Abigail Haas Quotes
Top 10 wise famous quotes and sayings by Abigail Haas
Abigail Haas Famous Quotes & Sayings
Discover top inspirational quotes from Abigail Haas on Wise Famous Quotes.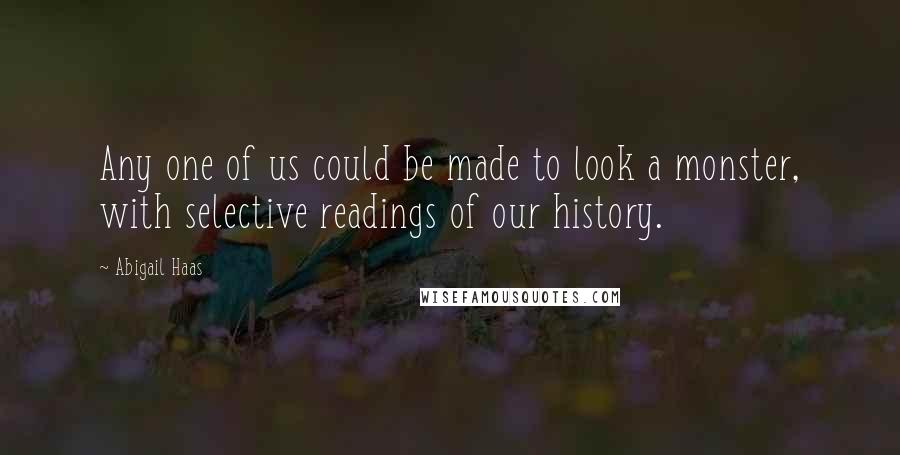 Any one of us could be made to look a monster, with selective readings of our history.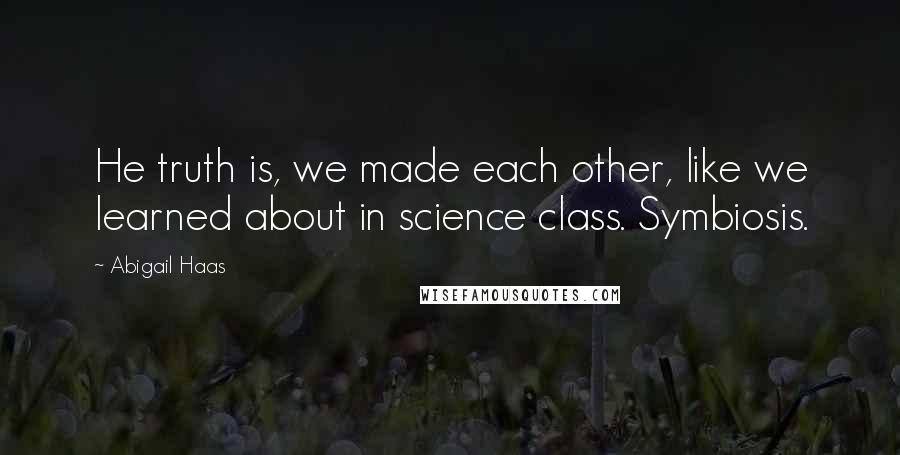 He truth is, we made each other, like we learned about in science class. Symbiosis.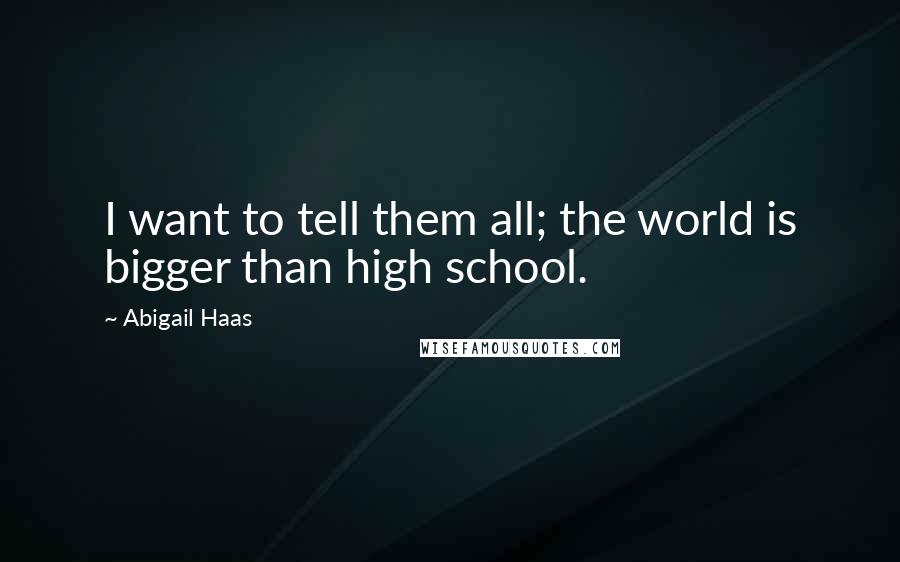 I want to tell them all; the world is bigger than high school.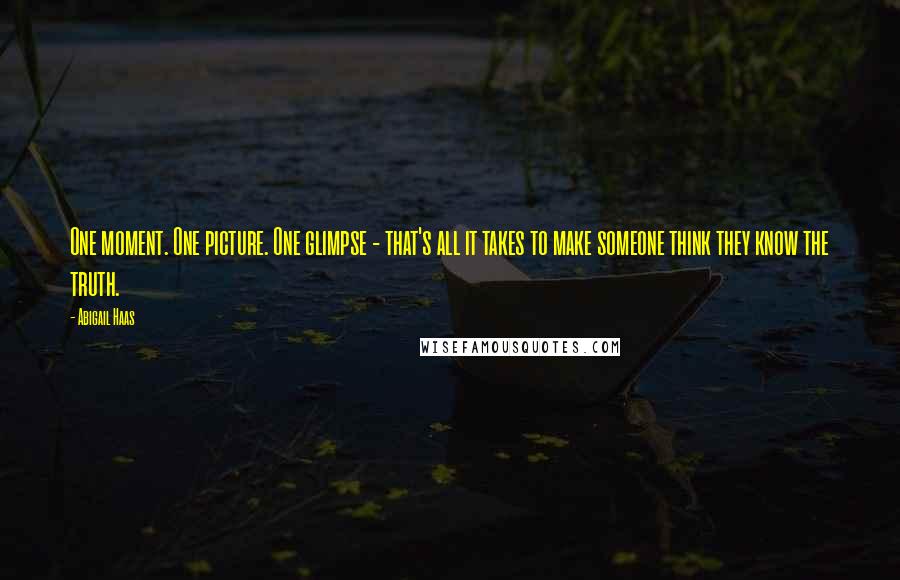 One moment. One picture. One glimpse - that's all it takes to make someone think they know the truth.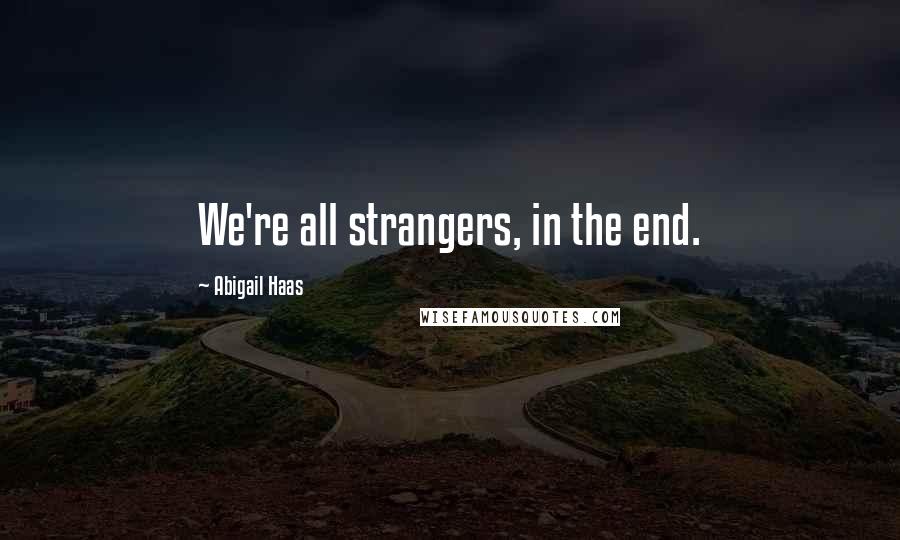 We're all strangers, in the end.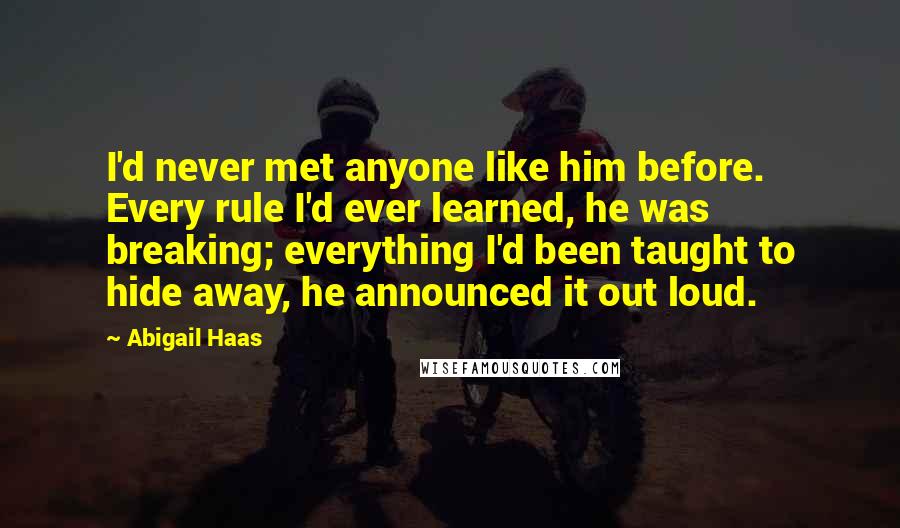 I'd never met anyone like him before. Every rule I'd ever learned, he was breaking; everything I'd been taught to hide away, he announced it out loud.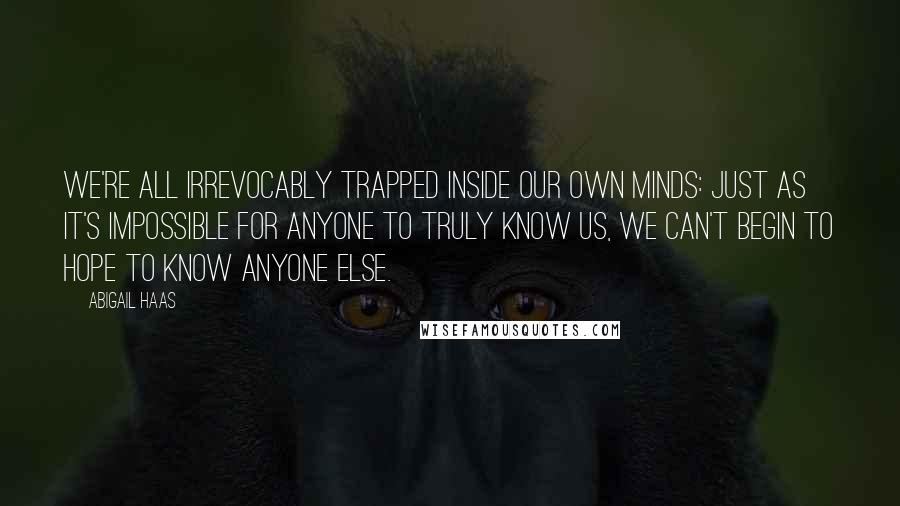 We're all irrevocably trapped inside our own minds: just as it's impossible for anyone to truly know us, we can't begin to hope to know anyone else.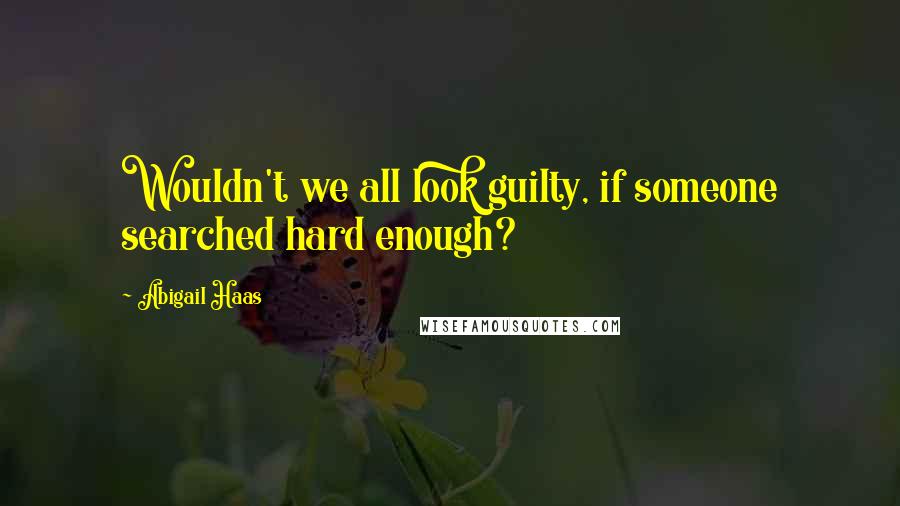 Wouldn't we all look guilty, if someone searched hard enough?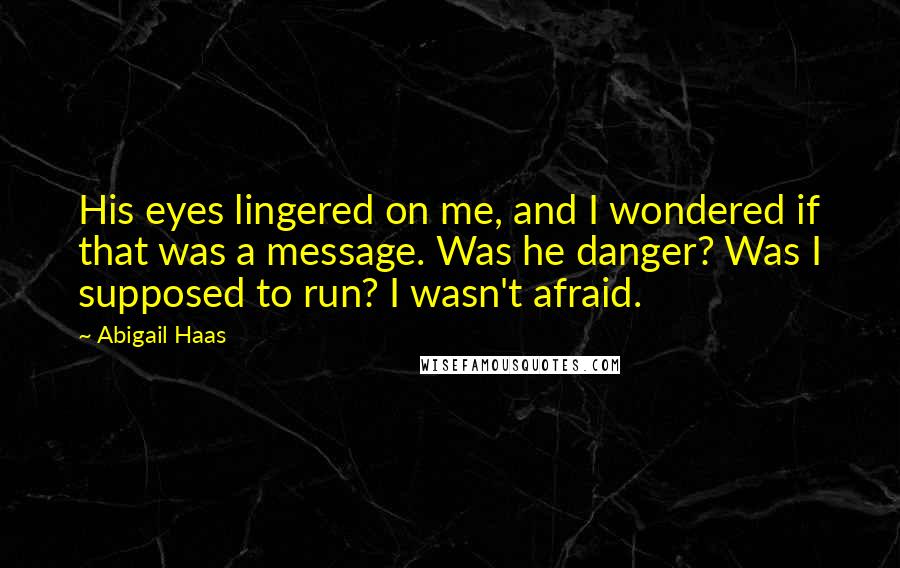 His eyes lingered on me, and I wondered if that was a message. Was he danger? Was I supposed to run?
I wasn't afraid.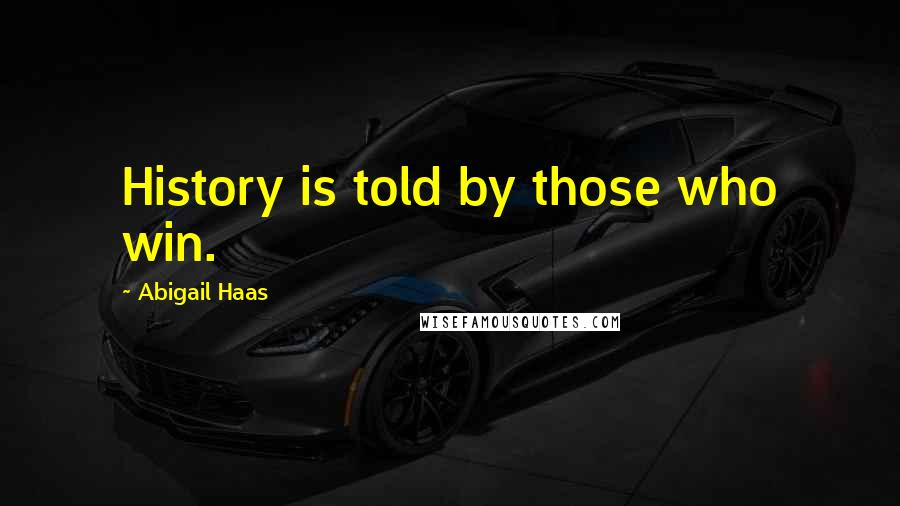 History is told by those who win.