Yves Behar Quotes
Top 19 wise famous quotes and sayings by Yves Behar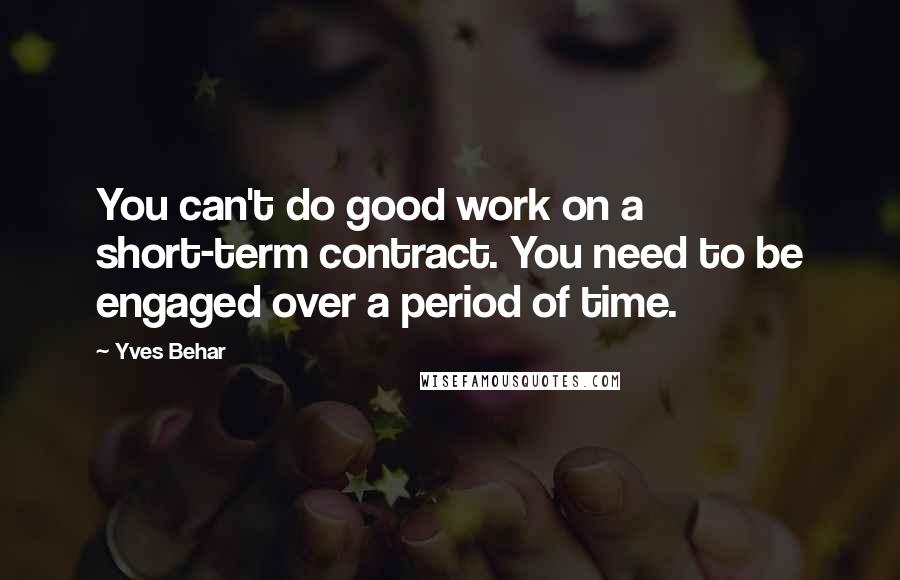 You can't do good work on a short-term contract. You need to be engaged over a period of time.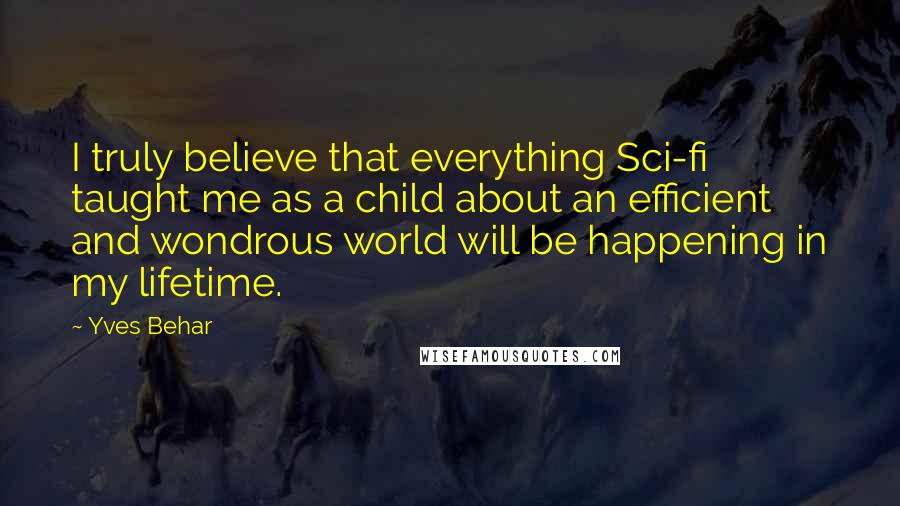 I truly believe that everything Sci-fi taught me as a child about an efficient and wondrous world will be happening in my lifetime.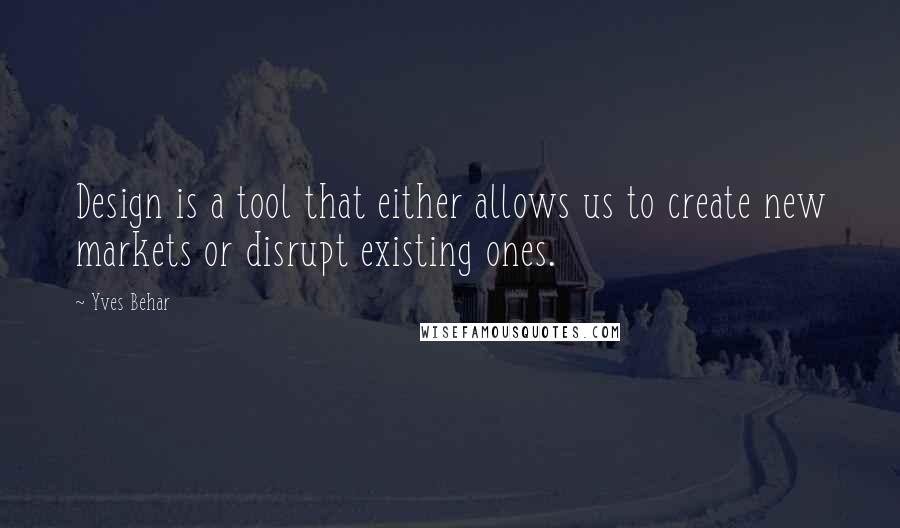 Design is a tool that either allows us to create new markets or disrupt existing ones.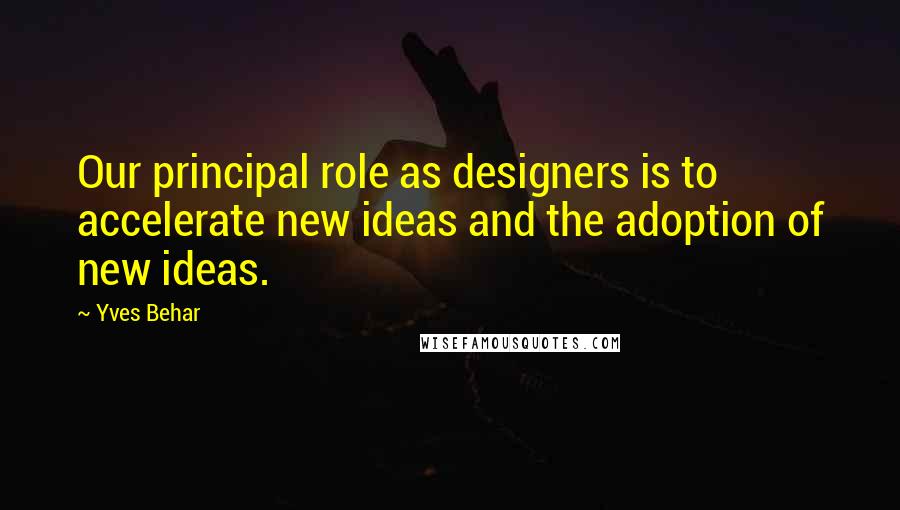 Our principal role as designers is to accelerate new ideas and the adoption of new ideas.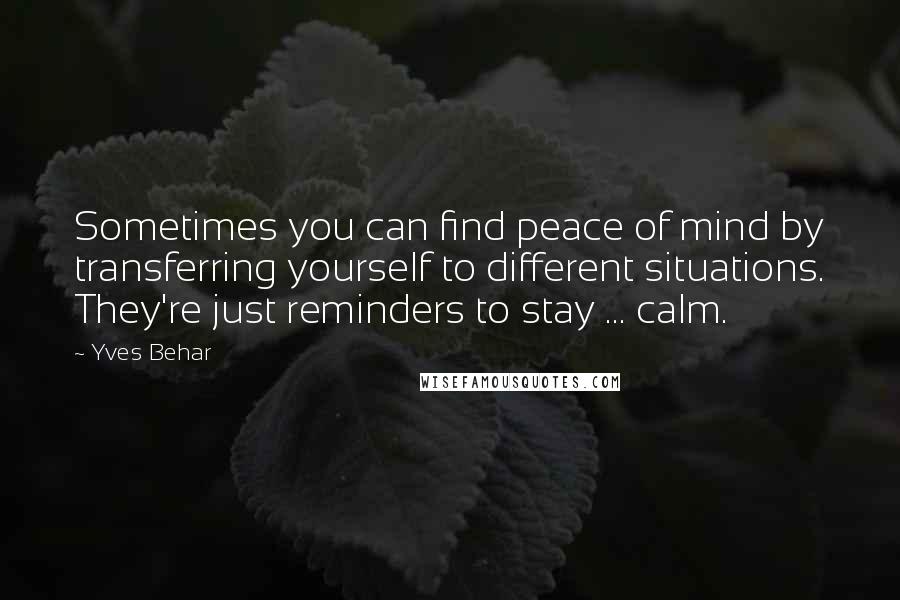 Sometimes you can find peace of mind by transferring yourself to different situations. They're just reminders to stay ... calm.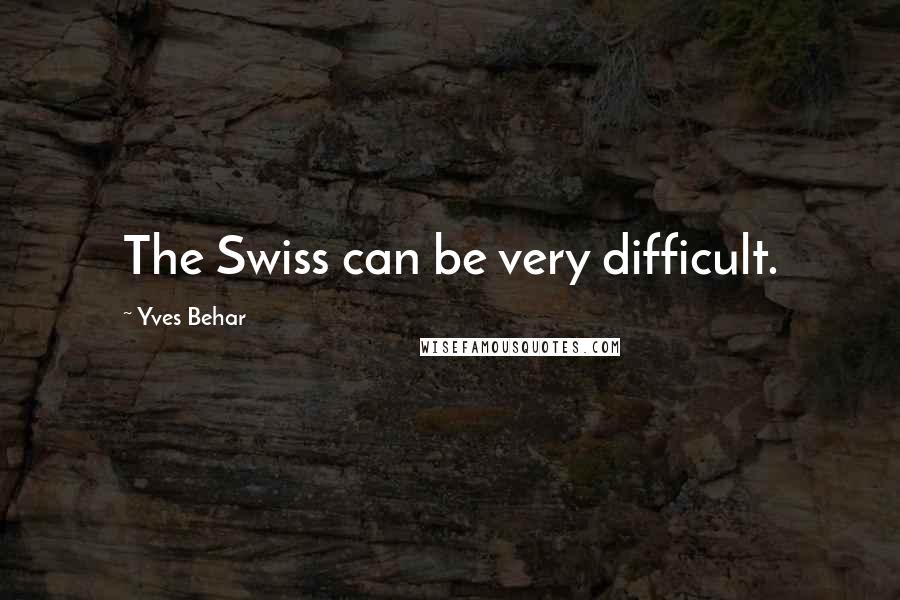 The Swiss can be very difficult.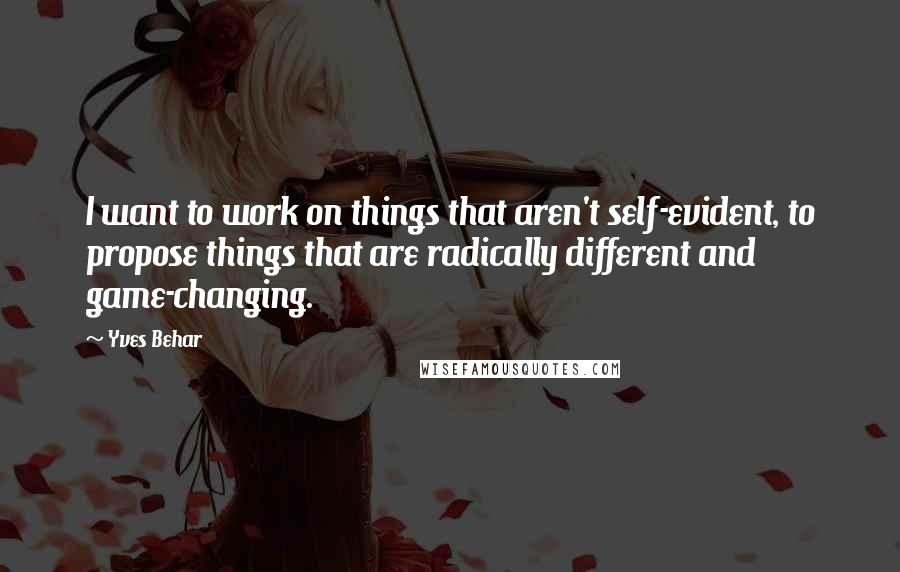 I want to work on things that aren't self-evident, to propose things that are radically different and game-changing.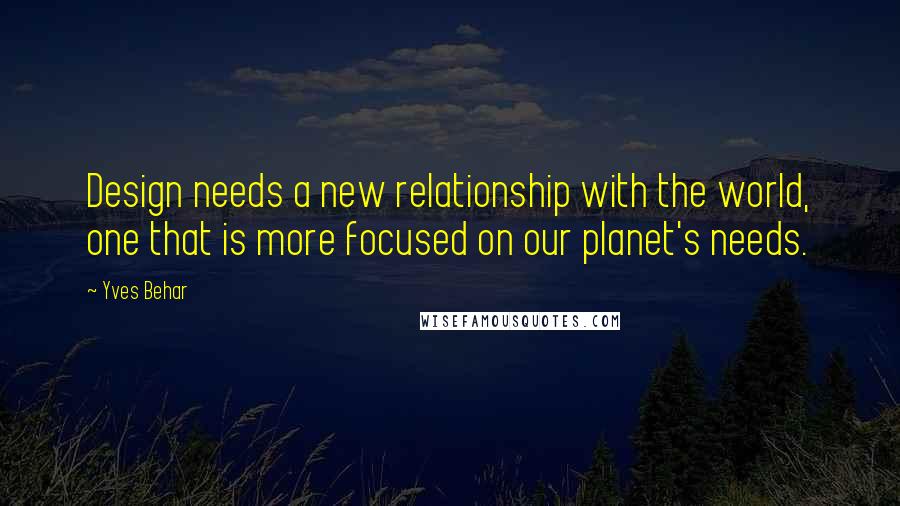 Design needs a new relationship with the world, one that is more focused on our planet's needs.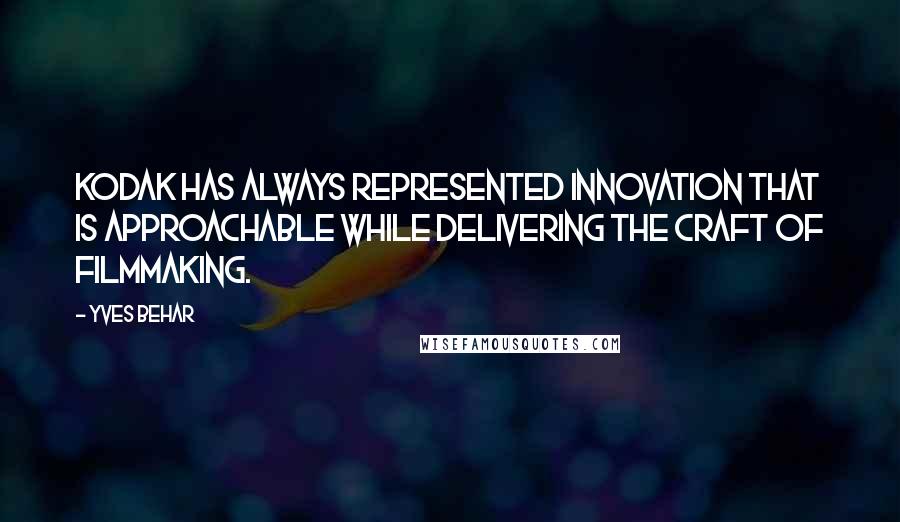 Kodak has always represented innovation that is approachable while delivering the craft of filmmaking.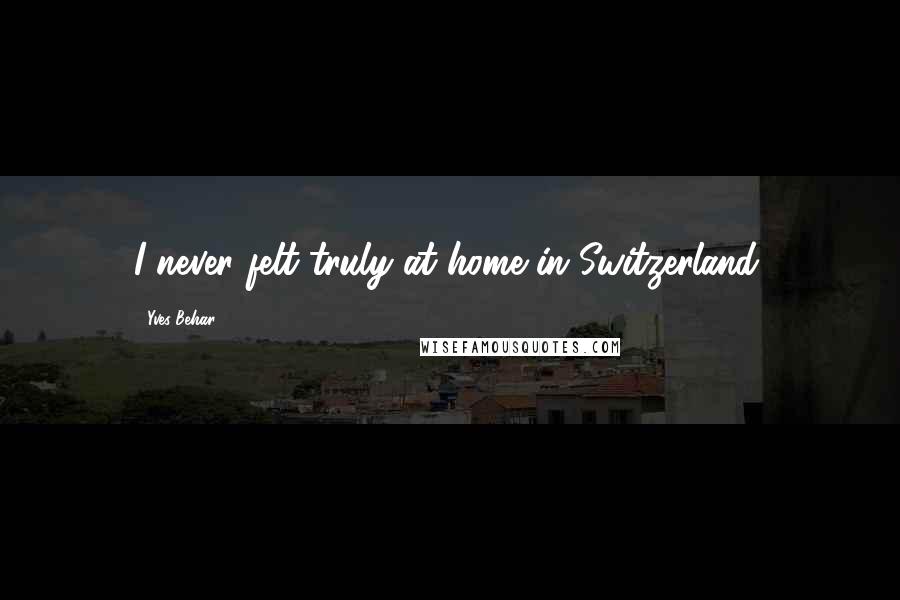 I never felt truly at home in Switzerland.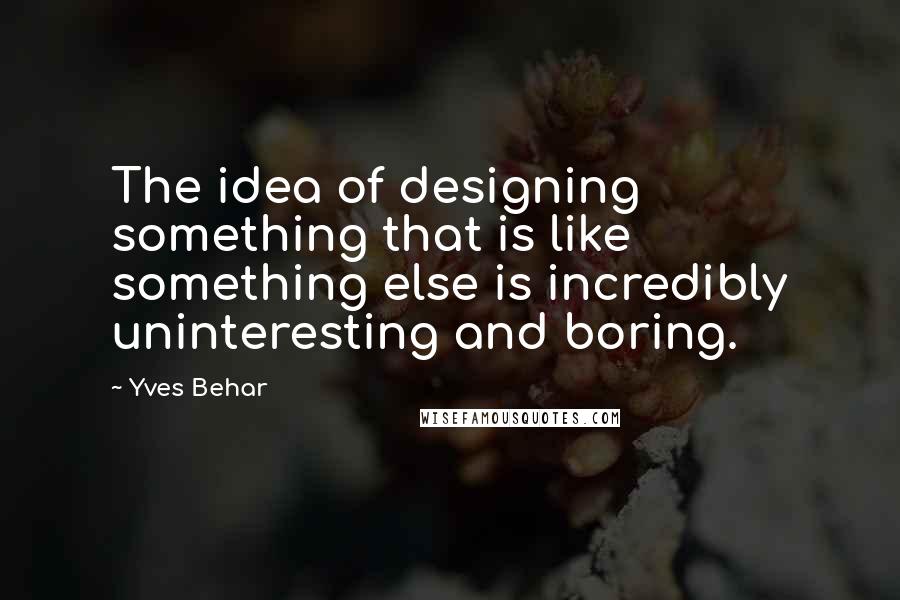 The idea of designing something that is like something else is incredibly uninteresting and boring.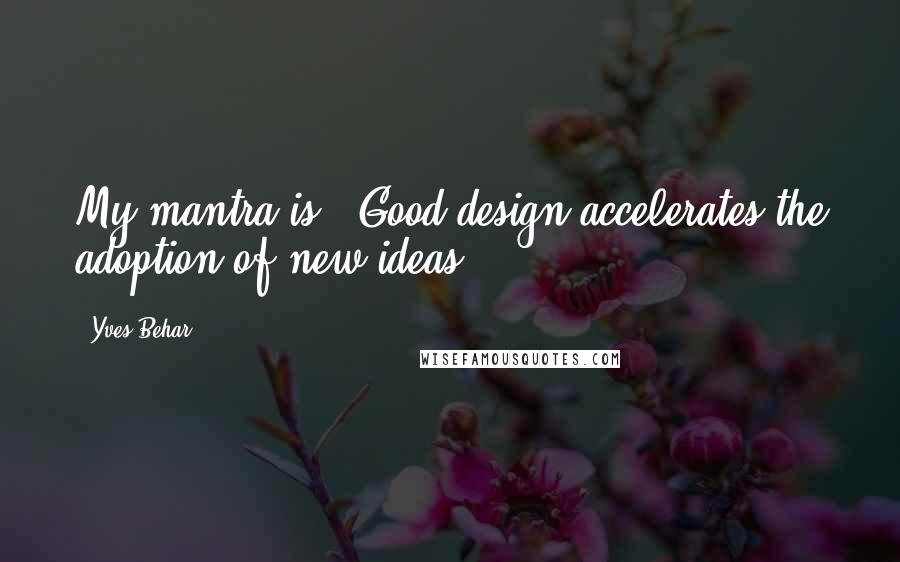 My mantra is: 'Good design accelerates the adoption of new ideas.'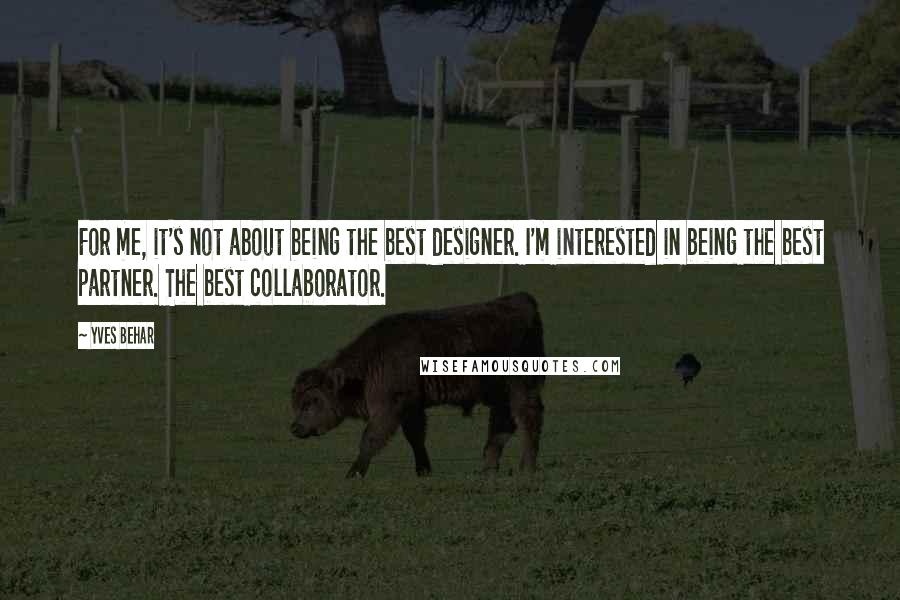 For me, it's not about being the best designer. I'm interested in being the best partner. The best collaborator.
The next step for me with the Up is how it talks with the rest of the home. It's an object that can tell the home where I am and what I'm doing.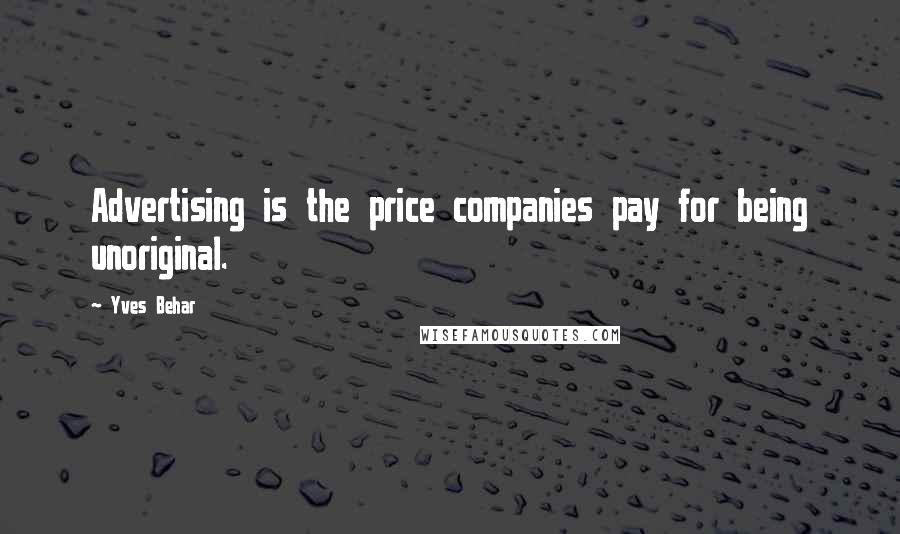 Advertising is the price companies pay for being unoriginal.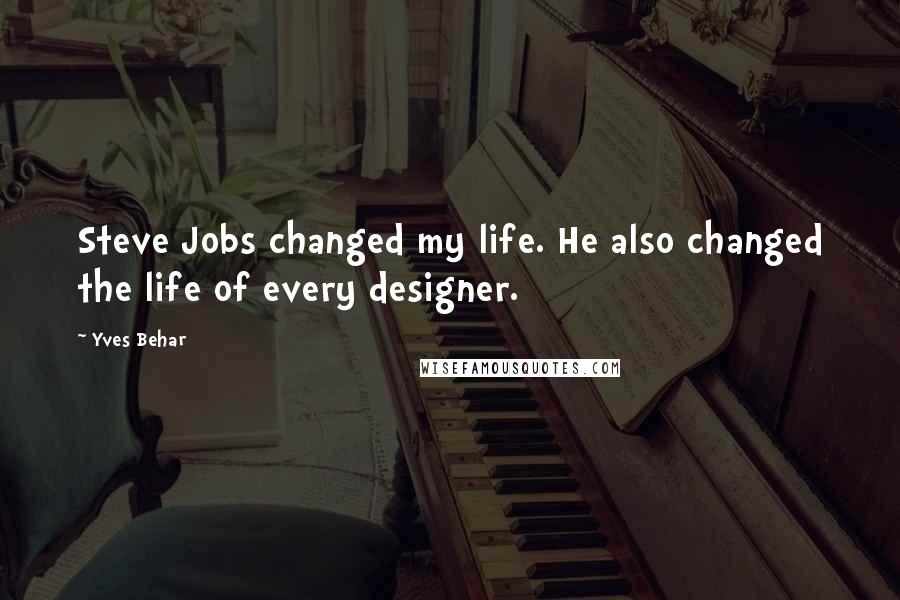 Steve Jobs changed my life. He also changed the life of every designer.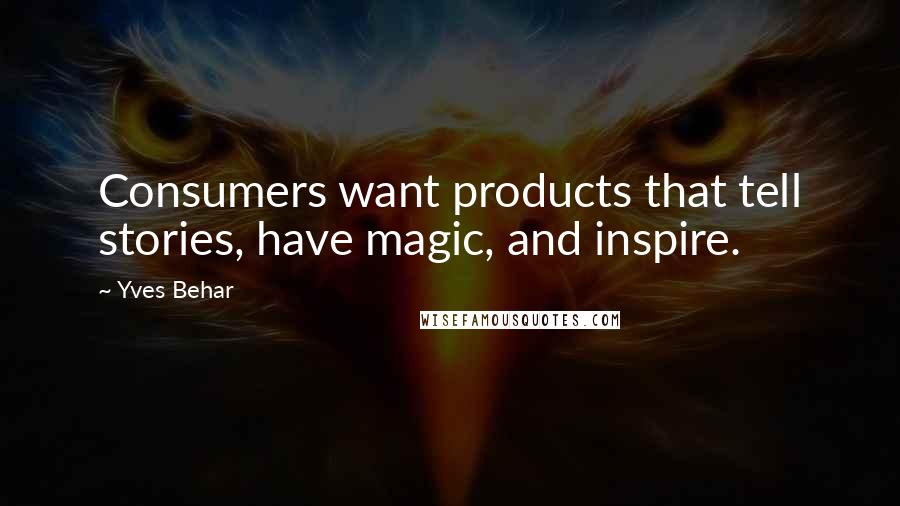 Consumers want products that tell stories, have magic, and inspire.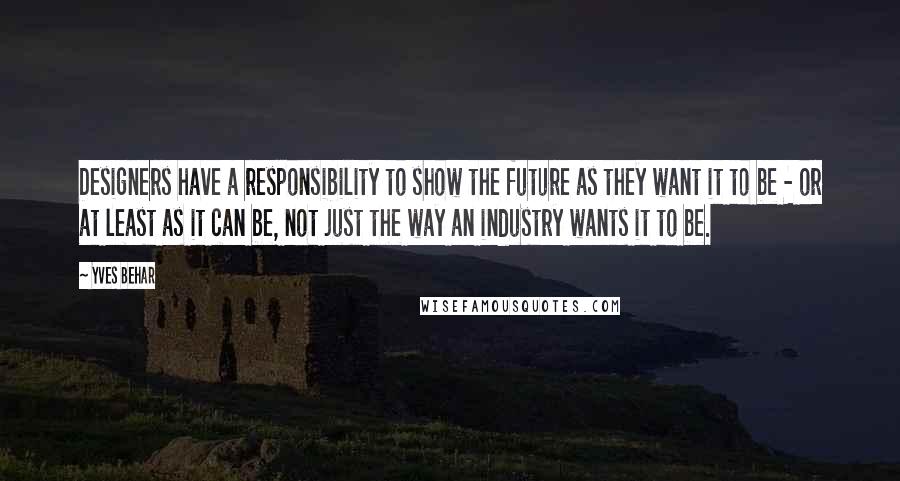 Designers have a responsibility to show the future as they want it to be - or at least as it can be, not just the way an industry wants it to be.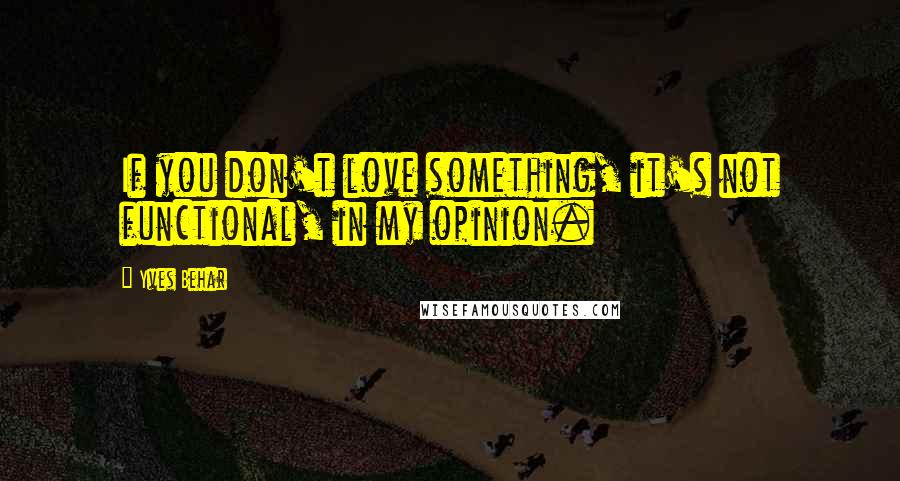 If you don't love something, it's not functional, in my opinion.