William Manchester Quotes
Top 29 wise famous quotes and sayings by William Manchester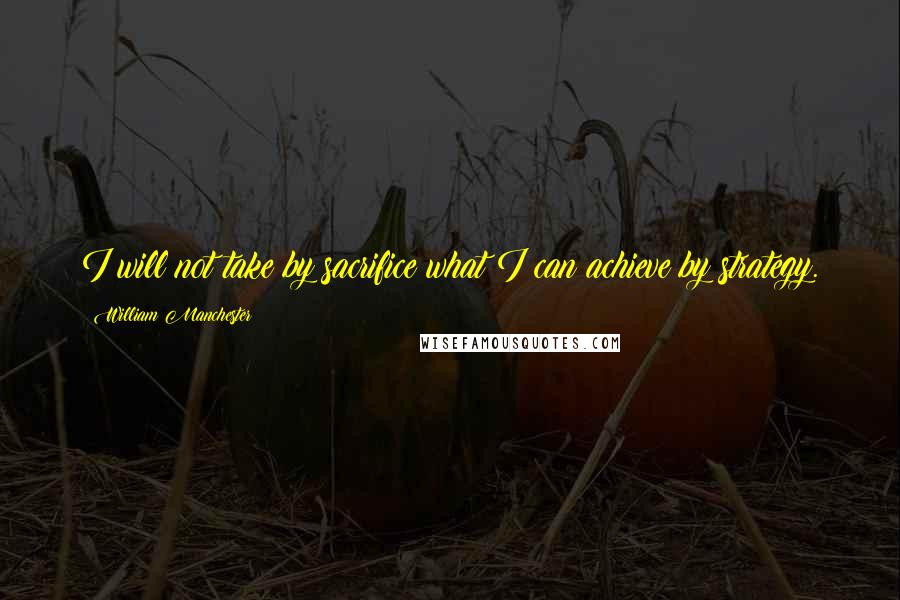 I will not take by sacrifice what I can achieve by strategy.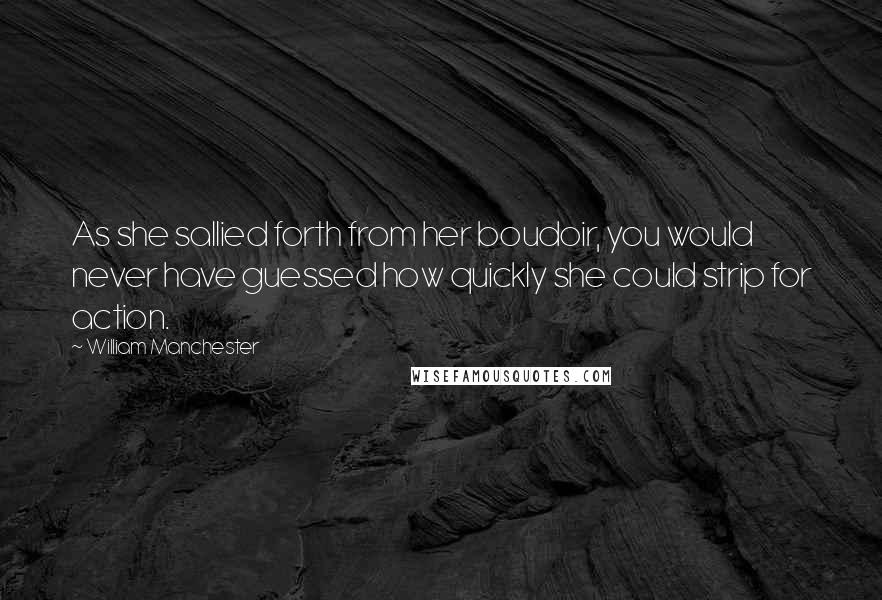 As she sallied forth from her boudoir, you would never have guessed how quickly she could strip for action.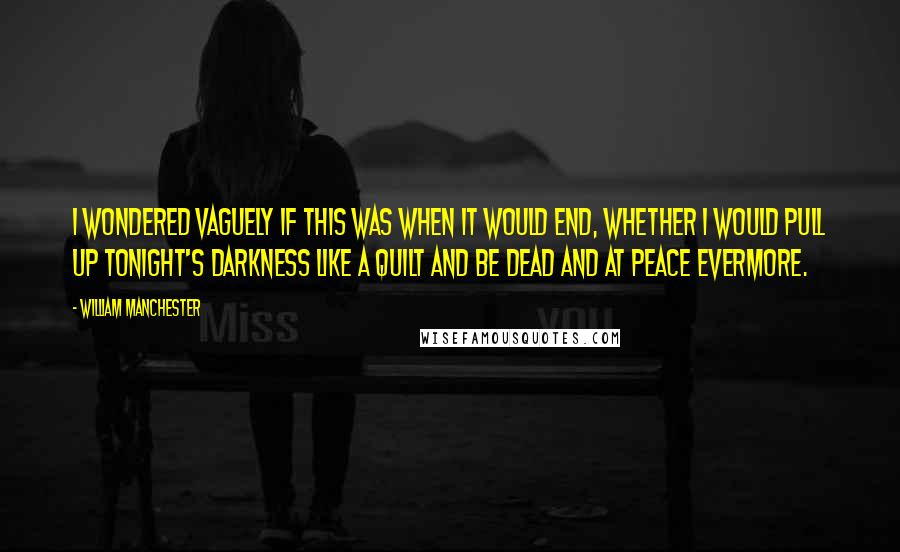 I wondered vaguely if this was when it would end, whether I would pull up tonight's darkness like a quilt and be dead and at peace evermore.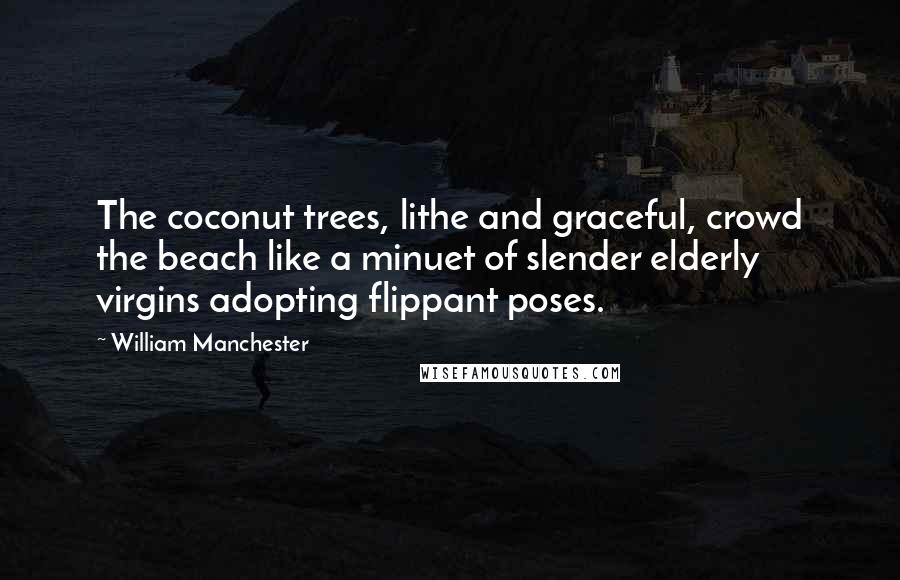 The coconut trees, lithe and graceful, crowd the beach like a minuet of slender elderly virgins adopting flippant poses.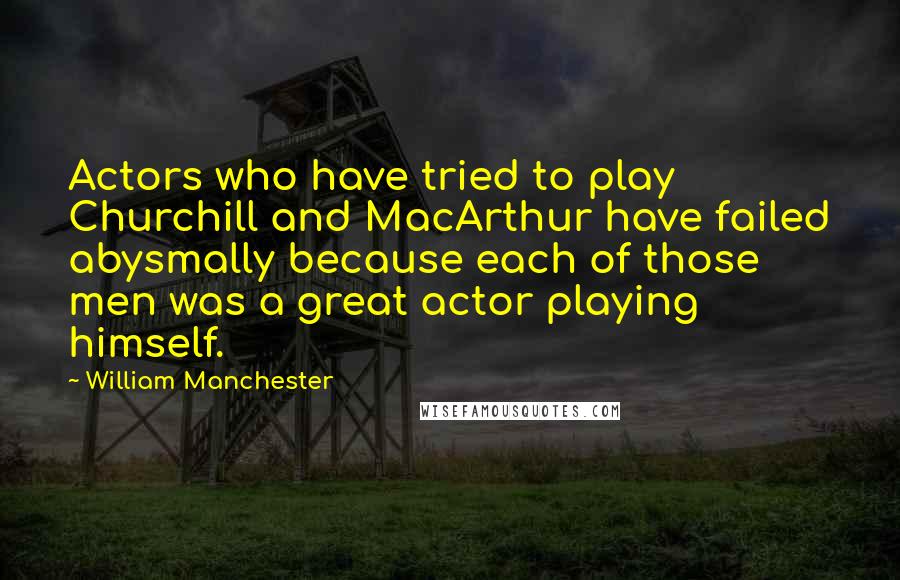 Actors who have tried to play Churchill and MacArthur have failed abysmally because each of those men was a great actor playing himself.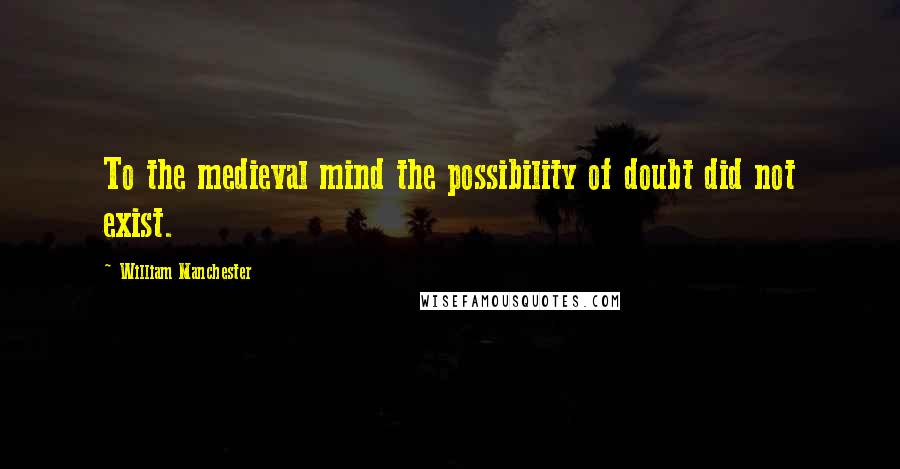 To the medieval mind the possibility of doubt did not exist.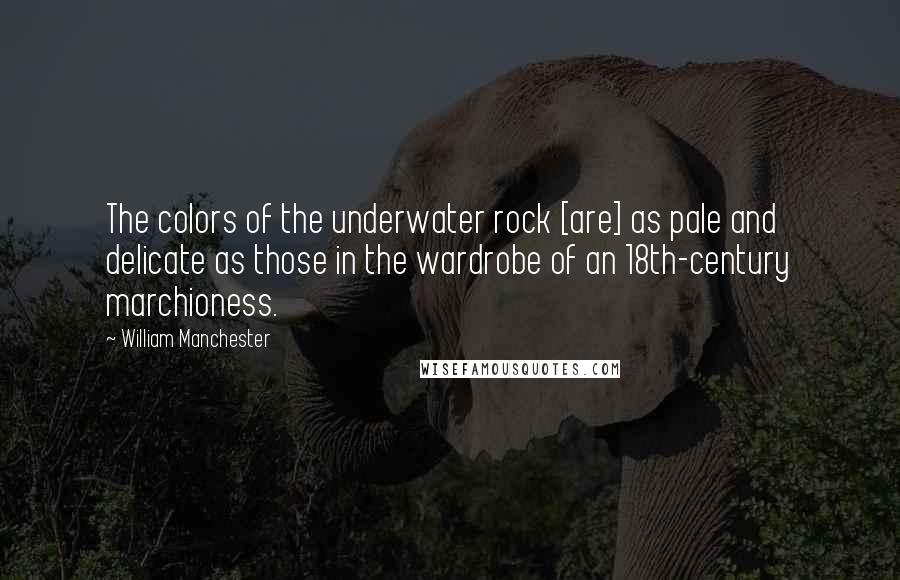 The colors of the underwater rock [are] as pale and delicate as those in the wardrobe of an 18th-century marchioness.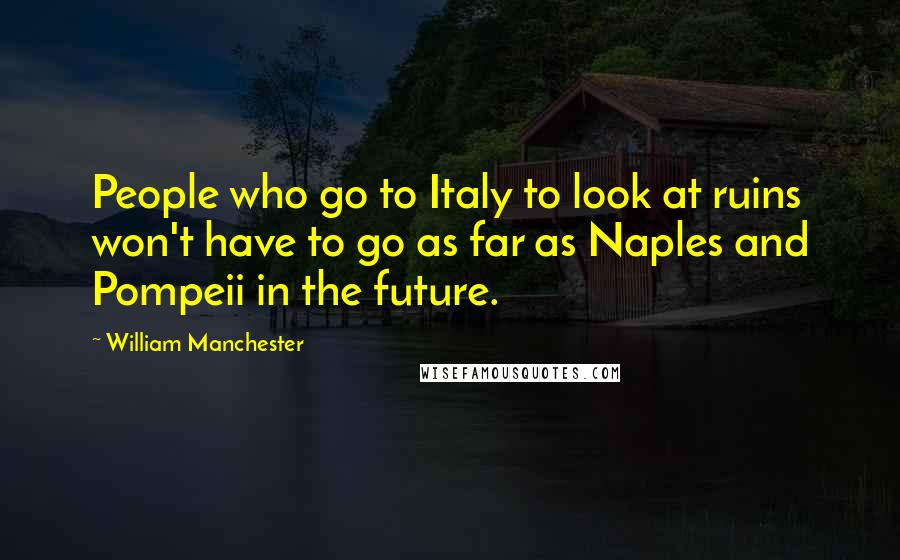 People who go to Italy to look at ruins won't have to go as far as Naples and Pompeii in the future.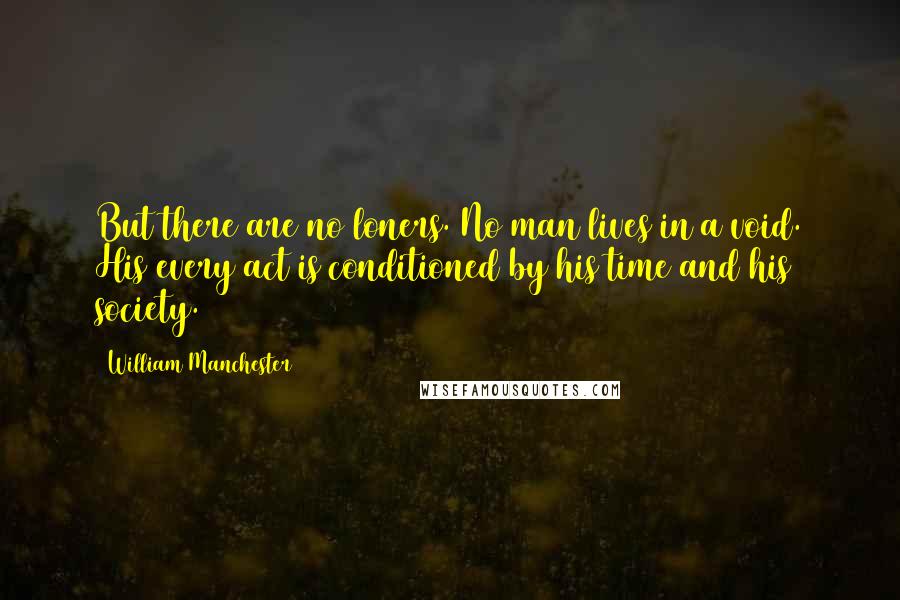 But there are no loners. No man lives in a void. His every act is conditioned by his time and his society.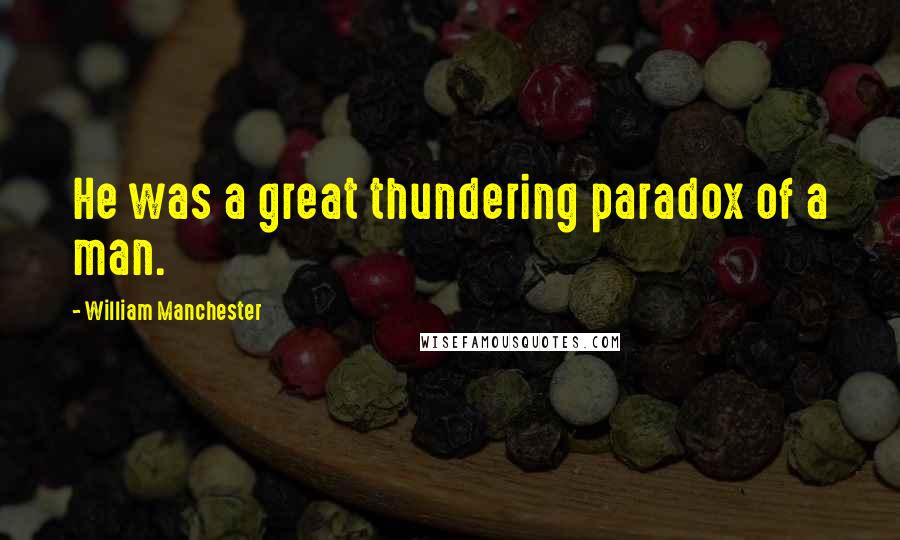 He was a great thundering paradox of a man.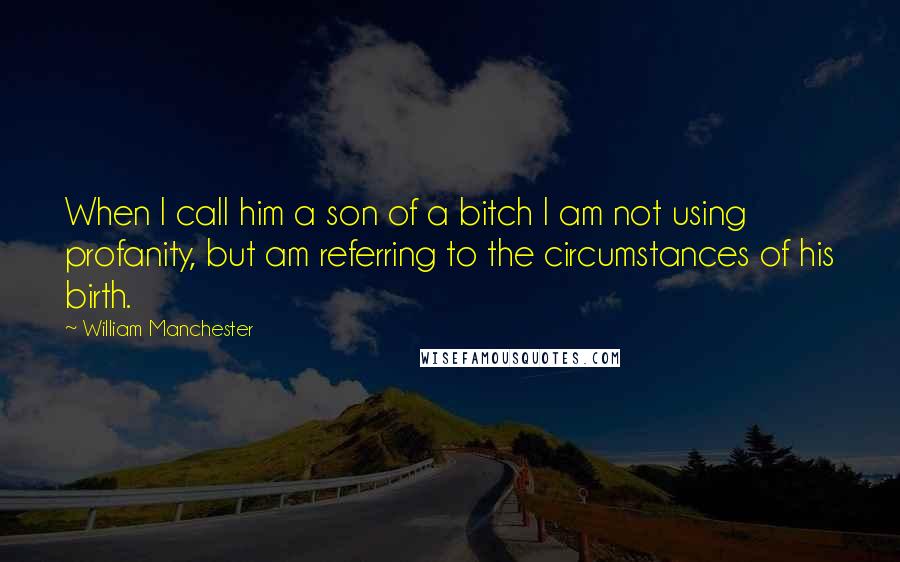 When I call him a son of a bitch I am not using profanity, but am referring to the circumstances of his birth.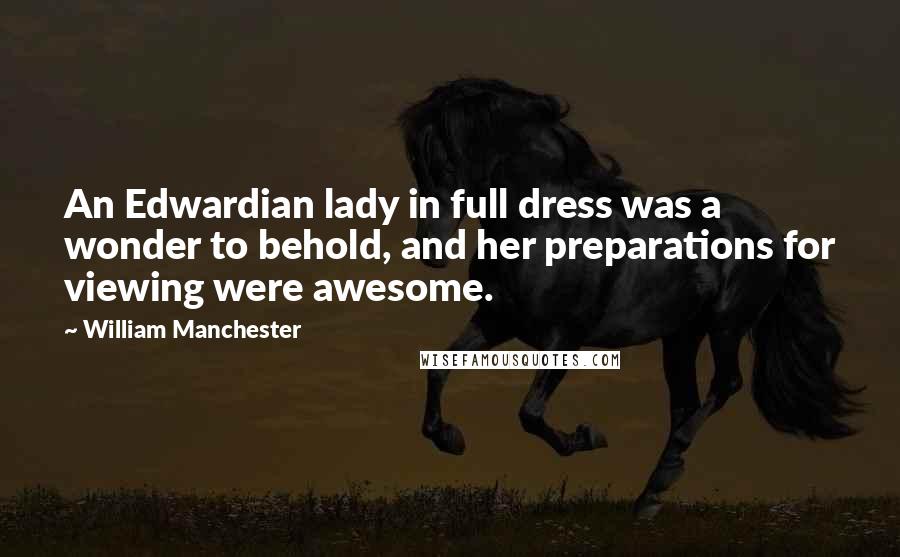 An Edwardian lady in full dress was a wonder to behold, and her preparations for viewing were awesome.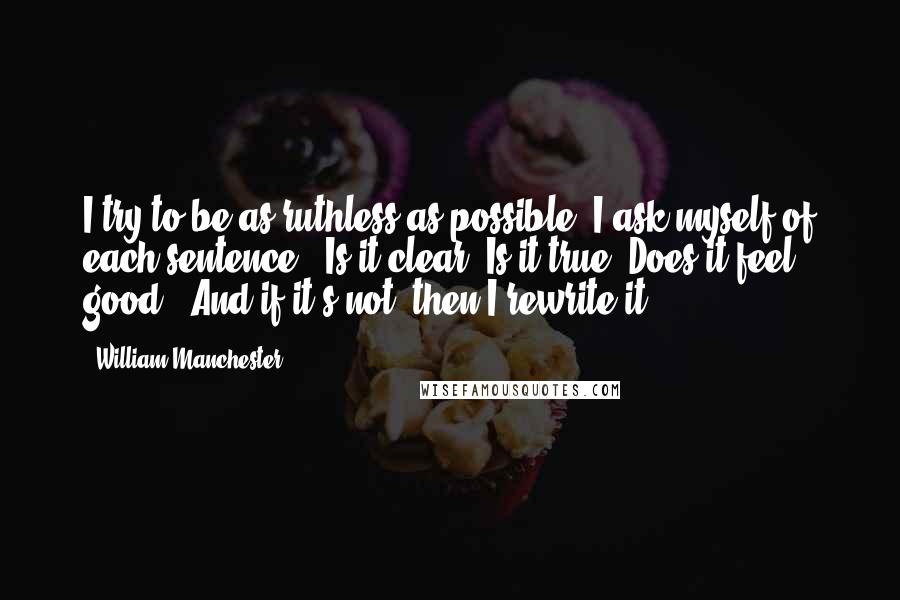 I try to be as ruthless as possible. I ask myself of each sentence, "Is it clear? Is it true? Does it feel good?" And if it's not, then I rewrite it.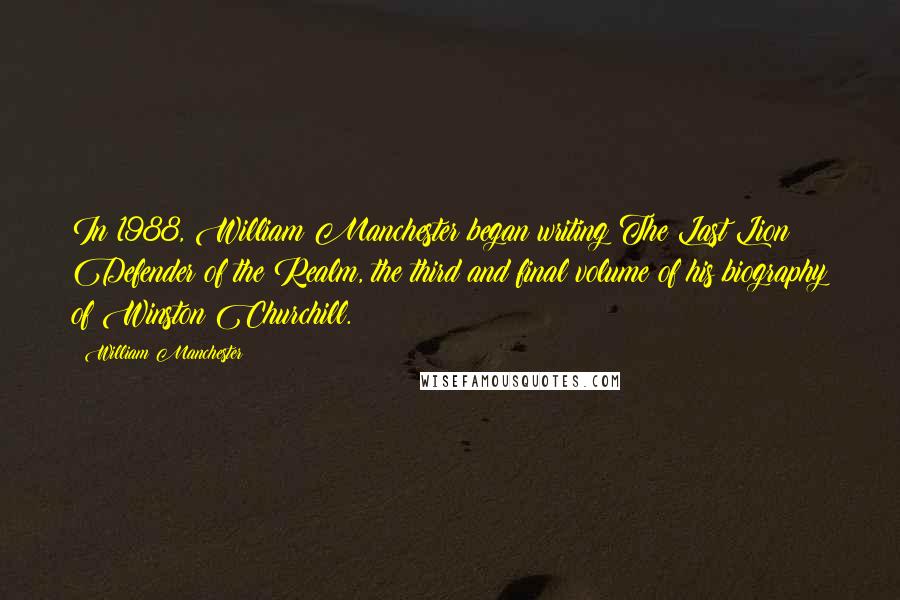 In 1988, William Manchester began writing The Last Lion: Defender of the Realm, the third and final volume of his biography of Winston Churchill.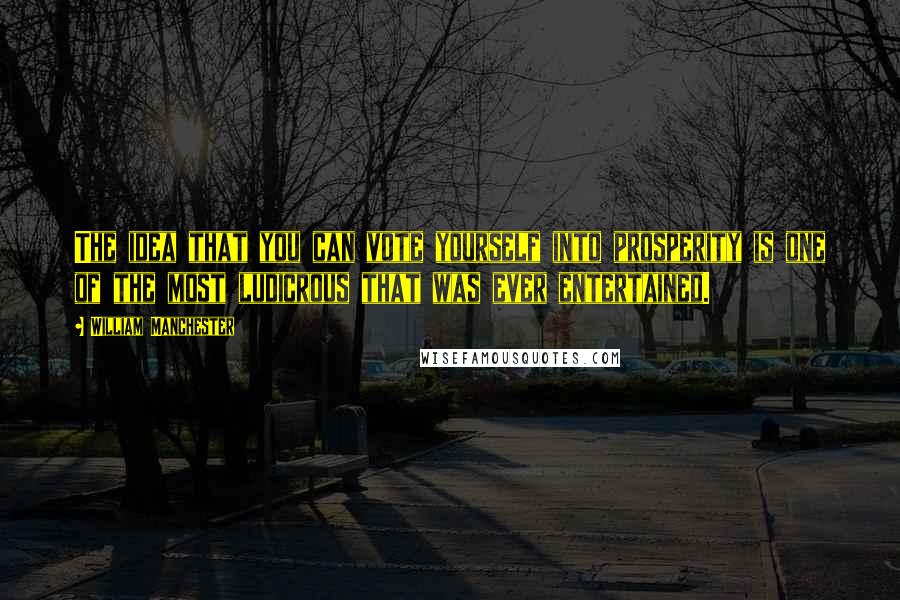 The idea that you can vote yourself into prosperity is one of the most ludicrous that was ever entertained.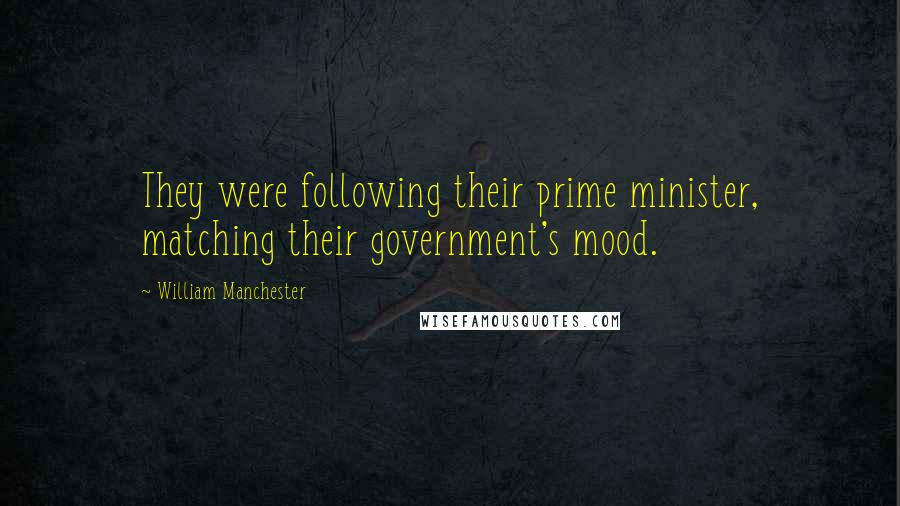 They were following their prime minister, matching their government's mood.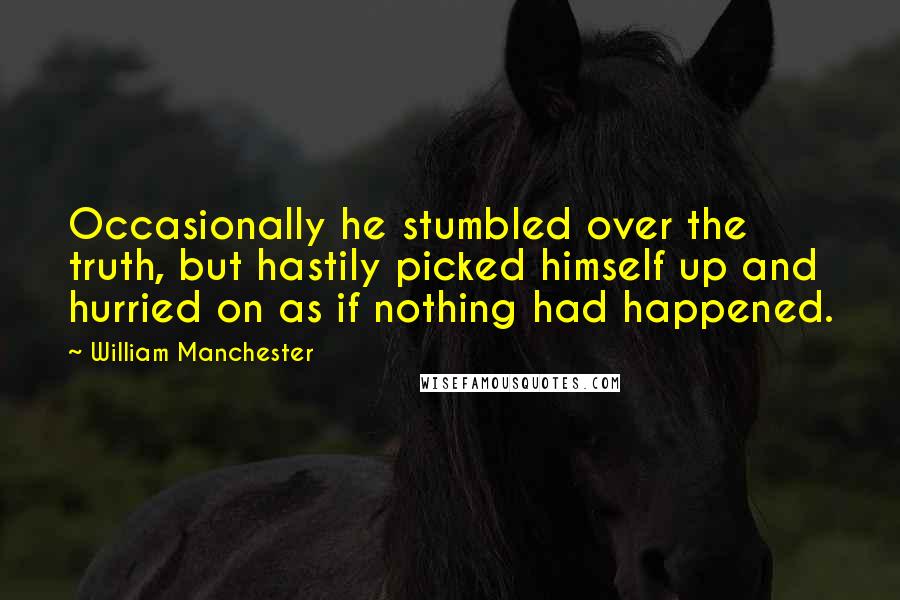 Occasionally he stumbled over the truth, but hastily picked himself up and hurried on as if nothing had happened.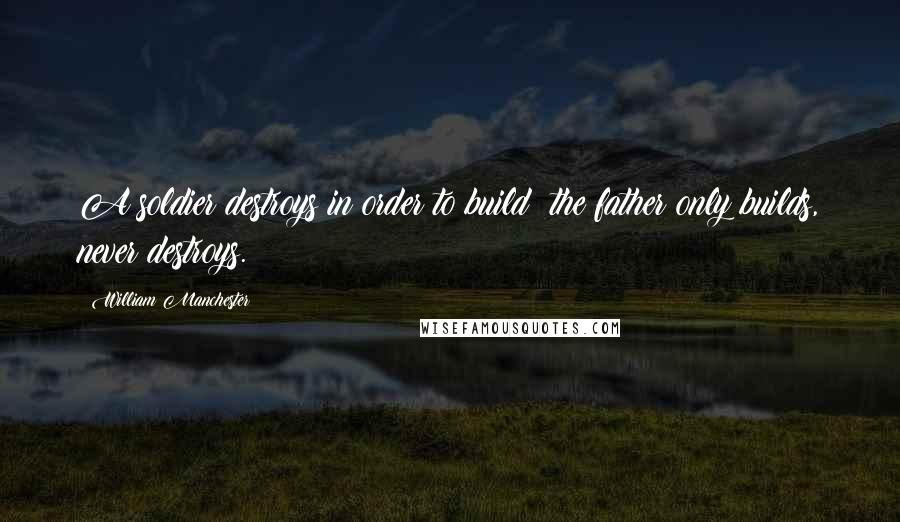 A soldier destroys in order to build; the father only builds, never destroys.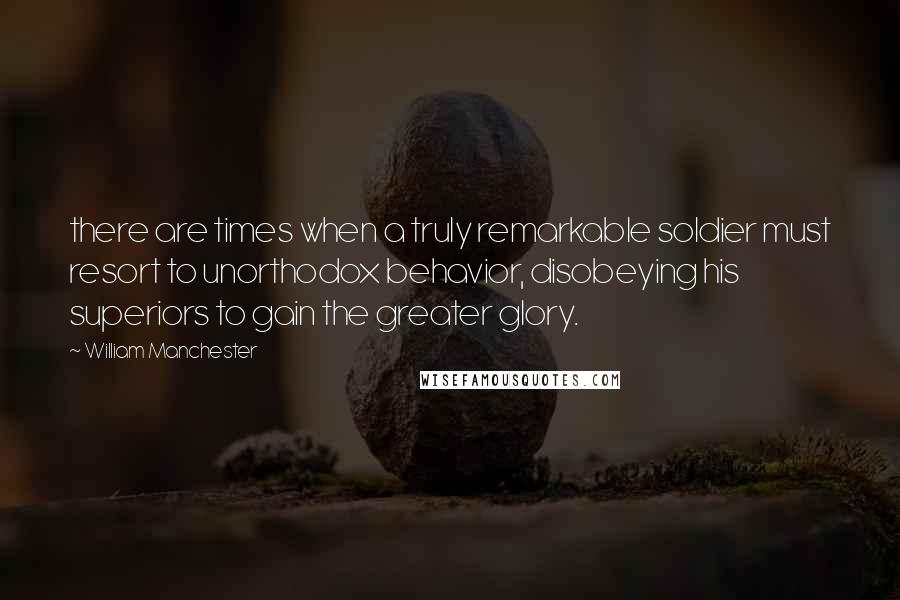 there are times when a truly remarkable soldier must resort to unorthodox behavior, disobeying his superiors to gain the greater glory.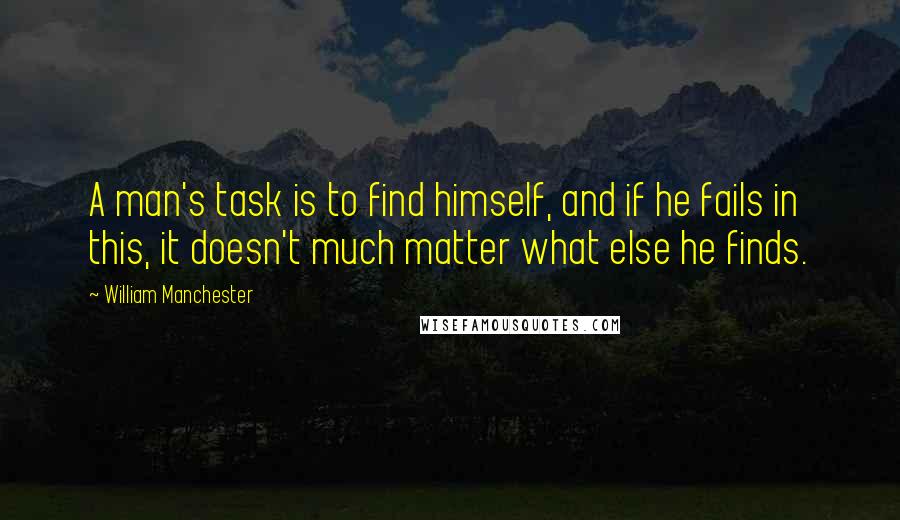 A man's task is to find himself, and if he fails in this, it doesn't much matter what else he finds.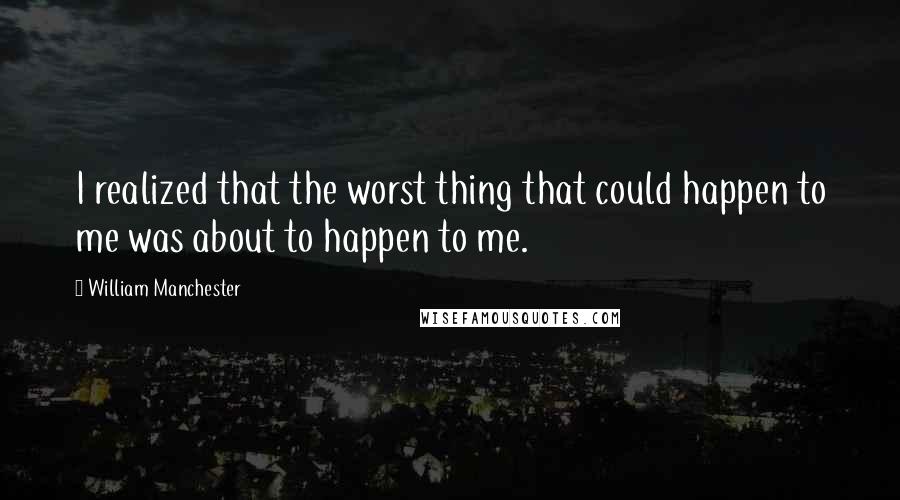 I realized that the worst thing that could happen to me was about to happen to me.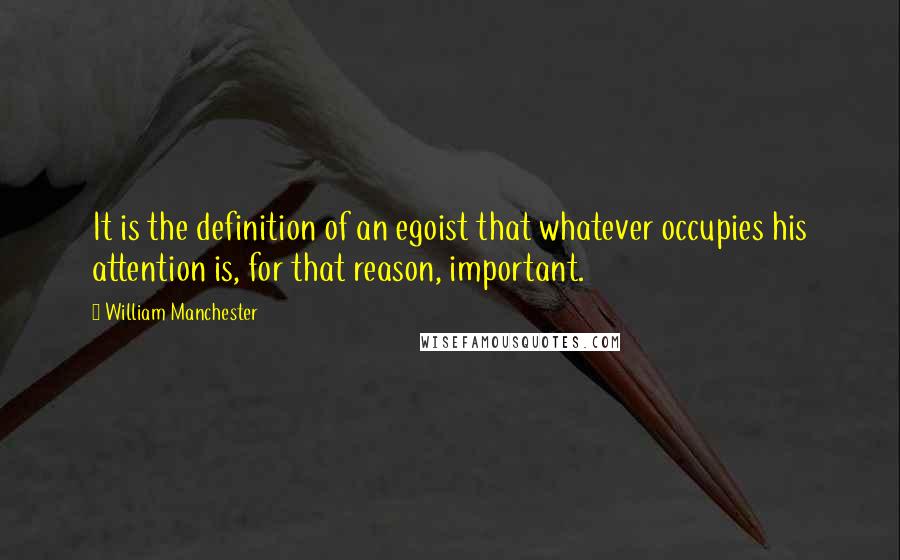 It is the definition of an egoist that whatever occupies his attention is, for that reason, important.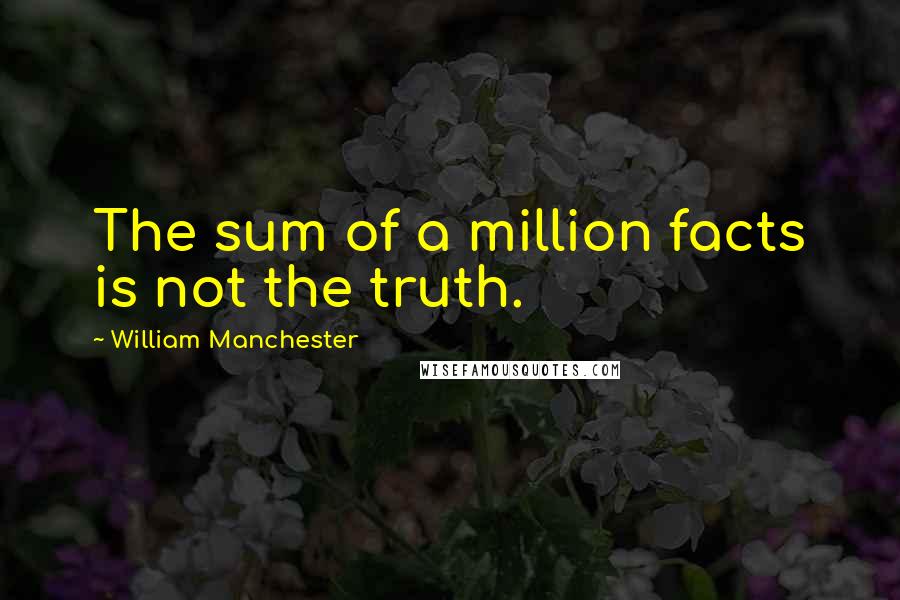 The sum of a million facts is not the truth.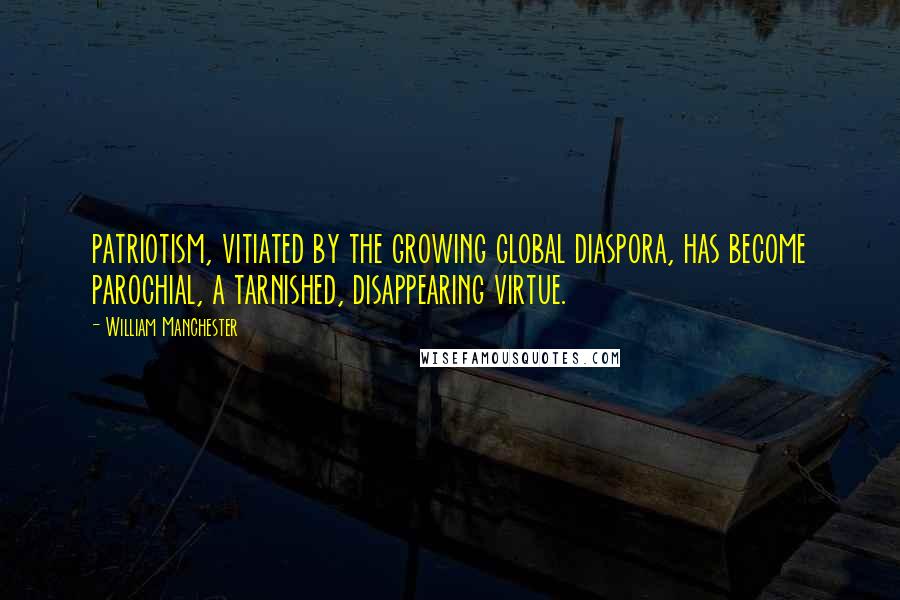 patriotism, vitiated by the growing global diaspora, has become parochial, a tarnished, disappearing virtue.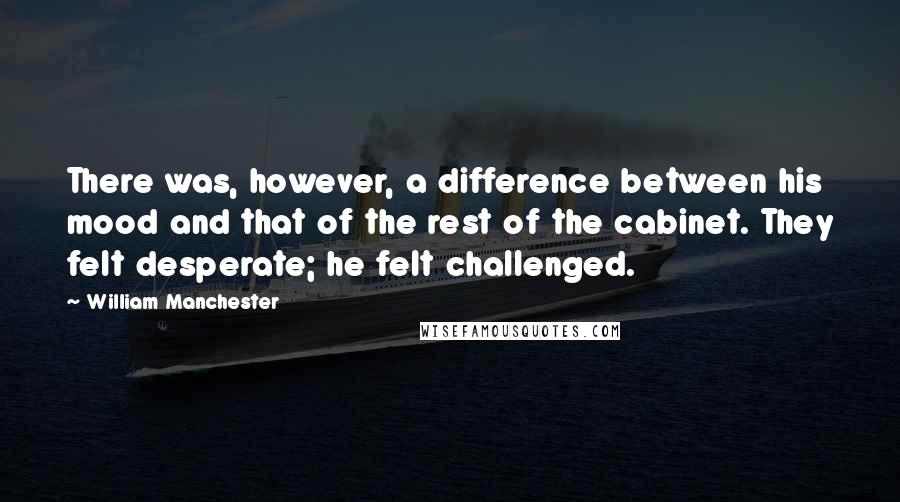 There was, however, a difference between his mood and that of the rest of the cabinet. They felt desperate; he felt challenged.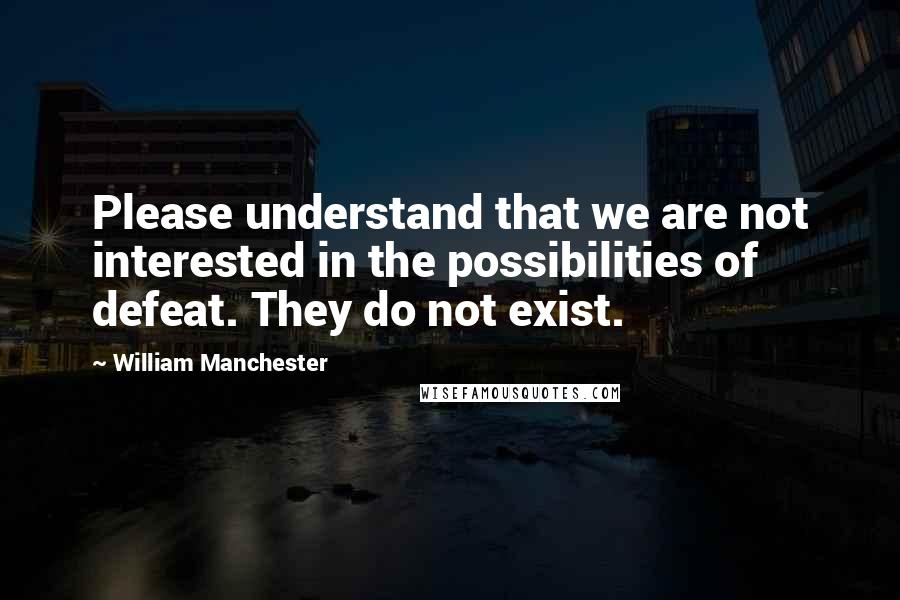 Please understand that we are not interested in the possibilities of defeat. They do not exist.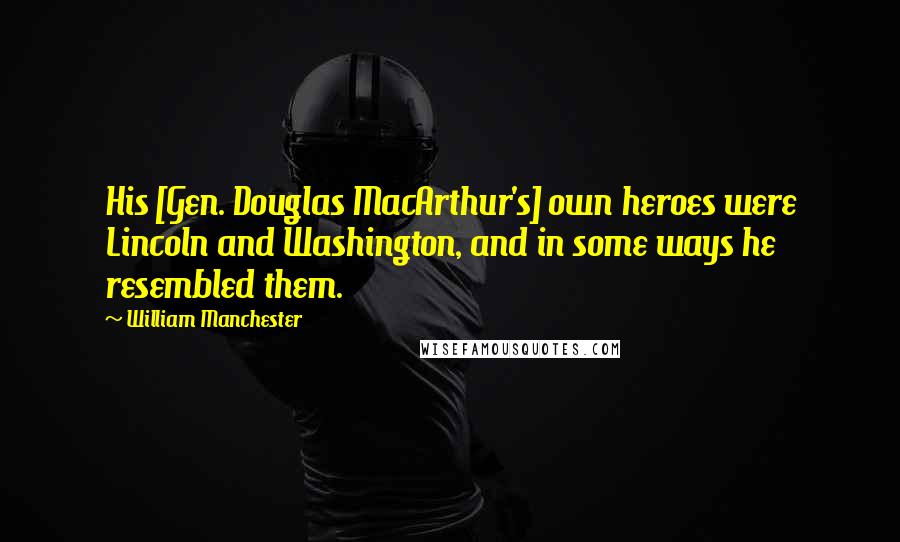 His [Gen. Douglas MacArthur's] own heroes were Lincoln and Washington, and in some ways he resembled them.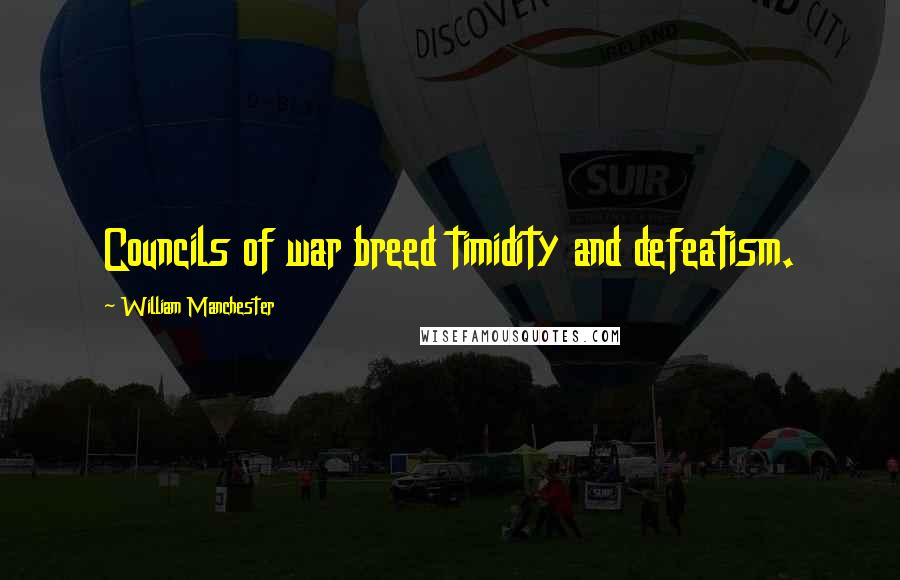 Councils of war breed timidity and defeatism.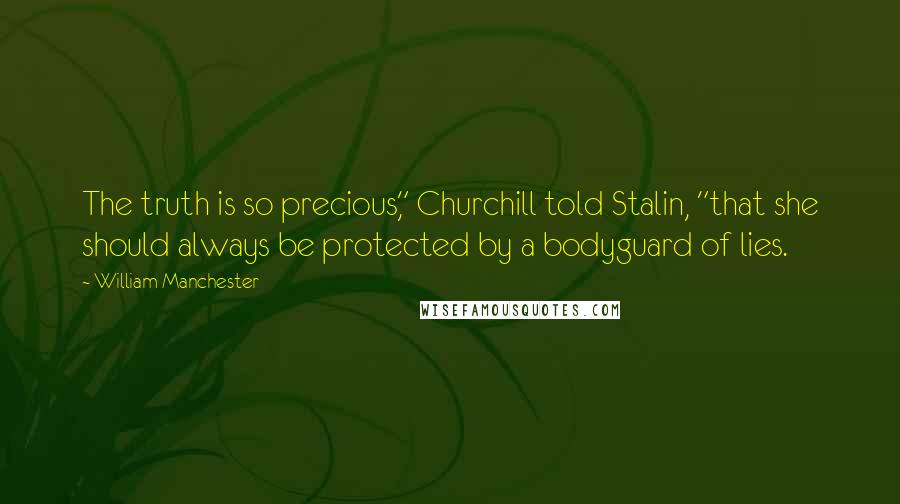 The truth is so precious," Churchill told Stalin, "that she should always be protected by a bodyguard of lies.