Wendy Cope Quotes
Top 13 wise famous quotes and sayings by Wendy Cope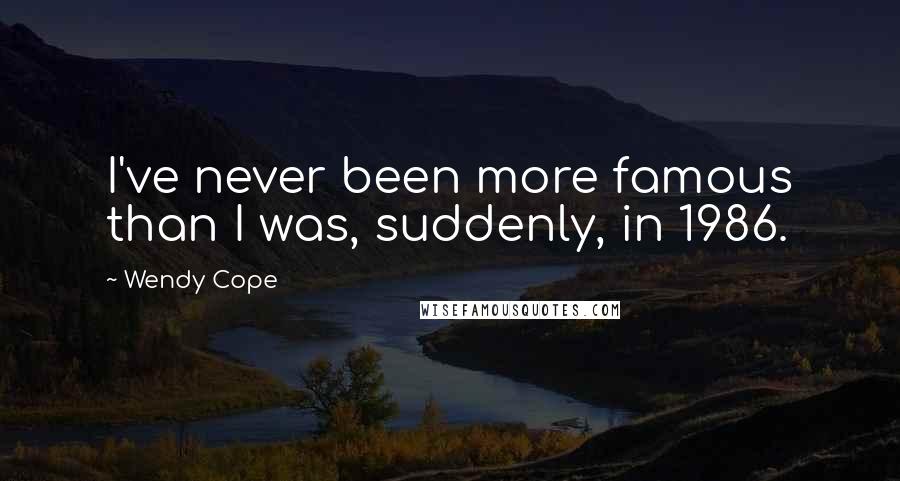 I've never been more famous than I was, suddenly, in 1986.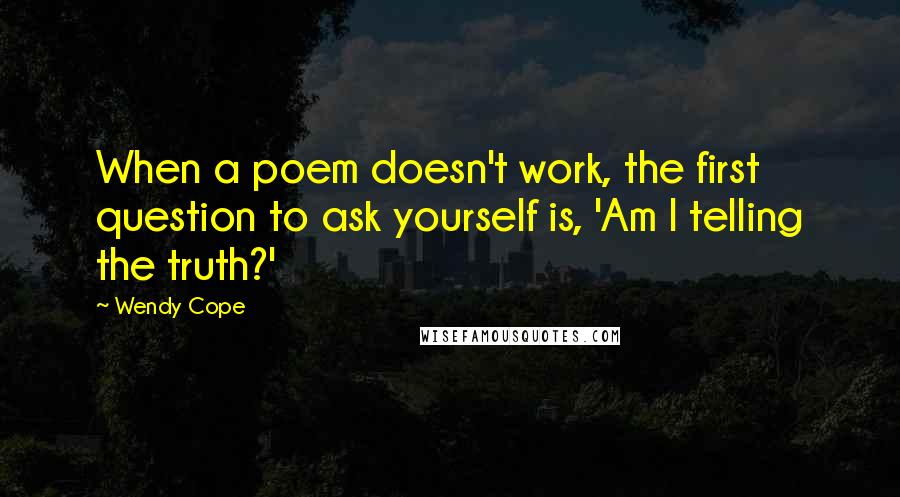 When a poem doesn't work, the first question to ask yourself is, 'Am I telling the truth?'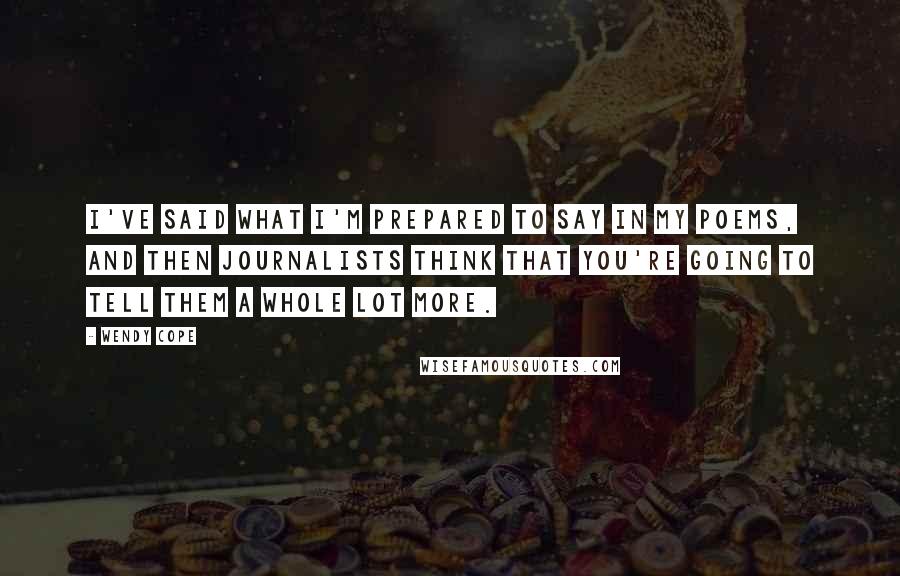 I've said what I'm prepared to say in my poems, and then journalists think that you're going to tell them a whole lot more.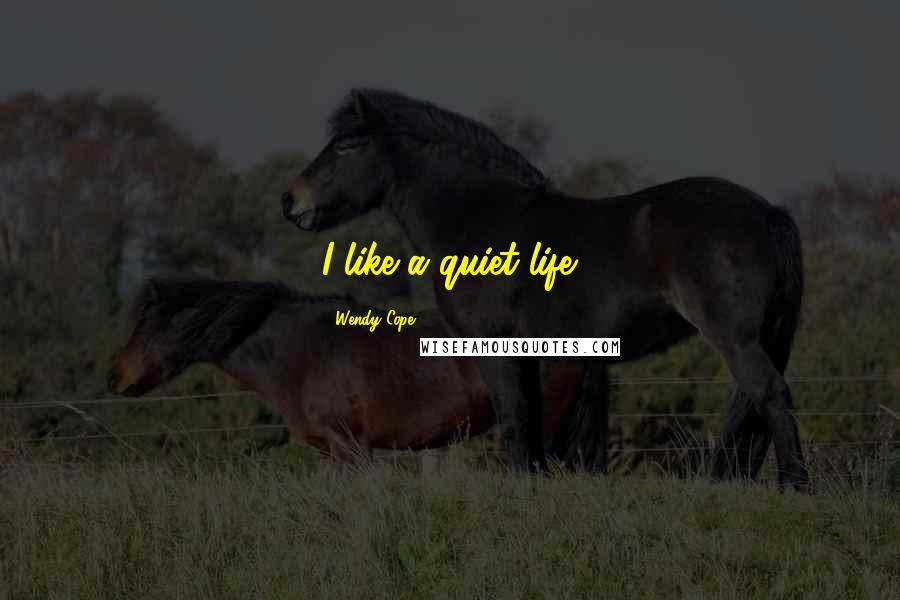 I like a quiet life.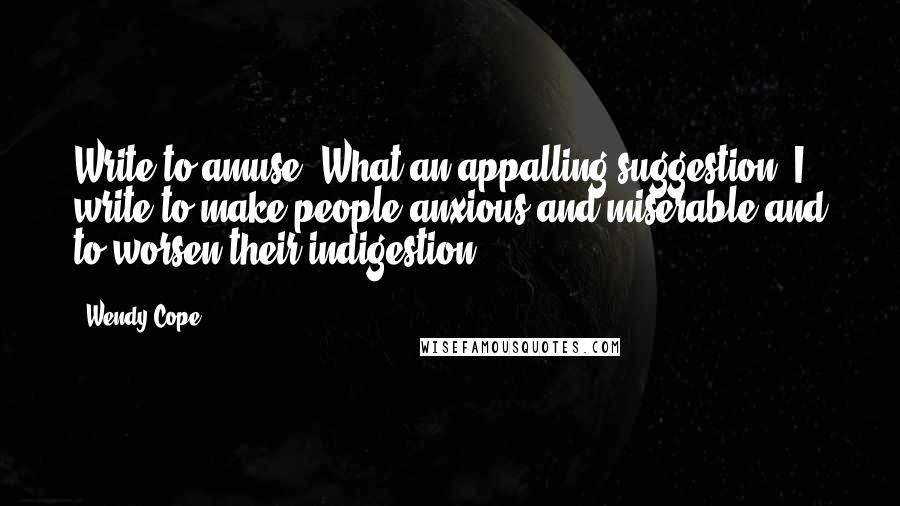 Write to amuse? What an appalling suggestion!
I write to make people anxious and miserable and to
worsen their indigestion.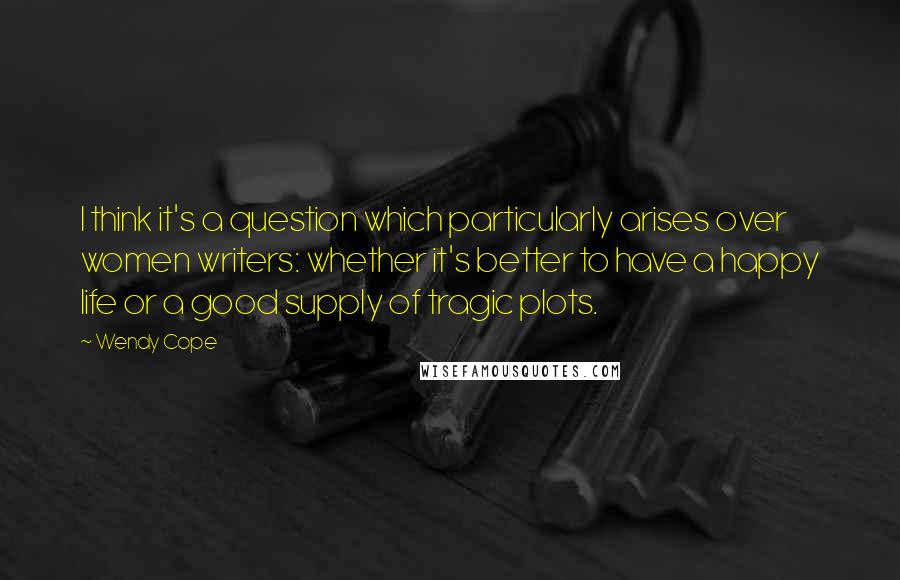 I think it's a question which particularly arises over women writers: whether it's better to have a happy life or a good supply of tragic plots.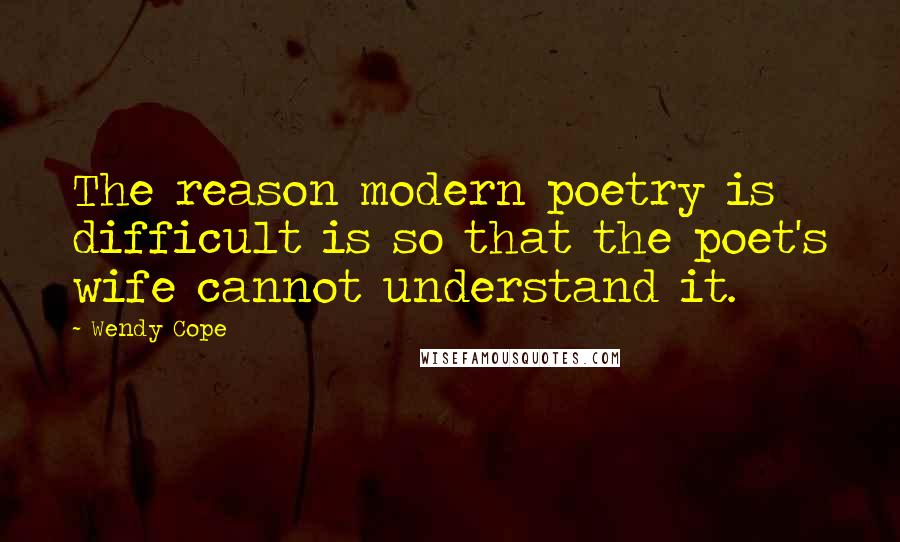 The reason modern poetry is difficult is so that the poet's wife cannot understand it.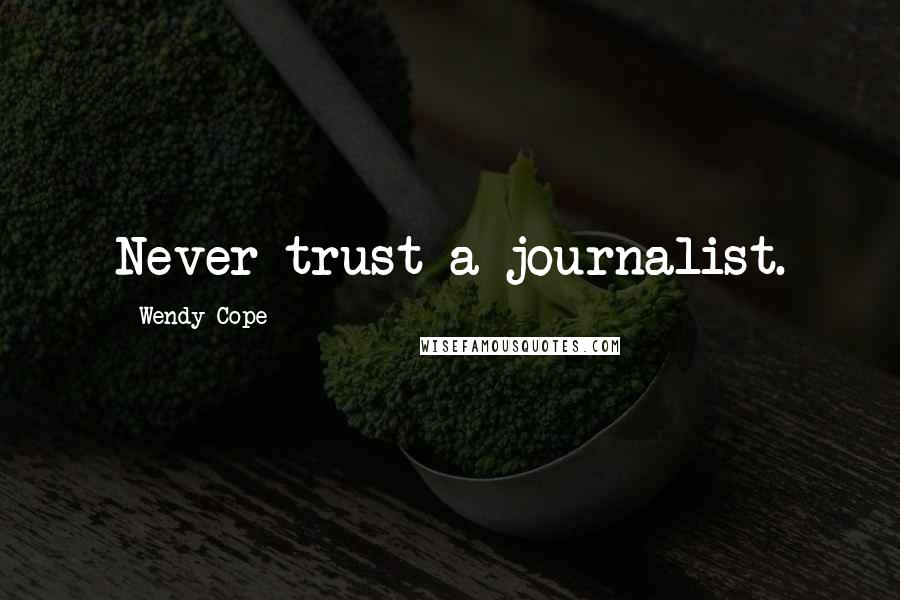 Never trust a journalist.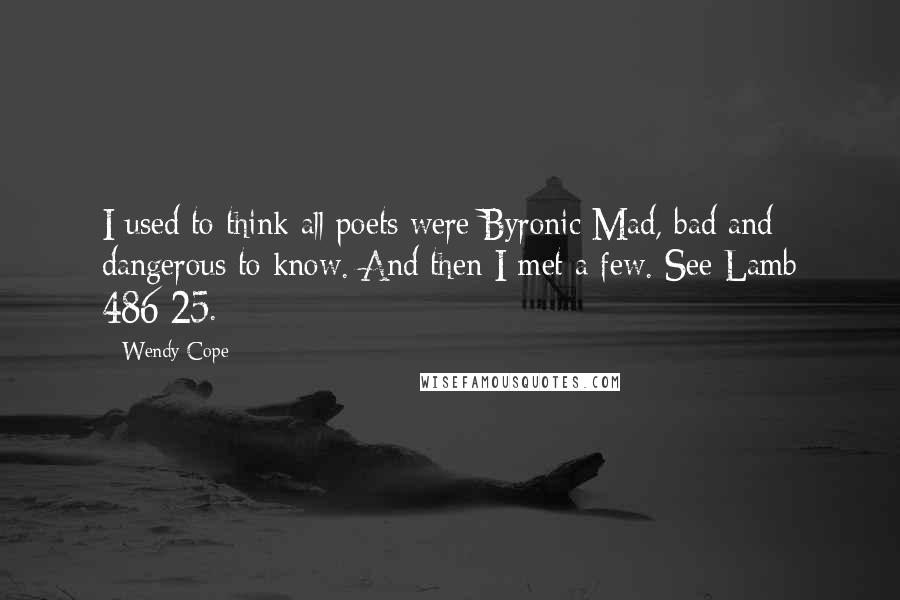 I used to think all poets were Byronic Mad, bad and dangerous to know. And then I met a few. See Lamb 486:25.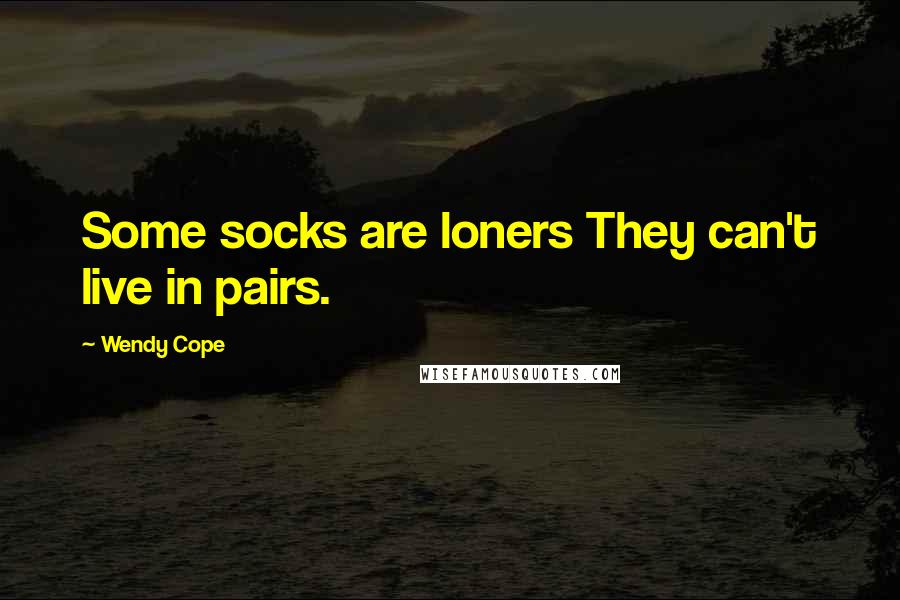 Some socks are loners They can't live in pairs.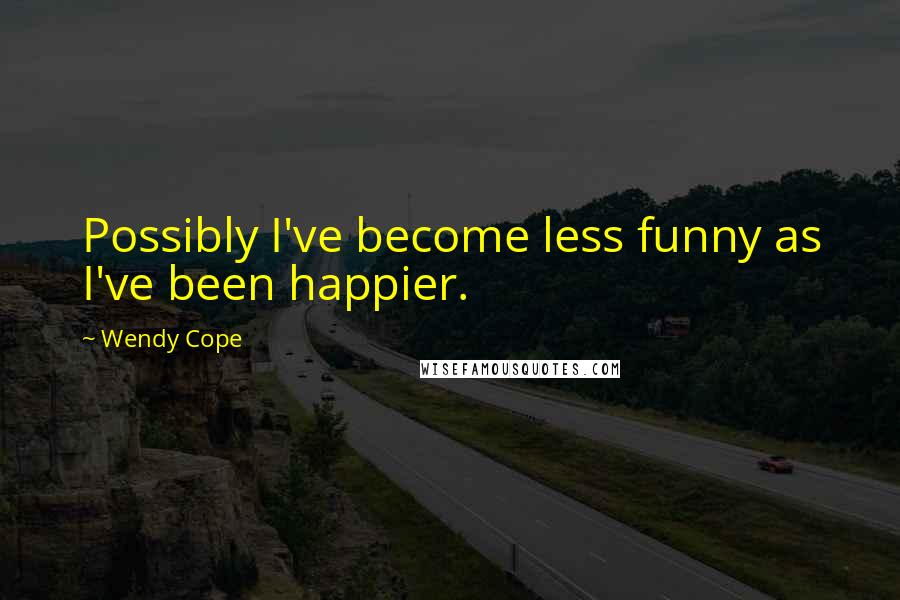 Possibly I've become less funny as I've been happier.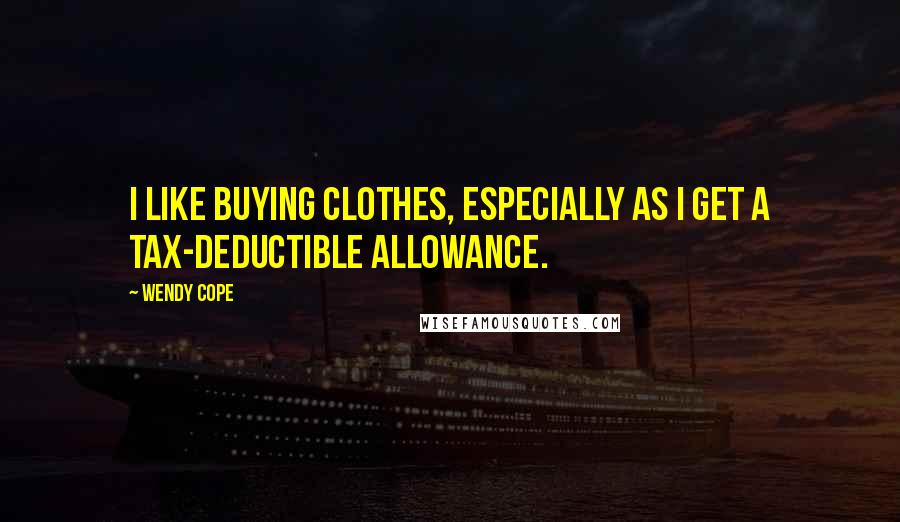 I like buying clothes, especially as I get a tax-deductible allowance.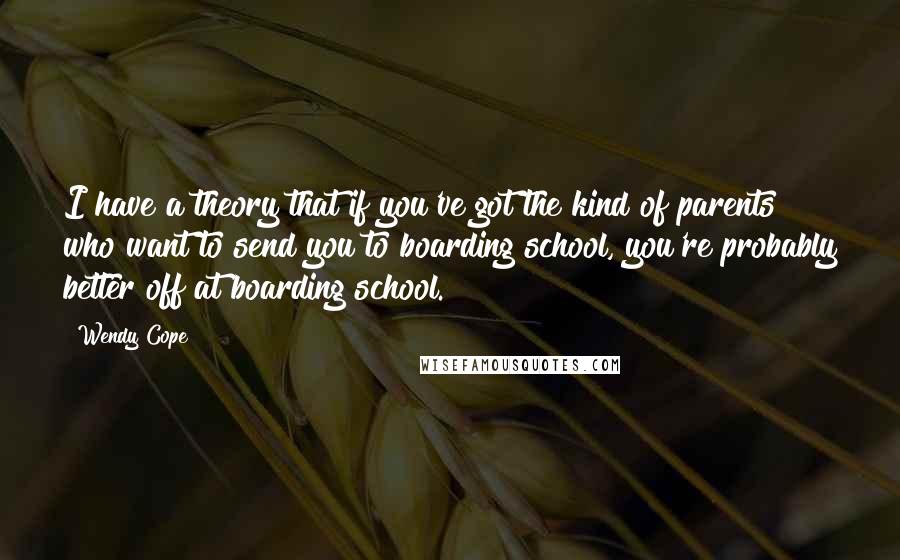 I have a theory that if you've got the kind of parents who want to send you to boarding school, you're probably better off at boarding school.