Victor Sperandeo Quotes
Top 3 wise famous quotes and sayings by Victor Sperandeo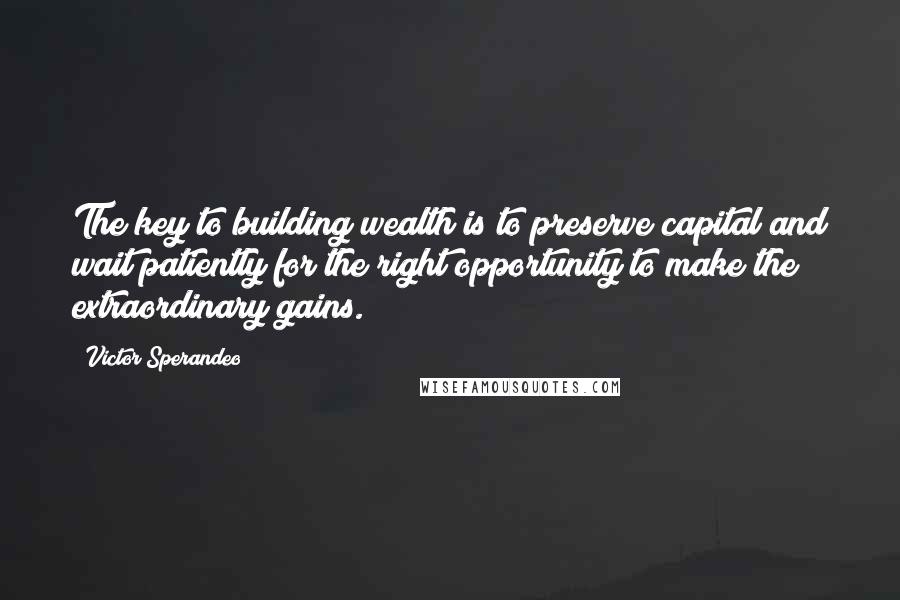 The key to building wealth is to preserve capital and wait patiently for the right opportunity to make the extraordinary gains.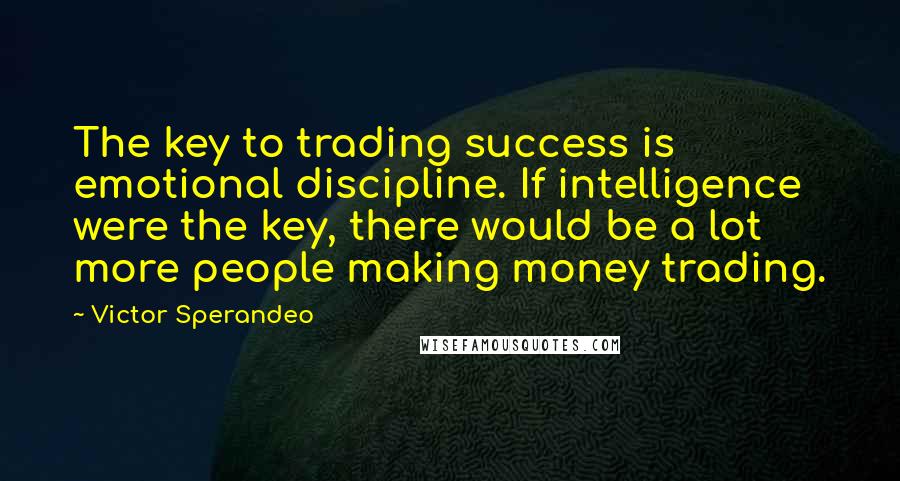 The key to trading success is emotional discipline. If intelligence were the key, there would be a lot more people making money trading.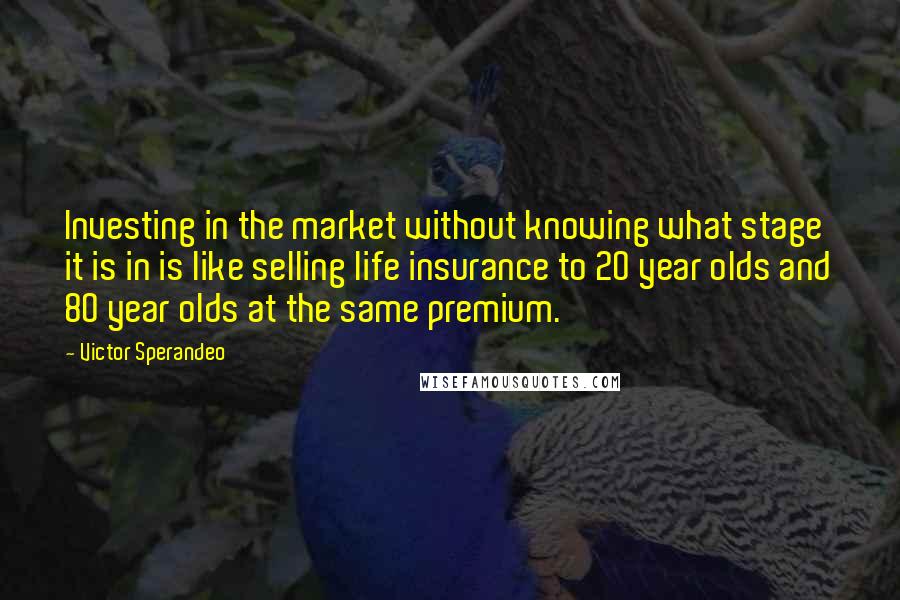 Investing in the market without knowing what stage it is in is like selling life insurance to 20 year olds and 80 year olds at the same premium.