Alan Joshua Quotes
Top 5 wise famous quotes and sayings by Alan Joshua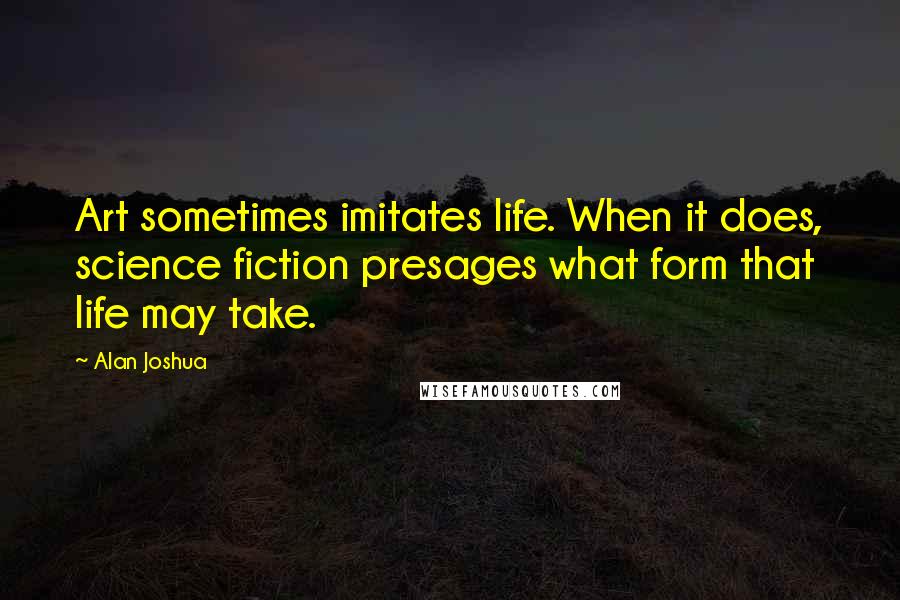 Art sometimes imitates life. When it does, science fiction presages what form that life may take.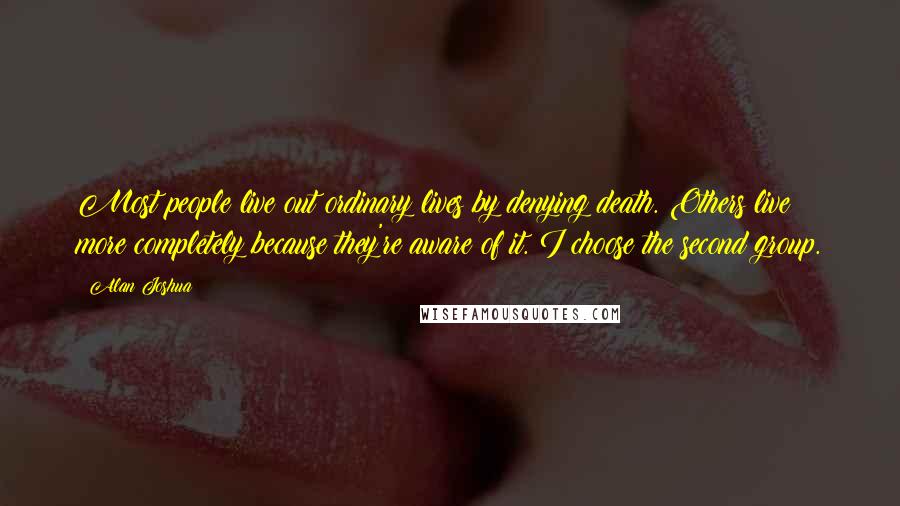 Most people live out ordinary lives by denying death. Others live more completely because they're aware of it. I choose the second group.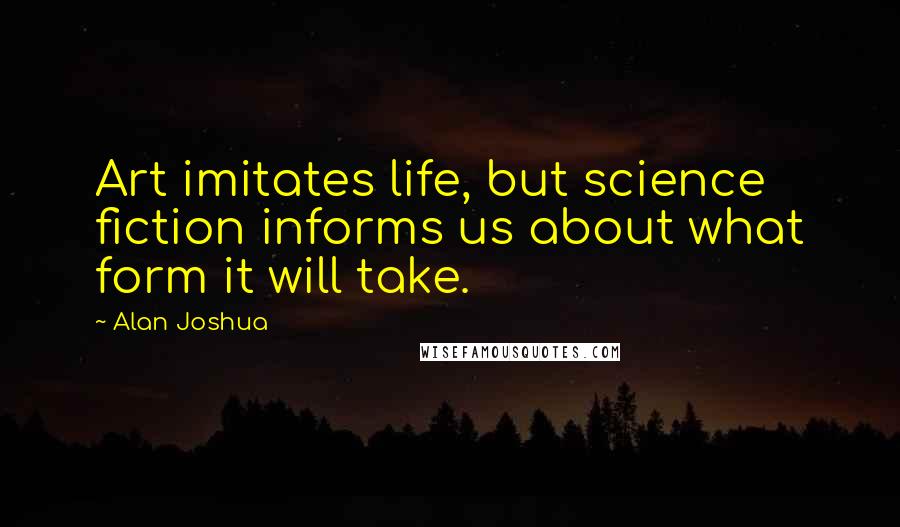 Art imitates life, but science fiction informs us about what form it will take.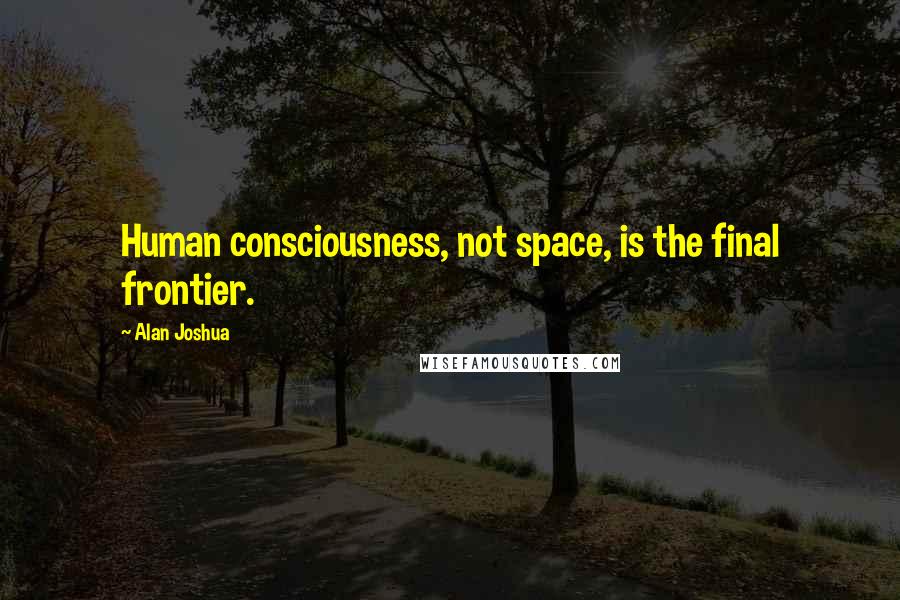 Human consciousness, not space, is the final frontier.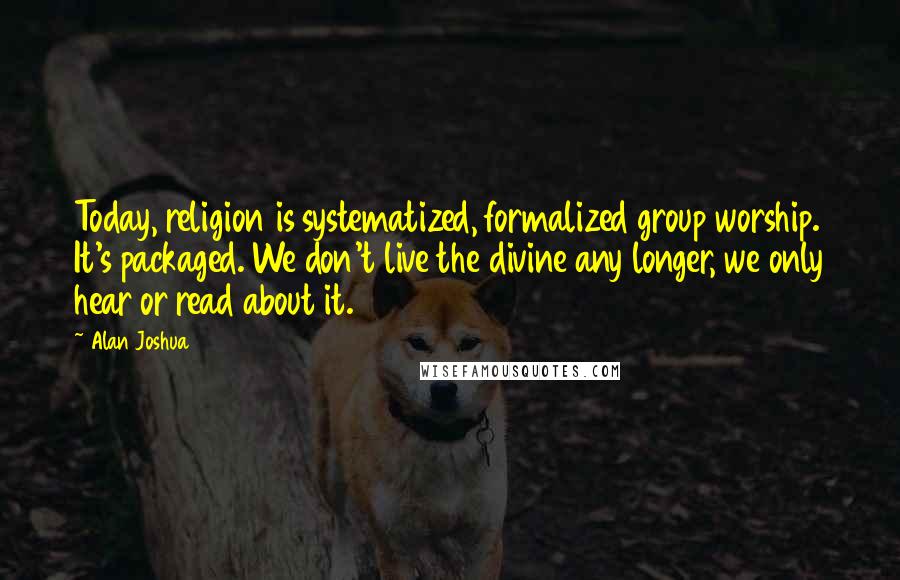 Today, religion is systematized, formalized group worship. It's packaged. We don't live the divine any longer, we only hear or read about it.