Tim Farrington Quotes
Top 8 wise famous quotes and sayings by Tim Farrington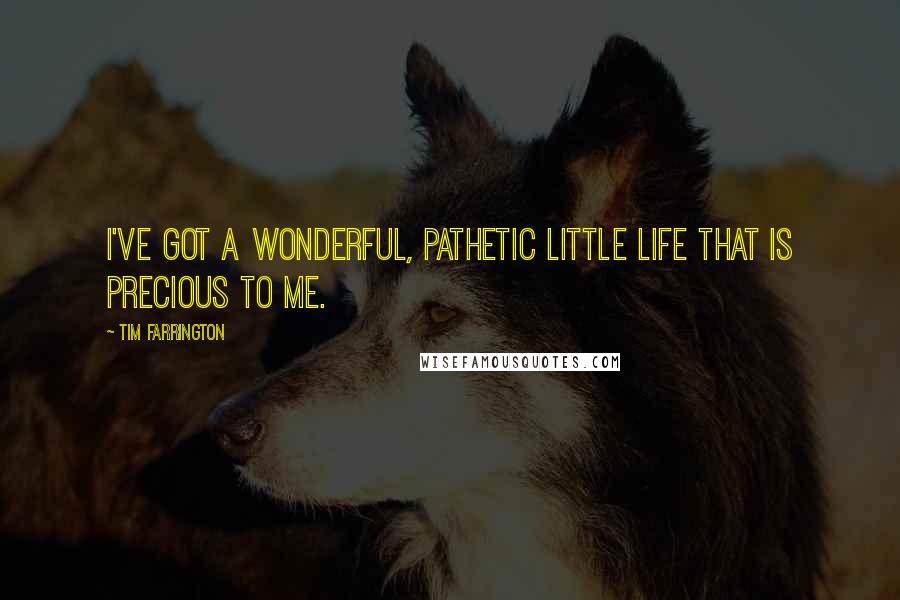 I've got a wonderful, pathetic little life that is precious to me.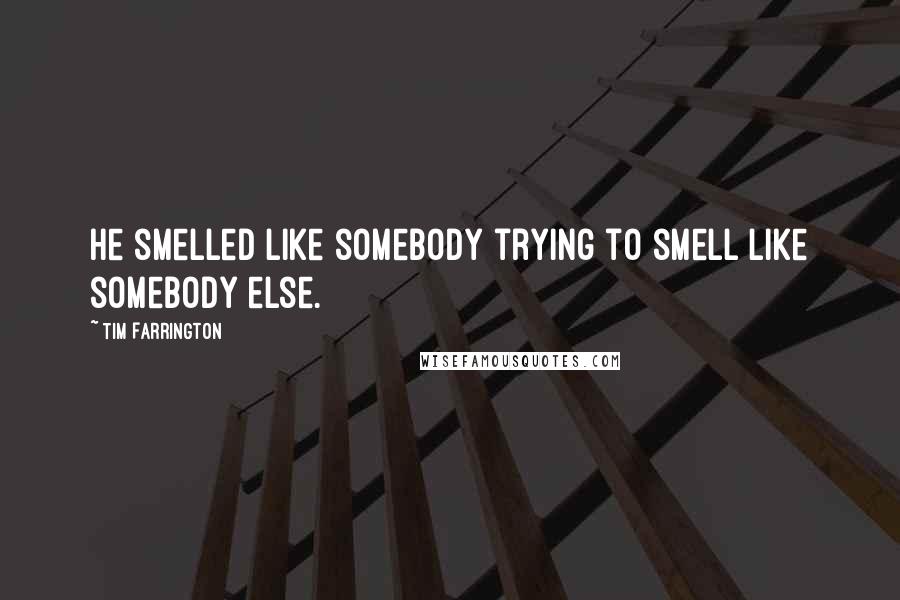 He smelled like somebody trying to smell like somebody else.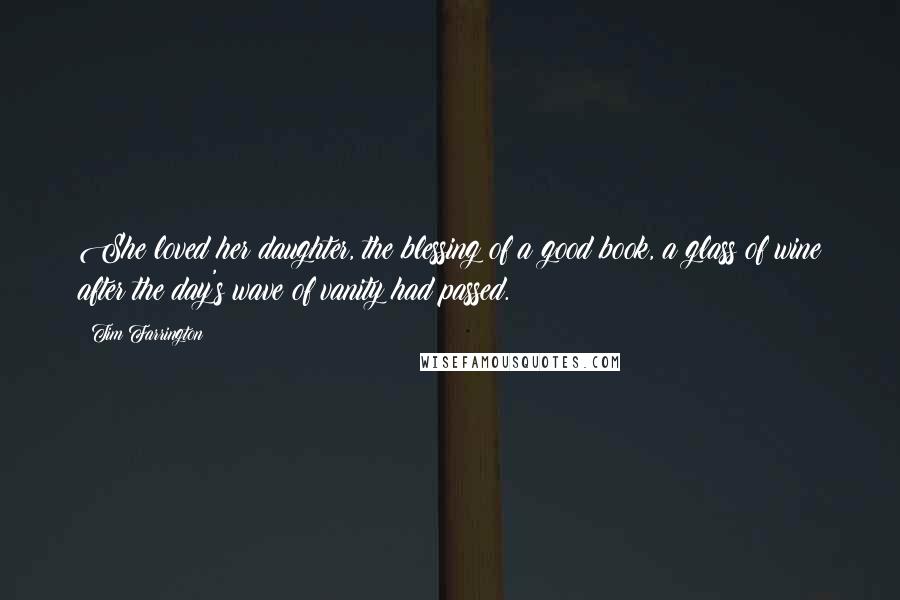 She loved her daughter, the blessing of a good book, a glass of wine after the day's wave of vanity had passed.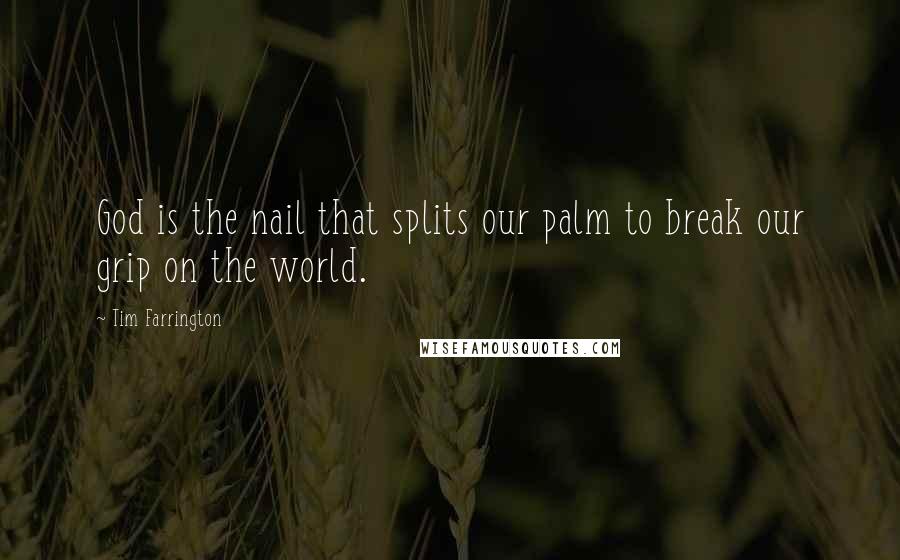 God is the nail that splits our palm to break our grip on the world.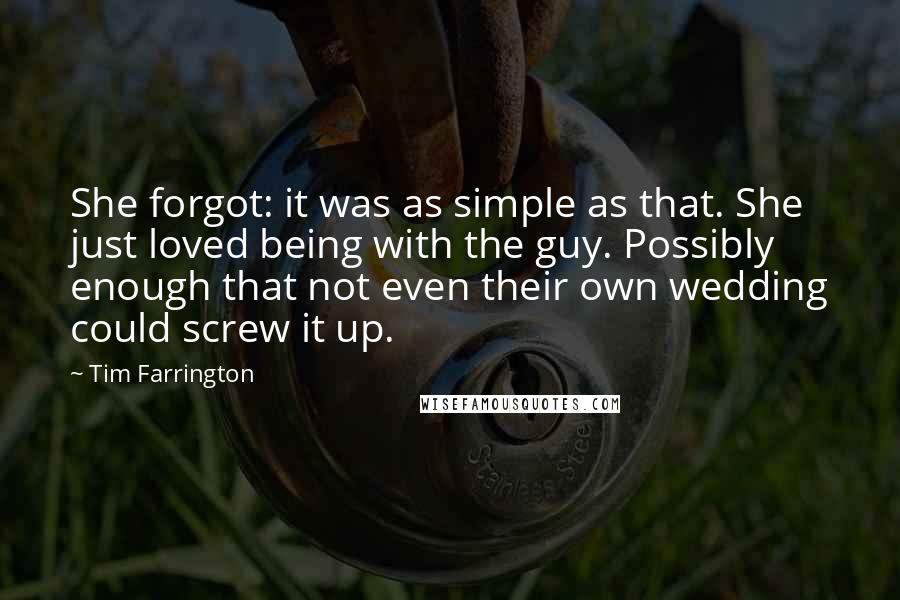 She forgot: it was as simple as that. She just loved being with the guy. Possibly enough that not even their own wedding could screw it up.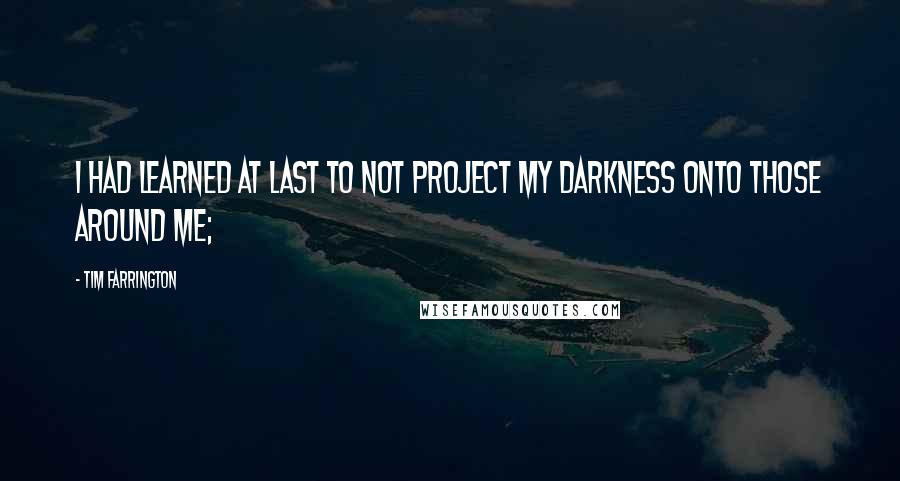 I had learned at last to not project my darkness onto those around me;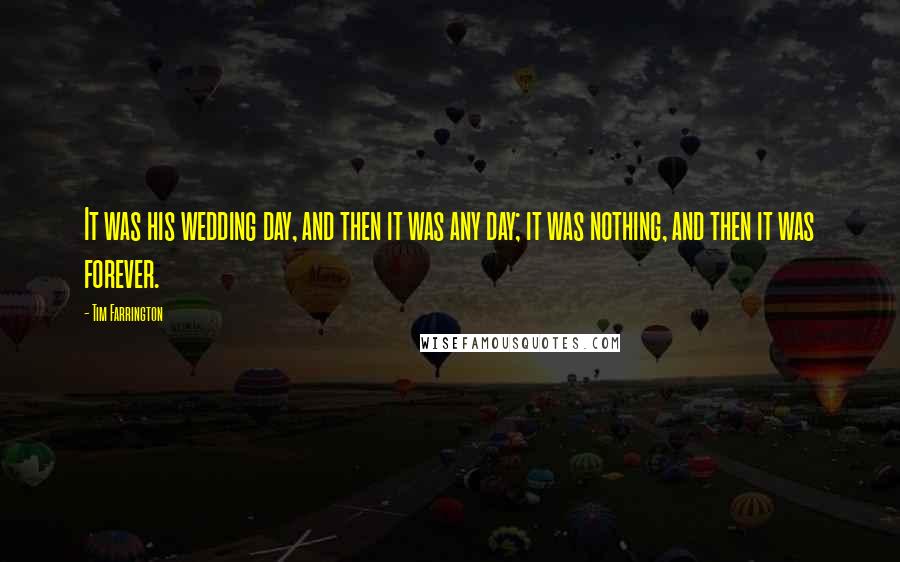 It was his wedding day, and then it was any day; it was nothing, and then it was forever.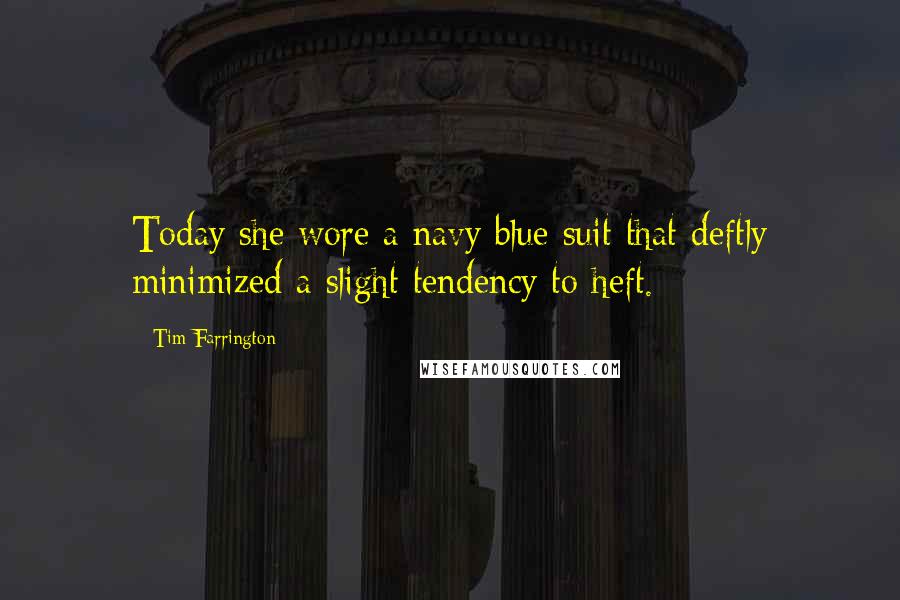 Today she wore a navy blue suit that deftly minimized a slight tendency to heft.