Thomas Steinbeck Quotes
Top 9 wise famous quotes and sayings by Thomas Steinbeck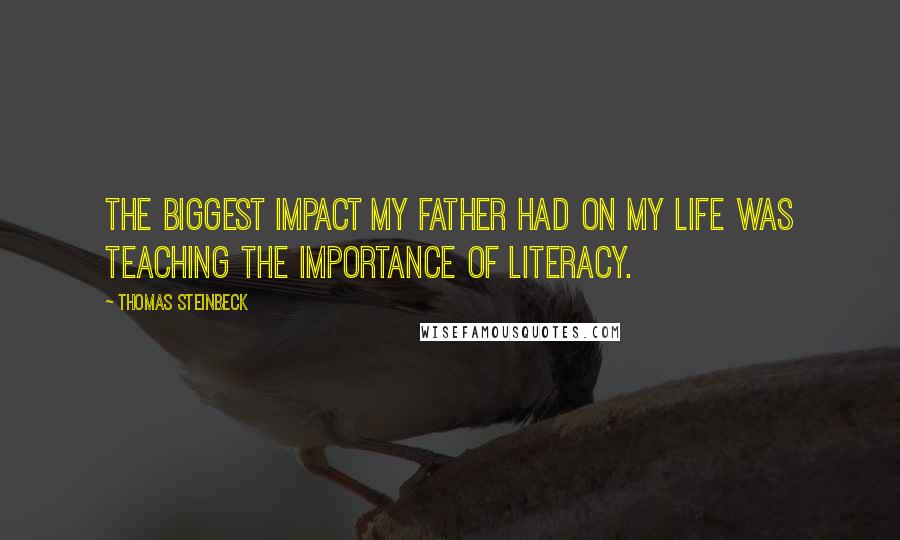 The biggest impact my father had on my life was teaching the importance of literacy.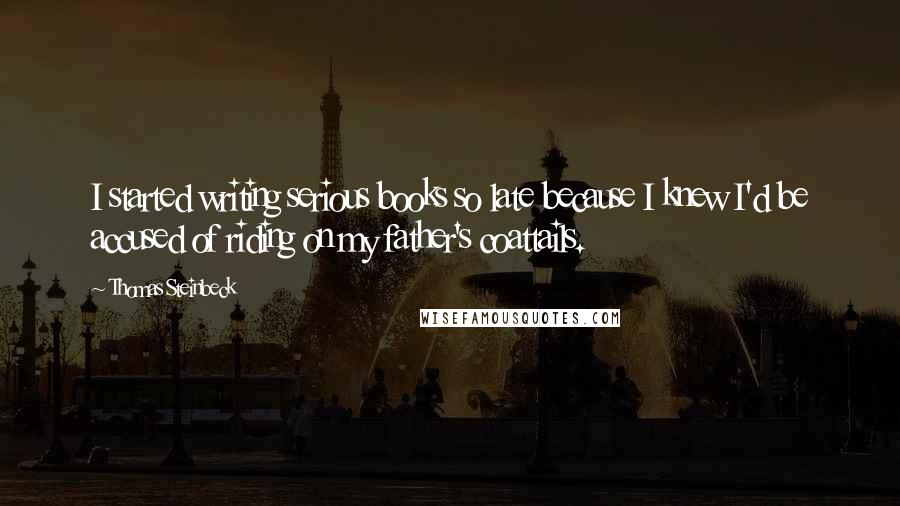 I started writing serious books so late because I knew I'd be accused of riding on my father's coattails.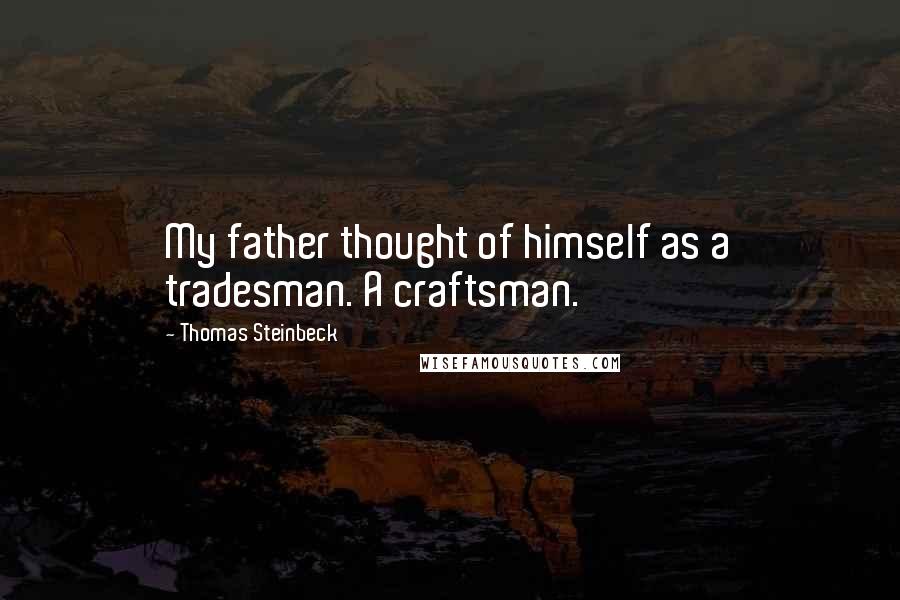 My father thought of himself as a tradesman. A craftsman.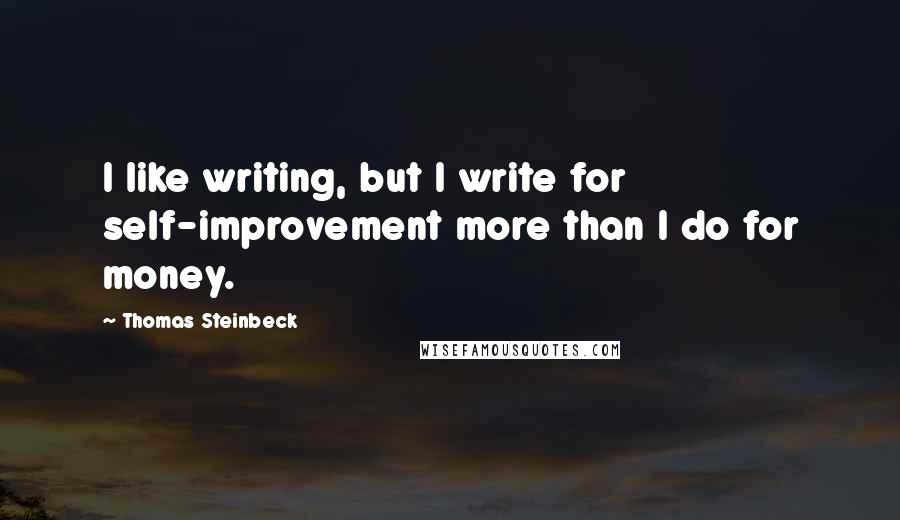 I like writing, but I write for self-improvement more than I do for money.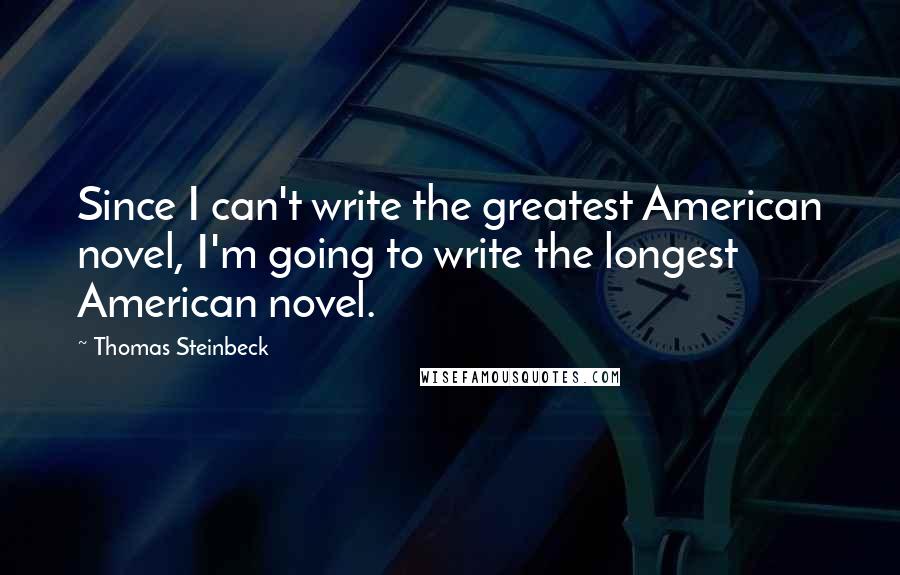 Since I can't write the greatest American novel, I'm going to write the longest American novel.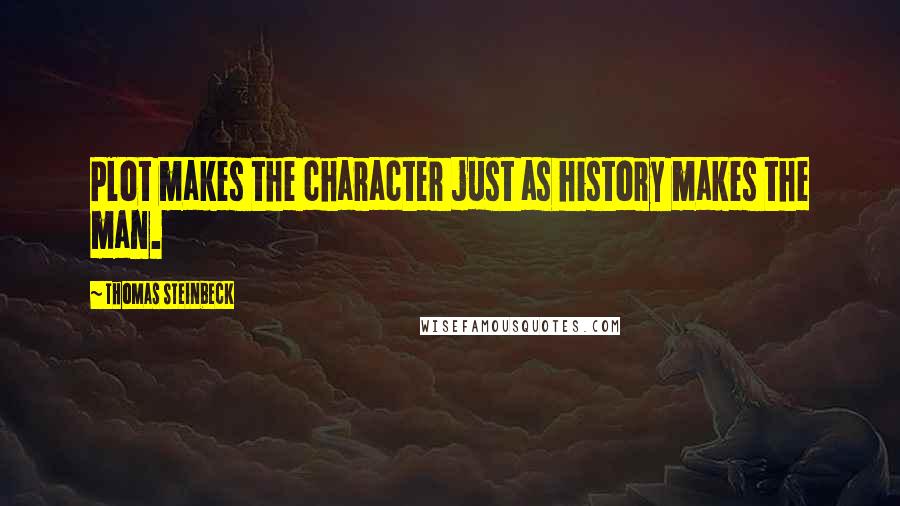 Plot makes the character just as history makes the man.
My father believed, like Pericles, that a man's genius could be easily judged by the number of unenlightened fools set in phalanx against his ideas.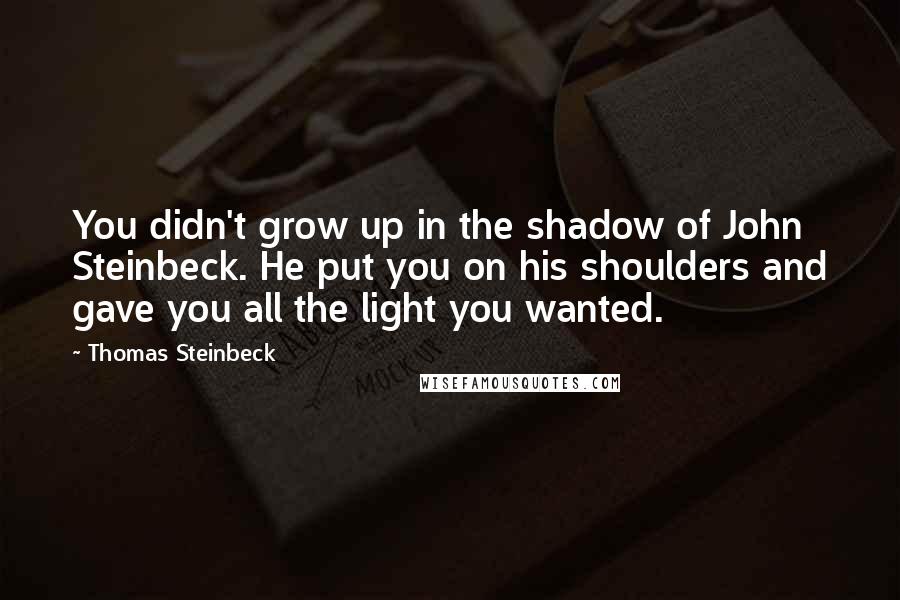 You didn't grow up in the shadow of John Steinbeck. He put you on his shoulders and gave you all the light you wanted.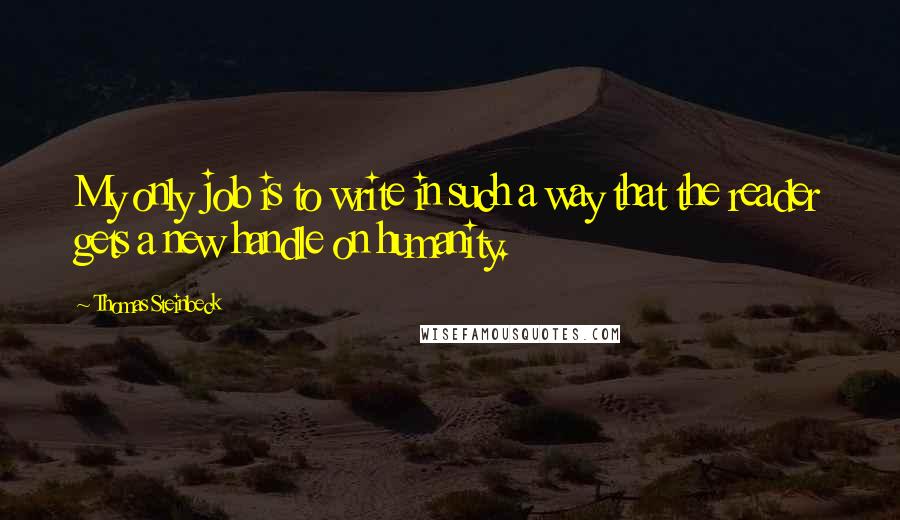 My only job is to write in such a way that the reader gets a new handle on humanity.