Thomas Perez Quotes
Top 26 wise famous quotes and sayings by Thomas Perez
Thomas Perez Famous Quotes & Sayings
Discover top inspirational quotes from Thomas Perez on Wise Famous Quotes.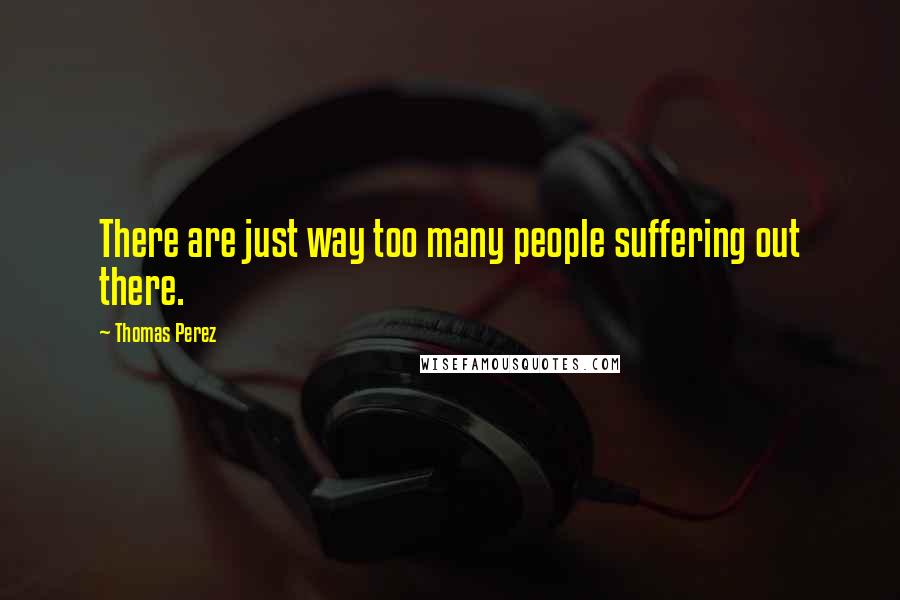 There are just way too many people suffering out there.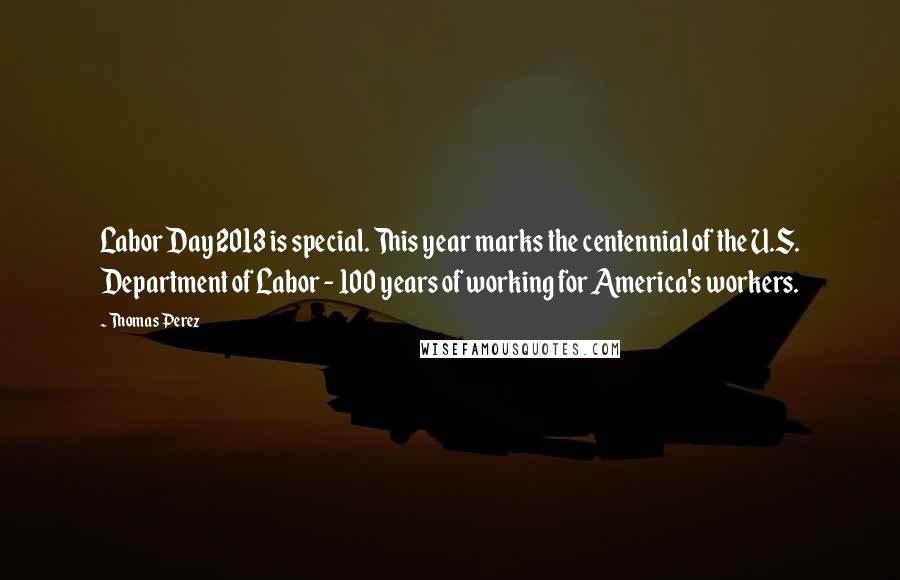 Labor Day 2013 is special. This year marks the centennial of the U.S. Department of Labor - 100 years of working for America's workers.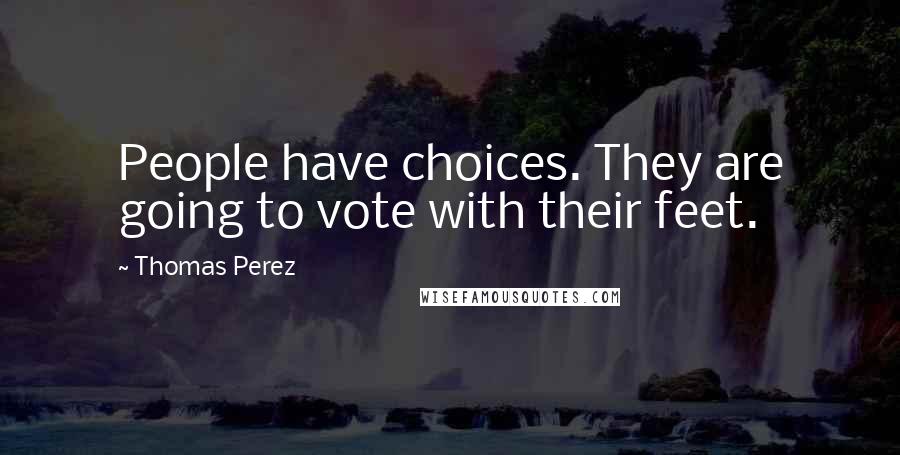 People have choices. They are going to vote with their feet.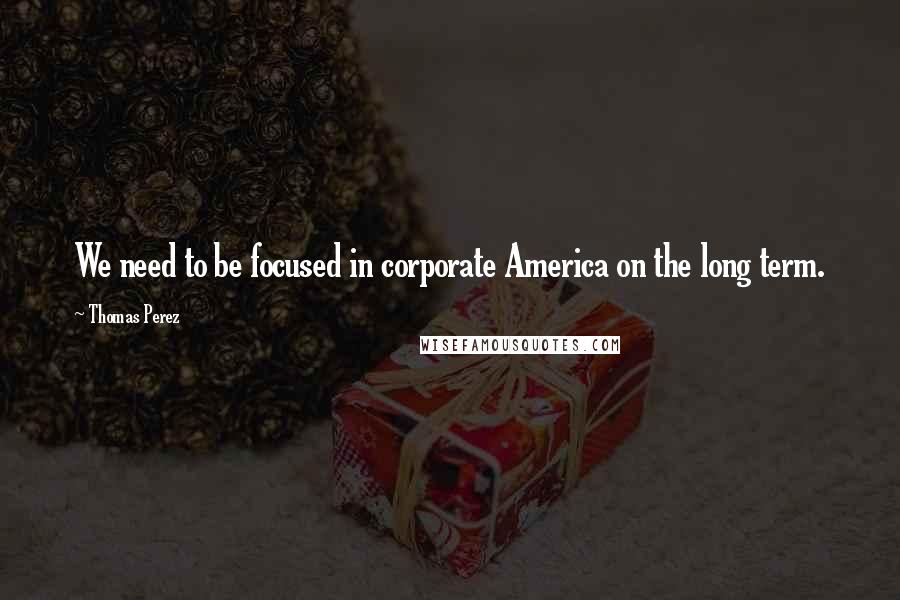 We need to be focused in corporate America on the long term.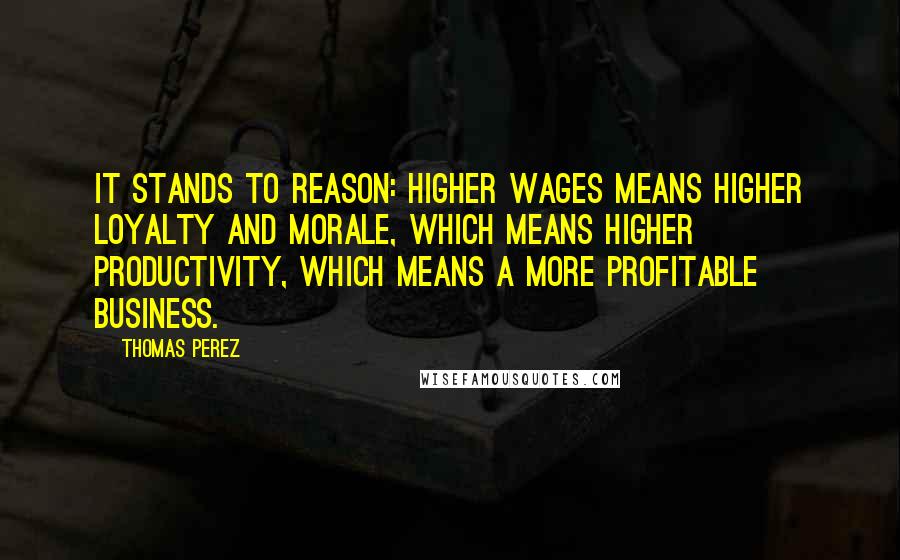 It stands to reason: Higher wages means higher loyalty and morale, which means higher productivity, which means a more profitable business.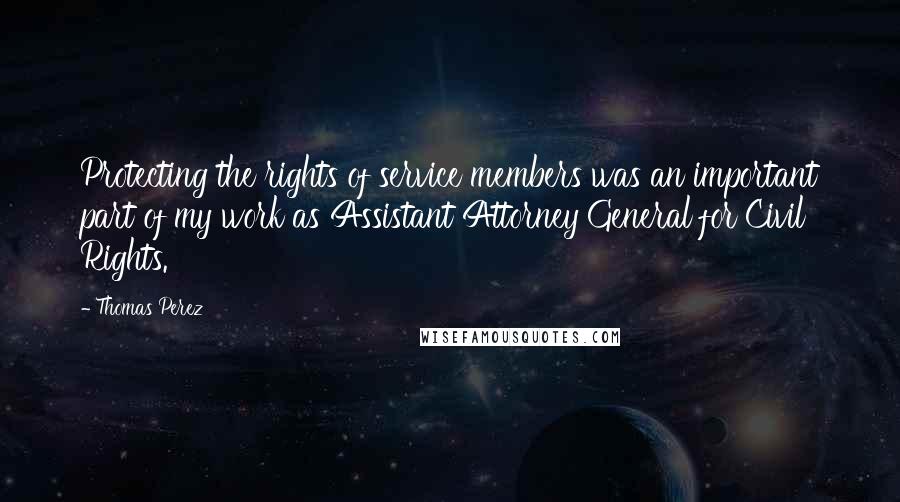 Protecting the rights of service members was an important part of my work as Assistant Attorney General for Civil Rights.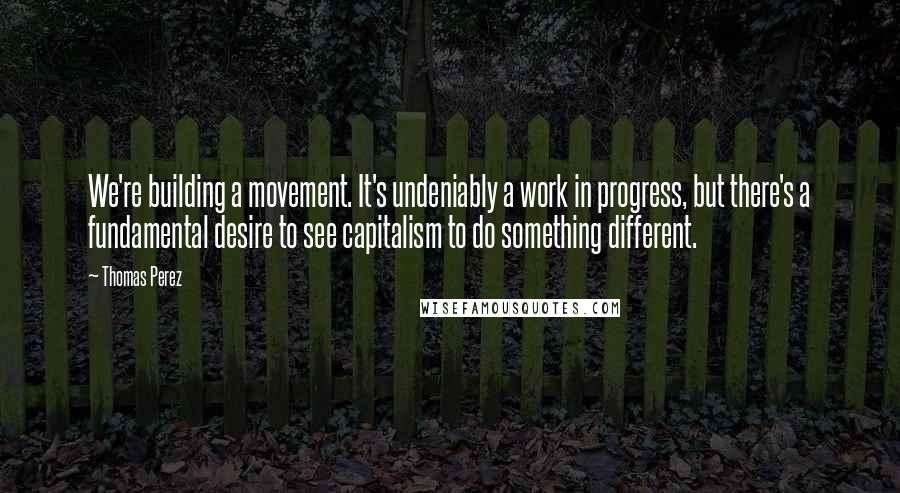 We're building a movement. It's undeniably a work in progress, but there's a fundamental desire to see capitalism to do something different.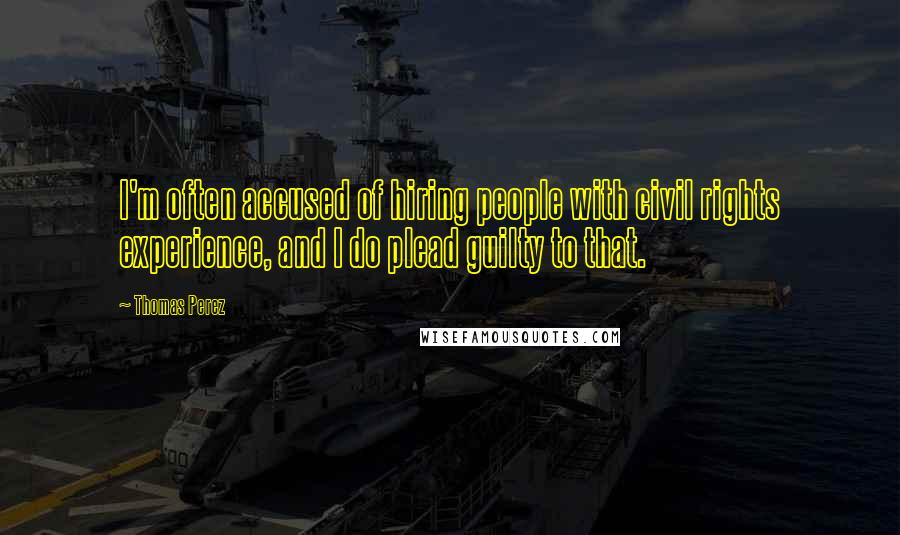 I'm often accused of hiring people with civil rights experience, and I do plead guilty to that.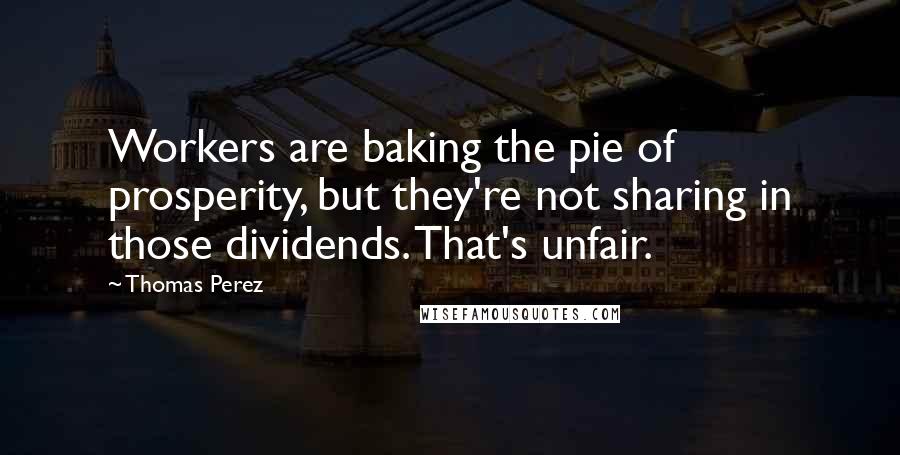 Workers are baking the pie of prosperity, but they're not sharing in those dividends. That's unfair.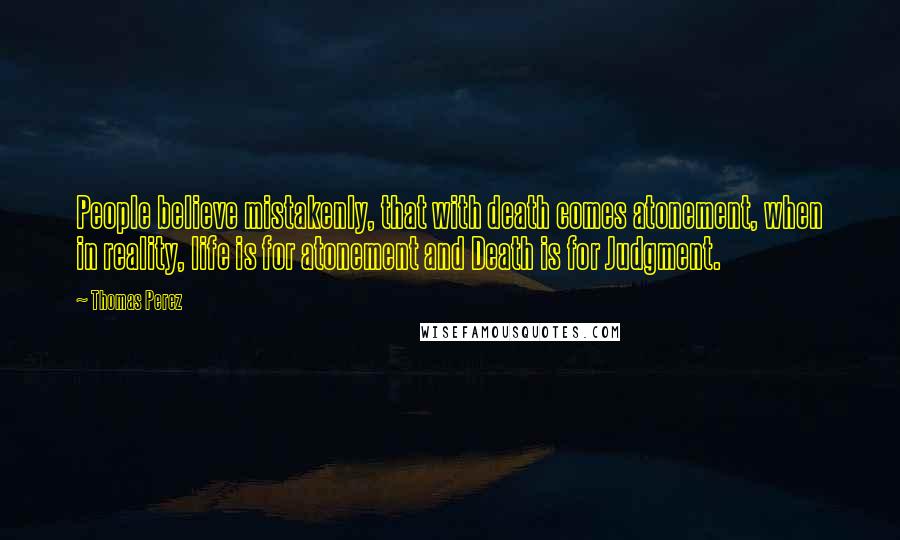 People believe mistakenly, that with death comes atonement, when in reality, life is for atonement and Death is for Judgment.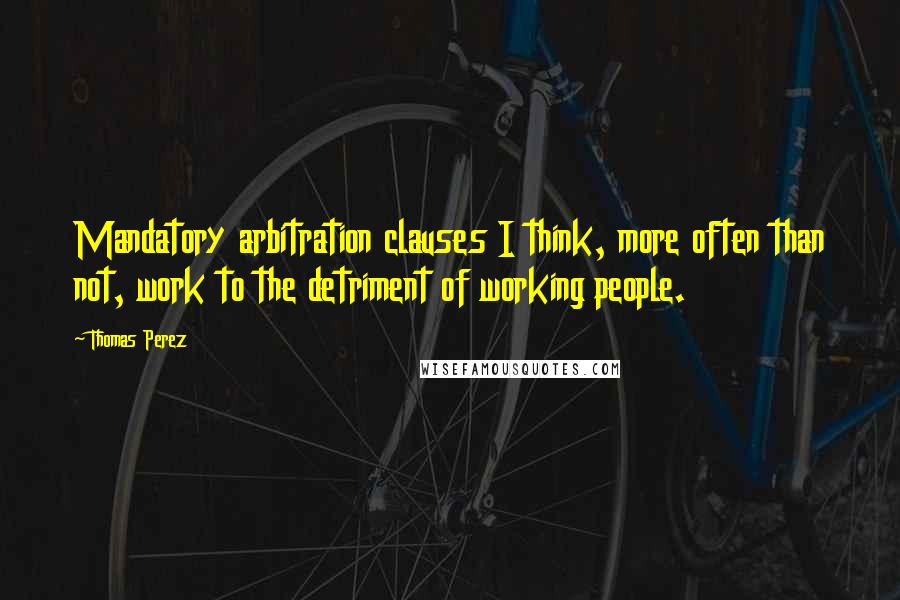 Mandatory arbitration clauses I think, more often than not, work to the detriment of working people.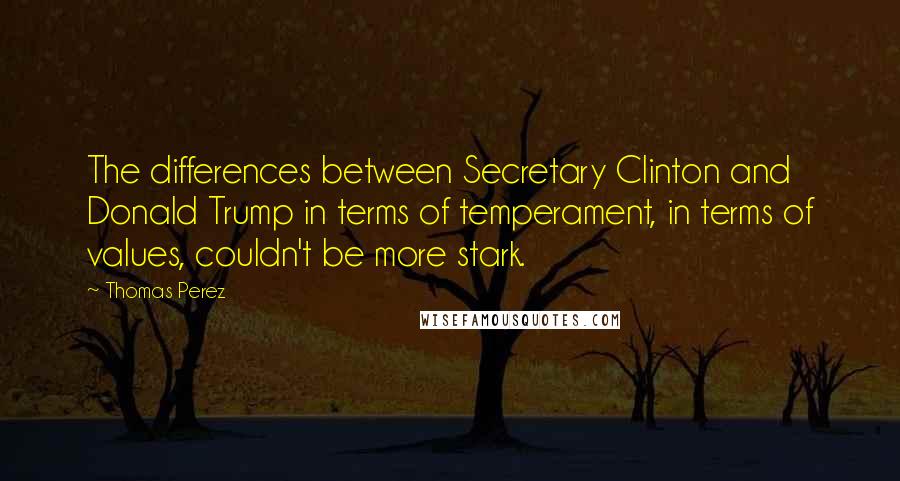 The differences between Secretary Clinton and Donald Trump in terms of temperament, in terms of values, couldn't be more stark.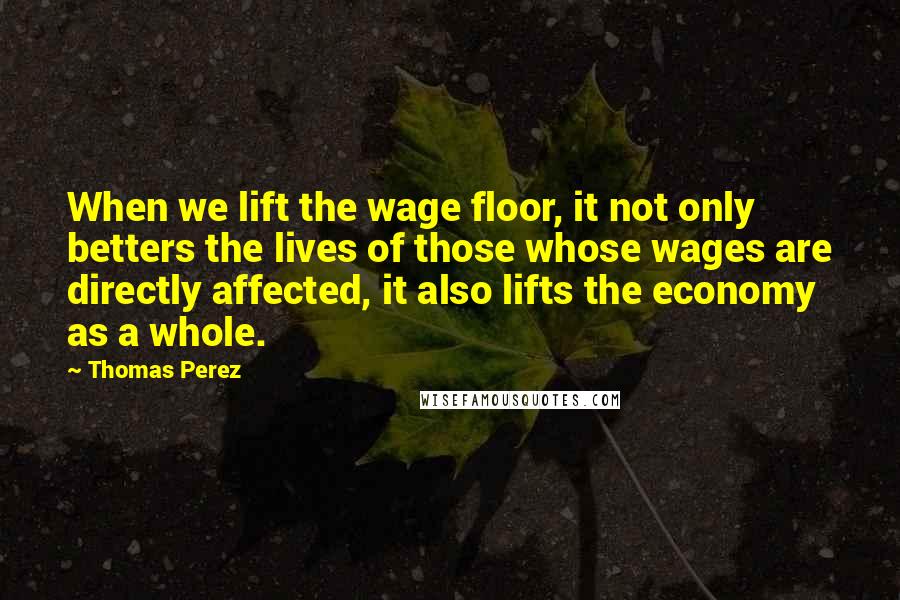 When we lift the wage floor, it not only betters the lives of those whose wages are directly affected, it also lifts the economy as a whole.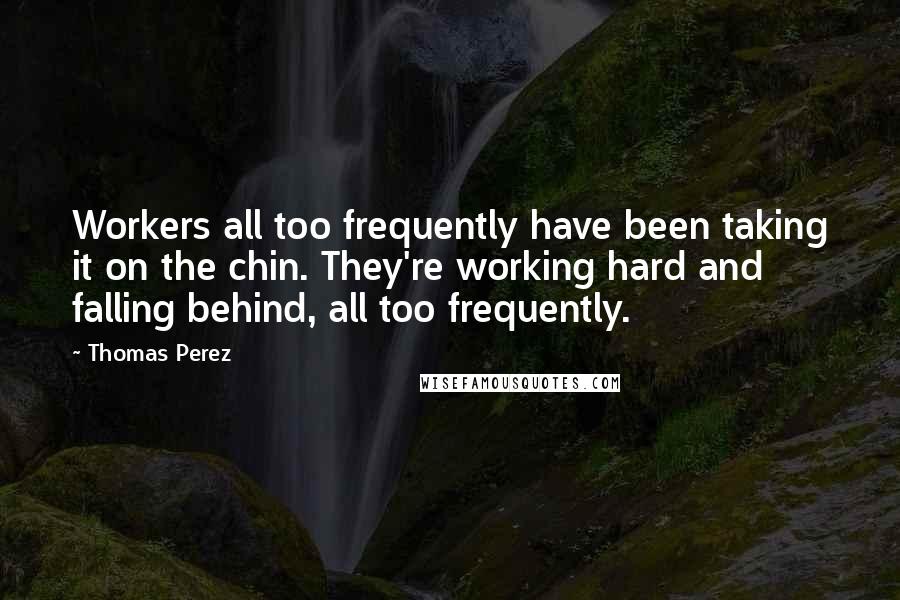 Workers all too frequently have been taking it on the chin. They're working hard and falling behind, all too frequently.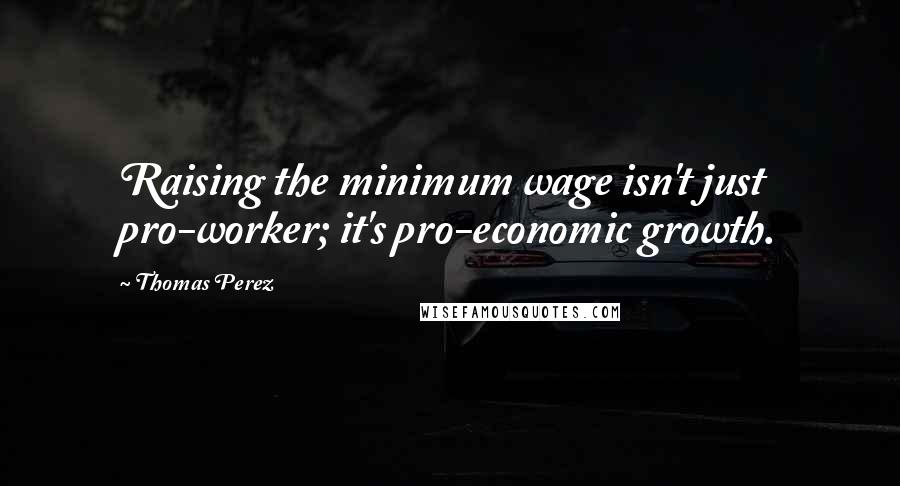 Raising the minimum wage isn't just pro-worker; it's pro-economic growth.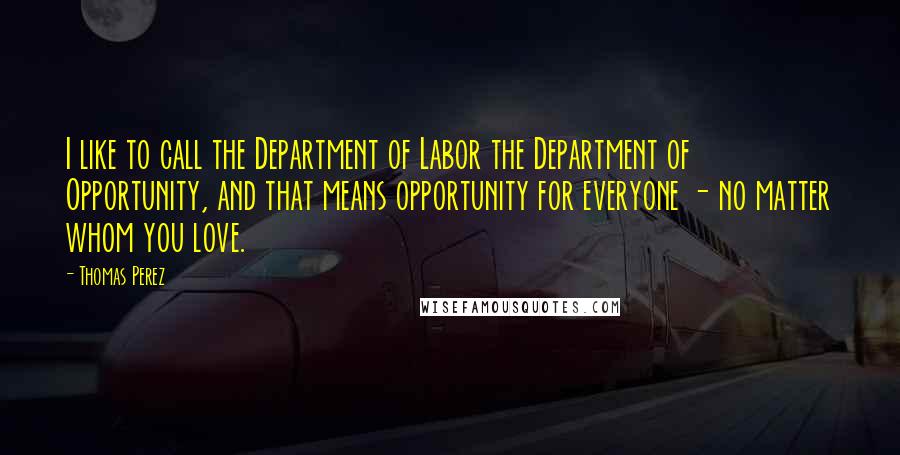 I like to call the Department of Labor the Department of Opportunity, and that means opportunity for everyone - no matter whom you love.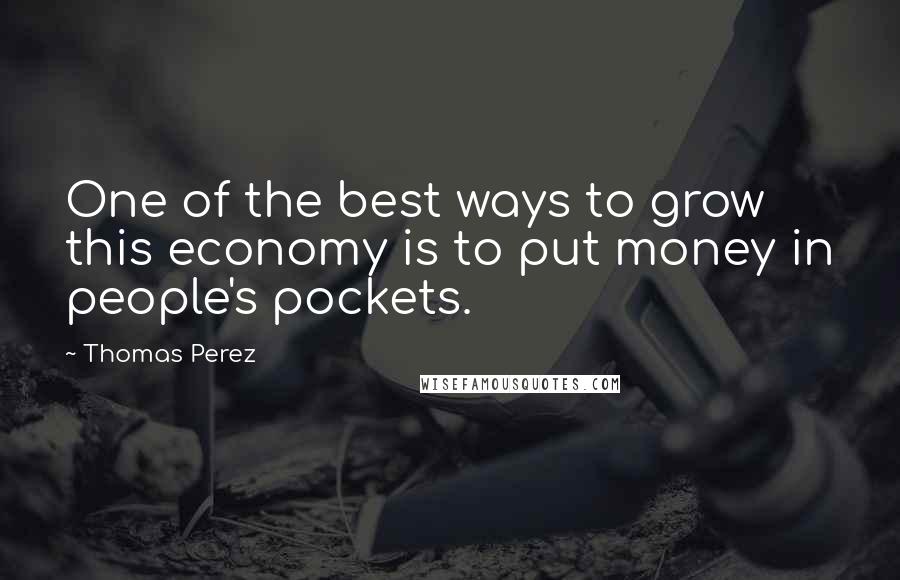 One of the best ways to grow this economy is to put money in people's pockets.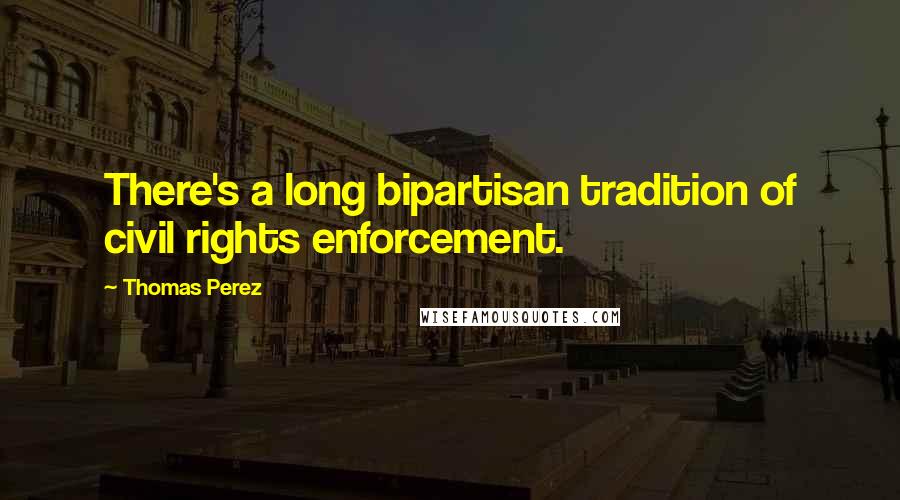 There's a long bipartisan tradition of civil rights enforcement.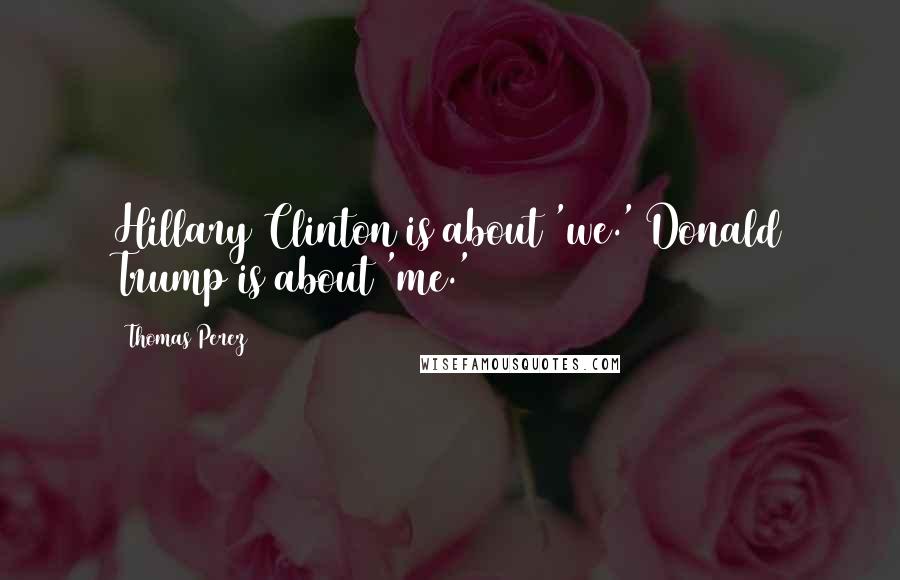 Hillary Clinton is about 'we.' Donald Trump is about 'me.'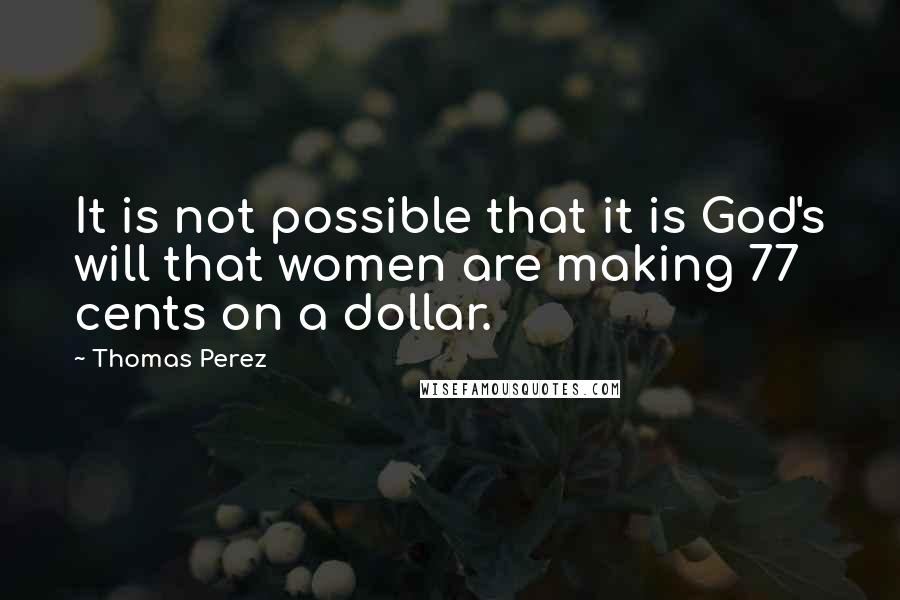 It is not possible that it is God's will that women are making 77 cents on a dollar.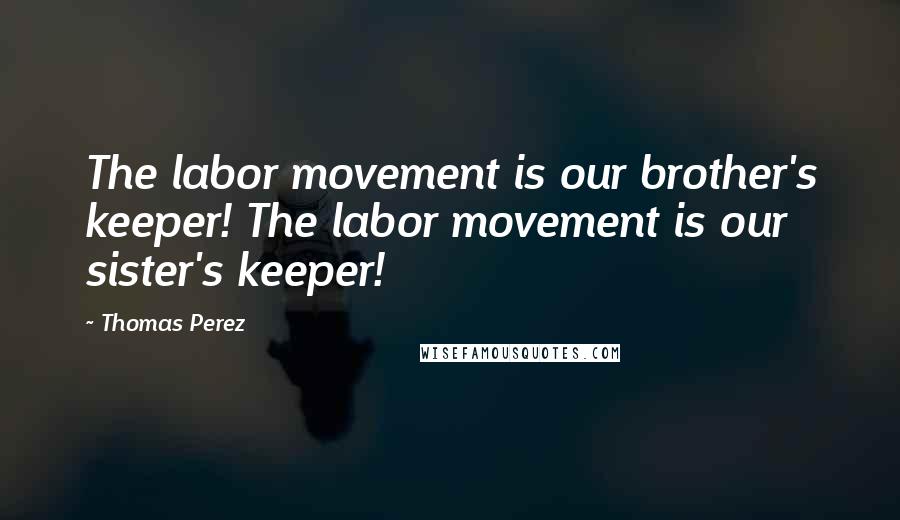 The labor movement is our brother's keeper! The labor movement is our sister's keeper!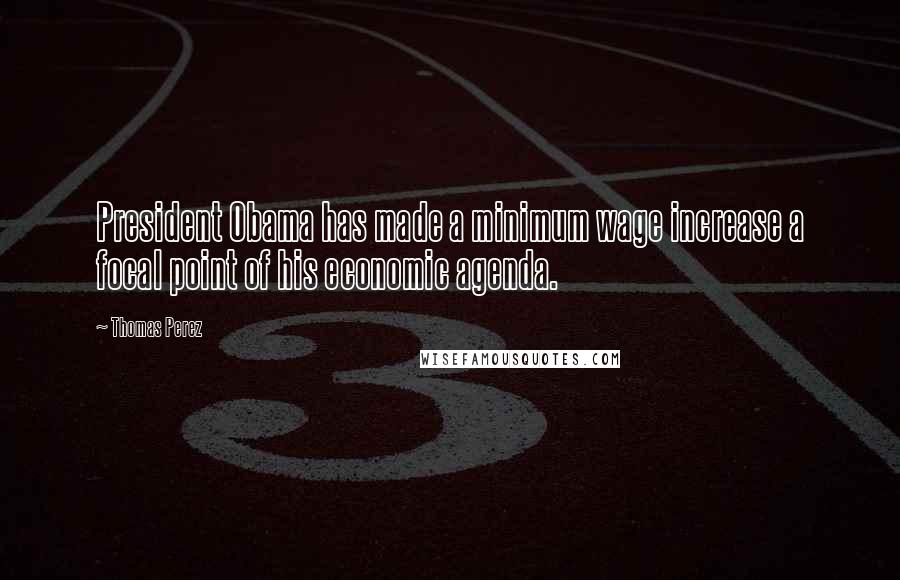 President Obama has made a minimum wage increase a focal point of his economic agenda.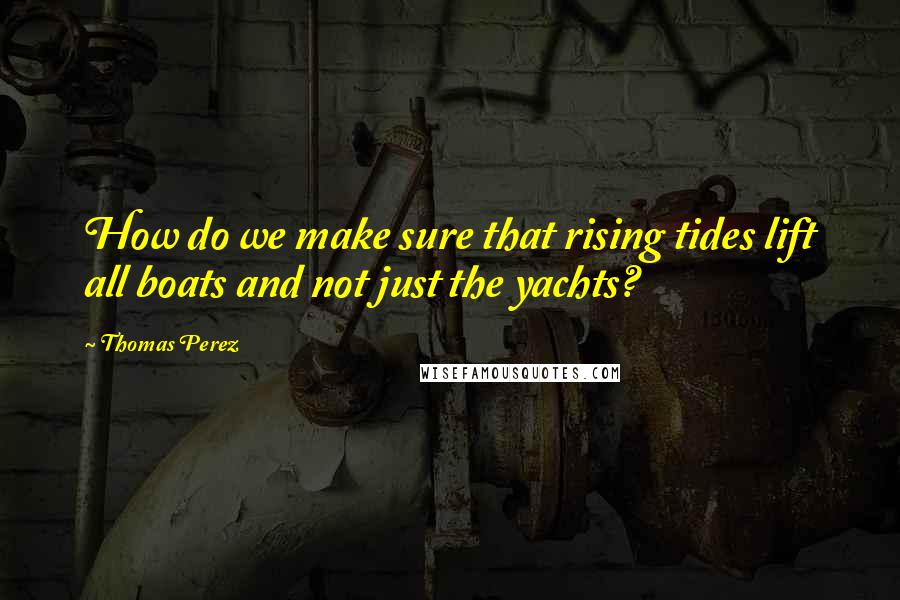 How do we make sure that rising tides lift all boats and not just the yachts?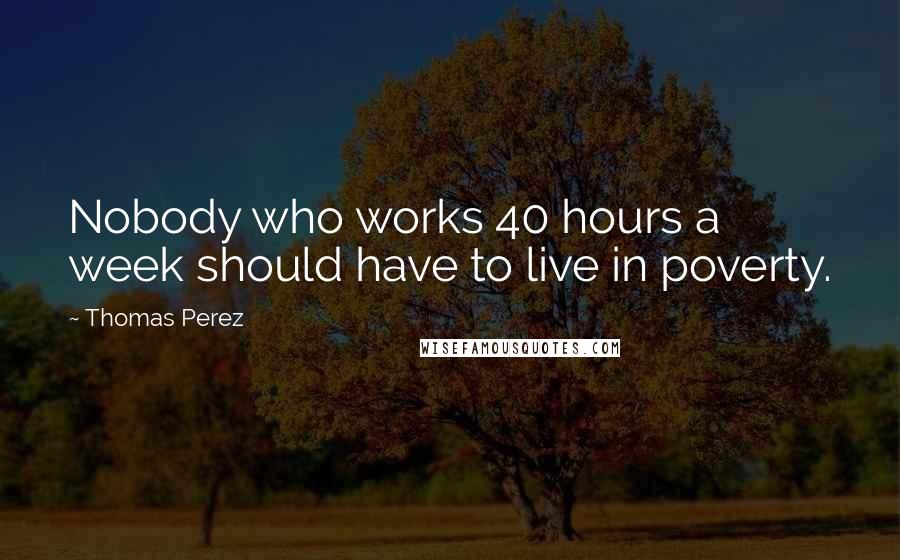 Nobody who works 40 hours a week should have to live in poverty.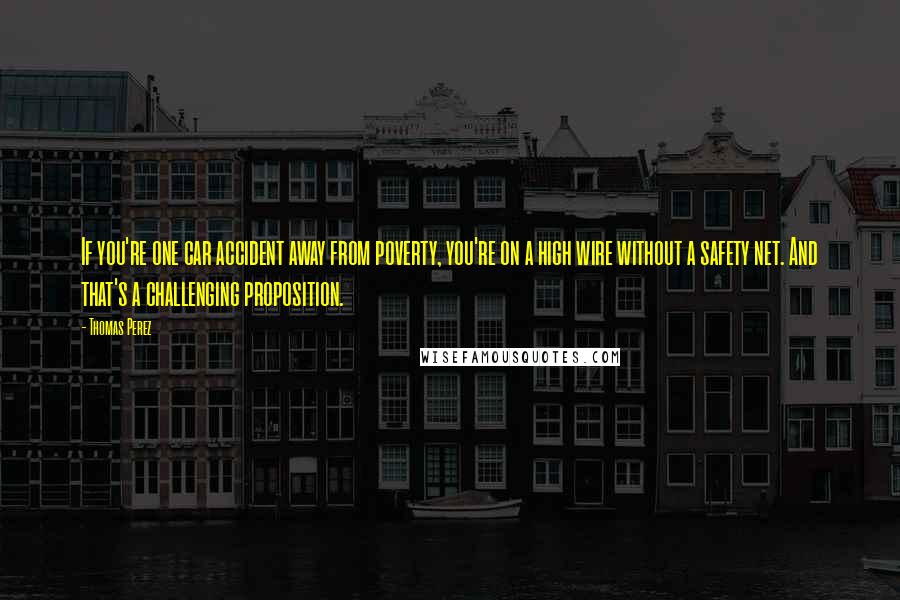 If you're one car accident away from poverty, you're on a high wire without a safety net. And that's a challenging proposition.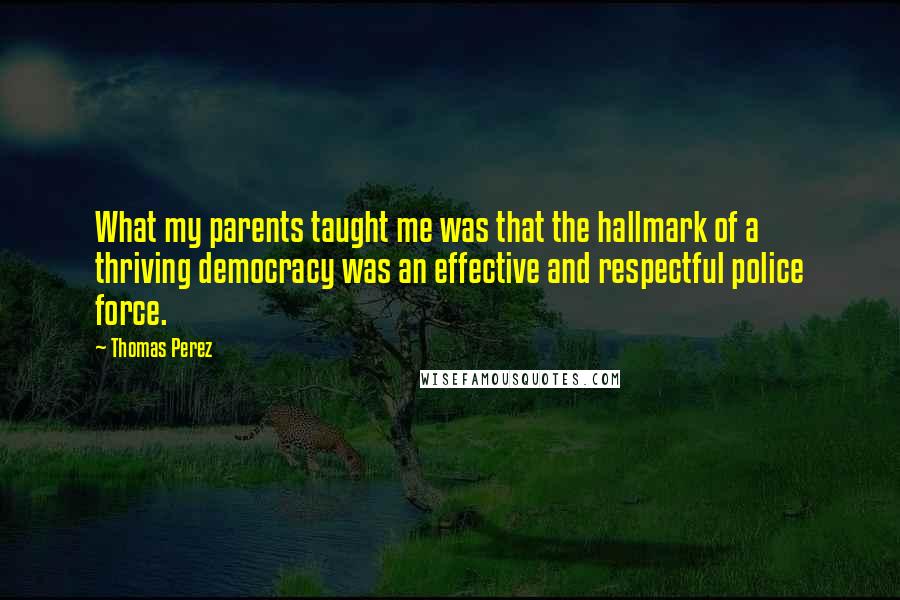 What my parents taught me was that the hallmark of a thriving democracy was an effective and respectful police force.