After You Cry Quotes
Collection of top 31 famous quotes about After You Cry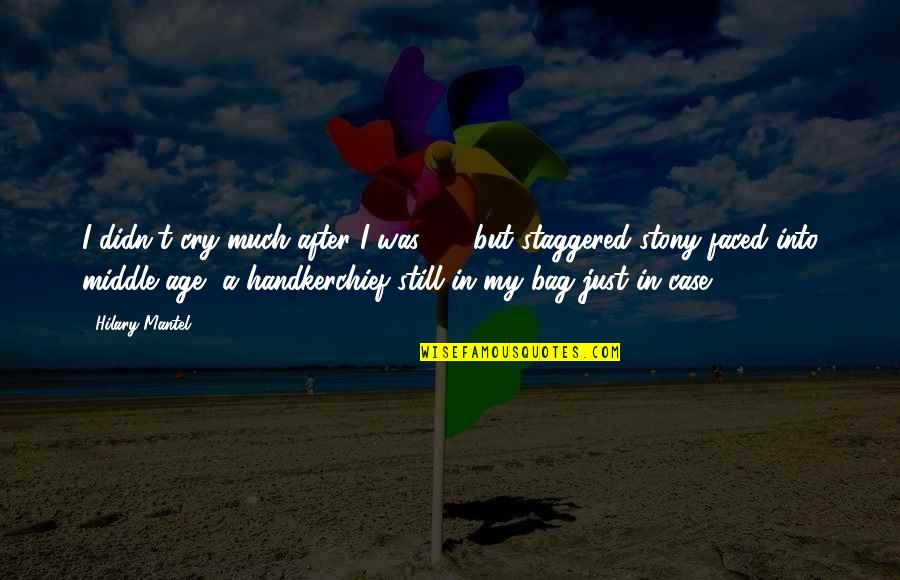 I didn't cry much after I was 35, but staggered stony-faced into middle age, a handkerchief still in my bag just in case.
—
Hilary Mantel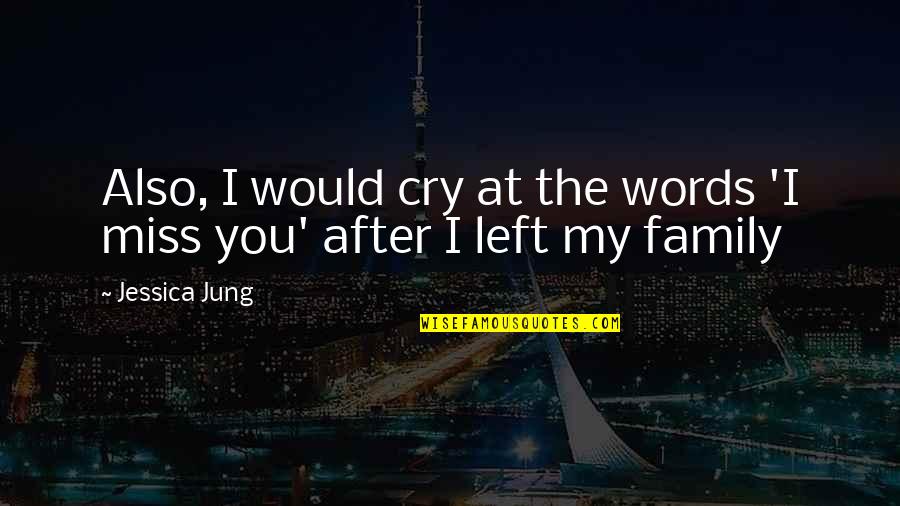 Also, I would cry at the words 'I miss you' after I left my family
—
Jessica Jung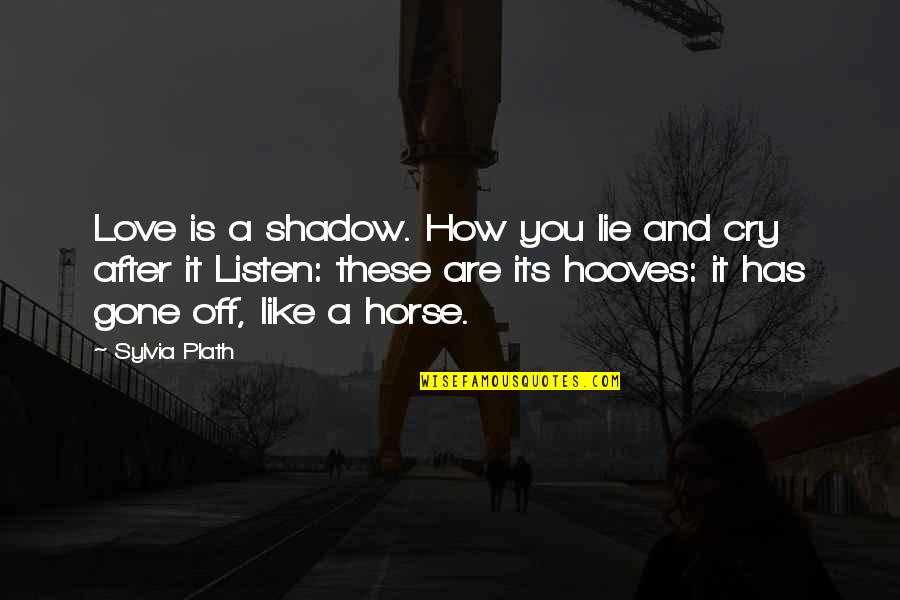 Love is a shadow. How you lie and cry after it Listen: these are its hooves: it has gone off, like a horse.
—
Sylvia Plath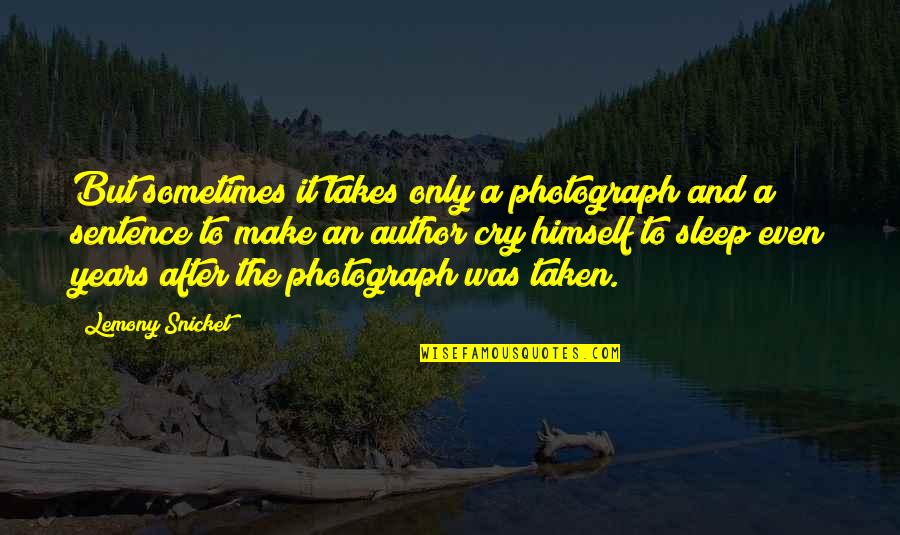 But sometimes it takes only a photograph and a sentence to make an author cry himself to sleep even years after the photograph was taken.
—
Lemony Snicket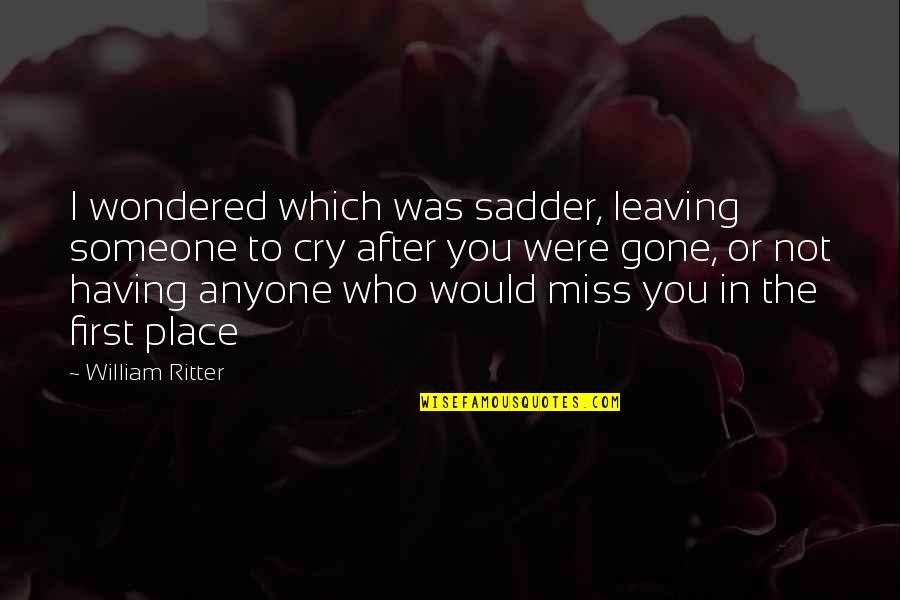 I wondered which was sadder, leaving someone to cry after you were gone, or not having anyone who would miss you in the first place
—
William Ritter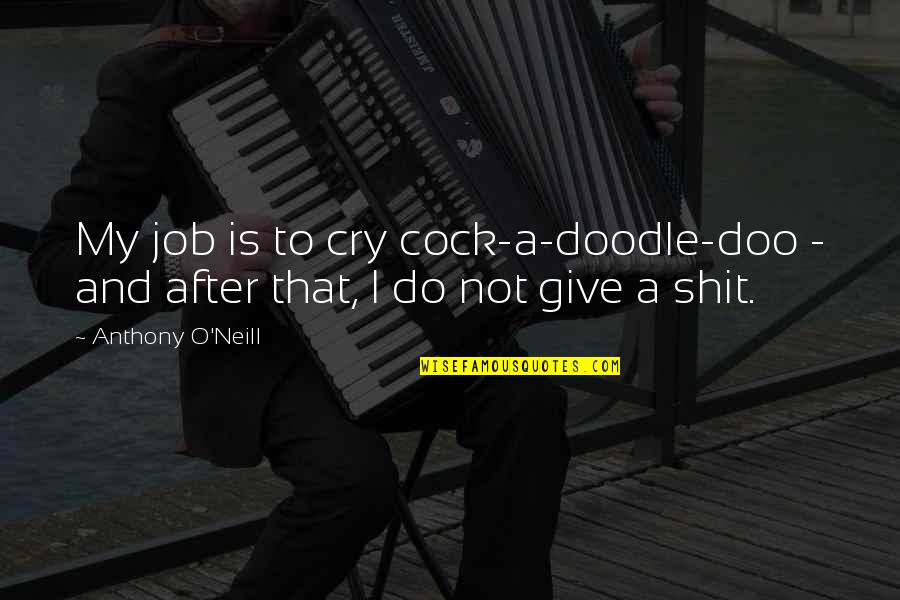 My job is to cry cock-a-doodle-doo - and after that, I do not give a shit.
—
Anthony O'Neill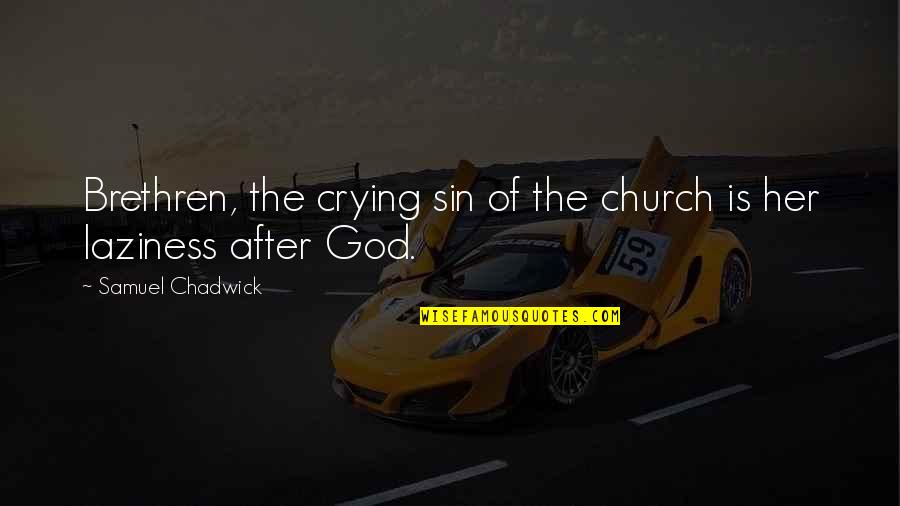 Brethren, the crying sin of the church is her laziness after God.
—
Samuel Chadwick
After all, a homeless man has reason to cry, everything in the world is pointed against him.
—
Jack Kerouac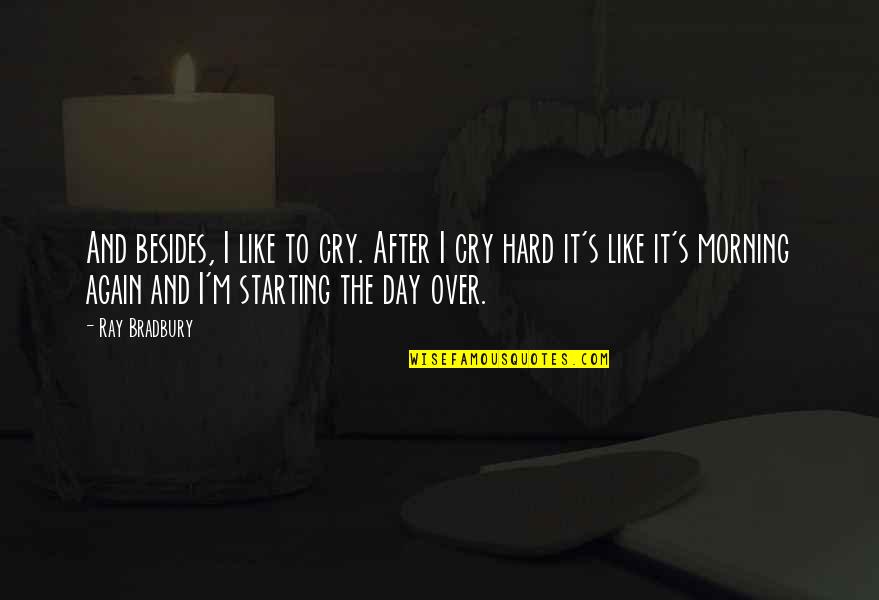 And besides, I like to cry. After I cry hard it's like it's morning again and I'm starting the day over. —
Ray Bradbury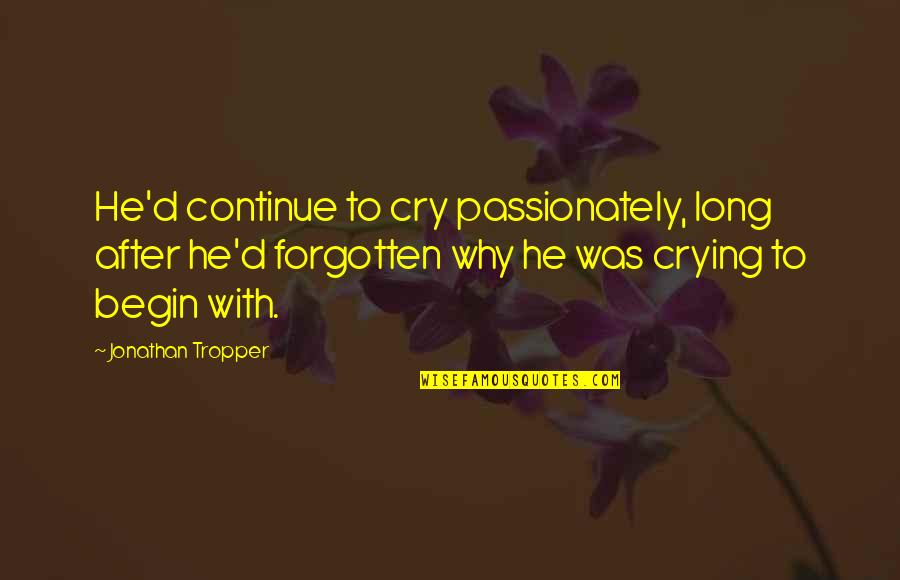 He'd continue to cry passionately, long after he'd forgotten why he was crying to begin with. —
Jonathan Tropper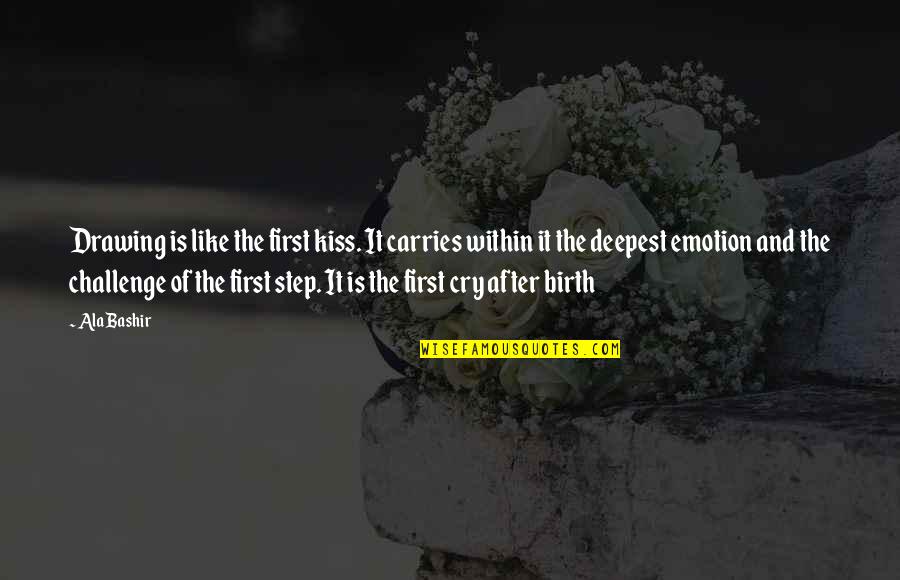 Drawing is like the first kiss. It carries within it the deepest emotion and the challenge of the first step. It is the first cry after birth —
Ala Bashir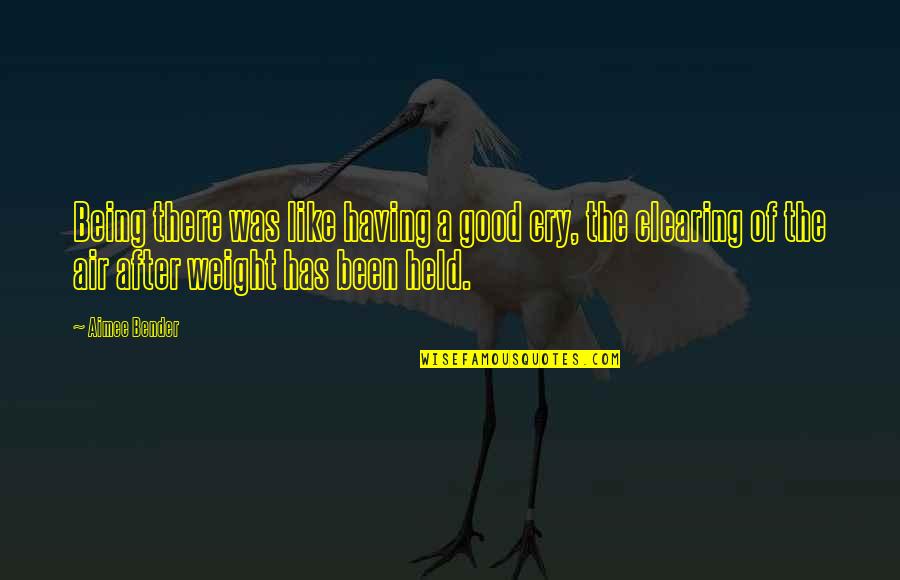 Being there was like having a good cry, the clearing of the air after weight has been held. —
Aimee Bender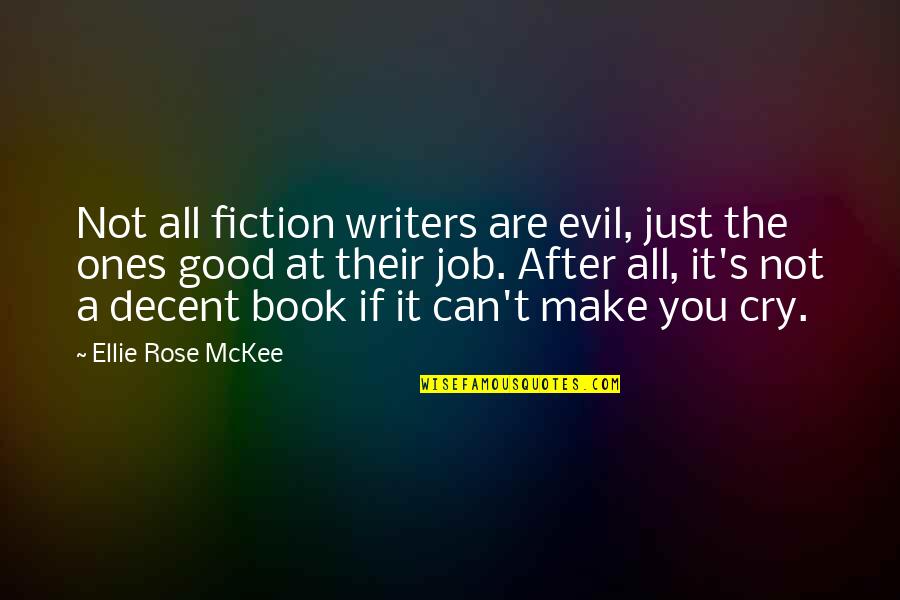 Not all fiction writers are evil, just the ones good at their job. After all, it's not a decent book if it can't make you cry. —
Ellie Rose McKee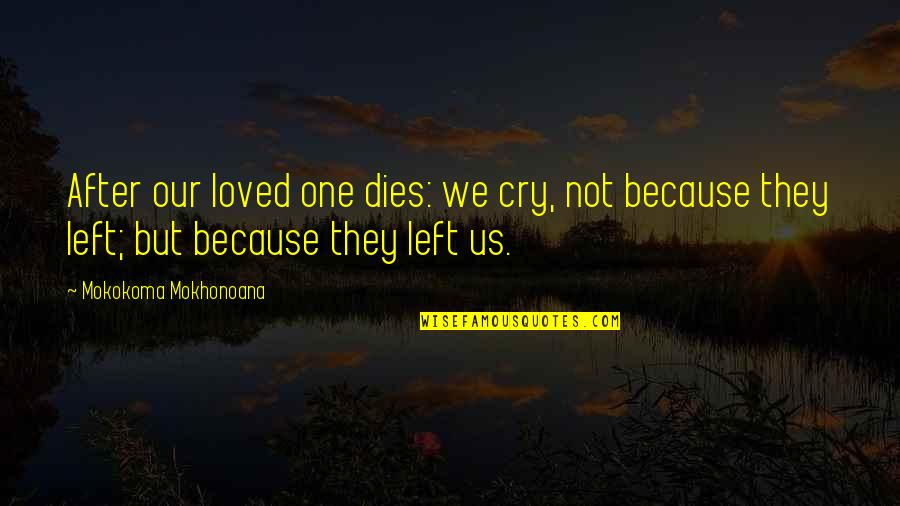 After our loved one dies: we cry, not because they left; but because they left us. —
Mokokoma Mokhonoana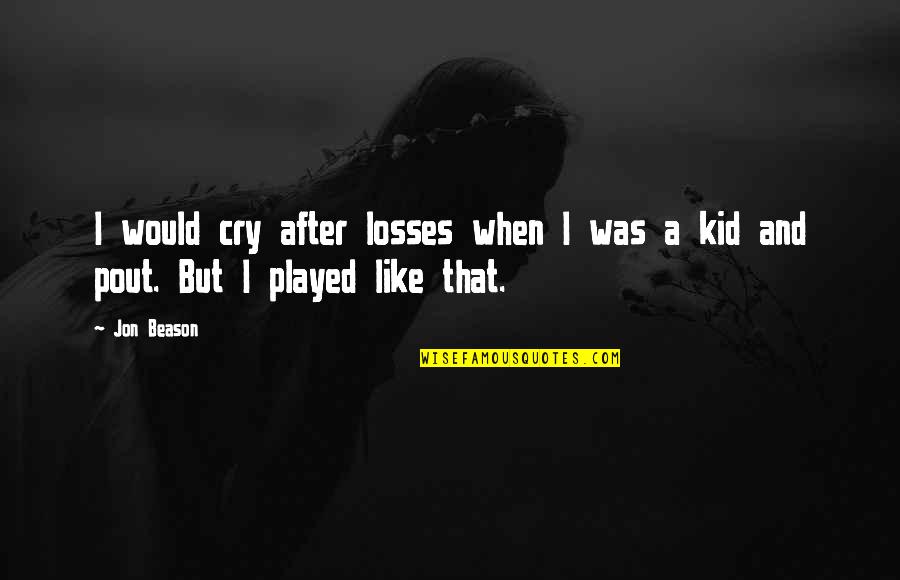 I would cry after losses when I was a kid and pout. But I played like that. —
Jon Beason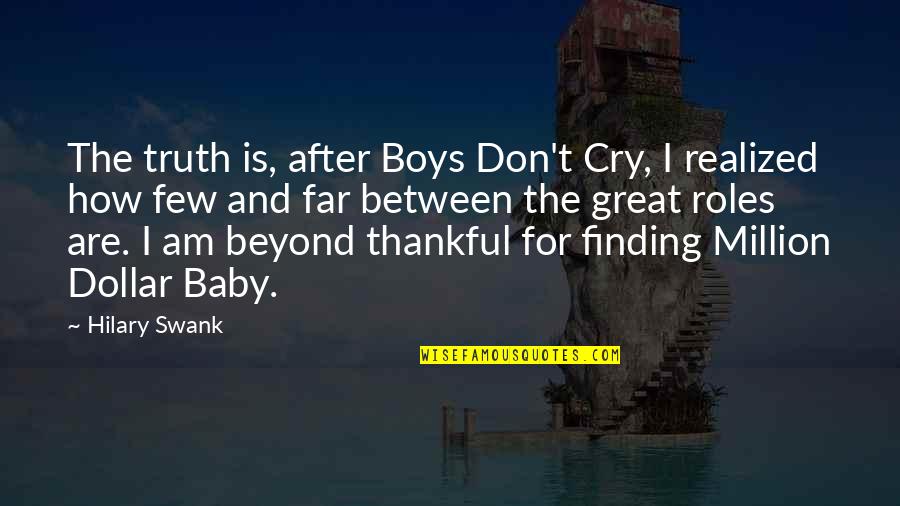 The truth is, after Boys Don't Cry, I realized how few and far between the great roles are. I am beyond thankful for finding Million Dollar Baby. —
Hilary Swank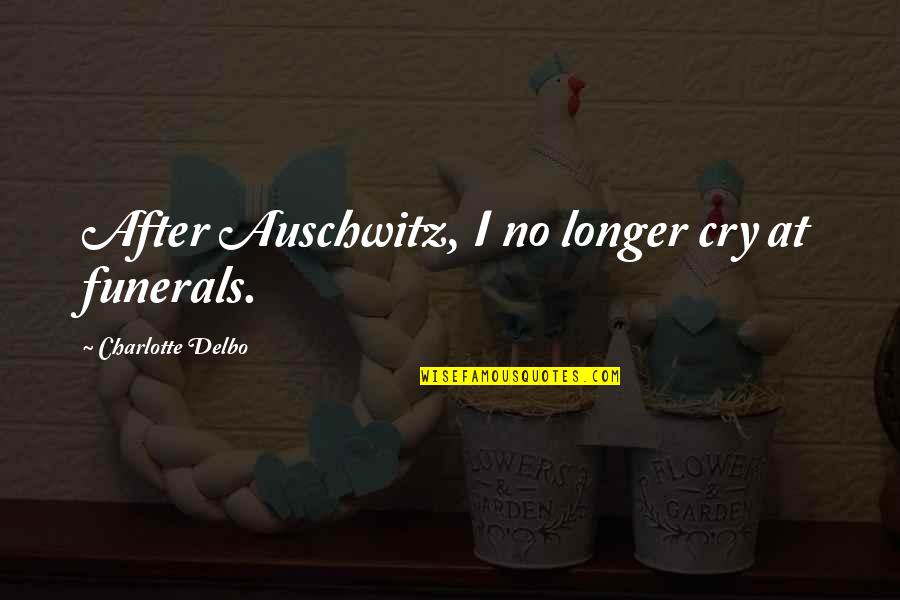 After Auschwitz, I no longer cry at funerals. —
Charlotte Delbo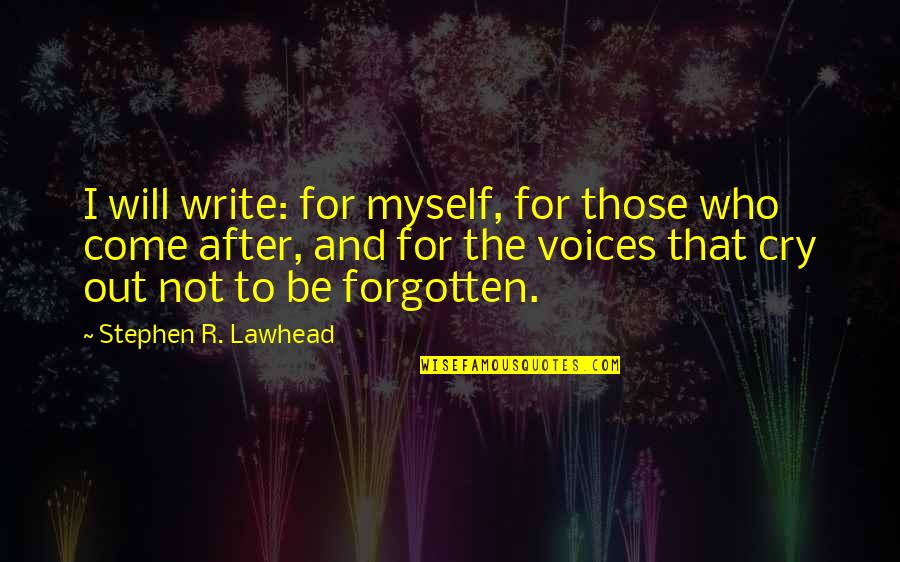 I will write: for myself, for those who come after, and for the voices that cry out not to be forgotten. —
Stephen R. Lawhead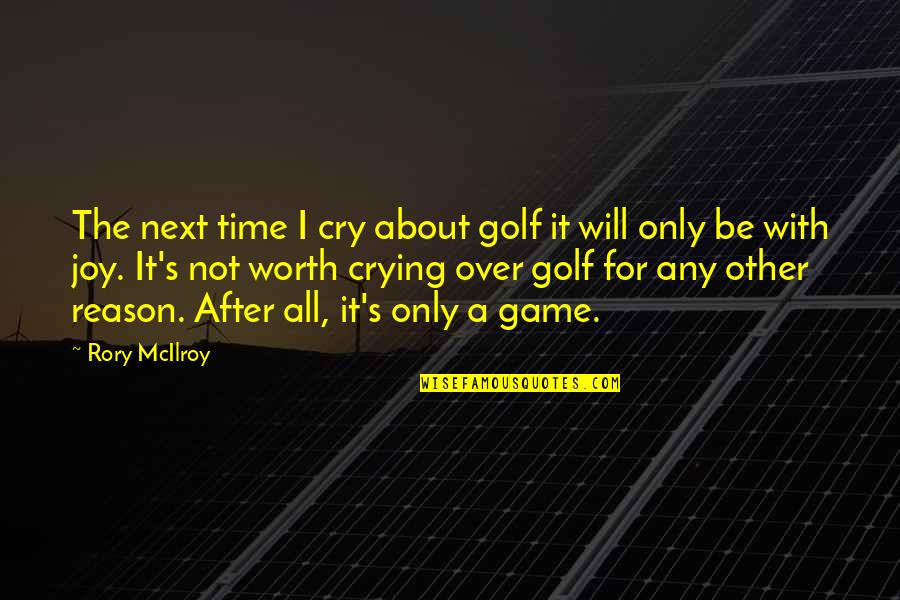 The next time I cry about golf it will only be with joy. It's not worth crying over golf for any other reason. After all, it's only a game. —
Rory McIlroy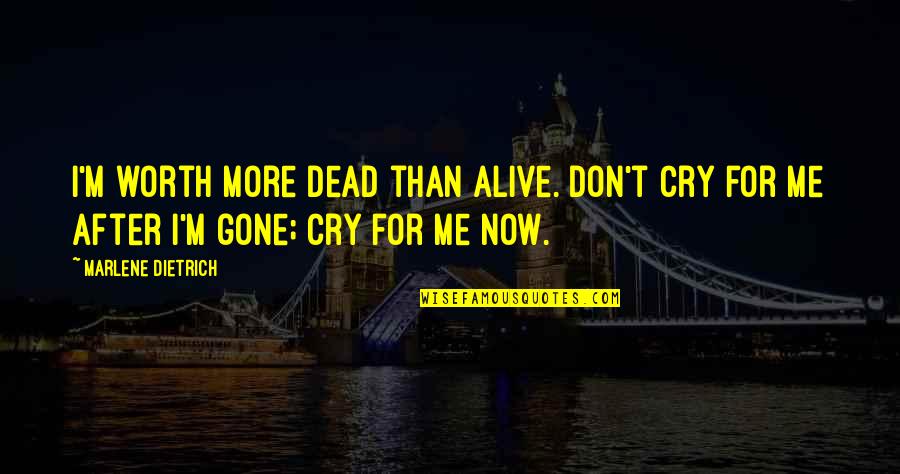 I'm worth more dead than alive. Don't cry for me after I'm gone; cry for me now. —
Marlene Dietrich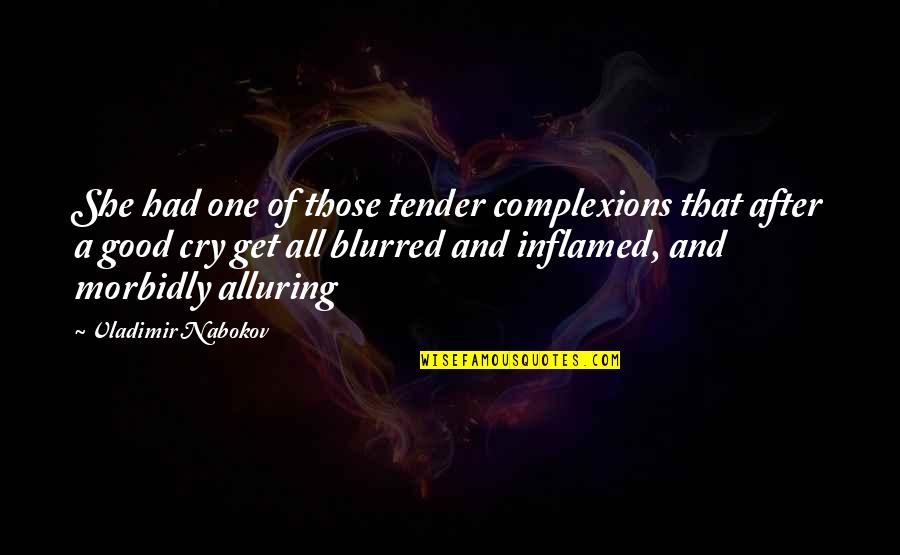 She had one of those tender complexions that after a good cry get all blurred and inflamed, and morbidly alluring —
Vladimir Nabokov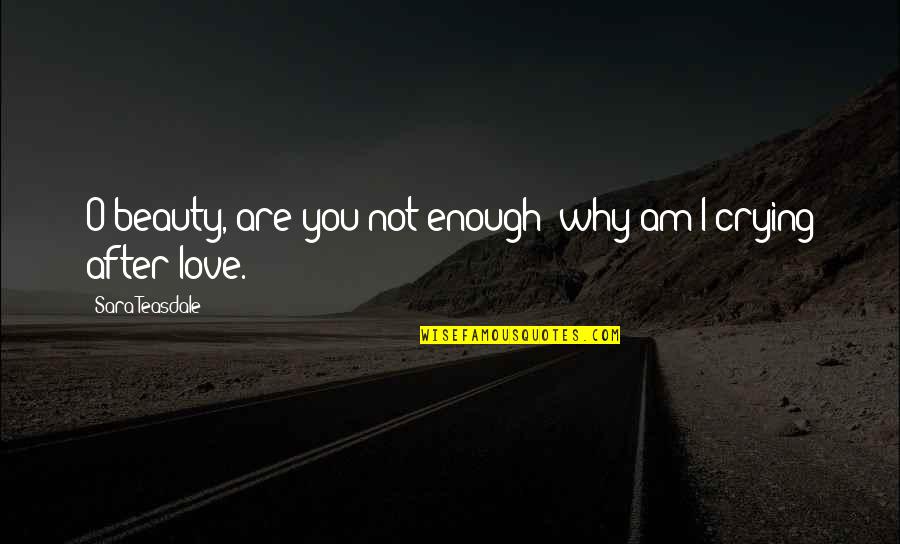 O beauty, are you not enough; why am I crying after love. —
Sara Teasdale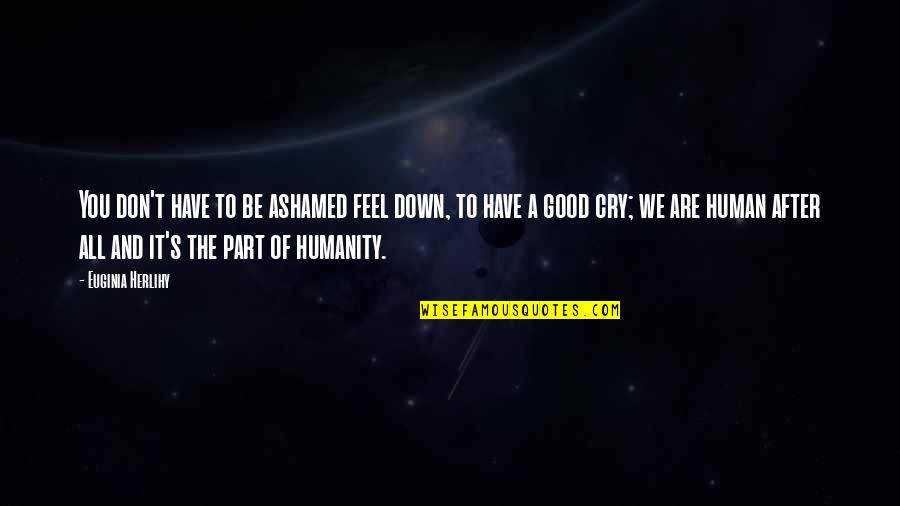 You don't have to be ashamed feel down, to have a good cry; we are human after all and it's the part of humanity. —
Euginia Herlihy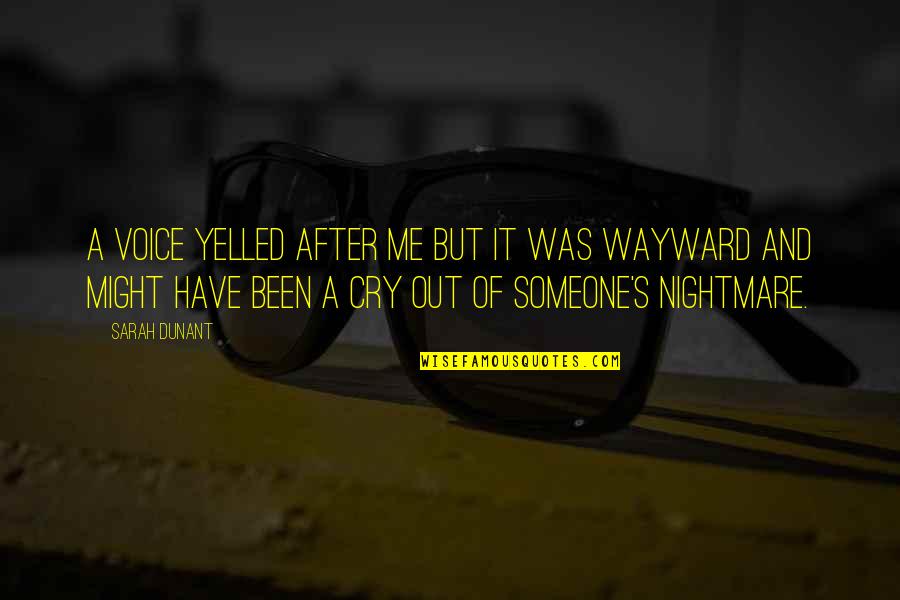 A voice yelled after me but it was wayward and might have been a cry out of someone's nightmare. —
Sarah Dunant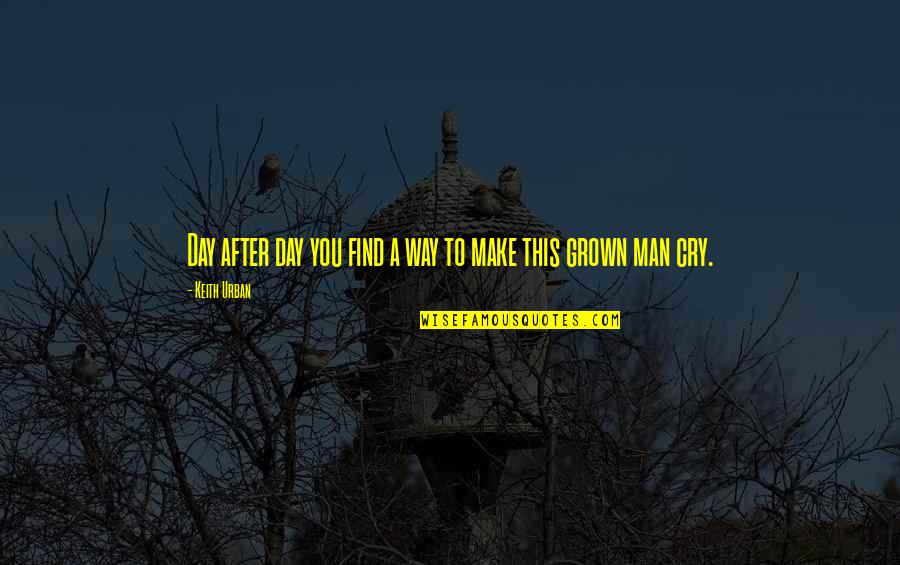 Day after day you find a way to make this grown man cry. —
Keith Urban
I don't want to hang on and Cry over something so little, Like a springtime illusion that'll disappear after I wake up —
Lee Hyori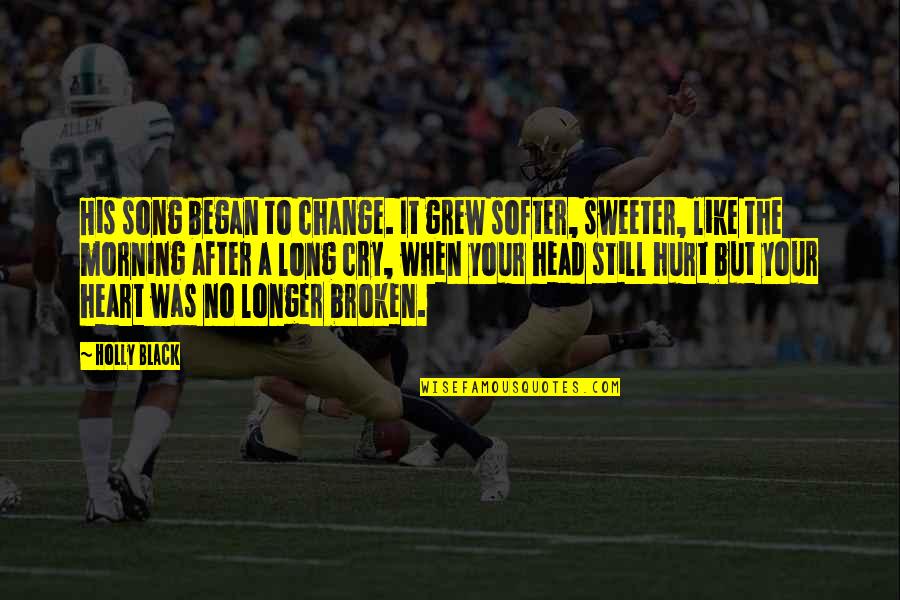 His song began to change. It grew softer, sweeter, like the morning after a long cry, when your head still hurt but your heart was no longer broken. —
Holly Black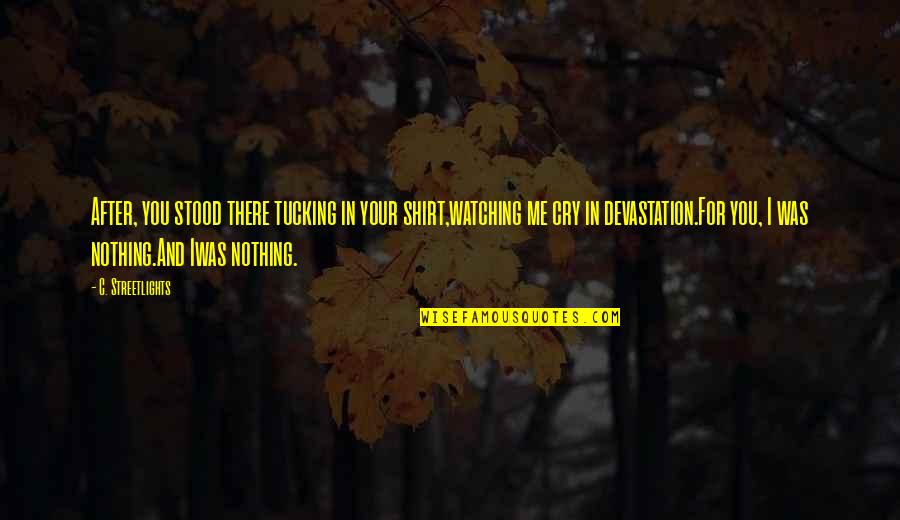 After,
you stood there tucking in your shirt,
watching me cry in devastation.
For you, I was nothing.
And I
was nothing. —
C. Streetlights
After or before any happiness, someone must cry. —
Michael Bassey Johnson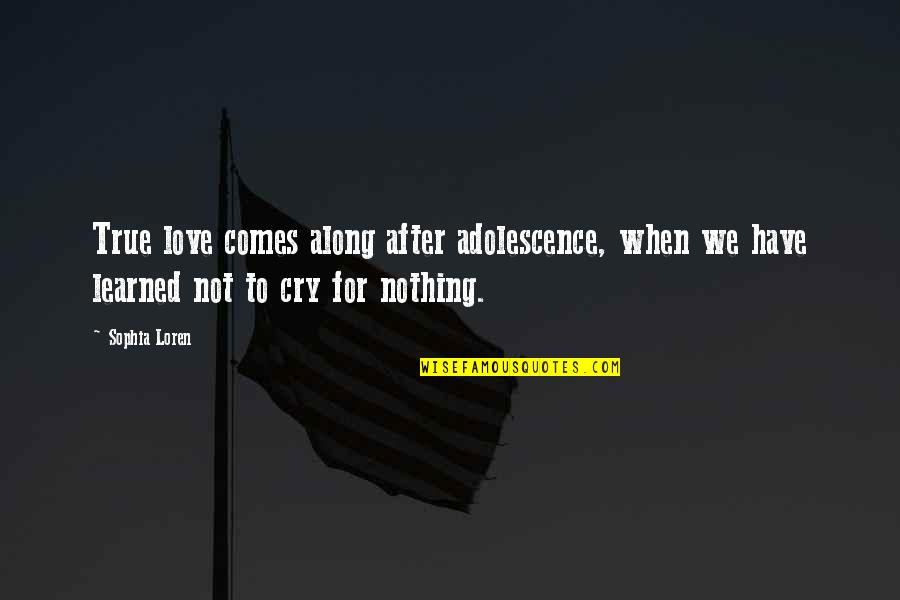 True love comes along after adolescence, when we have learned not to cry for nothing. —
Sophia Loren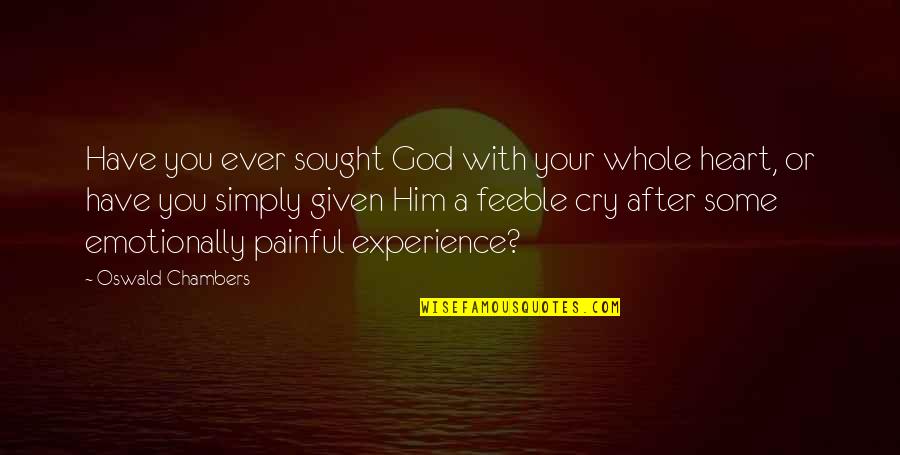 Have you ever sought God with your whole heart, or have you simply given Him a feeble cry after some emotionally painful experience? —
Oswald Chambers