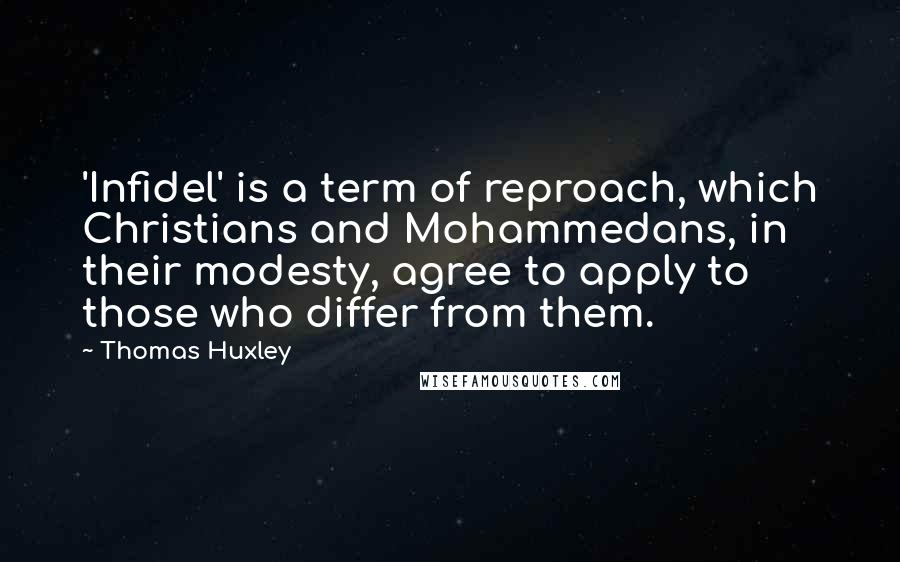 'Infidel' is a term of reproach, which Christians and Mohammedans, in their modesty, agree to apply to those who differ from them.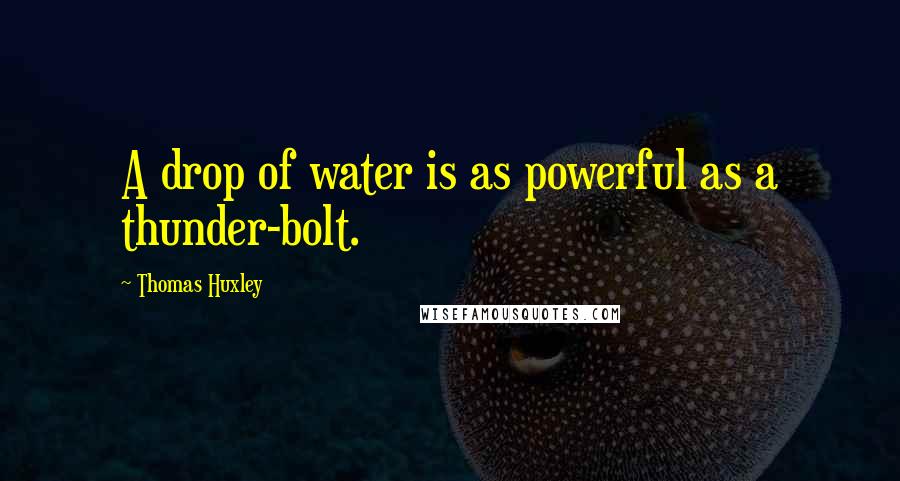 A drop of water is as powerful as a thunder-bolt.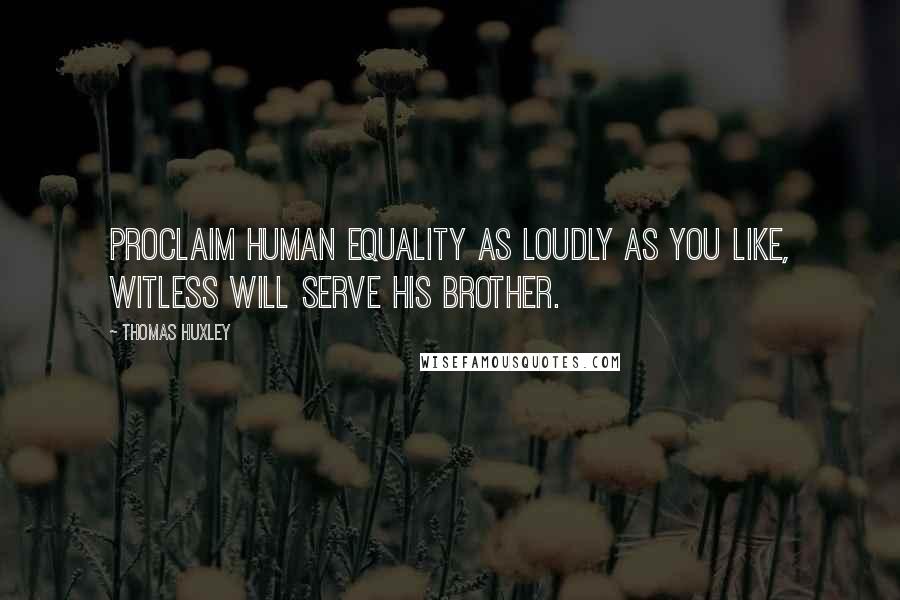 Proclaim human equality as loudly as you like, Witless will serve his brother.
Matter and force are the two names of the one artist who fashions the living as well as the lifeless.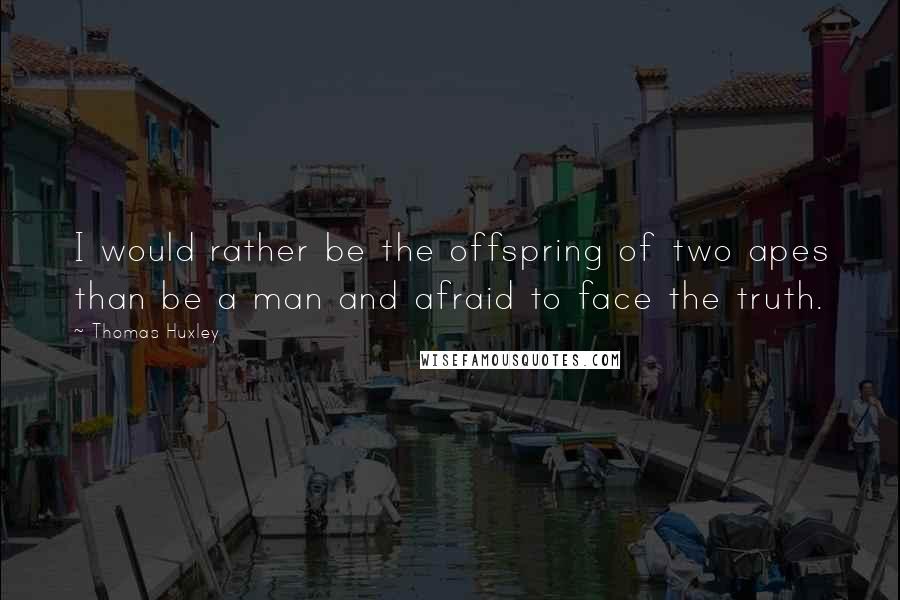 I would rather be the offspring of two apes than be a man and afraid to face the truth.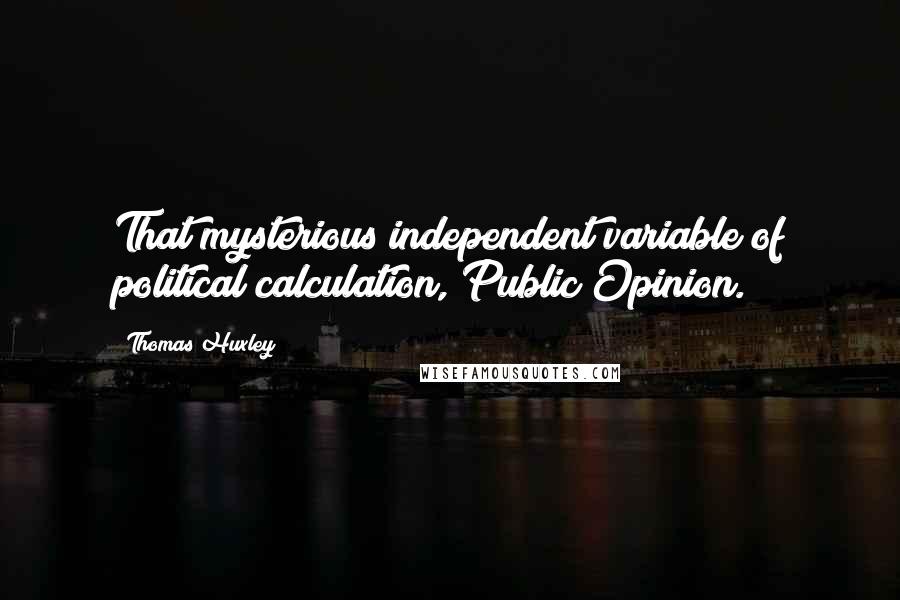 That mysterious independent variable of political calculation, Public Opinion.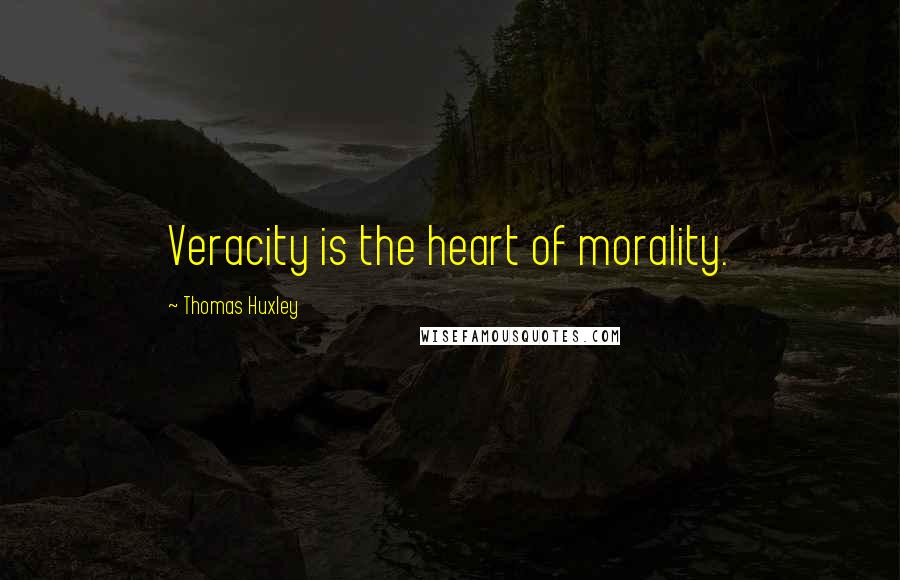 Veracity is the heart of morality.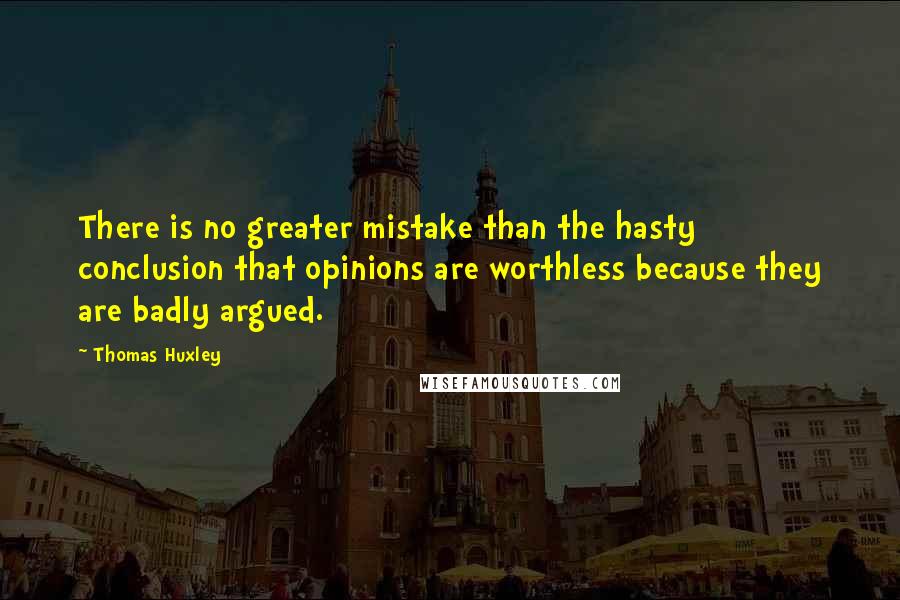 There is no greater mistake than the hasty conclusion that opinions are worthless because they are badly argued.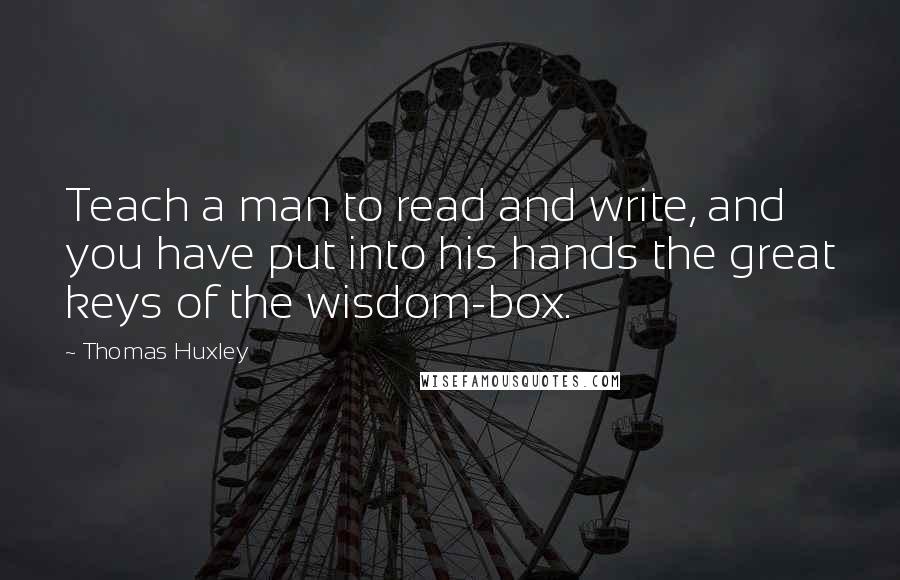 Teach a man to read and write, and you have put into his hands the great keys of the wisdom-box.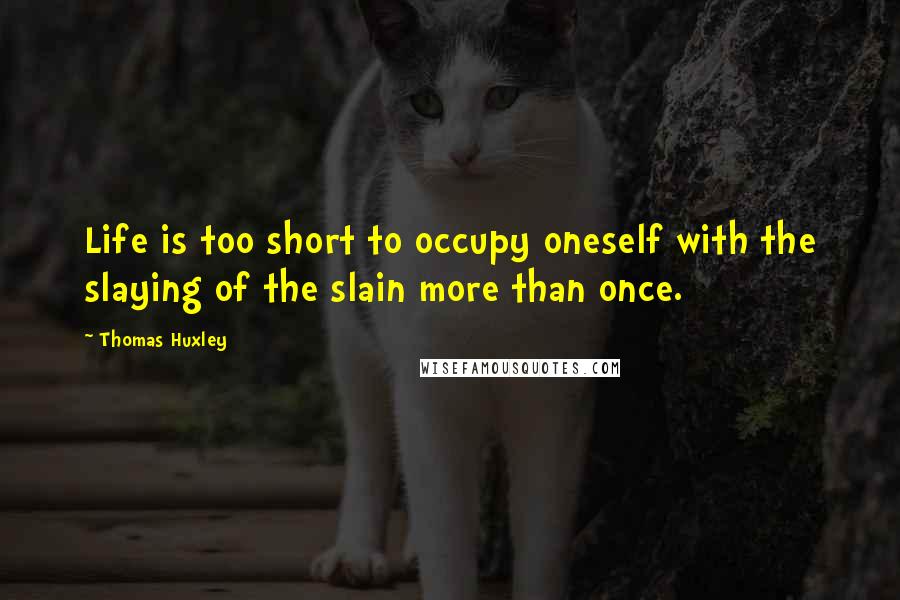 Life is too short to occupy oneself with the slaying of the slain more than once.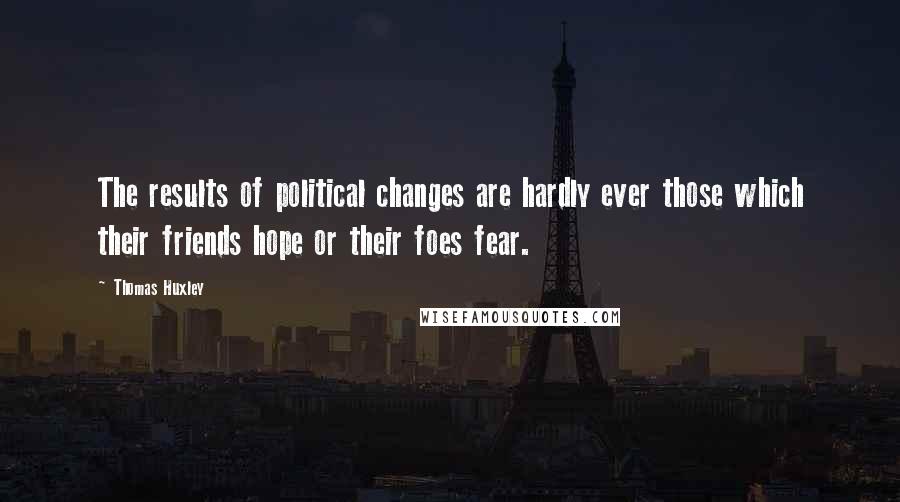 The results of political changes are hardly ever those which their friends hope or their foes fear.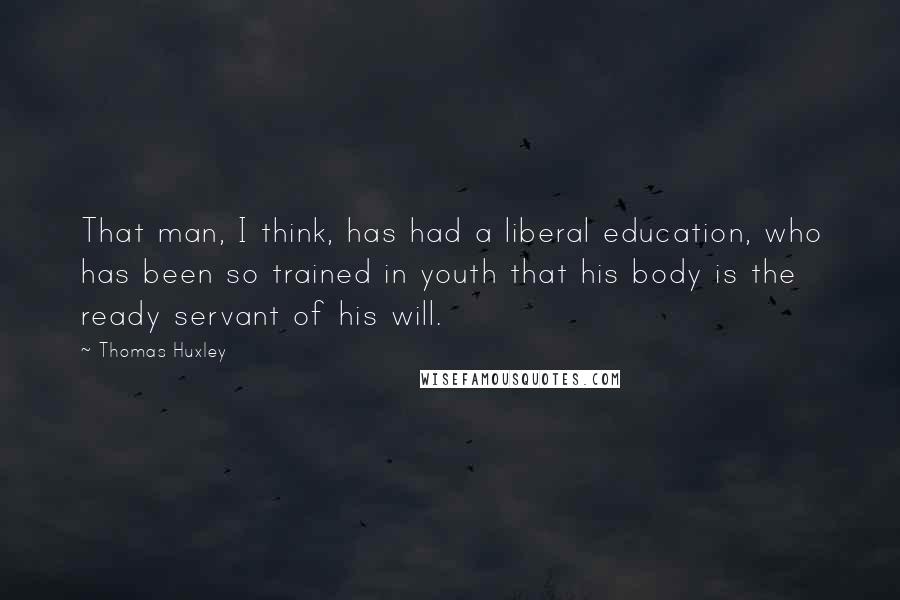 That man, I think, has had a liberal education, who has been so trained in youth that his body is the ready servant of his will.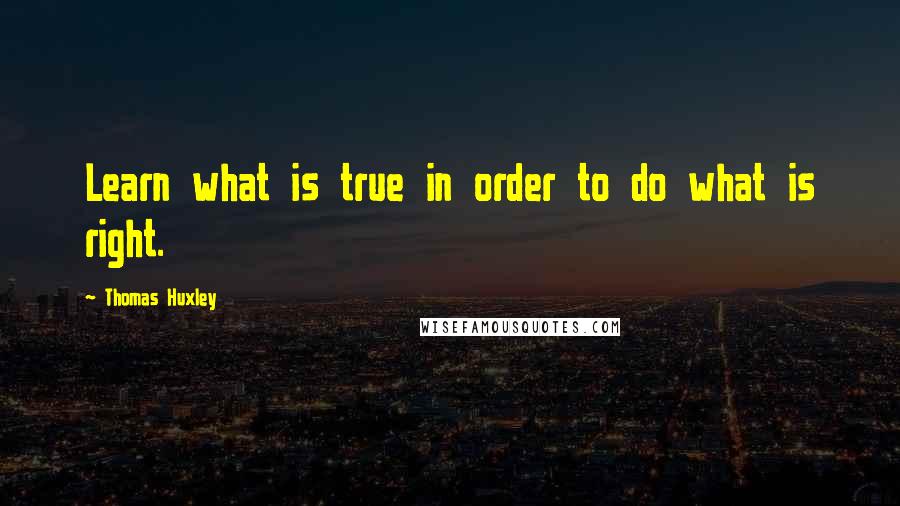 Learn what is true in order to do what is right.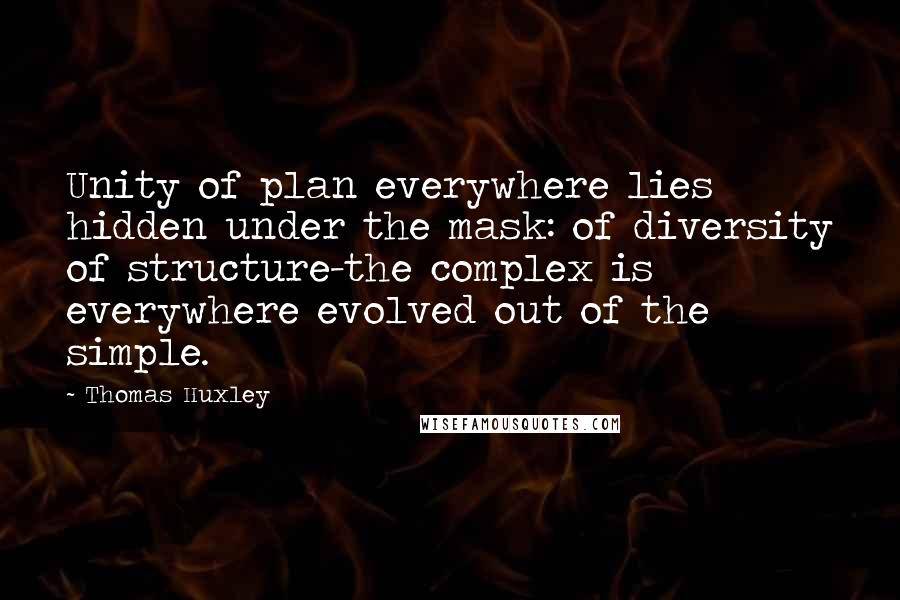 Unity of plan everywhere lies hidden under the mask: of diversity of structure-the complex is everywhere evolved out of the simple.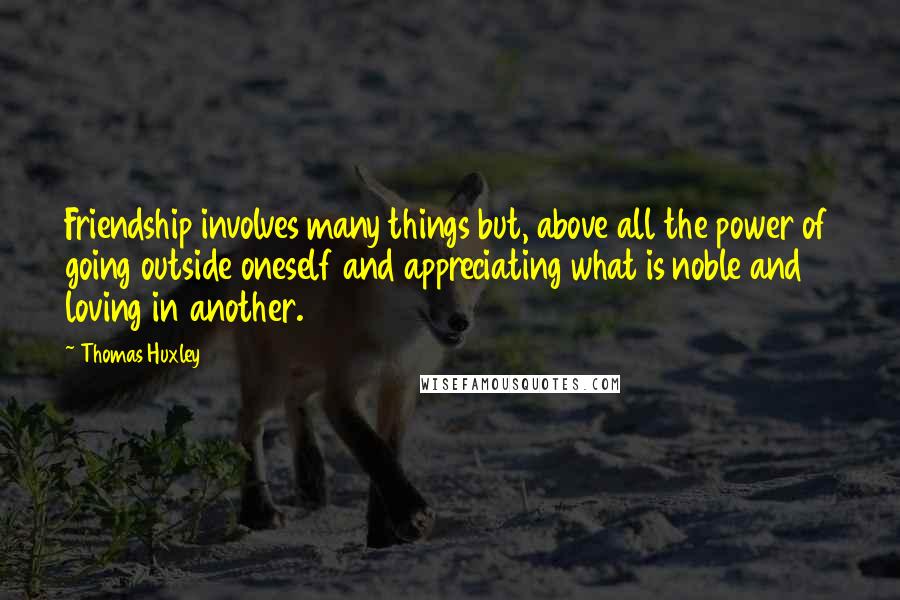 Friendship involves many things but, above all the power of going outside oneself and appreciating what is noble and loving in another.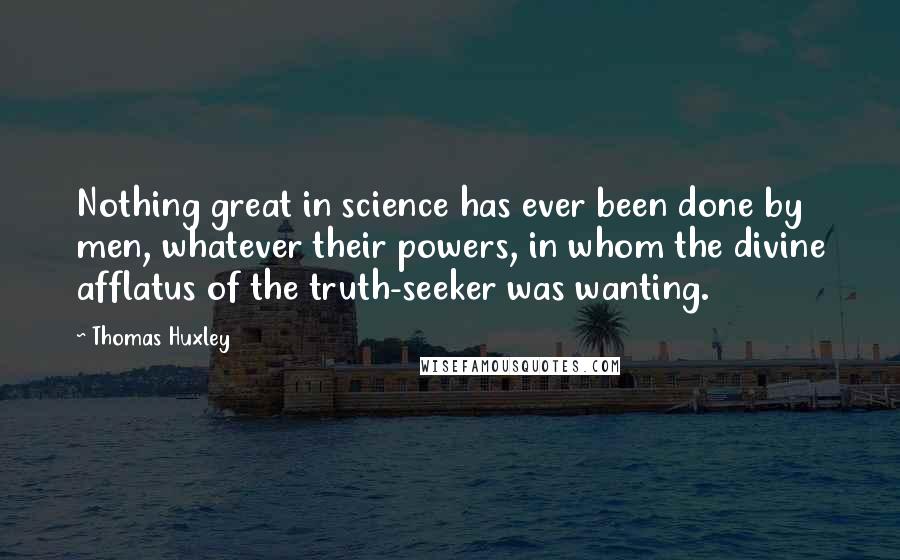 Nothing great in science has ever been done by men, whatever their powers, in whom the divine afflatus of the truth-seeker was wanting.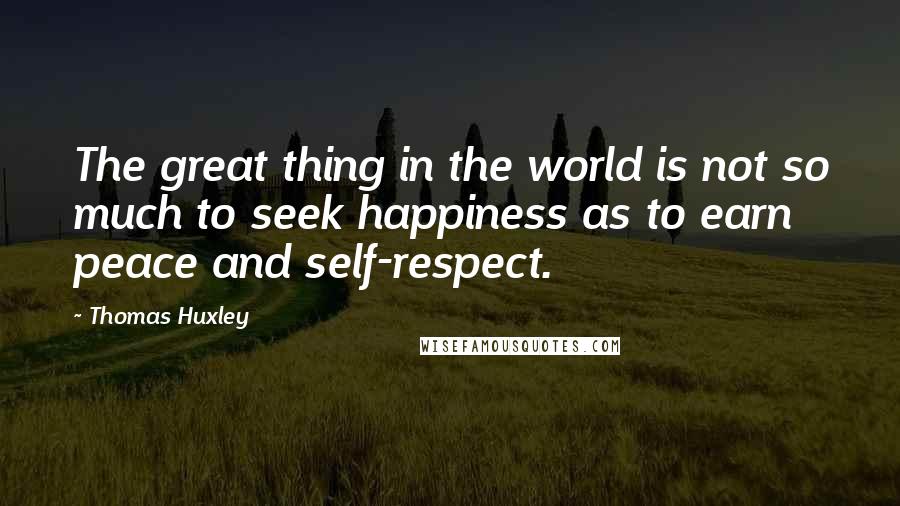 The great thing in the world is not so much to seek happiness as to earn peace and self-respect.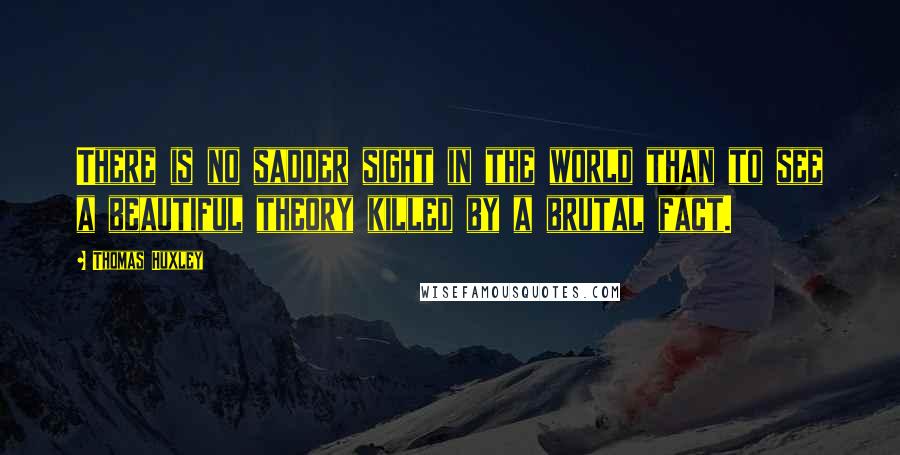 There is no sadder sight in the world than to see a beautiful theory killed by a brutal fact.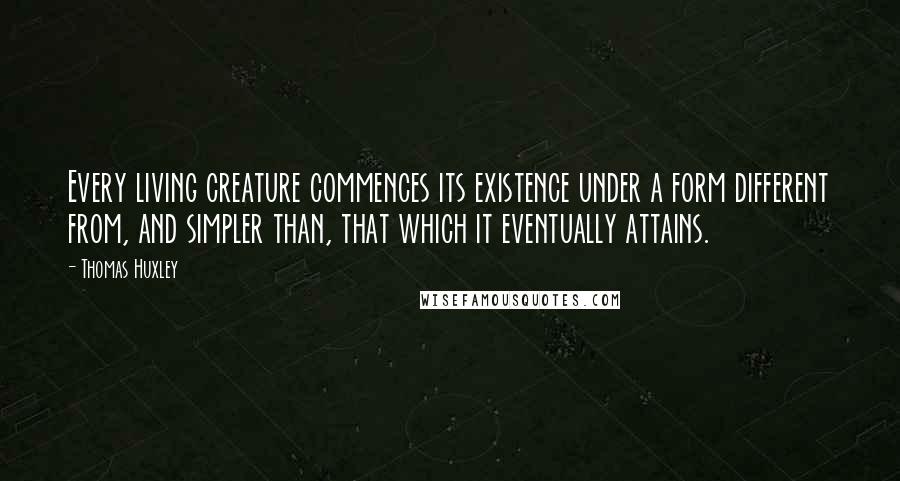 Every living creature commences its existence under a form different from, and simpler than, that which it eventually attains.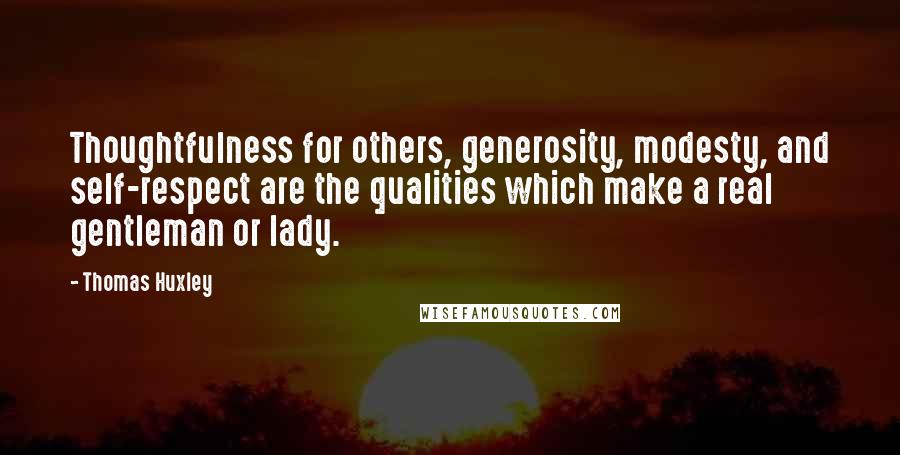 Thoughtfulness for others, generosity, modesty, and self-respect are the qualities which make a real gentleman or lady.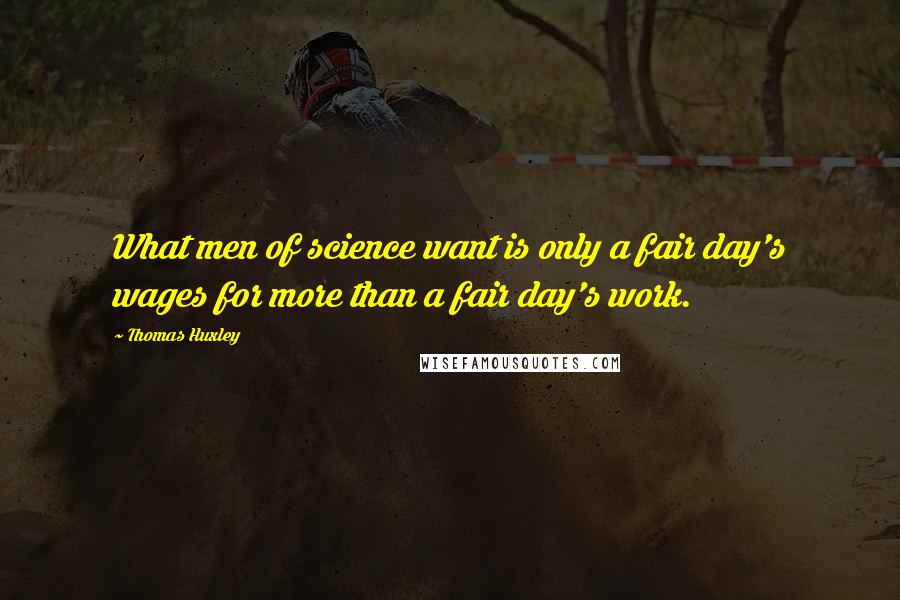 What men of science want is only a fair day's wages for more than a fair day's work.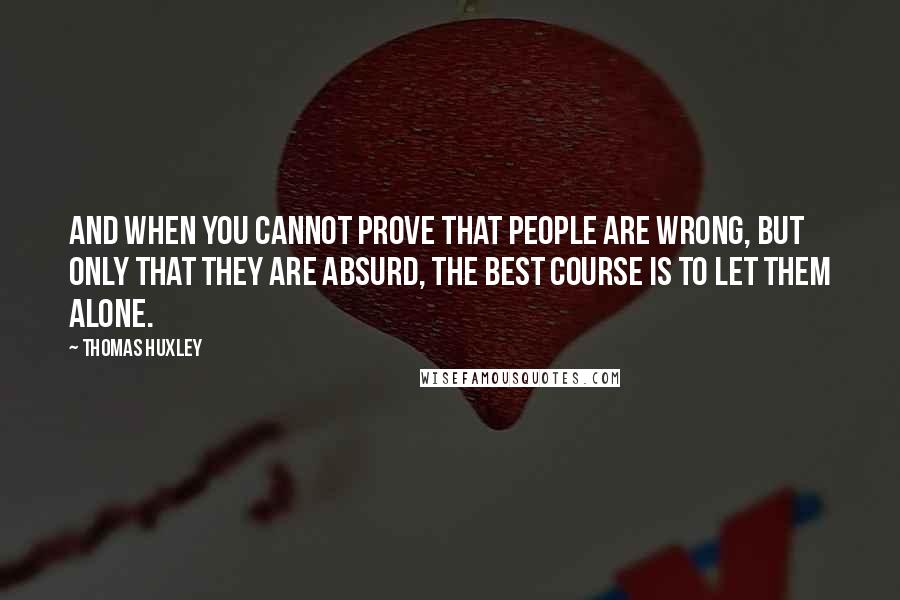 And when you cannot prove that people are wrong, but only that they are absurd, the best course is to let them alone.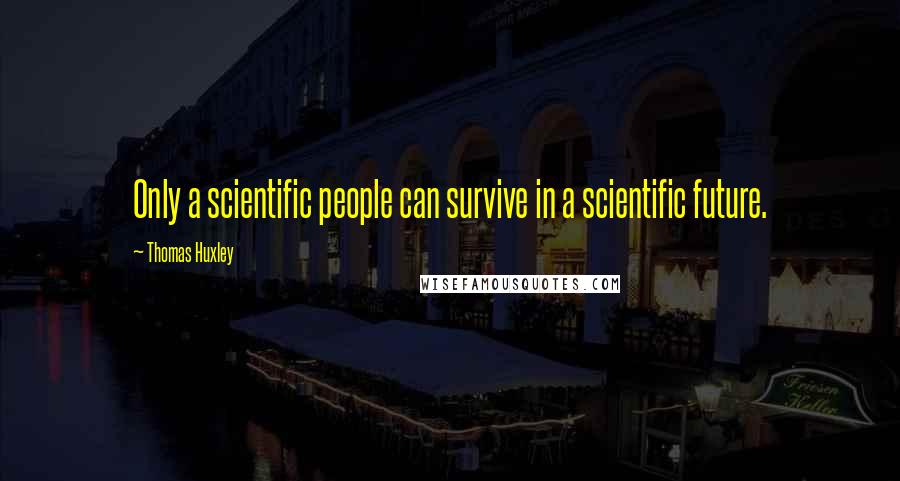 Only a scientific people can survive in a scientific future.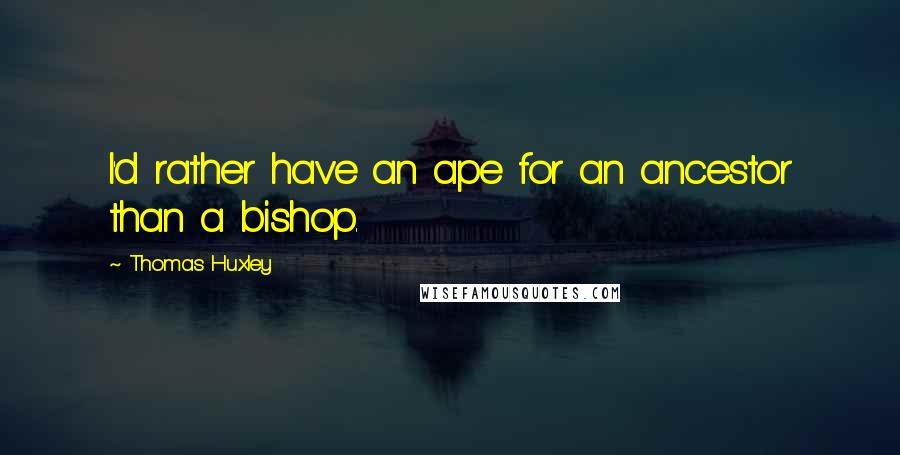 I'd rather have an ape for an ancestor than a bishop.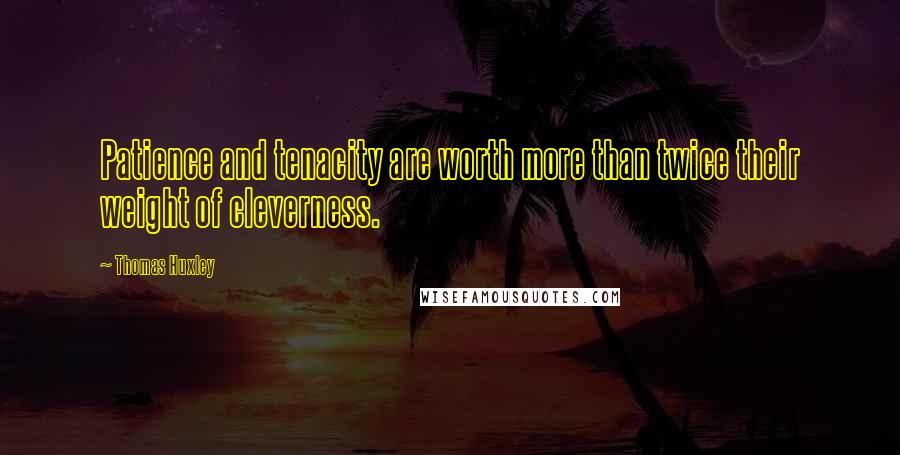 Patience and tenacity are worth more than twice their weight of cleverness.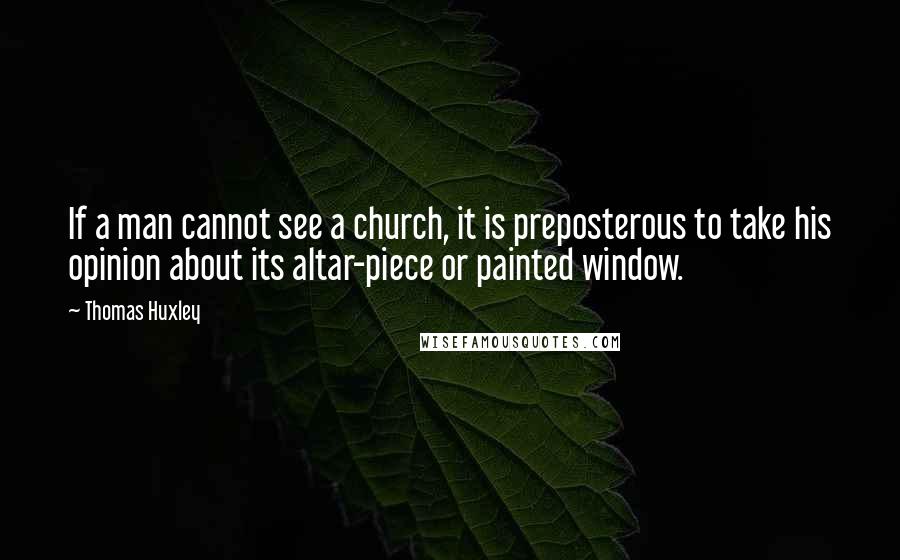 If a man cannot see a church, it is preposterous to take his opinion about its altar-piece or painted window.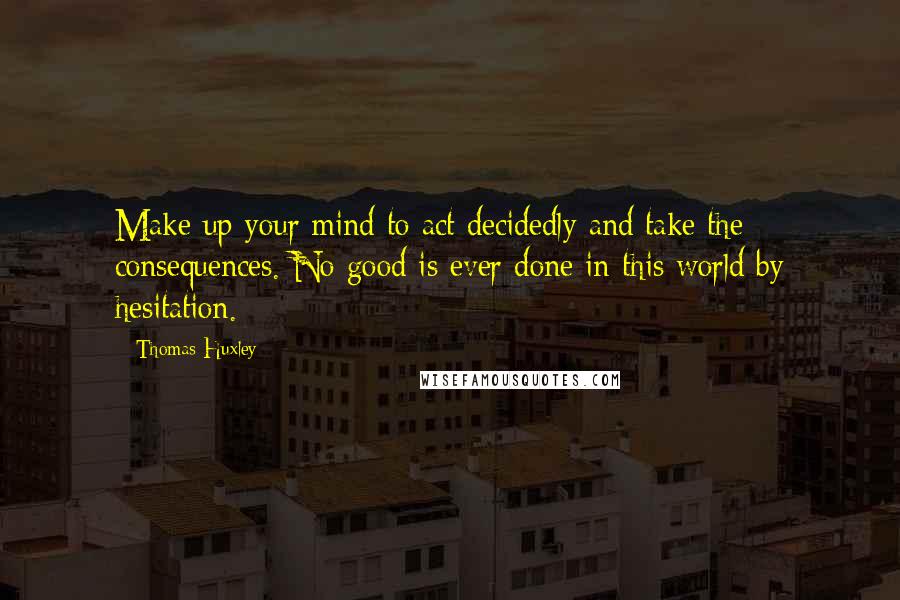 Make up your mind to act decidedly and take the consequences. No good is ever done in this world by hesitation.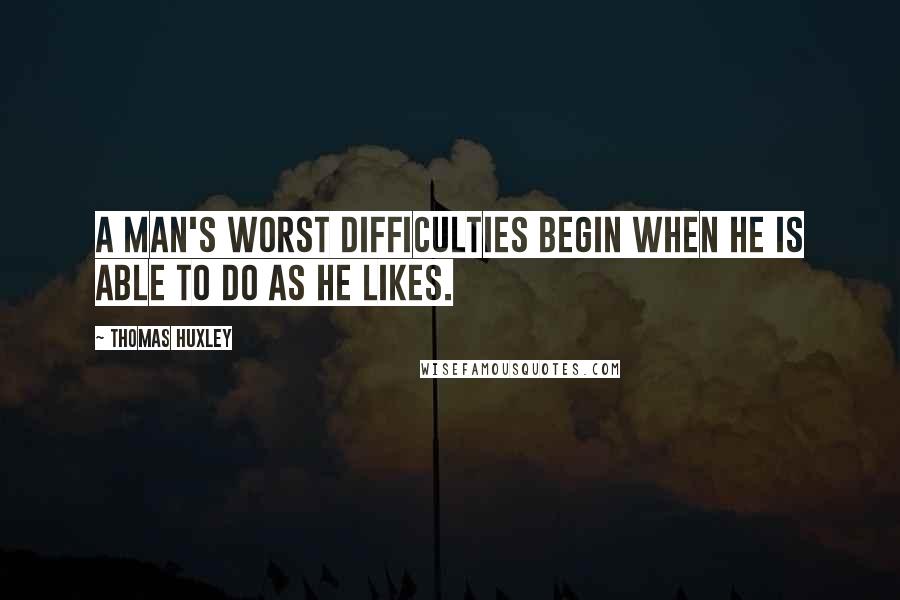 A man's worst difficulties begin when he is able to do as he likes.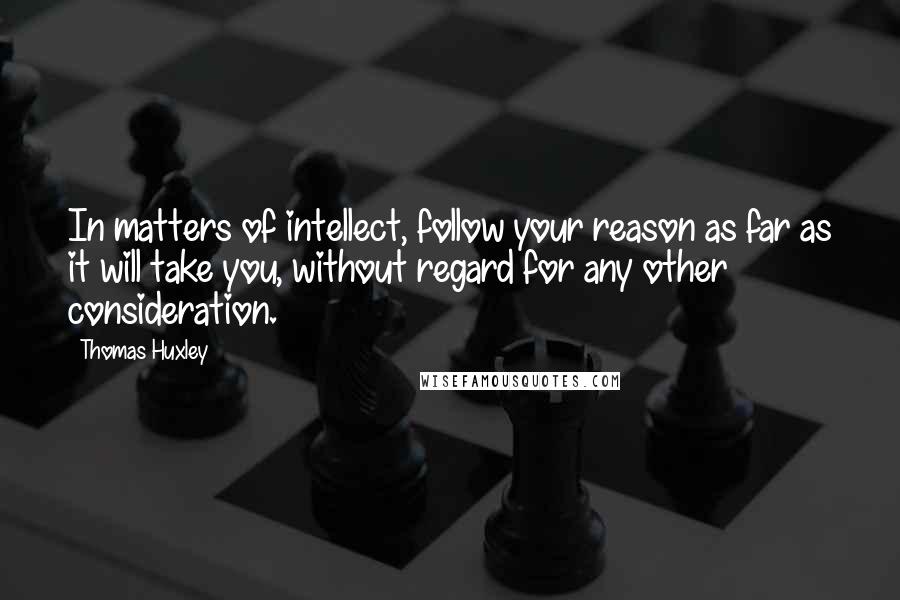 In matters of intellect, follow your reason as far as it will take you, without regard for any other consideration.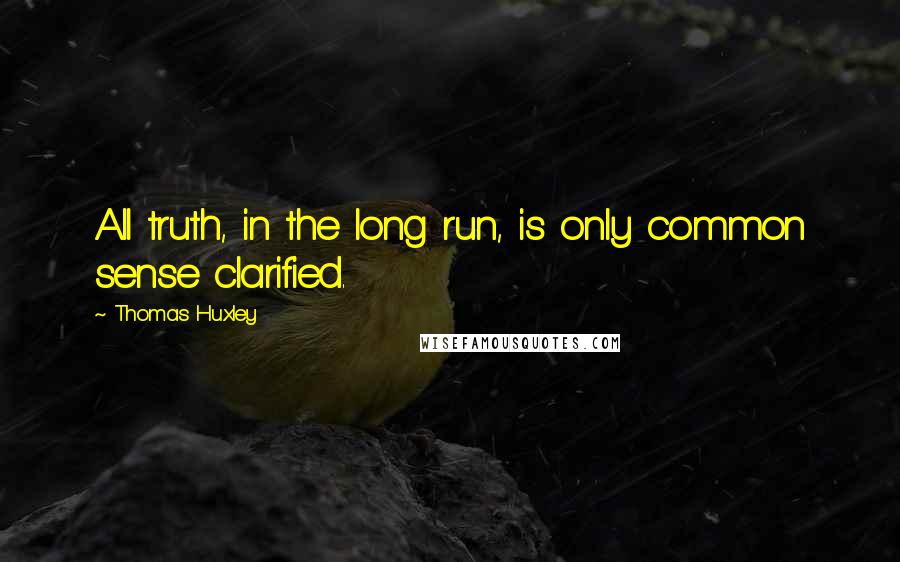 All truth, in the long run, is only common sense clarified.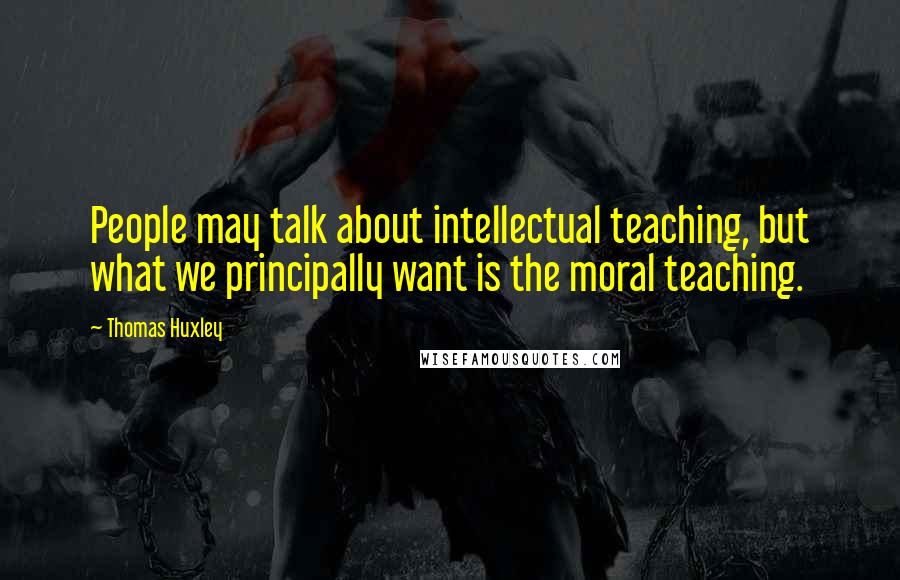 People may talk about intellectual teaching, but what we principally want is the moral teaching.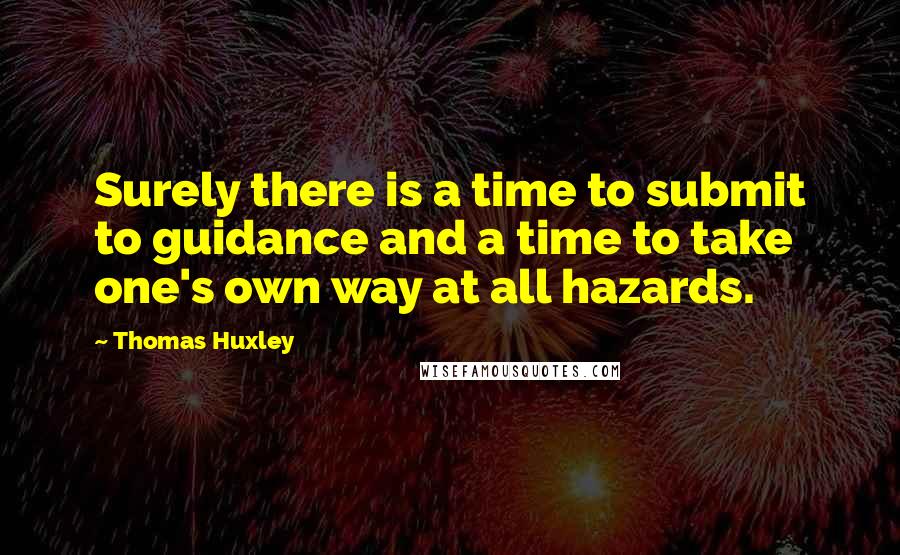 Surely there is a time to submit to guidance and a time to take one's own way at all hazards.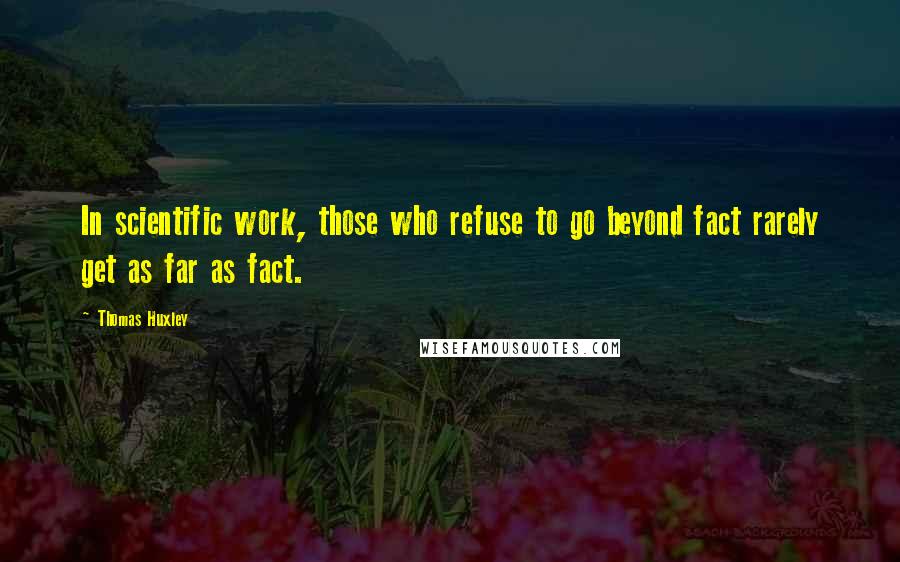 In scientific work, those who refuse to go beyond fact rarely get as far as fact.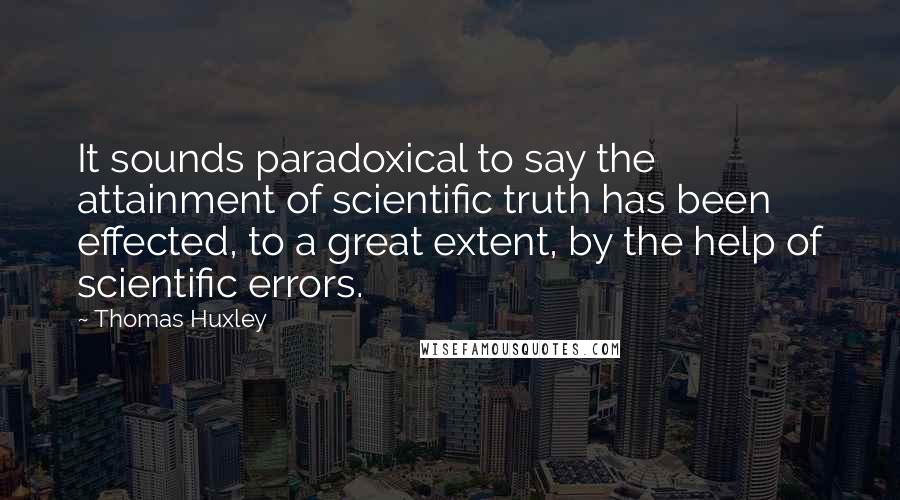 It sounds paradoxical to say the attainment of scientific truth has been effected, to a great extent, by the help of scientific errors.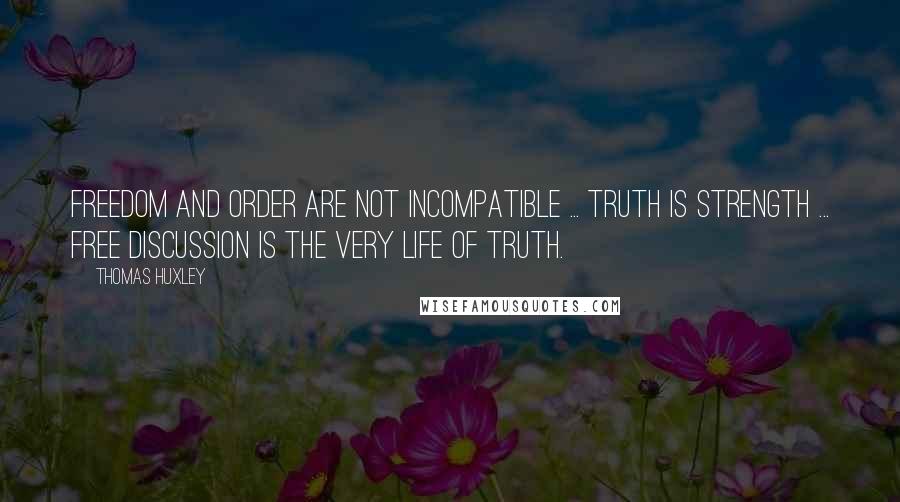 Freedom and order are not incompatible ... truth is strength ... free discussion is the very life of truth.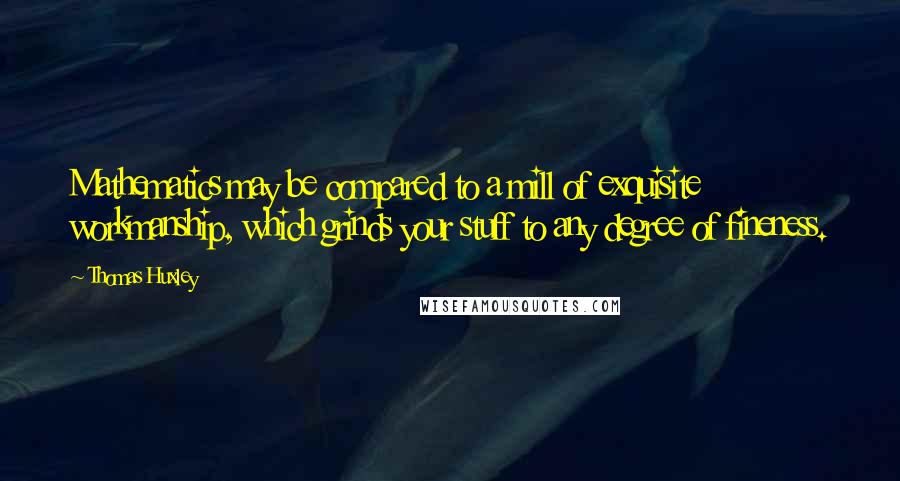 Mathematics may be compared to a mill of exquisite workmanship, which grinds your stuff to any degree of fineness.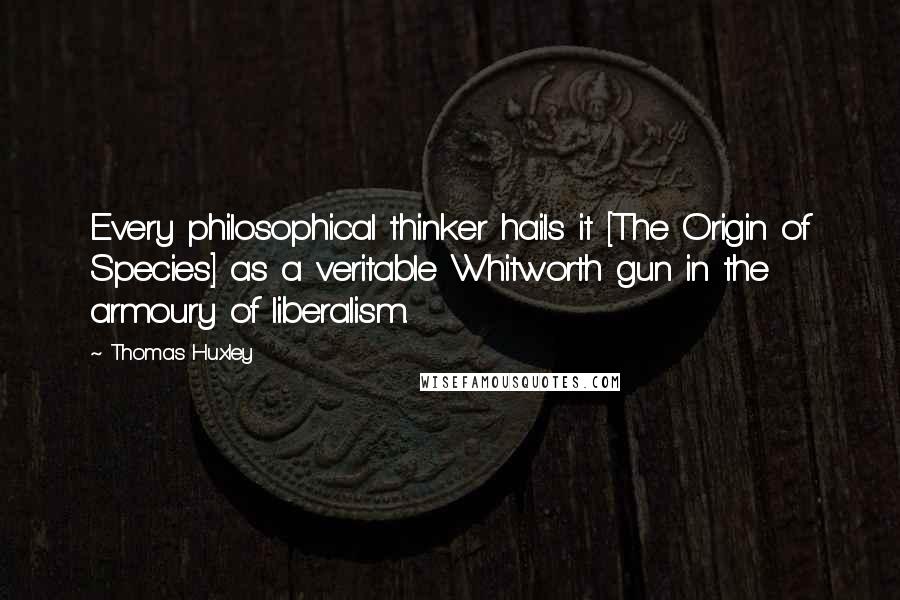 Every philosophical thinker hails it [The Origin of Species] as a veritable Whitworth gun in the armoury of liberalism.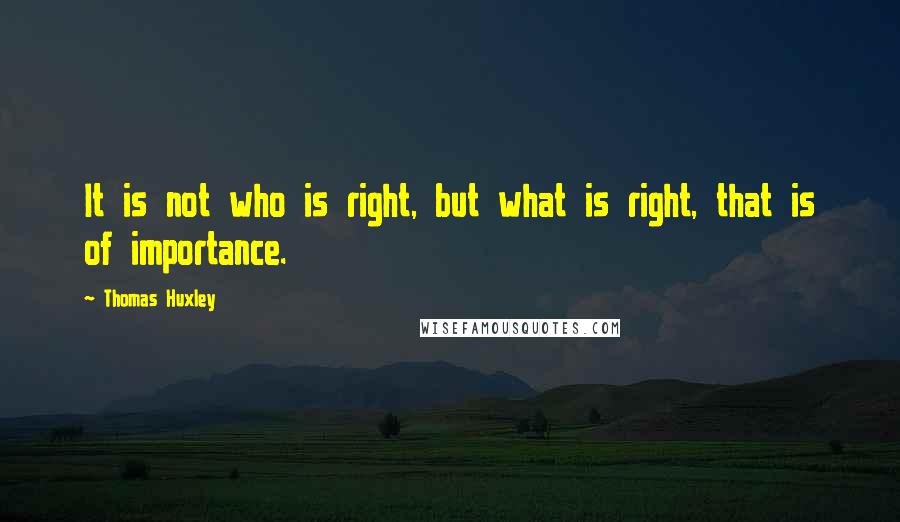 It is not who is right, but what is right, that is of importance.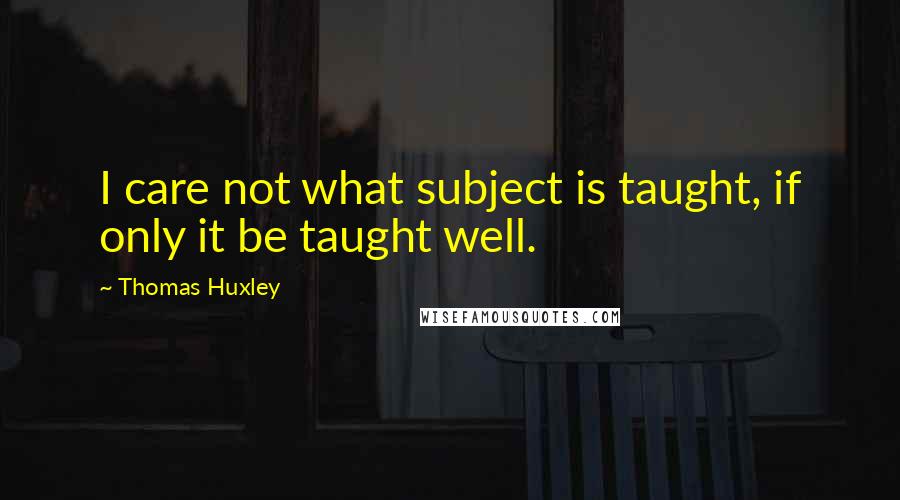 I care not what subject is taught, if only it be taught well.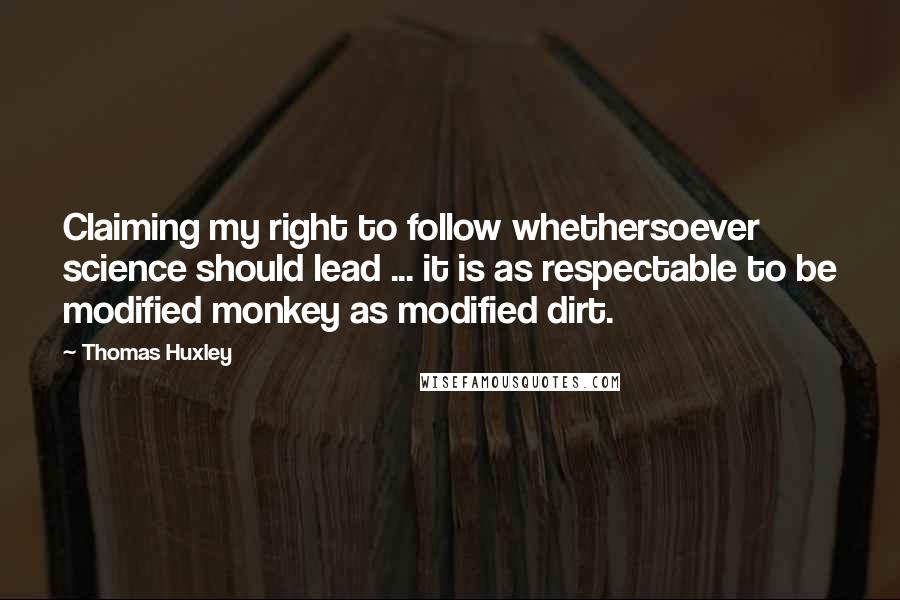 Claiming my right to follow whethersoever science should lead ... it is as respectable to be modified monkey as modified dirt.
Science reckons many prophets, but there is not even a promise of a Messiah.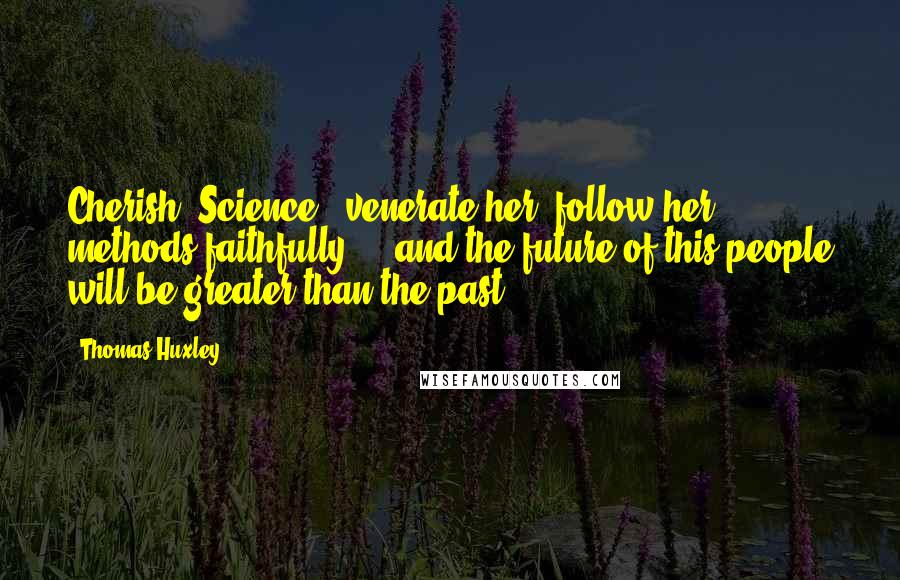 Cherish [Science], venerate her, follow her methods faithfully ... and the future of this people will be greater than the past.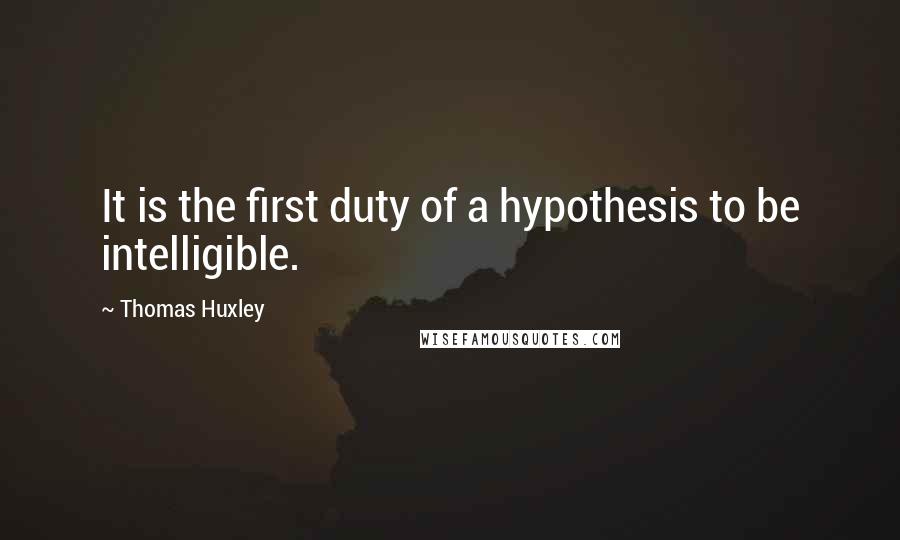 It is the first duty of a hypothesis to be intelligible.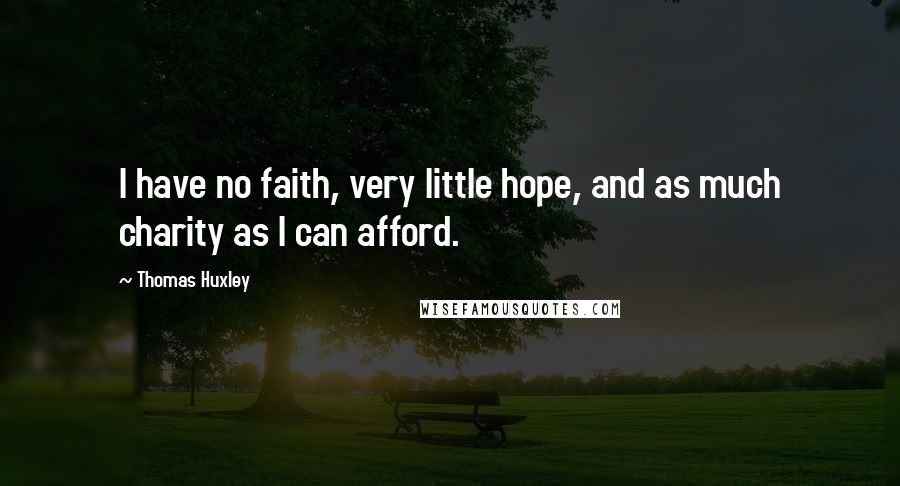 I have no faith, very little hope, and as much charity as I can afford.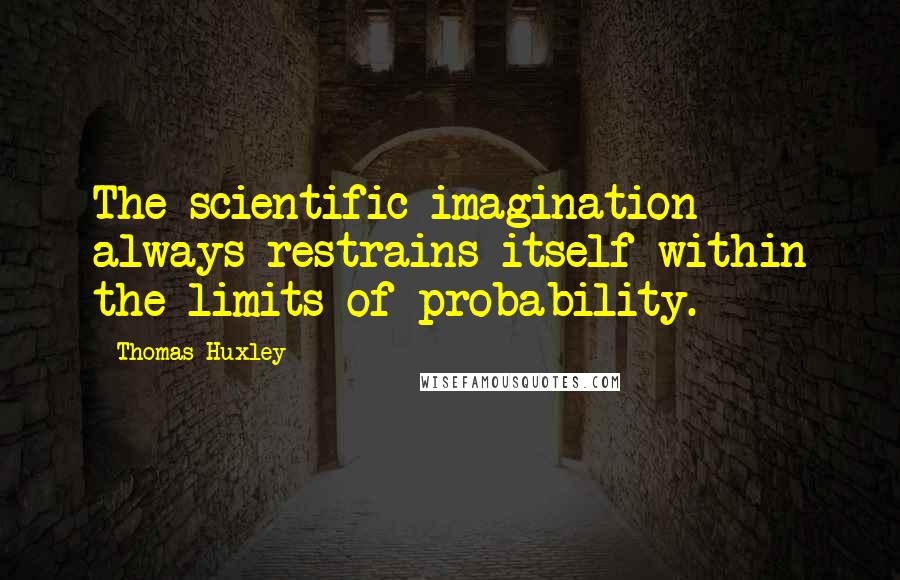 The scientific imagination always restrains itself within the limits of probability.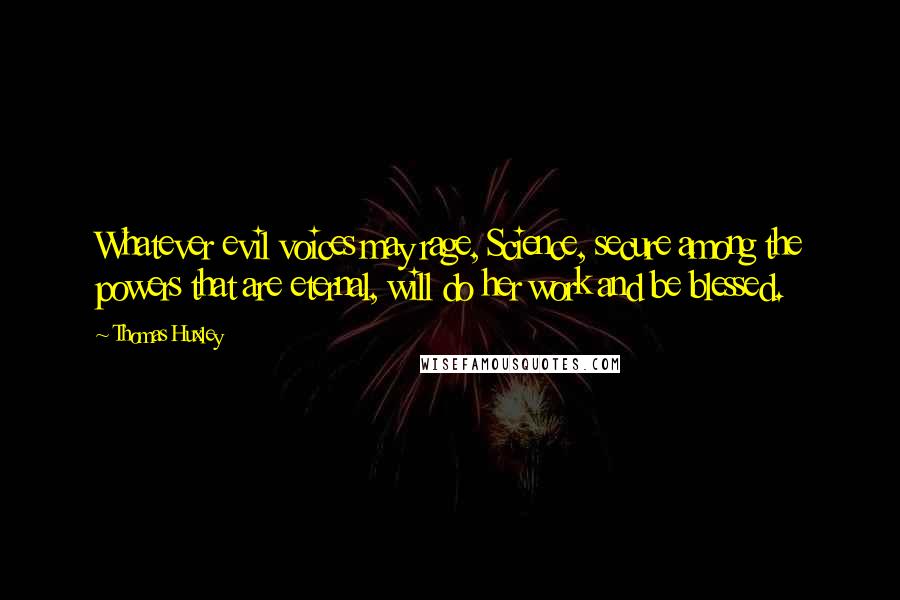 Whatever evil voices may rage, Science, secure among the powers that are eternal, will do her work and be blessed.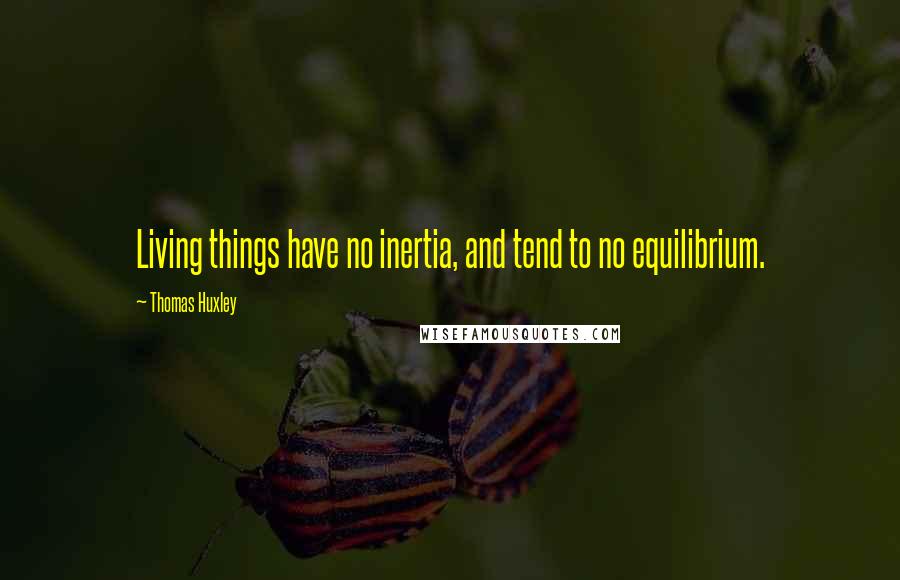 Living things have no inertia, and tend to no equilibrium.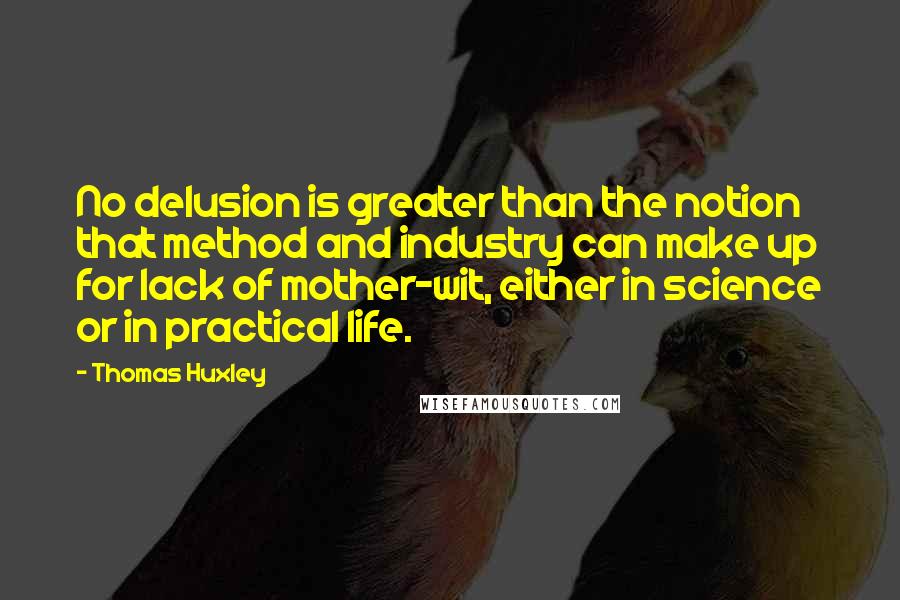 No delusion is greater than the notion that method and industry can make up for lack of mother-wit, either in science or in practical life.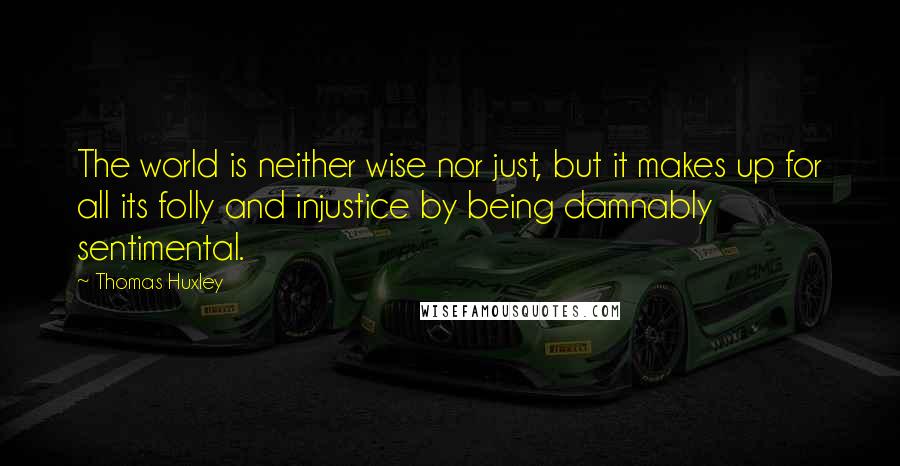 The world is neither wise nor just, but it makes up for all its folly and injustice by being damnably sentimental.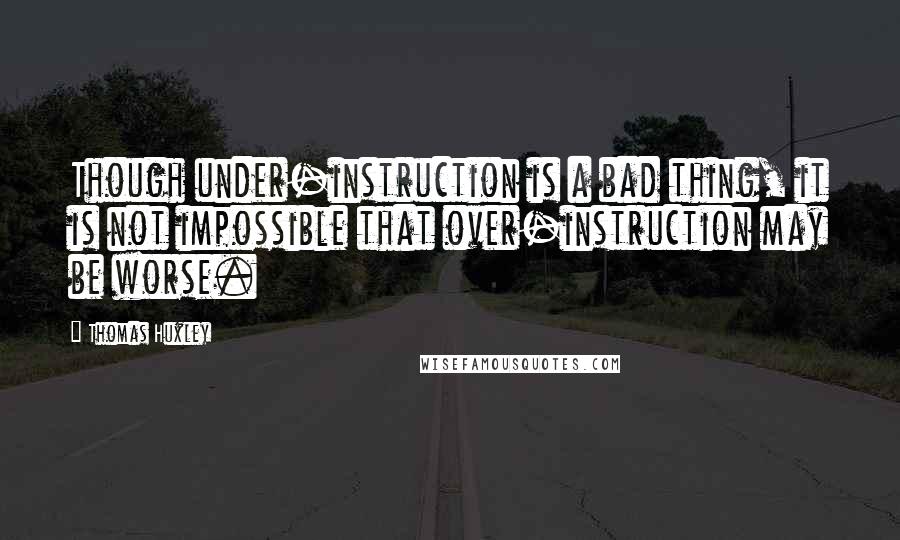 Though under-instruction is a bad thing, it is not impossible that over-instruction may be worse.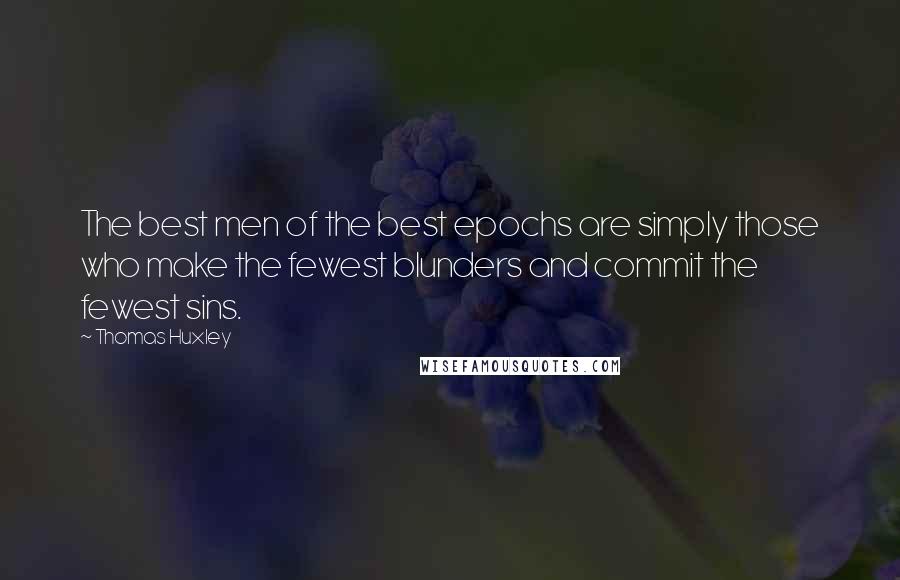 The best men of the best epochs are simply those who make the fewest blunders and commit the fewest sins.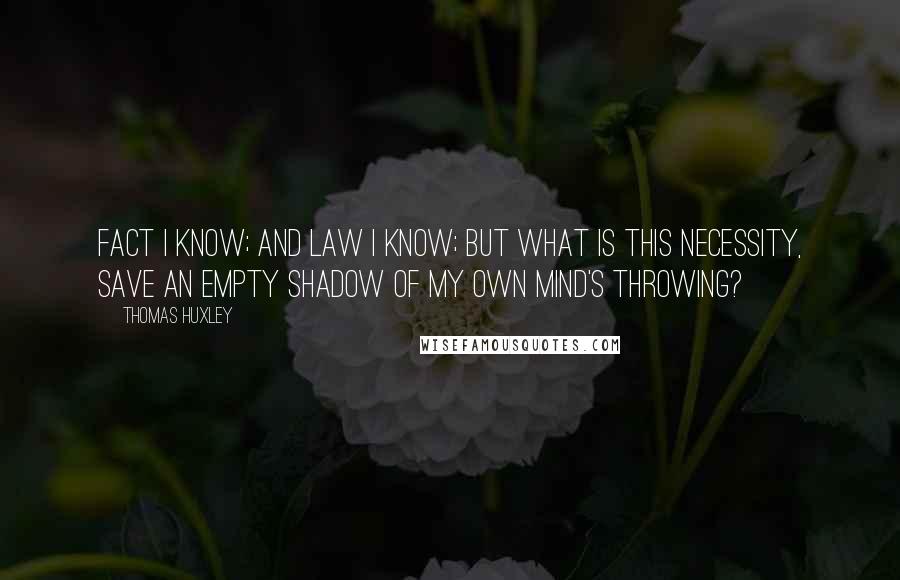 Fact I know; and Law I know; but what is this Necessity, save an empty shadow of my own mind's throwing?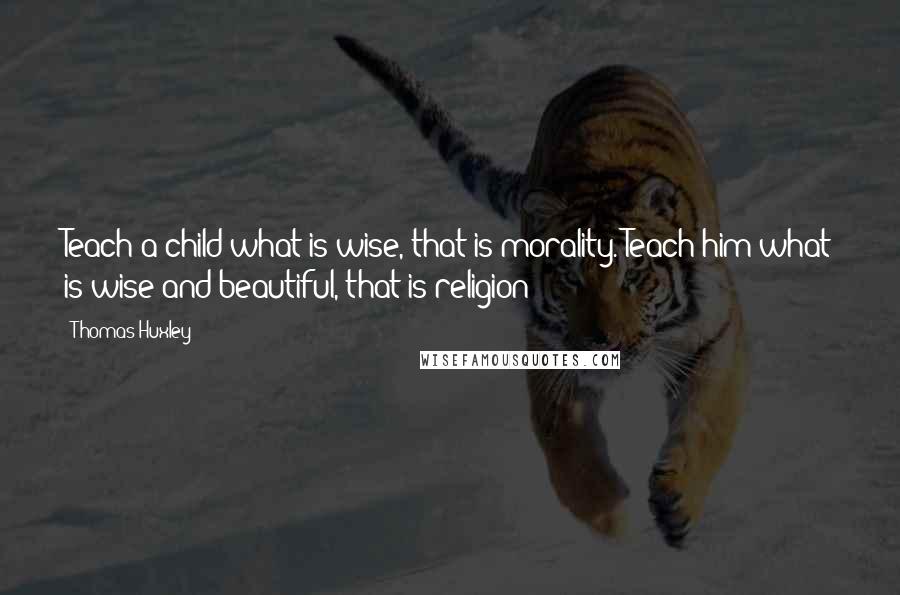 Teach a child what is wise, that is morality. Teach him what is wise and beautiful, that is religion!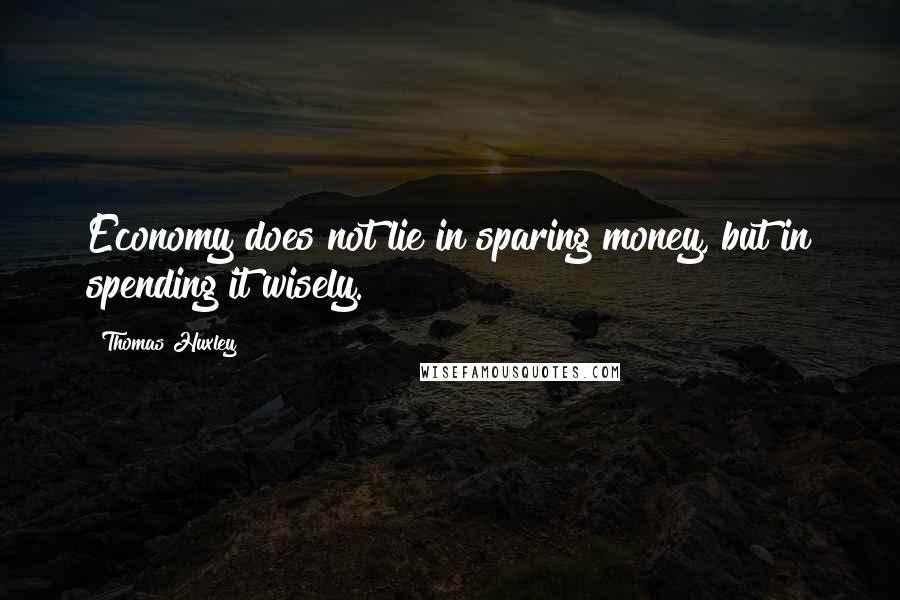 Economy does not lie in sparing money, but in spending it wisely.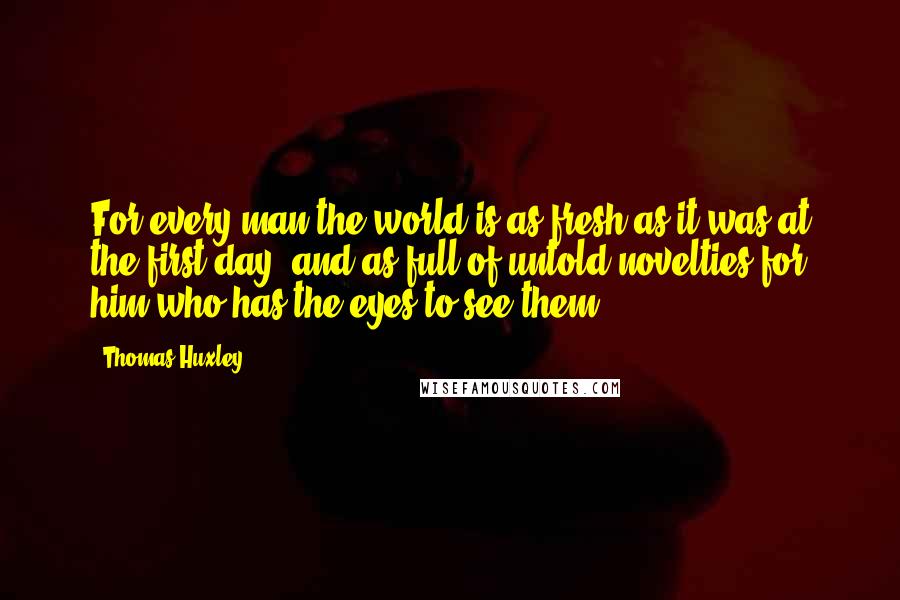 For every man the world is as fresh as it was at the first day, and as full of untold novelties for him who has the eyes to see them.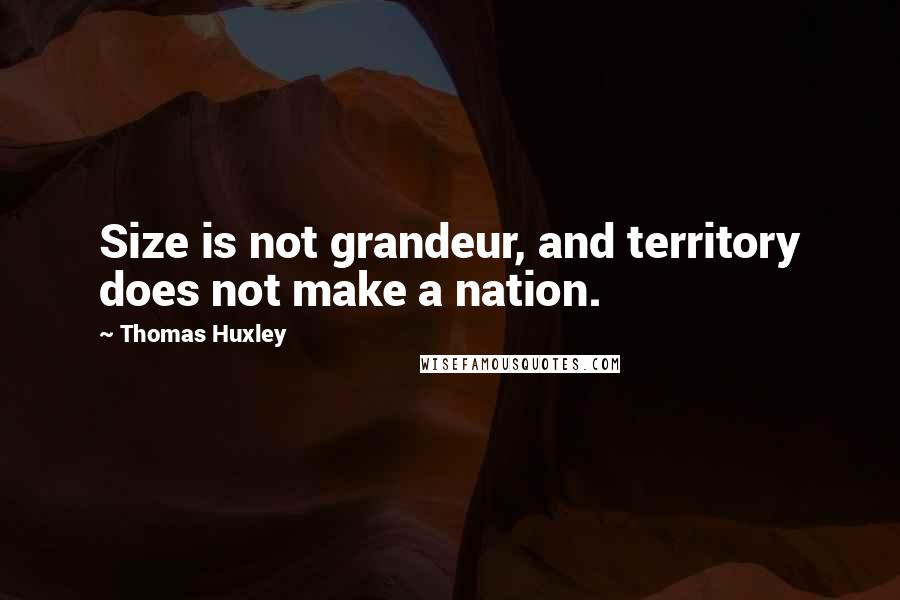 Size is not grandeur, and territory does not make a nation.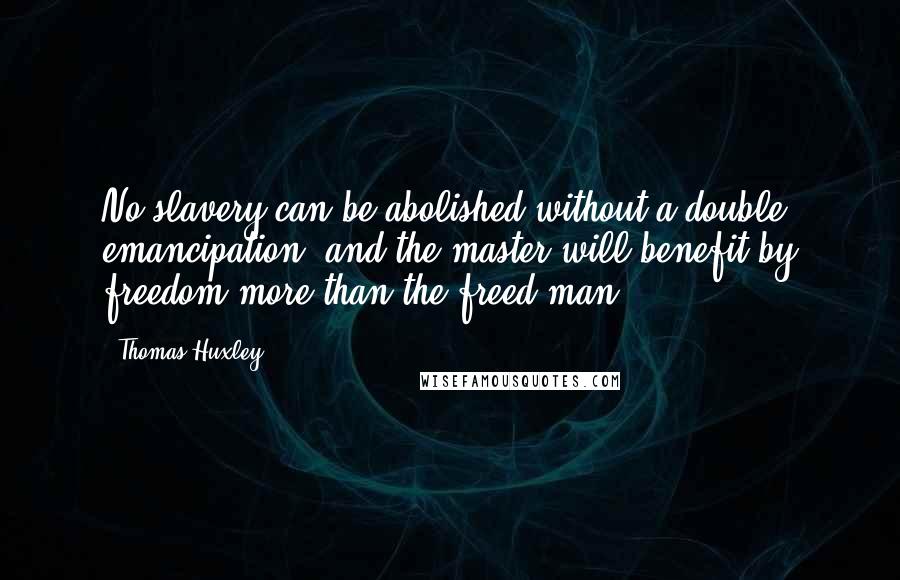 No slavery can be abolished without a double emancipation, and the master will benefit by freedom more than the freed-man.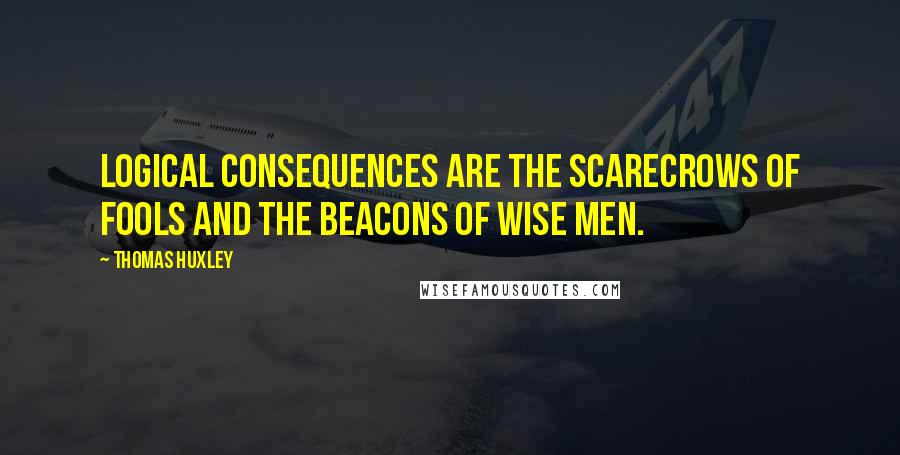 Logical consequences are the scarecrows of fools and the beacons of wise men.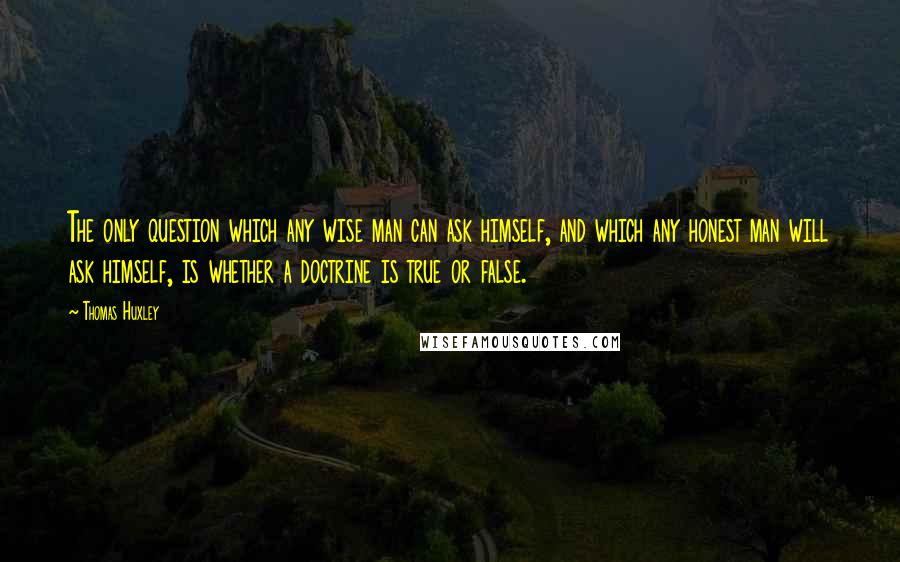 The only question which any wise man can ask himself, and which any honest man will ask himself, is whether a doctrine is true or false.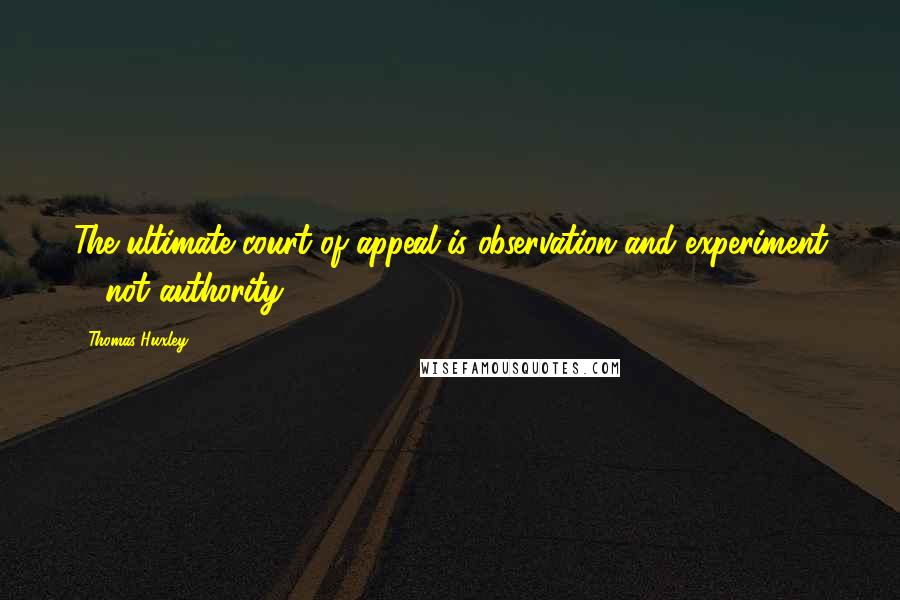 The ultimate court of appeal is observation and experiment ... not authority.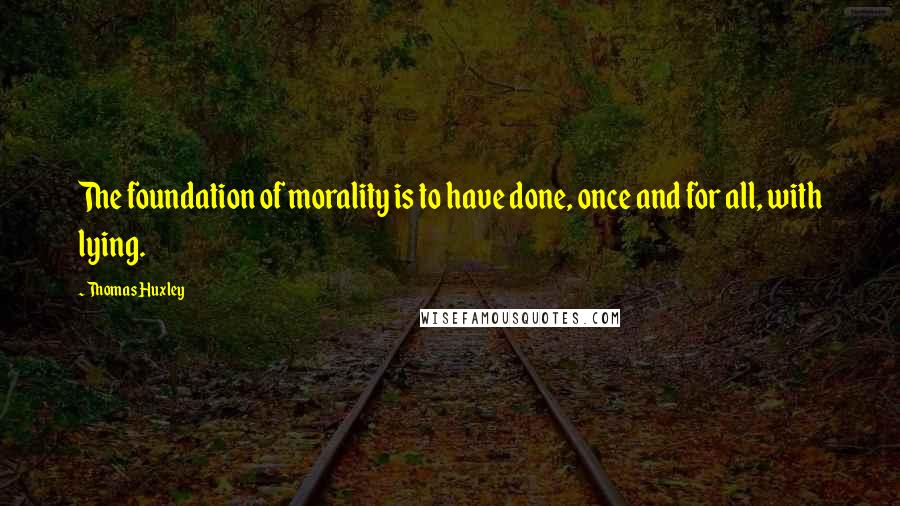 The foundation of morality is to have done, once and for all, with lying.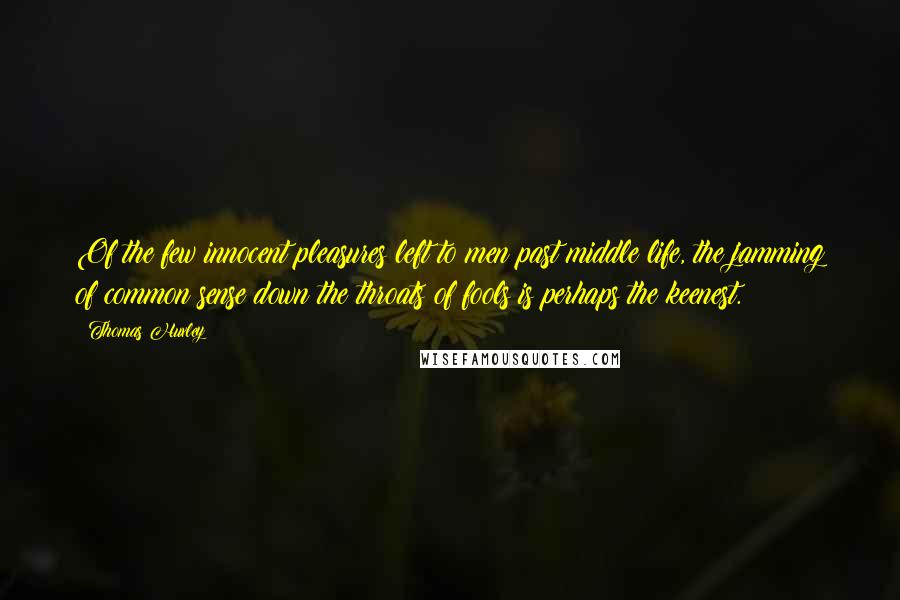 Of the few innocent pleasures left to men past middle life, the jamming of common sense down the throats of fools is perhaps the keenest.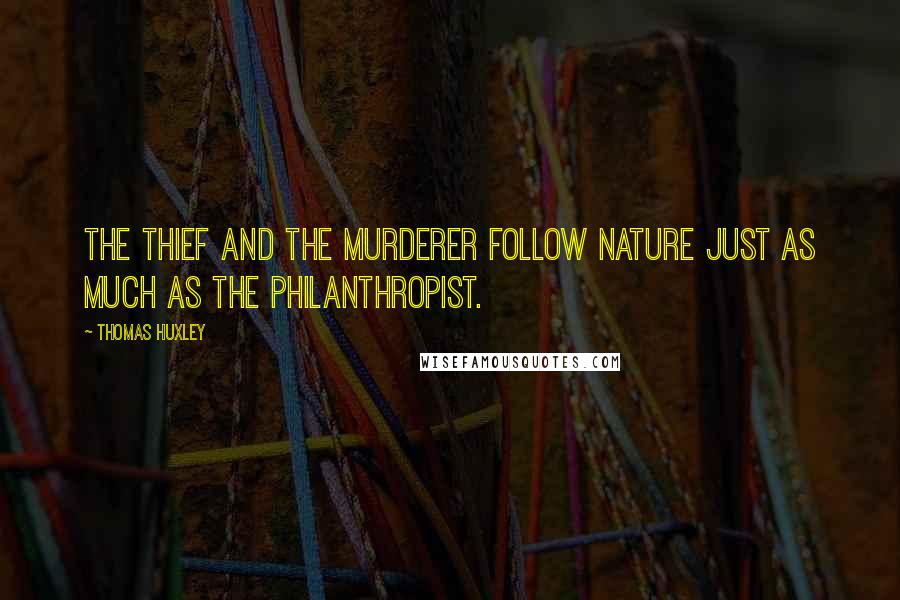 The thief and the murderer follow nature just as much as the philanthropist.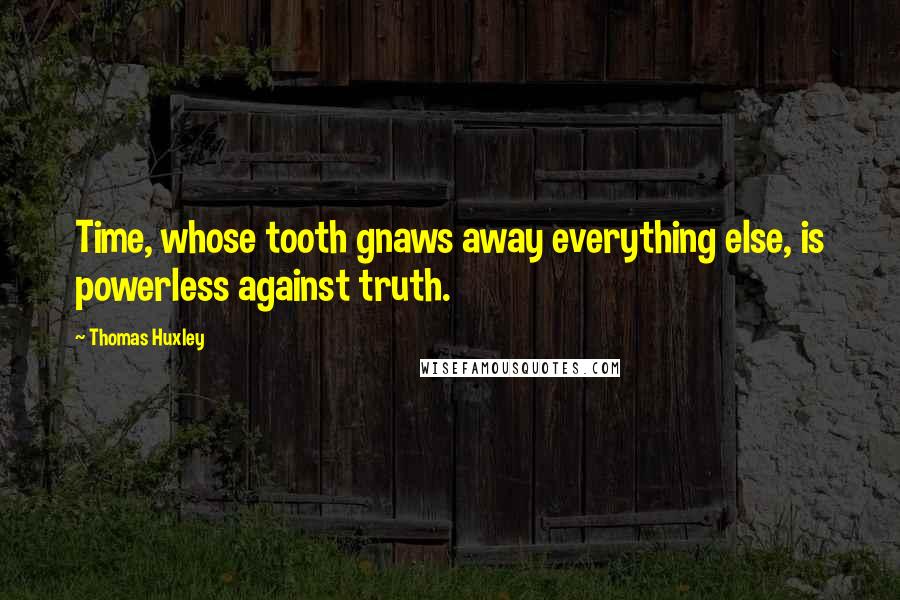 Time, whose tooth gnaws away everything else, is powerless against truth.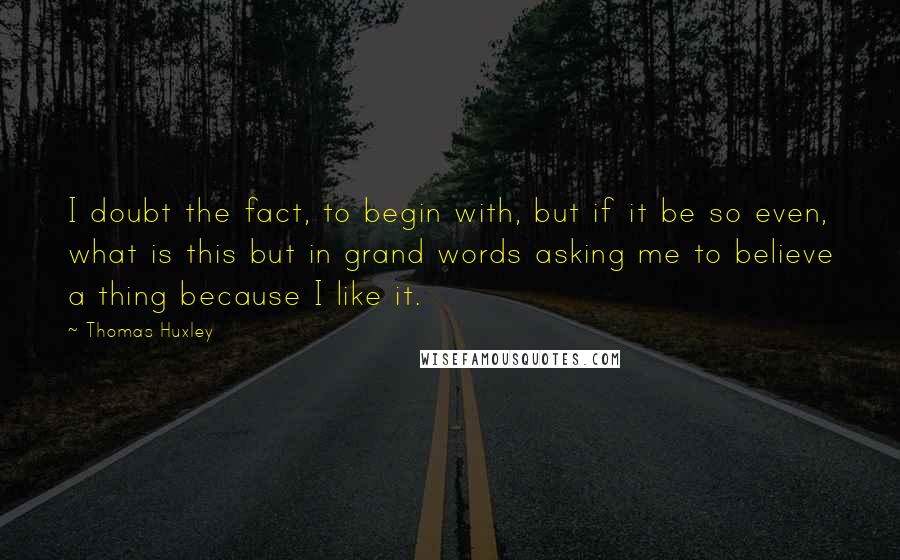 I doubt the fact, to begin with, but if it be so even, what is this but in grand words asking me to believe a thing because I like it.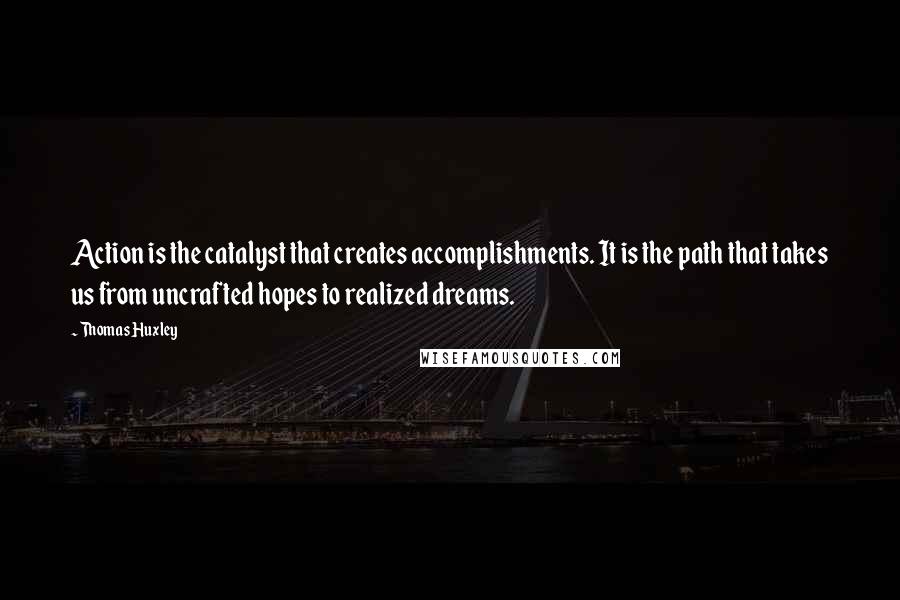 Action is the catalyst that creates accomplishments. It is the path that takes us from uncrafted hopes to realized dreams.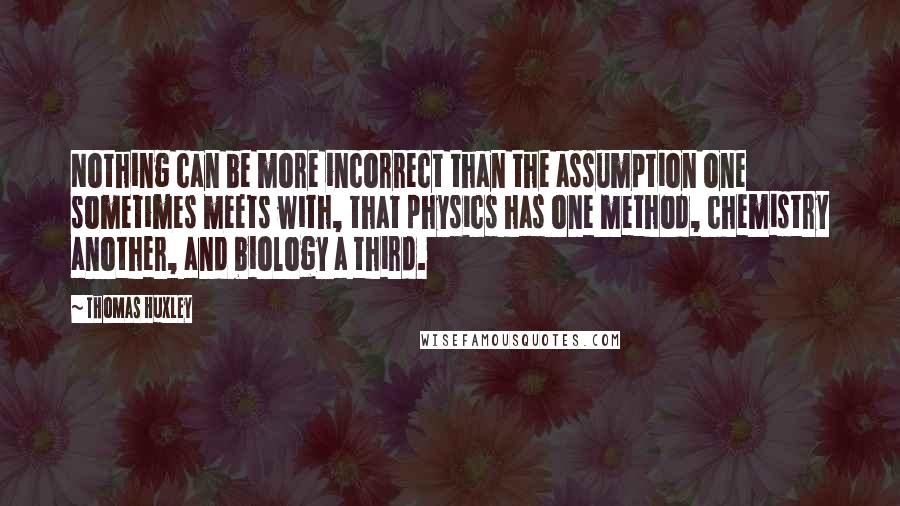 Nothing can be more incorrect than the assumption one sometimes meets with, that physics has one method, chemistry another, and biology a third.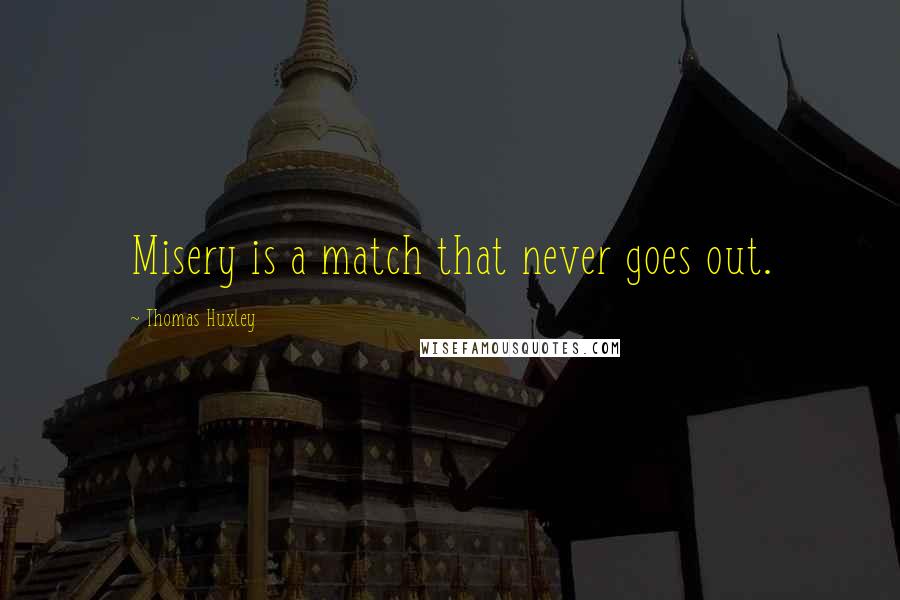 Misery is a match that never goes out.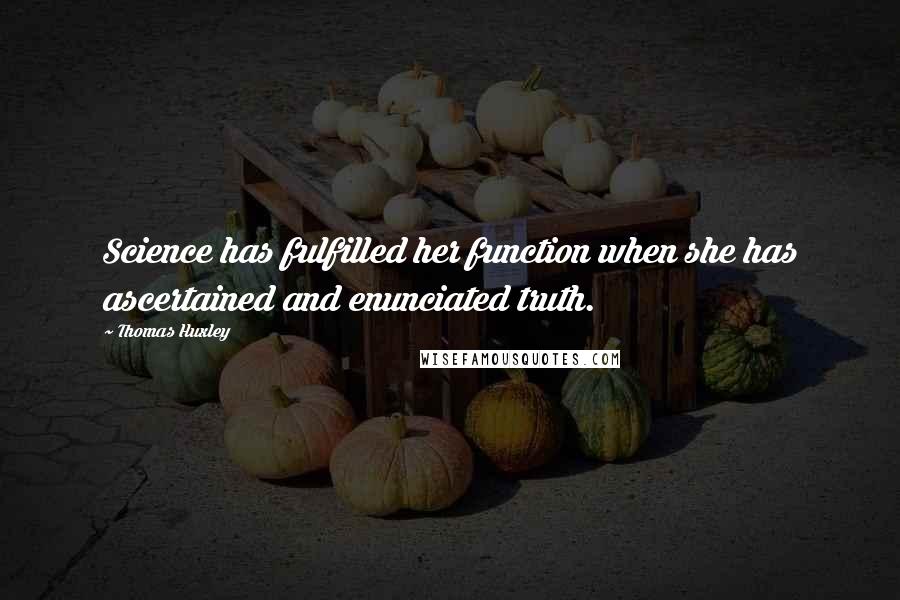 Science has fulfilled her function when she has ascertained and enunciated truth.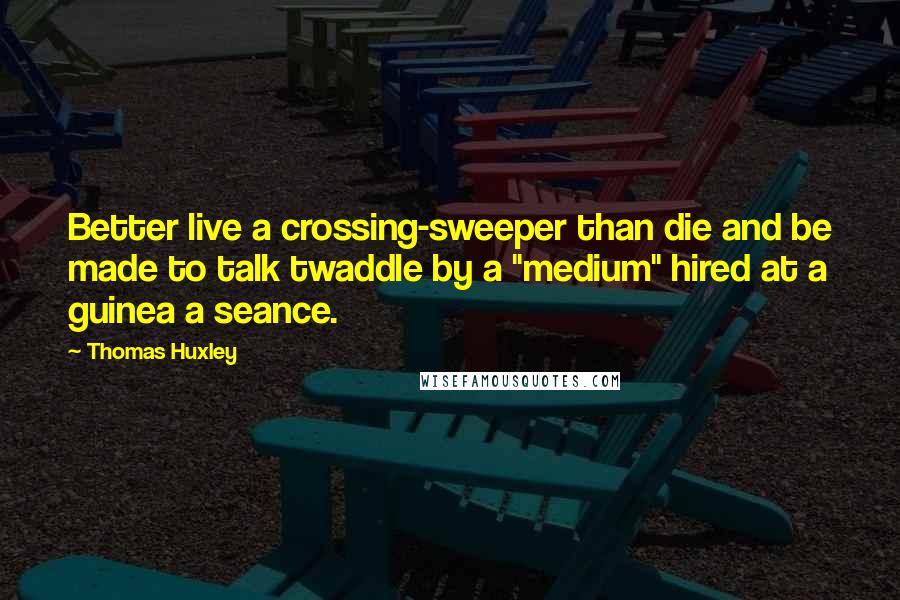 Better live a crossing-sweeper than die and be made to talk twaddle by a "medium" hired at a guinea a seance.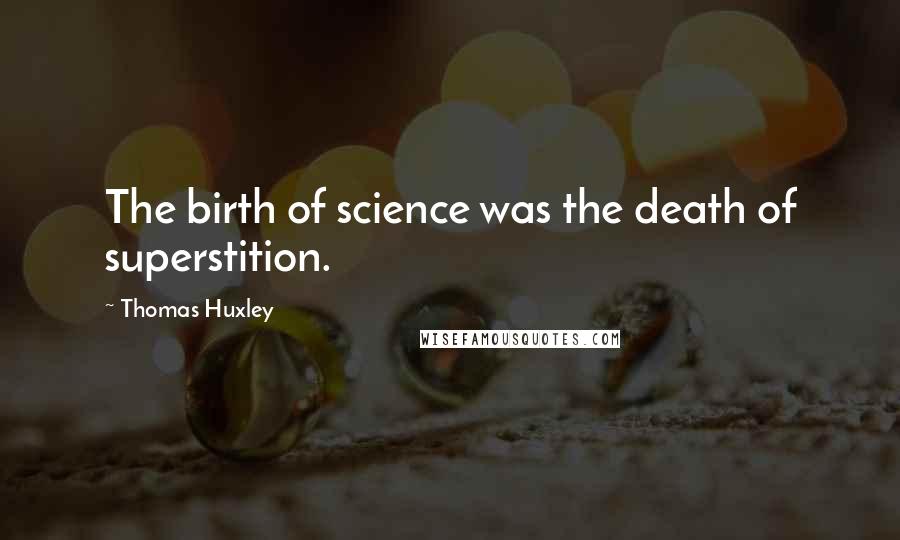 The birth of science was the death of superstition.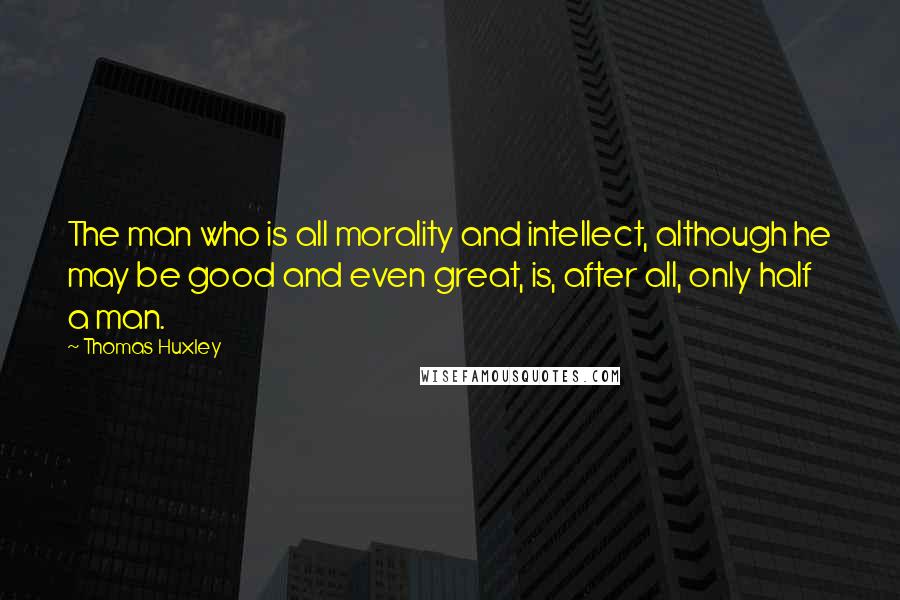 The man who is all morality and intellect, although he may be good and even great, is, after all, only half a man.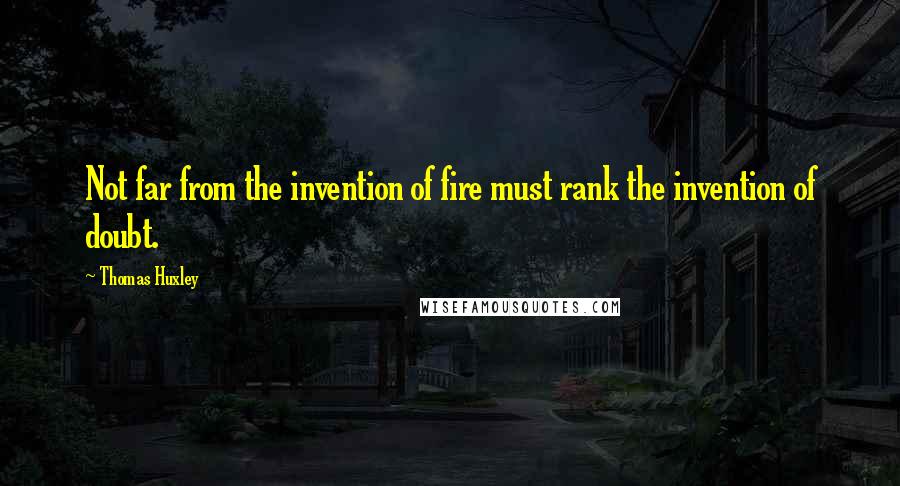 Not far from the invention of fire must rank the invention of doubt.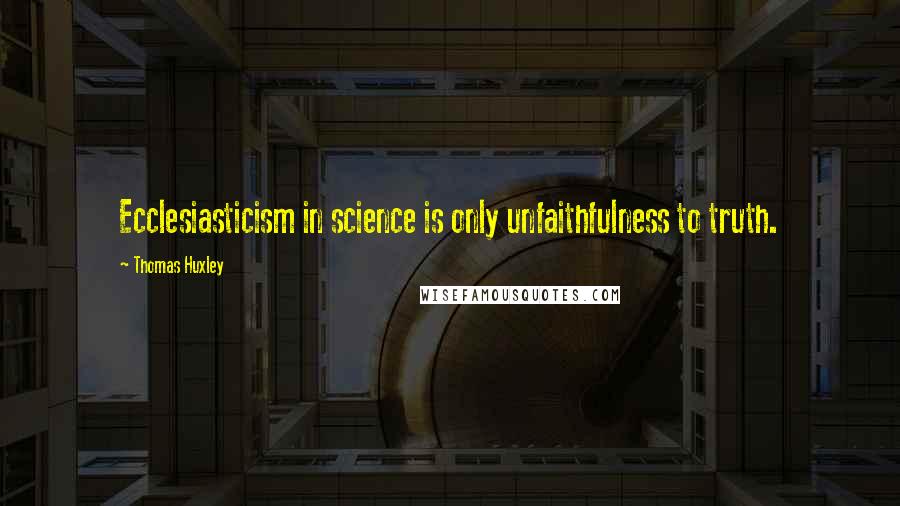 Ecclesiasticism in science is only unfaithfulness to truth.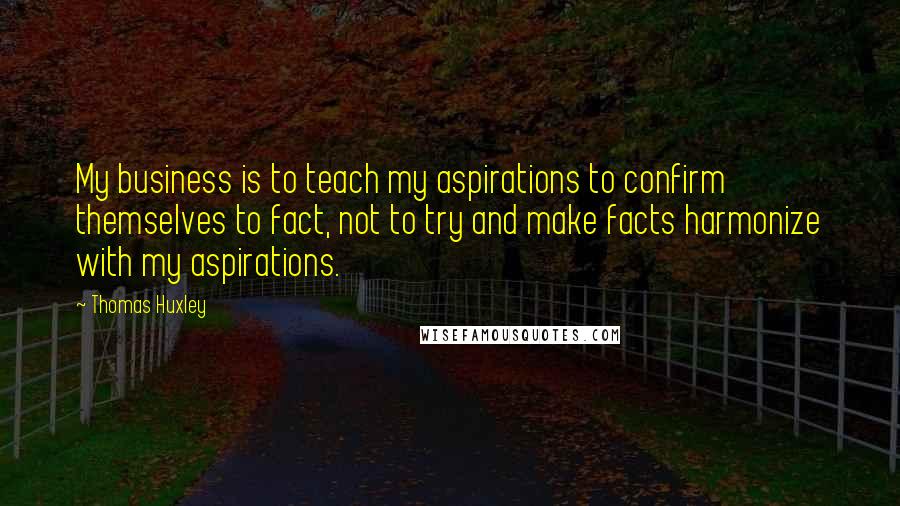 My business is to teach my aspirations to confirm themselves to fact, not to try and make facts harmonize with my aspirations.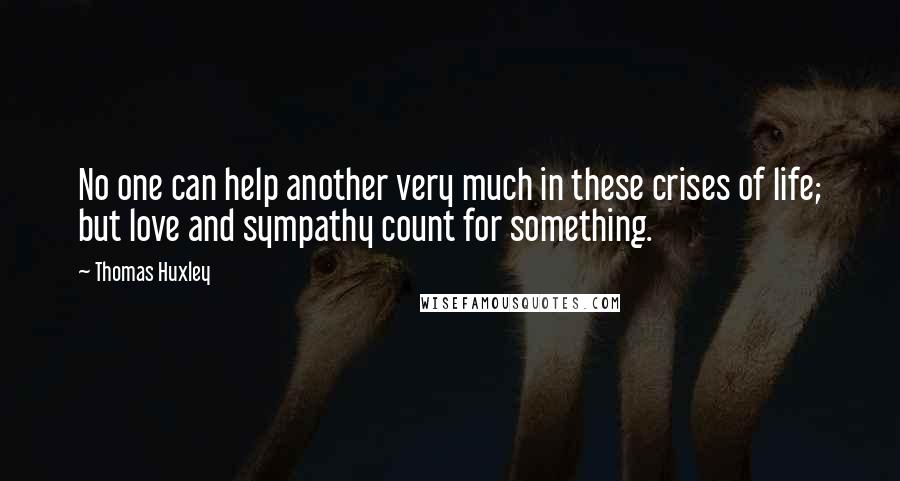 No one can help another very much in these crises of life; but love and sympathy count for something.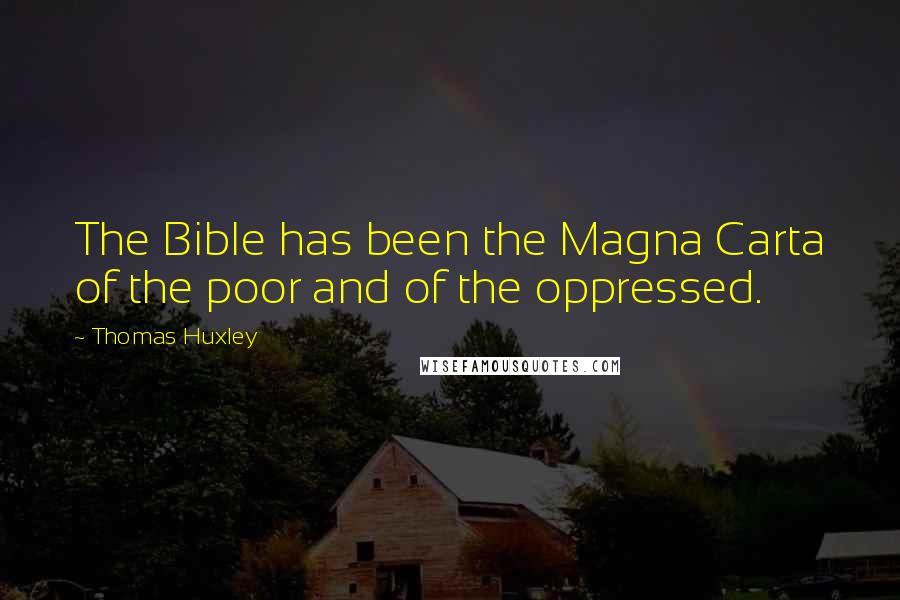 The Bible has been the Magna Carta of the poor and of the oppressed.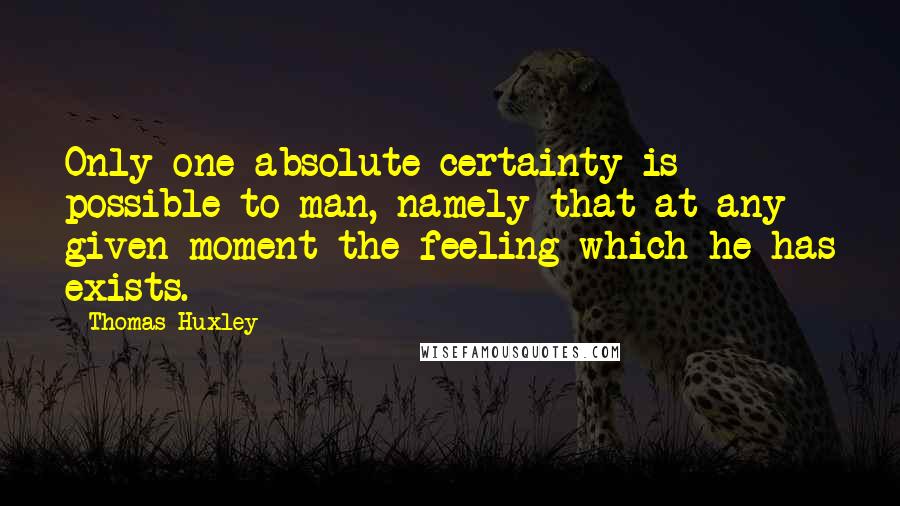 Only one absolute certainty is possible to man, namely that at any given moment the feeling which he has exists.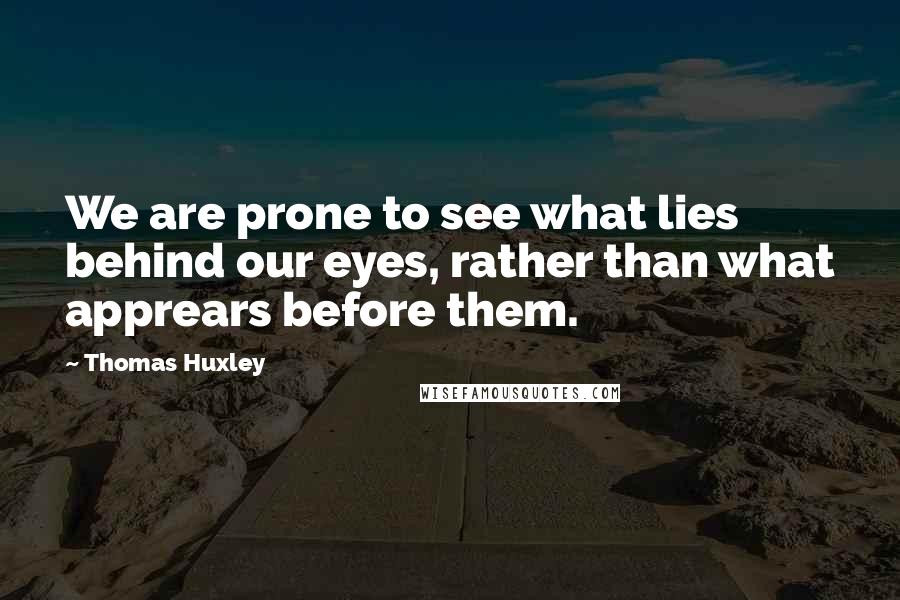 We are prone to see what lies behind our eyes, rather than what apprears before them.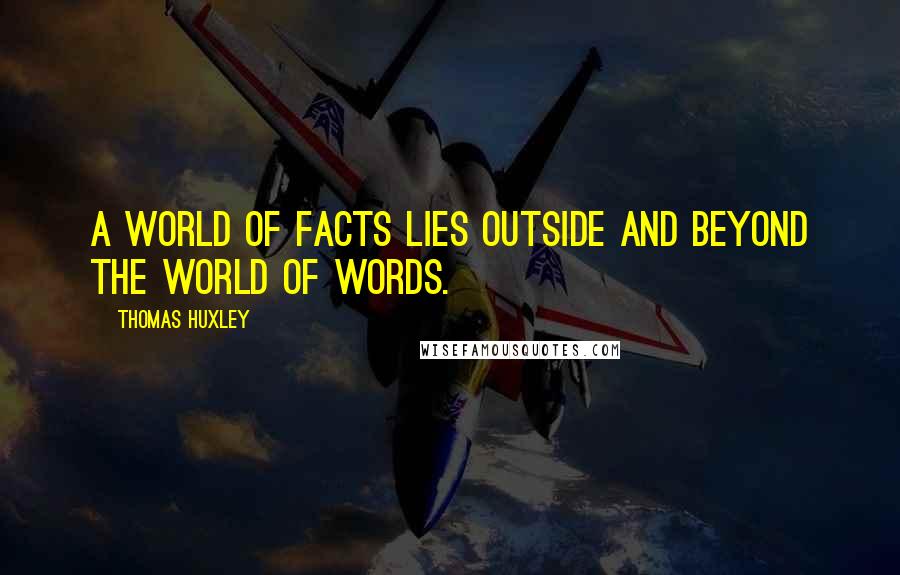 A world of facts lies outside and beyond the world of words.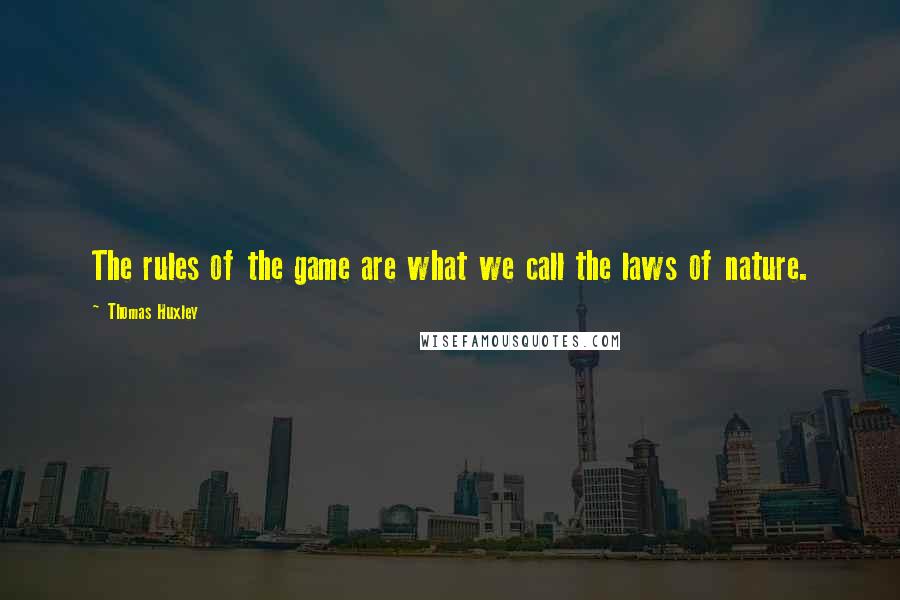 The rules of the game are what we call the laws of nature.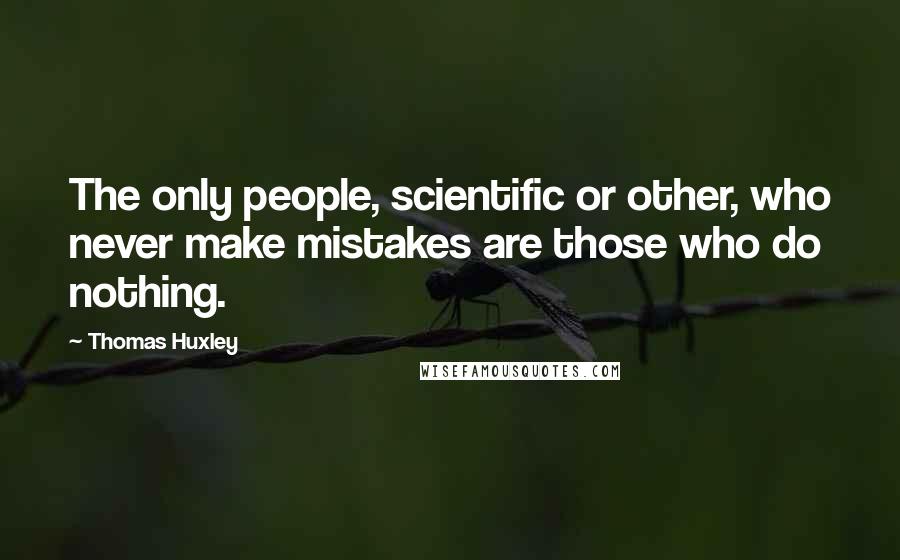 The only people, scientific or other, who never make mistakes are those who do nothing.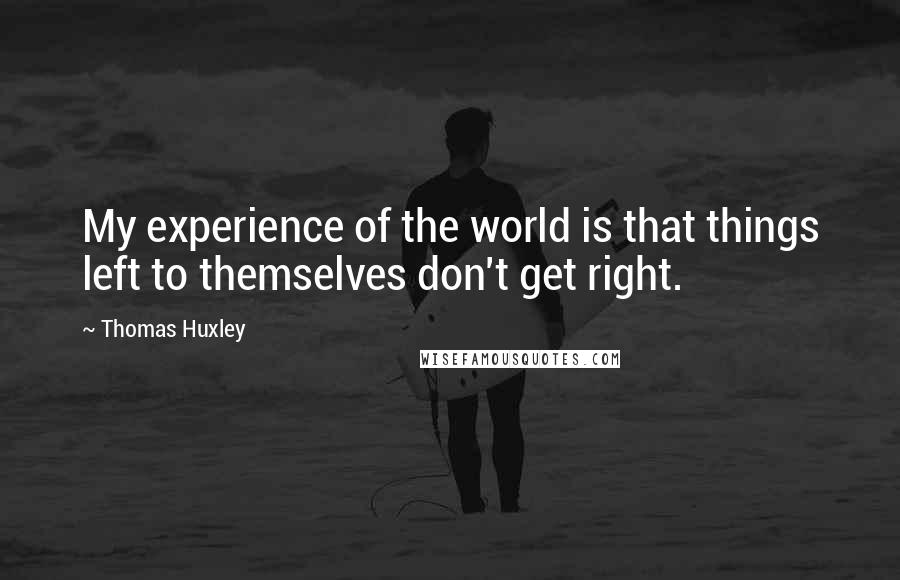 My experience of the world is that things left to themselves don't get right.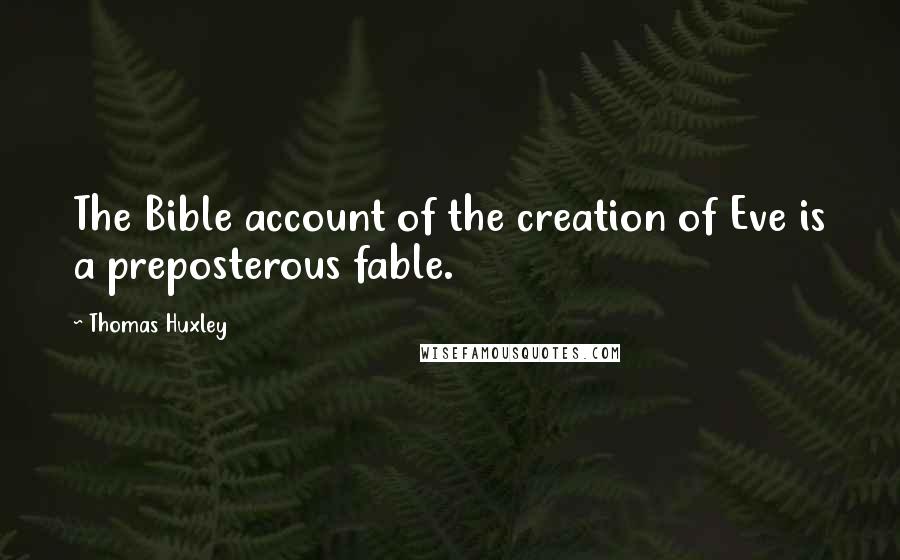 The Bible account of the creation of Eve is a preposterous fable.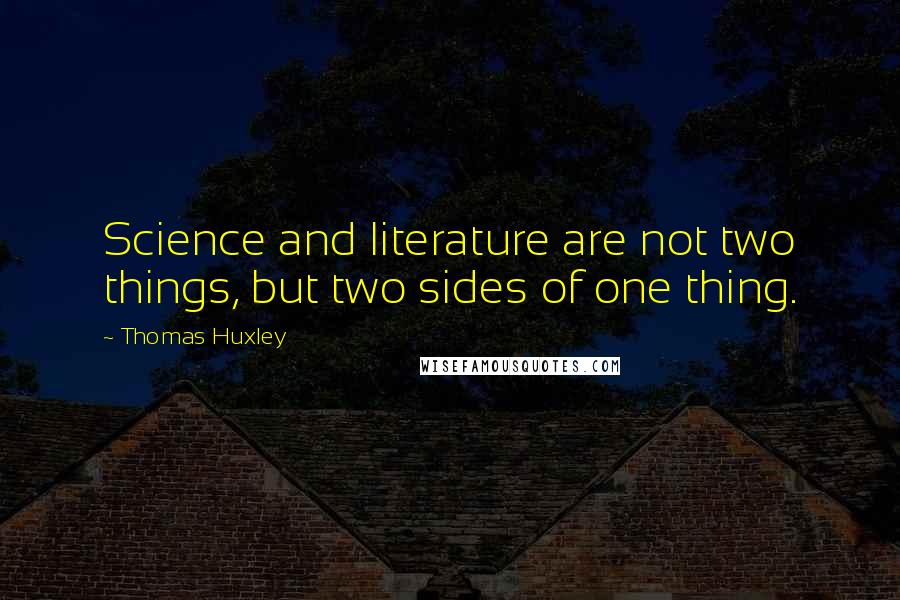 Science and literature are not two things, but two sides of one thing.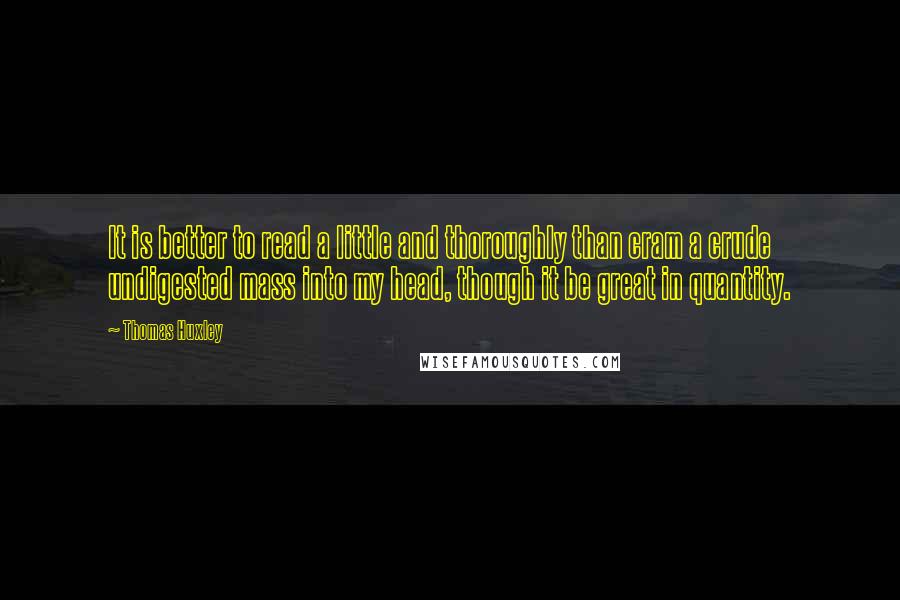 It is better to read a little and thoroughly than cram a crude undigested mass into my head, though it be great in quantity.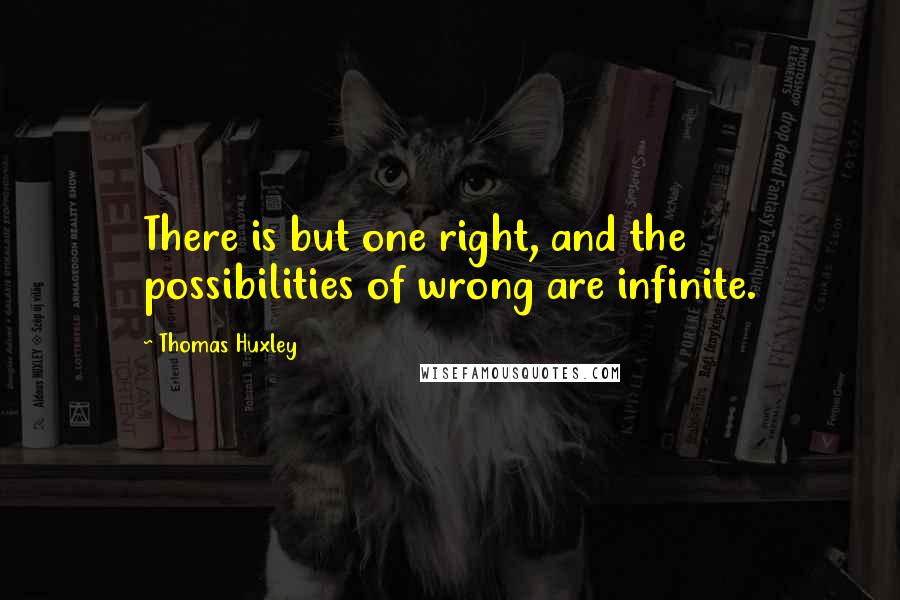 There is but one right, and the possibilities of wrong are infinite.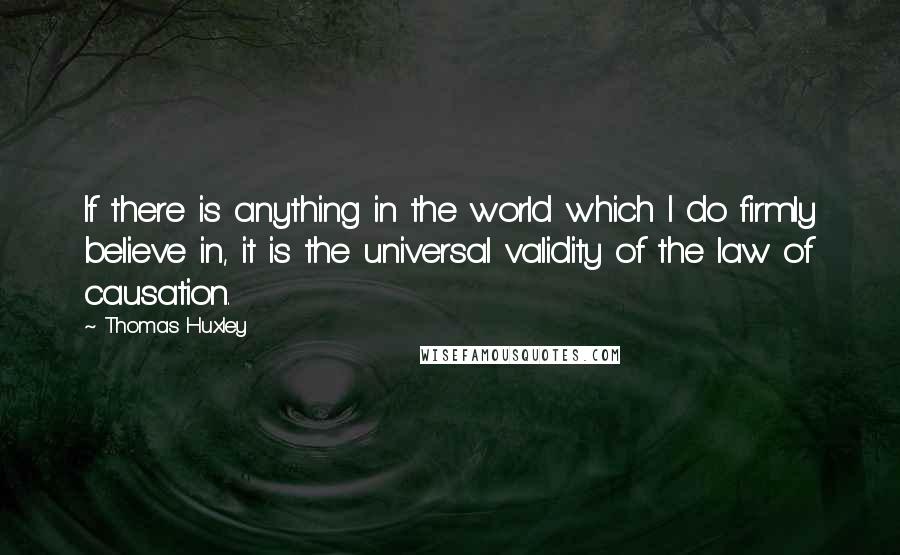 If there is anything in the world which I do firmly believe in, it is the universal validity of the law of causation.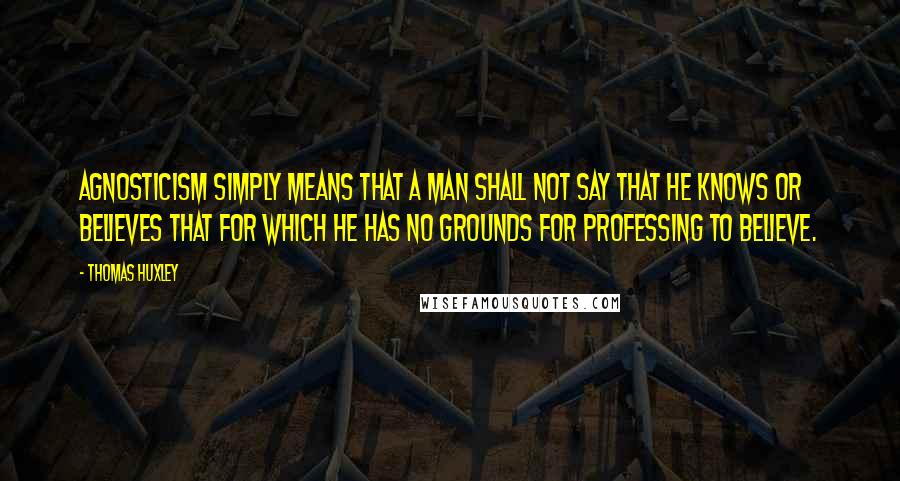 Agnosticism simply means that a man shall not say that he knows or believes that for which he has no grounds for professing to believe.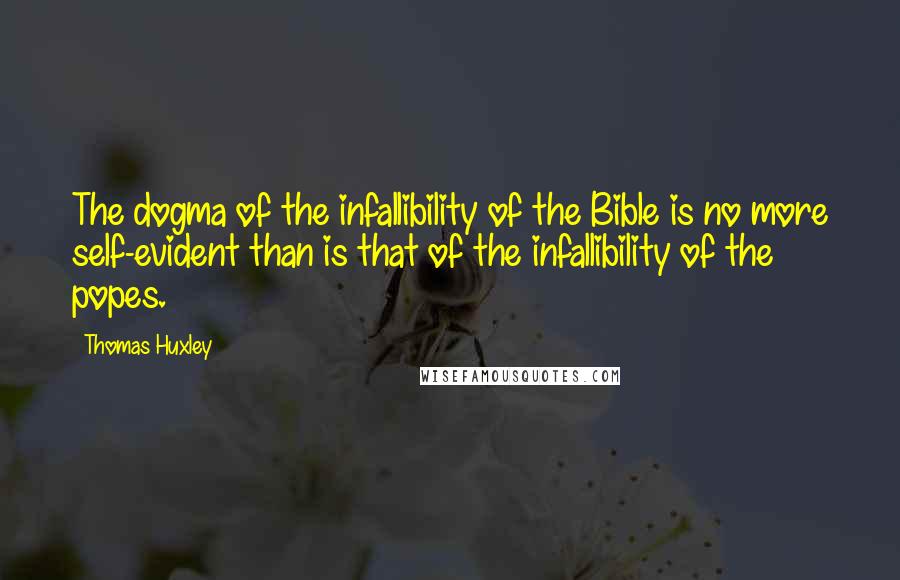 The dogma of the infallibility of the Bible is no more self-evident than is that of the infallibility of the popes.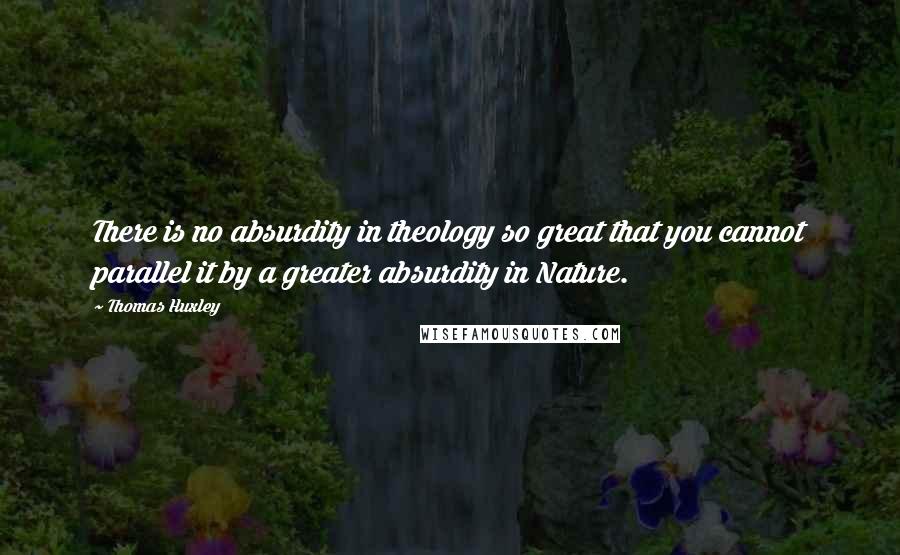 There is no absurdity in theology so great that you cannot parallel it by a greater absurdity in Nature.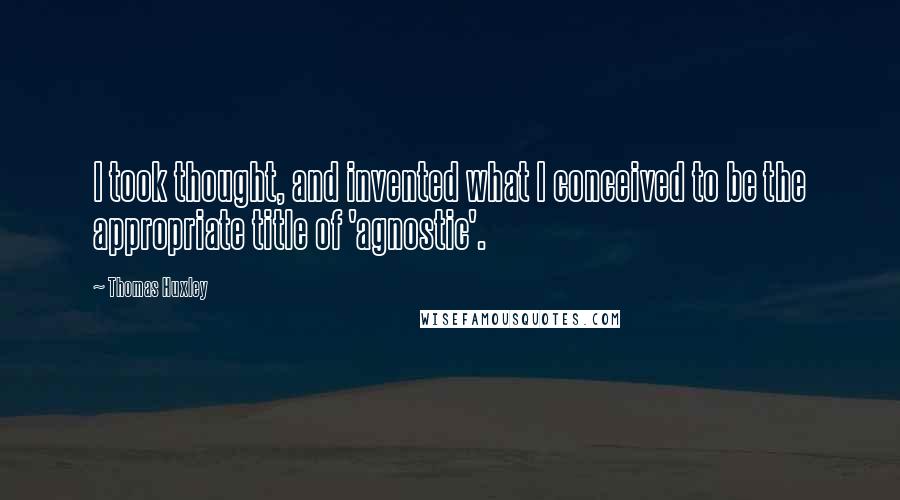 I took thought, and invented what I conceived to be the appropriate title of 'agnostic'.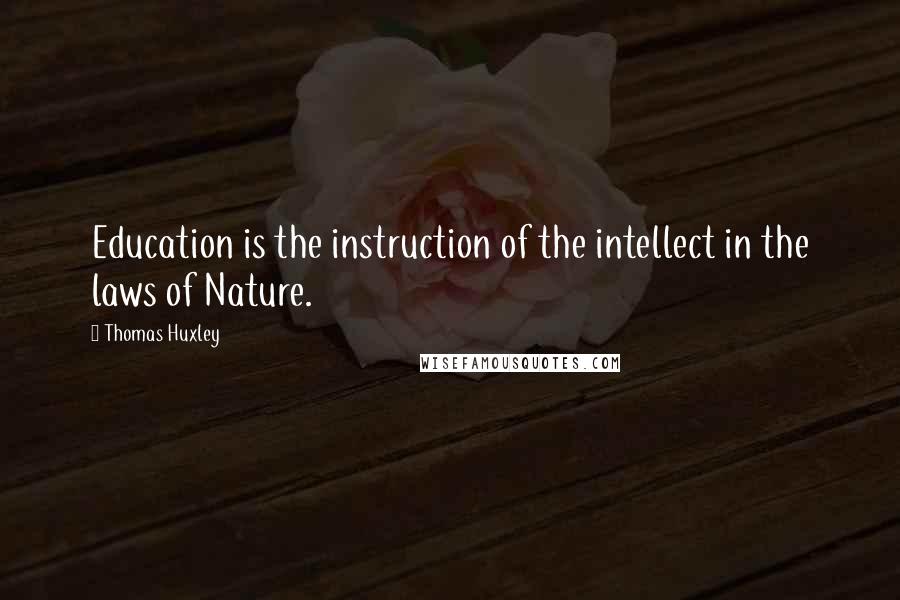 Education is the instruction of the intellect in the laws of Nature.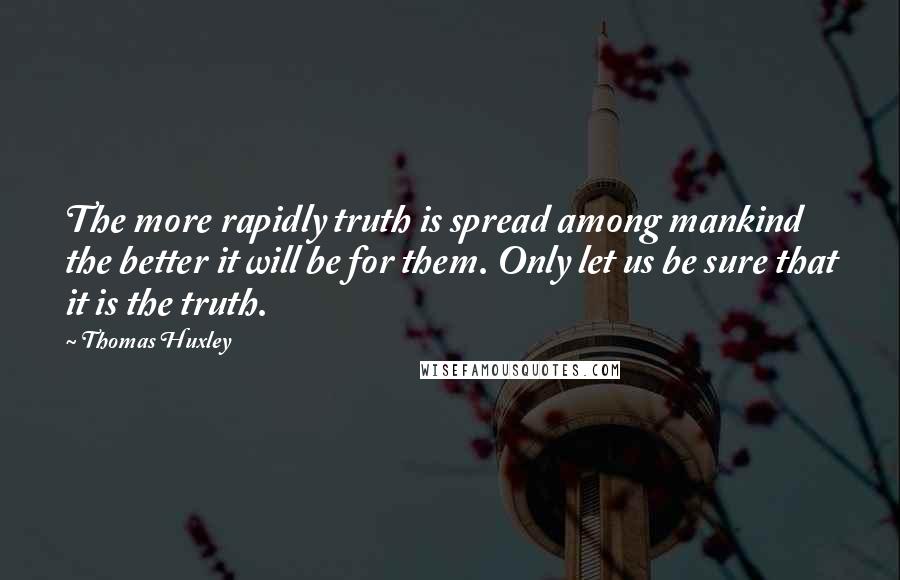 The more rapidly truth is spread among mankind the better it will be for them. Only let us be sure that it is the truth.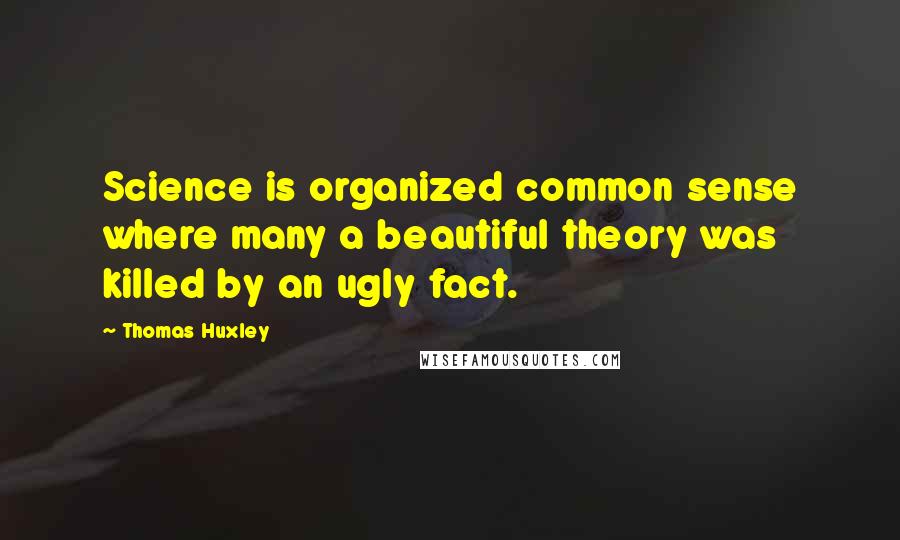 Science is organized common sense where many a beautiful theory was killed by an ugly fact.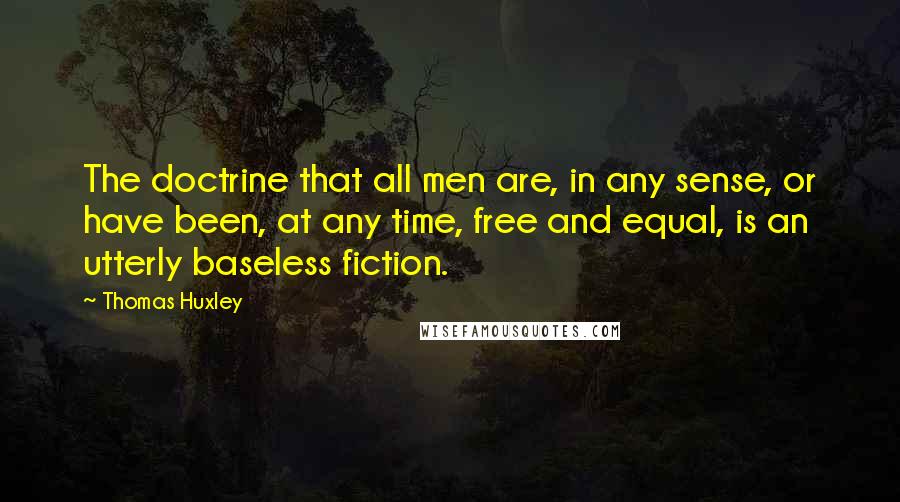 The doctrine that all men are, in any sense, or have been, at any time, free and equal, is an utterly baseless fiction.