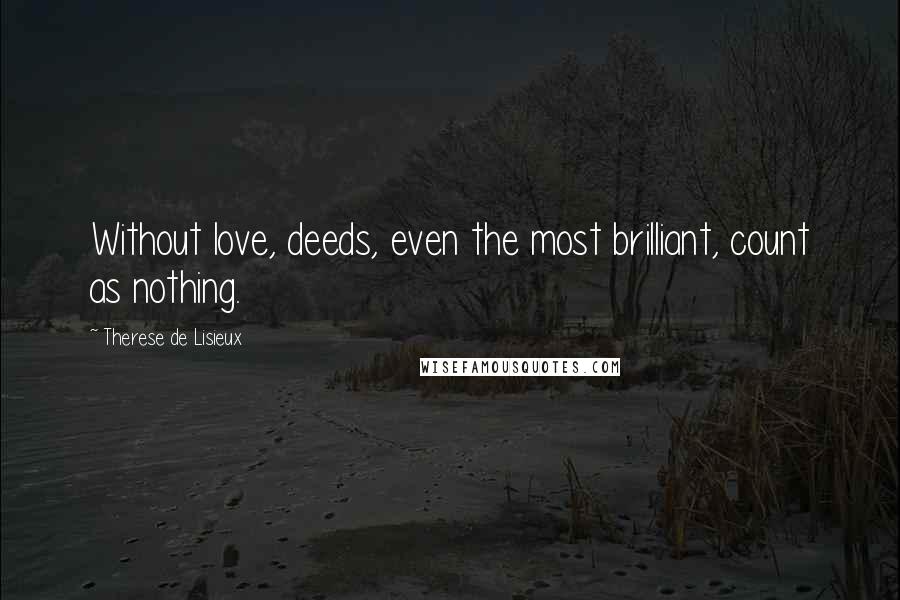 Without love, deeds, even the most brilliant, count as nothing.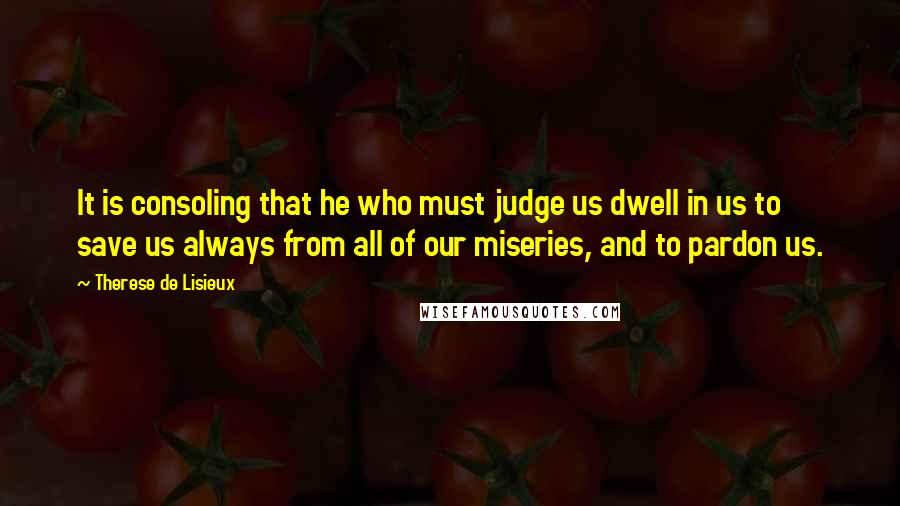 It is consoling that he who must judge us dwell in us to save us always from all of our miseries, and to pardon us.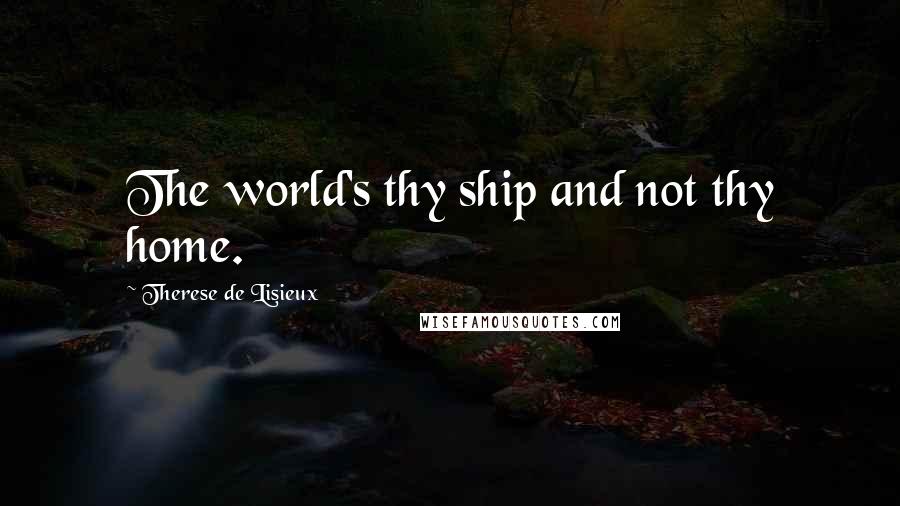 The world's thy ship and not thy home.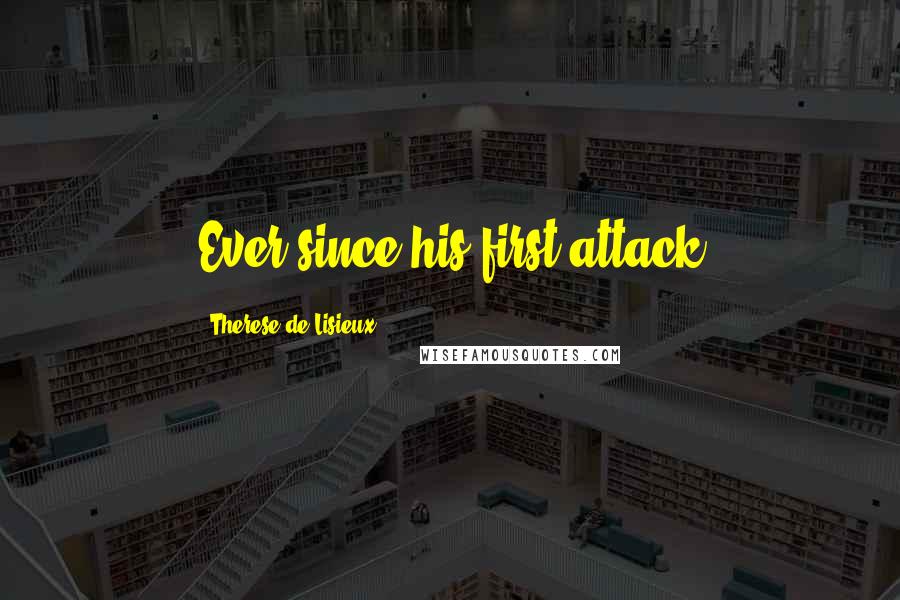 Ever since his first attack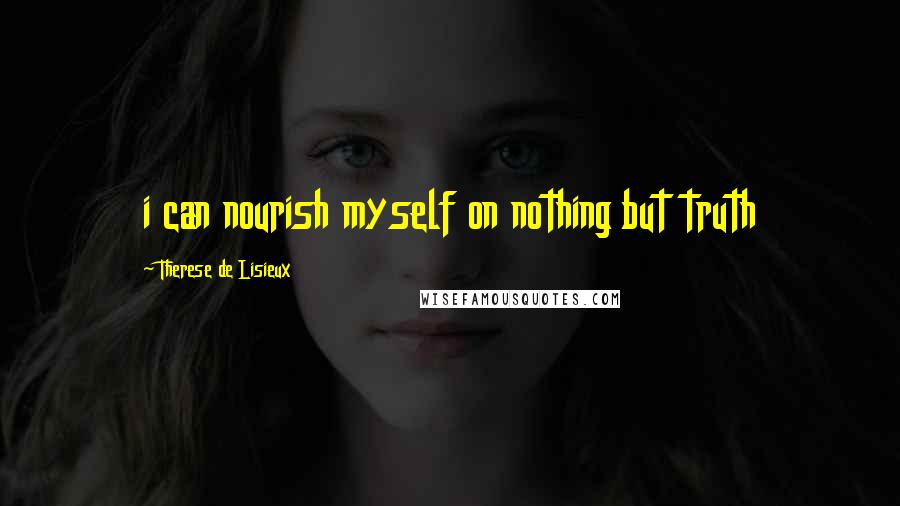 i can nourish myself on nothing but truth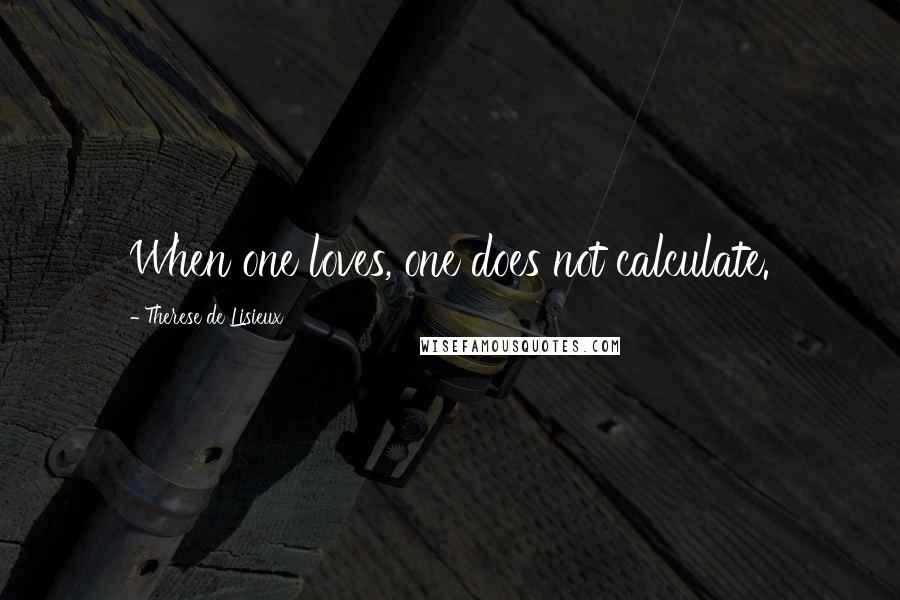 When one loves, one does not calculate.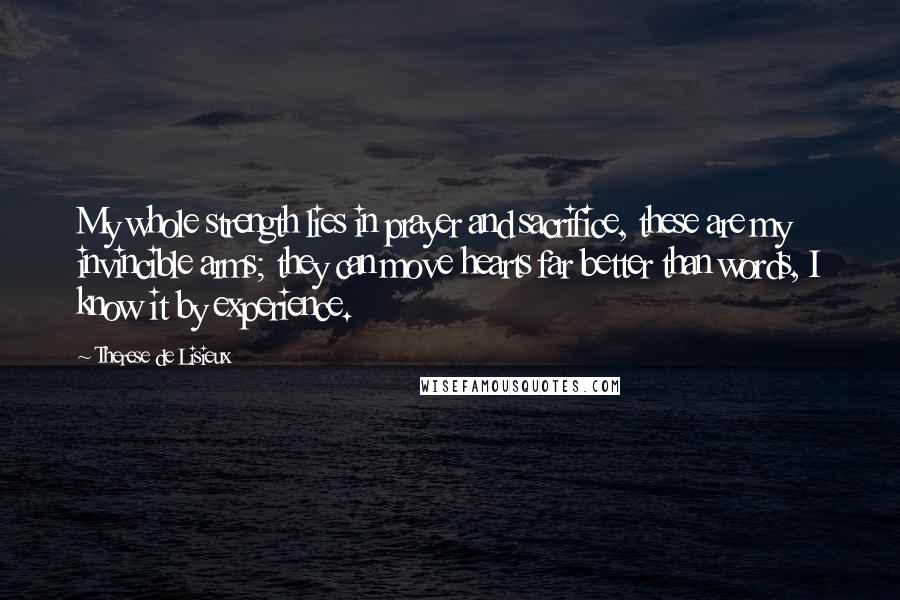 My whole strength lies in prayer and sacrifice, these are my invincible arms; they can move hearts far better than words, I know it by experience.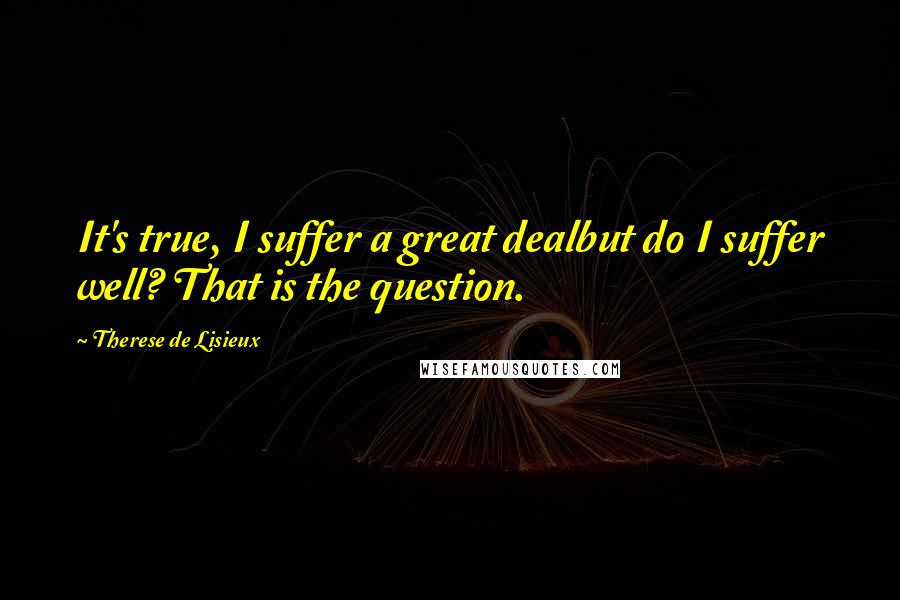 It's true, I suffer a great deal
but do I suffer well? That is the question.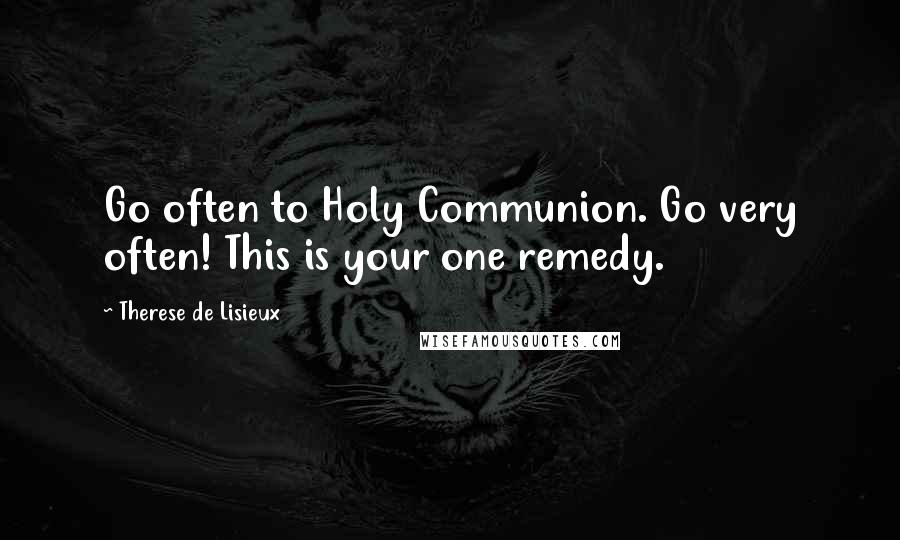 Go often to Holy Communion. Go very often! This is your one remedy.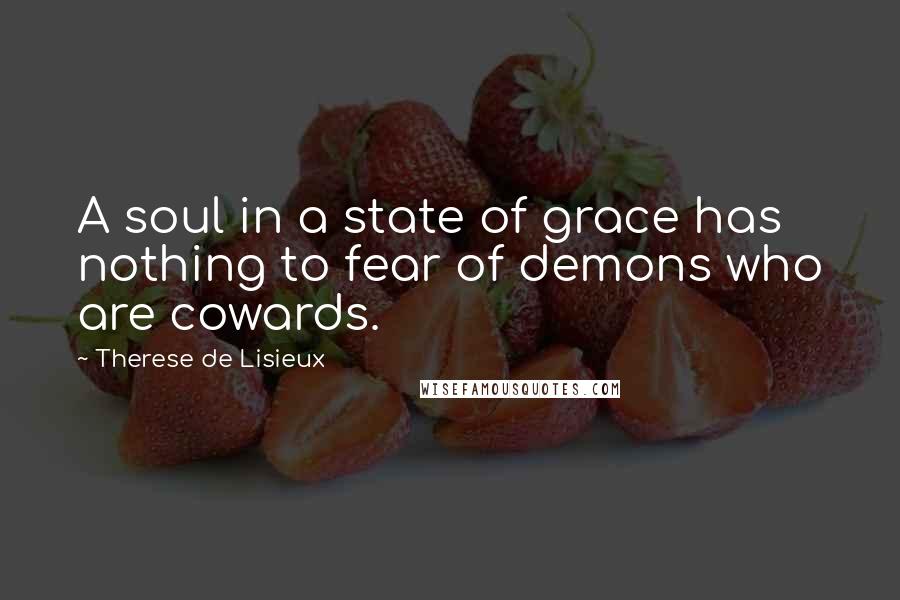 A soul in a state of grace has nothing to fear of demons who are cowards.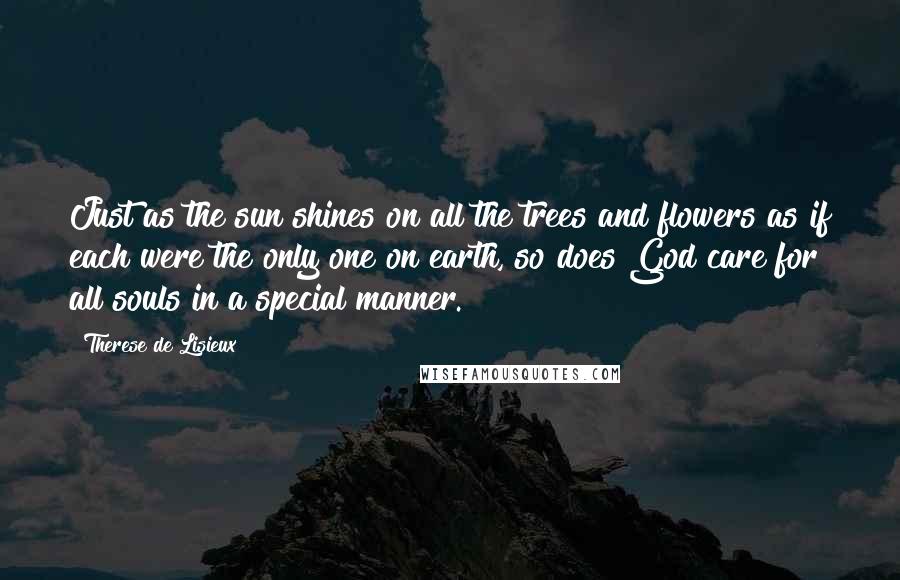 Just as the sun shines on all the trees and flowers as if each were the only one on earth, so does God care for all souls in a special manner.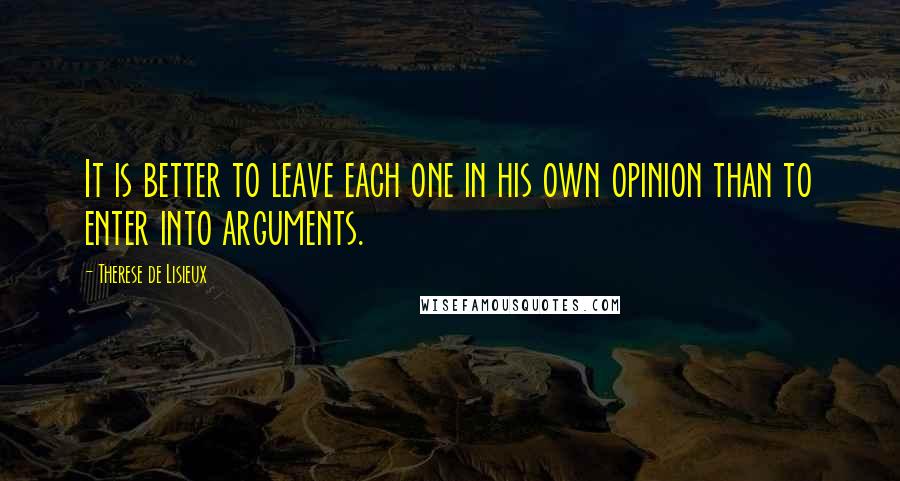 It is better to leave each one in his own opinion than to enter into arguments.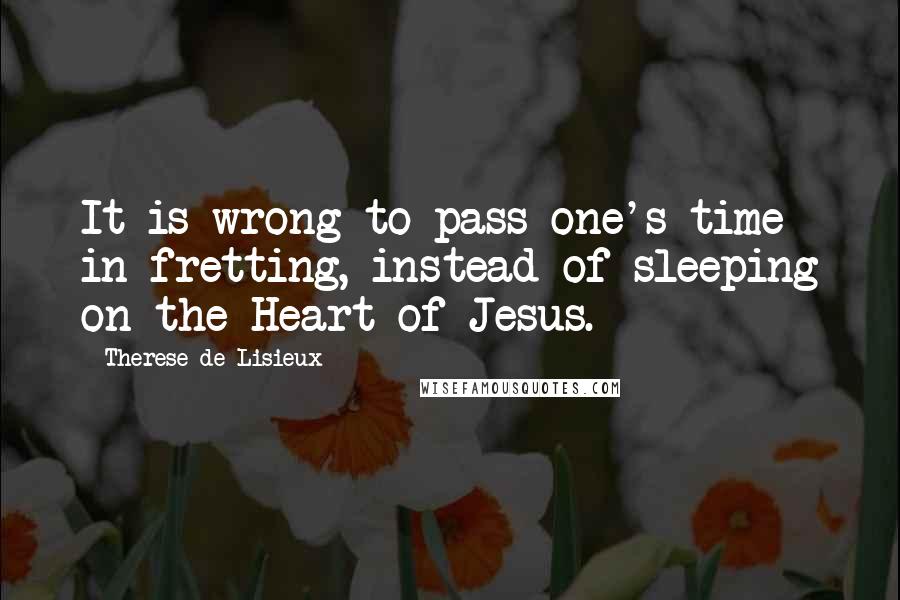 It is wrong to pass one's time in fretting, instead of sleeping on the Heart of Jesus.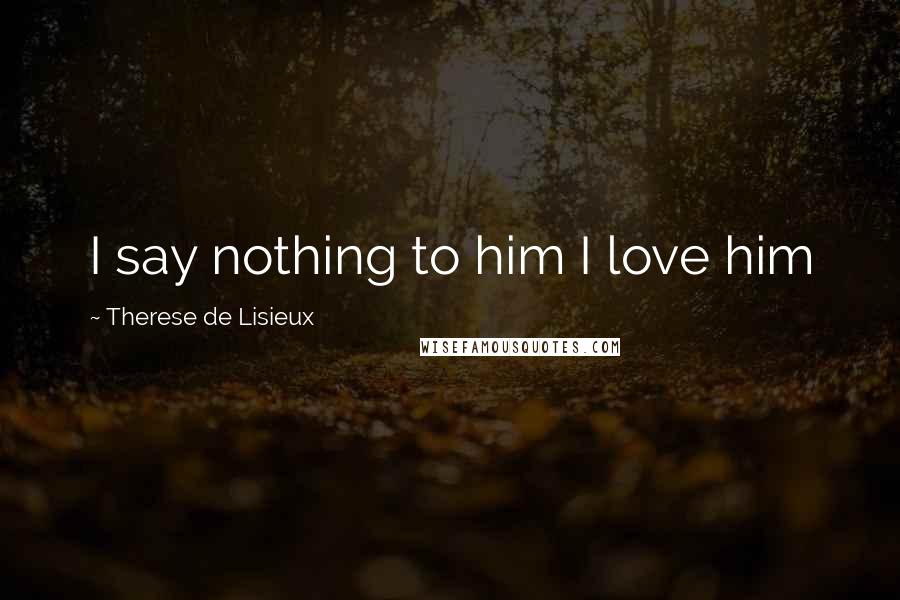 I say nothing to him I love him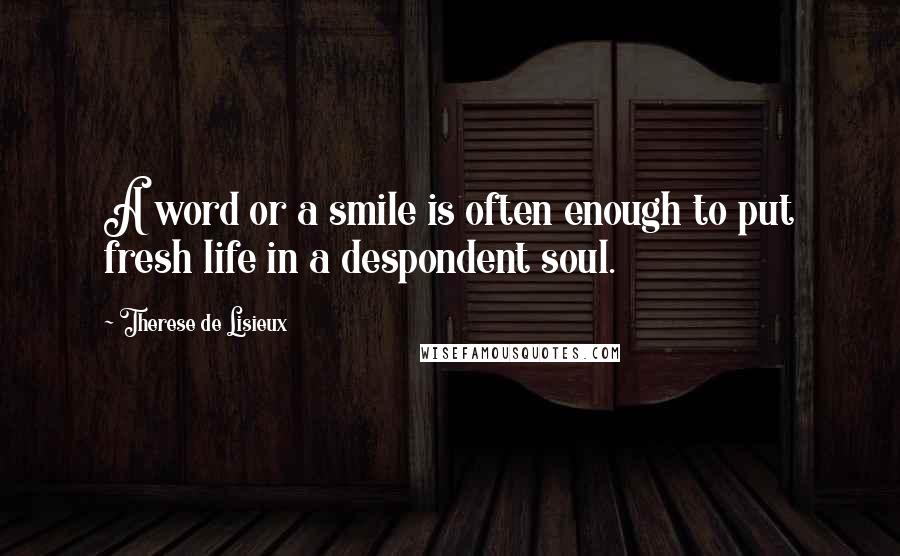 A word or a smile is often enough to put fresh life in a despondent soul.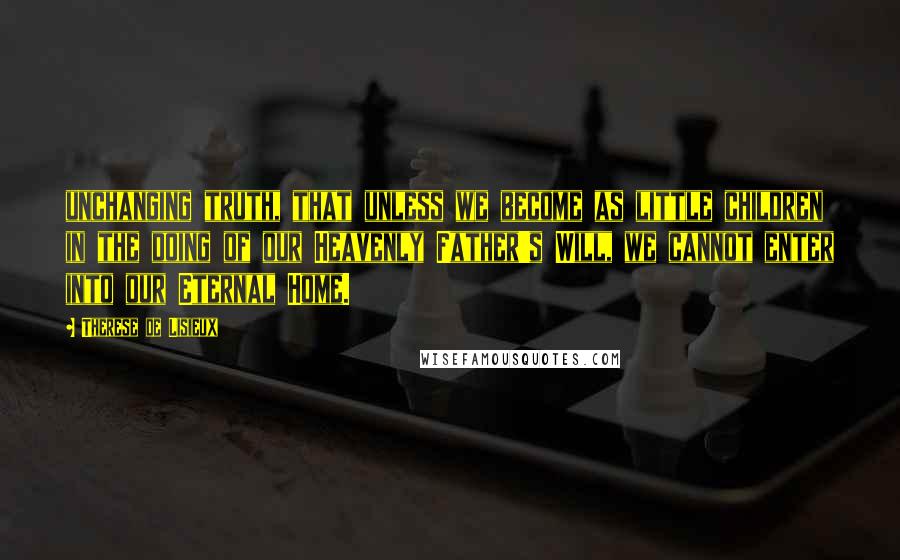 unchanging truth, that unless we become as little children in the doing of our Heavenly Father's Will, we cannot enter into our Eternal Home.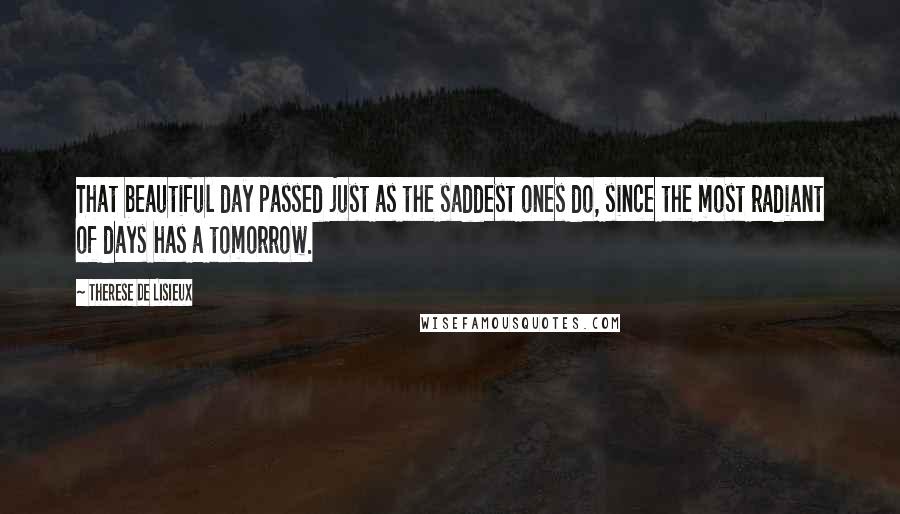 That beautiful day passed just as the saddest ones do, since the most radiant of days has a tomorrow.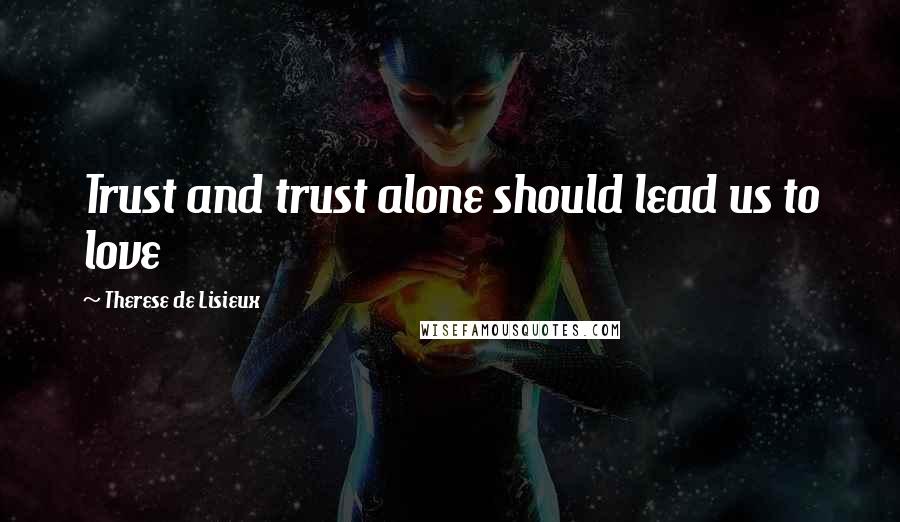 Trust and trust alone should lead us to love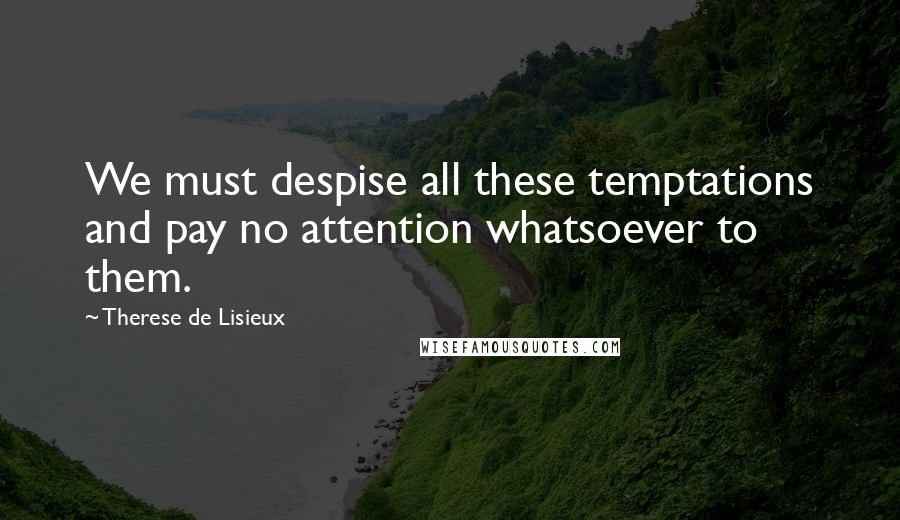 We must despise all these temptations and pay no attention whatsoever to them.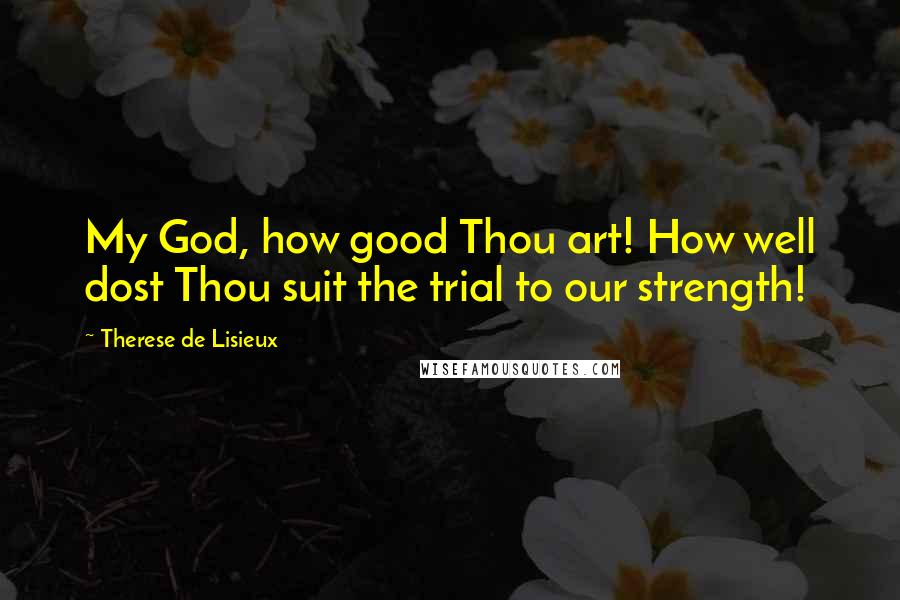 My God, how good Thou art! How well dost Thou suit the trial to our strength!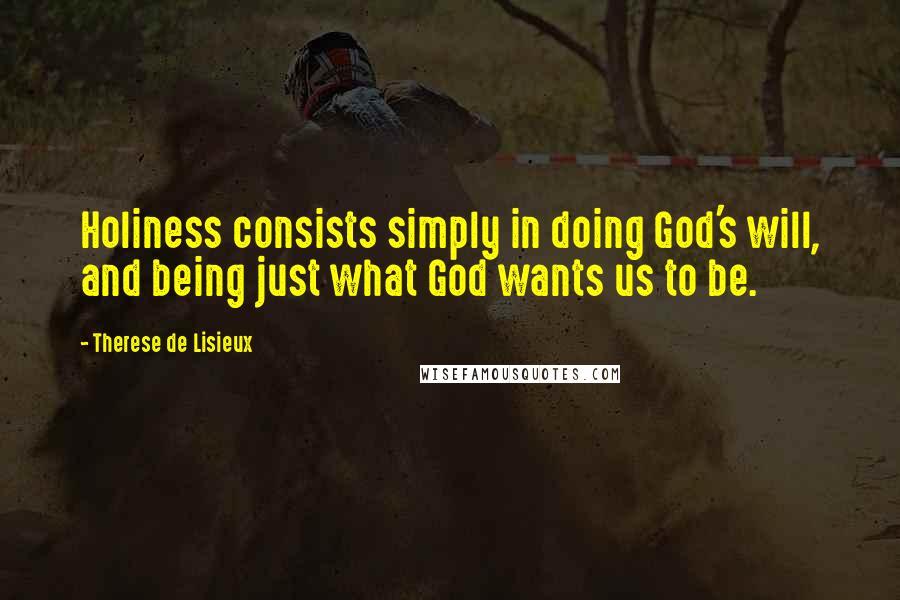 Holiness consists simply in doing God's will, and being just what God wants us to be.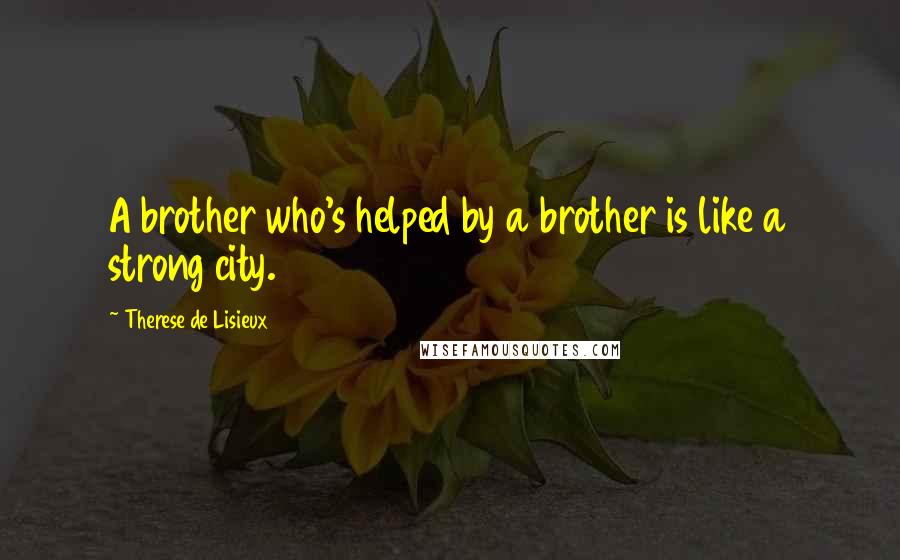 A brother who's helped by a brother is like a strong city.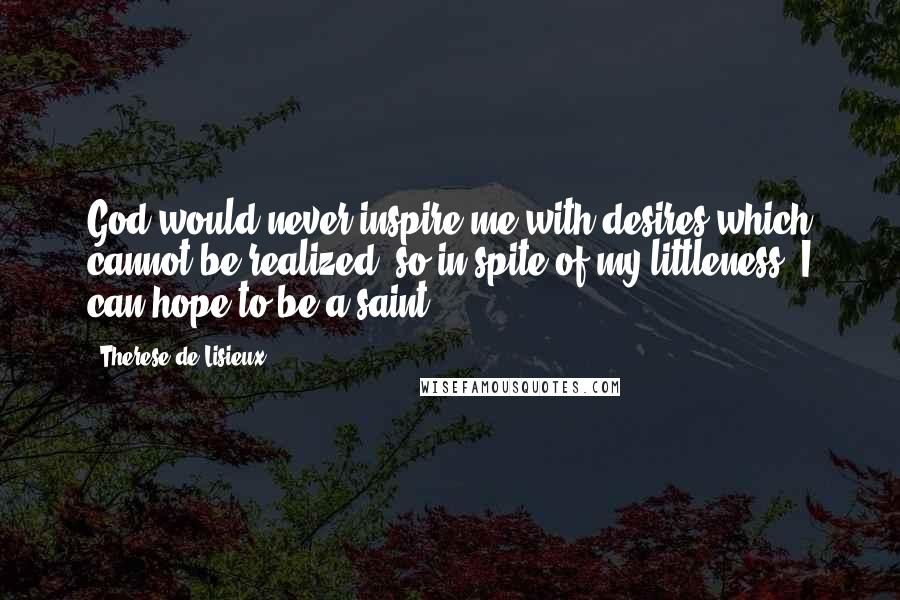 God would never inspire me with desires which cannot be realized; so in spite of my littleness, I can hope to be a saint.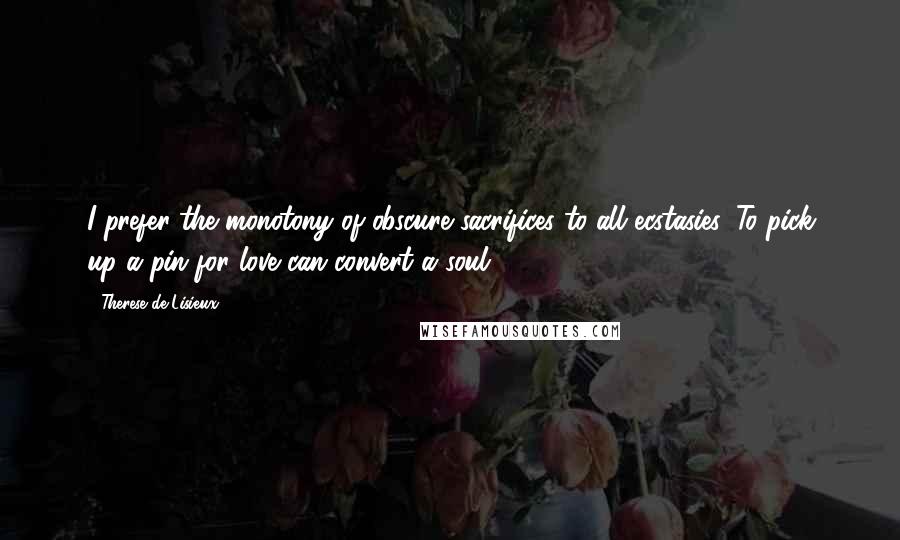 I prefer the monotony of obscure sacrifices to all ecstasies. To pick up a pin for love can convert a soul.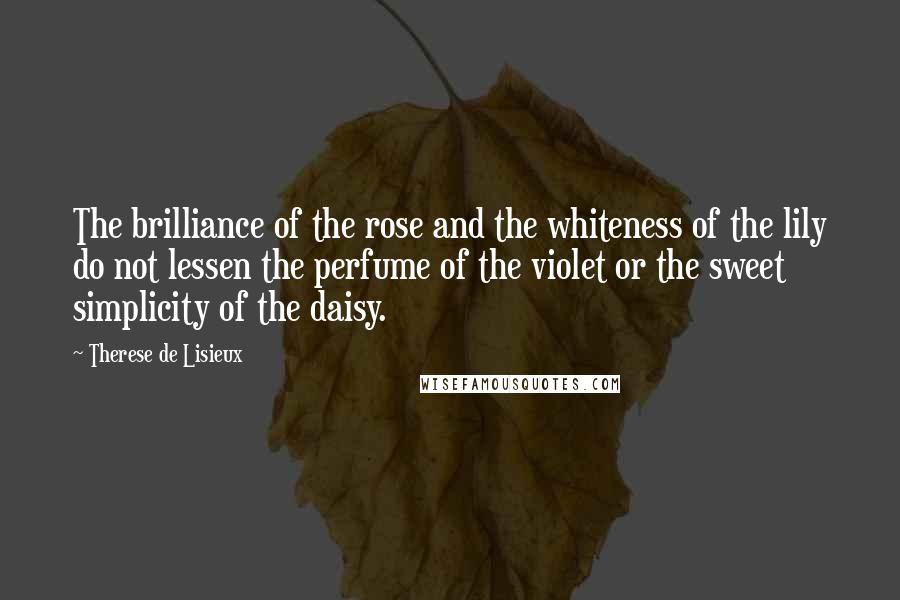 The brilliance of the rose and the whiteness of the lily do not lessen the perfume of the violet or the sweet simplicity of the daisy.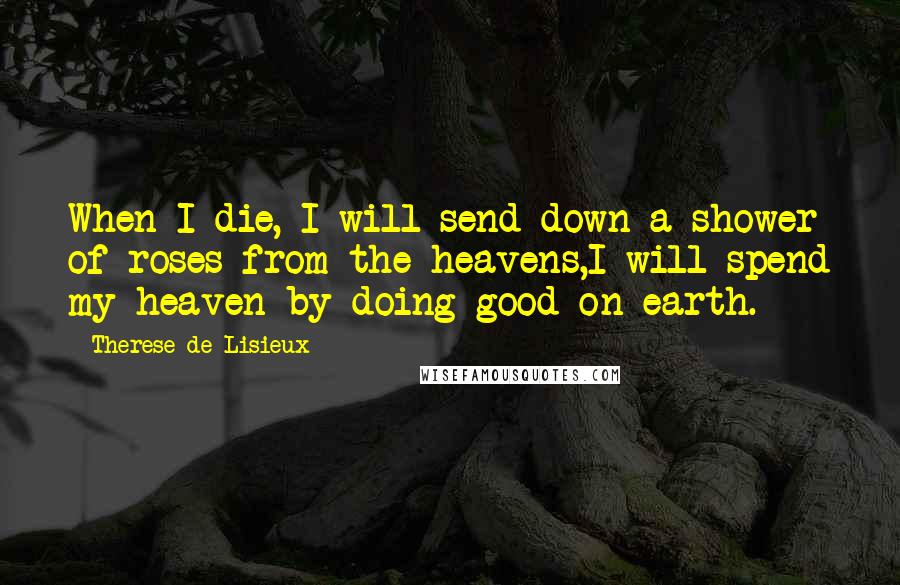 When I die, I will send down a shower of roses from the heavens,I will spend my heaven by doing good on earth.