Taylor Kitsch Quotes
Top 14 wise famous quotes and sayings by Taylor Kitsch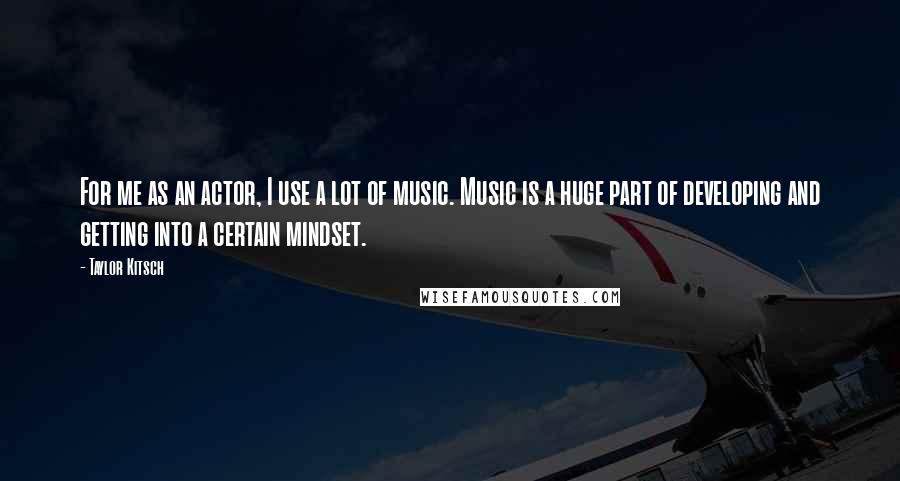 For me as an actor, I use a lot of music. Music is a huge part of developing and getting into a certain mindset.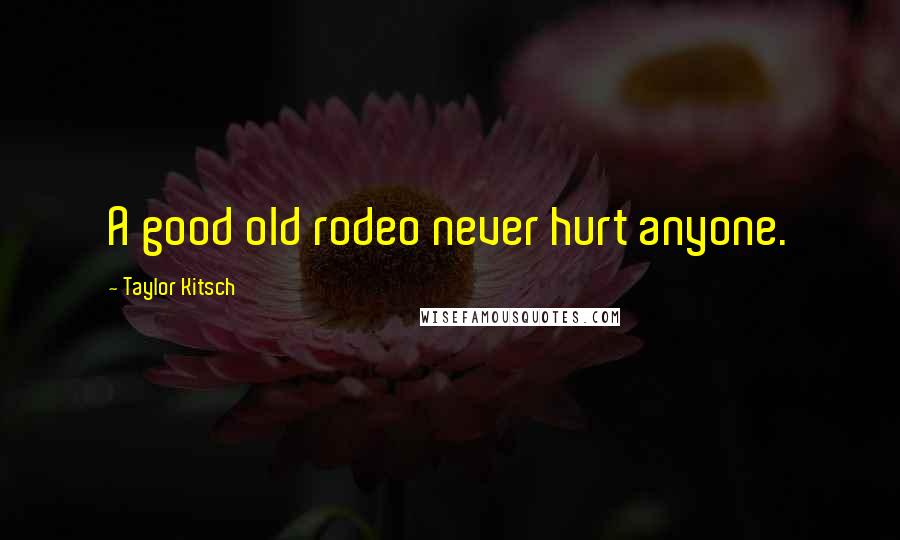 A good old rodeo never hurt anyone.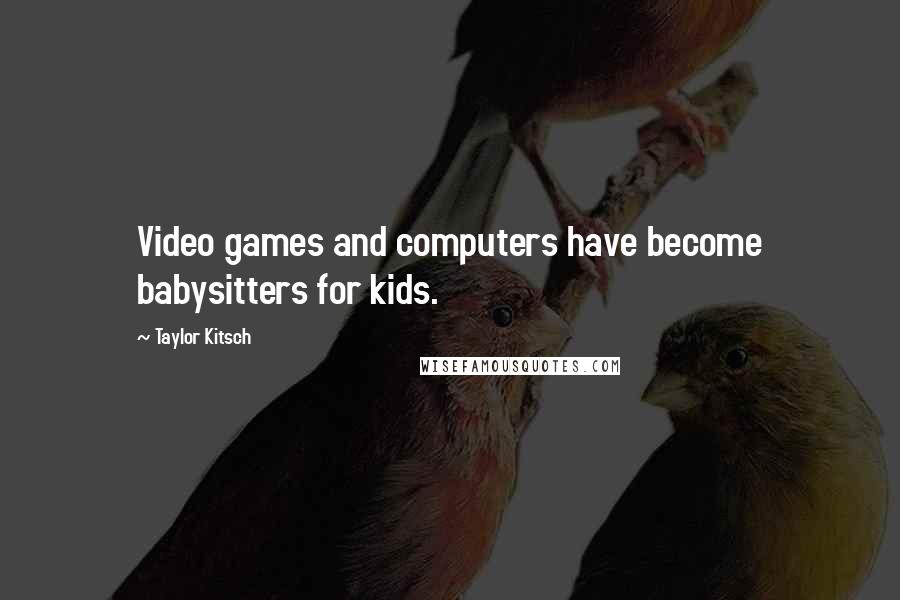 Video games and computers have become babysitters for kids.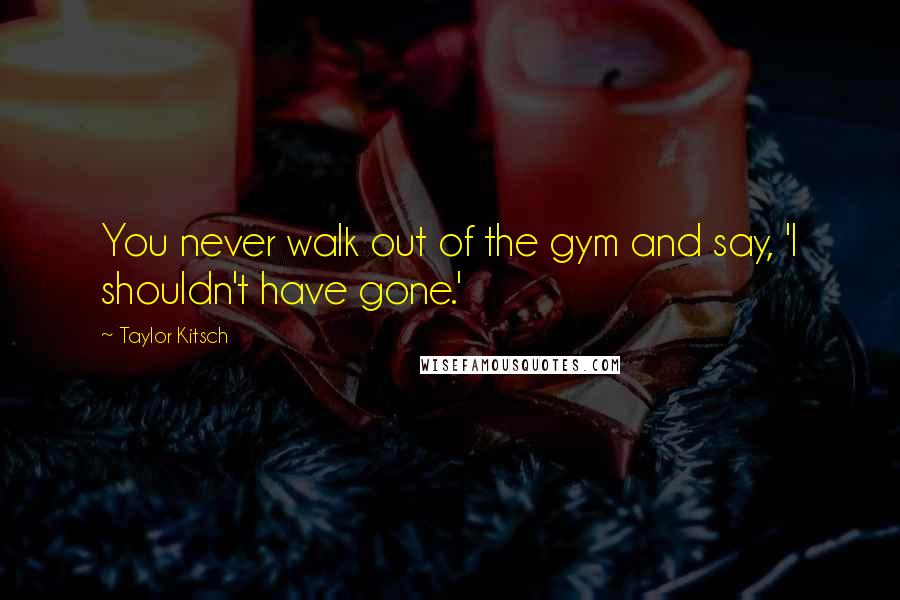 You never walk out of the gym and say, 'I shouldn't have gone.'
I'm an all-or-nothing person.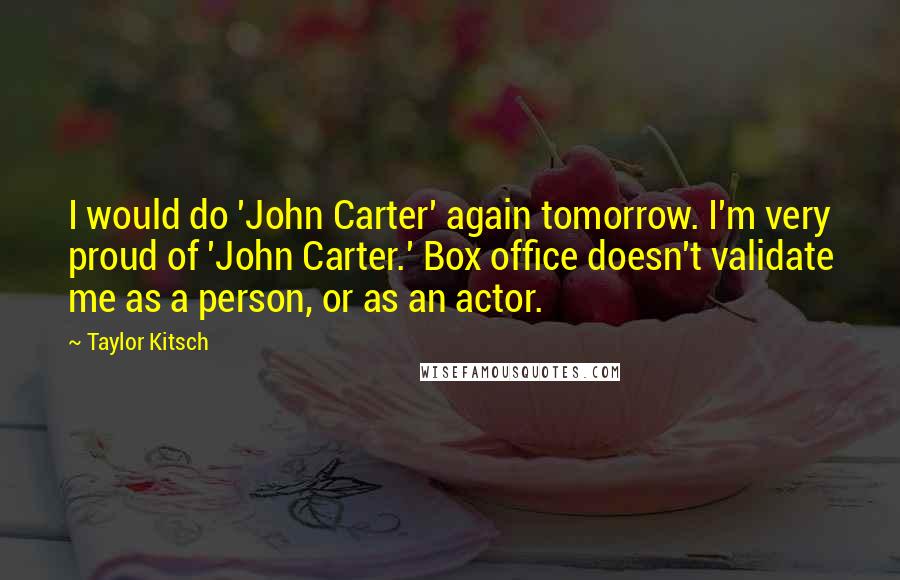 I would do 'John Carter' again tomorrow. I'm very proud of 'John Carter.' Box office doesn't validate me as a person, or as an actor.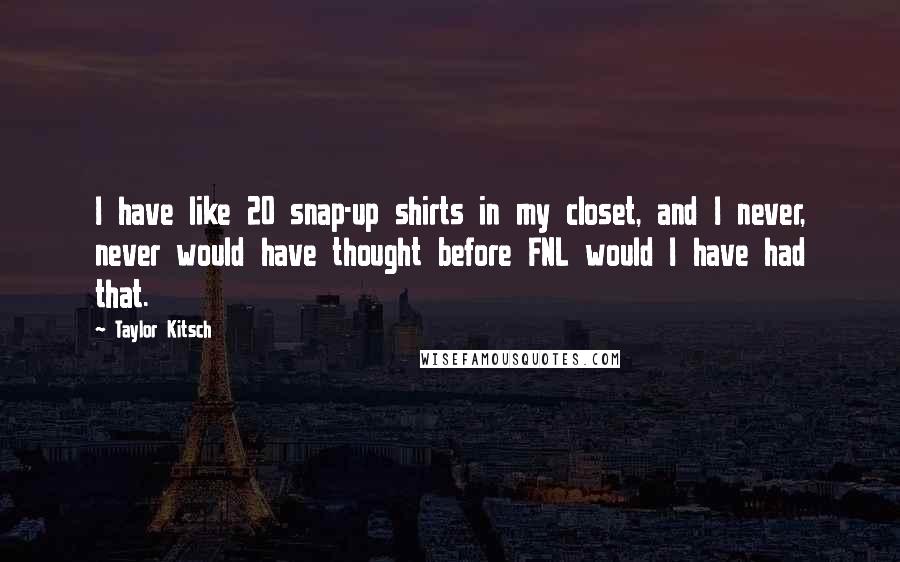 I have like 20 snap-up shirts in my closet, and I never, never would have thought before FNL would I have had that.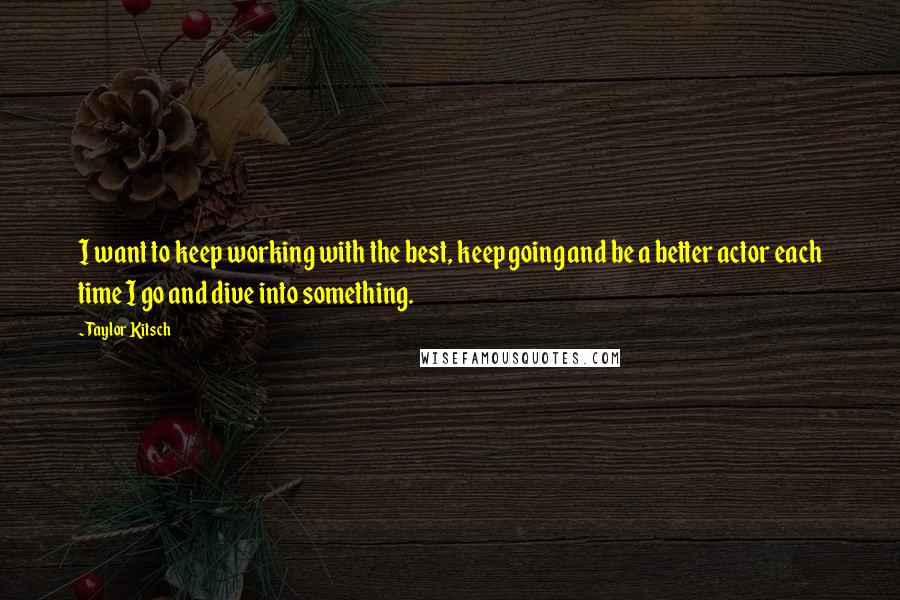 I want to keep working with the best, keep going and be a better actor each time I go and dive into something.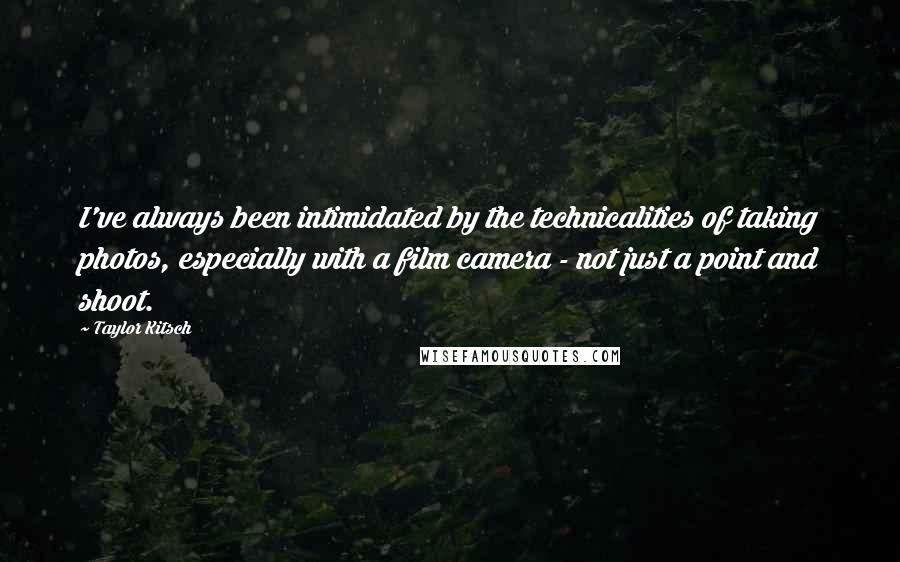 I've always been intimidated by the technicalities of taking photos, especially with a film camera - not just a point and shoot.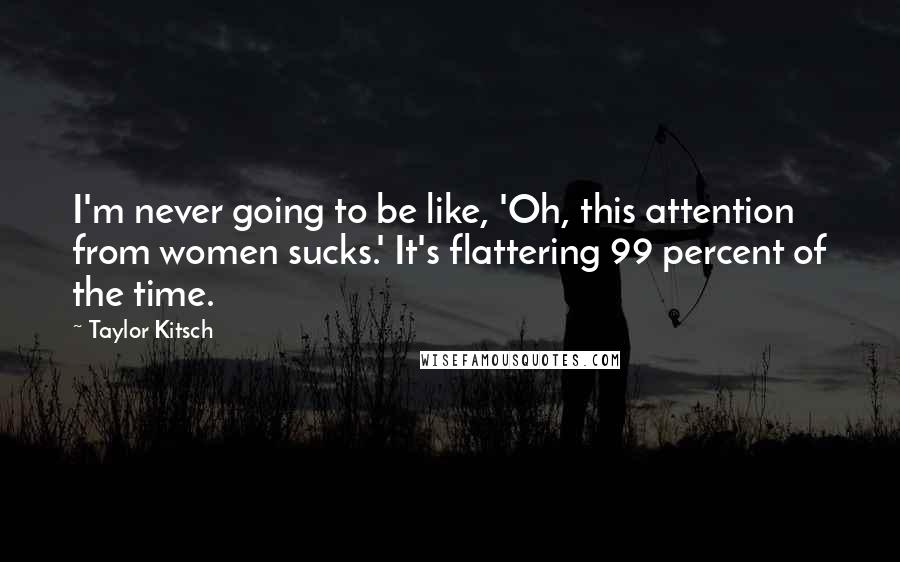 I'm never going to be like, 'Oh, this attention from women sucks.' It's flattering 99 percent of the time.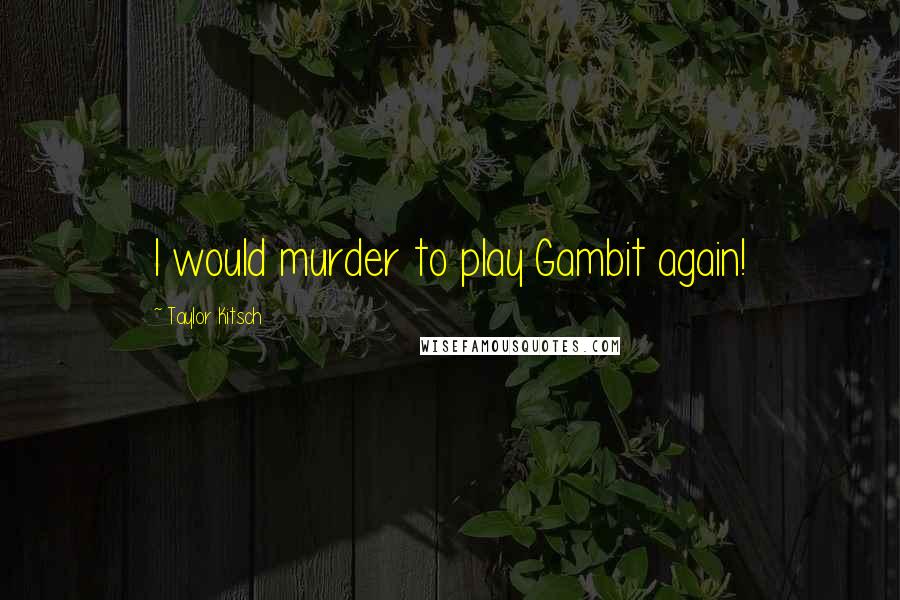 I would murder to play Gambit again!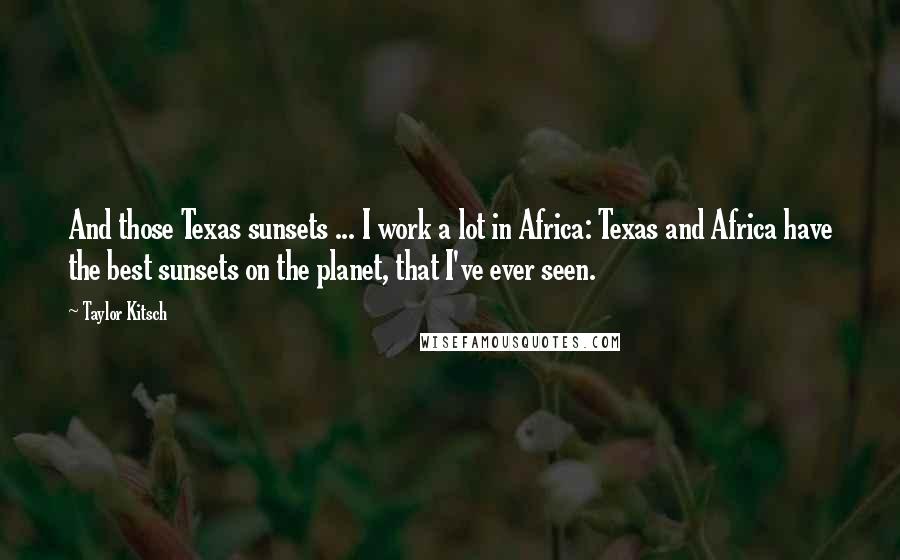 And those Texas sunsets ... I work a lot in Africa: Texas and Africa have the best sunsets on the planet, that I've ever seen.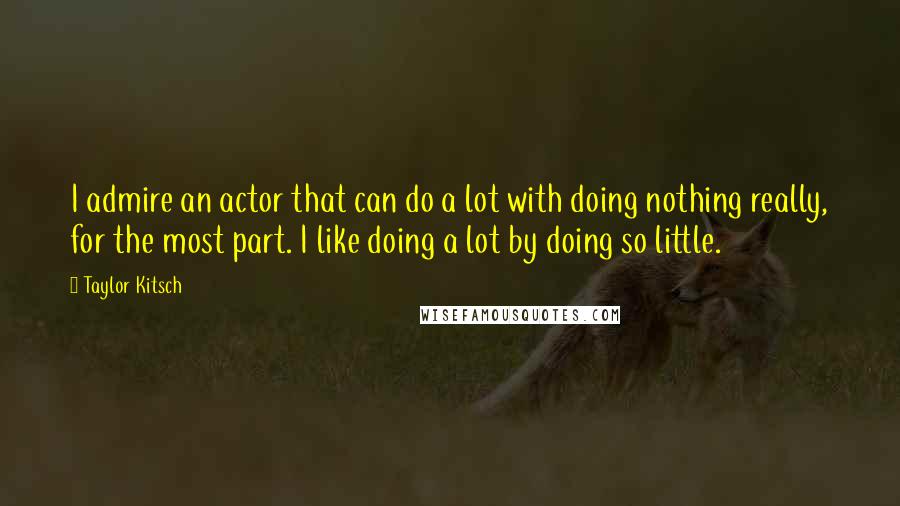 I admire an actor that can do a lot with doing nothing really, for the most part. I like doing a lot by doing so little.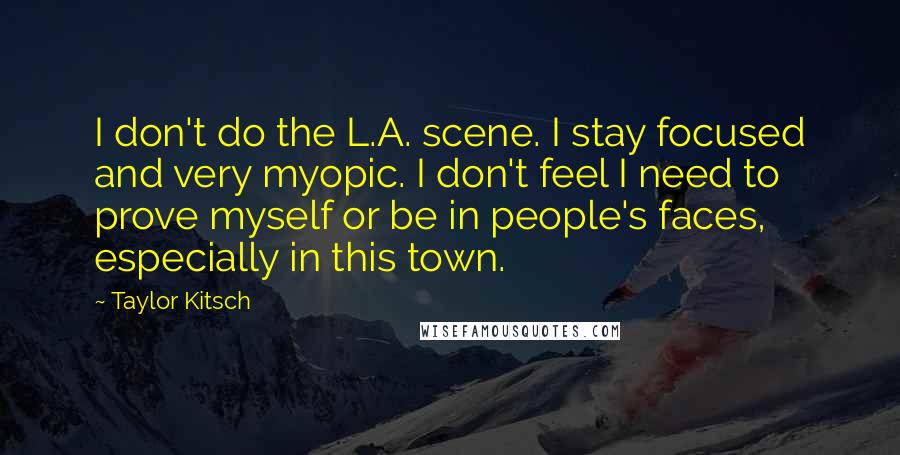 I don't do the L.A. scene. I stay focused and very myopic. I don't feel I need to prove myself or be in people's faces, especially in this town.