Srividya Srinivasan Quotes
Top 39 wise famous quotes and sayings by Srividya Srinivasan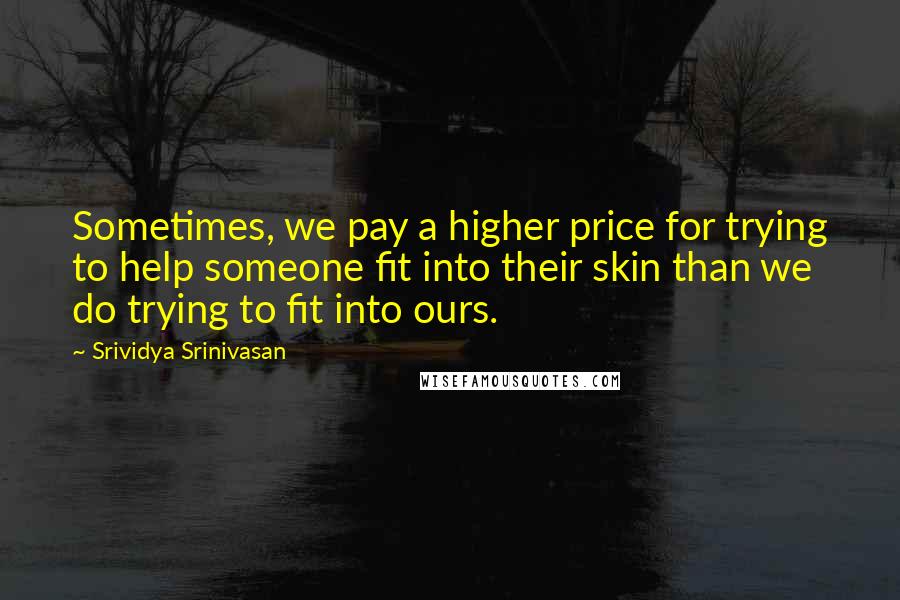 Sometimes, we pay a higher price for trying to help someone fit into their skin than we do trying to fit into ours.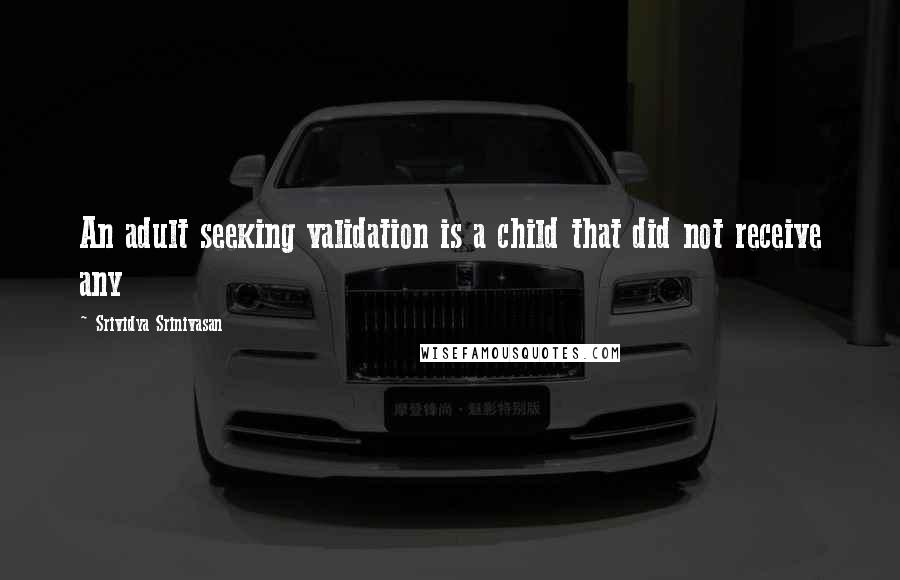 An adult seeking validation is a child that did not receive any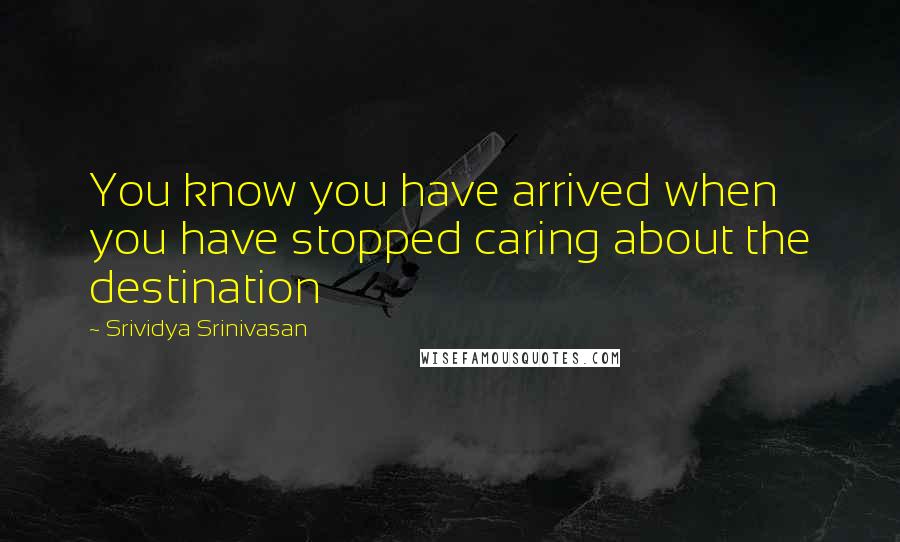 You know you have arrived when you have stopped caring about the destination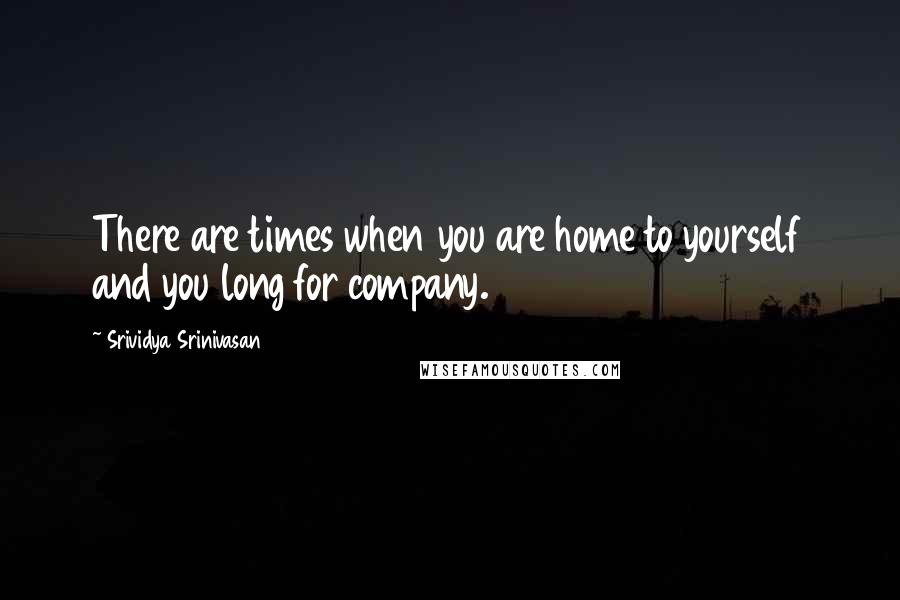 There are times when you are home to yourself and you long for company.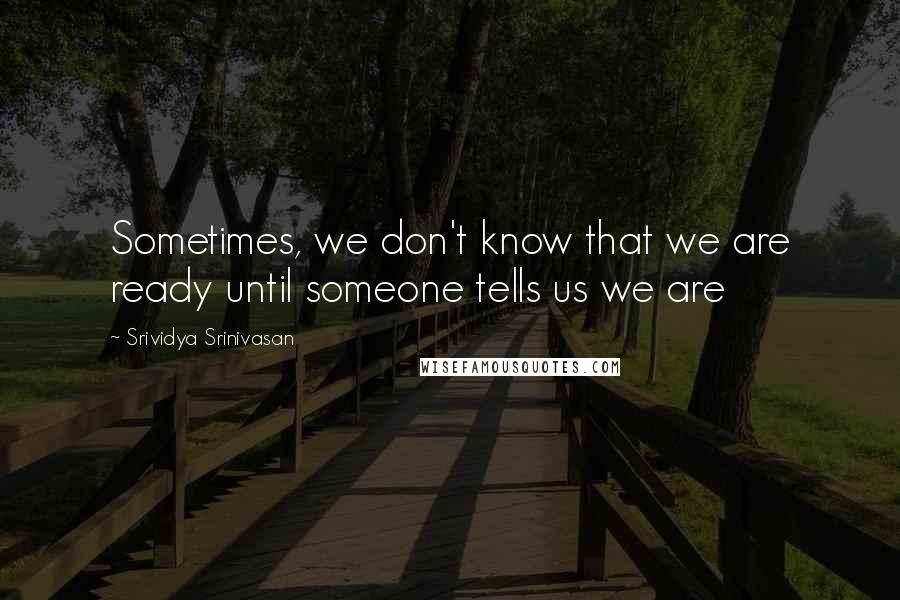 Sometimes, we don't know that we are ready until someone tells us we are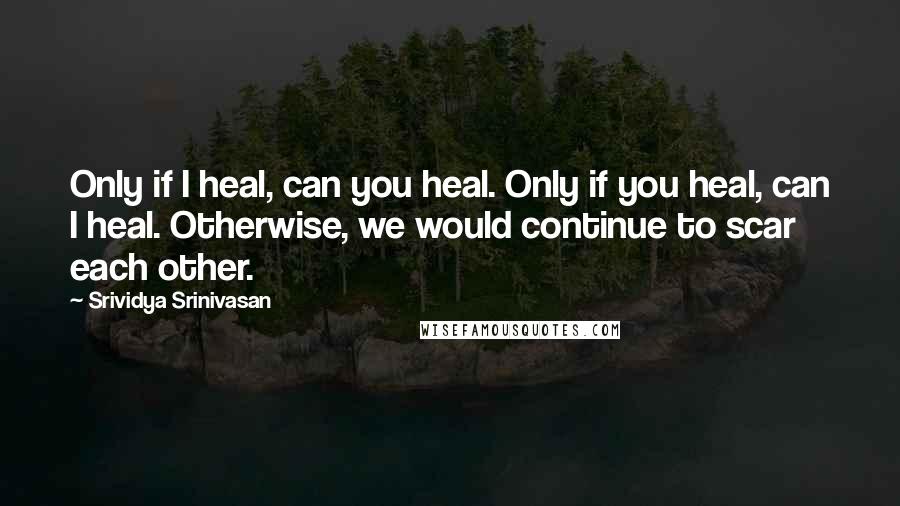 Only if I heal, can you heal. Only if you heal, can I heal. Otherwise, we would continue to scar each other.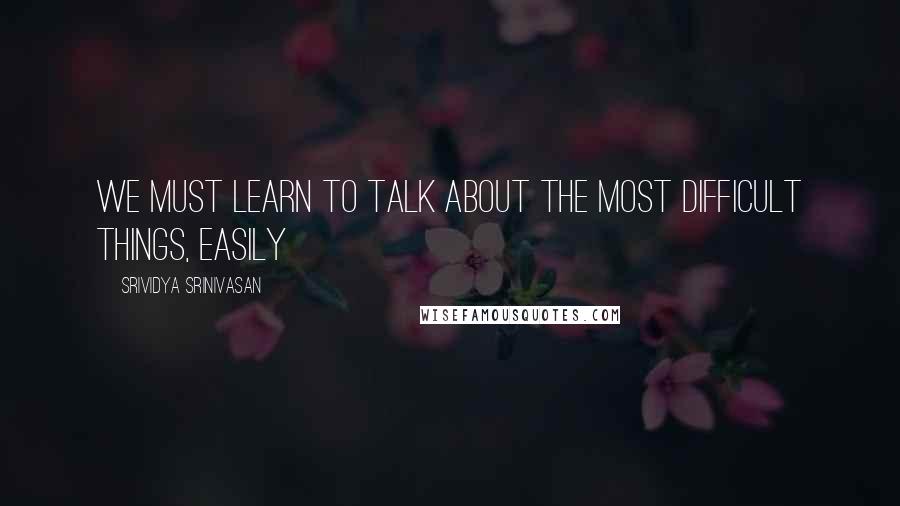 We must learn to talk about the most difficult things, easily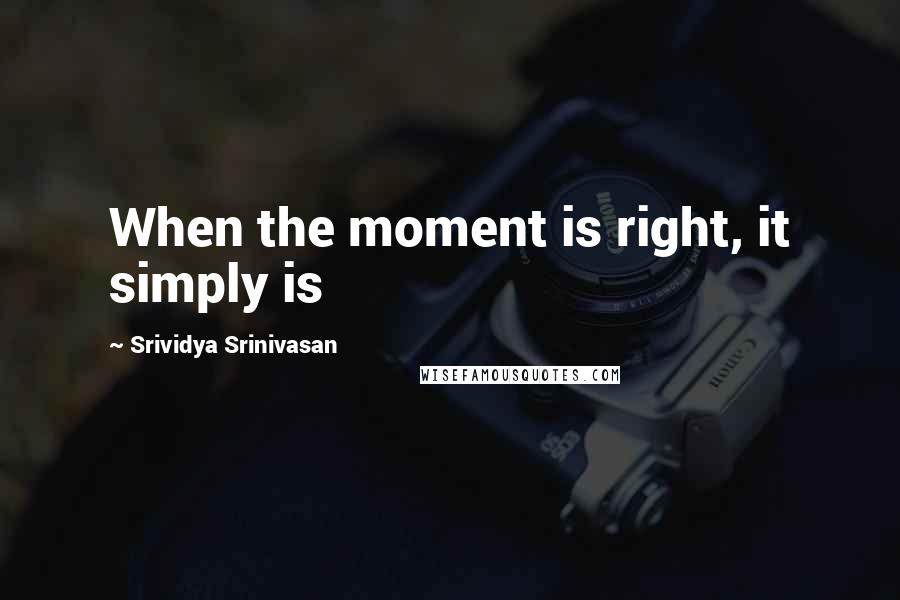 When the moment is right, it simply is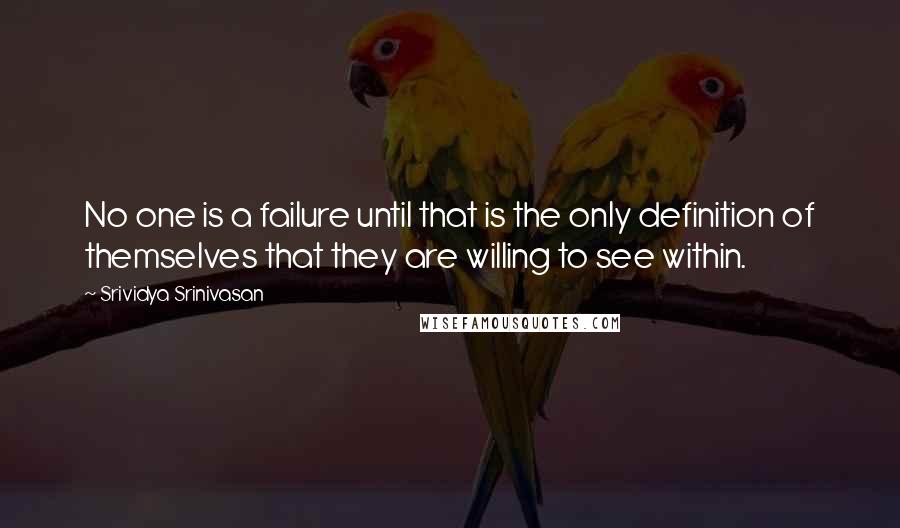 No one is a failure until that is the only definition of themselves that they are willing to see within.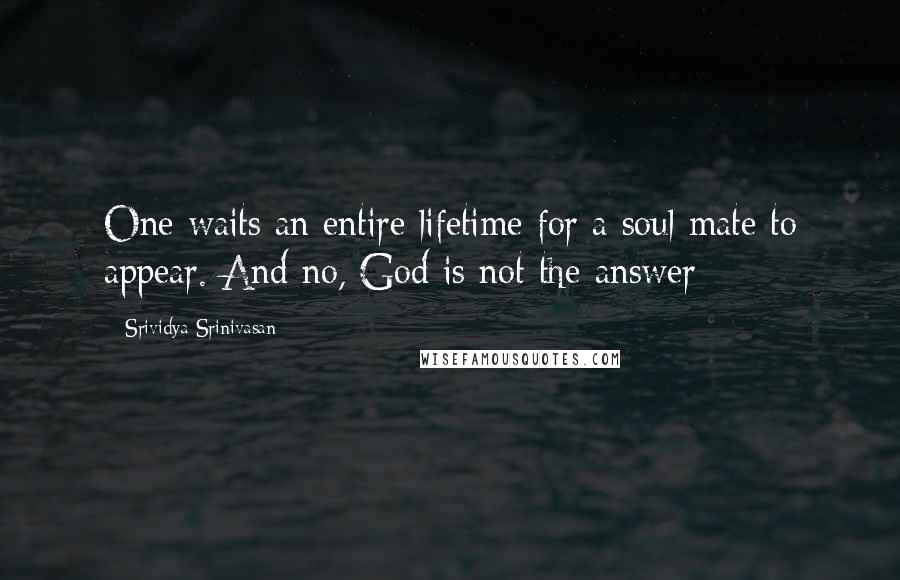 One waits an entire lifetime for a soul mate to appear. And no, God is not the answer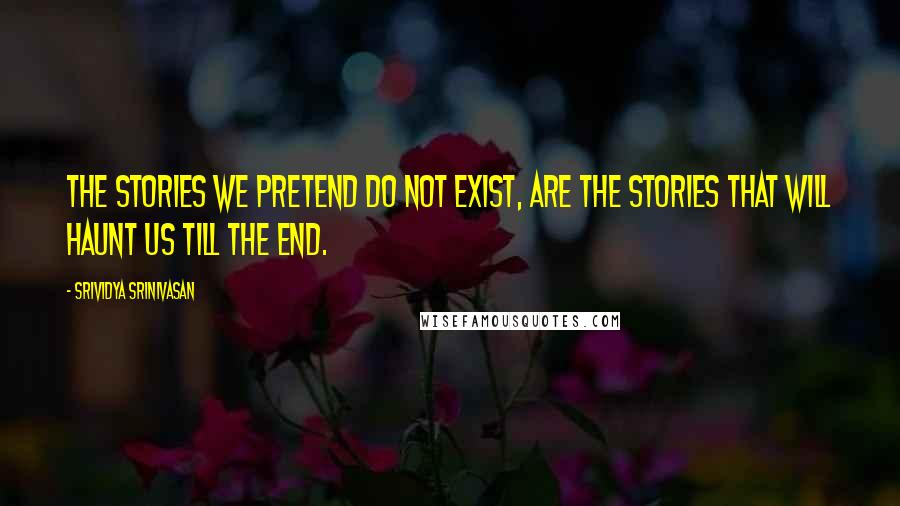 The stories we pretend do not exist, are the stories that will haunt us till the end.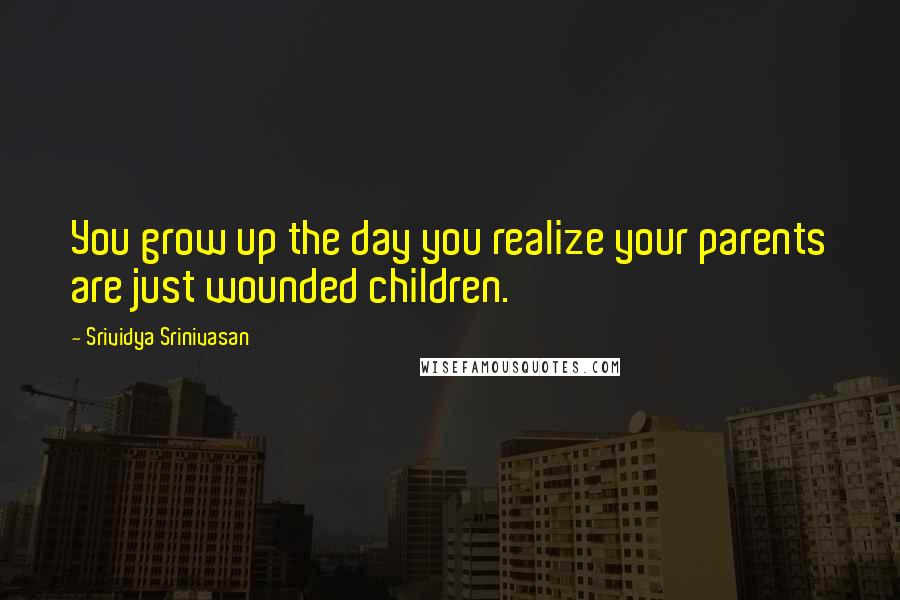 You grow up the day you realize your parents are just wounded children.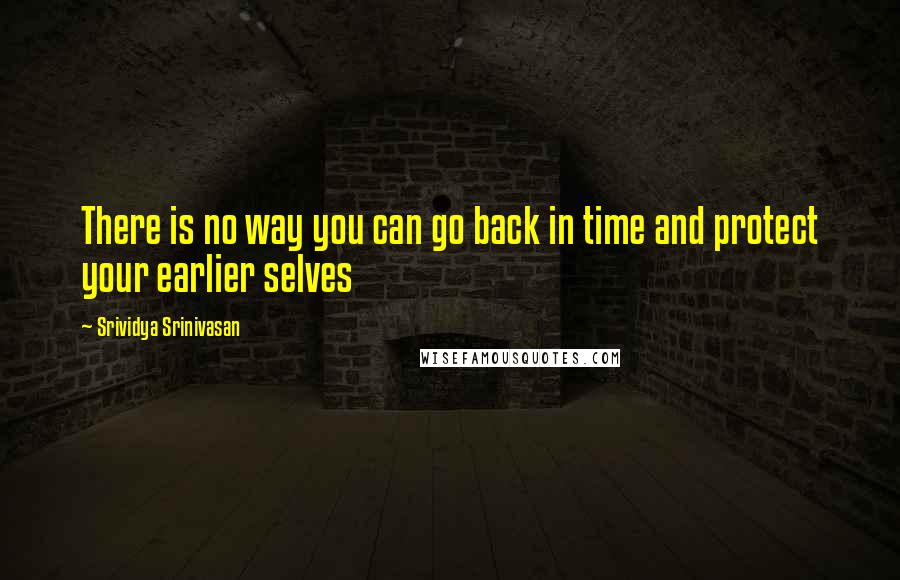 There is no way you can go back in time and protect your earlier selves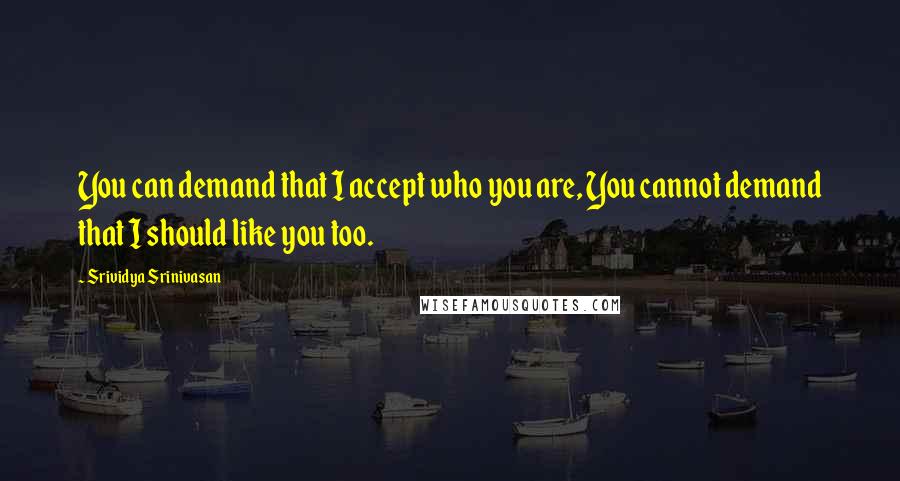 You can demand that I accept who you are, You cannot demand that I should like you too.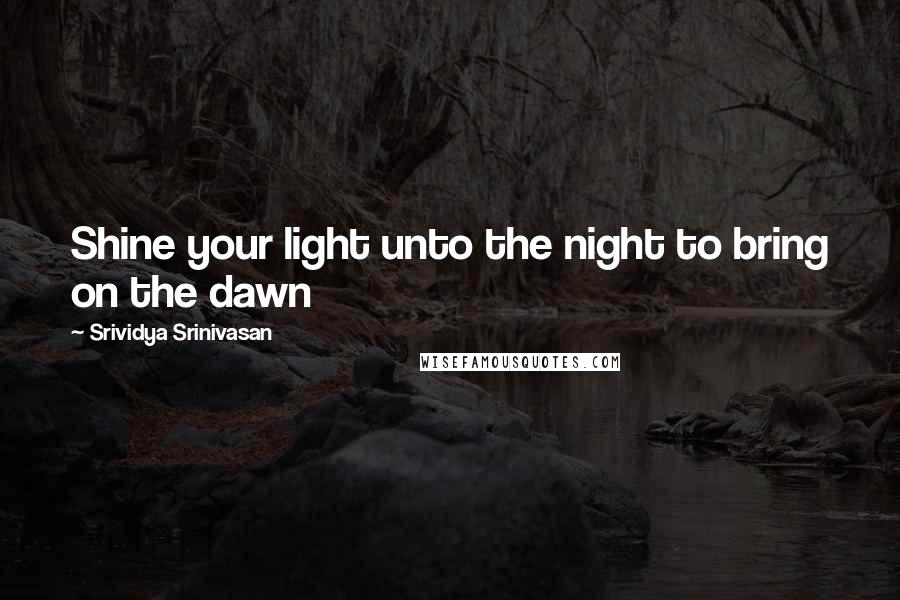 Shine your light unto the night to bring on the dawn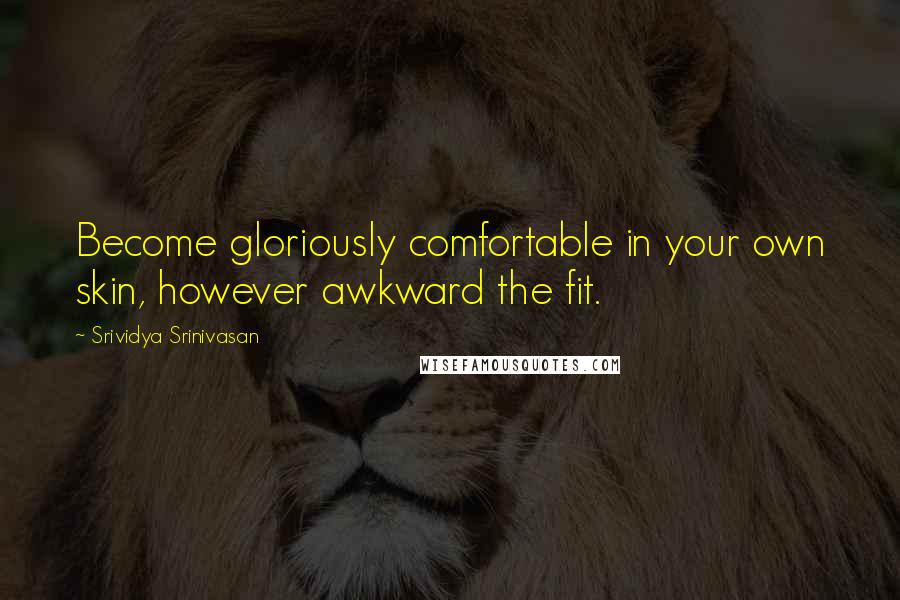 Become gloriously comfortable in your own skin, however awkward the fit.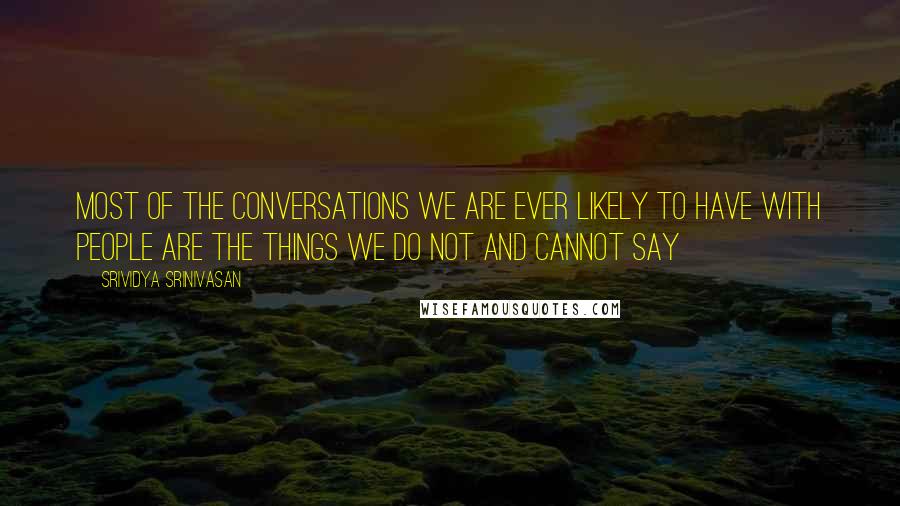 Most of the conversations we are ever likely to have with people are the things we do not and cannot say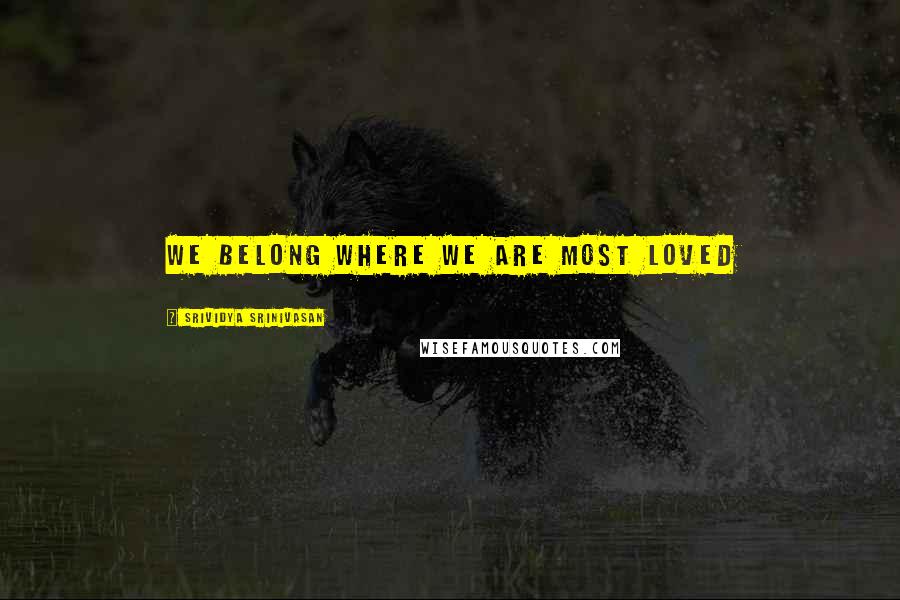 We belong where we are most loved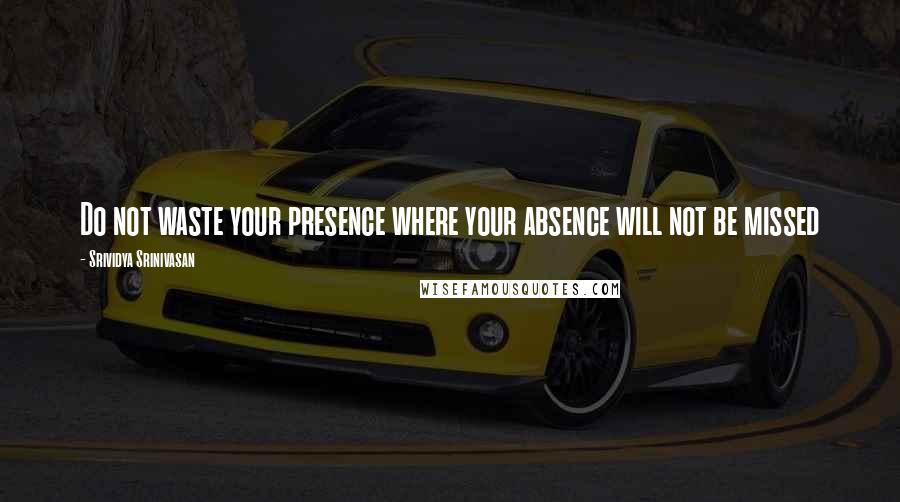 Do not waste your presence where your absence will not be missed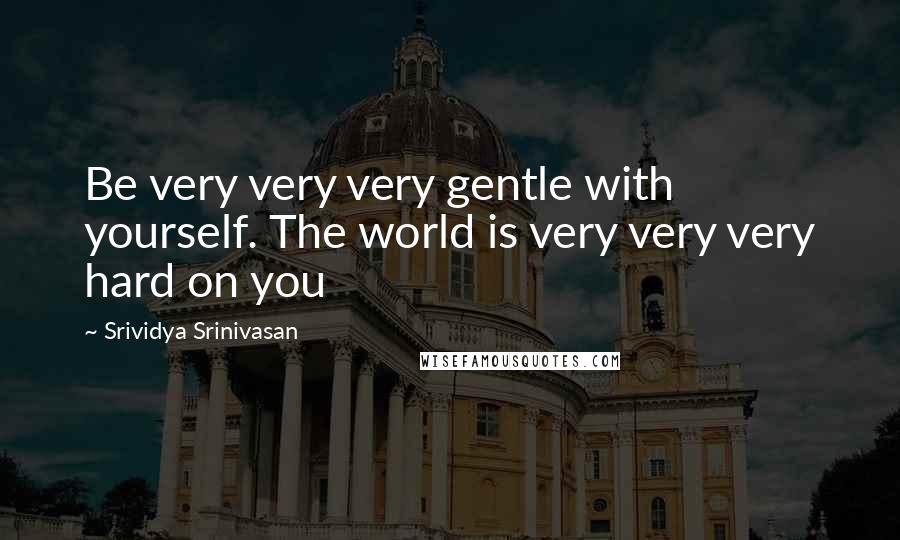 Be very very very gentle with yourself. The world is very very very hard on you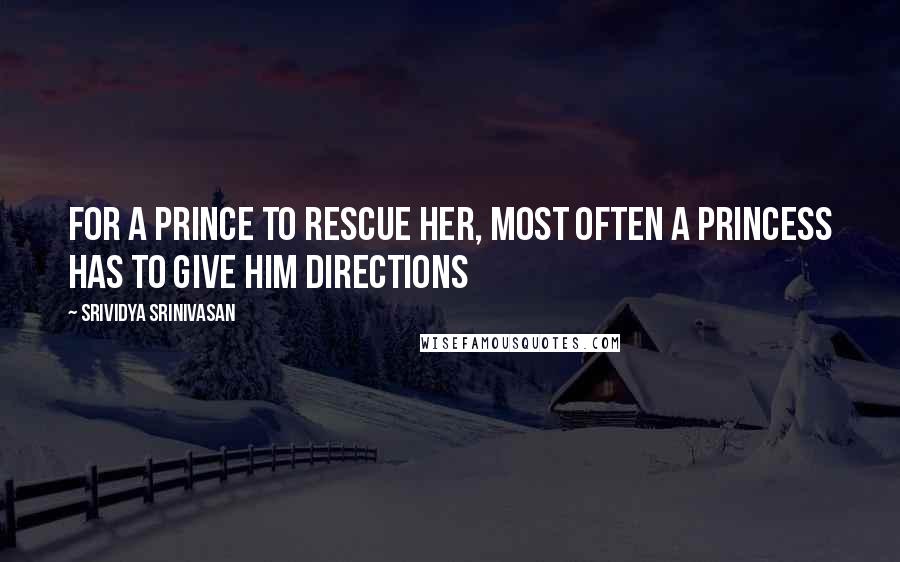 For a prince to rescue her, most often a princess has to give him directions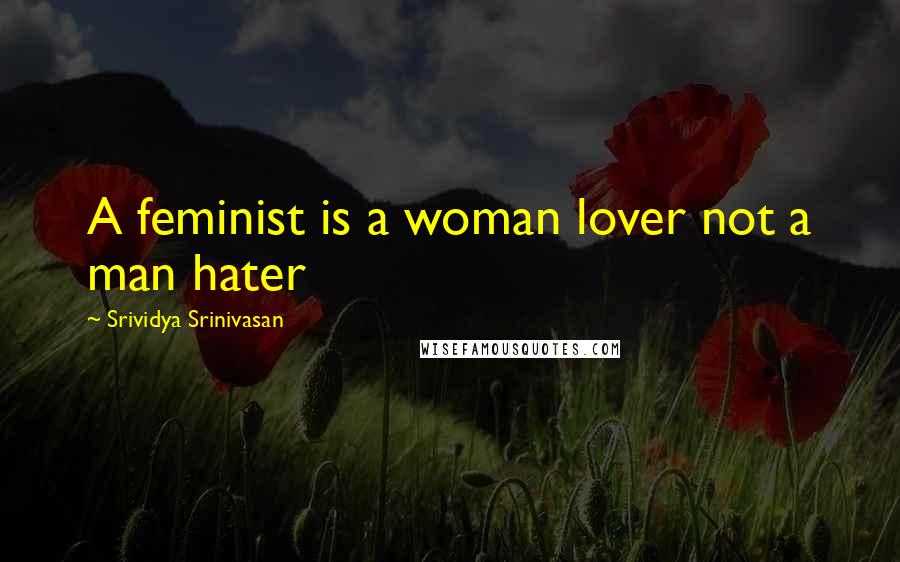 A feminist is a woman lover not a man hater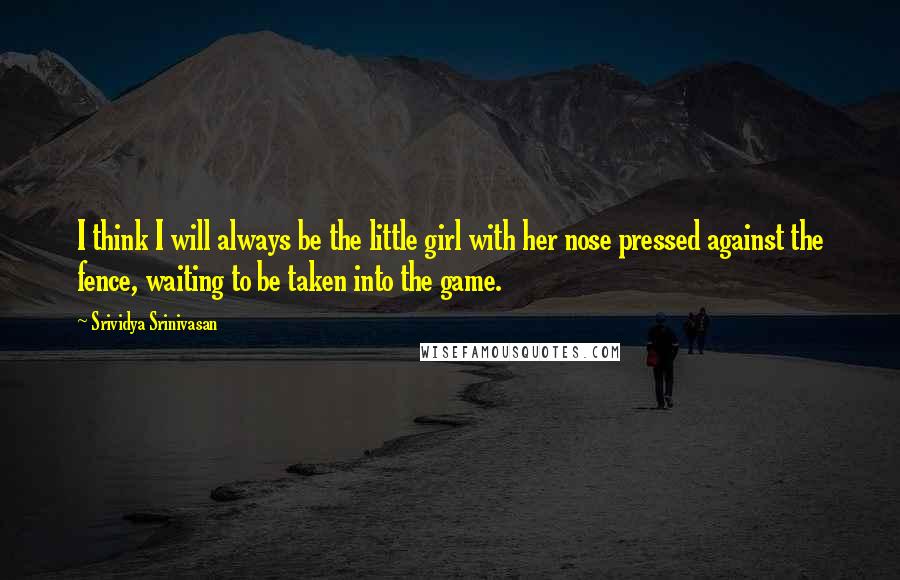 I think I will always be the little girl with her nose pressed against the fence, waiting to be taken into the game.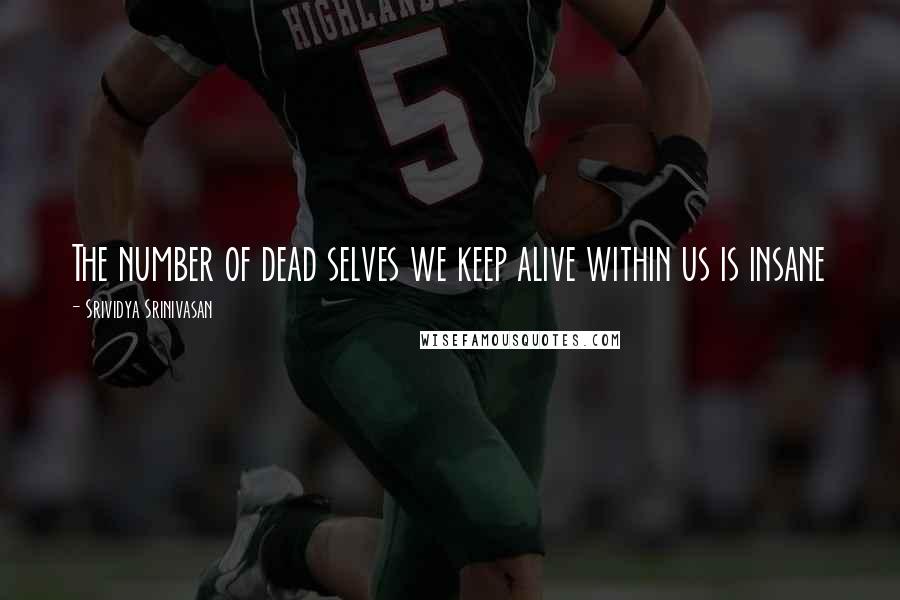 The number of dead selves we keep alive within us is insane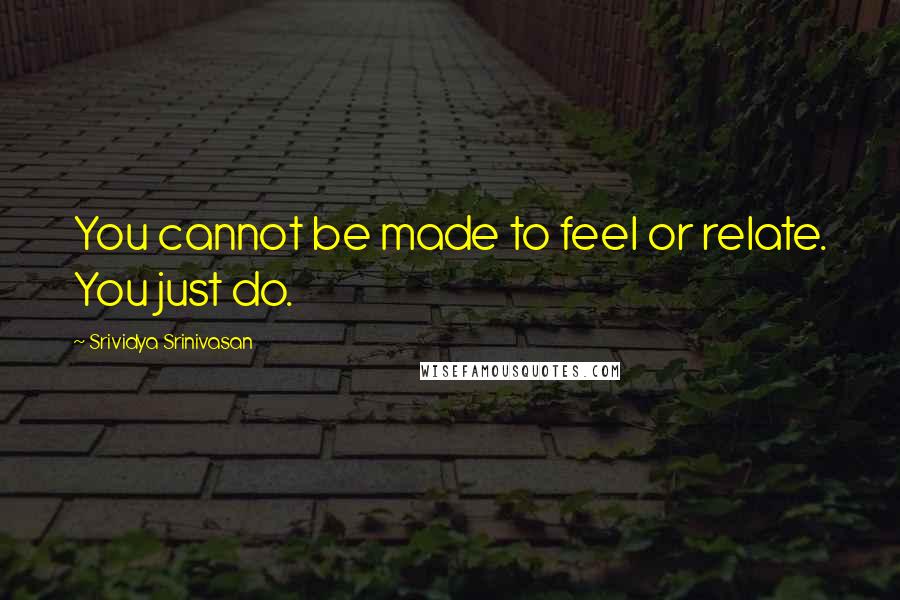 You cannot be made to feel or relate. You just do.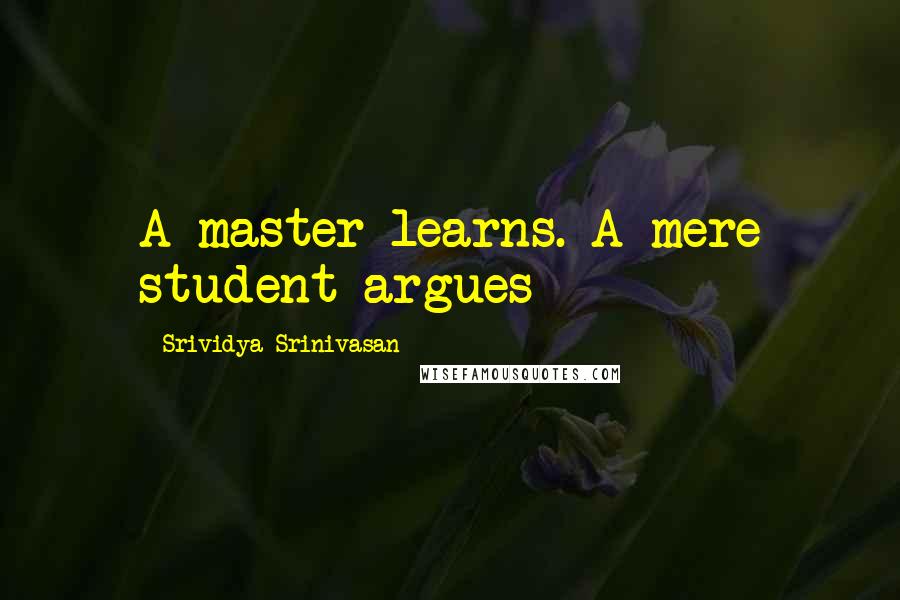 A master learns. A mere student argues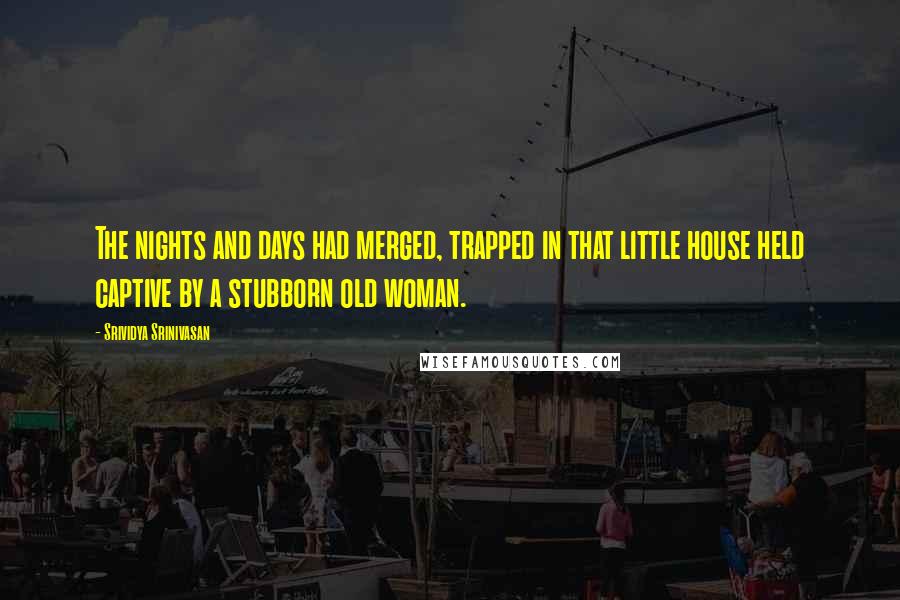 The nights and days had merged, trapped in that little house held captive by a stubborn old woman.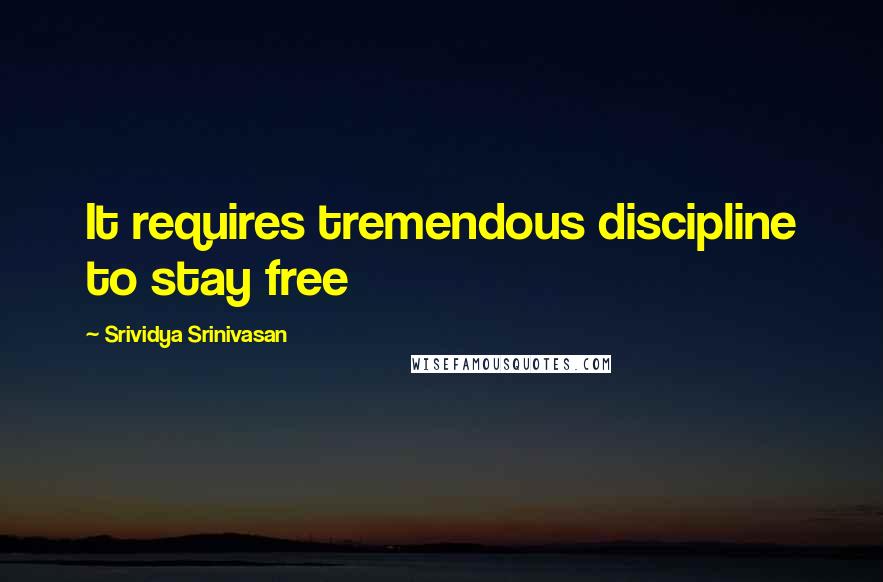 It requires tremendous discipline to stay free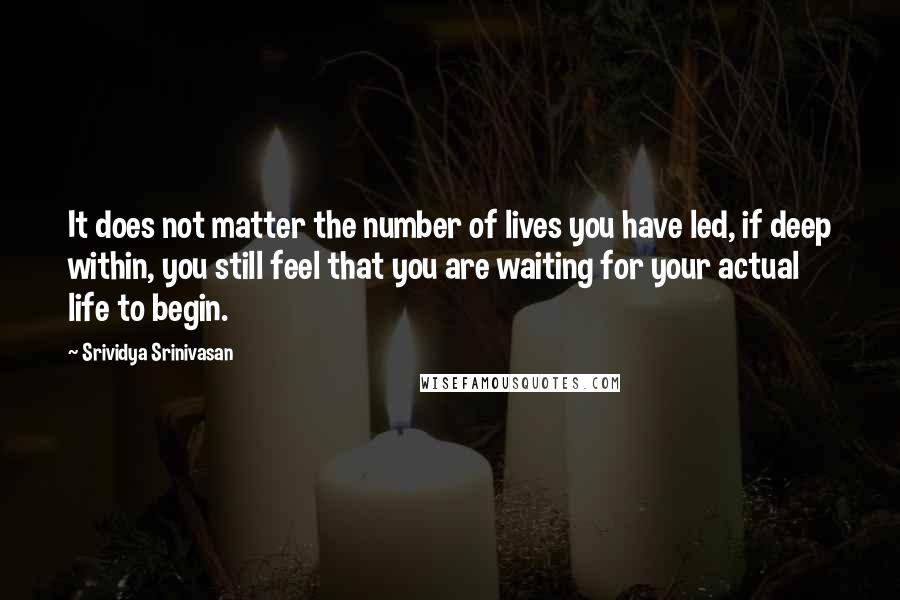 It does not matter the number of lives you have led, if deep within, you still feel that you are waiting for your actual life to begin.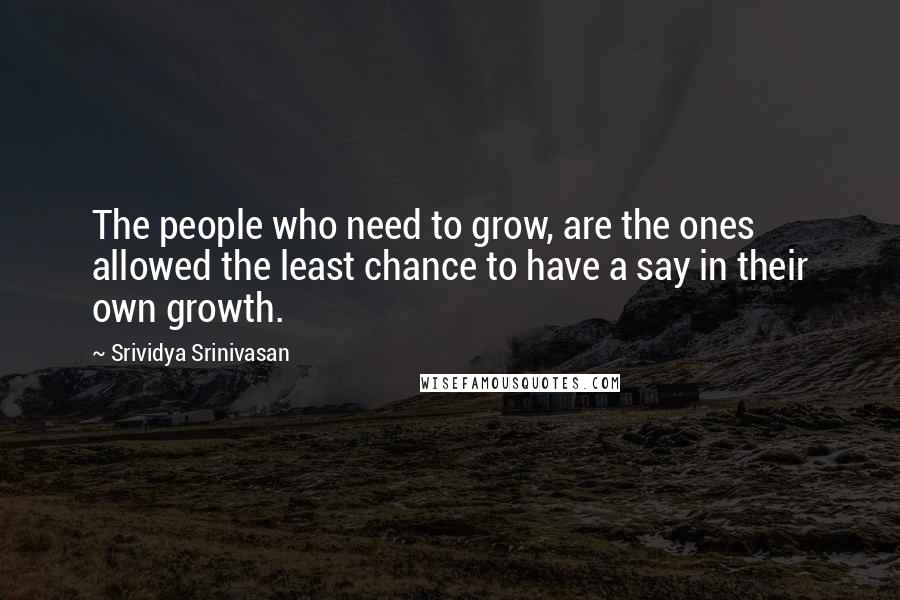 The people who need to grow, are the ones allowed the least chance to have a say in their own growth.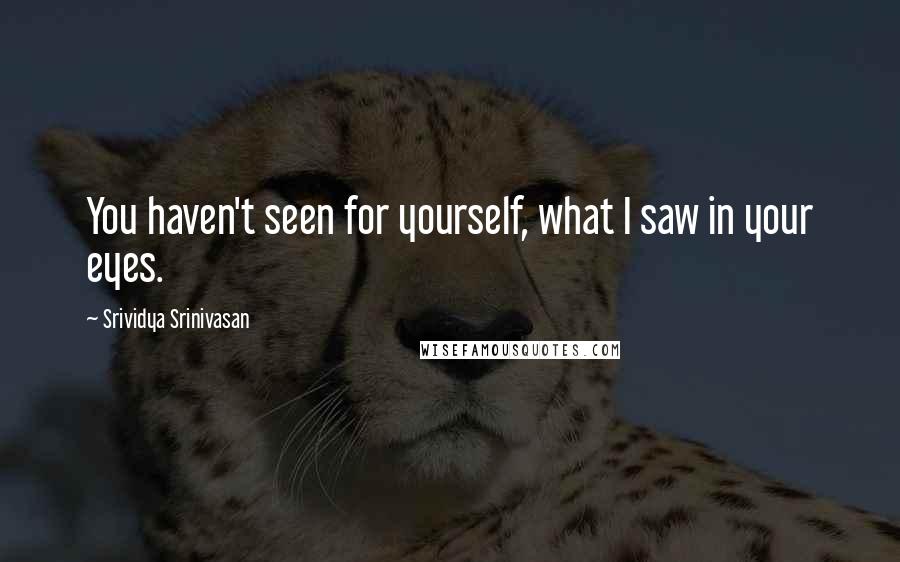 You haven't seen for yourself, what I saw in your eyes.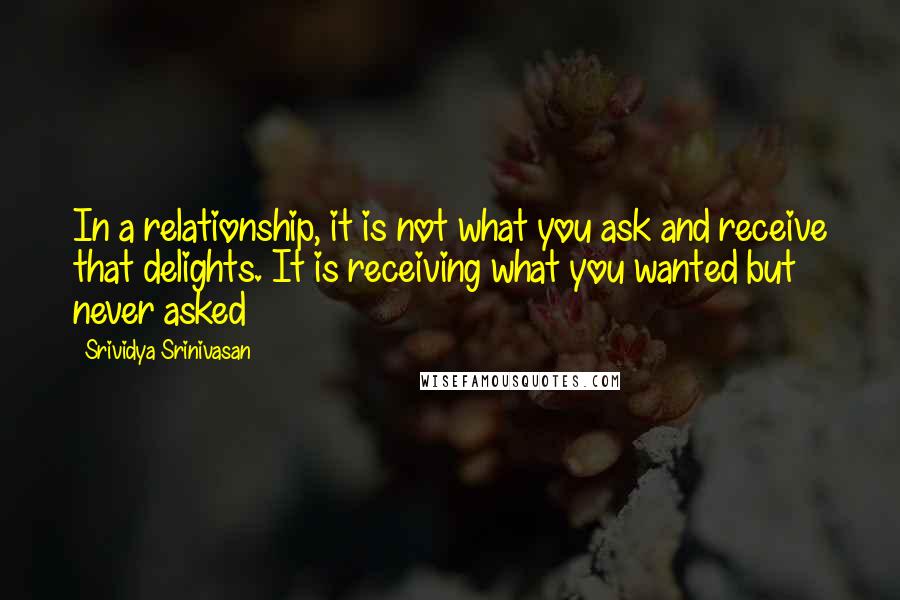 In a relationship, it is not what you ask and receive that delights. It is receiving what you wanted but never asked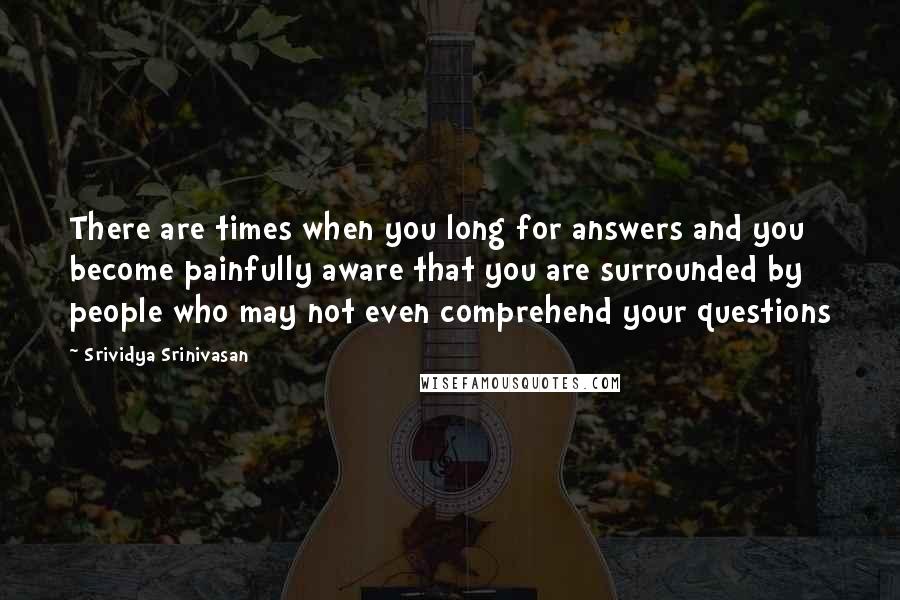 There are times when you long for answers and you become painfully aware that you are surrounded by people who may not even comprehend your questions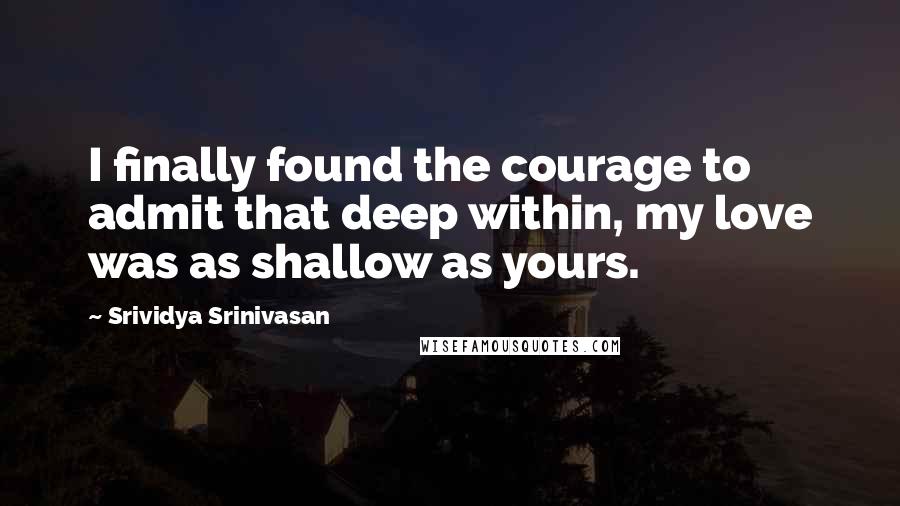 I finally found the courage to admit that deep within, my love was as shallow as yours.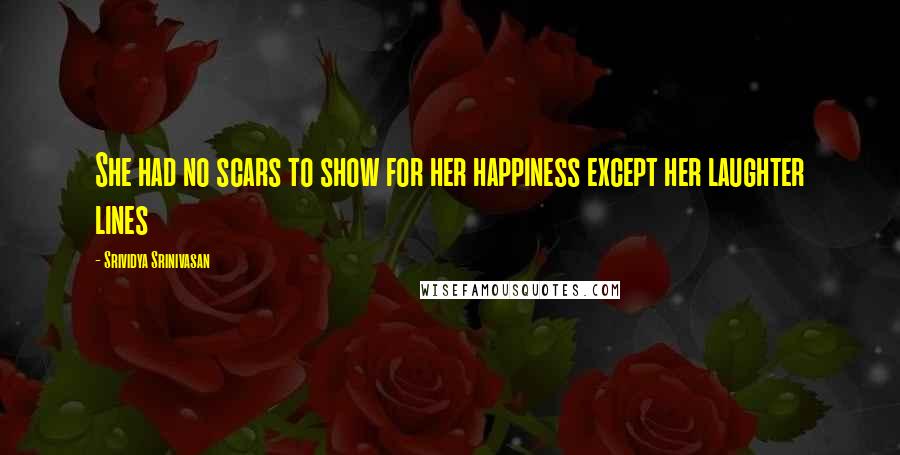 She had no scars to show for her happiness except her laughter lines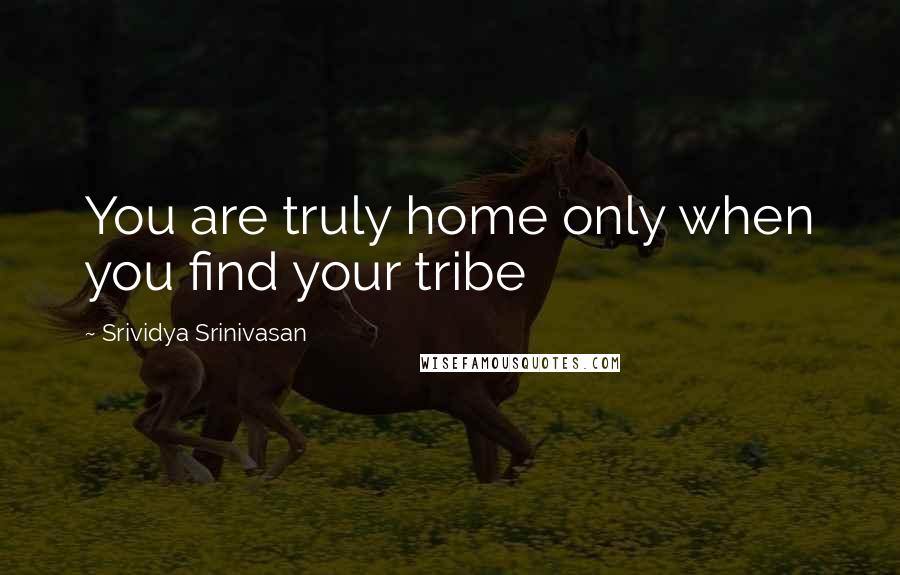 You are truly home only when you find your tribe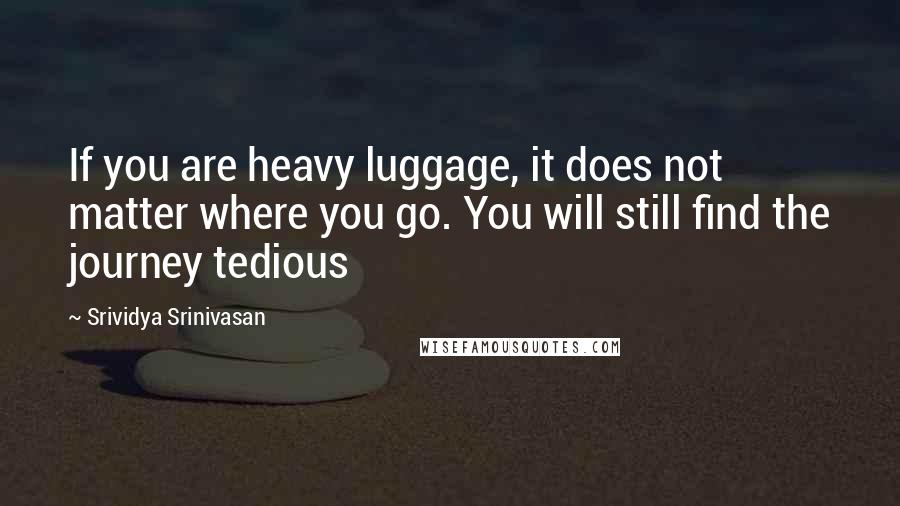 If you are heavy luggage, it does not matter where you go. You will still find the journey tedious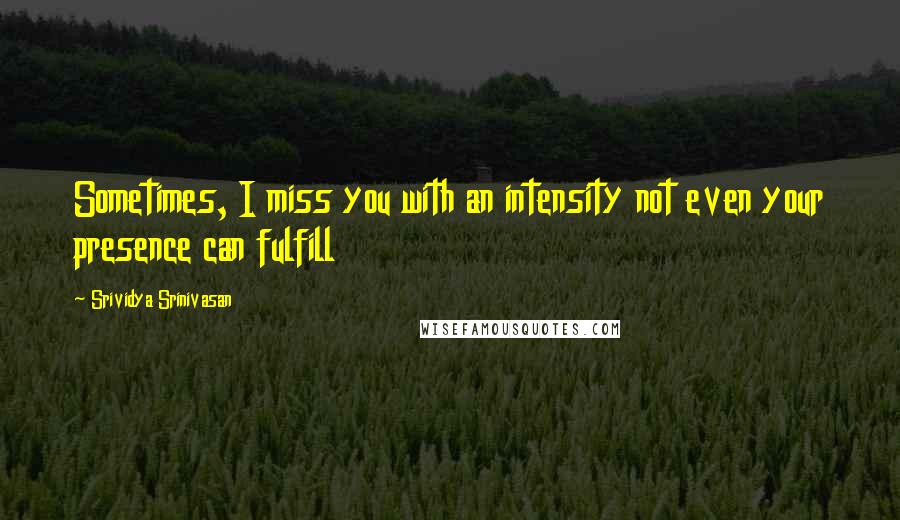 Sometimes, I miss you with an intensity not even your presence can fulfill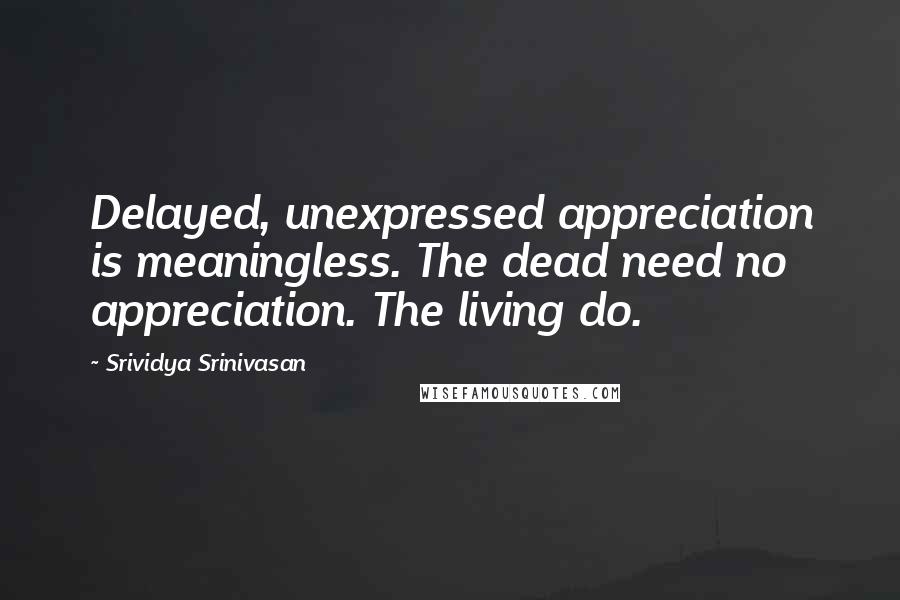 Delayed, unexpressed appreciation is meaningless. The dead need no appreciation. The living do.