Sonia Friedman Quotes
Top 6 wise famous quotes and sayings by Sonia Friedman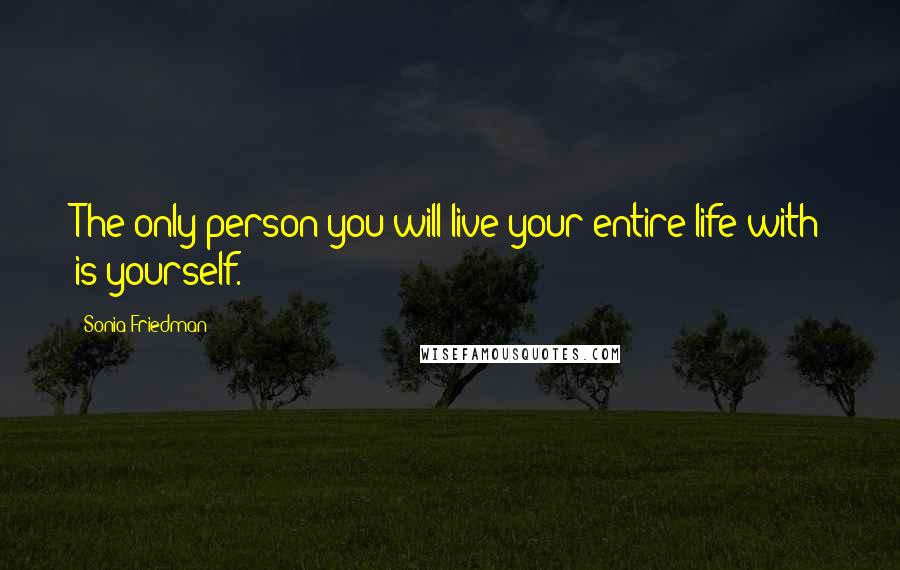 The only person you will live your entire life with is yourself.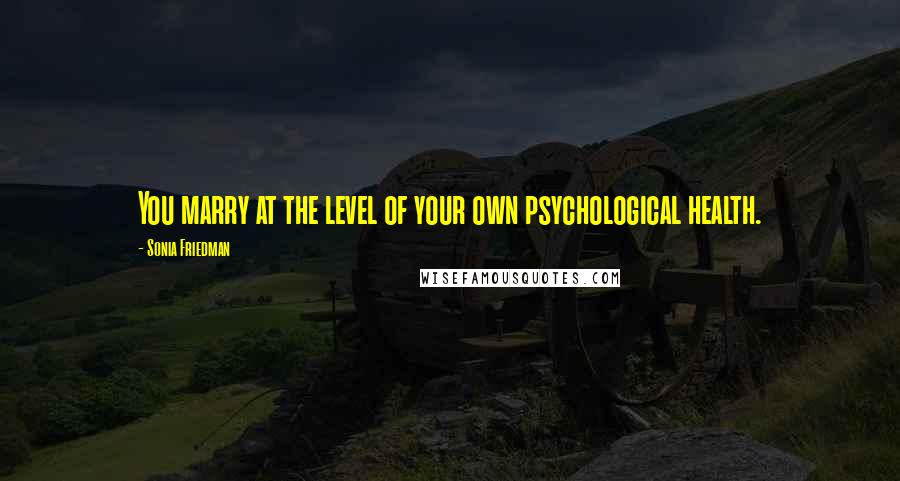 You marry at the level of your own psychological health.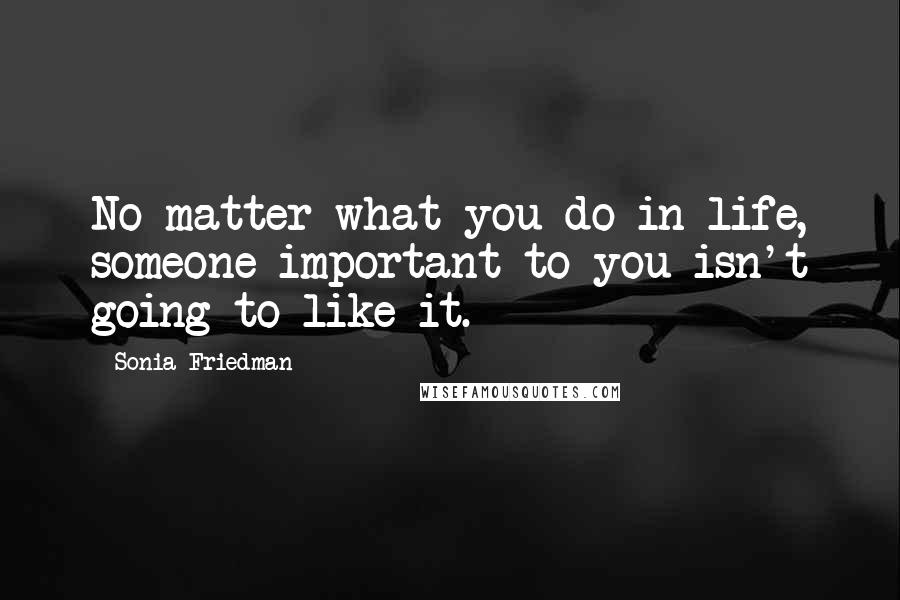 No matter what you do in life, someone important to you isn't going to like it.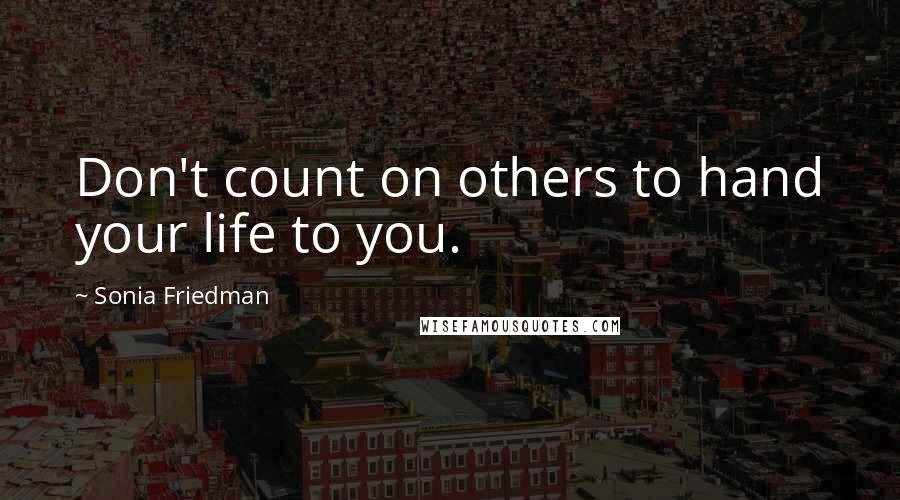 Don't count on others to hand your life to you.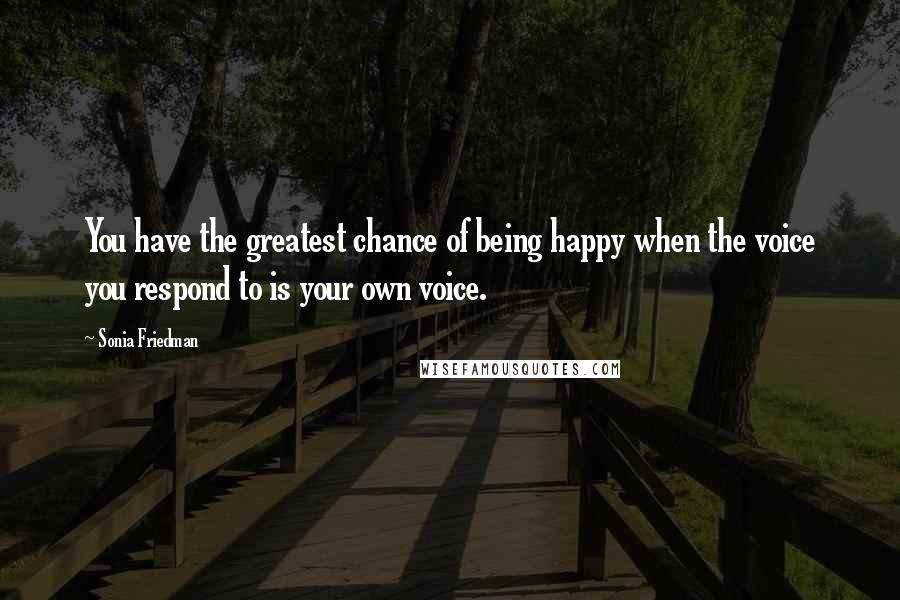 You have the greatest chance of being happy when the voice you respond to is your own voice.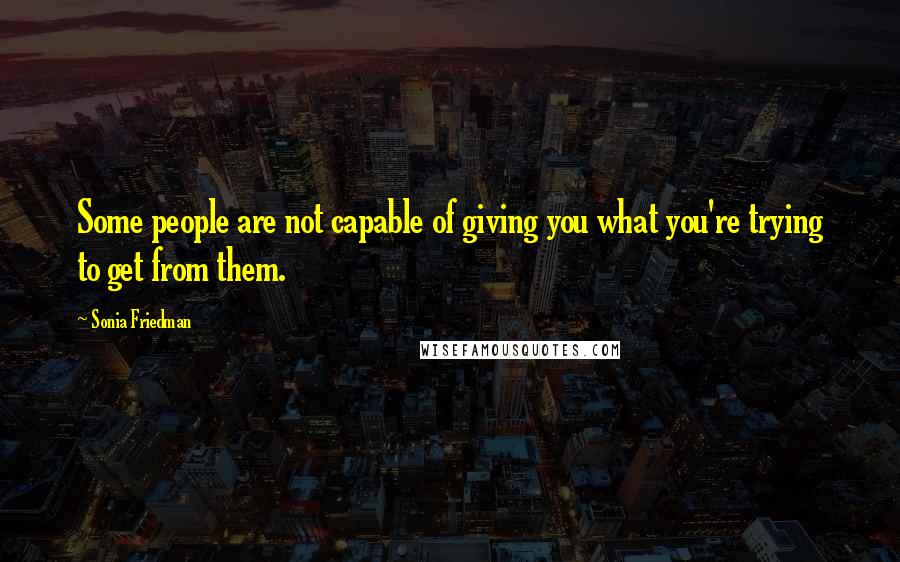 Some people are not capable of giving you what you're trying to get from them.