Siegfried Sassoon Quotes
Top 27 wise famous quotes and sayings by Siegfried Sassoon
Siegfried Sassoon Famous Quotes & Sayings
Discover top inspirational quotes from Siegfried Sassoon on Wise Famous Quotes.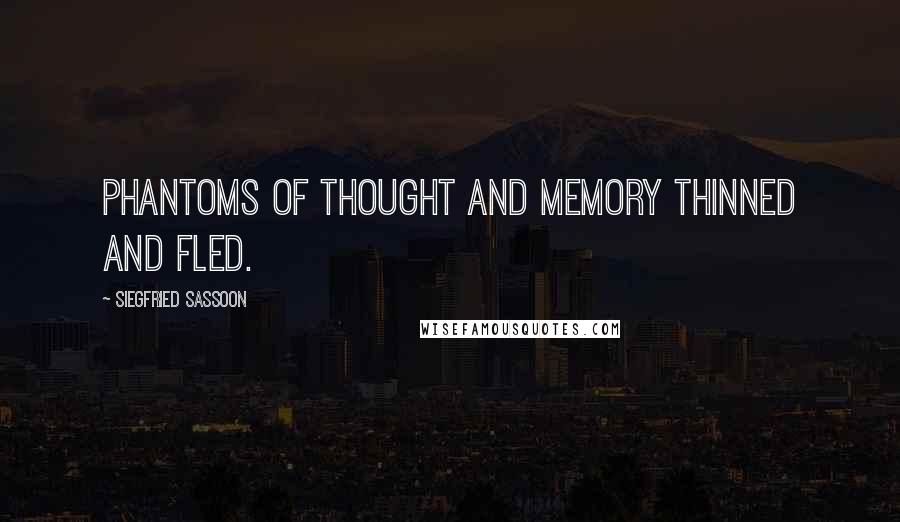 Phantoms of thought and memory thinned and fled.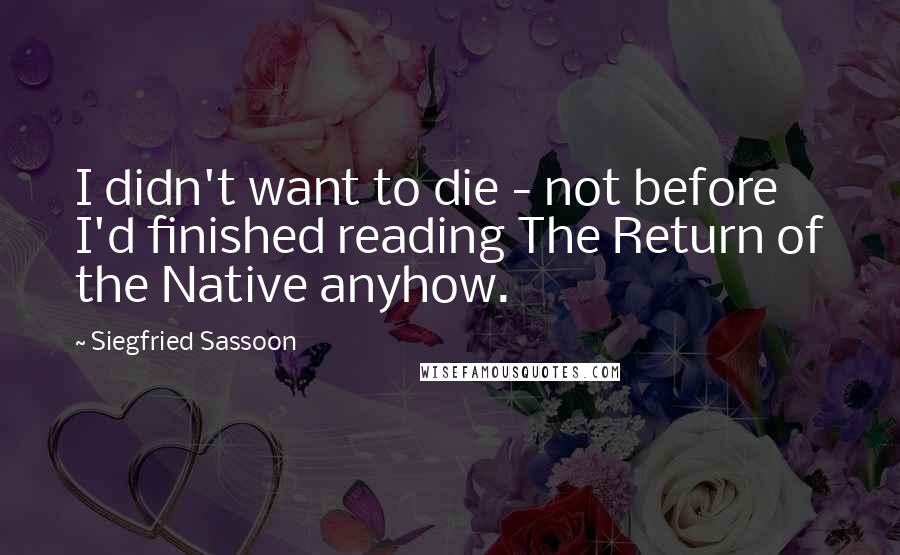 I didn't want to die - not before I'd finished reading The Return of the Native anyhow.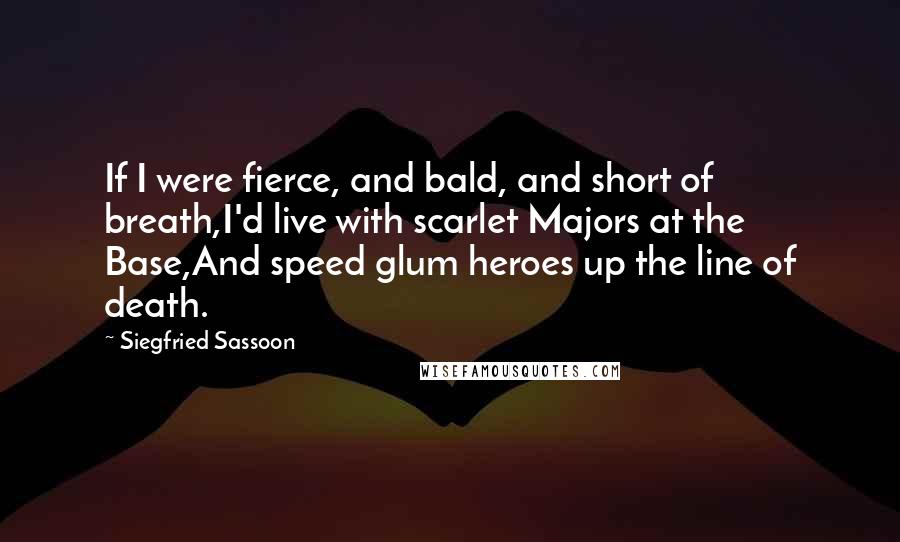 If I were fierce, and bald, and short of breath,I'd live with scarlet Majors at the Base,And speed glum heroes up the line of death.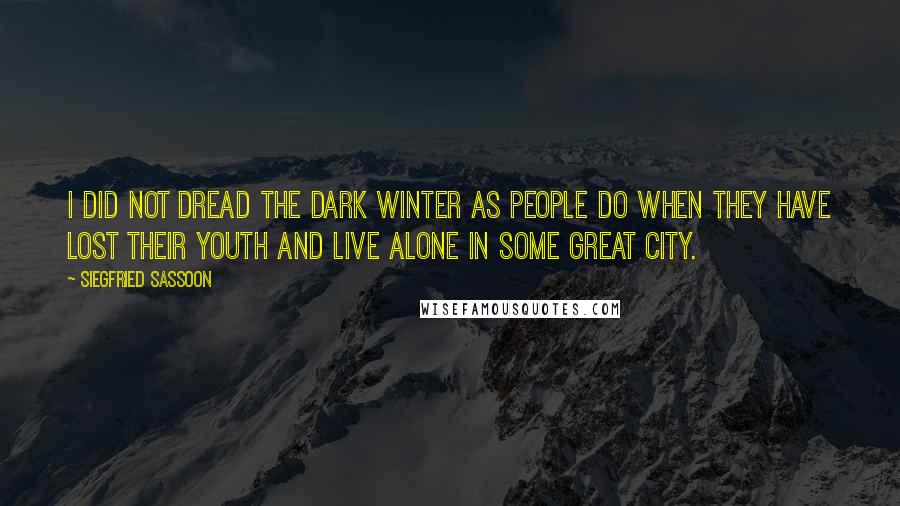 I did not dread the dark winter as people do when they have lost their youth and live alone in some great city.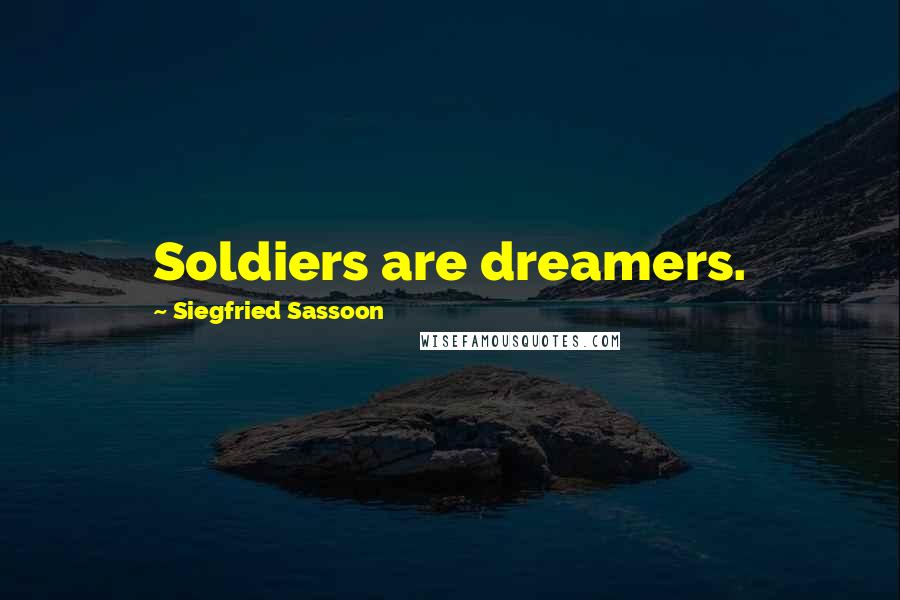 Soldiers are dreamers.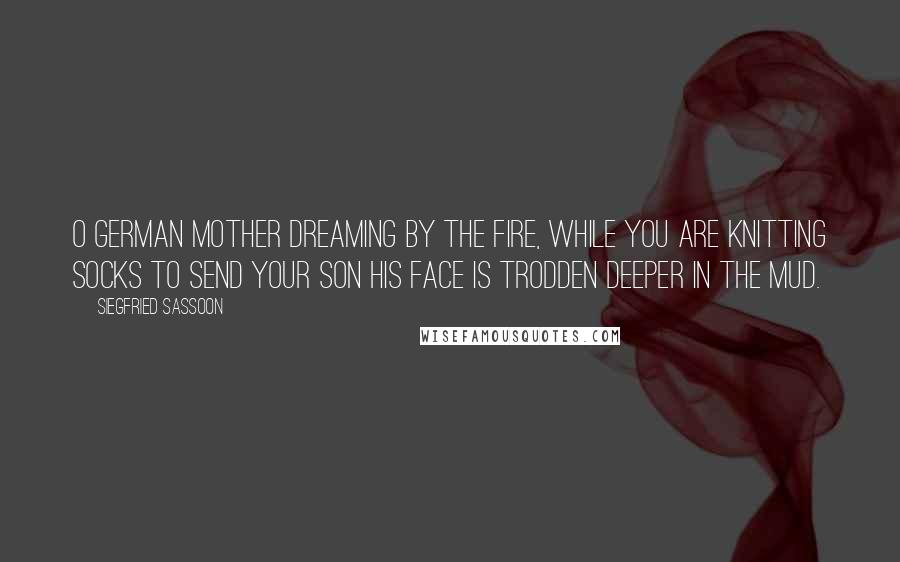 O German mother dreaming by the fire, While you are knitting socks to send your son His face is trodden deeper in the mud.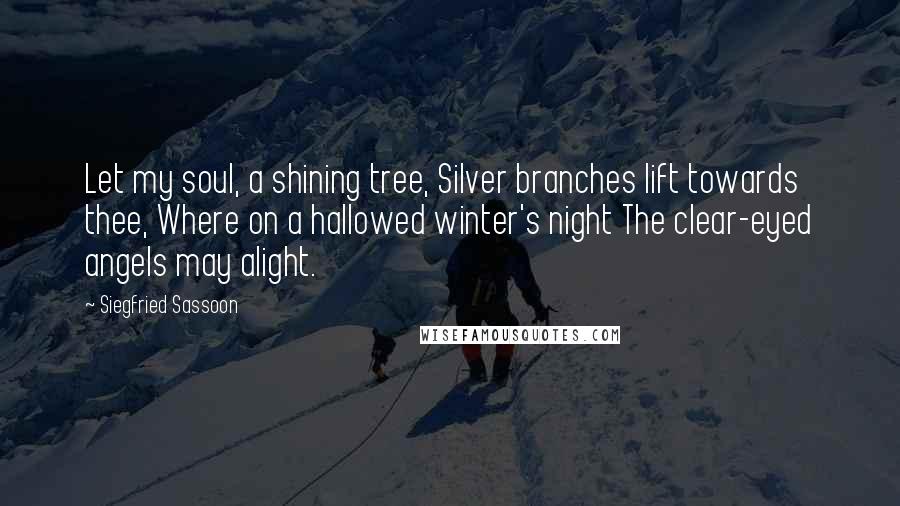 Let my soul, a shining tree, Silver branches lift towards thee, Where on a hallowed winter's night The clear-eyed angels may alight.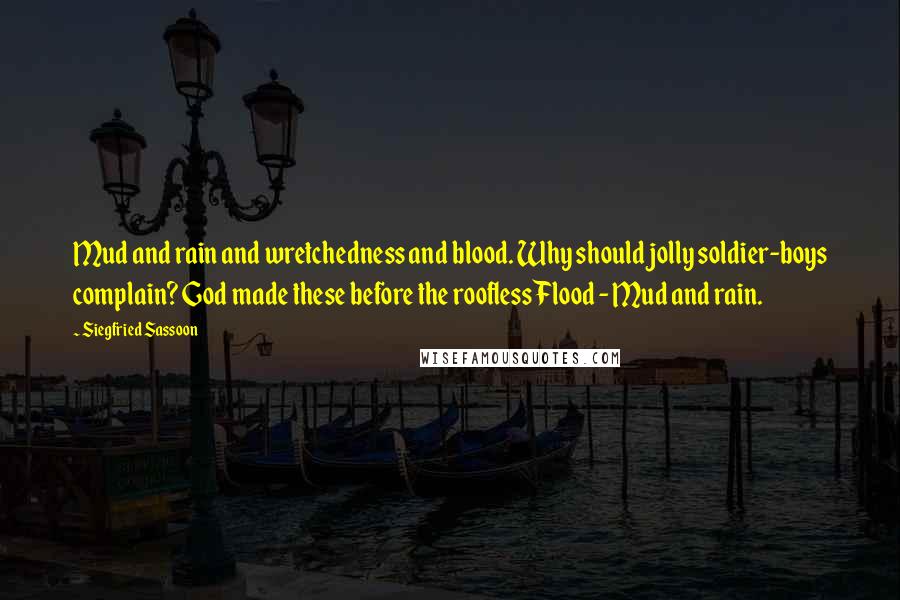 Mud and rain and wretchedness and blood. Why should jolly soldier-boys complain? God made these before the roofless Flood - Mud and rain.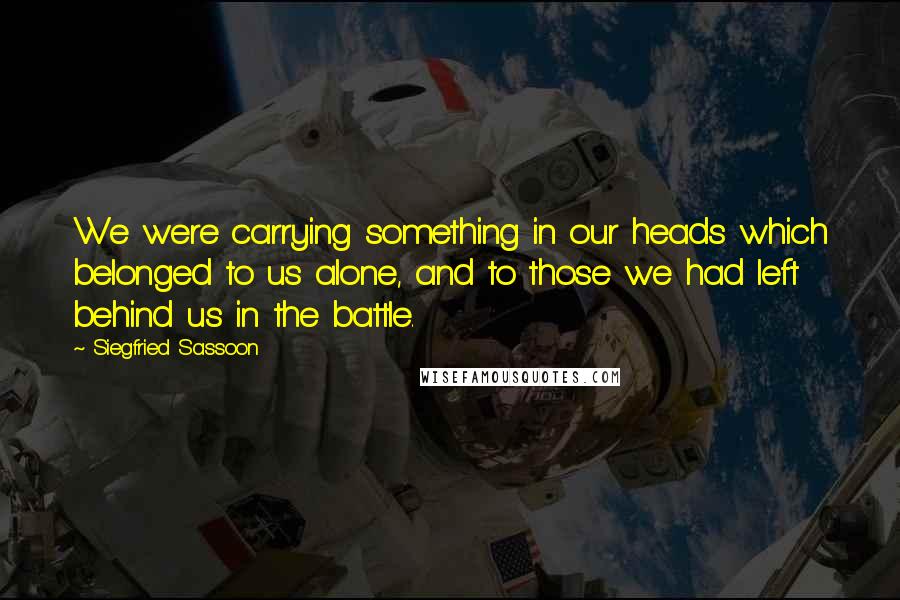 We were carrying something in our heads which belonged to us alone, and to those we had left behind us in the battle.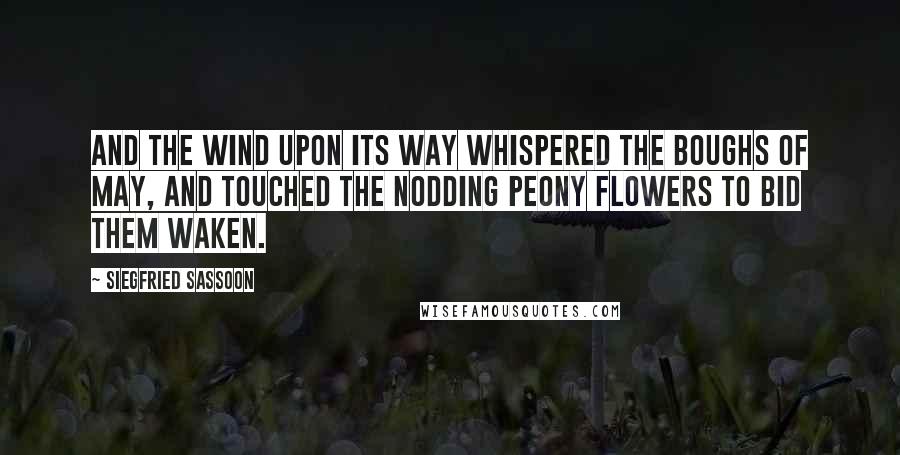 And the wind upon its way whispered the boughs of May, And touched the nodding peony flowers to bid them waken.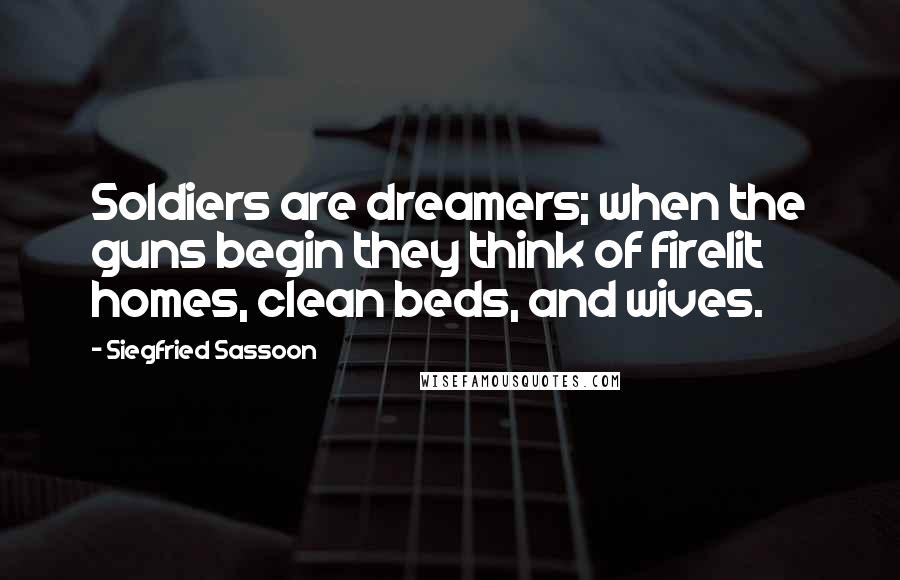 Soldiers are dreamers; when the guns begin they think of firelit homes, clean beds, and wives.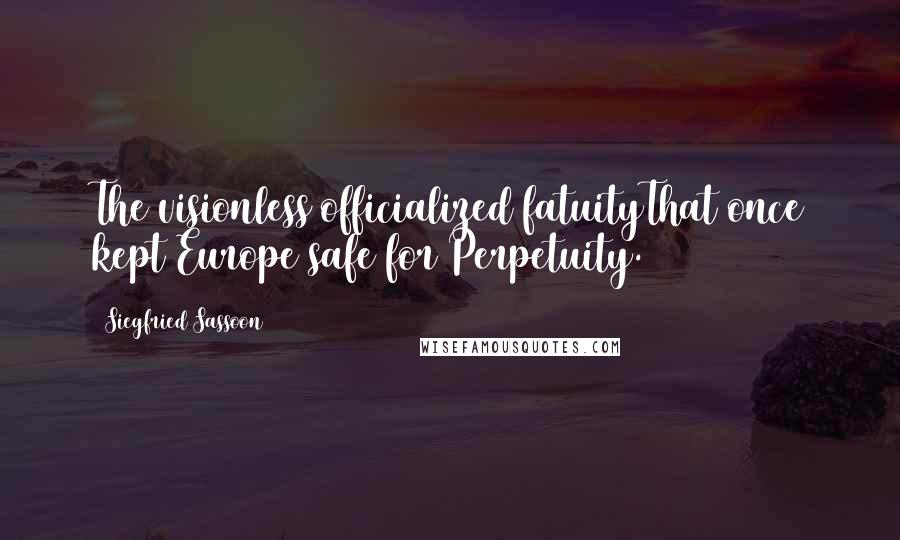 The visionless officialized fatuityThat once kept Europe safe for Perpetuity.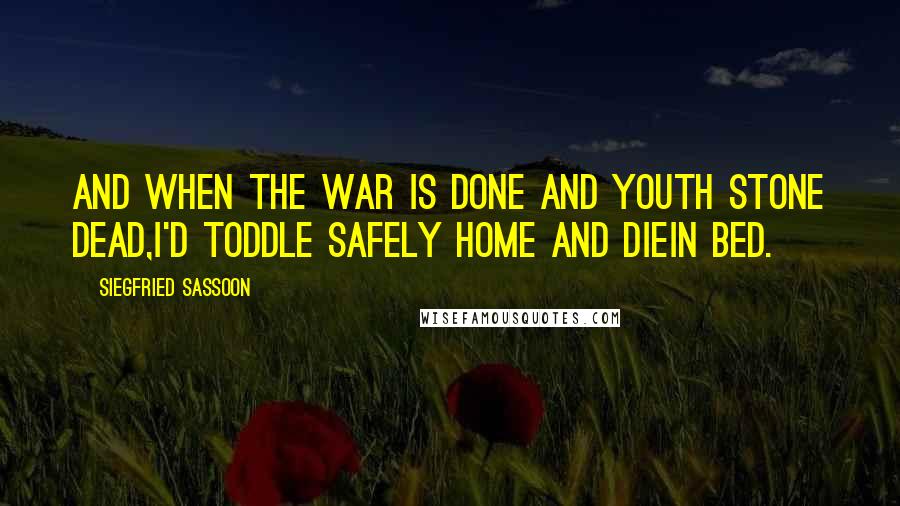 And when the war is done and youth stone dead,
I'd toddle safely home and die
in bed.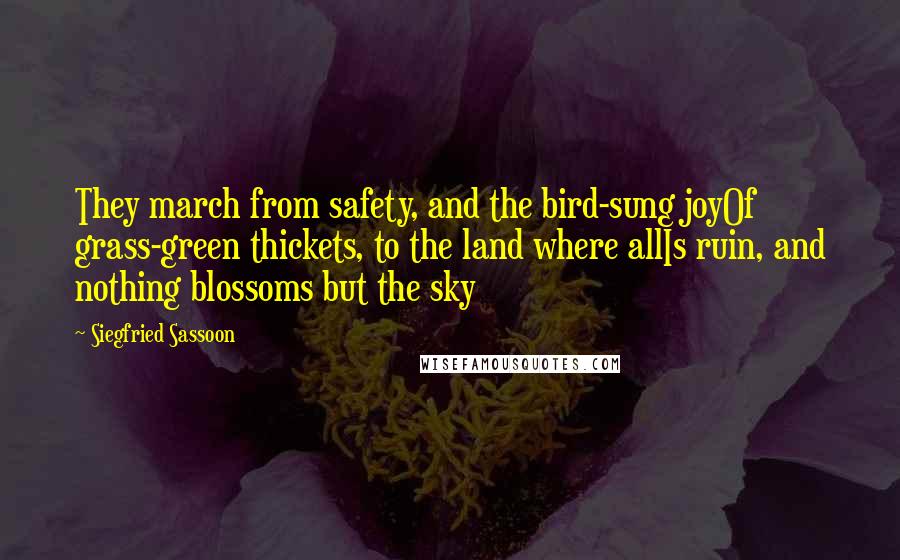 They march from safety, and the bird-sung joy
Of grass-green thickets, to the land where all
Is ruin, and nothing blossoms but the sky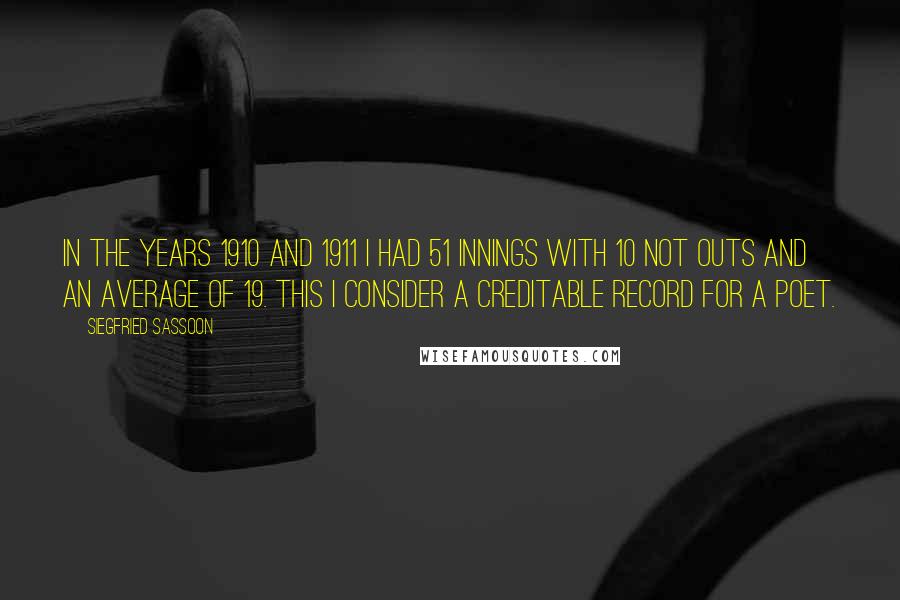 In the years 1910 and 1911 I had 51 innings with 10 not outs and an average of 19. This I consider a creditable record for a poet.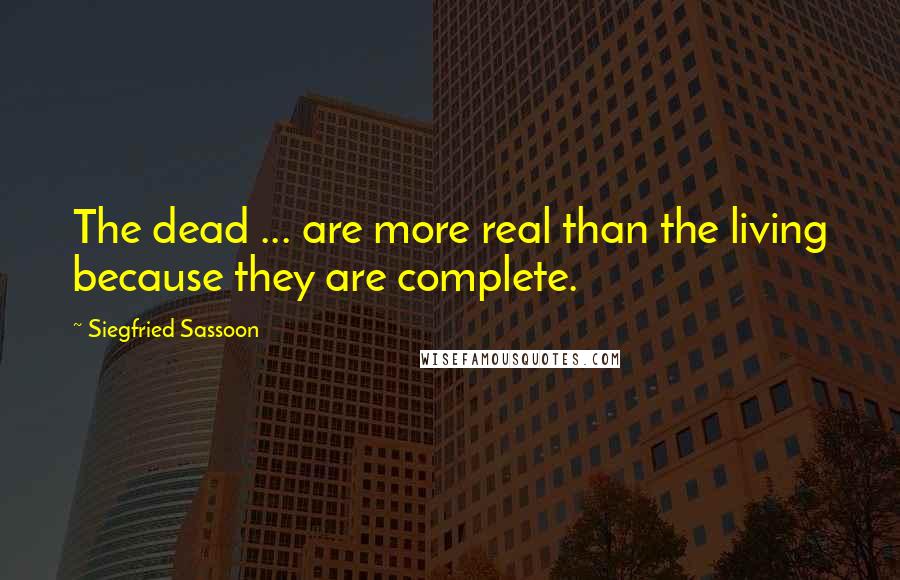 The dead ... are more real than the living because they are complete.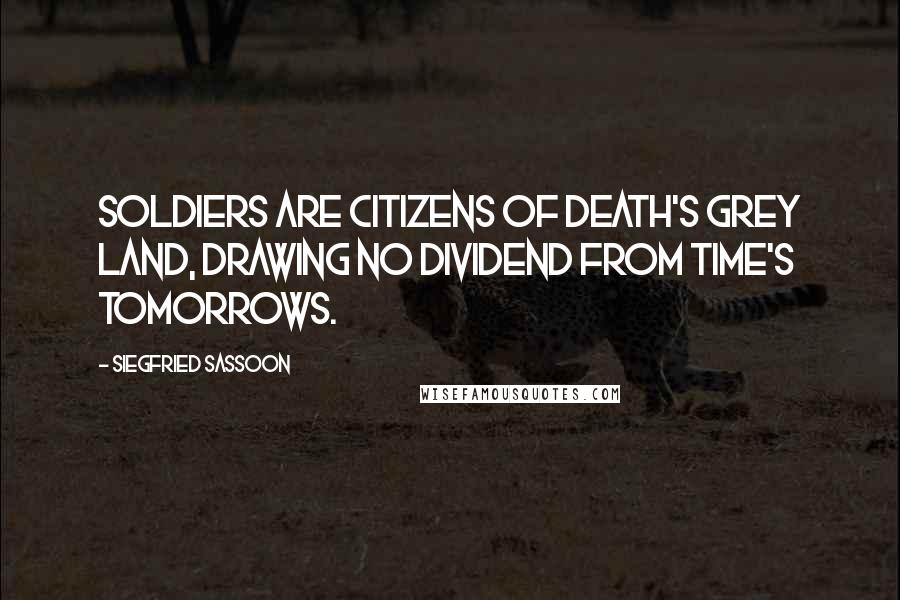 Soldiers are citizens of death's grey land, drawing no dividend from time's tomorrows.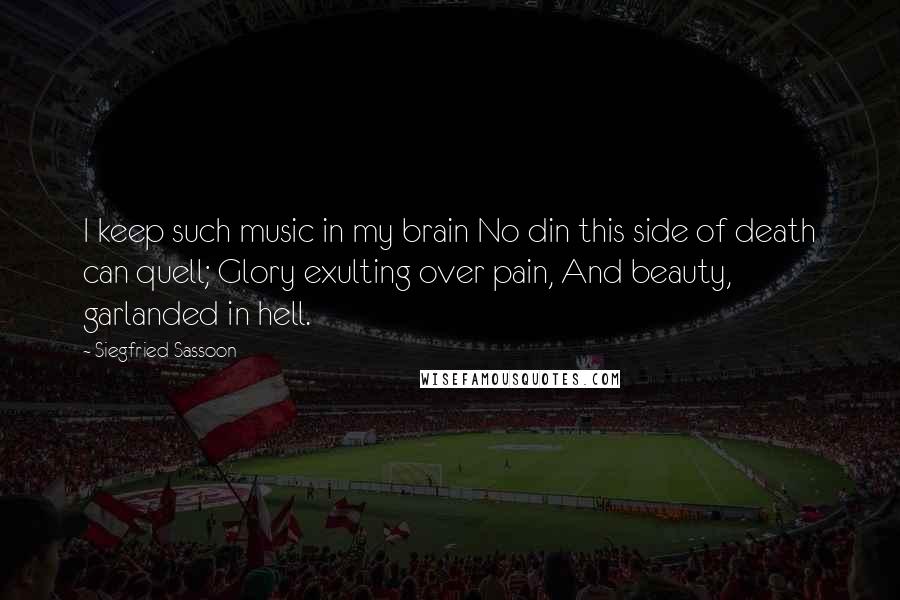 I keep such music in my brain
No din this side of death can quell;
Glory exulting over pain,
And beauty, garlanded in hell.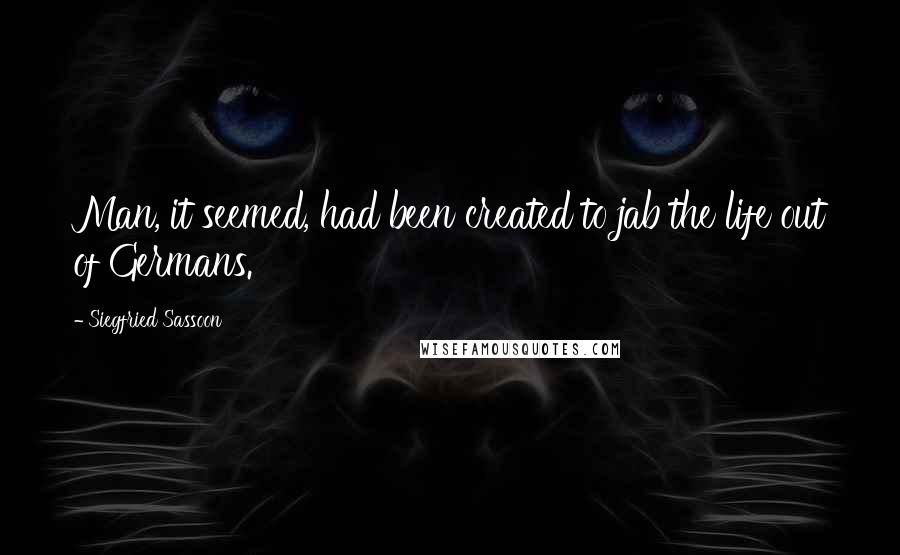 Man, it seemed, had been created to jab the life out of Germans.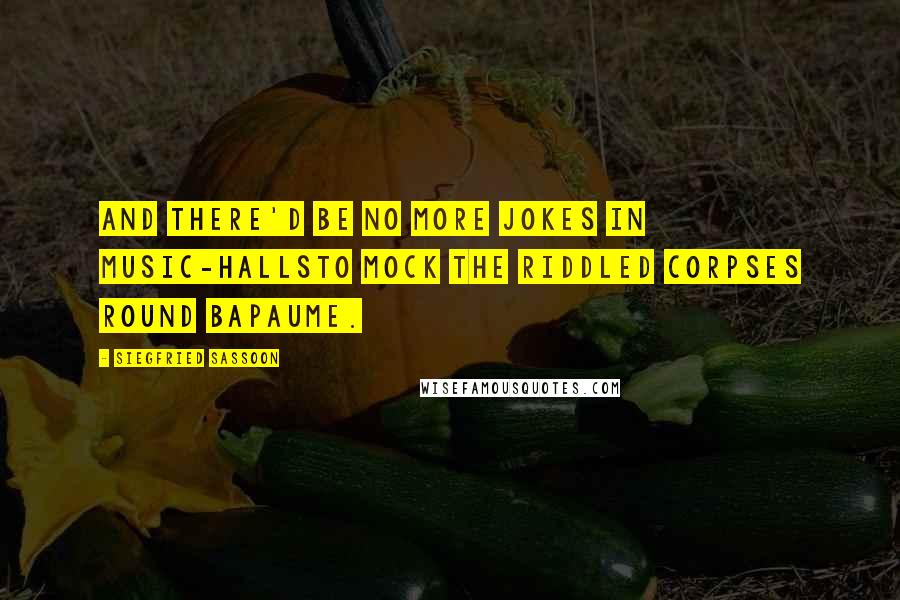 And there'd be no more jokes in Music-halls
To mock the riddled corpses round Bapaume.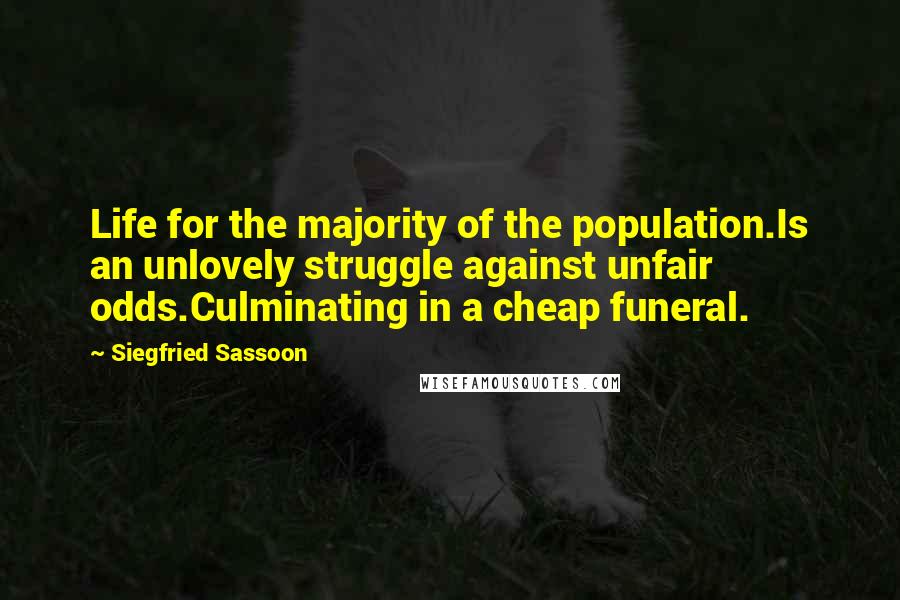 Life for the majority of the population.
Is an unlovely struggle against unfair odds.
Culminating in a cheap funeral.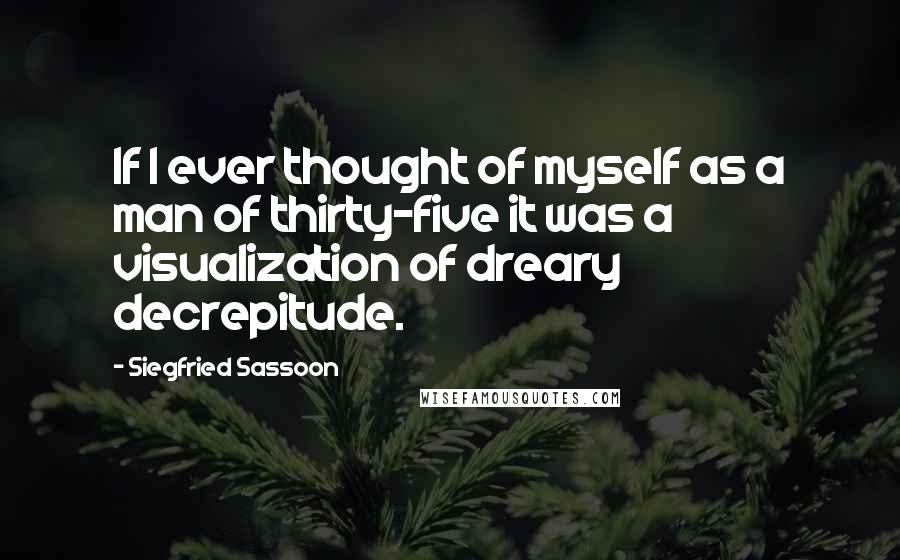 If I ever thought of myself as a man of thirty-five it was a visualization of dreary decrepitude.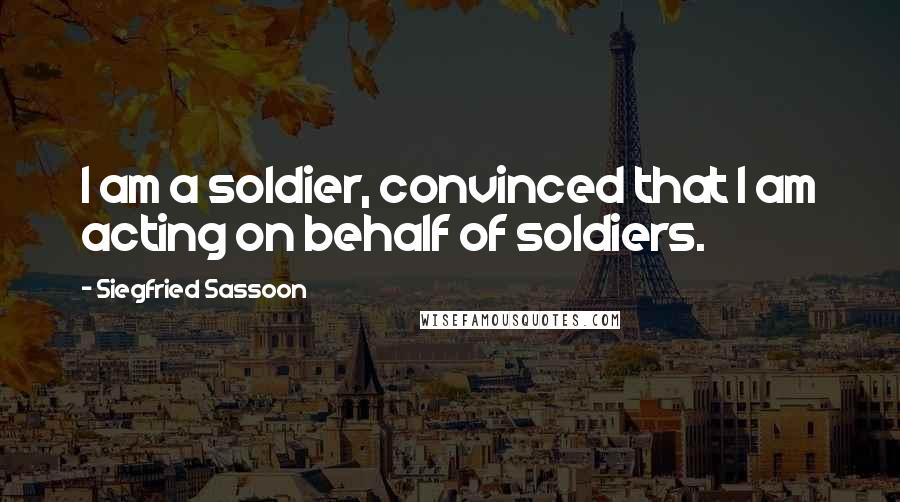 I am a soldier, convinced that I am acting on behalf of soldiers.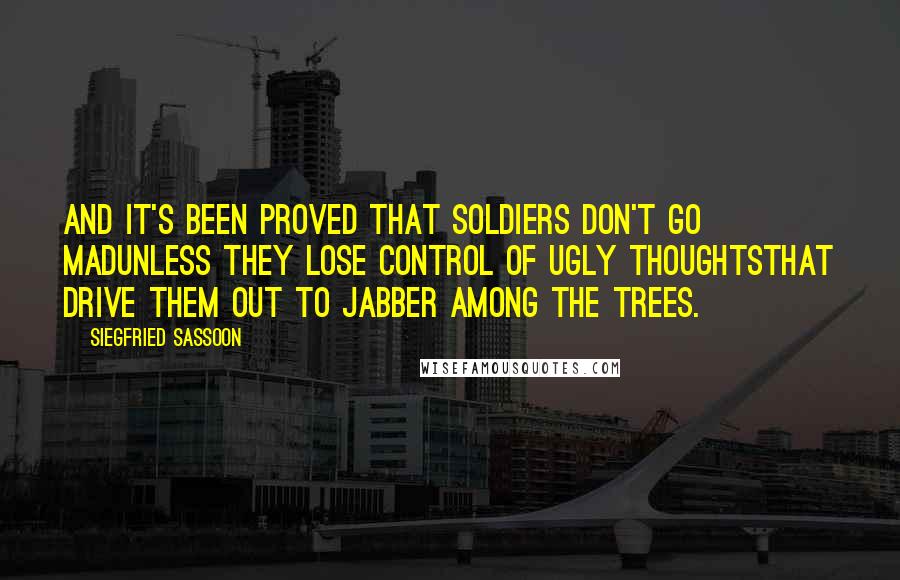 And it's been proved that soldiers don't go mad
Unless they lose control of ugly thoughts
That drive them out to jabber among the trees.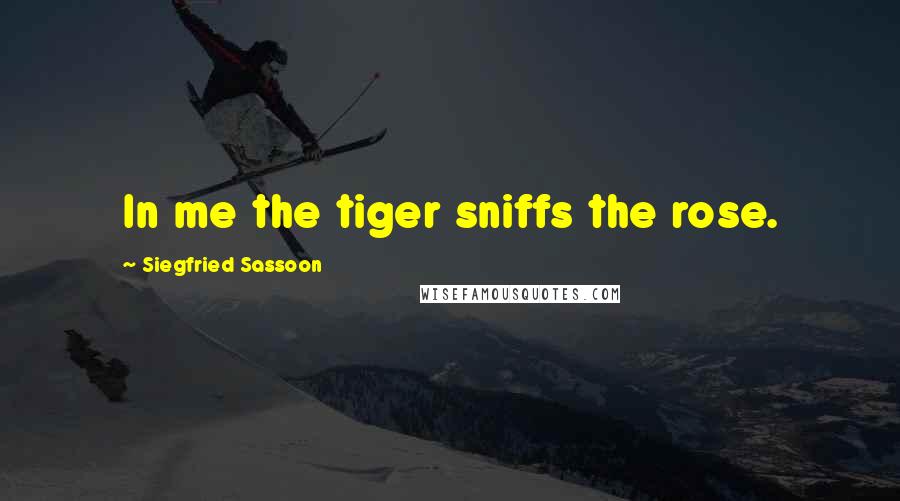 In me the tiger sniffs the rose.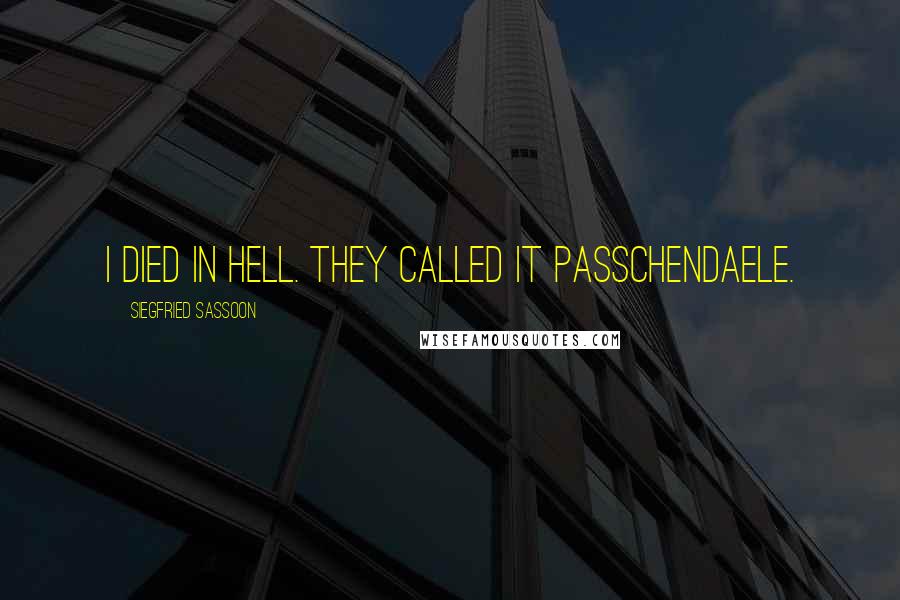 I died in hell. They called it Passchendaele.