K.M. Scott Quotes
Top 5 wise famous quotes and sayings by K.M. Scott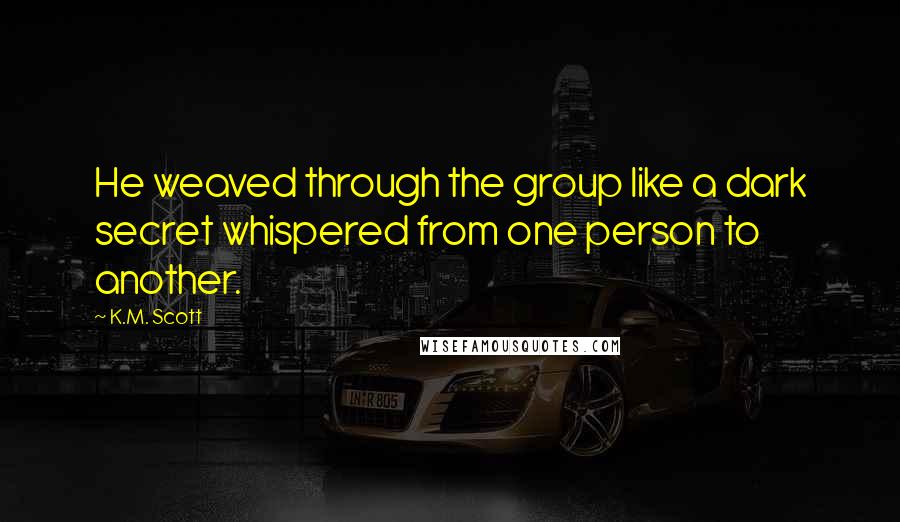 He weaved through the group like a dark secret whispered from one person to another.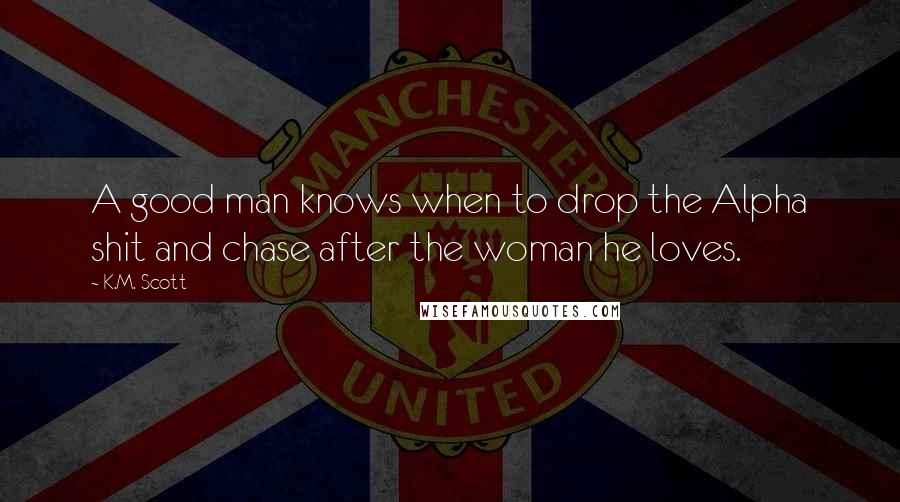 A good man knows when to drop the Alpha shit and chase after the woman he loves.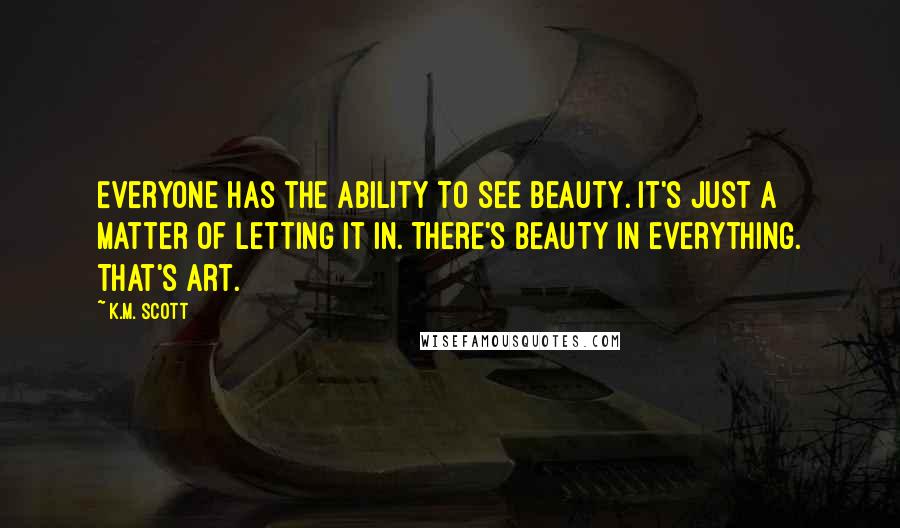 Everyone has the ability to see beauty. It's just a matter of letting it in. There's beauty in everything. That's art.
Don't make me live without you. I can't do it, Nina.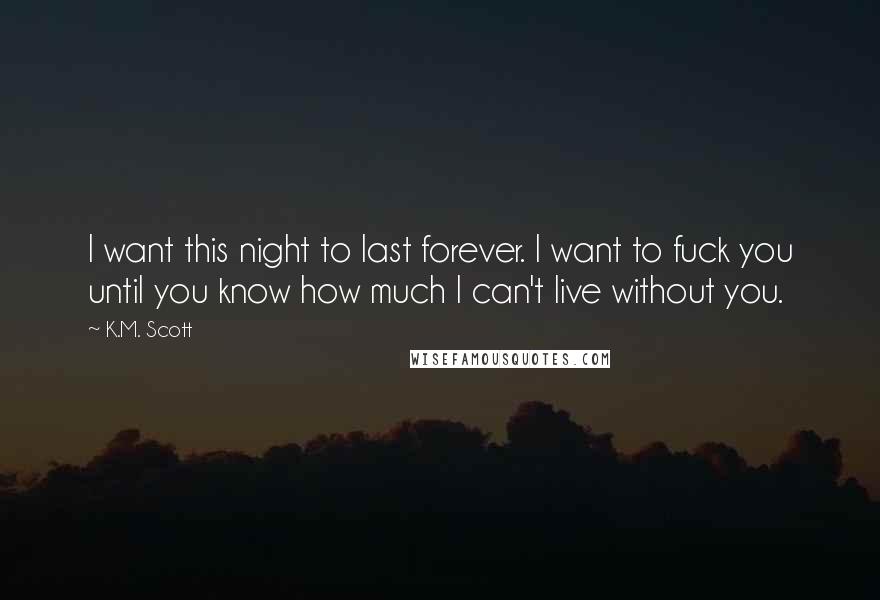 I want this night to last forever. I want to fuck you until you know how much I can't live without you.