Samuel Snoek-Brown Quotes
Top 12 wise famous quotes and sayings by Samuel Snoek-Brown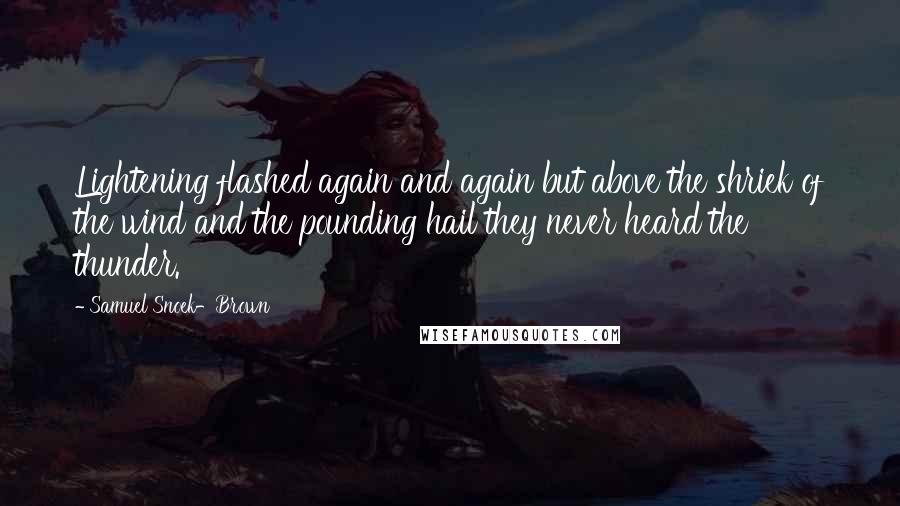 Lightening flashed again and again but above the shriek of the wind and the pounding hail they never heard the thunder.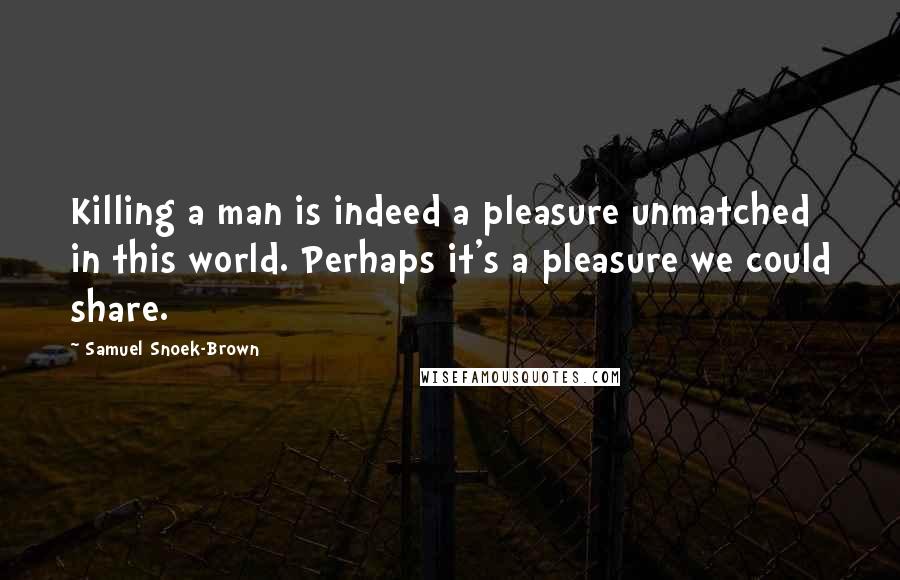 Killing a man is indeed a pleasure unmatched in this world. Perhaps it's a pleasure we could share.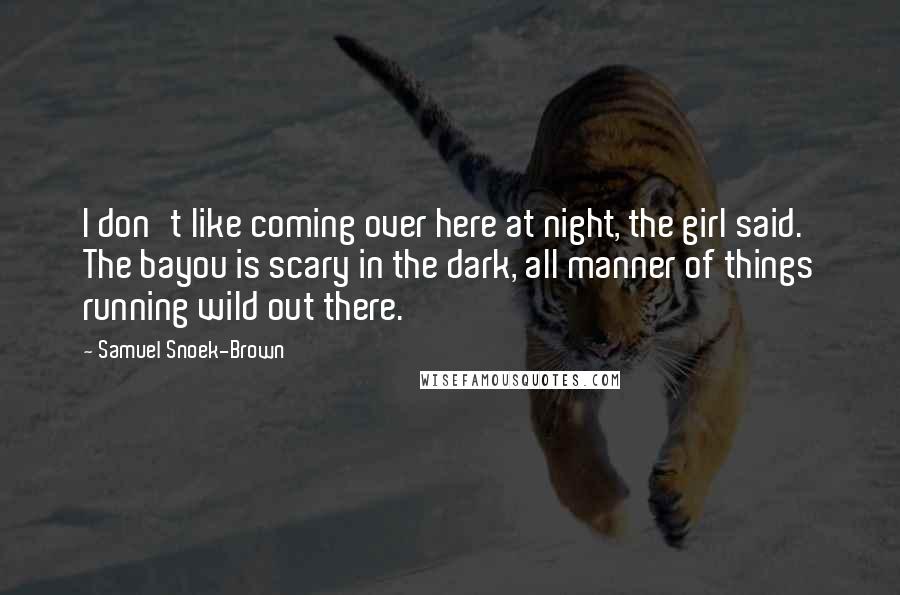 I don't like coming over here at night, the girl said. The bayou is scary in the dark, all manner of things running wild out there.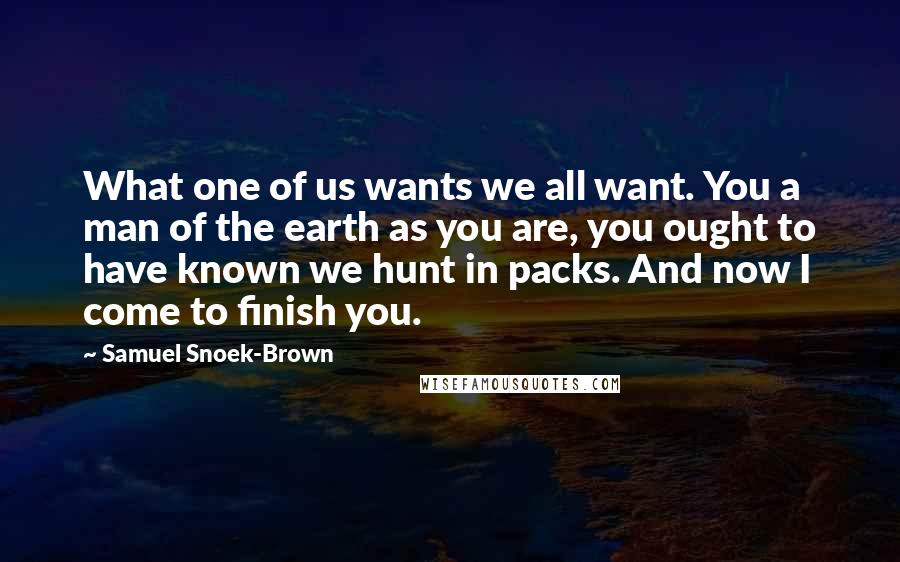 What one of us wants we all want. You a man of the earth as you are, you ought to have known we hunt in packs. And now I come to finish you.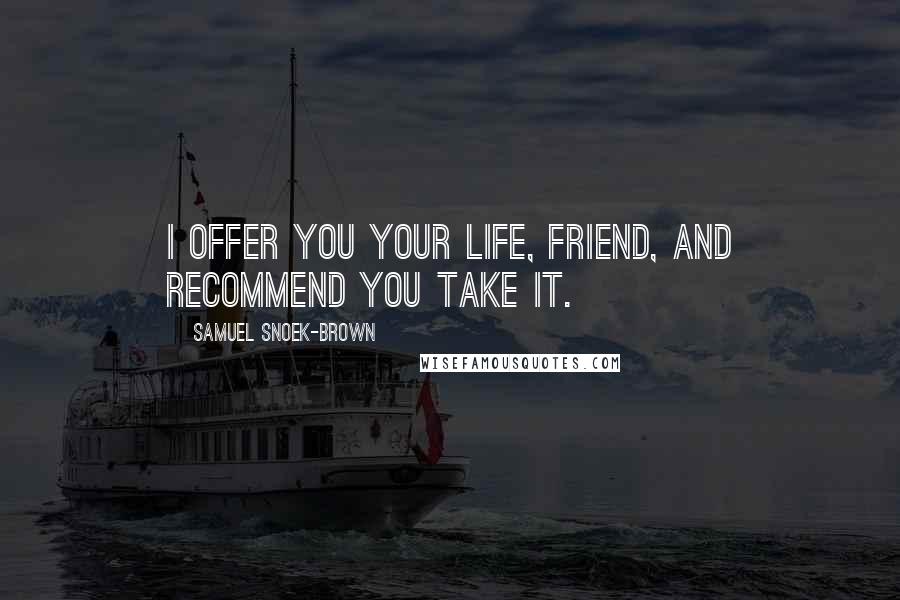 I offer you your life, friend, and recommend you take it.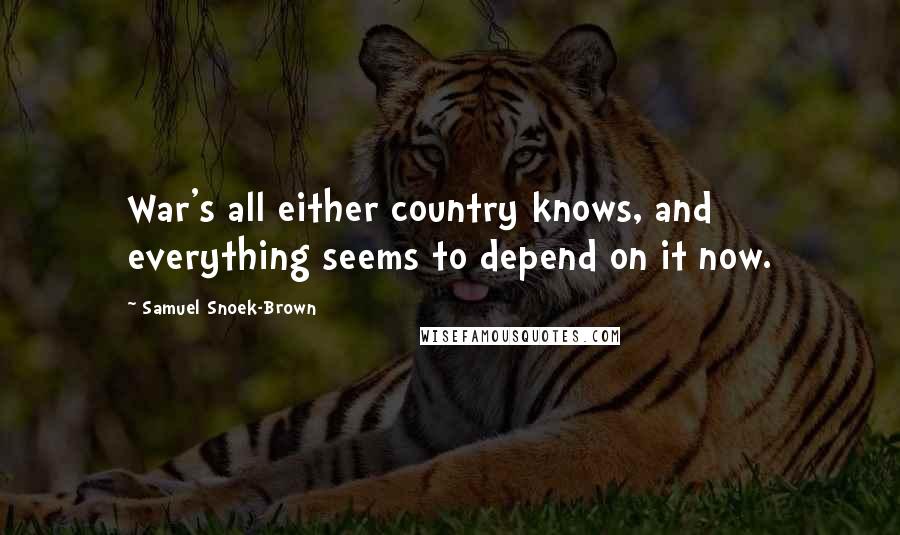 War's all either country knows, and everything seems to depend on it now.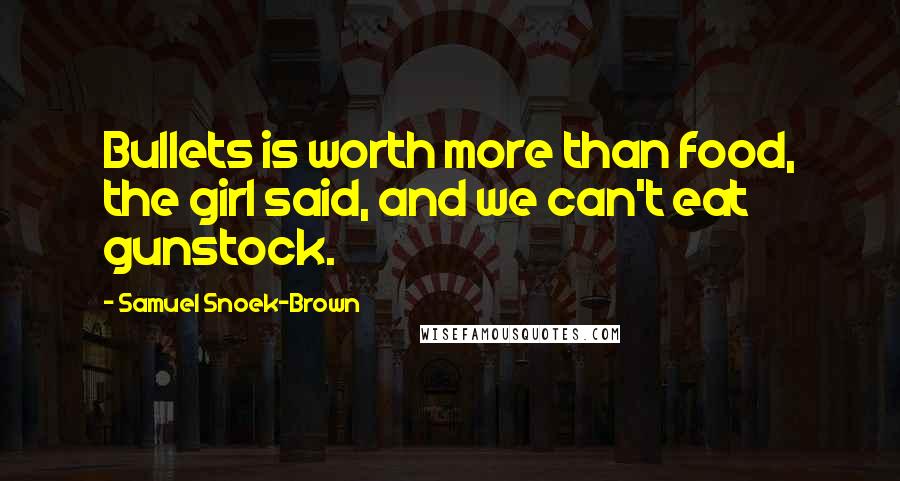 Bullets is worth more than food, the girl said, and we can't eat gunstock.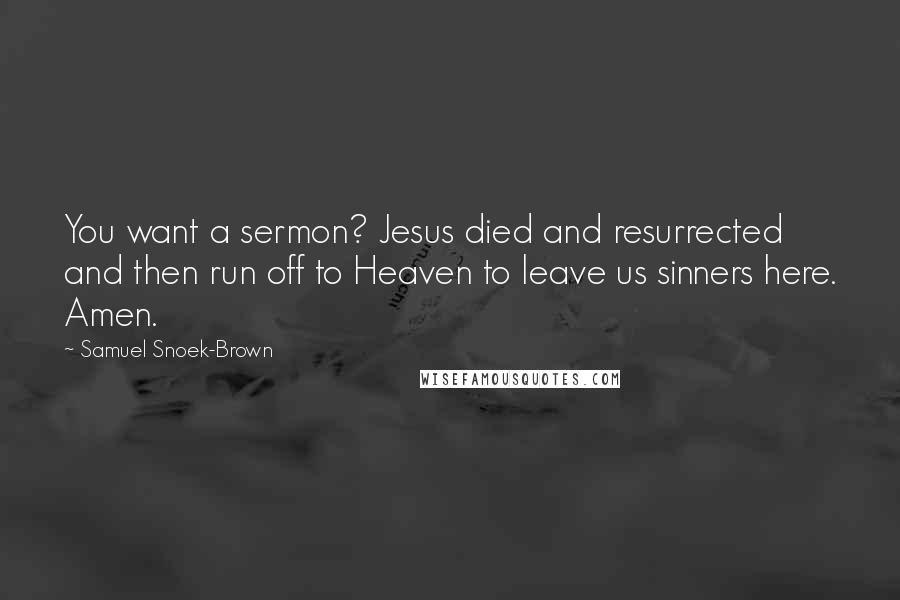 You want a sermon? Jesus died and resurrected and then run off to Heaven to leave us sinners here. Amen.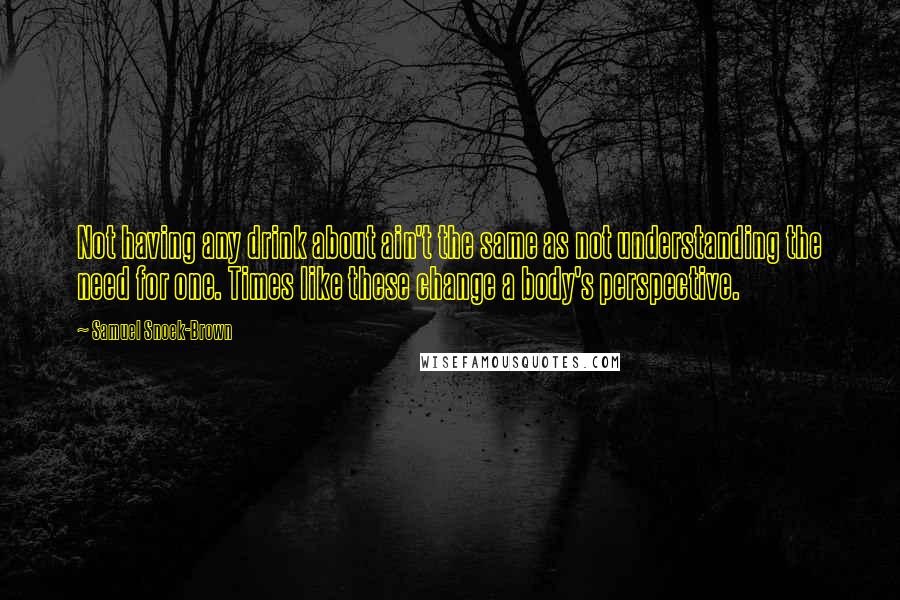 Not having any drink about ain't the same as not understanding the need for one. Times like these change a body's perspective.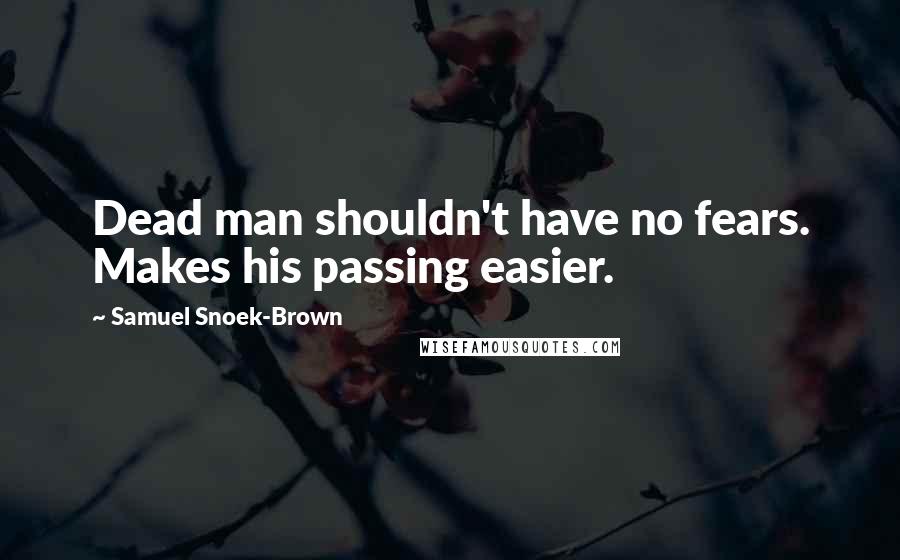 Dead man shouldn't have no fears. Makes his passing easier.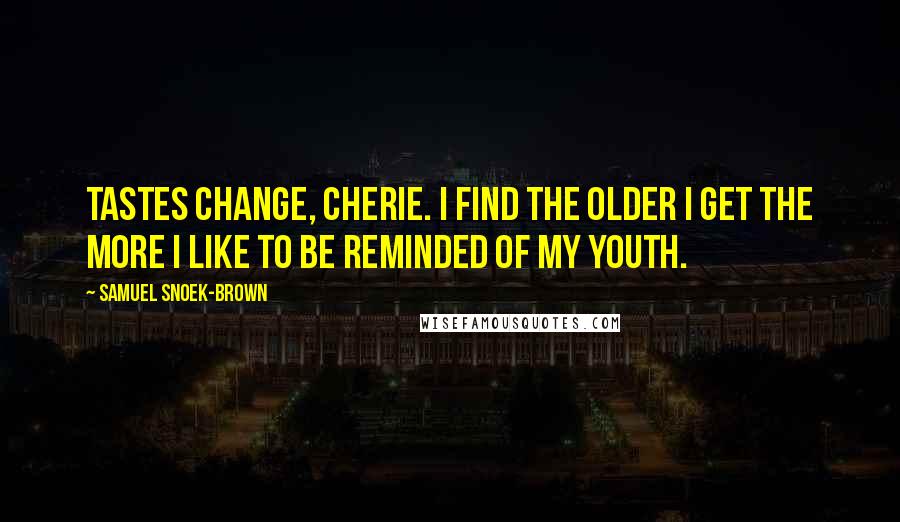 Tastes change, Cherie. I find the older I get the more I like to be reminded of my youth.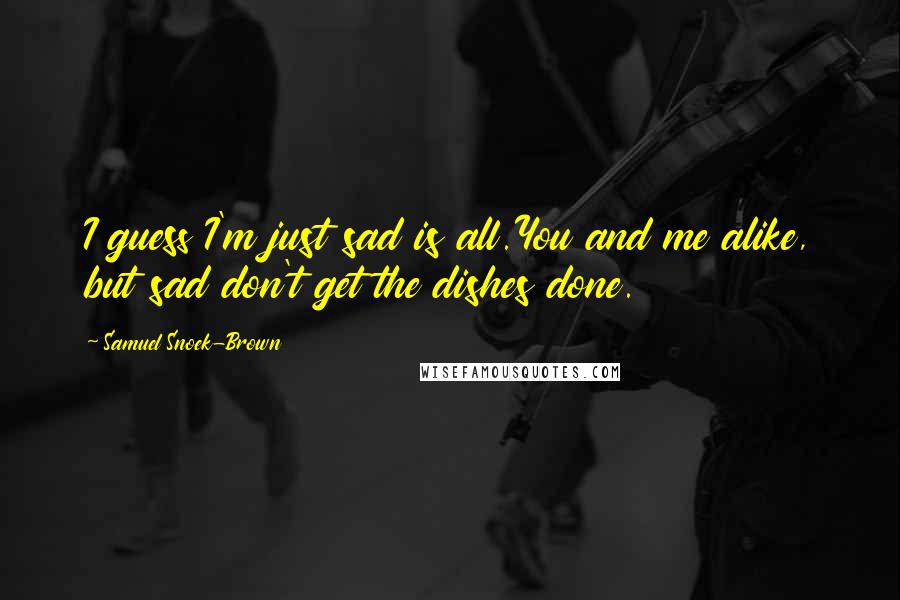 I guess I'm just sad is all.
You and me alike, but sad don't get the dishes done.