Sam Pink Quotes
Top 27 wise famous quotes and sayings by Sam Pink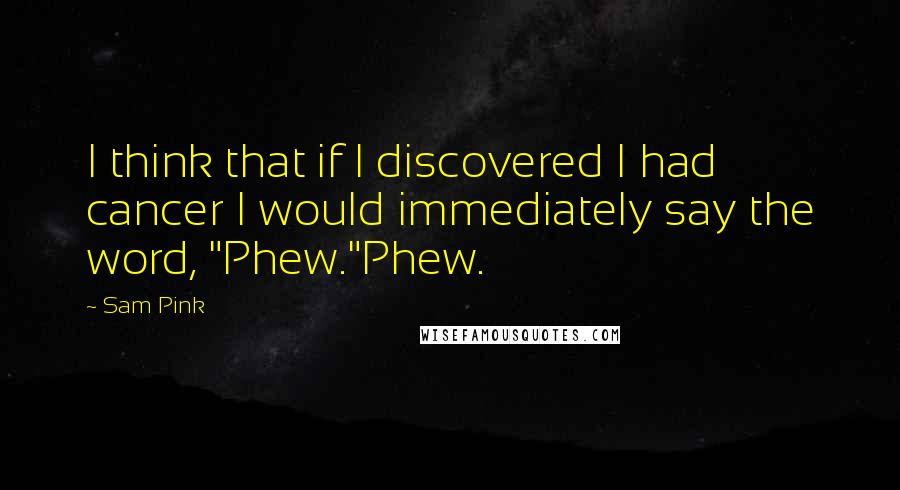 I think that if I discovered I had cancer I would immediately say the word, "Phew."
Phew.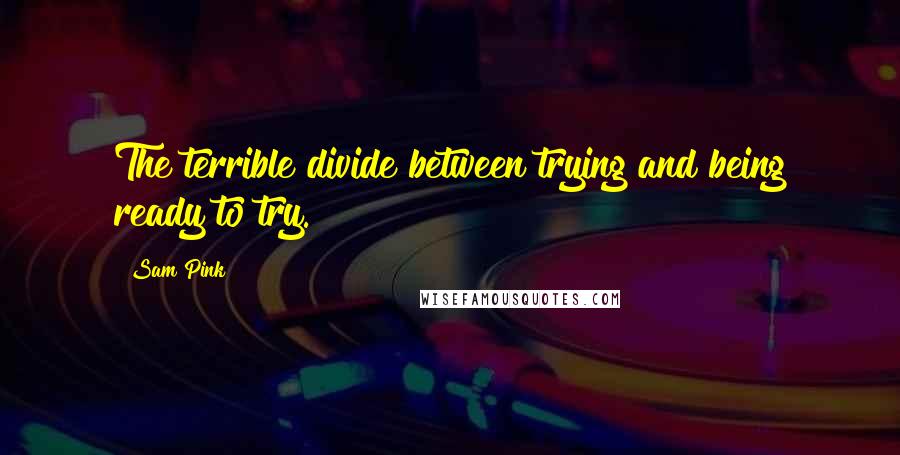 The terrible divide between trying and being ready to try.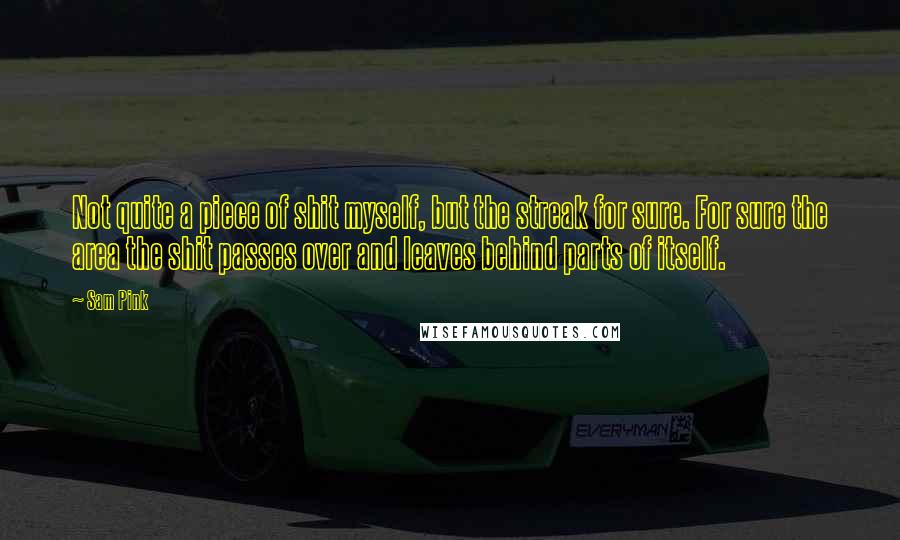 Not quite a piece of shit myself, but the streak for sure. For sure the area the shit passes over and leaves behind parts of itself.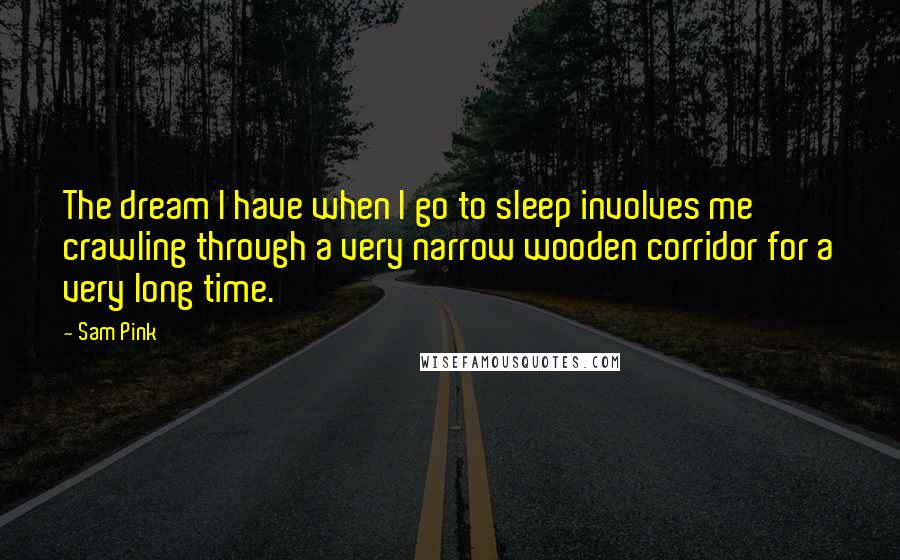 The dream I have when I go to sleep involves me crawling through a very narrow wooden corridor for a very long time.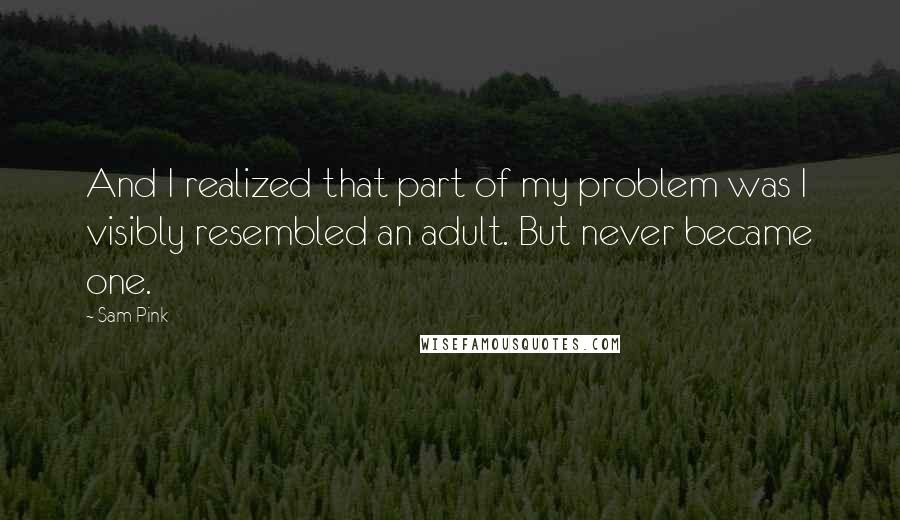 And I realized that part of my problem was I visibly resembled an adult. But never became one.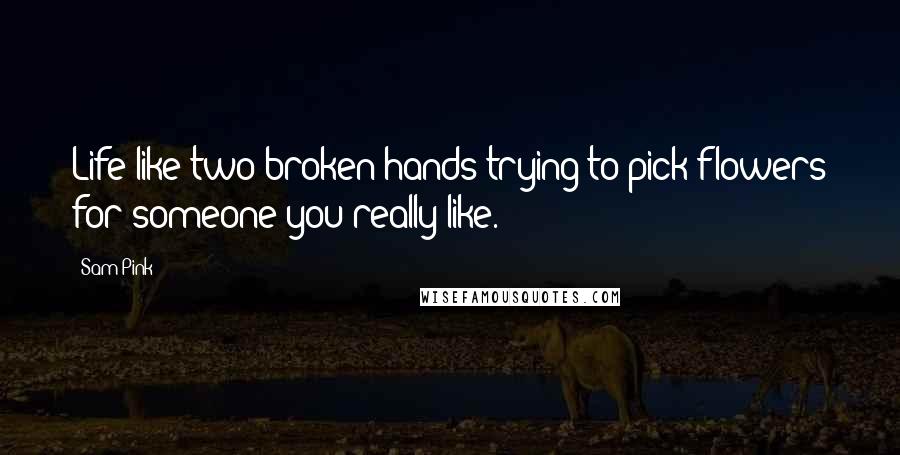 Life like two broken hands trying to pick flowers for someone you really like.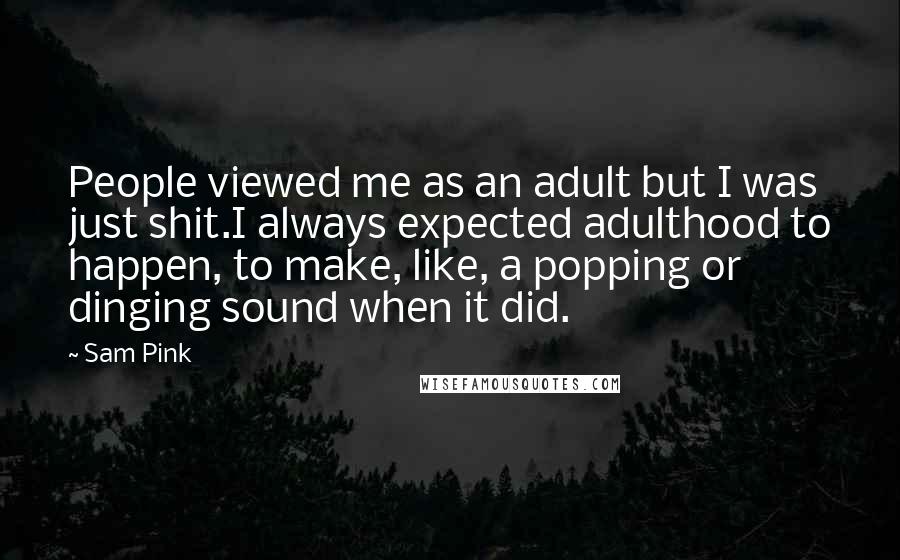 People viewed me as an adult but I was just shit.
I always expected adulthood to happen, to make, like, a popping or dinging sound when it did.
If I ever find a dead horse, I am going to beat the fucking shit out of it.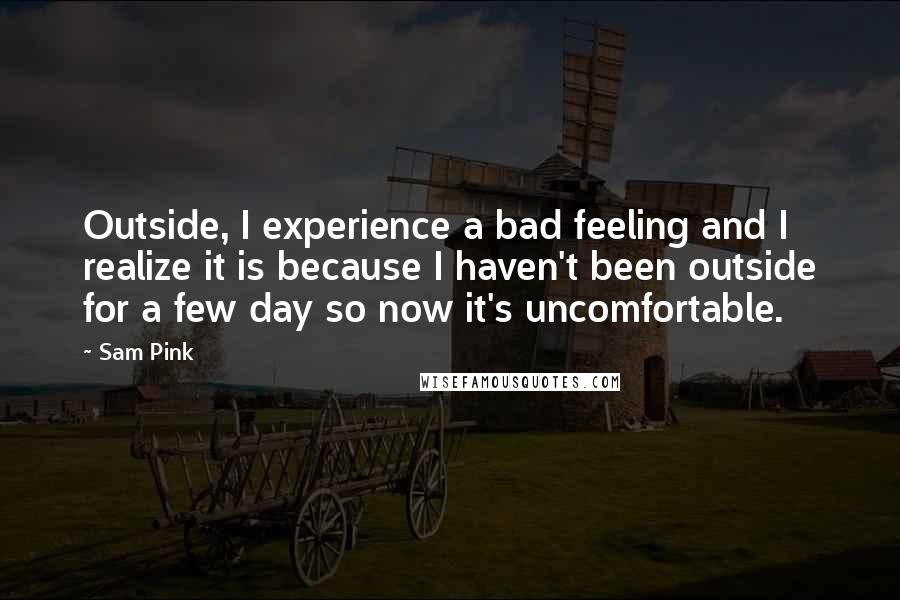 Outside, I experience a bad feeling and I realize it is because I haven't been outside for a few day so now it's uncomfortable.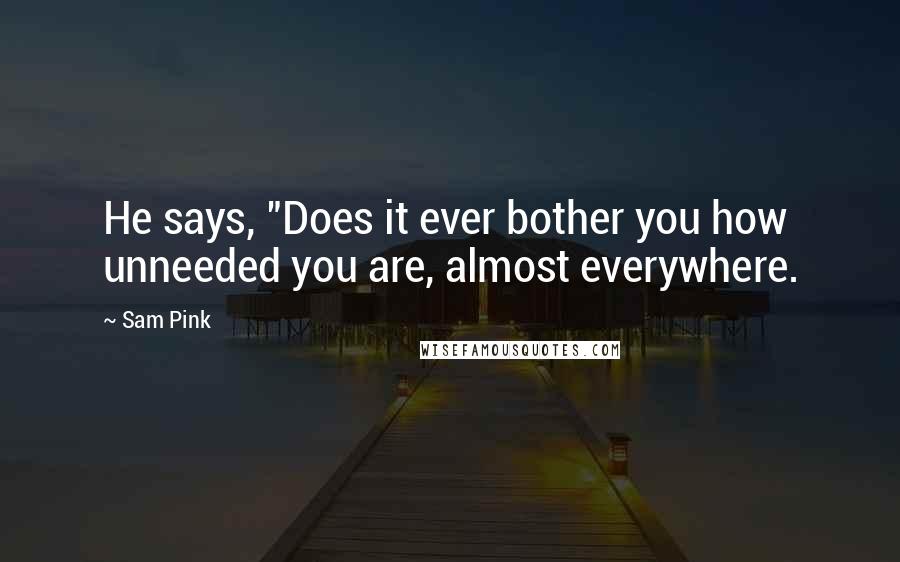 He says, "Does it ever bother you how unneeded you are, almost everywhere.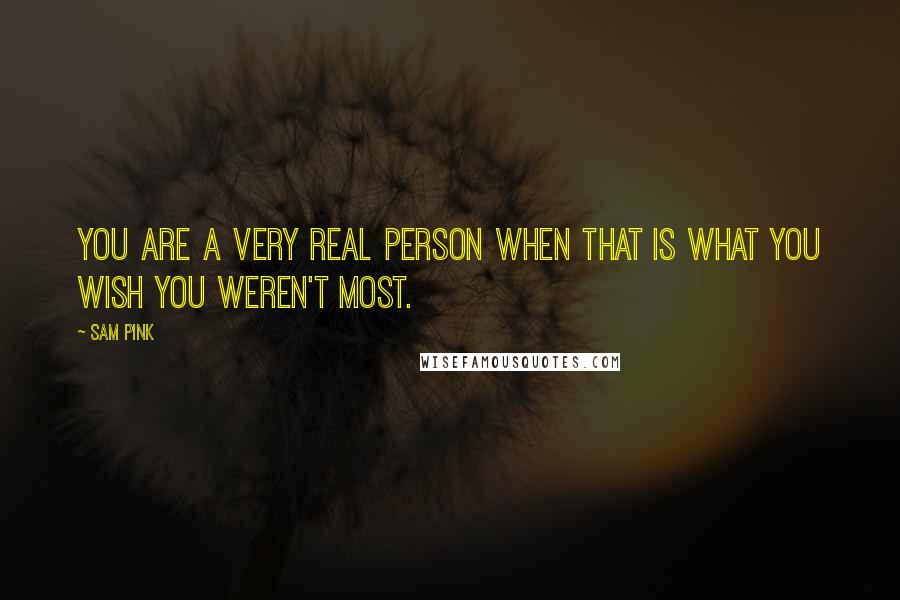 You are a very real person when that is what you wish you weren't most.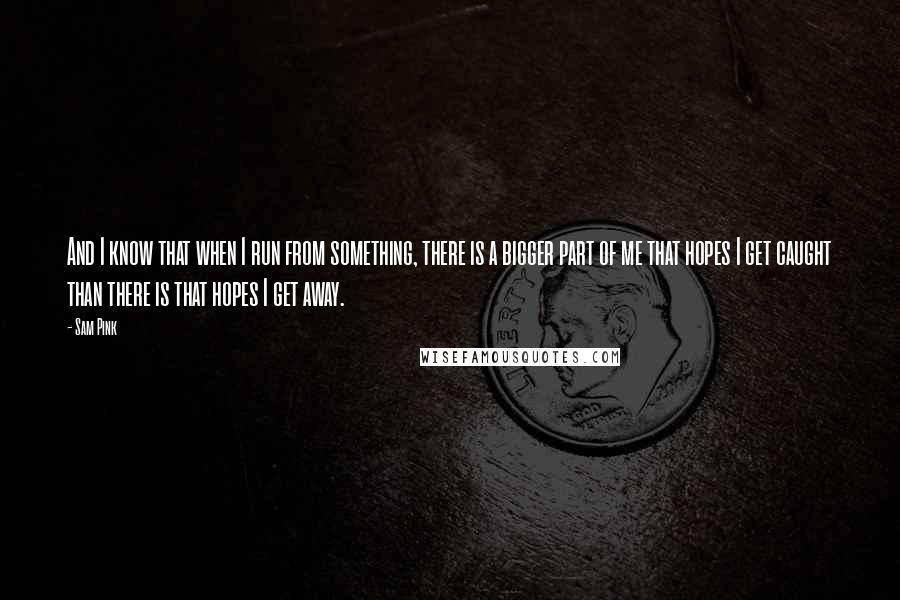 And I know that when I run from something, there is a bigger part of me that hopes I get caught than there is that hopes I get away.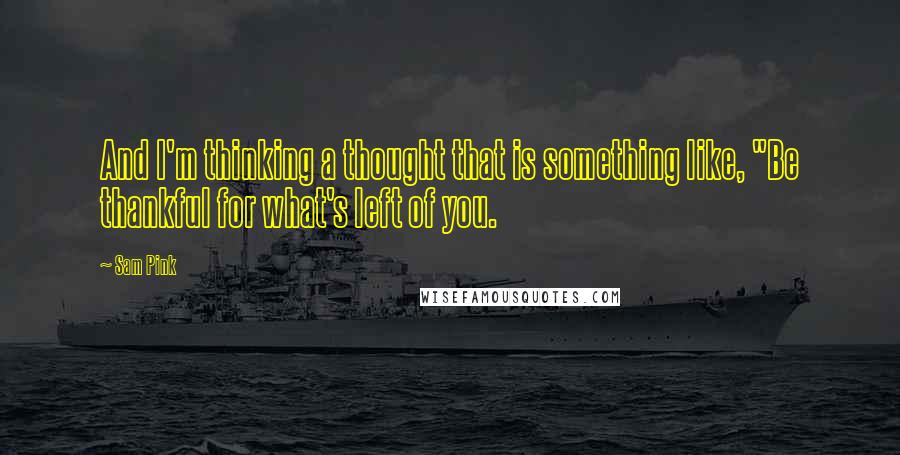 And I'm thinking a thought that is something like, "Be thankful for what's left of you.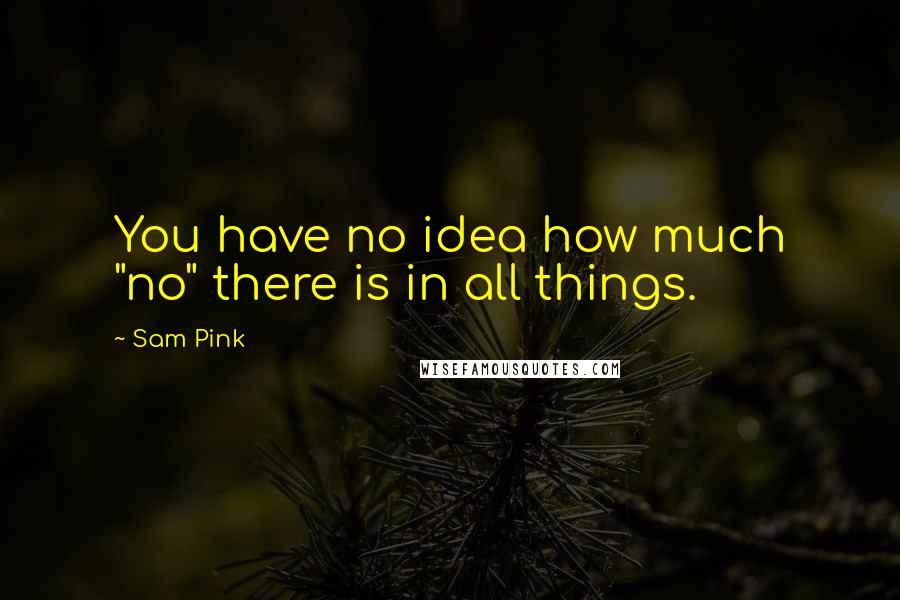 You have no idea how much "no" there is in all things.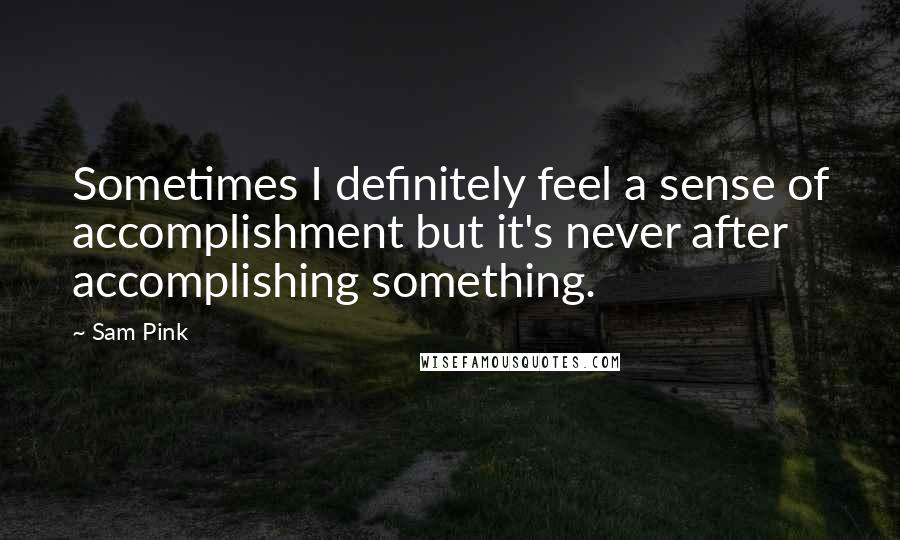 Sometimes I definitely feel a sense of accomplishment but it's never after accomplishing something.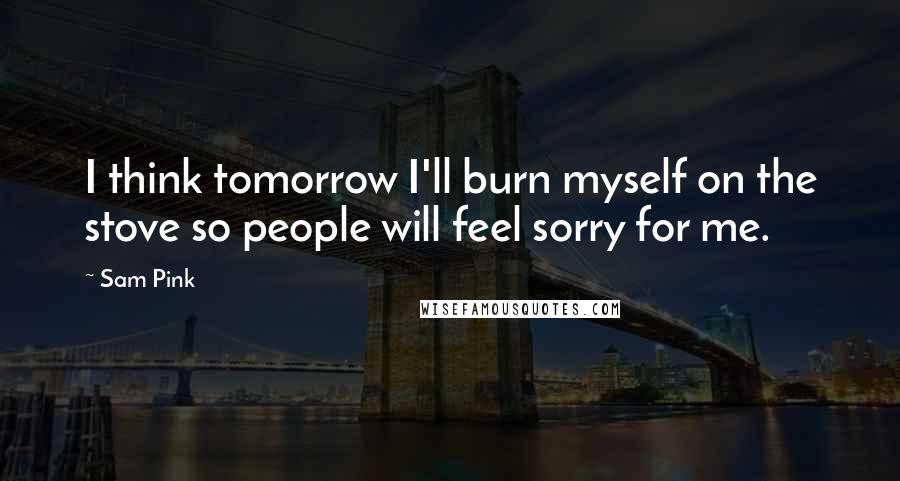 I think tomorrow I'll burn myself on the stove so people will feel sorry for me.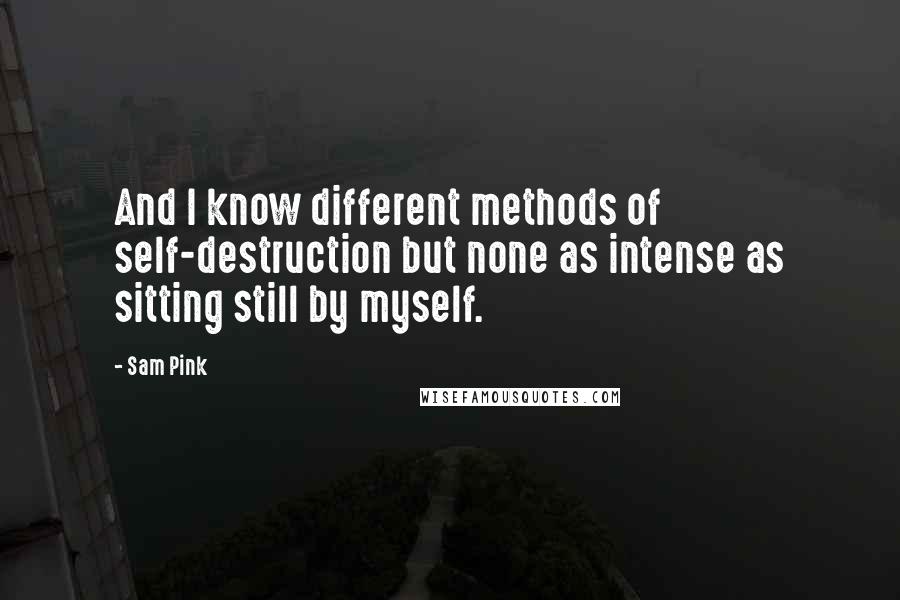 And I know different methods of self-destruction but none as intense as sitting still by myself.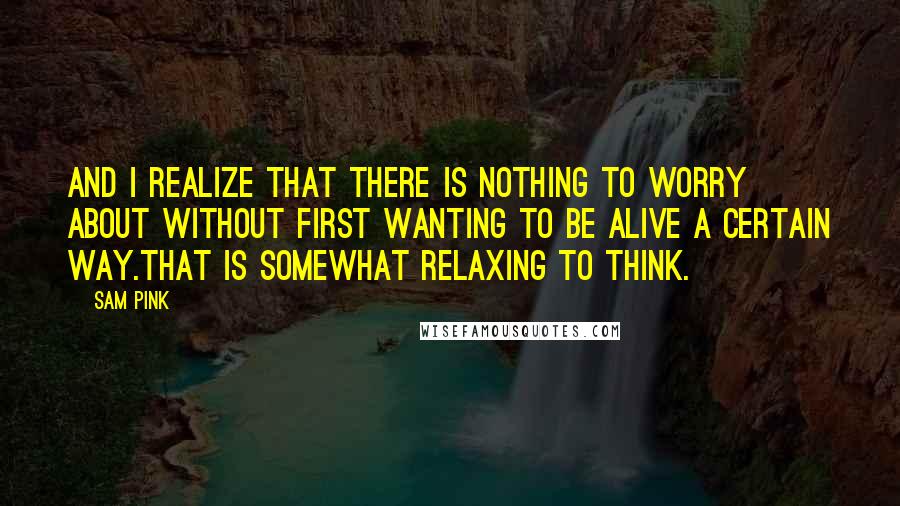 And I realize that there is nothing to worry about without first wanting to be alive a certain way.
That is somewhat relaxing to think.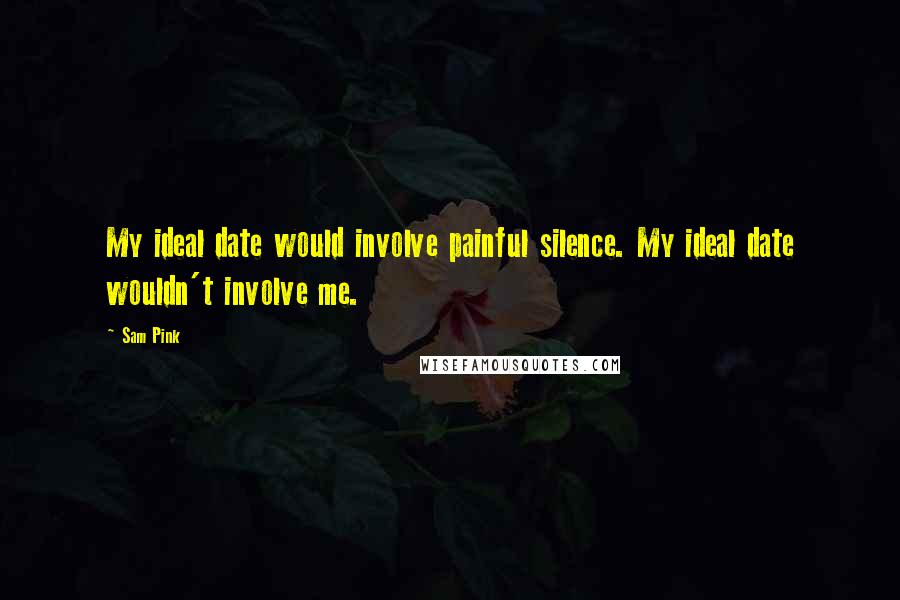 My ideal date would involve painful silence. My ideal date wouldn't involve me.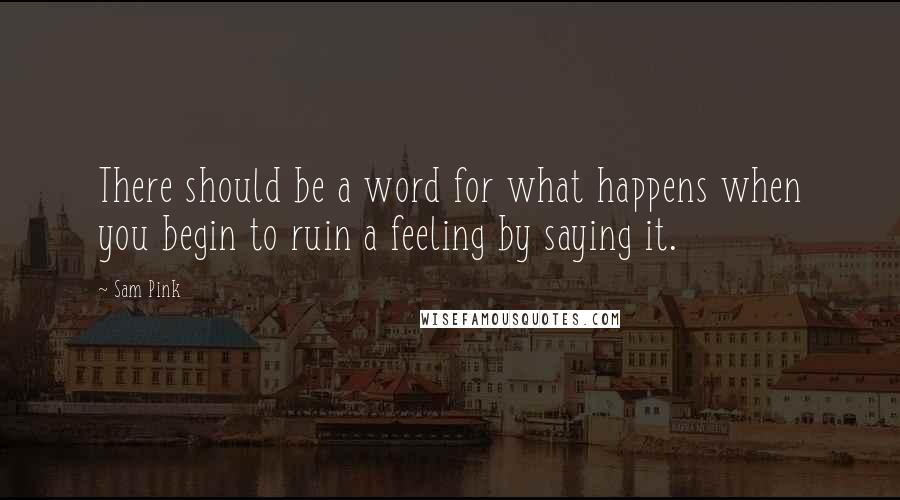 There should be a word for what happens when you begin to ruin a feeling by saying it.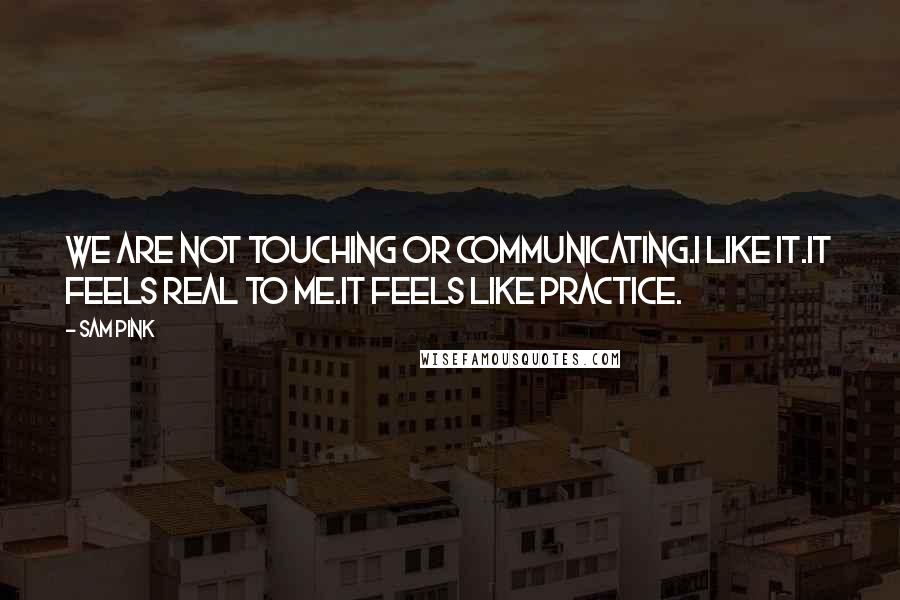 We are not touching or communicating.
I like it.
It feels real to me.
It feels like practice.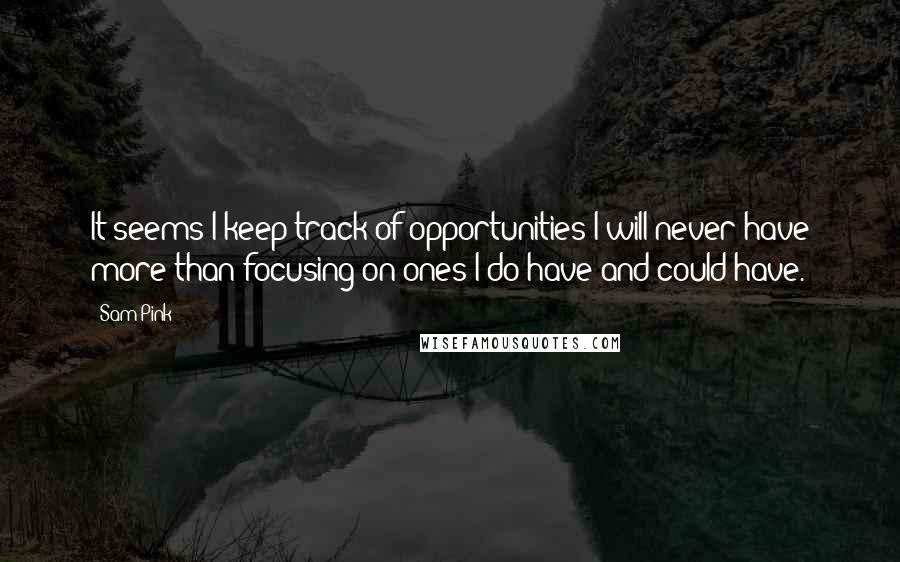 It seems I keep track of opportunities I will never have more than focusing on ones I do have and could have.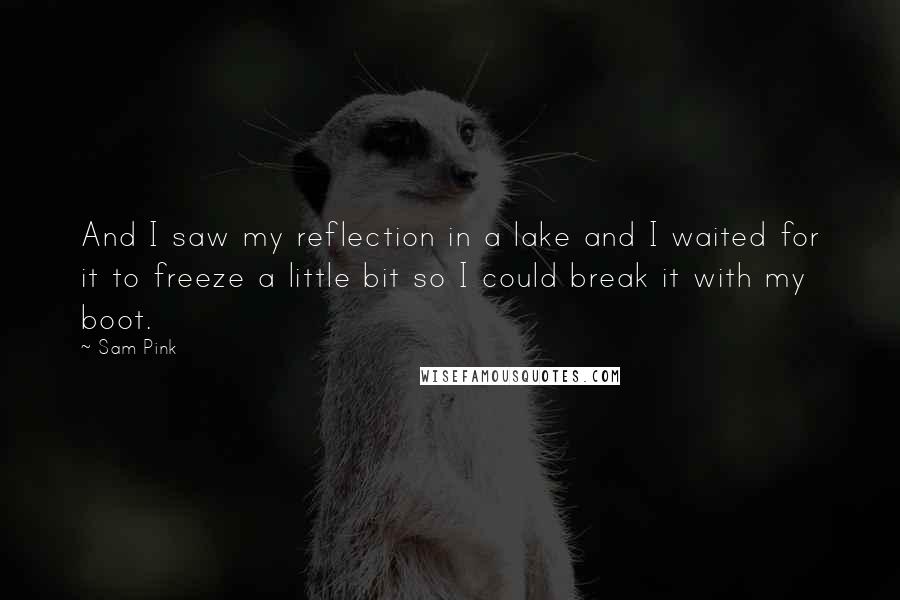 And I saw my reflection in a lake and I waited for it to freeze a little bit so I could break it with my boot.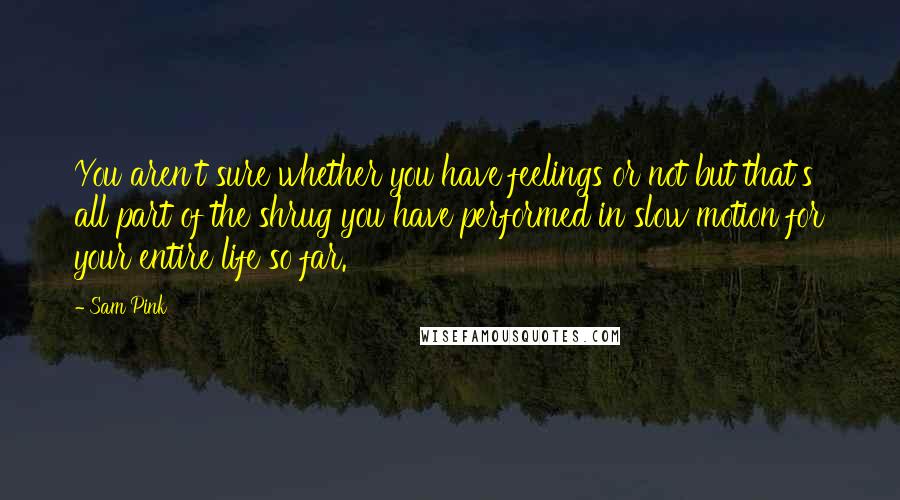 You aren't sure whether you have feelings or not but that's all part of the shrug you have performed in slow motion for your entire life so far.
I walk down the hallway and go into my room and call it a day and it calls me something else.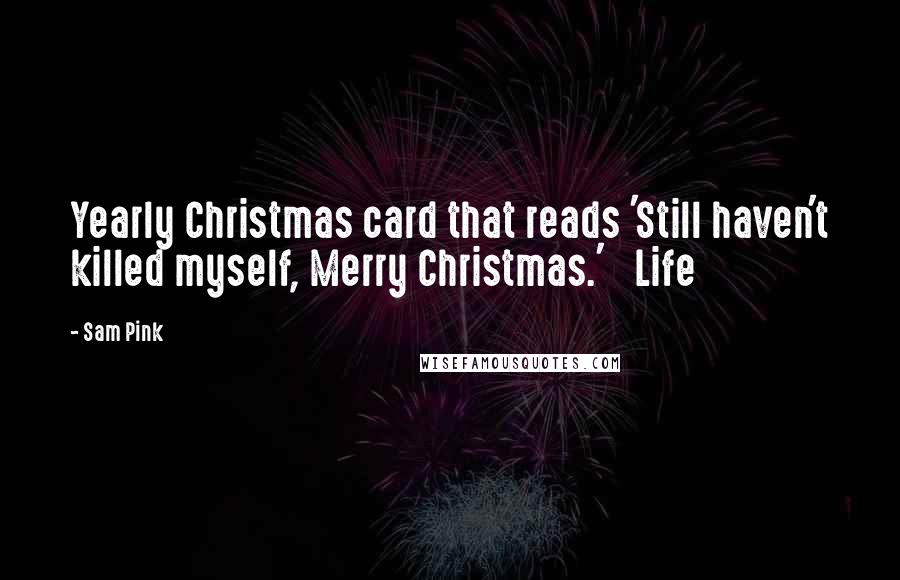 Yearly Christmas card that reads 'Still haven't killed myself, Merry Christmas.' Life
My history is the history of things imagined and not-happened.