Ruth Rendell Quotes
Top 100 wise famous quotes and sayings by Ruth Rendell
Ruth Rendell Famous Quotes & Sayings
Discover top inspirational quotes from Ruth Rendell on Wise Famous Quotes.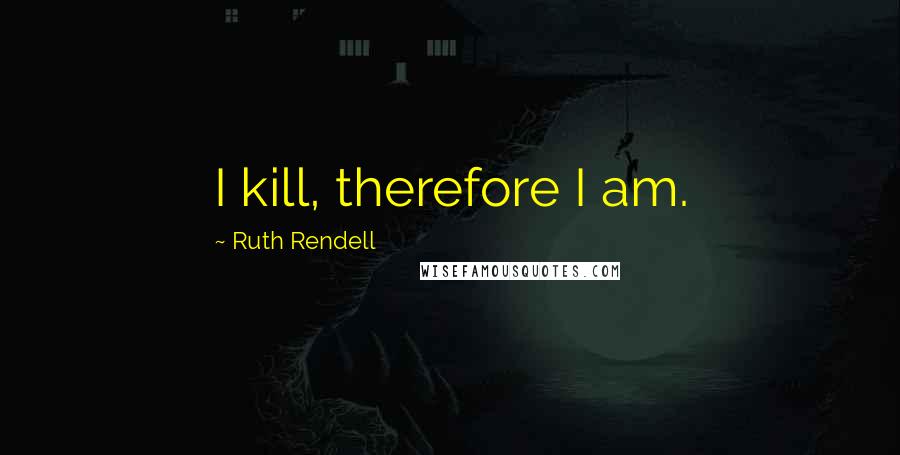 I kill, therefore I am.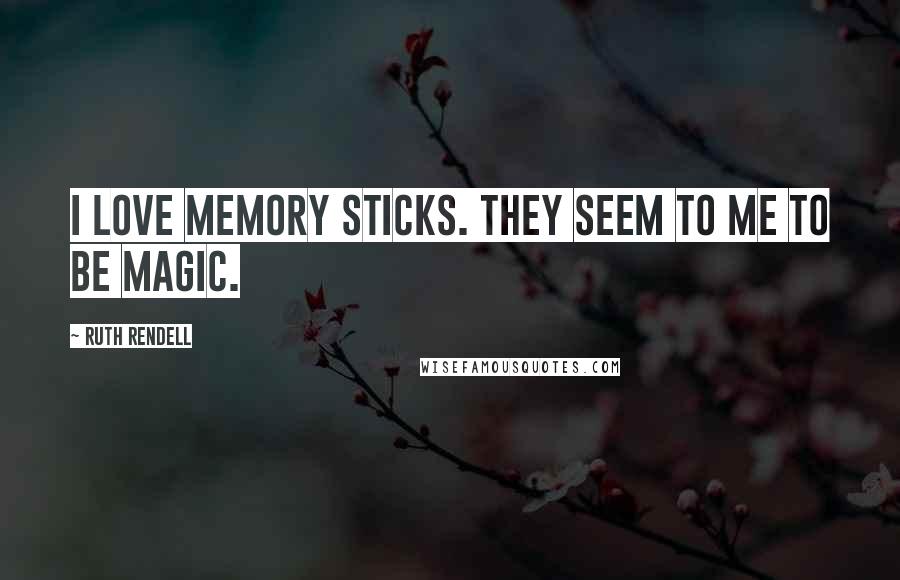 I love memory sticks. They seem to me to be magic.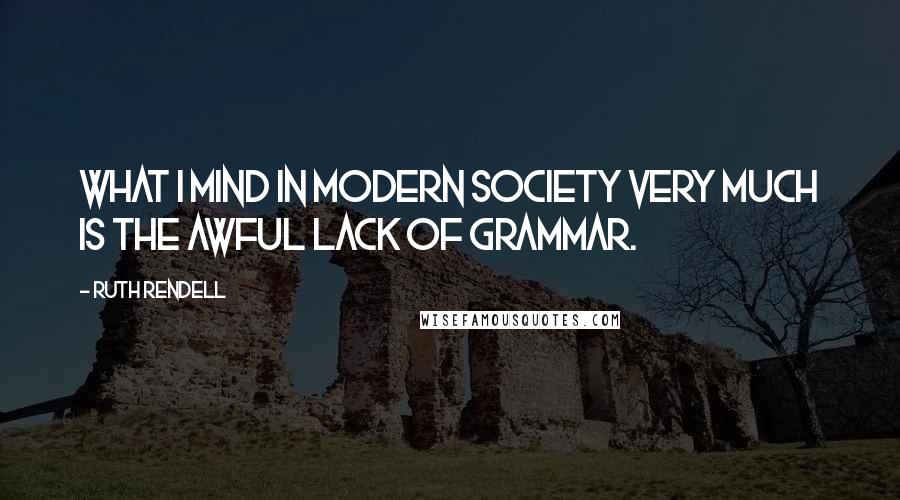 What I mind in modern society very much is the awful lack of grammar.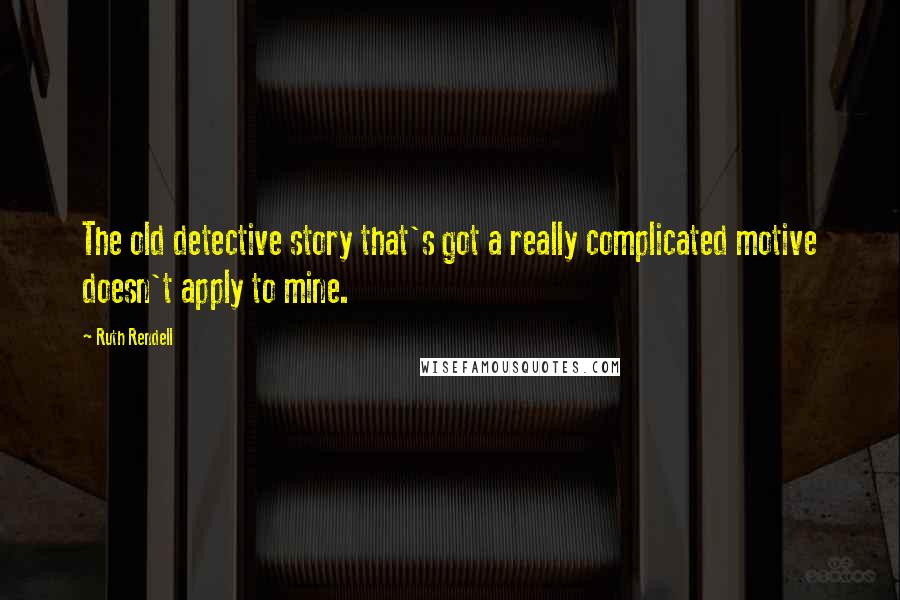 The old detective story that's got a really complicated motive doesn't apply to mine.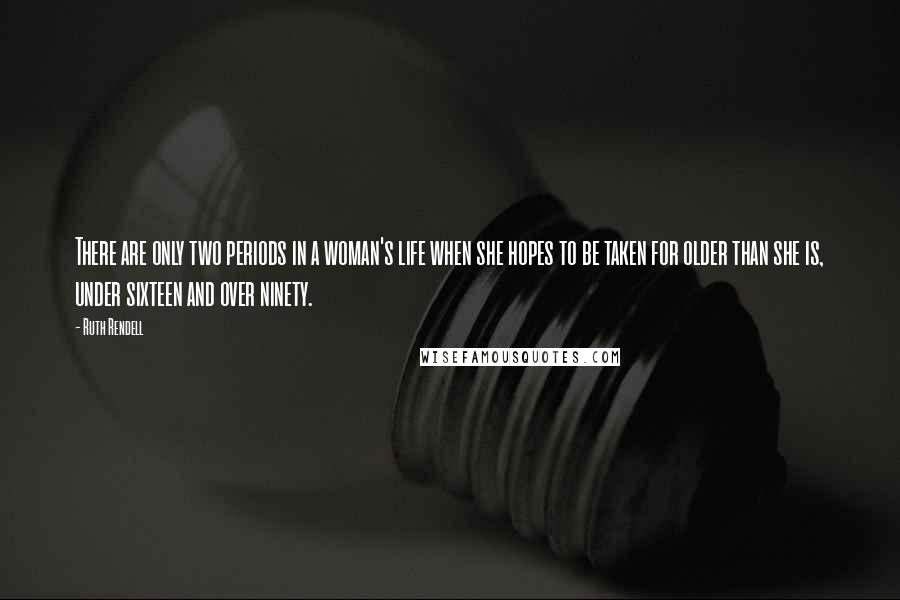 There are only two periods in a woman's life when she hopes to be taken for older than she is, under sixteen and over ninety.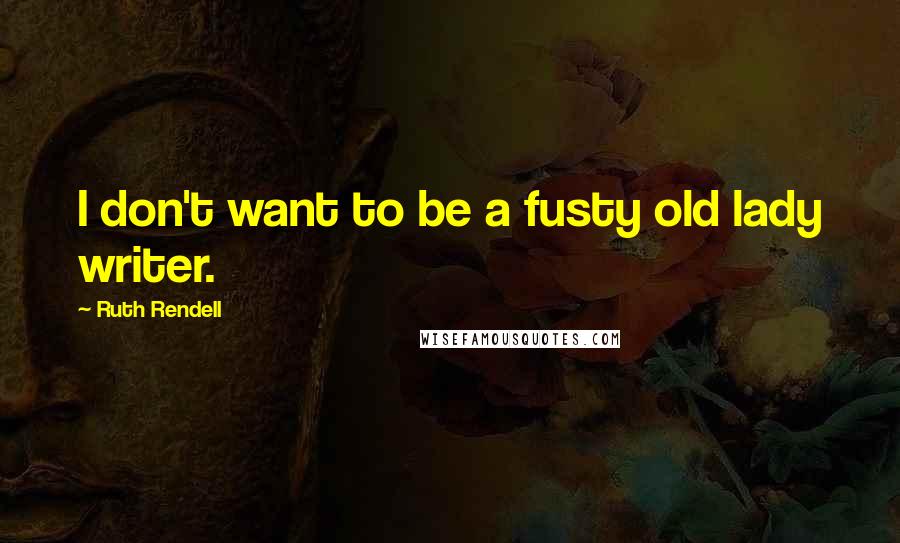 I don't want to be a fusty old lady writer.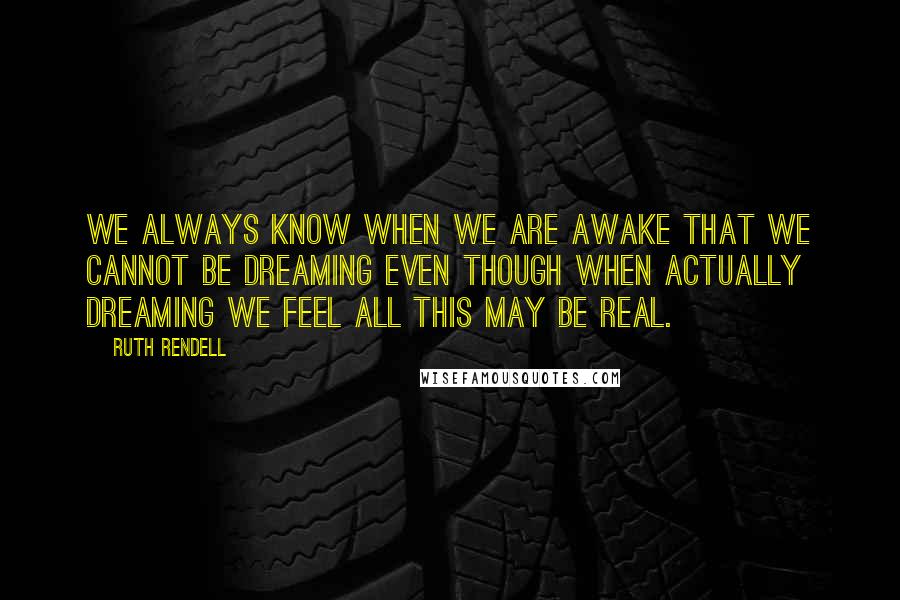 We always know when we are awake that we cannot be dreaming even though when actually dreaming we feel all this may be real.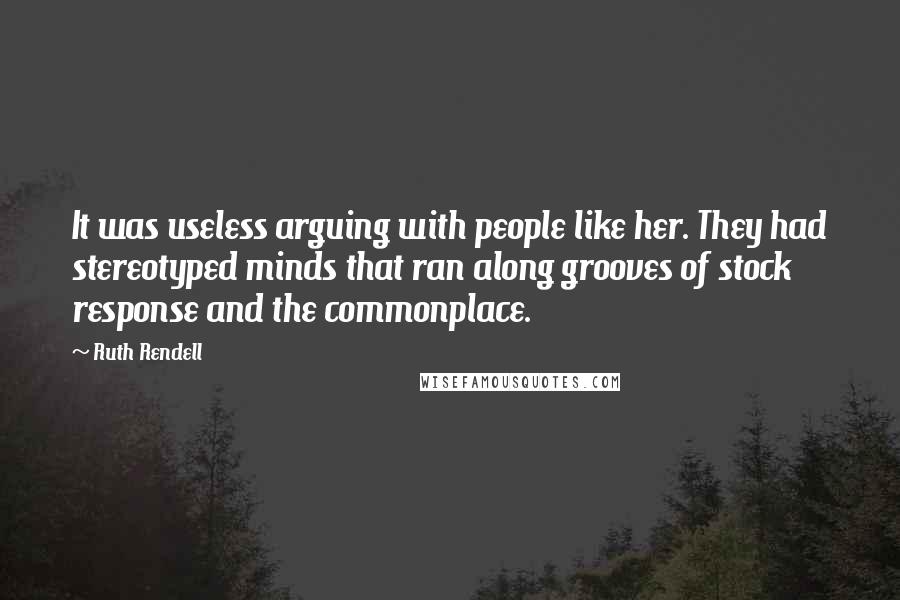 It was useless arguing with people like her. They had stereotyped minds that ran along grooves of stock response and the commonplace.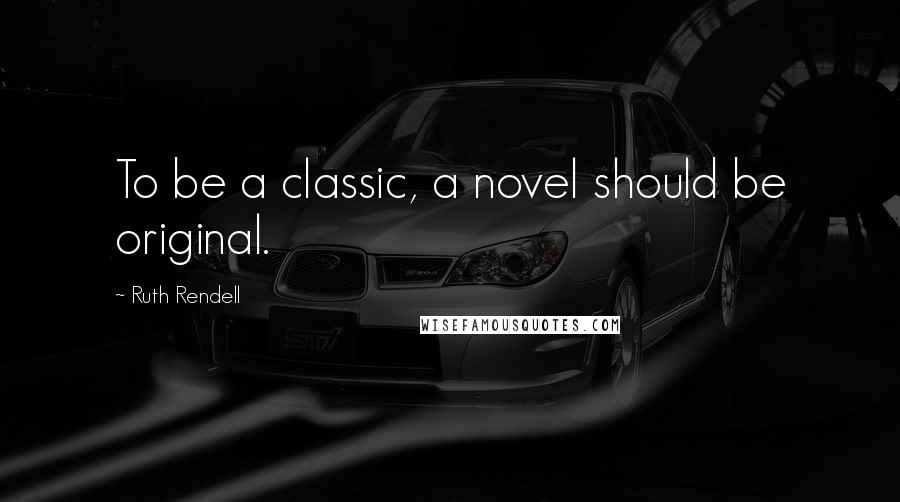 To be a classic, a novel should be original.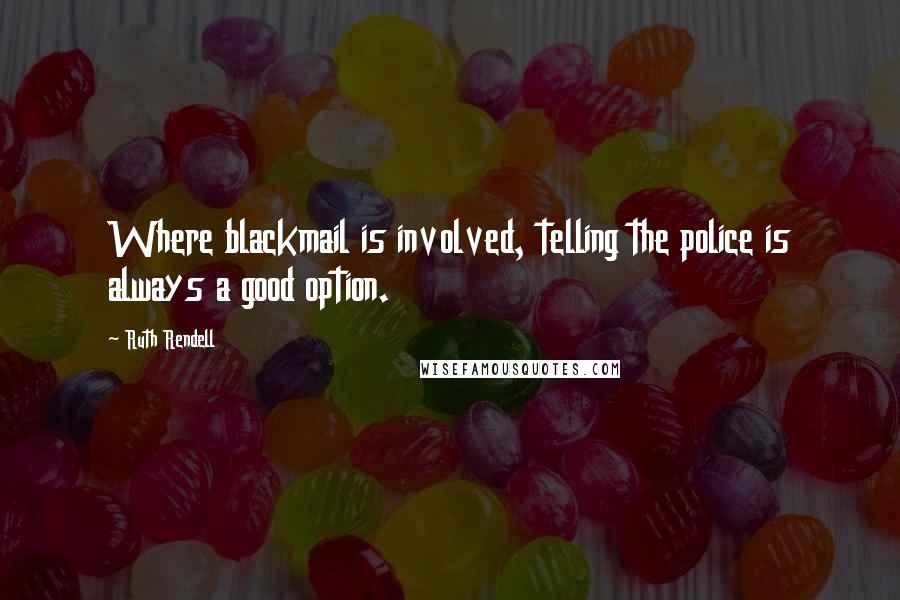 Where blackmail is involved, telling the police is always a good option.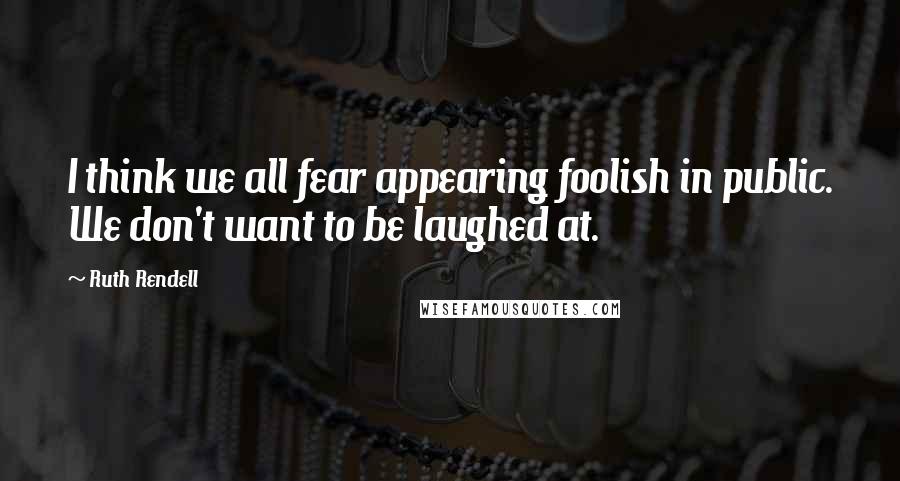 I think we all fear appearing foolish in public. We don't want to be laughed at.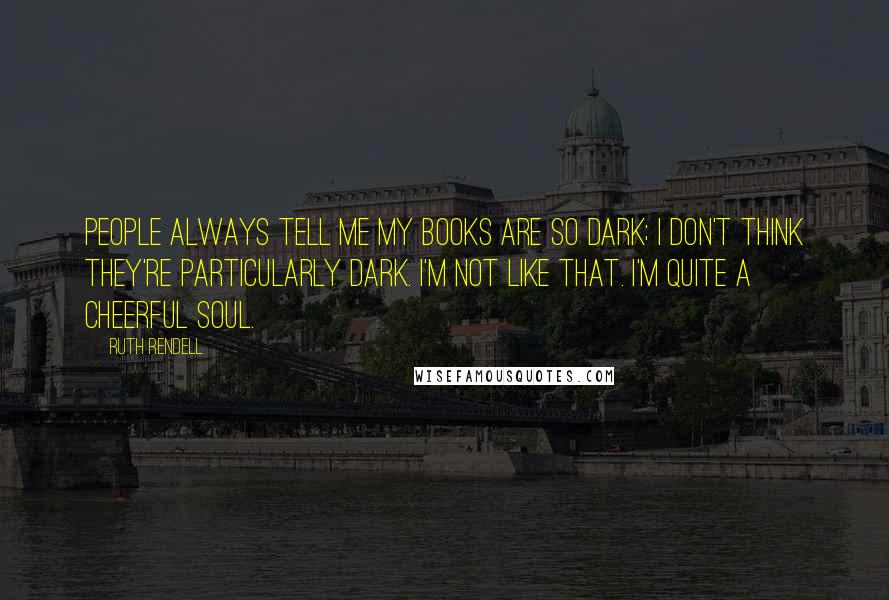 People always tell me my books are so dark; I don't think they're particularly dark. I'm not like that. I'm quite a cheerful soul.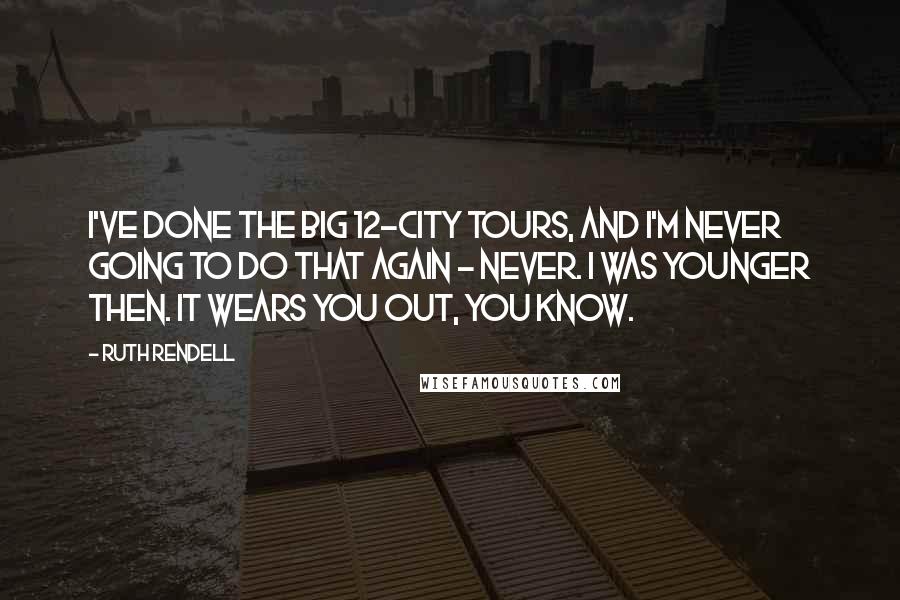 I've done the big 12-city tours, and I'm never going to do that again - never. I was younger then. It wears you out, you know.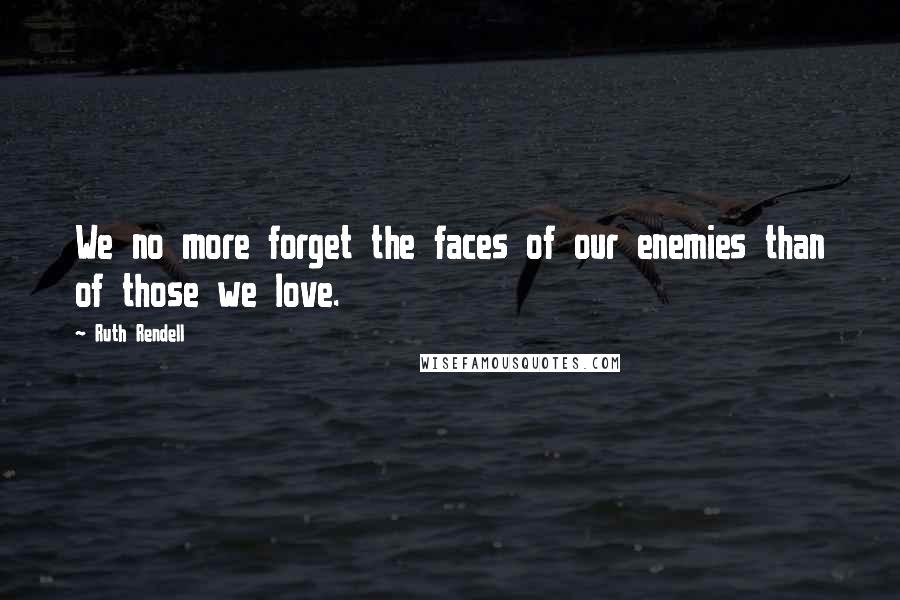 We no more forget the faces of our enemies than of those we love.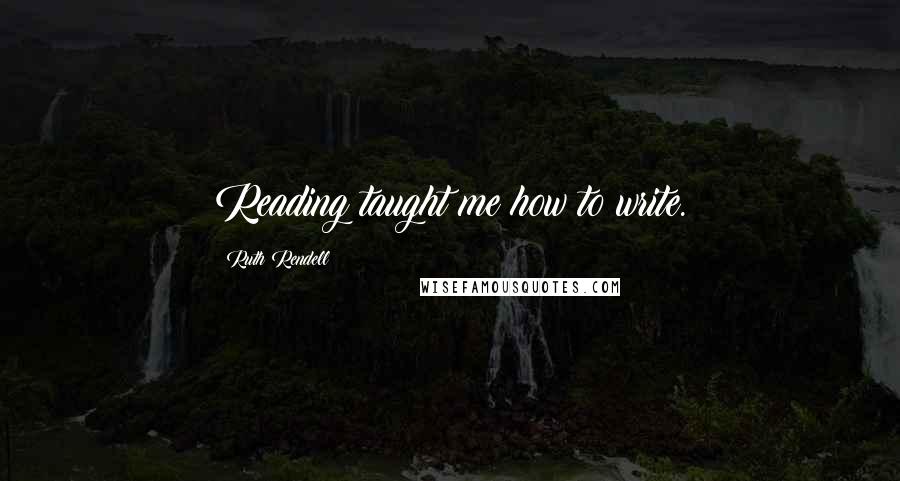 Reading taught me how to write.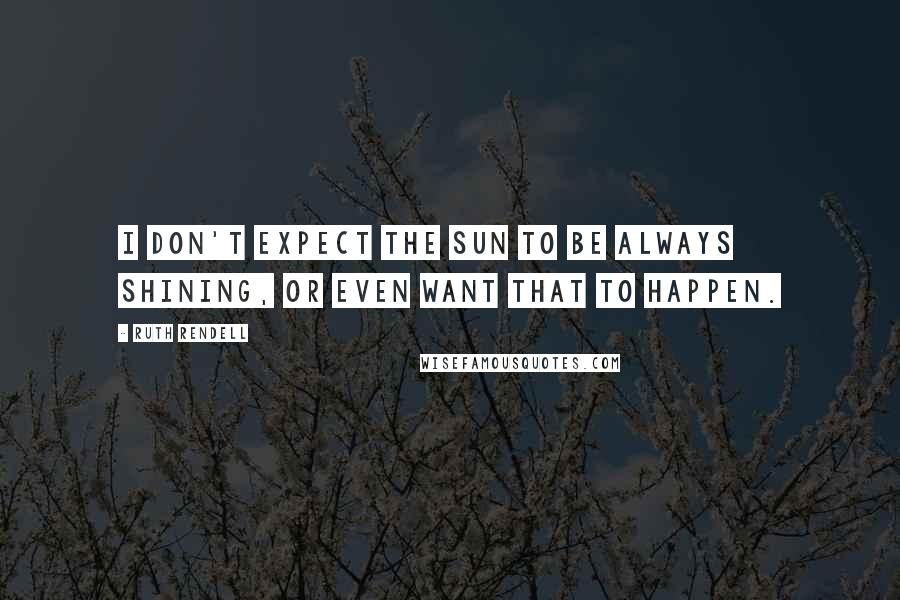 I don't expect the sun to be always shining, or even want that to happen.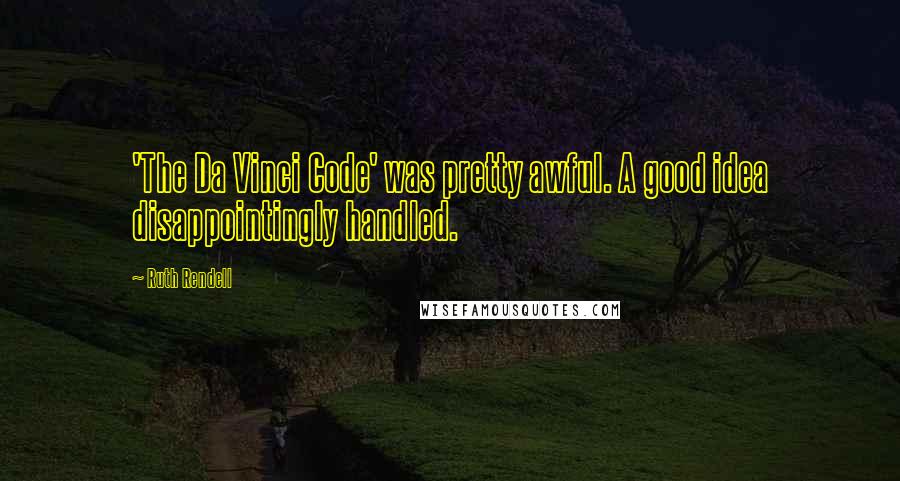 'The Da Vinci Code' was pretty awful. A good idea disappointingly handled.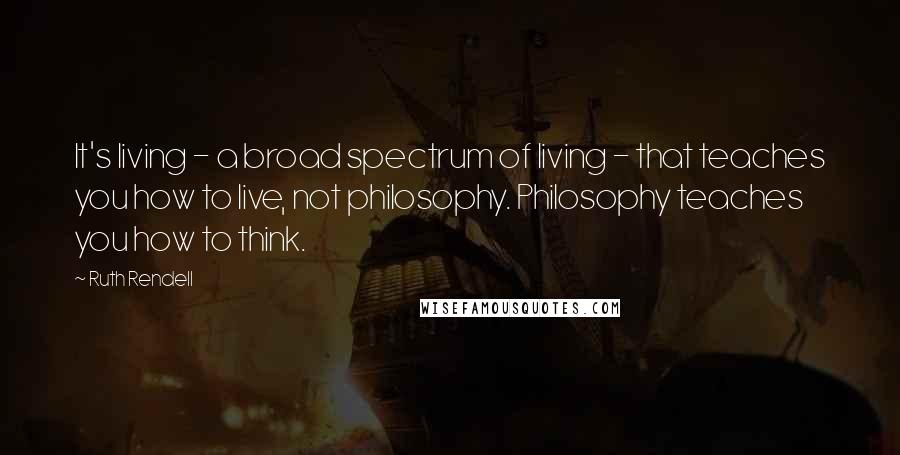 It's living - a broad spectrum of living - that teaches you how to live, not philosophy. Philosophy teaches you how to think.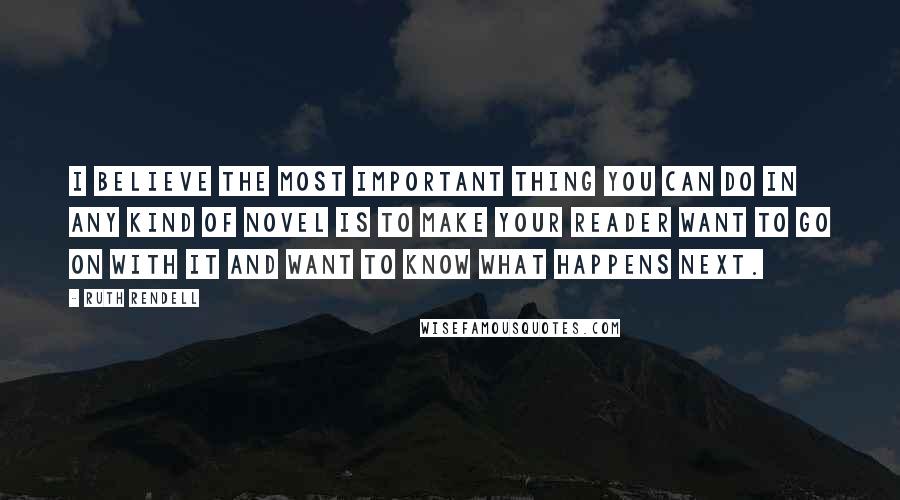 I believe the most important thing you can do in any kind of novel is to make your reader want to go on with it and want to know what happens next.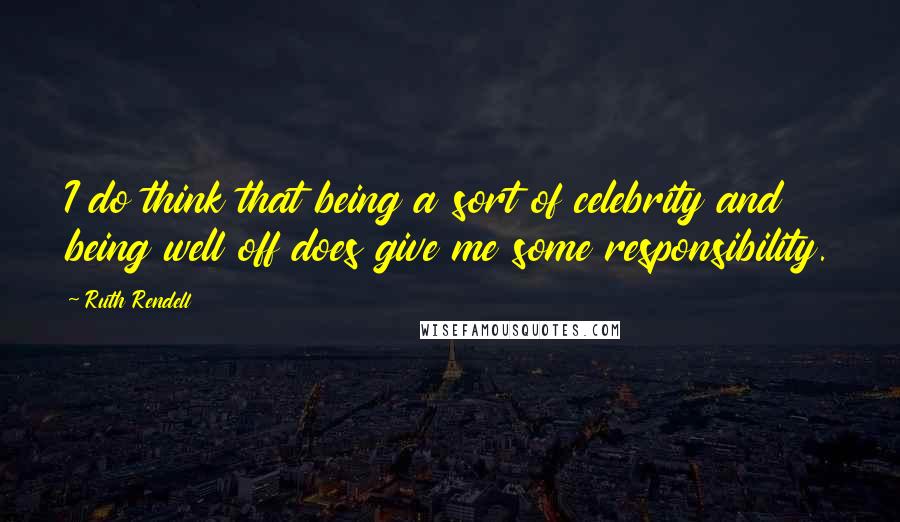 I do think that being a sort of celebrity and being well off does give me some responsibility.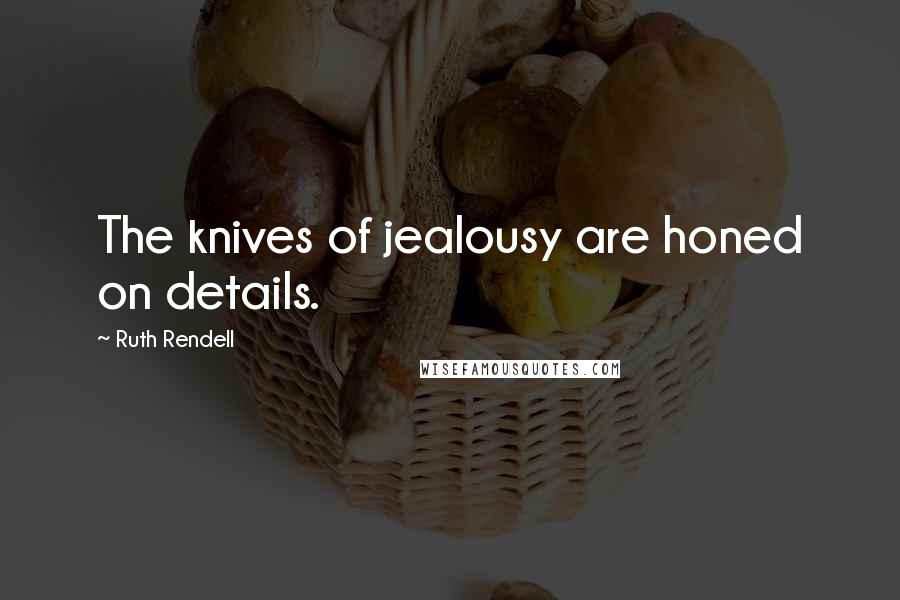 The knives of jealousy are honed on details.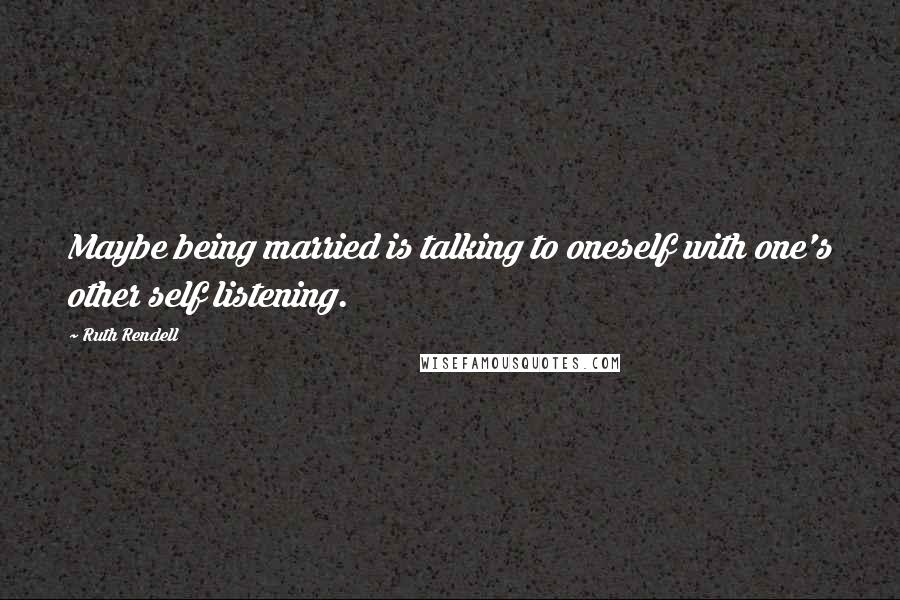 Maybe being married is talking to oneself with one's other self listening.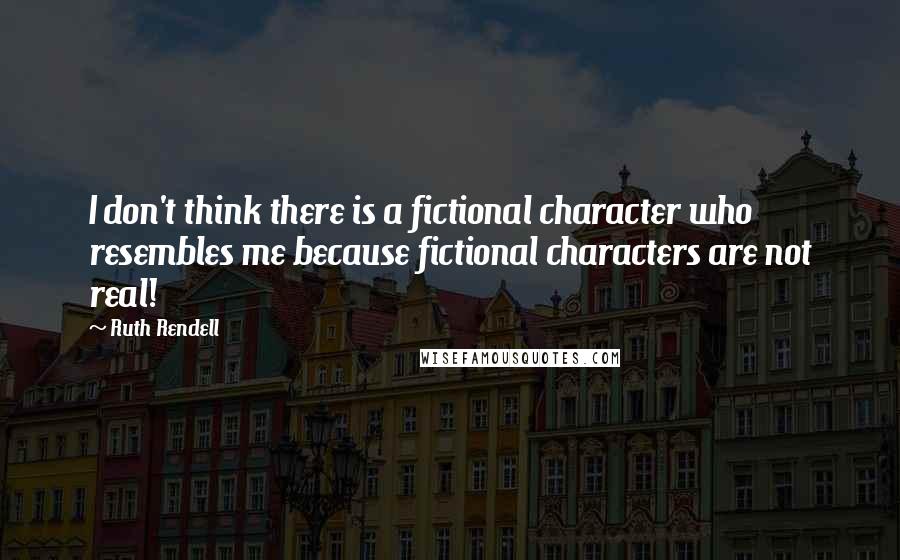 I don't think there is a fictional character who resembles me because fictional characters are not real!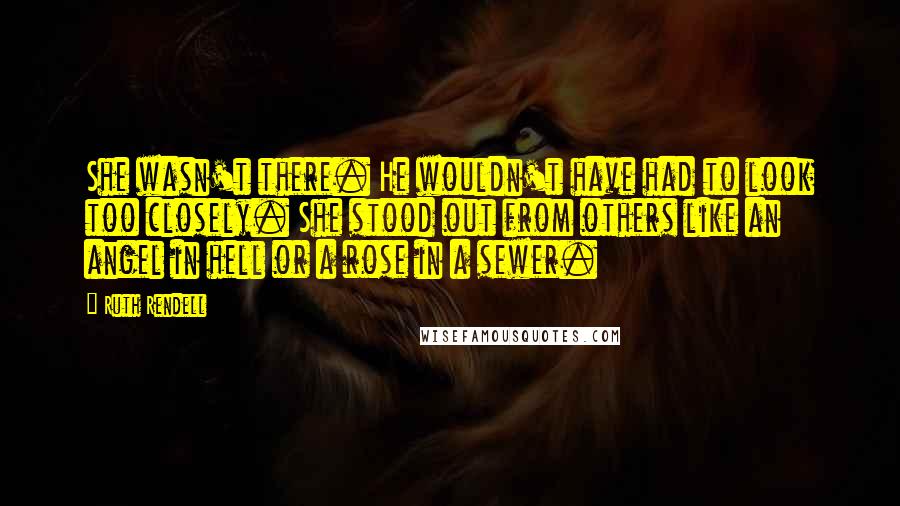 She wasn't there. He wouldn't have had to look too closely. She stood out from others like an angel in hell or a rose in a sewer.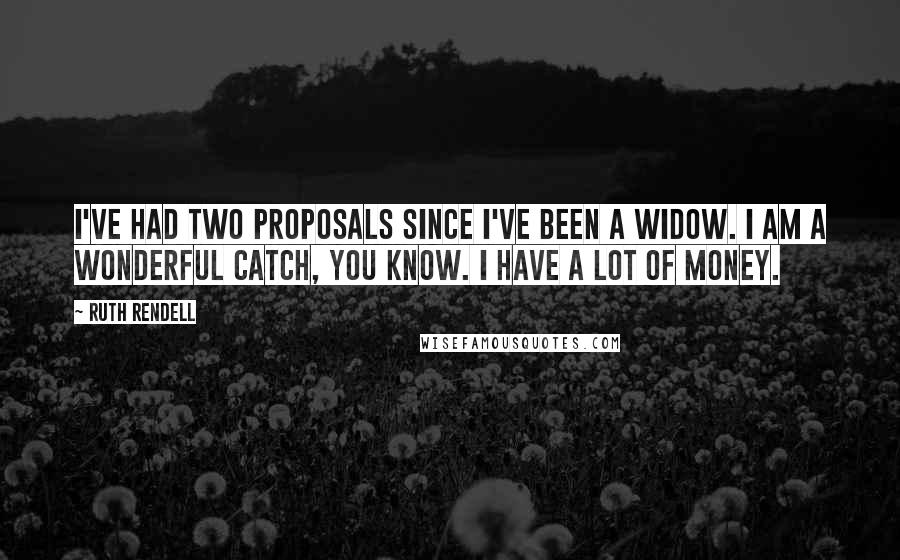 I've had two proposals since I've been a widow. I am a wonderful catch, you know. I have a lot of money.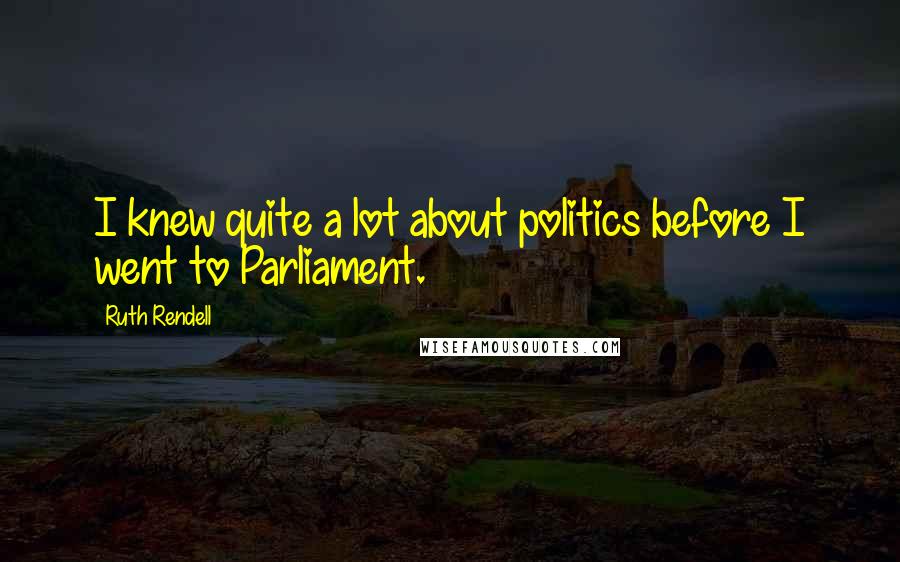 I knew quite a lot about politics before I went to Parliament.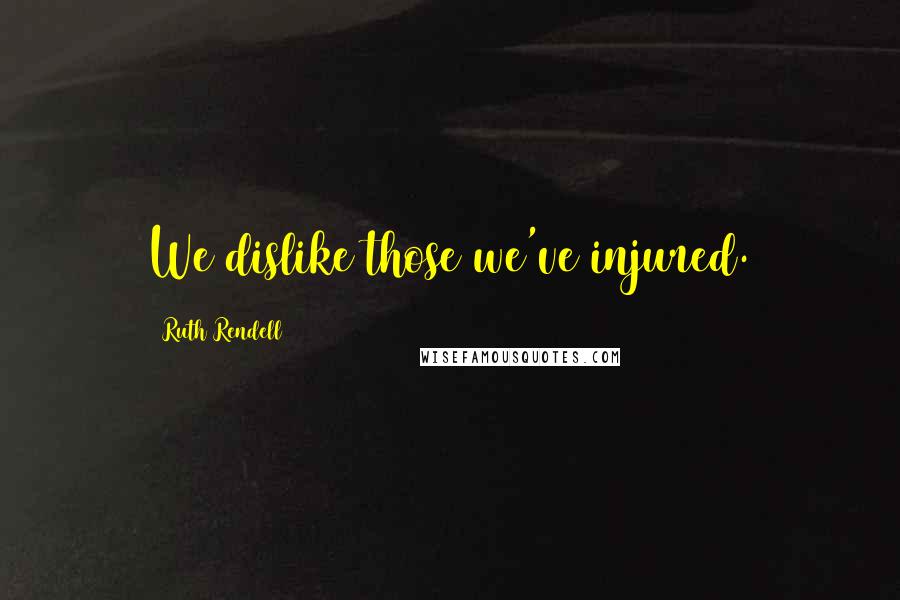 We dislike those we've injured.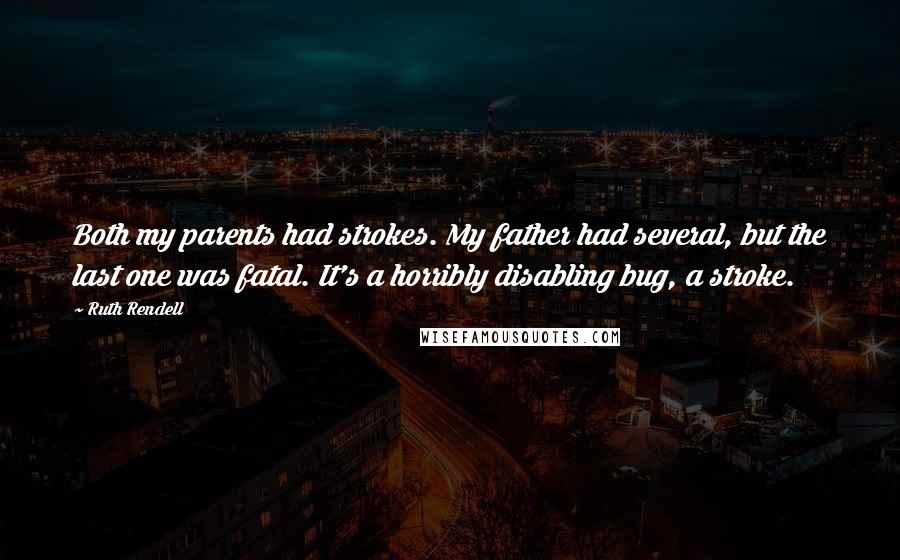 Both my parents had strokes. My father had several, but the last one was fatal. It's a horribly disabling bug, a stroke.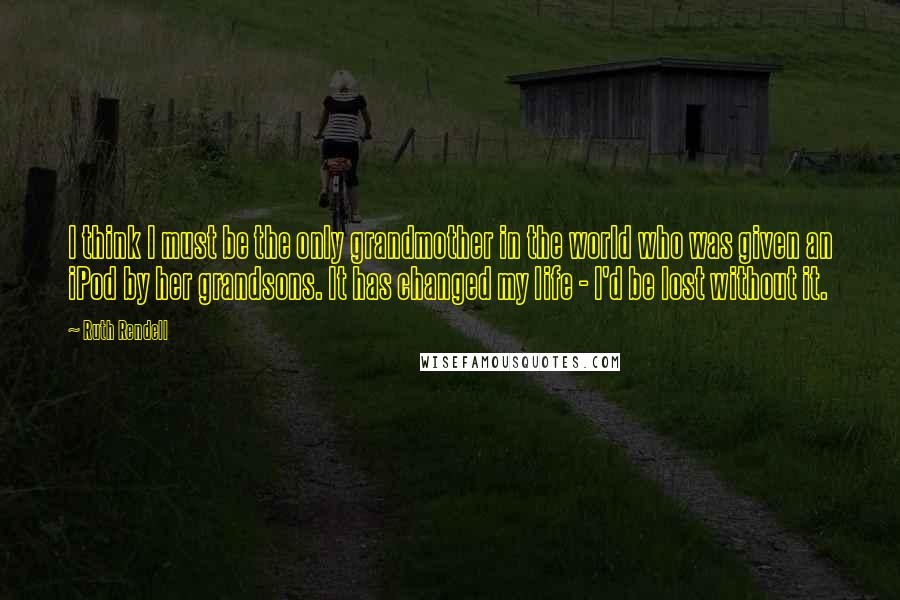 I think I must be the only grandmother in the world who was given an iPod by her grandsons. It has changed my life - I'd be lost without it.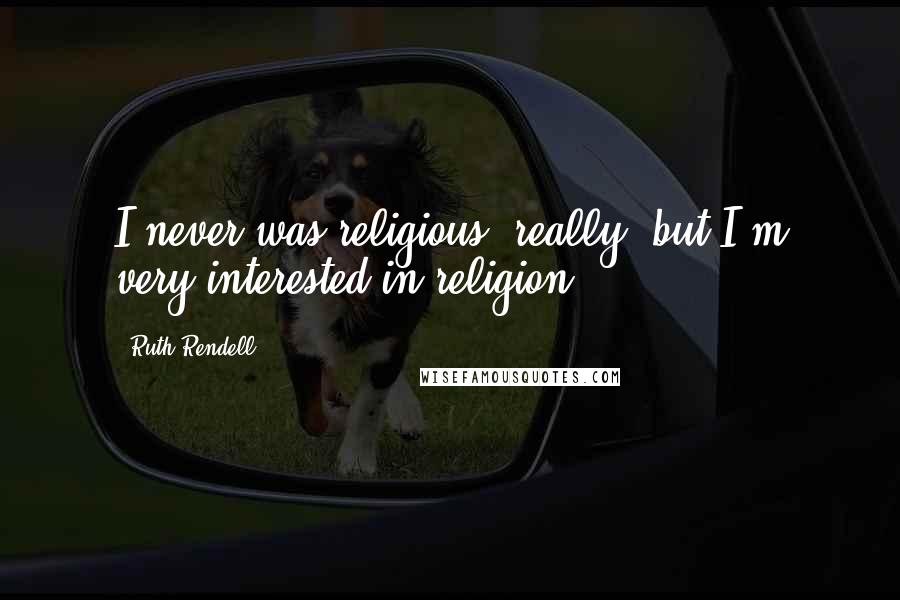 I never was religious, really, but I'm very interested in religion.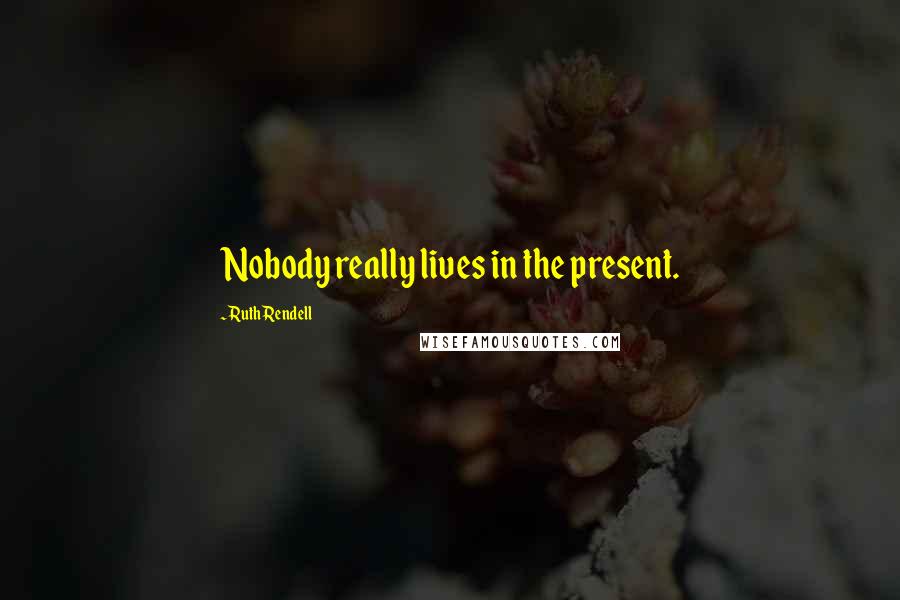 Nobody really lives in the present.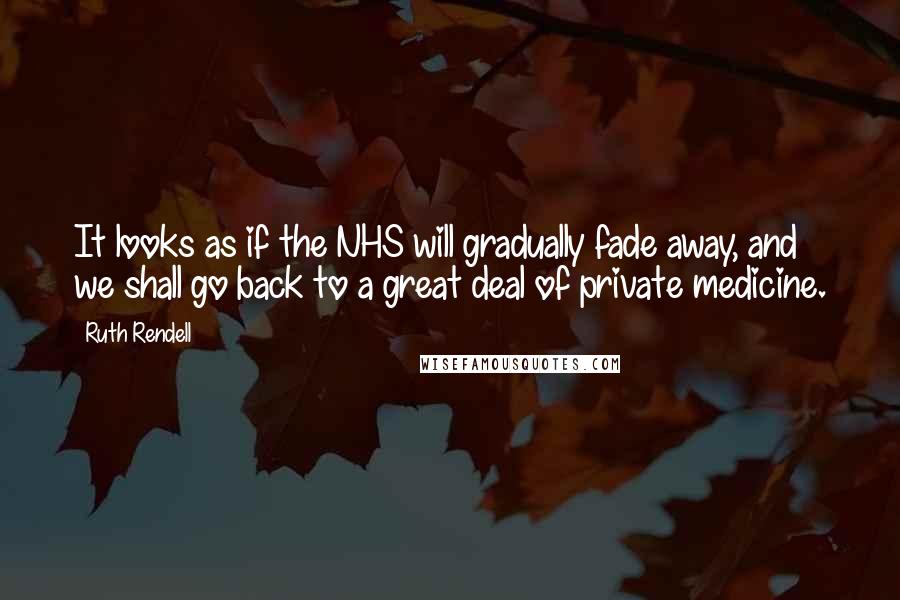 It looks as if the NHS will gradually fade away, and we shall go back to a great deal of private medicine.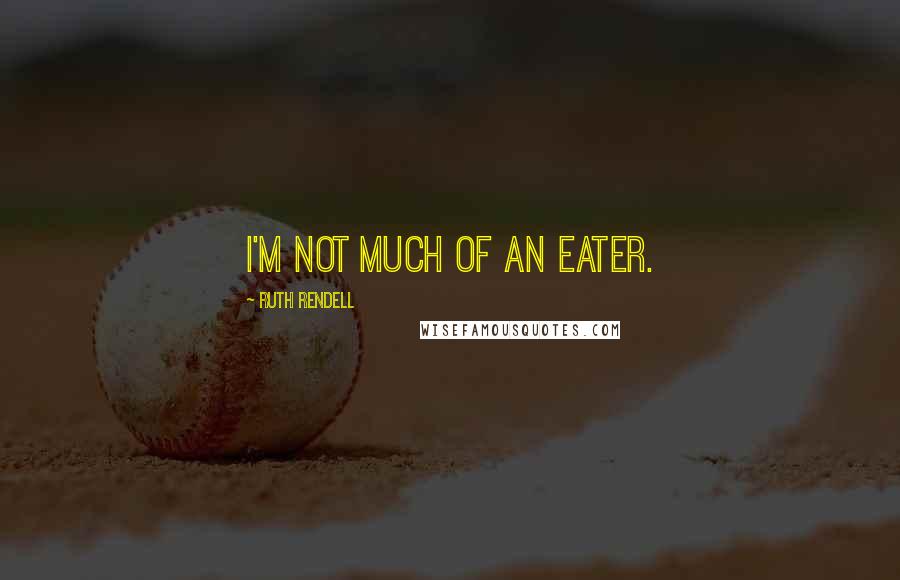 I'm not much of an eater.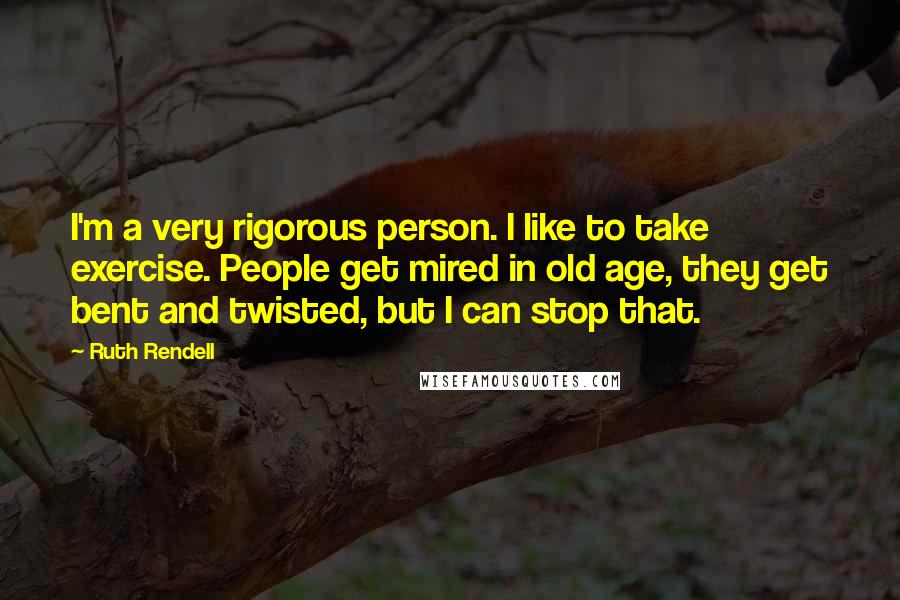 I'm a very rigorous person. I like to take exercise. People get mired in old age, they get bent and twisted, but I can stop that.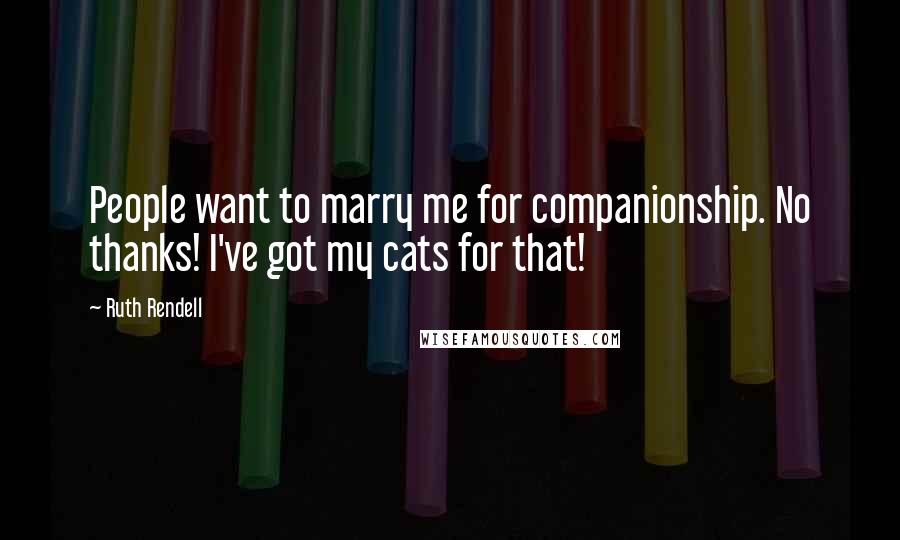 People want to marry me for companionship. No thanks! I've got my cats for that!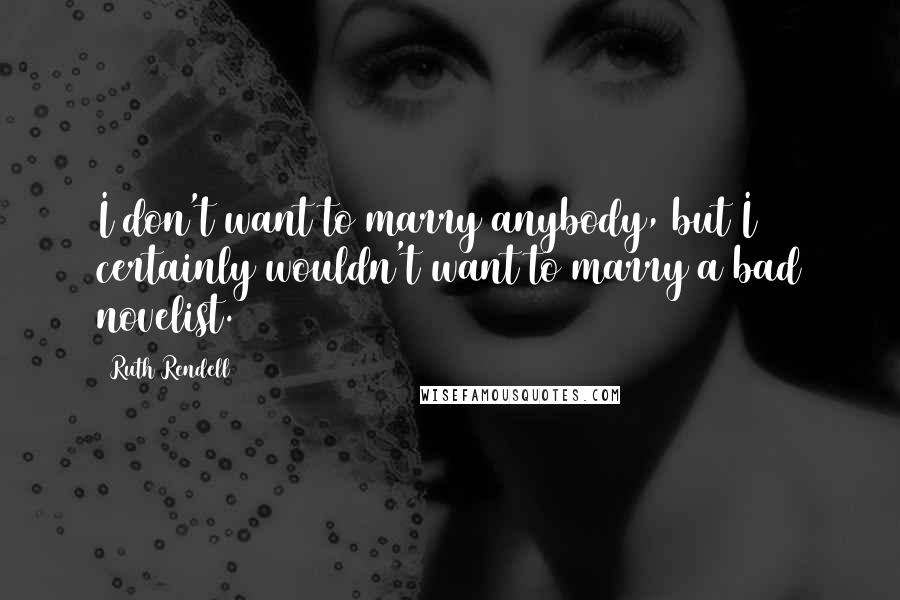 I don't want to marry anybody, but I certainly wouldn't want to marry a bad novelist.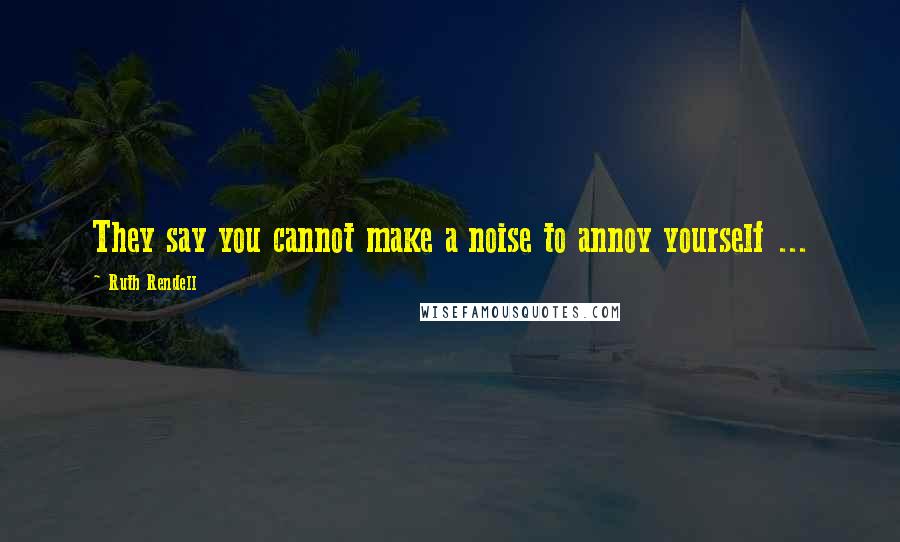 They say you cannot make a noise to annoy yourself ...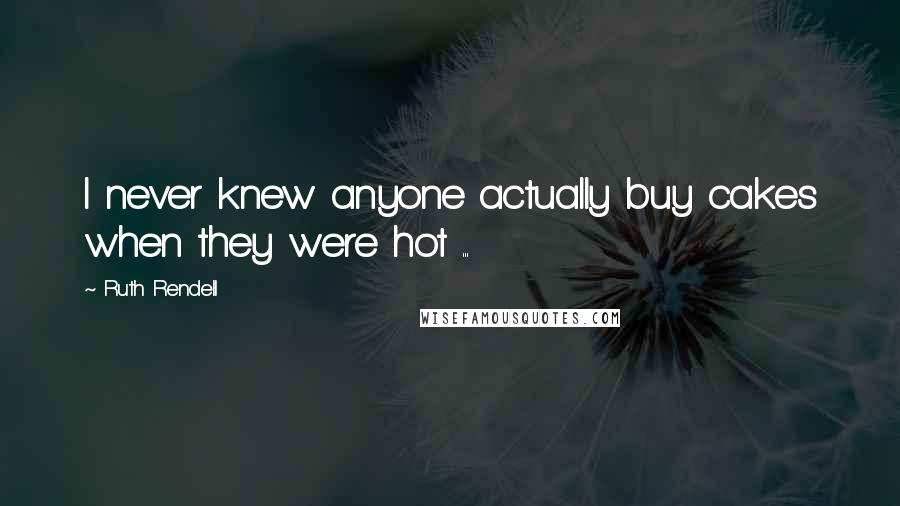 I never knew anyone actually buy cakes when they were hot ...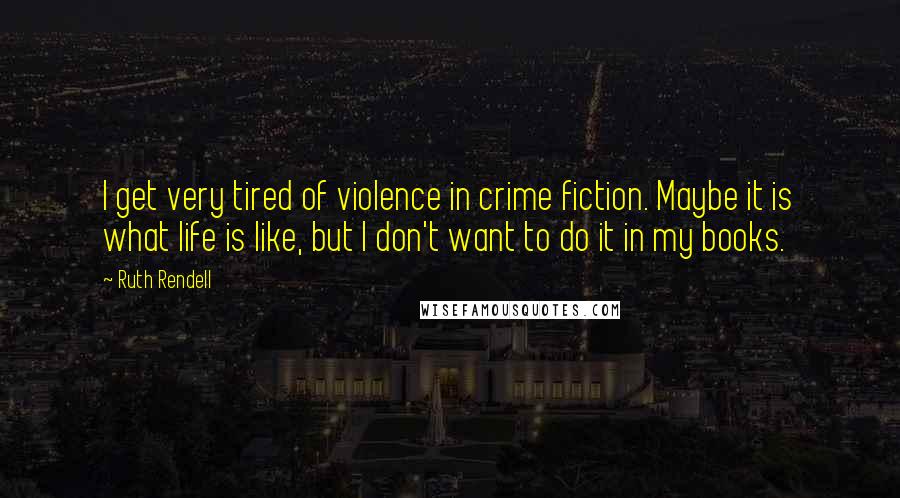 I get very tired of violence in crime fiction. Maybe it is what life is like, but I don't want to do it in my books.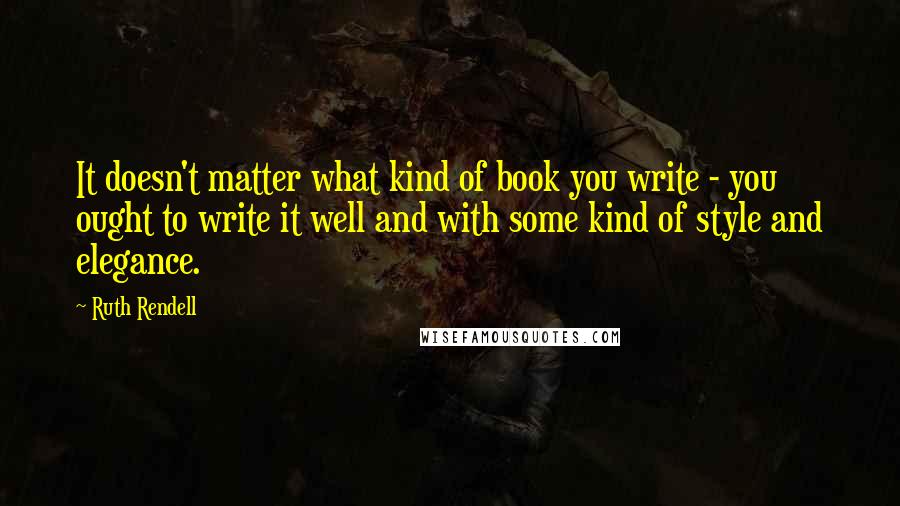 It doesn't matter what kind of book you write - you ought to write it well and with some kind of style and elegance.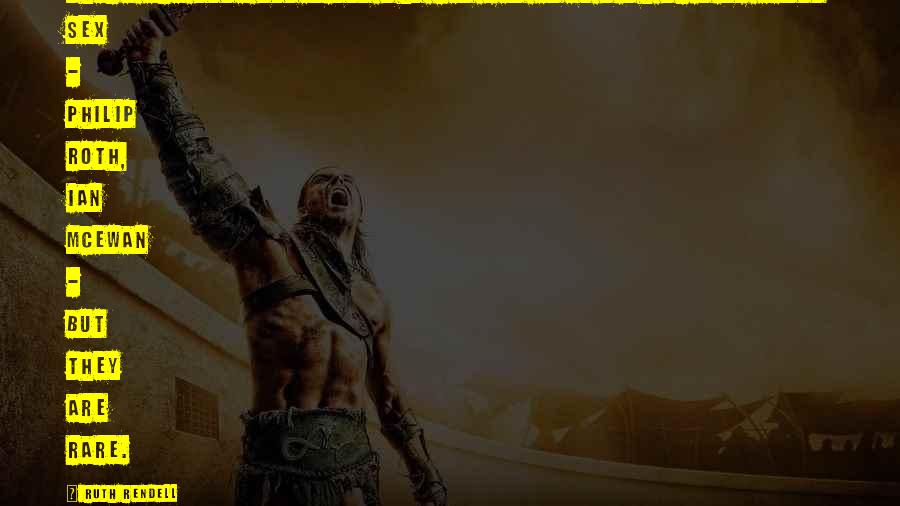 There are some novelists who can get away with writing about sex - Philip Roth, Ian McEwan - but they are rare.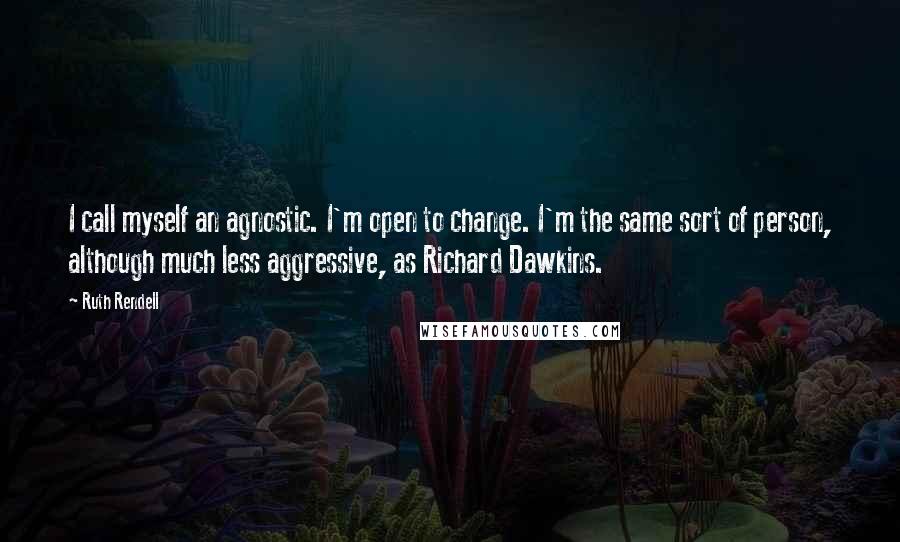 I call myself an agnostic. I'm open to change. I'm the same sort of person, although much less aggressive, as Richard Dawkins.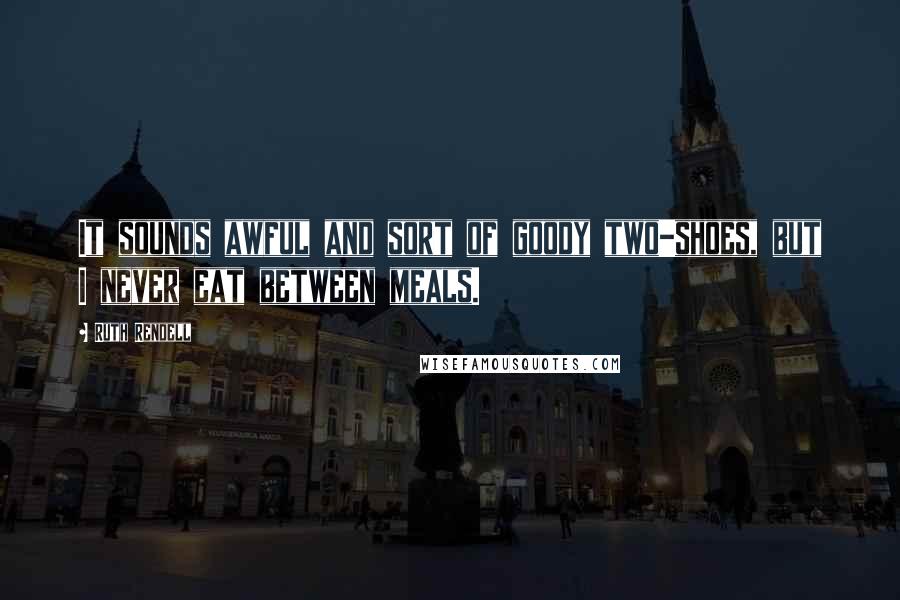 It sounds awful and sort of goody two-shoes, but I never eat between meals.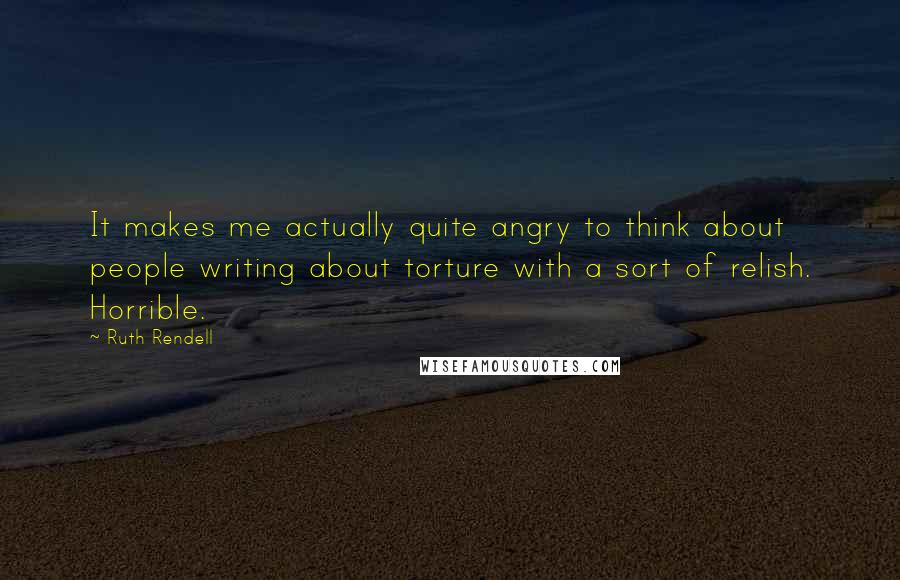 It makes me actually quite angry to think about people writing about torture with a sort of relish. Horrible.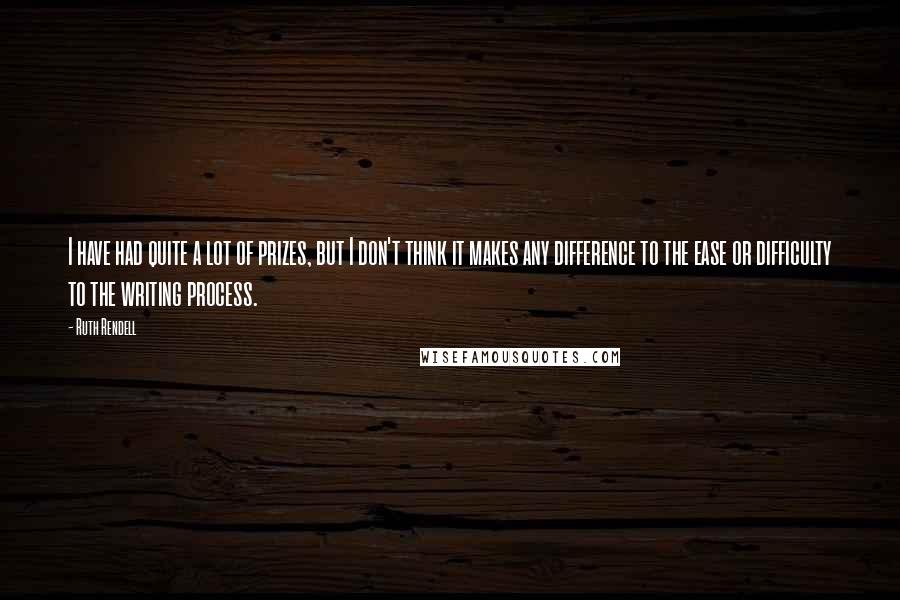 I have had quite a lot of prizes, but I don't think it makes any difference to the ease or difficulty to the writing process.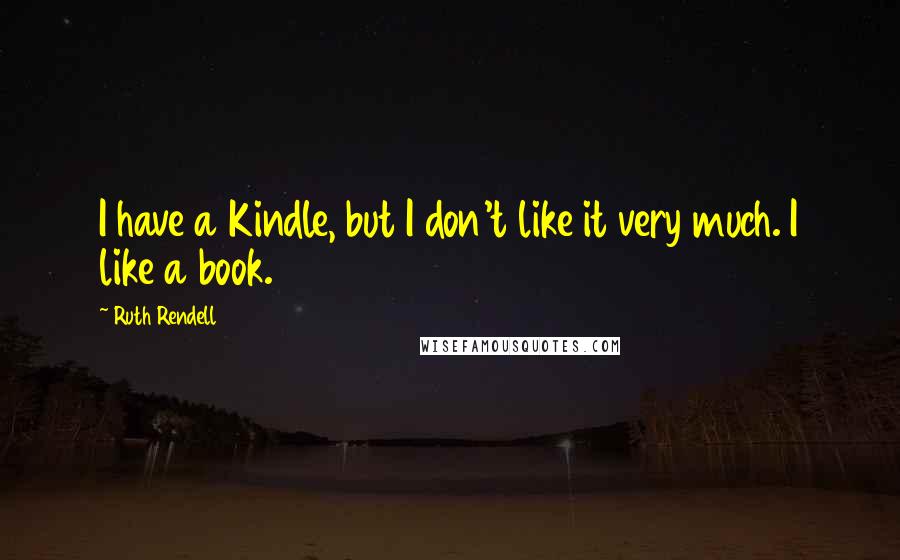 I have a Kindle, but I don't like it very much. I like a book.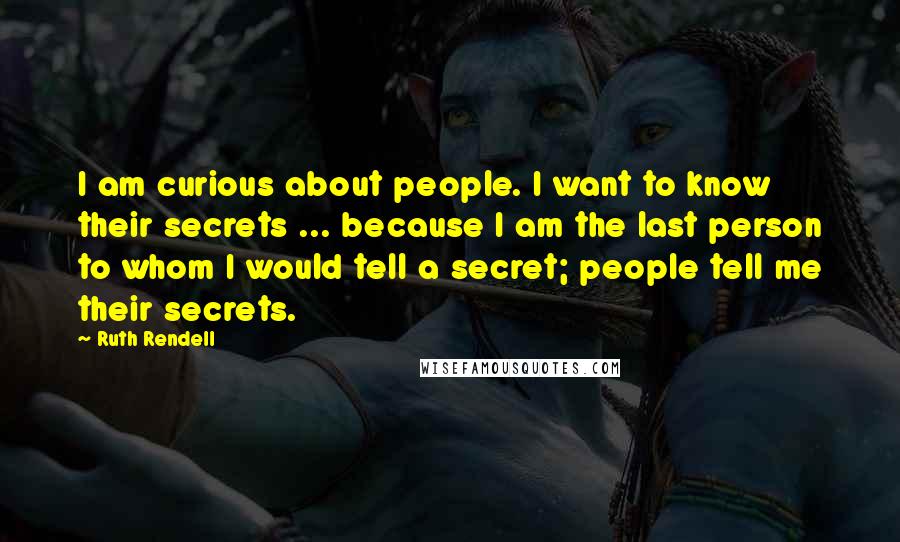 I am curious about people. I want to know their secrets ... because I am the last person to whom I would tell a secret; people tell me their secrets.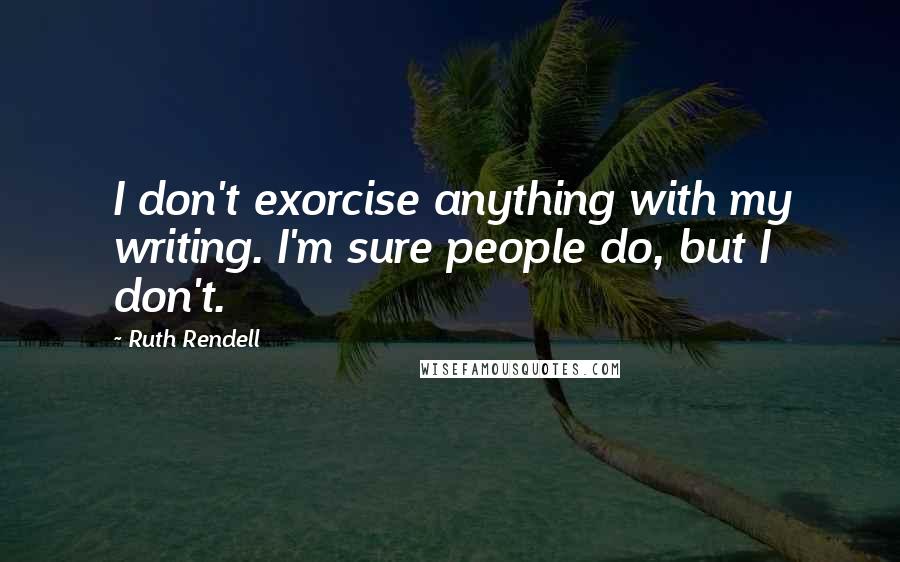 I don't exorcise anything with my writing. I'm sure people do, but I don't.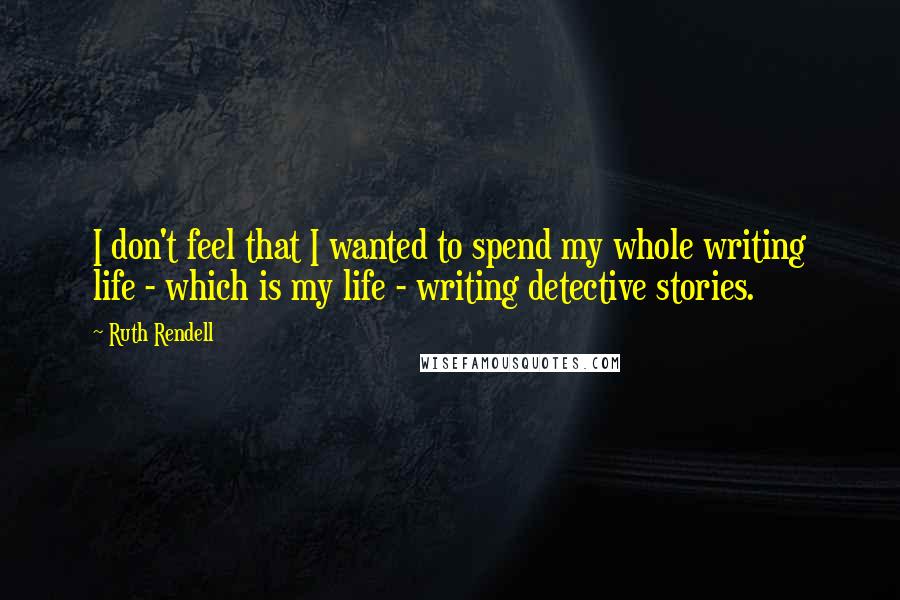 I don't feel that I wanted to spend my whole writing life - which is my life - writing detective stories.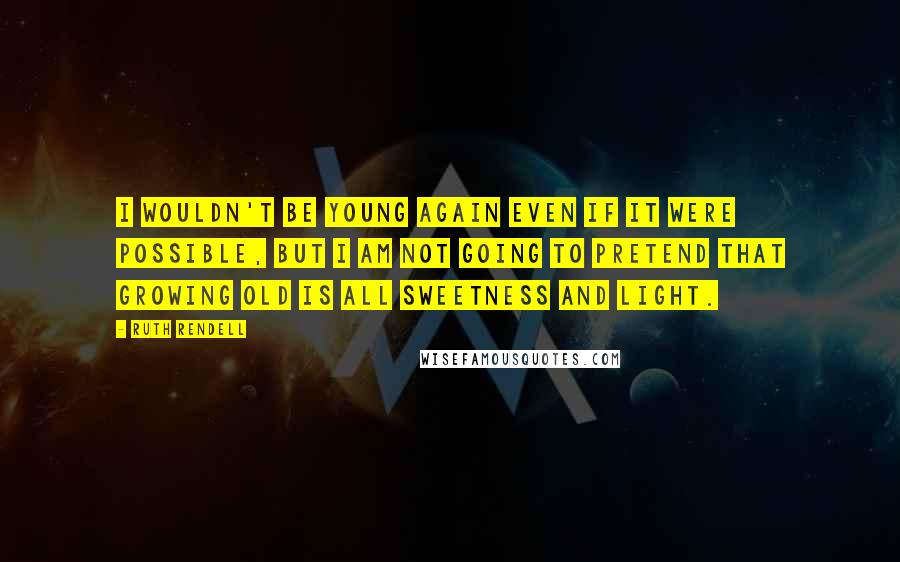 I wouldn't be young again even if it were possible, but I am not going to pretend that growing old is all sweetness and light.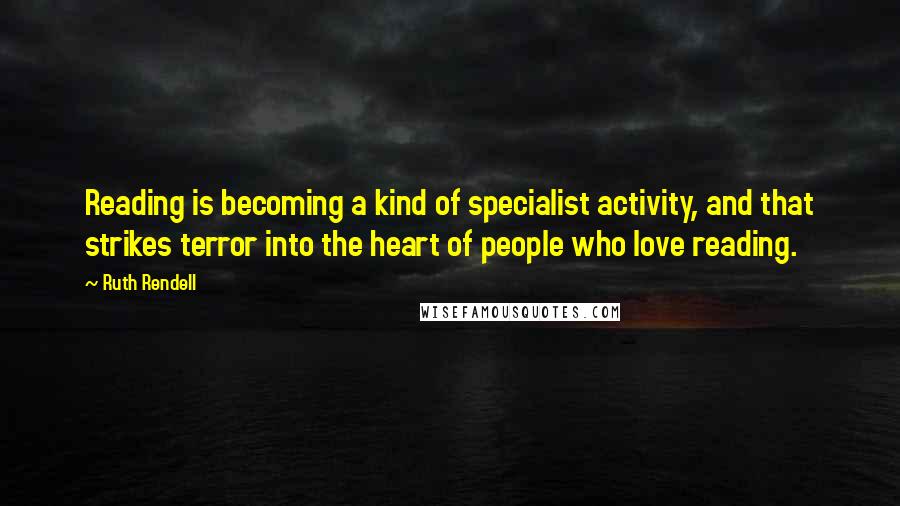 Reading is becoming a kind of specialist activity, and that strikes terror into the heart of people who love reading.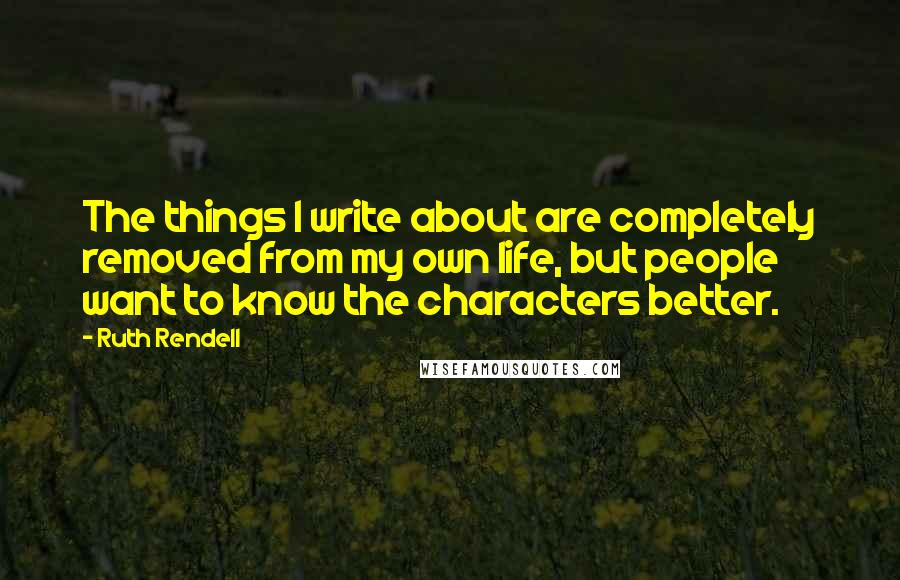 The things I write about are completely removed from my own life, but people want to know the characters better.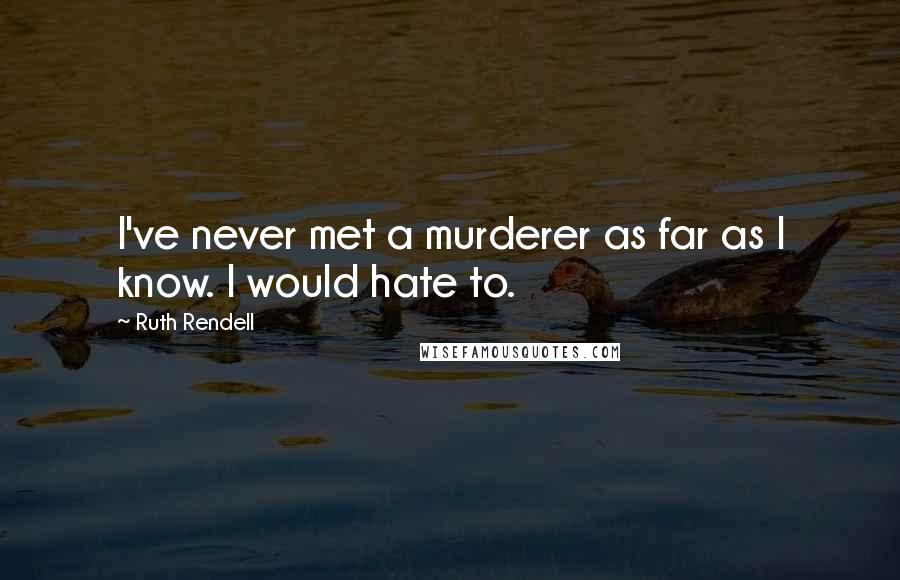 I've never met a murderer as far as I know. I would hate to.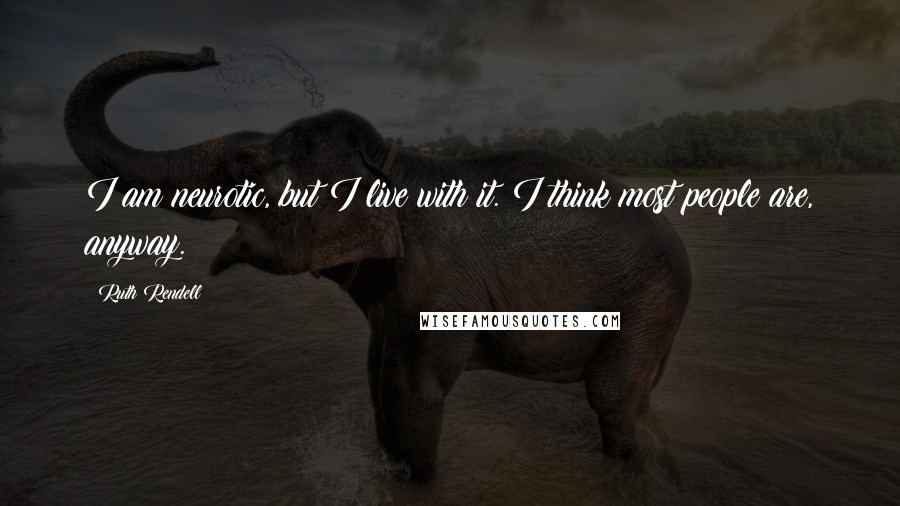 I am neurotic, but I live with it. I think most people are, anyway.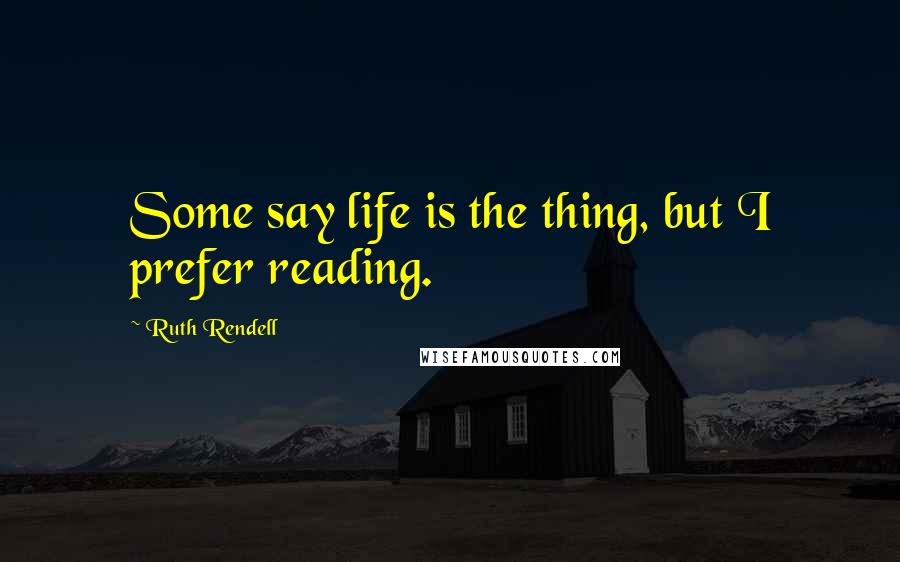 Some say life is the thing, but I prefer reading.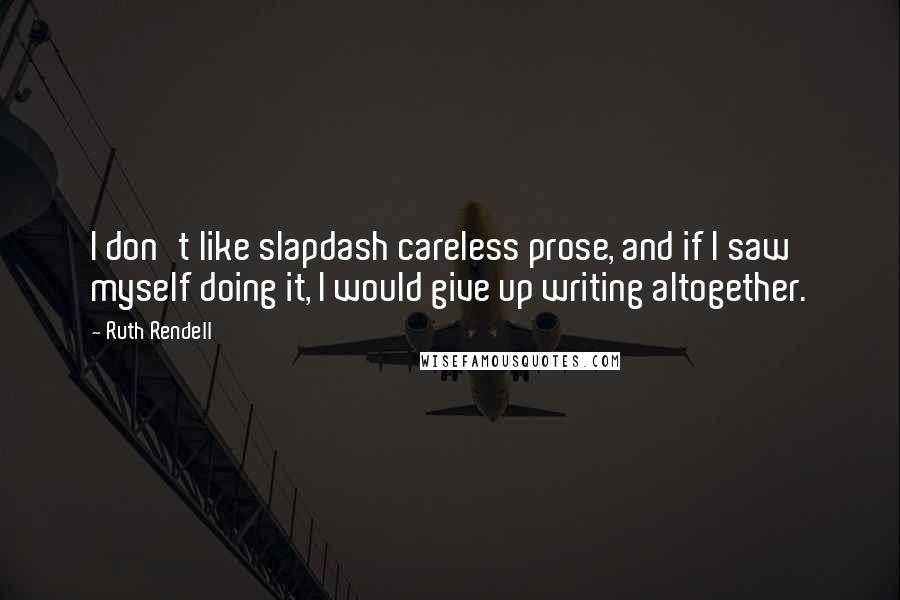 I don't like slapdash careless prose, and if I saw myself doing it, I would give up writing altogether.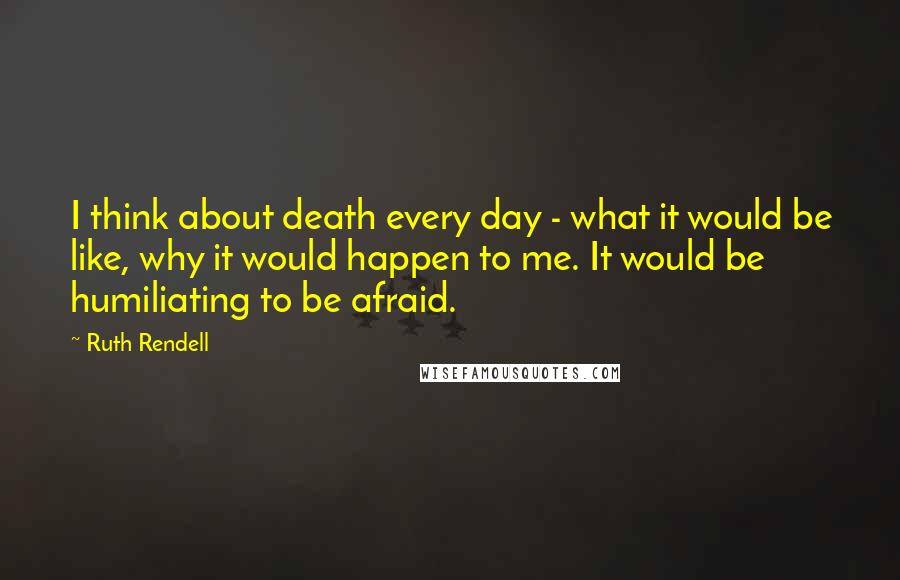 I think about death every day - what it would be like, why it would happen to me. It would be humiliating to be afraid.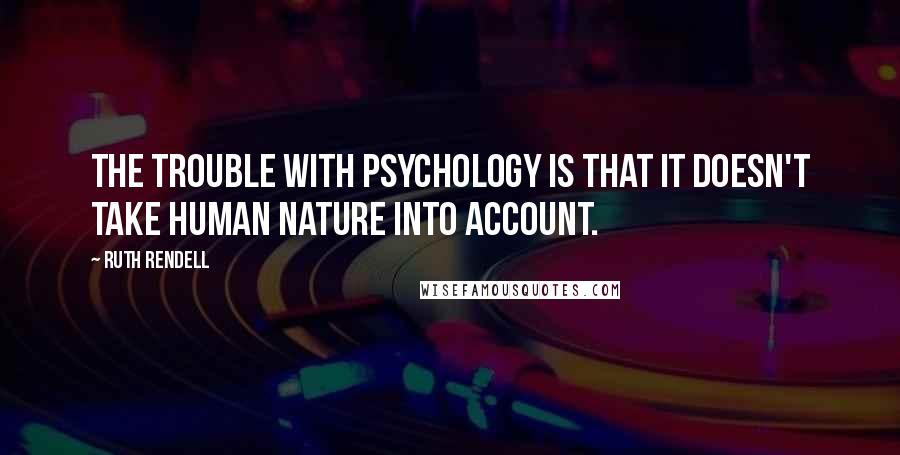 The trouble with psychology is that it doesn't take human nature into account.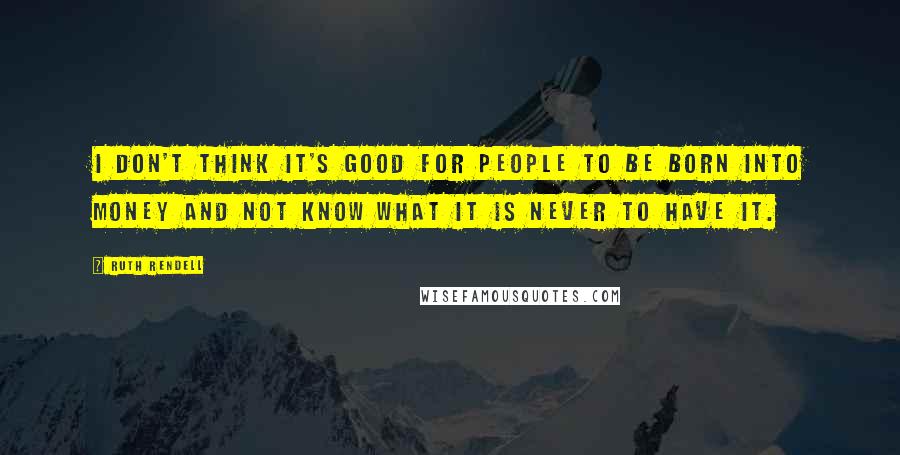 I don't think it's good for people to be born into money and not know what it is never to have it.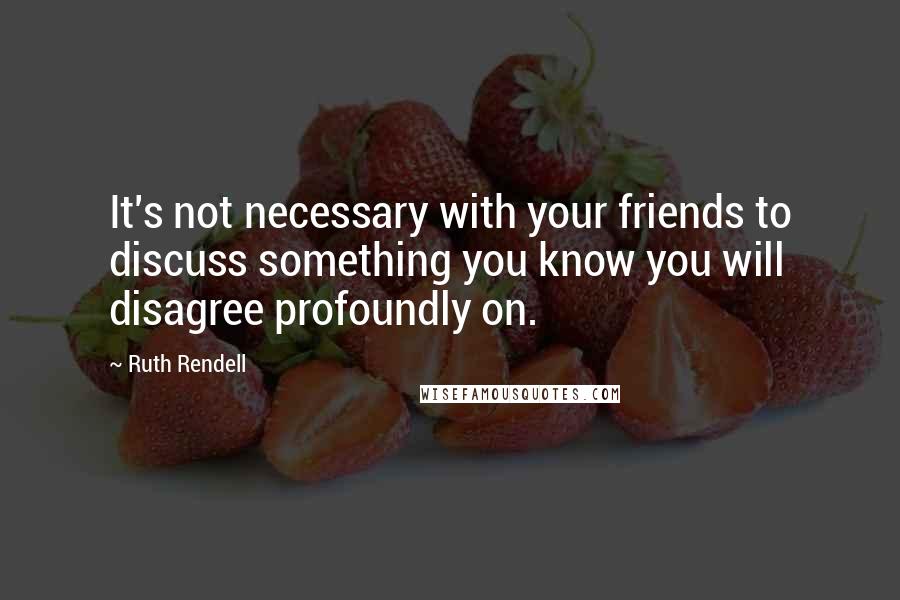 It's not necessary with your friends to discuss something you know you will disagree profoundly on.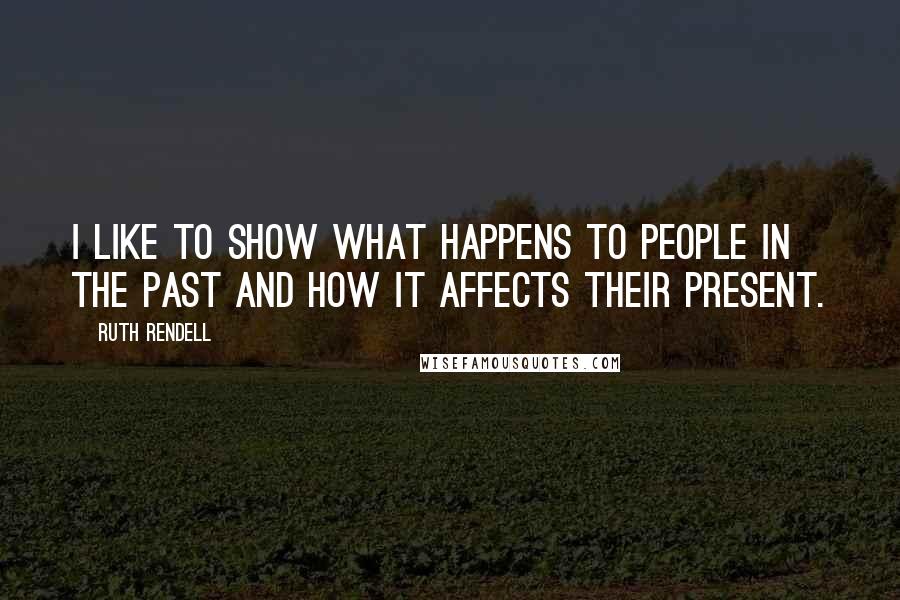 I like to show what happens to people in the past and how it affects their present.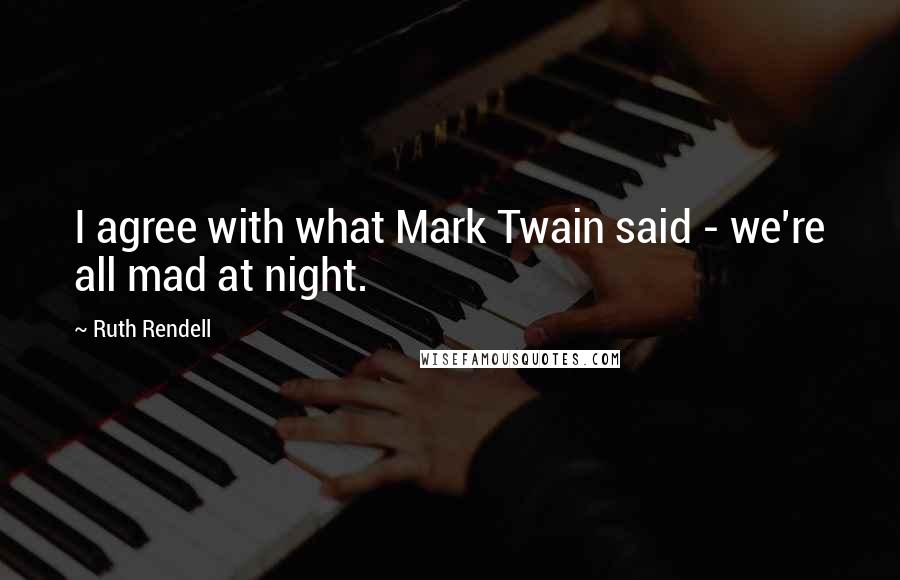 I agree with what Mark Twain said - we're all mad at night.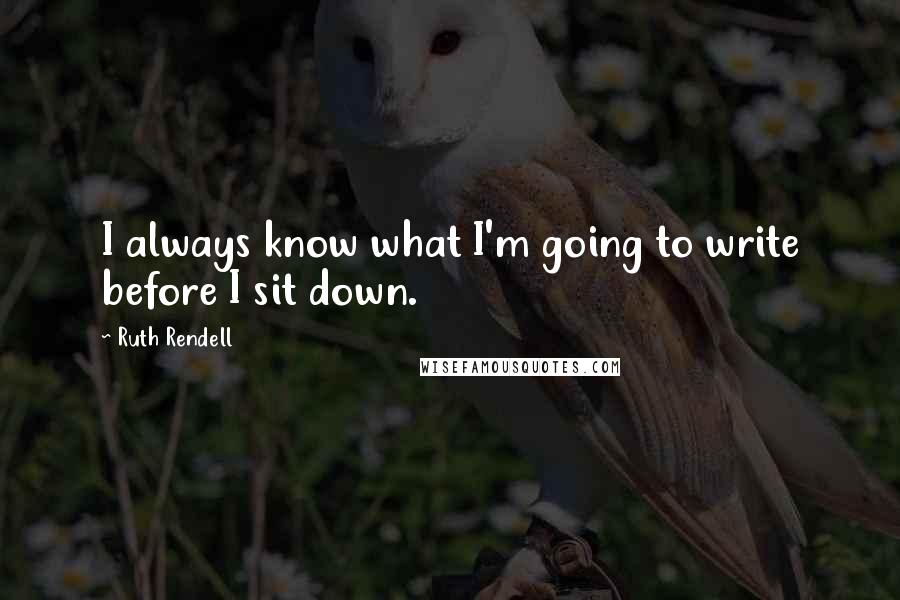 I always know what I'm going to write before I sit down.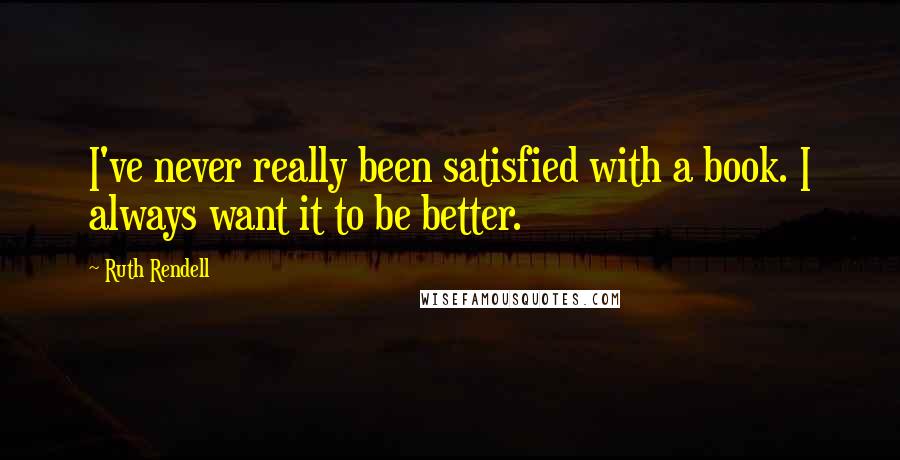 I've never really been satisfied with a book. I always want it to be better.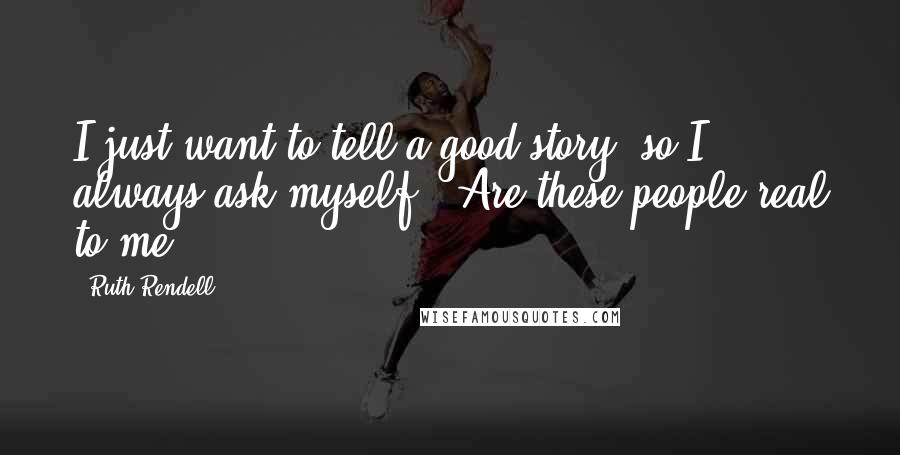 I just want to tell a good story, so I always ask myself, 'Are these people real to me?'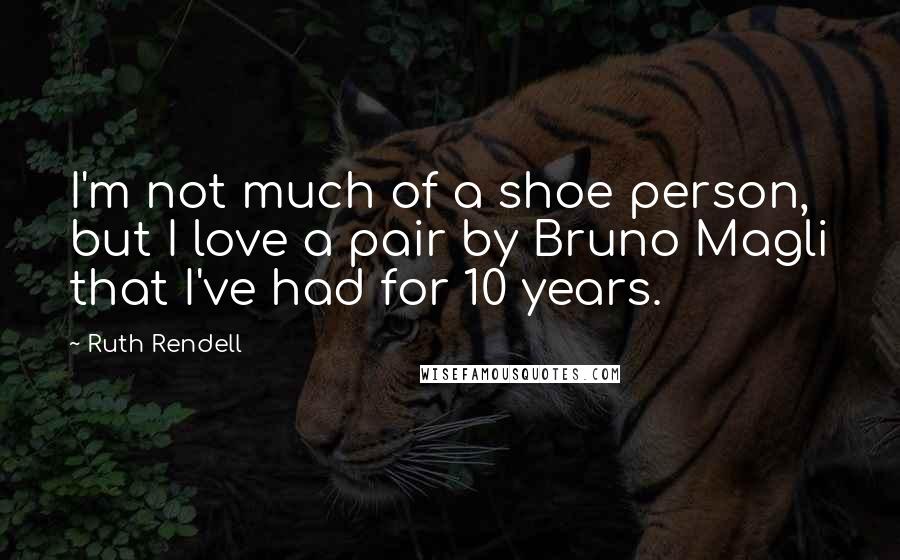 I'm not much of a shoe person, but I love a pair by Bruno Magli that I've had for 10 years.
I never carry a notebook while walking around London. I just pick those things up. I'm very good at quizzes.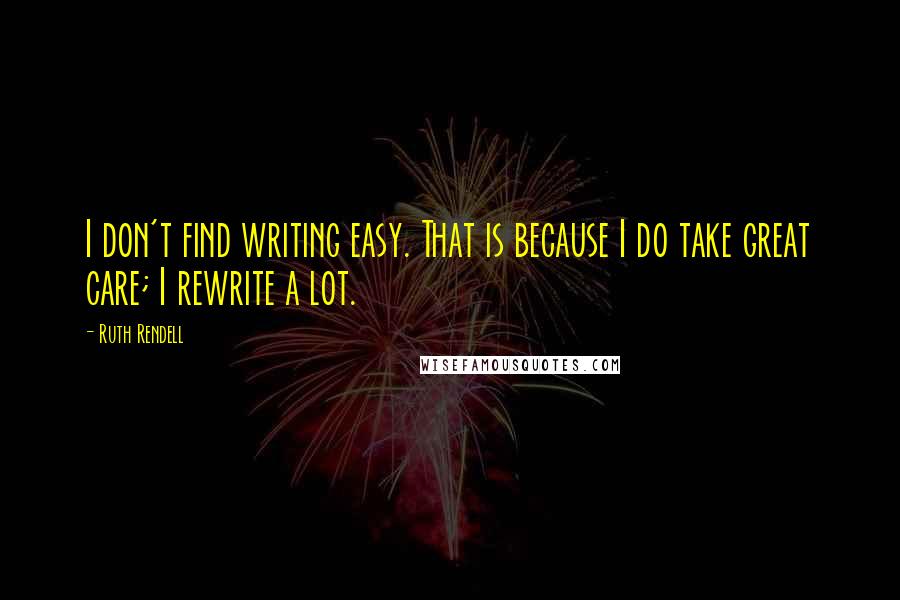 I don't find writing easy. That is because I do take great care; I rewrite a lot.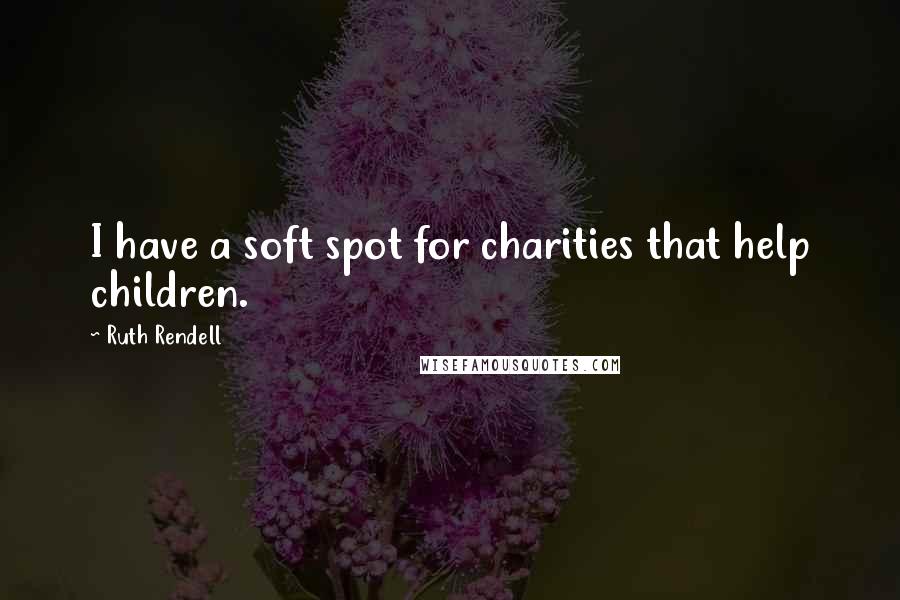 I have a soft spot for charities that help children.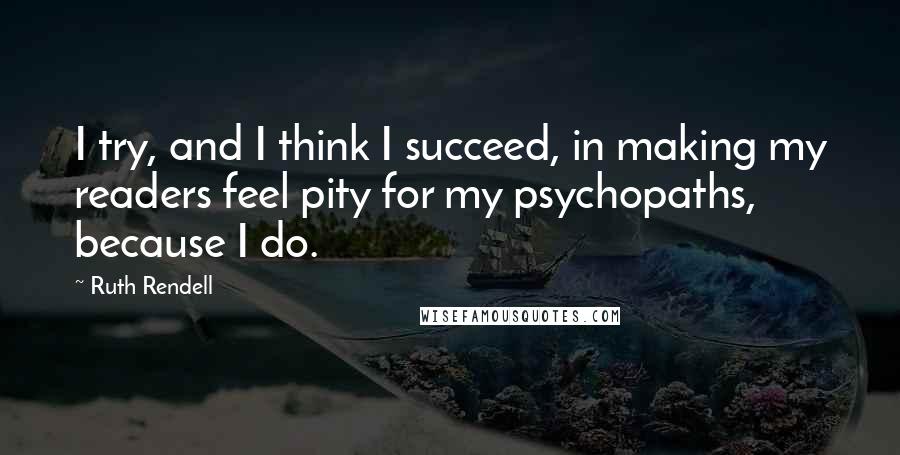 I try, and I think I succeed, in making my readers feel pity for my psychopaths, because I do.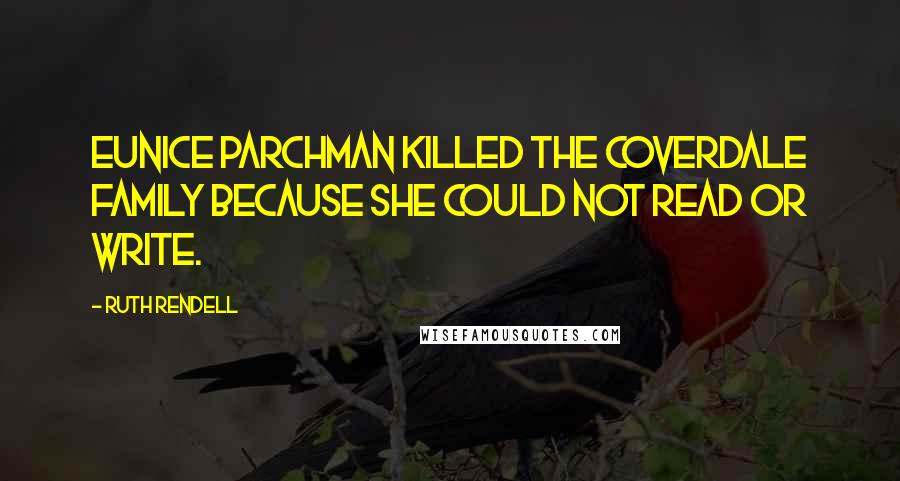 Eunice Parchman killed the Coverdale family because she could not read or write.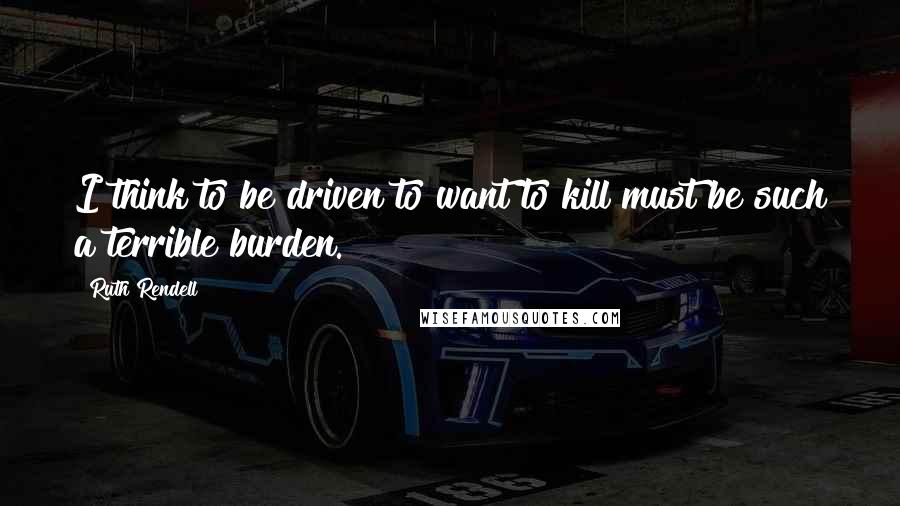 I think to be driven to want to kill must be such a terrible burden.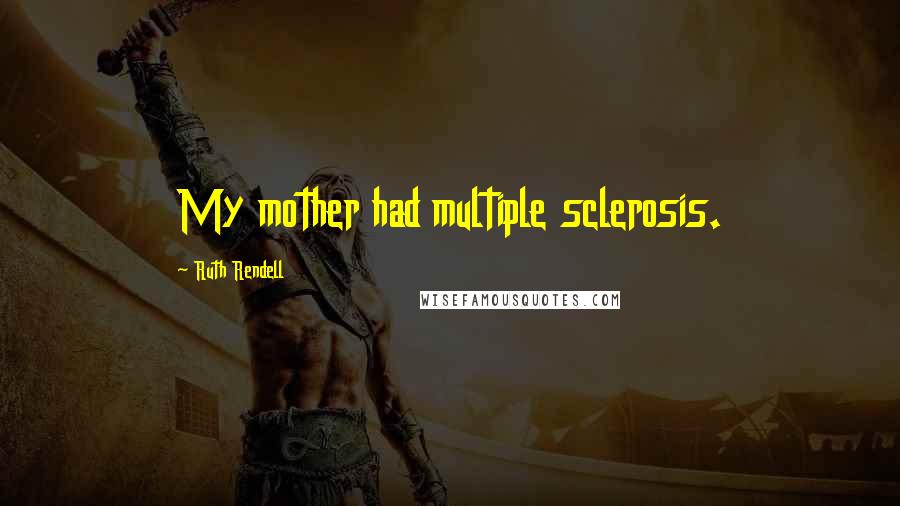 My mother had multiple sclerosis.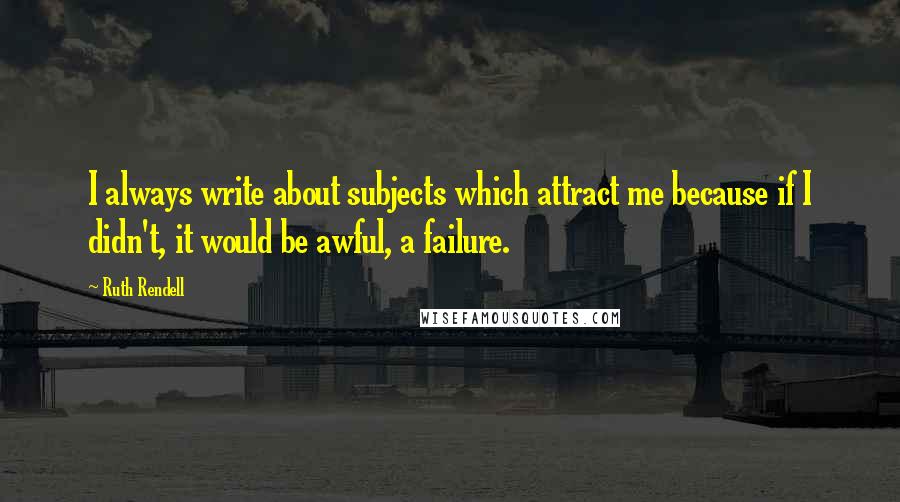 I always write about subjects which attract me because if I didn't, it would be awful, a failure.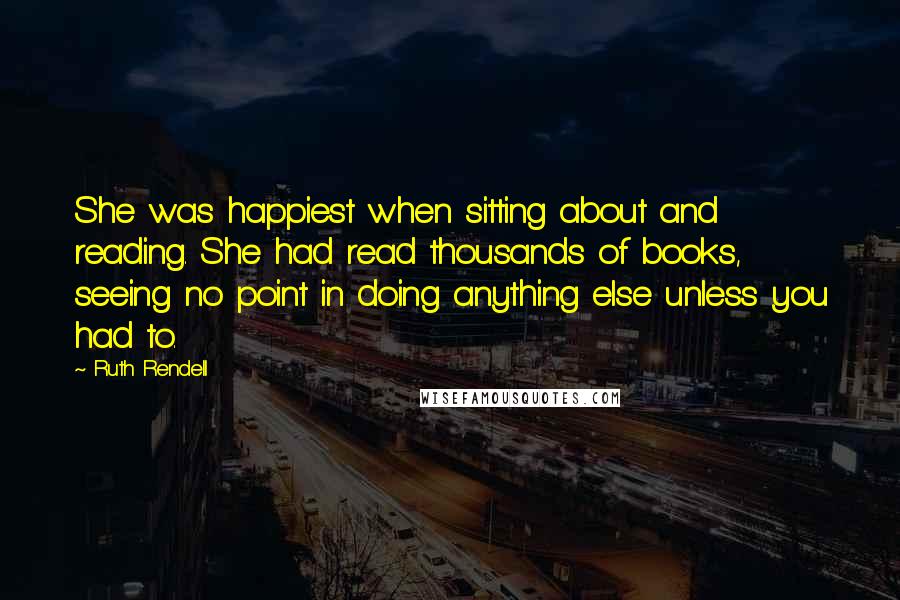 She was happiest when sitting about and reading. She had read thousands of books, seeing no point in doing anything else unless you had to.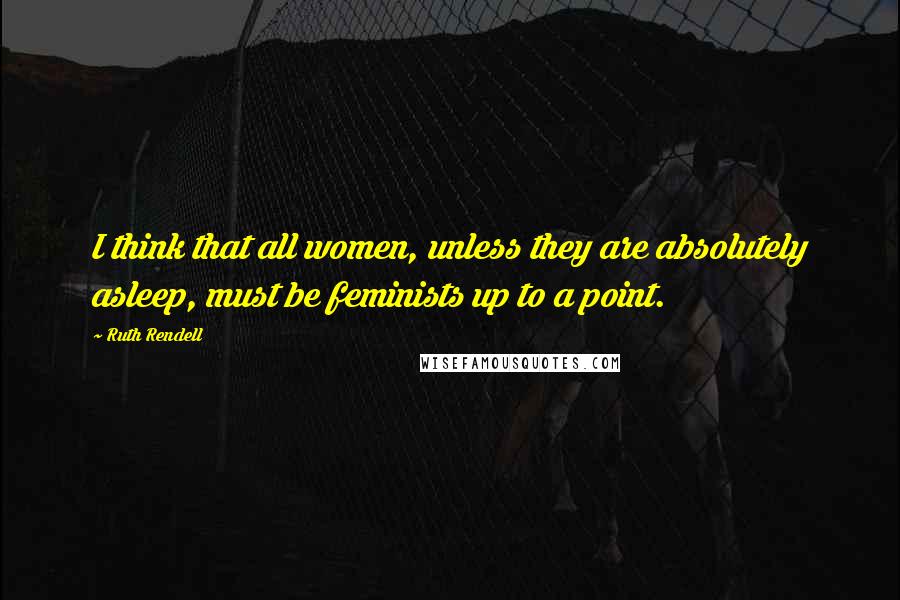 I think that all women, unless they are absolutely asleep, must be feminists up to a point.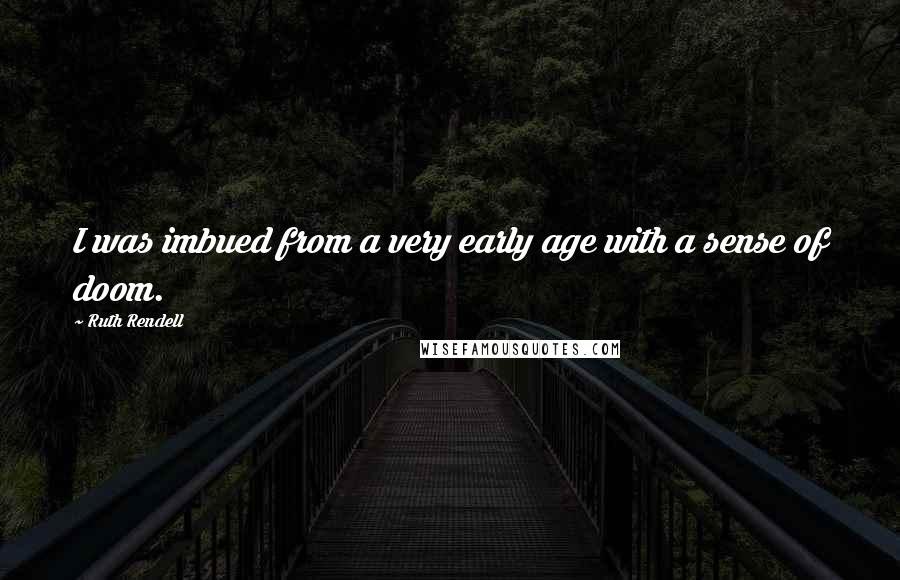 I was imbued from a very early age with a sense of doom.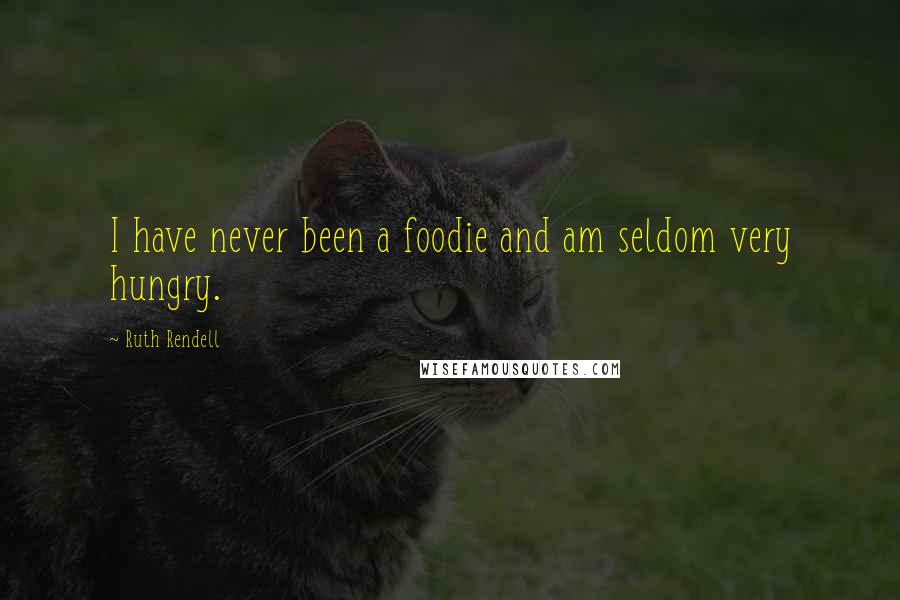 I have never been a foodie and am seldom very hungry.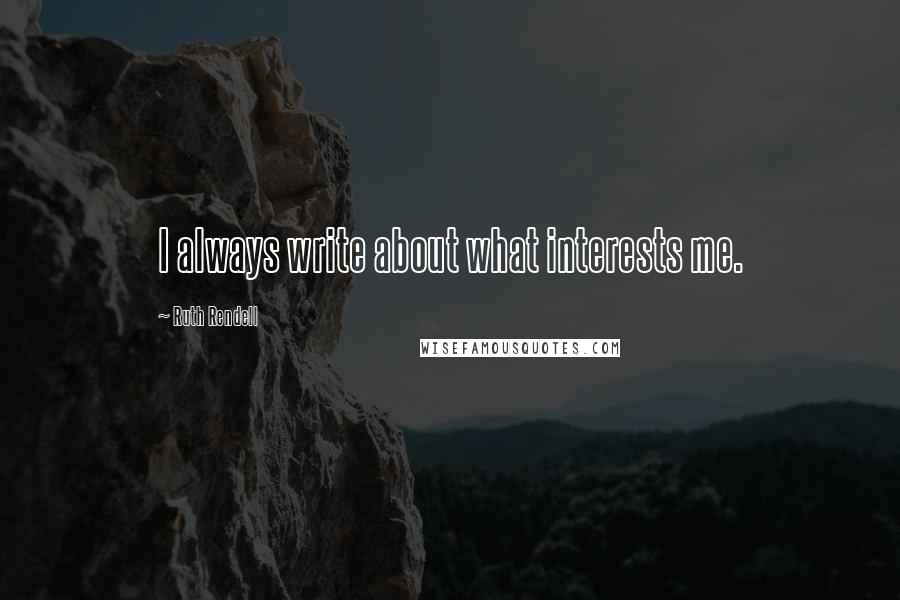 I always write about what interests me.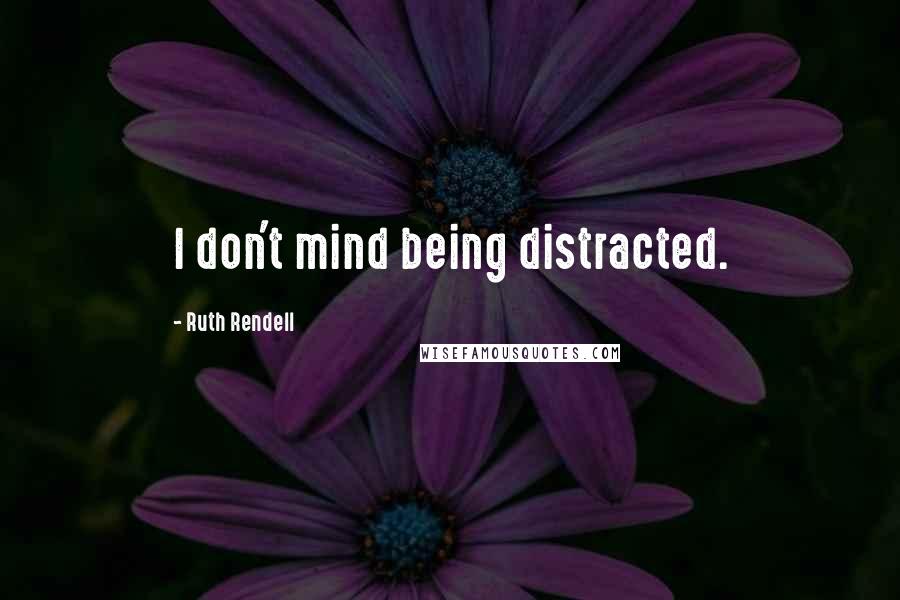 I don't mind being distracted.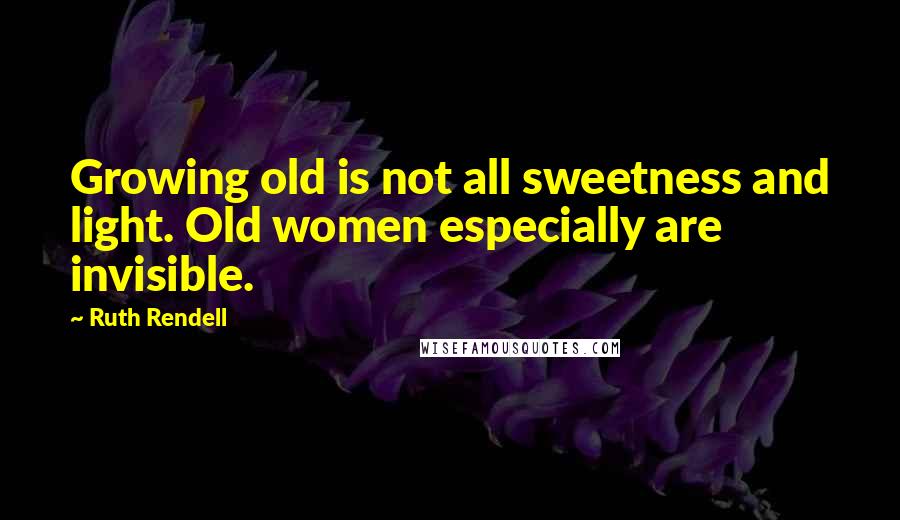 Growing old is not all sweetness and light. Old women especially are invisible.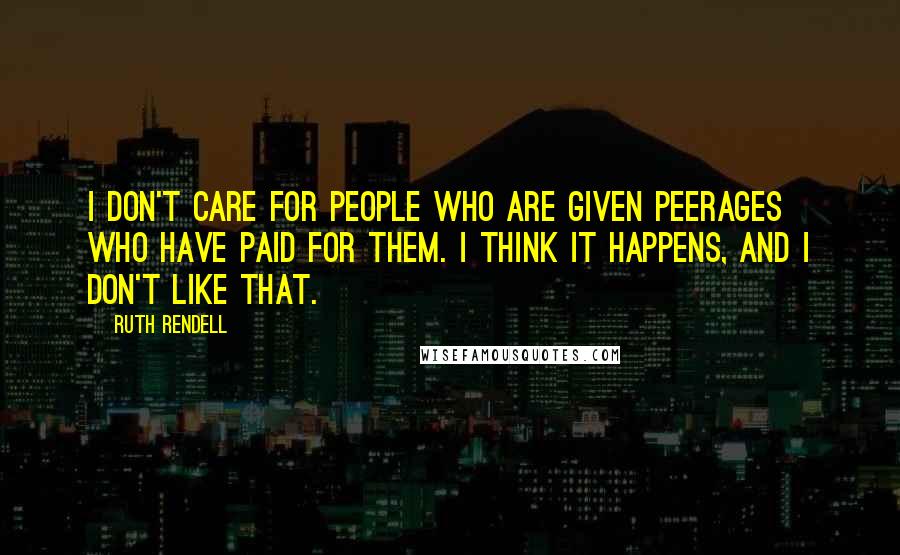 I don't care for people who are given peerages who have paid for them. I think it happens, and I don't like that.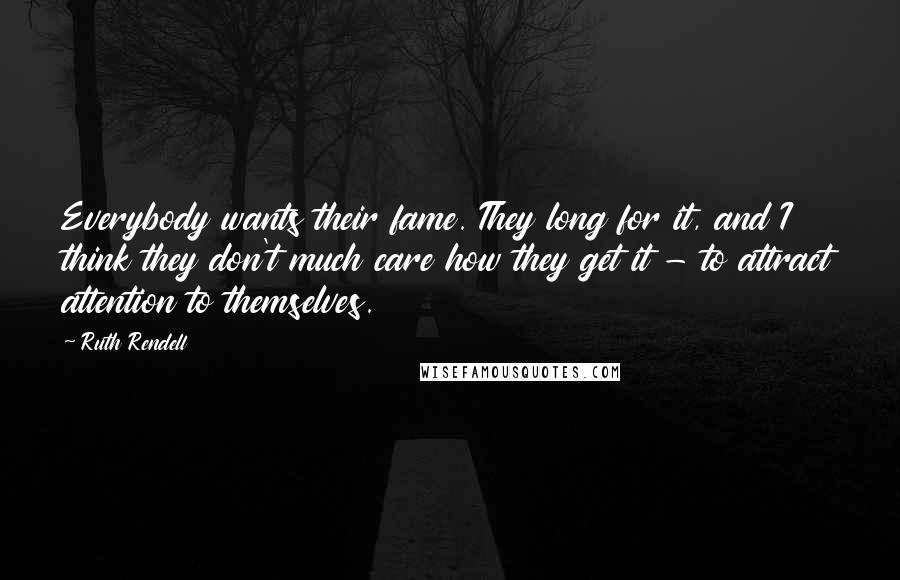 Everybody wants their fame. They long for it, and I think they don't much care how they get it - to attract attention to themselves.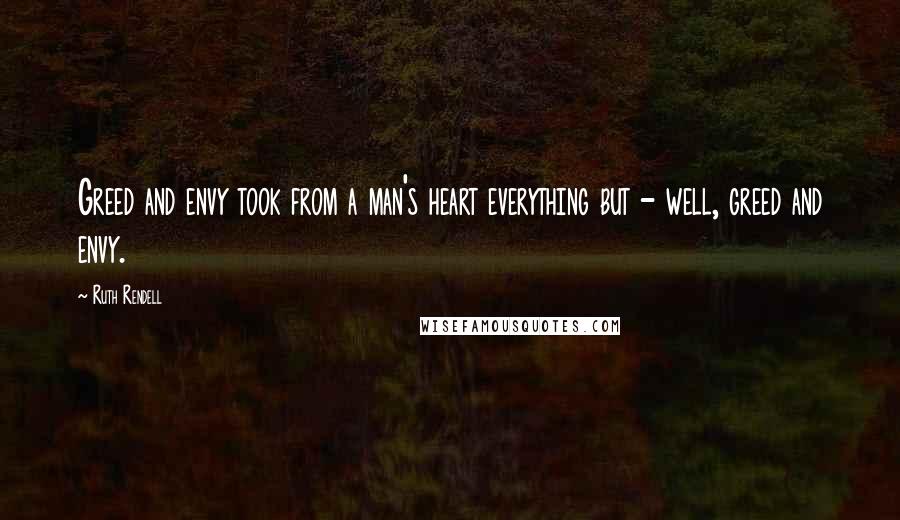 Greed and envy took from a man's heart everything but - well, greed and envy.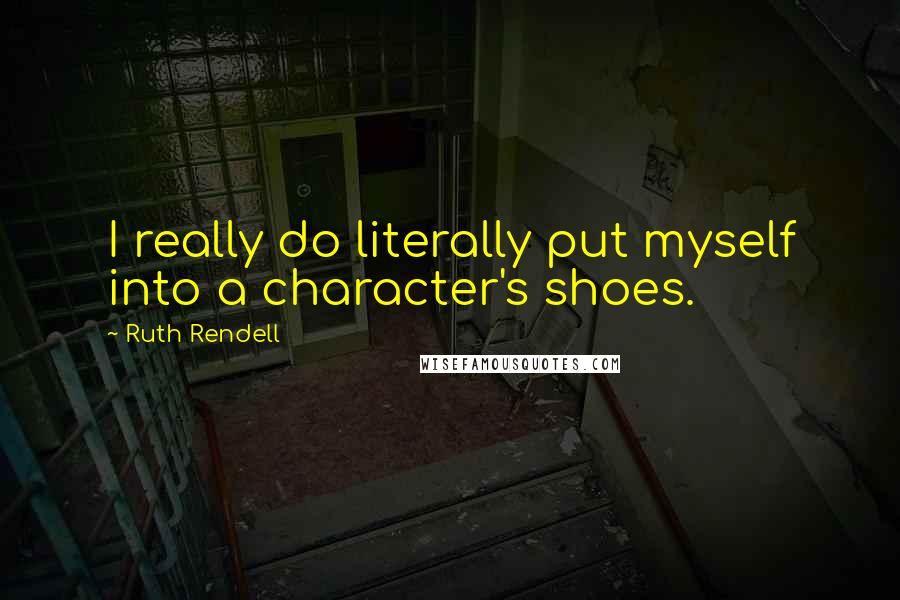 I really do literally put myself into a character's shoes.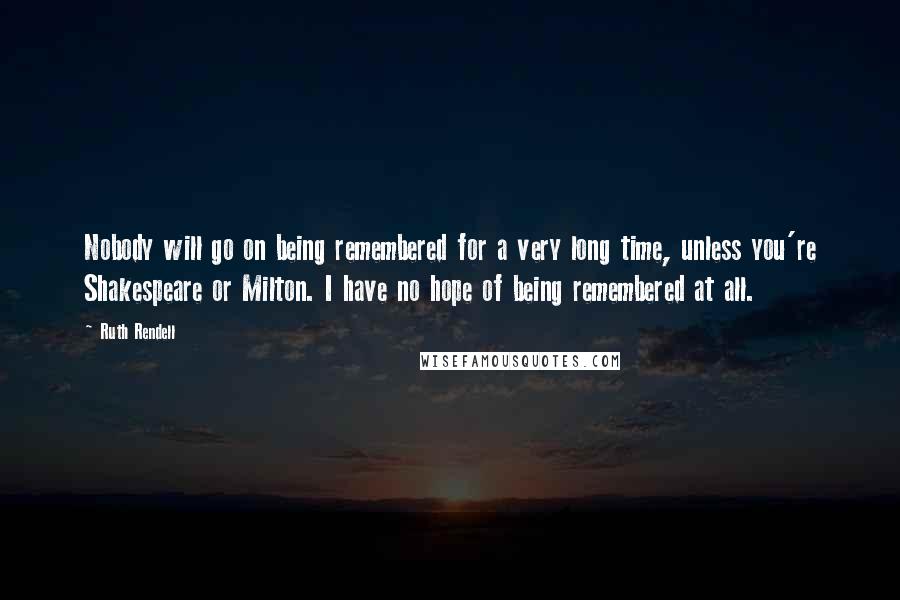 Nobody will go on being remembered for a very long time, unless you're Shakespeare or Milton. I have no hope of being remembered at all.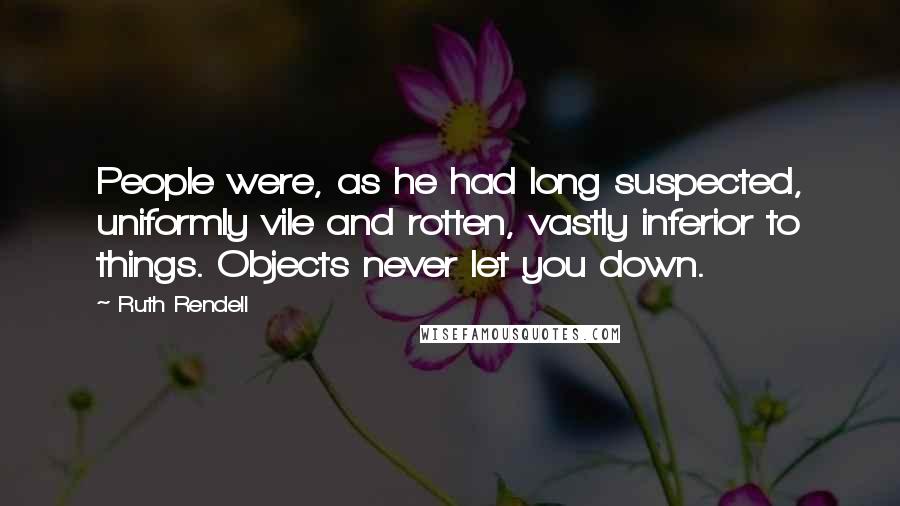 People were, as he had long suspected, uniformly vile and rotten, vastly inferior to things. Objects never let you down.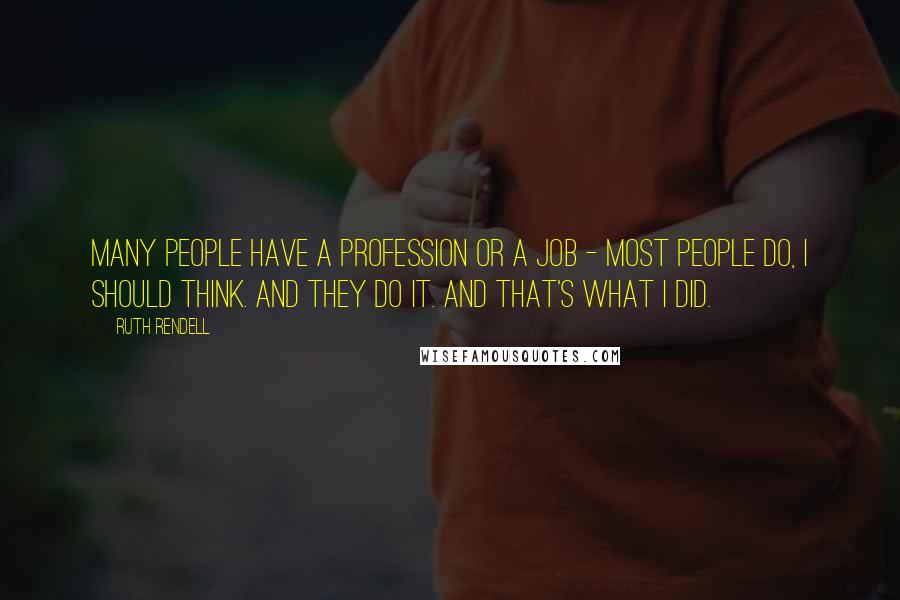 Many people have a profession or a job - most people do, I should think. And they do it. And that's what I did.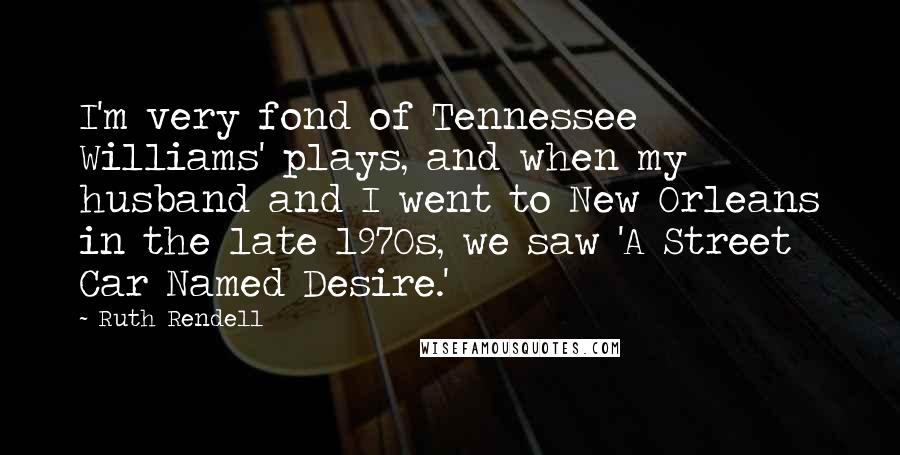 I'm very fond of Tennessee Williams' plays, and when my husband and I went to New Orleans in the late 1970s, we saw 'A Street Car Named Desire.'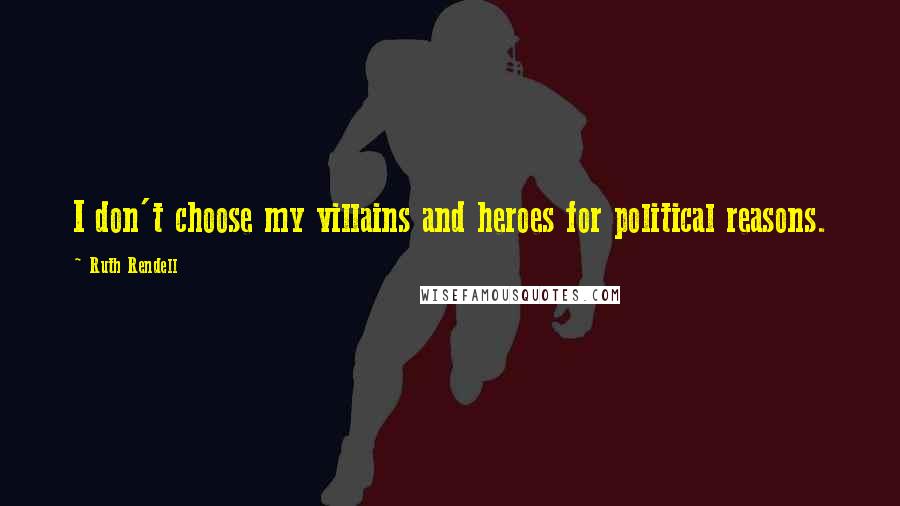 I don't choose my villains and heroes for political reasons.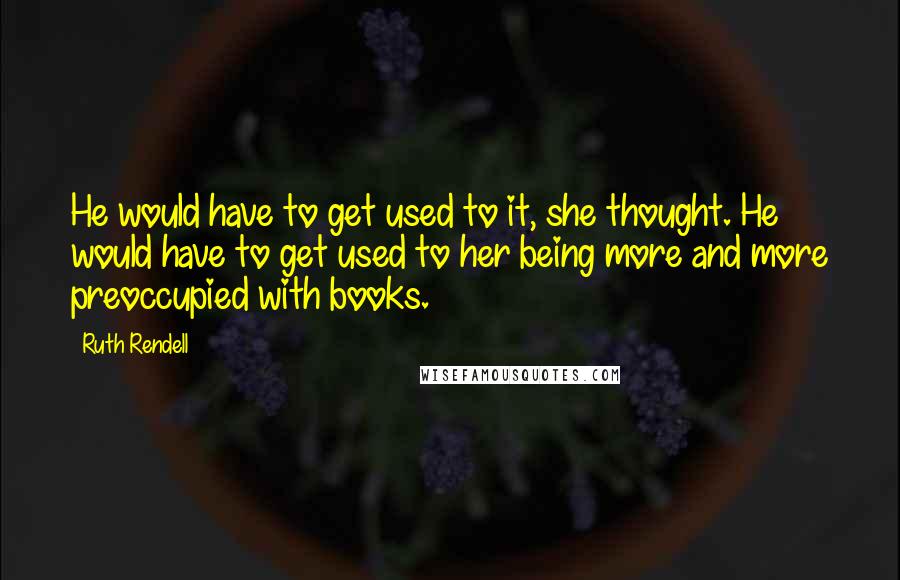 He would have to get used to it, she thought. He would have to get used to her being more and more preoccupied with books.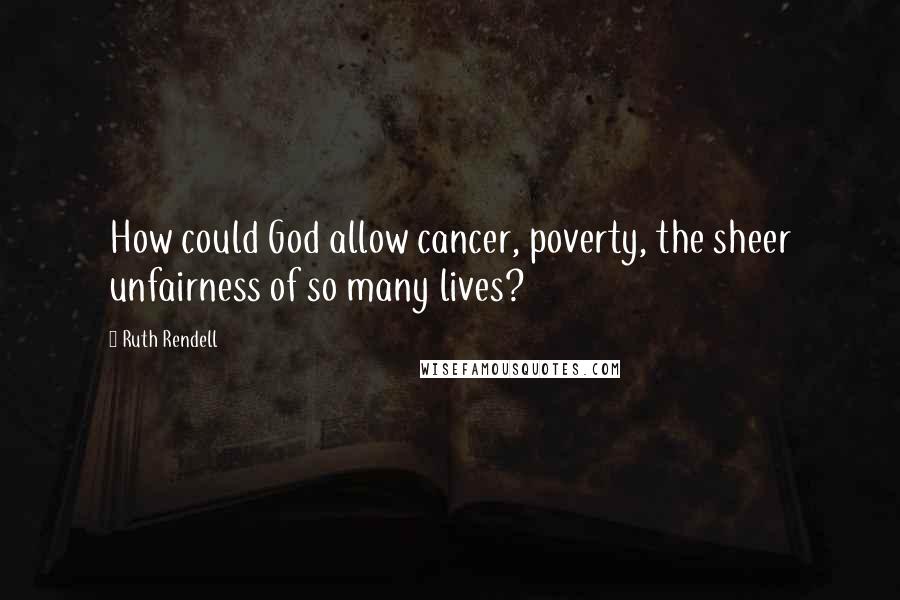 How could God allow cancer, poverty, the sheer unfairness of so many lives?
People tell me the most extraordinary things. I've noticed it for years. Perhaps they know I won't be shocked. Or judgmental.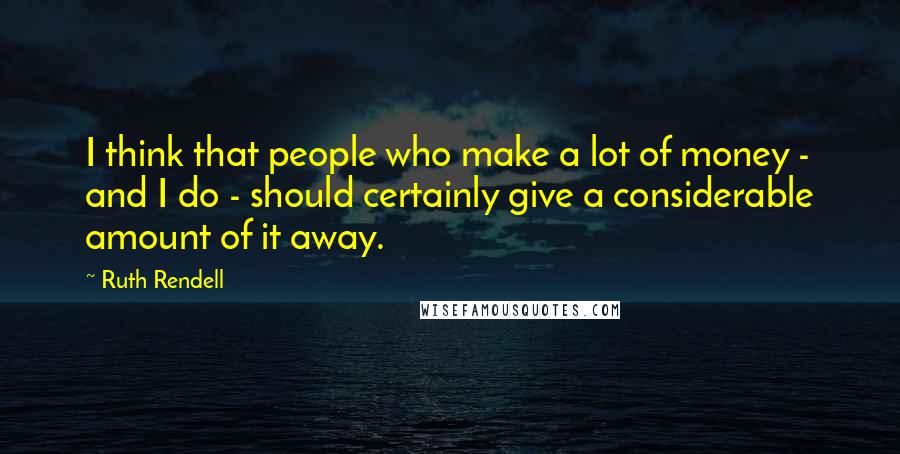 I think that people who make a lot of money - and I do - should certainly give a considerable amount of it away.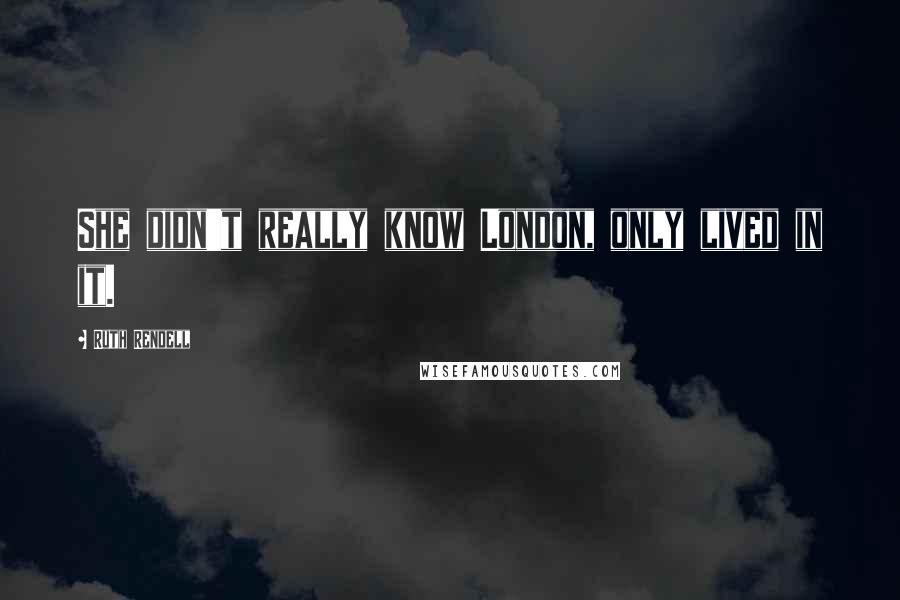 She didn't really know London, only lived in it.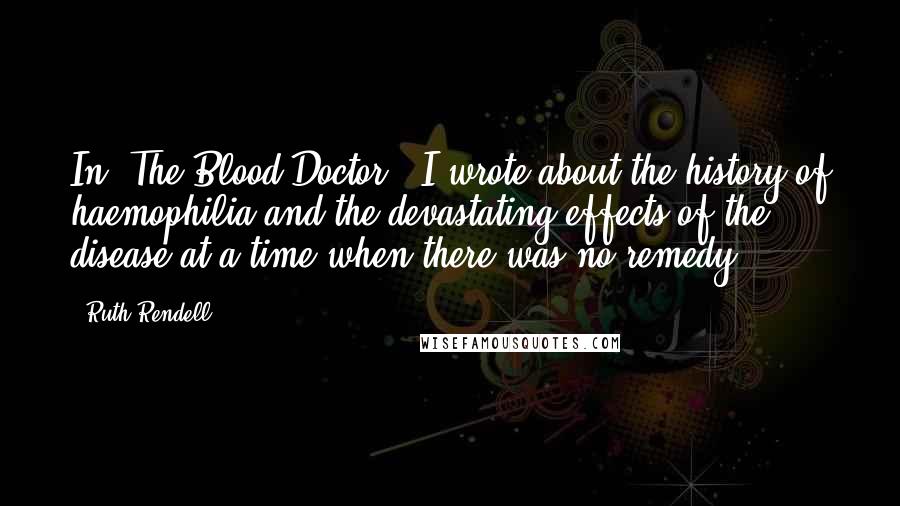 In 'The Blood Doctor,' I wrote about the history of haemophilia and the devastating effects of the disease at a time when there was no remedy.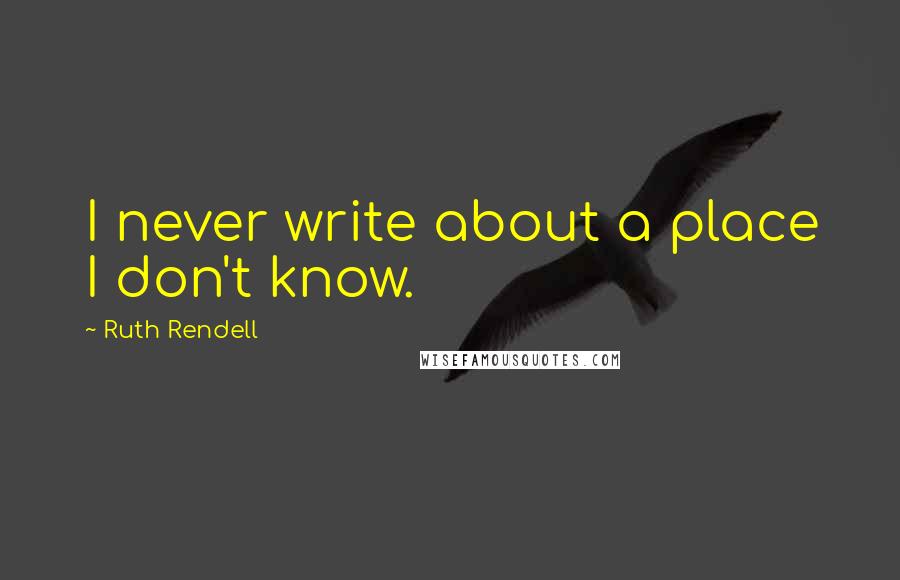 I never write about a place I don't know.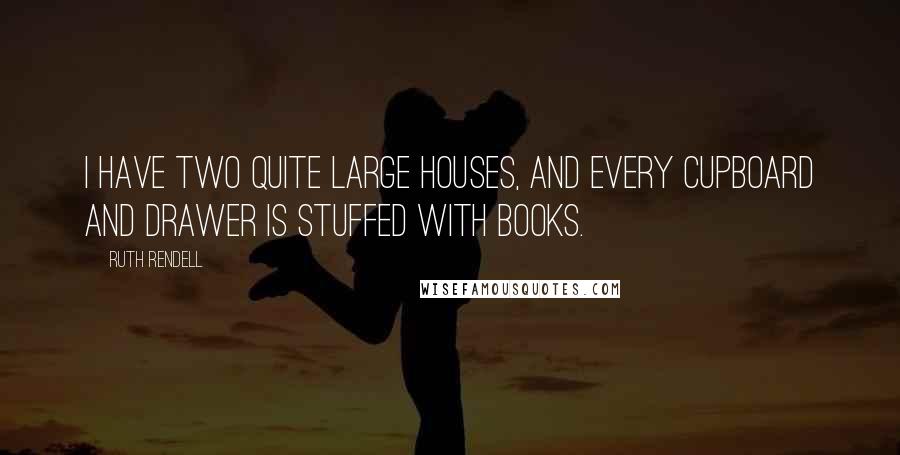 I have two quite large houses, and every cupboard and drawer is stuffed with books.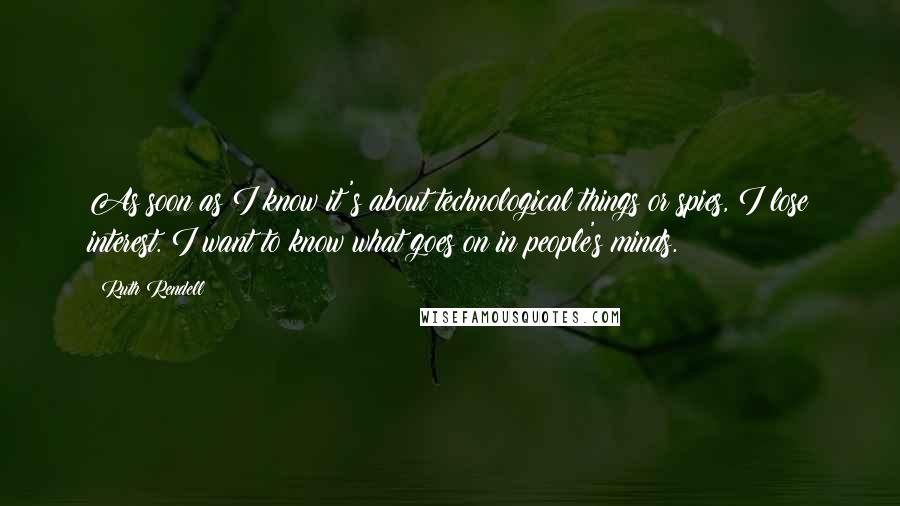 As soon as I know it's about technological things or spies, I lose interest. I want to know what goes on in people's minds.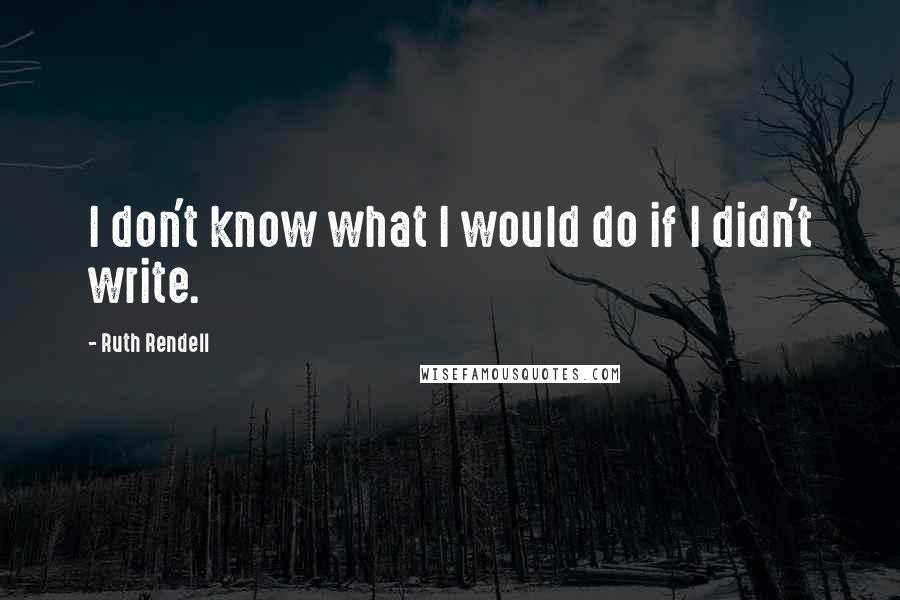 I don't know what I would do if I didn't write.