Rudolf Bing Quotes
Top 12 wise famous quotes and sayings by Rudolf Bing
Rudolf Bing Famous Quotes & Sayings
Discover top inspirational quotes from Rudolf Bing on Wise Famous Quotes.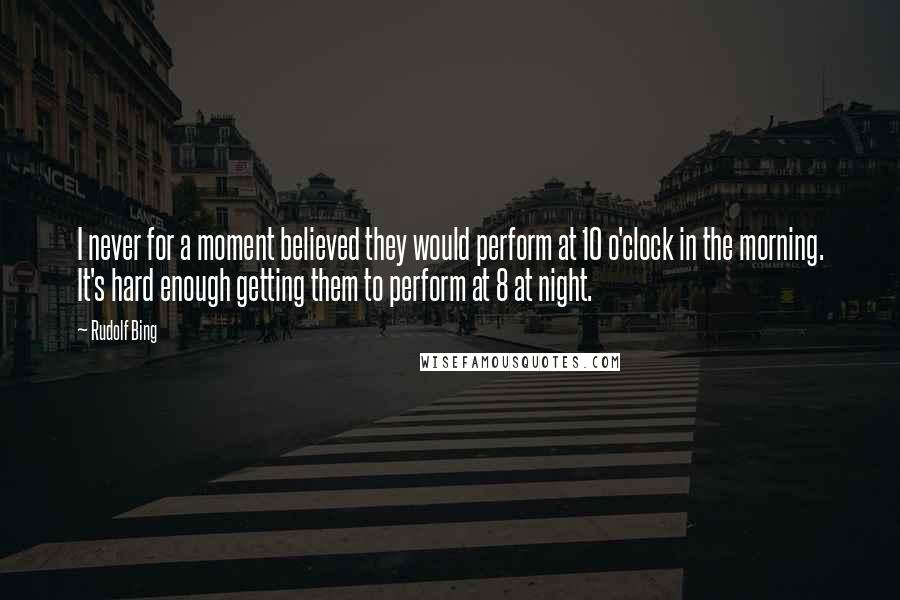 I never for a moment believed they would perform at 10 o'clock in the morning. It's hard enough getting them to perform at 8 at night.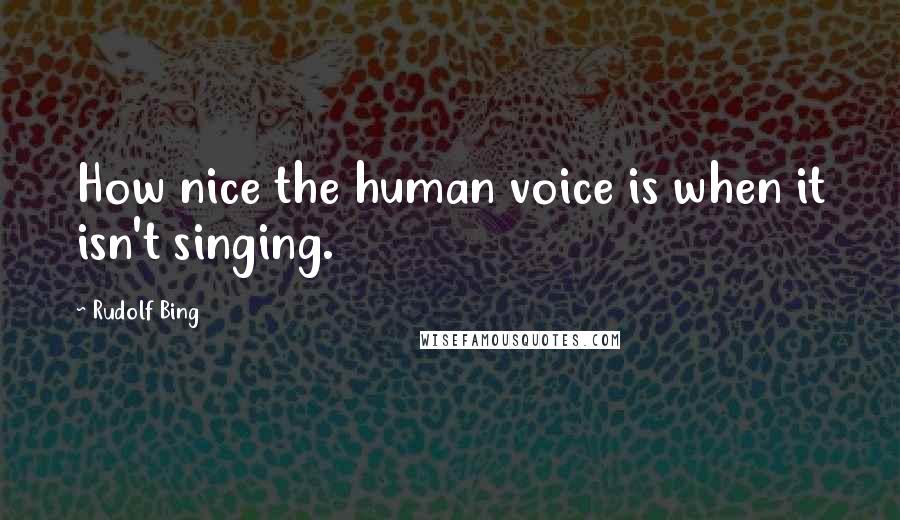 How nice the human voice is when it isn't singing.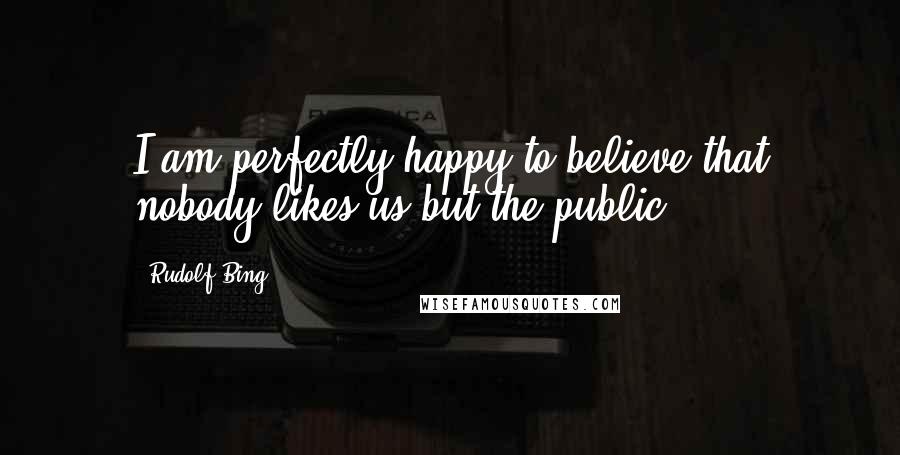 I am perfectly happy to believe that nobody likes us but the public.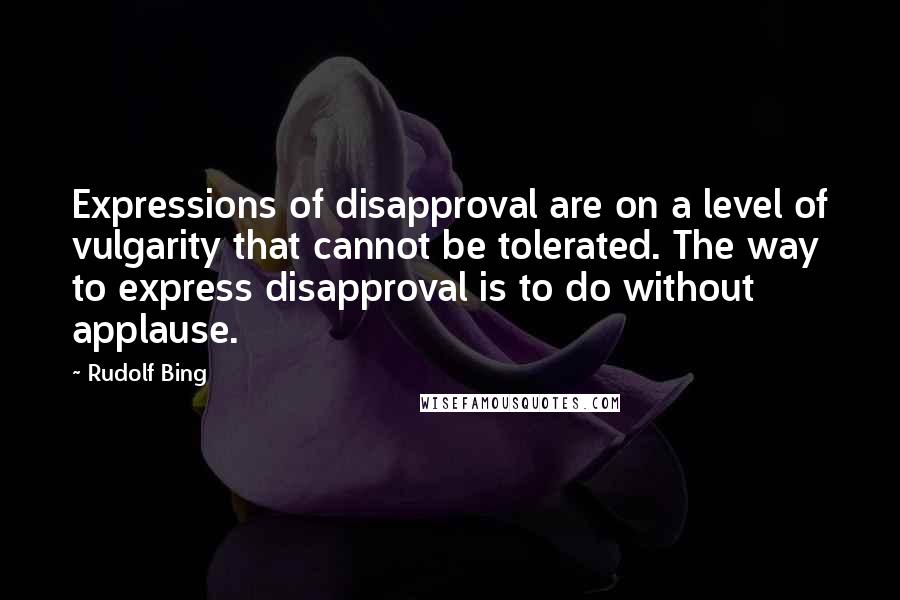 Expressions of disapproval are on a level of vulgarity that cannot be tolerated. The way to express disapproval is to do without applause.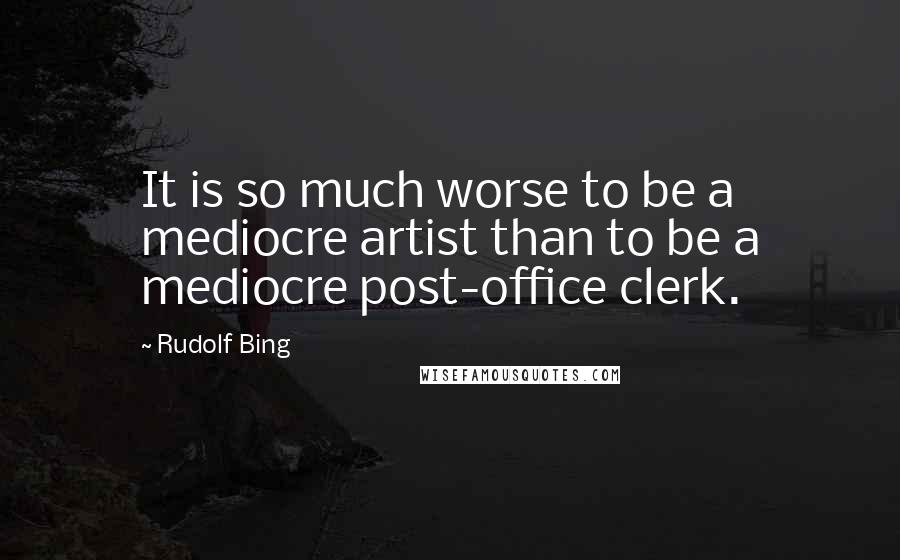 It is so much worse to be a mediocre artist than to be a mediocre post-office clerk.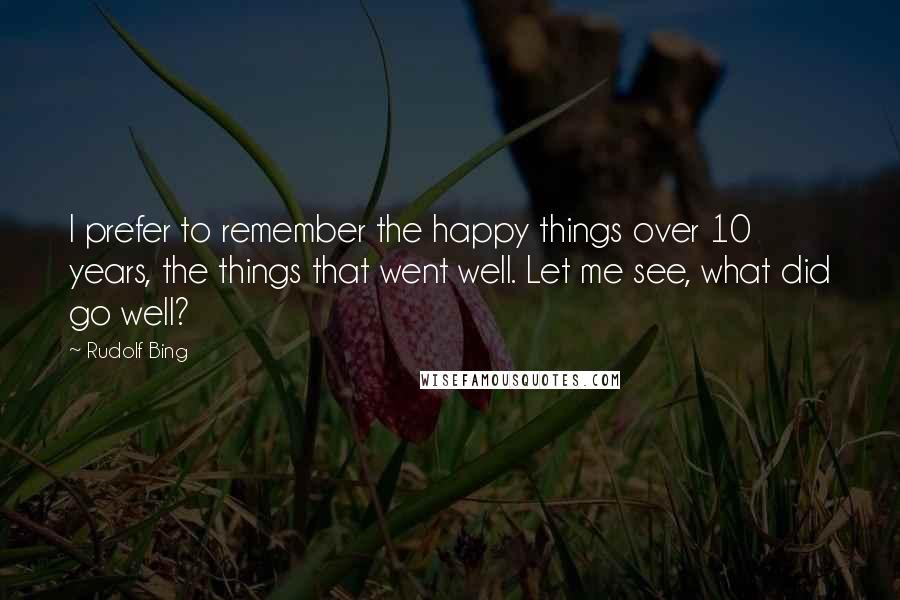 I prefer to remember the happy things over 10 years, the things that went well. Let me see, what did go well?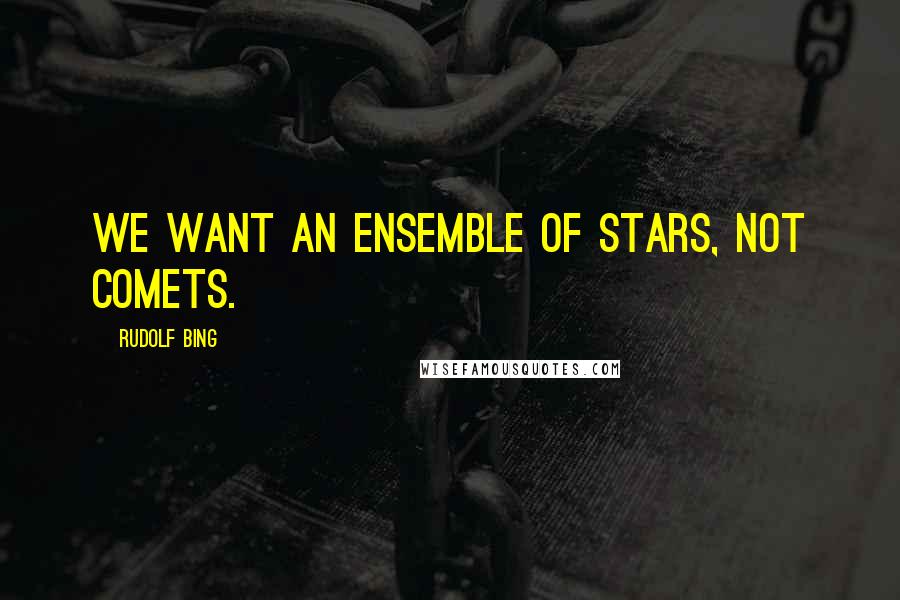 We want an ensemble of stars, not comets.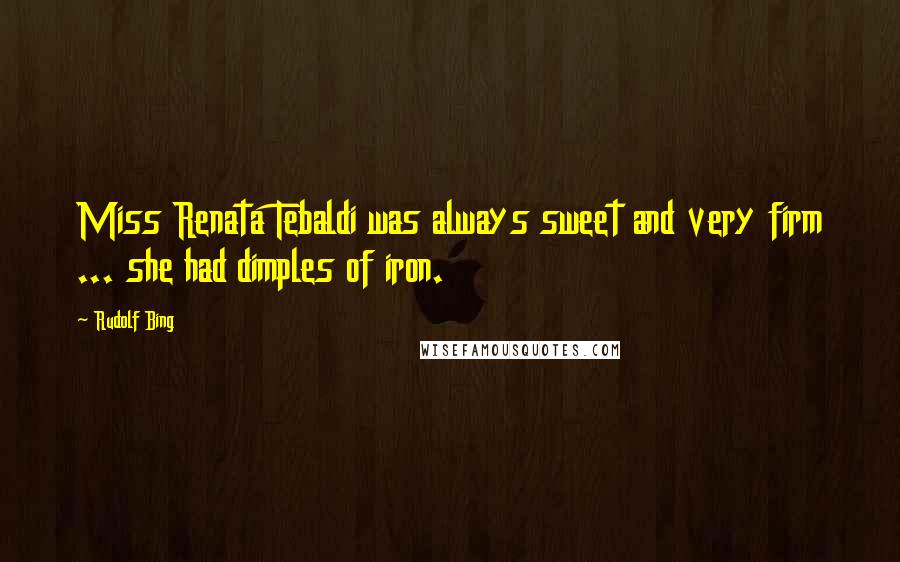 Miss Renata Tebaldi was always sweet and very firm ... she had dimples of iron.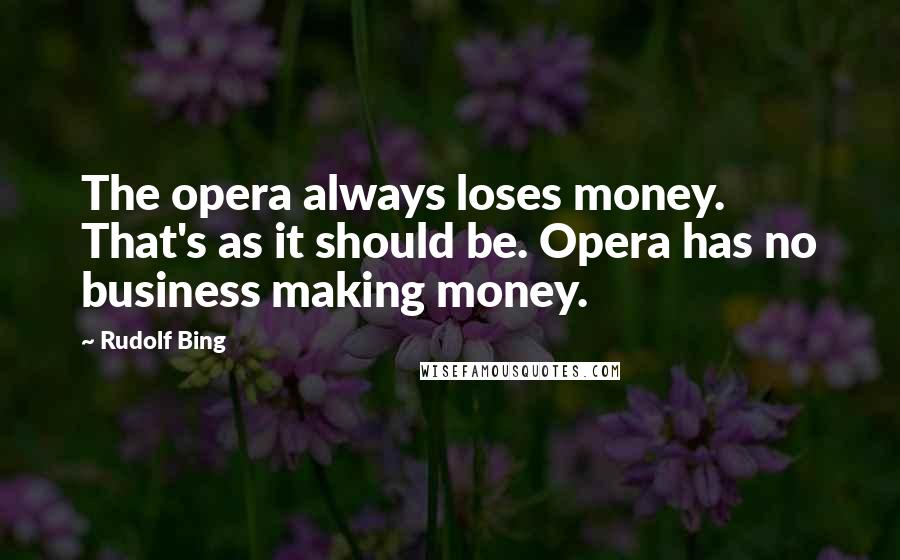 The opera always loses money. That's as it should be. Opera has no business making money.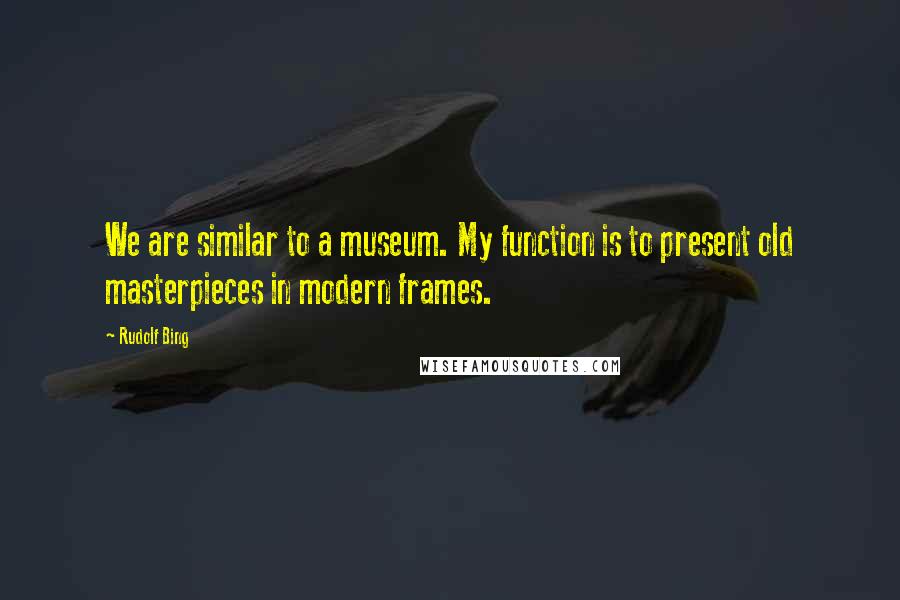 We are similar to a museum. My function is to present old masterpieces in modern frames.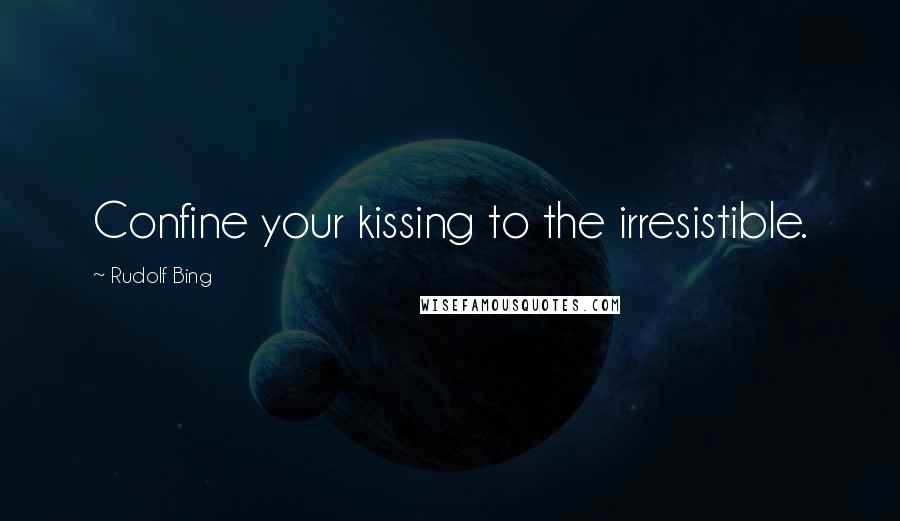 Confine your kissing to the irresistible.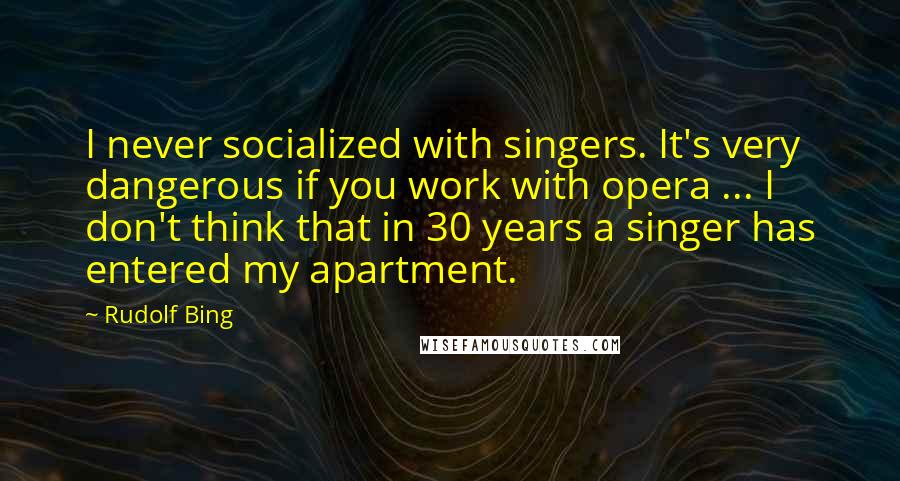 I never socialized with singers. It's very dangerous if you work with opera ... I don't think that in 30 years a singer has entered my apartment.