Ron Shock Quotes
Top 13 wise famous quotes and sayings by Ron Shock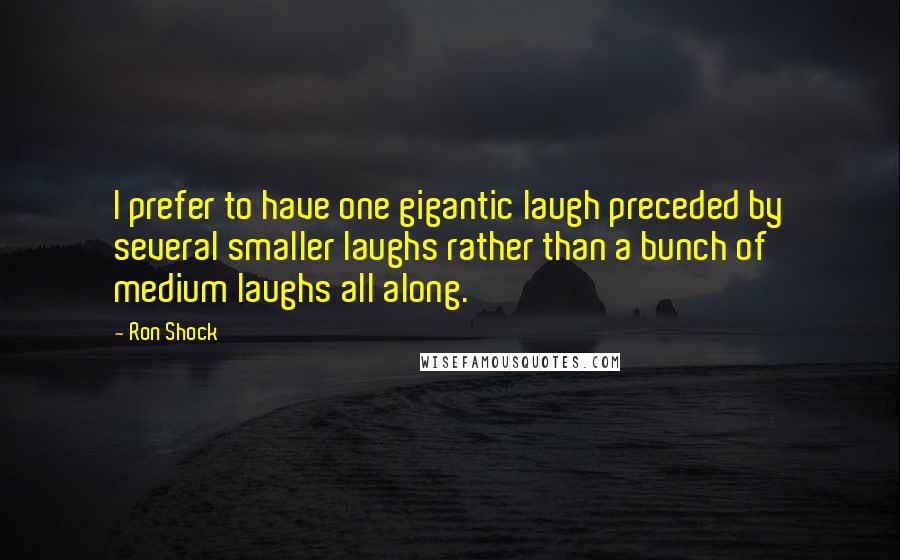 I prefer to have one gigantic laugh preceded by several smaller laughs rather than a bunch of medium laughs all along.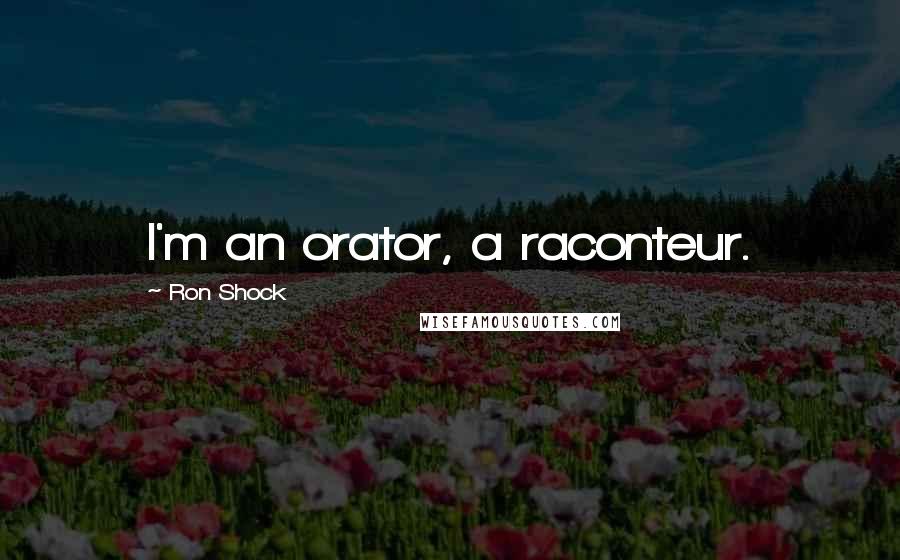 I'm an orator, a raconteur.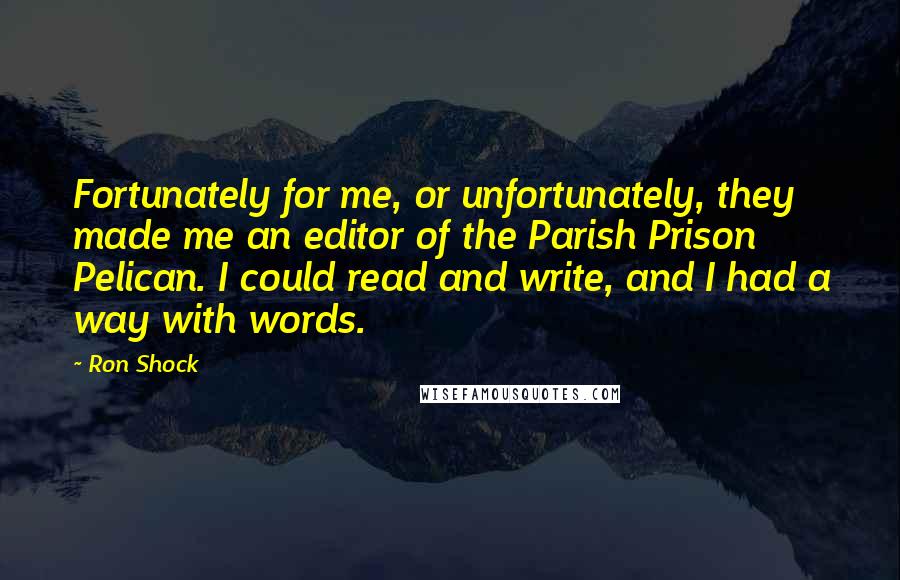 Fortunately for me, or unfortunately, they made me an editor of the Parish Prison Pelican. I could read and write, and I had a way with words.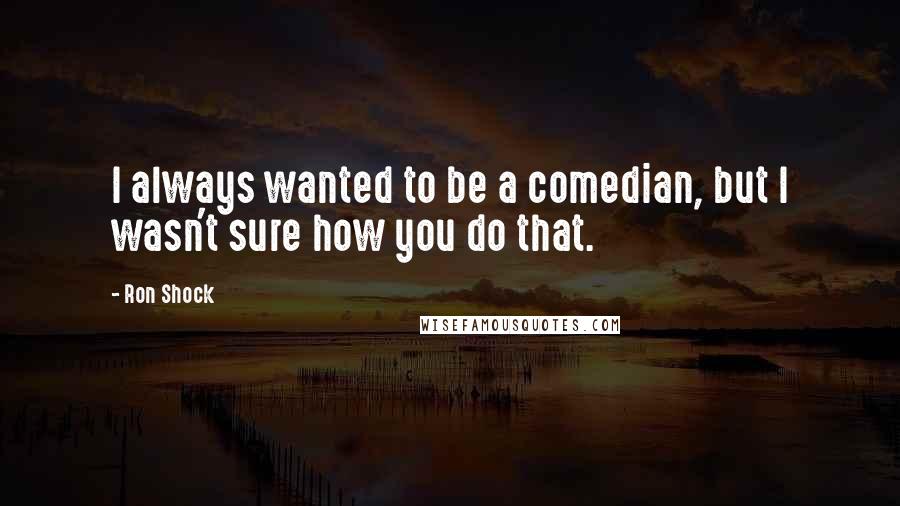 I always wanted to be a comedian, but I wasn't sure how you do that.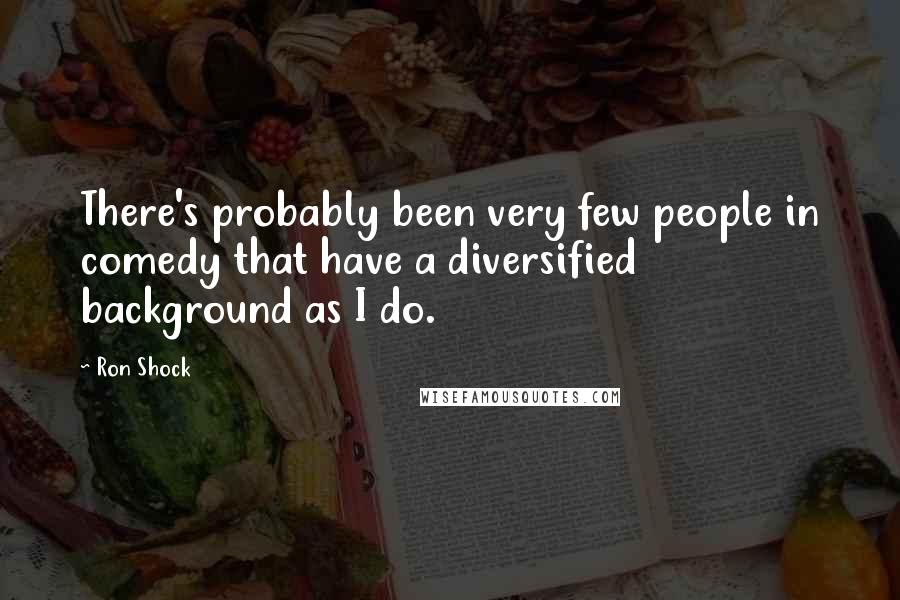 There's probably been very few people in comedy that have a diversified background as I do.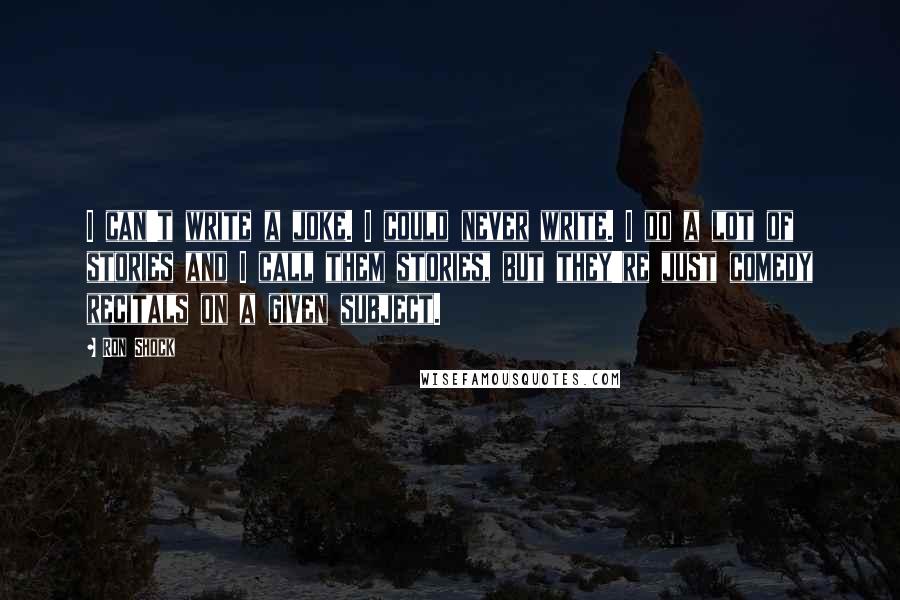 I can't write a joke. I could never write. I do a lot of stories and I call them stories, but they're just comedy recitals on a given subject.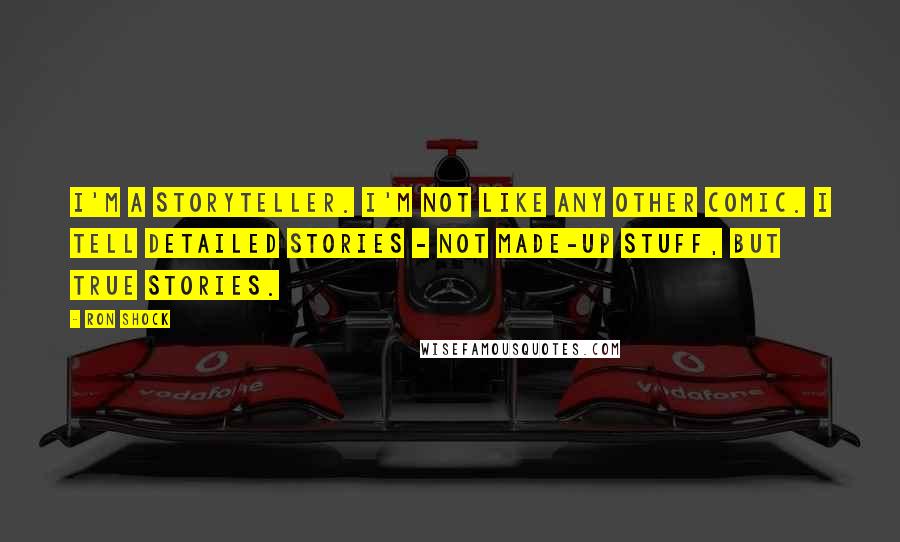 I'm a storyteller. I'm not like any other comic. I tell detailed stories - not made-up stuff, but true stories.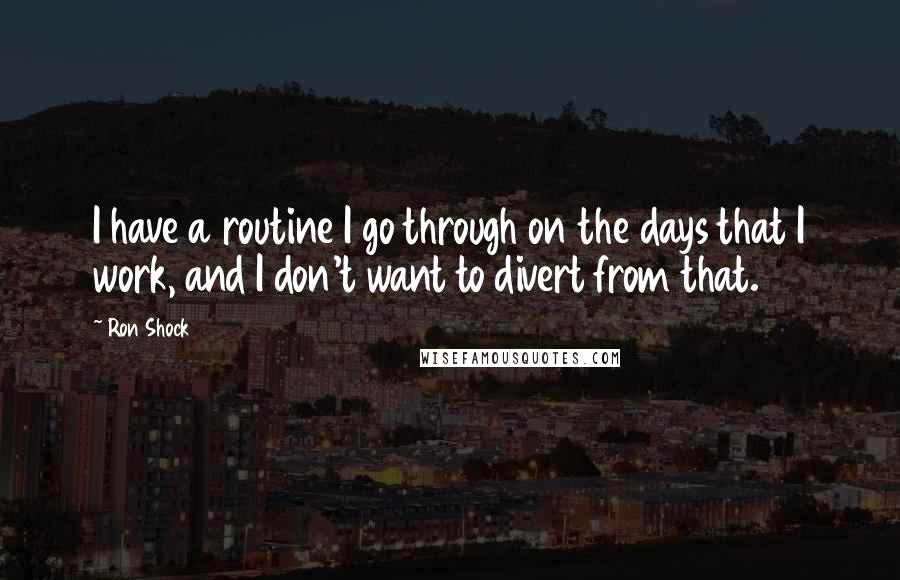 I have a routine I go through on the days that I work, and I don't want to divert from that.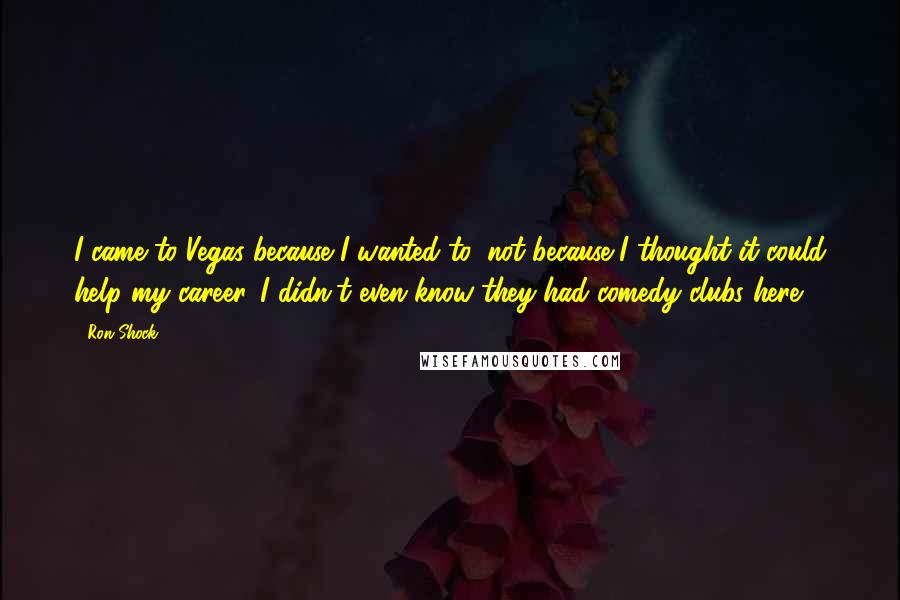 I came to Vegas because I wanted to, not because I thought it could help my career. I didn't even know they had comedy clubs here.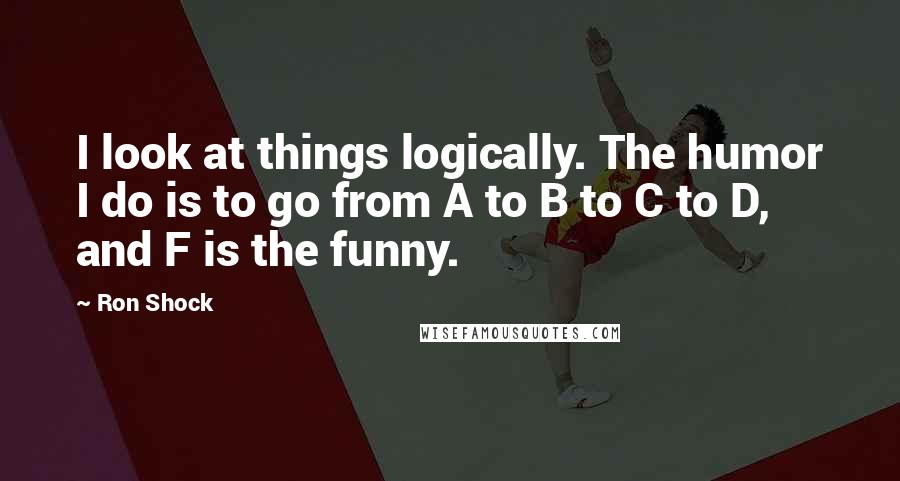 I look at things logically. The humor I do is to go from A to B to C to D, and F is the funny.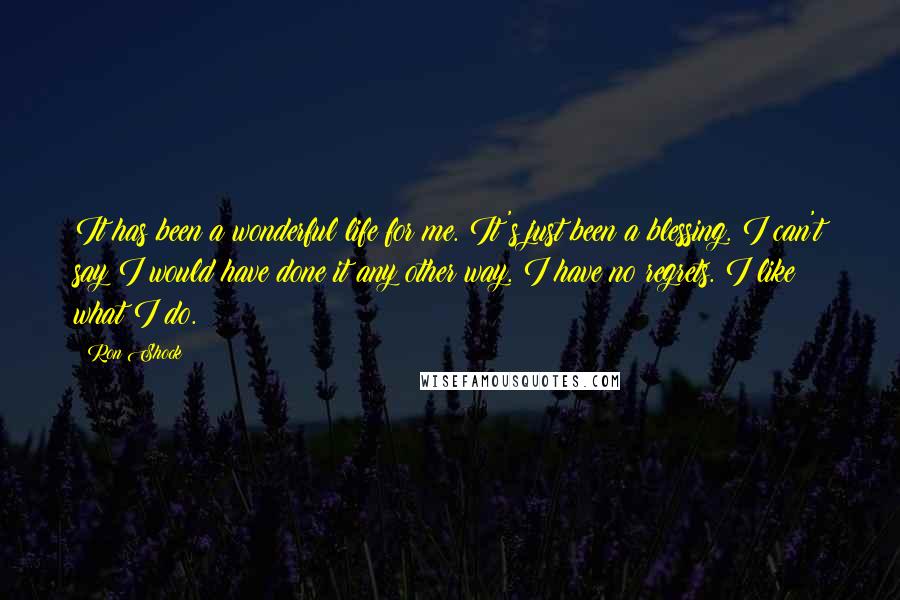 It has been a wonderful life for me. It's just been a blessing. I can't say I would have done it any other way. I have no regrets. I like what I do.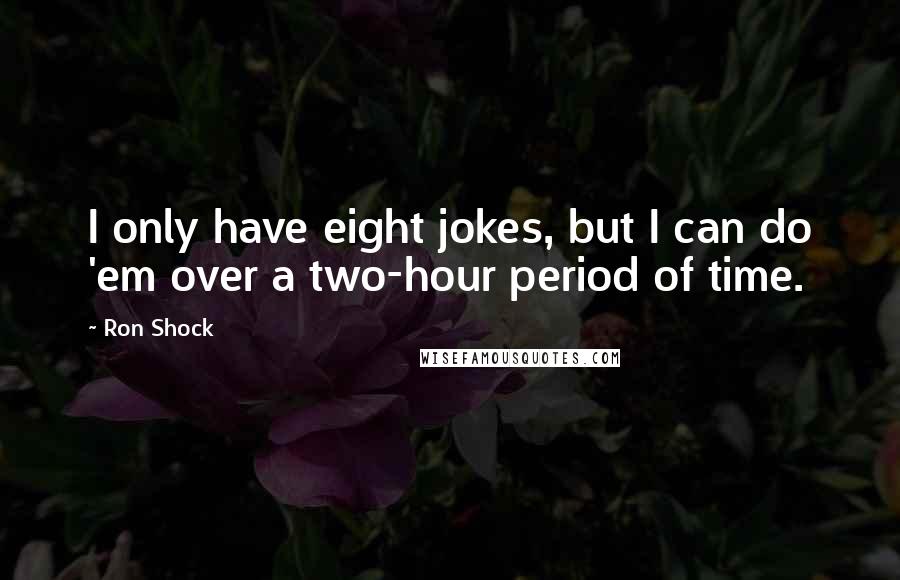 I only have eight jokes, but I can do 'em over a two-hour period of time.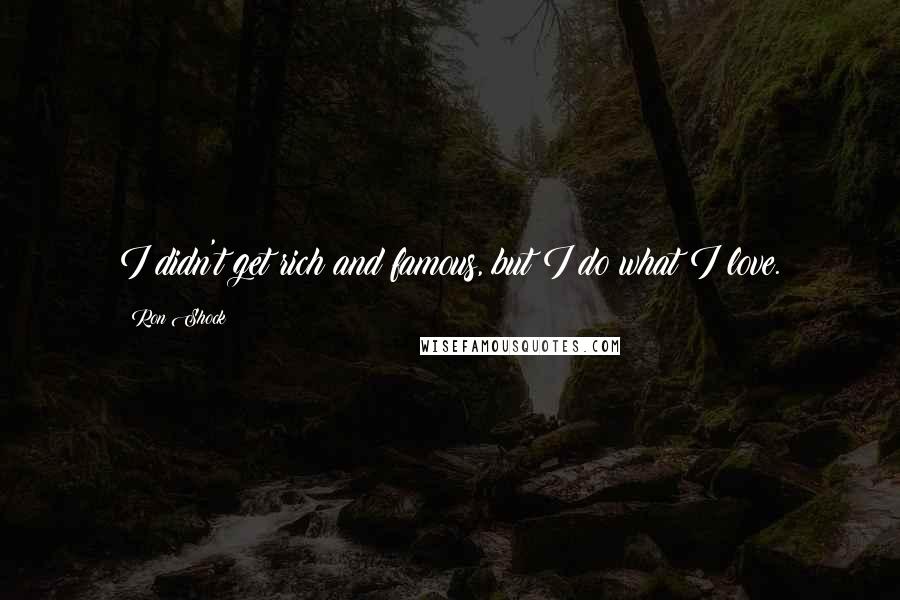 I didn't get rich and famous, but I do what I love.