Romain Rolland Quotes
Top 37 wise famous quotes and sayings by Romain Rolland
Romain Rolland Famous Quotes & Sayings
Discover top inspirational quotes from Romain Rolland on Wise Famous Quotes.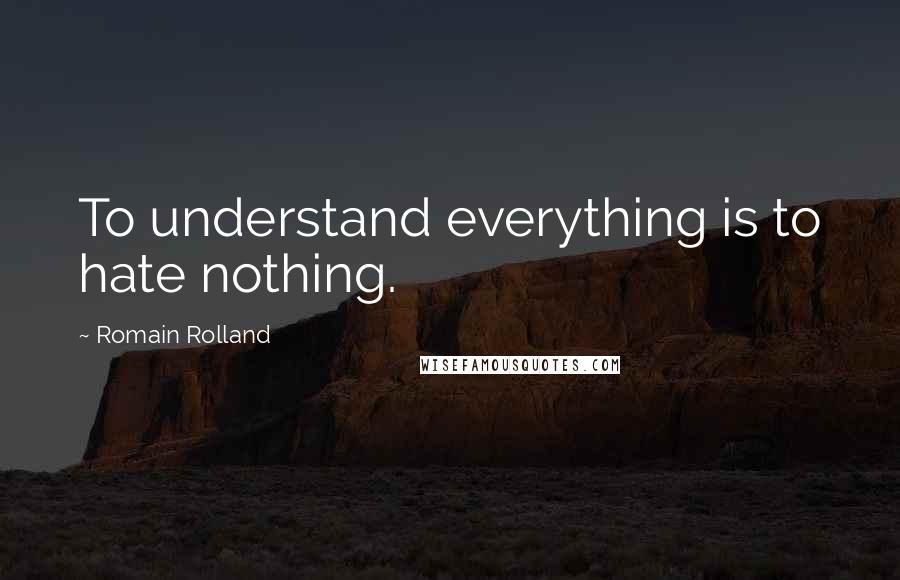 To understand everything is to hate nothing.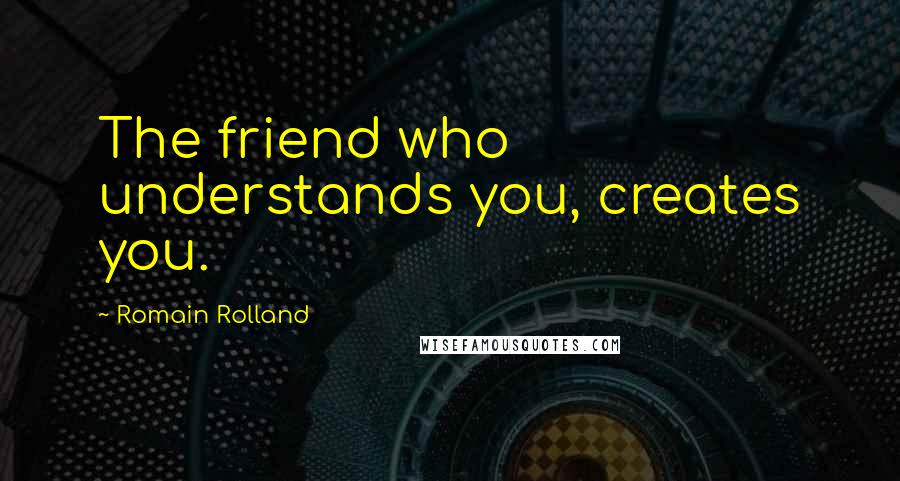 The friend who understands you, creates you.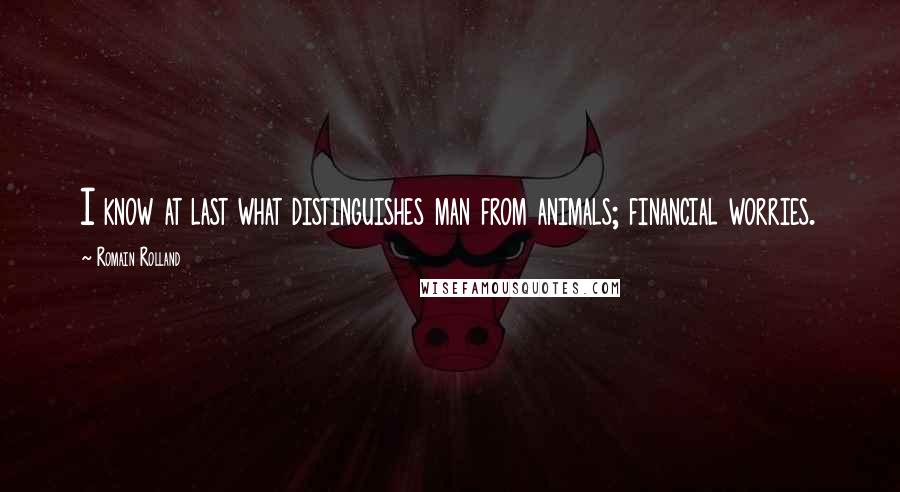 I know at last what distinguishes man from animals; financial worries.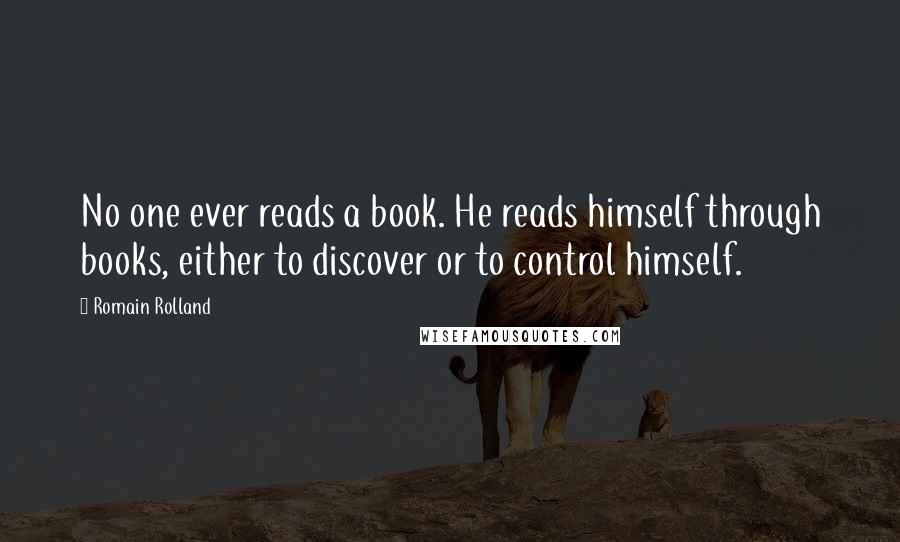 No one ever reads a book. He reads himself through books, either to discover or to control himself.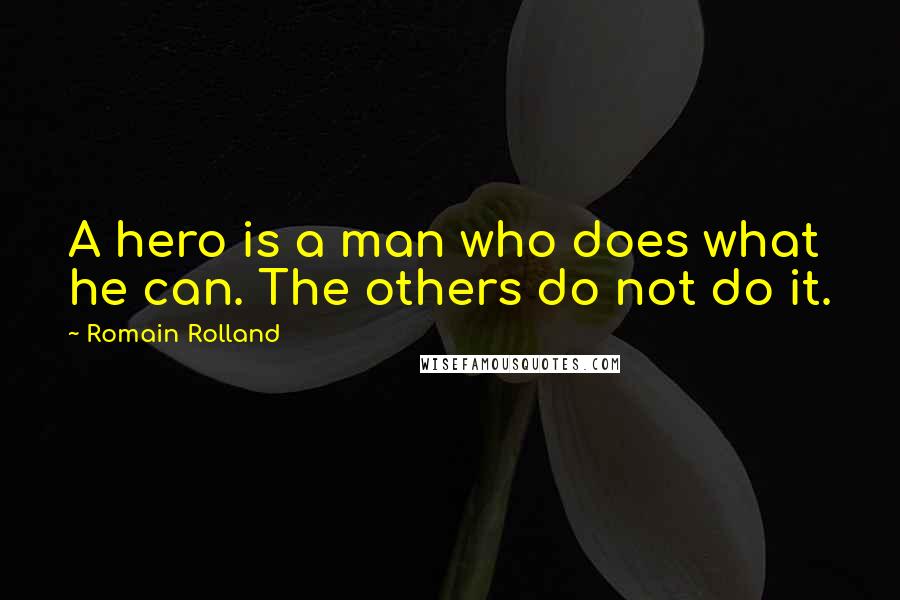 A hero is a man who does what he can. The others do not do it.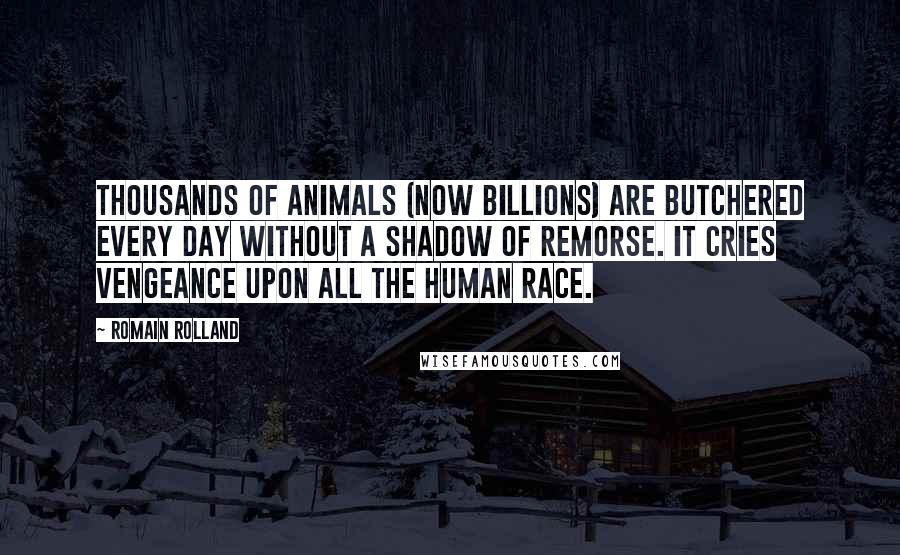 Thousands of animals (now billions) are butchered every day without a shadow of remorse. It cries vengeance upon all the human race.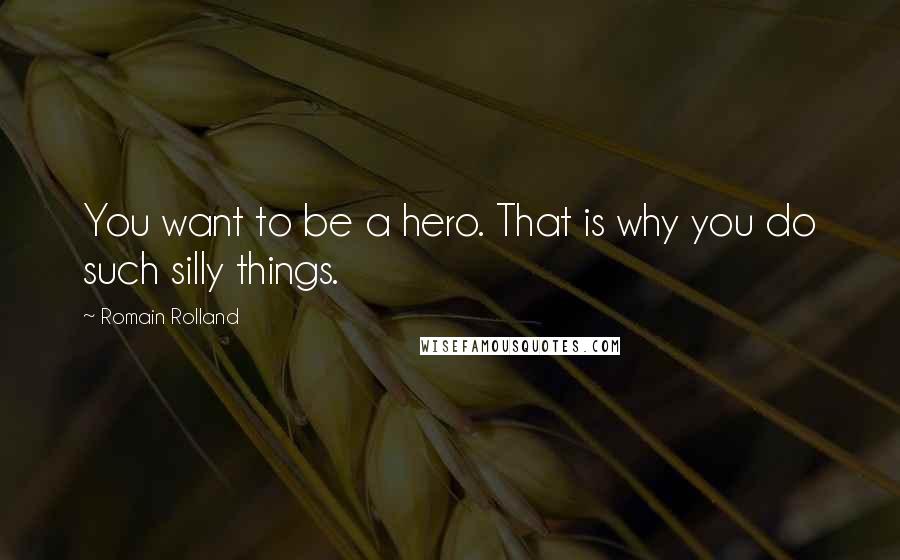 You want to be a hero. That is why you do such silly things.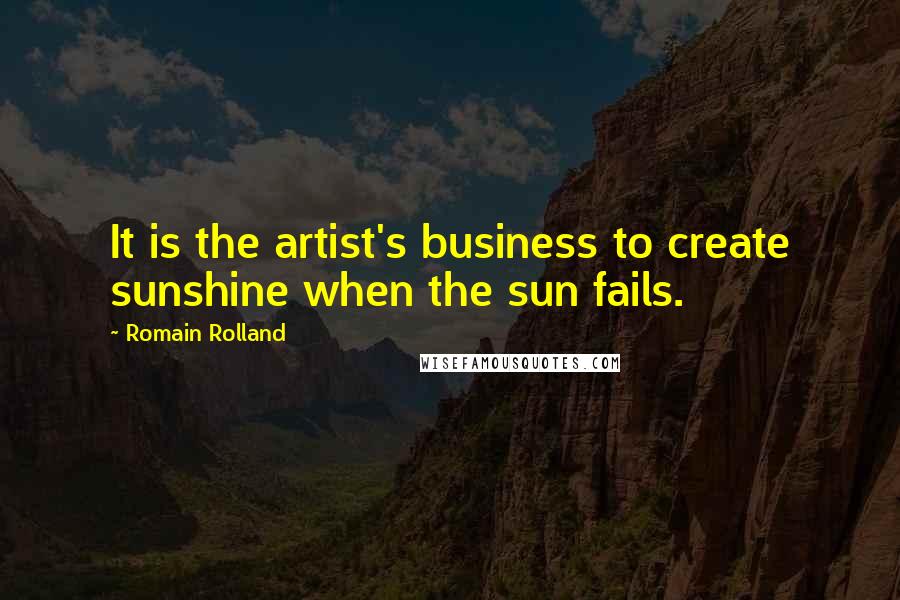 It is the artist's business to create sunshine when the sun fails.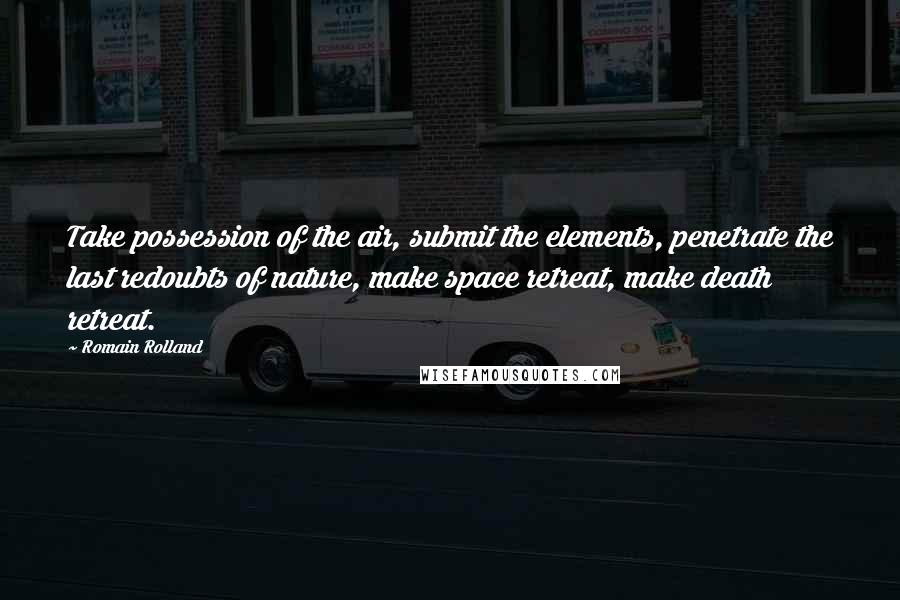 Take possession of the air, submit the elements, penetrate the last redoubts of nature, make space retreat, make death retreat.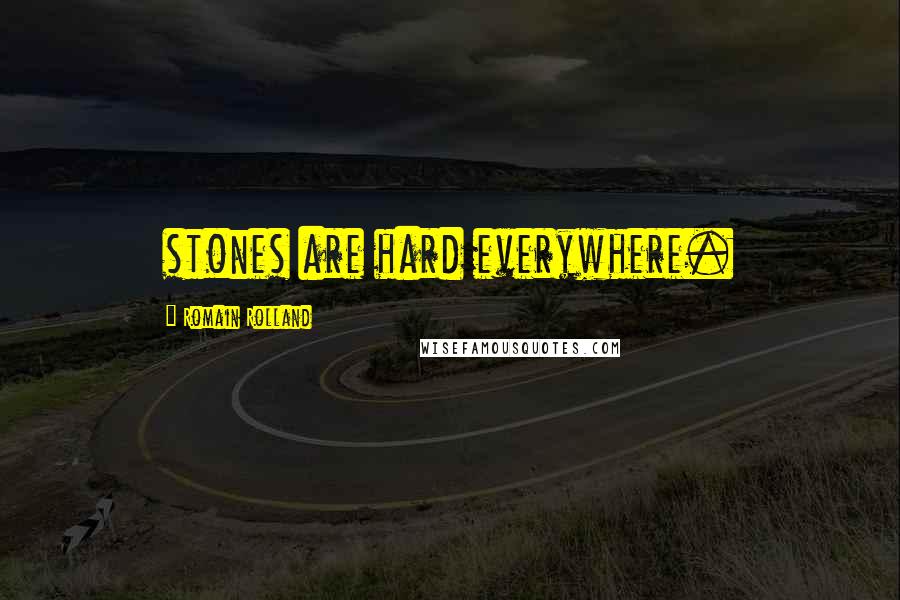 stones are hard everywhere.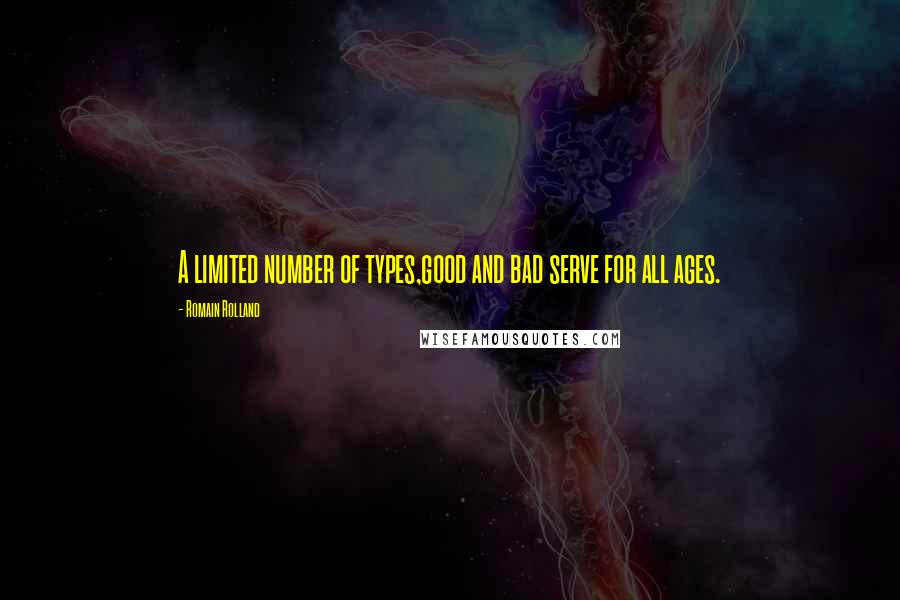 A limited number of types,good and bad serve for all ages.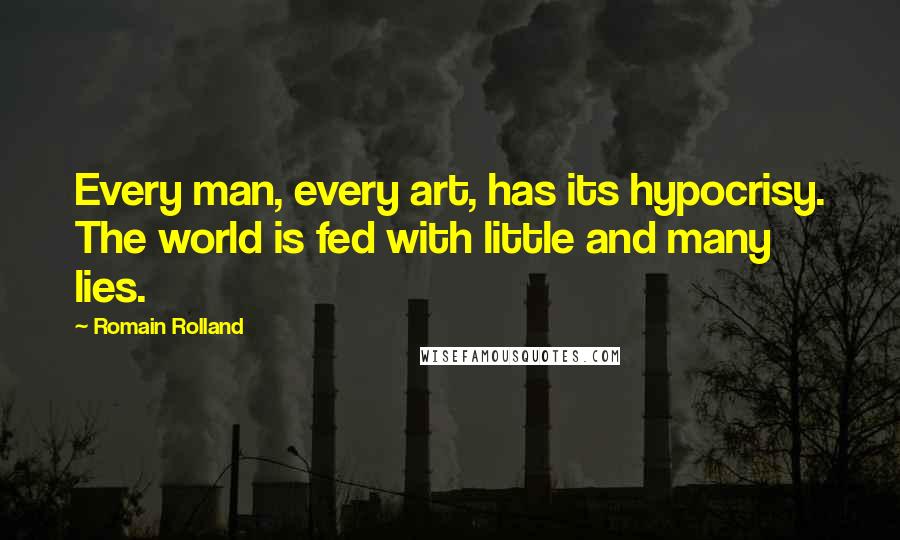 Every man, every art, has its hypocrisy. The world is fed with little and many lies.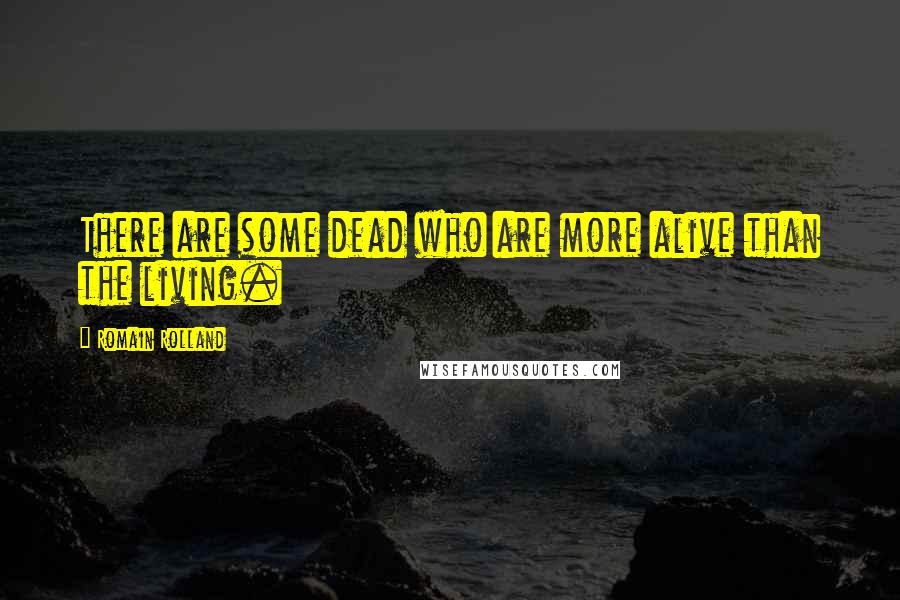 There are some dead who are more alive than the living.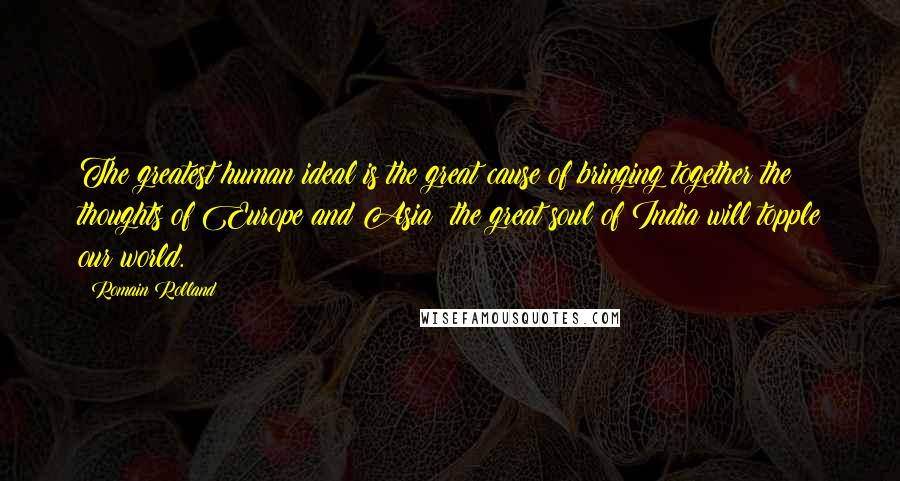 The greatest human ideal is the great cause of bringing together the thoughts of Europe and Asia; the great soul of India will topple our world.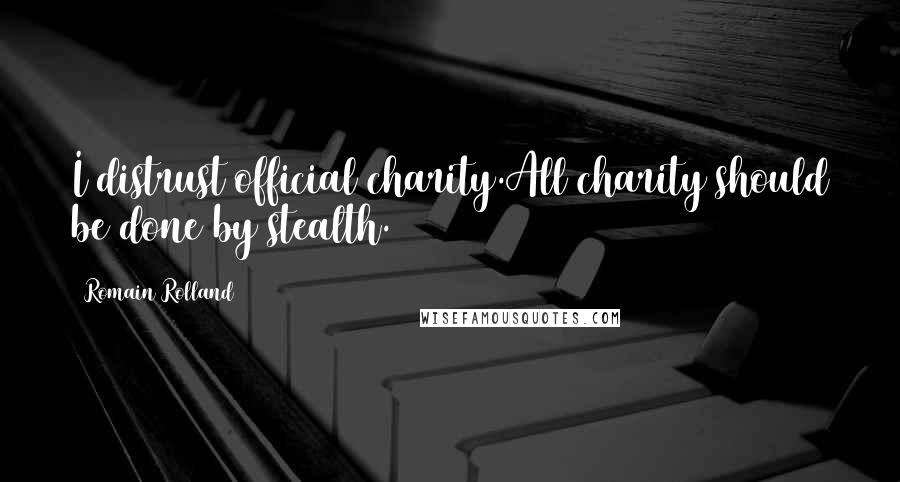 I distrust official charity.All charity should be done by stealth.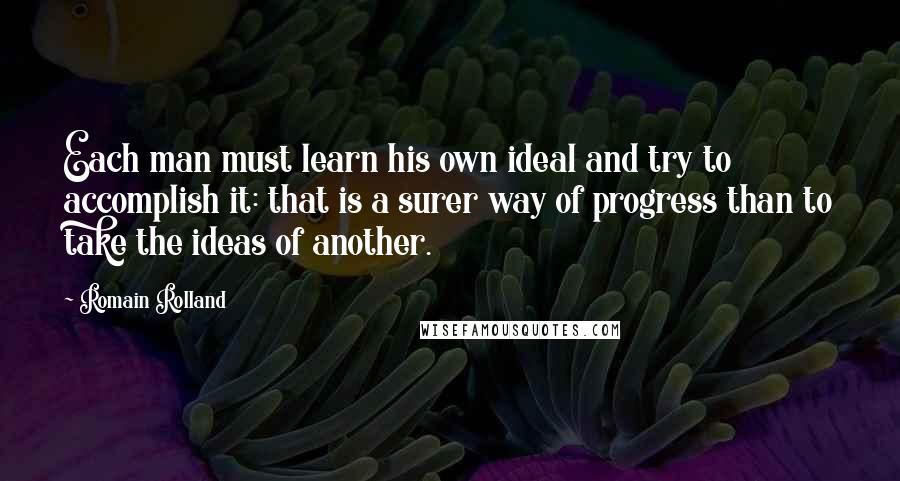 Each man must learn his own ideal and try to accomplish it: that is a surer way of progress than to take the ideas of another.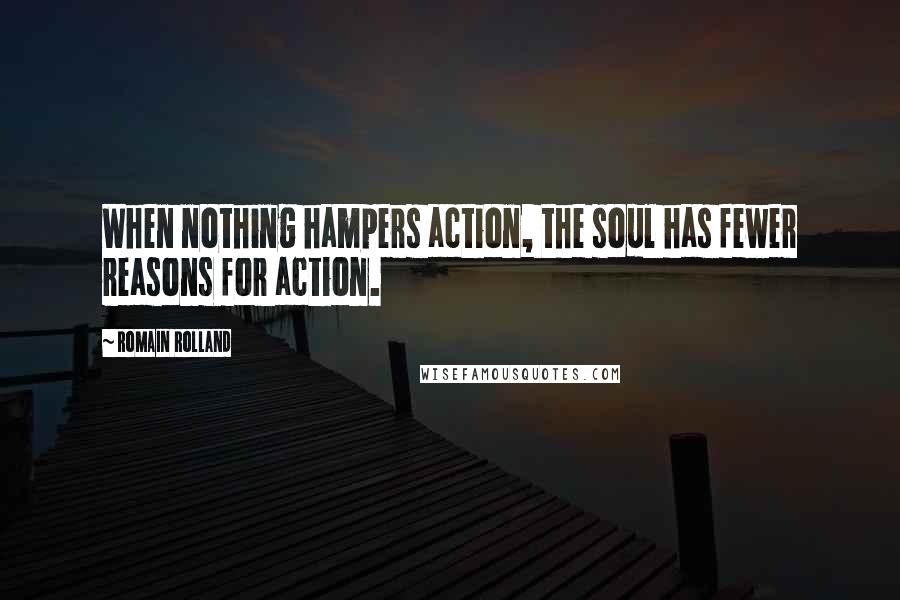 When nothing hampers action, the soul has fewer reasons for action.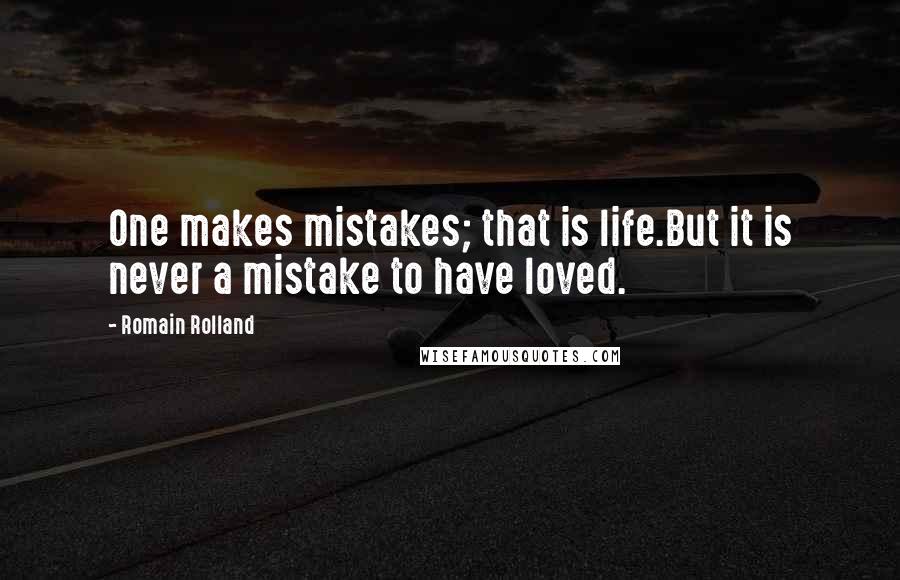 One makes mistakes; that is life.
But it is never a mistake to have loved.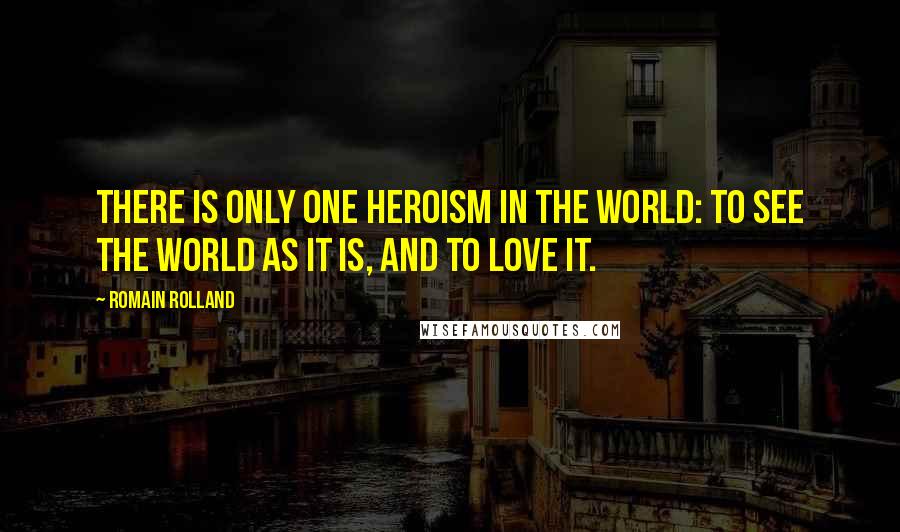 There is only one heroism in the world: to see the world as it is, and to love it.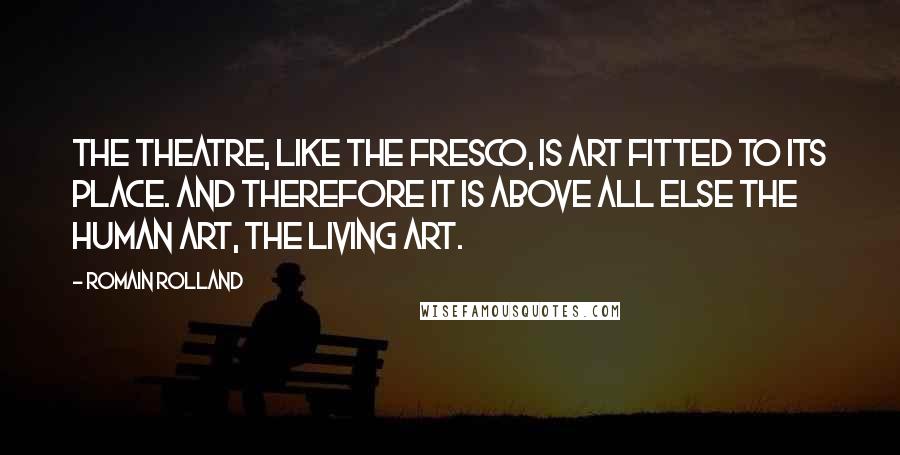 The theatre, like the fresco, is art fitted to its place. And therefore it is above all else the human art, the living art.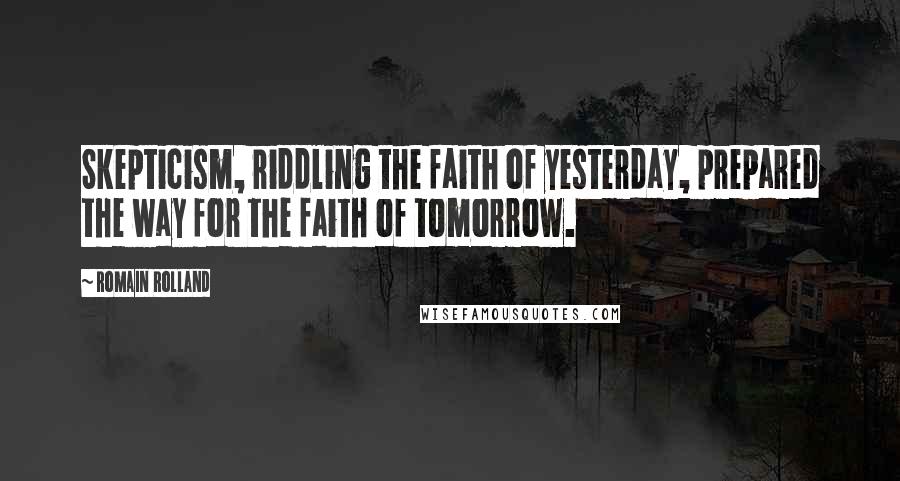 Skepticism, riddling the faith of yesterday, prepared the way for the faith of tomorrow.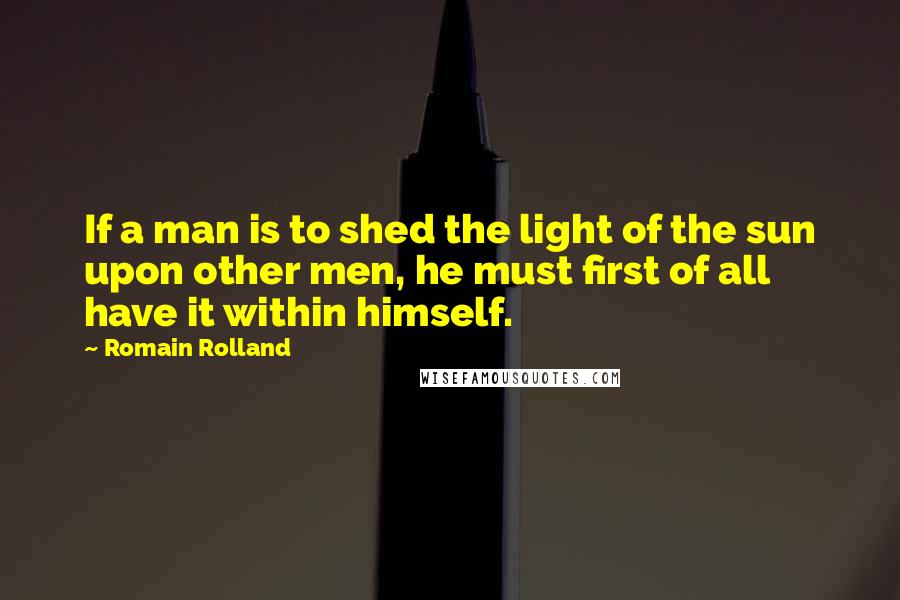 If a man is to shed the light of the sun upon other men, he must first of all have it within himself.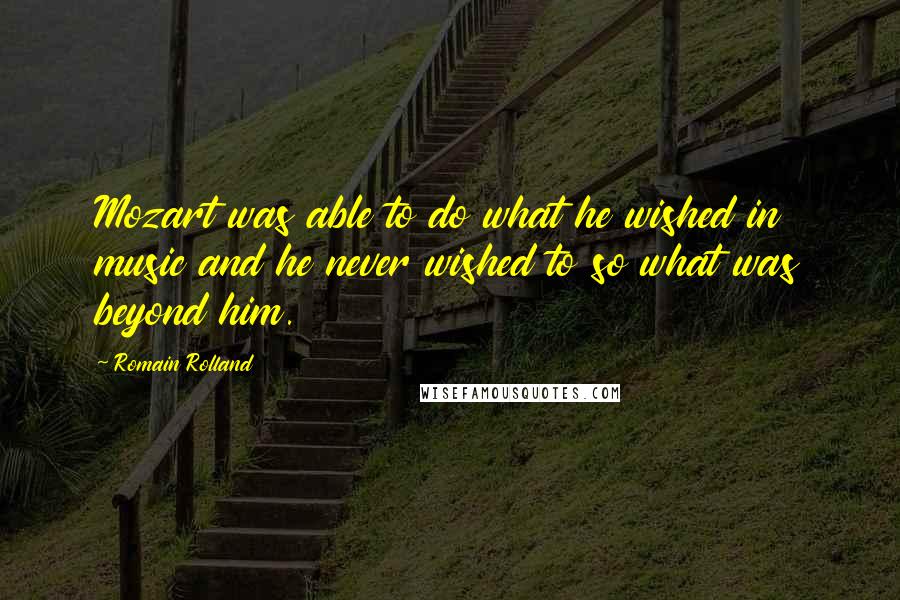 Mozart was able to do what he wished in music and he never wished to so what was beyond him.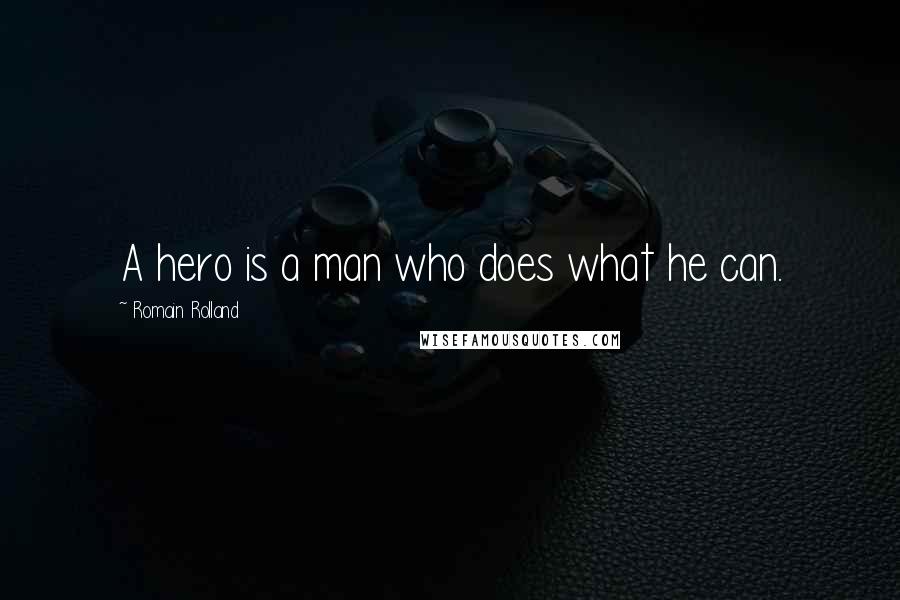 A hero is a man who does what he can.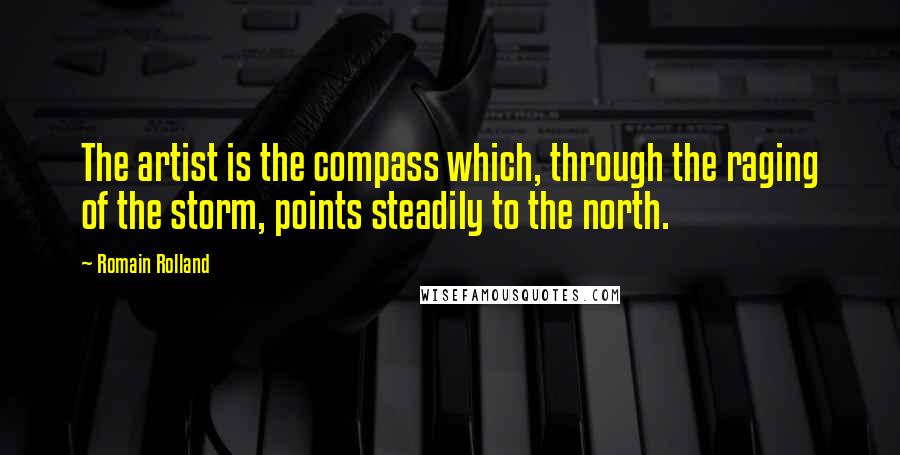 The artist is the compass which, through the raging of the storm, points steadily to the north.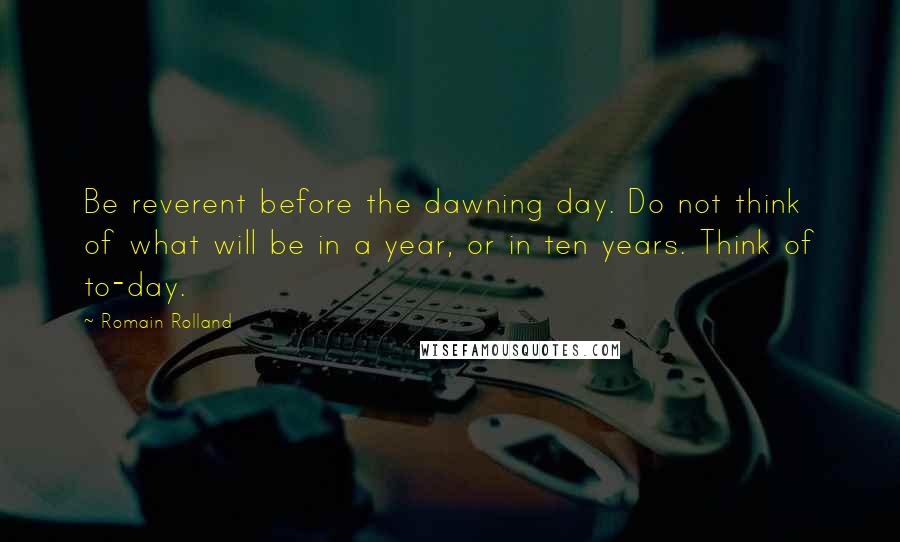 Be reverent before the dawning day. Do not think of what will be in a year, or in ten years. Think of to-day.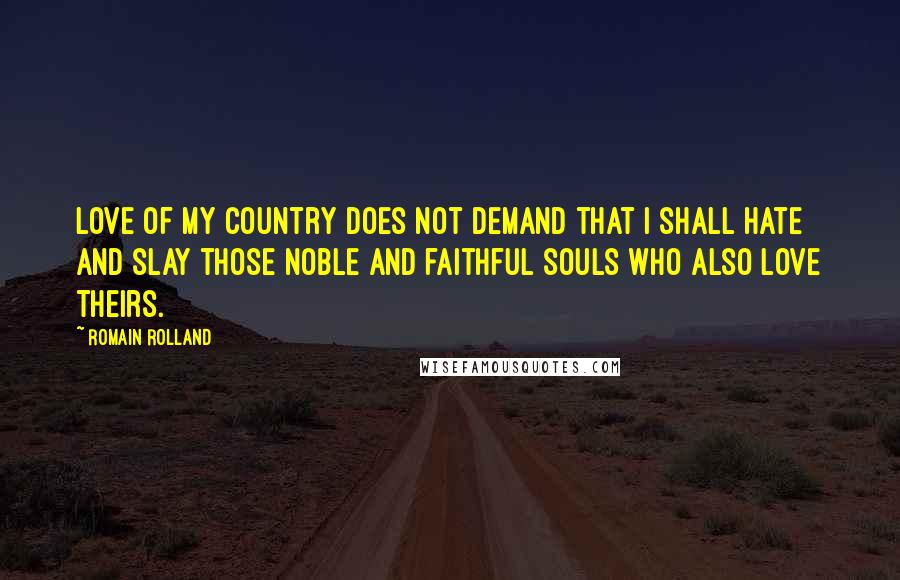 Love of my country does not demand that I shall hate and slay those noble and faithful souls who also love theirs.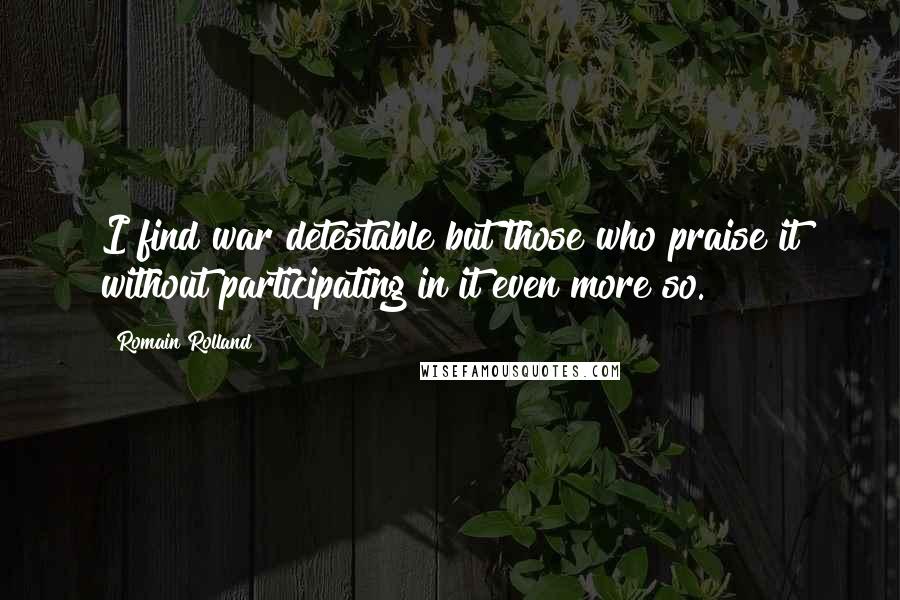 I find war detestable but those who praise it without participating in it even more so.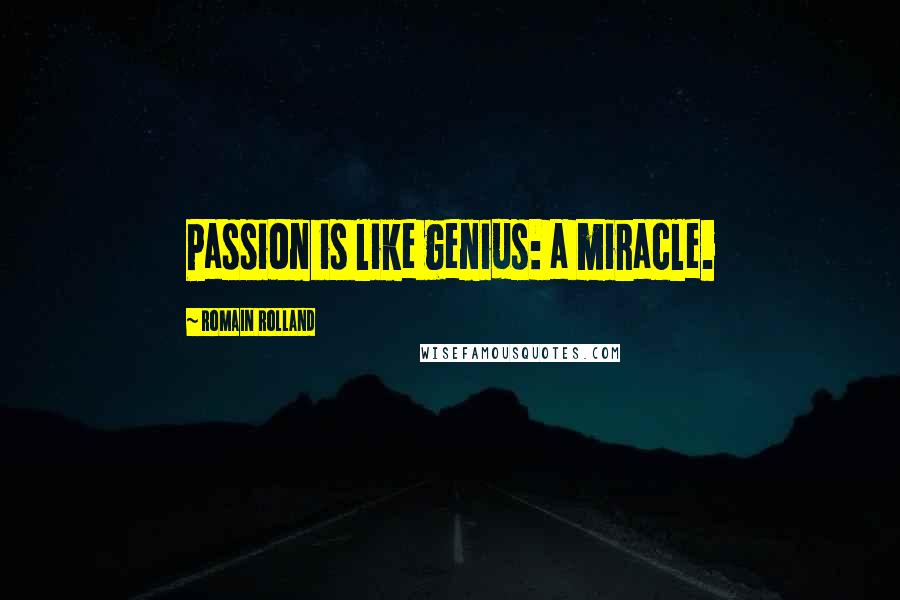 Passion is like genius: a miracle.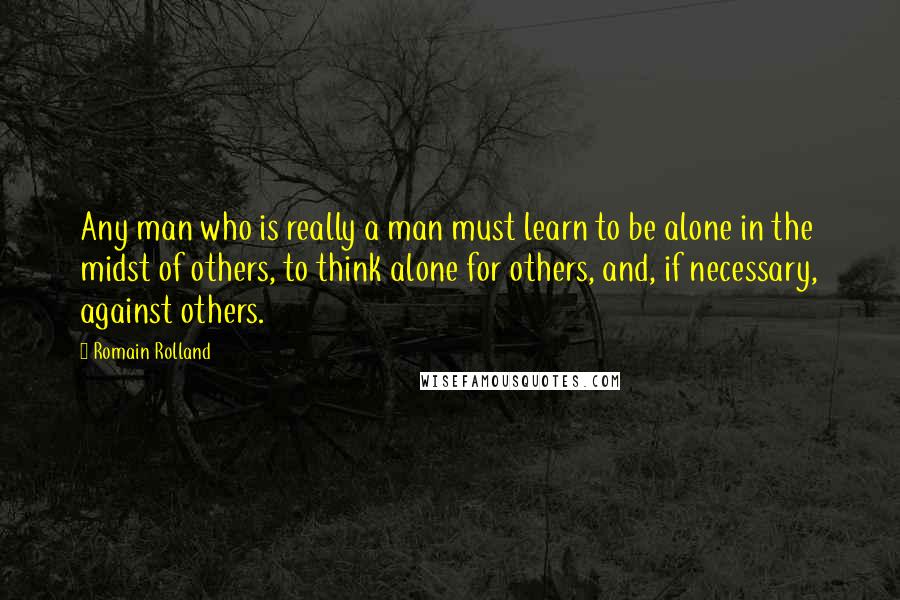 Any man who is really a man must learn to be alone in the midst of others, to think alone for others, and, if necessary, against others.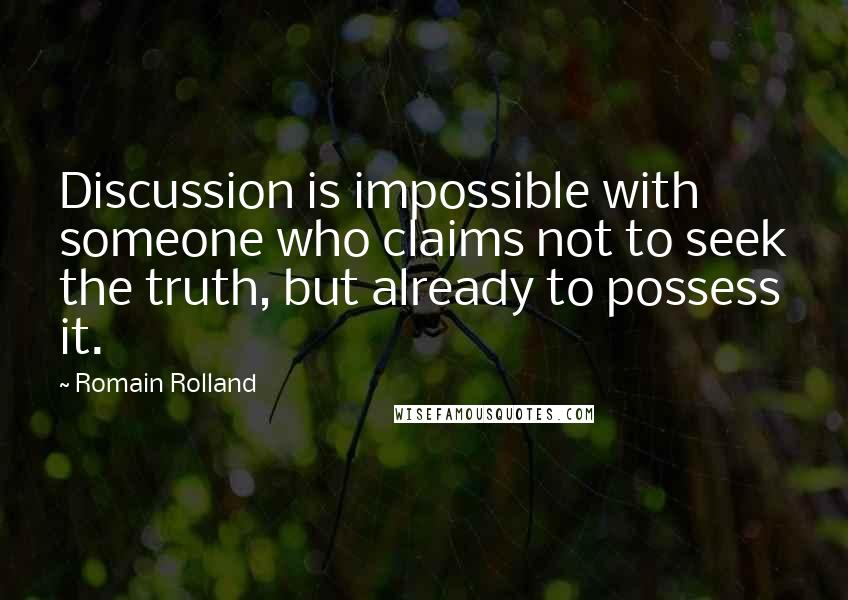 Discussion is impossible with someone who claims not to seek the truth, but already to possess it.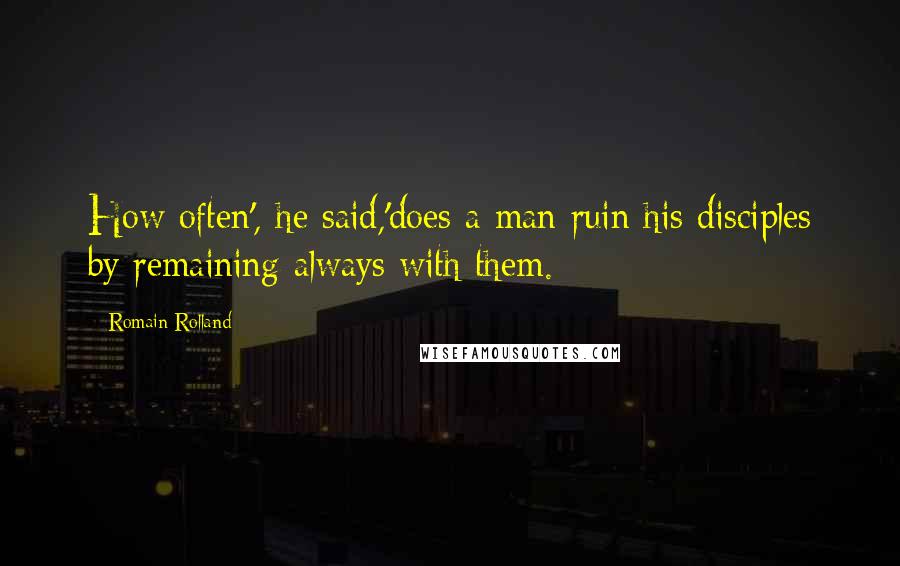 How often', he said,'does a man ruin his disciples by remaining always with them.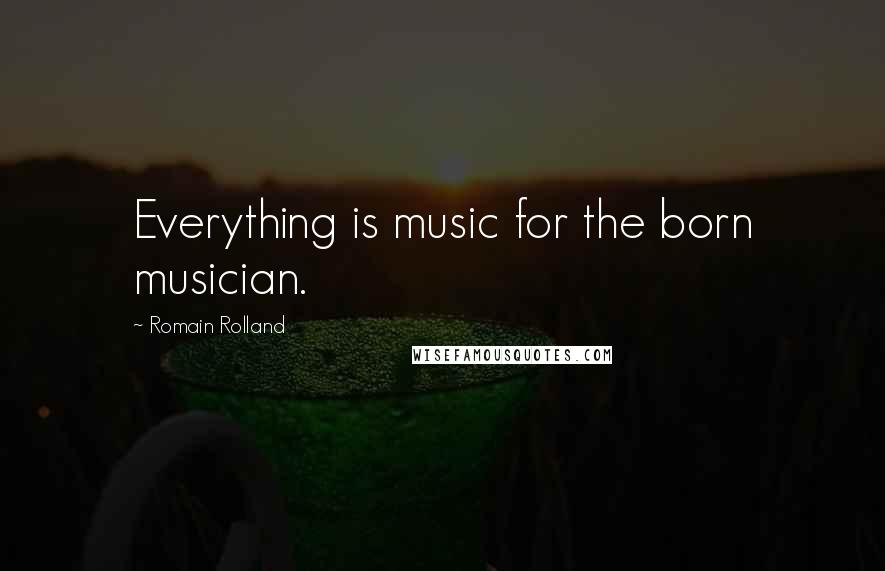 Everything is music for the born musician.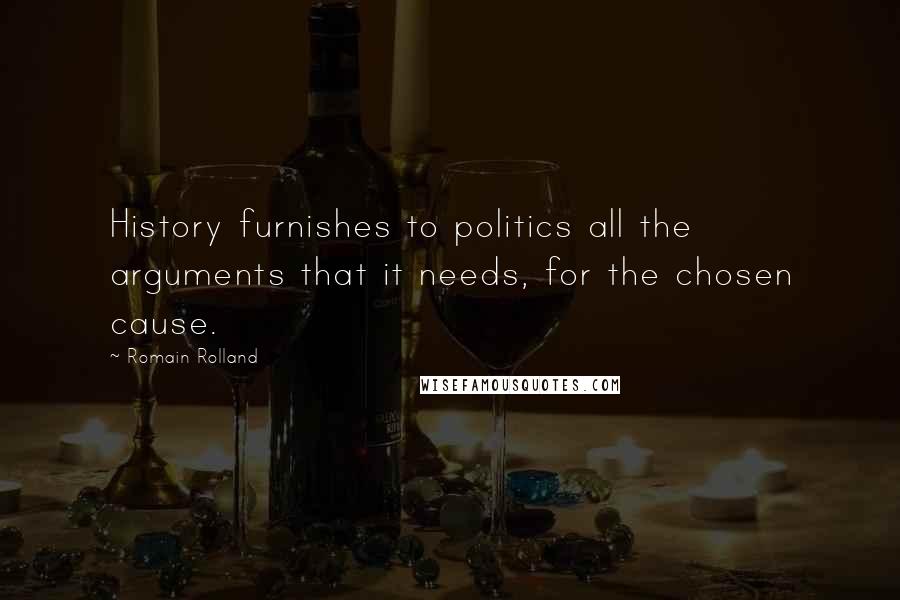 History furnishes to politics all the arguments that it needs, for the chosen cause.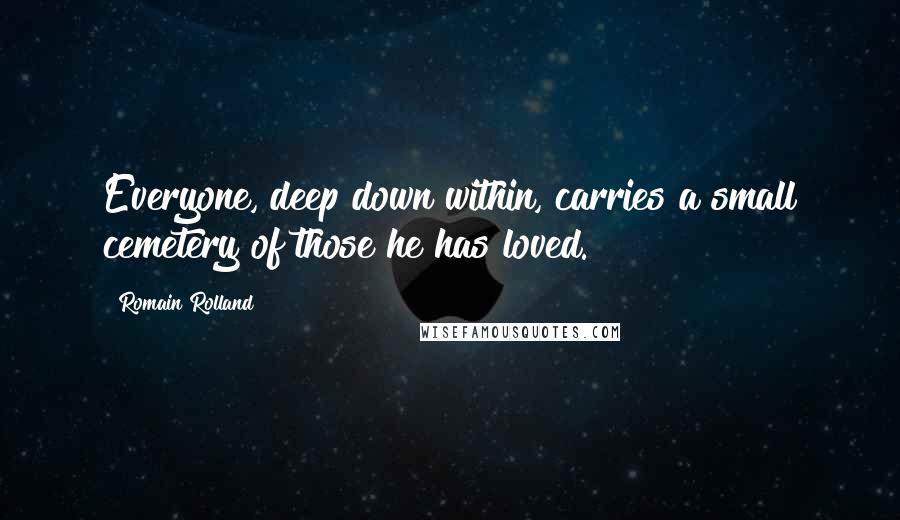 Everyone, deep down within, carries a small cemetery of those he has loved.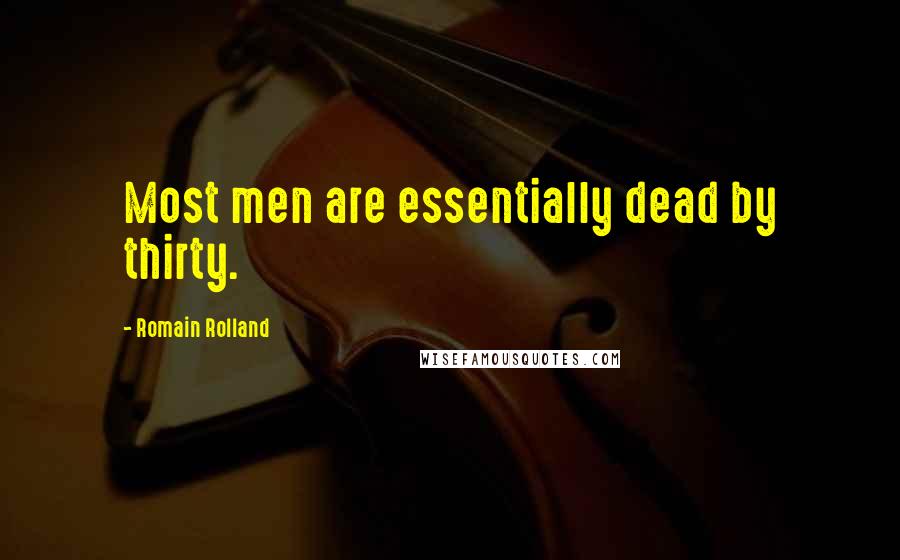 Most men are essentially dead by thirty.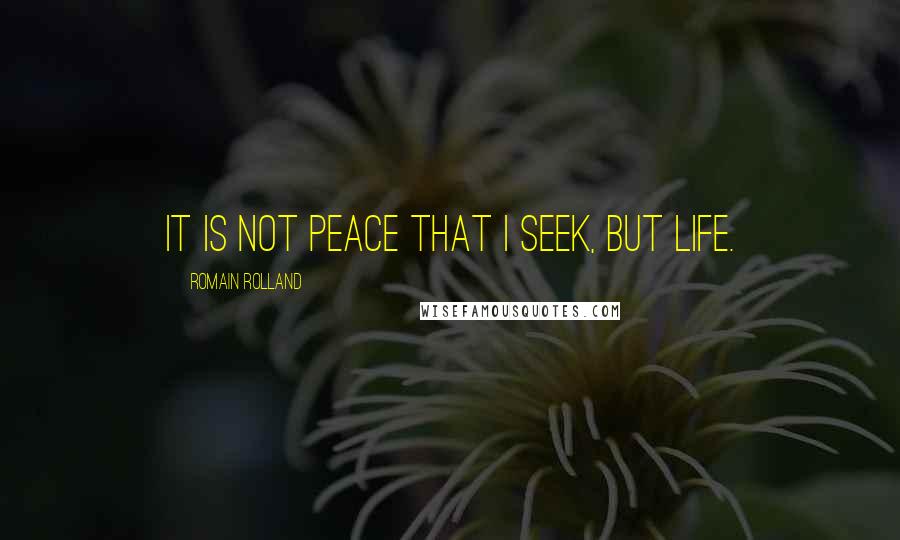 It is not peace that I seek, but life.