Jan Strnad Quotes
Top 4 wise famous quotes and sayings by Jan Strnad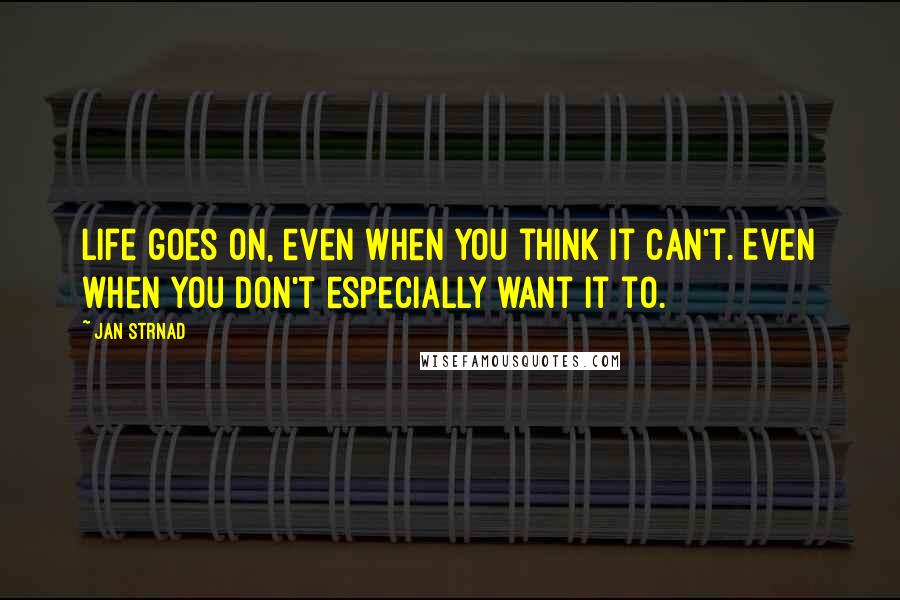 Life goes on, even when you think it can't. Even when you don't especially want it to.
Aunt Flo's love is not a soft thing, I think, but something hard and unyielding, which can be good or bad.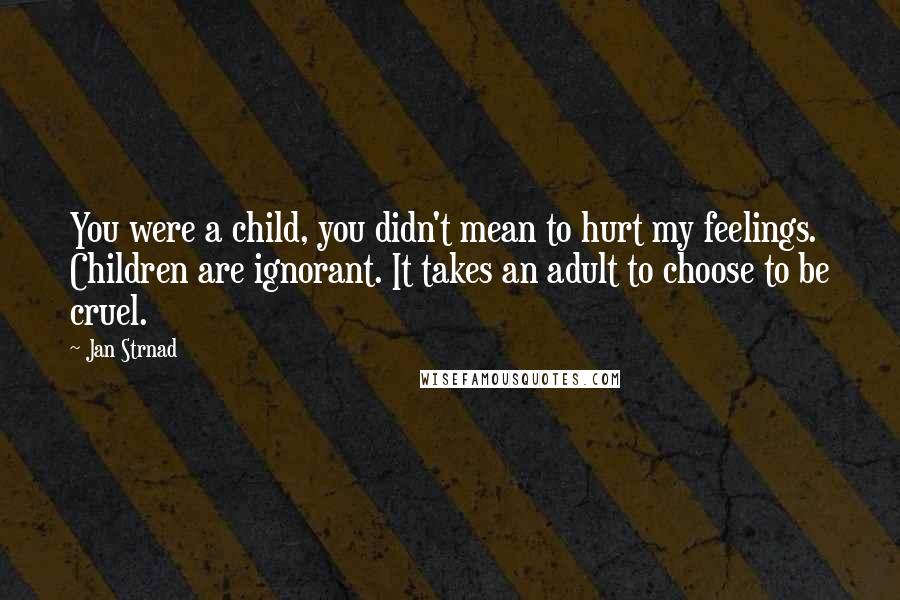 You were a child, you didn't mean to hurt my feelings. Children are ignorant. It takes an adult to choose to be cruel.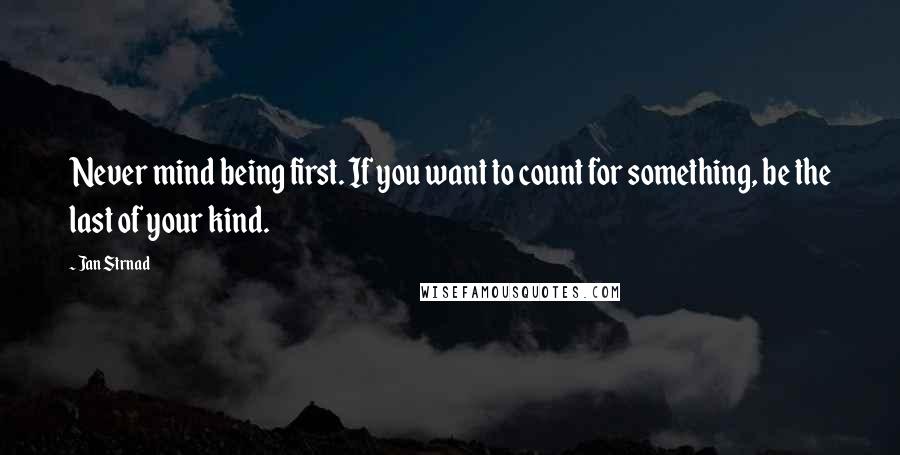 Never mind being first. If you want to count for something, be the last of your kind.