Robert Smith Quotes
Top 71 wise famous quotes and sayings by Robert Smith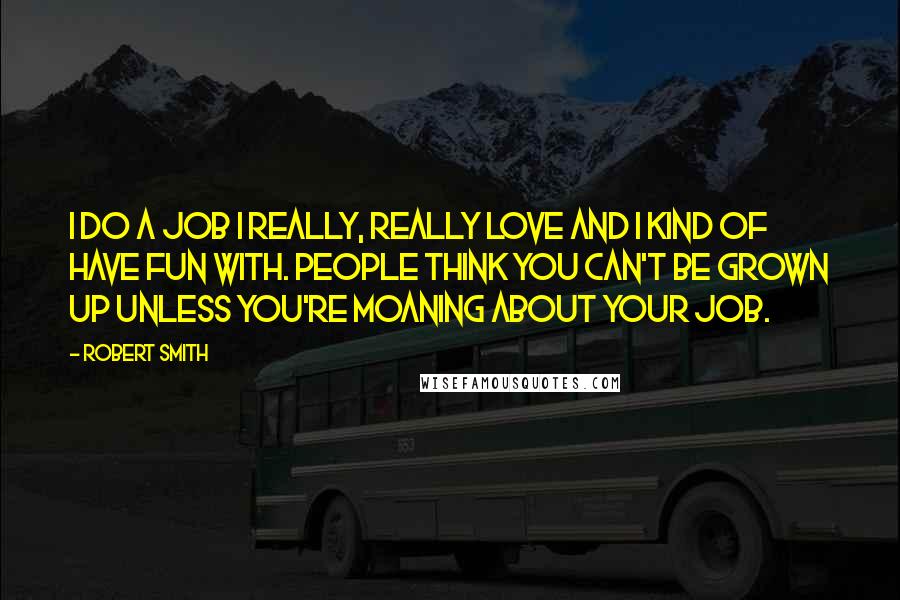 I do a job I really, really love and I kind of have fun with. People think you can't be grown up unless you're moaning about your job.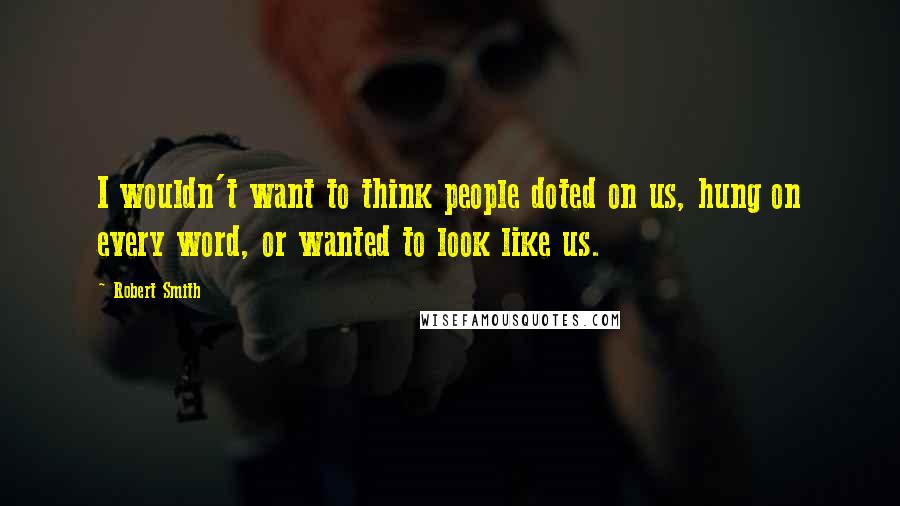 I wouldn't want to think people doted on us, hung on every word, or wanted to look like us.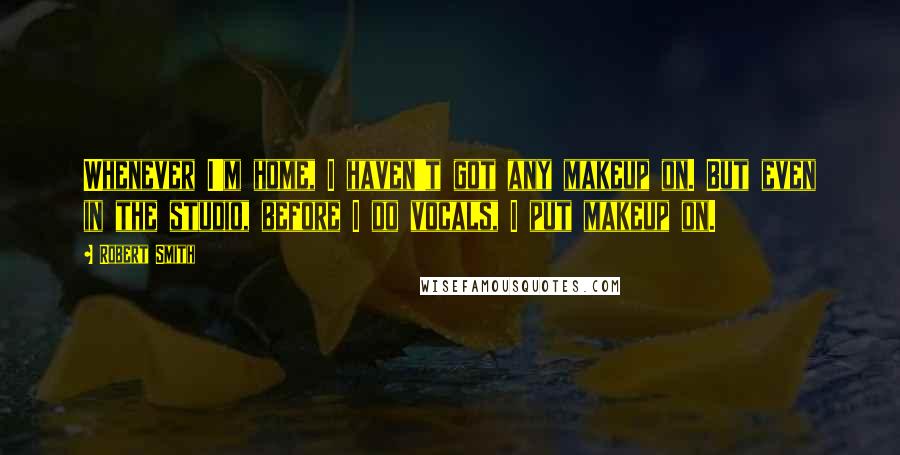 Whenever I'm home, I haven't got any makeup on. But even in the studio, before I do vocals, I put makeup on.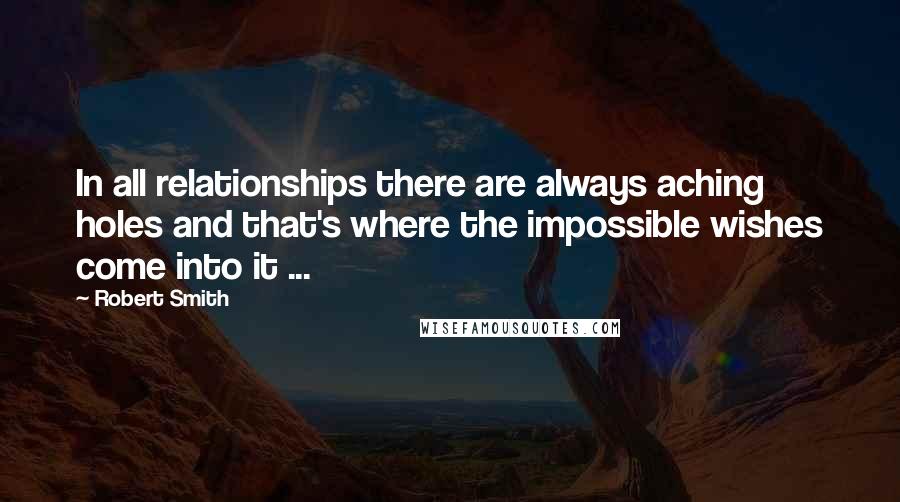 In all relationships there are always aching holes and that's where the impossible wishes come into it ...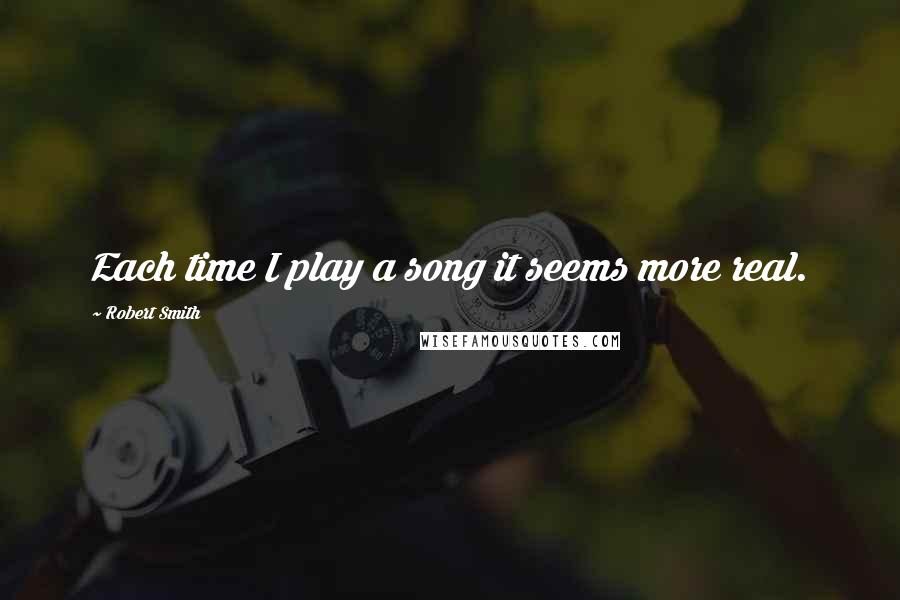 Each time I play a song it seems more real.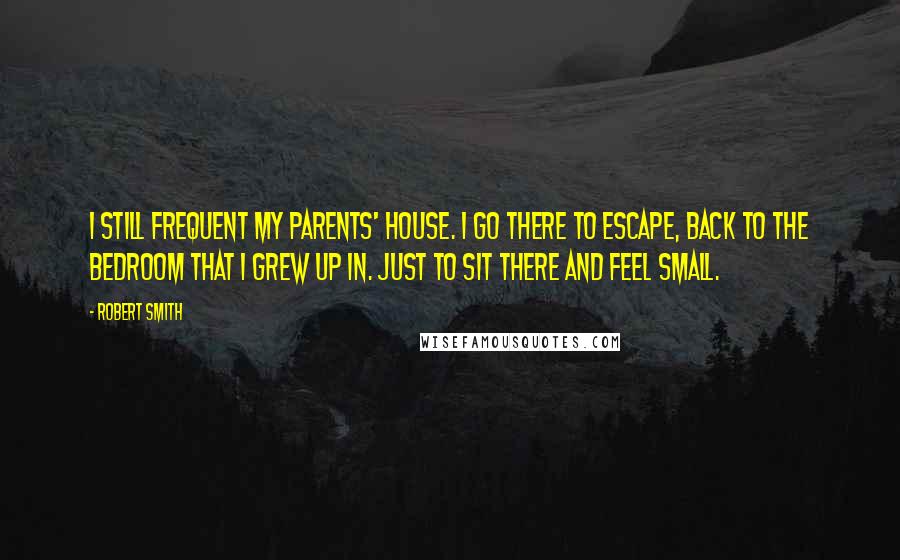 I still frequent my parents' house. I go there to escape, back to the bedroom that I grew up in. Just to sit there and feel small.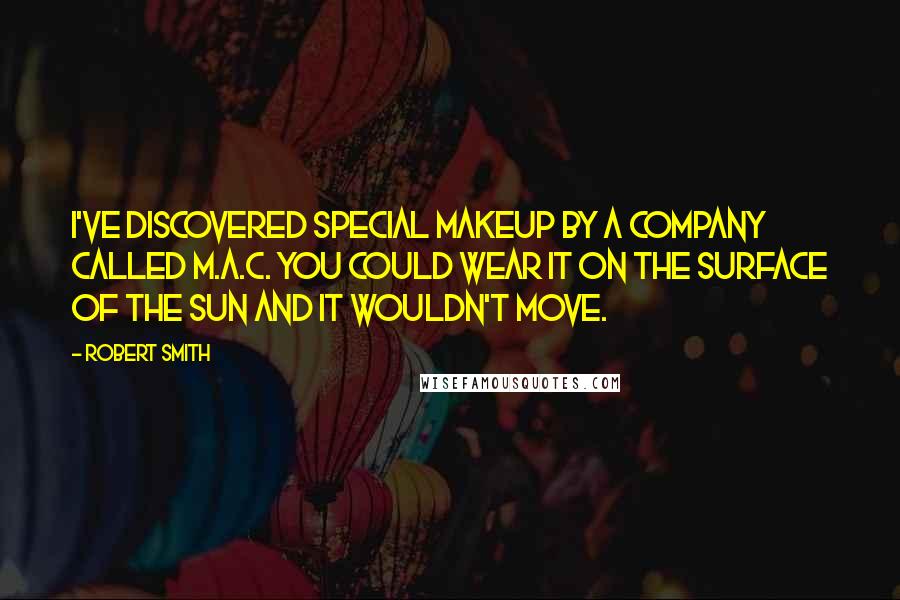 I've discovered special makeup by a company called M.A.C. You could wear it on the surface of the sun and it wouldn't move.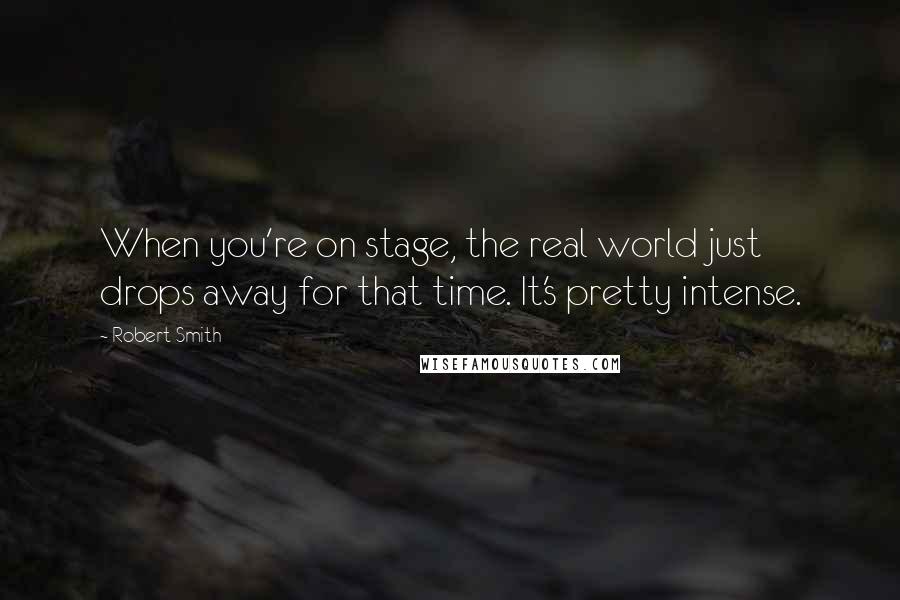 When you're on stage, the real world just drops away for that time. It's pretty intense.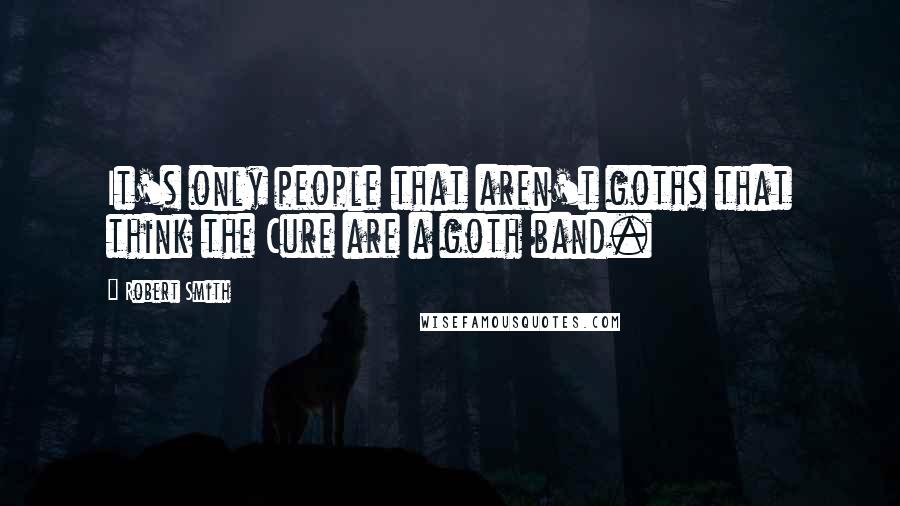 It's only people that aren't goths that think the Cure are a goth band.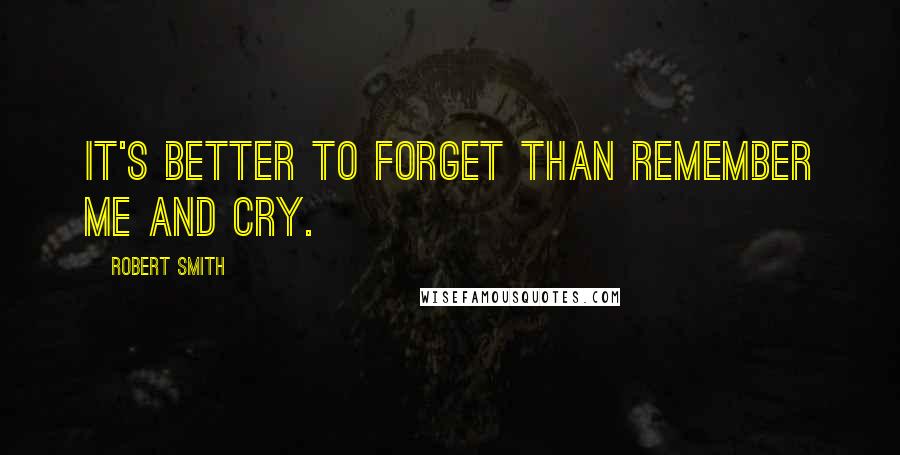 It's better to forget than remember me and cry.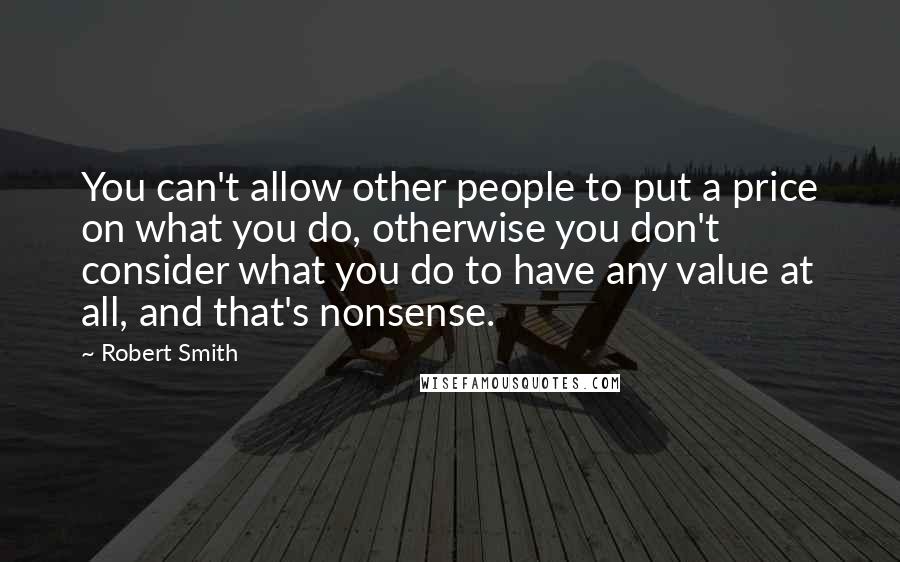 You can't allow other people to put a price on what you do, otherwise you don't consider what you do to have any value at all, and that's nonsense.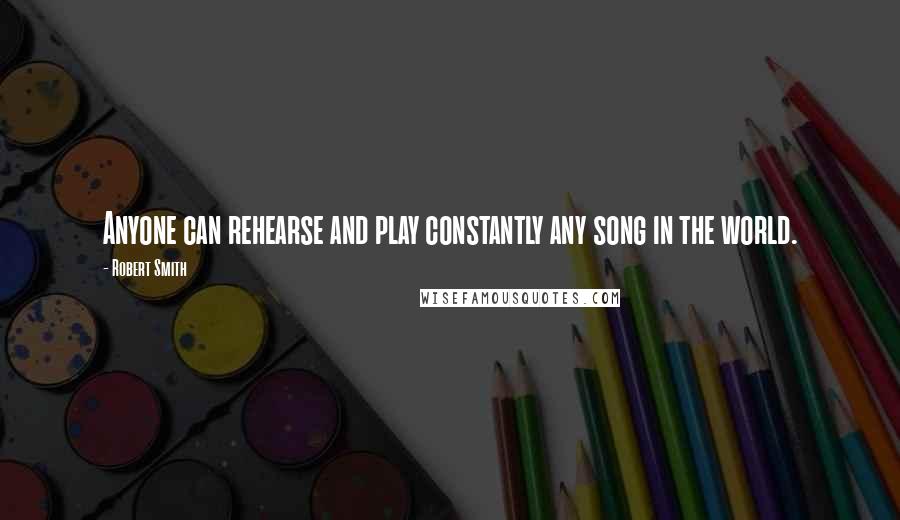 Anyone can rehearse and play constantly any song in the world.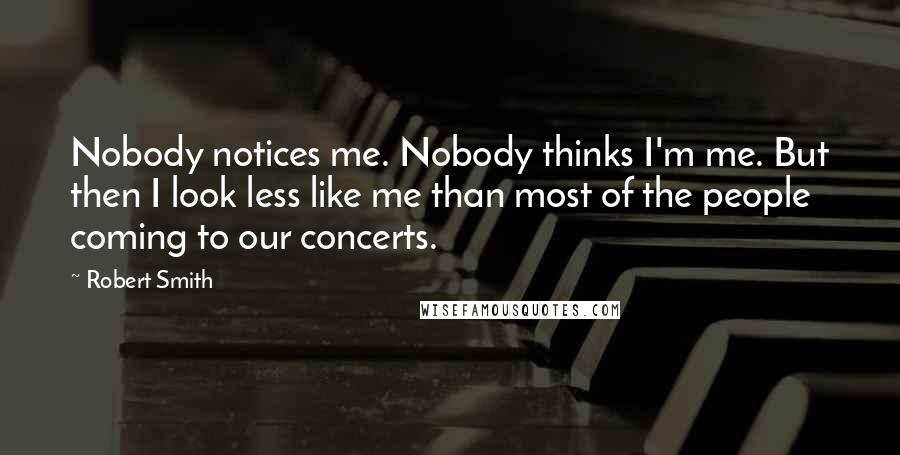 Nobody notices me. Nobody thinks I'm me. But then I look less like me than most of the people coming to our concerts.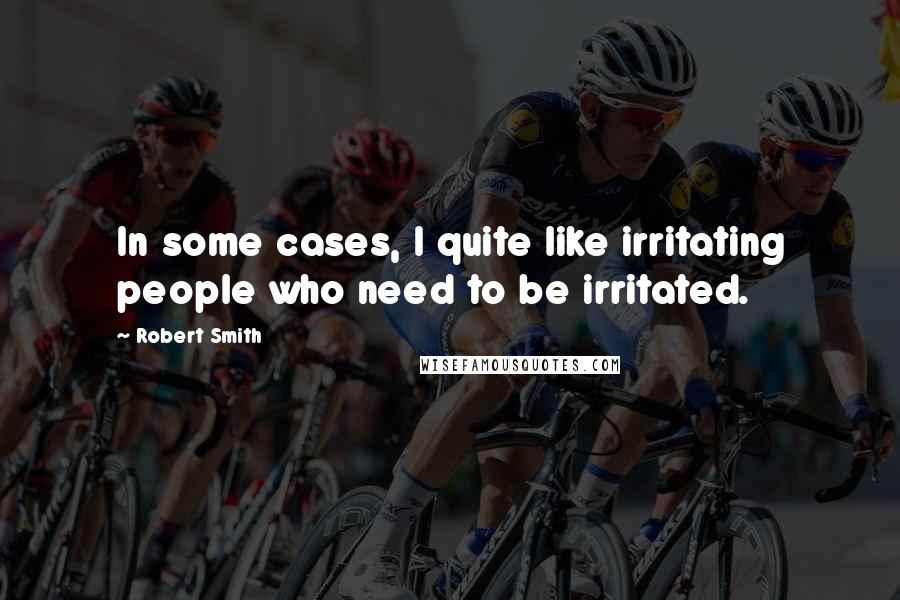 In some cases, I quite like irritating people who need to be irritated.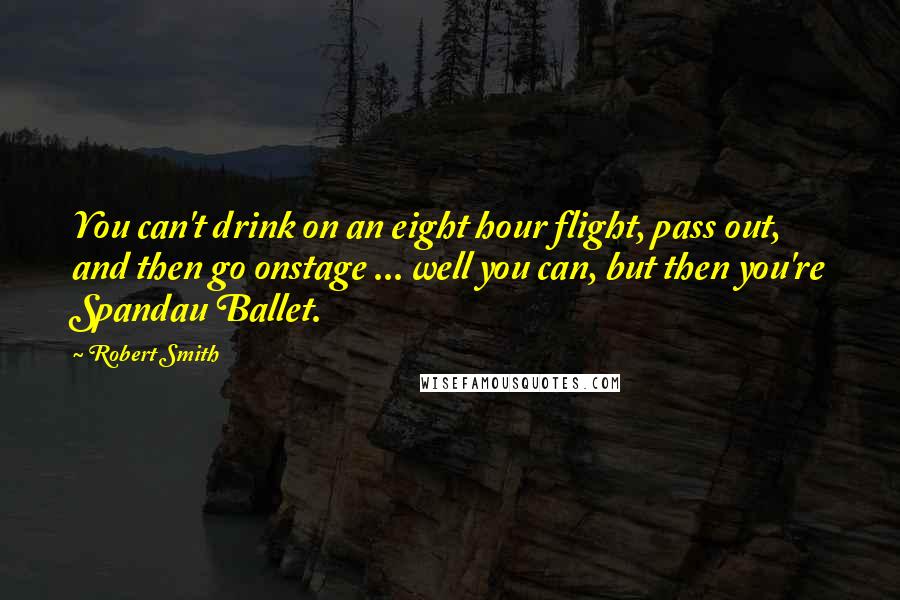 You can't drink on an eight hour flight, pass out, and then go onstage ... well you can, but then you're Spandau Ballet.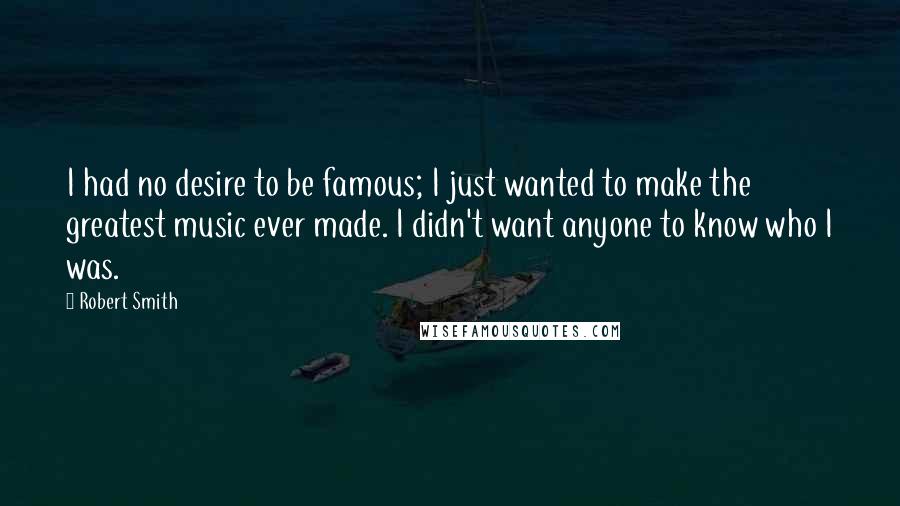 I had no desire to be famous; I just wanted to make the greatest music ever made. I didn't want anyone to know who I was.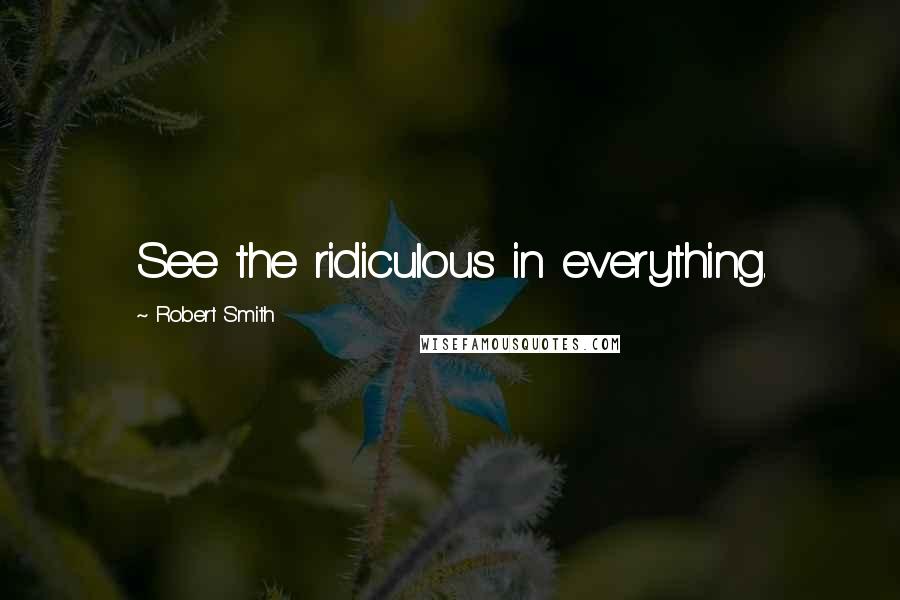 See the ridiculous in everything.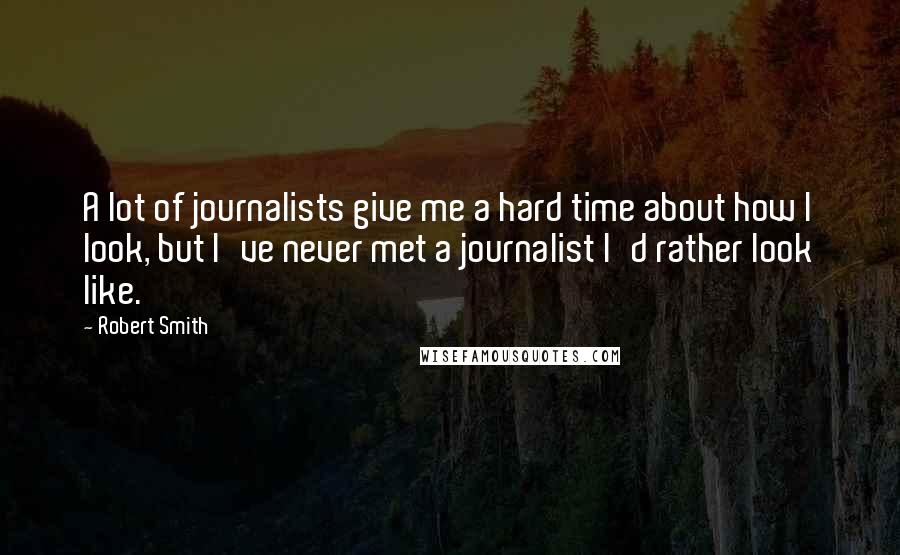 A lot of journalists give me a hard time about how I look, but I've never met a journalist I'd rather look like.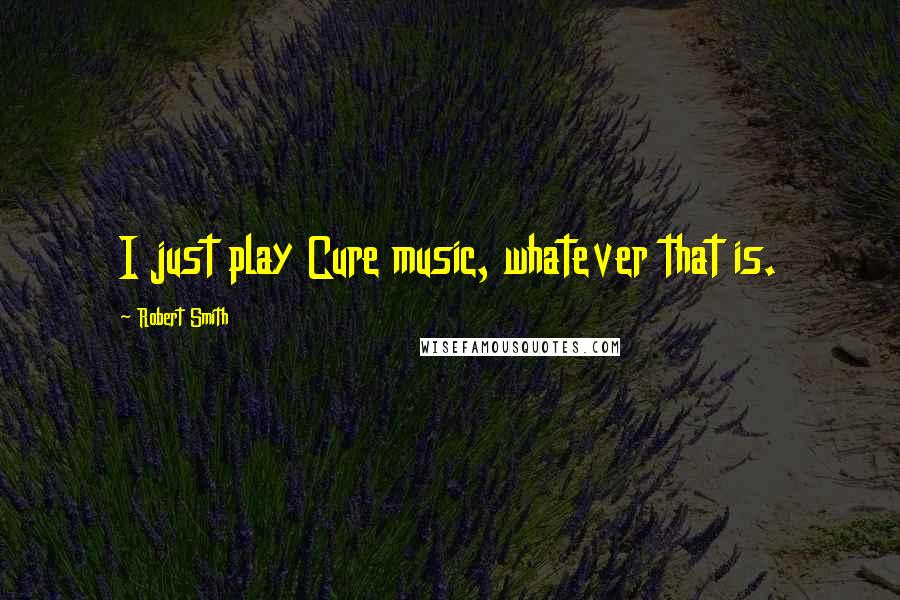 I just play Cure music, whatever that is.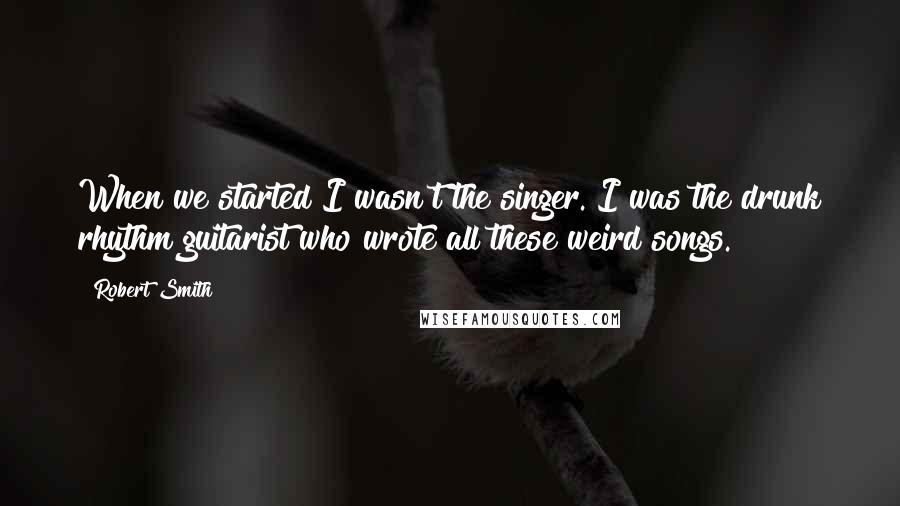 When we started I wasn't the singer. I was the drunk rhythm guitarist who wrote all these weird songs.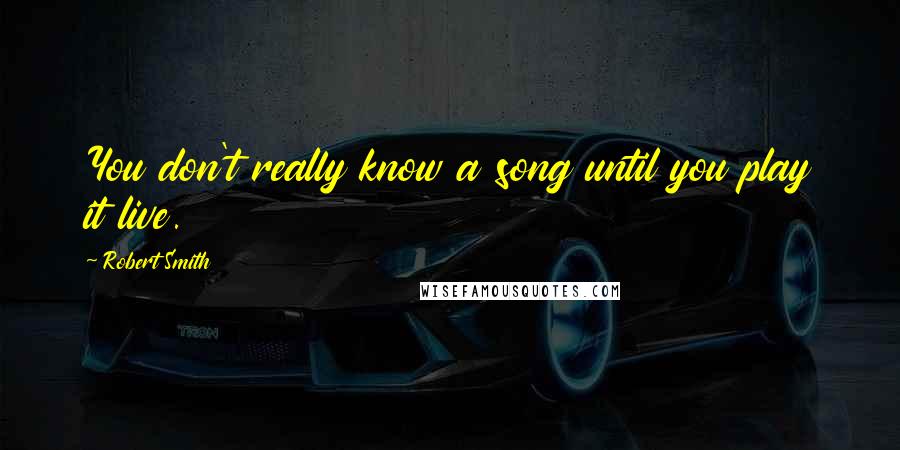 You don't really know a song until you play it live.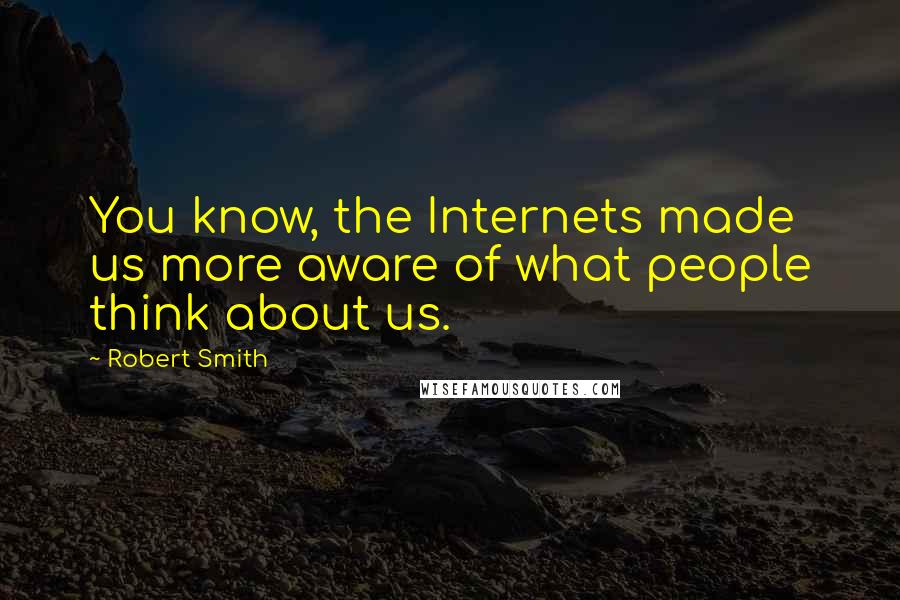 You know, the Internets made us more aware of what people think about us.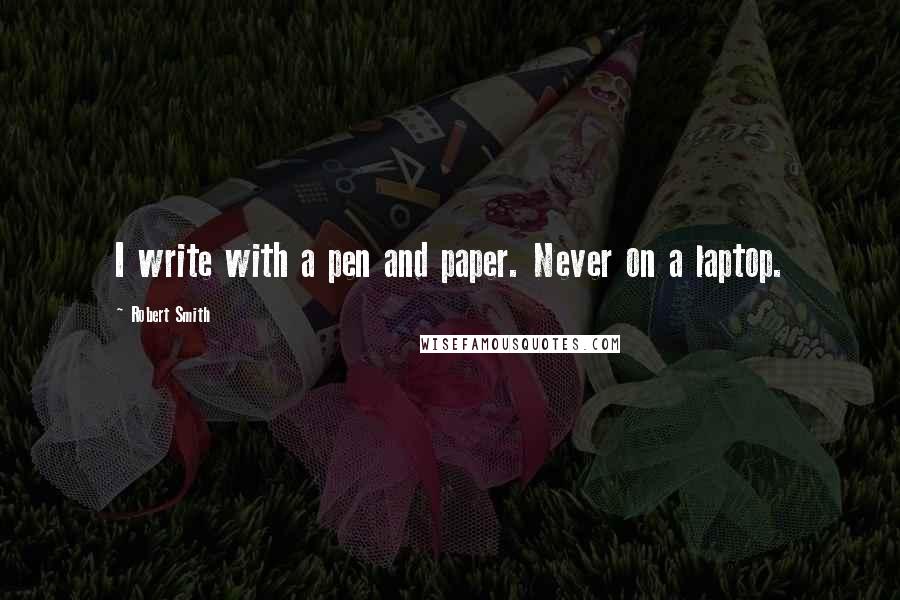 I write with a pen and paper. Never on a laptop.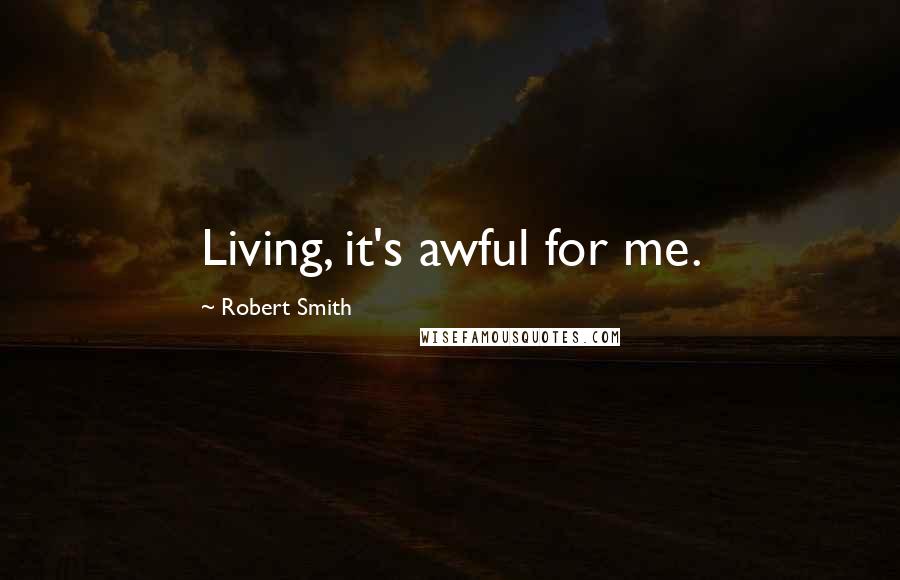 Living, it's awful for me.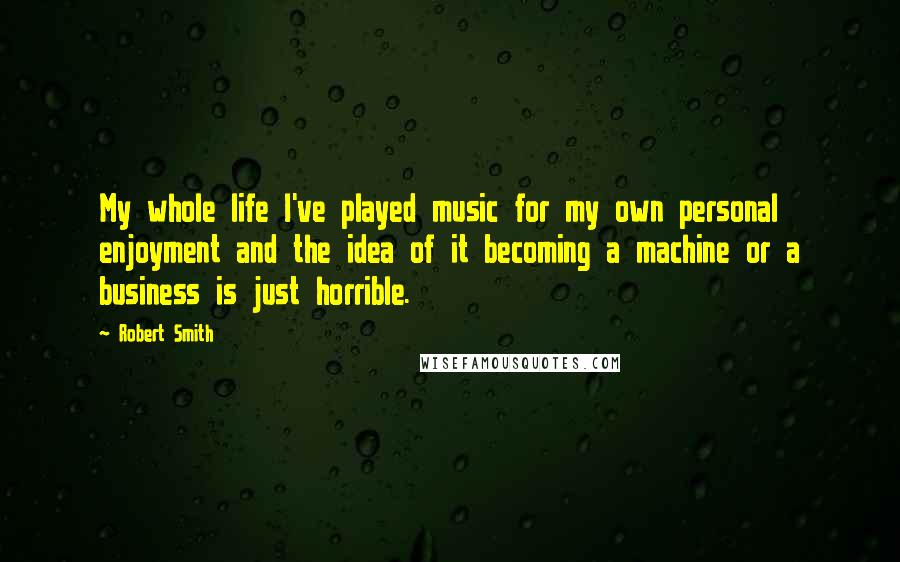 My whole life I've played music for my own personal enjoyment and the idea of it becoming a machine or a business is just horrible.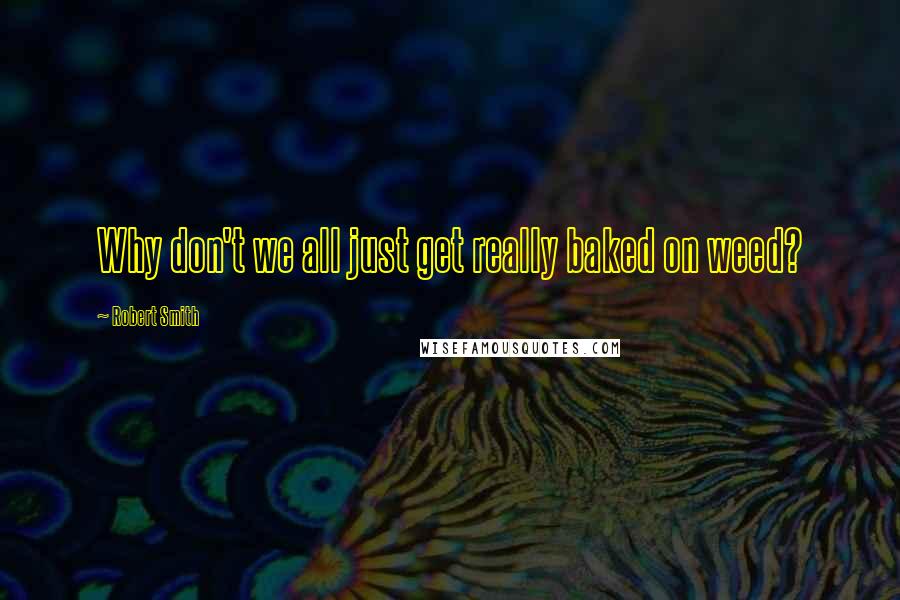 Why don't we all just get really baked on weed?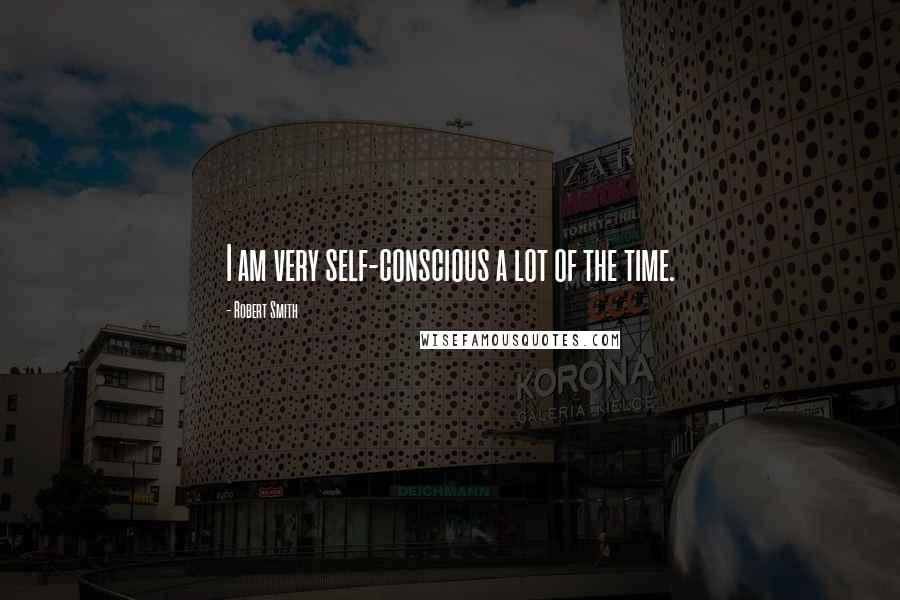 I am very self-conscious a lot of the time.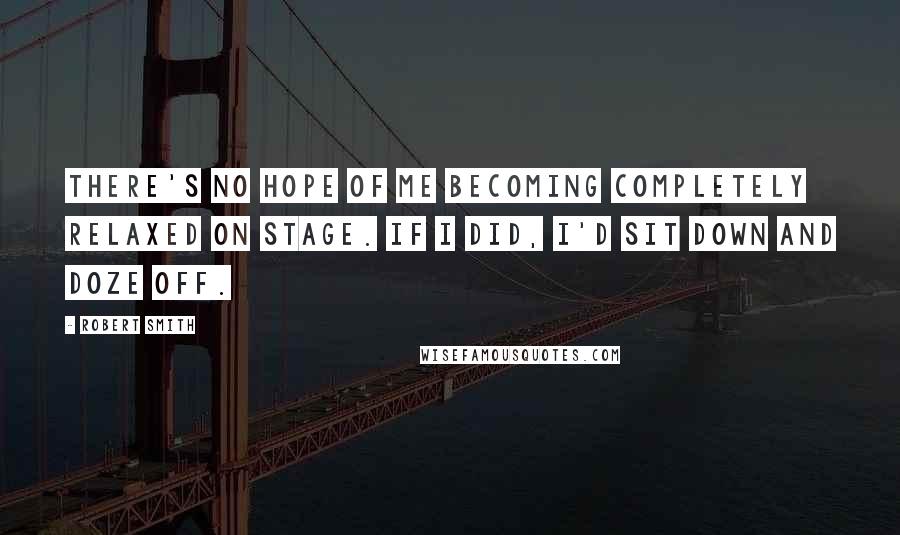 There's no hope of me becoming completely relaxed on stage. If I did, I'd sit down and doze off.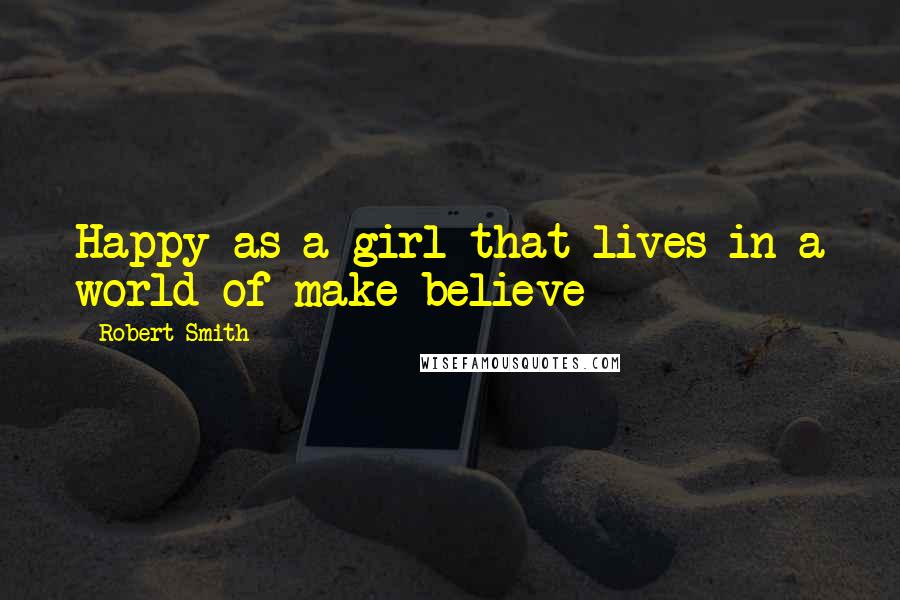 Happy as a girl that lives in a world of make-believe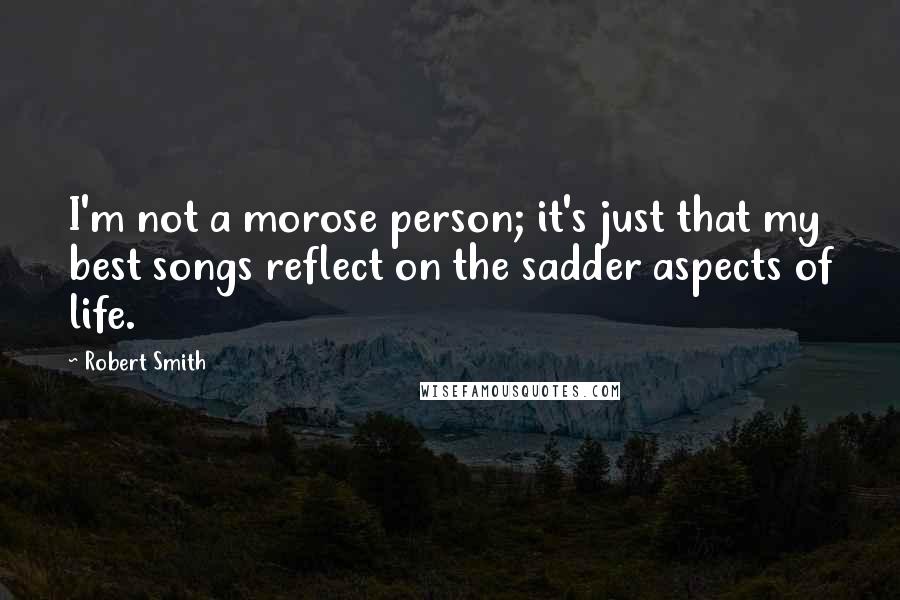 I'm not a morose person; it's just that my best songs reflect on the sadder aspects of life.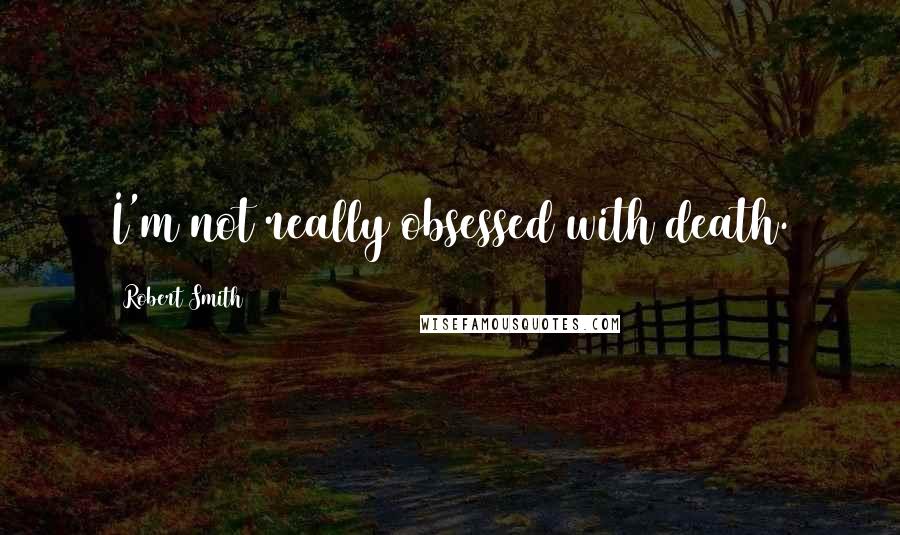 I'm not really obsessed with death.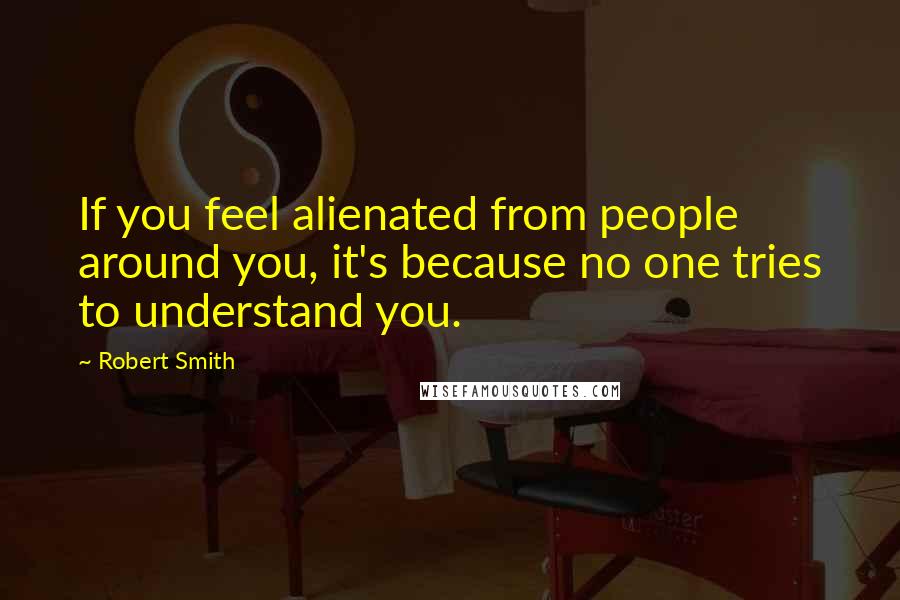 If you feel alienated from people around you, it's because no one tries to understand you.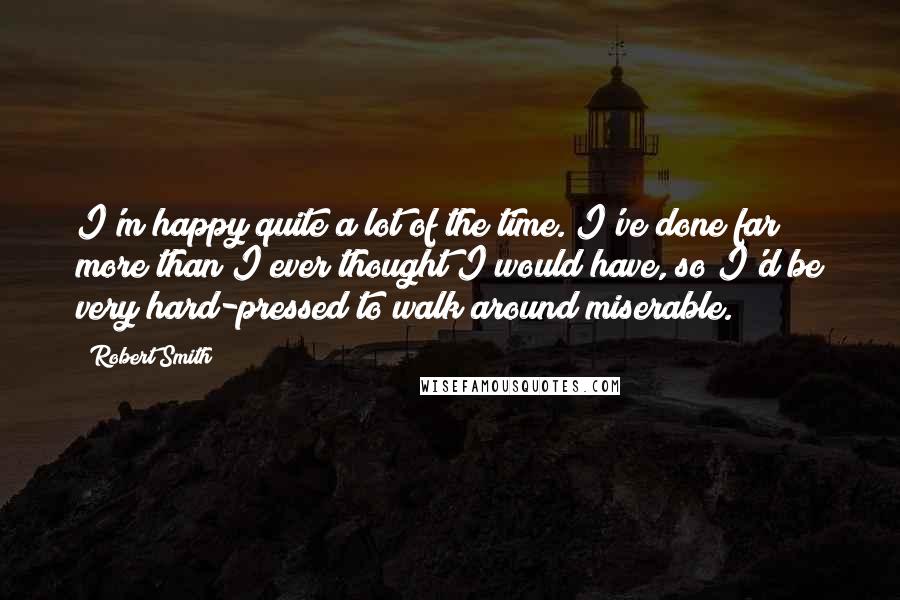 I'm happy quite a lot of the time. I've done far more than I ever thought I would have, so I'd be very hard-pressed to walk around miserable.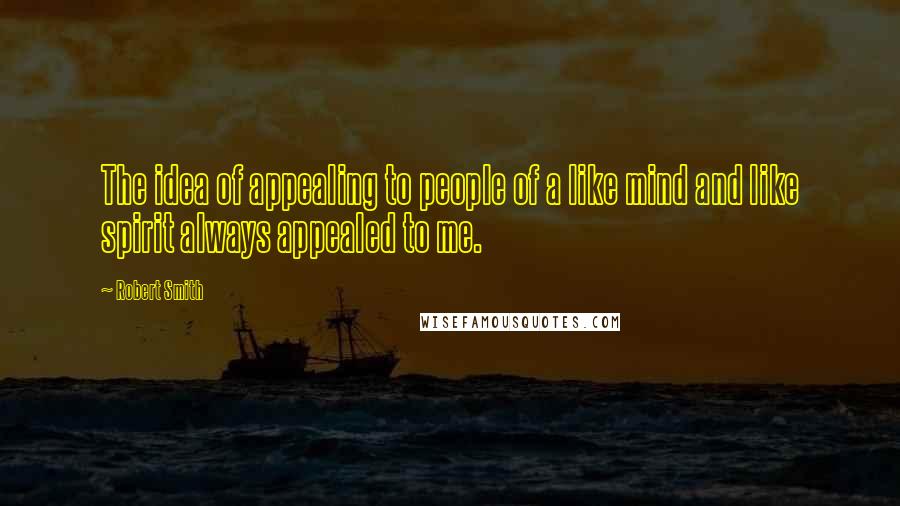 The idea of appealing to people of a like mind and like spirit always appealed to me.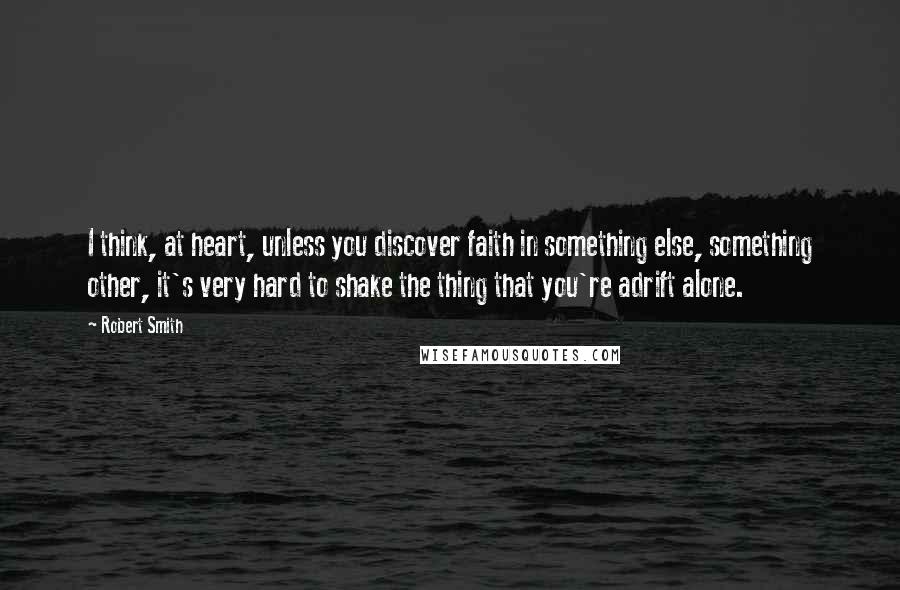 I think, at heart, unless you discover faith in something else, something other, it's very hard to shake the thing that you're adrift alone.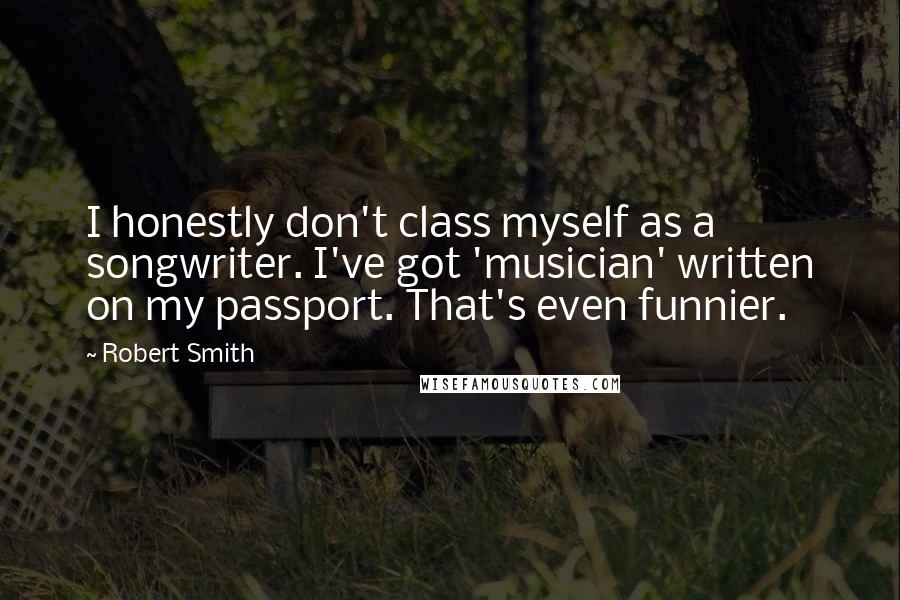 I honestly don't class myself as a songwriter. I've got 'musician' written on my passport. That's even funnier.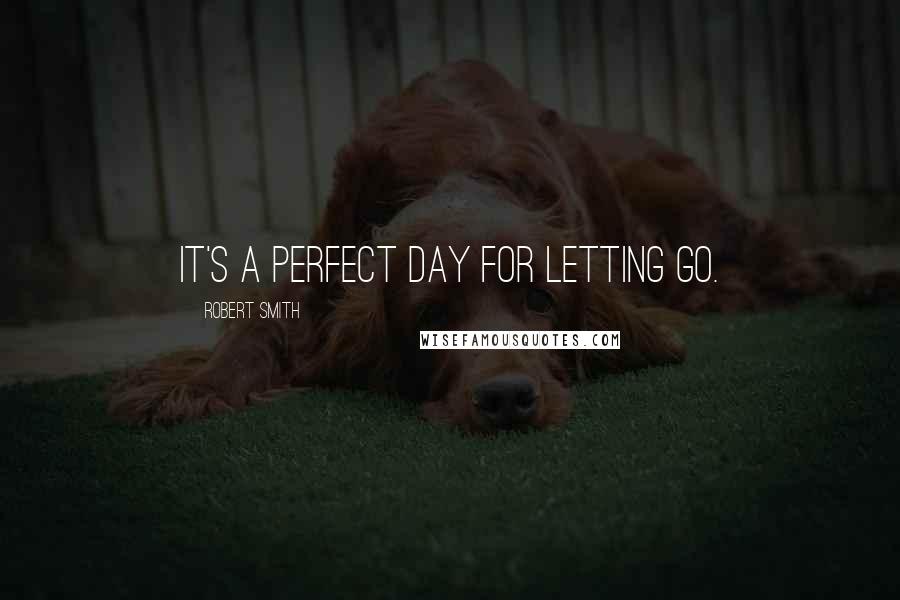 It's a perfect day for letting go.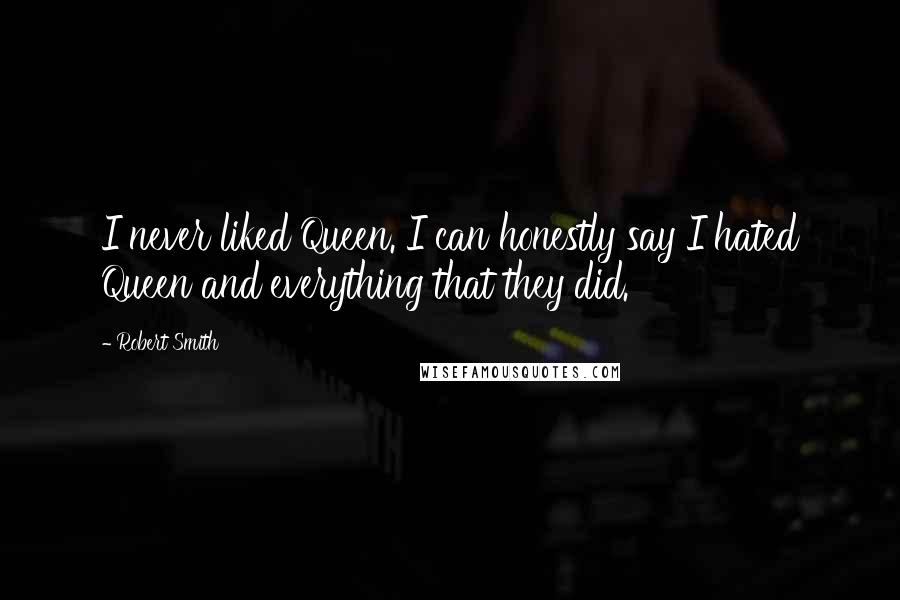 I never liked Queen. I can honestly say I hated Queen and everything that they did.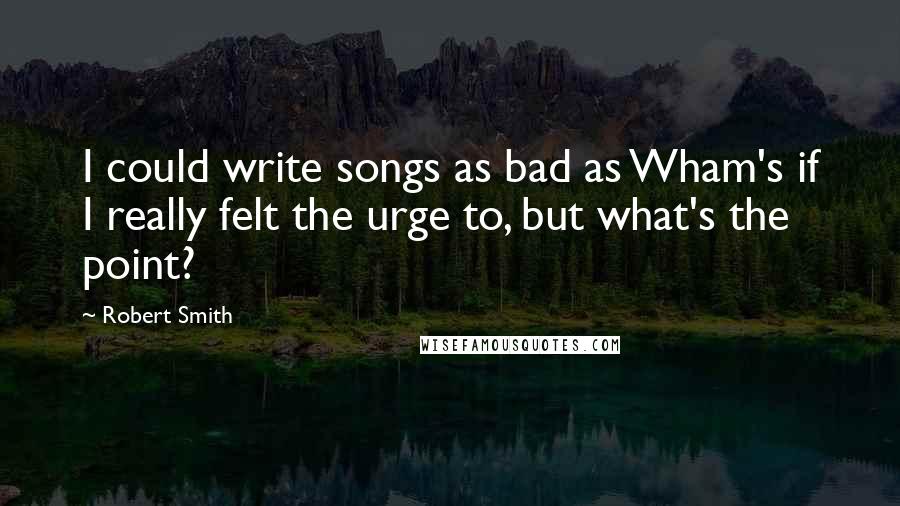 I could write songs as bad as Wham's if I really felt the urge to, but what's the point?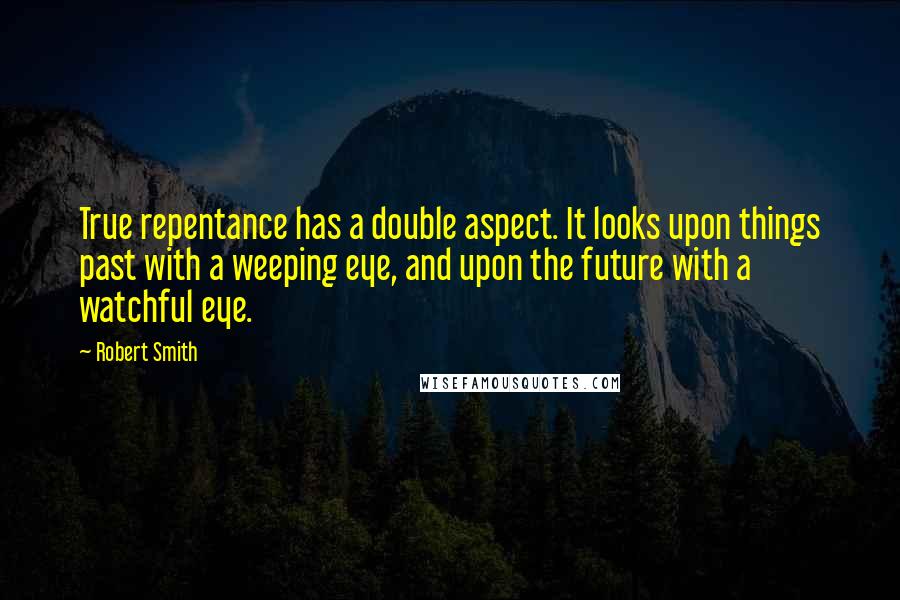 True repentance has a double aspect. It looks upon things past with a weeping eye, and upon the future with a watchful eye.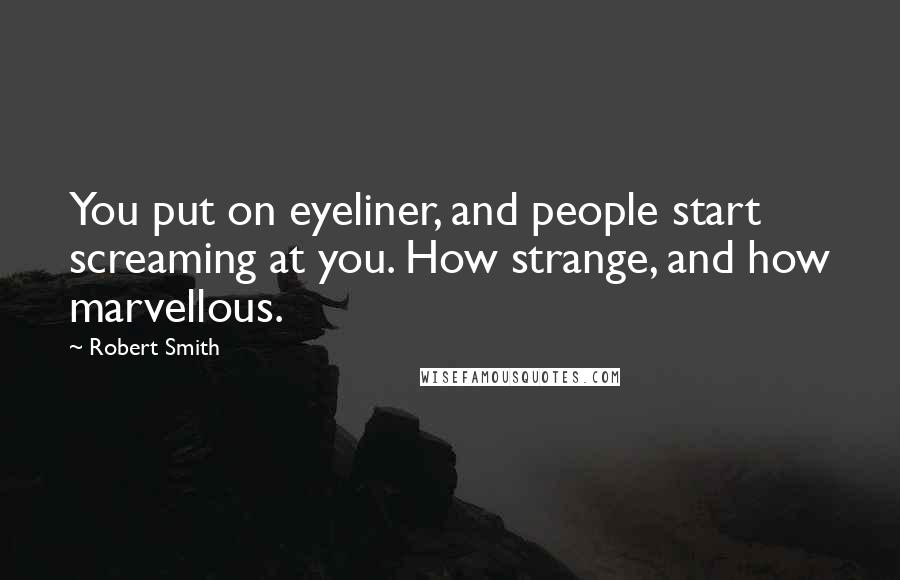 You put on eyeliner, and people start screaming at you. How strange, and how marvellous.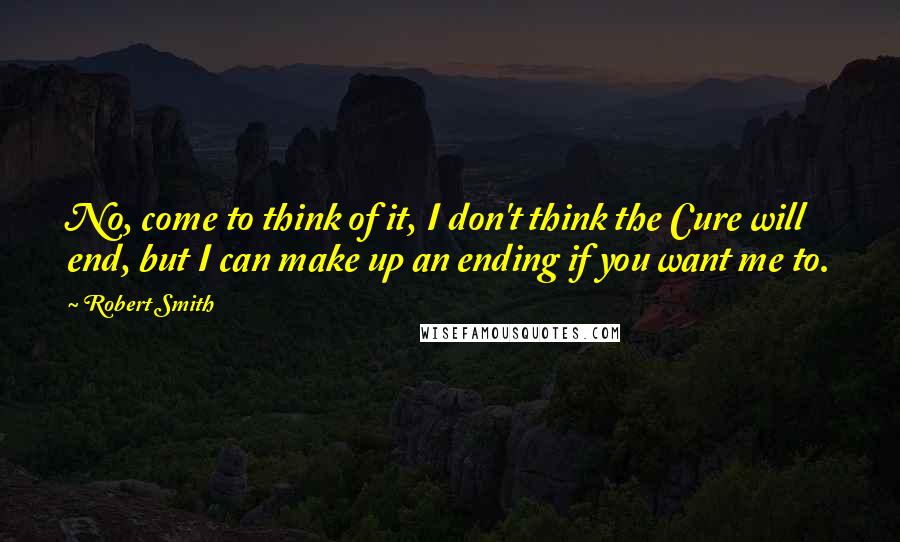 No, come to think of it, I don't think the Cure will end, but I can make up an ending if you want me to.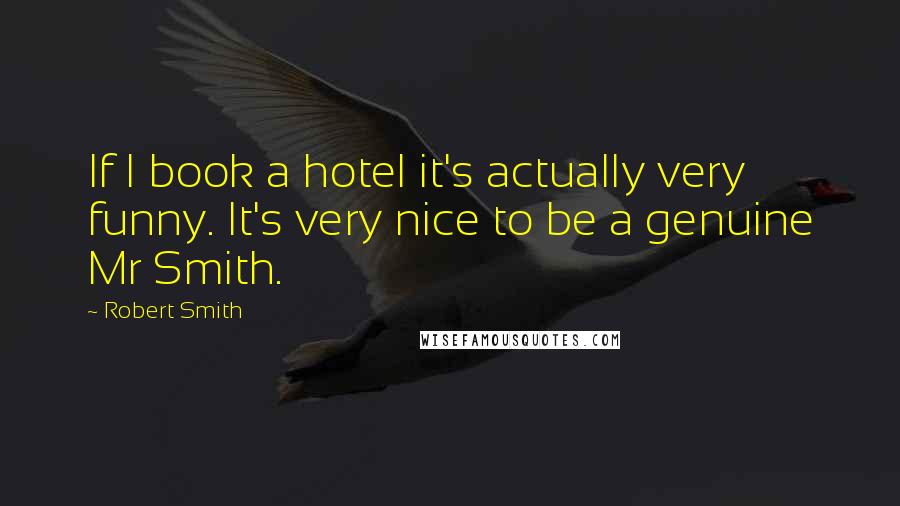 If I book a hotel it's actually very funny. It's very nice to be a genuine Mr Smith.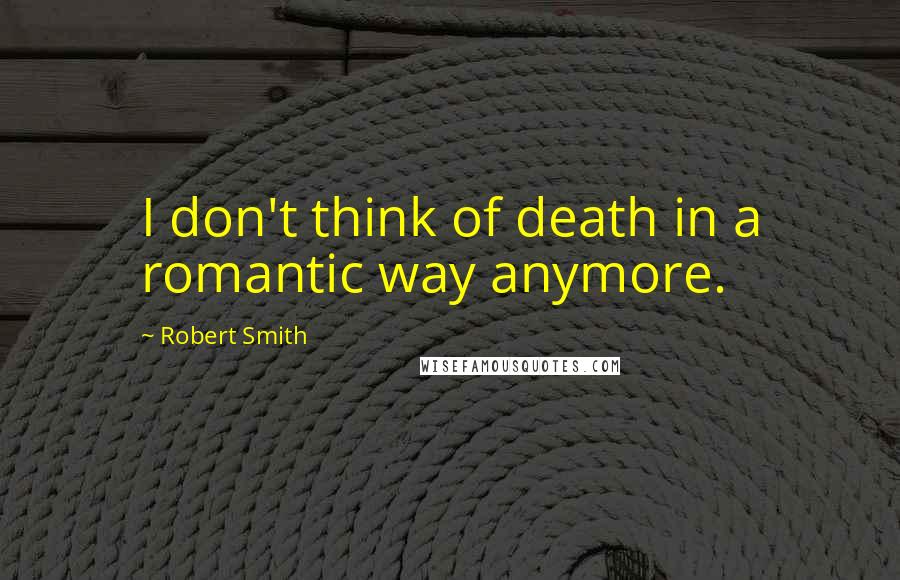 I don't think of death in a romantic way anymore.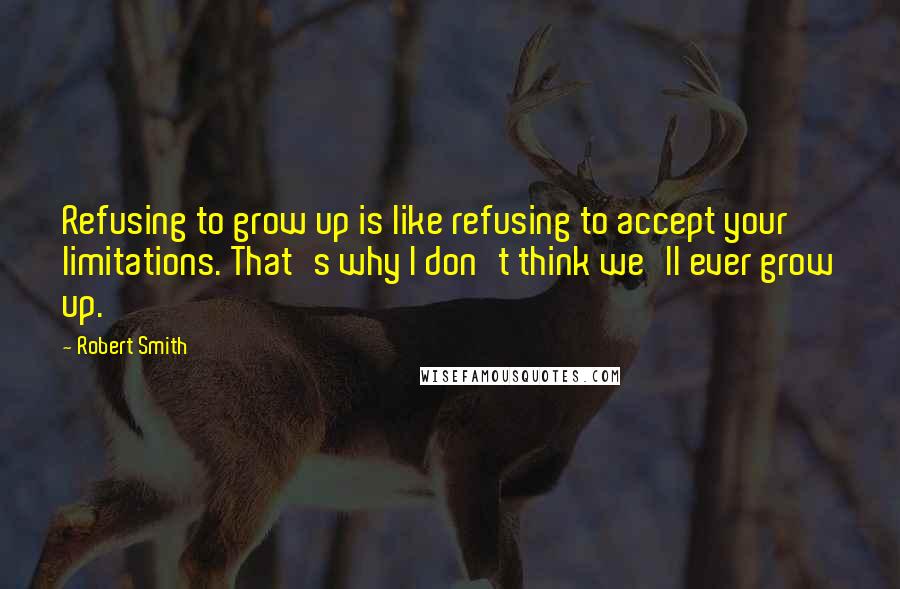 Refusing to grow up is like refusing to accept your limitations. That's why I don't think we'll ever grow up.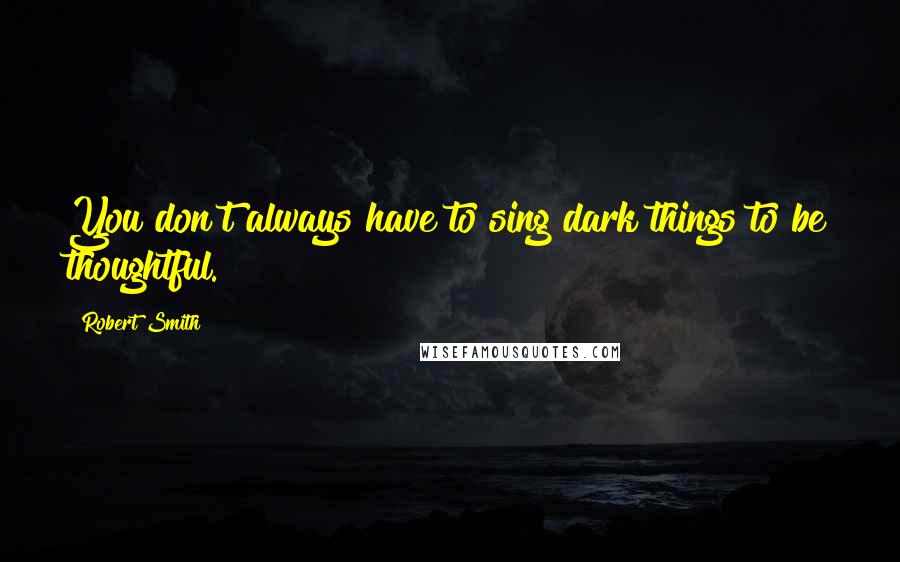 You don't always have to sing dark things to be thoughtful.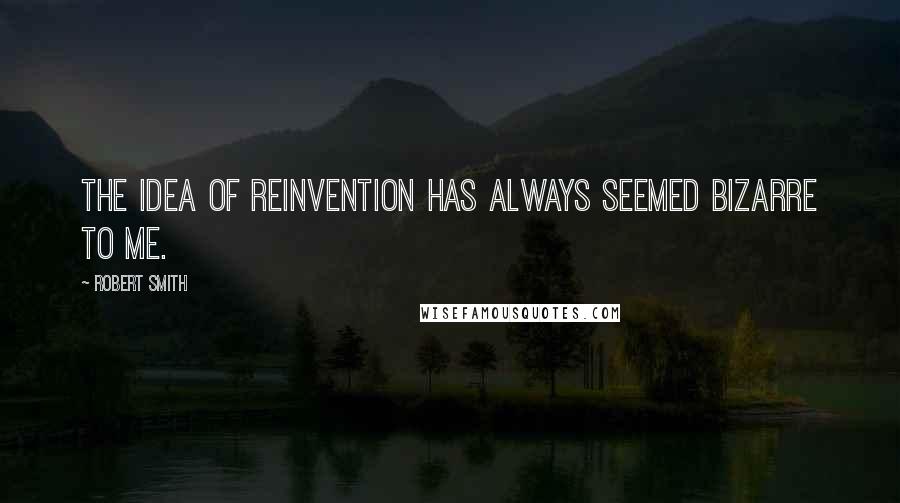 The idea of reinvention has always seemed bizarre to me.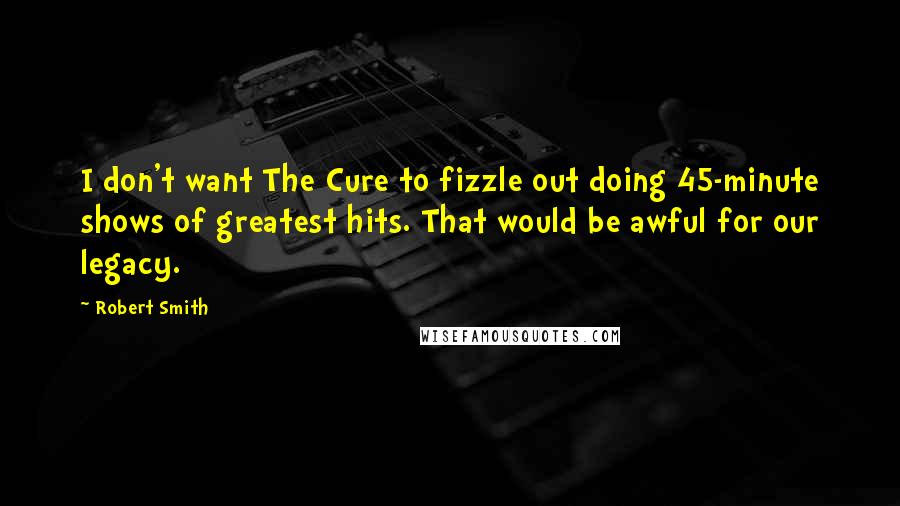 I don't want The Cure to fizzle out doing 45-minute shows of greatest hits. That would be awful for our legacy.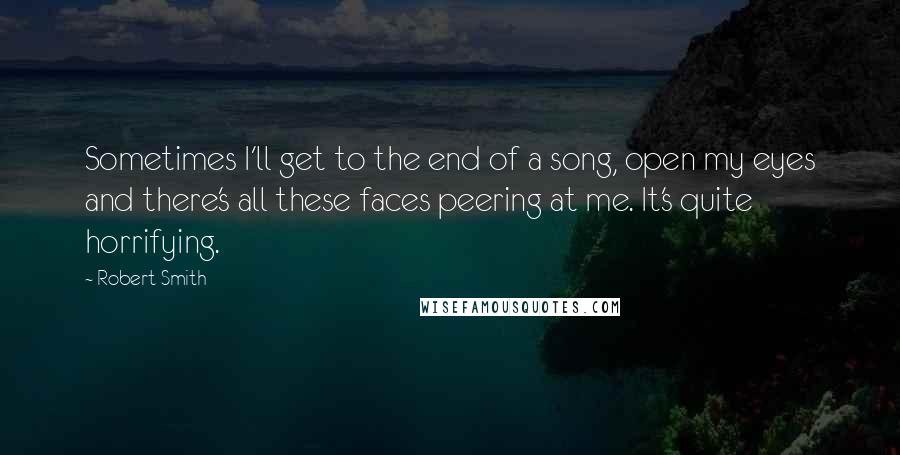 Sometimes I'll get to the end of a song, open my eyes and there's all these faces peering at me. It's quite horrifying.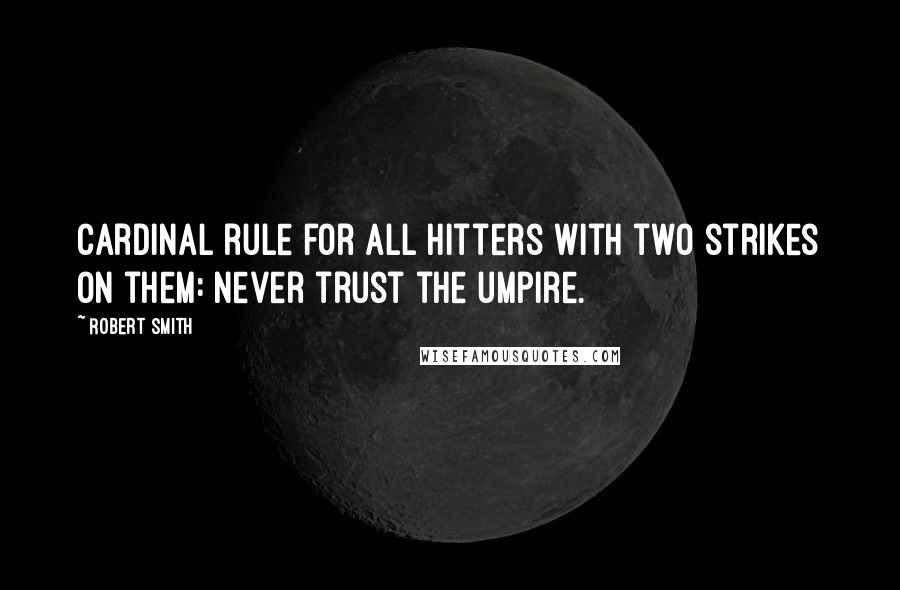 Cardinal rule for all hitters with two strikes on them: Never trust the umpire.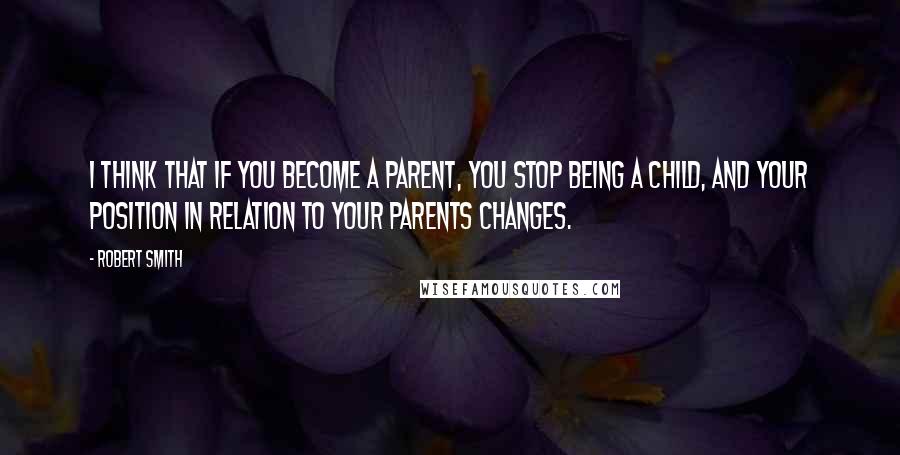 I think that if you become a parent, you stop being a child, and your position in relation to your parents changes.
Reading is something I've really missed, not being able to enter people's worlds.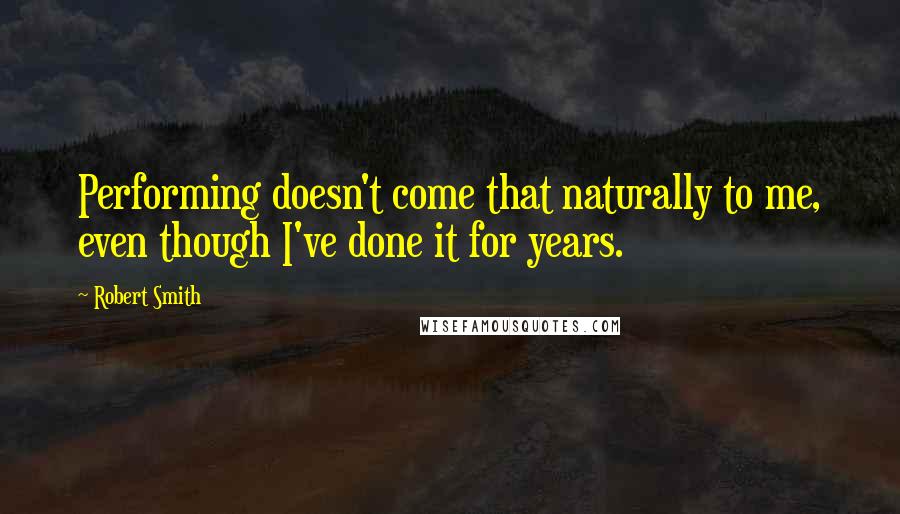 Performing doesn't come that naturally to me, even though I've done it for years.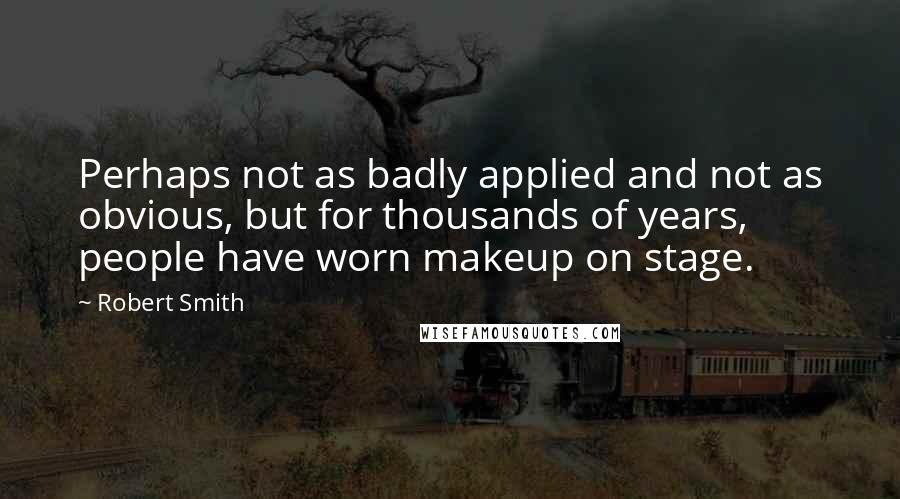 Perhaps not as badly applied and not as obvious, but for thousands of years, people have worn makeup on stage.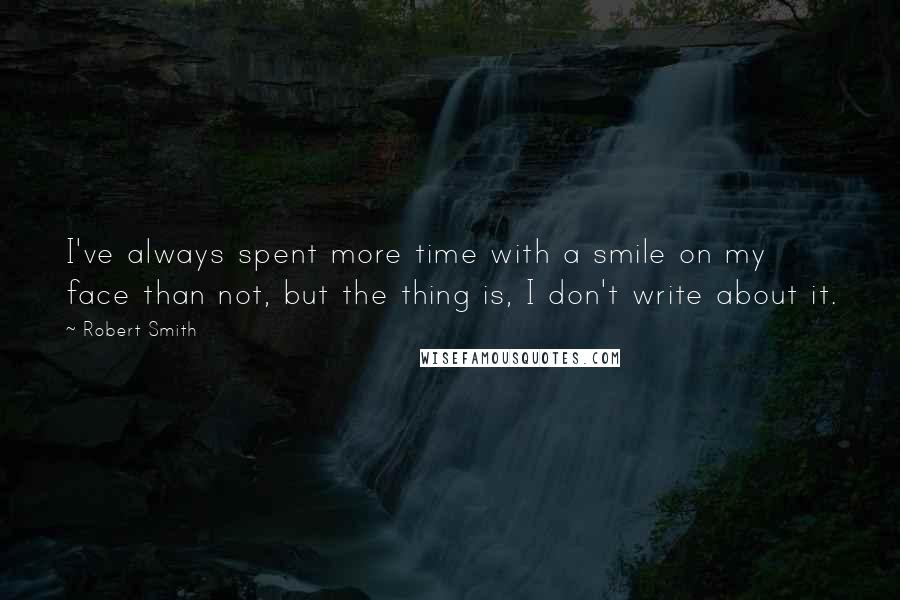 I've always spent more time with a smile on my face than not, but the thing is, I don't write about it.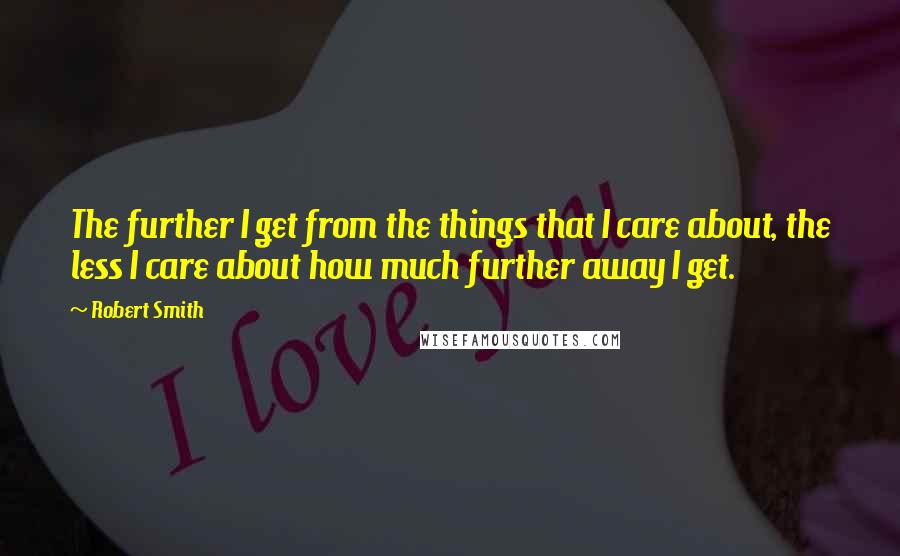 The further I get from the things that I care about, the less I care about how much further away I get.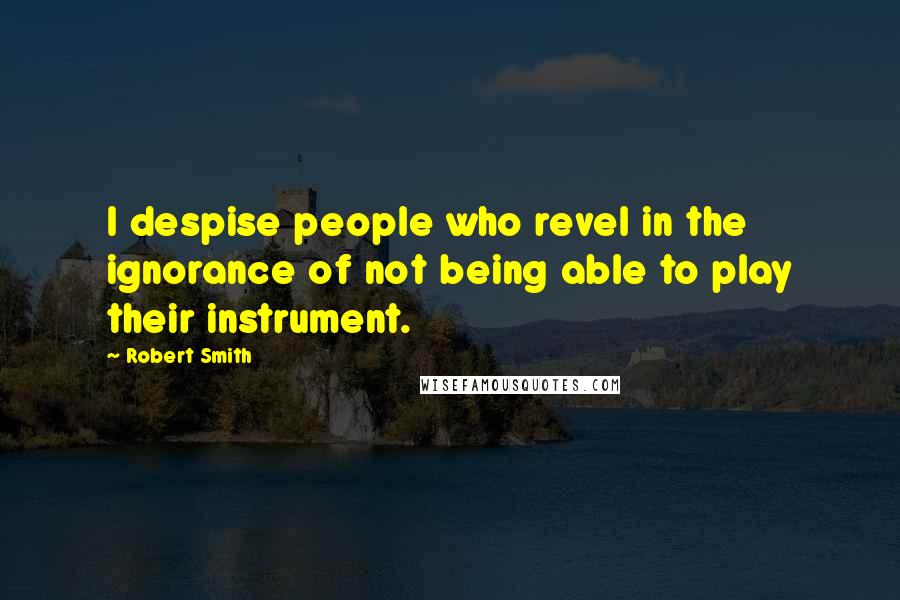 I despise people who revel in the ignorance of not being able to play their instrument.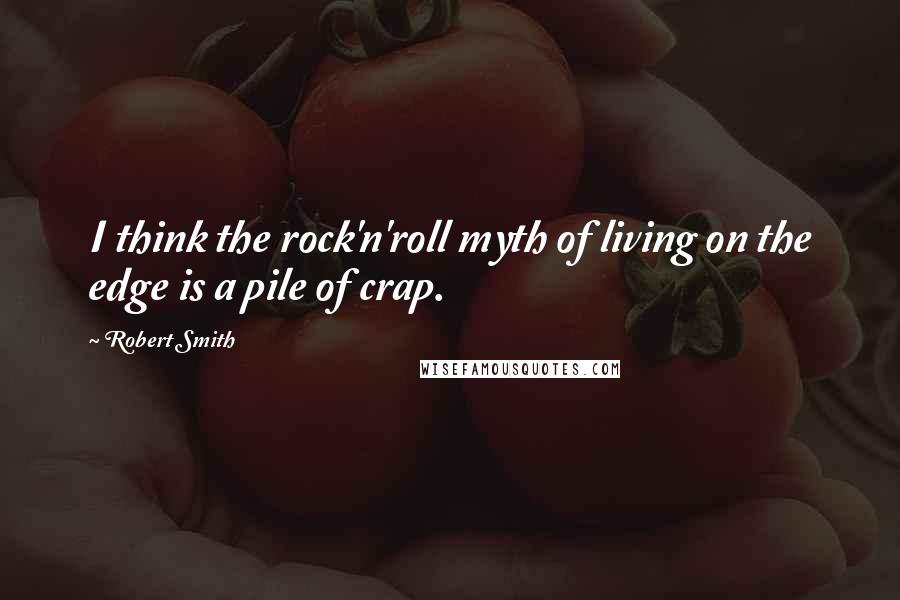 I think the rock'n'roll myth of living on the edge is a pile of crap.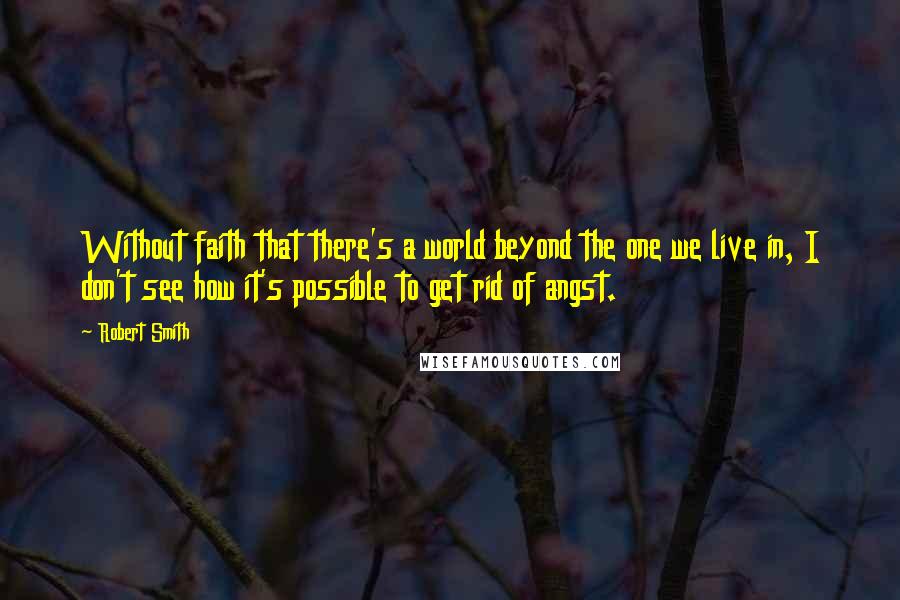 Without faith that there's a world beyond the one we live in, I don't see how it's possible to get rid of angst.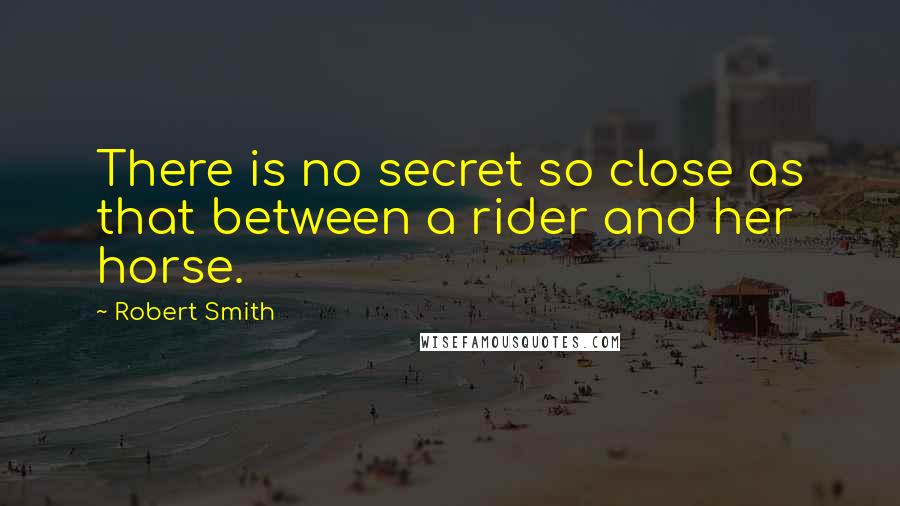 There is no secret so close as that between a rider and her horse.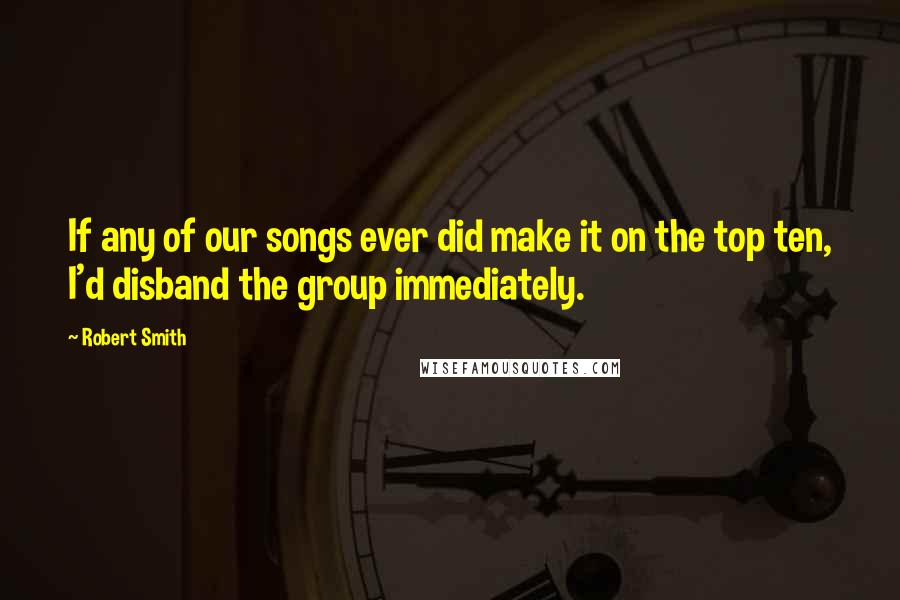 If any of our songs ever did make it on the top ten, I'd disband the group immediately.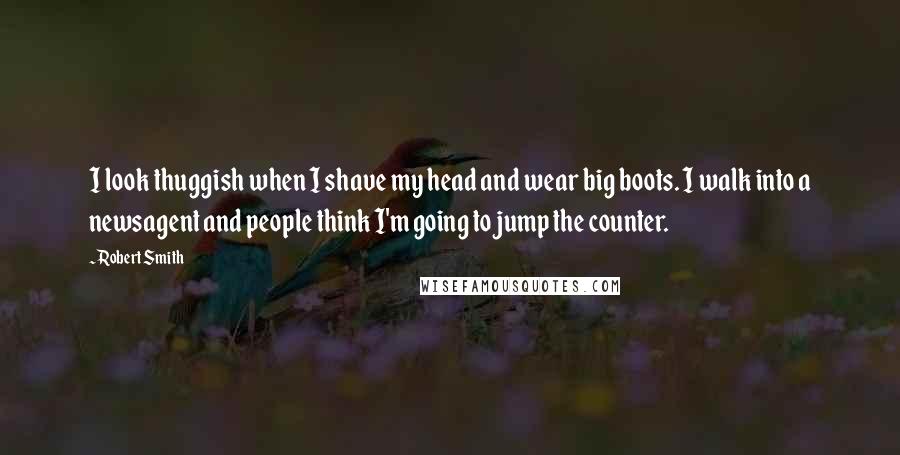 I look thuggish when I shave my head and wear big boots. I walk into a newsagent and people think I'm going to jump the counter.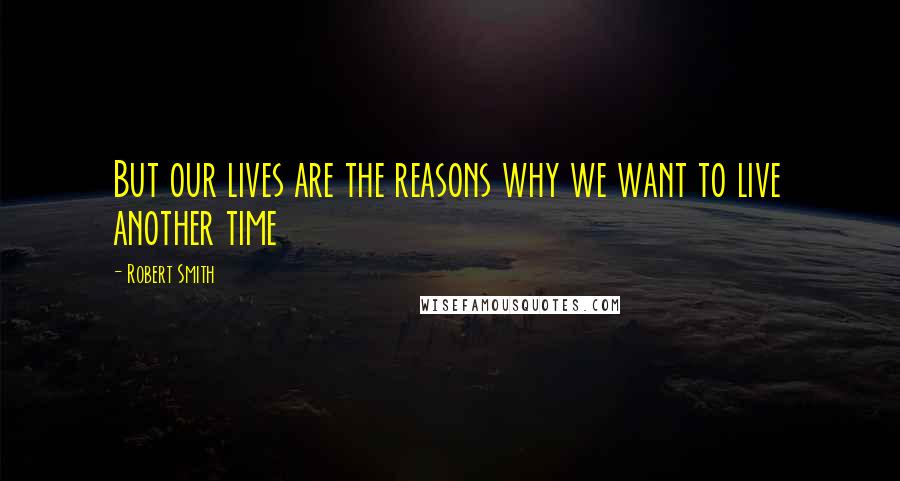 But our lives are the reasons why we want to live another time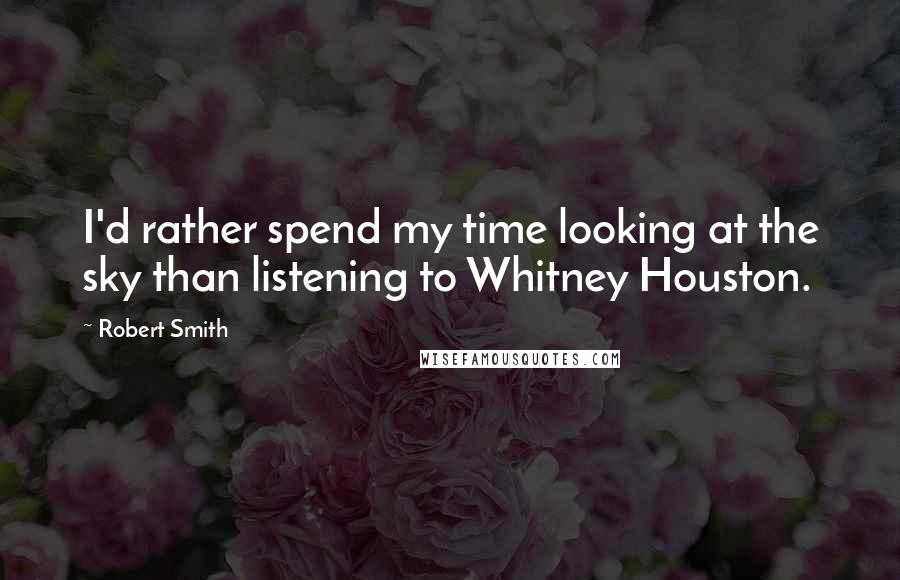 I'd rather spend my time looking at the sky than listening to Whitney Houston.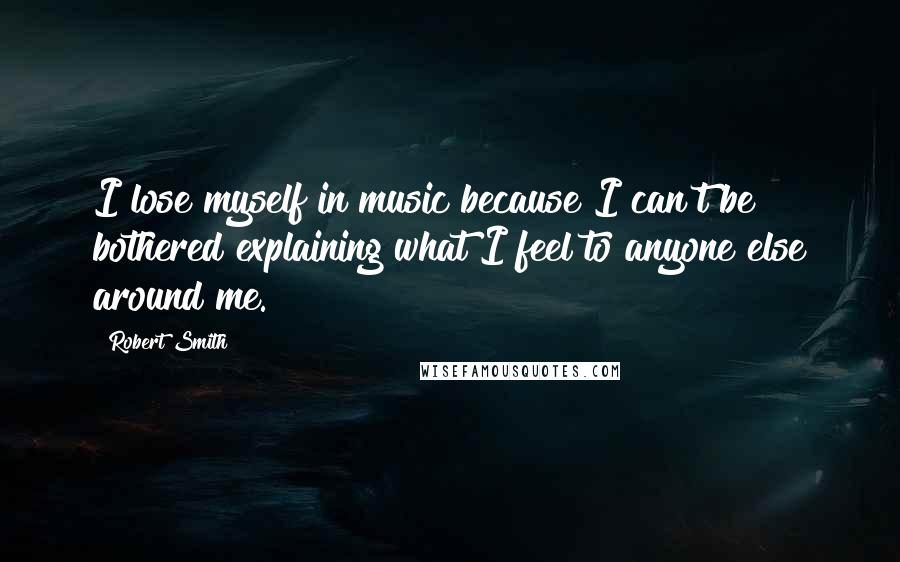 I lose myself in music because I can't be bothered explaining what I feel to anyone else around me.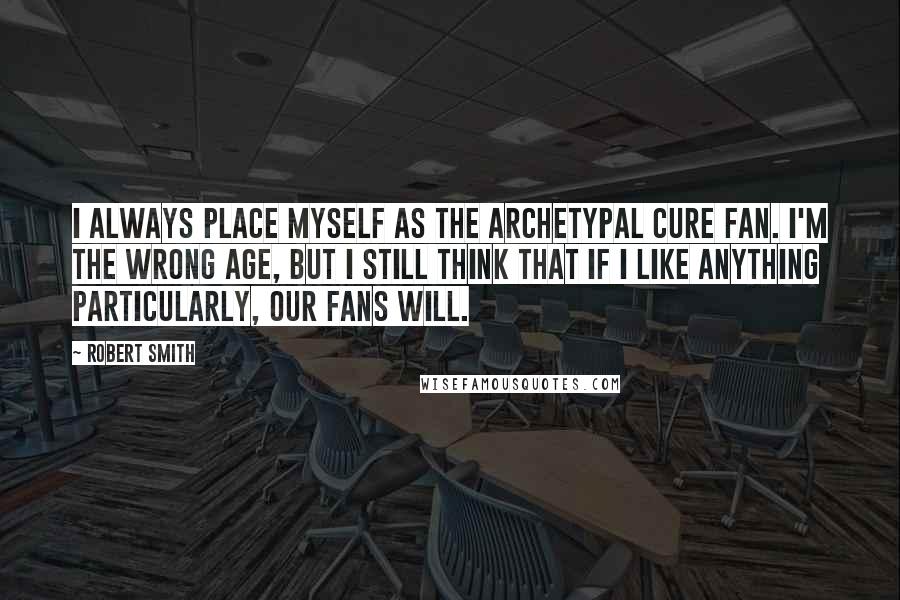 I always place myself as the archetypal Cure fan. I'm the wrong age, but I still think that if I like anything particularly, our fans will.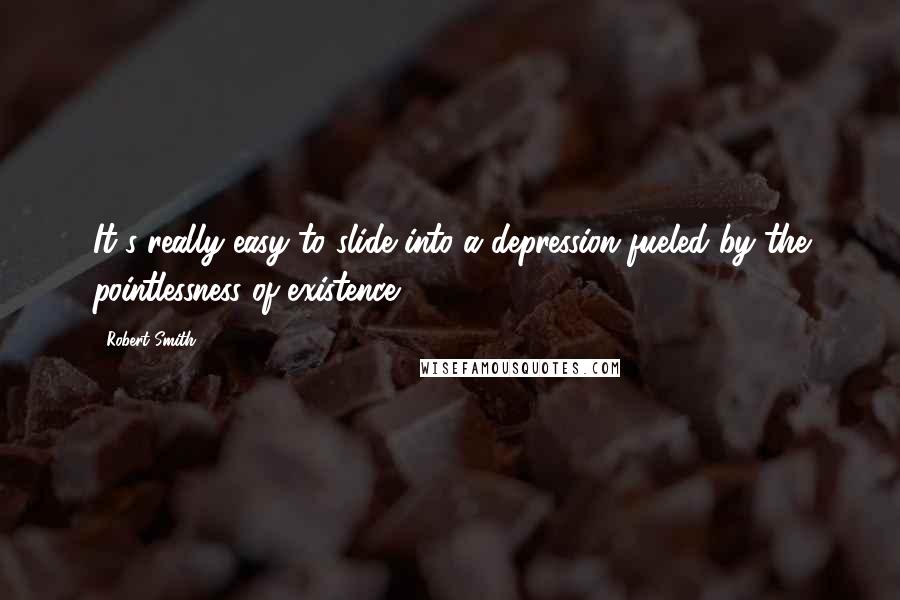 It's really easy to slide into a depression fueled by the pointlessness of existence.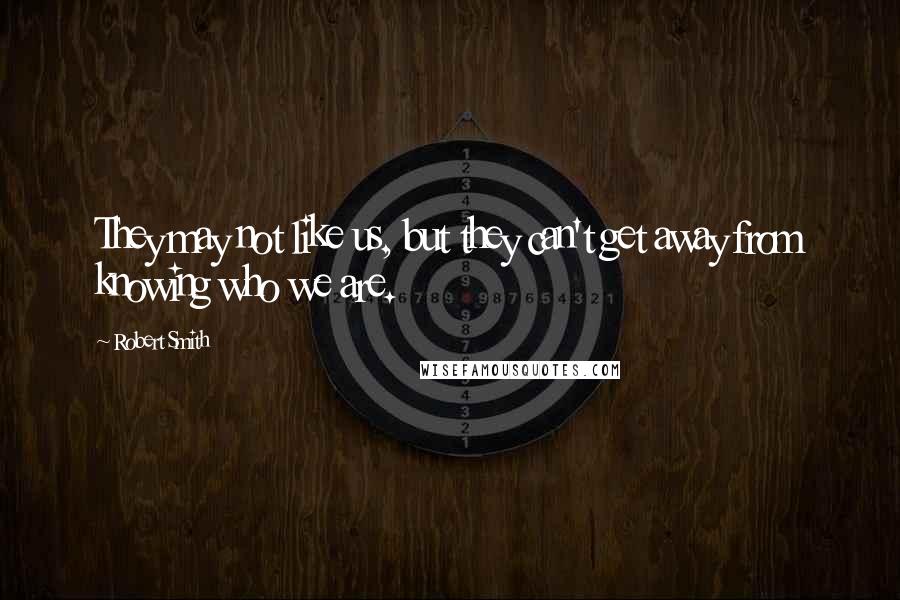 They may not like us, but they can't get away from knowing who we are.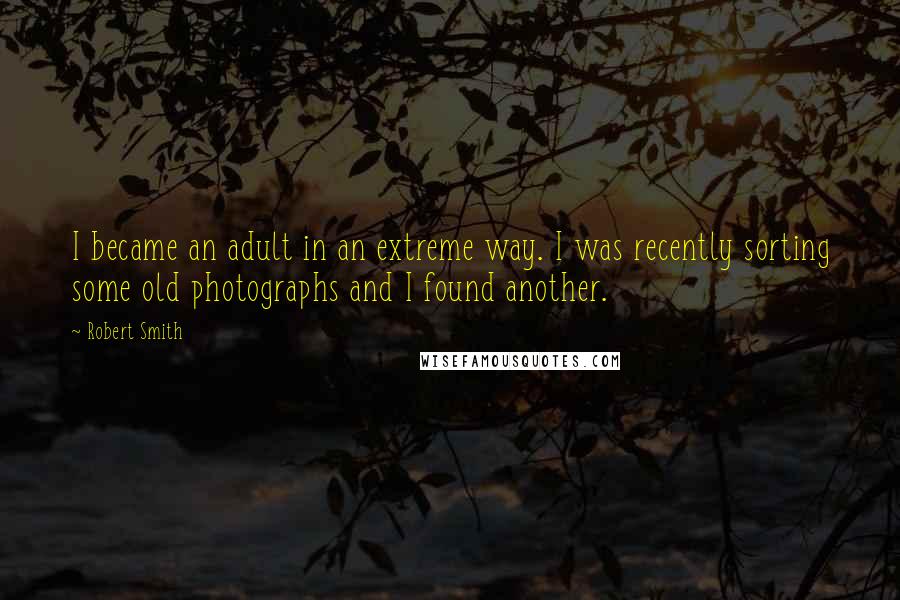 I became an adult in an extreme way. I was recently sorting some old photographs and I found another.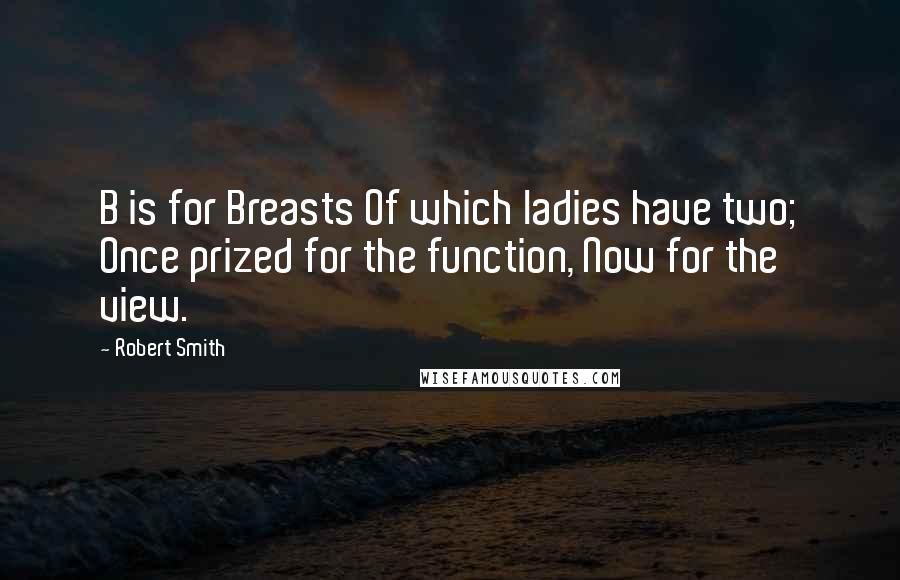 B is for Breasts Of which ladies have two; Once prized for the function, Now for the view.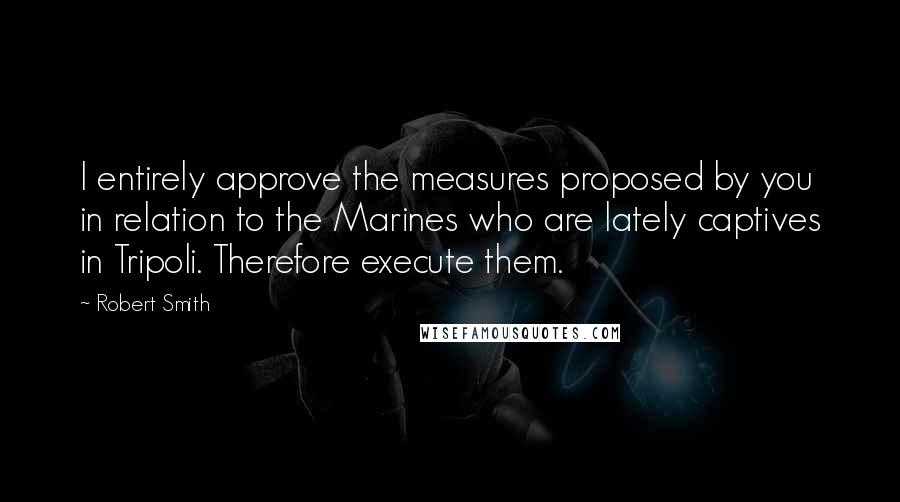 I entirely approve the measures proposed by you in relation to the Marines who are lately captives in Tripoli. Therefore execute them.