Robert Musil Quotes
Top 37 wise famous quotes and sayings by Robert Musil
Robert Musil Famous Quotes & Sayings
Discover top inspirational quotes from Robert Musil on Wise Famous Quotes.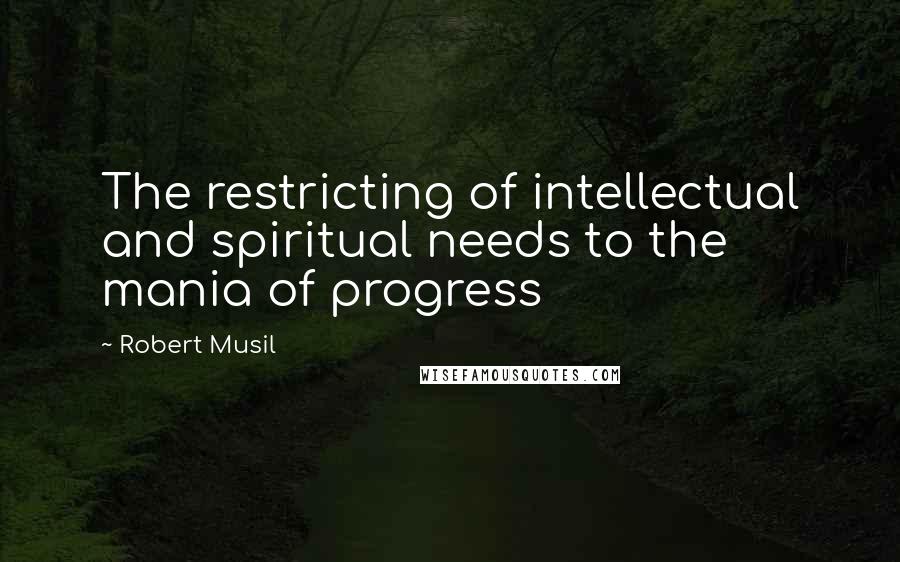 The restricting of intellectual and spiritual needs to the mania of progress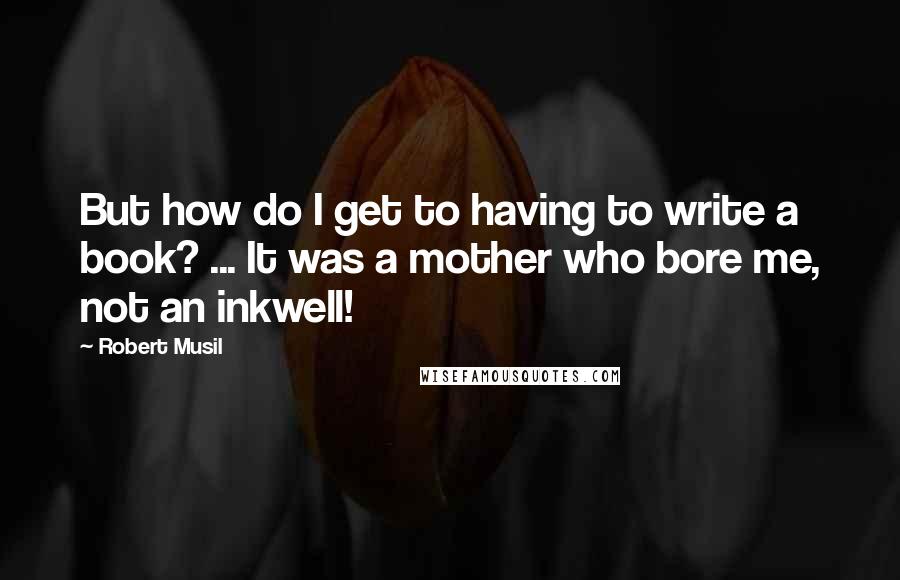 But how do I get to having to write a book? ... It was a mother who bore me, not an inkwell!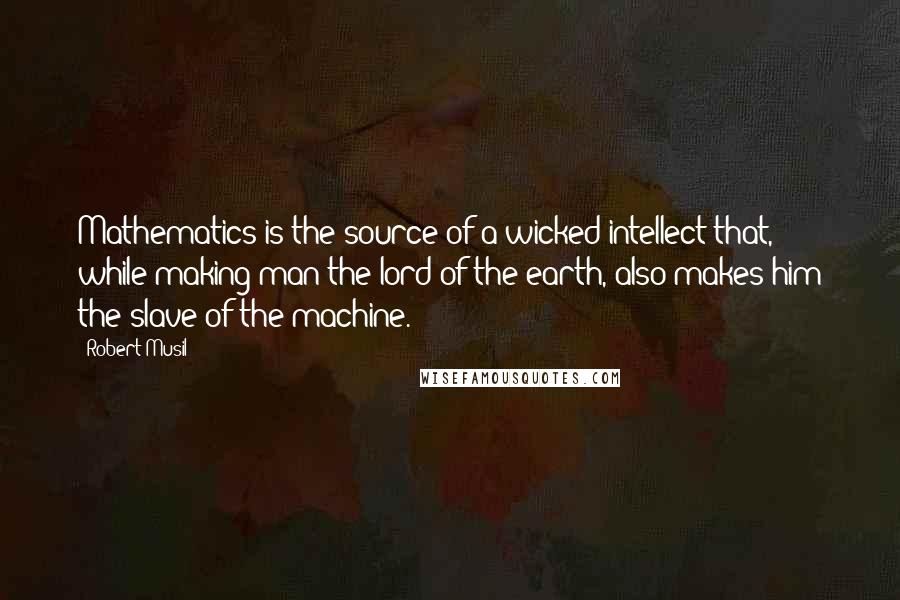 Mathematics is the source of a wicked intellect that, while making man the lord of the earth, also makes him the slave of the machine.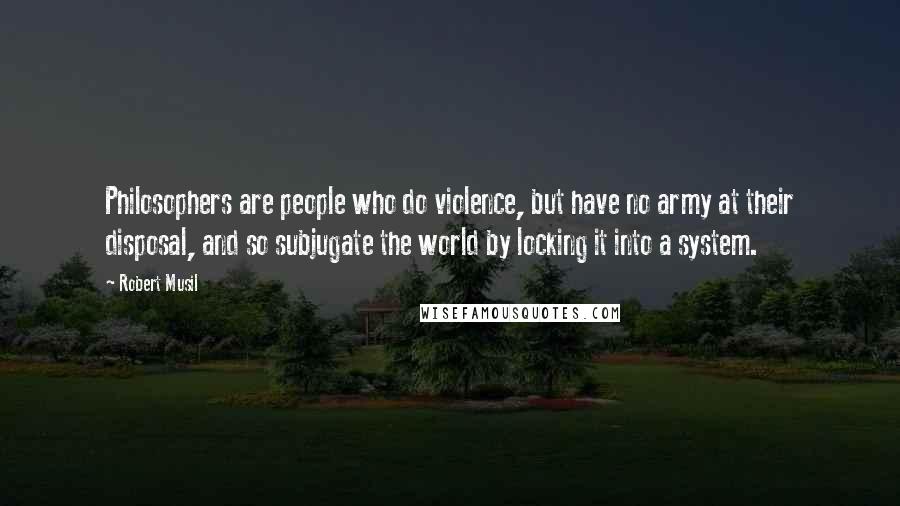 Philosophers are people who do violence, but have no army at their disposal, and so subjugate the world by locking it into a system.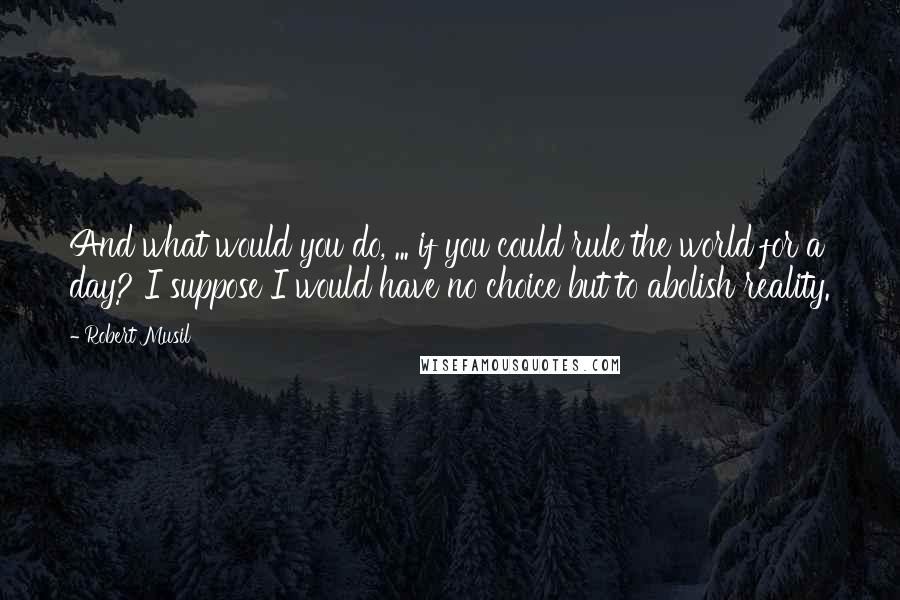 And what would you do, ... if you could rule the world for a day? I suppose I would have no choice but to abolish reality.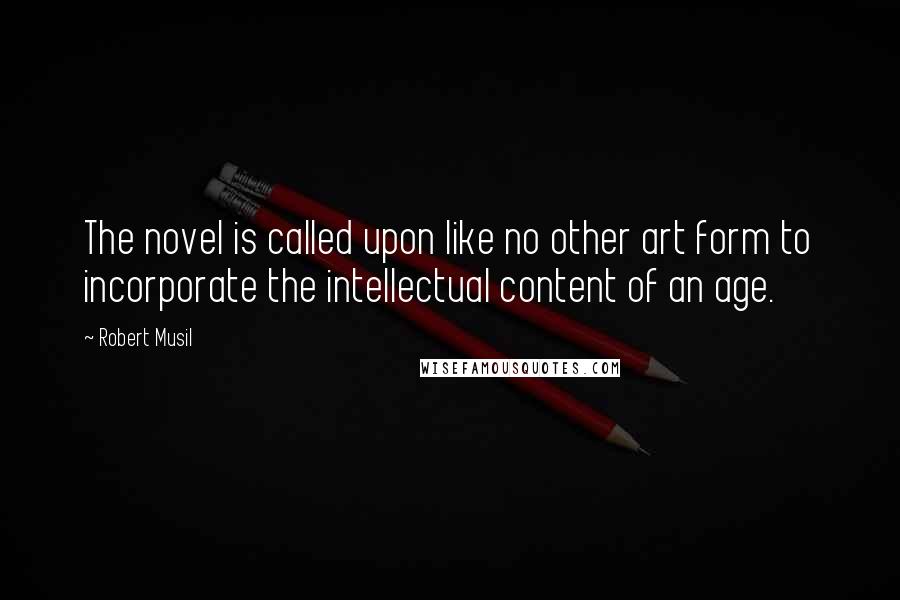 The novel is called upon like no other art form to incorporate the intellectual content of an age.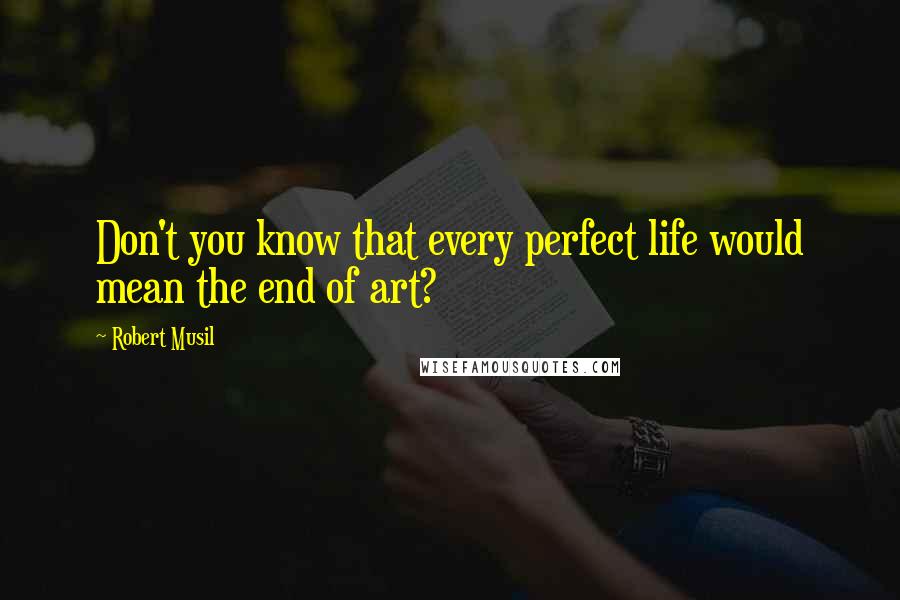 Don't you know that every perfect life would mean the end of art?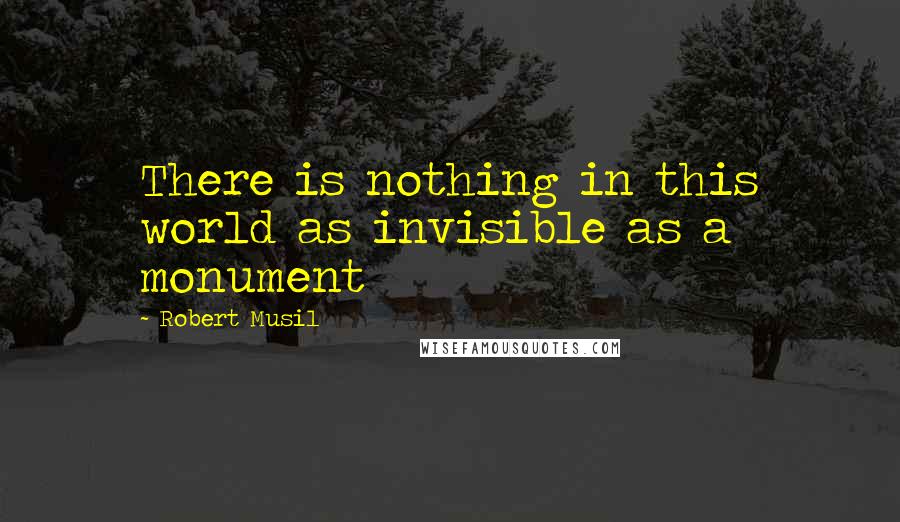 There is nothing in this world as invisible as a monument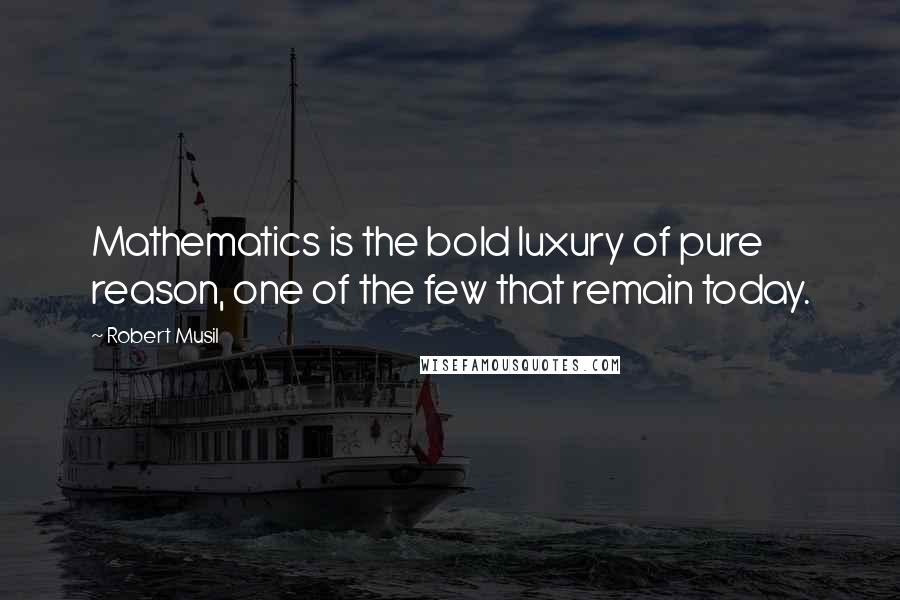 Mathematics is the bold luxury of pure reason, one of the few that remain today.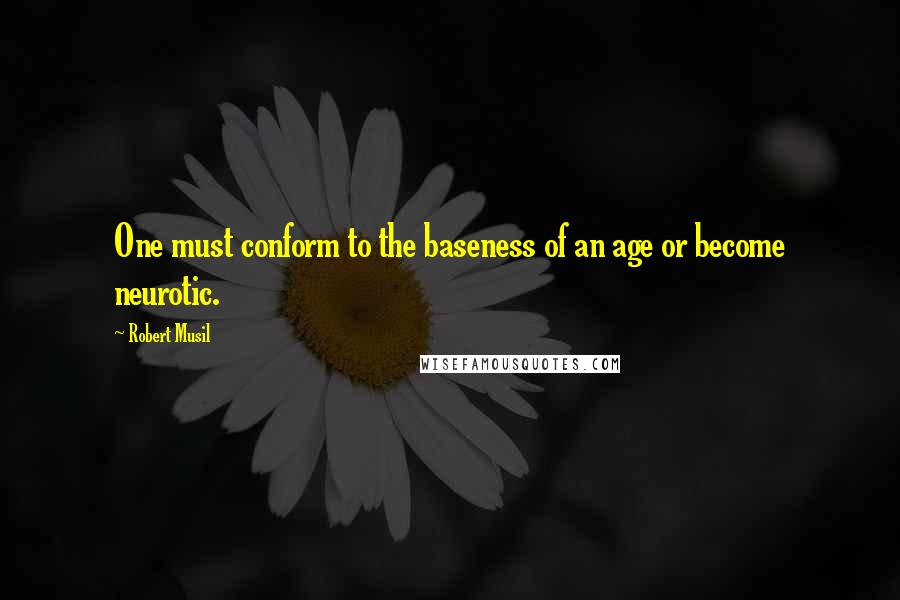 One must conform to the baseness of an age or become neurotic.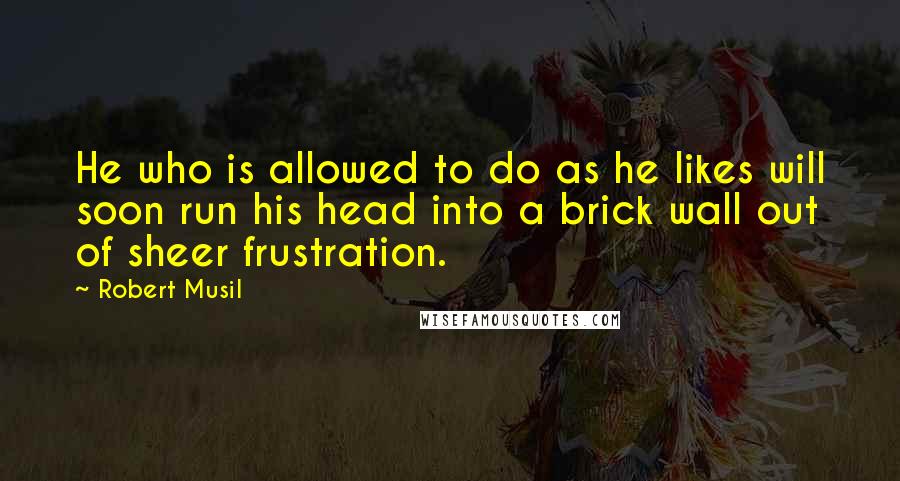 He who is allowed to do as he likes will soon run his head into a brick wall out of sheer frustration.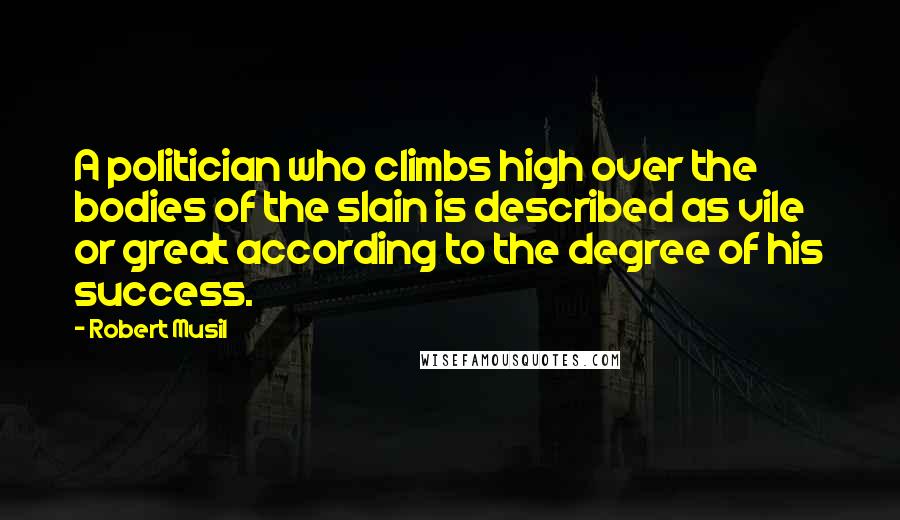 A politician who climbs high over the bodies of the slain is described as vile or great according to the degree of his success.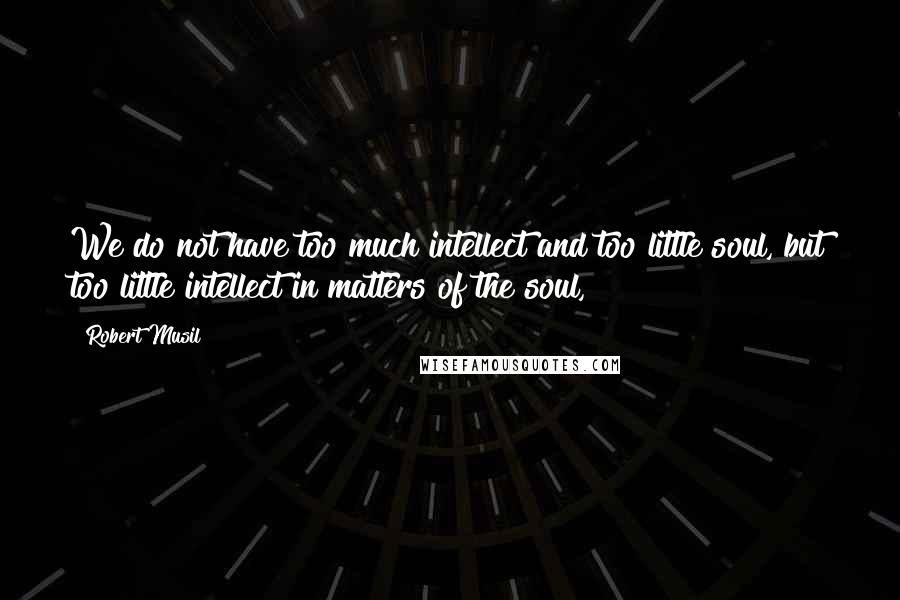 We do not have too much intellect and too little soul, but too little intellect in matters of the soul,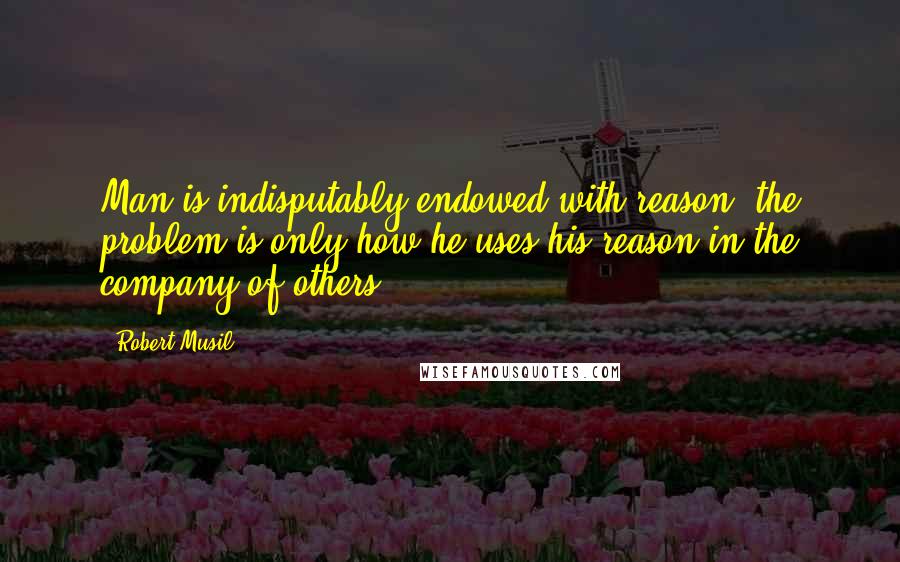 Man is indisputably endowed with reason; the problem is only how he uses his reason in the company of others.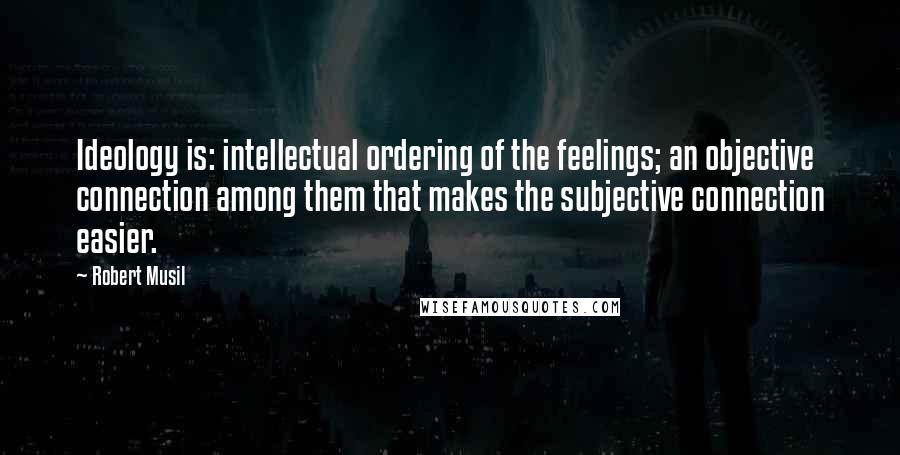 Ideology is: intellectual ordering of the feelings; an objective connection among them that makes the subjective connection easier.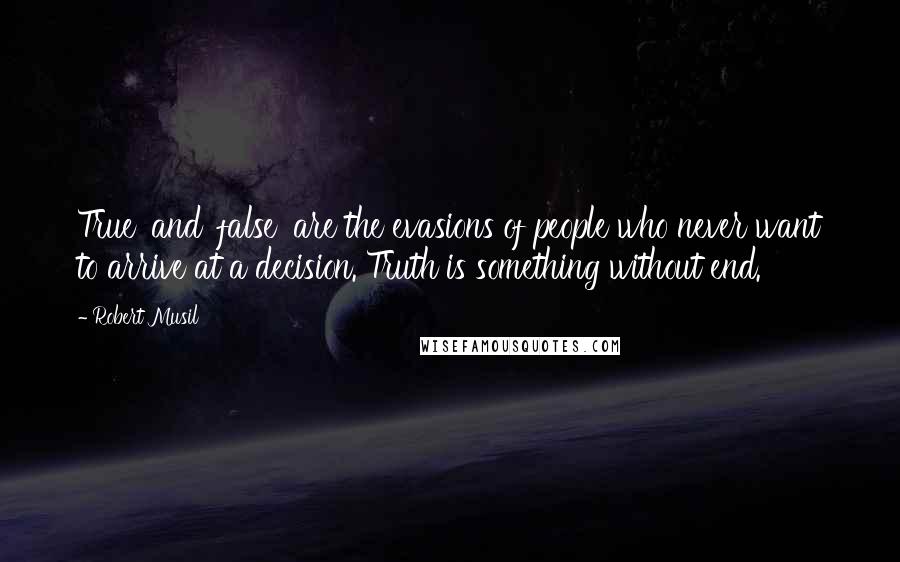 True' and 'false' are the evasions of people who never want to arrive at a decision. Truth is something without end.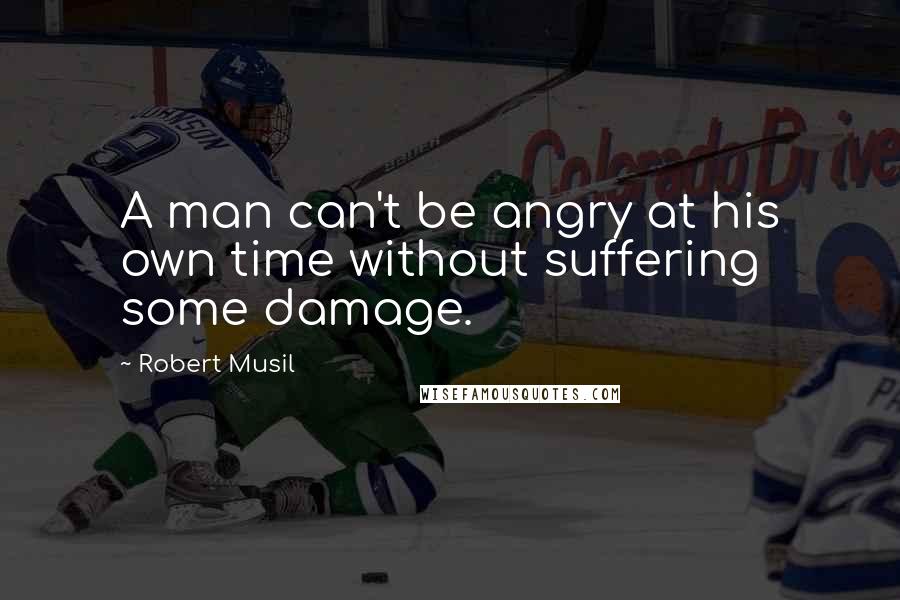 A man can't be angry at his own time without suffering some damage.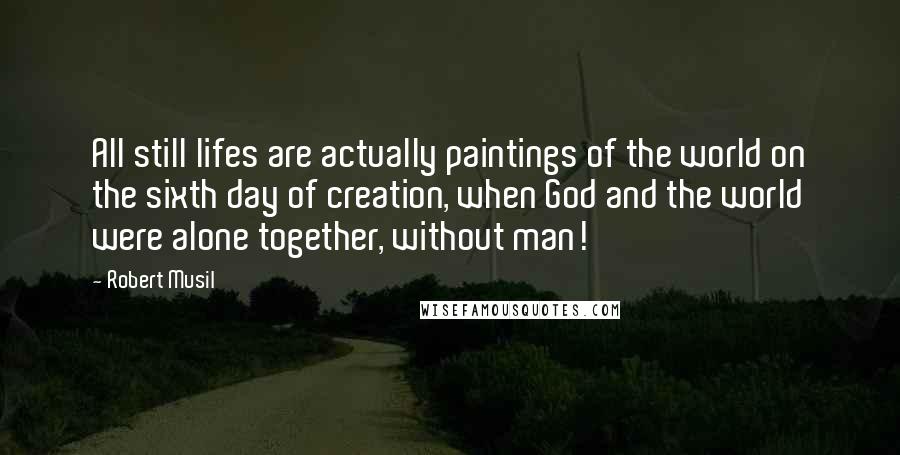 All still lifes are actually paintings of the world on the sixth day of creation, when God and the world were alone together, without man!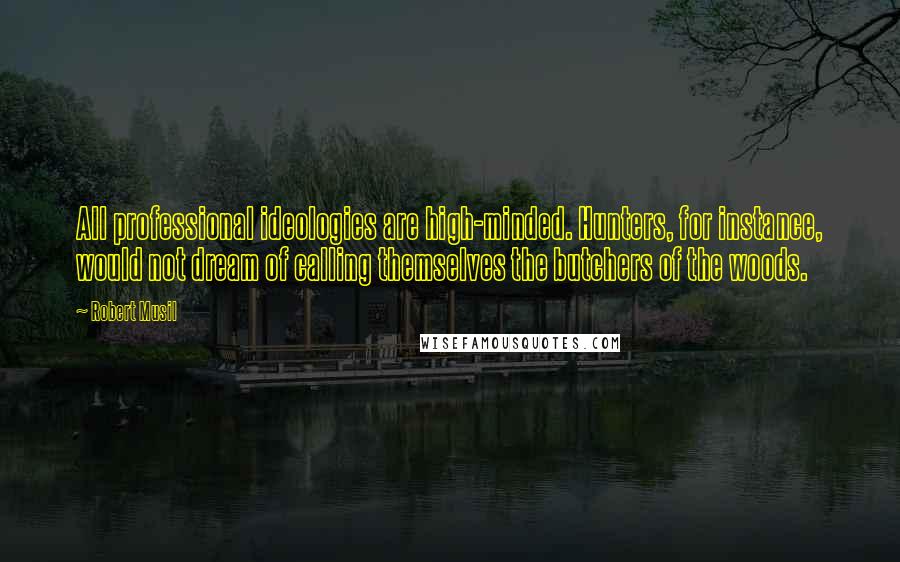 All professional ideologies are high-minded. Hunters, for instance, would not dream of calling themselves the butchers of the woods.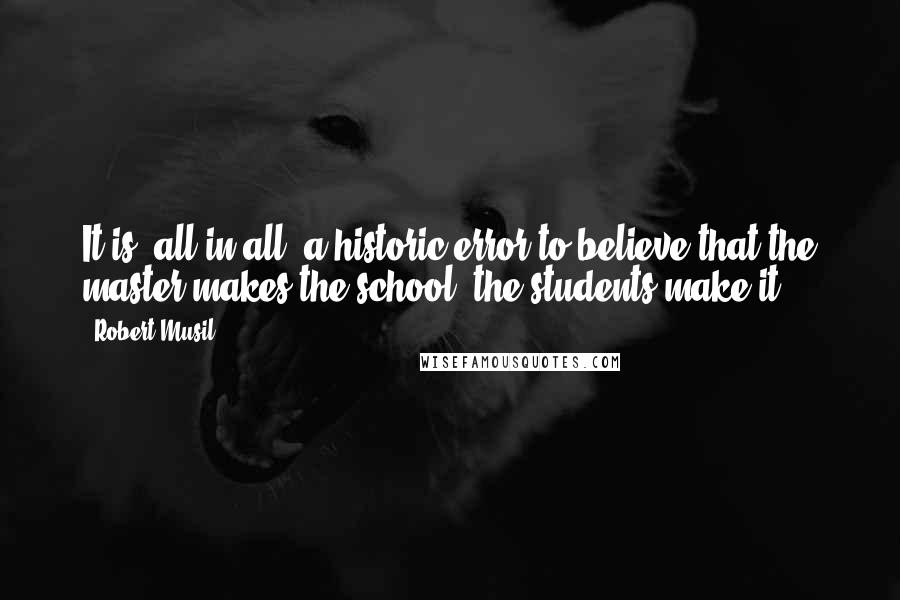 It is, all in all, a historic error to believe that the master makes the school; the students make it!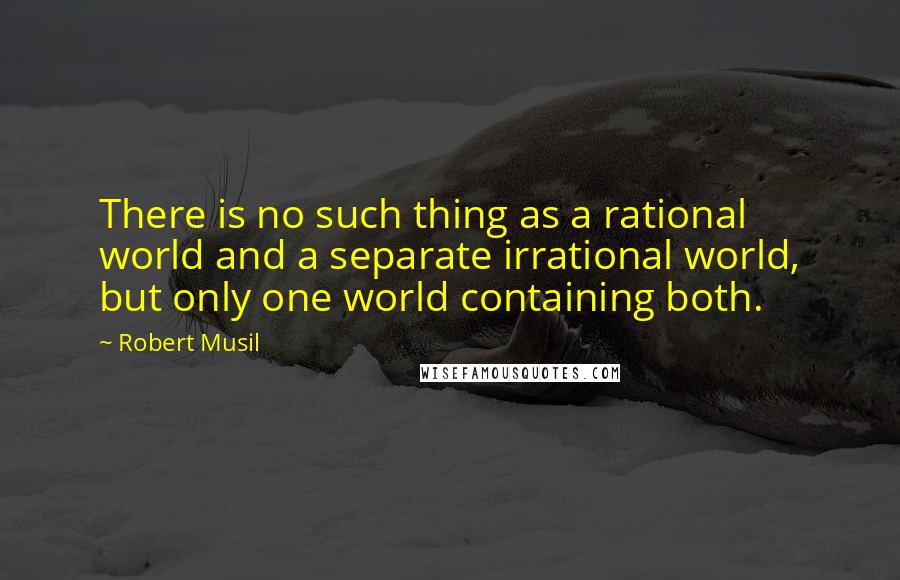 There is no such thing as a rational world and a separate irrational world, but only one world containing both.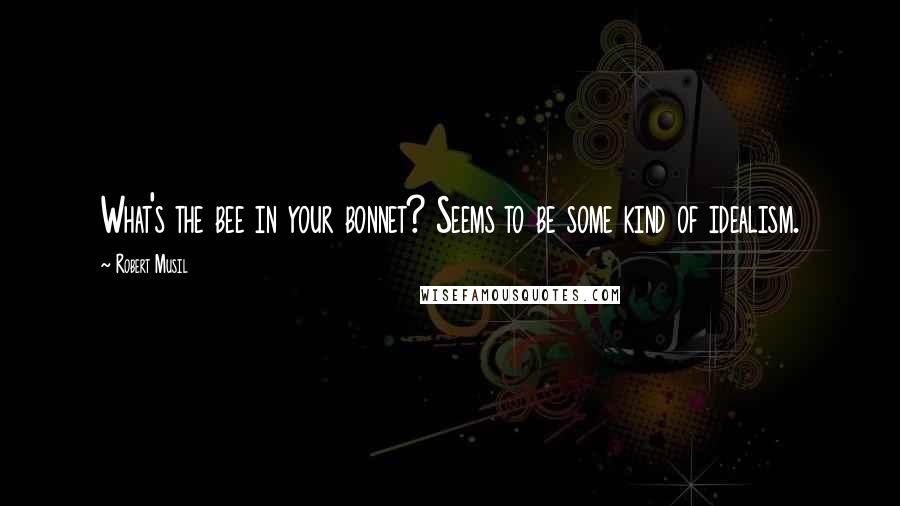 What's the bee in your bonnet? Seems to be some kind of idealism.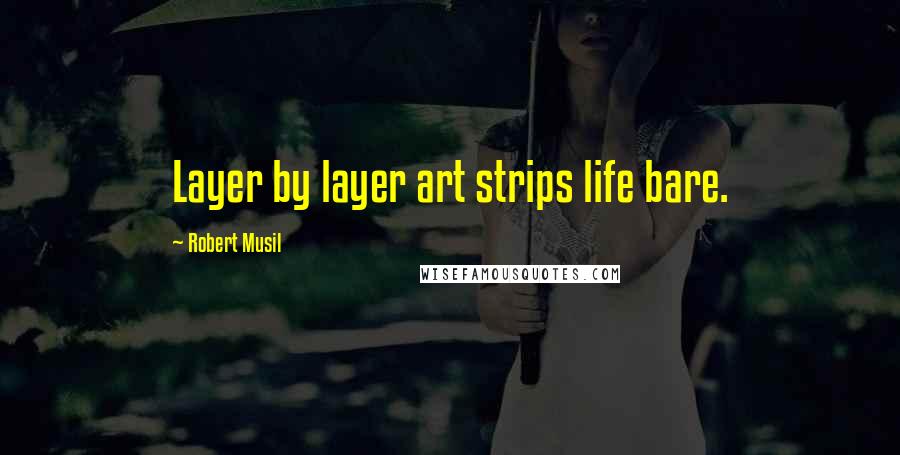 Layer by layer art strips life bare.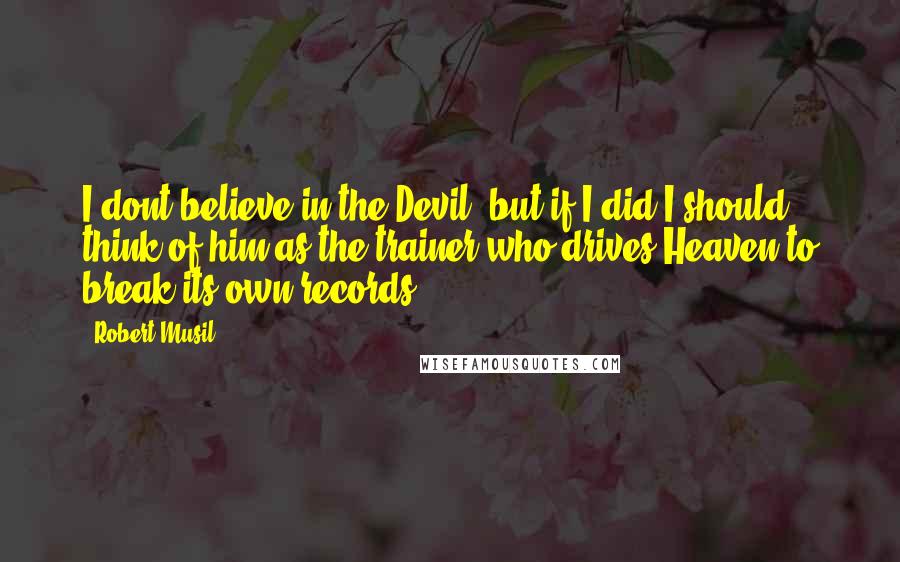 I dont believe in the Devil, but if I did I should think of him as the trainer who drives Heaven to break its own records.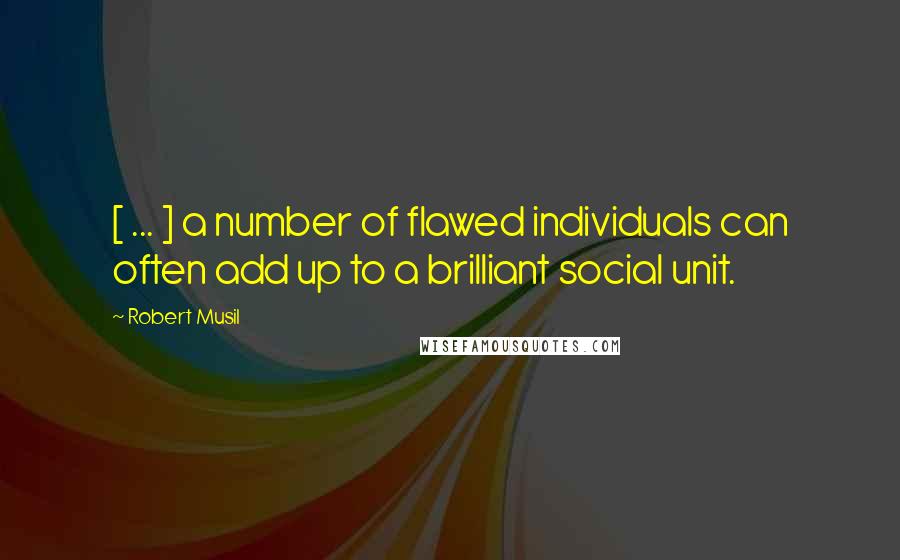 [ ... ] a number of flawed individuals can often add up to a brilliant social unit.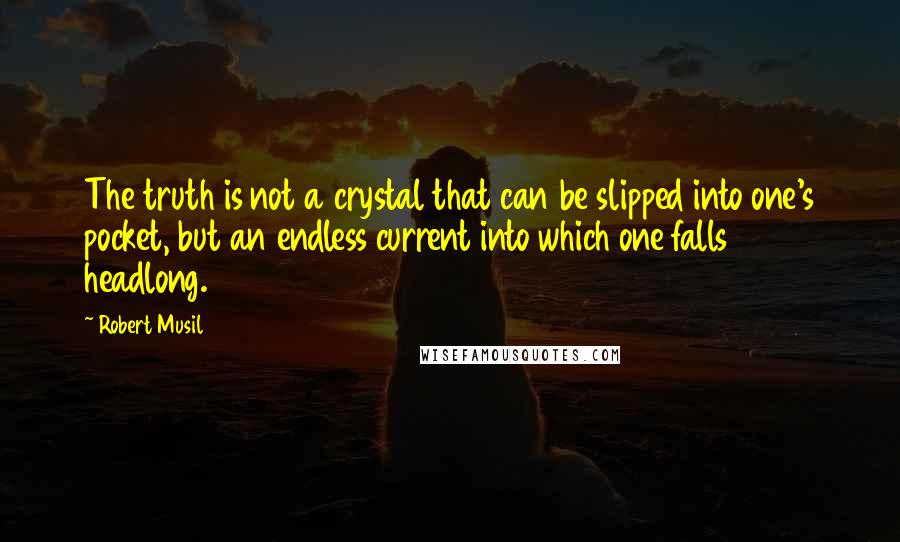 The truth is not a crystal that can be slipped into one's pocket, but an endless current into which one falls headlong.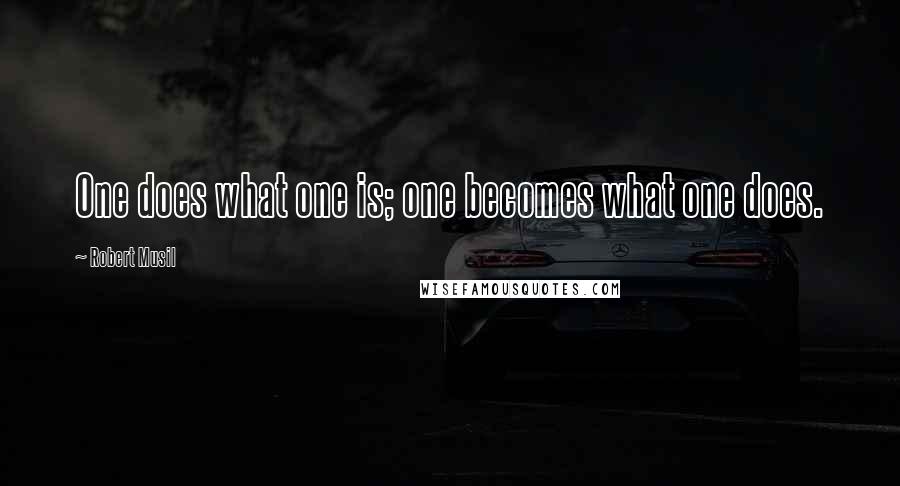 One does what one is; one becomes what one does.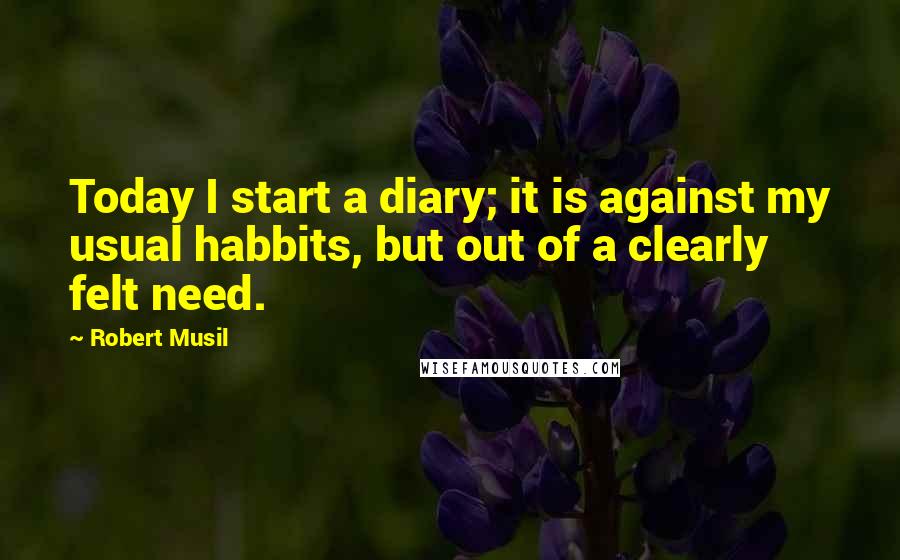 Today I start a diary; it is against my usual habbits, but out of a clearly felt need.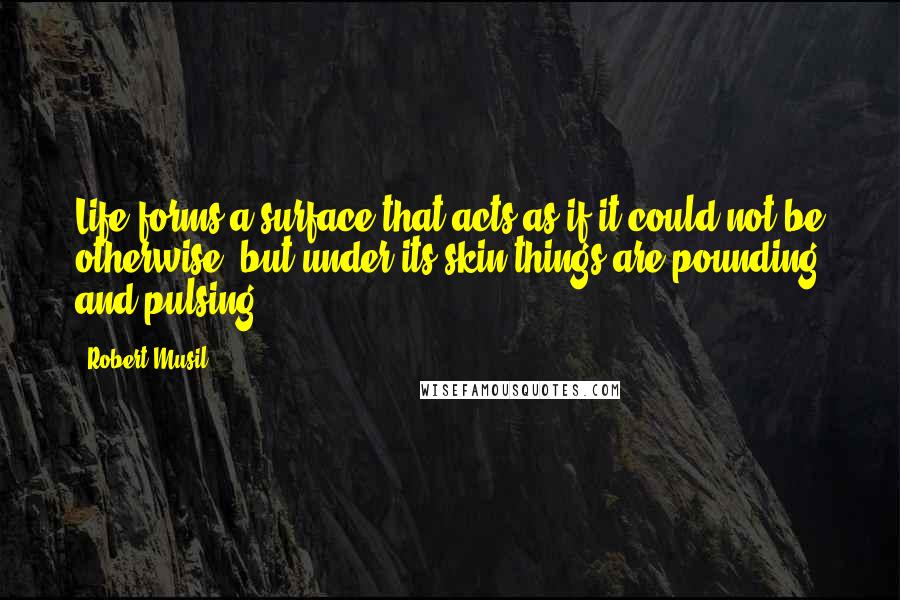 Life forms a surface that acts as if it could not be otherwise, but under its skin things are pounding and pulsing.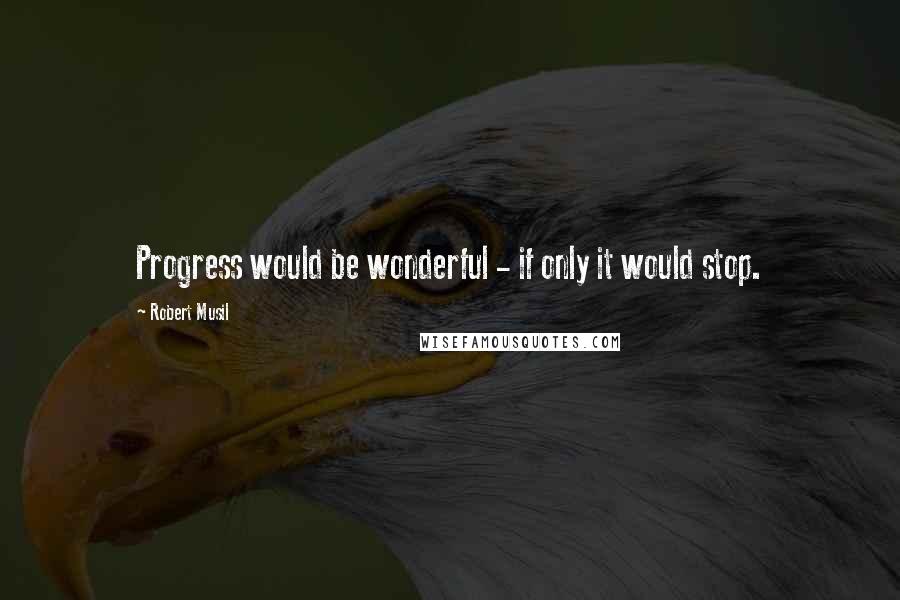 Progress would be wonderful - if only it would stop.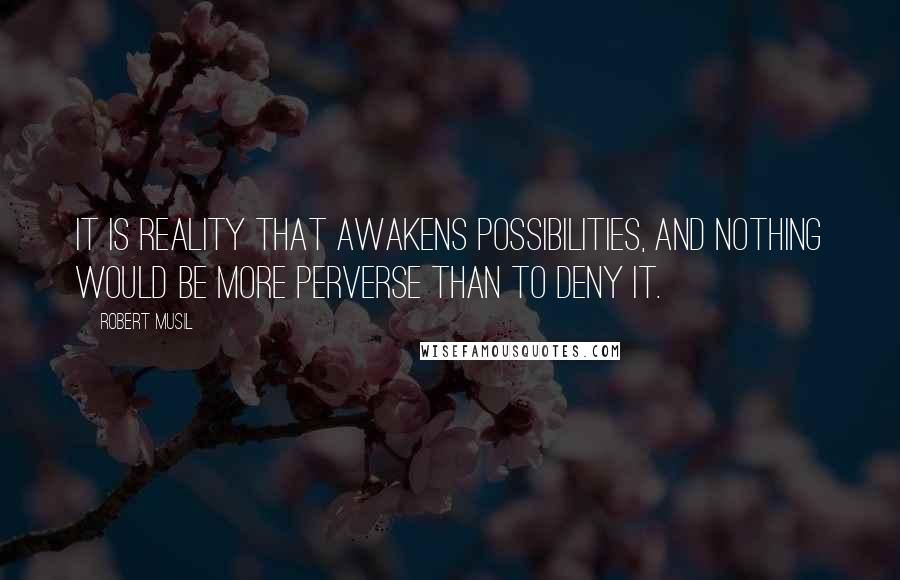 It is reality that awakens possibilities, and nothing would be more perverse than to deny it.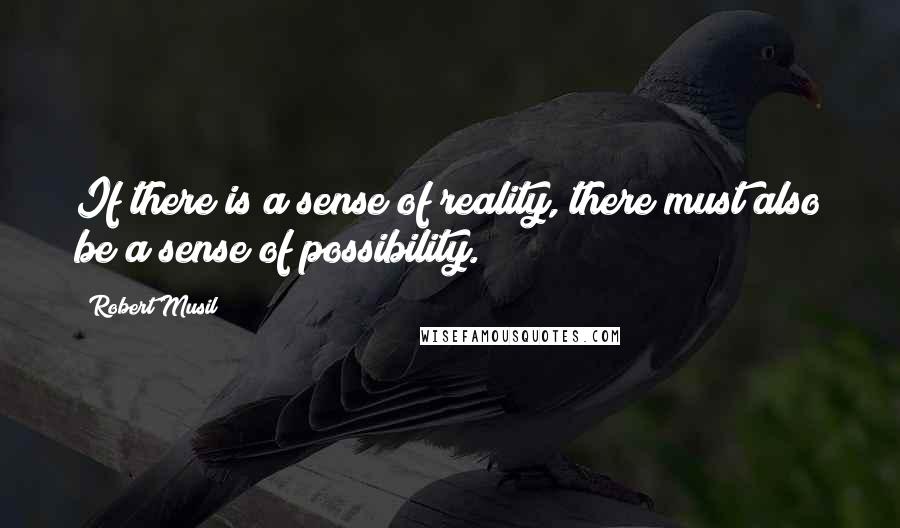 If there is a sense of reality, there must also be a sense of possibility.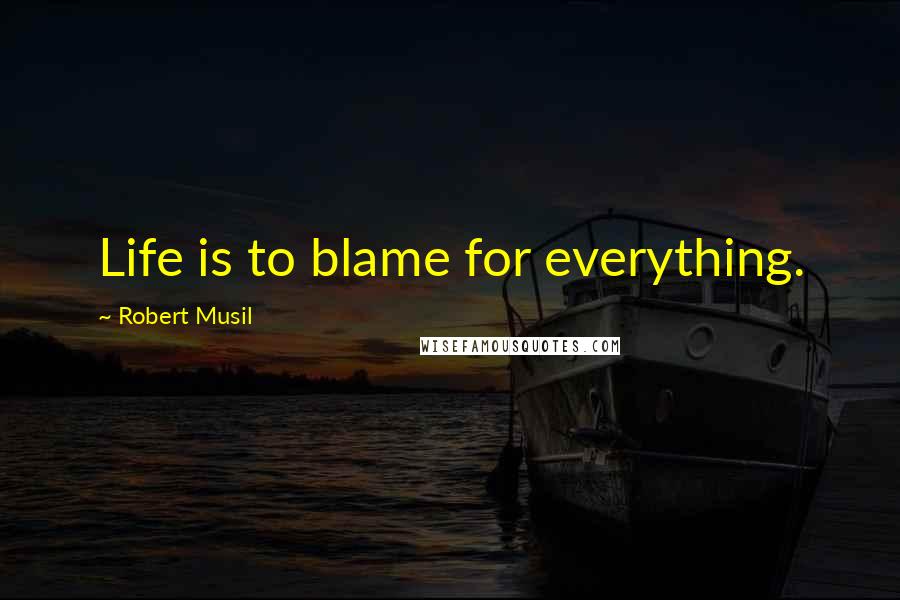 Life is to blame for everything.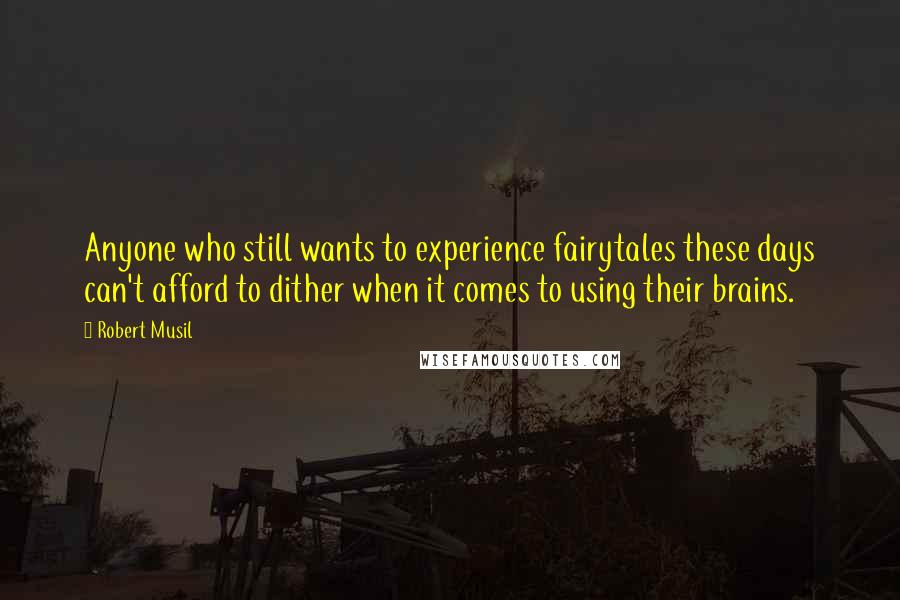 Anyone who still wants to experience fairytales these days can't afford to dither when it comes to using their brains.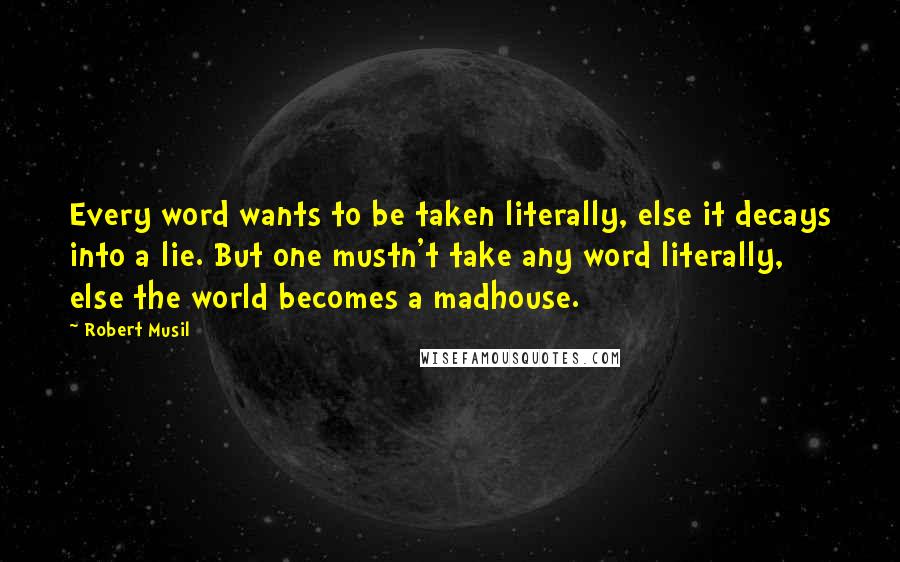 Every word wants to be taken literally, else it decays into a lie. But one mustn't take any word literally, else the world becomes a madhouse.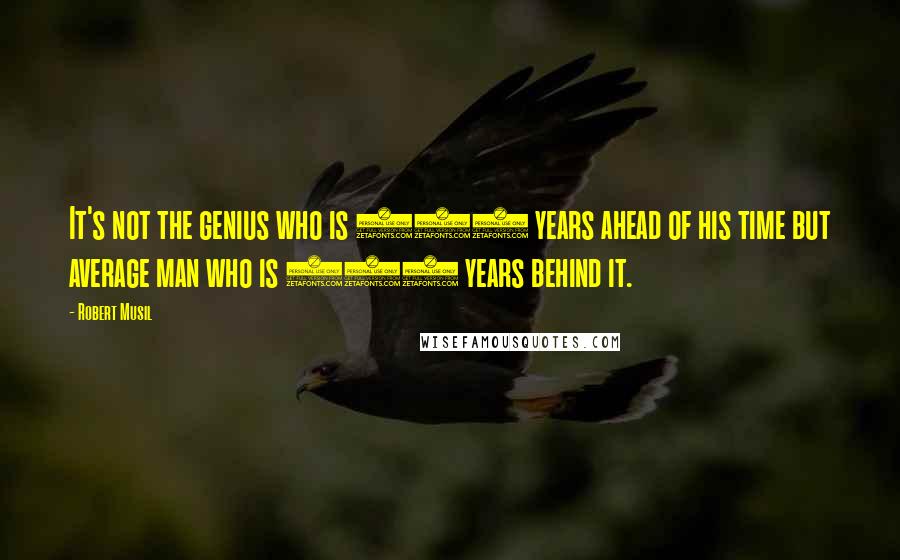 It's not the genius who is 100 years ahead of his time but average man who is 100 years behind it.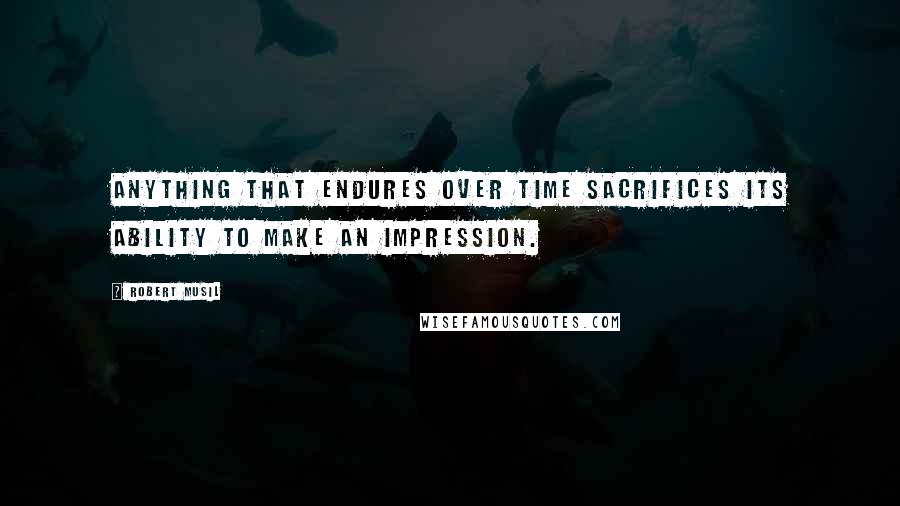 Anything that endures over time sacrifices its ability to make an impression.