Raul Julia Quotes
Top 11 wise famous quotes and sayings by Raul Julia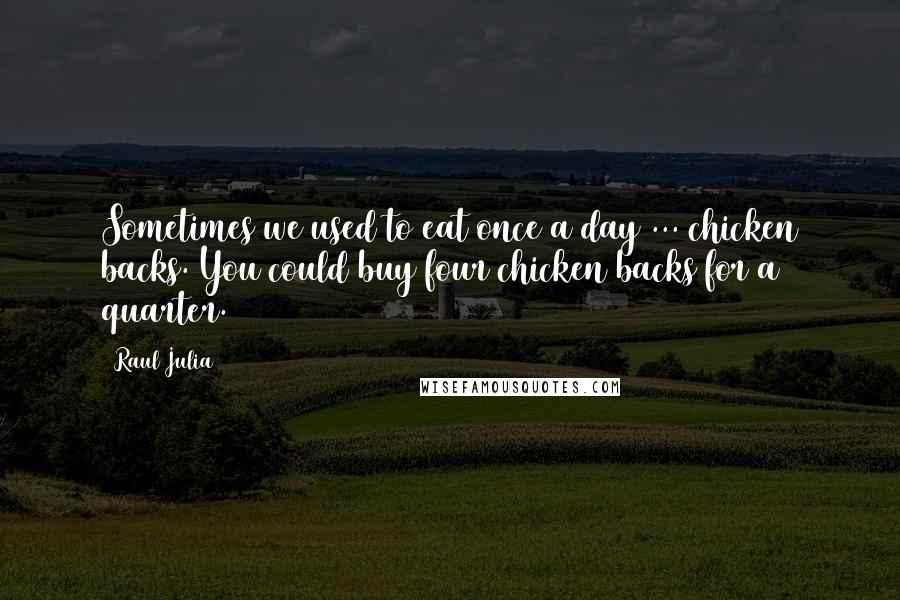 Sometimes we used to eat once a day ... chicken backs. You could buy four chicken backs for a quarter.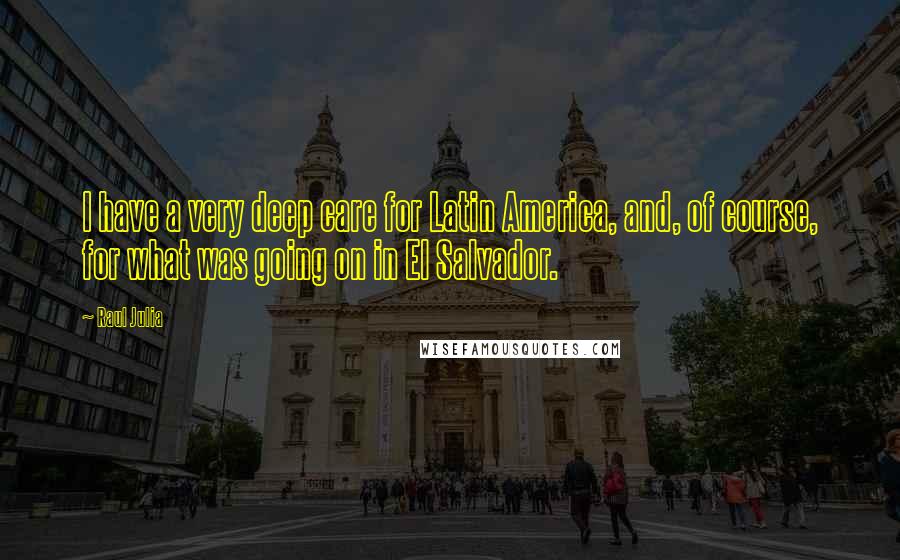 I have a very deep care for Latin America, and, of course, for what was going on in El Salvador.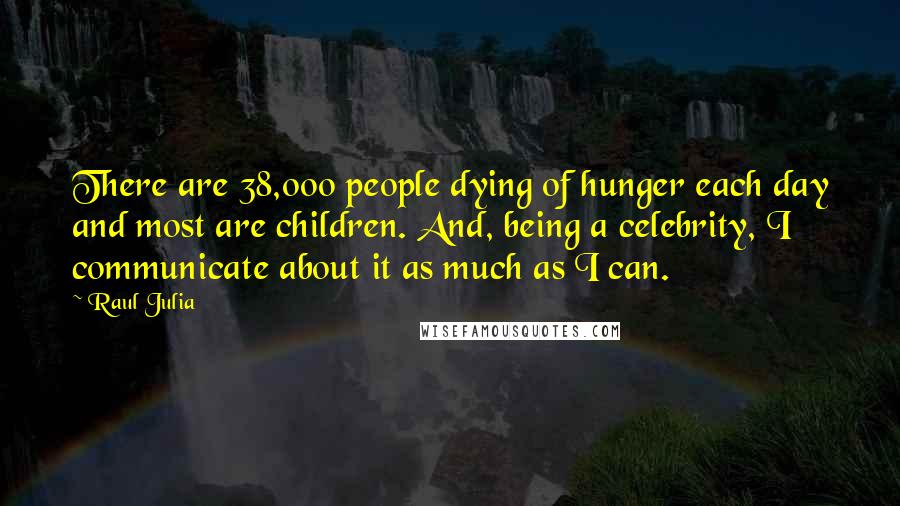 There are 38,000 people dying of hunger each day and most are children. And, being a celebrity, I communicate about it as much as I can.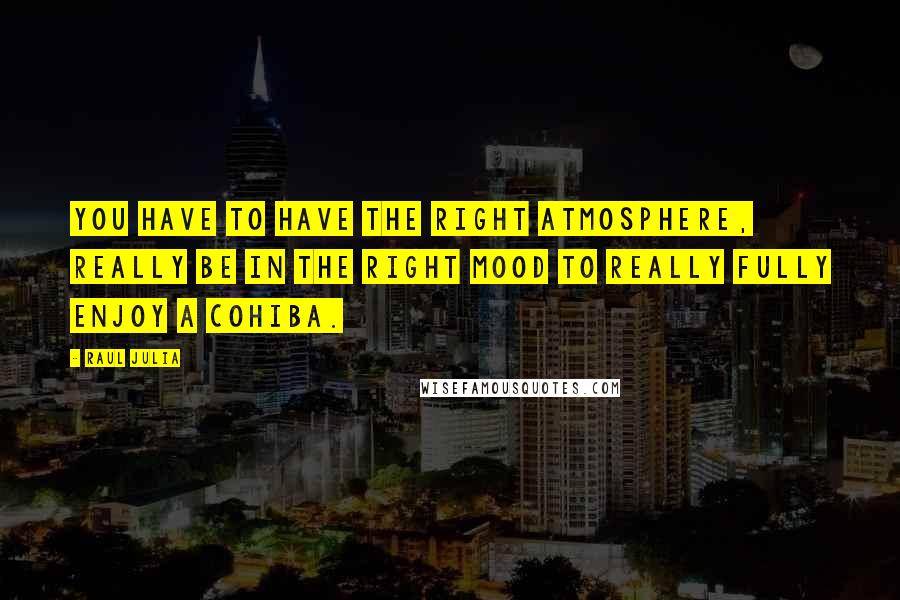 You have to have the right atmosphere, really be in the right mood to really fully enjoy a Cohiba.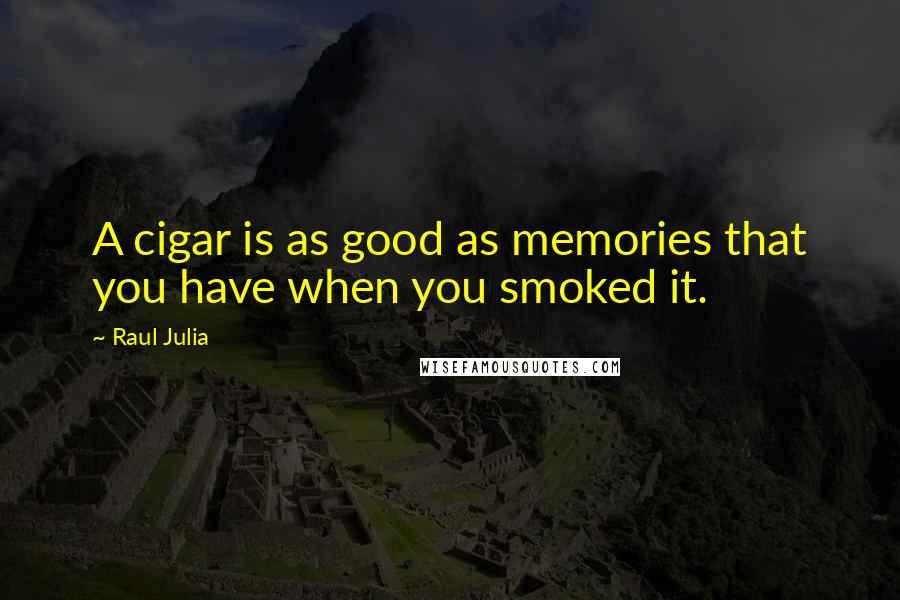 A cigar is as good as memories that you have when you smoked it.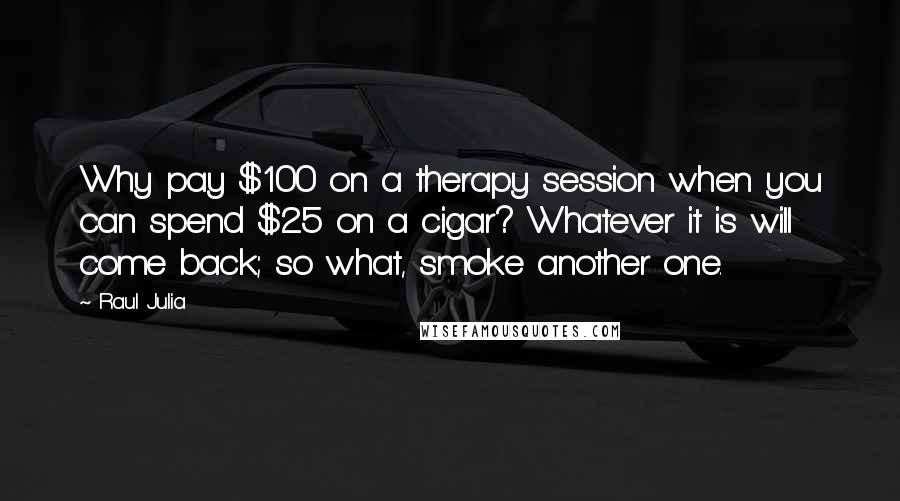 Why pay $100 on a therapy session when you can spend $25 on a cigar? Whatever it is will come back; so what, smoke another one.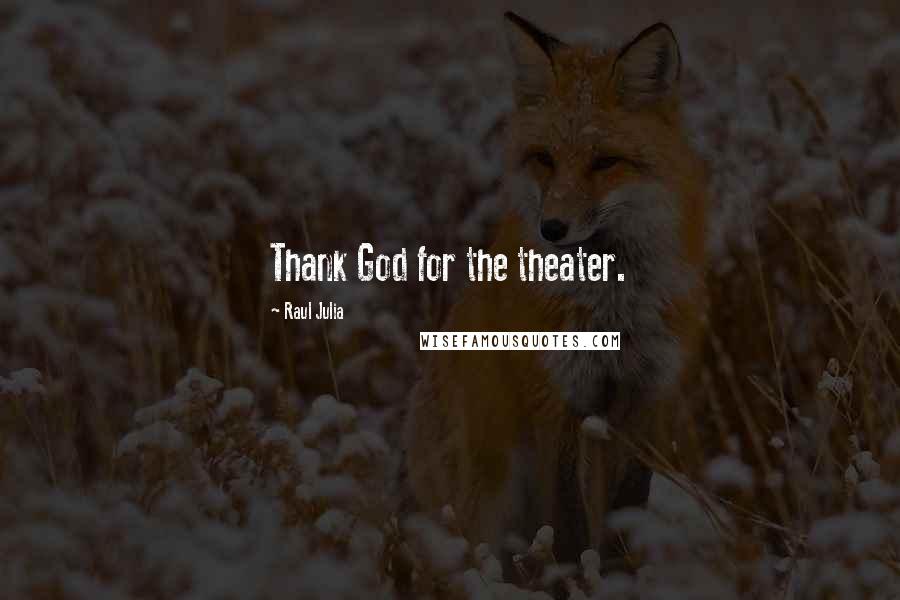 Thank God for the theater.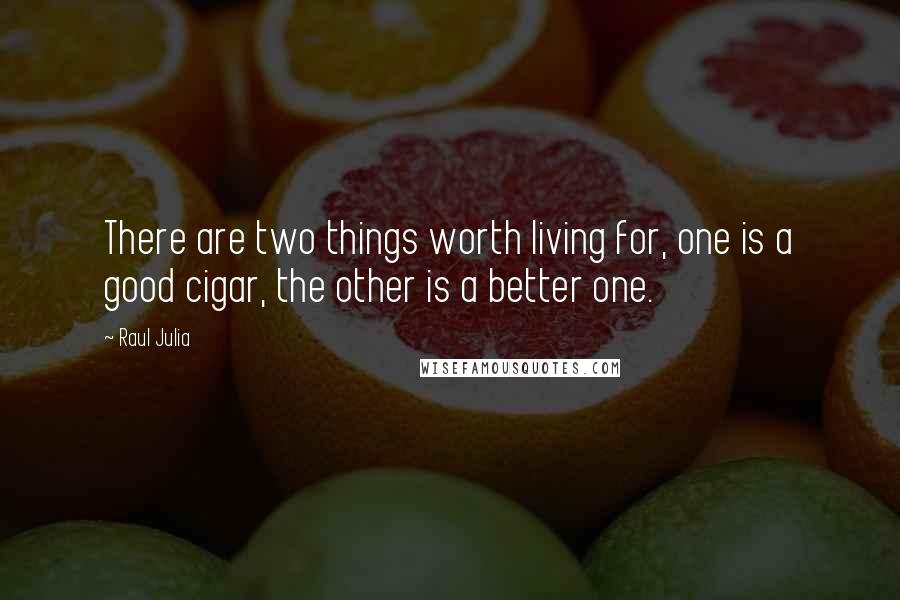 There are two things worth living for, one is a good cigar, the other is a better one.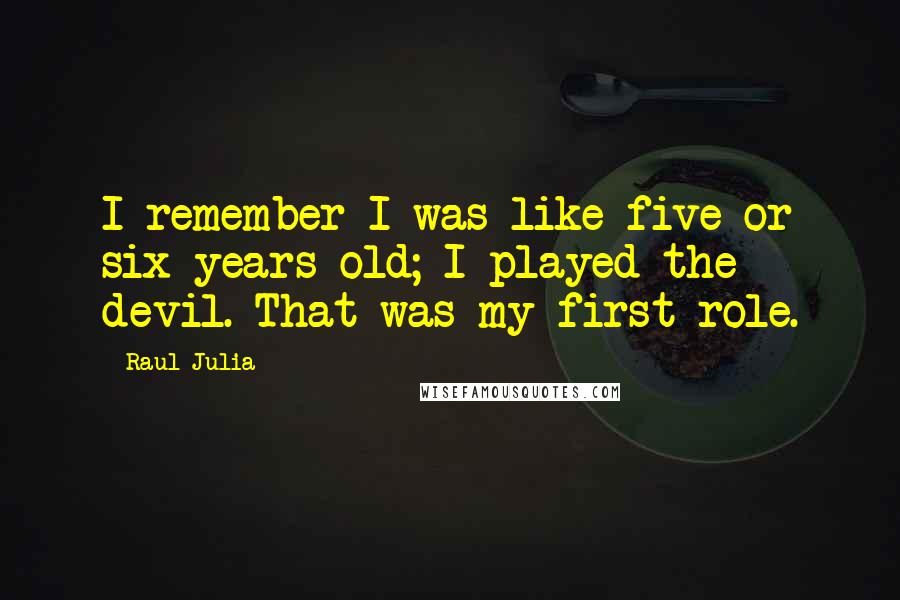 I remember I was like five or six years old; I played the devil. That was my first role.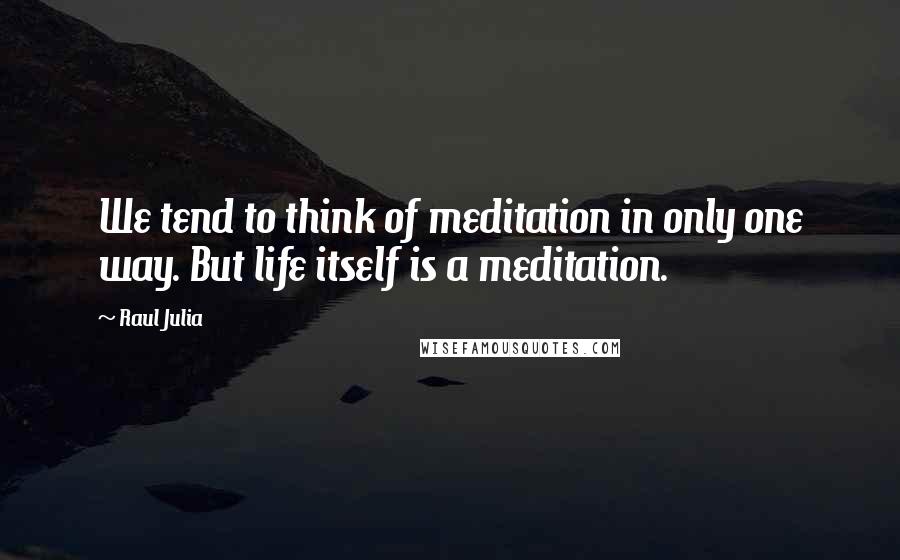 We tend to think of meditation in only one way. But life itself is a meditation.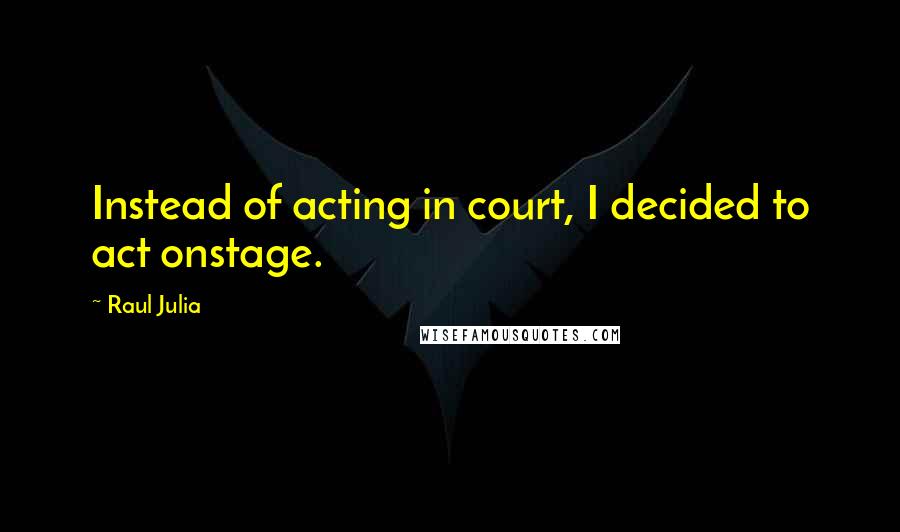 Instead of acting in court, I decided to act onstage.