Your The Missing Piece Quotes
Collection of top 30 famous quotes about Your The Missing Piece
Your The Missing Piece Quotes & Sayings
Happy to read and share the best inspirational Your The Missing Piece quotes, sayings and quotations on Wise Famous Quotes.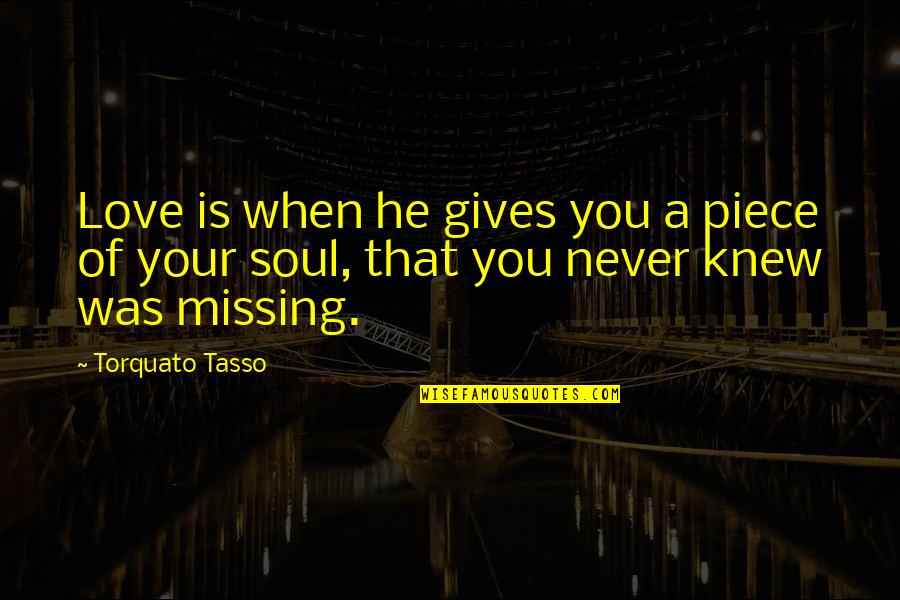 Love is when he gives you a piece of your soul, that you never knew was missing.
—
Torquato Tasso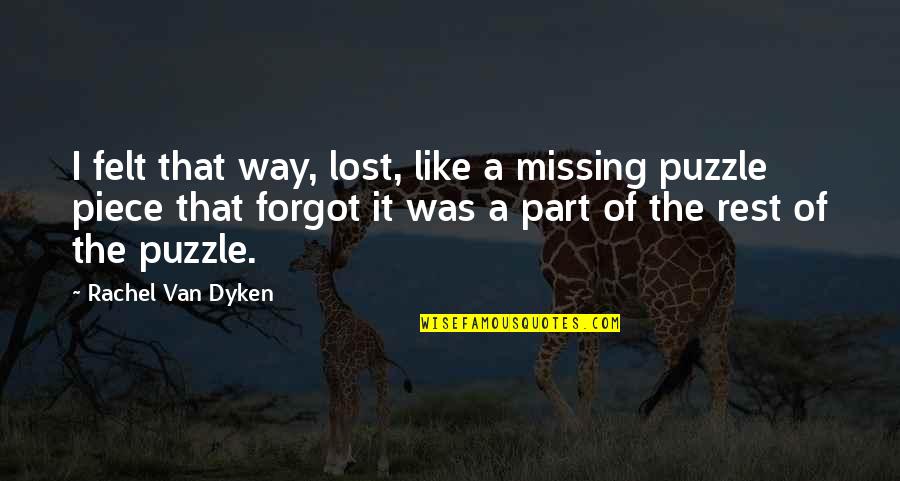 I felt that way, lost, like a missing puzzle piece that forgot it was a part of the rest of the puzzle.
—
Rachel Van Dyken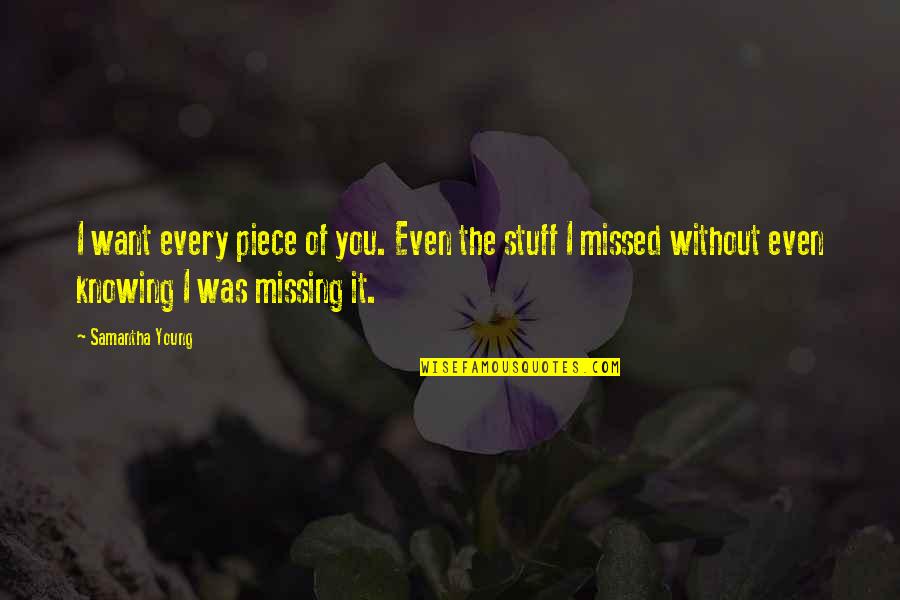 I want every piece of you. Even the stuff I missed without even knowing I was missing it.
—
Samantha Young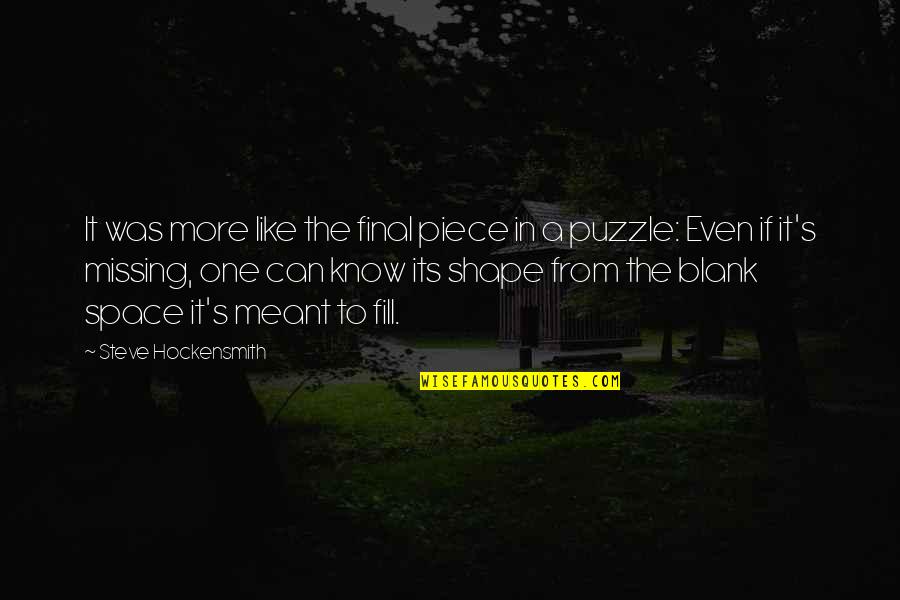 It was more like the final piece in a puzzle: Even if it's missing, one can know its shape from the blank space it's meant to fill. —
Steve Hockensmith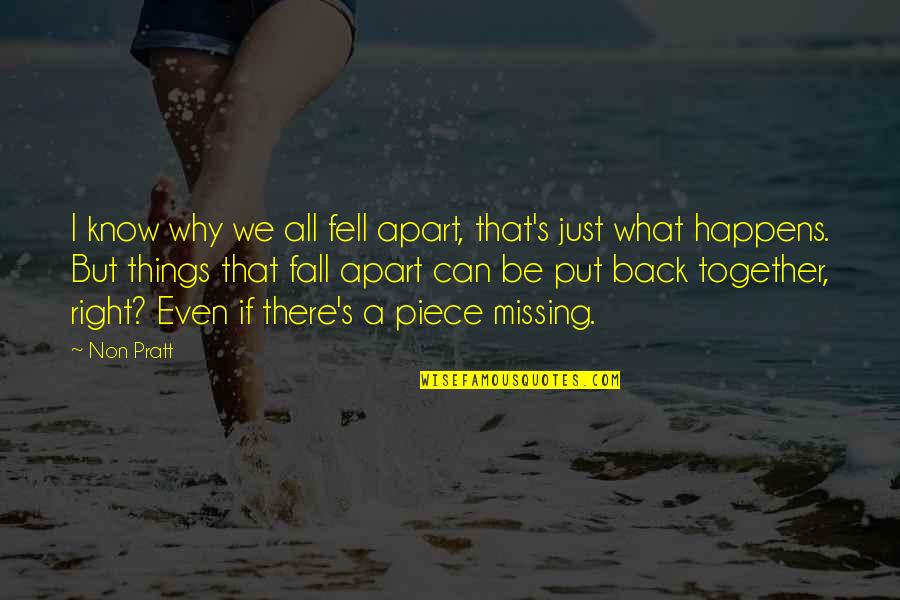 I know why we all fell apart, that's just what happens. But things that fall apart can be put back together, right? Even if there's a piece missing. —
Non Pratt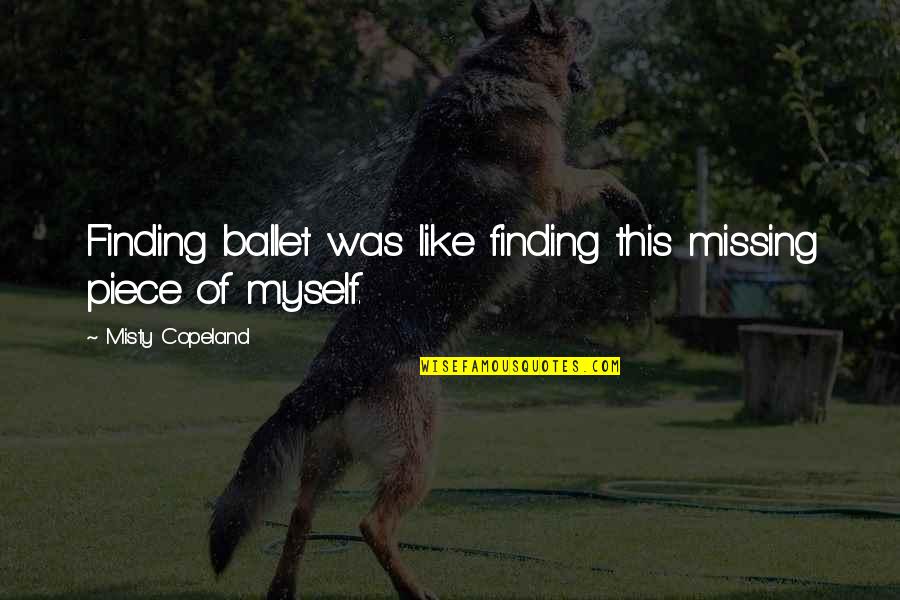 Finding ballet was like finding this missing piece of myself. —
Misty Copeland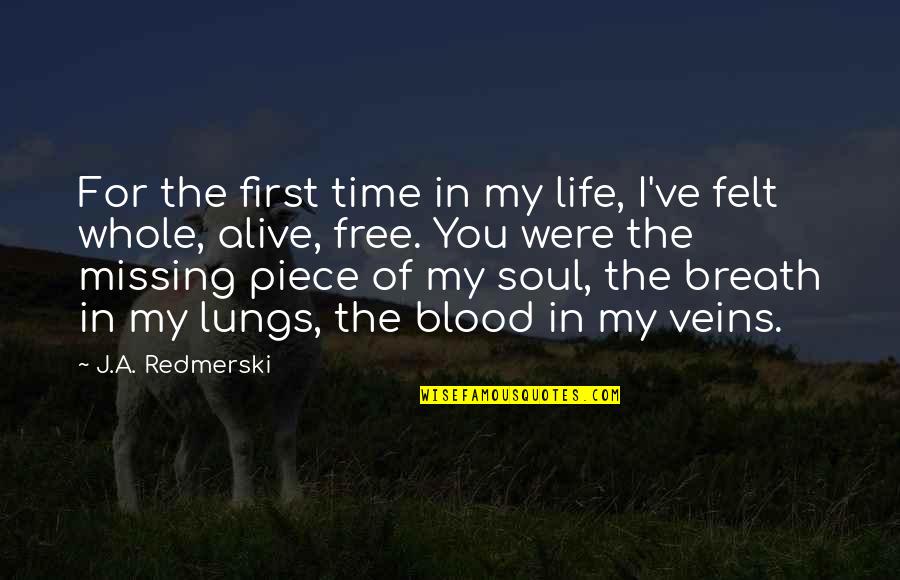 For the first time in my life, I've felt whole, alive, free. You were the missing piece of my soul, the breath in my lungs, the blood in my veins. —
J.A. Redmerski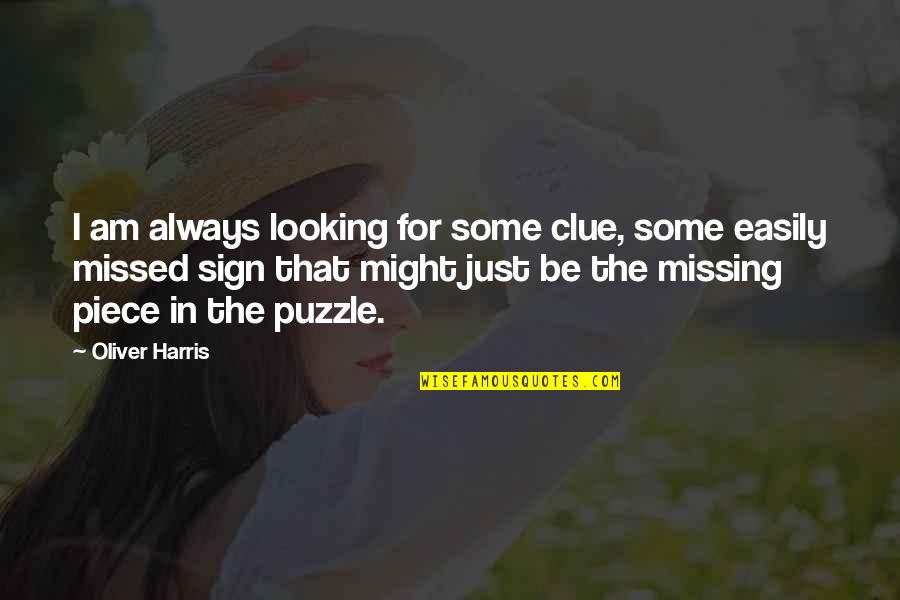 I am always looking for some clue, some easily missed sign that might just be the missing piece in the puzzle. —
Oliver Harris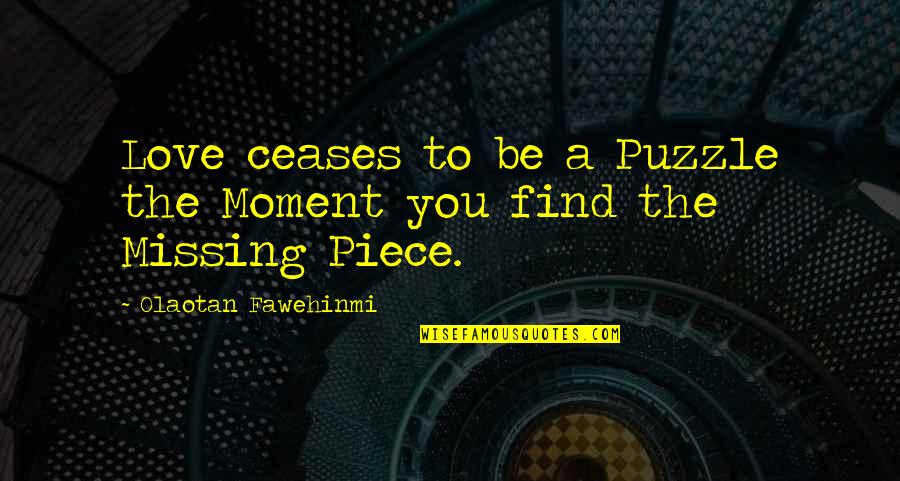 Love ceases to be a Puzzle the Moment you find the Missing Piece. —
Olaotan Fawehinmi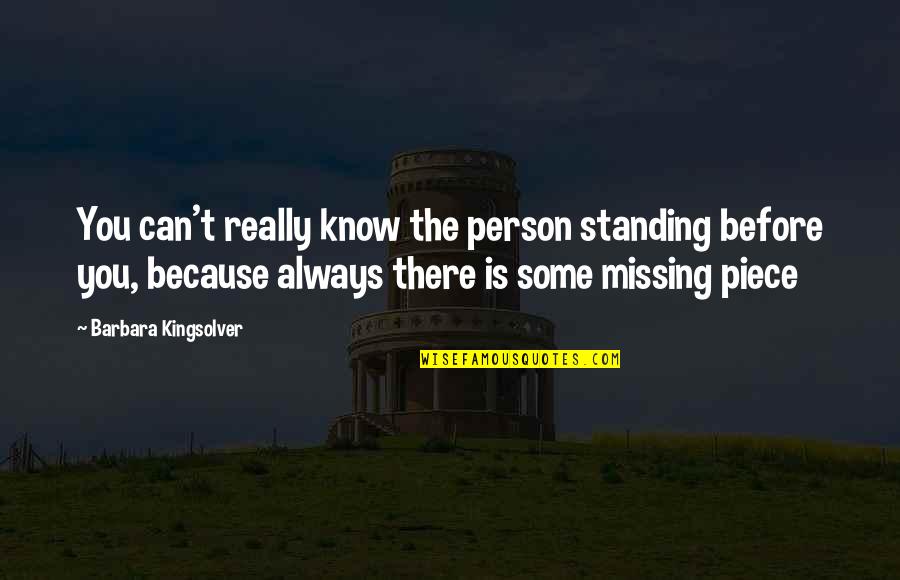 You can't really know the person standing before you, because always there is some missing piece —
Barbara Kingsolver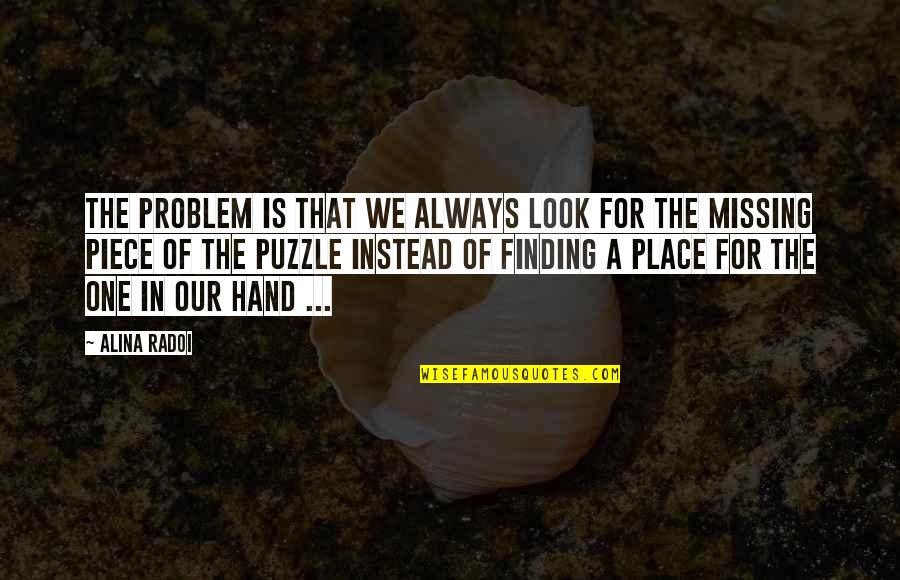 The problem is that we always look for the missing piece of the puzzle instead of finding a place for the one in our hand ... —
Alina Radoi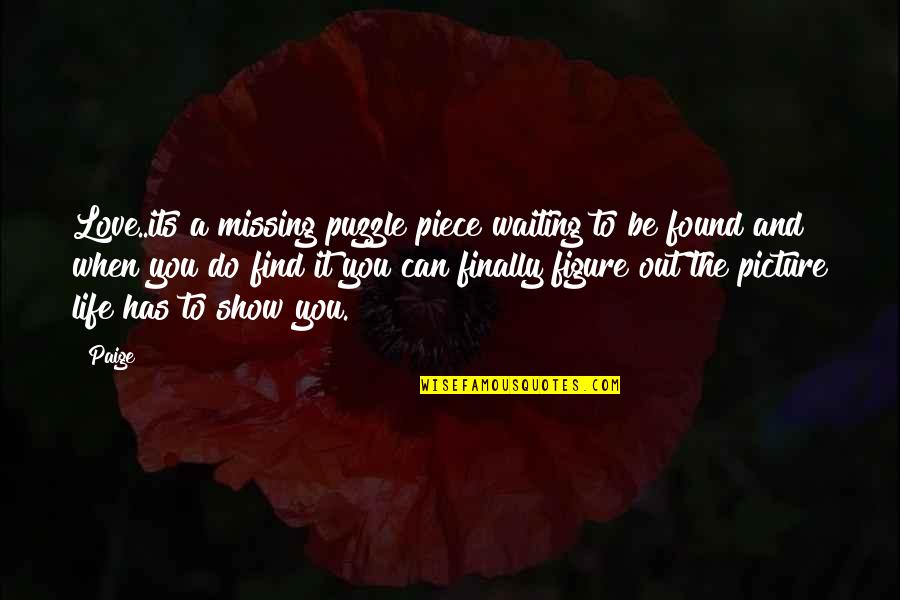 Love..its a missing puzzle piece waiting to be found and when you do find it you can finally figure out the picture life has to show you. —
Paige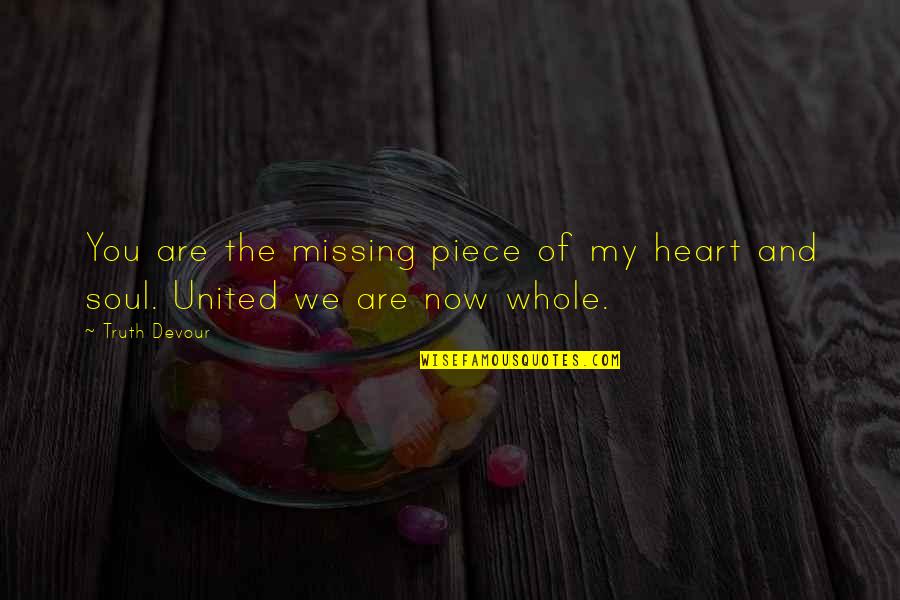 You are the missing piece of my heart and soul. United we are now whole. —
Truth Devour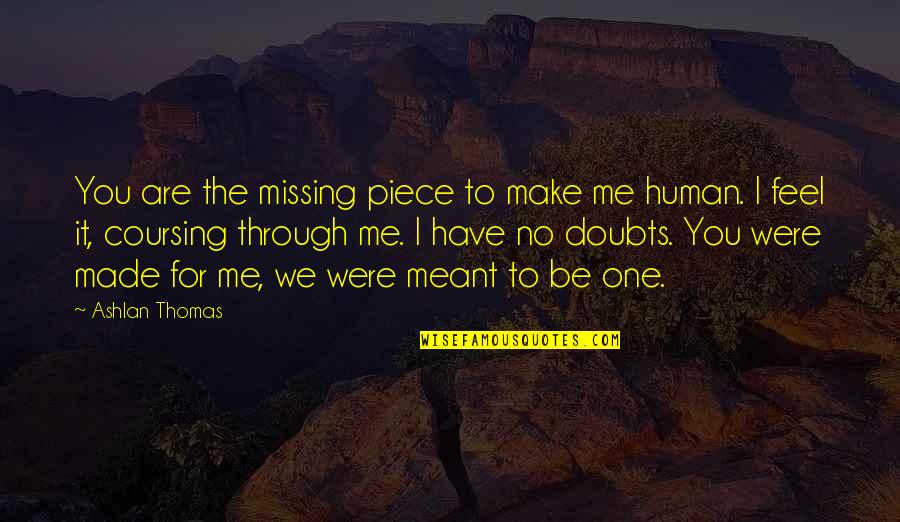 You are the missing piece to make me human. I feel it, coursing through me. I have no doubts. You were made for me, we were meant to be one. —
Ashlan Thomas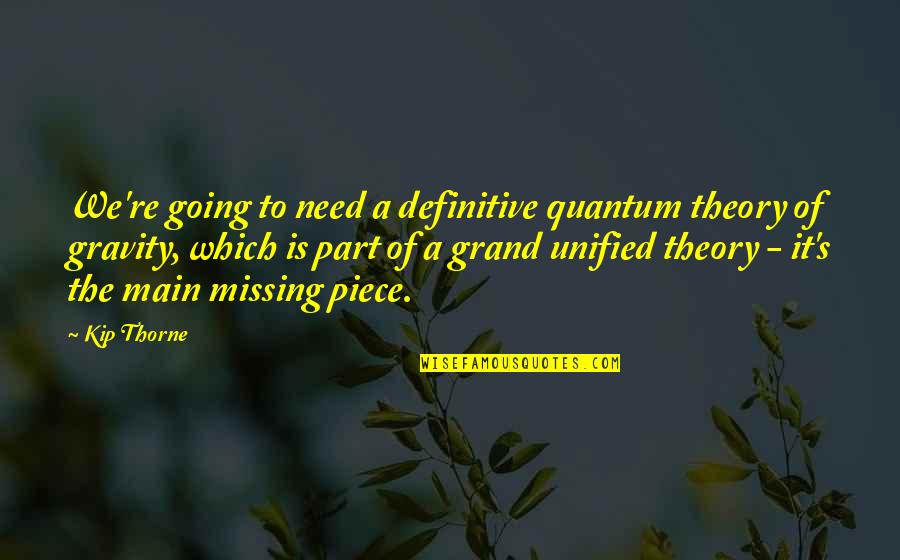 We're going to need a definitive quantum theory of gravity, which is part of a grand unified theory - it's the main missing piece. —
Kip Thorne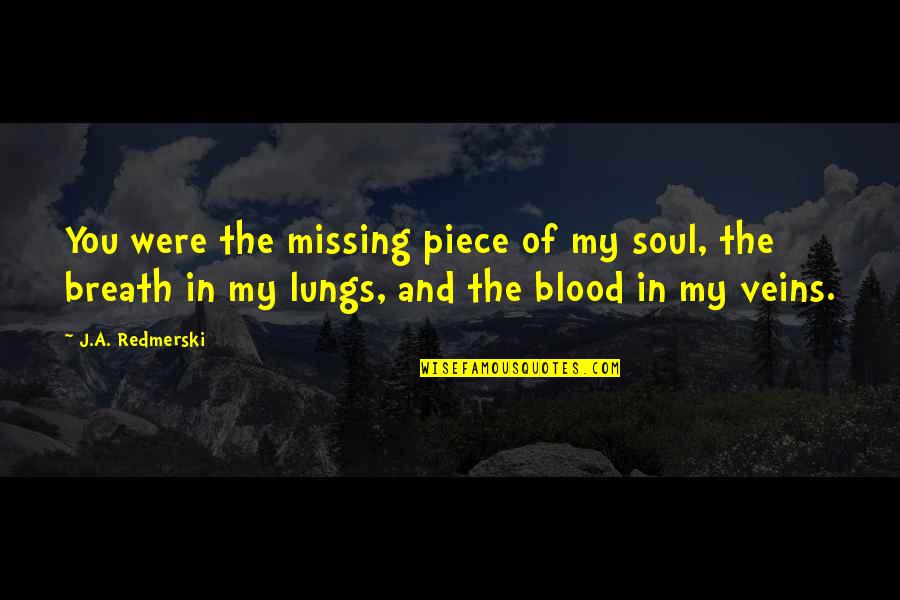 You were the missing piece of my soul, the breath in my lungs, and the blood in my veins. —
J.A. Redmerski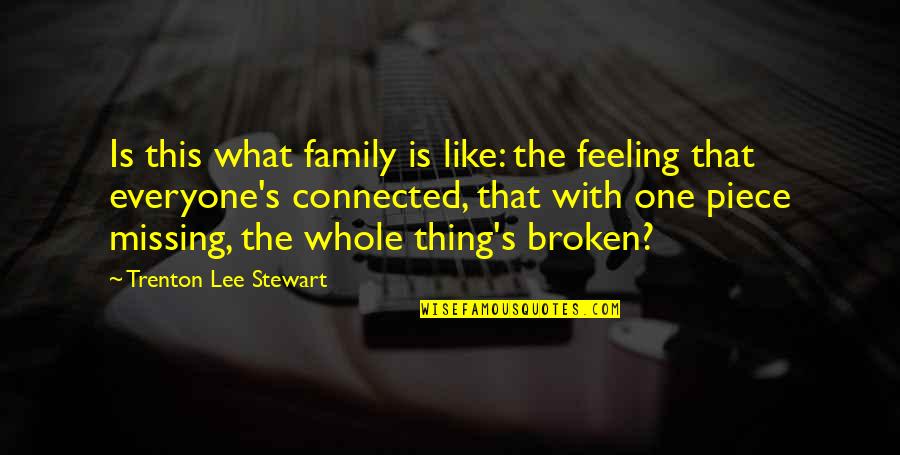 Is this what family is like: the feeling that everyone's connected, that with one piece missing, the whole thing's broken? —
Trenton Lee Stewart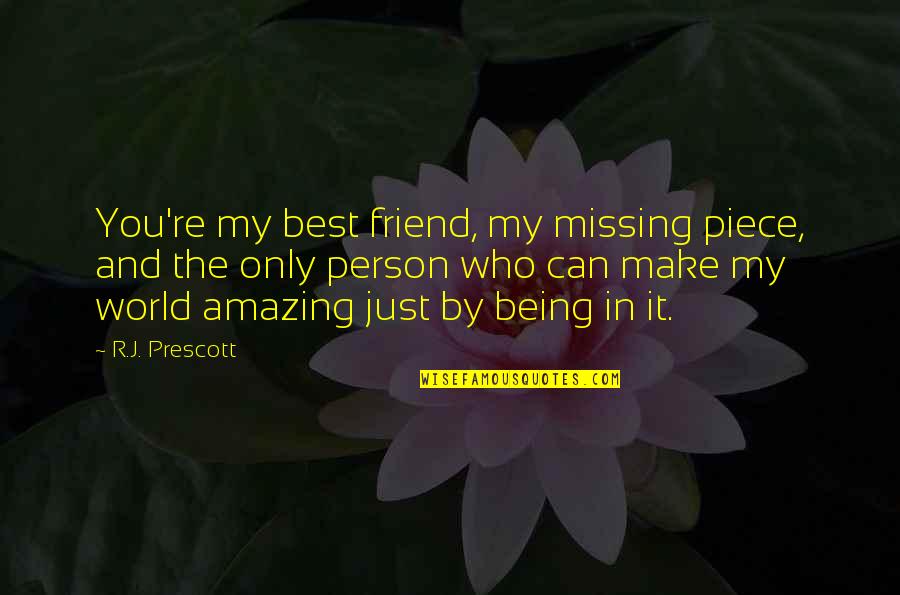 You're my best friend, my missing piece, and the only person who can make my world amazing just by being in it. —
R.J. Prescott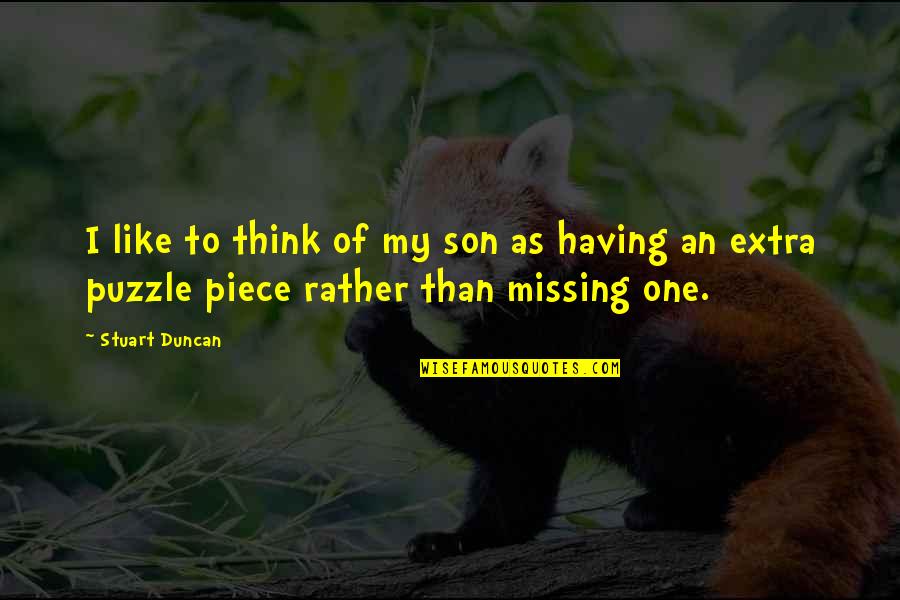 I like to think of my son as having an extra puzzle piece rather than missing one. —
Stuart Duncan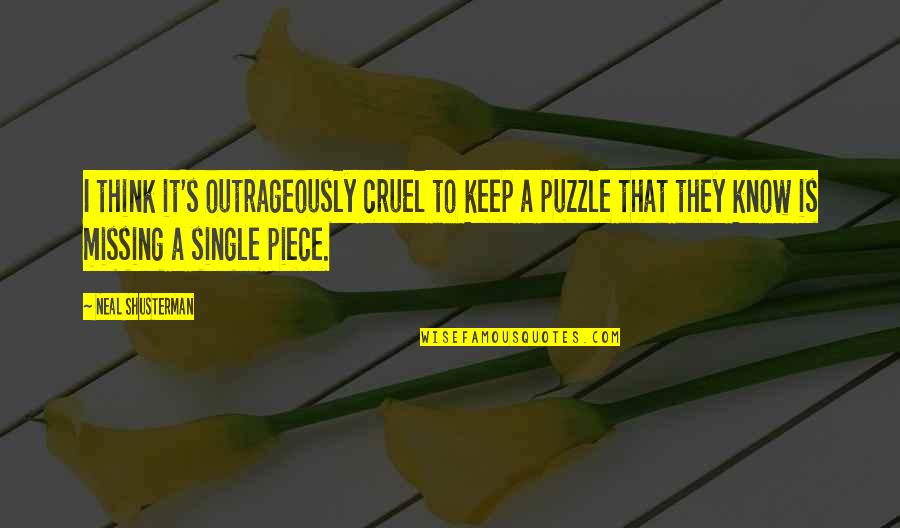 I think it's outrageously cruel to keep a puzzle that they know is missing a single piece. —
Neal Shusterman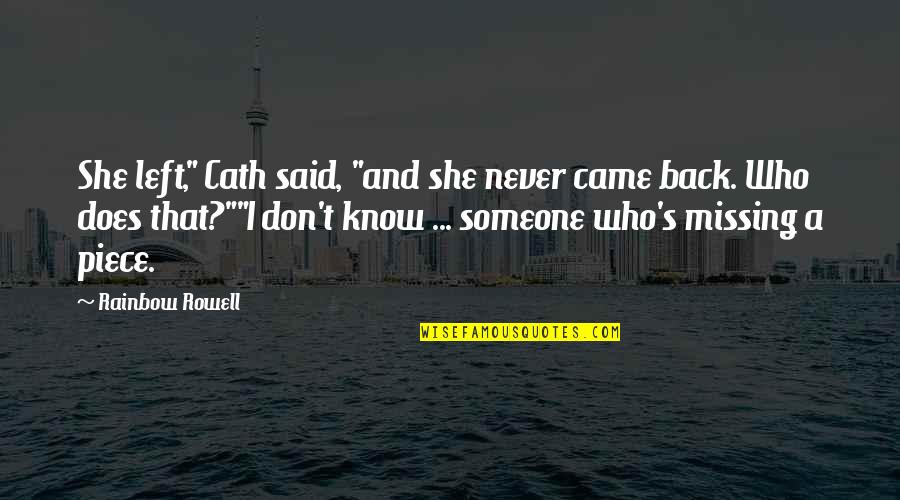 She left," Cath said, "and she never came back. Who does that?"
"I don't know ... someone who's missing a piece. —
Rainbow Rowell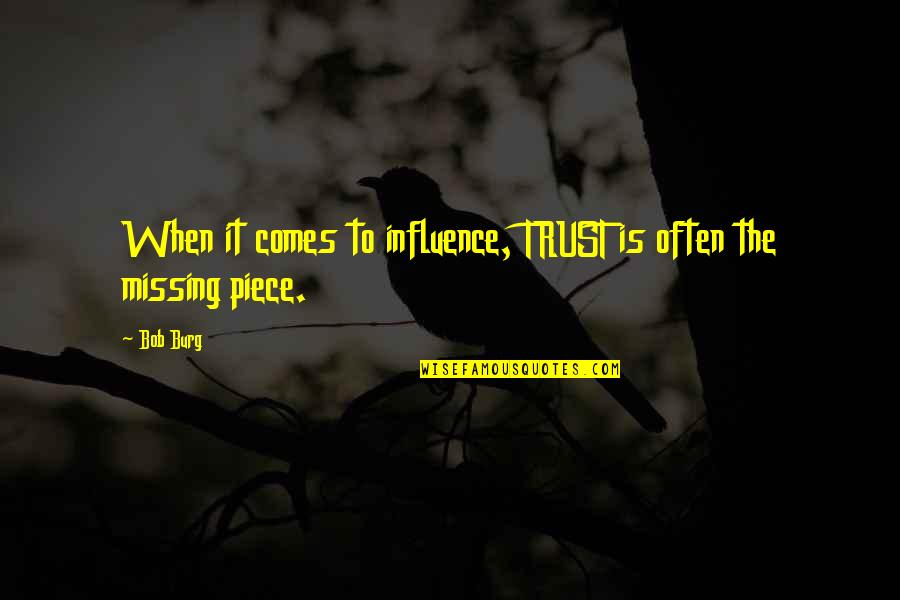 When it comes to influence, TRUST is often the missing piece. —
Bob Burg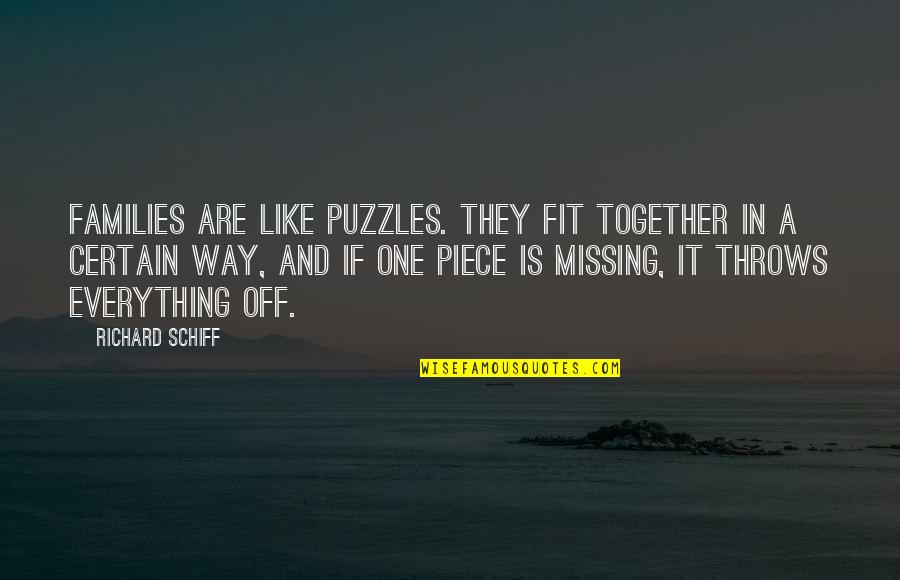 Families are like puzzles. They fit together in a certain way, and if one piece is missing, it throws everything off. —
Richard Schiff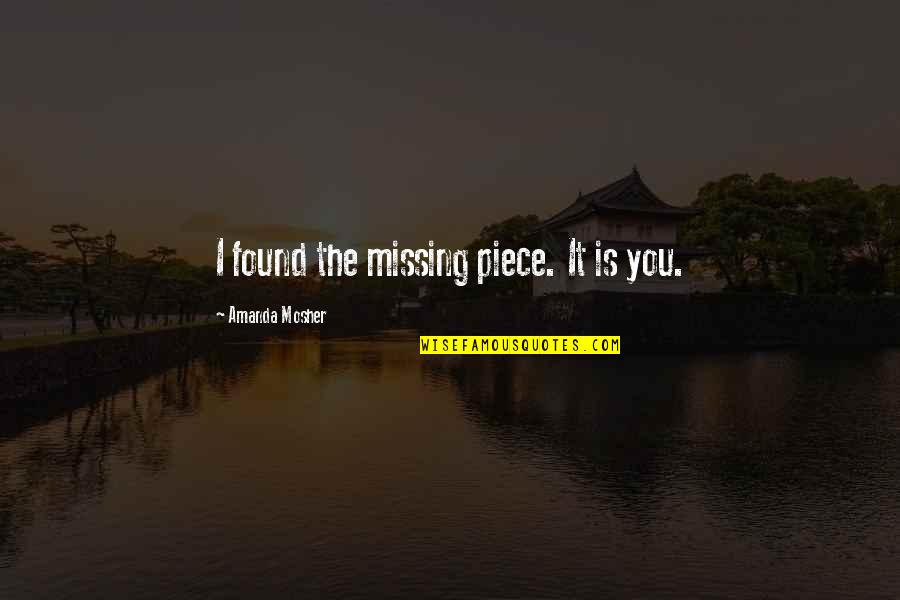 I found the missing piece. It is you. —
Amanda Mosher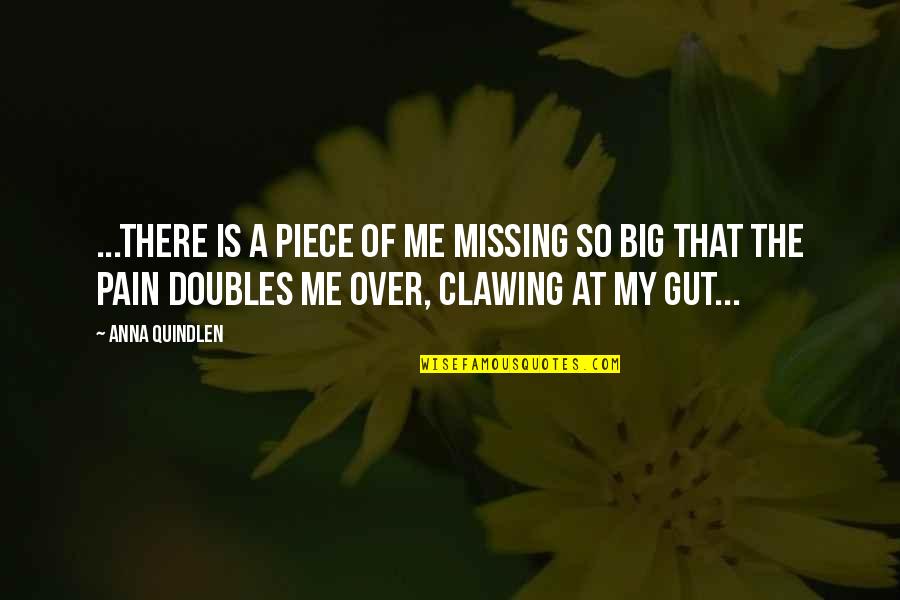 ...there is a piece of me missing so big that the pain doubles me over, clawing at my gut... —
Anna Quindlen