Your Parents Love Quotes
Collection of top 33 famous quotes about Your Parents Love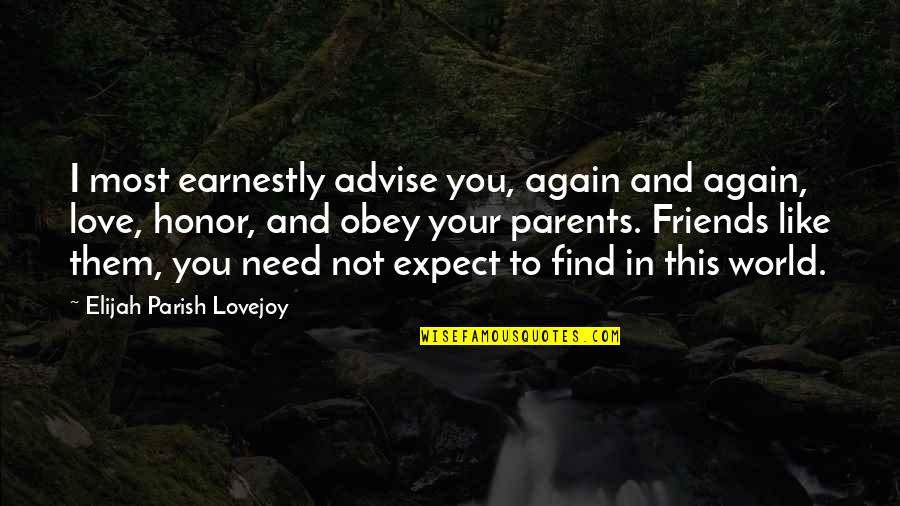 I most earnestly advise you, again and again, love, honor, and obey your parents. Friends like them, you need not expect to find in this world.
—
Elijah Parish Lovejoy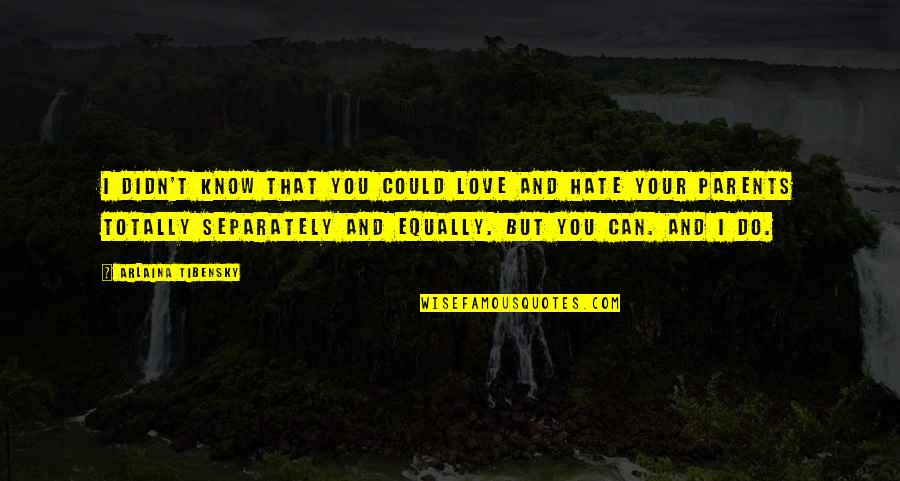 I didn't know that you could love and hate your parents totally separately and equally. But you can. And I do.
—
Arlaina Tibensky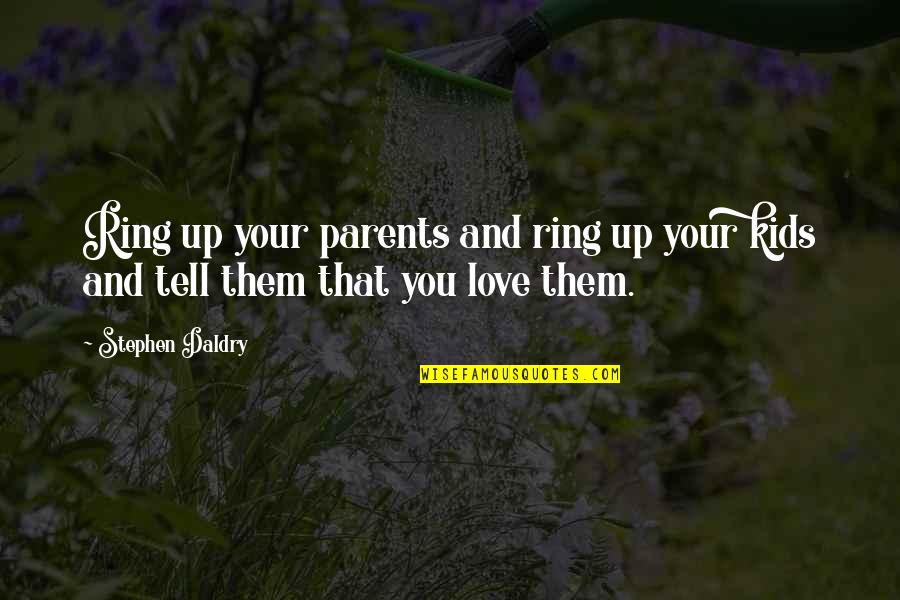 Ring up your parents and ring up your kids and tell them that you love them.
—
Stephen Daldry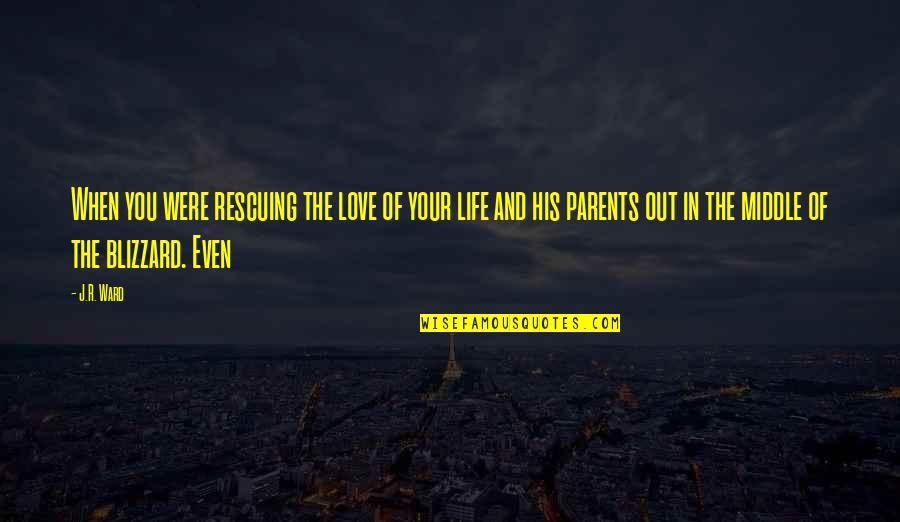 When you were rescuing the love of your life and his parents out in the middle of the blizzard. Even
—
J.R. Ward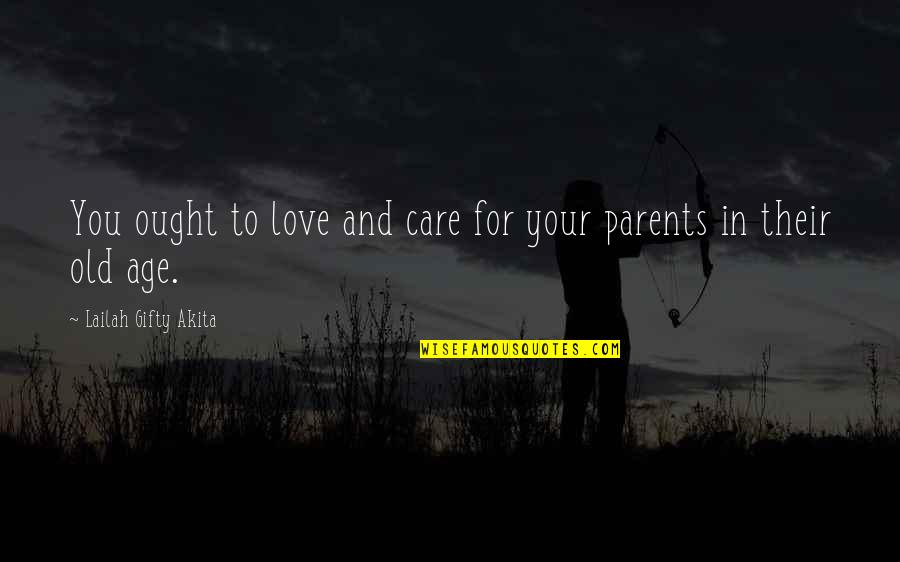 You ought to love and care for your parents in their old age.
—
Lailah Gifty Akita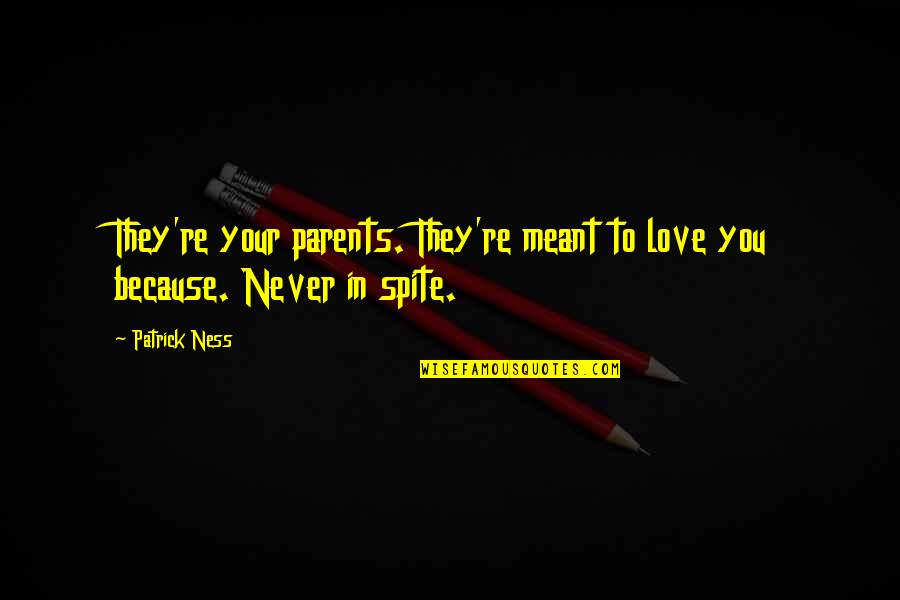 They're your parents. They're meant to love you because. Never in spite. —
Patrick Ness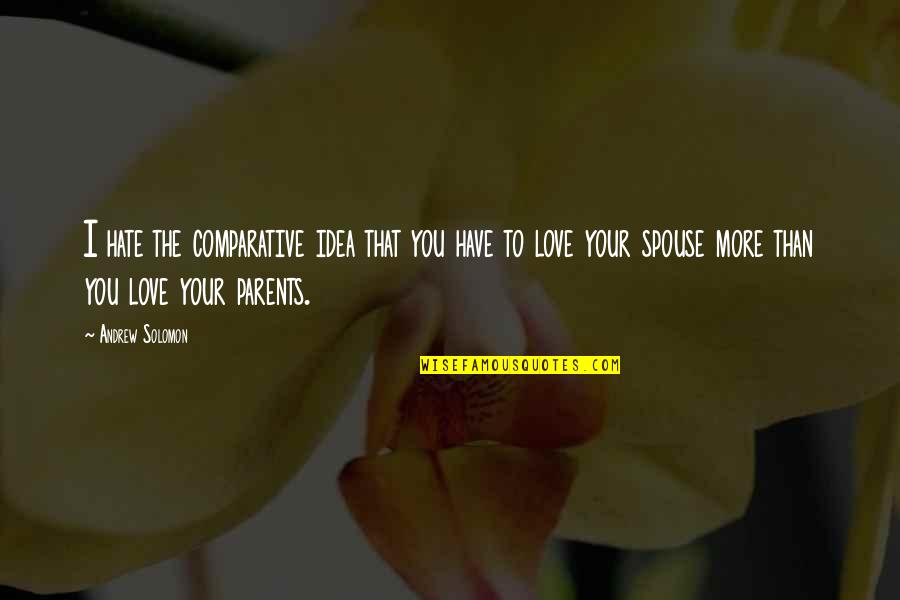 I hate the comparative idea that you have to love your spouse more than you love your parents. —
Andrew Solomon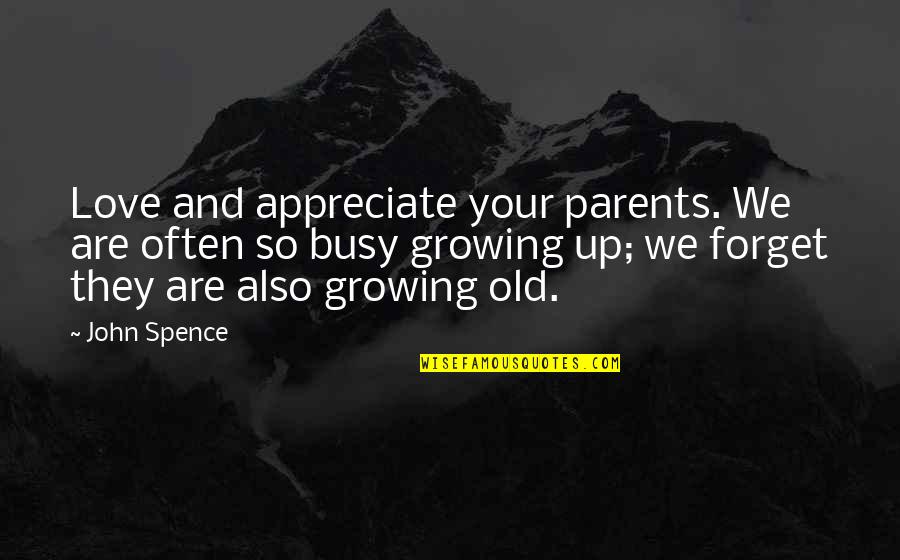 Love and appreciate your parents. We are often so busy growing up; we forget they are also growing old. —
John Spence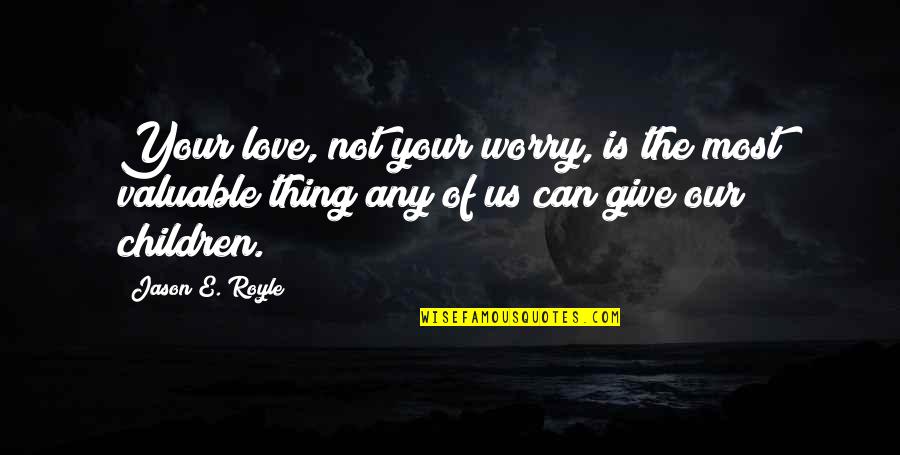 Your love, not your worry, is the most valuable thing any of us can give our children. —
Jason E. Royle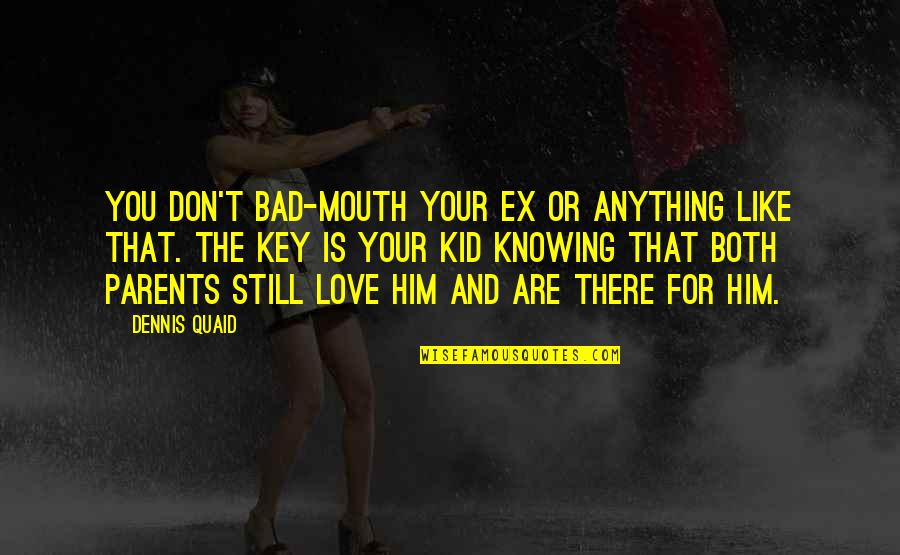 You don't bad-mouth your ex or anything like that. The key is your kid knowing that both parents still love him and are there for him. —
Dennis Quaid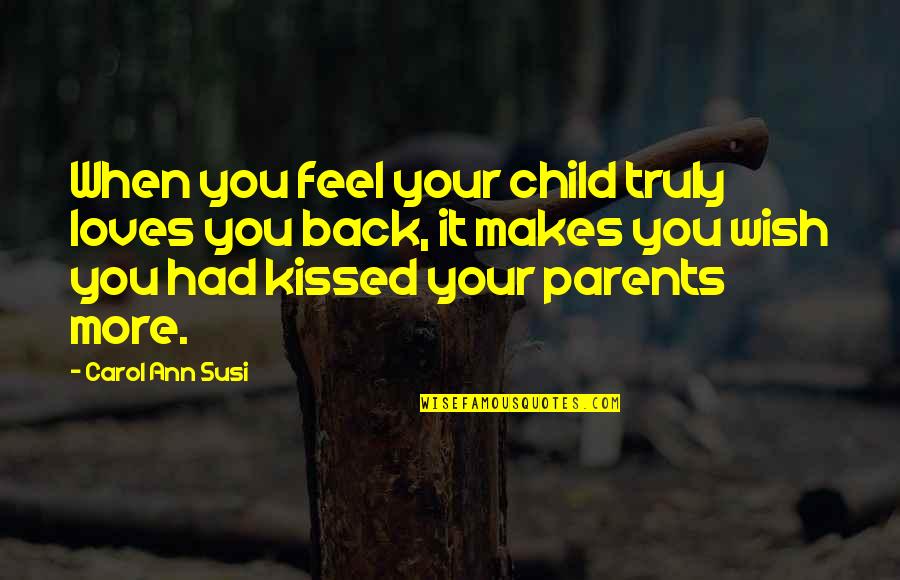 When you feel your child truly loves you back, it makes you wish you had kissed your parents more. —
Carol Ann Susi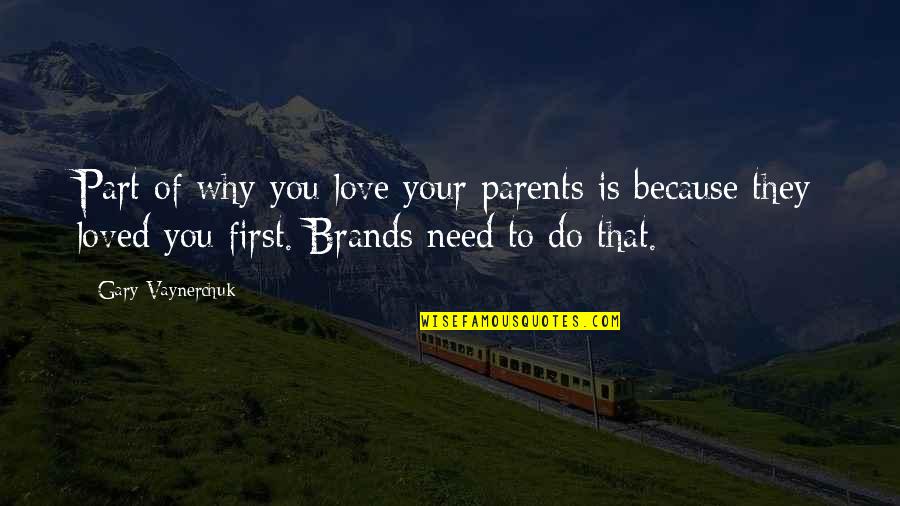 Part of why you love your parents is because they loved you first. Brands need to do that. —
Gary Vaynerchuk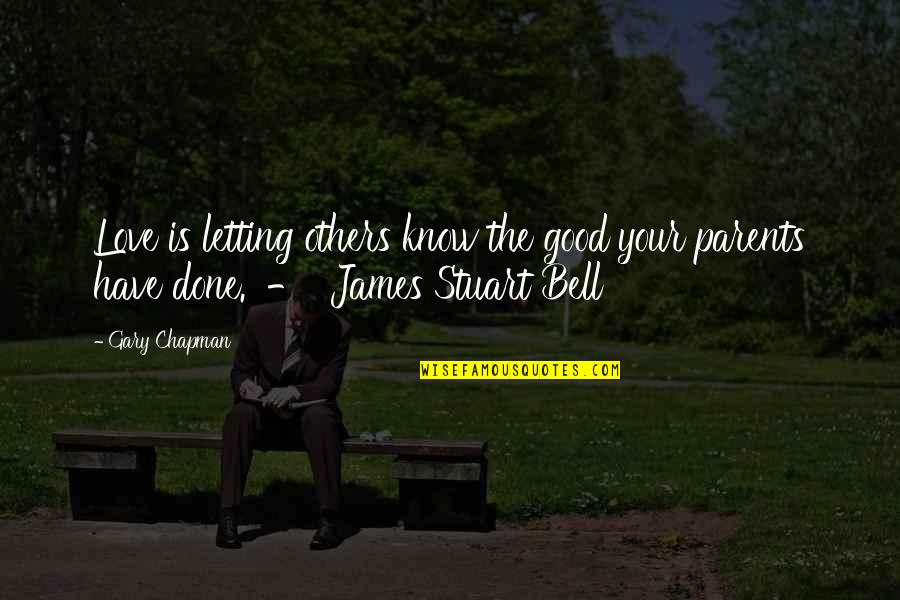 Love is letting others know the good your parents have done. - James Stuart Bell —
Gary Chapman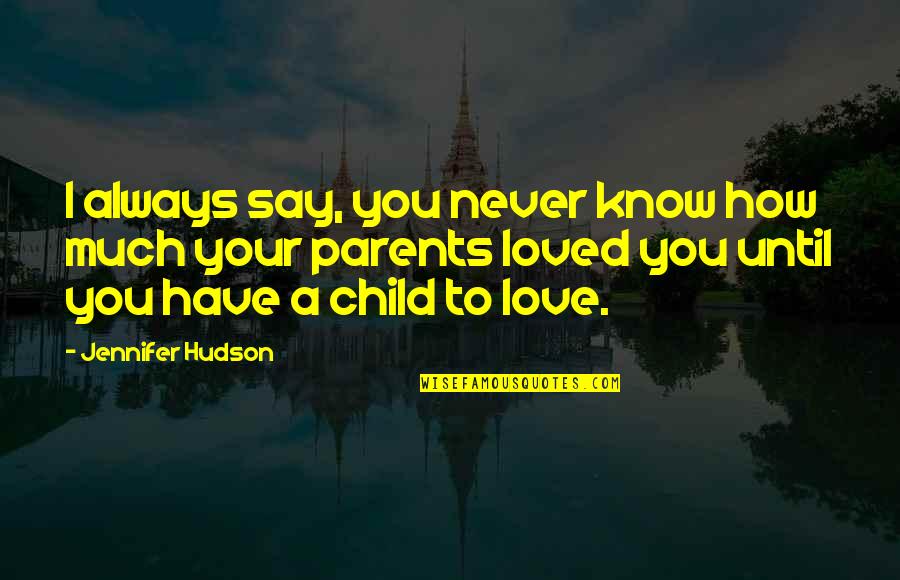 I always say, you never know how much
your parents love
d you until you have a child to love. —
Jennifer Hudson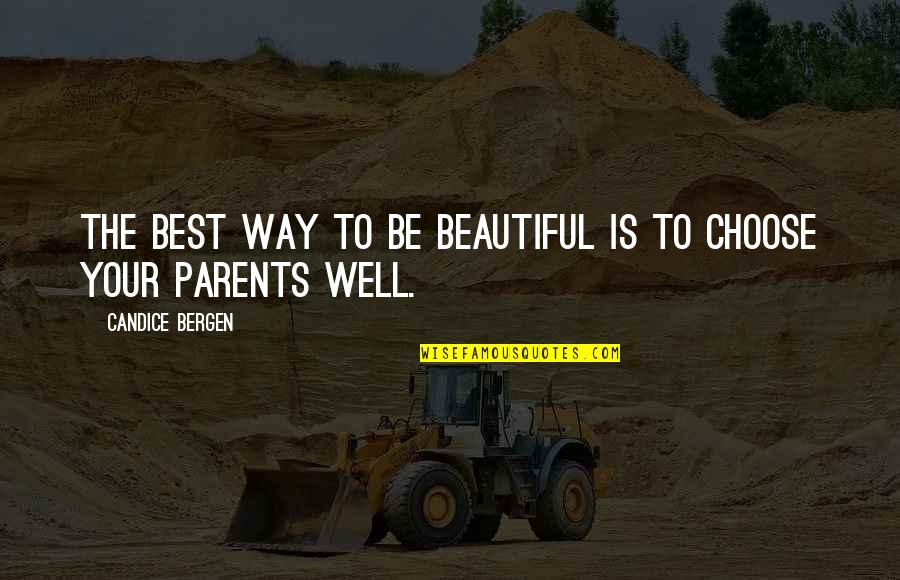 The best way to be beautiful is to choose your parents well. —
Candice Bergen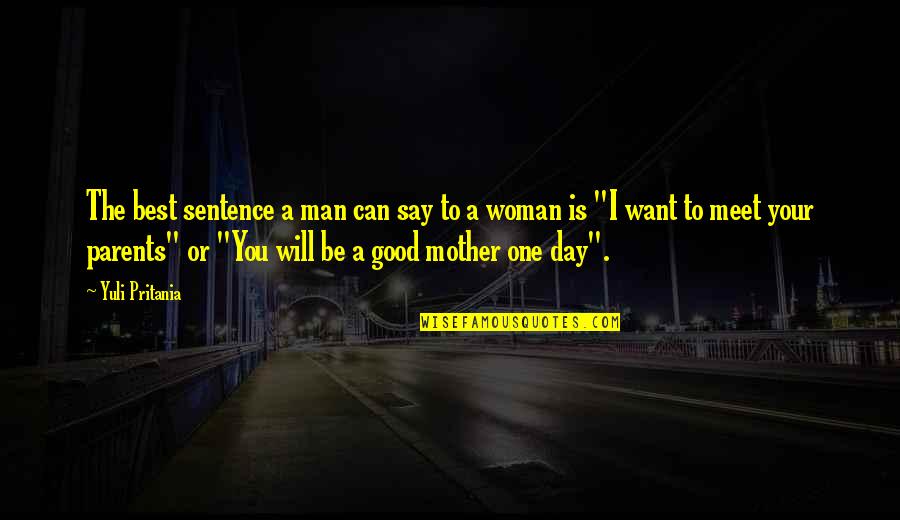 The best sentence a man can say to a woman is "I want to meet your parents" or "You will be a good mother one day". —
Yuli Pritania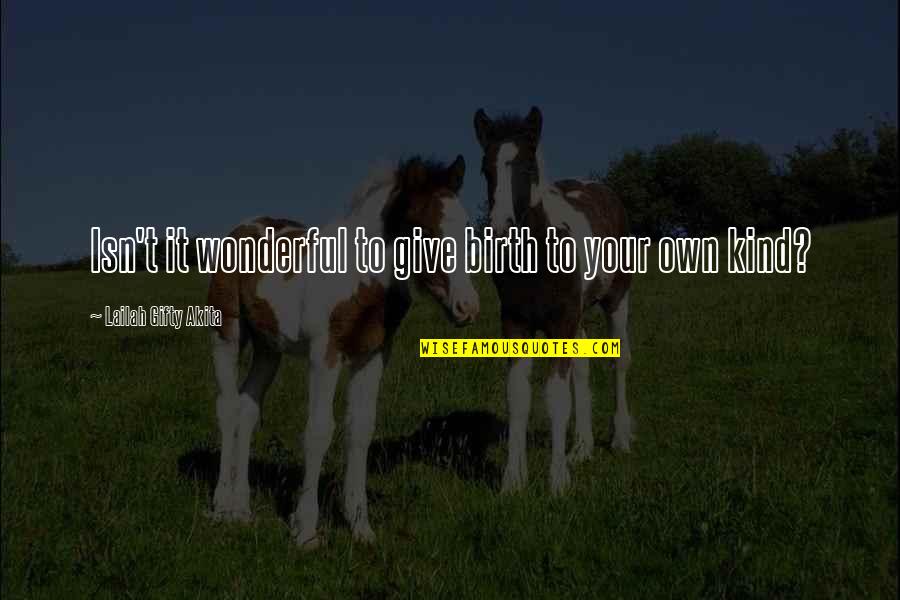 Isn't it wonderful to give birth to your own kind? —
Lailah Gifty Akita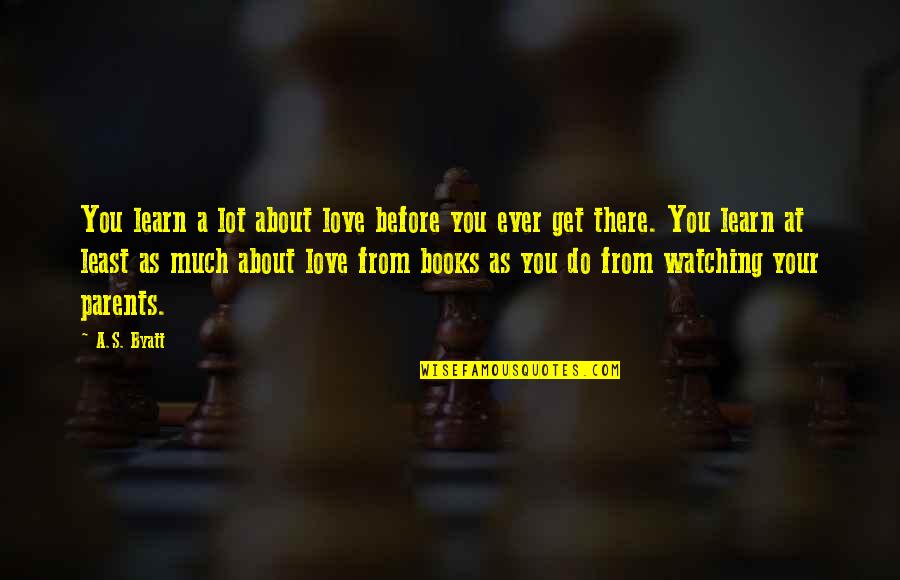 You learn a lot about love before you ever get there. You learn at least as much about love from books as you do from watching your parents. —
A.S. Byatt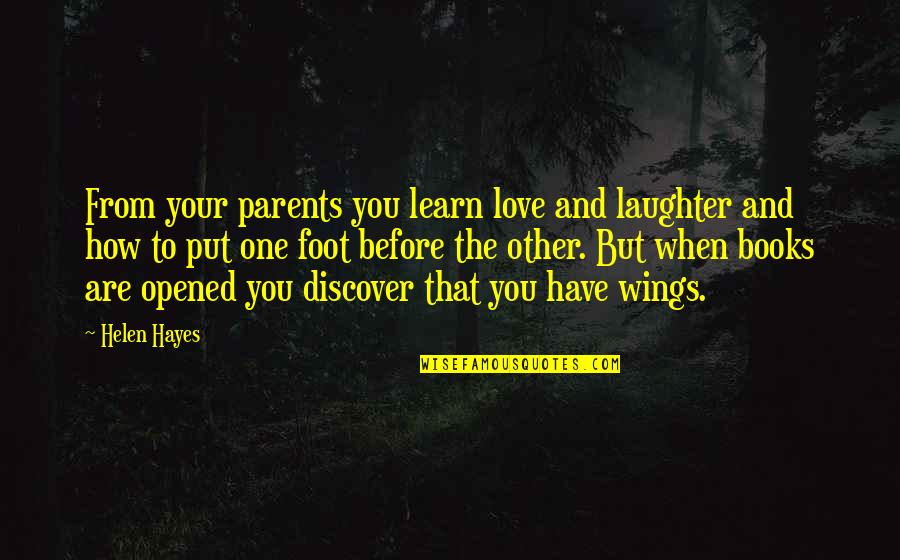 From your parents you learn love and laughter and how to put one foot before the other. But when books are opened you discover that you have wings. —
Helen Hayes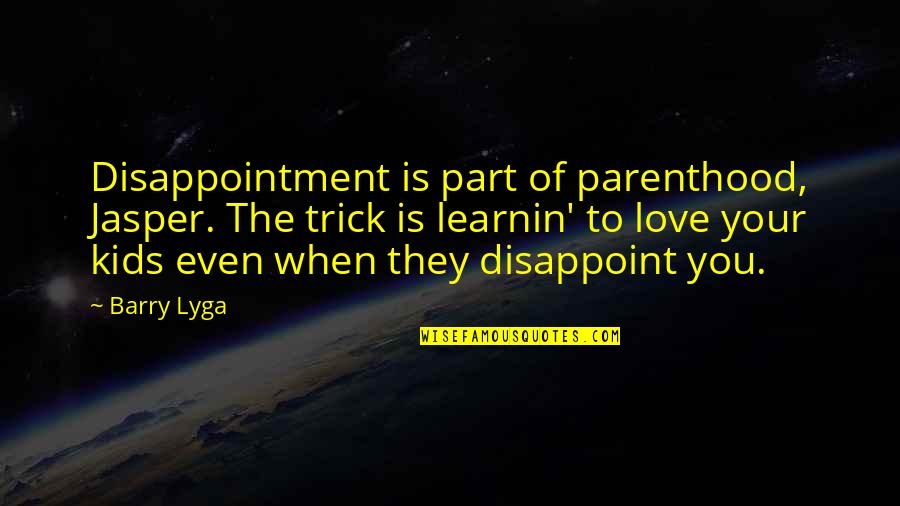 Disappointment is part of parenthood, Jasper. The trick is learnin' to love your kids even when they disappoint you. —
Barry Lyga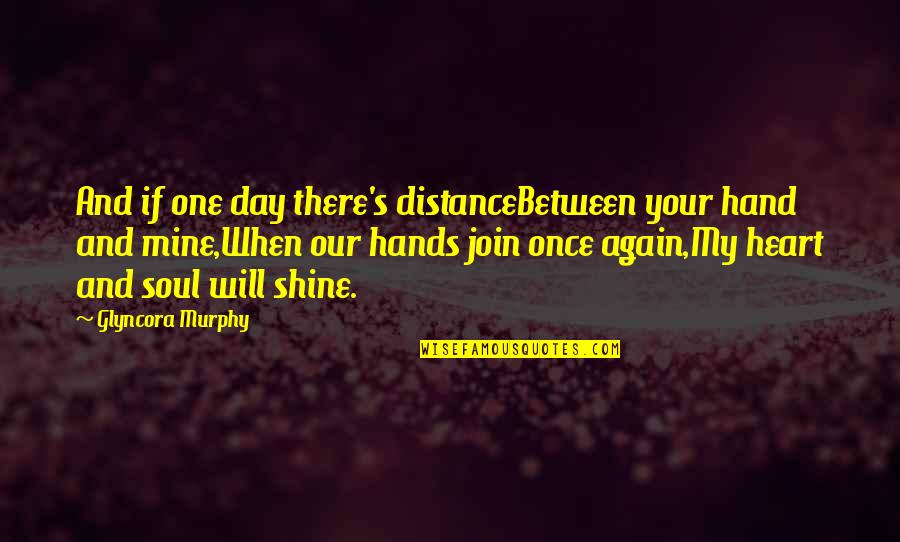 And if one day there's distance
Between your hand and mine,
When our hands join once again,
My heart and soul will shine. —
Glyncora Murphy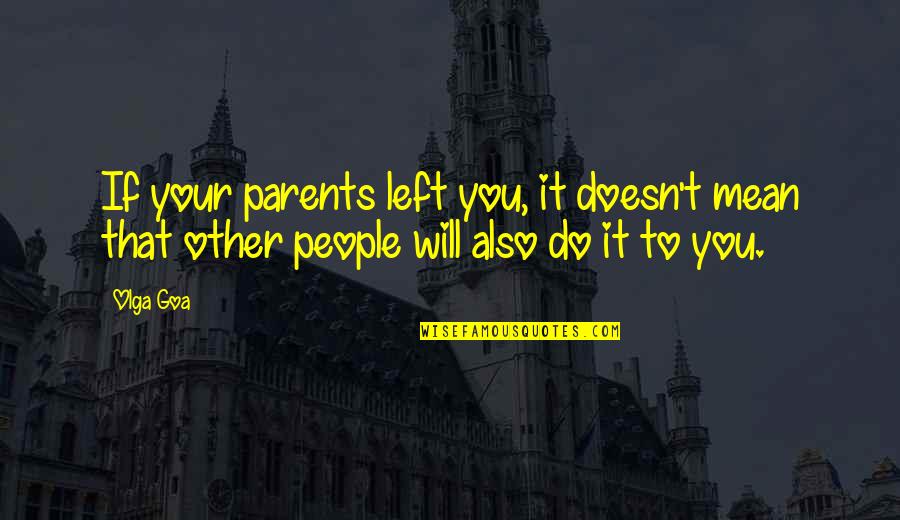 If your parents left you, it doesn't mean that other people will also do it to you. —
Olga Goa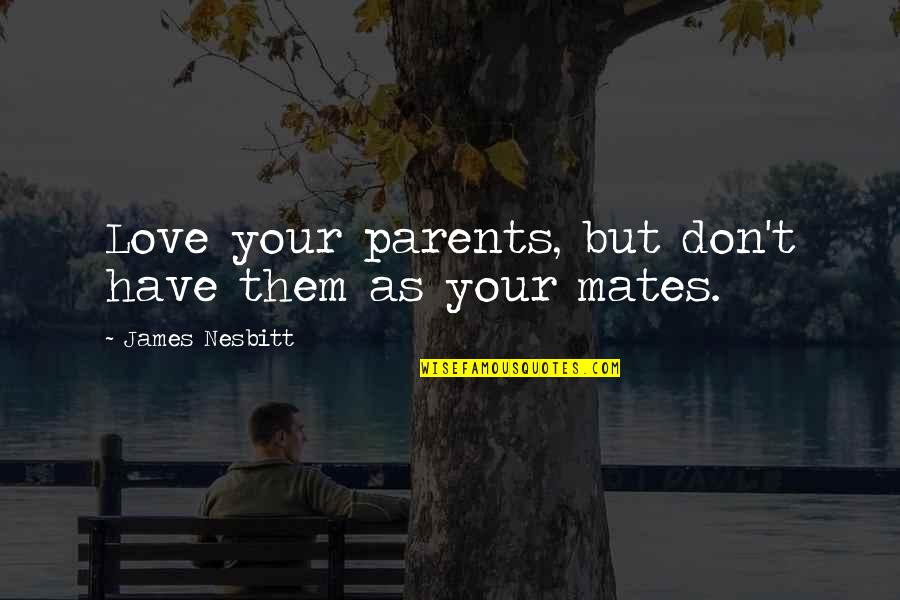 Love your parents, but don't have them as your mates. —
James Nesbitt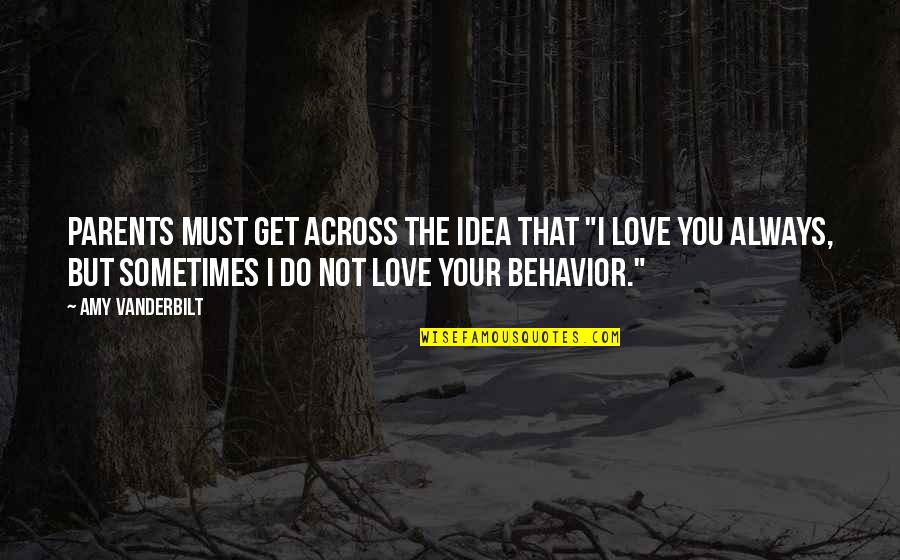 Parents must get across the idea that "I love you always, but sometimes I do not love your behavior." —
Amy Vanderbilt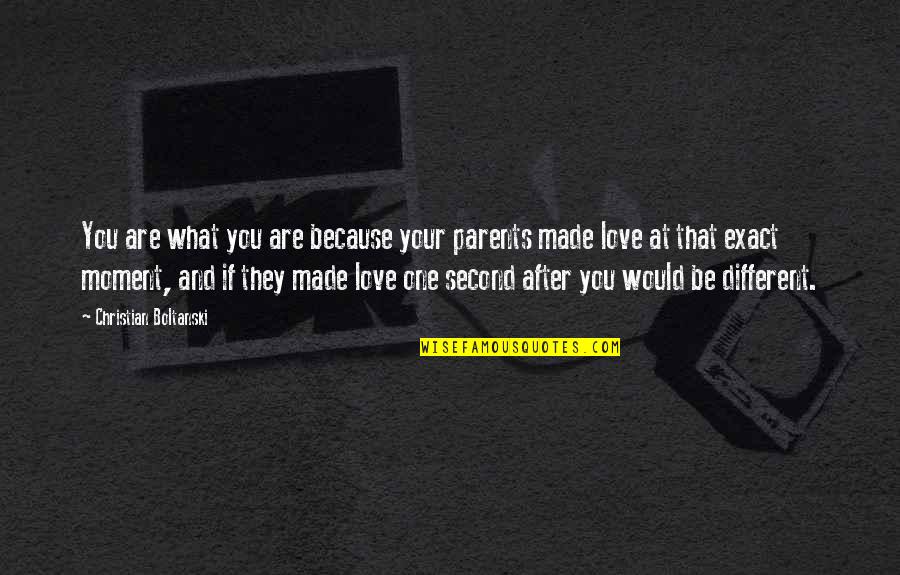 You are what you are because your parents made love at that exact moment, and if they made love one second after you would be different. —
Christian Boltanski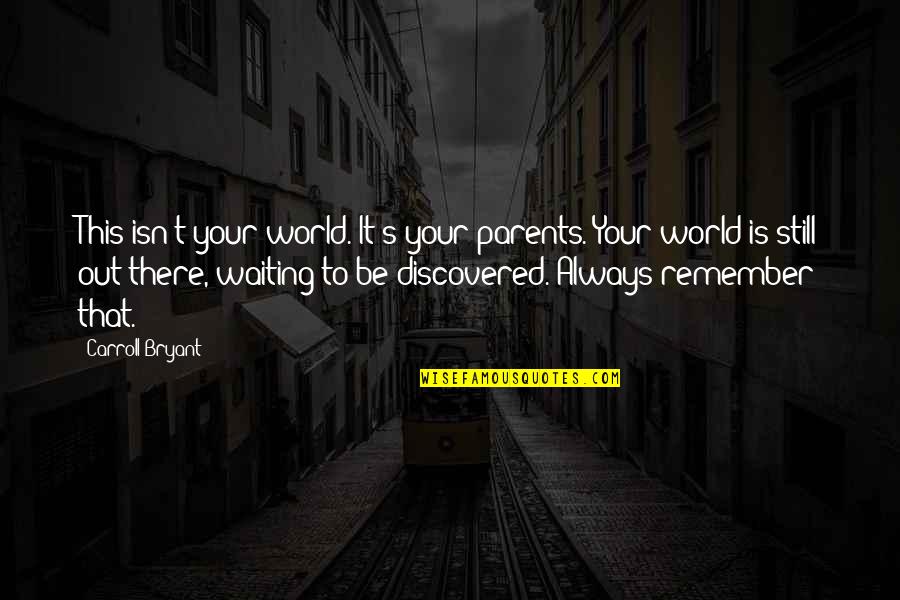 This isn't your world. It's your parents. Your world is still out there, waiting to be discovered. Always remember that. —
Carroll Bryant
Parents are your teachers until a certain point, and if they don't give you love, you'll go somewhere else to find it. —
Marguerite Moreau