Your Future Success Quotes
Collection of top 36 famous quotes about Your Future Success
Your Future Success Quotes & Sayings
Happy to read and share the best inspirational Your Future Success quotes, sayings and quotations on Wise Famous Quotes.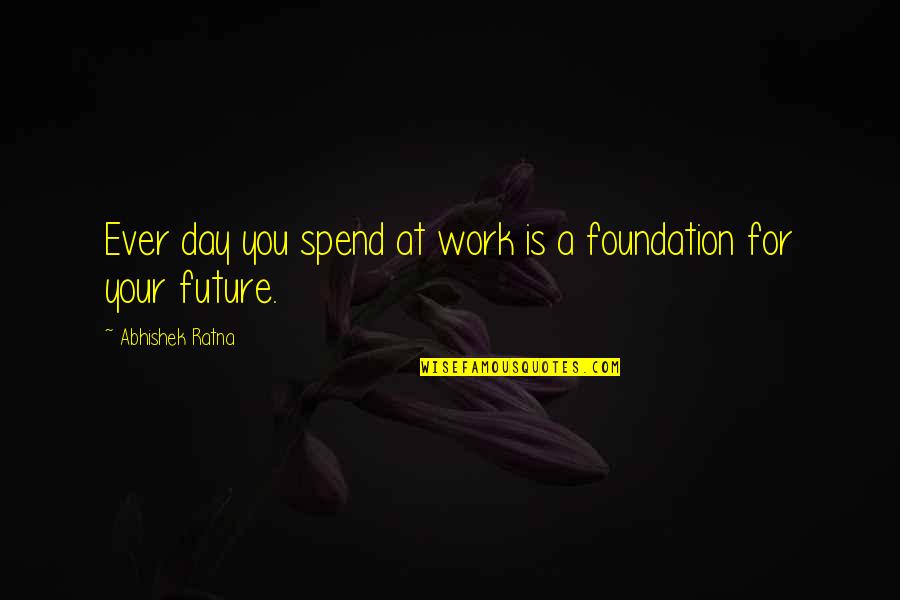 Ever day you spend at work is a foundation for your future.
—
Abhishek Ratna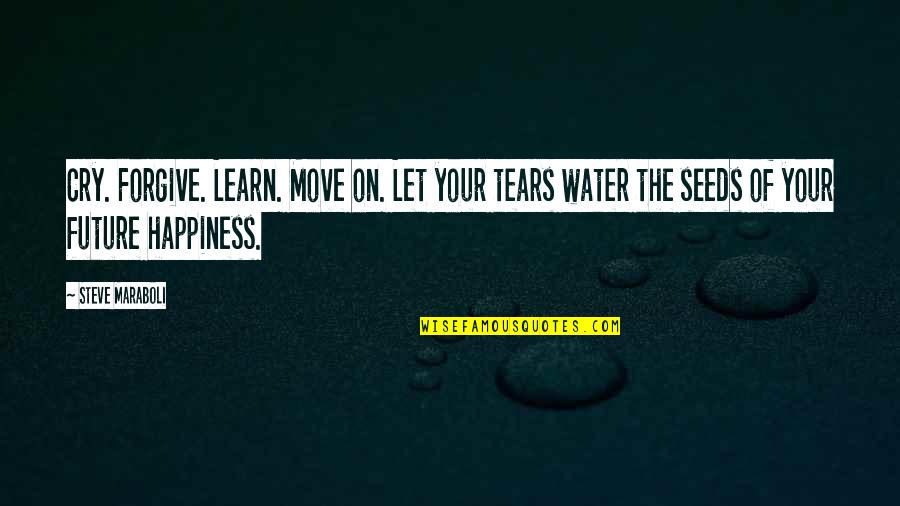 Cry. Forgive. Learn. Move on. Let your tears water the seeds of your future happiness.
—
Steve Maraboli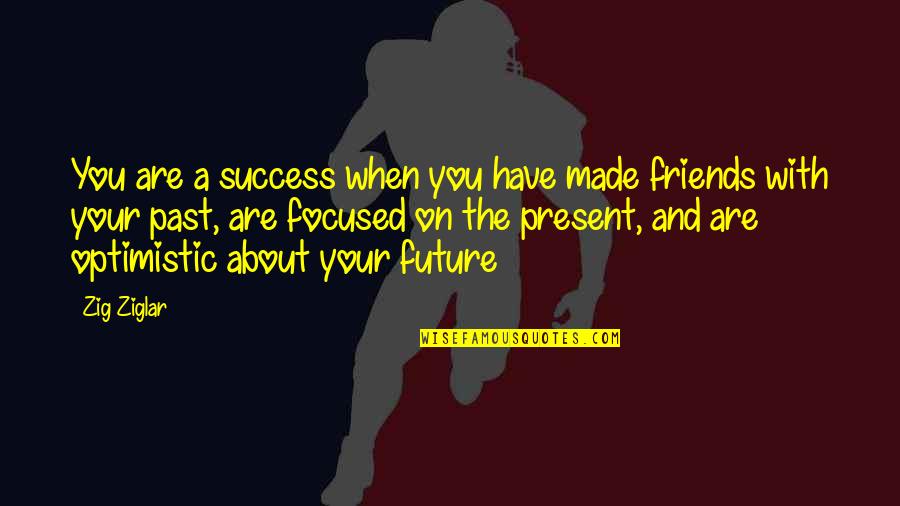 You are a success when you have made friends with your past, are focused on the present, and are optimistic about your future
—
Zig Ziglar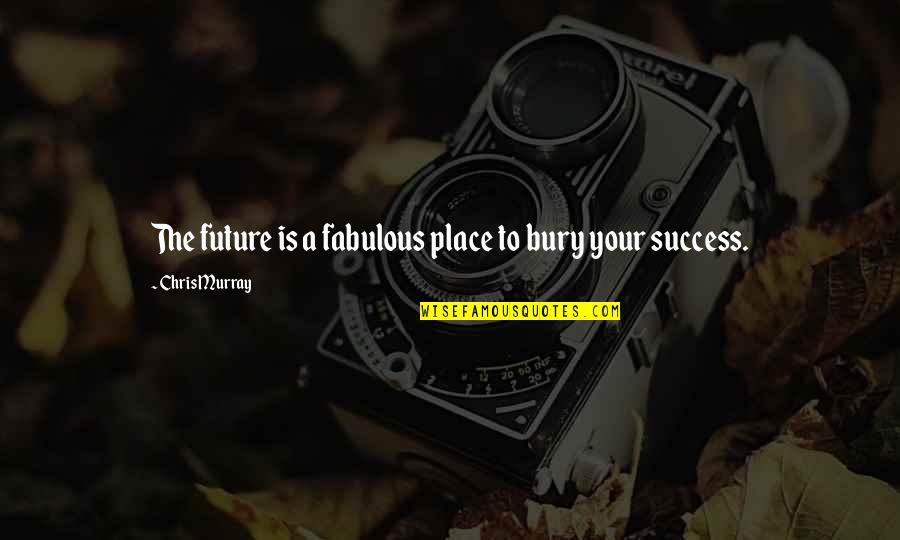 The future is a fabulous place to bury your success.
—
Chris Murray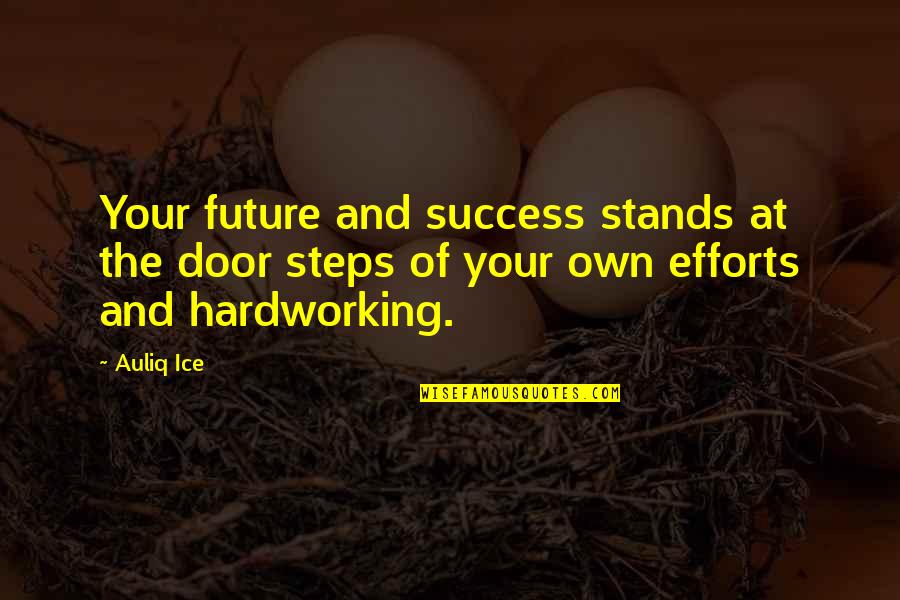 Your future and success stands at the door steps of your own efforts and hardworking.
—
Auliq Ice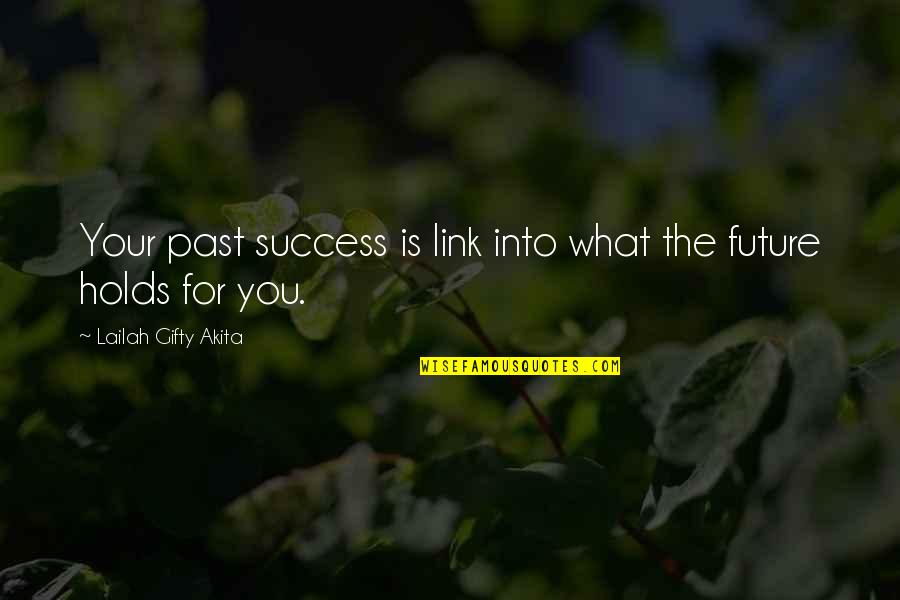 Your past success is link into what the future holds for you.
—
Lailah Gifty Akita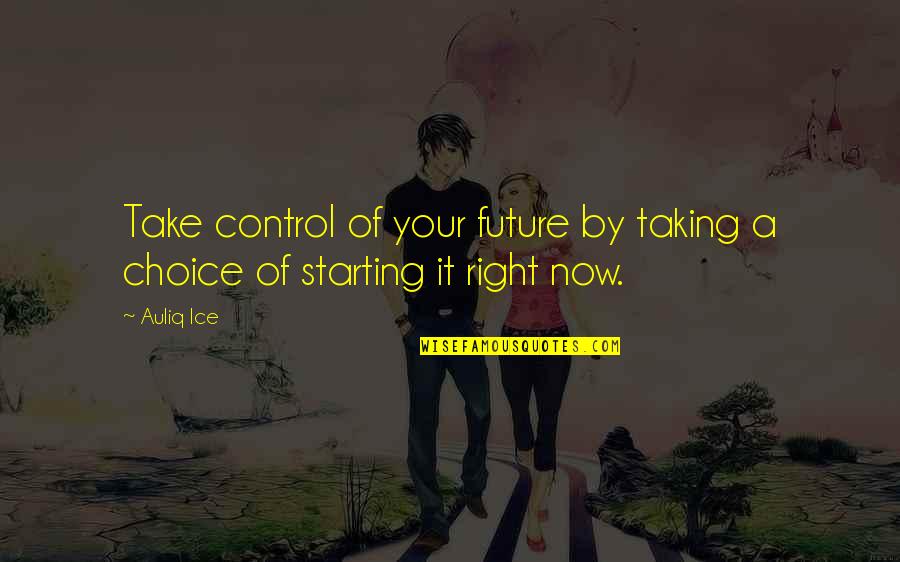 Take control of your future by taking a choice of starting it right now.
—
Auliq Ice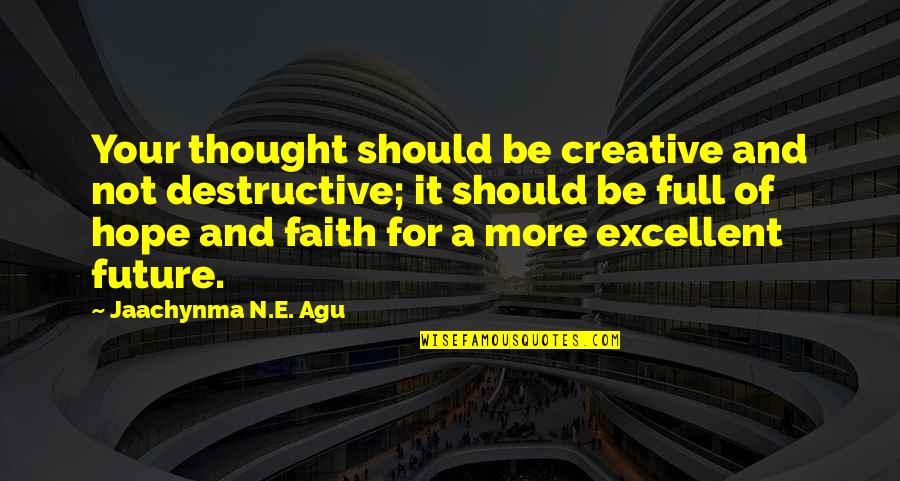 Your thought should be creative and not destructive; it should be full of hope and faith for a more excellent future.
—
Jaachynma N.E. Agu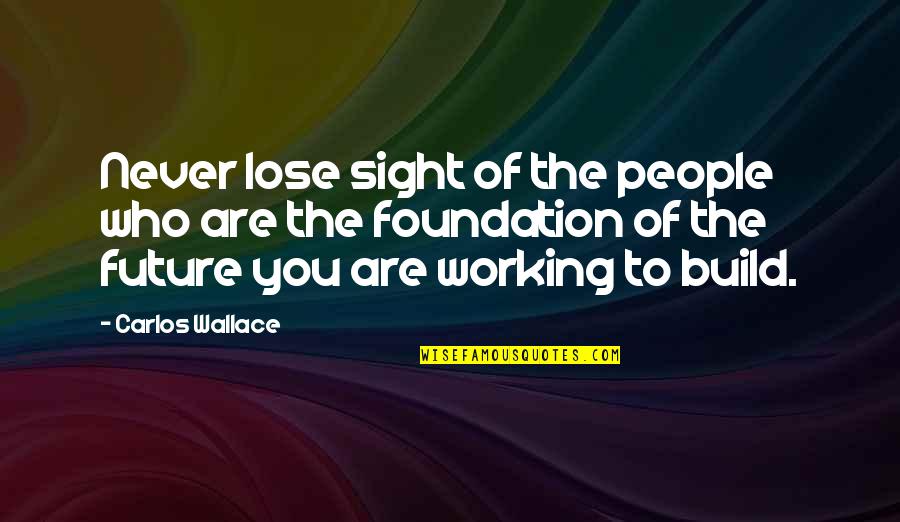 Never lose sight of the people who are the foundation of the future you are working to build. —
Carlos Wallace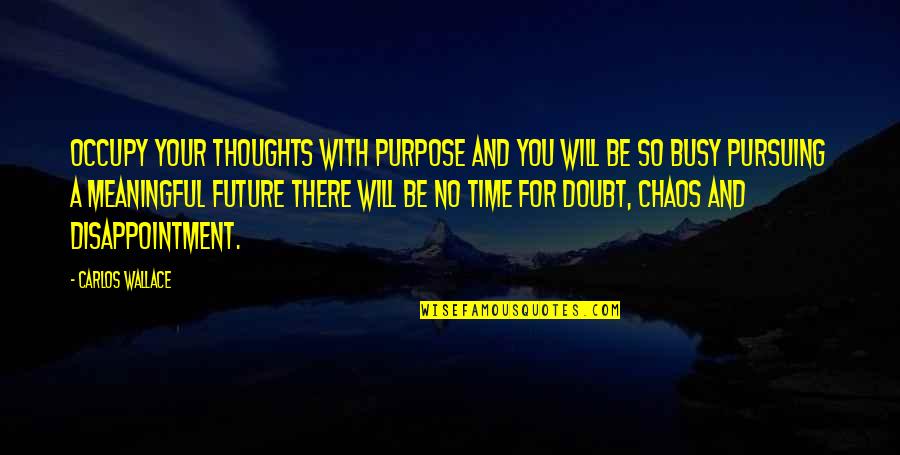 Occupy your thoughts with purpose and you will be so busy pursuing a meaningful future there will be no time for doubt, chaos and disappointment. —
Carlos Wallace
When you don't have a vision or a plan for the future, your mind has no choice but to dwell in the past. —
Steve Maraboli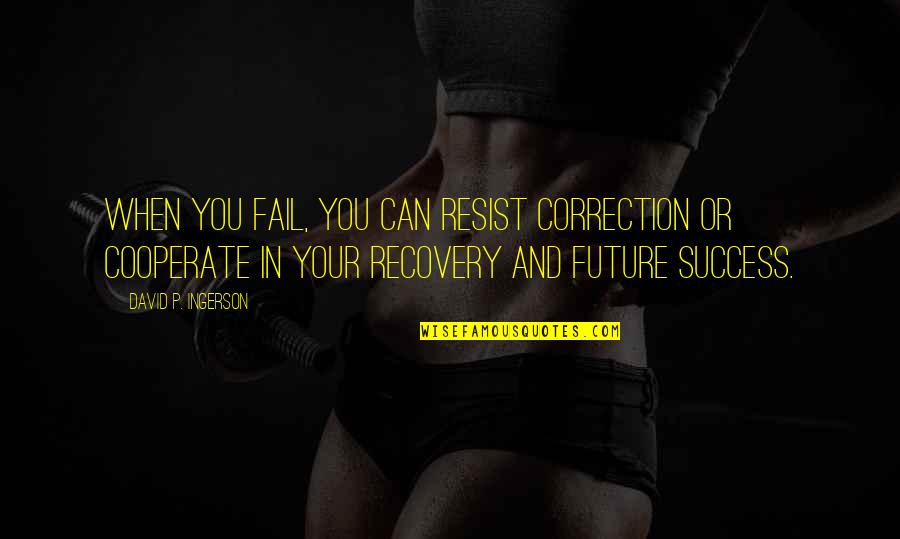 When you fail, you can resist correction or cooperate in your recovery and future success. —
David P. Ingerson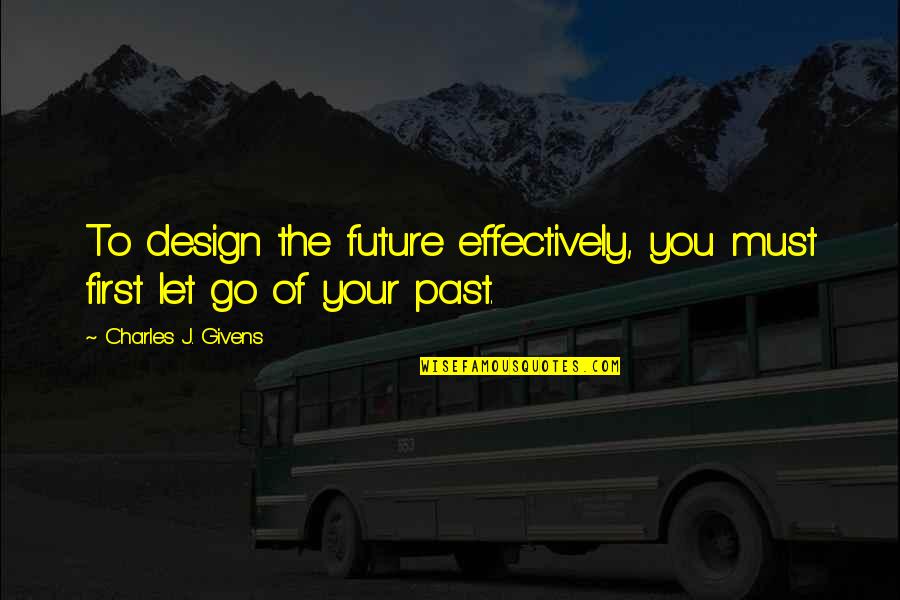 To design the future effectively, you must first let go of your past. —
Charles J. Givens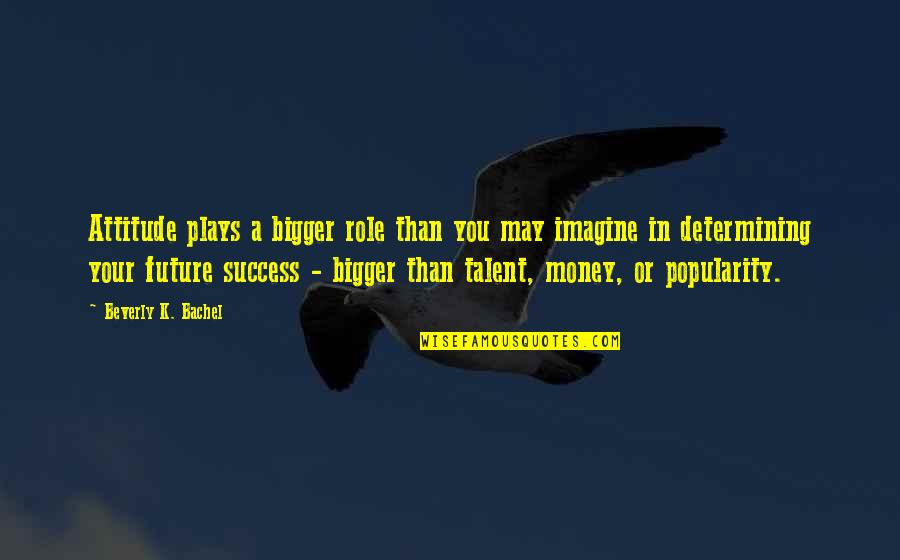 Attitude plays a bigger role than you may imagine in determining
your future success
- bigger than talent, money, or popularity. —
Beverly K. Bachel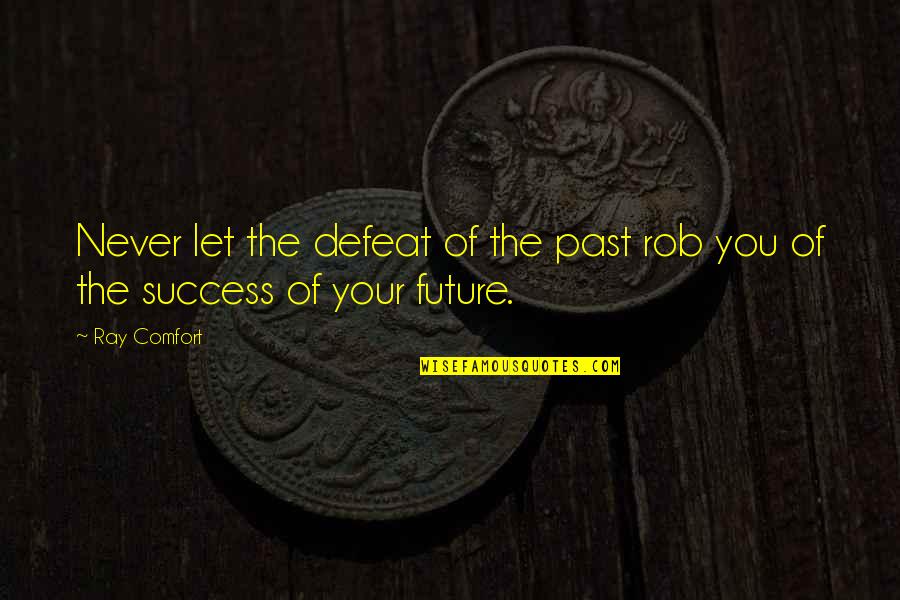 Never let the defeat of the past rob you of the success of your future. —
Ray Comfort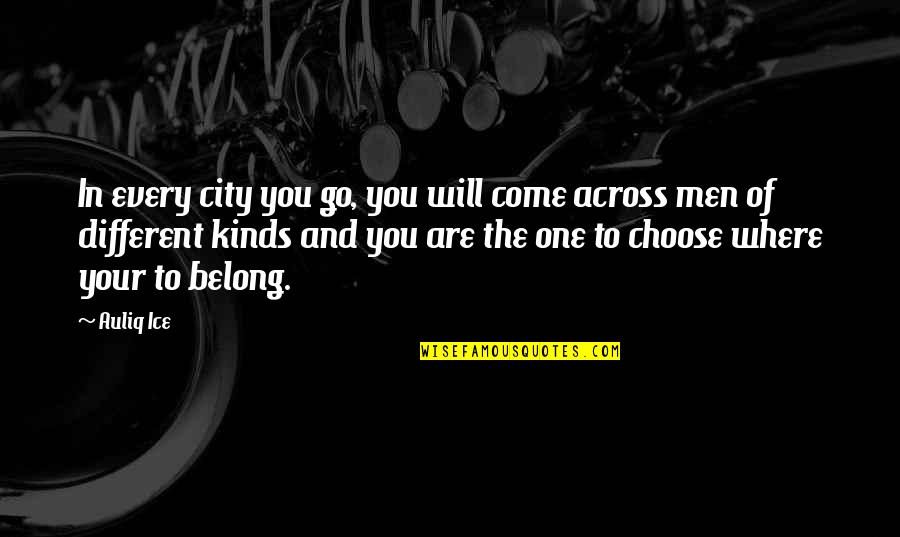 In every city you go, you will come across men of different kinds and you are the one to choose where your to belong. —
Auliq Ice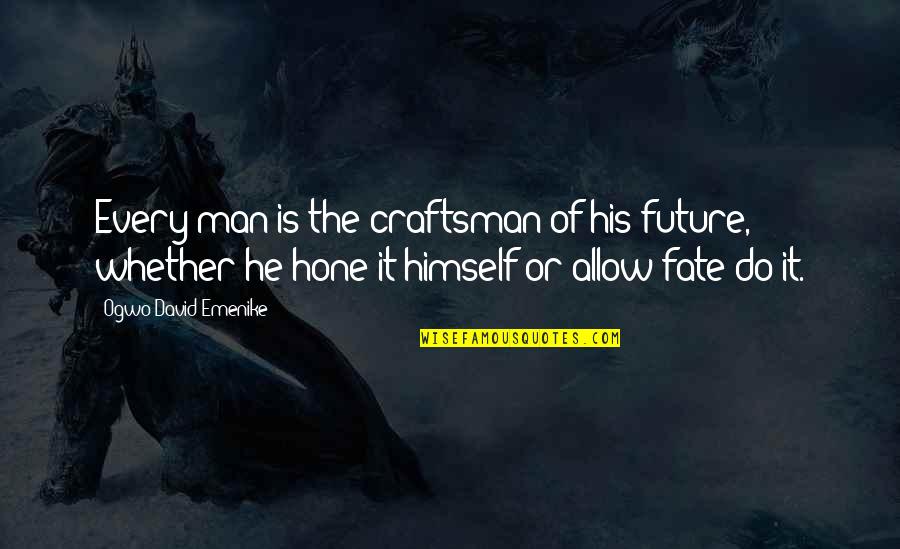 Every man is the craftsman of his future, whether he hone it himself or allow fate do it. —
Ogwo David Emenike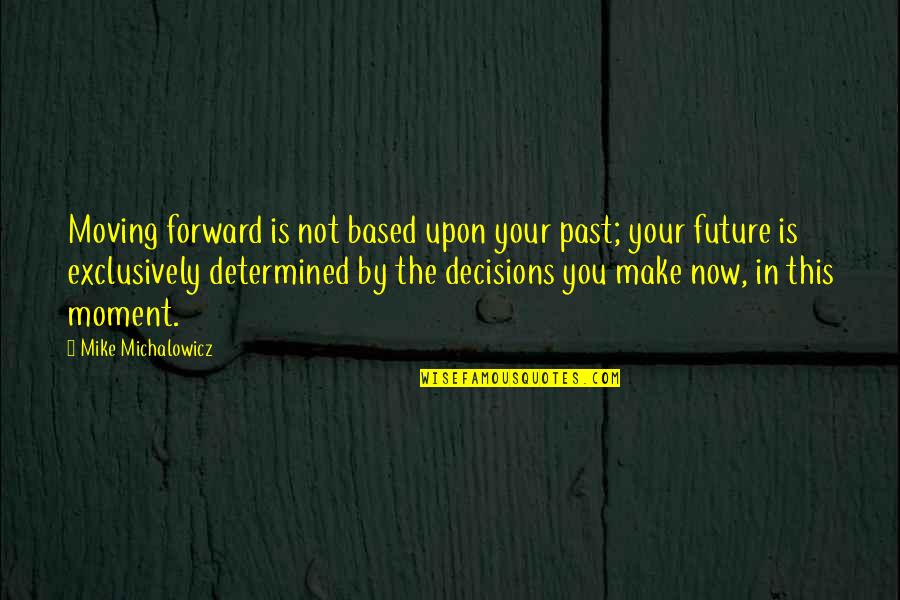 Moving forward is not based upon your past; your future is exclusively determined by the decisions you make now, in this moment. —
Mike Michalowicz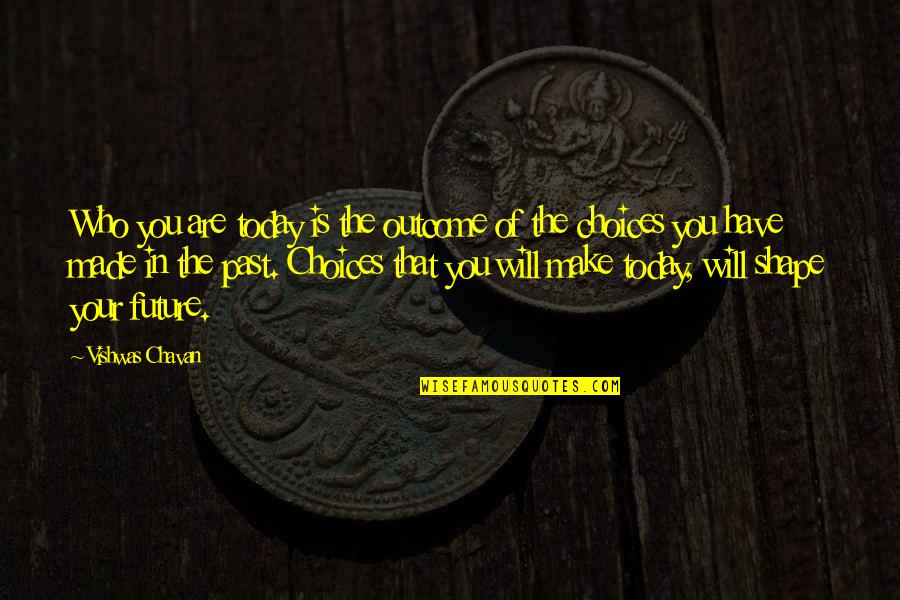 Who you are today is the outcome of the choices you have made in the past. Choices that you will make today, will shape your future. —
Vishwas Chavan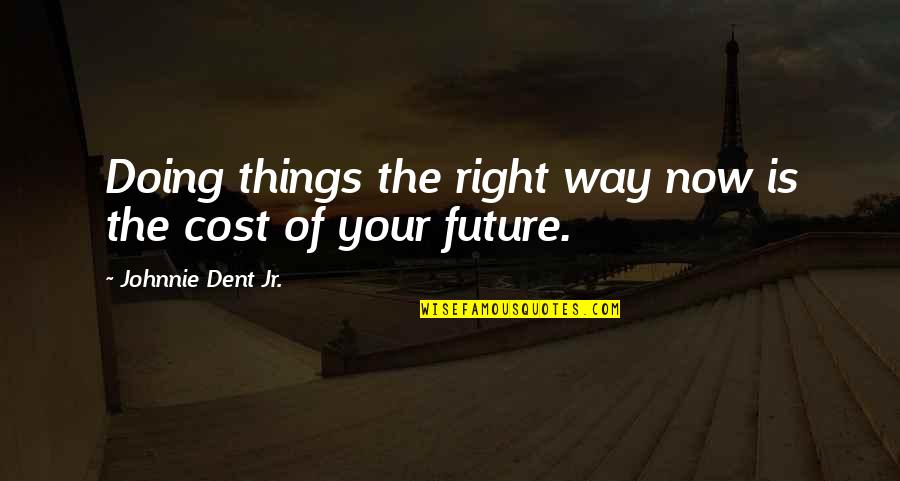 Doing things the right way now is the cost of your future. —
Johnnie Dent Jr.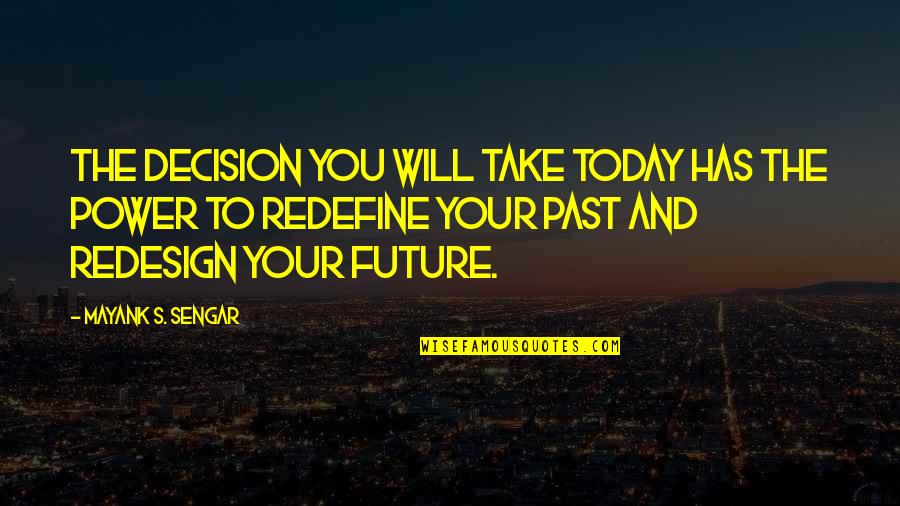 The decision you will take today has the power to redefine your past and redesign your future. —
Mayank S. Sengar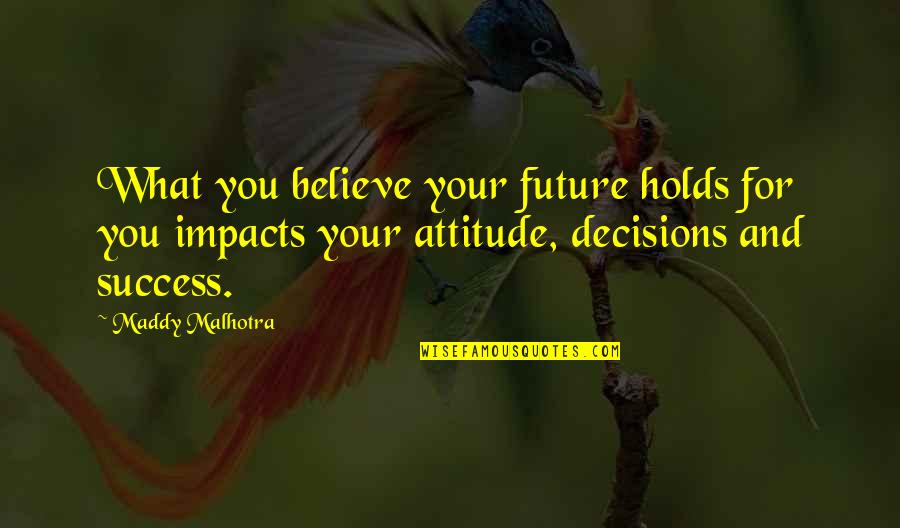 What you believe your future holds for you impacts your attitude, decisions and success. —
Maddy Malhotra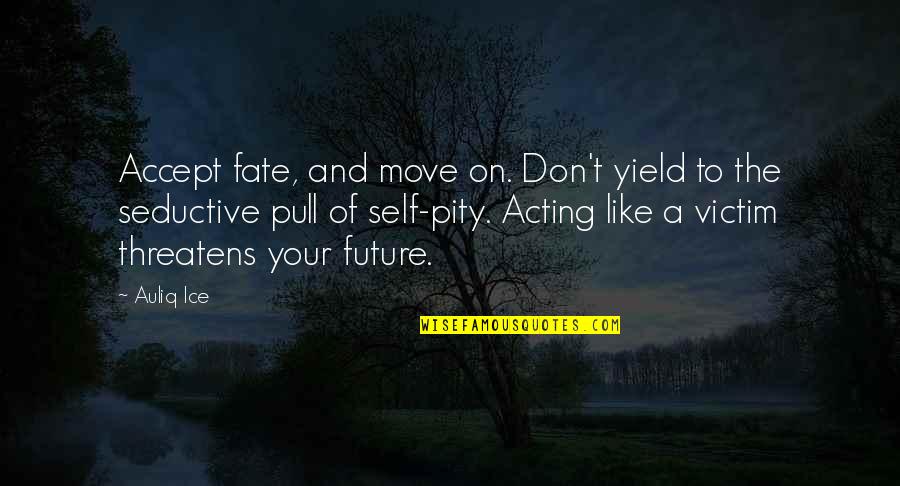 Accept fate, and move on. Don't yield to the seductive pull of self-pity. Acting like a victim threatens your future. —
Auliq Ice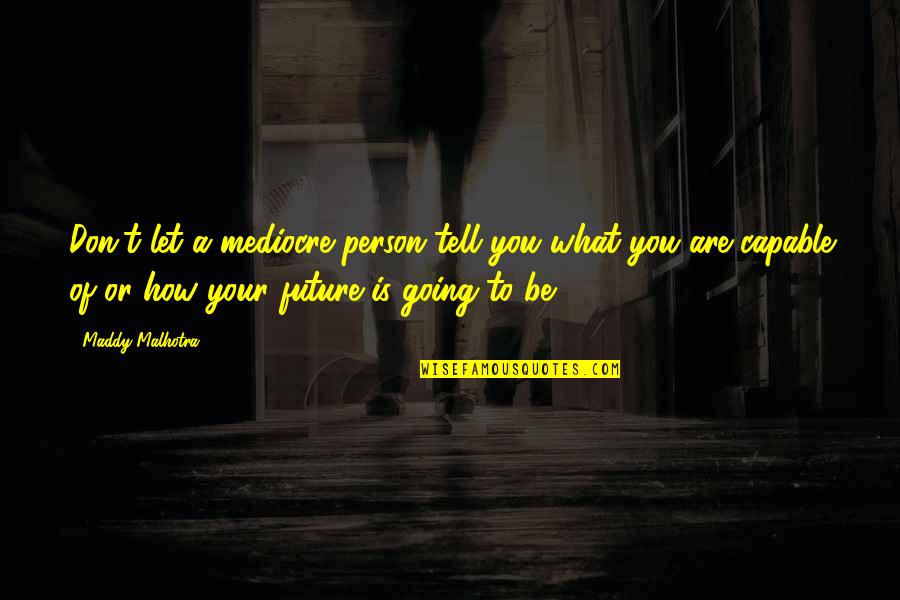 Don't let a mediocre person tell you what you are capable of or how your future is going to be. —
Maddy Malhotra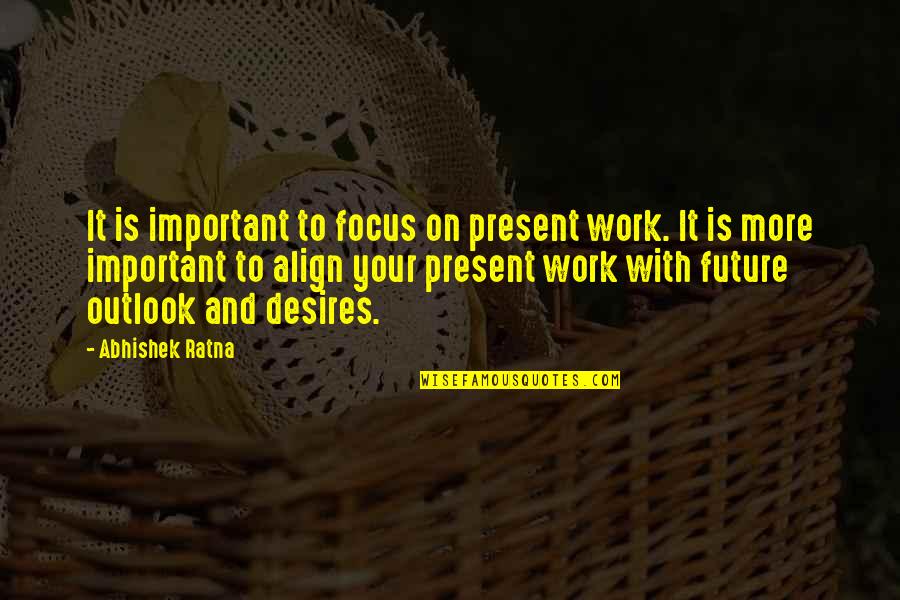 It is important to focus on present work. It is more important to align your present work with future outlook and desires. —
Abhishek Ratna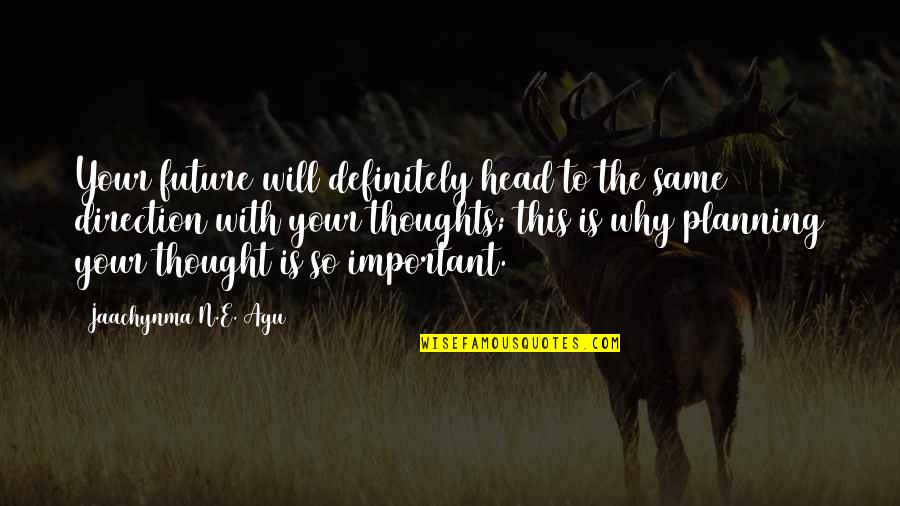 Your future will definitely head to the same direction with your thoughts; this is why planning your thought is so important. —
Jaachynma N.E. Agu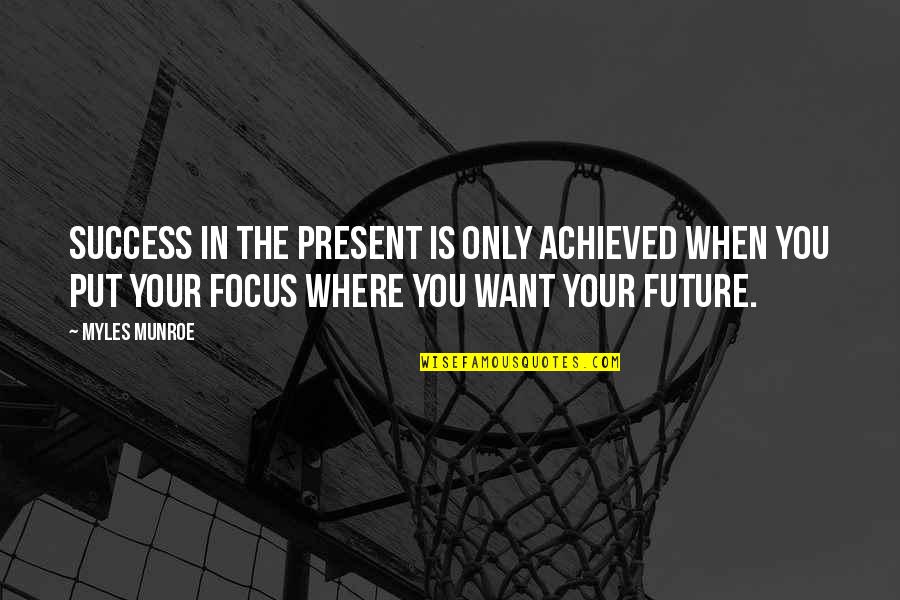 Success in the present is only achieved when you put your focus where you want your future. —
Myles Munroe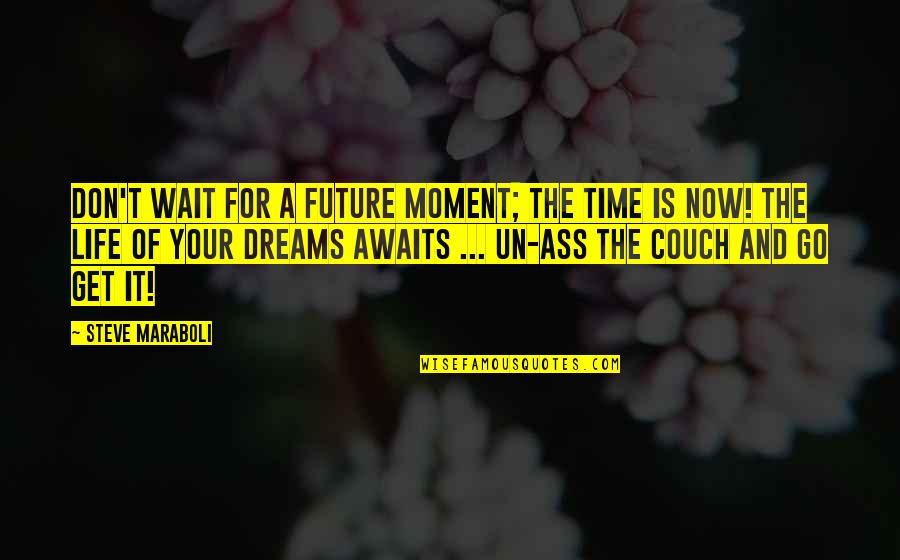 Don't wait for a future moment; the time is NOW! The life of your dreams awaits ... UN-ASS the couch and go get it! —
Steve Maraboli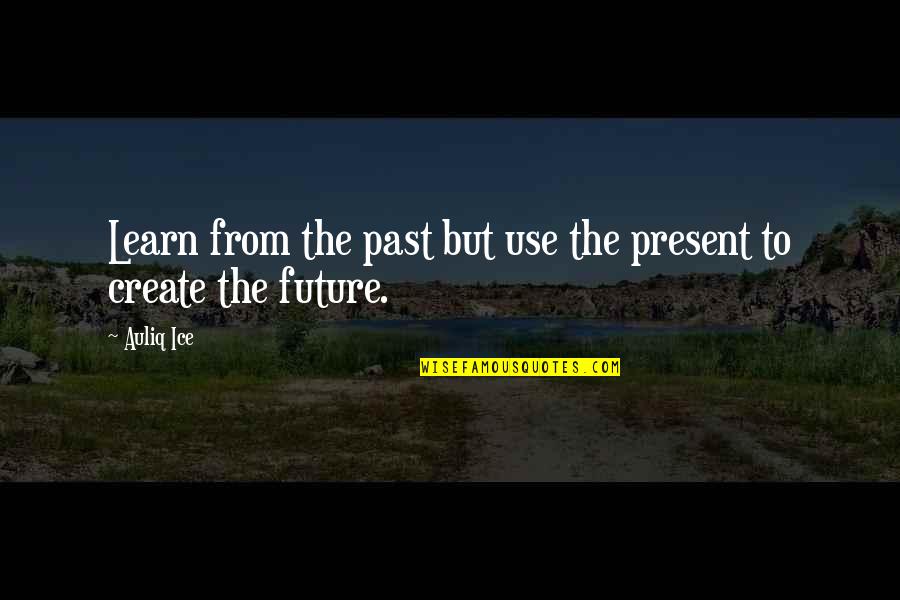 Learn from the past but use the present to create the future. —
Auliq Ice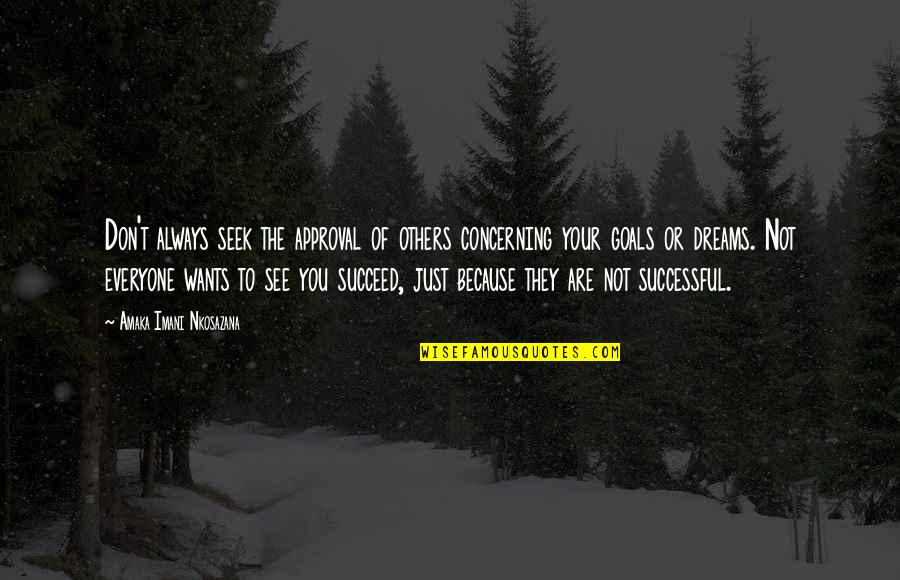 Don't always seek the approval of others concerning your goals or dreams. Not everyone wants to see you succeed, just because they are not successful. —
Amaka Imani Nkosazana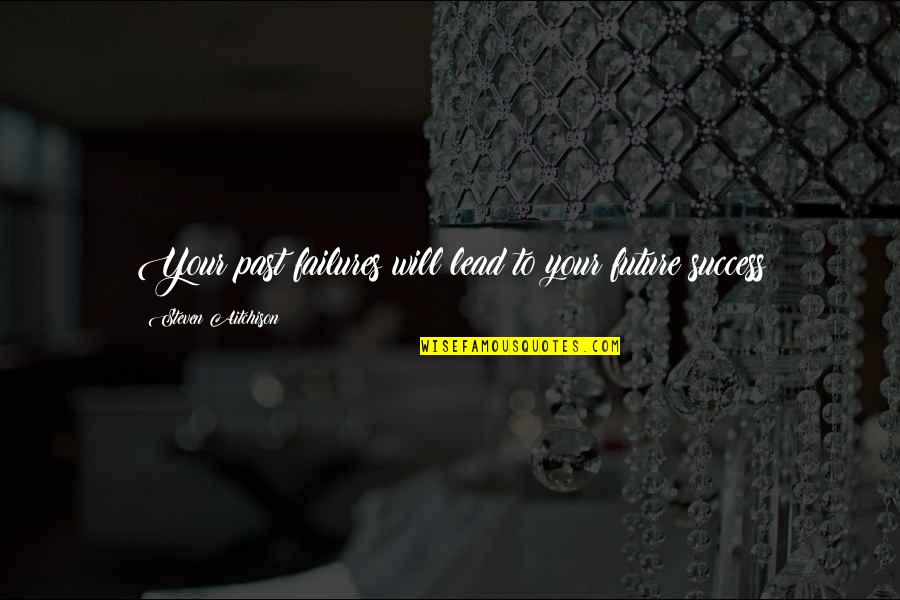 Your past failures will lead to
your future success
—
Steven Aitchison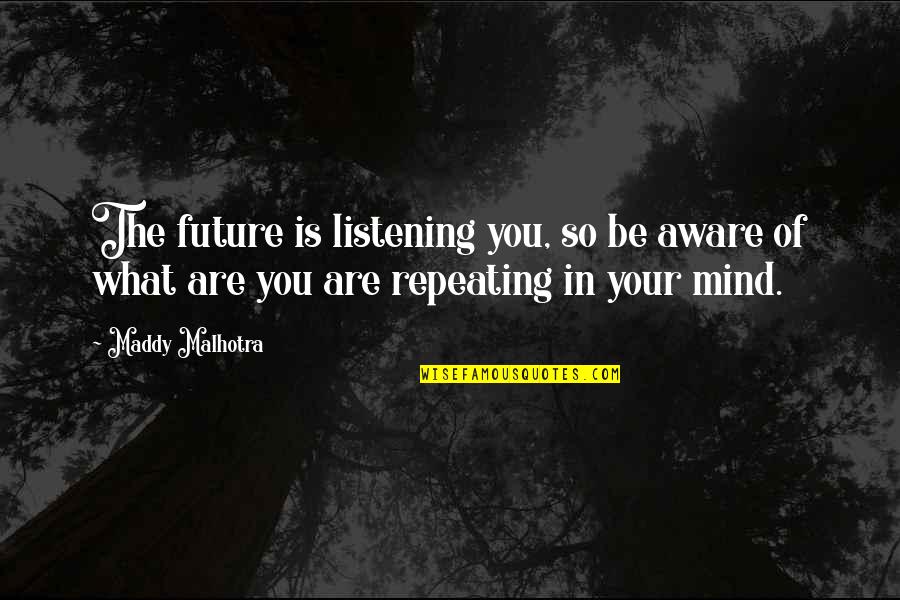 The future is listening you, so be aware of what are you are repeating in your mind. —
Maddy Malhotra
You need to use you imagined view of the future you dream of, then paint the statement in words, to state that clear dream of your desired future. —
Archibald Marwizi