Your Ex Boyfriend Quotes
Collection of top 46 famous quotes about Your Ex Boyfriend
Your Ex Boyfriend Quotes & Sayings
Happy to read and share the best inspirational Your Ex Boyfriend quotes, sayings and quotations on Wise Famous Quotes.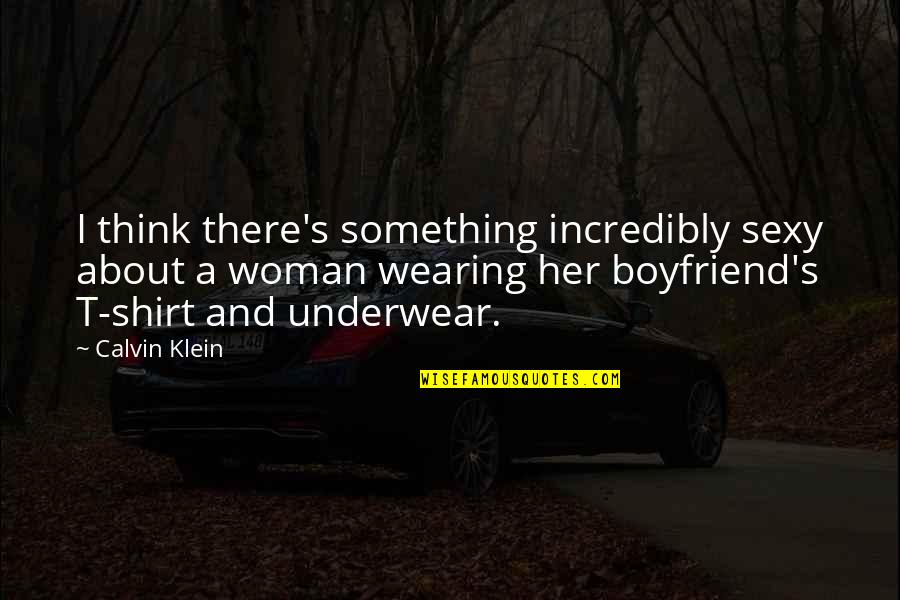 I think there's something incredibly sexy about a woman wearing her boyfriend's T-shirt and underwear.
—
Calvin Klein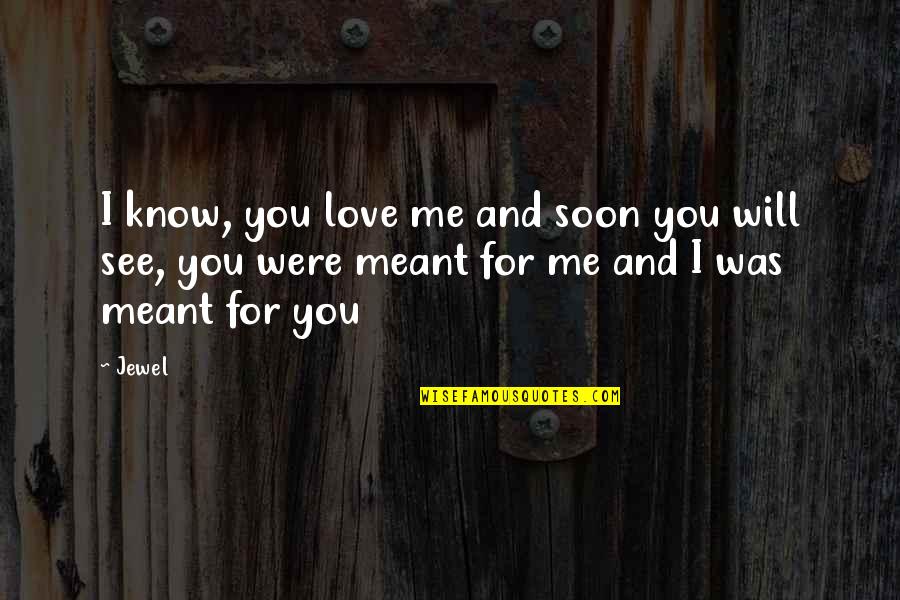 I know, you love me and soon you will see, you were meant for me and I was meant for you
—
Jewel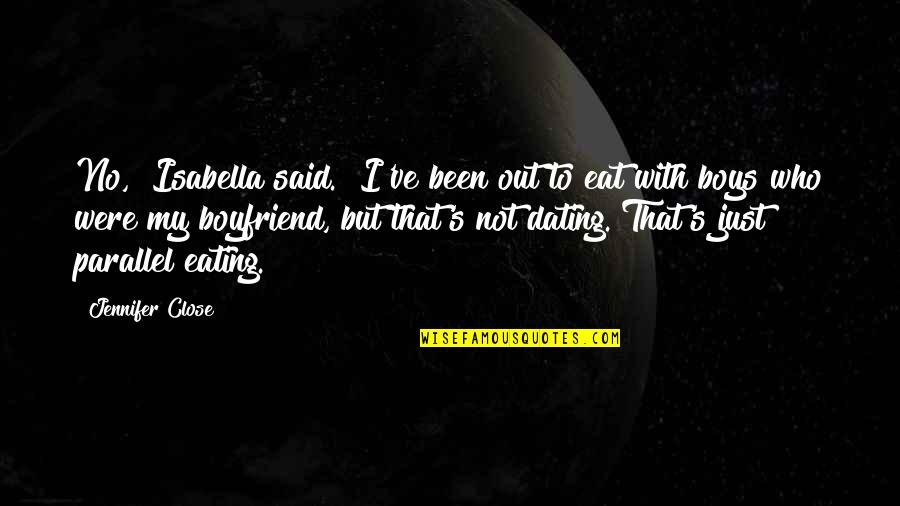 No," Isabella said. "I've been out to eat with boys who were my boyfriend, but that's not dating. That's just parallel eating.
—
Jennifer Close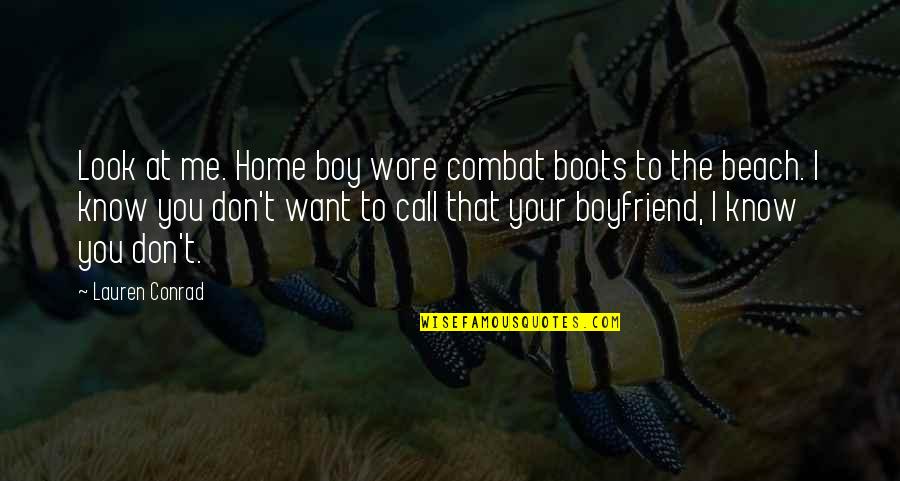 Look at me. Home boy wore combat boots to the beach. I know you don't want to call that your boyfriend, I know you don't.
—
Lauren Conrad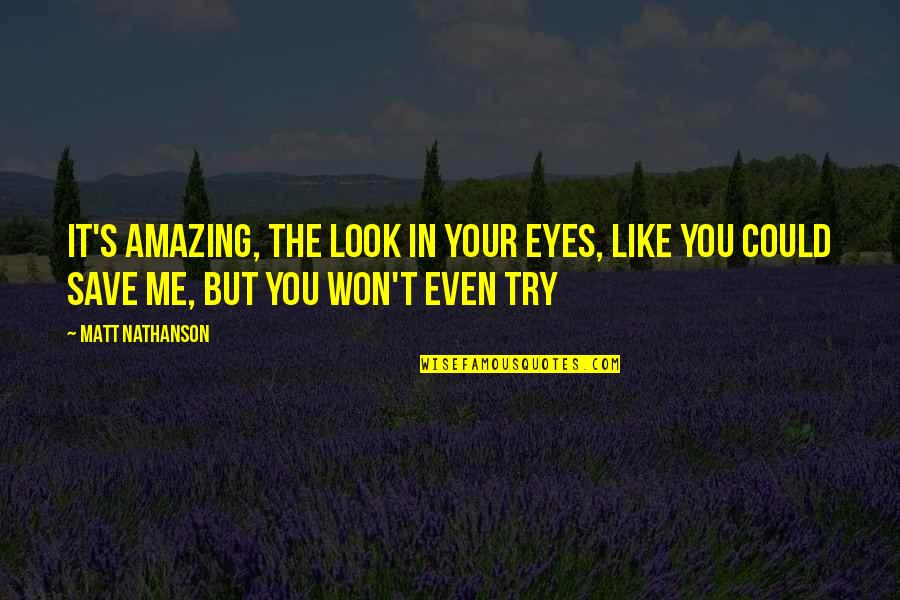 It's amazing, the look in your eyes, like you could save me, but you won't even try
—
Matt Nathanson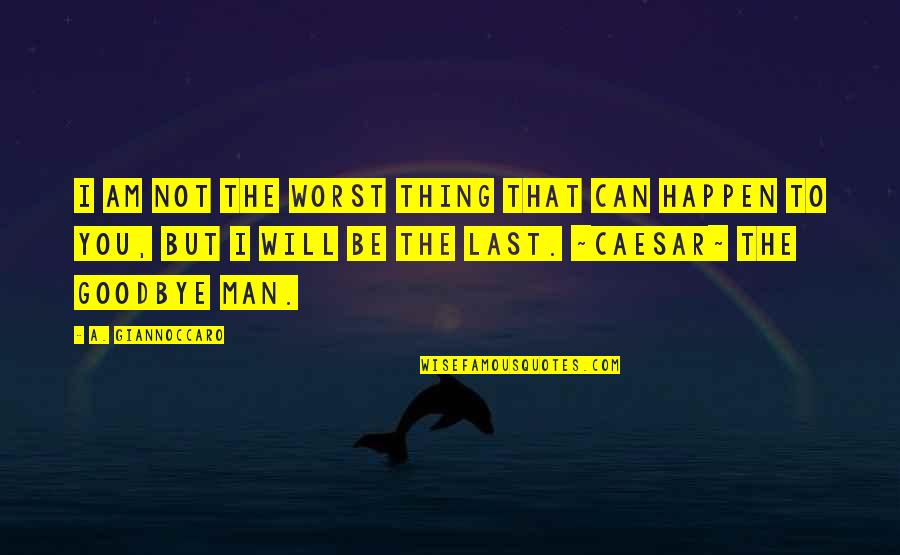 I am not the worst thing that can happen to you, but I will be the last. ~Caesar~ The Goodbye Man.
—
A. Giannoccaro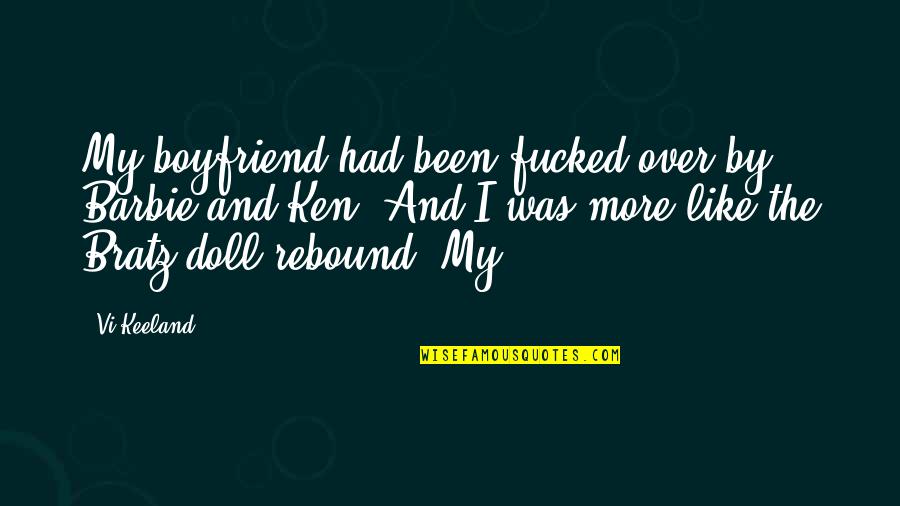 My boyfriend had been fucked over by Barbie and Ken. And I was more like the Bratz doll rebound. My —
Vi Keeland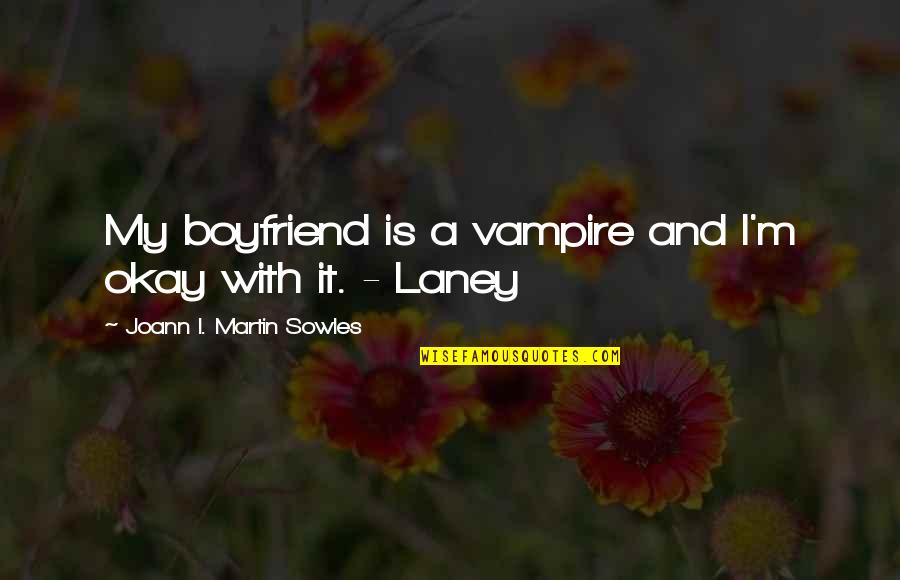 My boyfriend is a vampire and I'm okay with it. - Laney —
Joann I. Martin Sowles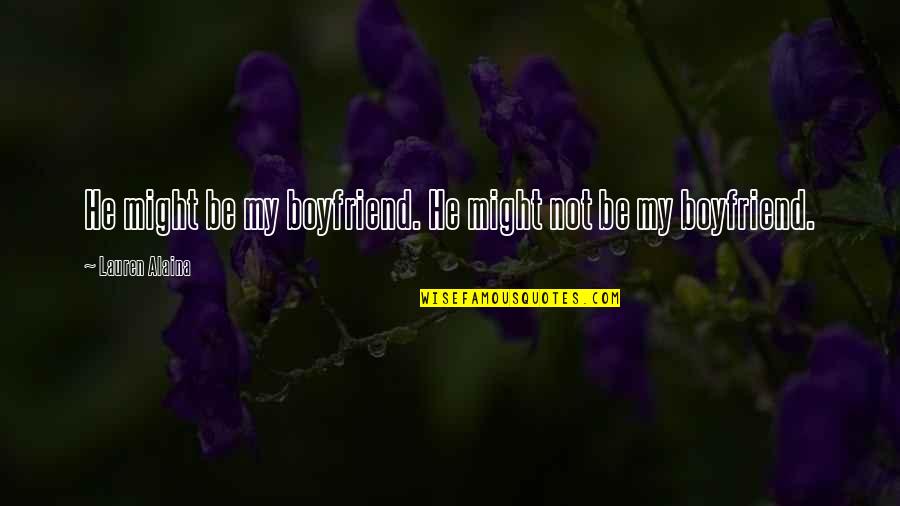 He might be my boyfriend. He might not be my boyfriend. —
Lauren Alaina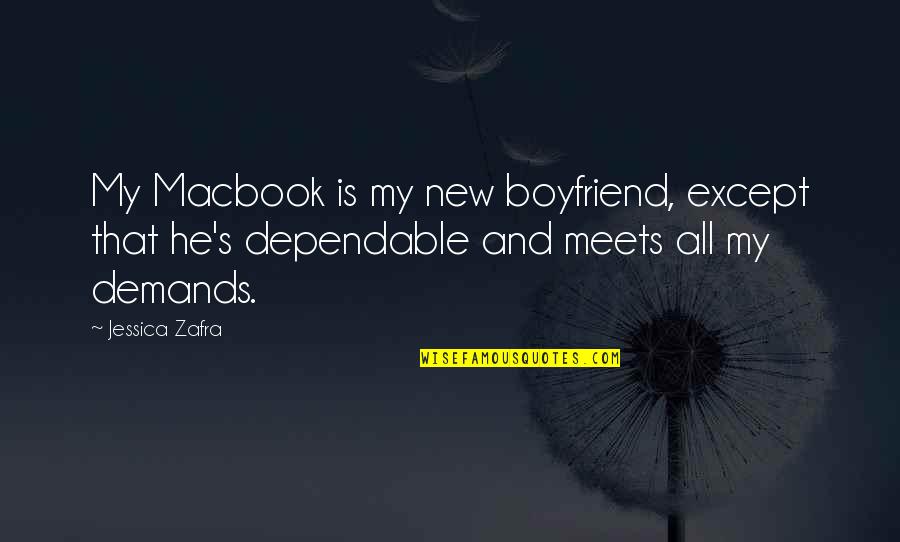 My Macbook is my new boyfriend, except that he's dependable and meets all my demands. —
Jessica Zafra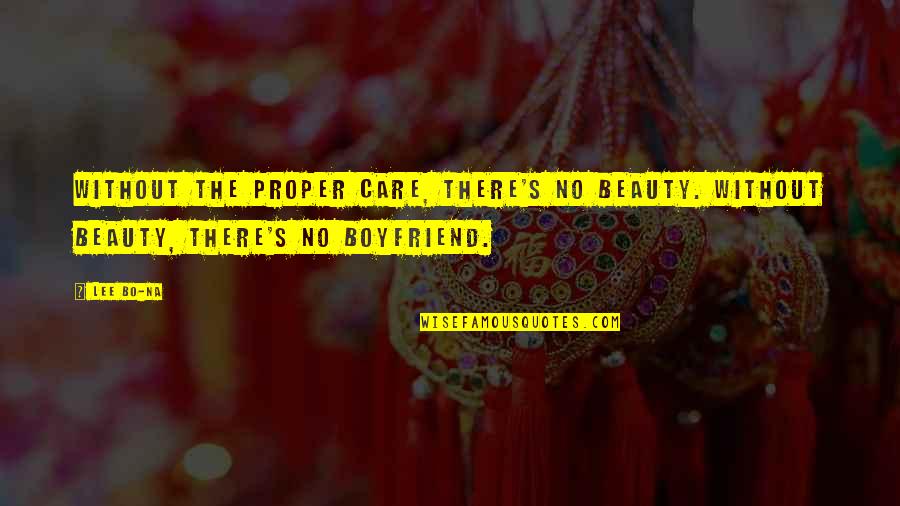 Without the proper care, there's no beauty. Without beauty, there's no boyfriend. —
Lee Bo-na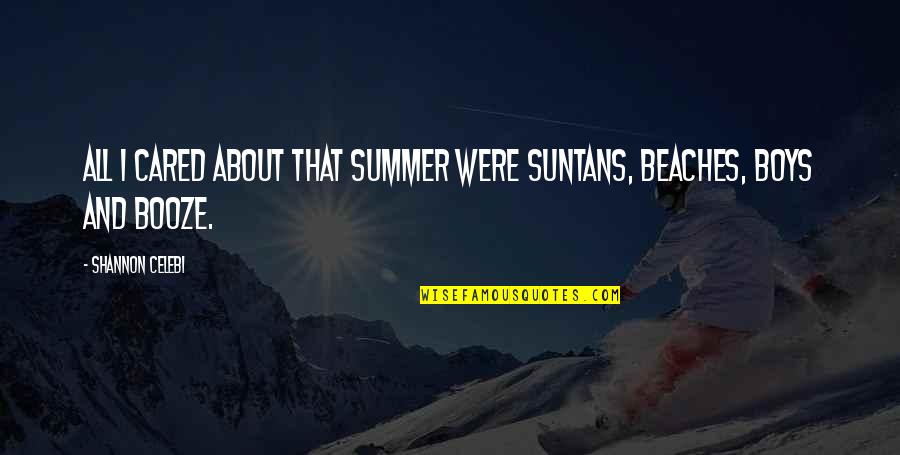 All I cared about that summer were suntans, beaches, boys and booze. —
Shannon Celebi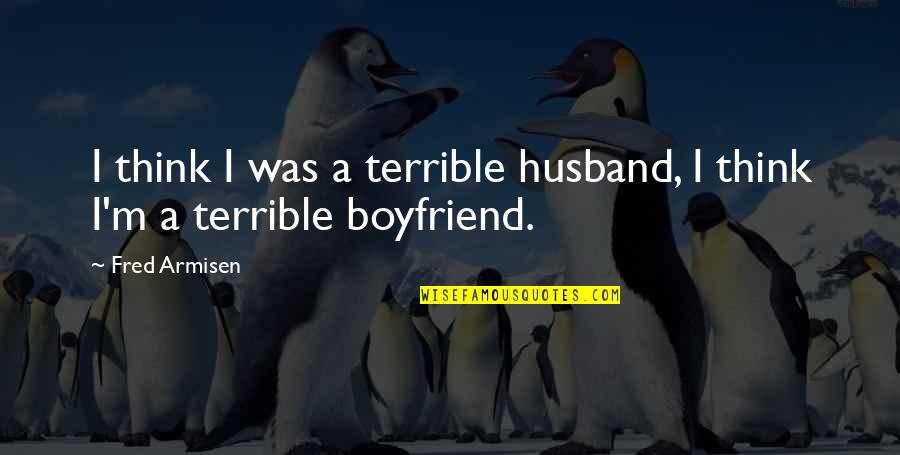 I think I was a terrible husband, I think I'm a terrible boyfriend. —
Fred Armisen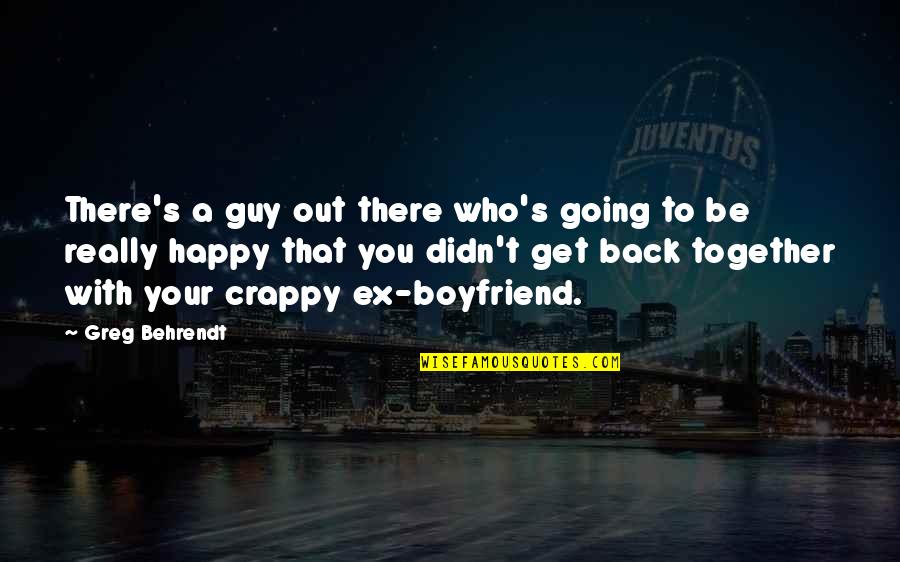 There's a guy out there who's going to be really happy that you didn't get back together with your crappy ex-boyfriend. —
Greg Behrendt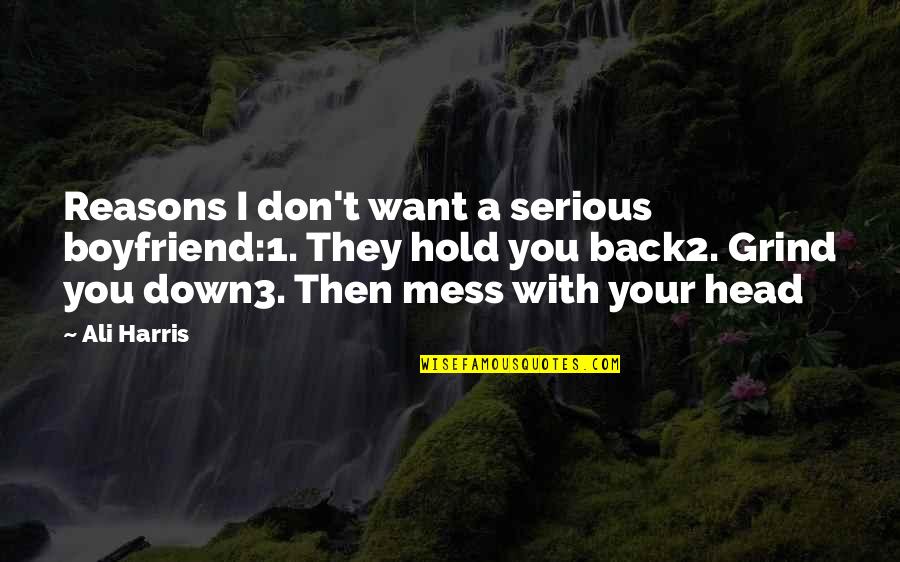 Reasons I don't want a serious boyfriend:
1. They hold you back
2. Grind you down
3. Then mess with your head —
Ali Harris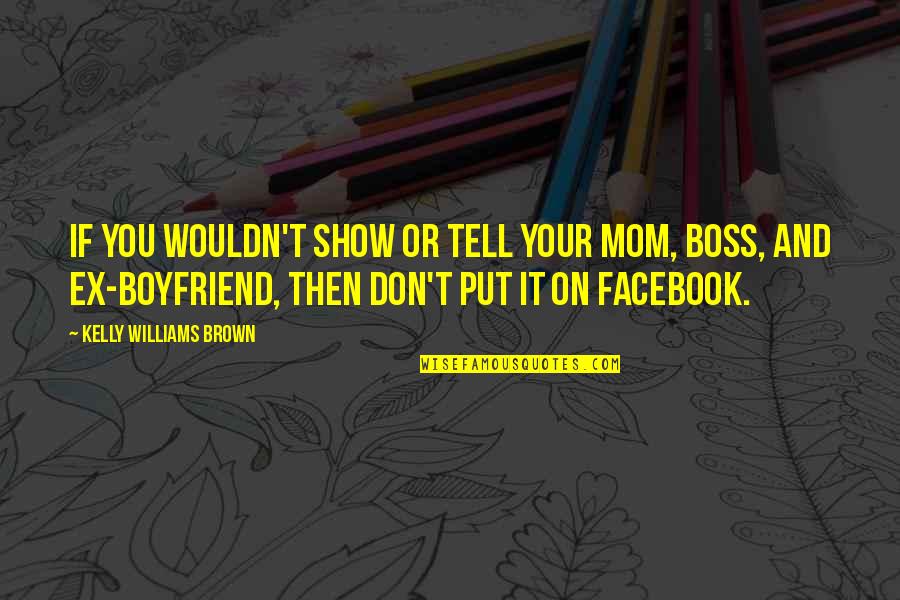 If you wouldn't show or tell your mom, boss, and ex-boyfriend, then don't put it on Facebook. —
Kelly Williams Brown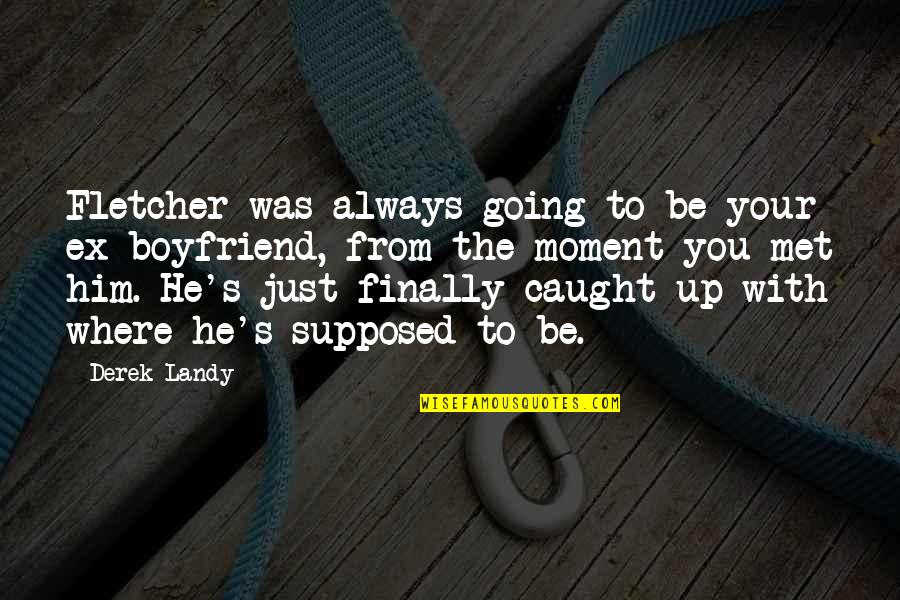 Fletcher was always going to be your ex-boyfriend, from the moment you met him. He's just finally caught up with where he's supposed to be. —
Derek Landy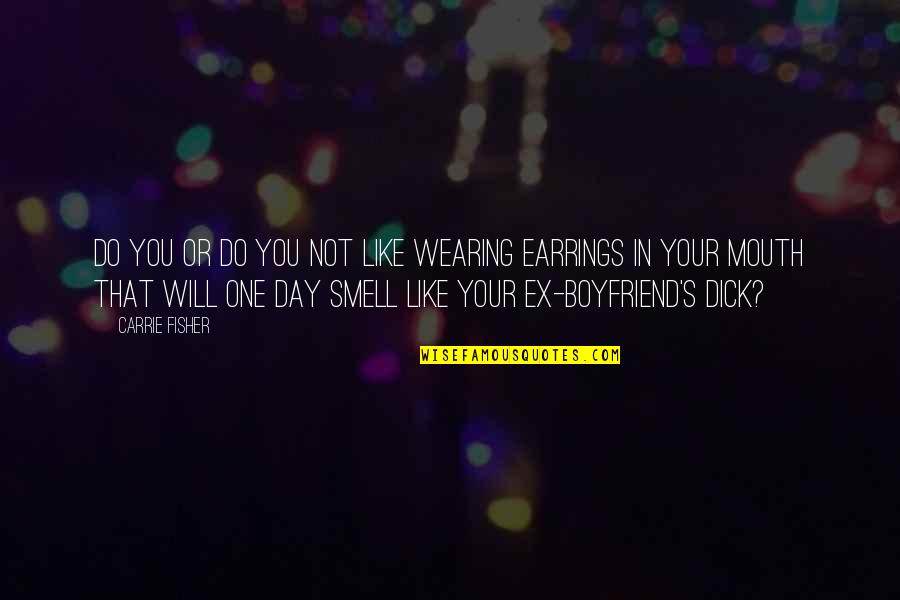 Do you or do you not like wearing earrings in your mouth that will one day smell like your ex-boyfriend's dick? —
Carrie Fisher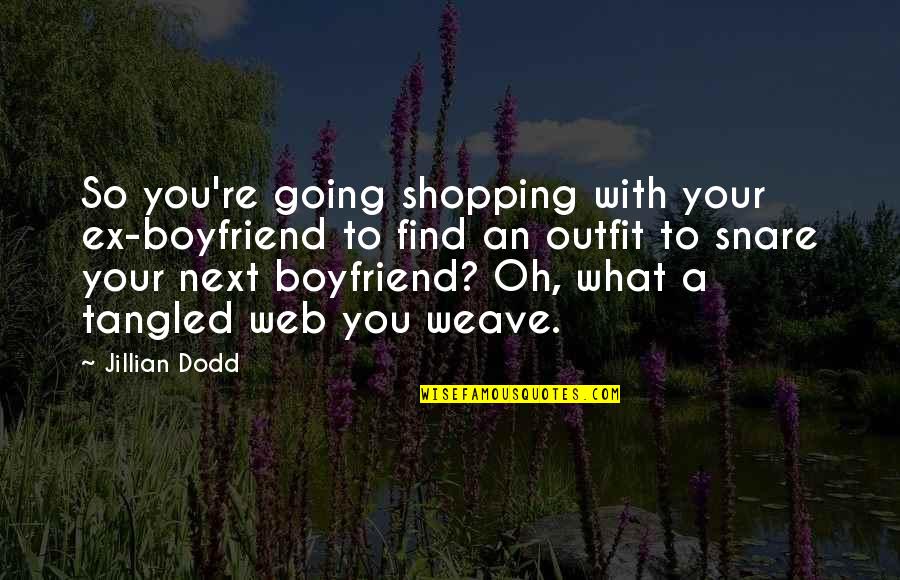 So you're going shopping with your ex-boyfriend to find an outfit to snare your next boyfriend? Oh, what a tangled web you weave. —
Jillian Dodd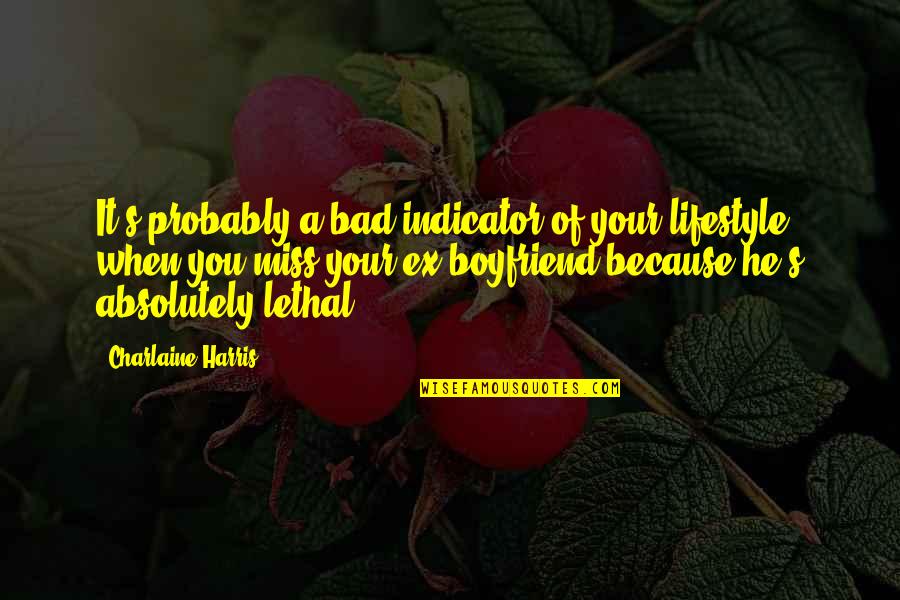 It's probably a bad indicator of your lifestyle when you miss your ex-boyfriend because he's absolutely lethal. —
Charlaine Harris
I kind of left everyone behind in Australia - all my friends and my family and I had to break up with my boyfriend. —
Margot Robbie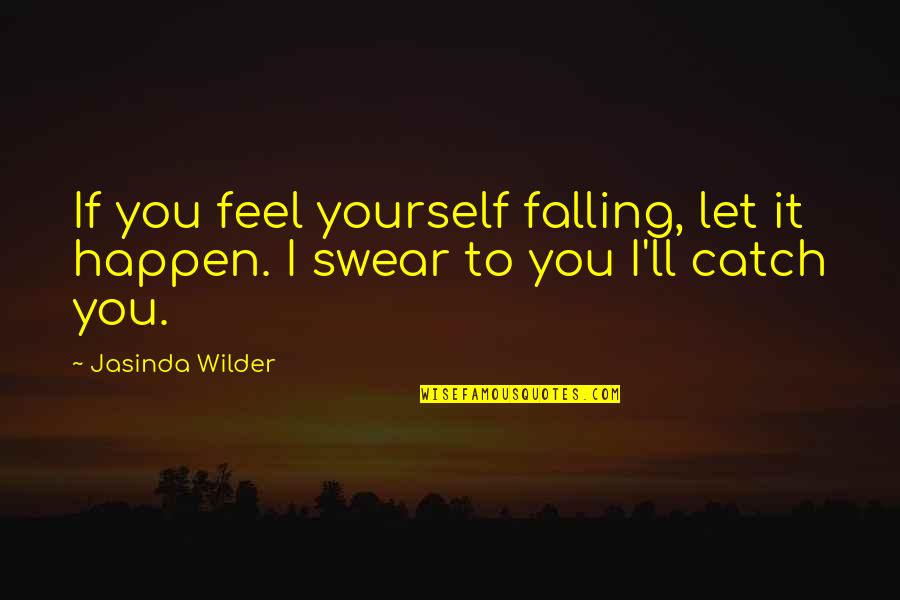 If you feel yourself falling, let it happen. I swear to you I'll catch you. —
Jasinda Wilder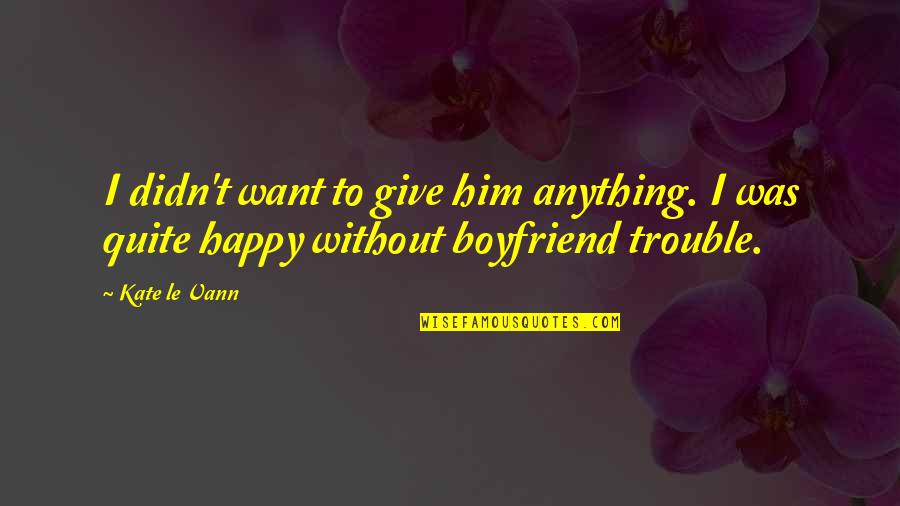 I didn't want to give him anything. I was quite happy without boyfriend trouble. —
Kate Le Vann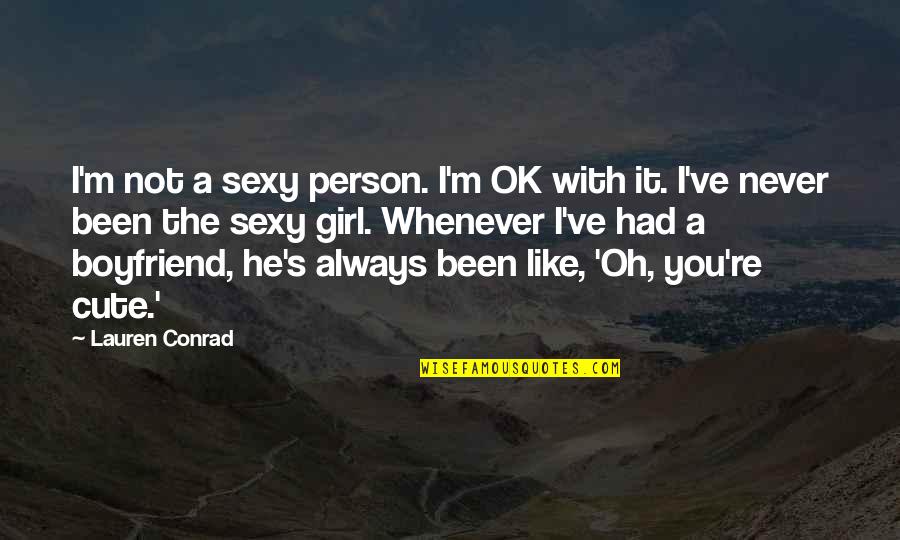 I'm not a sexy person. I'm OK with it. I've never been the sexy girl. Whenever I've had a boyfriend, he's always been like, 'Oh, you're cute.' —
Lauren Conrad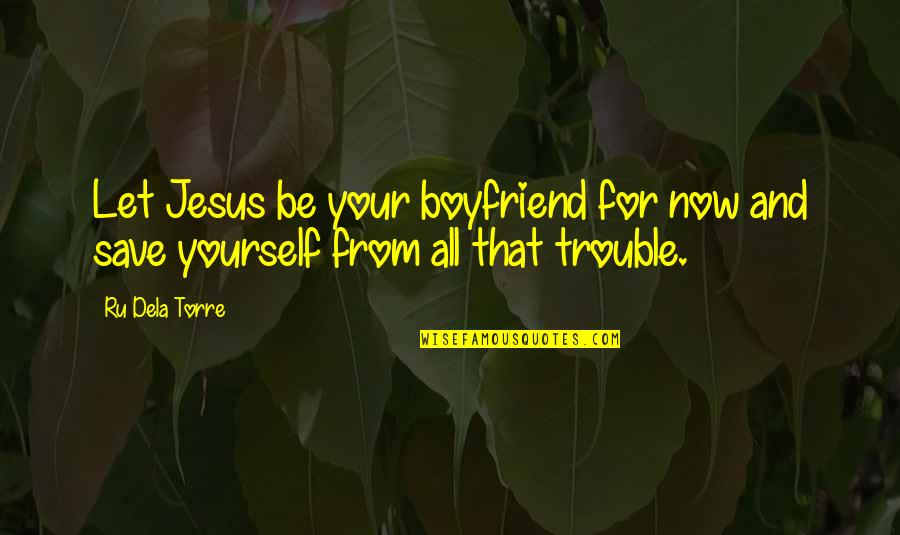 Let Jesus be your boyfriend for now and save yourself from all that trouble. —
Ru Dela Torre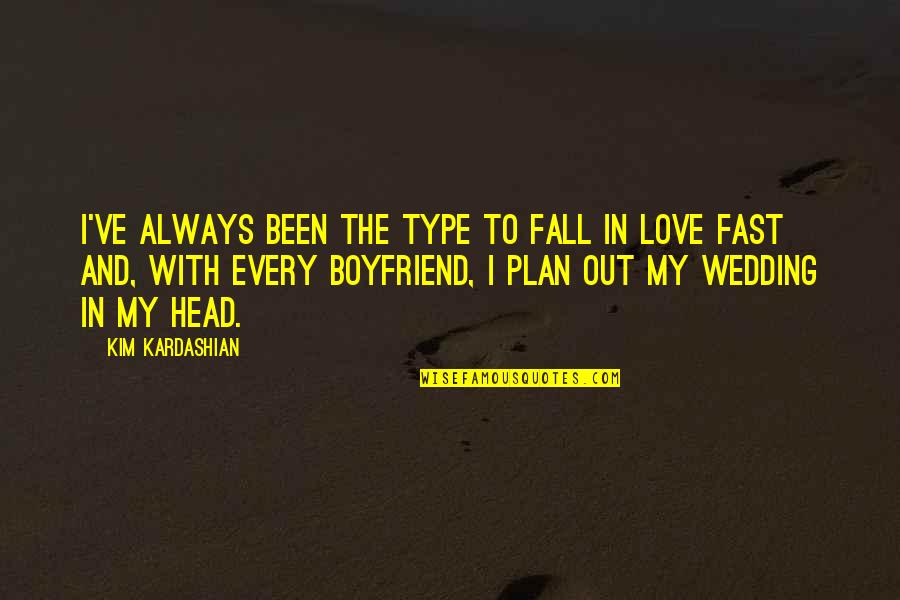 I've always been the type to fall in love fast and, with every boyfriend, I plan out my wedding in my head. —
Kim Kardashian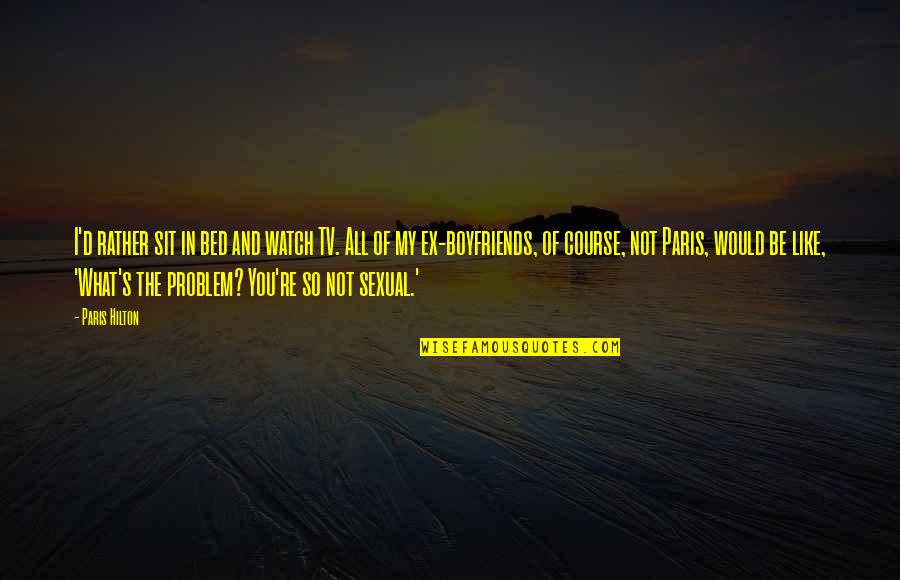 I'd rather sit in bed and watch TV. All of my ex-boyfriends, of course, not Paris, would be like, 'What's the problem? You're so not sexual.' —
Paris Hilton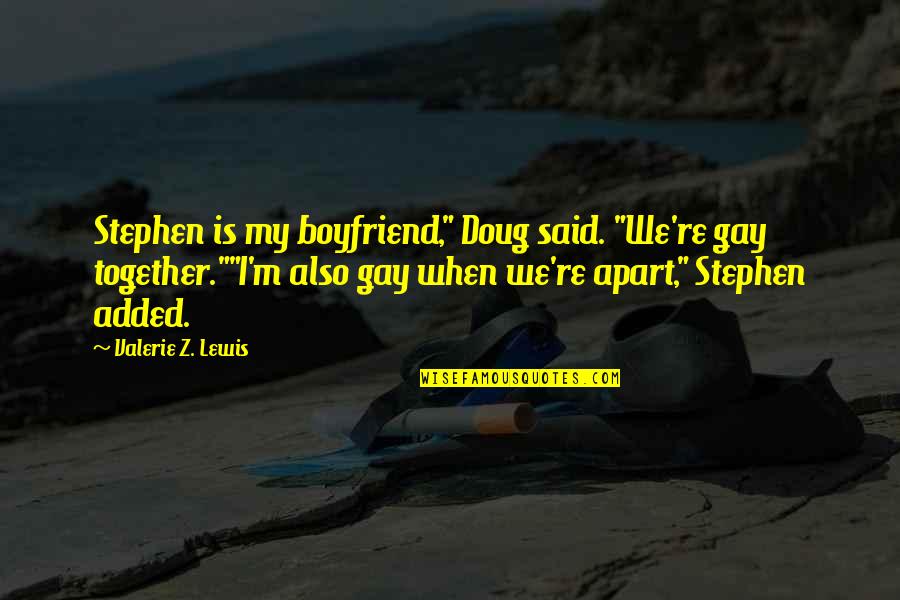 Stephen is my boyfriend," Doug said. "We're gay together."
"I'm also gay when we're apart," Stephen added. —
Valerie Z. Lewis
We are very isolated, far from boyfriends and friends, so we have to be strong, smart and very professional. —
Eva Herzigova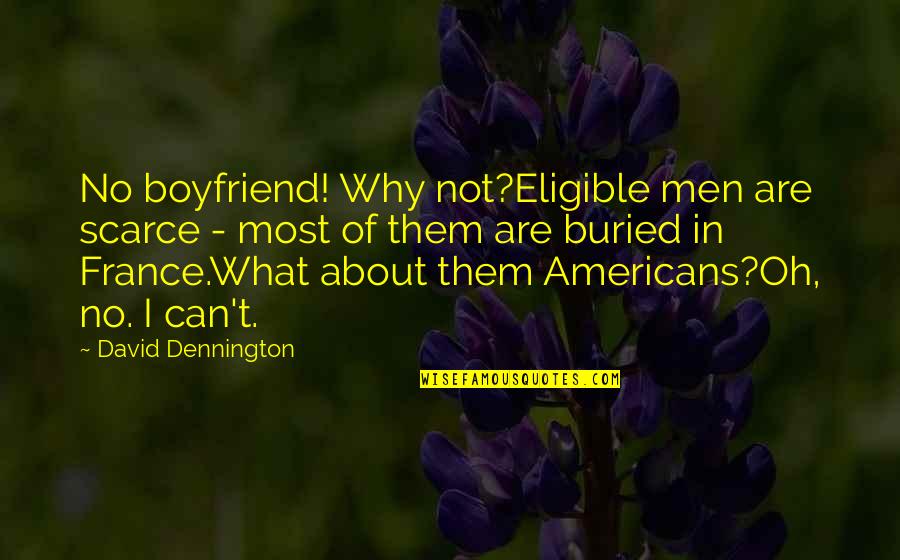 No boyfriend! Why not?
Eligible men are scarce - most of them are buried in France.
What about them Americans?
Oh, no. I can't. —
David Dennington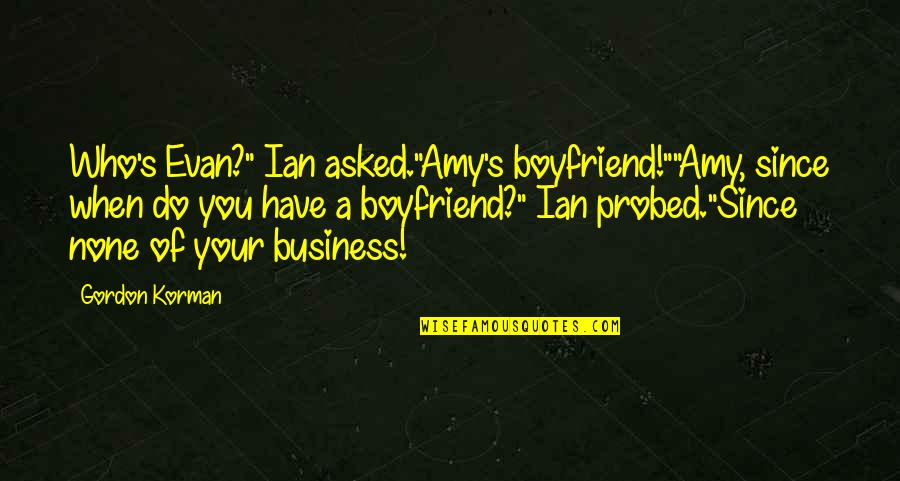 Who's Evan?" Ian asked.
"Amy's boyfriend!"
"Amy, since when do you have a boyfriend?" Ian probed.
"Since none of your business! —
Gordon Korman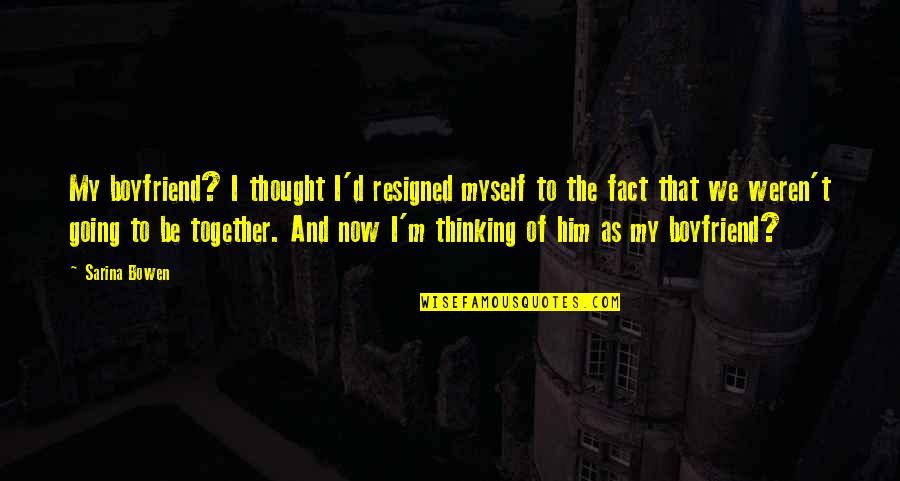 My boyfriend? I thought I'd resigned myself to the fact that we weren't going to be together. And now I'm thinking of him as my boyfriend? —
Sarina Bowen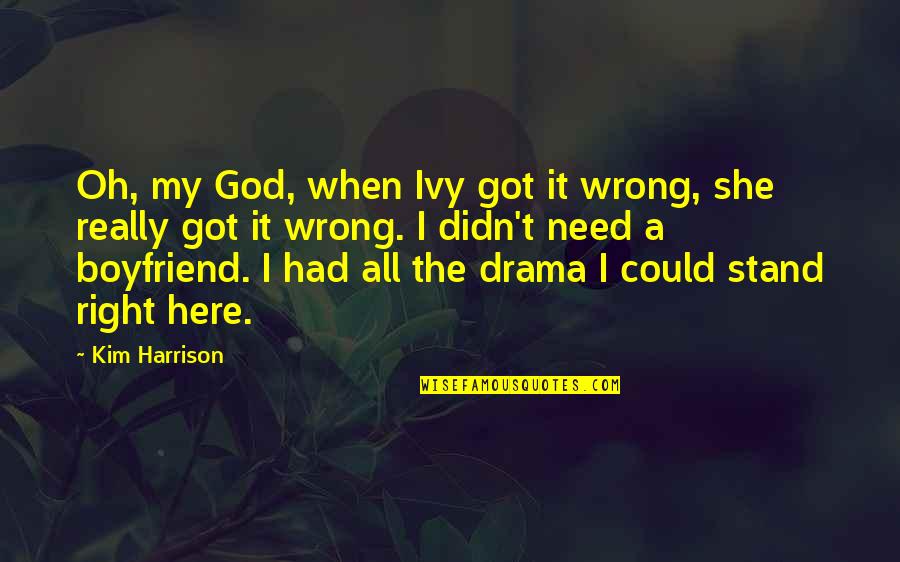 Oh, my God, when Ivy got it wrong, she really got it wrong. I didn't need a boyfriend. I had all the drama I could stand right here. —
Kim Harrison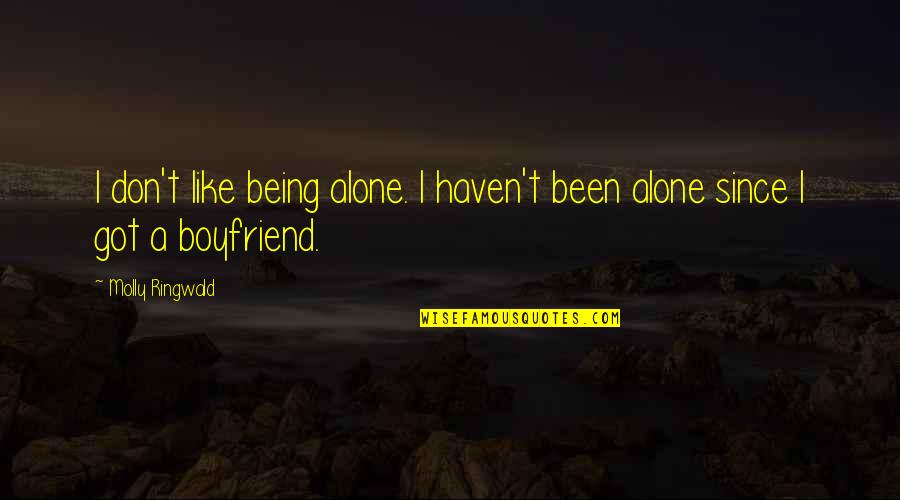 I don't like being alone. I haven't been alone since I got a boyfriend. —
Molly Ringwald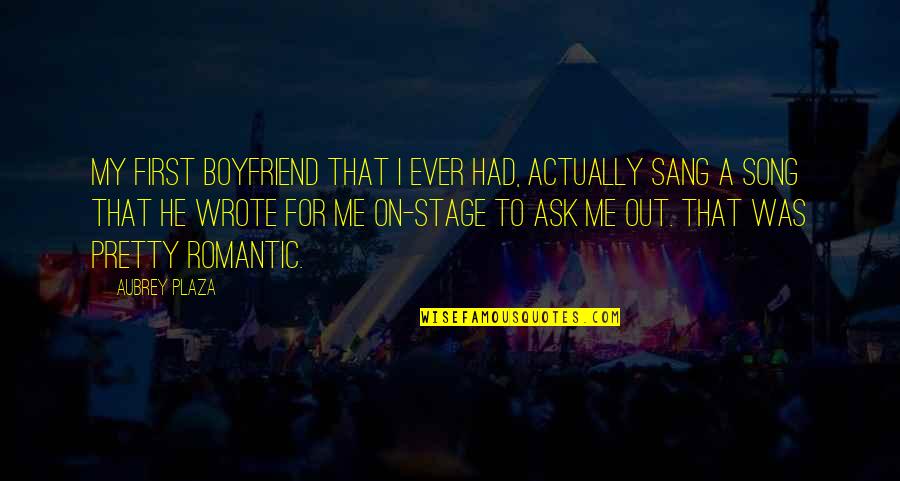 My first boyfriend that I ever had, actually sang a song that he wrote for me on-stage to ask me out. That was pretty romantic. —
Aubrey Plaza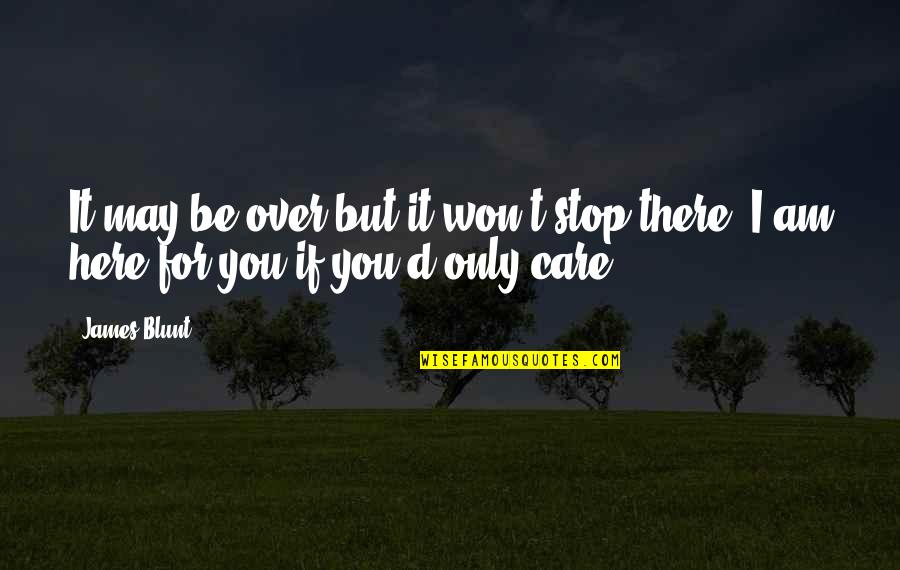 It may be over but it won't stop there, I am here for you if you'd only care —
James Blunt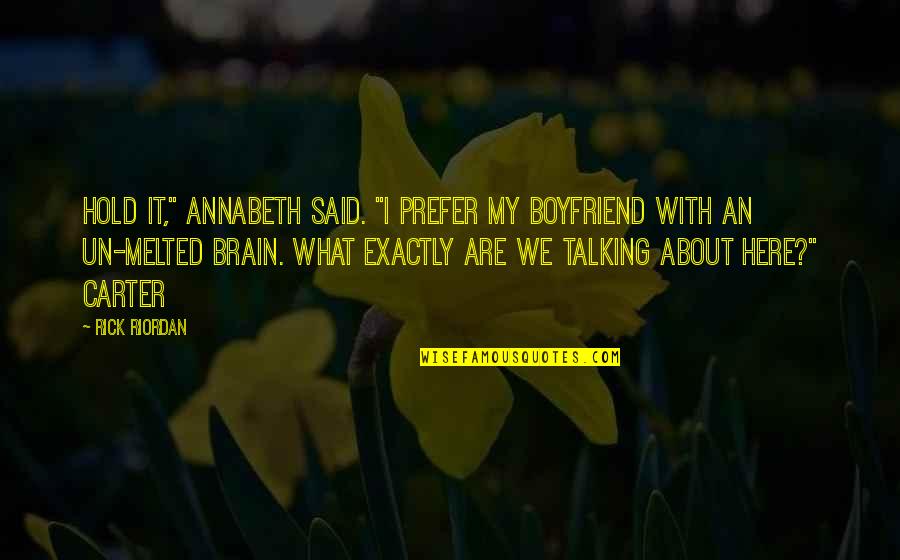 Hold it," Annabeth said. "I prefer my boyfriend with an un-melted brain. What exactly are we talking about here?" Carter —
Rick Riordan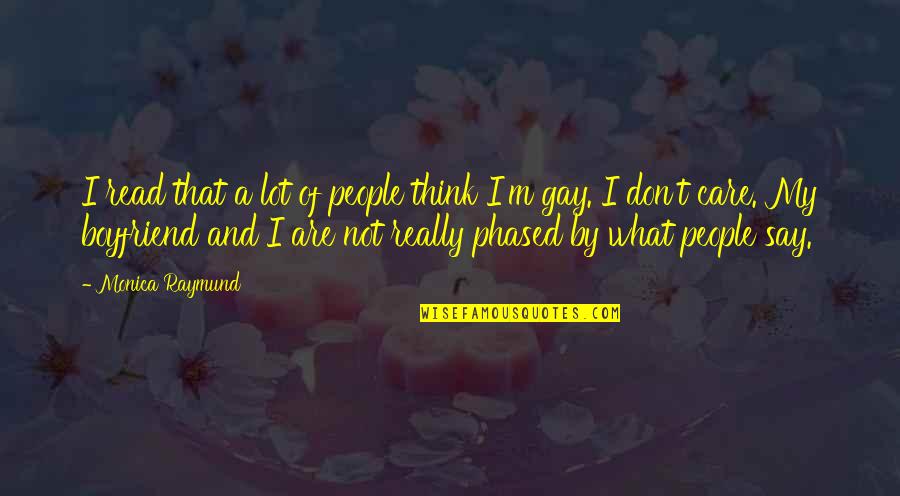 I read that a lot of people think I'm gay. I don't care. My boyfriend and I are not really phased by what people say. —
Monica Raymund