You Reap What U Sow Quotes
Collection of top 41 famous quotes about You Reap What U Sow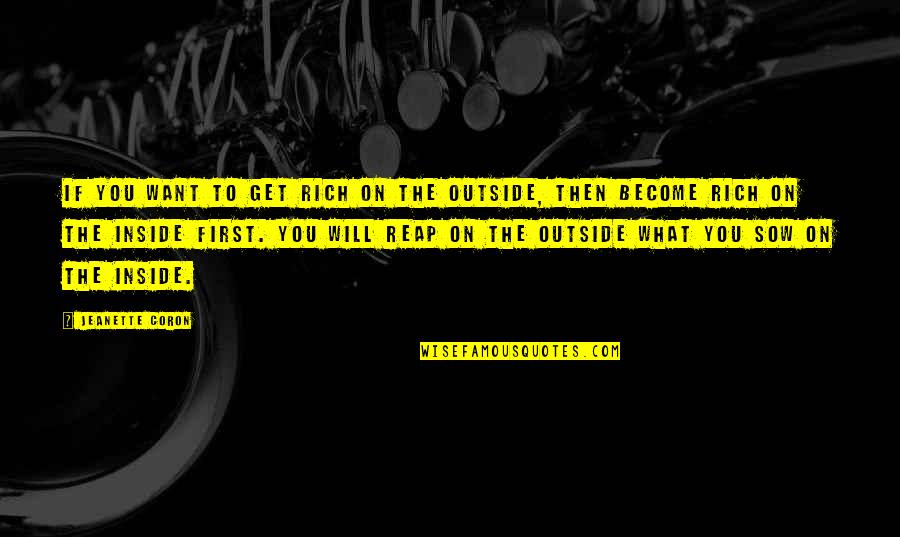 If you want to get rich on the outside, then become rich on the inside first. You will reap on the outside what you sow on the inside.
—
Jeanette Coron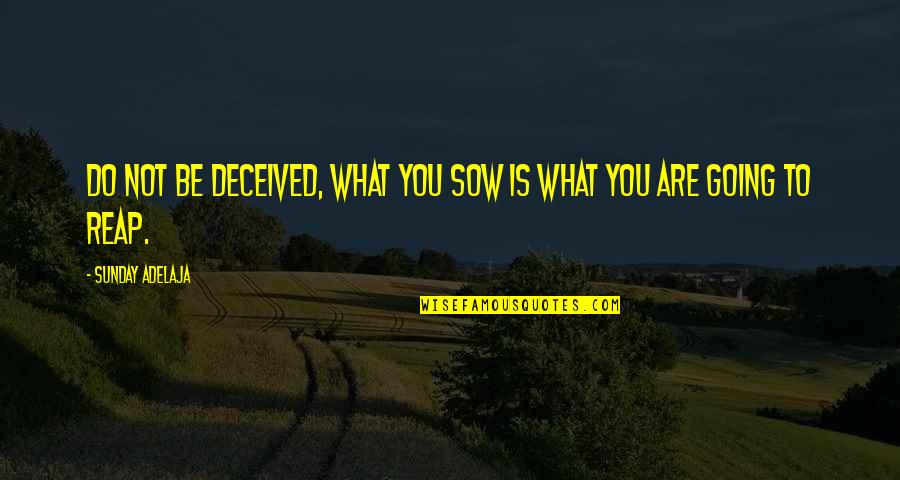 Do not be deceived, what you sow is what you are going to reap.
—
Sunday Adelaja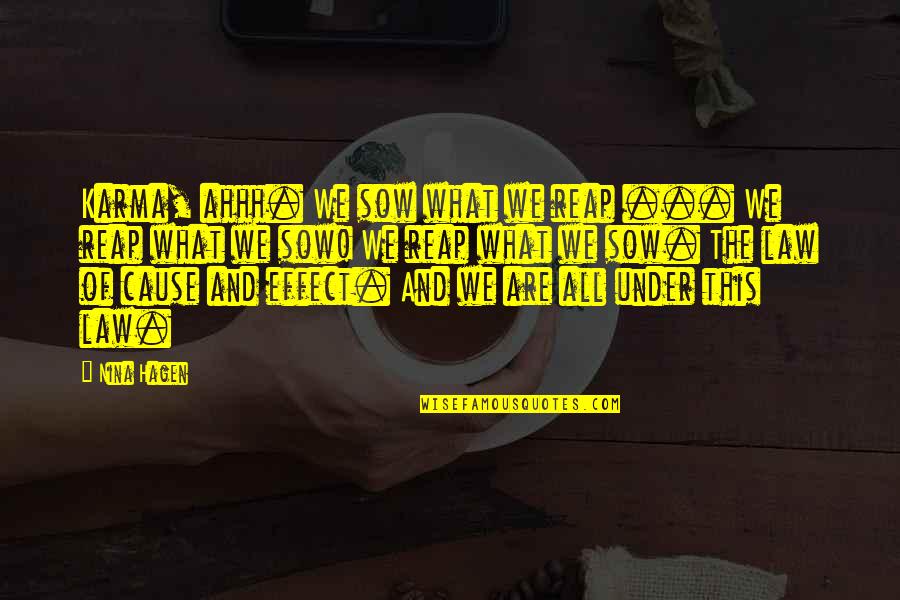 Karma, ahhh. We sow what we reap ... We reap what we sow! We reap what we sow. The law of cause and effect. And we are all under this law.
—
Nina Hagen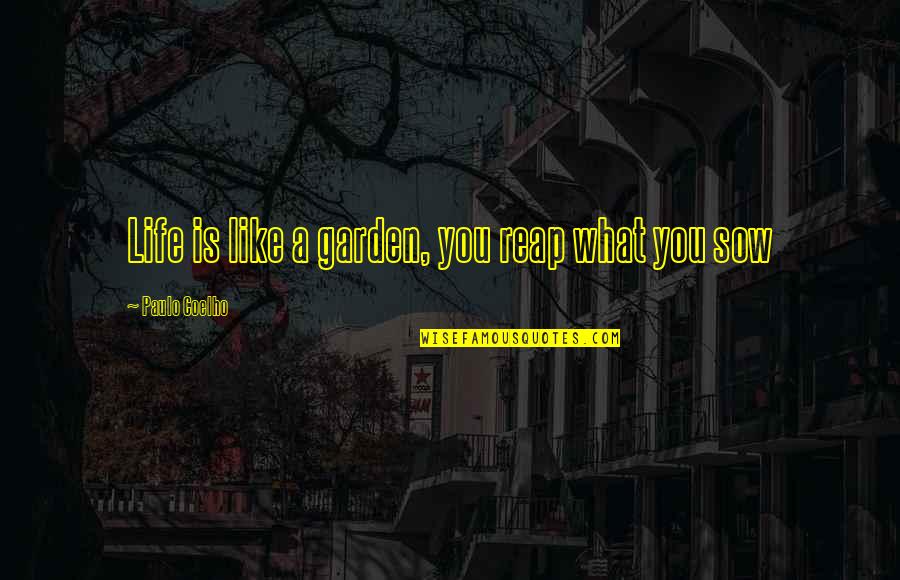 Life is like a garden, you reap what you sow
—
Paulo Coelho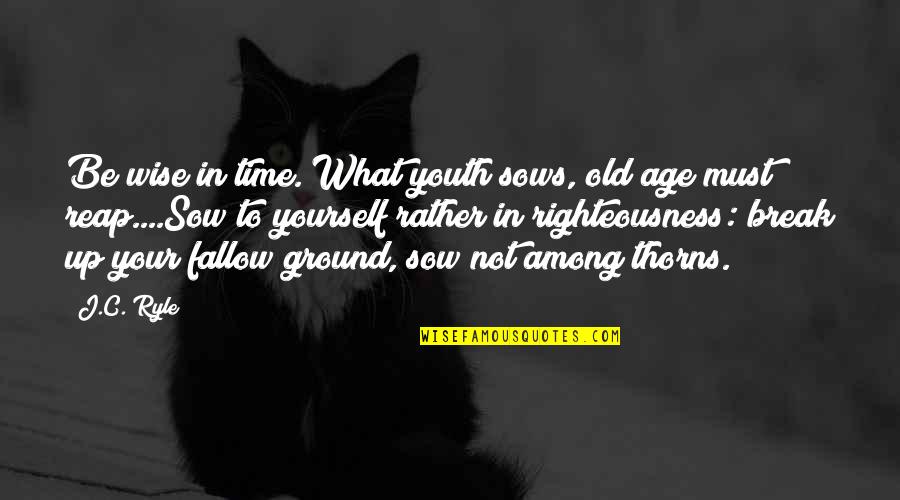 Be wise in time. What youth sows, old age must reap....Sow to yourself rather in righteousness: break up your fallow ground, sow not among thorns.
—
J.C. Ryle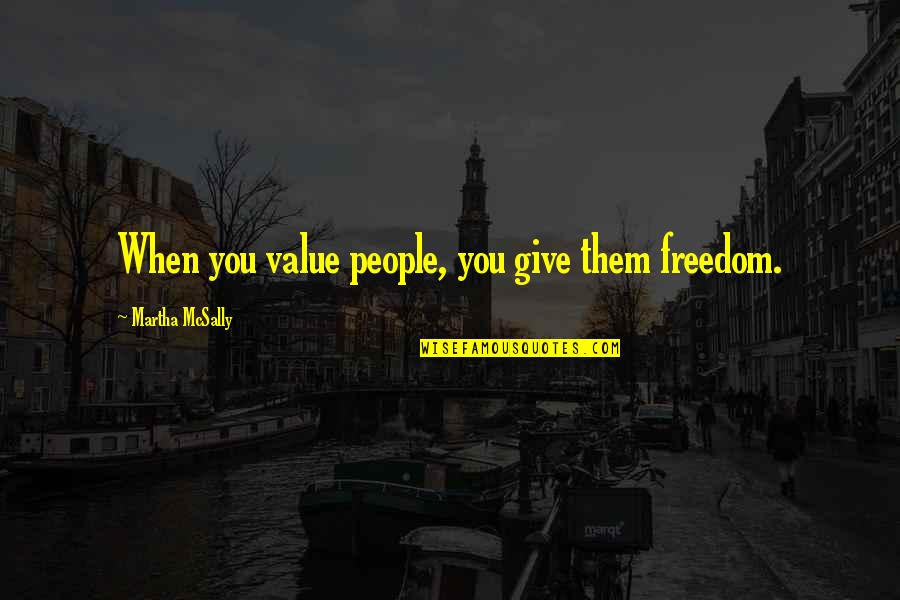 When you value people, you give them freedom.
—
Martha McSally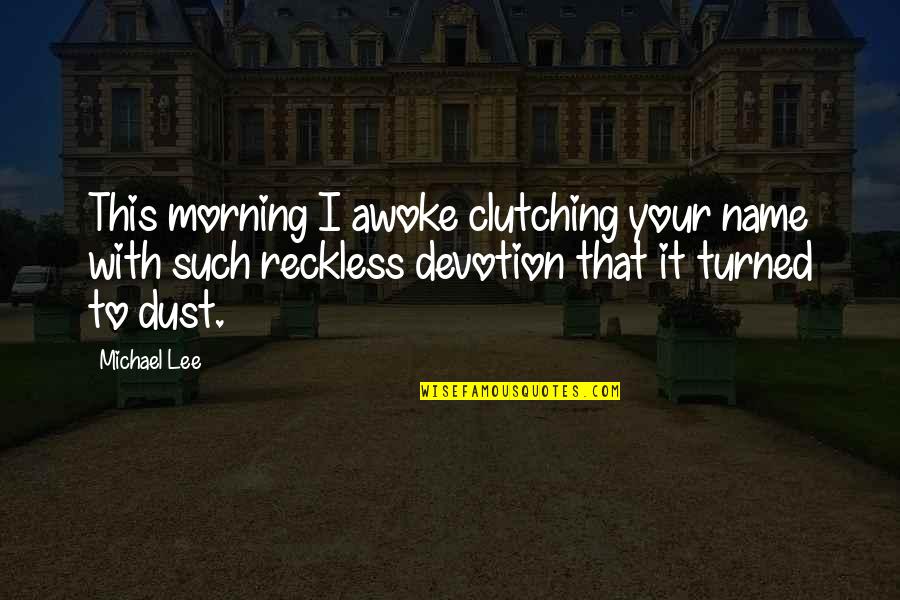 This morning I awoke clutching your name with such reckless devotion that it turned to dust.
—
Michael Lee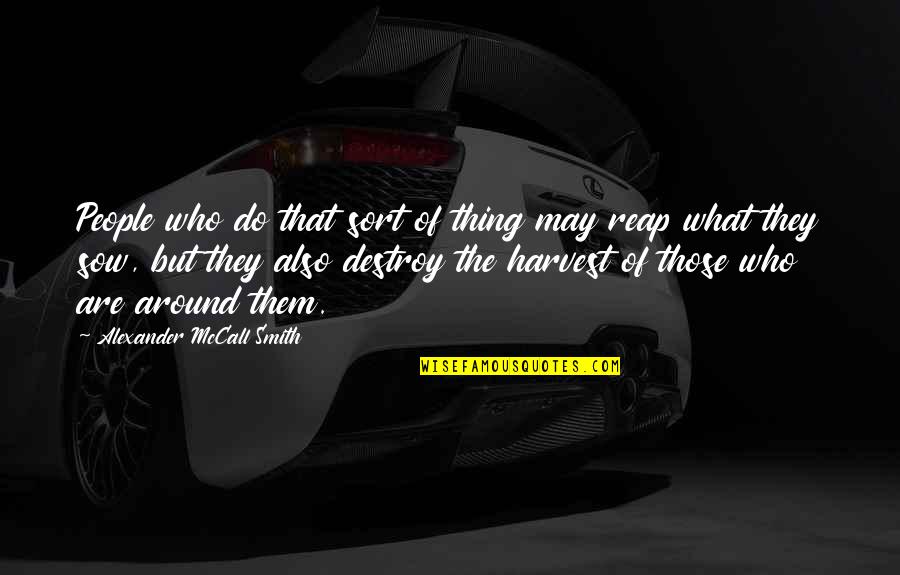 People who do that sort of thing may reap what they sow, but they also destroy the harvest of those who are around them.
—
Alexander McCall Smith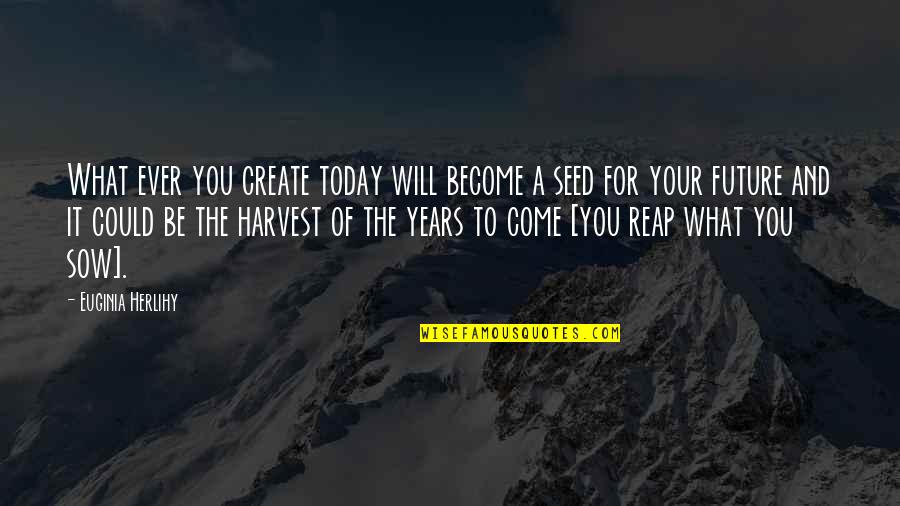 What ever you create today will become a seed for your future and it could be the harvest of the years to come [you reap what you sow]. —
Euginia Herlihy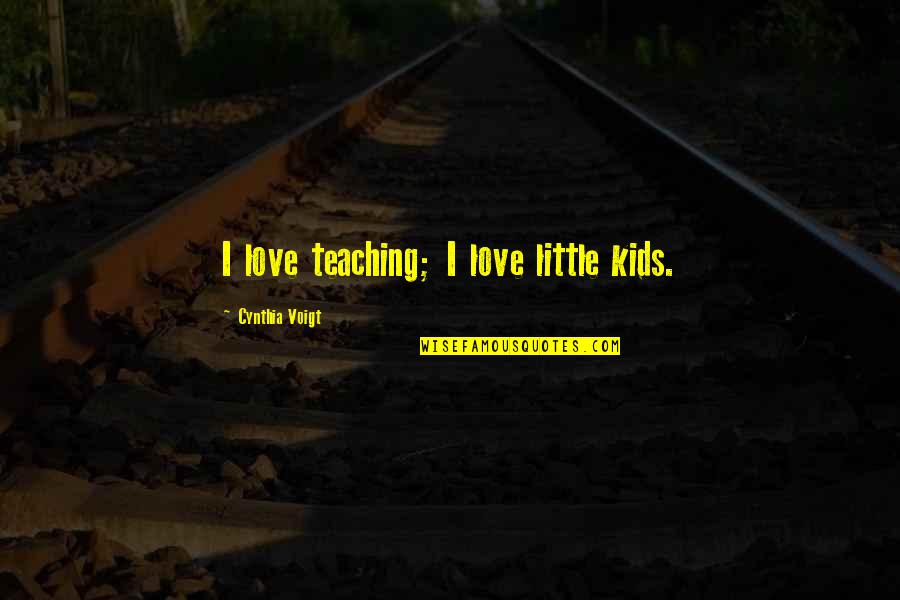 I love teaching; I love little kids. —
Cynthia Voigt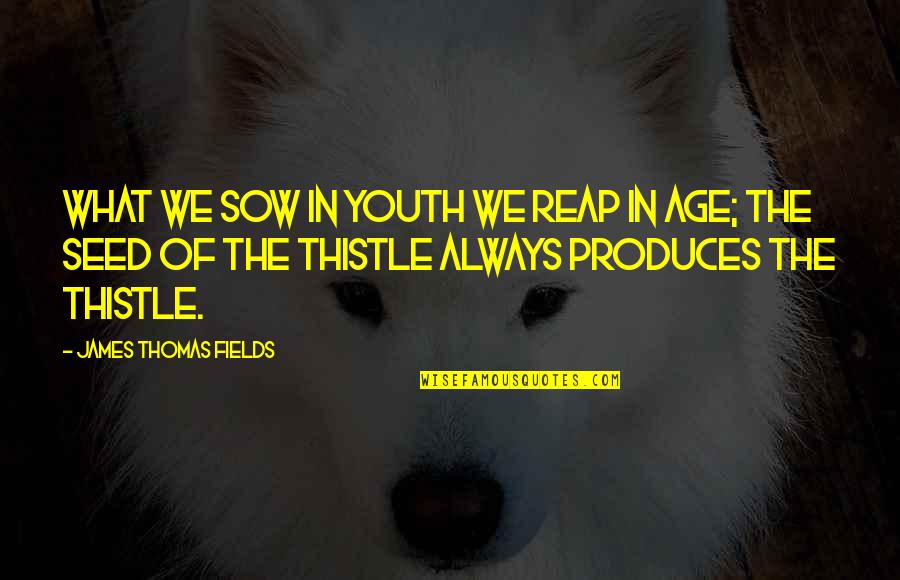 What we sow in youth we reap in age; the seed of the thistle always produces the thistle. —
James Thomas Fields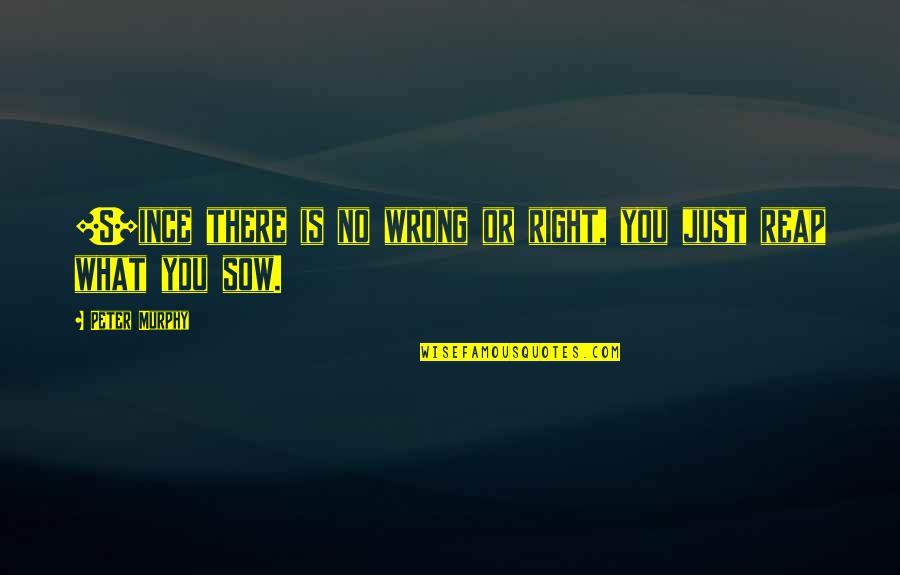 [S]ince there is no wrong or right, you just reap what you sow. —
Peter Murphy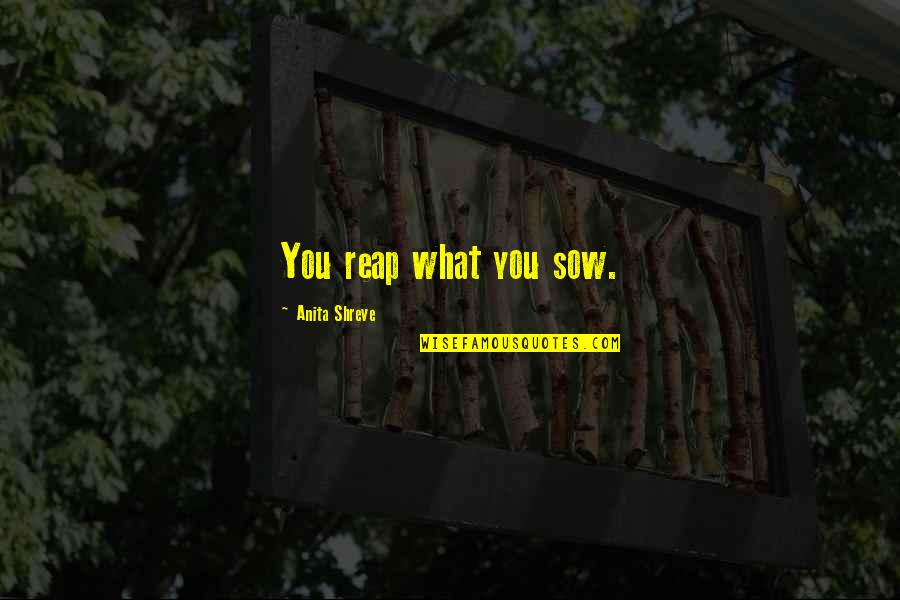 You reap what you sow. —
Anita Shreve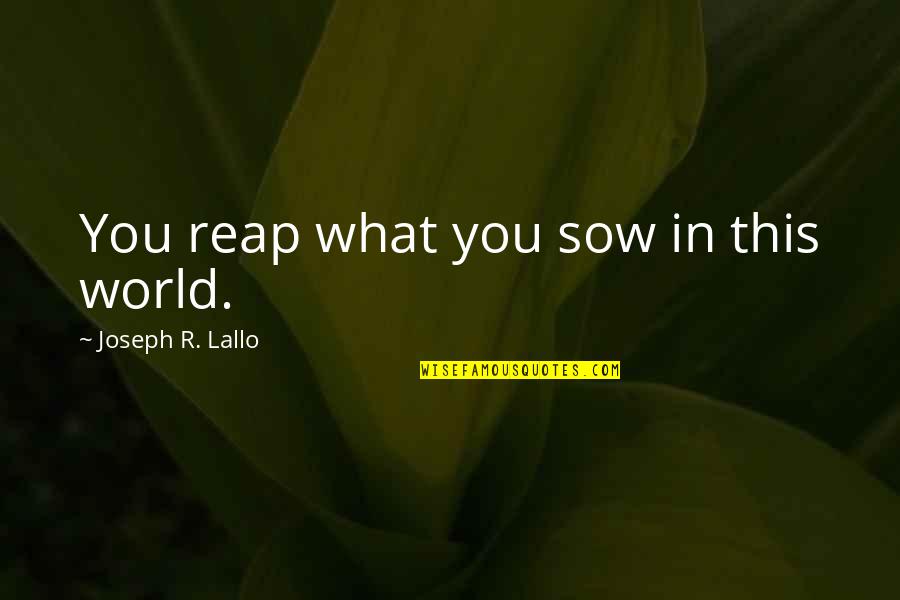 You reap what you sow in this world. —
Joseph R. Lallo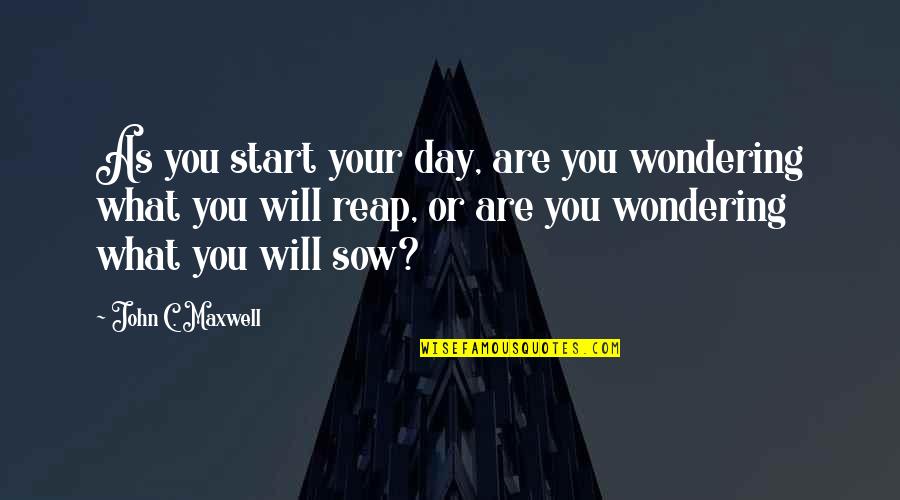 As you start your day, are you wondering what you will reap, or are you wondering what you will sow? —
John C. Maxwell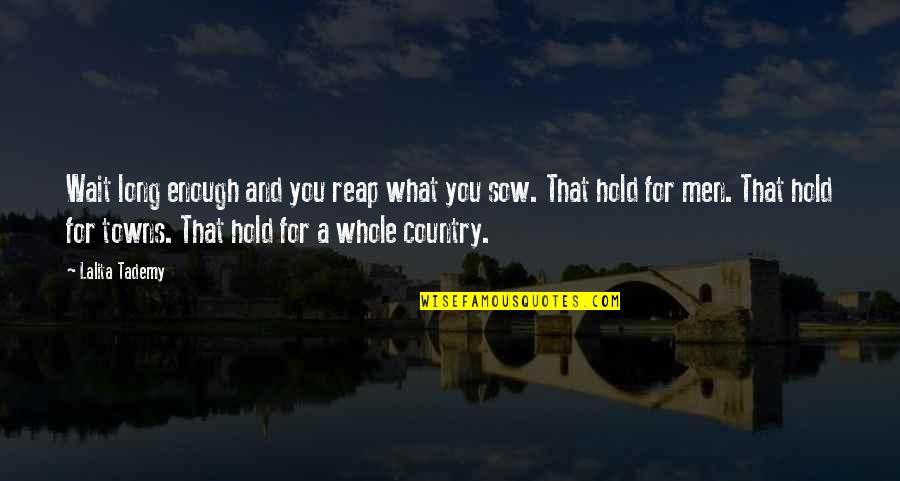 Wait long enough and you reap what you sow. That hold for men. That hold for towns. That hold for a whole country. —
Lalita Tademy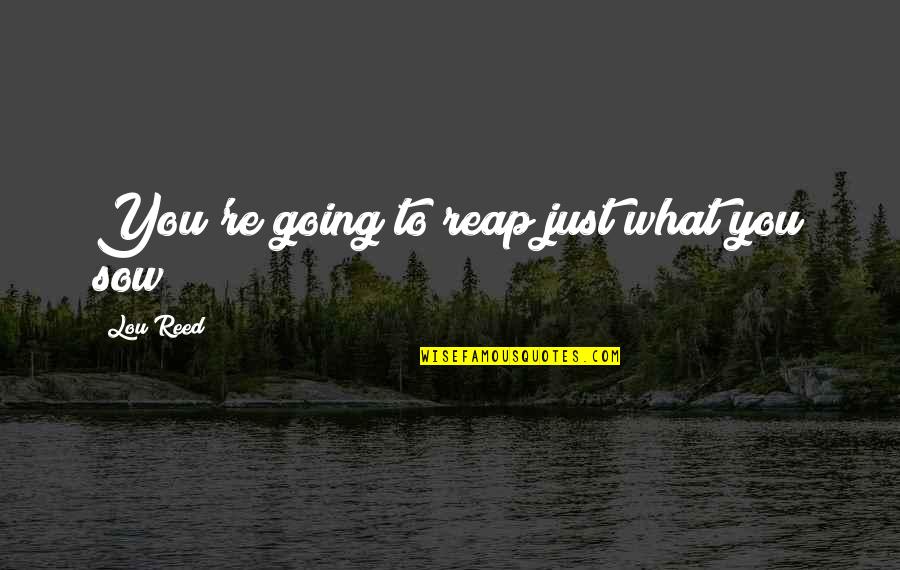 You're going to reap just what you sow —
Lou Reed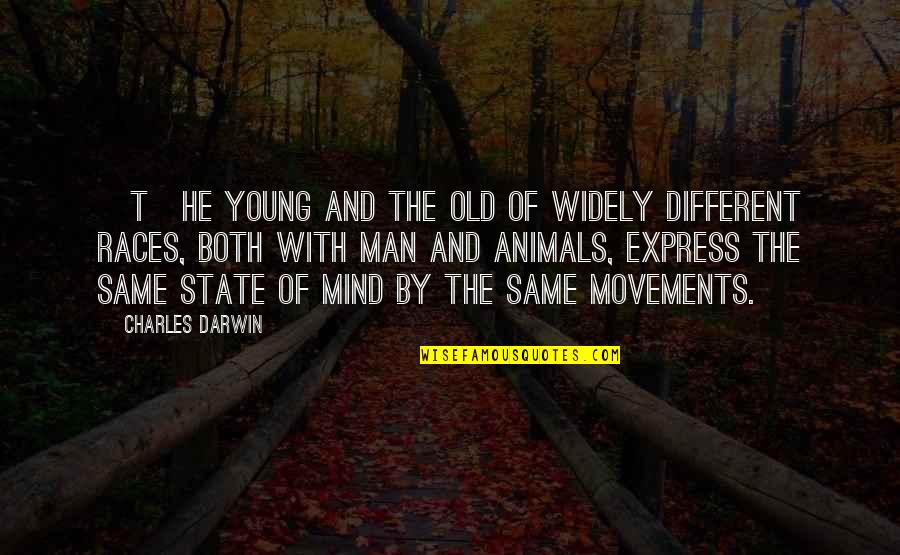 [T]he young and the old of widely different races, both with man and animals, express the same state of mind by the same movements. —
Charles Darwin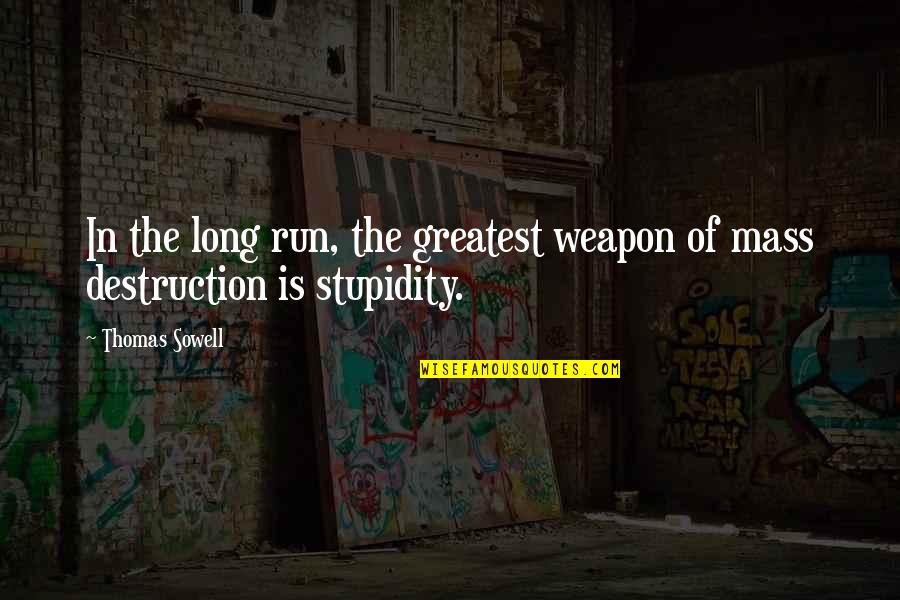 In the long run, the greatest weapon of mass destruction is stupidity. —
Thomas Sowell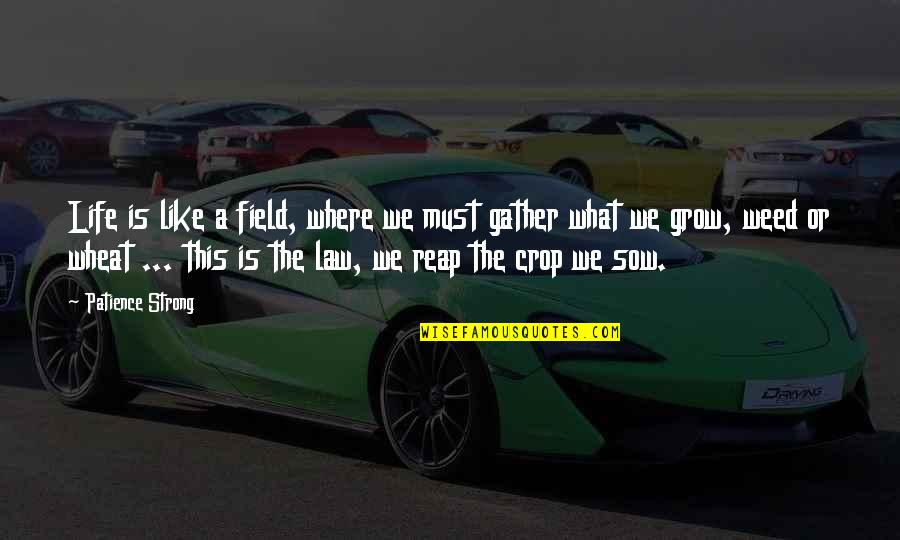 Life is like a field, where we must gather what we grow, weed or wheat ... this is the law, we reap the crop we sow. —
Patience Strong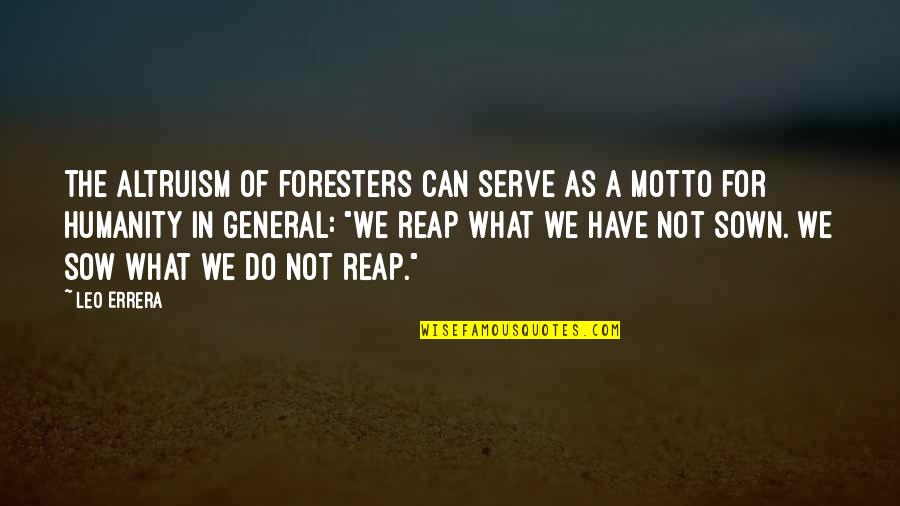 The altruism of foresters can serve as a motto for humanity in general: "We reap what we have not sown. We sow what we do not reap." —
Leo Errera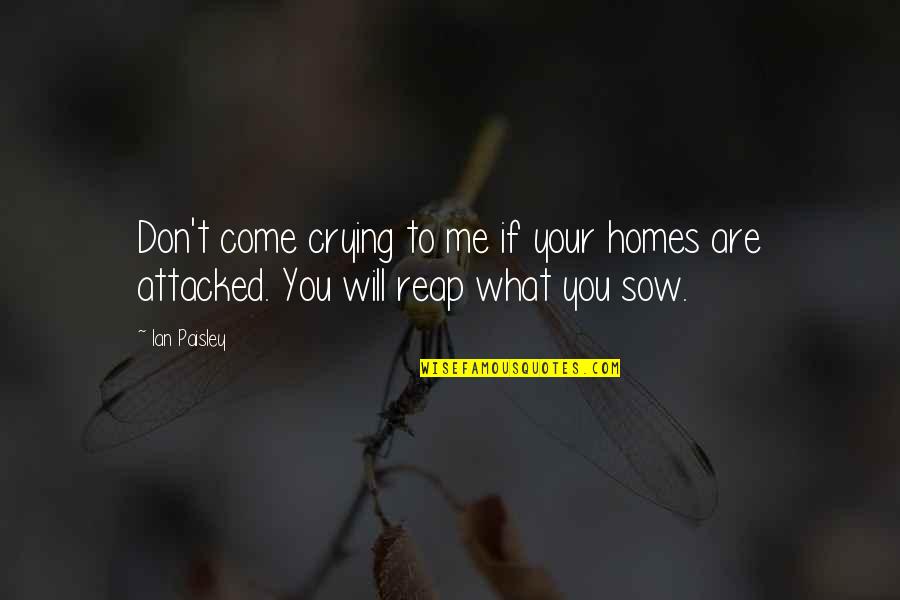 Don't come crying to me if your homes are attacked. You will reap what you sow. —
Ian Paisley
Massachusetts has no idea what's coming for them. I bet you'll be the first Mae West they've ever had. —
Ruta Sepetys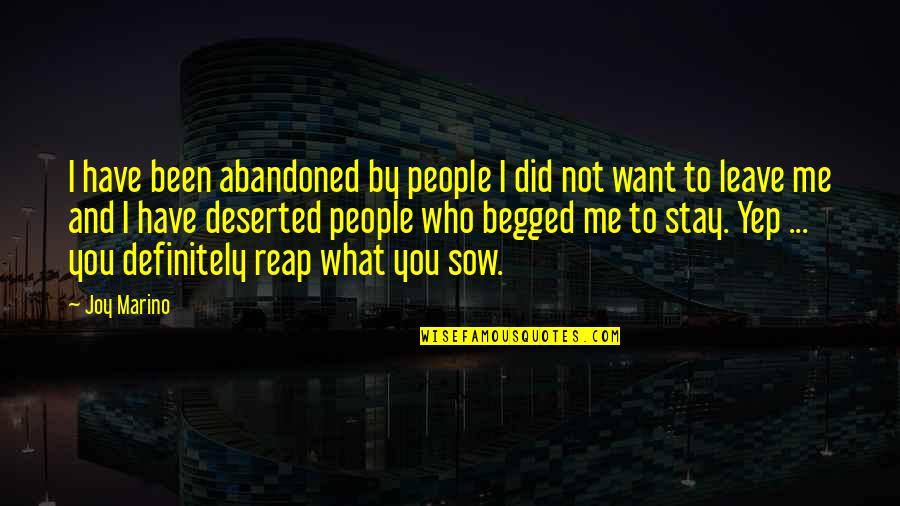 I have been abandoned by people I did not want to leave me and I have deserted people who begged me to stay. Yep ... you definitely reap what you sow. —
Joy Marino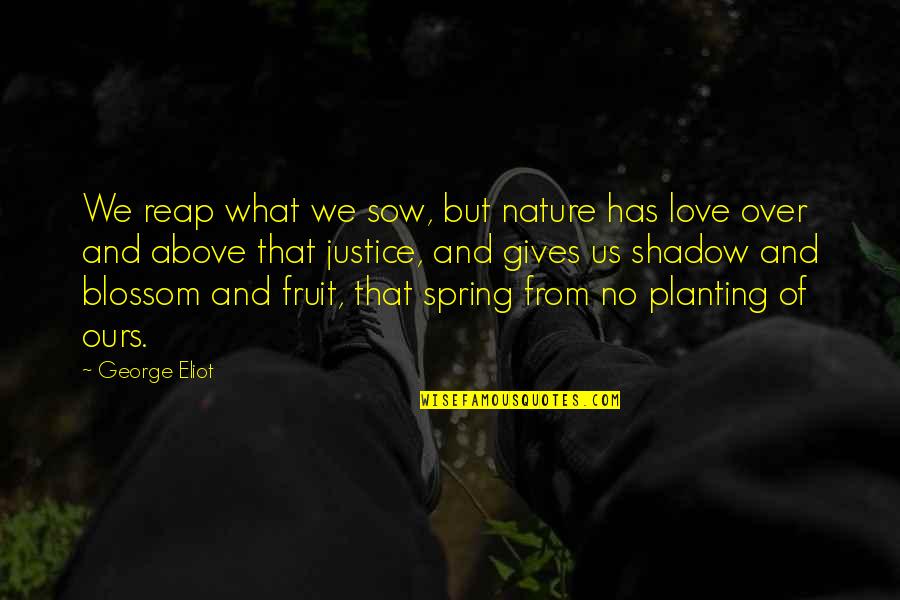 We reap what we sow, but nature has love over and above that justice, and gives us shadow and blossom and fruit, that spring from no planting of ours. —
George Eliot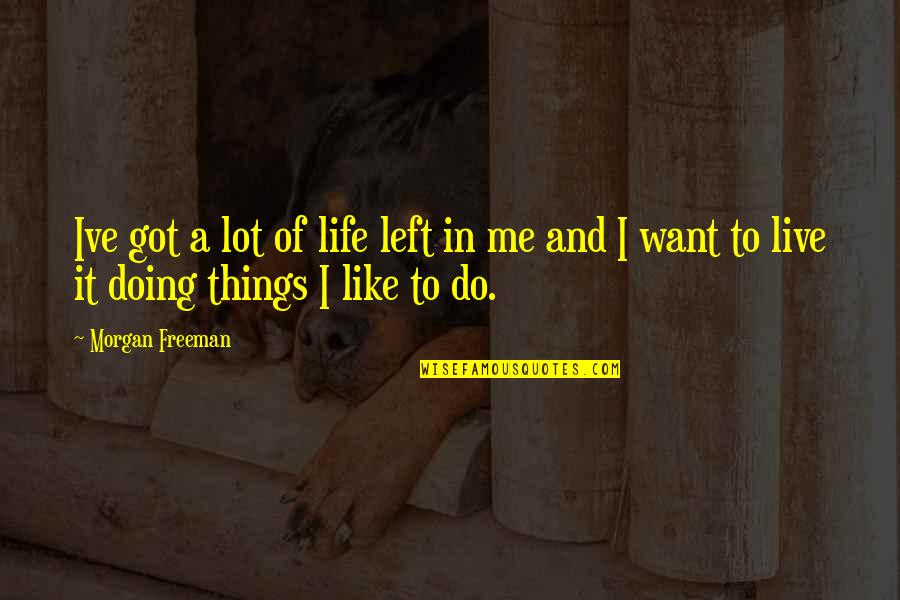 Ive got a lot of life left in me and I want to live it doing things I like to do. —
Morgan Freeman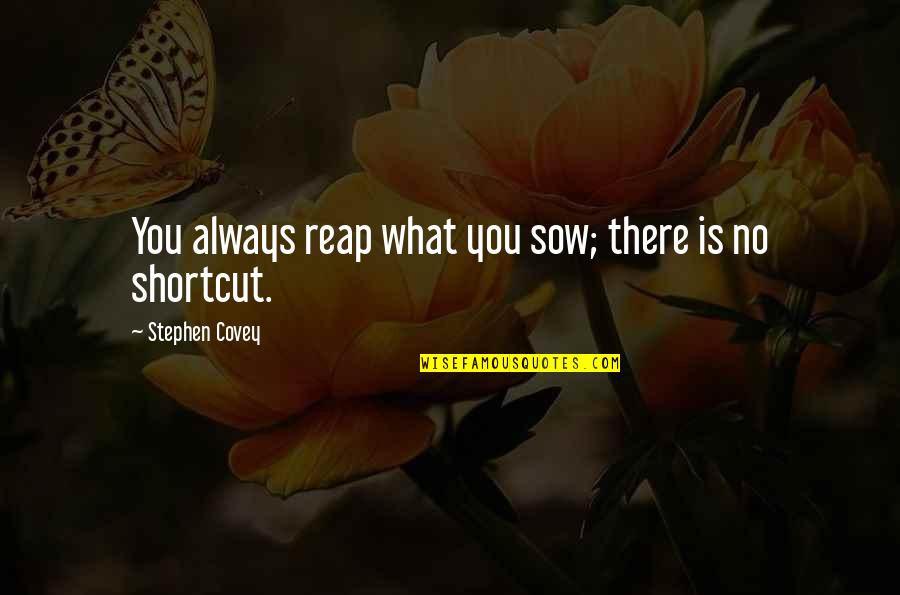 You always reap what you sow; there is no shortcut. —
Stephen Covey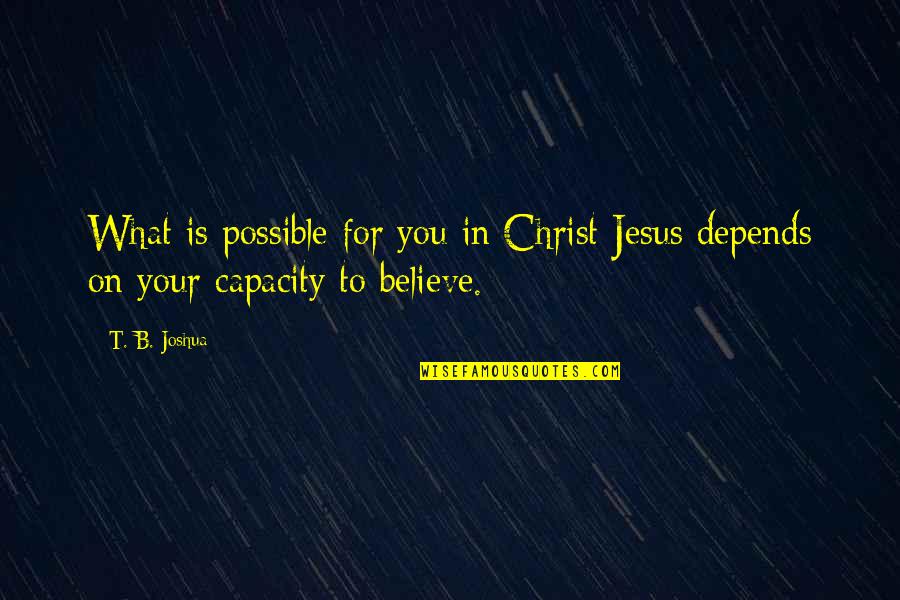 What is possible for you in Christ Jesus depends on your capacity to believe. —
T. B. Joshua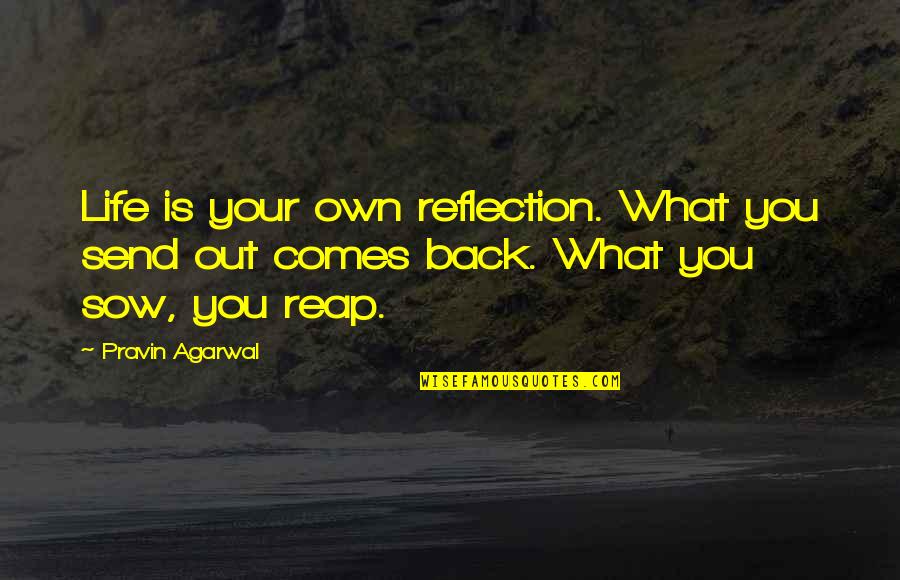 Life is your own reflection. What you send out comes back. What you sow, you reap. —
Pravin Agarwal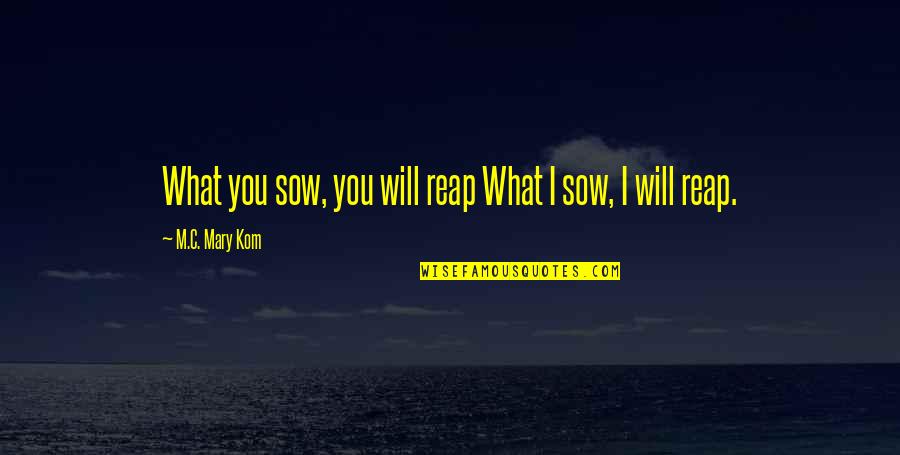 What you sow, you will reap What I sow, I will reap. —
M.C. Mary Kom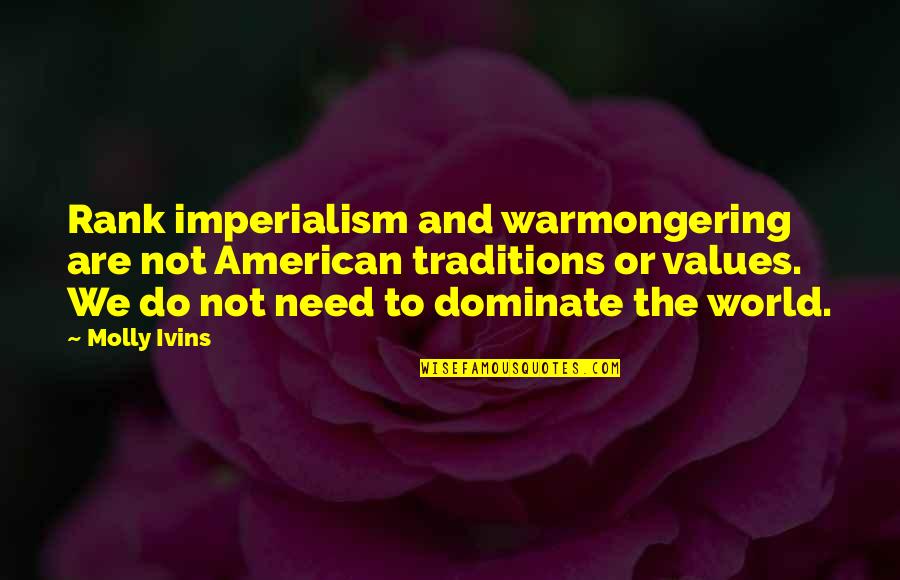 Rank imperialism and warmongering are not American traditions or values. We do not need to dominate the world. —
Molly Ivins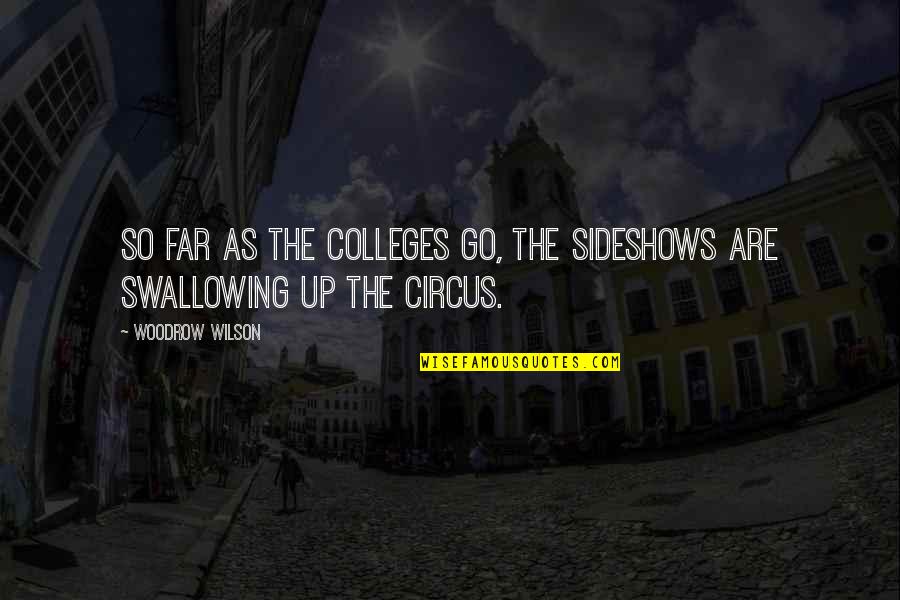 So far as the colleges go, the sideshows are swallowing up the circus. —
Woodrow Wilson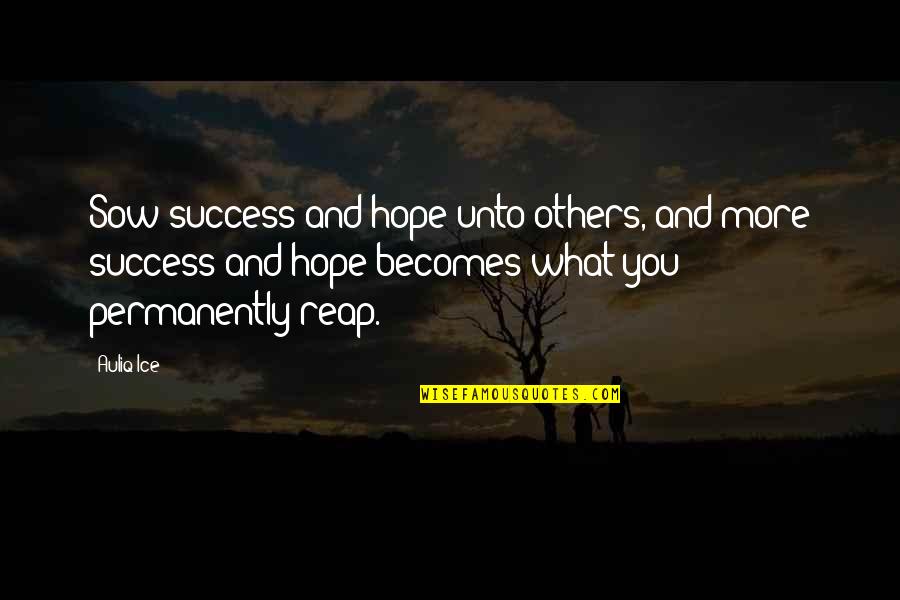 Sow success and hope unto others, and more success and hope becomes what you permanently reap. —
Auliq Ice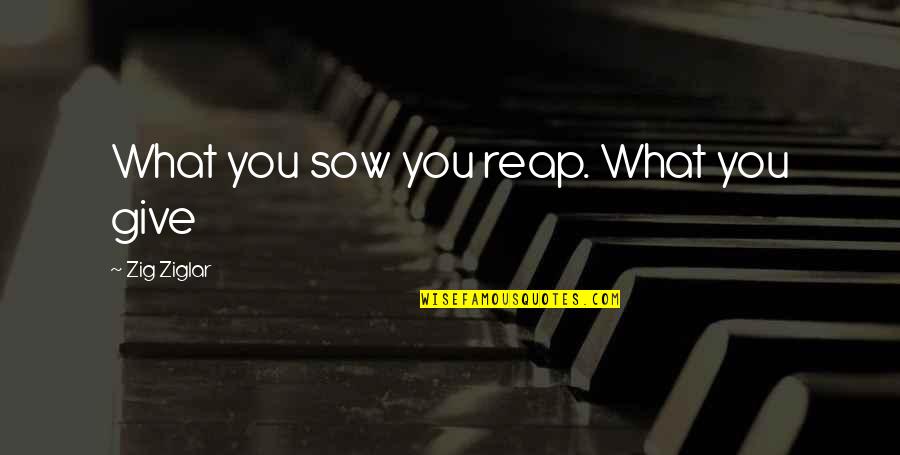 What you sow you reap. What you give —
Zig Ziglar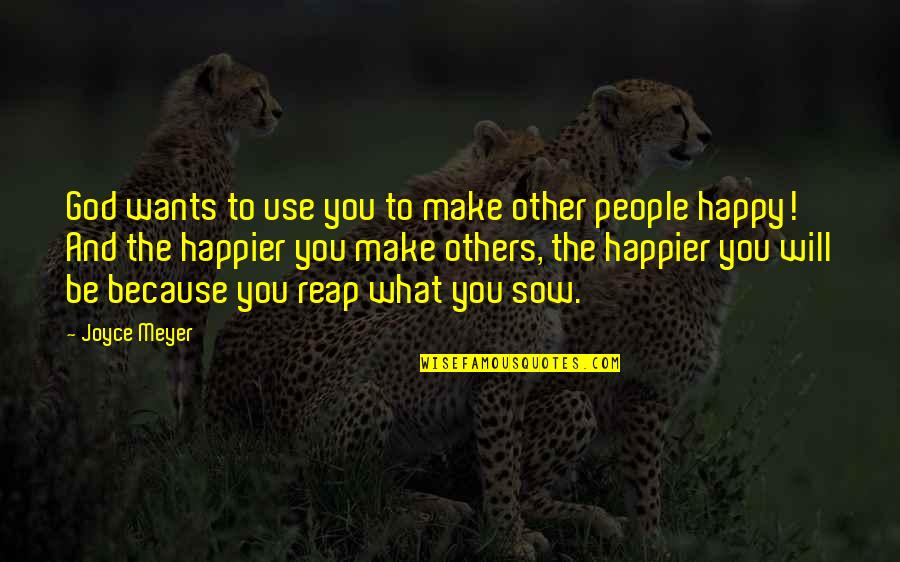 God wants to use you to make other people happy! And the happier you make others, the happier you will be because you reap what you sow. —
Joyce Meyer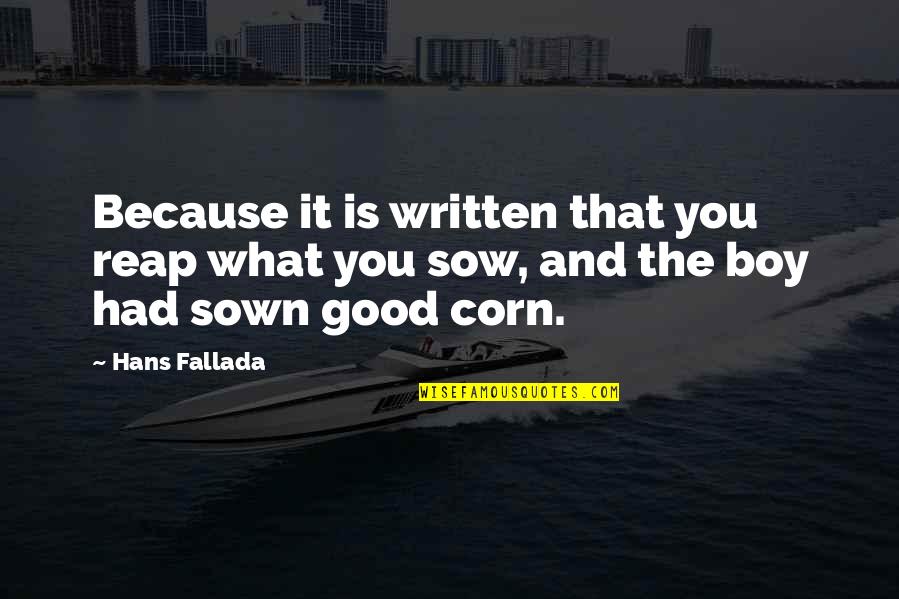 Because it is written that you reap what you sow, and the boy had sown good corn. —
Hans Fallada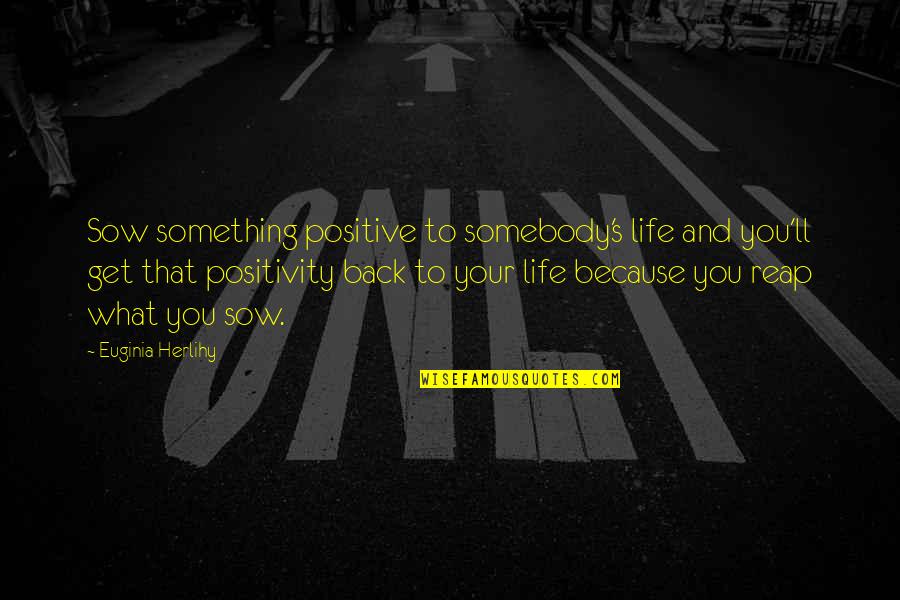 Sow something positive to somebody's life and you'll get that positivity back to your life because you reap what you sow. —
Euginia Herlihy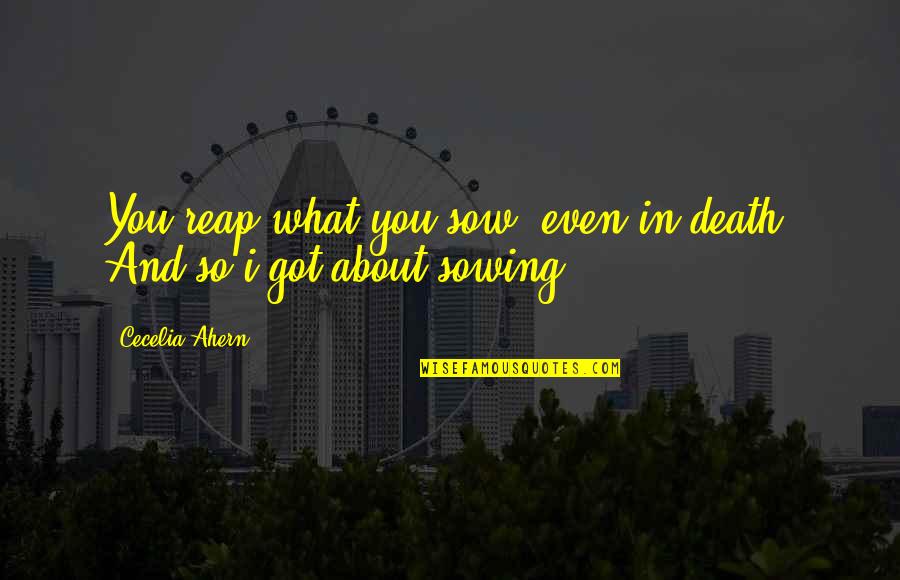 You reap what you sow, even in death. And so i got about sowing —
Cecelia Ahern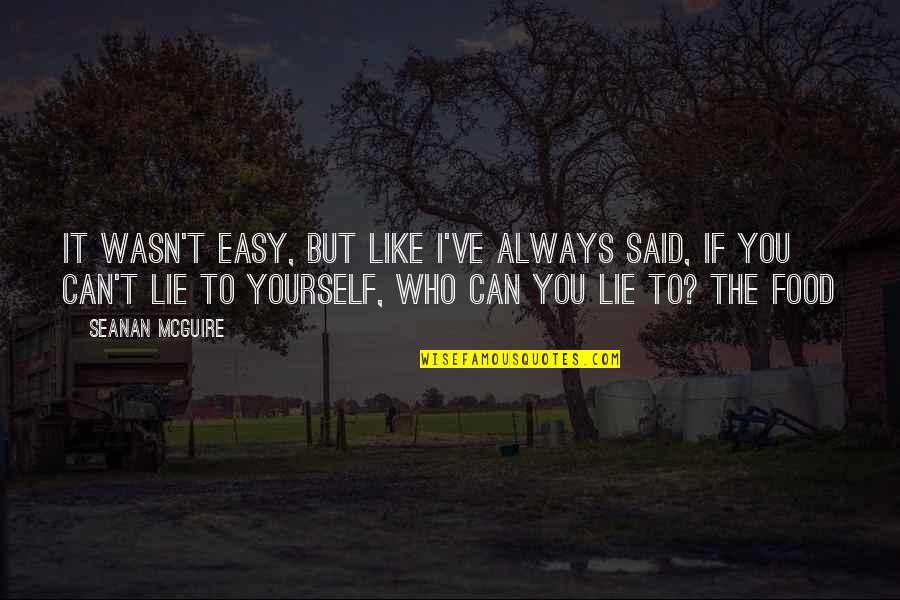 It wasn't easy, but like I've always said, if you can't lie to yourself, who can you lie to? The food —
Seanan McGuire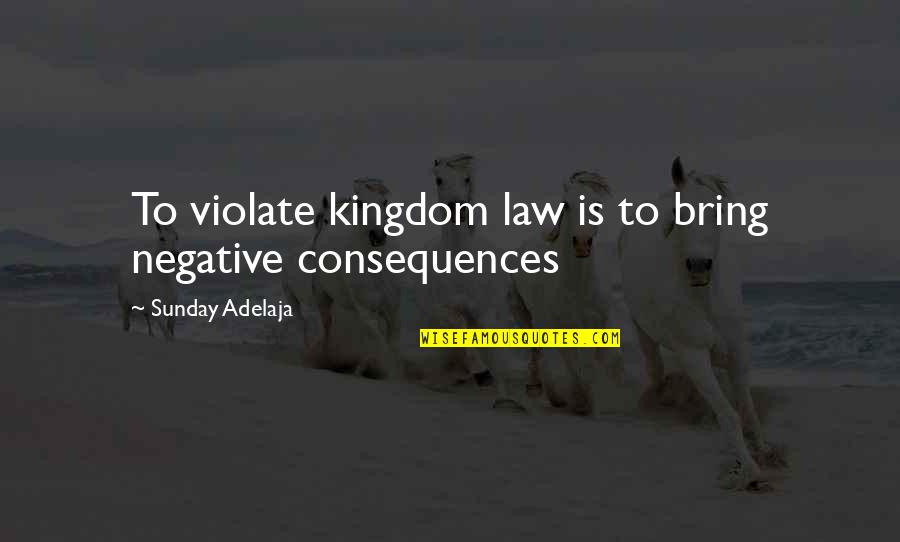 To violate kingdom law is to bring negative consequences —
Sunday Adelaja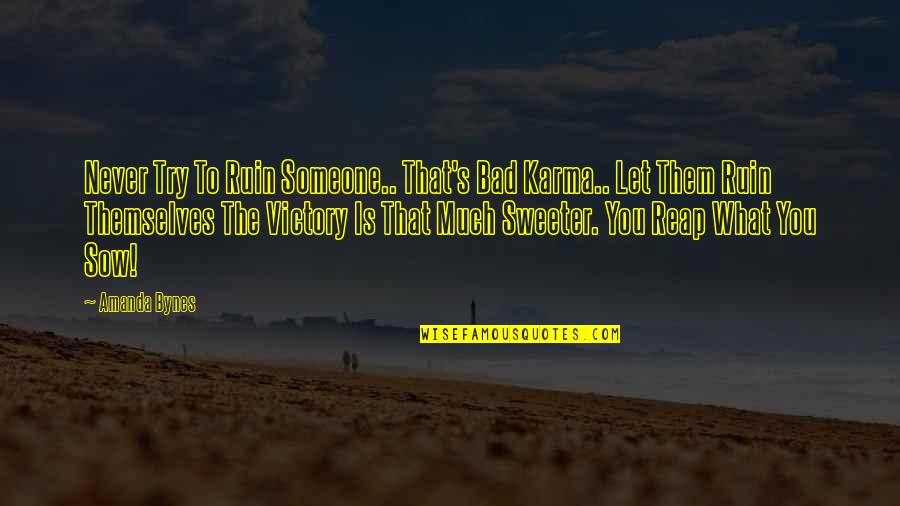 Never Try To Ruin Someone.. That's Bad Karma.. Let Them Ruin Themselves The Victory Is That Much Sweeter. You Reap What You Sow! —
Amanda Bynes