You Don't Tell Me What To Do Quotes
Collection of top 29 famous quotes about You Don't Tell Me What To Do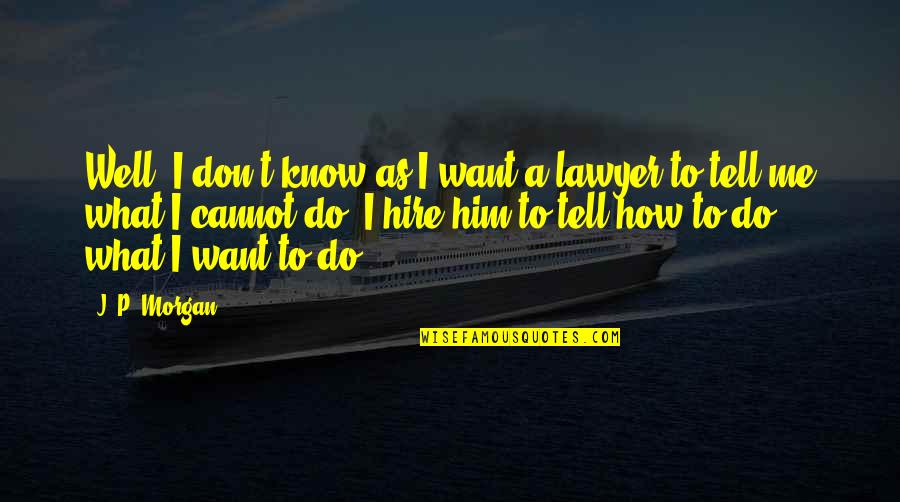 Well, I don't know as I want a lawyer to tell me what I cannot do. I hire him to tell how to do what I want to do.
—
J. P. Morgan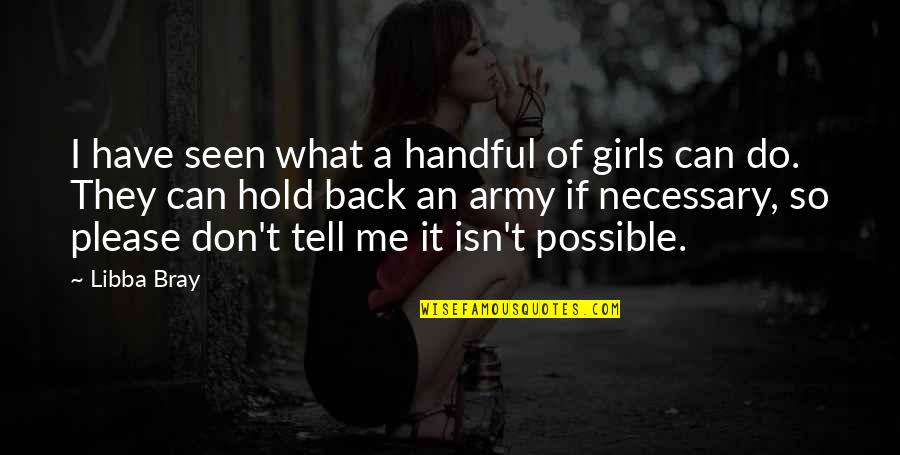 I have seen what a handful of girls can do. They can hold back an army if necessary, so please don't tell me it isn't possible.
—
Libba Bray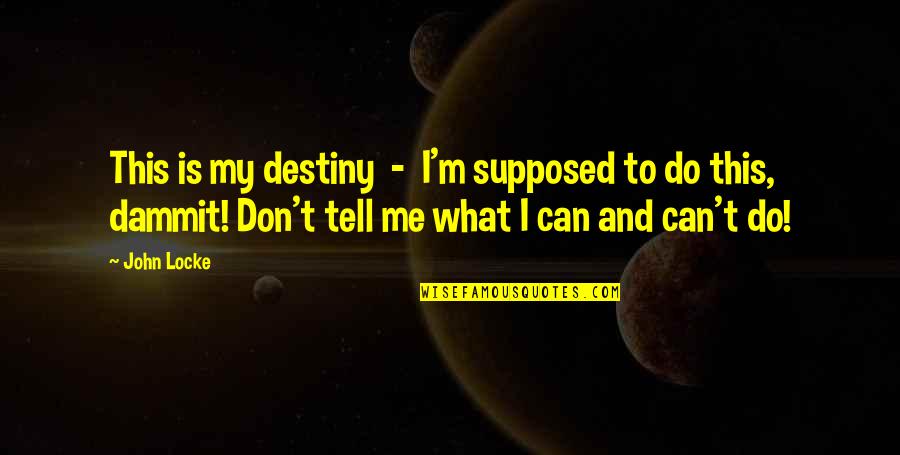 This is my destiny - I'm supposed to do this, dammit! Don't tell me what I can and can't do!
—
John Locke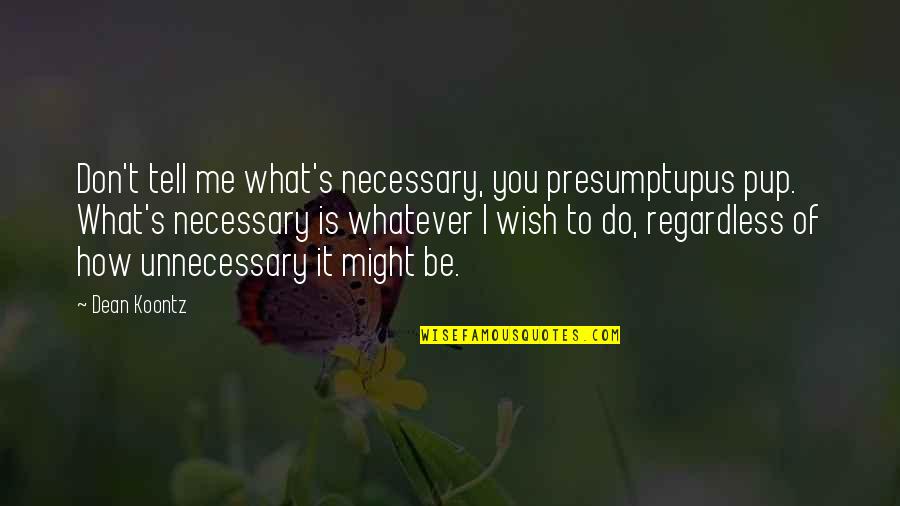 Don't tell me what's necessary, you presumptupus pup. What's necessary is whatever I wish to do, regardless of how unnecessary it might be.
—
Dean Koontz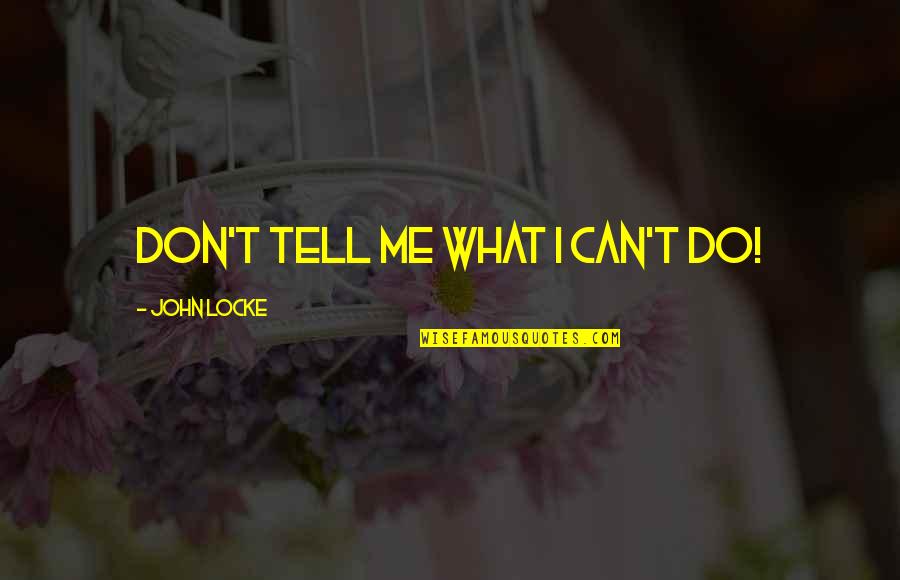 Don't tell me what I can't do!
—
John Locke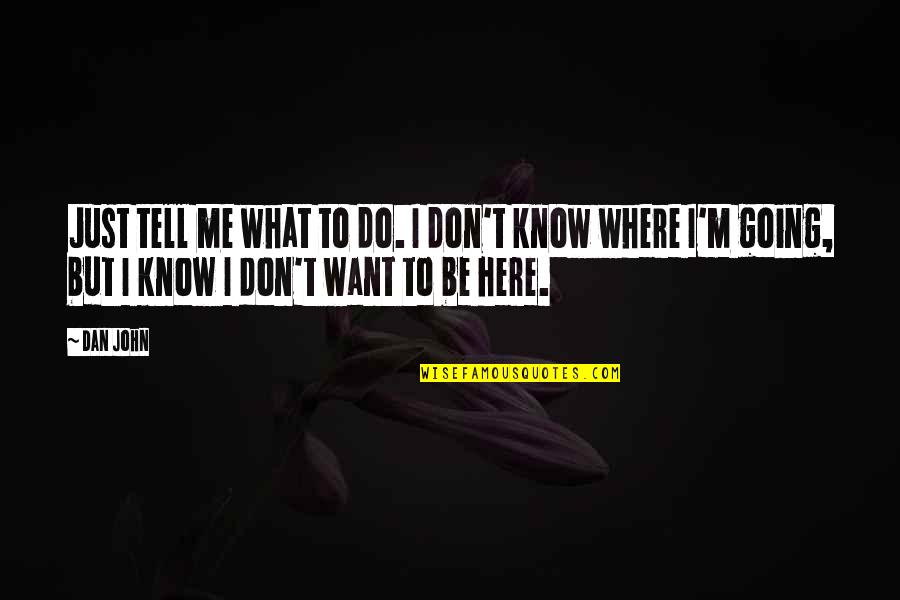 Just tell me what to do. I don't know where I'm going, but I know I don't want to be here.
—
Dan John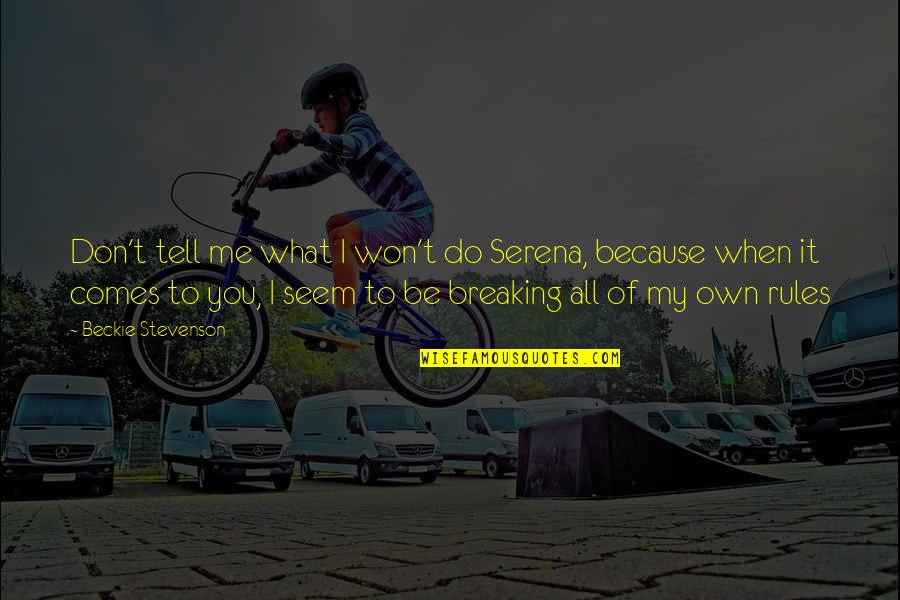 Don't tell me what I won't do Serena, because when it comes to you, I seem to be breaking all of my own rules
—
Beckie Stevenson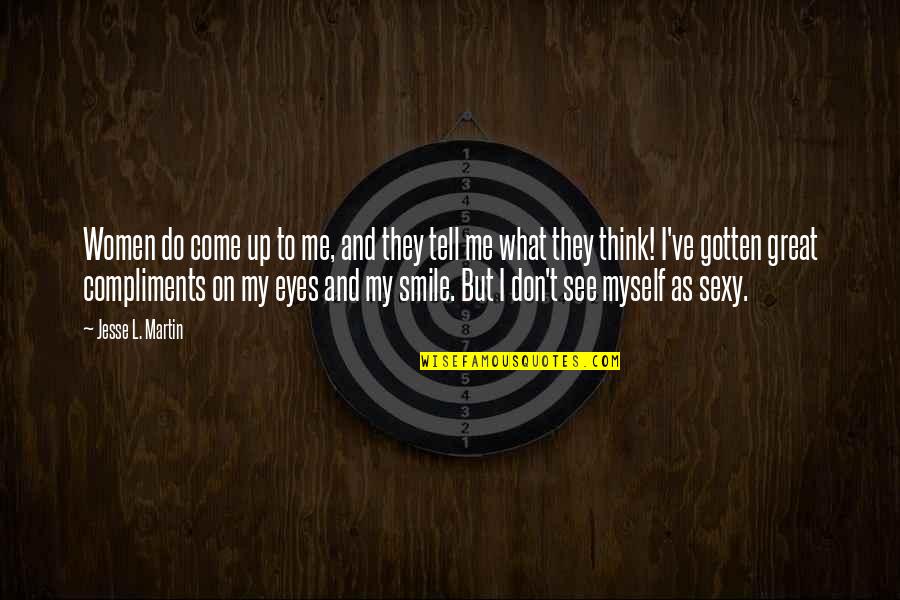 Women do come up to me, and they tell me what they think! I've gotten great compliments on my eyes and my smile. But I don't see myself as sexy.
—
Jesse L. Martin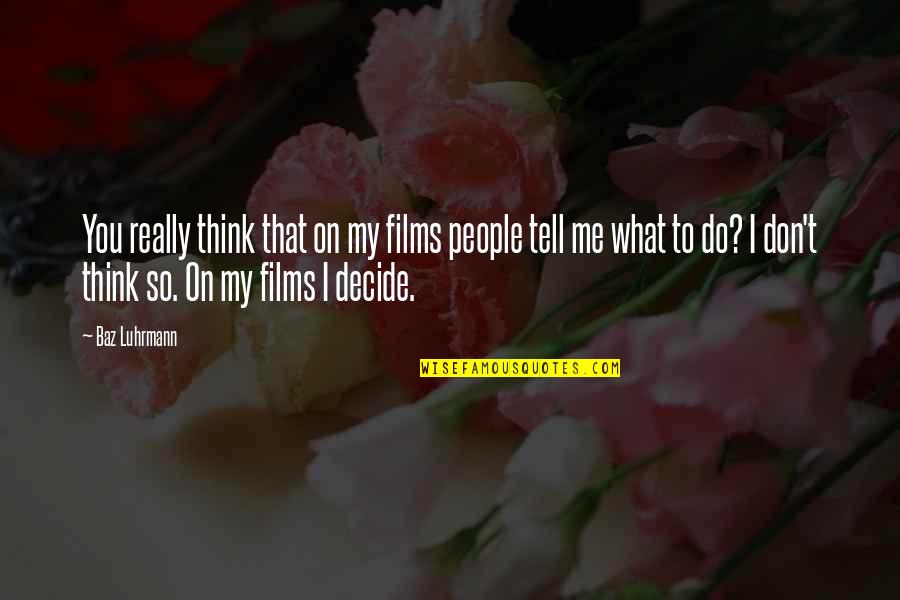 You really think that on my films people tell me what to do? I don't think so. On my films I decide.
—
Baz Luhrmann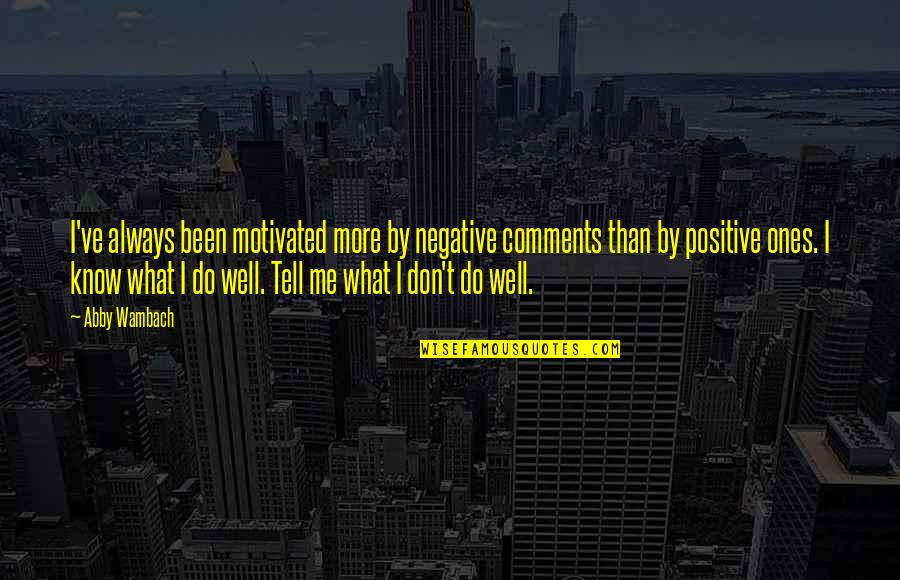 I've always been motivated more by negative comments than by positive ones. I know what I do well. Tell me what I don't do well.
—
Abby Wambach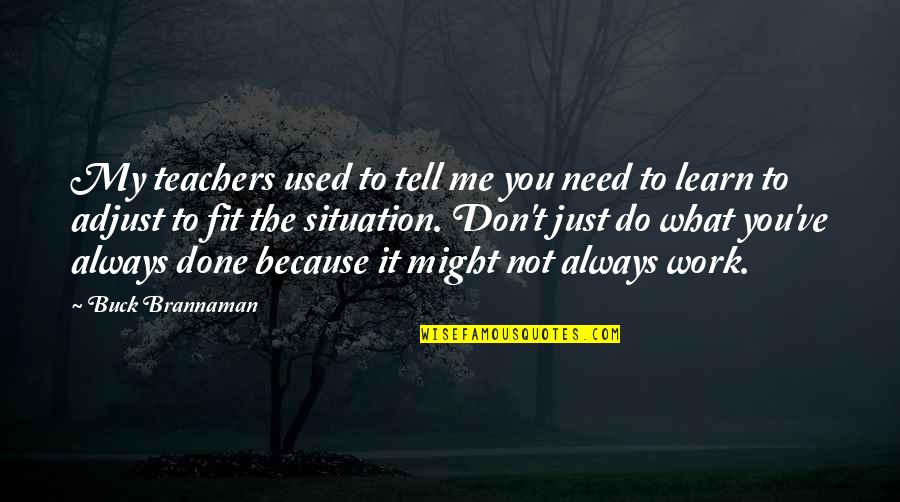 My teachers used to tell me you need to learn to adjust to fit the situation. Don't just do what you've always done because it might not always work.
—
Buck Brannaman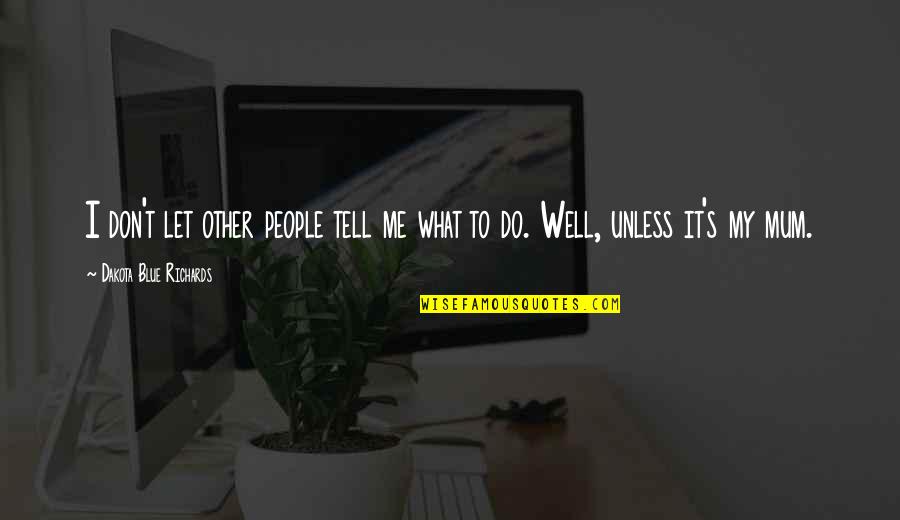 I don't let other people tell me what to do. Well, unless it's my mum. —
Dakota Blue Richards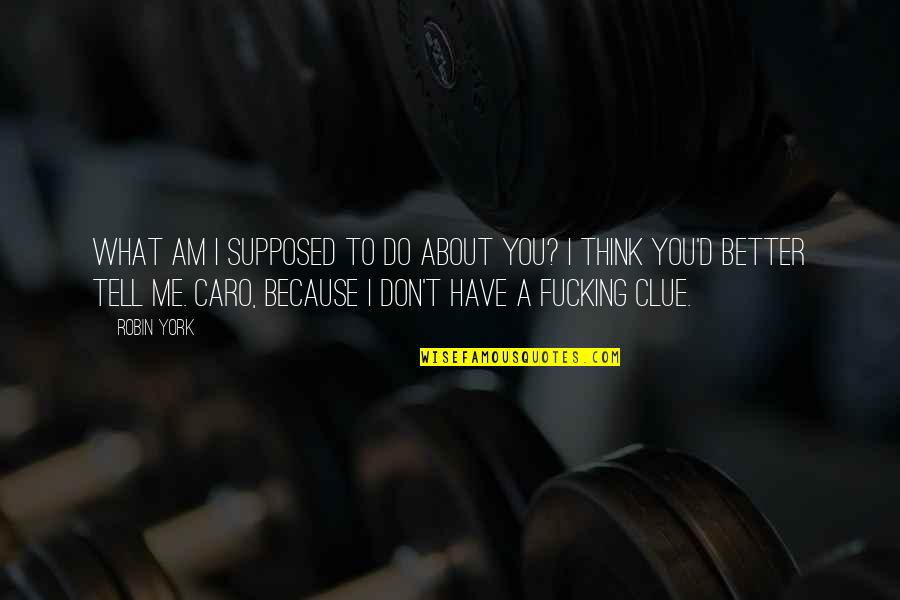 What am I supposed to do about you? I think you'd better tell me. Caro, because I don't have a fucking clue. —
Robin York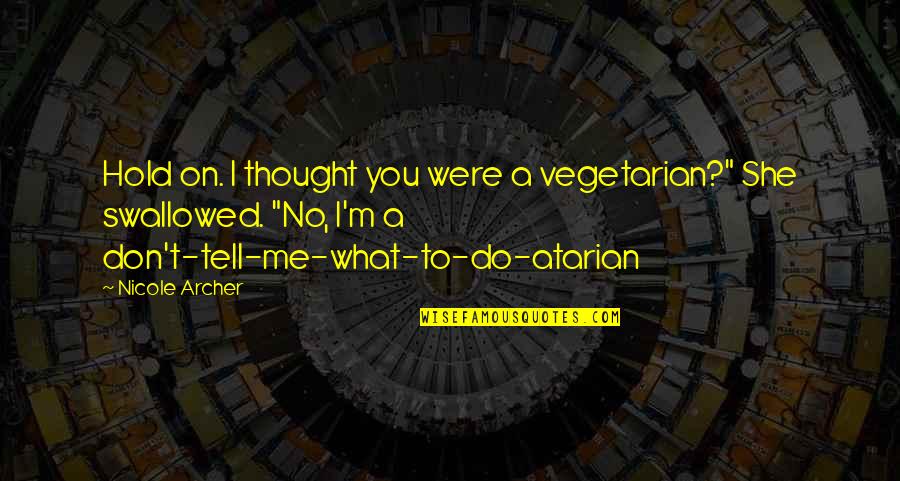 Hold on. I thought you were a vegetarian?" She swallowed. "No, I'm a don't-tell-me-what-to-do-atarian —
Nicole Archer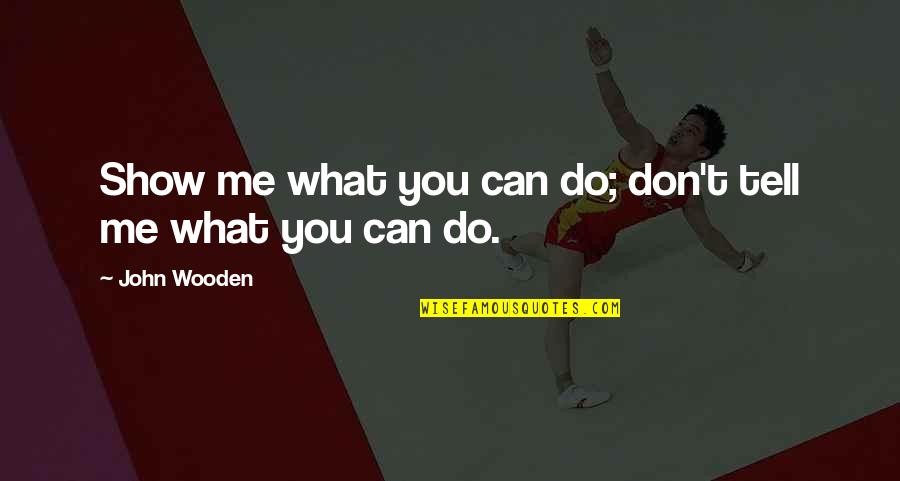 Show me what you can do; don't tell me what you can do. —
John Wooden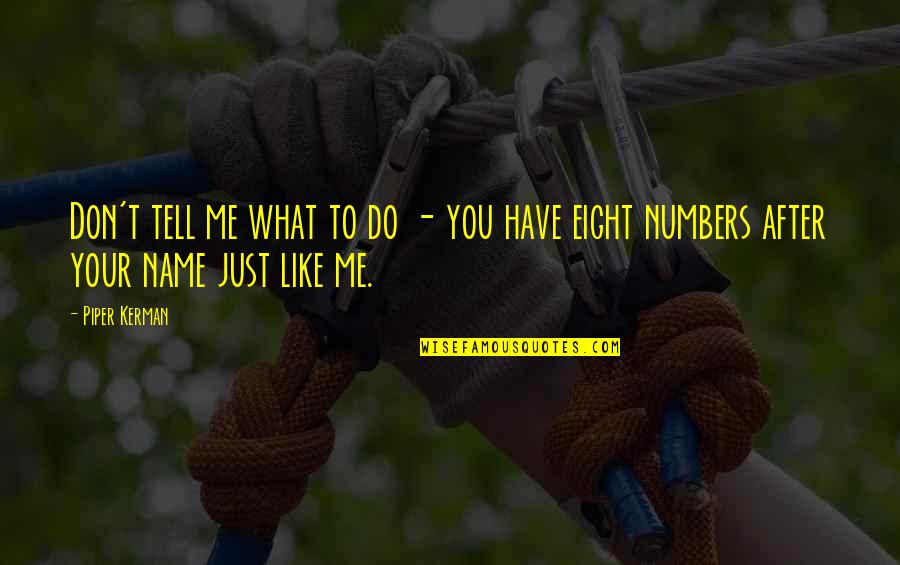 Don't tell me what to do - you have eight numbers after your name just like me. —
Piper Kerman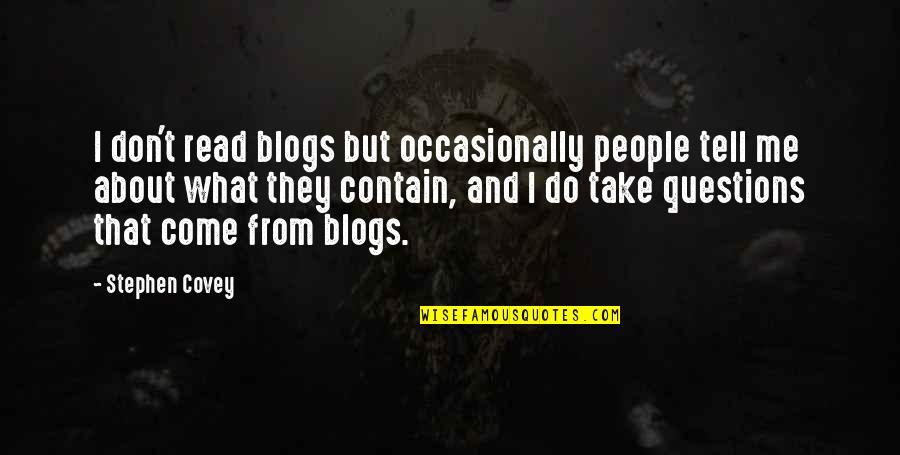 I don't read blogs but occasionally people tell me about what they contain, and I do take questions that come from blogs. —
Stephen Covey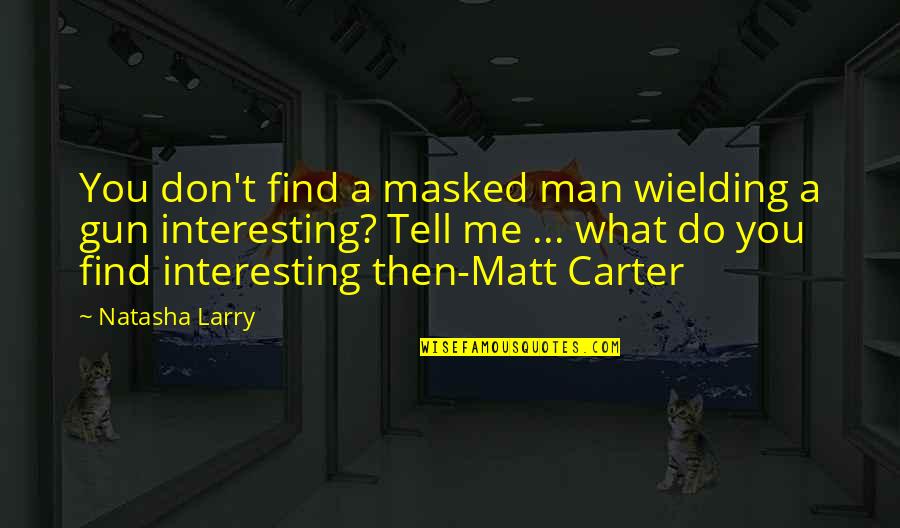 You don't find a masked man wielding a gun interesting? Tell me ... what do you find interesting then-Matt Carter —
Natasha Larry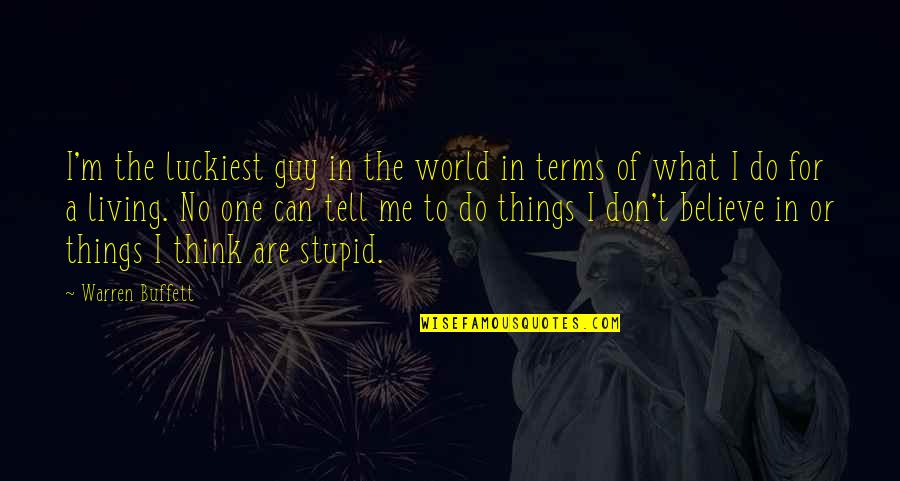 I'm the luckiest guy in the world in terms of what I do for a living. No one can tell me to do things I don't believe in or things I think are stupid. —
Warren Buffett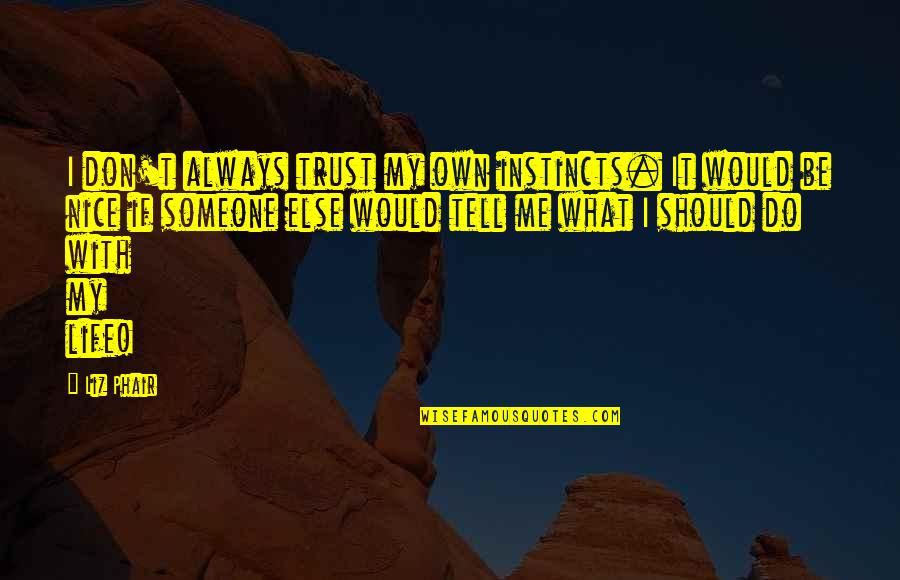 I don't always trust my own instincts. It would be nice if someone else would tell me what I should do with my life! —
Liz Phair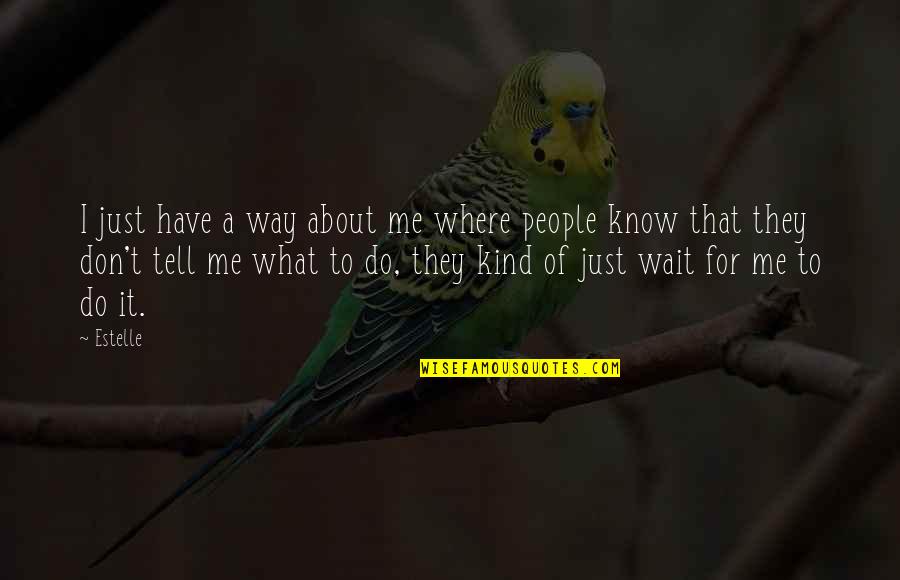 I just have a way about me where people know that they don't tell me what to do, they kind of just wait for me to do it. —
Estelle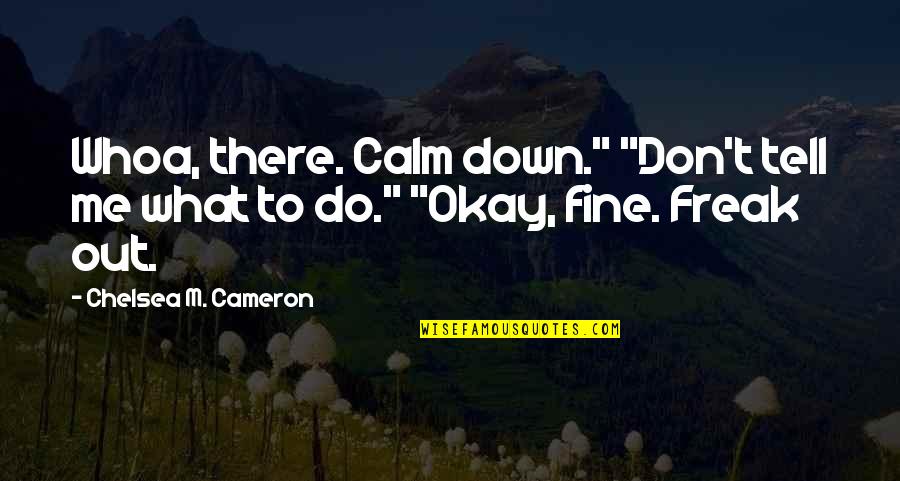 Whoa, there. Calm down." "Don't tell me what to do." "Okay, fine. Freak out. —
Chelsea M. Cameron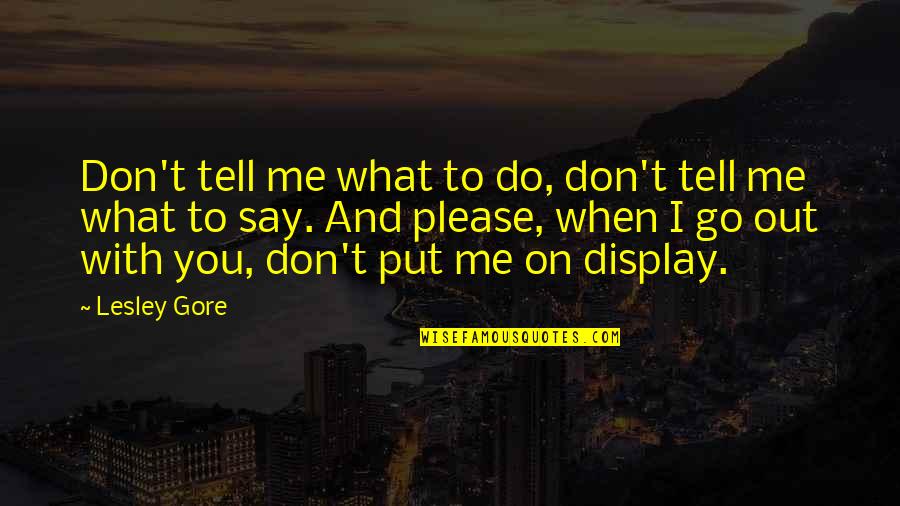 Don't tell me what to do, don't tell me what to say. And please, when I go out with you, don't put me on display. —
Lesley Gore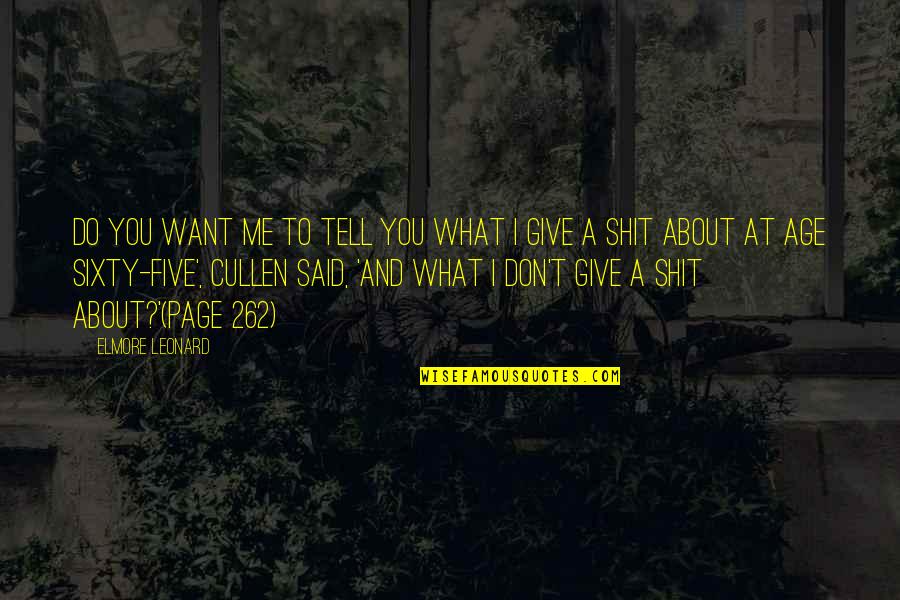 Do you want me to tell you what I give a shit about at age sixty-five', Cullen said, 'and what I don't give a shit about?'
(page 262) —
Elmore Leonard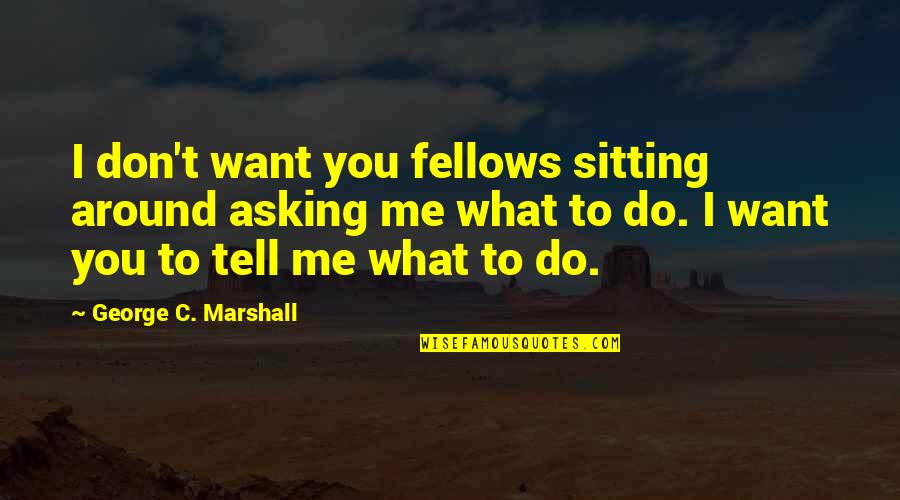 I don't want you fellows sitting around asking me what to do. I want you to tell me what to do. —
George C. Marshall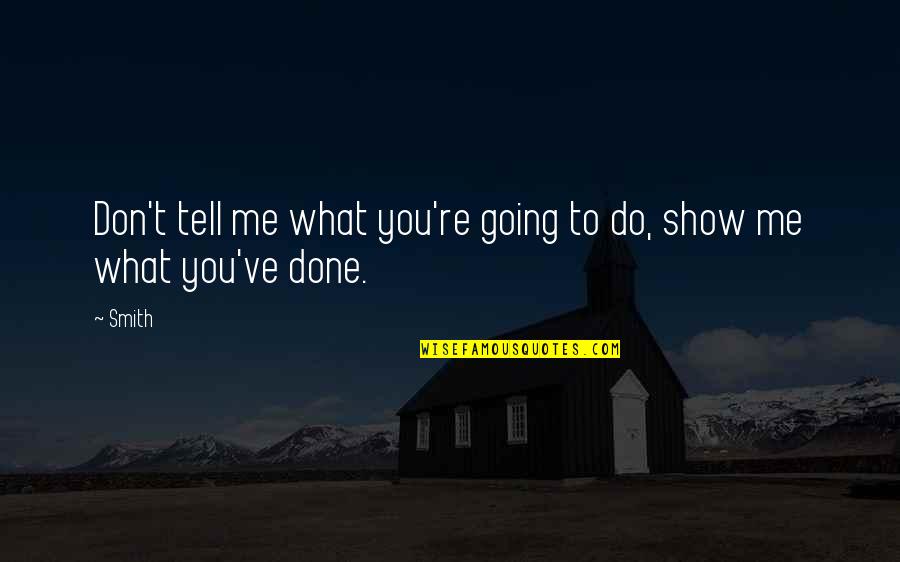 Don't tell me what you're going to do, show me what you've done. —
Smith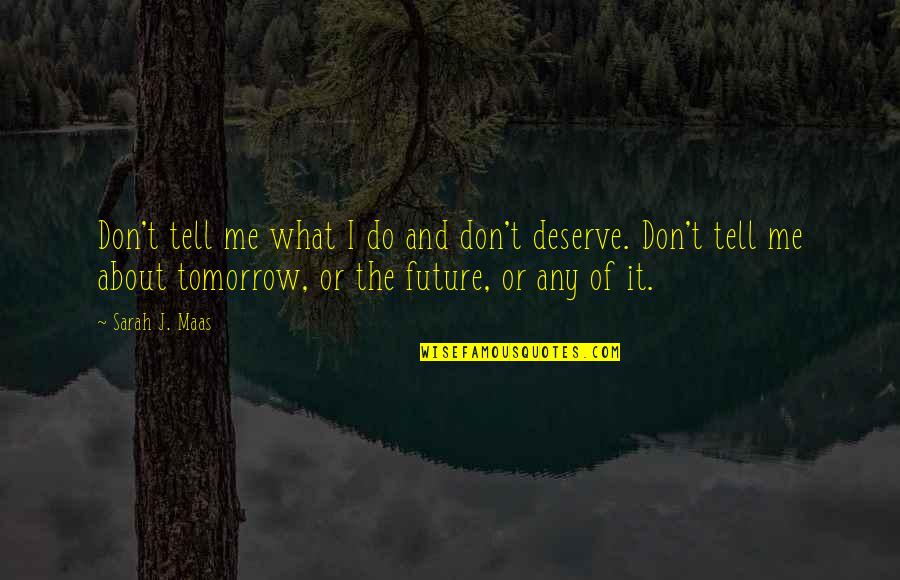 Don't tell me what I do and don't deserve. Don't tell me about tomorrow, or the future, or any of it. —
Sarah J. Maas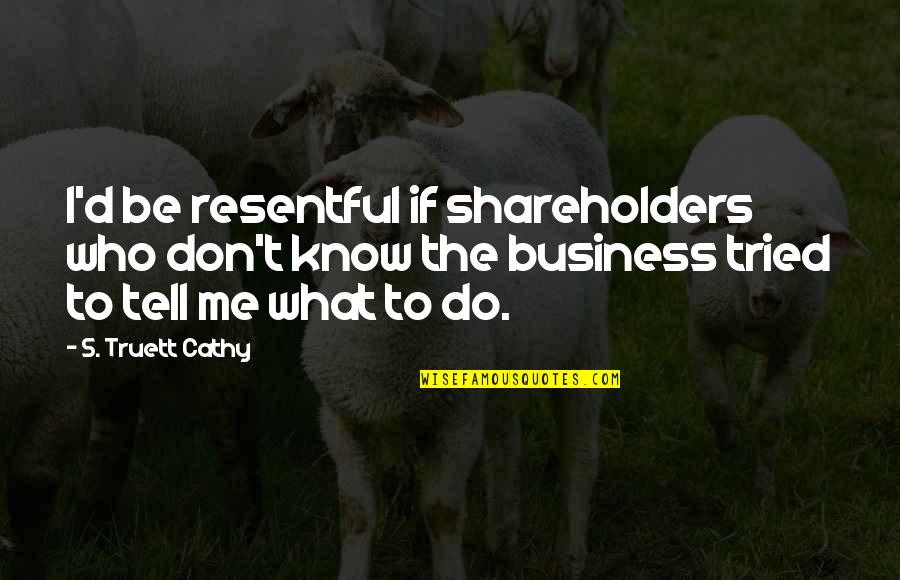 I'd be resentful if shareholders who don't know the business tried to tell me what to do. —
S. Truett Cathy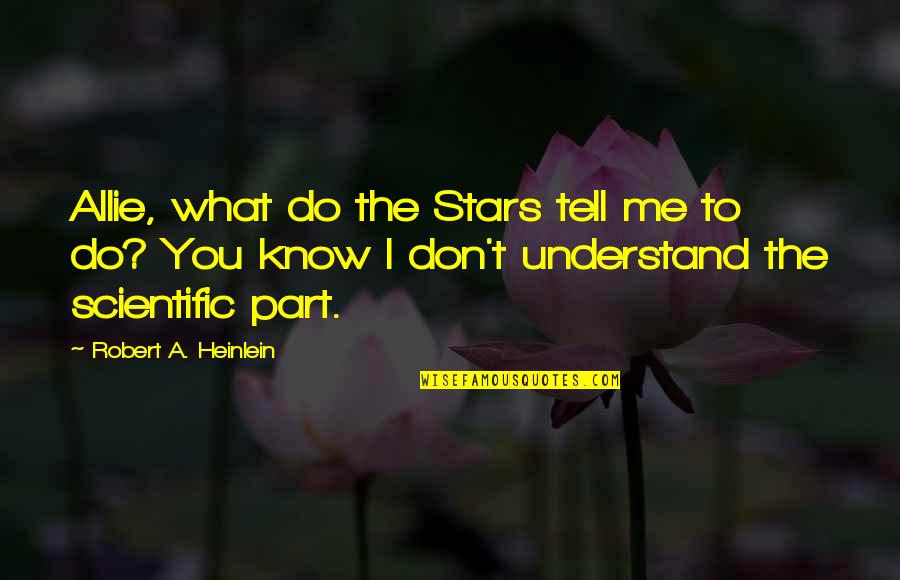 Allie, what do the Stars tell me to do? You know I don't understand the scientific part. —
Robert A. Heinlein