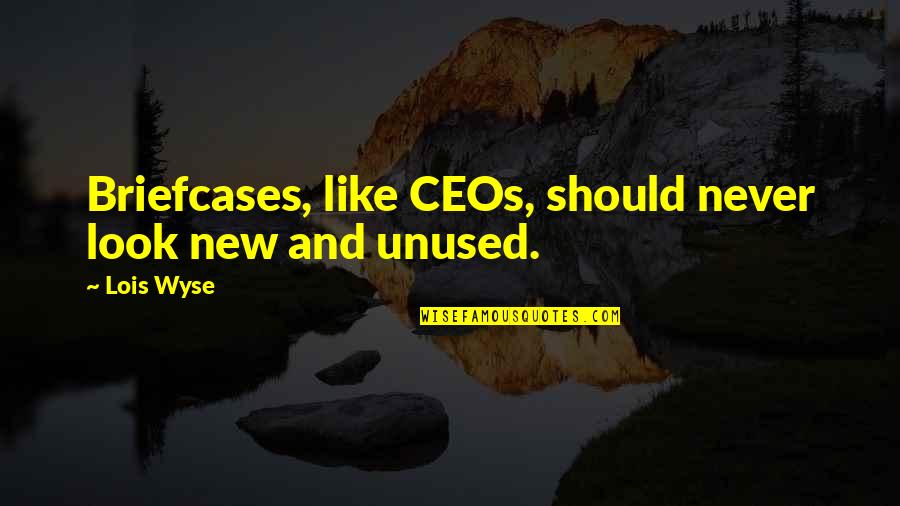 Briefcases, like CEOs, should never look new and unused.
—
Lois Wyse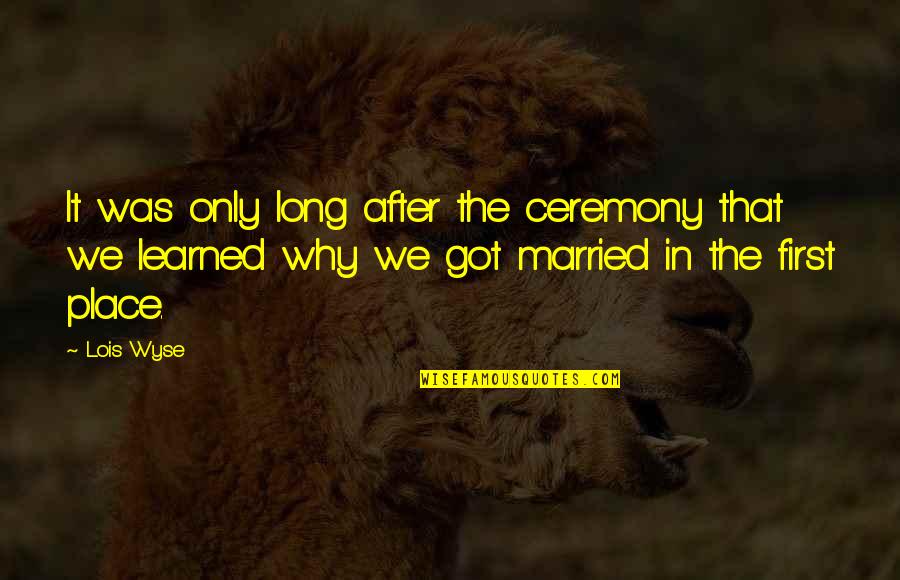 It was only long after the ceremony that we learned why we got married in the first place.
—
Lois Wyse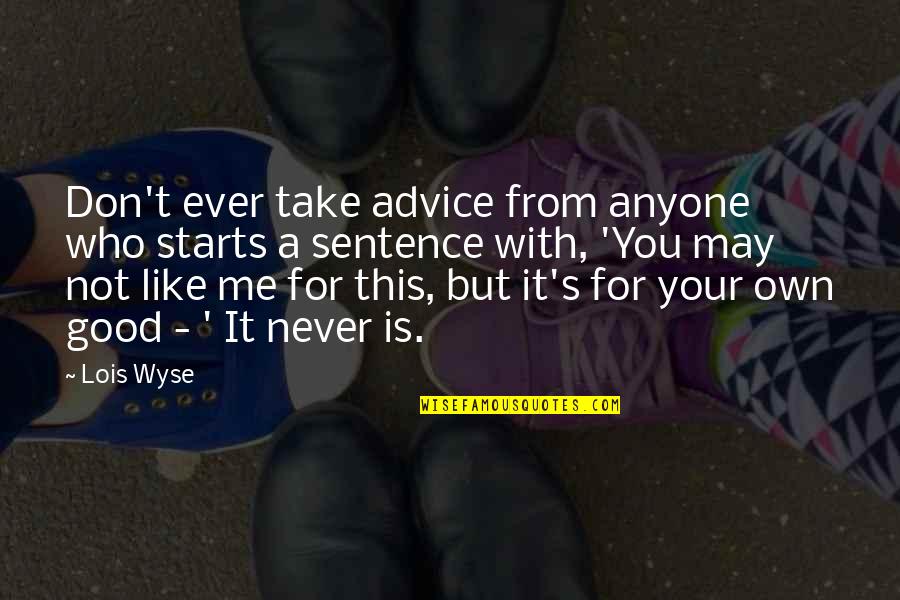 Don't ever take advice from anyone who starts a sentence with, 'You may not like me for this, but it's for your own good - ' It never is.
—
Lois Wyse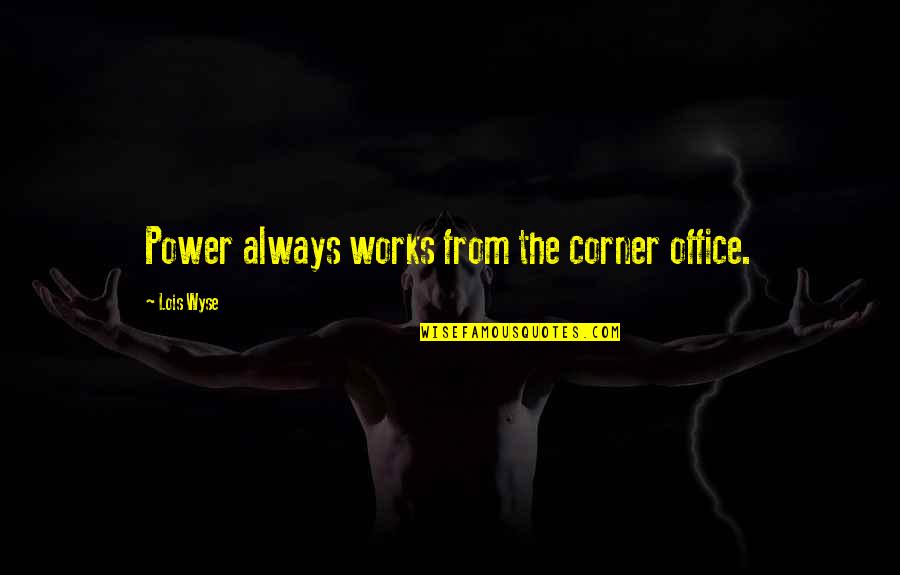 Power always works from the corner office.
—
Lois Wyse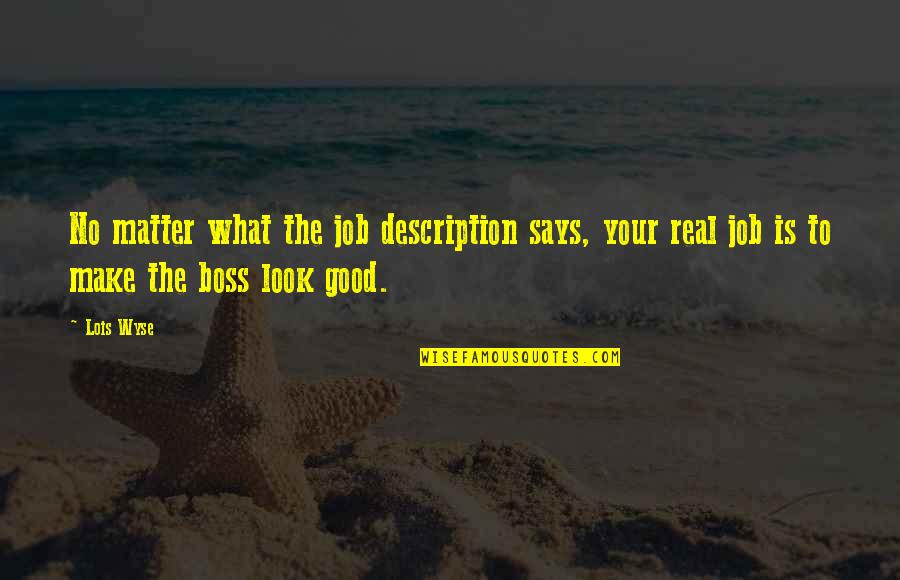 No matter what the job description says, your real job is to make the boss look good. —
Lois Wyse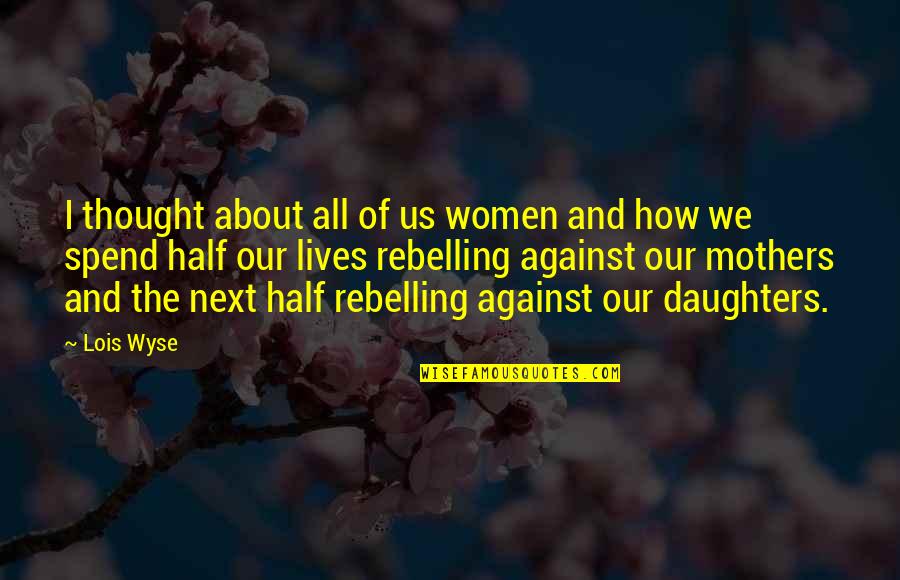 I thought about all of us women and how we spend half our lives rebelling against our mothers and the next half rebelling against our daughters. —
Lois Wyse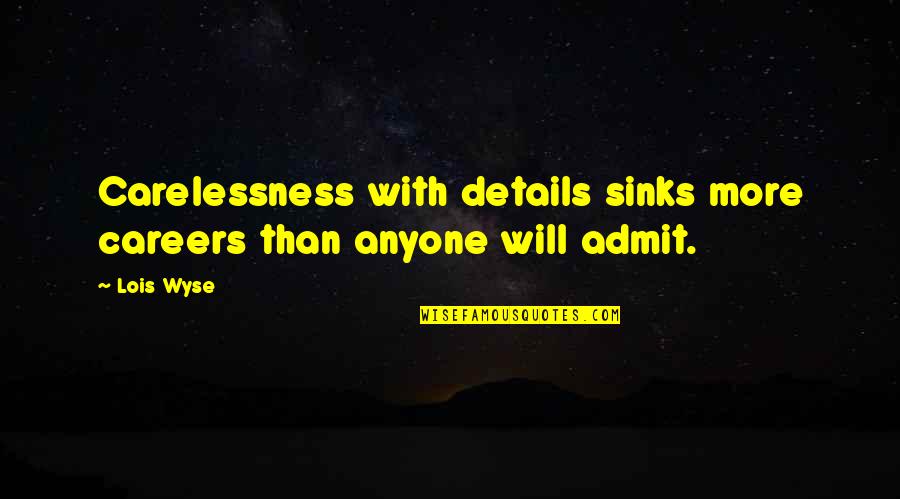 Carelessness with details sinks more careers than anyone will admit. —
Lois Wyse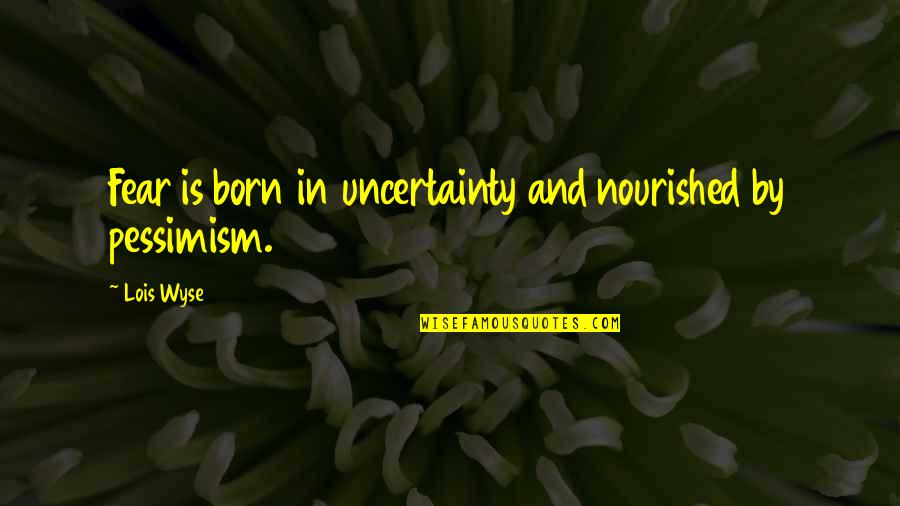 Fear is born in uncertainty and nourished by pessimism. —
Lois Wyse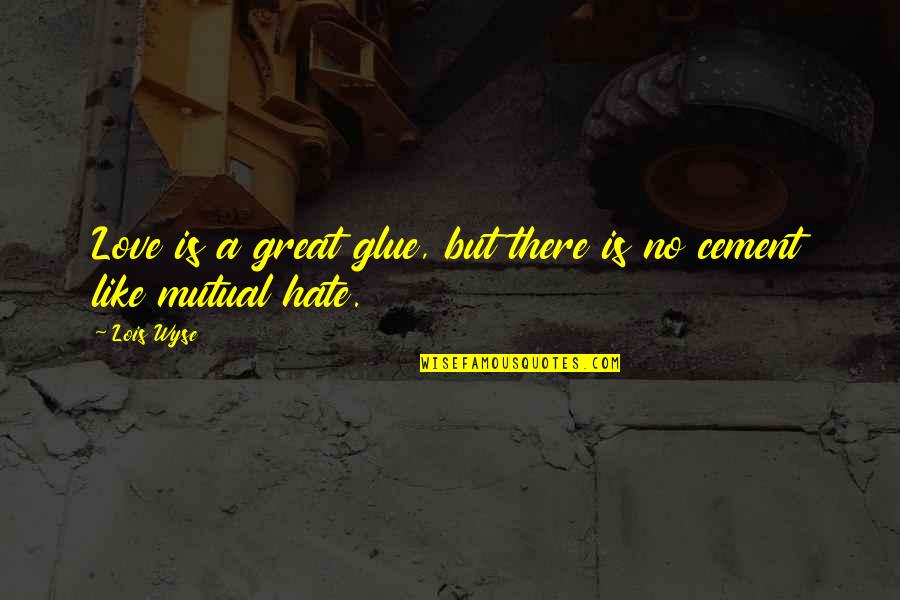 Love is a great glue, but there is no cement like mutual hate. —
Lois Wyse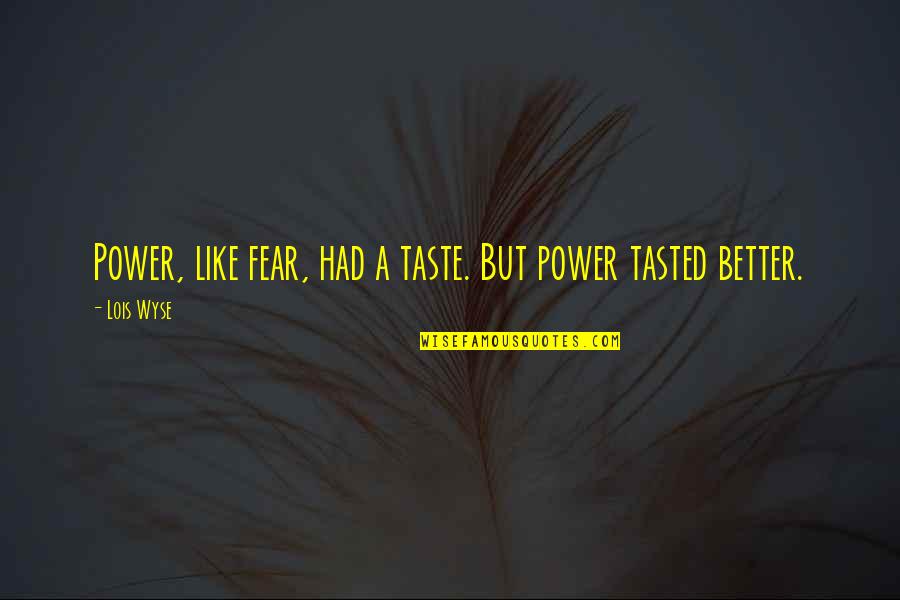 Power, like fear, had a taste. But power tasted better. —
Lois Wyse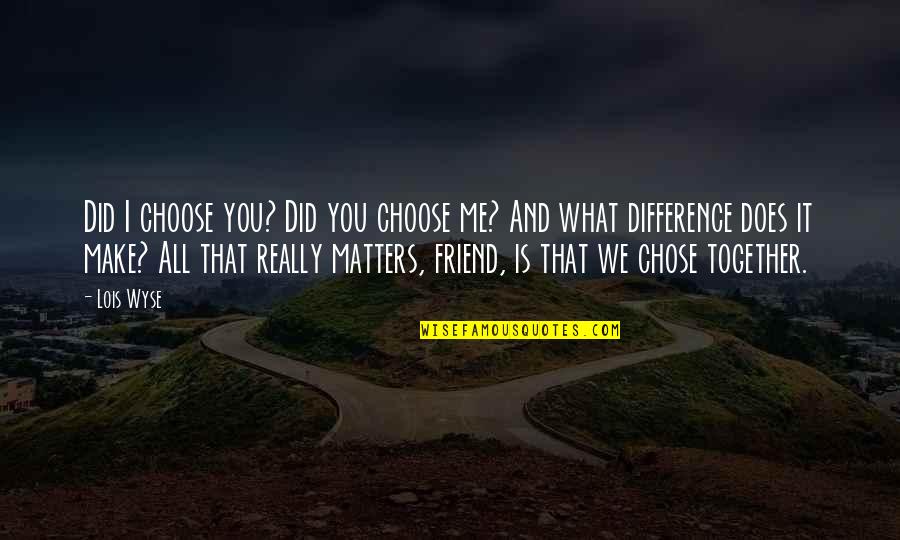 Did I choose you? Did you choose me? And what difference does it make? All that really matters, friend, is that we chose together. —
Lois Wyse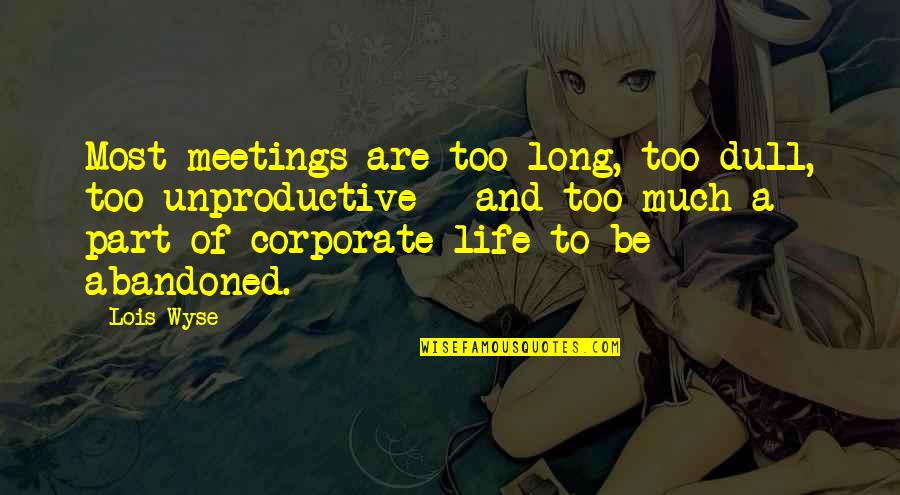 Most meetings are too long, too dull, too unproductive - and too much a part of corporate life to be abandoned. —
Lois Wyse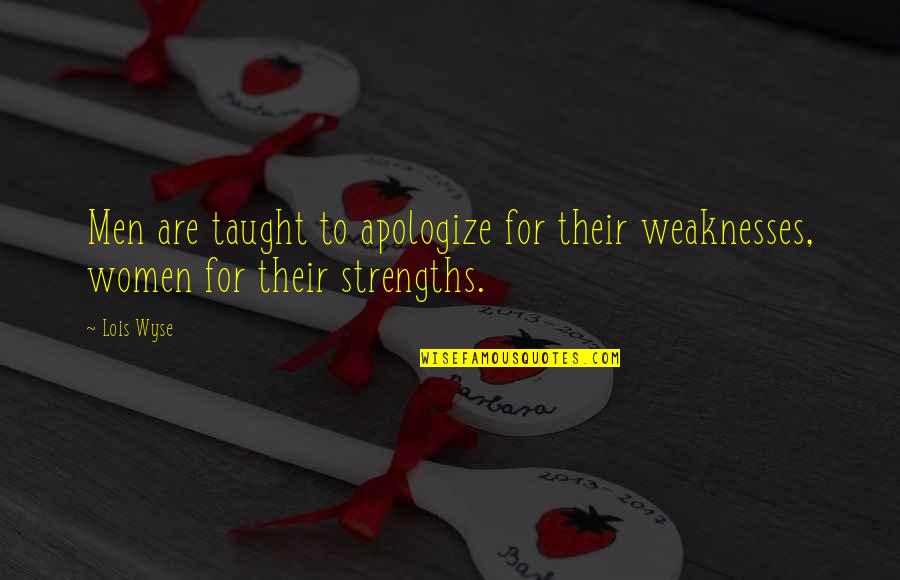 Men are taught to apologize for their weaknesses, women for their strengths. —
Lois Wyse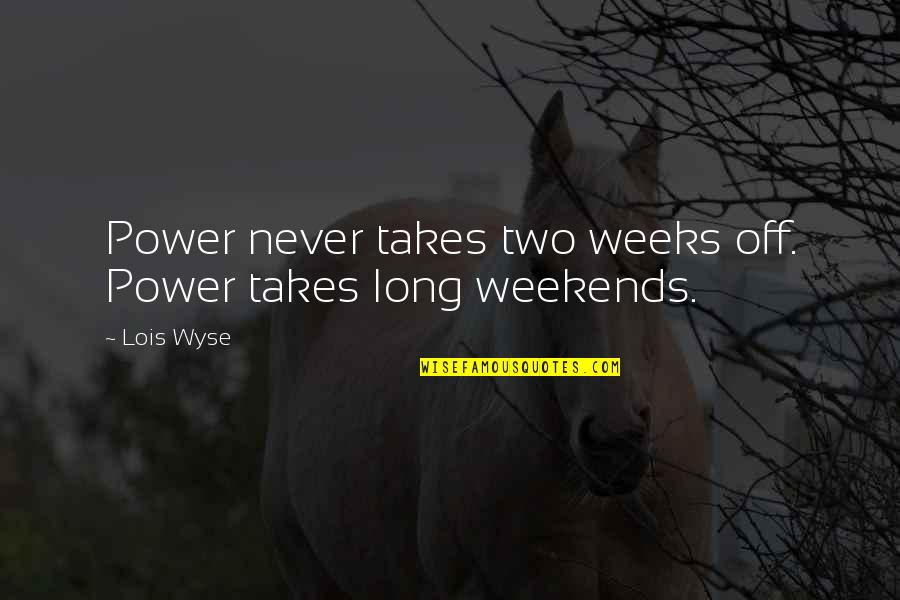 Power never takes two weeks off. Power takes long weekends. —
Lois Wyse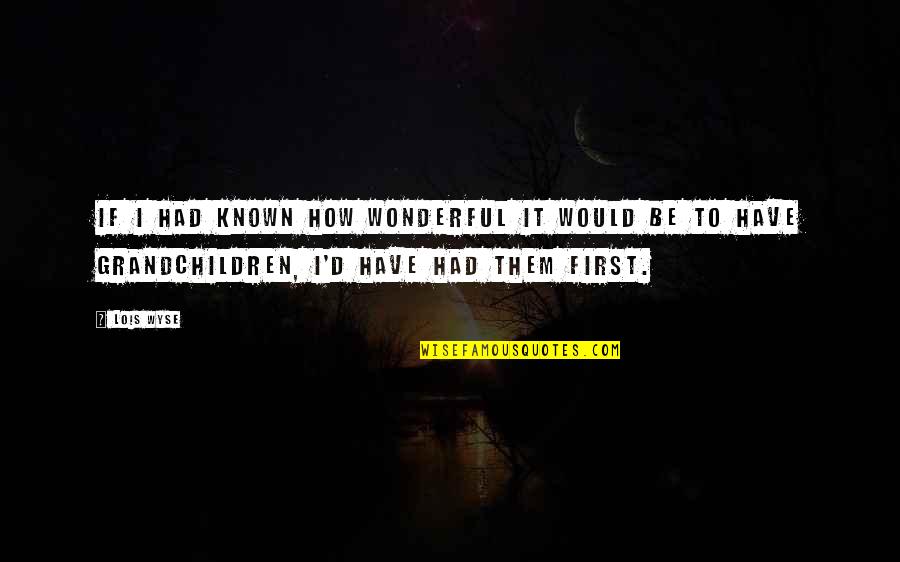 If I had known how wonderful it would be to have grandchildren, I'd have had them first. —
Lois Wyse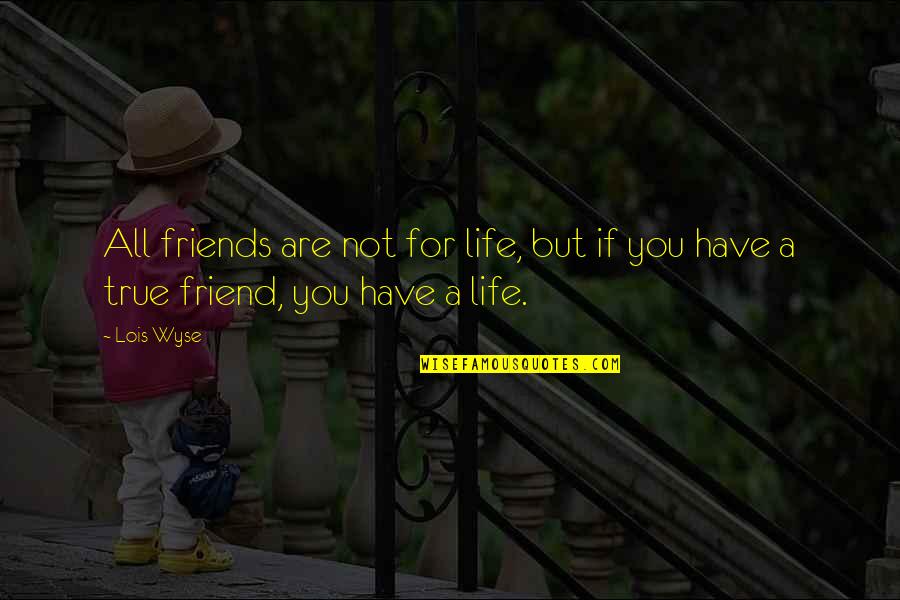 All friends are not for life, but if you have a true friend, you have a life. —
Lois Wyse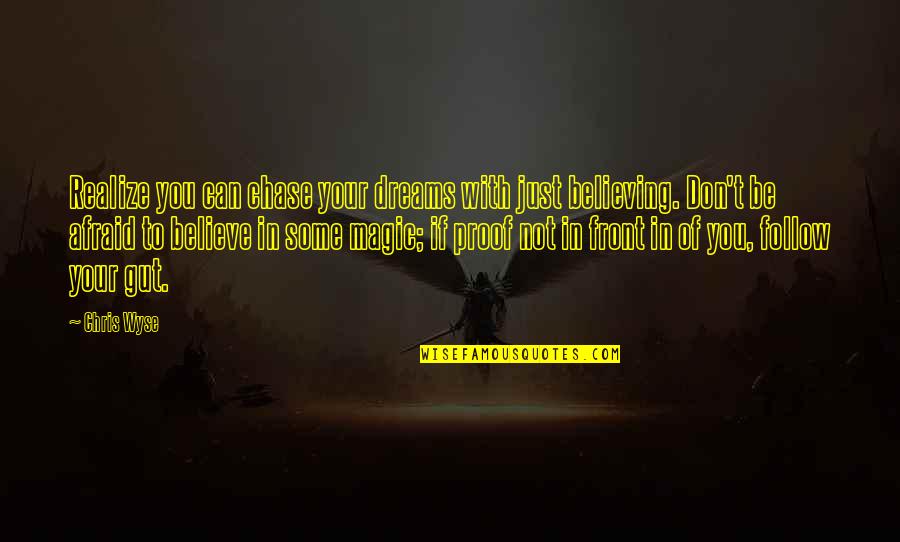 Realize you can chase your dreams with just believing. Don't be afraid to believe in some magic; if proof not in front in of you, follow your gut. —
Chris Wyse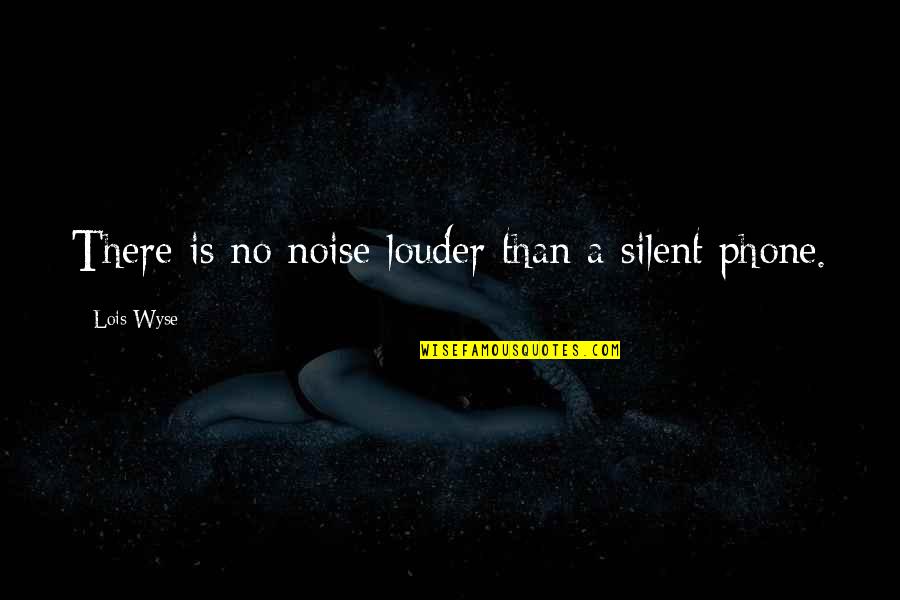 There is no noise louder than a silent phone. —
Lois Wyse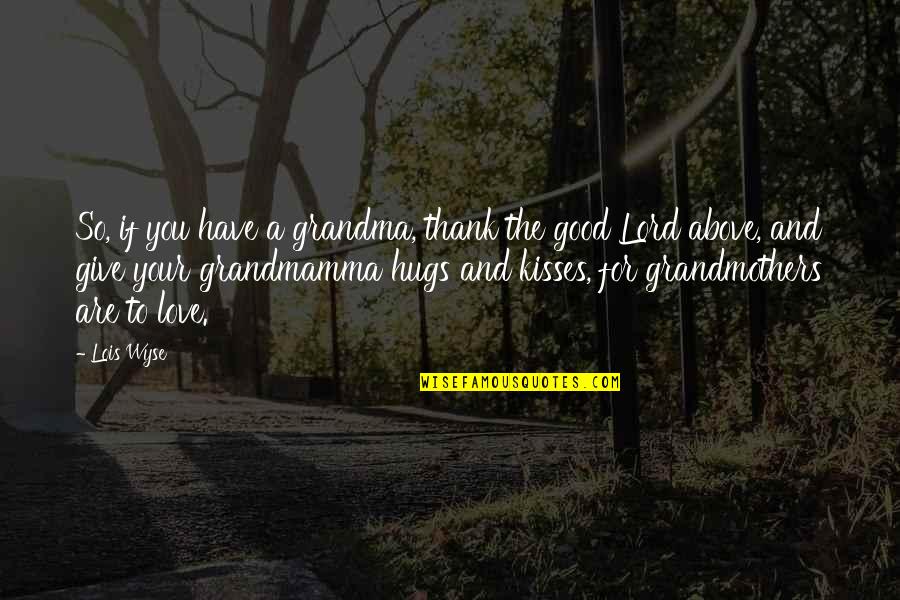 So, if you have a grandma, thank the good Lord above, and give your grandmamma hugs and kisses, for grandmothers are to love. —
Lois Wyse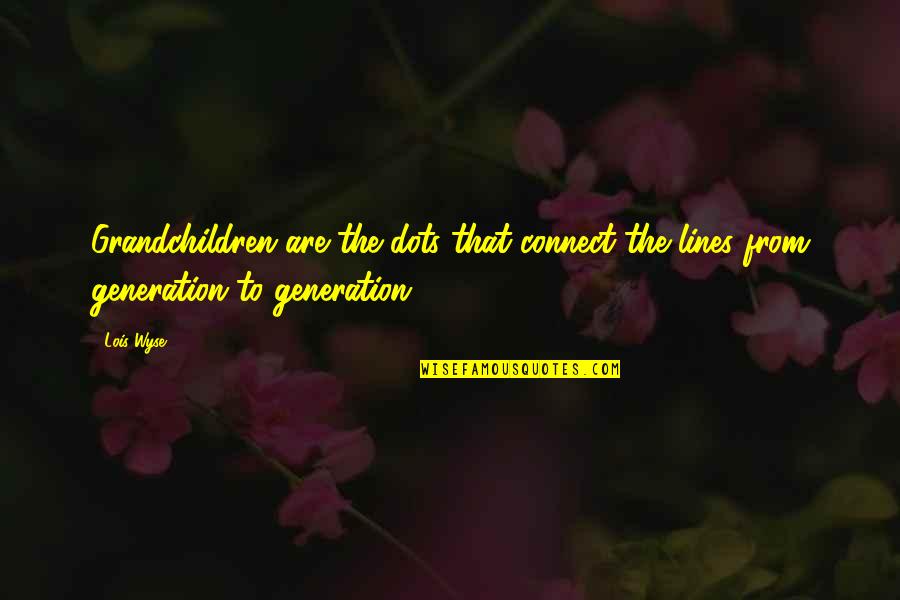 Grandchildren are the dots that connect the lines from generation to generation. —
Lois Wyse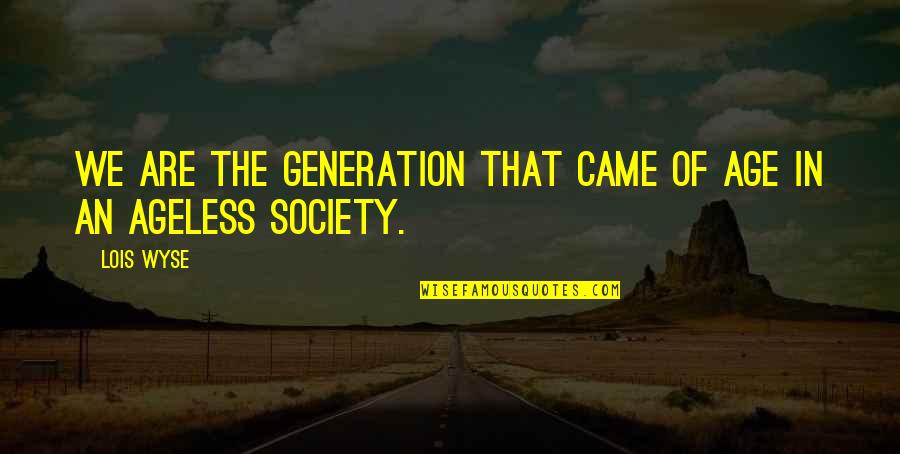 We are the generation that came of age in an ageless society. —
Lois Wyse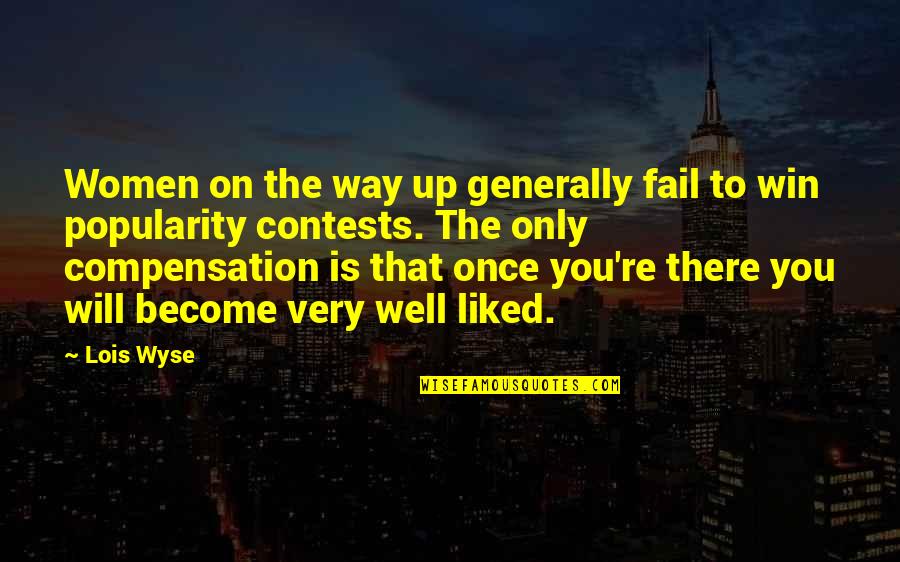 Women on the way up generally fail to win popularity contests. The only compensation is that once you're there you will become very well liked. —
Lois Wyse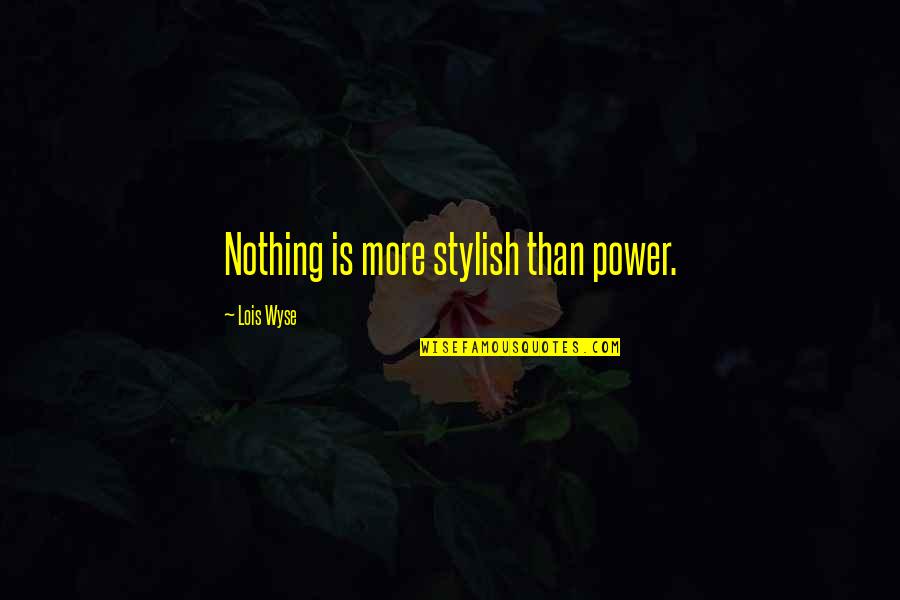 Nothing is more stylish than power. —
Lois Wyse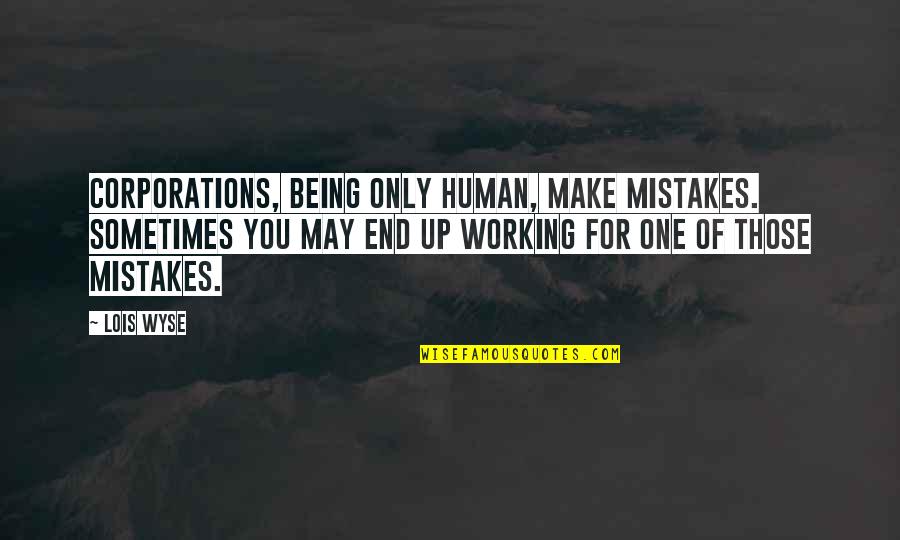 Corporations, being only human, make mistakes. Sometimes you may end up working for one of those mistakes. —
Lois Wyse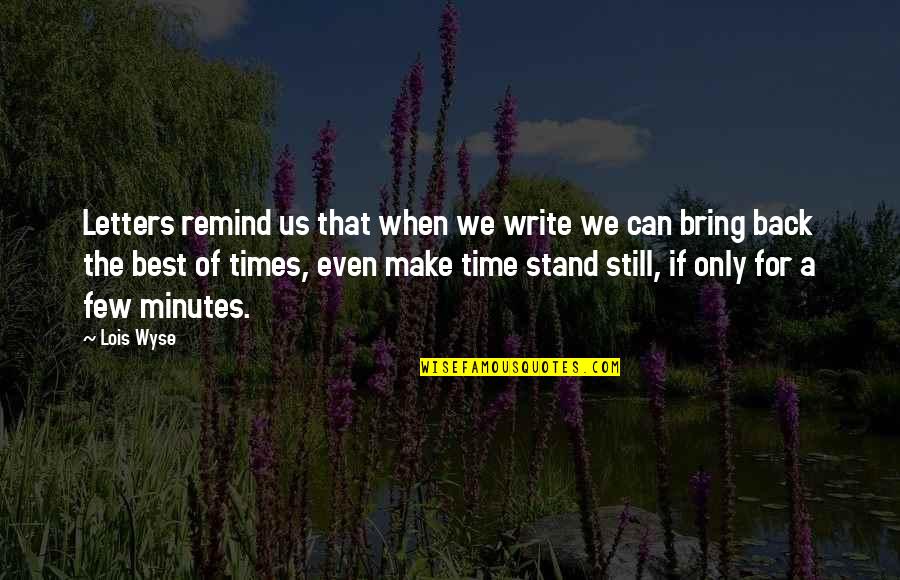 Letters remind us that when we write we can bring back the best of times, even make time stand still, if only for a few minutes. —
Lois Wyse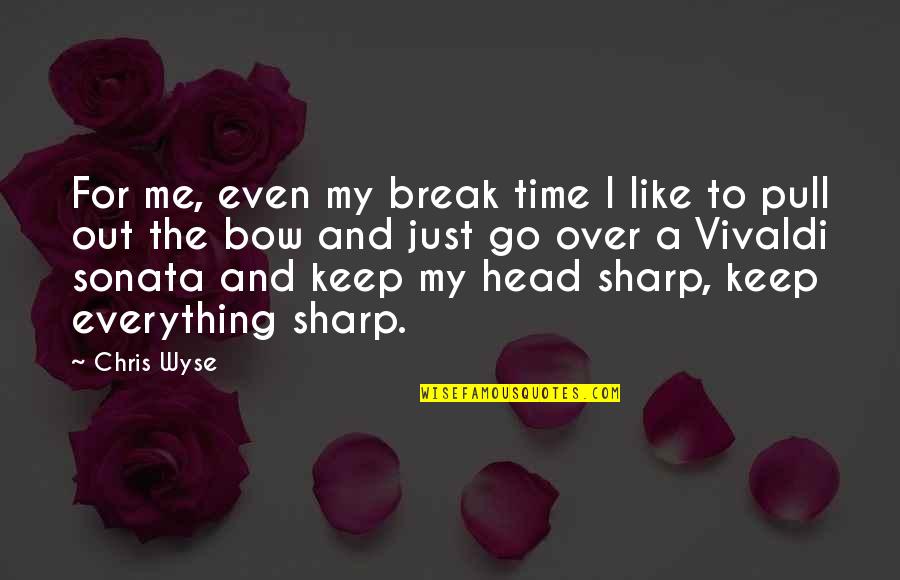 For me, even my break time I like to pull out the bow and just go over a Vivaldi sonata and keep my head sharp, keep everything sharp. —
Chris Wyse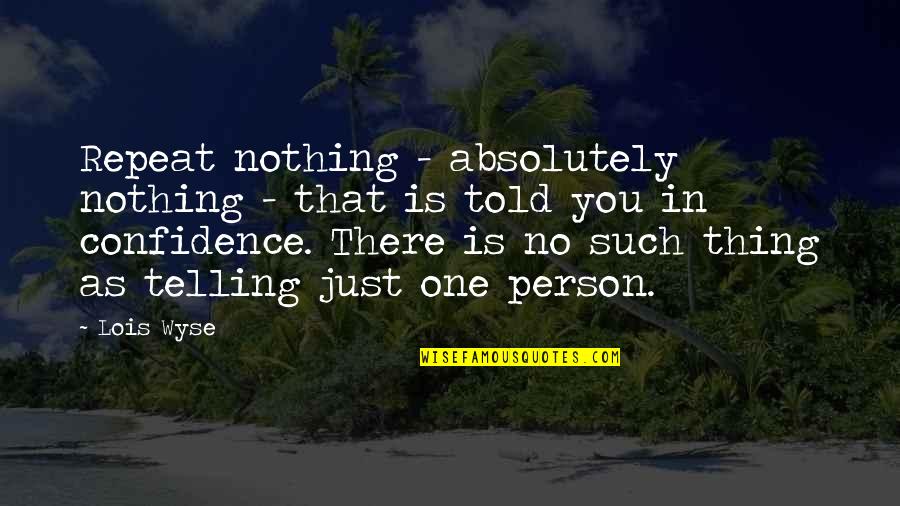 Repeat nothing - absolutely nothing - that is told you in confidence. There is no such thing as telling just one person. —
Lois Wyse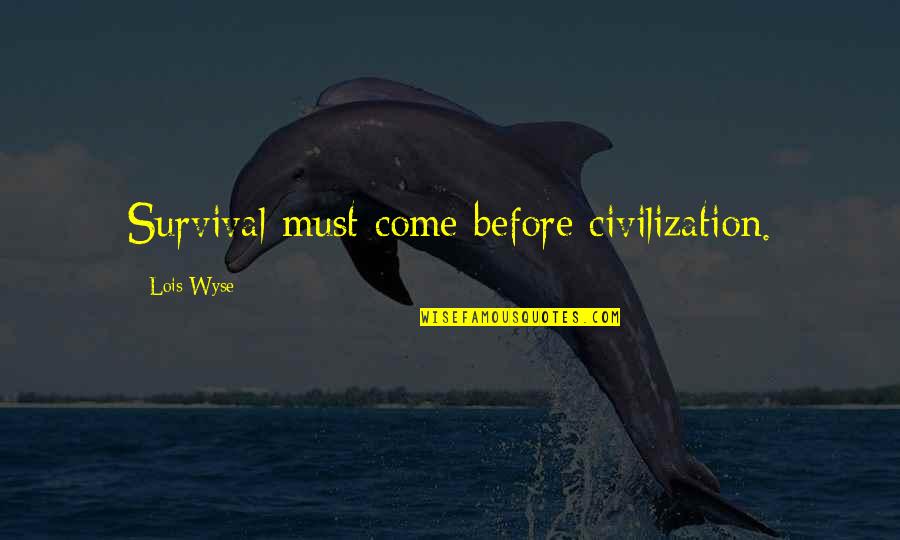 Survival must come before civilization. —
Lois Wyse
The single and most dangerous word to be spoken in business is no. The second most dangerous word is yes. It is possible to avoid saying either. —
Lois Wyse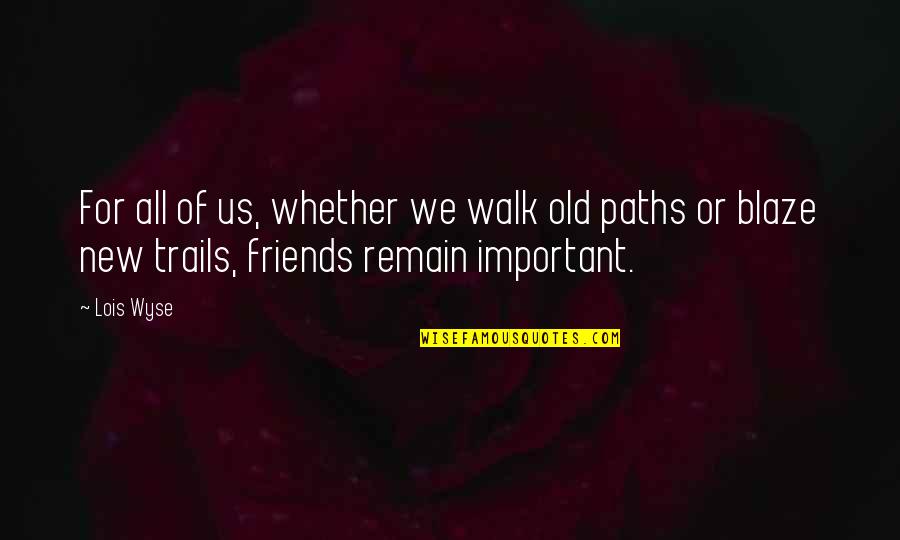 For all of us, whether we walk old paths or blaze new trails, friends remain important. —
Lois Wyse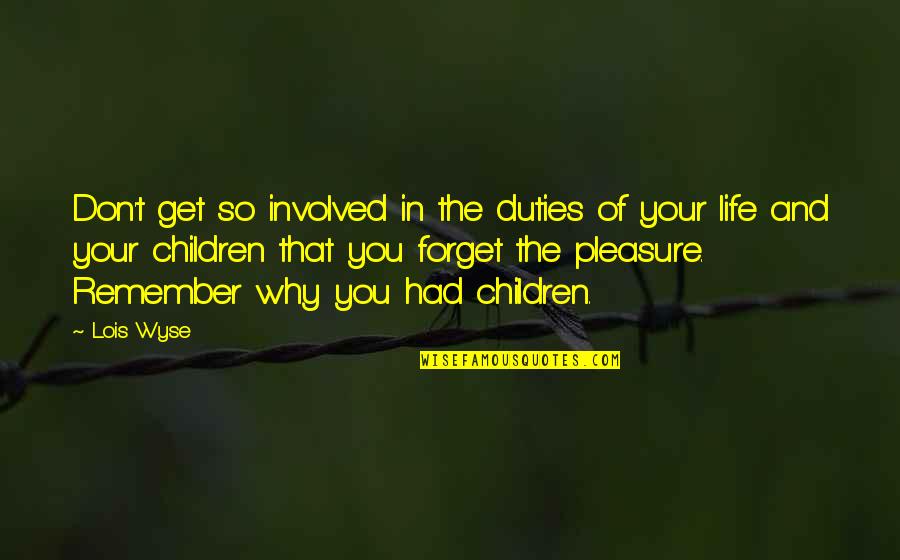 Don't get so involved in the duties of your life and your children that you forget the pleasure. Remember why you had children. —
Lois Wyse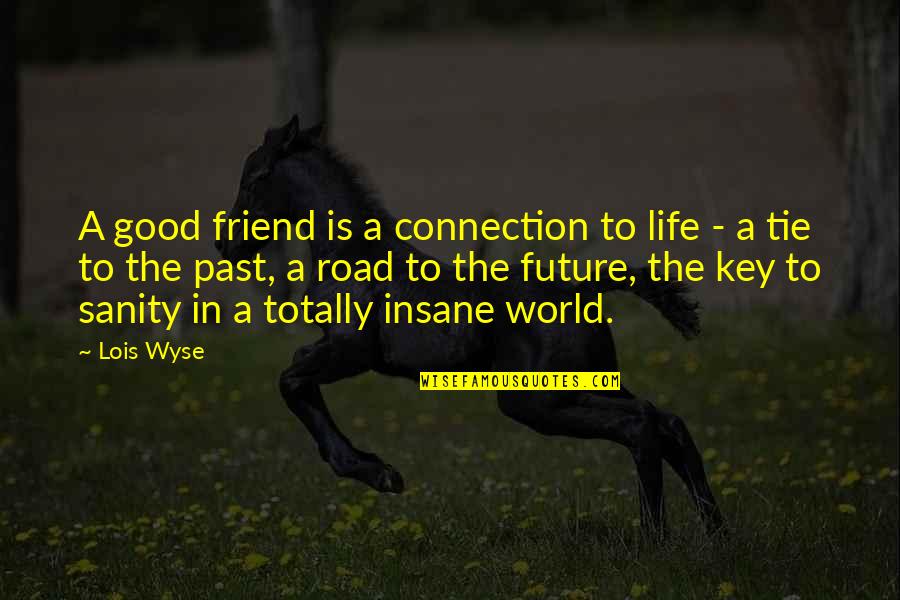 A good friend is a connection to life - a tie to the past, a road to the future, the key to sanity in a totally insane world. —
Lois Wyse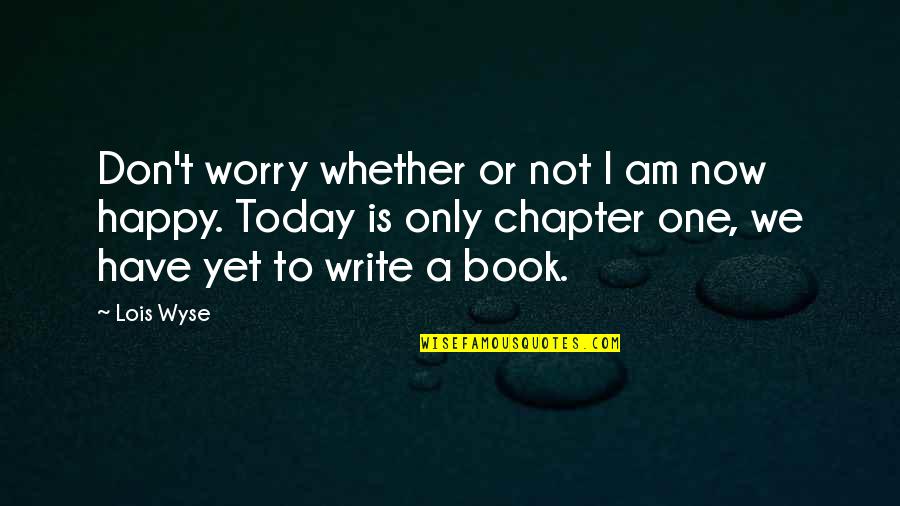 Don't worry whether or not I am now happy. Today is only chapter one, we have yet to write a book. —
Lois Wyse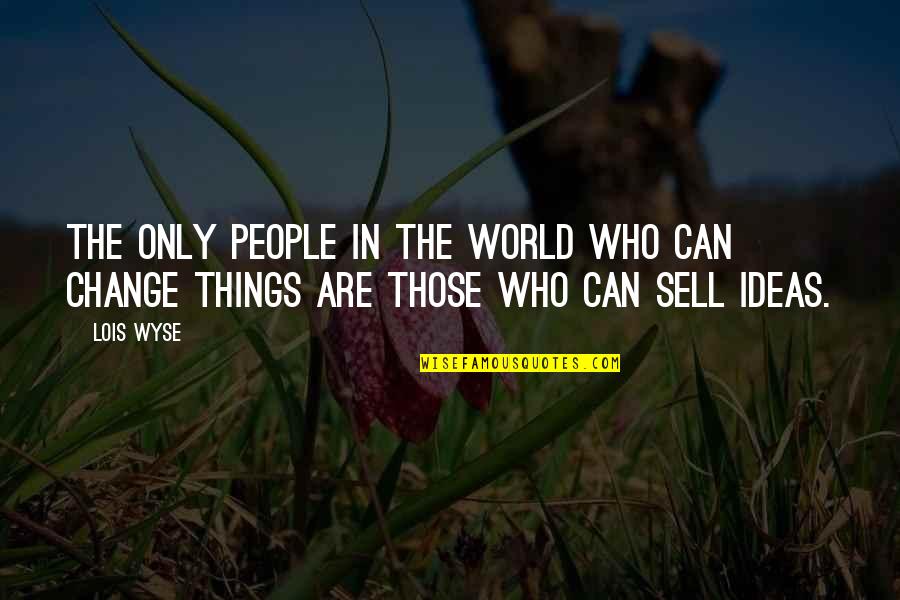 The only people in the world who can change things are those who can sell ideas. —
Lois Wyse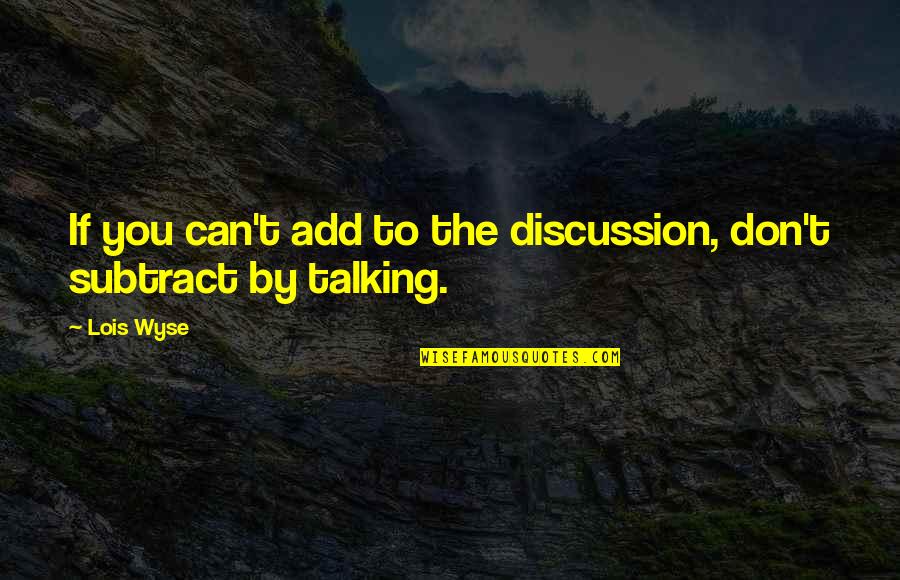 If you can't add to the discussion, don't subtract by talking. —
Lois Wyse