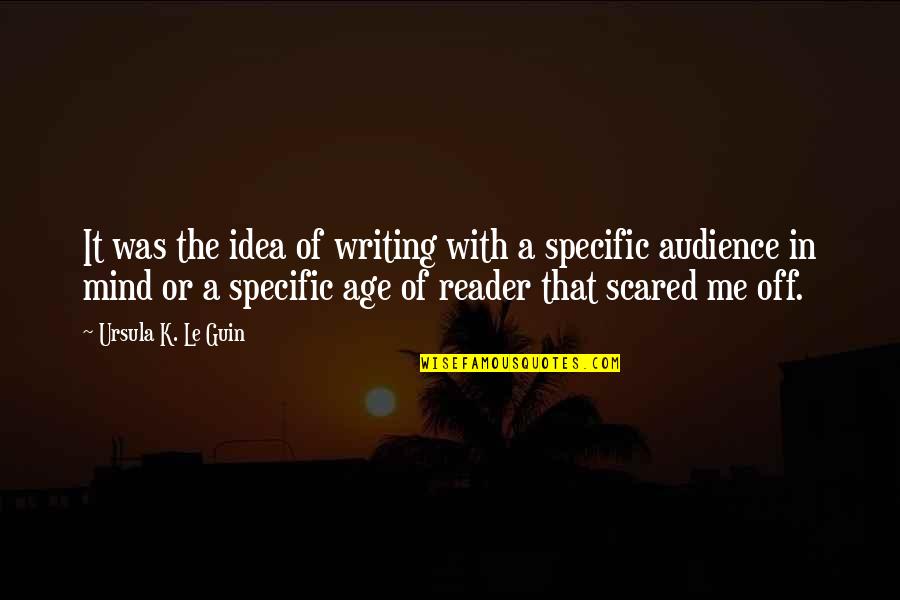 It was the idea of writing with a specific audience in mind or a specific age of reader that scared me off.
—
Ursula K. Le Guin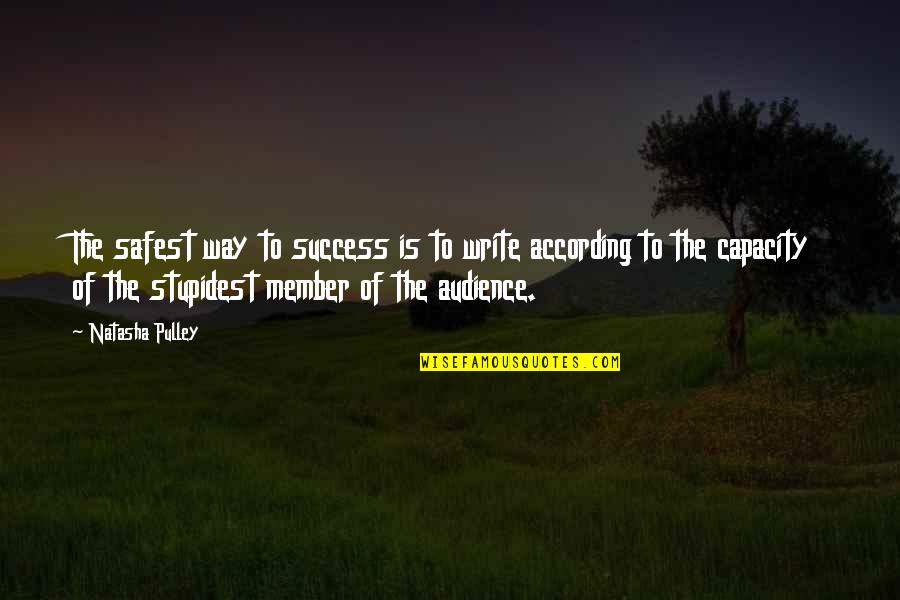 The safest way to success is to write according to the capacity of the stupidest member of the audience.
—
Natasha Pulley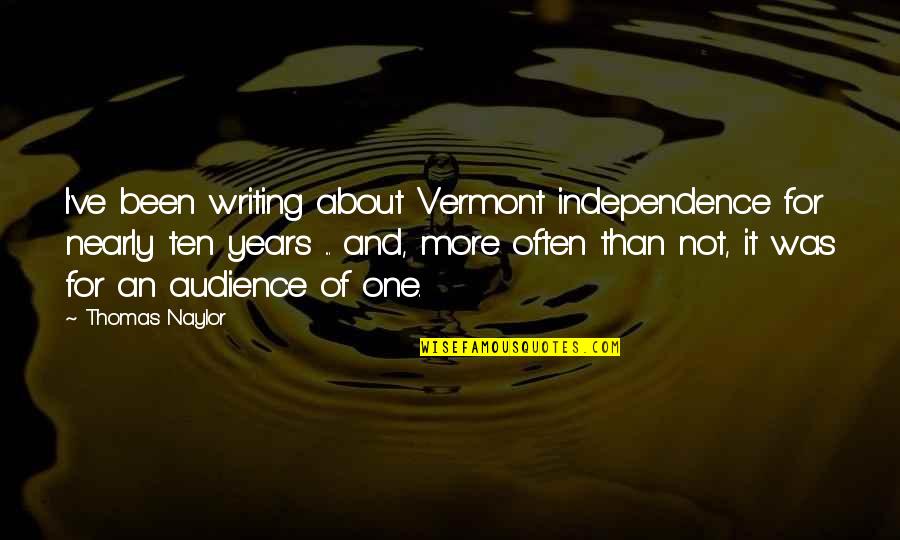 I've been writing about Vermont independence for nearly ten years ... and, more often than not, it was for an audience of one.
—
Thomas Naylor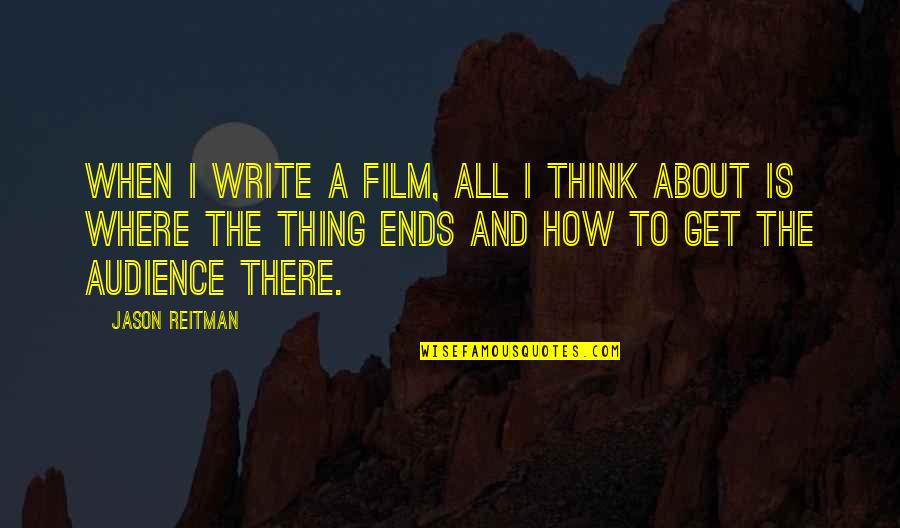 When I write a film, all I think about is where the thing ends and how to get the audience there.
—
Jason Reitman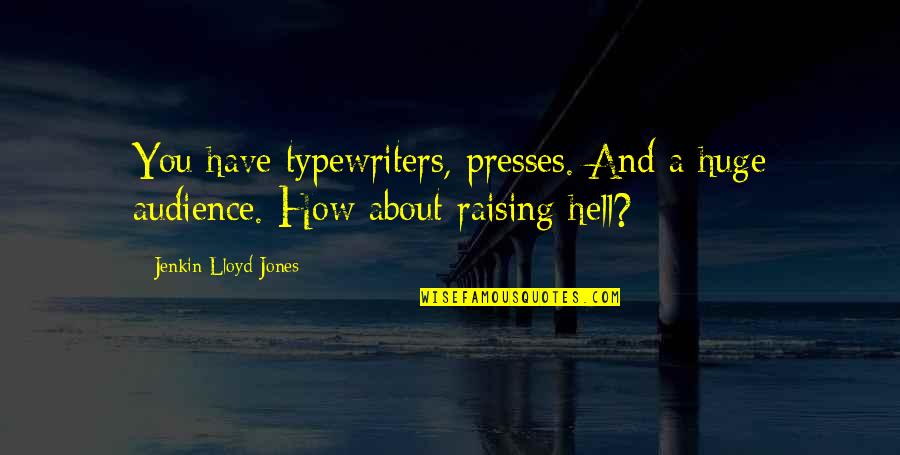 You have typewriters, presses. And a huge audience. How about raising hell?
—
Jenkin Lloyd Jones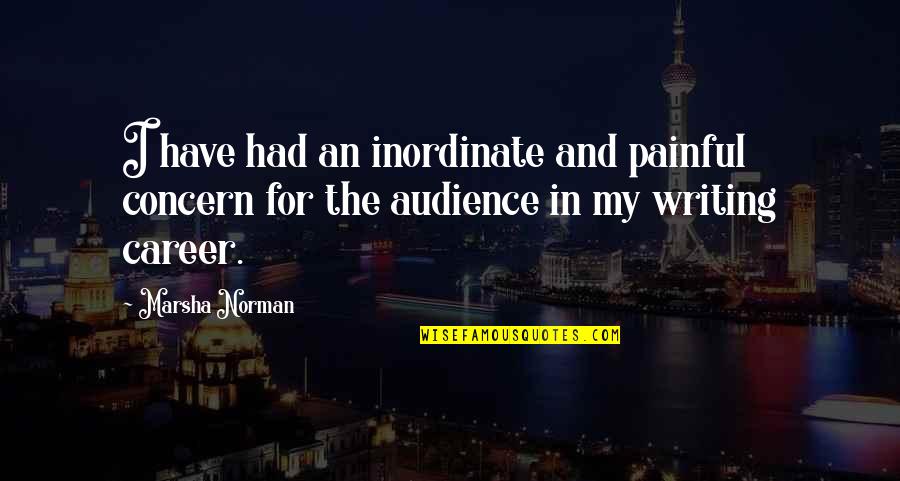 I have had an inordinate and painful concern for the audience in my writing career.
—
Marsha Norman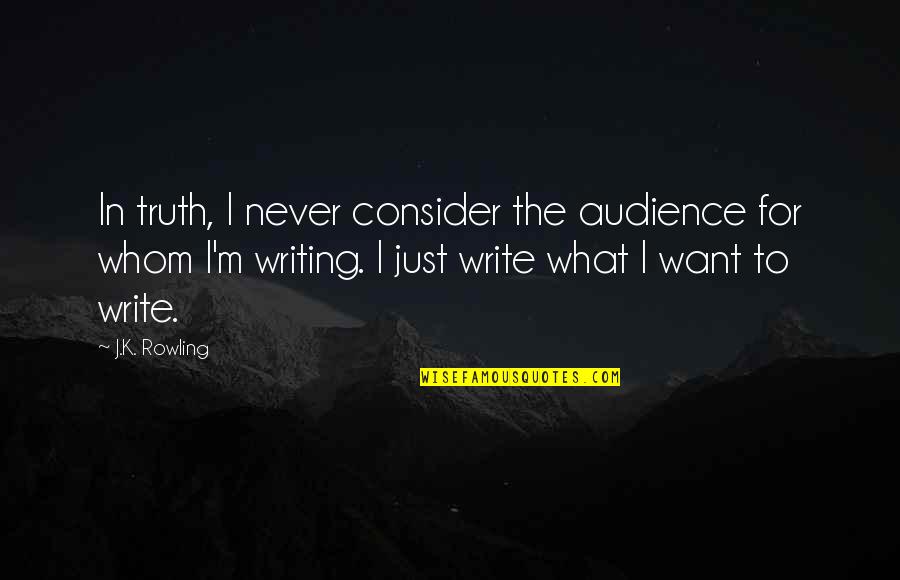 In truth, I never consider the audience for whom I'm writing. I just write what I want to write.
—
J.K. Rowling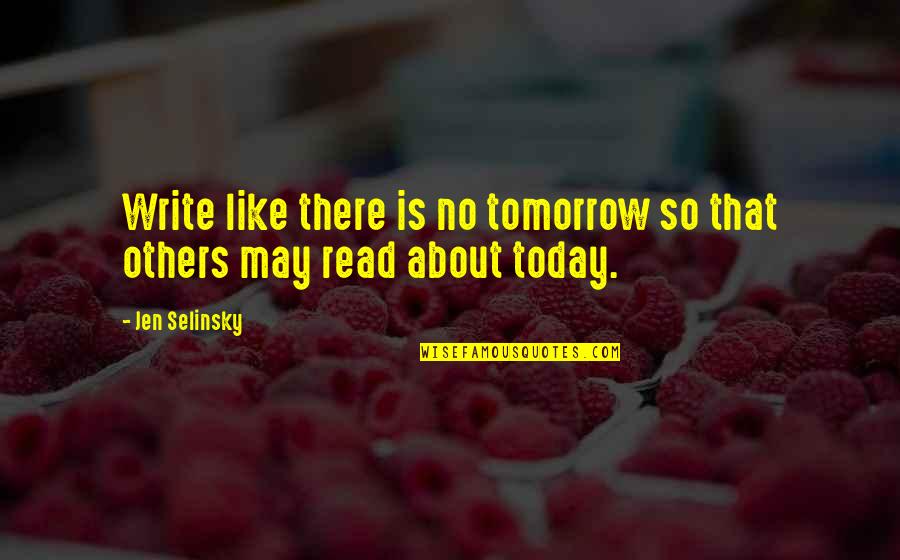 Write like there is no tomorrow so that others may read about today.
—
Jen Selinsky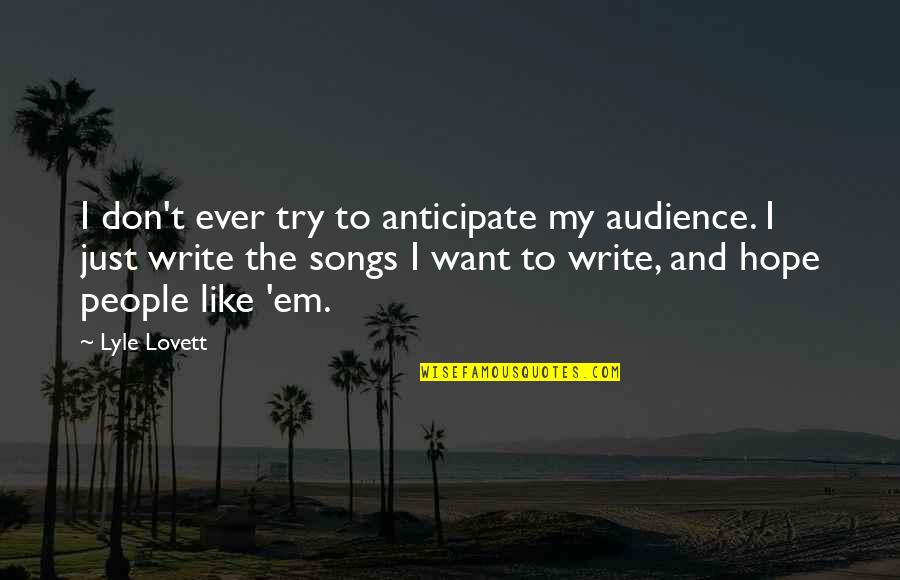 I don't ever try to anticipate my audience. I just write the songs I want to write, and hope people like 'em.
—
Lyle Lovett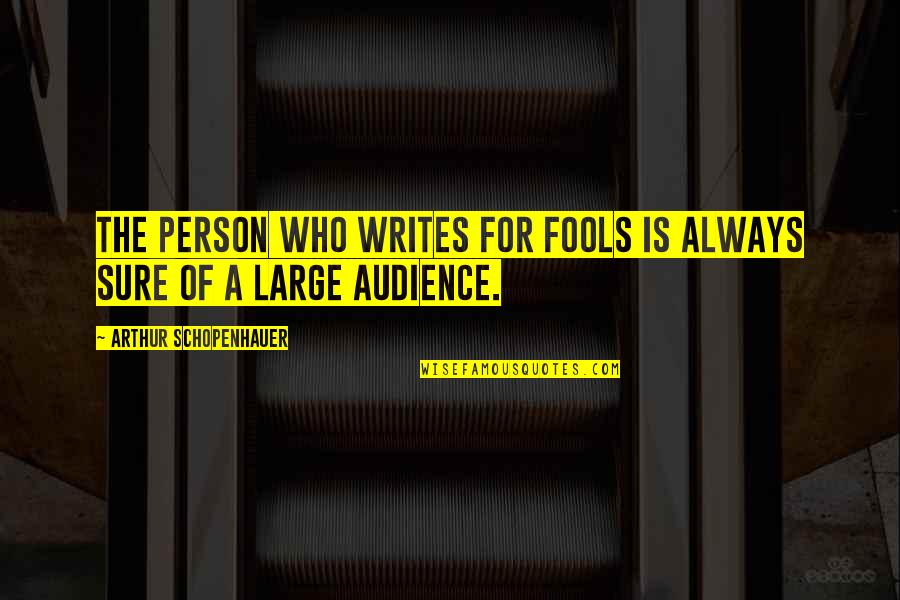 The person who writes for fools is always sure of a large audience. —
Arthur Schopenhauer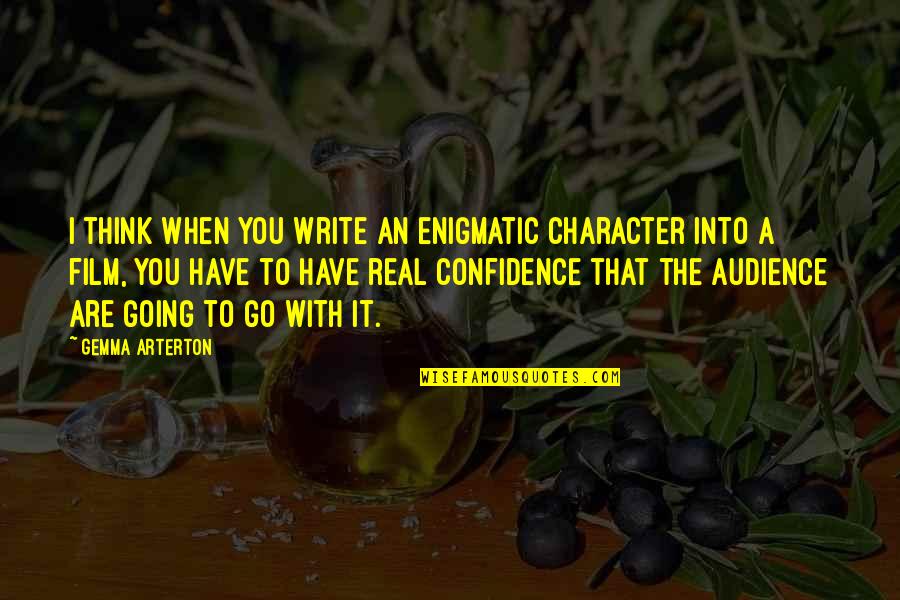 I think when you write an enigmatic character into a film, you have to have real confidence that the audience are going to go with it. —
Gemma Arterton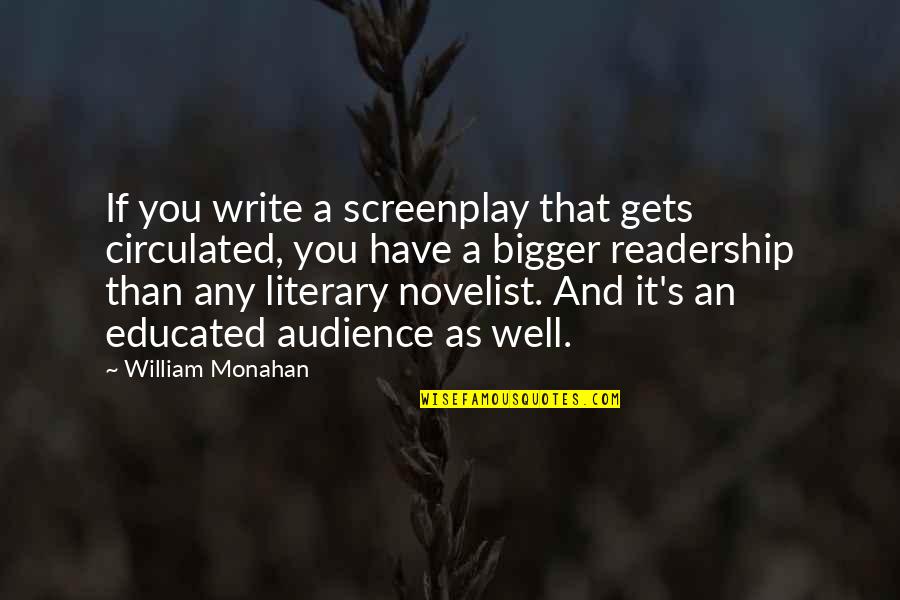 If you write a screenplay that gets circulated, you have a bigger readership than any literary novelist. And it's an educated audience as well. —
William Monahan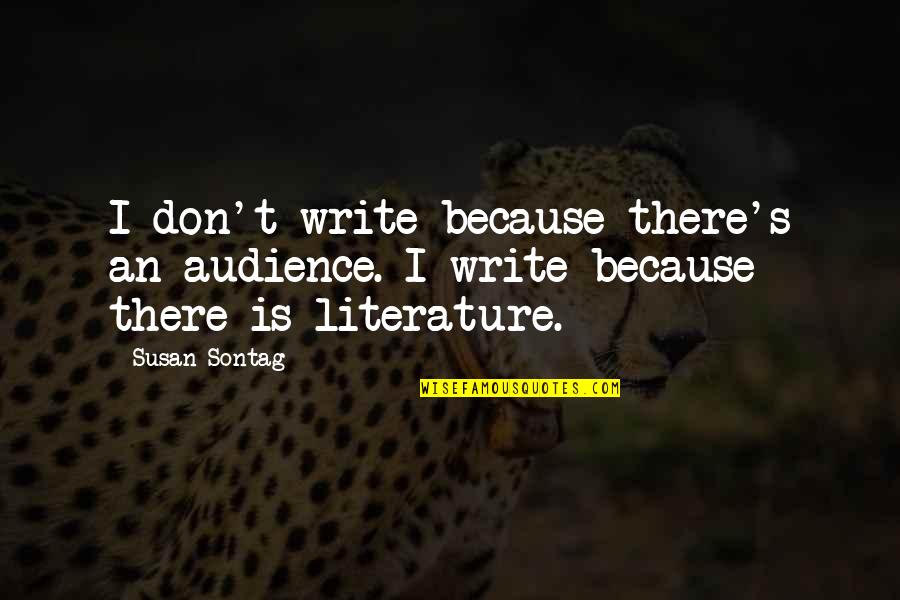 I don't write because there's an audience. I write because there is literature. —
Susan Sontag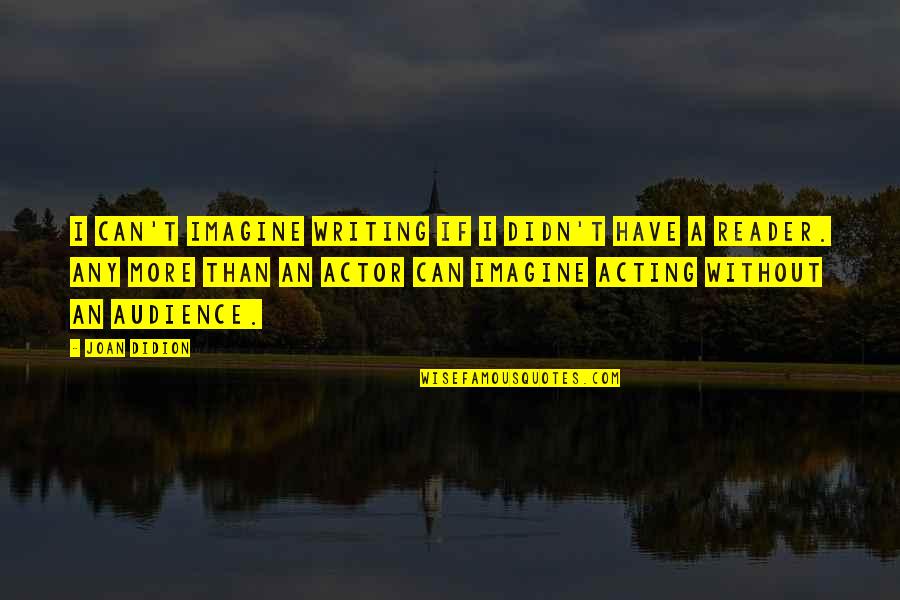 I can't imagine writing if I didn't have a reader. Any more than an actor can imagine acting without an audience. —
Joan Didion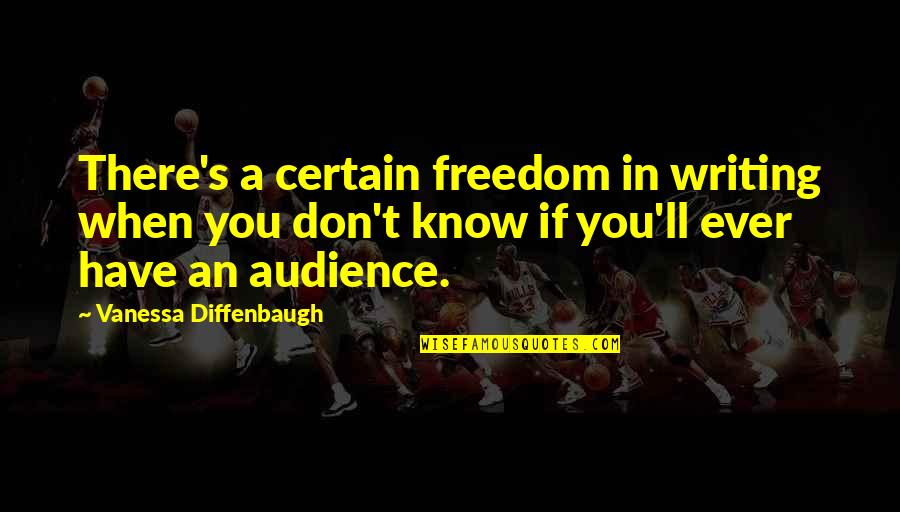 There's a certain freedom in writing when you don't know if you'll ever have an audience. —
Vanessa Diffenbaugh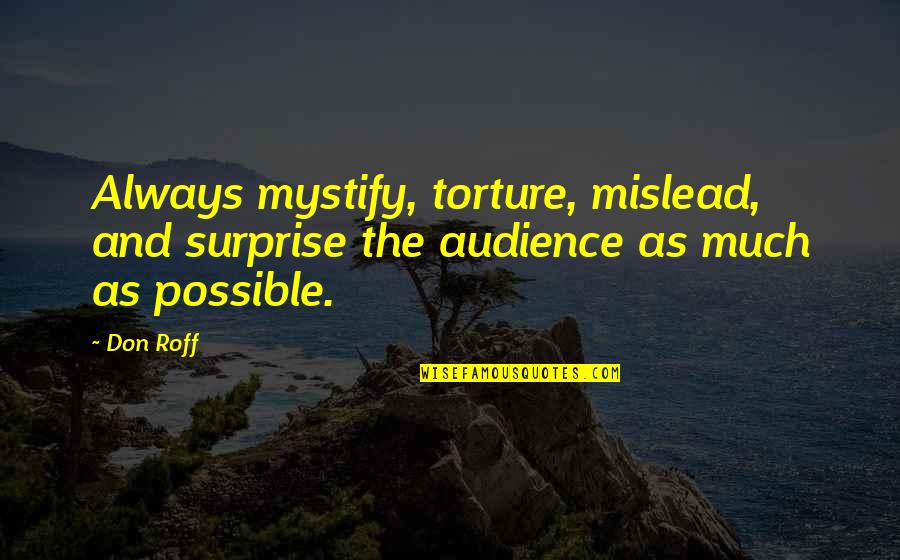 Always mystify, torture, mislead, and surprise the audience as much as possible. —
Don Roff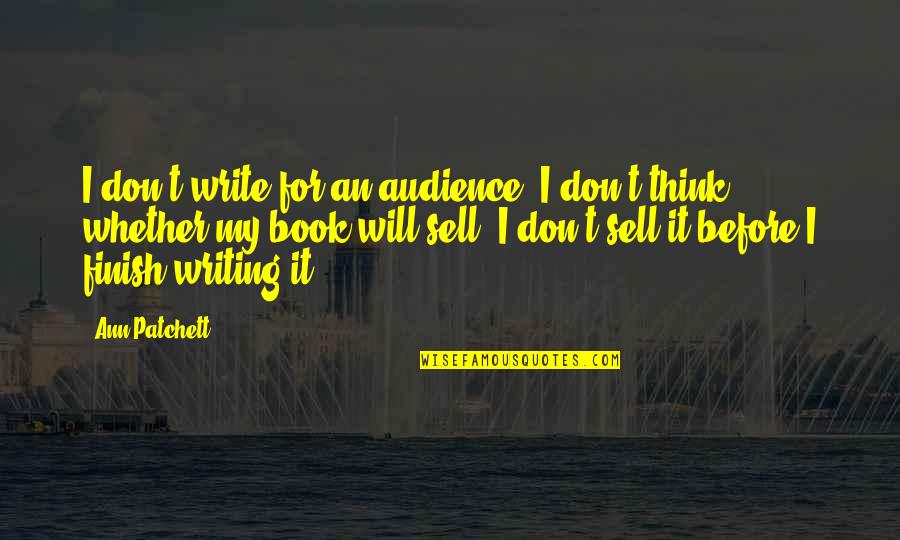 I don't write for an audience, I don't think whether my book will sell, I don't sell it before I finish writing it. —
Ann Patchett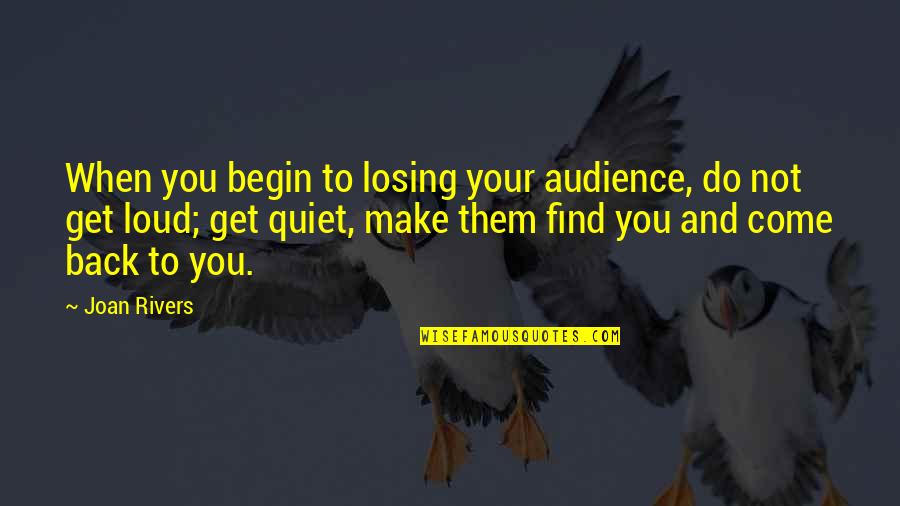 When you begin to losing your audience, do not get loud; get quiet, make them find you and come back to you. —
Joan Rivers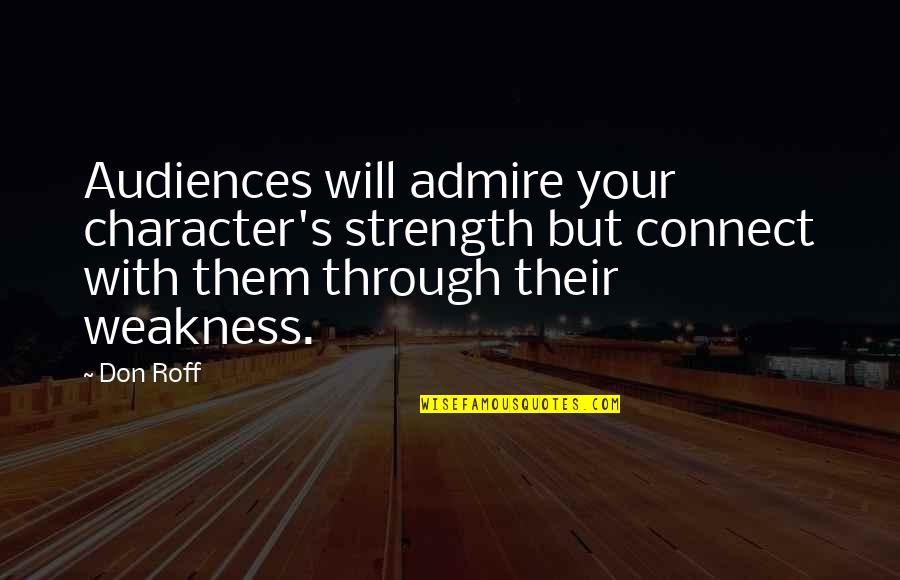 Audiences will admire your character's strength but connect with them through their weakness. —
Don Roff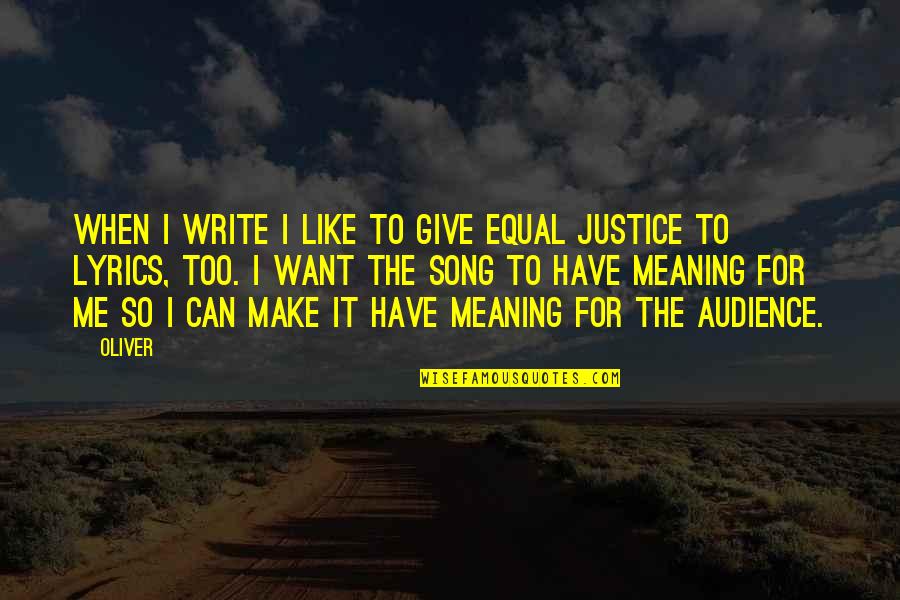 When I write I like to give equal justice to lyrics, too. I want the song to have meaning for me so I can make it have meaning for the audience. —
Oliver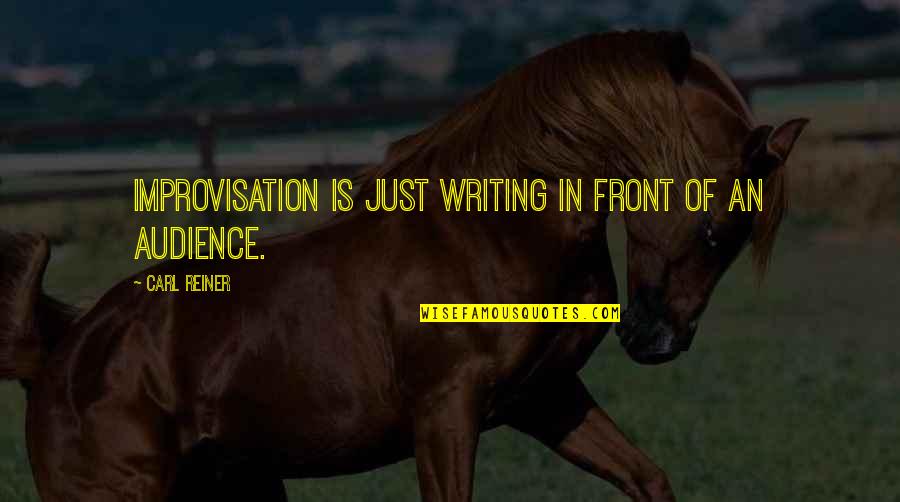 Improvisation is just writing in front of an audience. —
Carl Reiner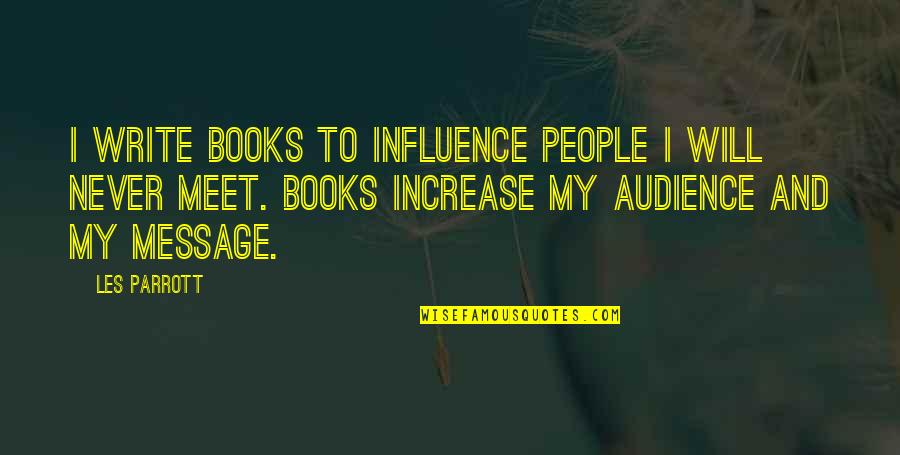 I write books to influence people I will never meet. Books increase my audience and my message. —
Les Parrott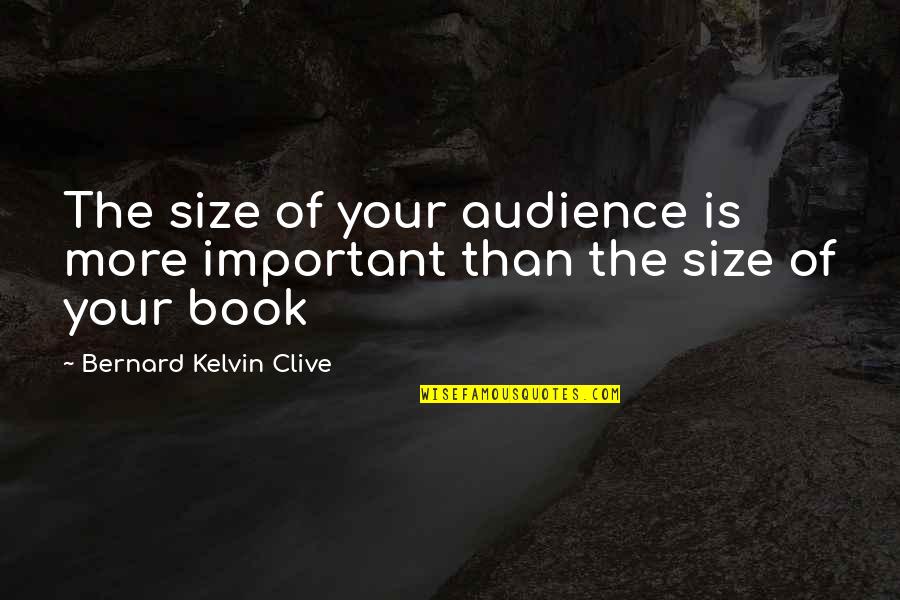 The size of your audience is more important than the size of your book —
Bernard Kelvin Clive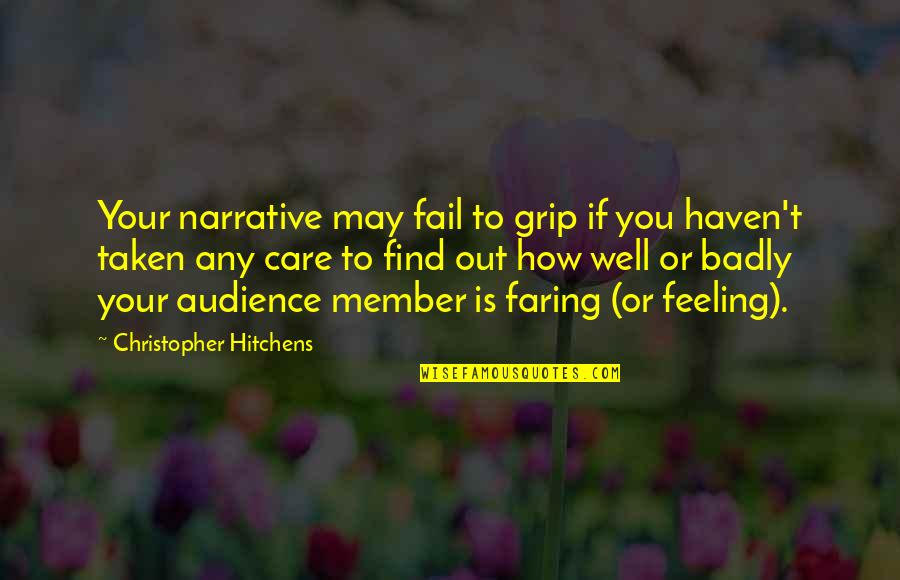 Your narrative may fail to grip if you haven't taken any care to find out how well or badly your audience member is faring (or feeling). —
Christopher Hitchens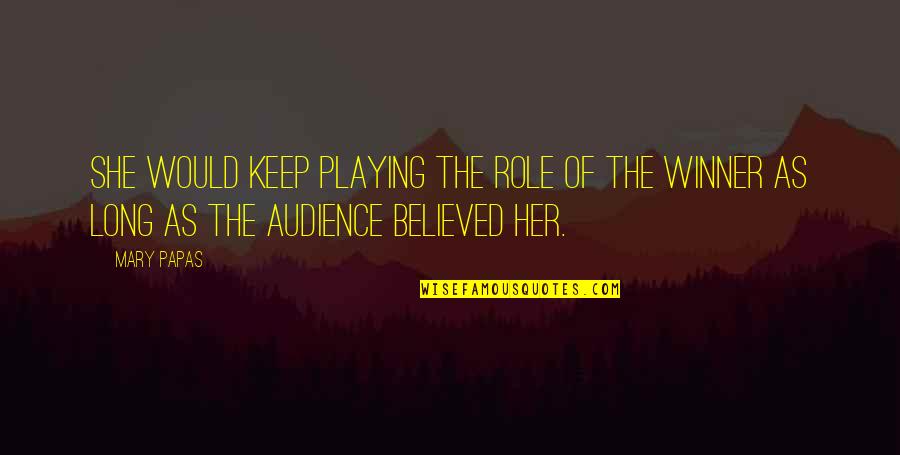 She would keep playing the role of the winner as long as the audience believed her. —
Mary Papas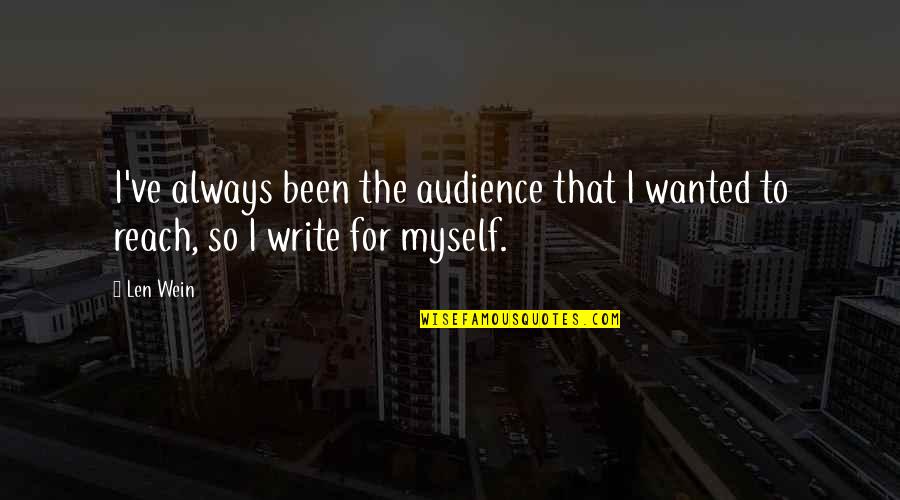 I've always been the audience that I wanted to reach, so I write for myself. —
Len Wein
I know I'm writing better now than I ever did for adults because I'm writing for an audience who know that they don't know everything. —
David Almond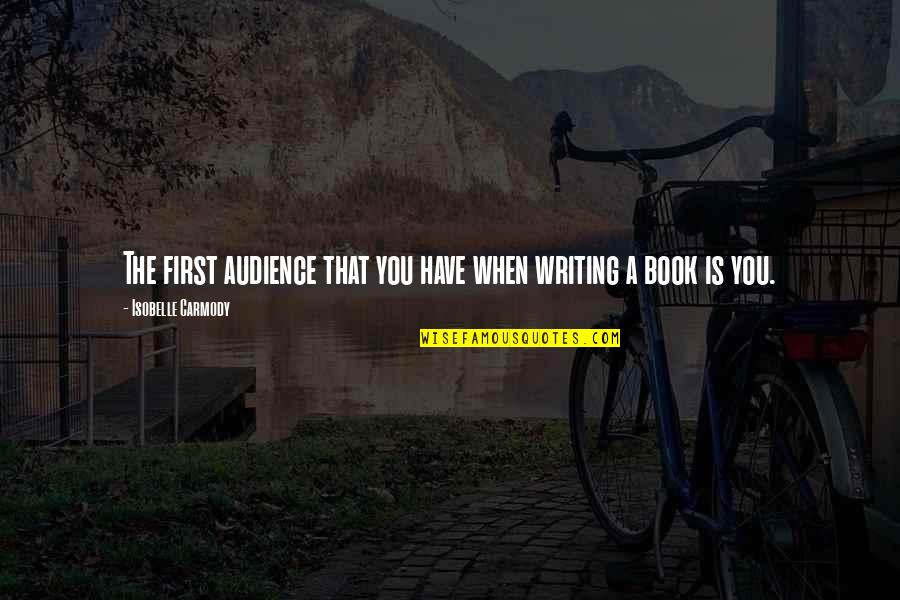 The first audience that you have when writing a book is you. —
Isobelle Carmody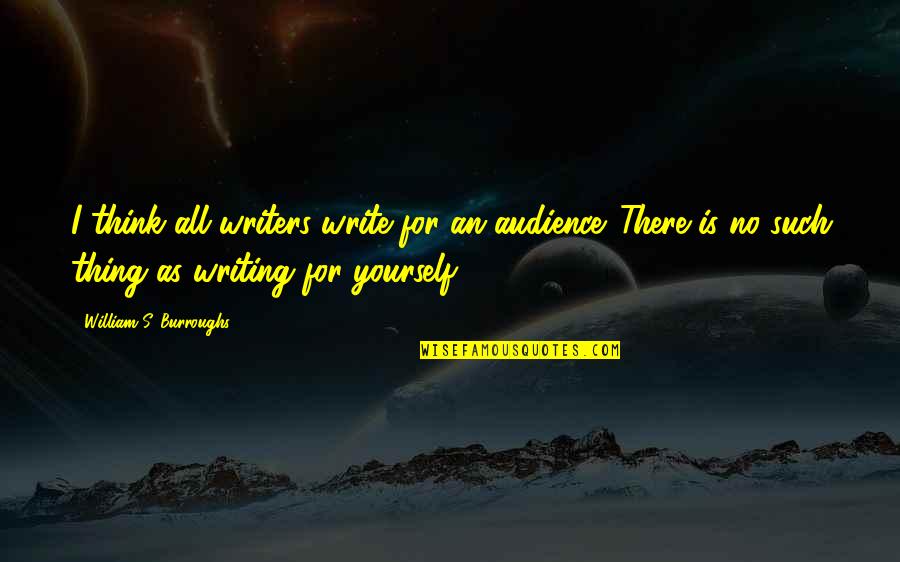 I think all writers write for an audience. There is no such thing as writing for yourself. —
William S. Burroughs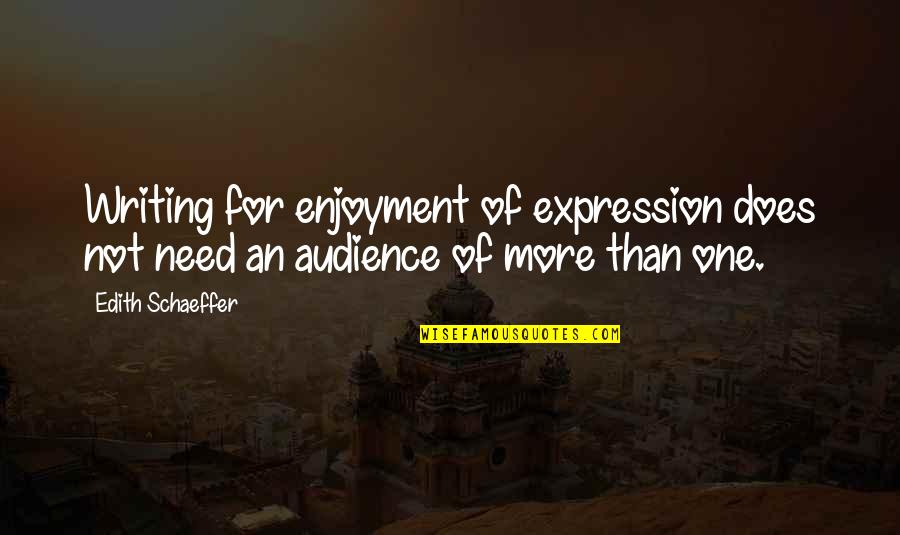 Writing for enjoyment of expression does not need an audience of more than one. —
Edith Schaeffer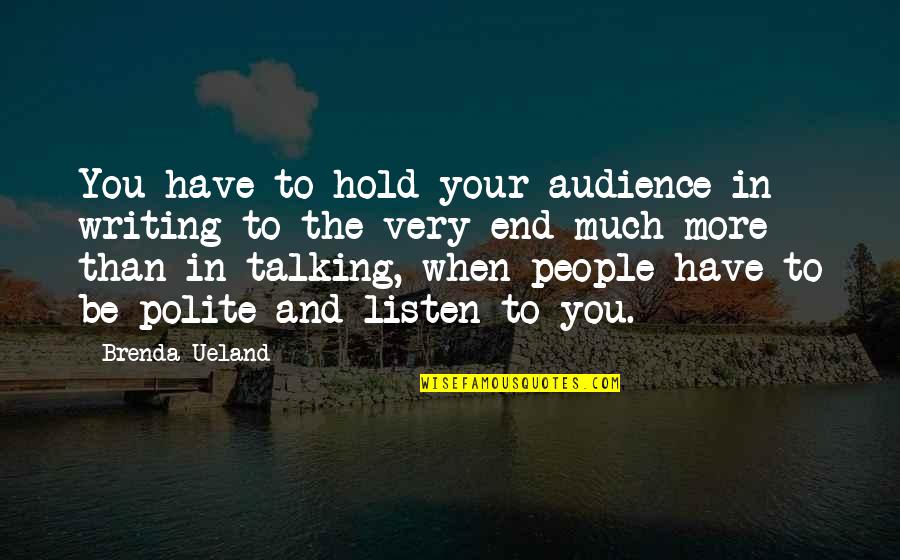 You have to hold your audience in writing to the very end-much more than in talking, when people have to be polite and listen to you. —
Brenda Ueland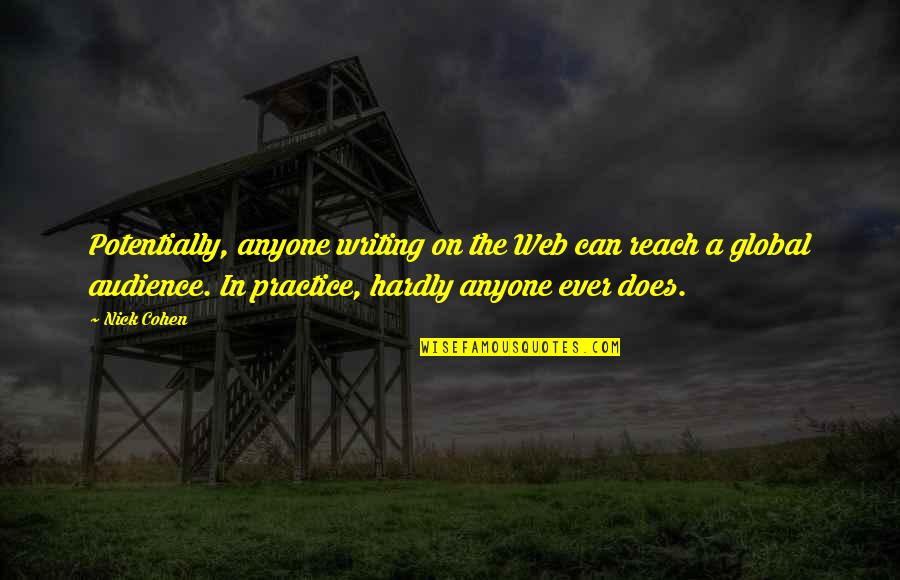 Potentially, anyone writing on the Web can reach a global audience. In practice, hardly anyone ever does. —
Nick Cohen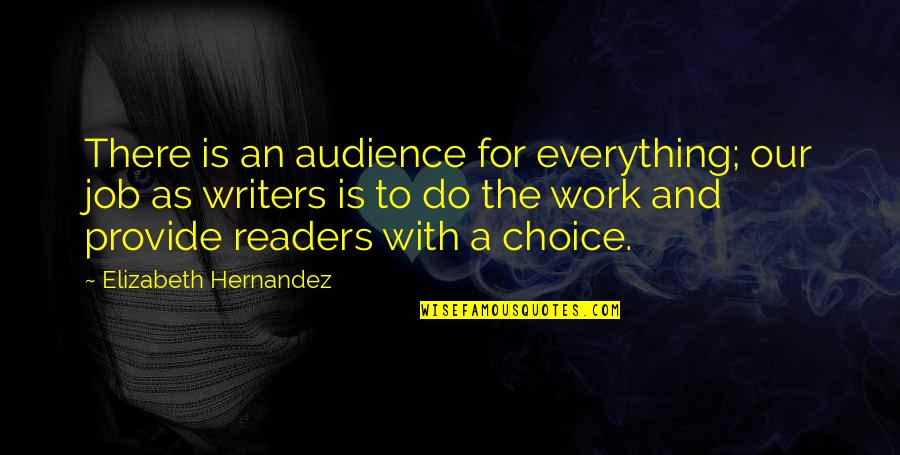 There is an audience for everything; our job as writers is to do the work and provide readers with a choice. —
Elizabeth Hernandez
I don't come up with ideas, they come to me. I write them down and try to convey what's wrong with me to the audience as best I can. —
Iliza Shlesinger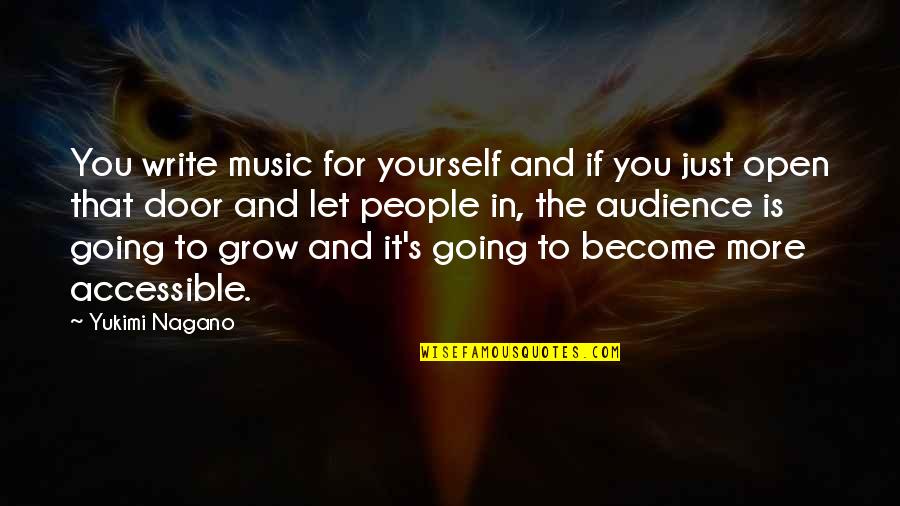 You write music for yourself and if you just open that door and let people in, the audience is going to grow and it's going to become more accessible. —
Yukimi Nagano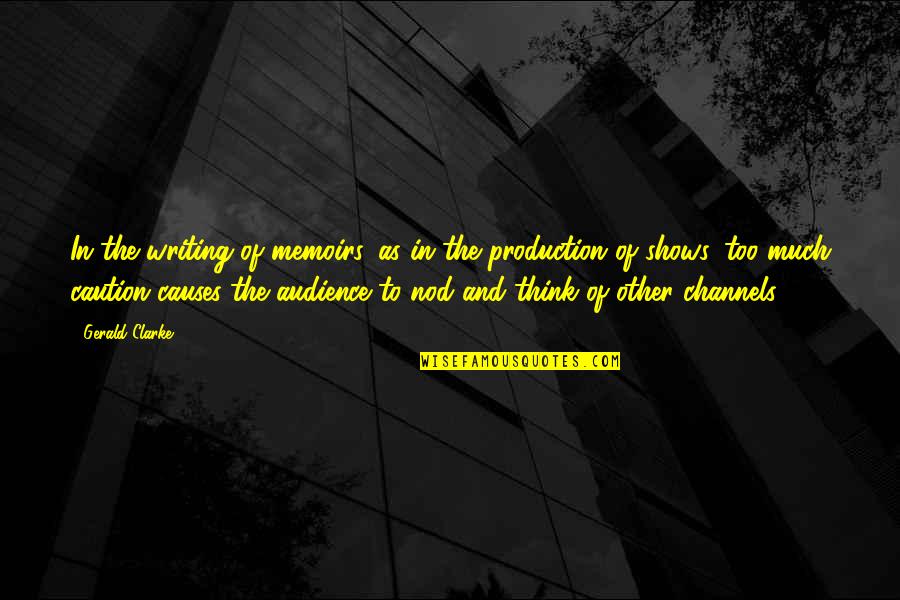 In the writing of memoirs, as in the production of shows, too much caution causes the audience to nod and think of other channels. —
Gerald Clarke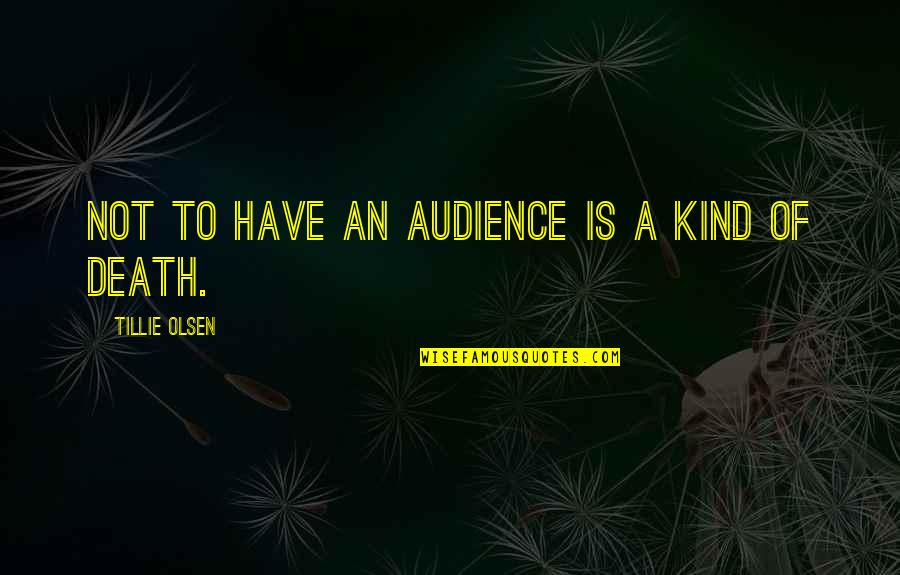 Not to have an audience is a kind of death. —
Tillie Olsen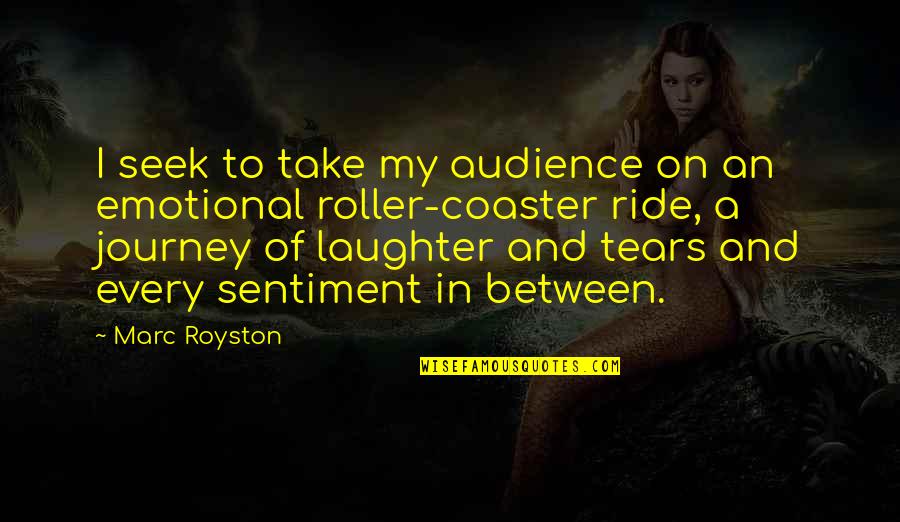 I seek to take my audience on an emotional roller-coaster ride, a journey of laughter and tears and every sentiment in between. —
Marc Royston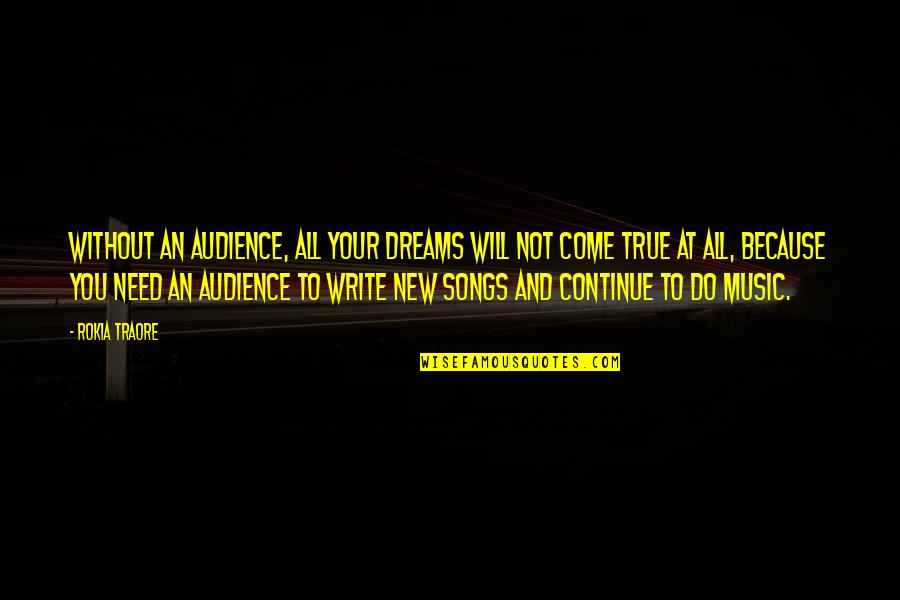 Without an audience, all your dreams will not come true at all, because you need an audience to write new songs and continue to do music. —
Rokia Traore