Writing Essays On Quotes
Collection of top 15 famous quotes about Writing Essays On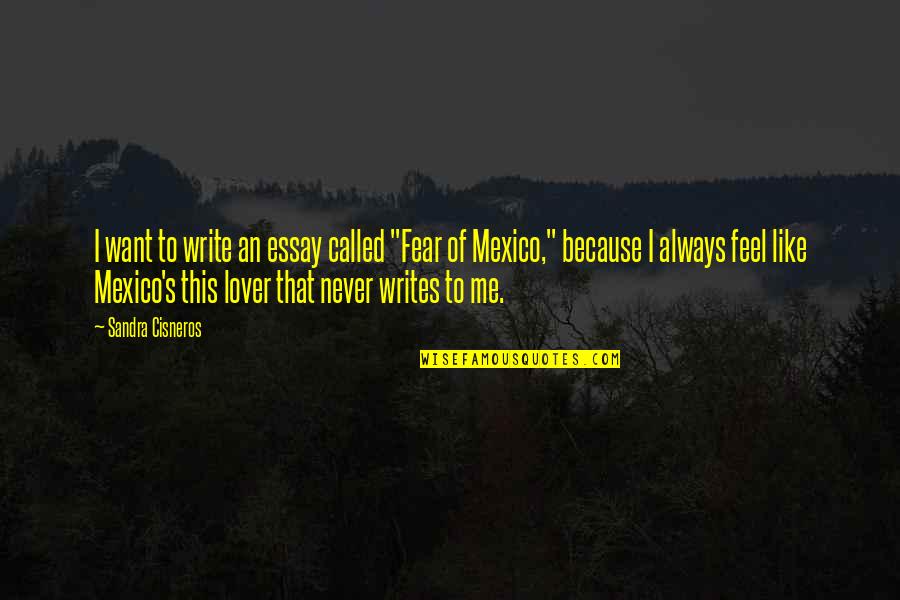 I want to write an essay called "Fear of Mexico," because I always feel like Mexico's this lover that never writes to me.
—
Sandra Cisneros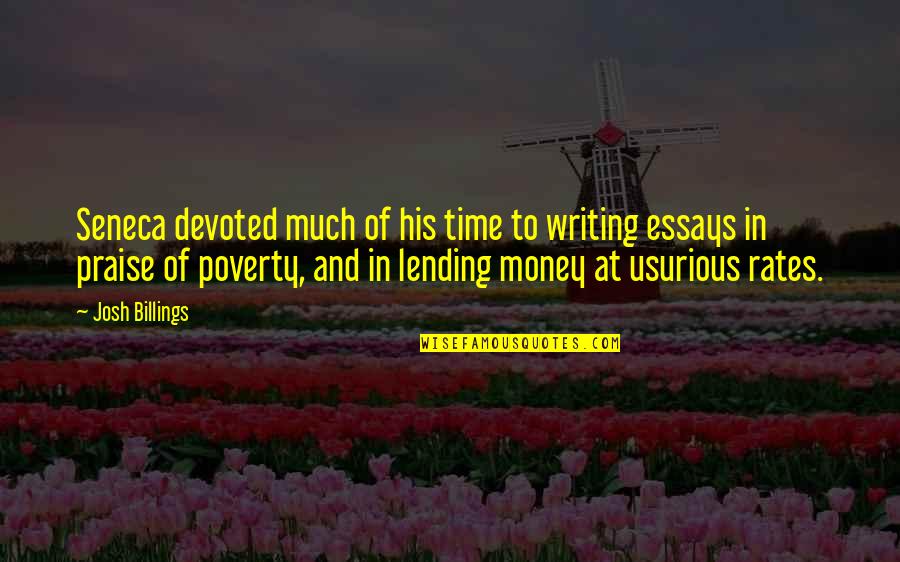 Seneca devoted much of his time to writing essays in praise of poverty, and in lending money at usurious rates.
—
Josh Billings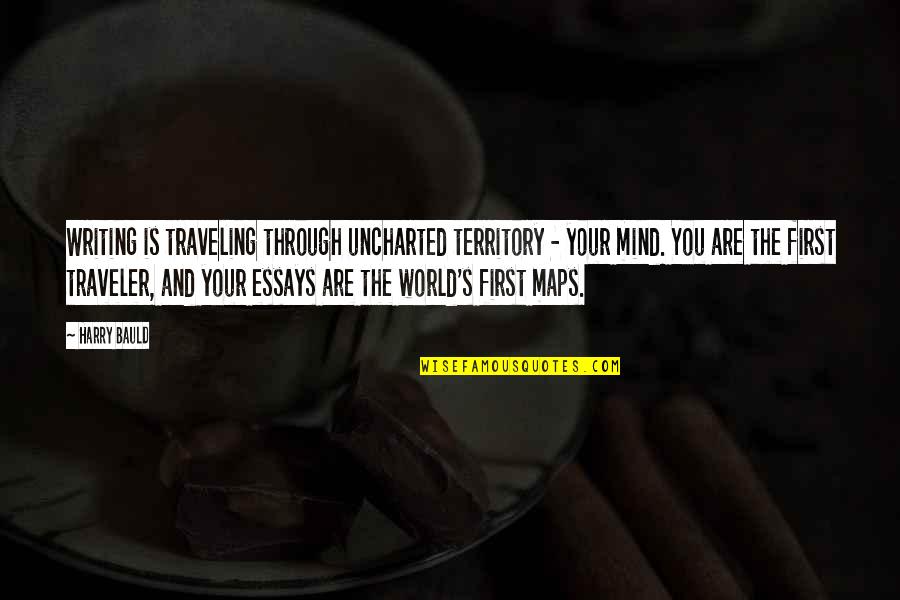 Writing is traveling through uncharted territory - your mind. You are the first traveler, and your essays are the world's first maps.
—
Harry Bauld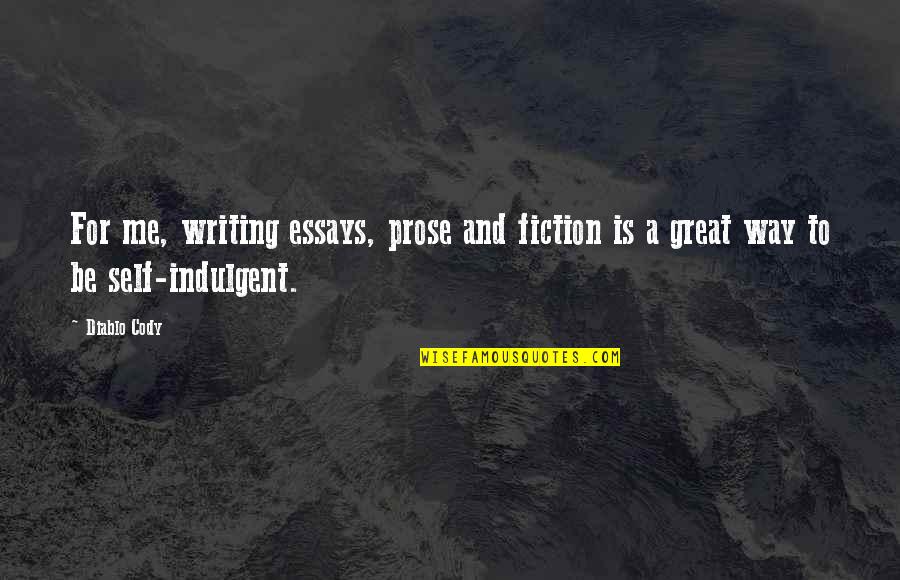 For me, writing essays, prose and fiction is a great way to be self-indulgent.
—
Diablo Cody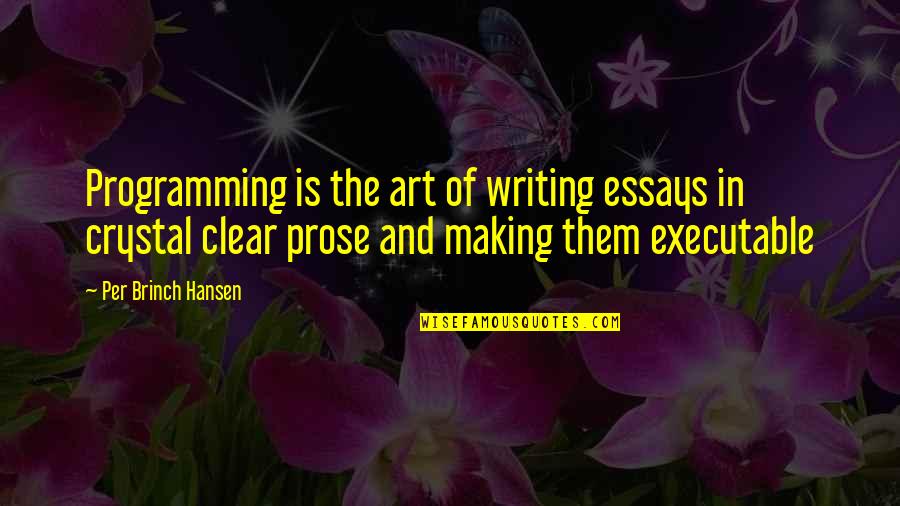 Programming is the art of writing essays in crystal clear prose and making them executable —
Per Brinch Hansen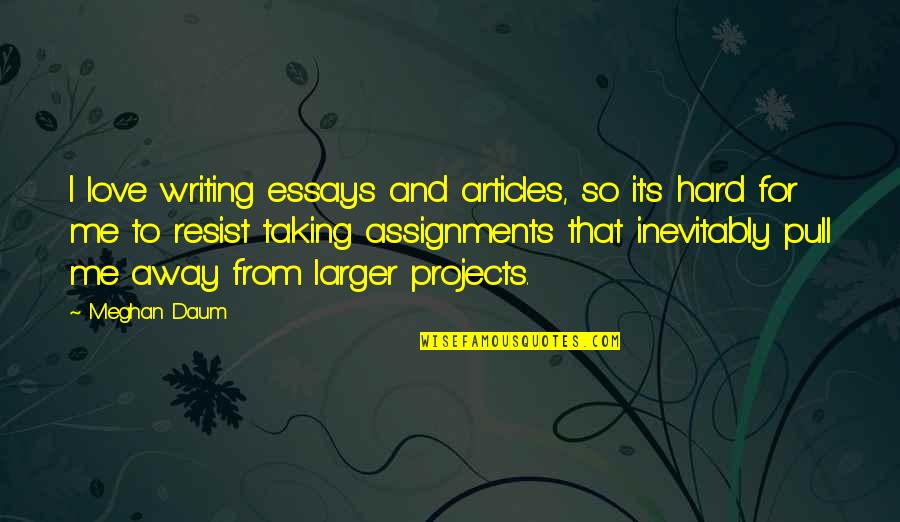 I love writing essays and articles, so it's hard for me to resist taking assignments that inevitably pull me away from larger projects. —
Meghan Daum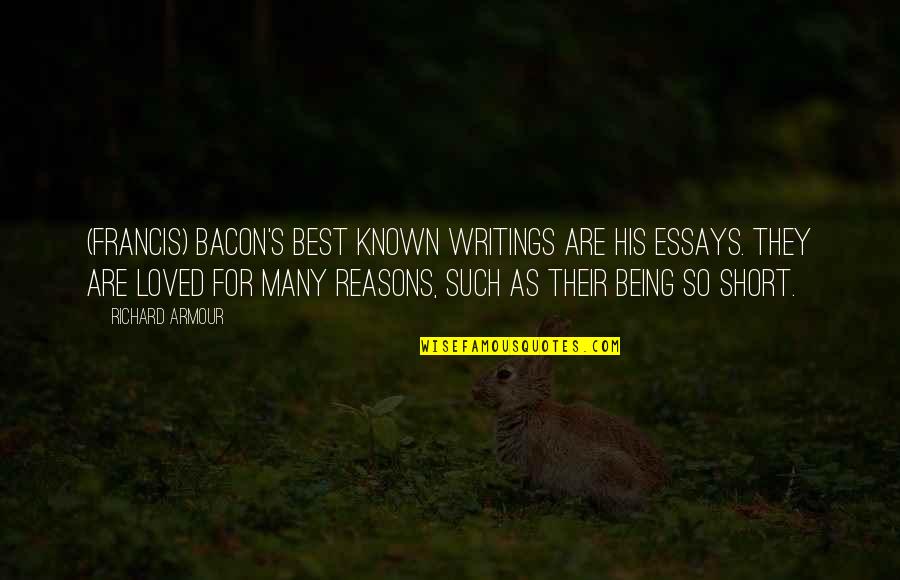 (Francis) Bacon's best known writings are his essays. They are loved for many reasons, such as their being so short. —
Richard Armour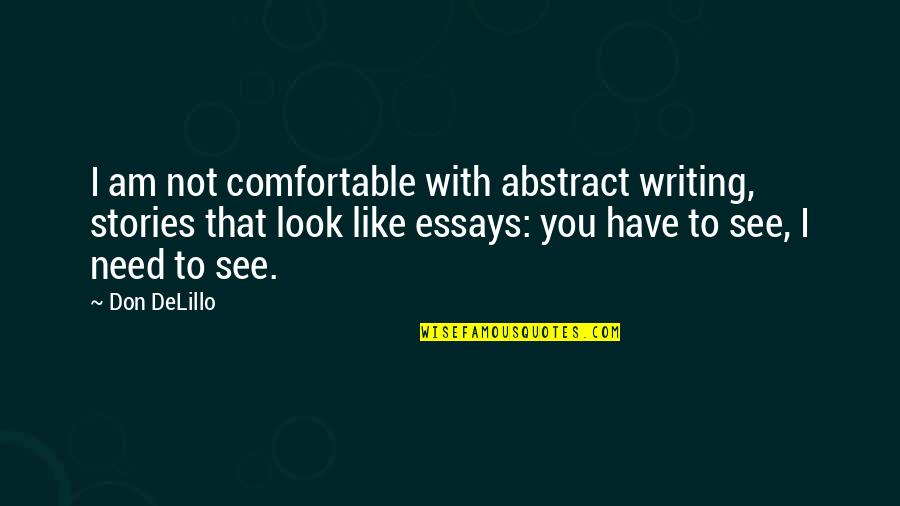 I am not comfortable with abstract writing, stories that look like essays: you have to see, I need to see. —
Don DeLillo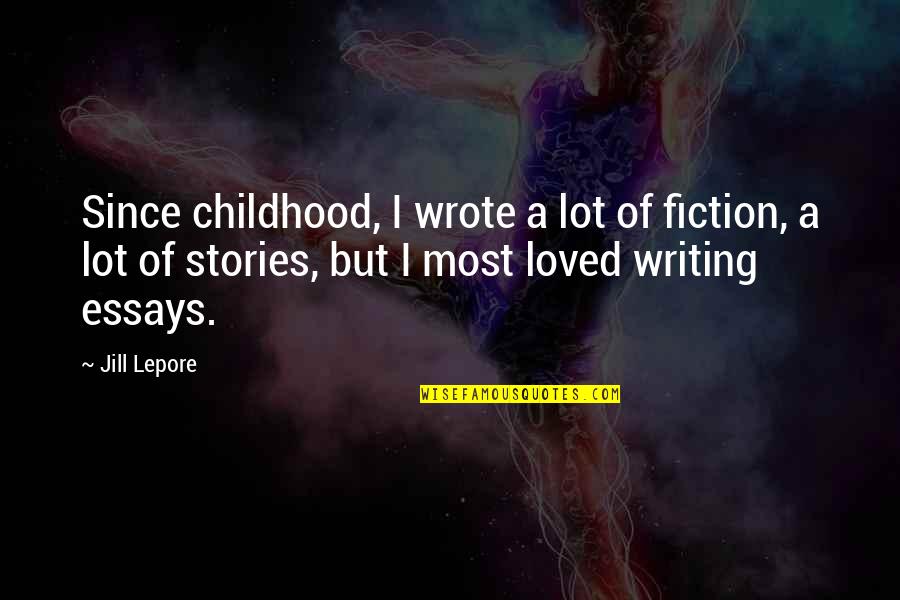 Since childhood, I wrote a lot of fiction, a lot of stories, but I most loved writing essays. —
Jill Lepore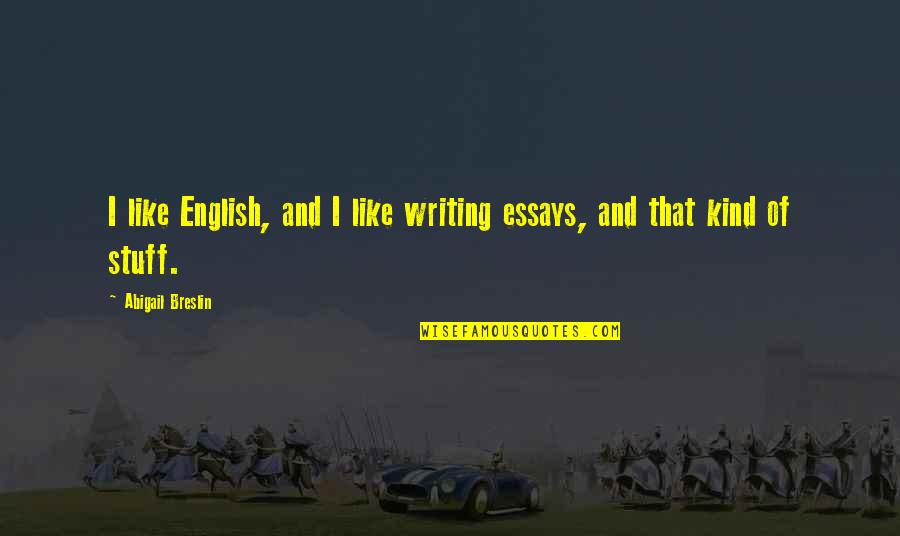 I like English, and I like writing essays, and that kind of stuff. —
Abigail Breslin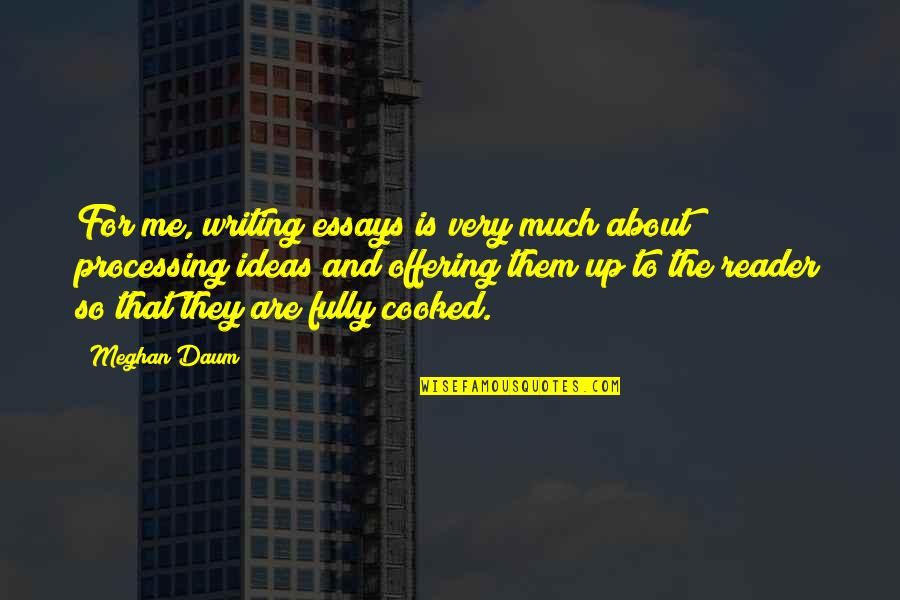 For me, writing essays is very much about processing ideas and offering them up to the reader so that they are fully cooked. —
Meghan Daum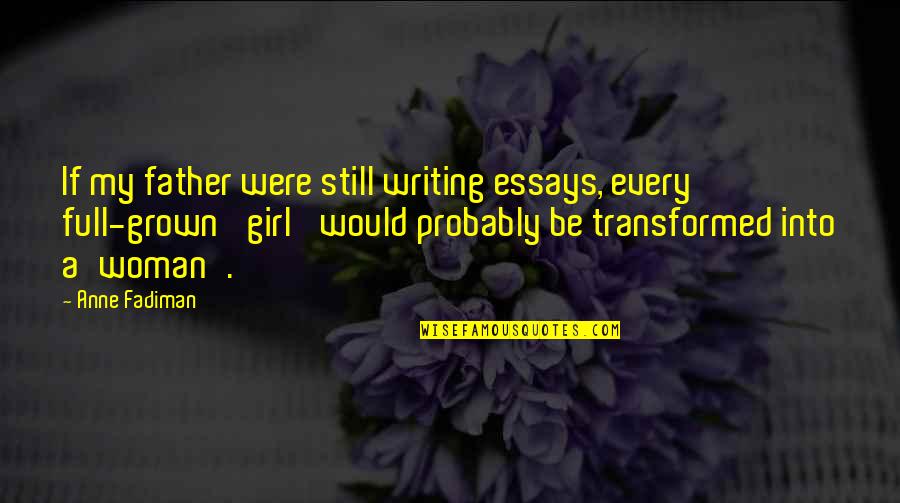 If my father were still writing essays, every full-grown 'girl' would probably be transformed into a'woman'. —
Anne Fadiman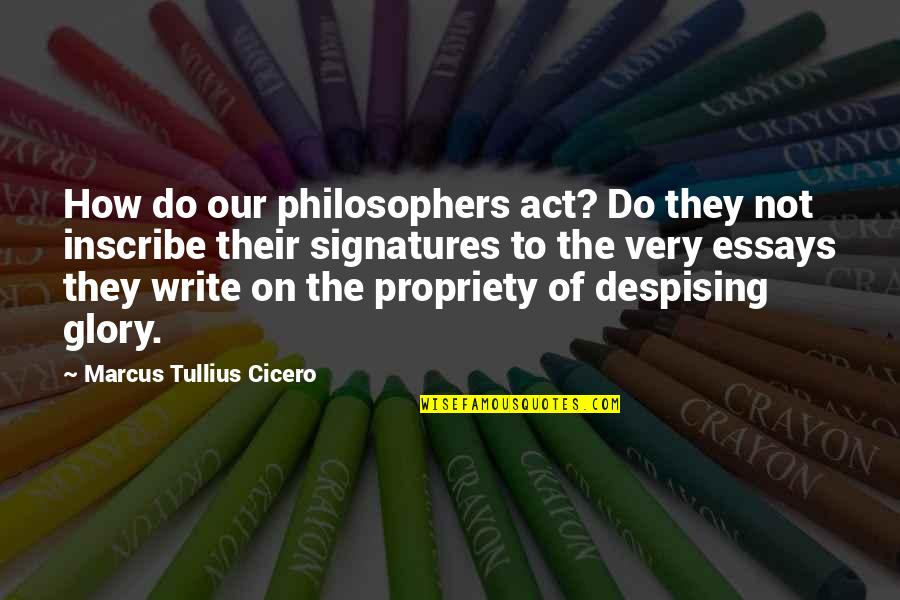 How do our philosophers act? Do they not inscribe their signatures to the very essays they write on the propriety of despising glory. —
Marcus Tullius Cicero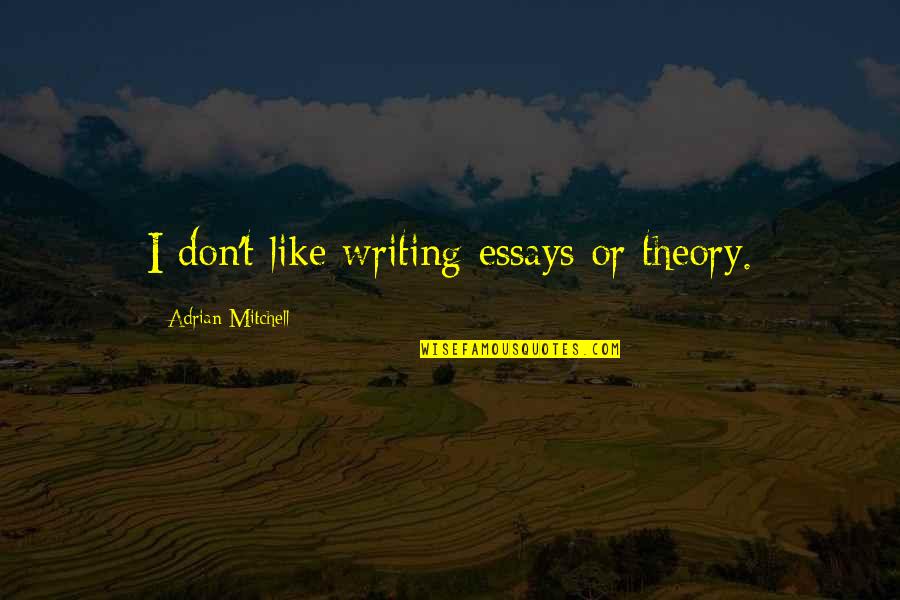 I don't like writing essays or theory. —
Adrian Mitchell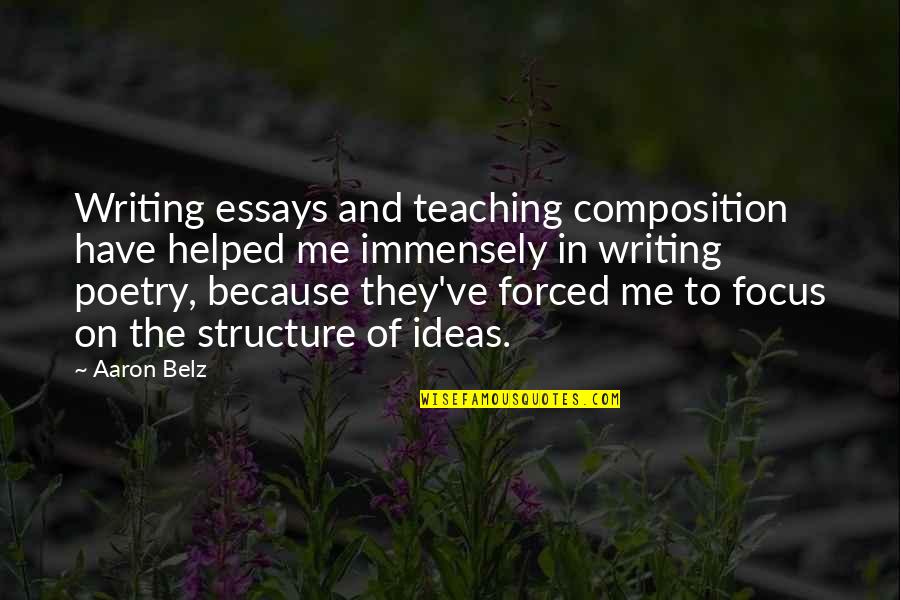 Writing essays and teaching composition have helped me immensely in writing poetry, because they've forced me to focus on the structure of ideas. —
Aaron Belz