Eden Summers Quotes
Top 9 wise famous quotes and sayings by Eden Summers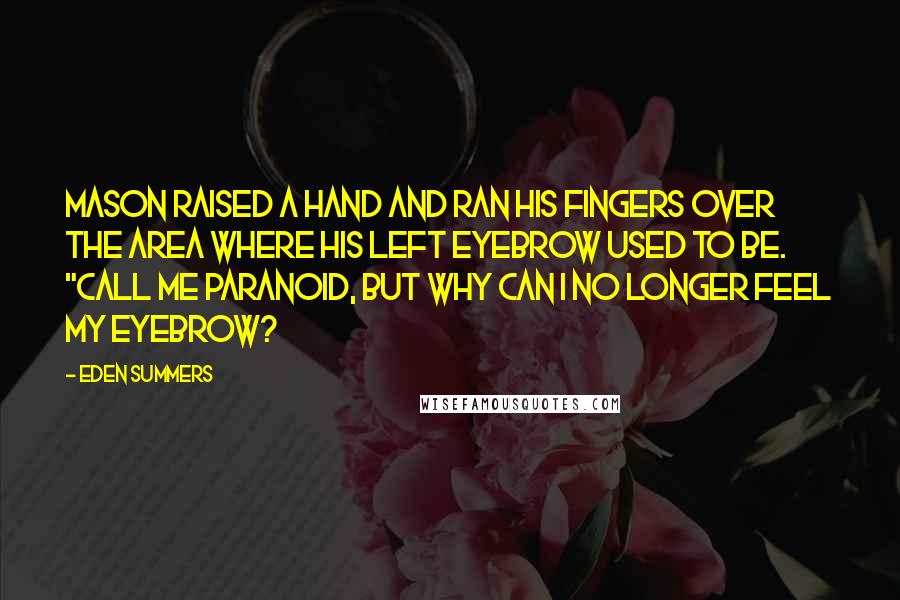 Mason raised a hand and ran his fingers over the area where his left eyebrow used to be. "Call me paranoid, but why can I no longer feel my eyebrow?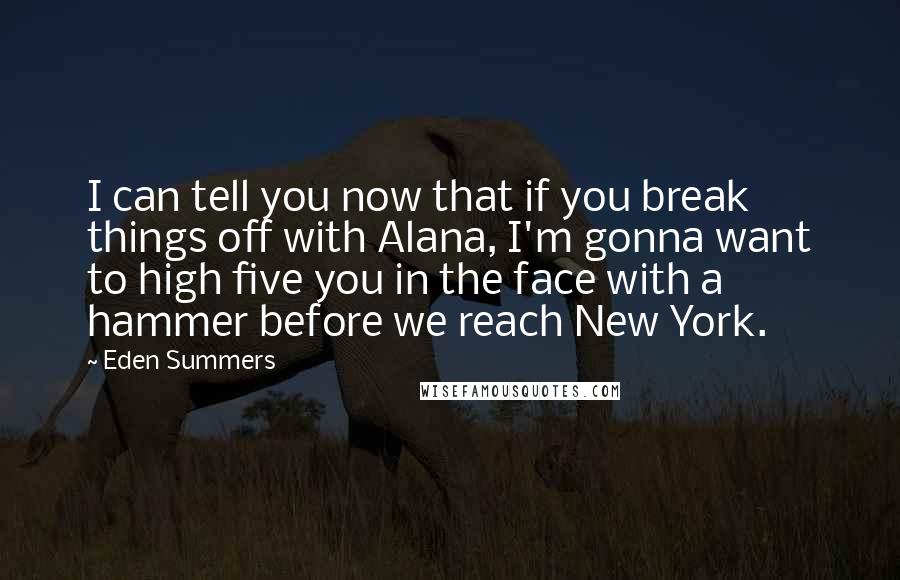 I can tell you now that if you break things off with Alana, I'm gonna want to high five you in the face with a hammer before we reach New York.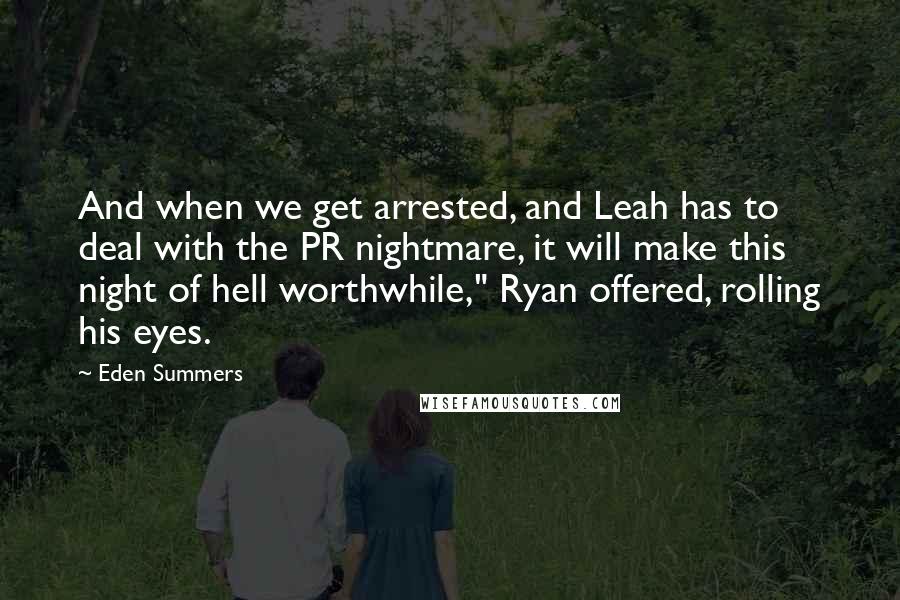 And when we get arrested, and Leah has to deal with the PR nightmare, it will make this night of hell worthwhile," Ryan offered, rolling his eyes.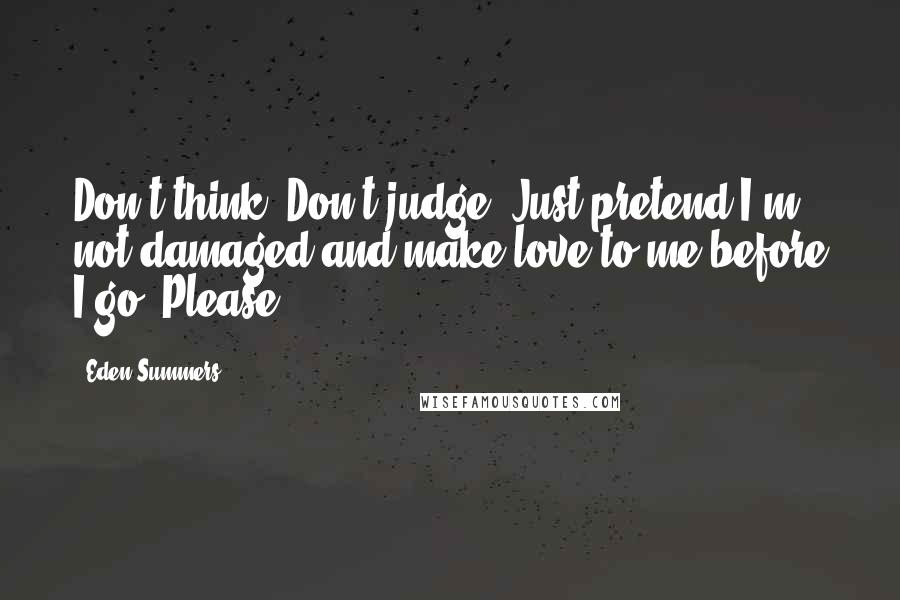 Don't think. Don't judge. Just pretend I'm not damaged and make love to me before I go. Please.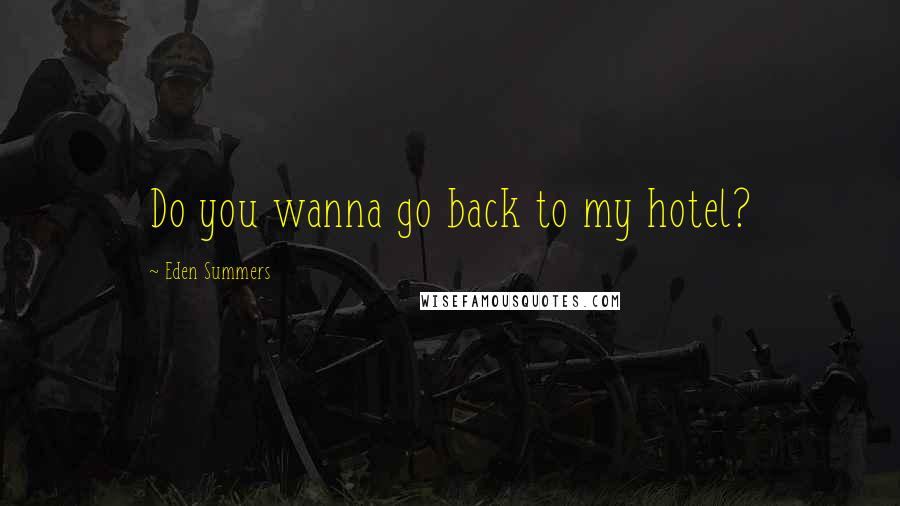 Do you wanna go back to my hotel?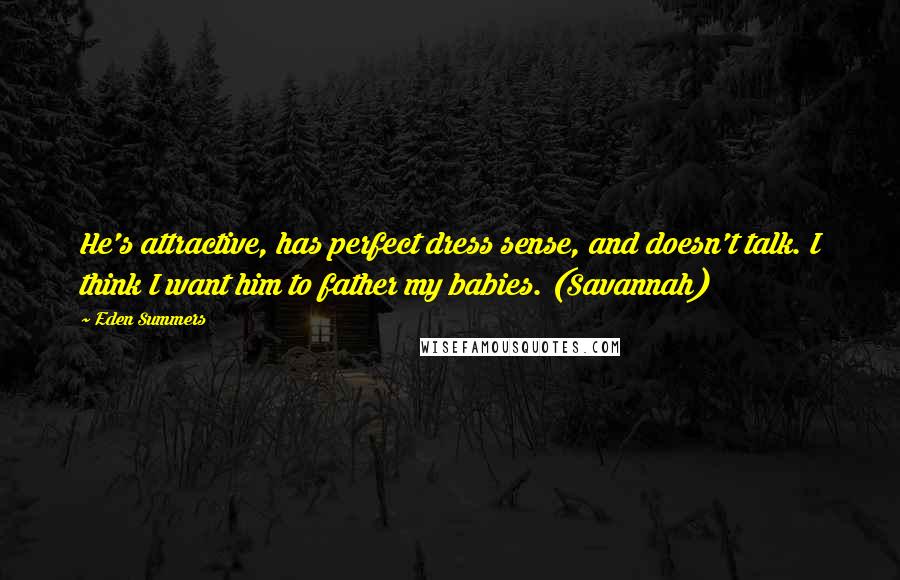 He's attractive, has perfect dress sense, and doesn't talk. I think I want him to father my babies. (Savannah)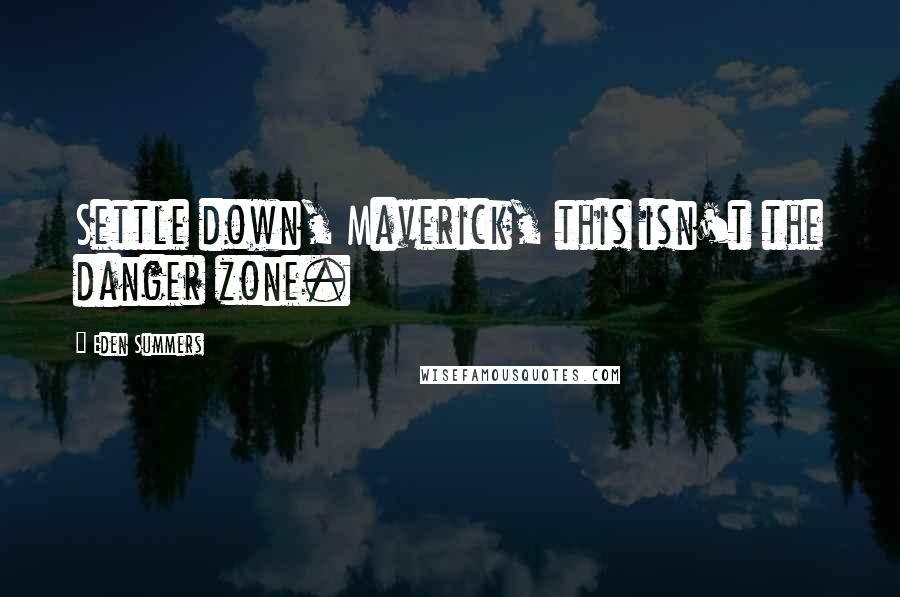 Settle down, Maverick, this isn't the danger zone.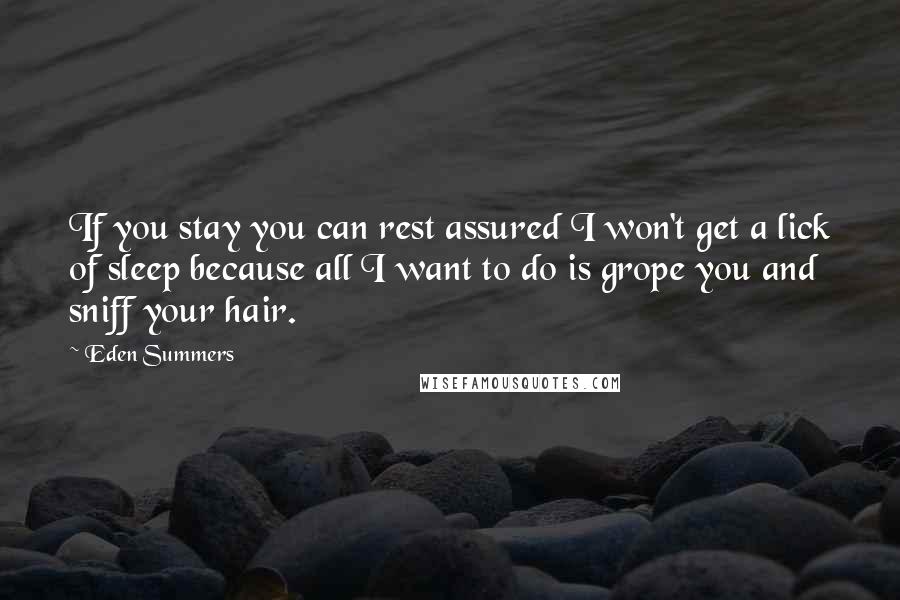 If you stay you can rest assured I won't get a lick of sleep because all I want to do is grope you and sniff your hair.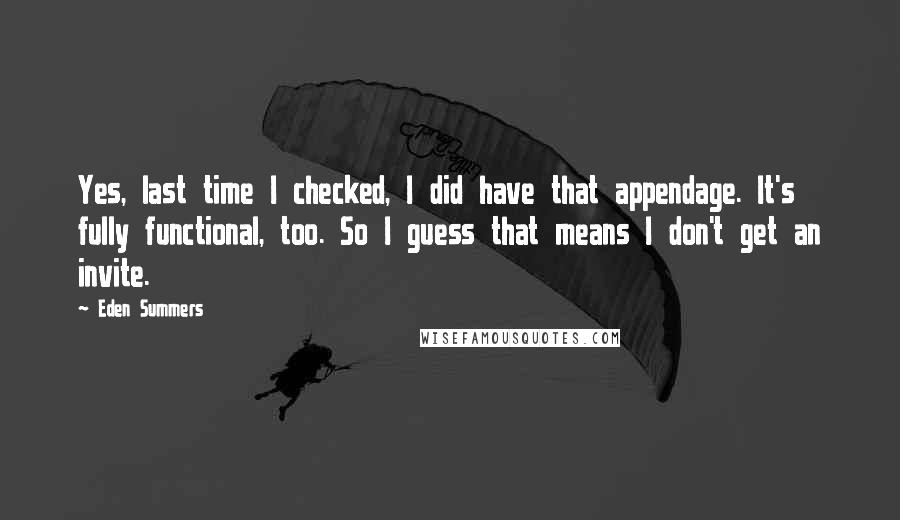 Yes, last time I checked, I did have that appendage. It's fully functional, too. So I guess that means I don't get an invite.