Worst Part Of Life Quotes
Collection of top 11 famous quotes about Worst Part Of Life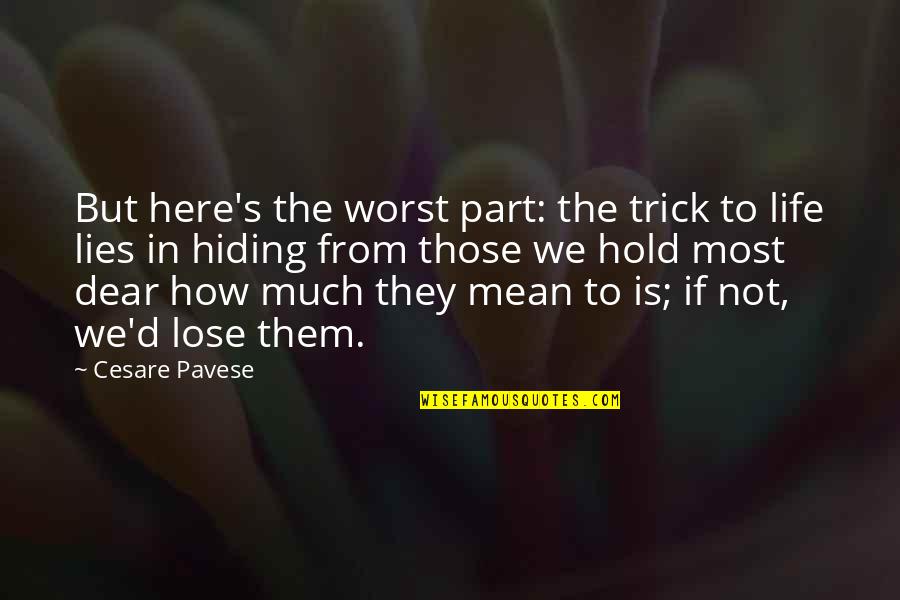 But here's the worst part: the trick to life lies in hiding from those we hold most dear how much they mean to is; if not, we'd lose them.
—
Cesare Pavese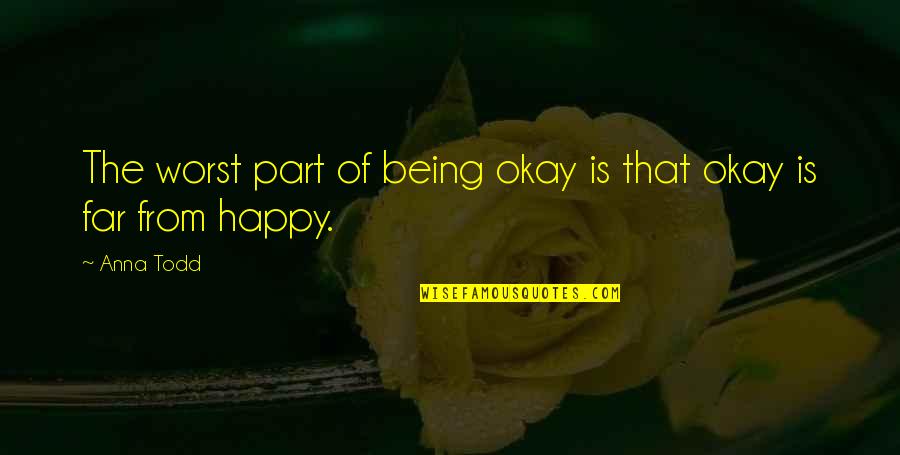 The worst part of being okay is that okay is far from happy.
—
Anna Todd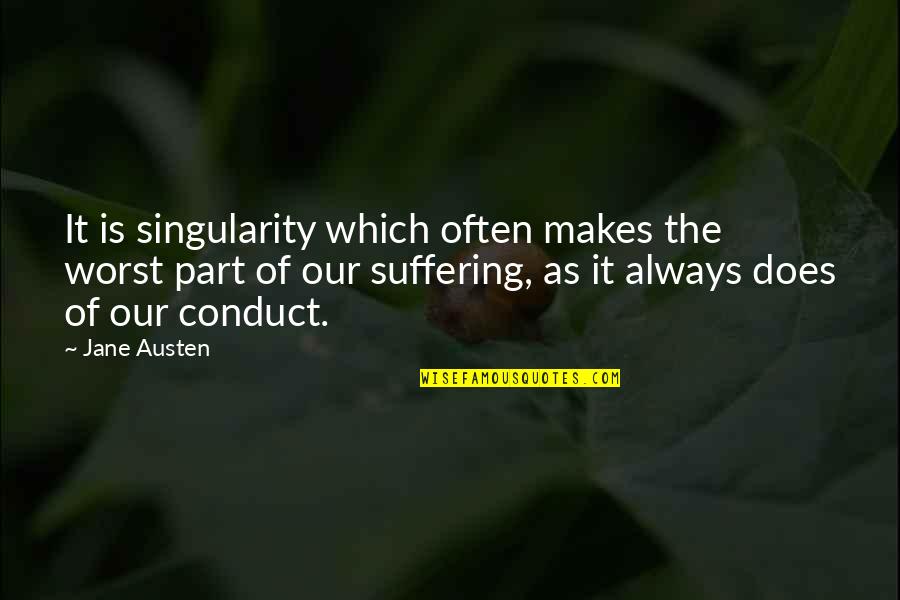 It is singularity which often makes the worst part of our suffering, as it always does of our conduct.
—
Jane Austen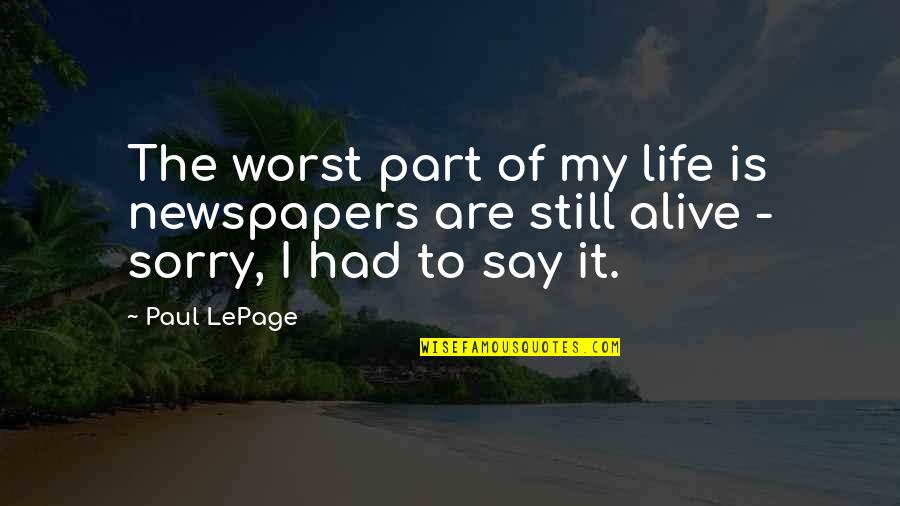 The worst part of my life is newspapers are still alive - sorry, I had to say it.
—
Paul LePage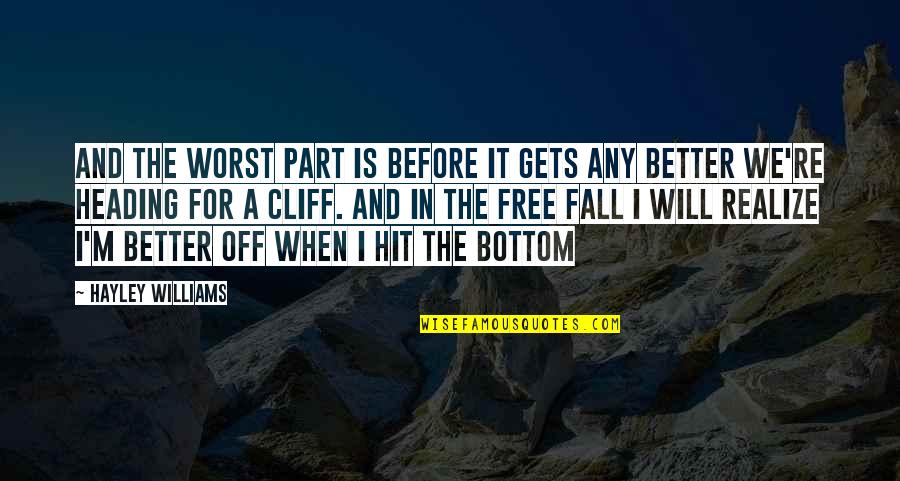 And the worst part is before it gets any better we're heading for a cliff. And in the free fall I will realize I'm better off when I hit the bottom —
Hayley Williams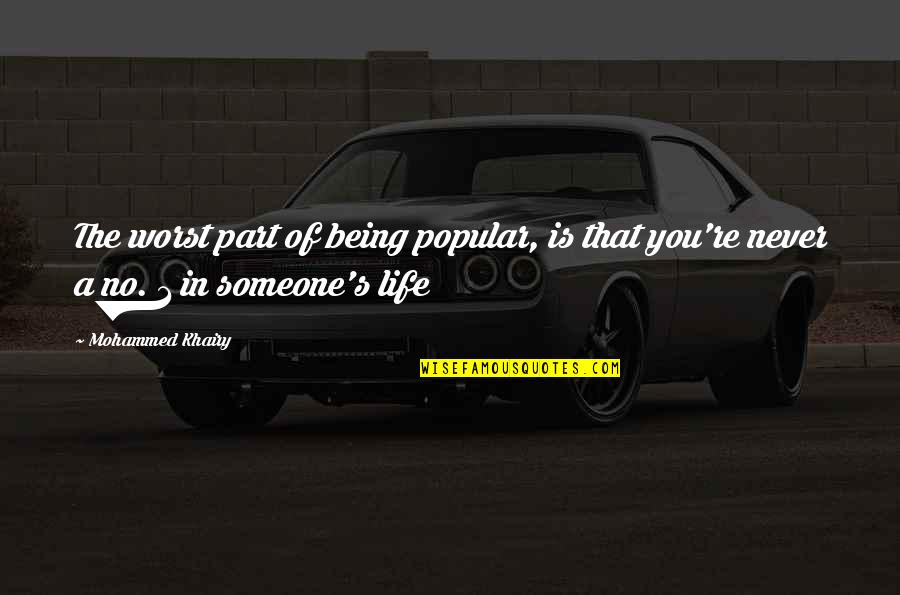 The worst part of being popular, is that you're never a no. 1 in someone's life —
Mohammed Khairy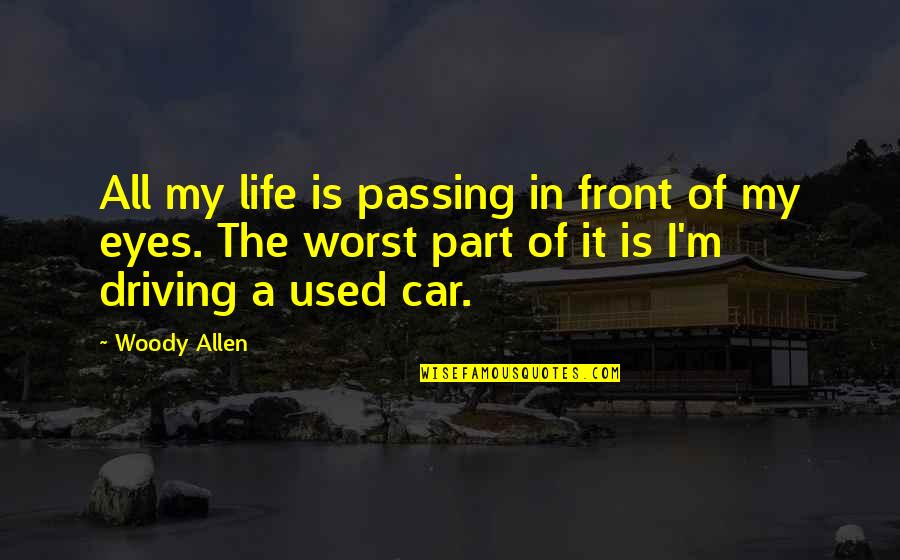 All my life is passing in front of my eyes. The worst part of it is I'm driving a used car. —
Woody Allen
Life's a video game stuck on hardest, no way to save, and no extra lives. Worst part? No manual either. - Marlon Samson —
Ashleigh D.J. Cutler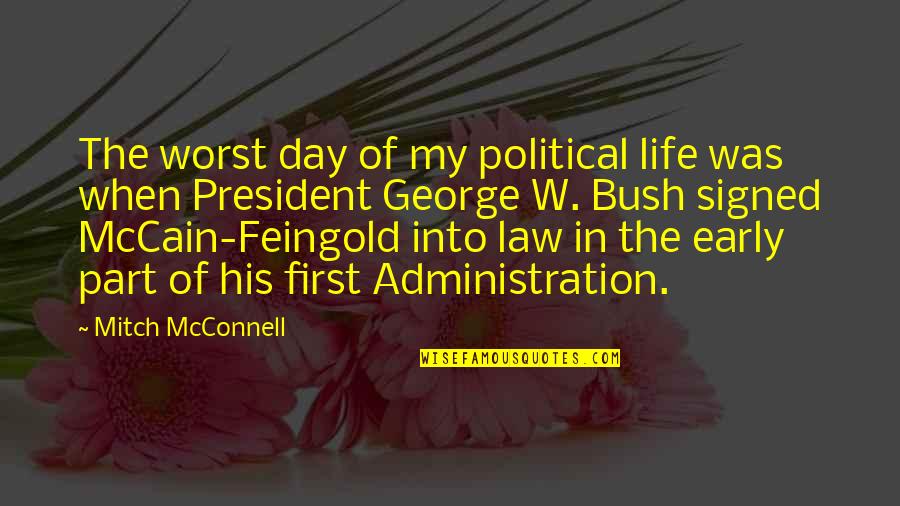 The worst day of my political life was when President George W. Bush signed McCain-Feingold into law in the early part of his first Administration. —
Mitch McConnell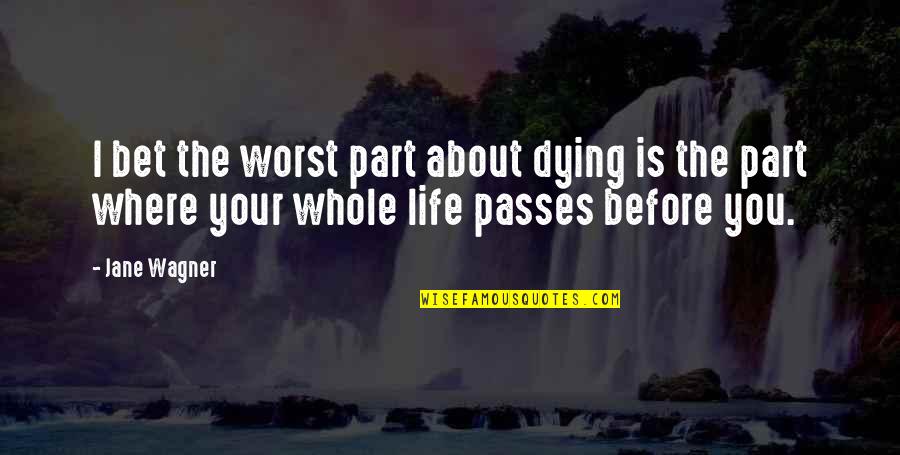 I bet the worst part about dying is the part where your whole life passes before you. —
Jane Wagner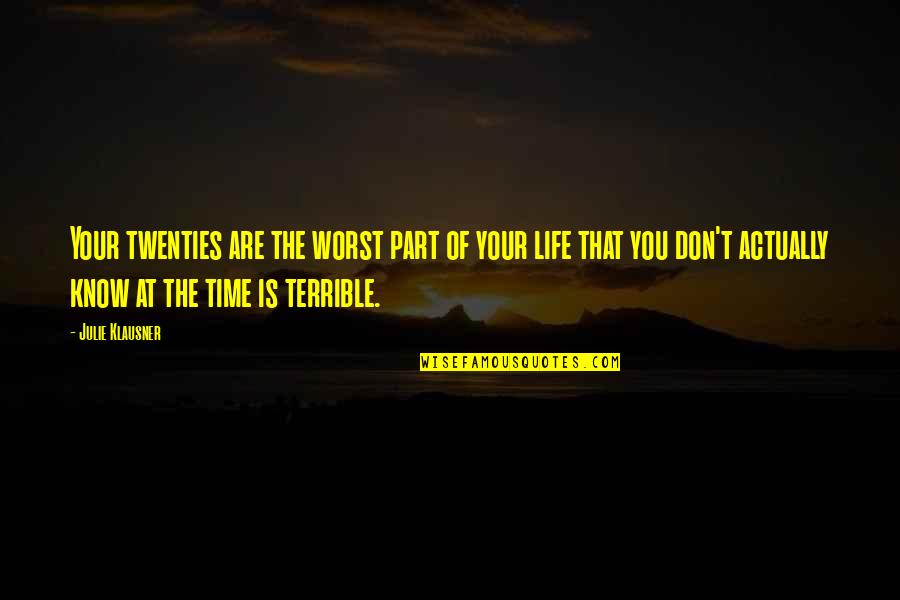 Your twenties are the worst part of your life that you don't actually know at the time is terrible. —
Julie Klausner