Worst Days Quotes
Collection of top 23 famous quotes about Worst Days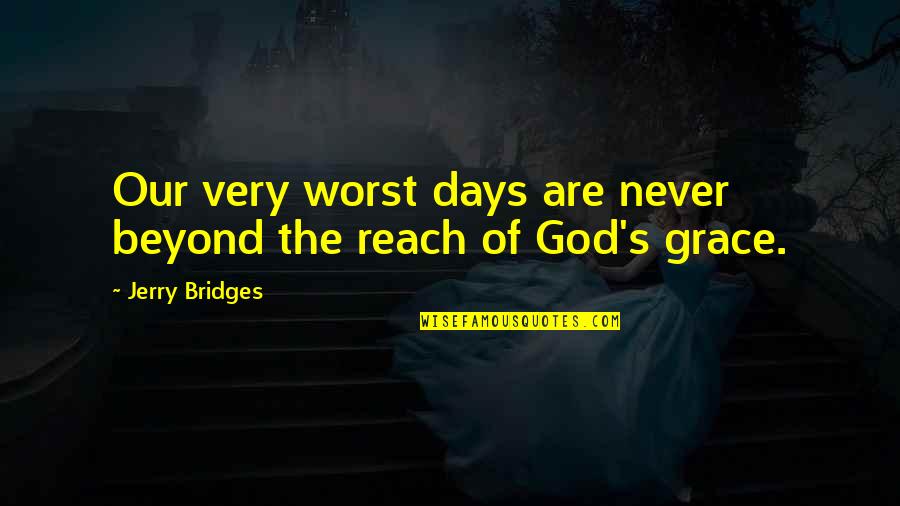 Our very worst days are never beyond the reach of God's grace.
—
Jerry Bridges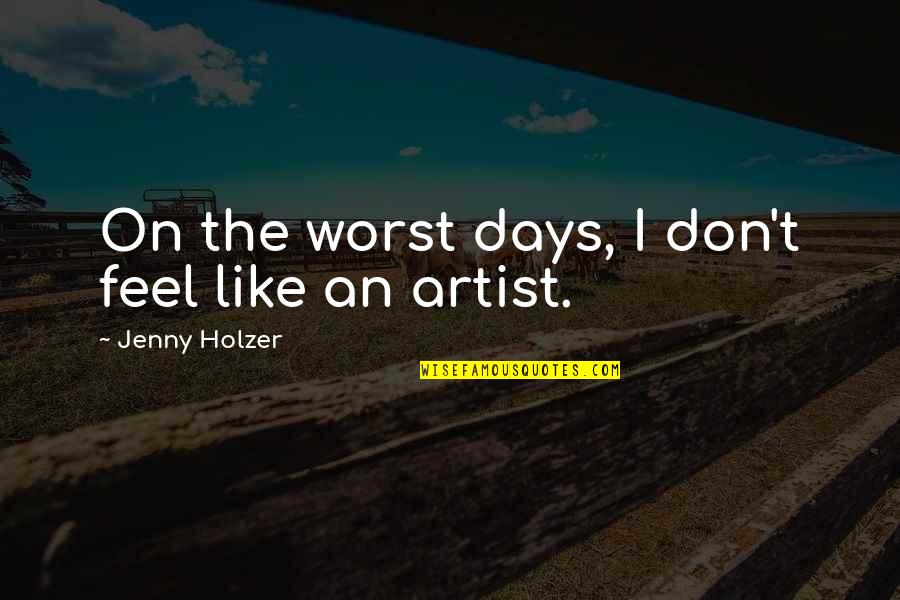 On the worst days, I don't feel like an artist.
—
Jenny Holzer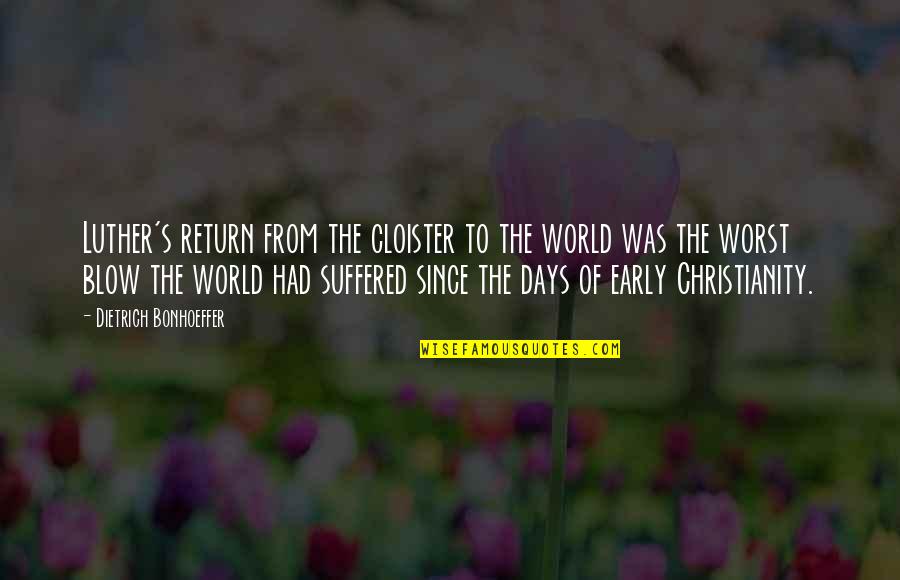 Luther's return from the cloister to the world was the worst blow the world had suffered since the days of early Christianity.
—
Dietrich Bonhoeffer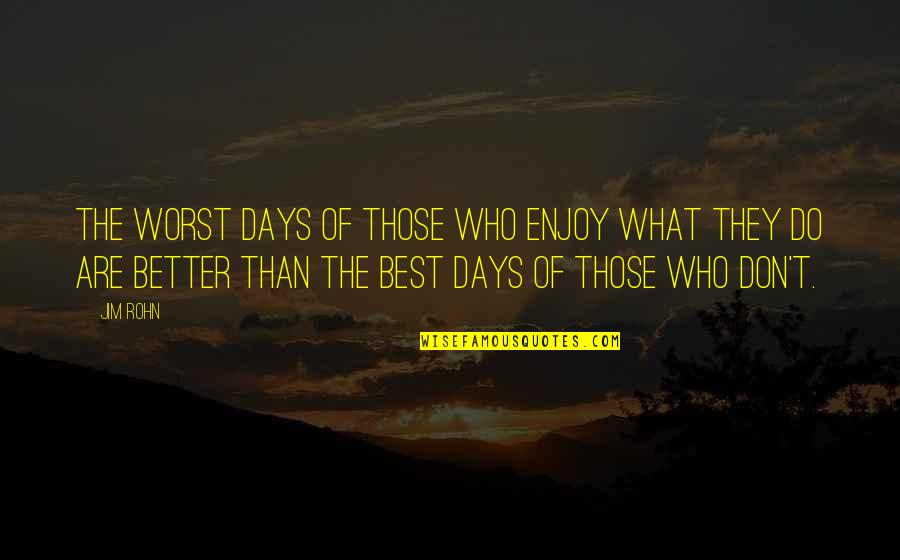 The
worst days
of those who enjoy what they do are better than the best days of those who don't. —
Jim Rohn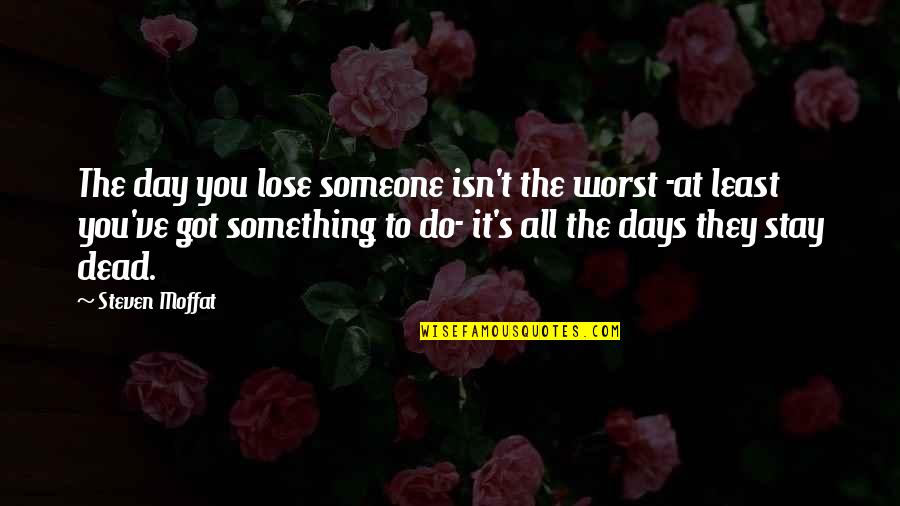 The day you lose someone isn't the worst -at least you've got something to do- it's all the days they stay dead. —
Steven Moffat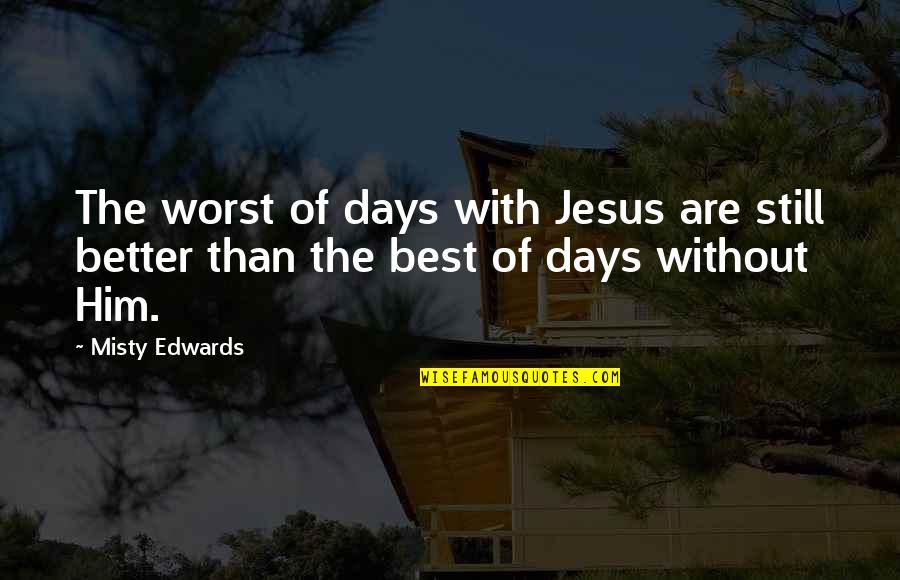 The worst of days with Jesus are still better than the best of days without Him. —
Misty Edwards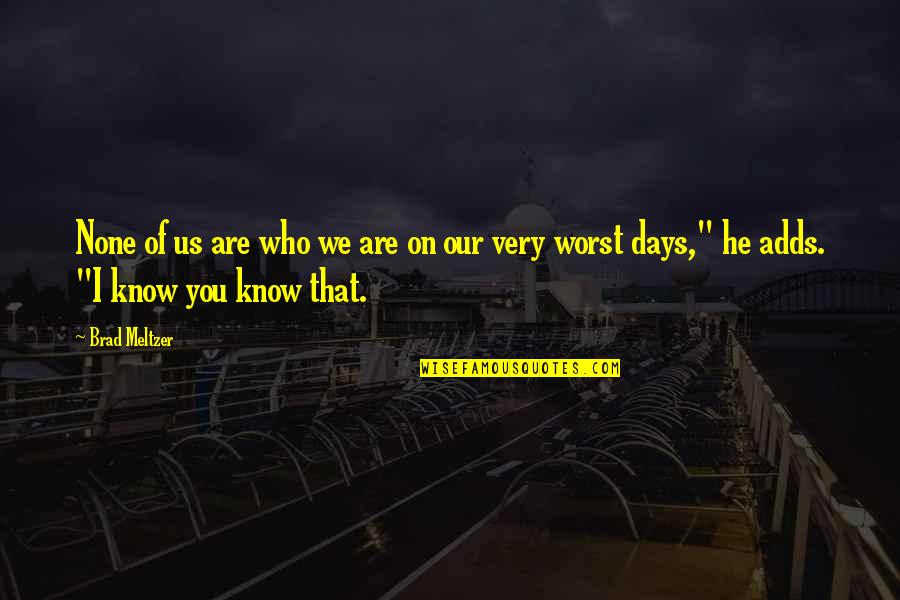 None of us are who we are on our very
worst days
," he adds. "I know you know that. —
Brad Meltzer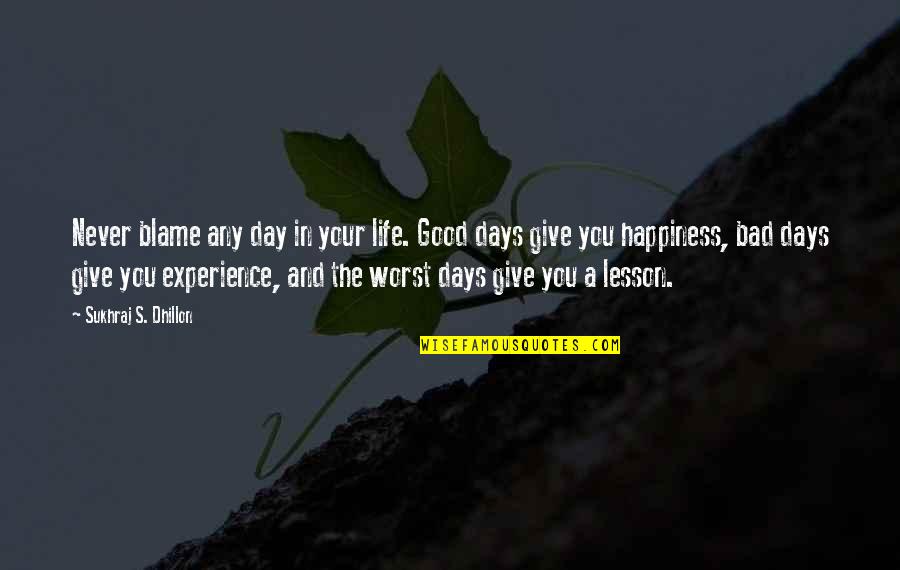 Never blame any day in your life. Good days give you happiness, bad days give you experience, and the
worst days
give you a lesson. —
Sukhraj S. Dhillon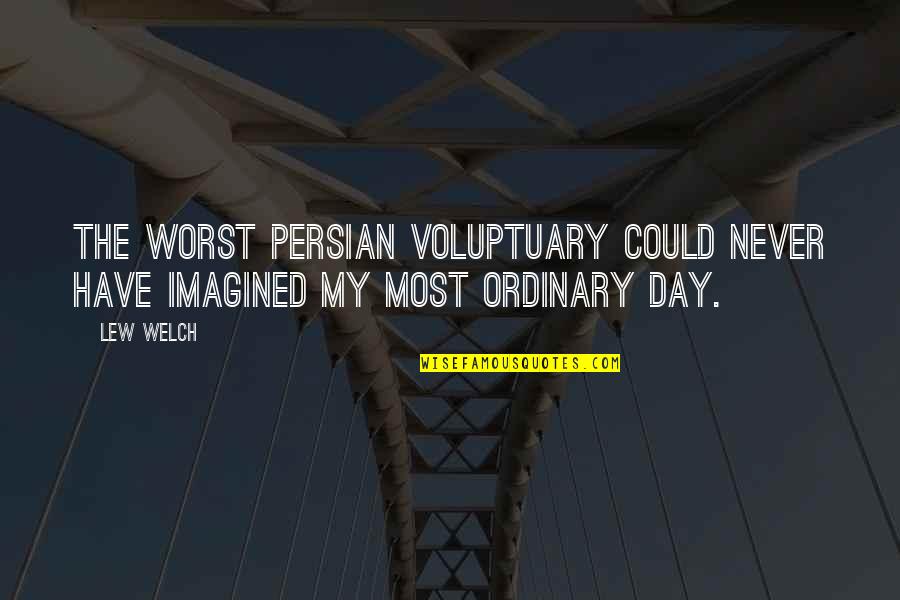 The worst Persian voluptuary could never have imagined my most ordinary day. —
Lew Welch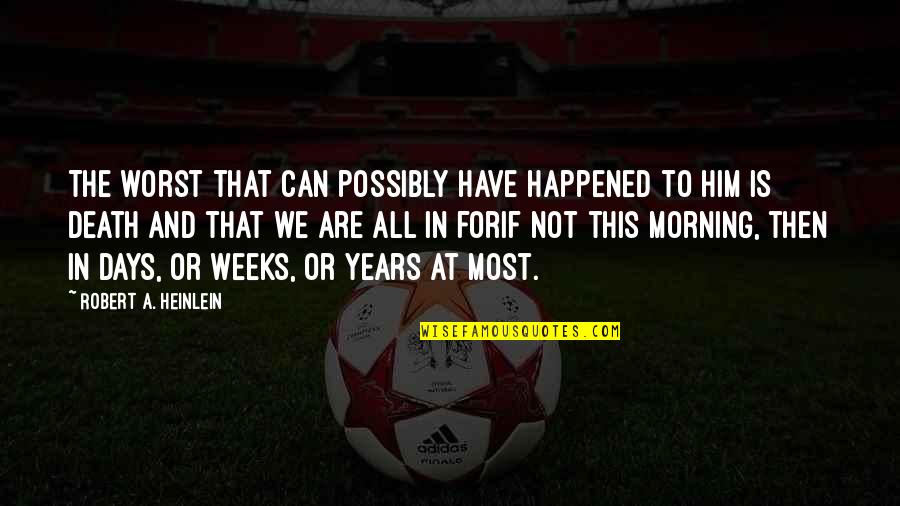 The worst that can possibly have happened to him is death and that we are all in for
if not this morning, then in days, or weeks, or years at most. —
Robert A. Heinlein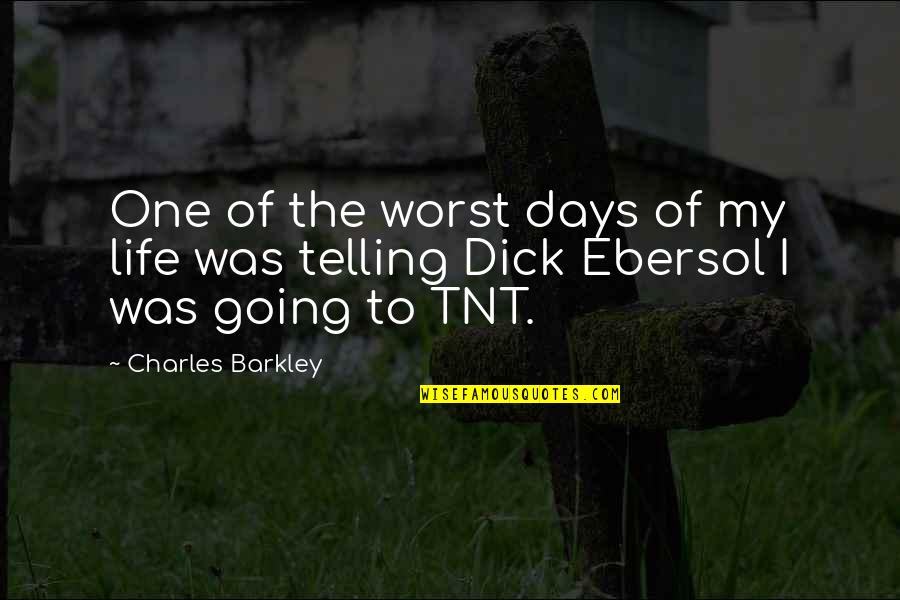 One of the
worst days
of my life was telling Dick Ebersol I was going to TNT. —
Charles Barkley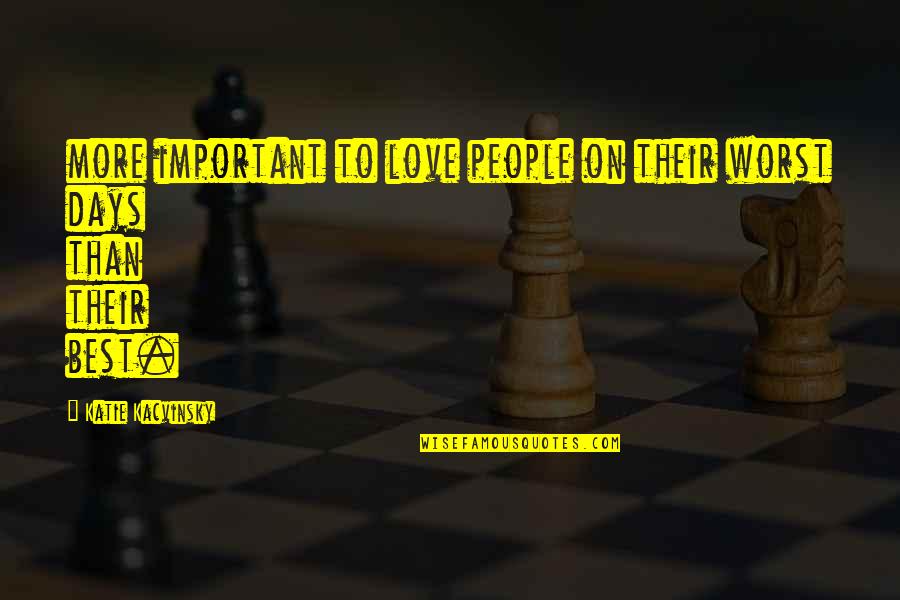 more important to love people on their
worst days
than their best. —
Katie Kacvinsky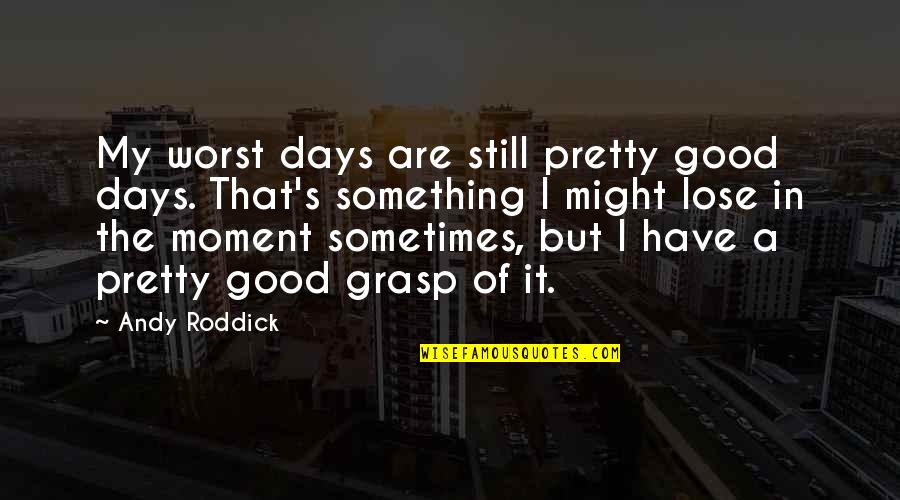 My
worst days
are still pretty good days. That's something I might lose in the moment sometimes, but I have a pretty good grasp of it. —
Andy Roddick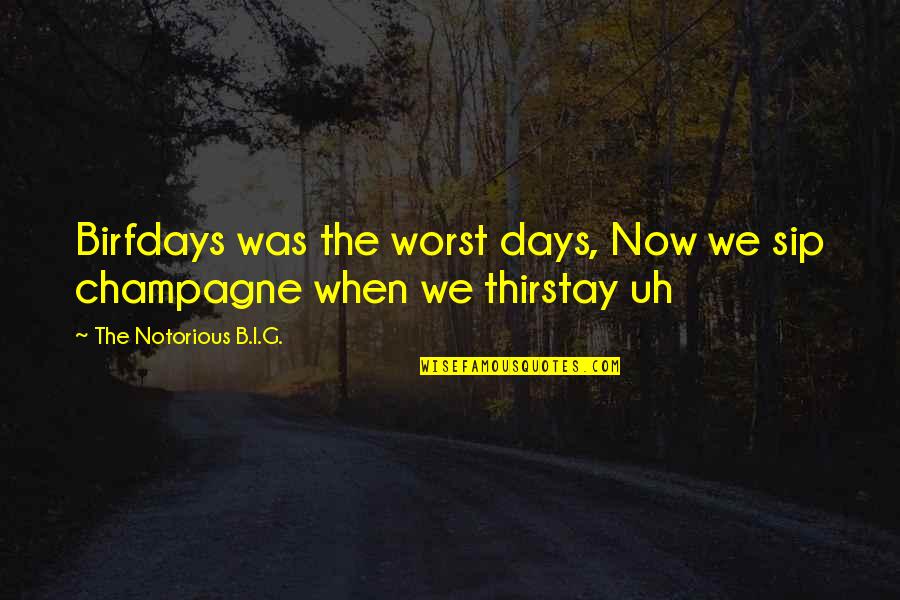 Birfdays was the
worst days
,
Now we sip champagne when we thirstay uh —
The Notorious B.I.G.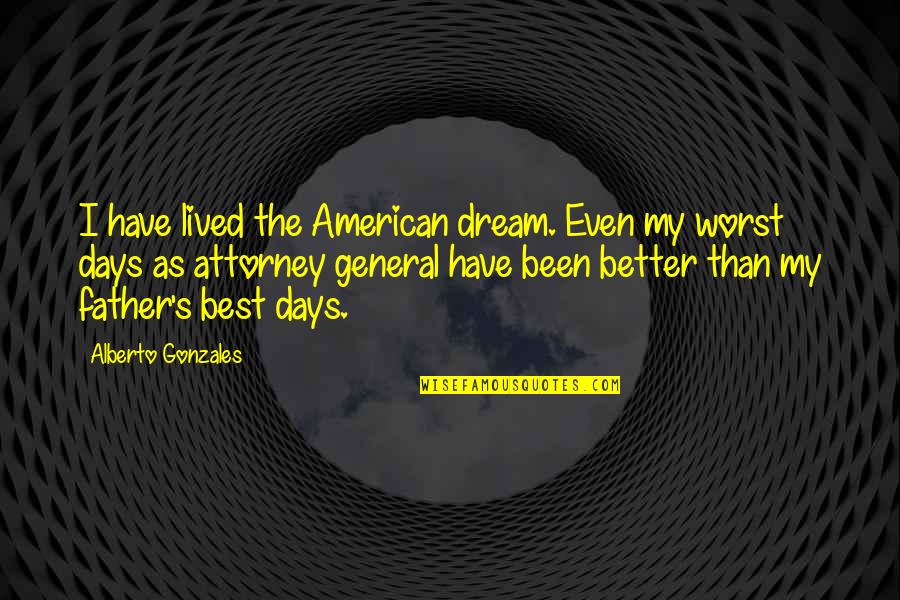 I have lived the American dream. Even my
worst days
as attorney general have been better than my father's best days. —
Alberto Gonzales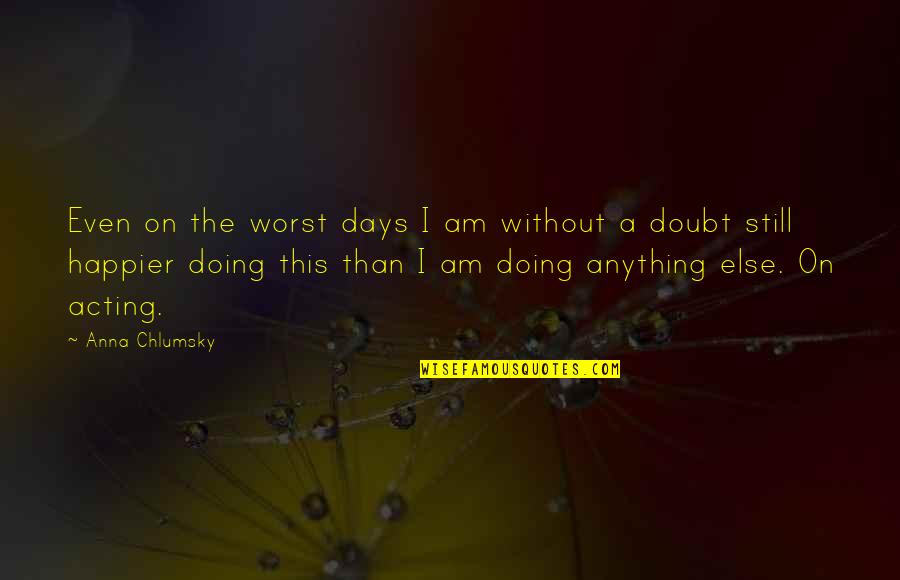 Even on the
worst days
I am without a doubt still happier doing this than I am doing anything else. On acting. —
Anna Chlumsky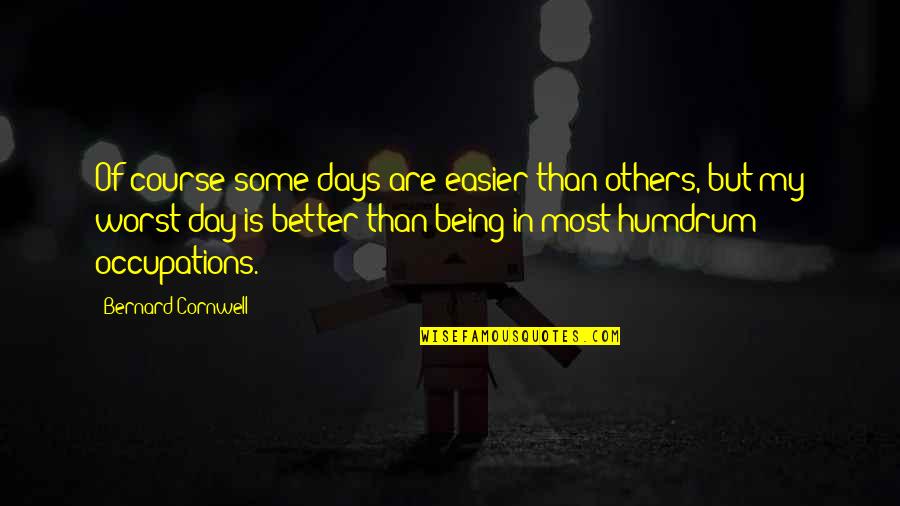 Of course some days are easier than others, but my worst day is better than being in most humdrum occupations. —
Bernard Cornwell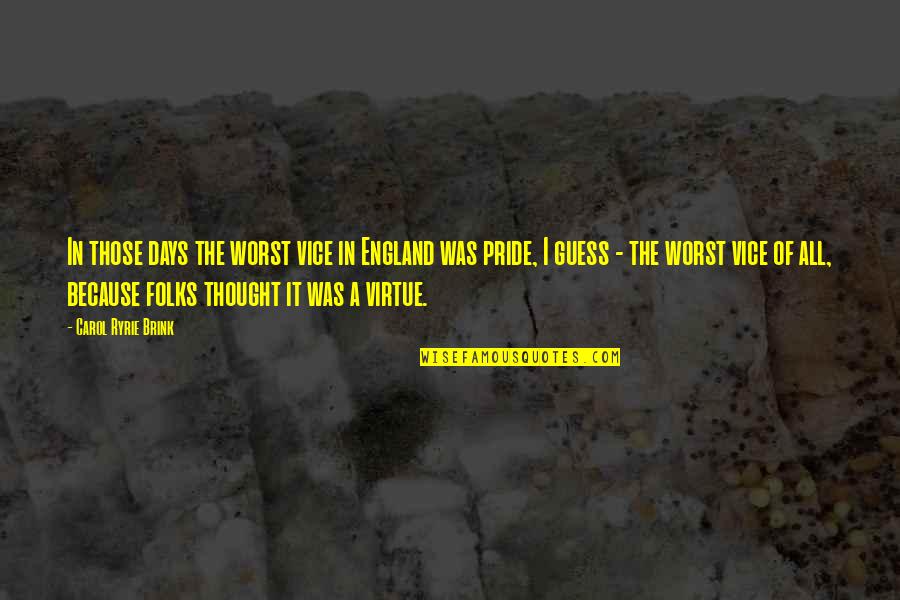 In those days the worst vice in England was pride, I guess - the worst vice of all, because folks thought it was a virtue. —
Carol Ryrie Brink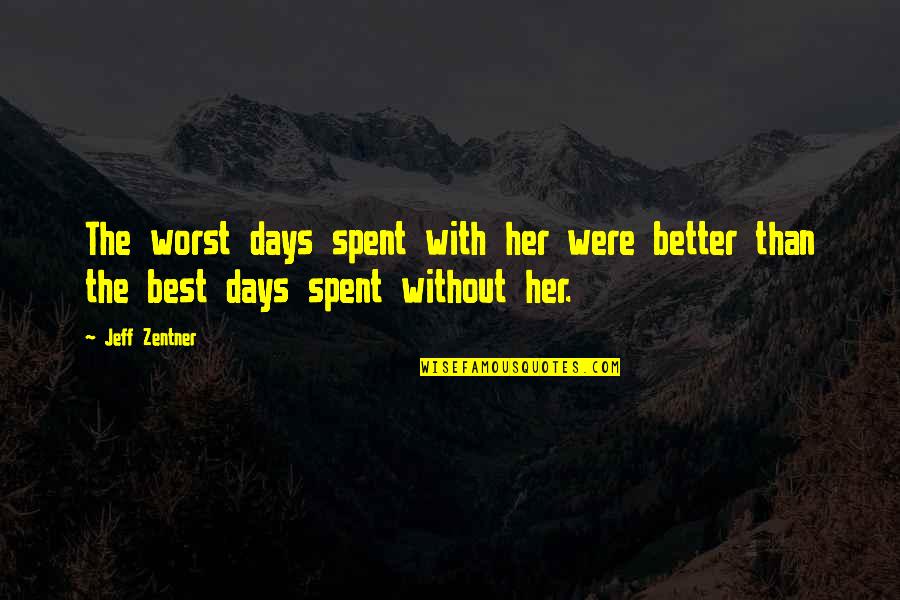 The
worst days
spent with her were better than the best days spent without her. —
Jeff Zentner