Working For Your Goals Quotes
Collection of top 36 famous quotes about Working For Your Goals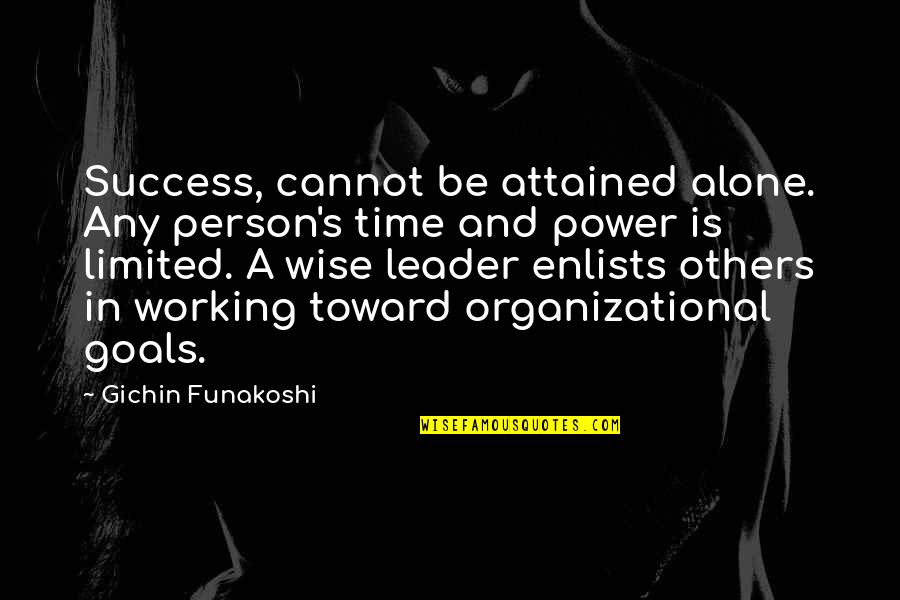 Success, cannot be attained alone. Any person's time and power is limited. A wise leader enlists others in working toward organizational goals.
—
Gichin Funakoshi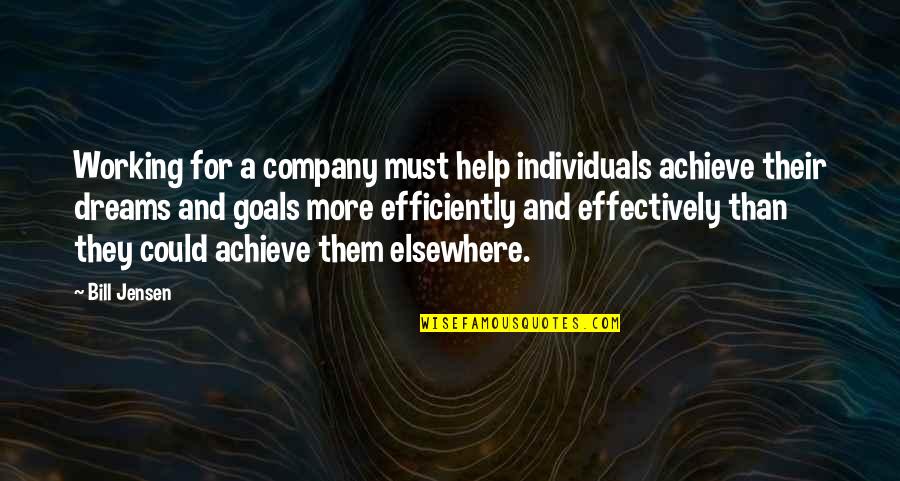 Working for a company must help individuals achieve their dreams and goals more efficiently and effectively than they could achieve them elsewhere.
—
Bill Jensen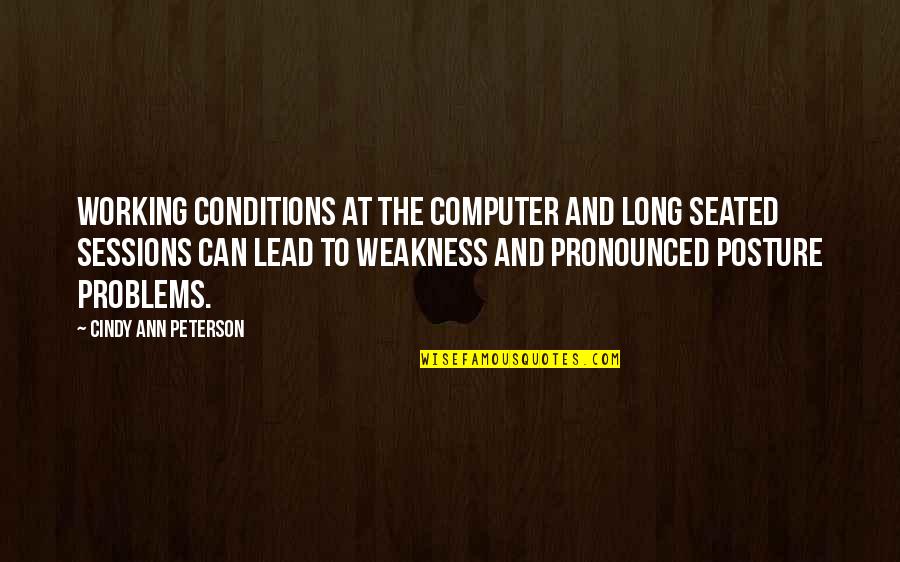 Working conditions at the computer and long seated sessions can lead to weakness and pronounced posture problems.
—
Cindy Ann Peterson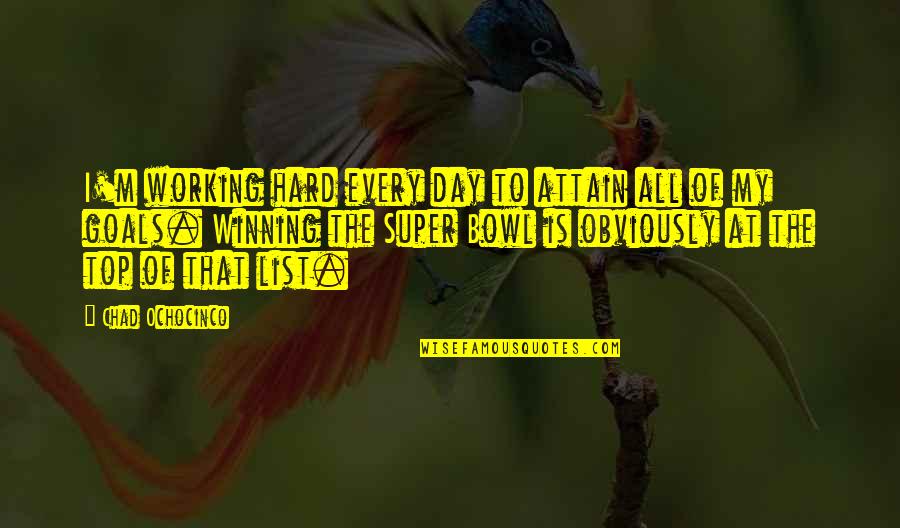 I'm working hard every day to attain all of my goals. Winning the Super Bowl is obviously at the top of that list.
—
Chad Ochocinco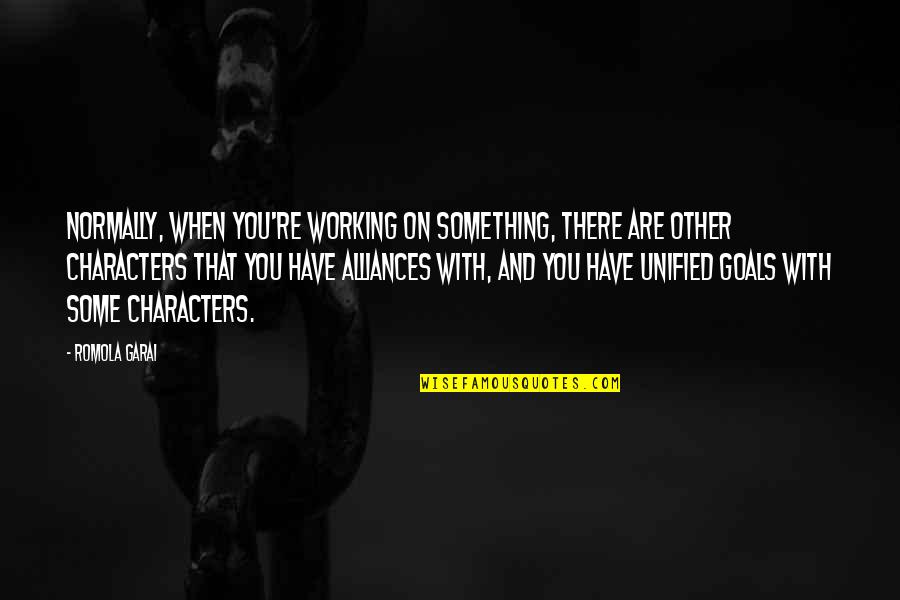 Normally, when you're working on something, there are other characters that you have alliances with, and you have unified goals with some characters.
—
Romola Garai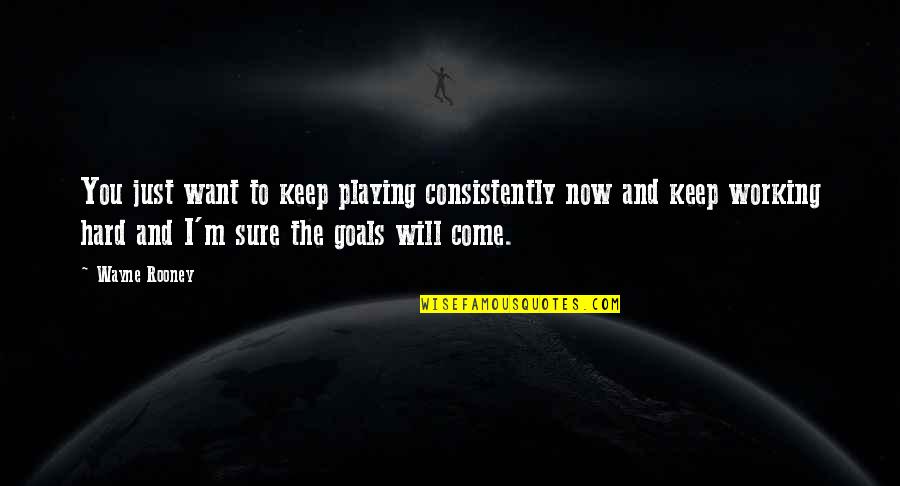 You just want to keep playing consistently now and keep working hard and I'm sure the goals will come.
—
Wayne Rooney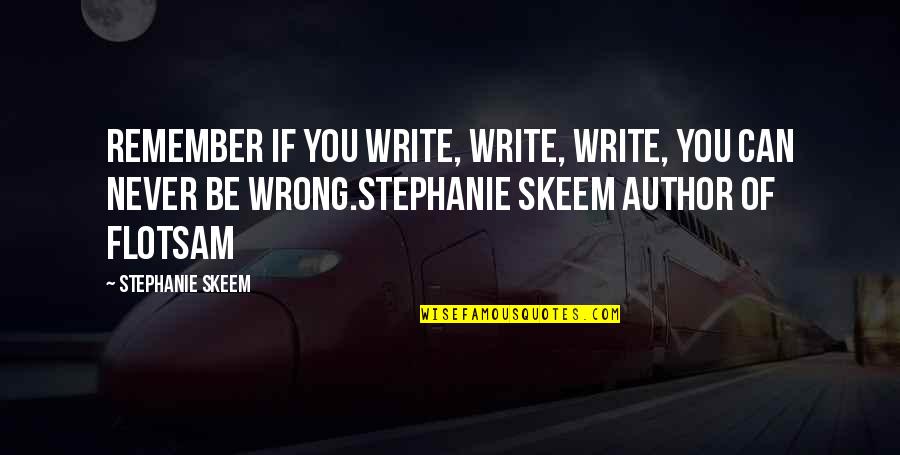 Remember if you write, write, write, you can never be wrong.
Stephanie Skeem Author of Flotsam
—
Stephanie Skeem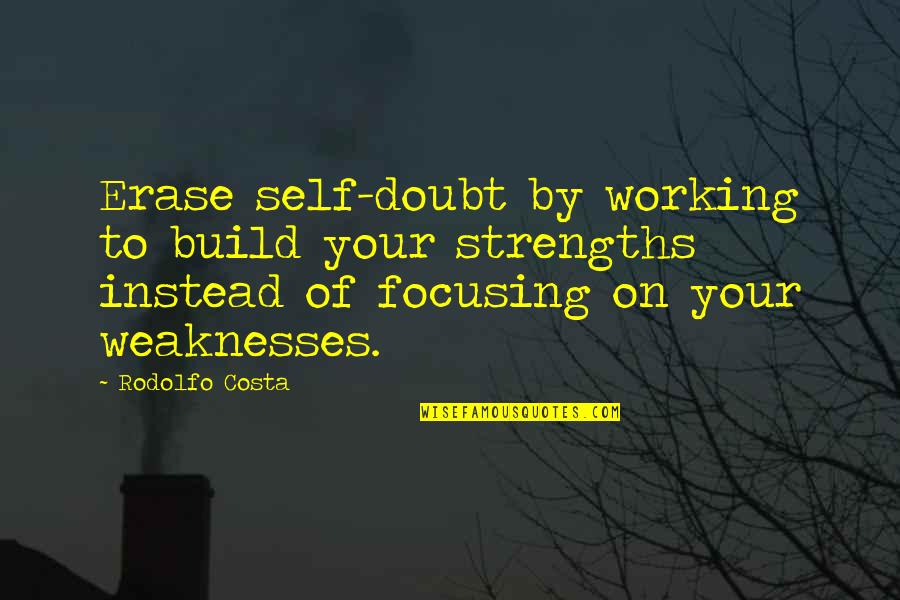 Erase self-doubt by working to build your strengths instead of focusing on your weaknesses.
—
Rodolfo Costa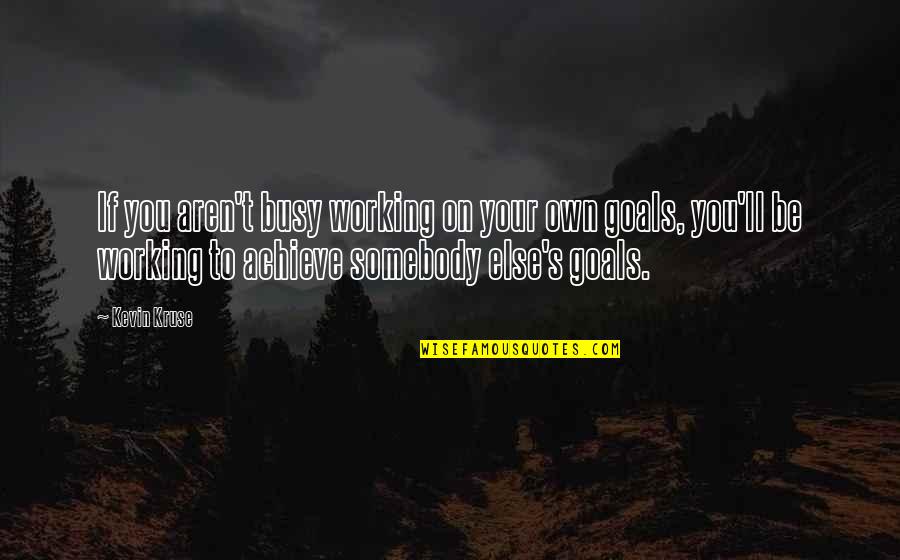 If you aren't busy working on your own goals, you'll be working to achieve somebody else's goals.
—
Kevin Kruse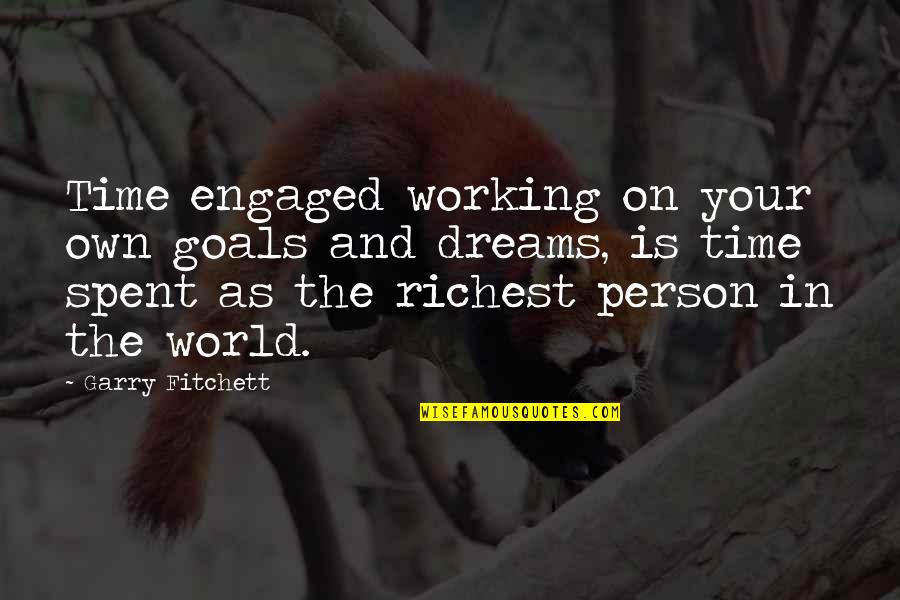 Time engaged working on your own goals and dreams, is time spent as the richest person in the world.
—
Garry Fitchett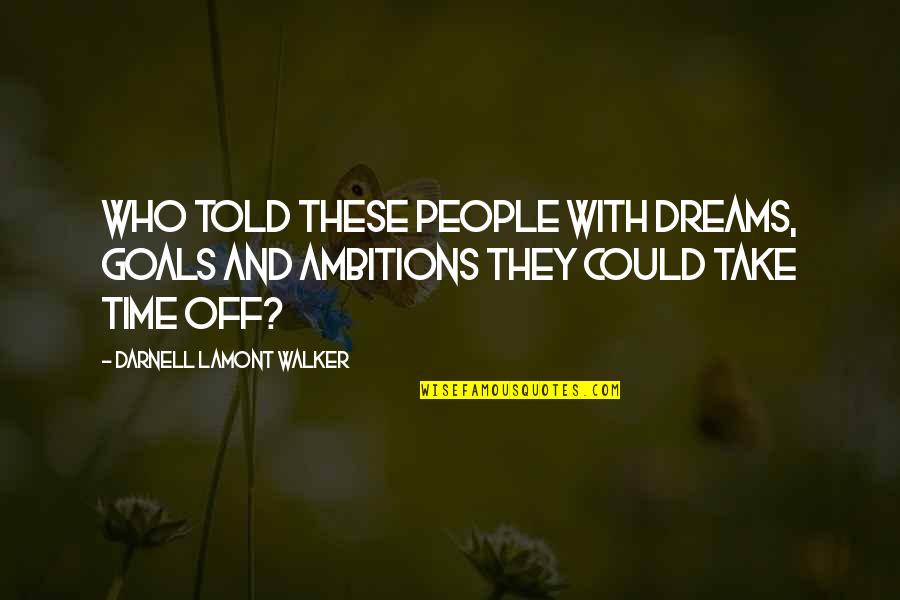 Who told these people with dreams, goals and ambitions they could take time off?
—
Darnell Lamont Walker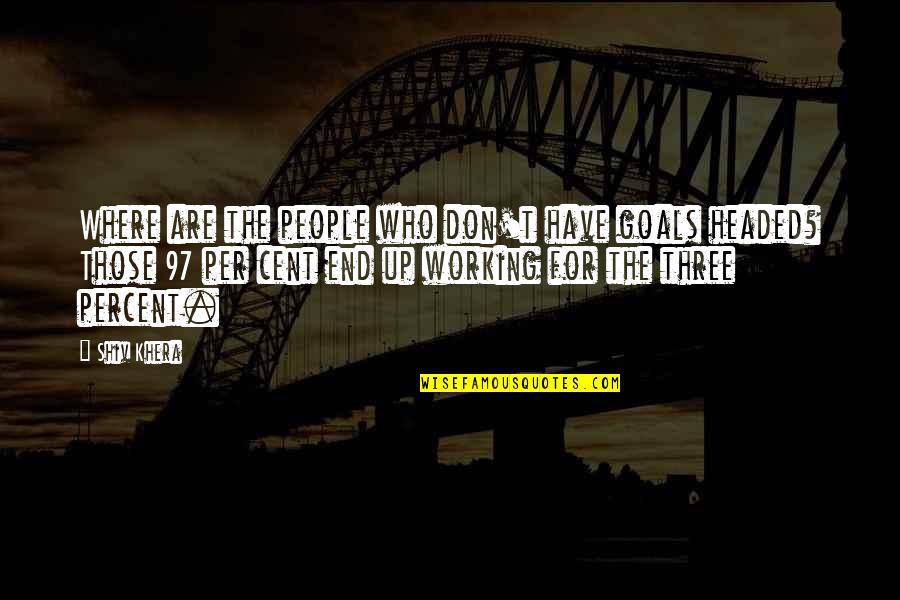 Where are the people who don't have goals headed? Those 97 per cent end up working for the three percent.
—
Shiv Khera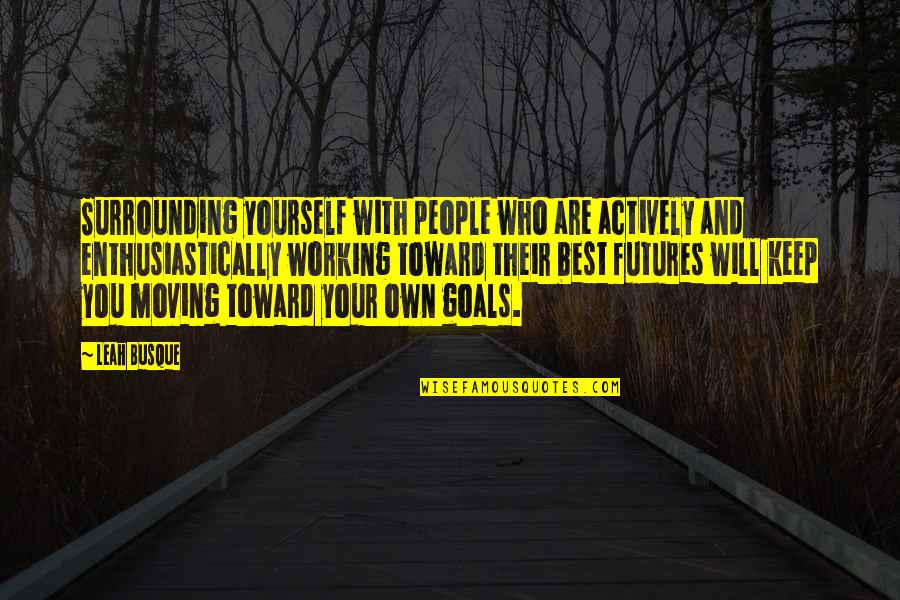 Surrounding yourself with people who are actively and enthusiastically working toward their best futures will keep you moving toward your own goals.
—
Leah Busque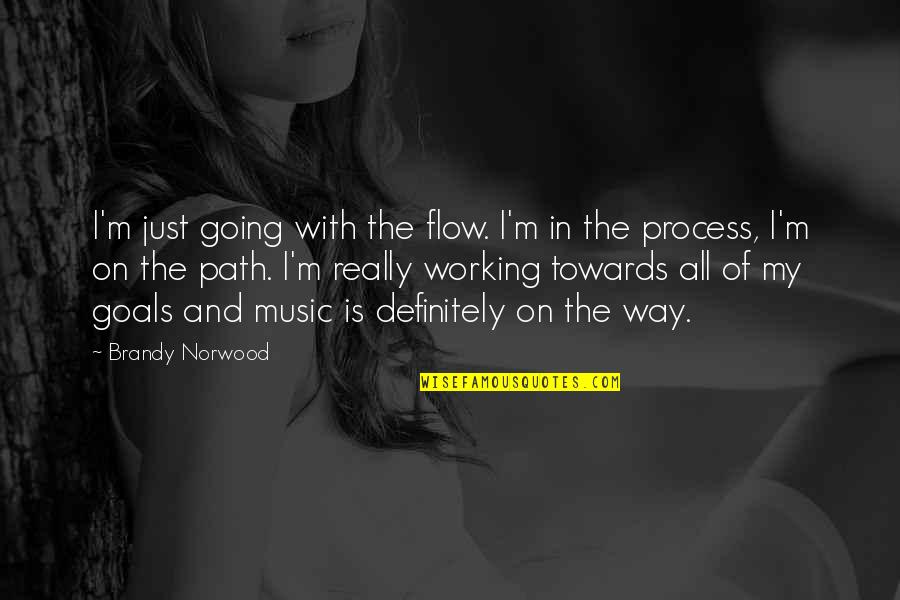 I'm just going with the flow. I'm in the process, I'm on the path. I'm really working towards all of my goals and music is definitely on the way.
—
Brandy Norwood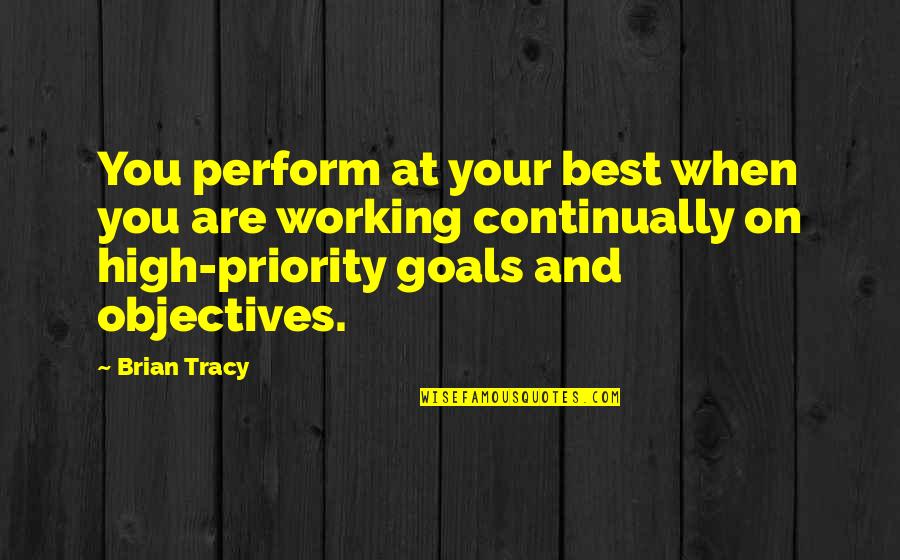 You perform at your best when you are working continually on high-priority goals and objectives. —
Brian Tracy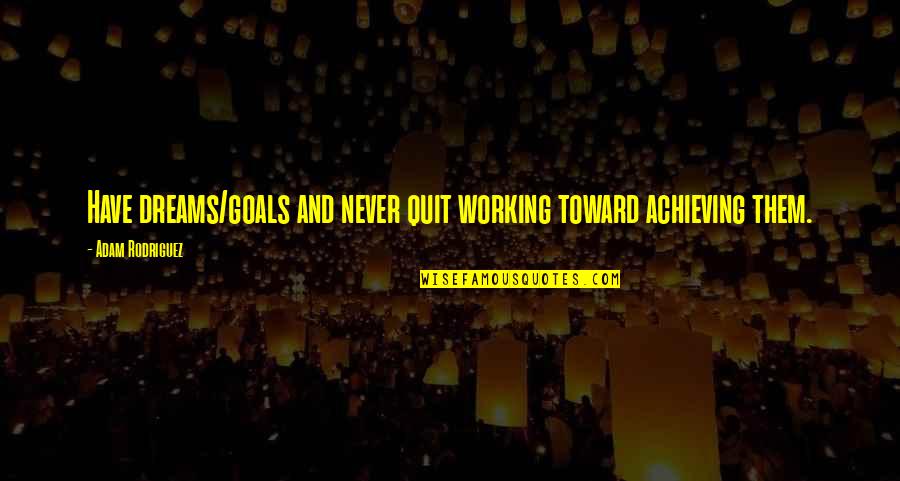 Have dreams/goals and never quit working toward achieving them. —
Adam Rodriguez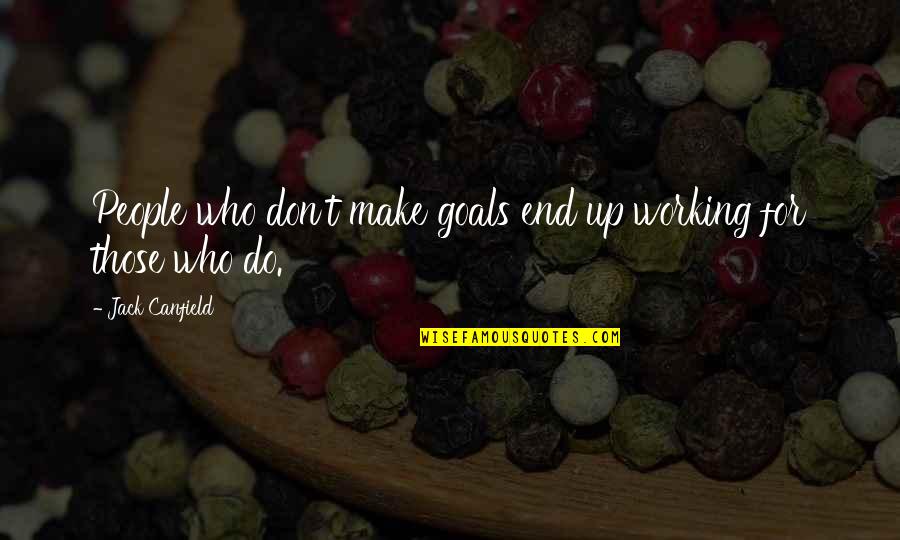 People who don't make goals end up working for those who do. —
Jack Canfield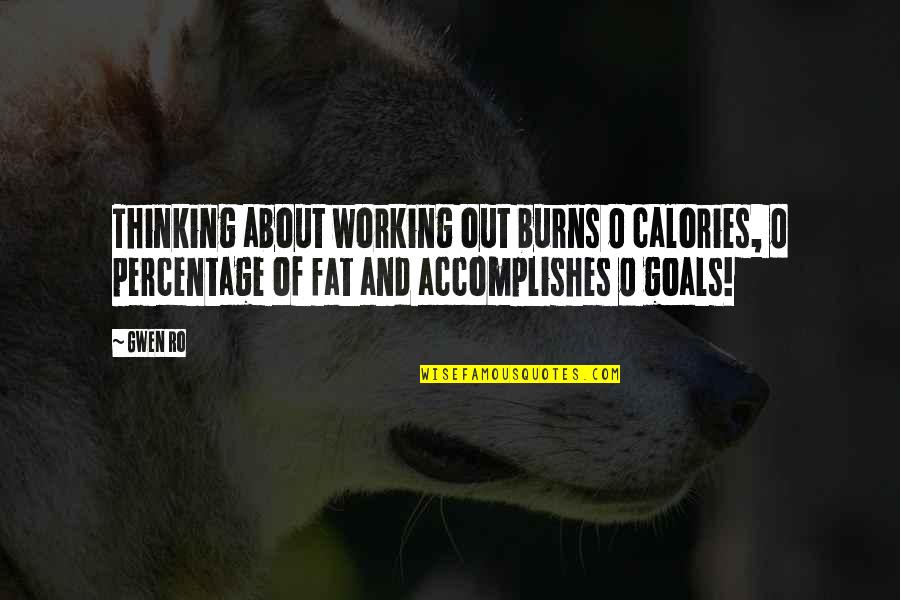 Thinking about working out burns 0 calories, 0 percentage of fat and accomplishes 0 goals! —
Gwen Ro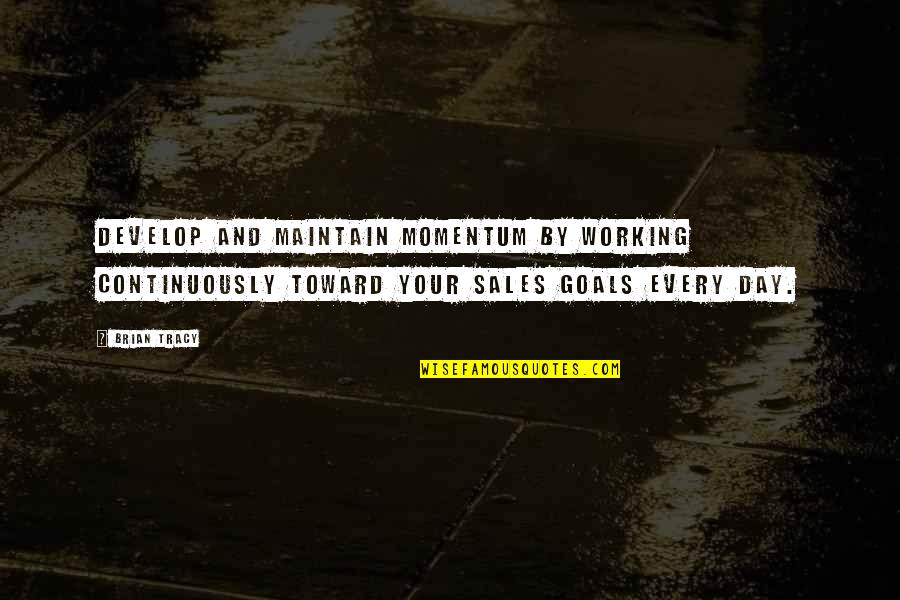 Develop and maintain momentum by working continuously toward your sales goals every day. —
Brian Tracy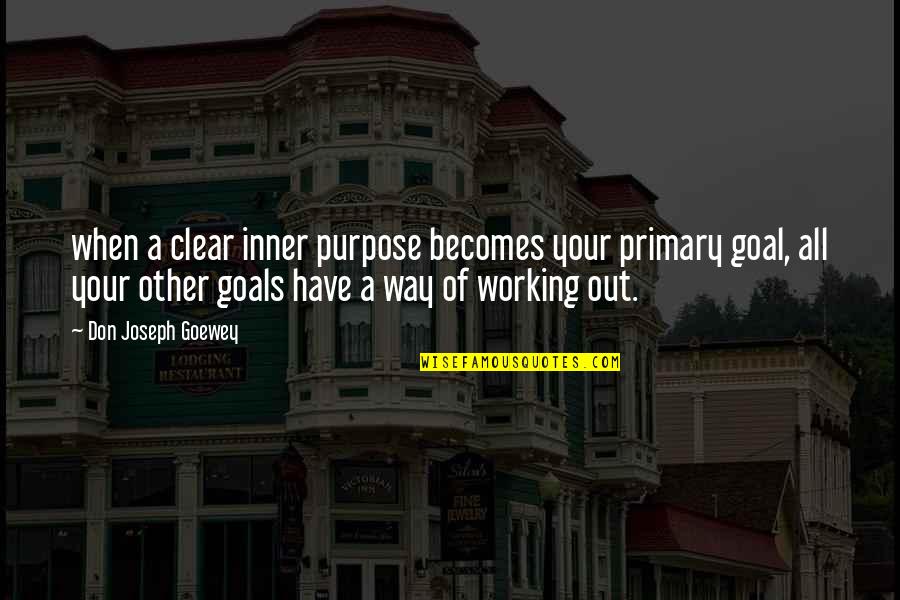 when a clear inner purpose becomes your primary goal, all your other goals have a way of working out. —
Don Joseph Goewey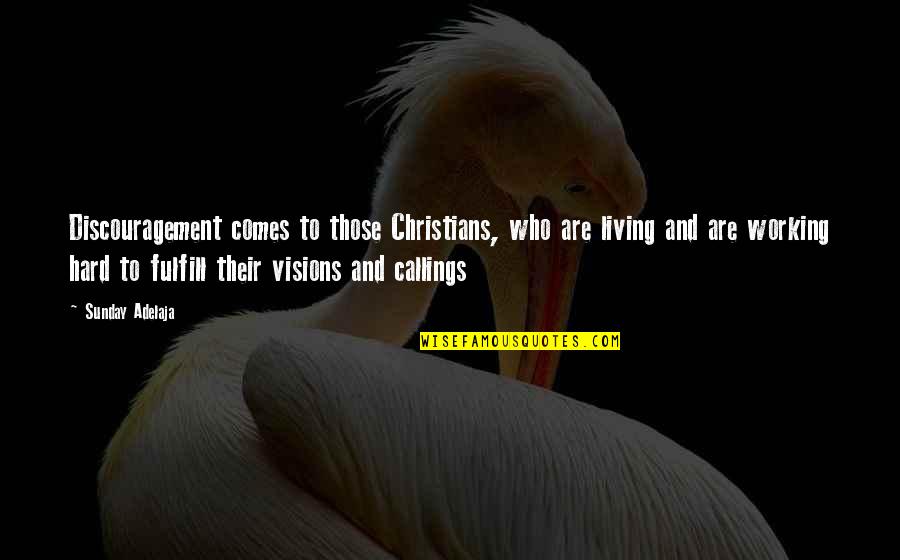 Discouragement comes to those Christians, who are living and are working hard to fulfill their visions and callings —
Sunday Adelaja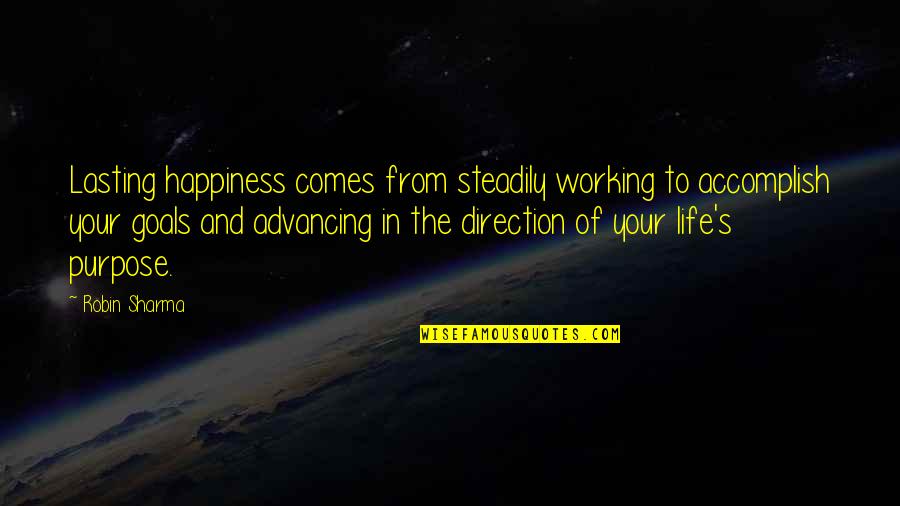 Lasting happiness comes from steadily working to accomplish your goals and advancing in the direction of your life's purpose. —
Robin Sharma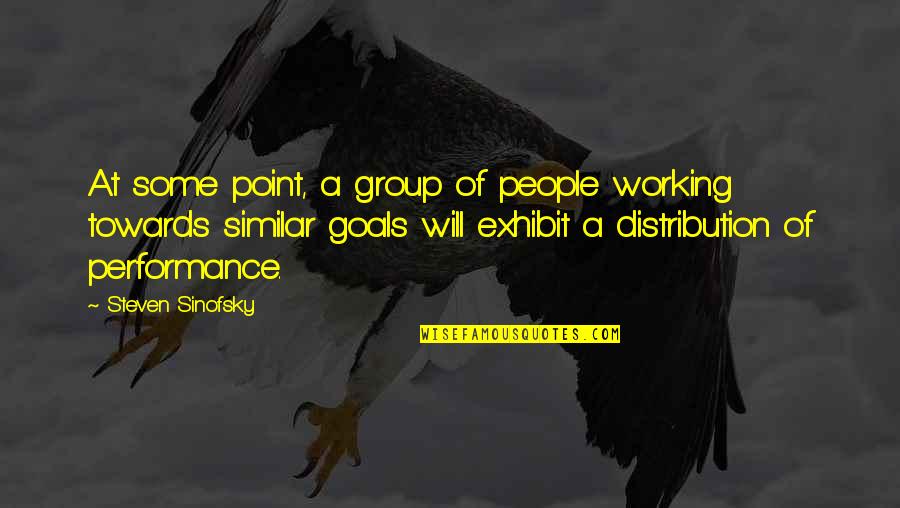 At some point, a group of people working towards similar goals will exhibit a distribution of performance. —
Steven Sinofsky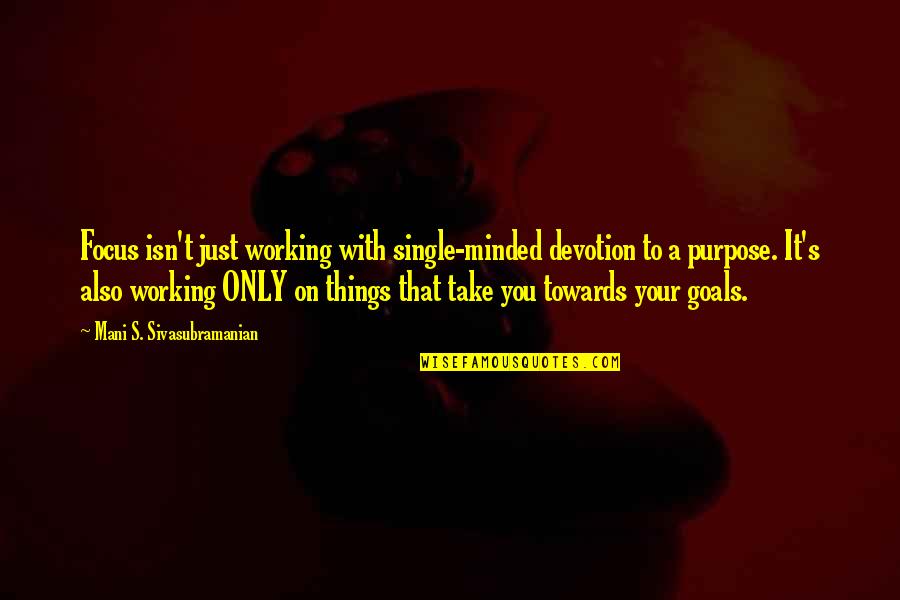 Focus isn't just working with single-minded devotion to a purpose. It's also working ONLY on things that take you towards your goals. —
Mani S. Sivasubramanian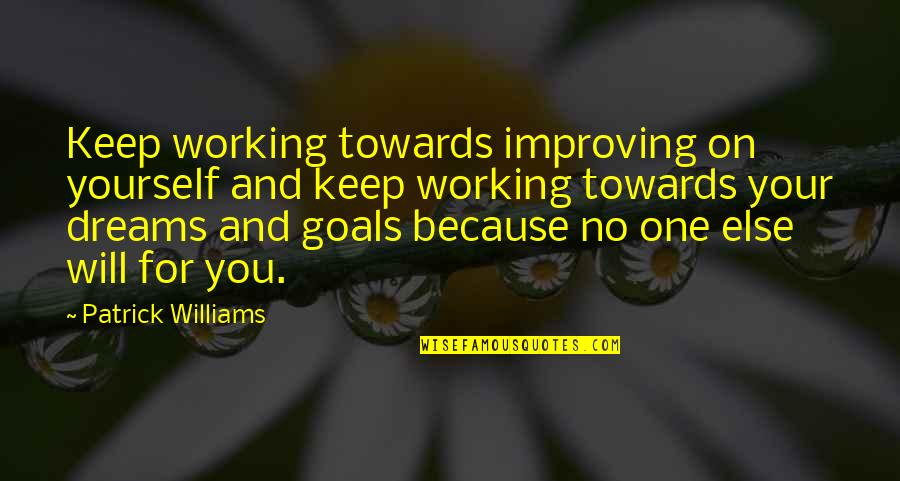 Keep working towards improving on yourself and keep working towards your dreams and goals because no one else will for you. —
Patrick Williams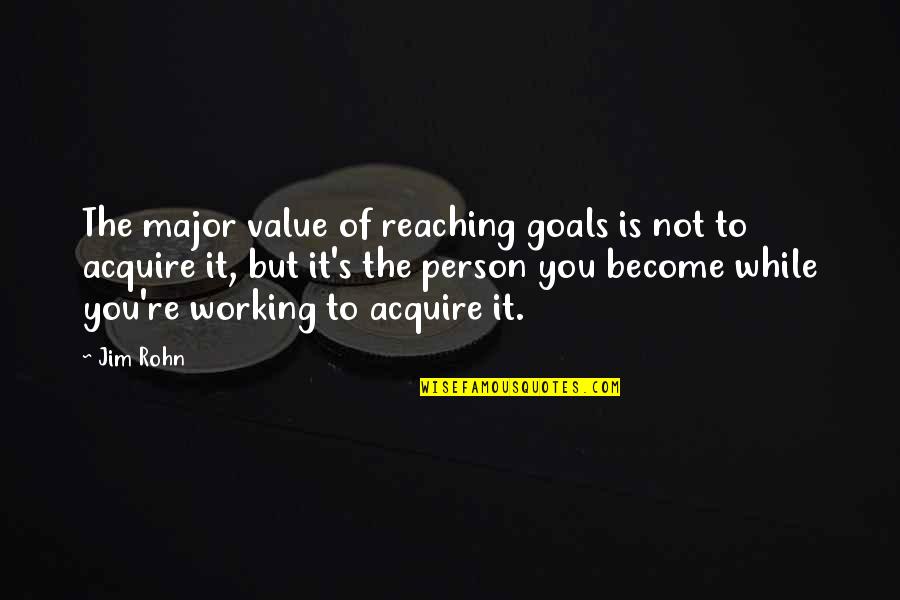 The major value of reaching goals is not to acquire it, but it's the person you become while you're working to acquire it. —
Jim Rohn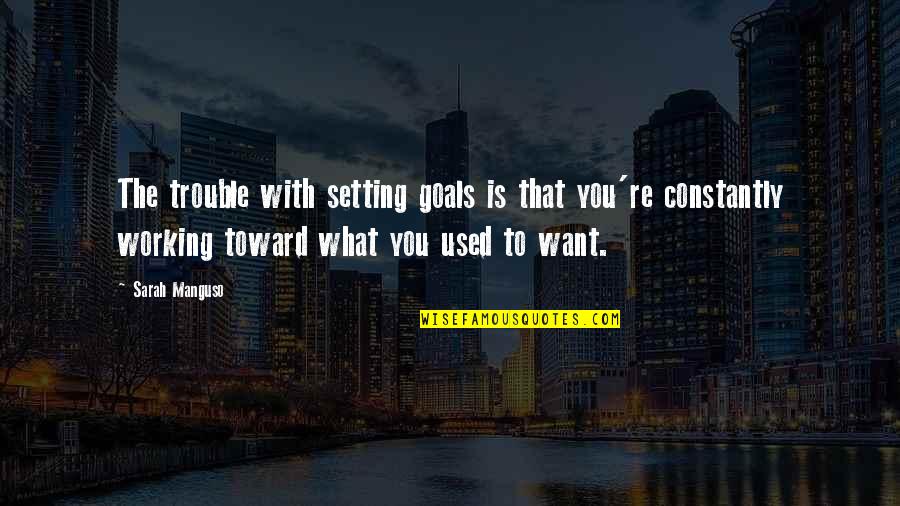 The trouble with setting goals is that you're constantly working toward what you used to want. —
Sarah Manguso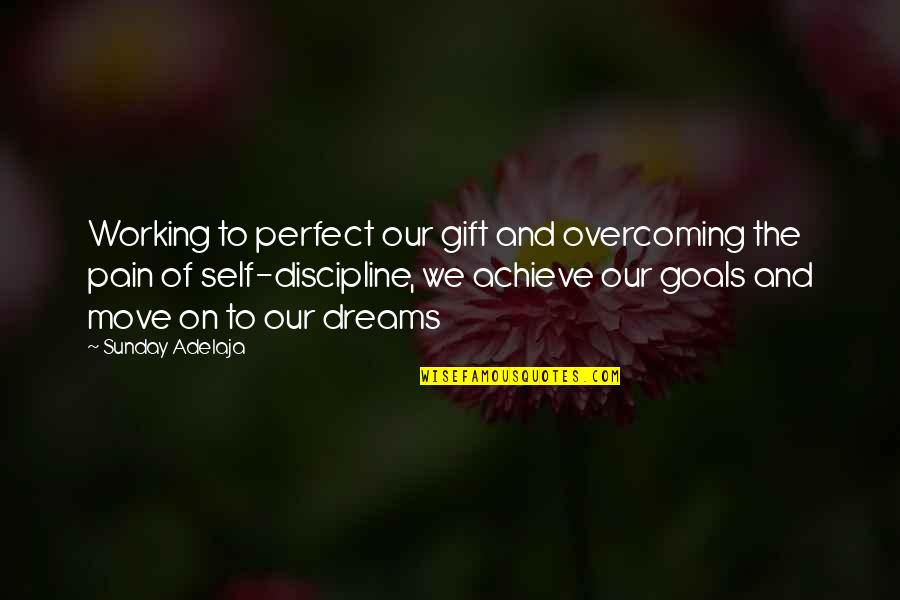 Working to perfect our gift and overcoming the pain of self-discipline, we achieve our goals and move on to our dreams —
Sunday Adelaja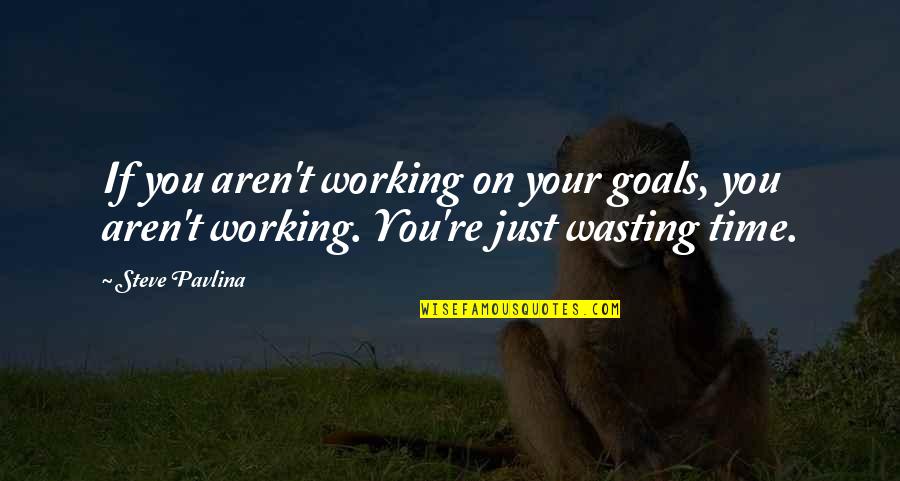 If you aren't working on your goals, you aren't working. You're just wasting time. —
Steve Pavlina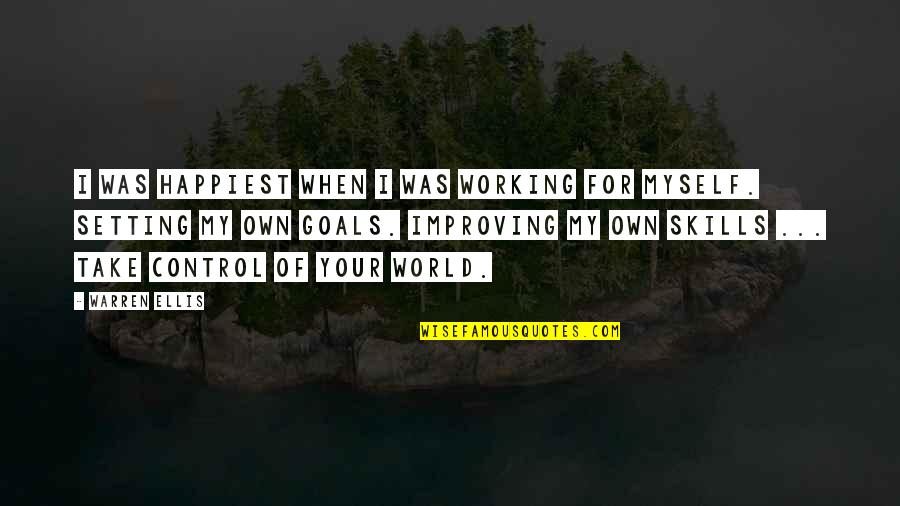 I was happiest when I was working for myself. Setting my own goals. Improving my own skills ... Take control of your world. —
Warren Ellis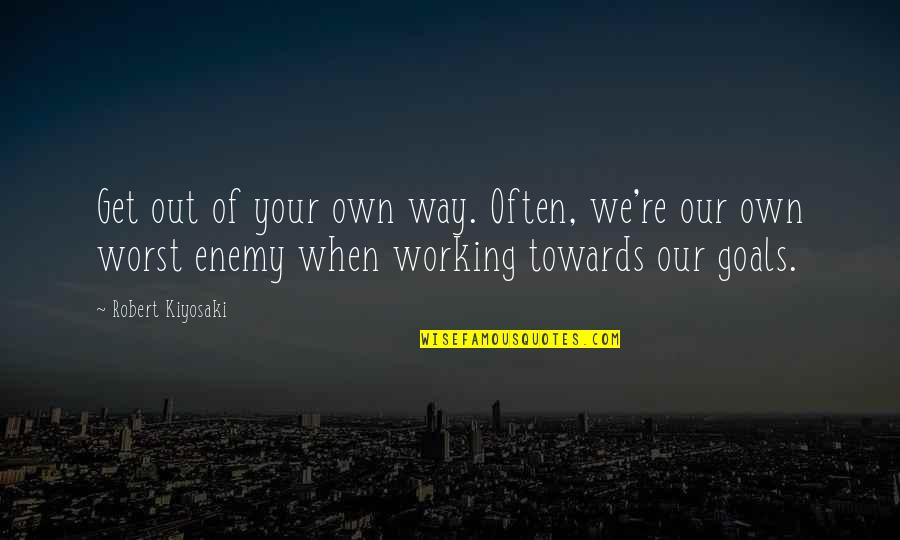 Get out of your own way. Often, we're our own worst enemy when working towards our goals. —
Robert Kiyosaki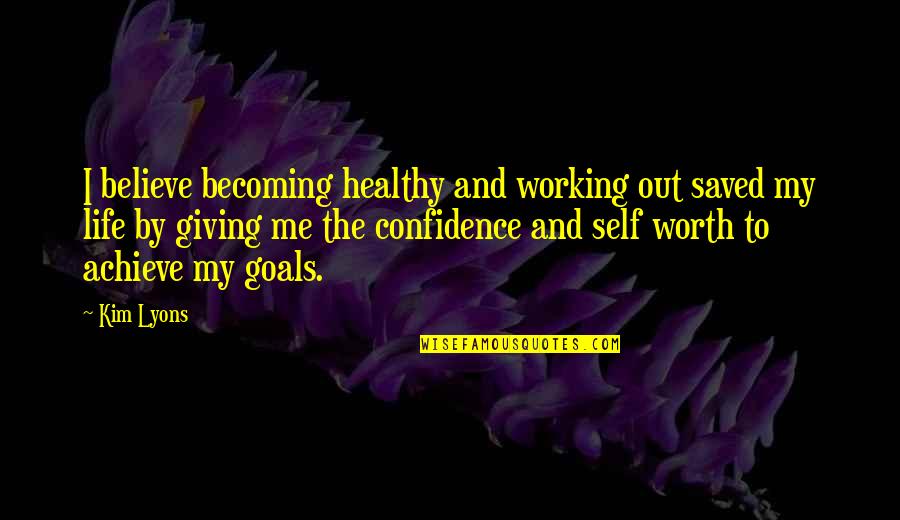 I believe becoming healthy and working out saved my life by giving me the confidence and self worth to achieve my goals. —
Kim Lyons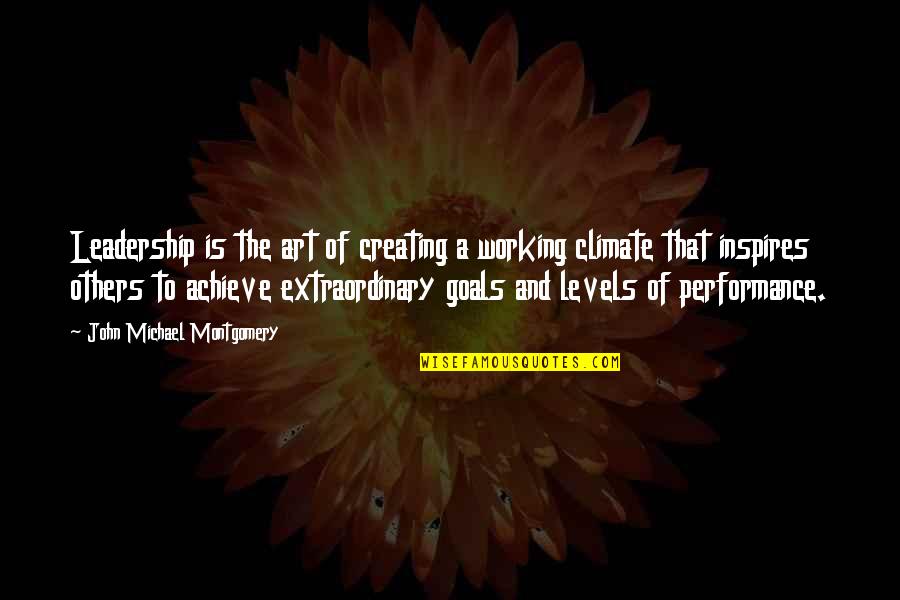 Leadership is the art of creating a working climate that inspires others to achieve extraordinary goals and levels of performance. —
John Michael Montgomery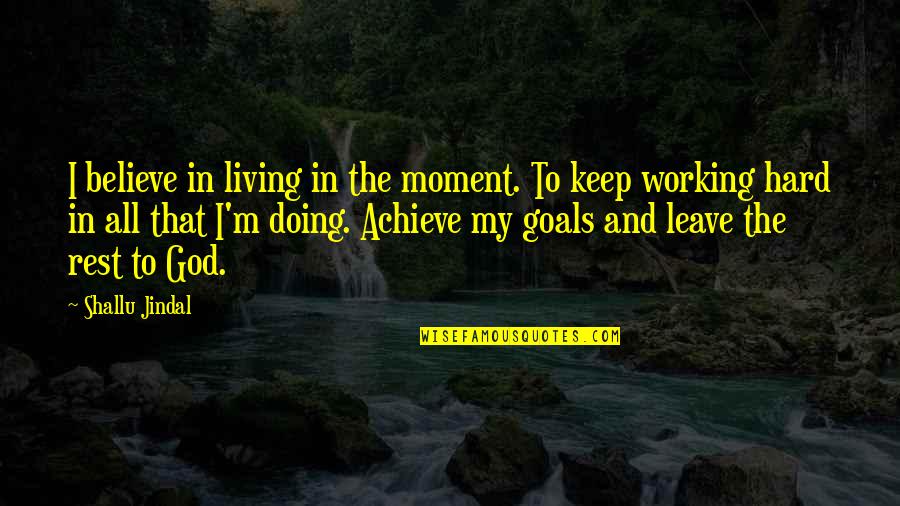 I believe in living in the moment. To keep working hard in all that I'm doing. Achieve my goals and leave the rest to God. —
Shallu Jindal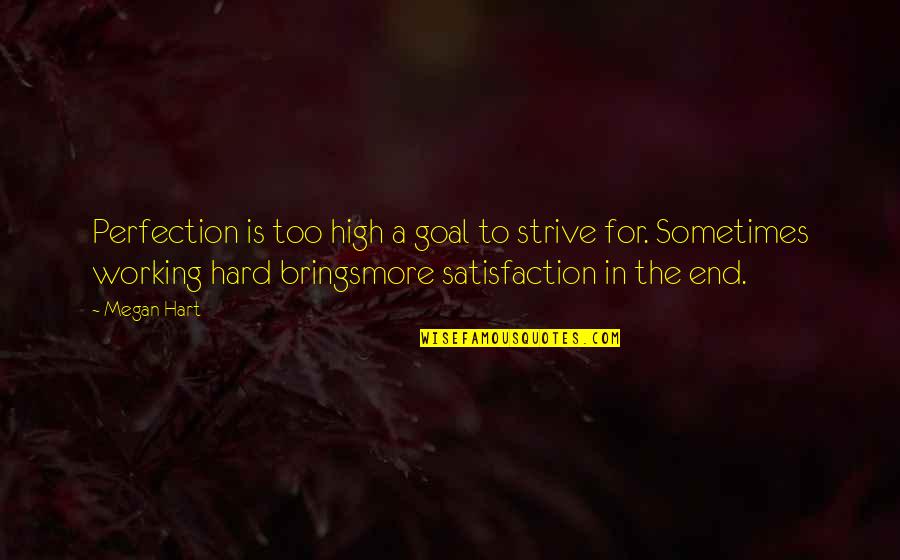 Perfection is too high a goal to strive for. Sometimes working hard brings
more satisfaction in the end. —
Megan Hart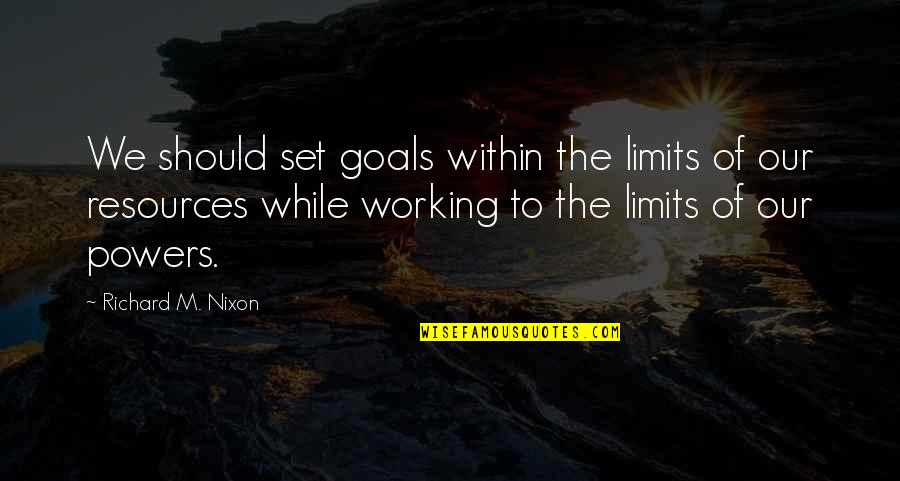 We should set goals within the limits of our resources while working to the limits of our powers. —
Richard M. Nixon