Work Is Bad Quotes
Collection of top 35 famous quotes about Work Is Bad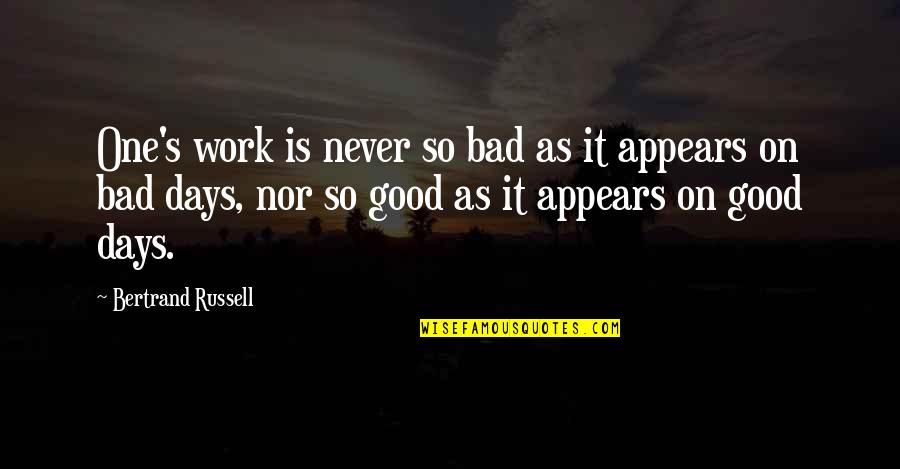 One's work is never so bad as it appears on bad days, nor so good as it appears on good days.
—
Bertrand Russell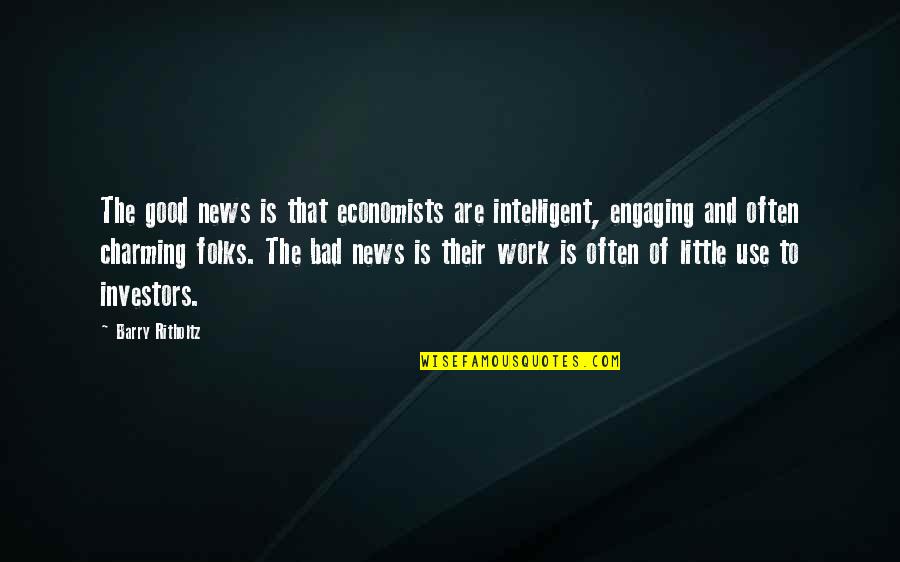 The good news is that economists are intelligent, engaging and often charming folks. The bad news is their work is often of little use to investors.
—
Barry Ritholtz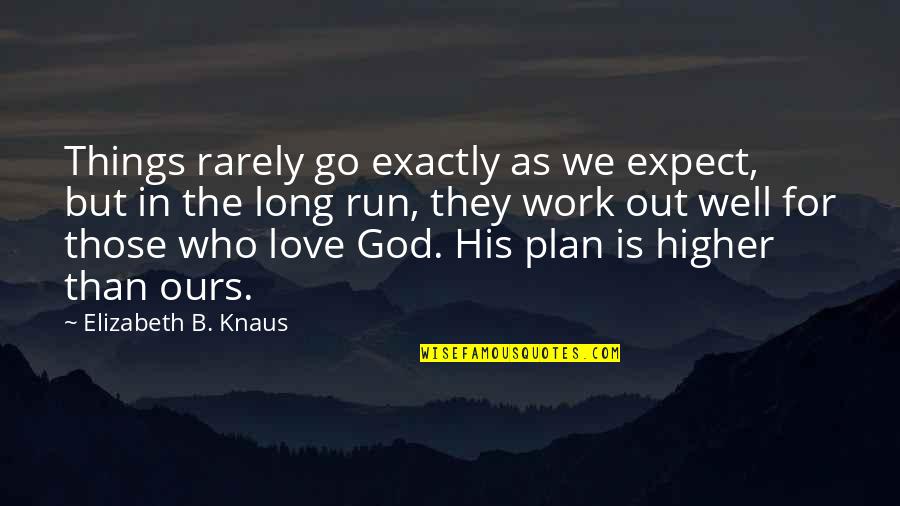 Things rarely go exactly as we expect, but in the long run, they work out well for those who love God. His plan is higher than ours.
—
Elizabeth B. Knaus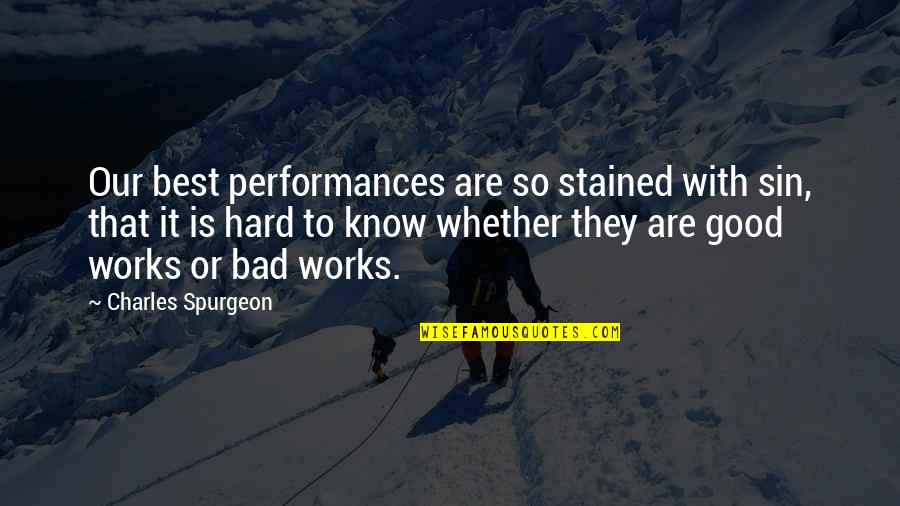 Our best performances are so stained with sin, that it is hard to know whether they are good works or bad works.
—
Charles Spurgeon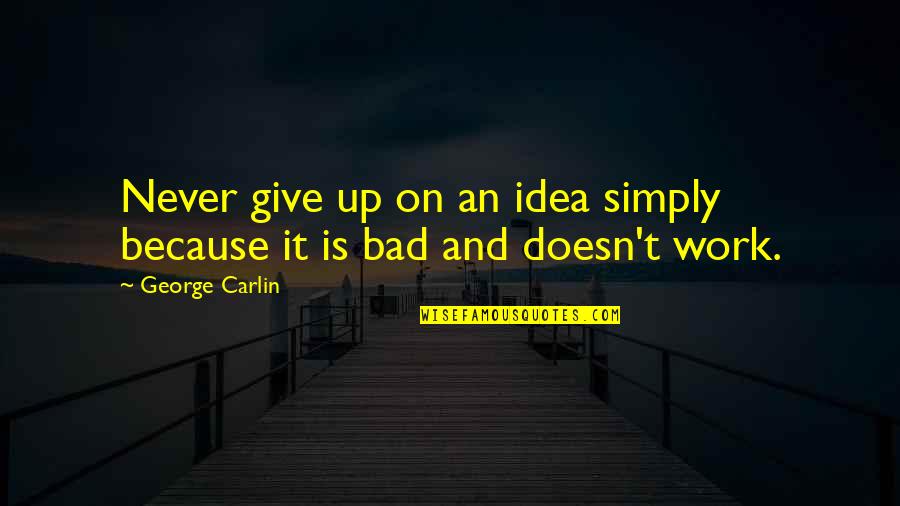 Never give up on an idea simply because it is bad and doesn't work.
—
George Carlin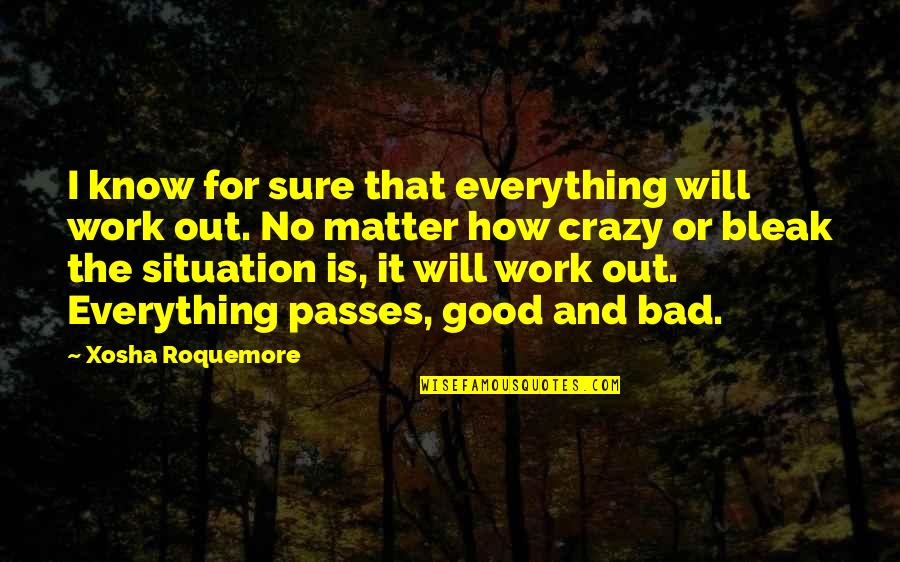 I know for sure that everything will work out. No matter how crazy or bleak the situation is, it will work out. Everything passes, good and bad. —
Xosha Roquemore
Why is it that we feel bad when "all" we can do for a person is pray for them? We feel like we need to work to help, but remember: prayer is the work. —
Dillon Burroughs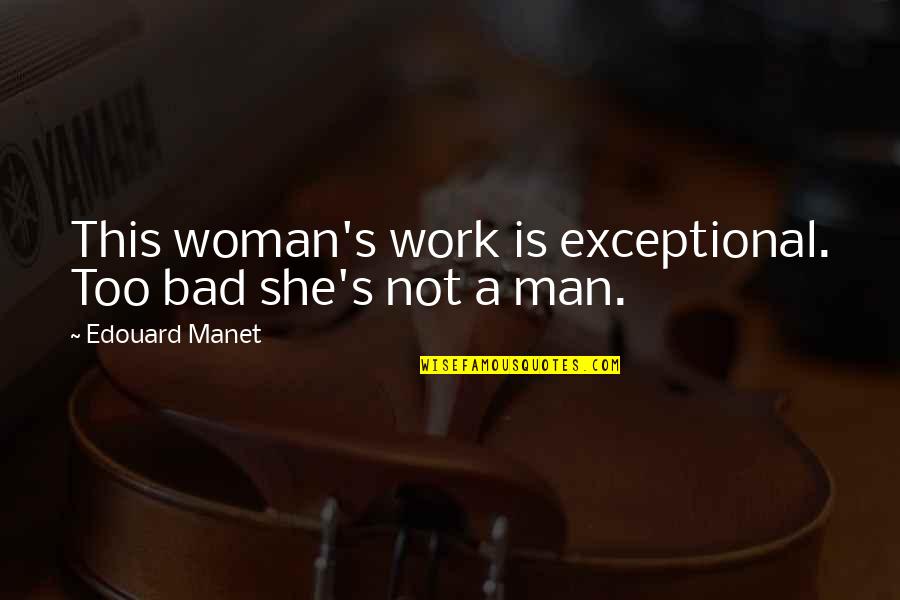 This woman's work is exceptional. Too bad she's not a man. —
Edouard Manet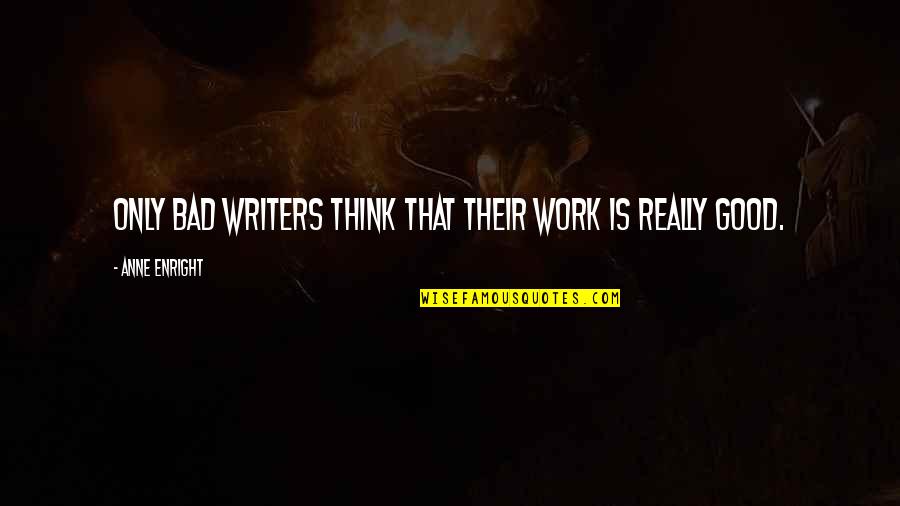 Only bad writers think that their work is really good. —
Anne Enright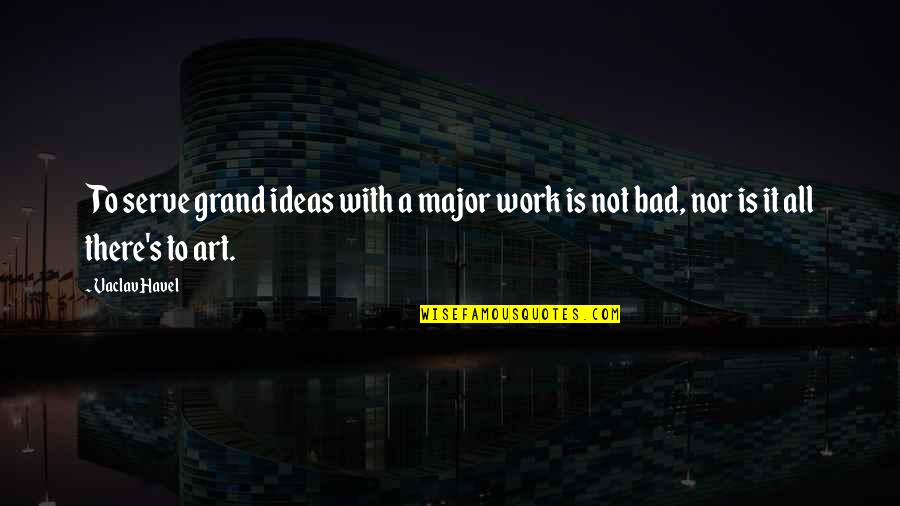 To serve grand ideas with a major work is not bad, nor is it all there's to art. —
Vaclav Havel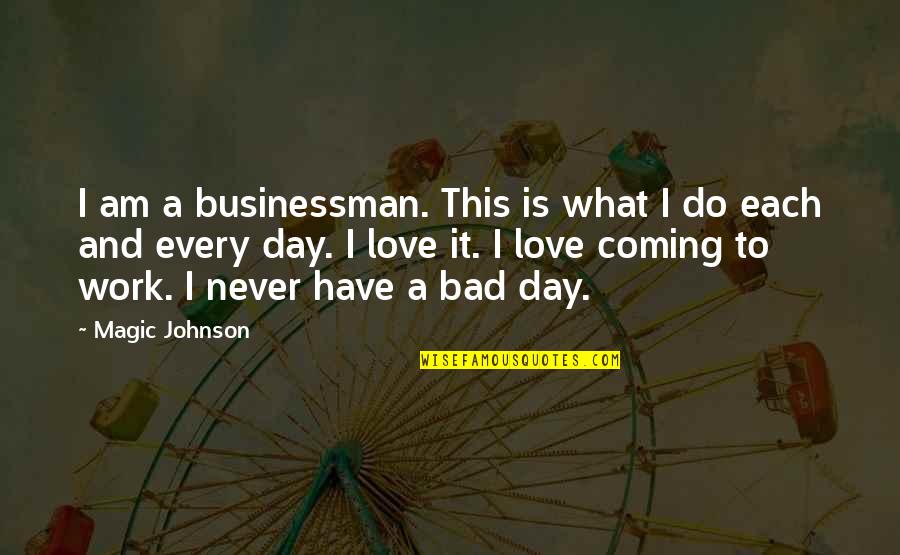 I am a businessman. This is what I do each and every day. I love it. I love coming to work. I never have a bad day. —
Magic Johnson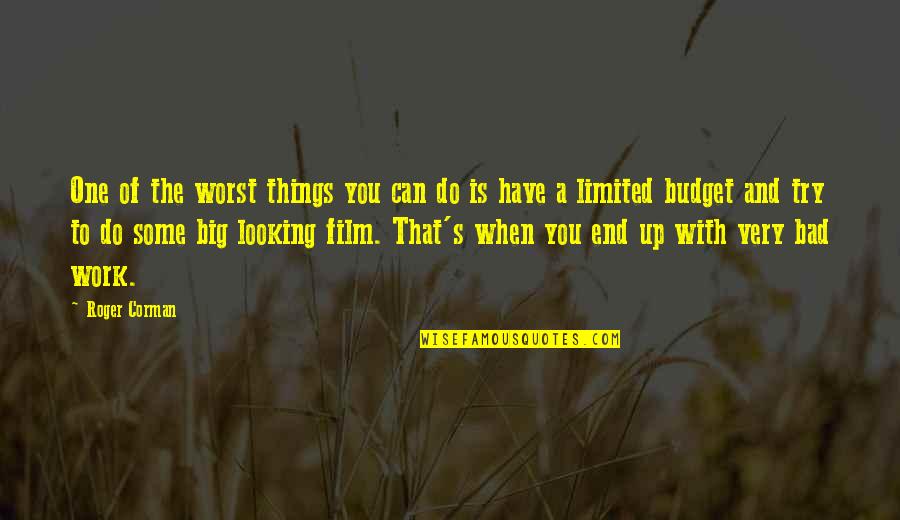 One of the worst things you can do is have a limited budget and try to do some big looking film. That's when you end up with very bad work. —
Roger Corman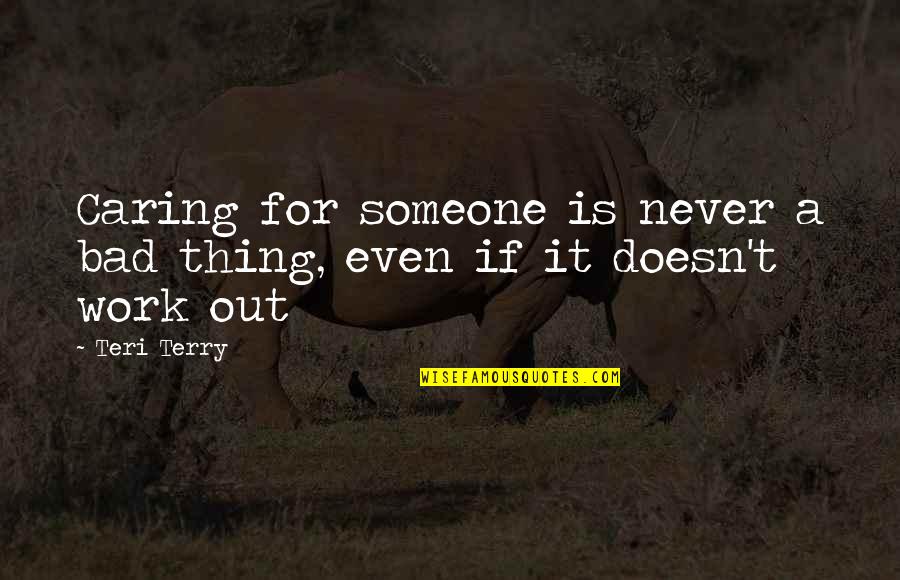 Caring for someone is never a bad thing, even if it doesn't work out —
Teri Terry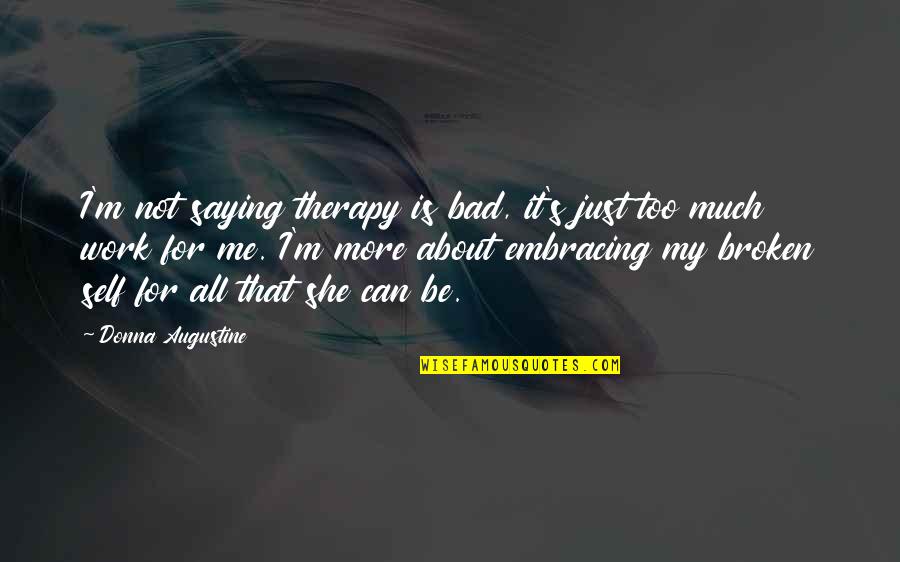 I'm not saying therapy is bad, it's just too much work for me. I'm more about embracing my broken self for all that she can be. —
Donna Augustine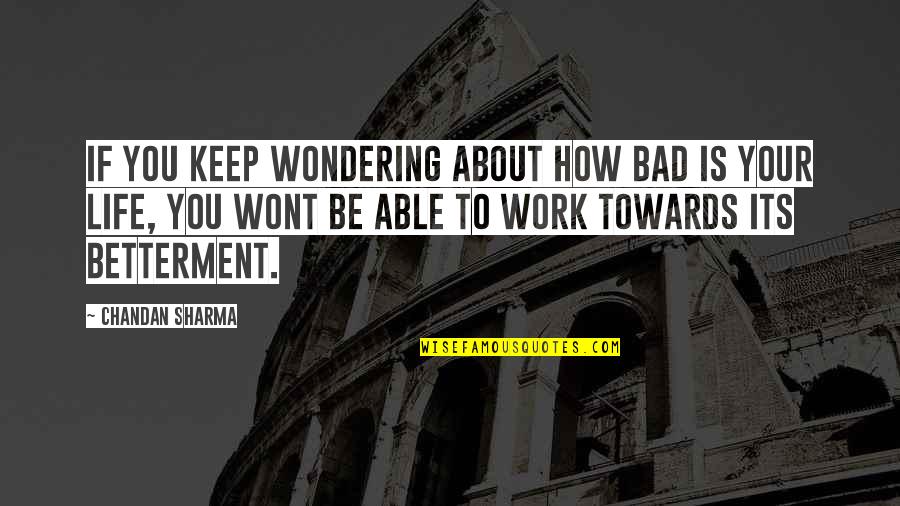 If you keep wondering about how bad is your life, you wont be able to work towards its betterment. —
Chandan Sharma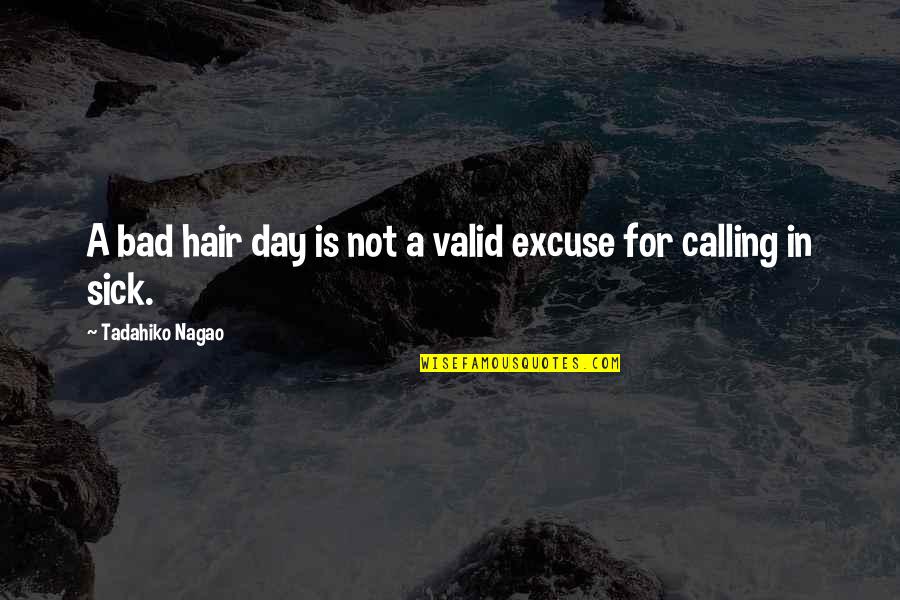 A bad hair day is not a valid excuse for calling in sick. —
Tadahiko Nagao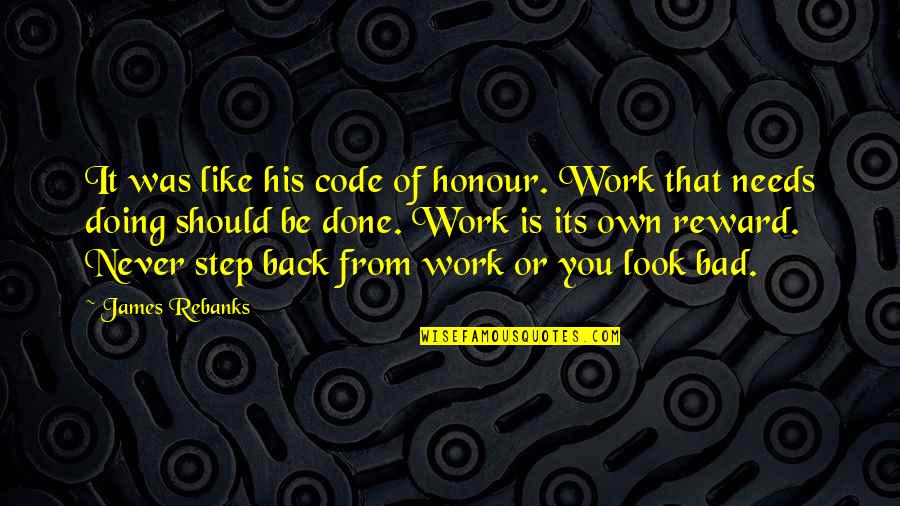 It was like his code of honour. Work that needs doing should be done. Work is its own reward. Never step back from work or you look bad. —
James Rebanks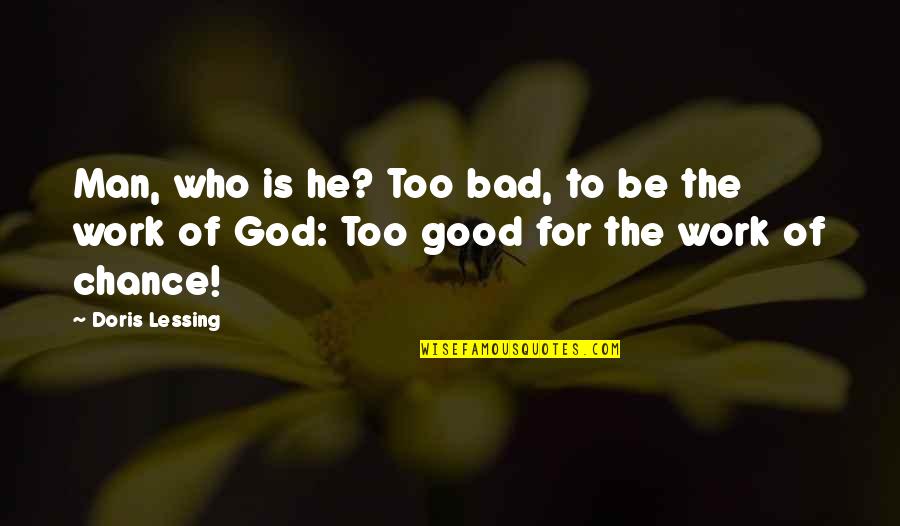 Man, who is he? Too bad, to be the work of God: Too good for the work of chance! —
Doris Lessing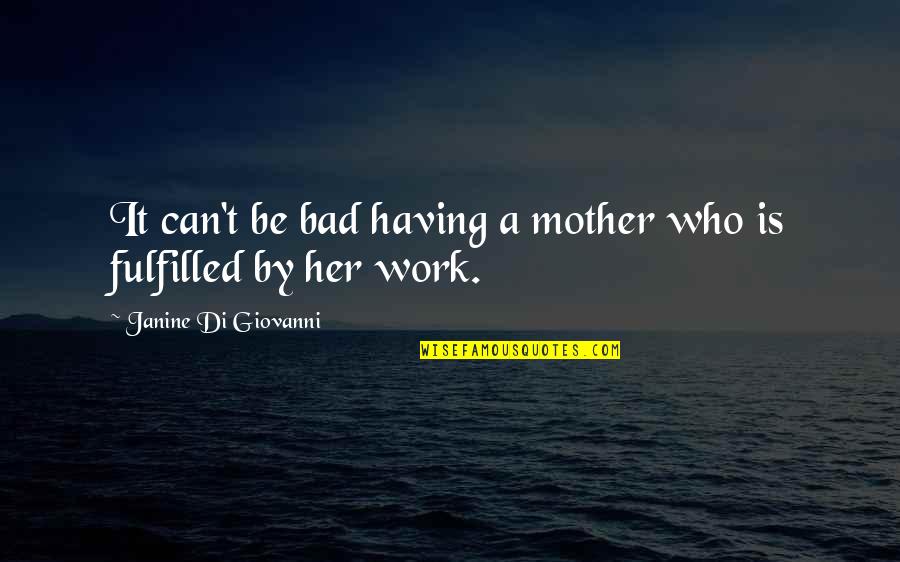 It can't be bad having a mother who is fulfilled by her work. —
Janine Di Giovanni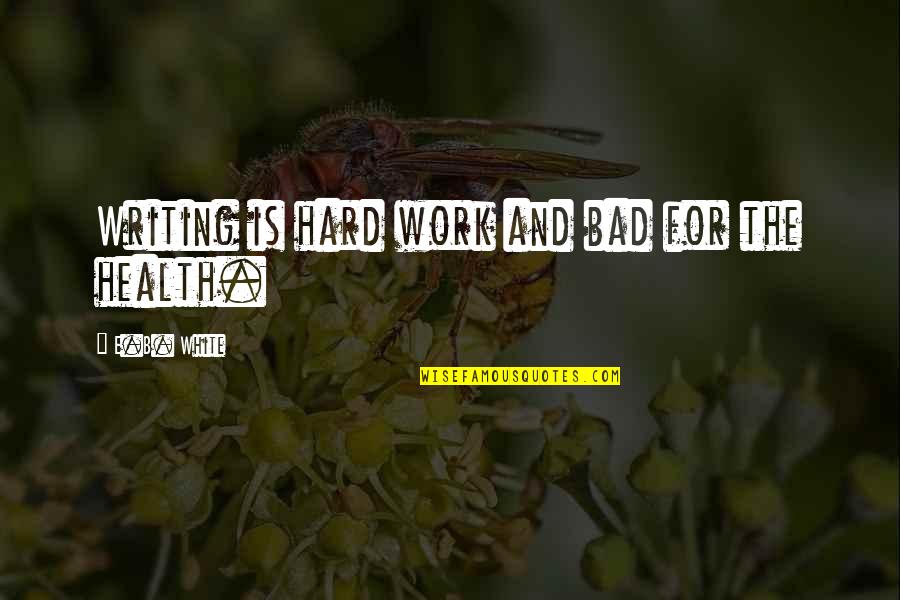 Writing is hard work and bad for the health. —
E.B. White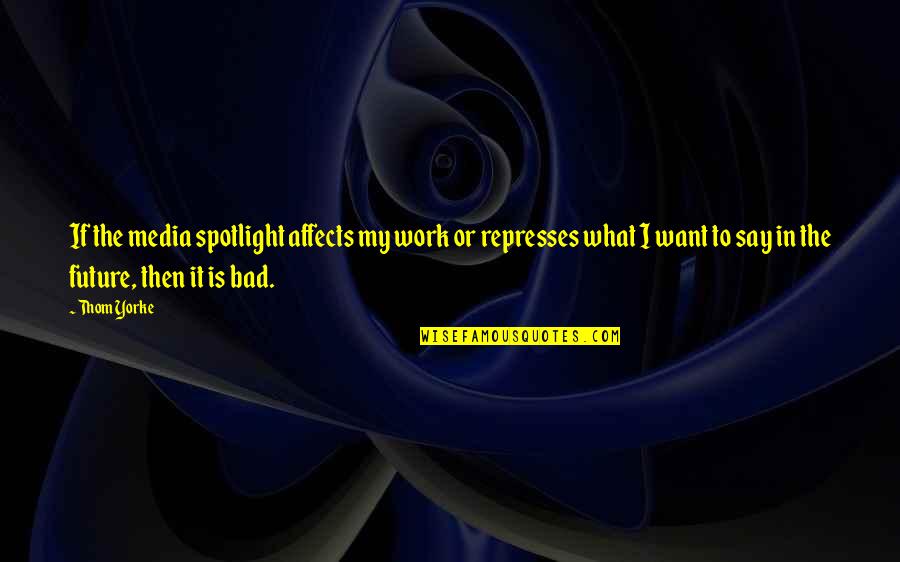 If the media spotlight affects my work or represses what I want to say in the future, then it is bad. —
Thom Yorke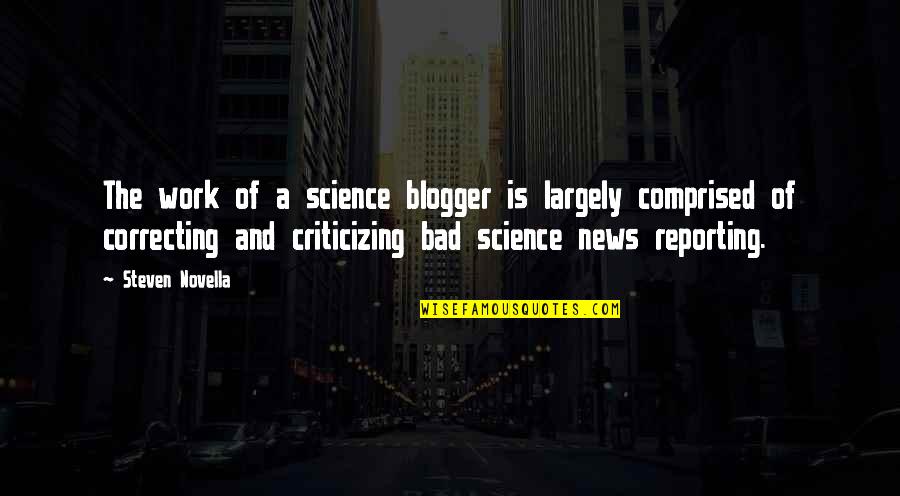 The work of a science blogger is largely comprised of correcting and criticizing bad science news reporting. —
Steven Novella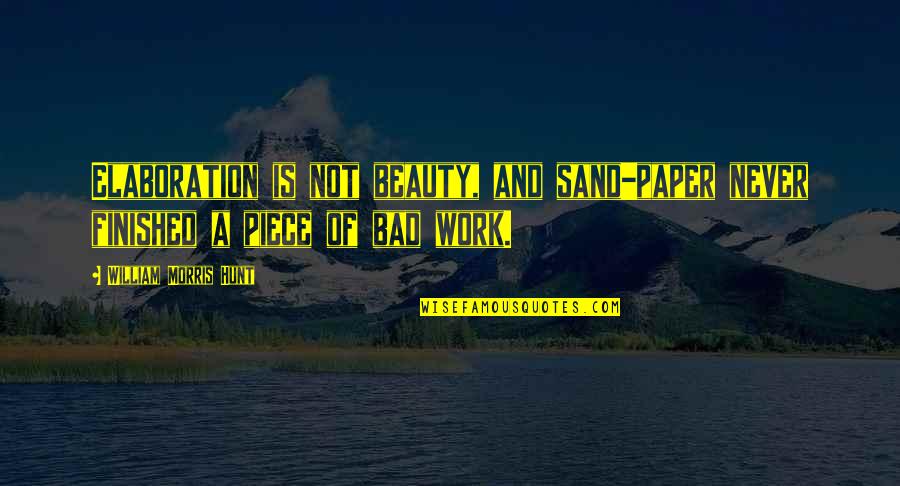 Elaboration is not beauty, and sand-paper never finished a piece of bad work. —
William Morris Hunt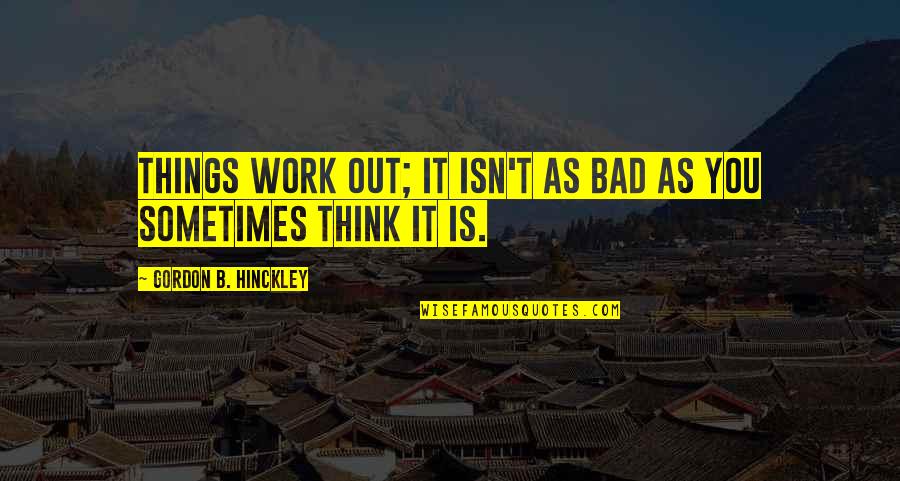 Things work out; it isn't as bad as you sometimes think it is. —
Gordon B. Hinckley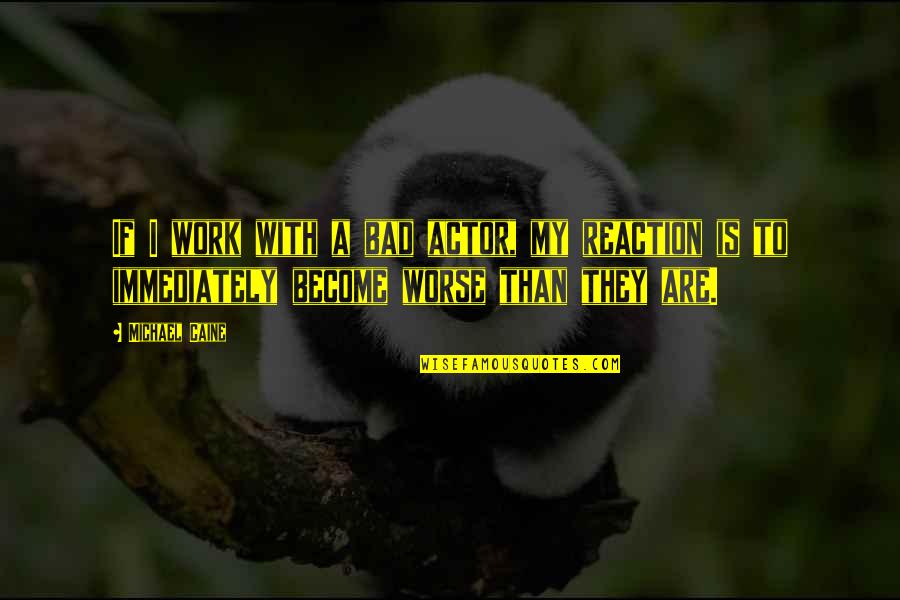 If I work with a bad actor, my reaction is to immediately become worse than they are. —
Michael Caine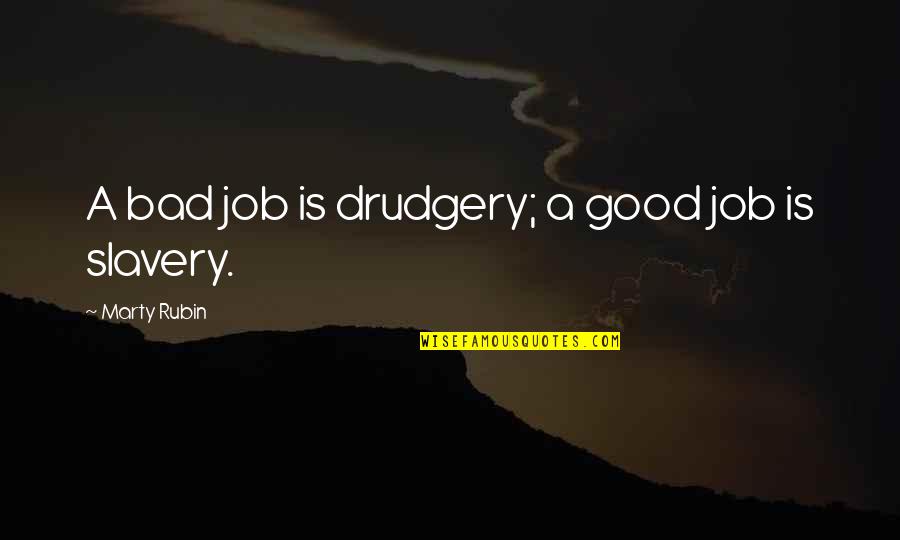 A bad job is drudgery; a good job is slavery. —
Marty Rubin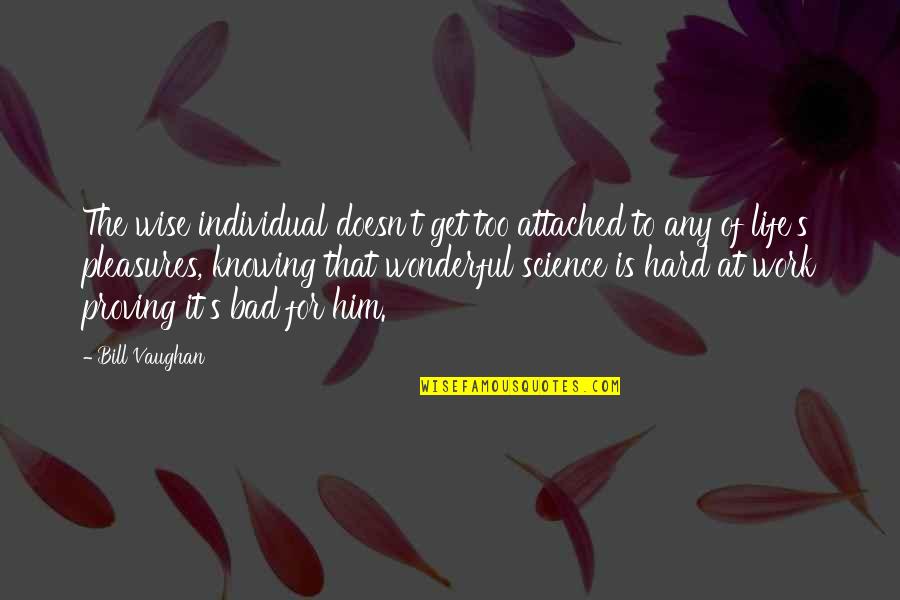 The wise individual doesn't get too attached to any of life's pleasures, knowing that wonderful science is hard at work proving it's bad for him. —
Bill Vaughan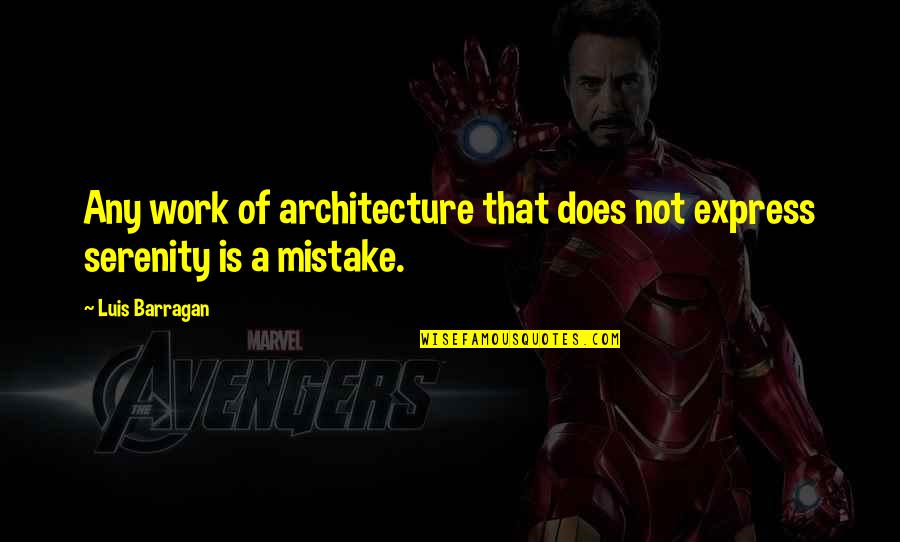 Any work of architecture that does not express serenity is a mistake. —
Luis Barragan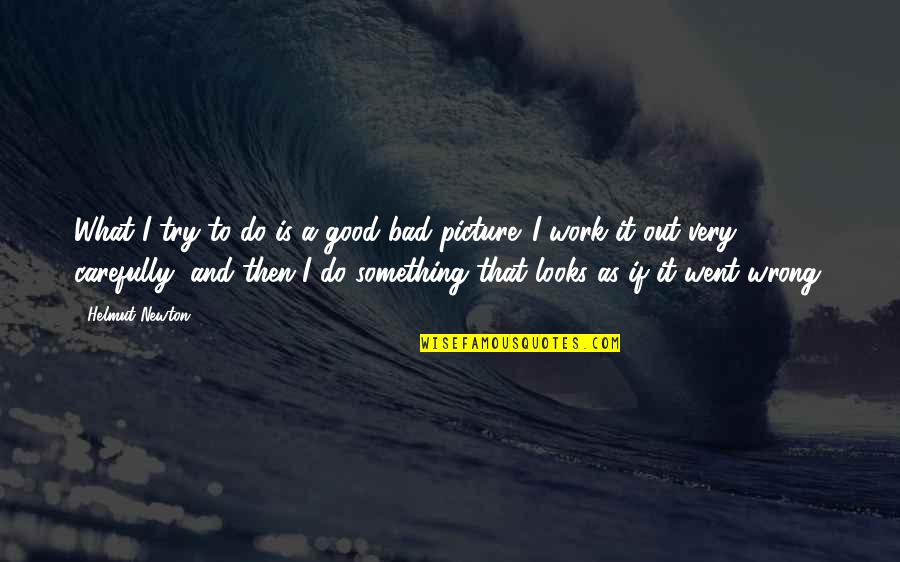 What I try to do is a good bad picture. I work it out very carefully, and then I do something that looks as if it went wrong. —
Helmut Newton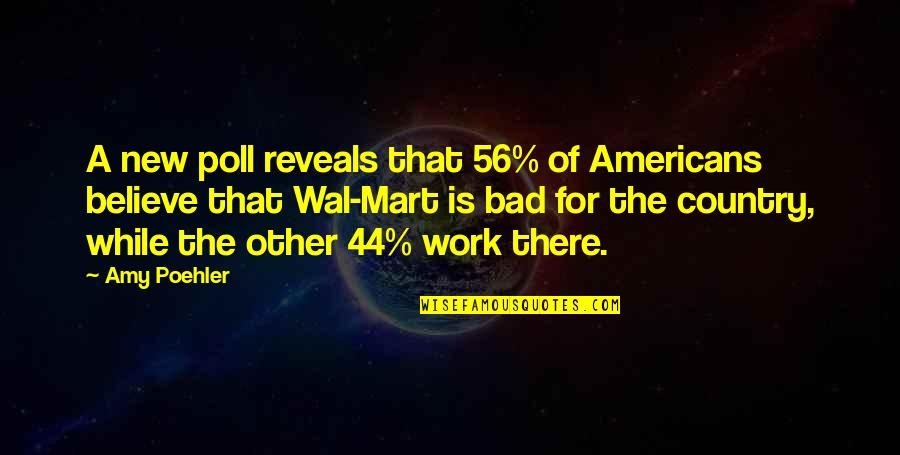 A new poll reveals that 56% of Americans believe that Wal-Mart is bad for the country, while the other 44% work there. —
Amy Poehler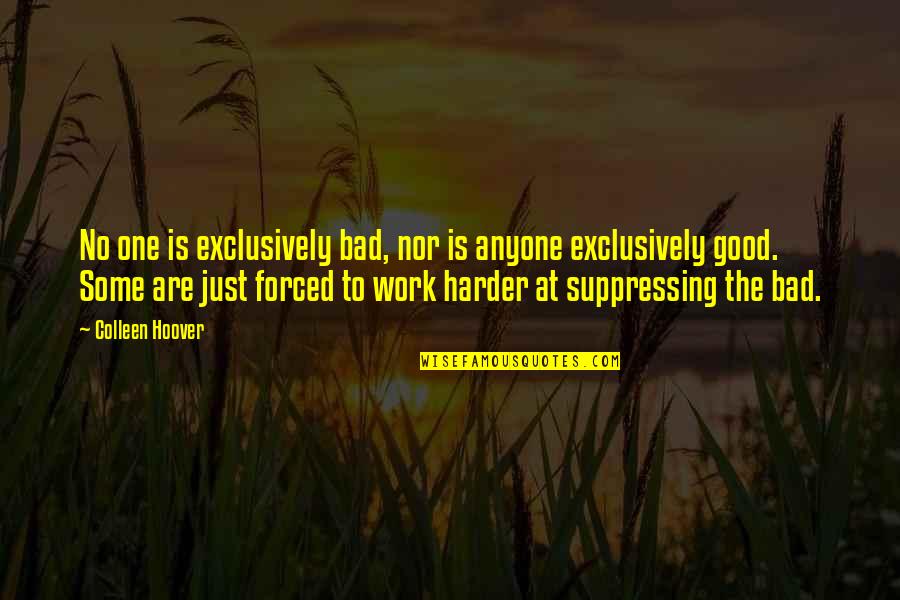 No one is exclusively bad, nor is anyone exclusively good. Some are just forced to work harder at suppressing the bad. —
Colleen Hoover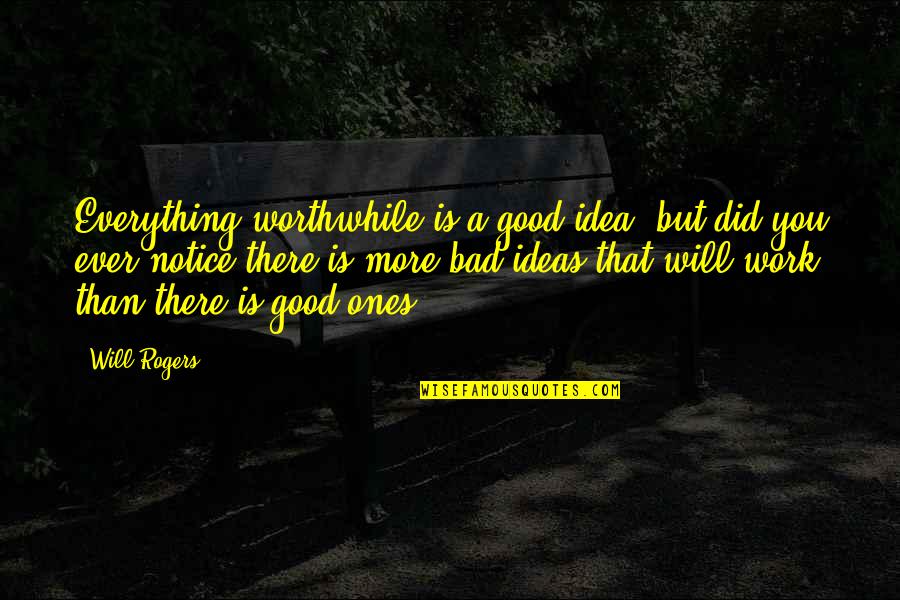 Everything worthwhile is a good idea, but did you ever notice there is more bad ideas that will work than there is good ones? —
Will Rogers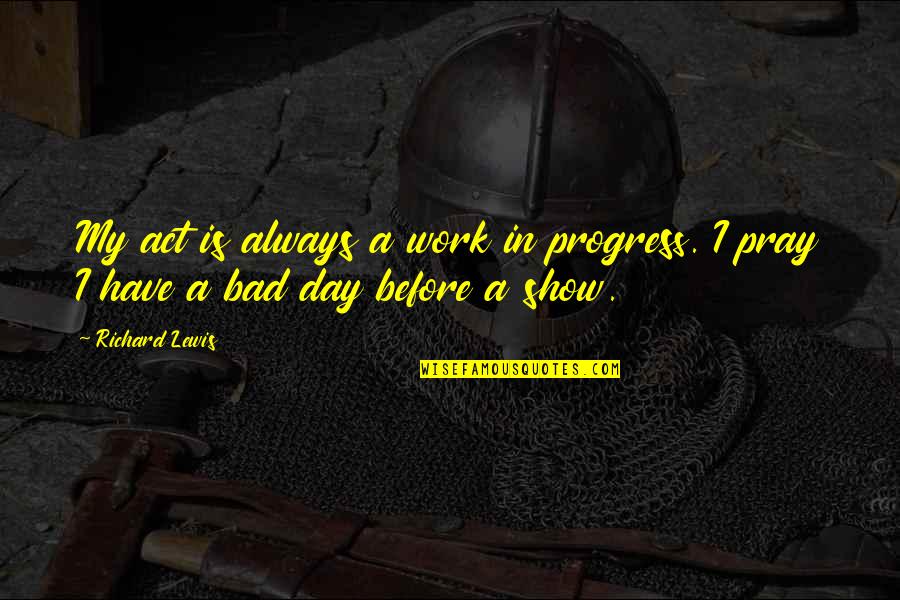 My act is always a work in progress. I pray I have a bad day before a show. —
Richard Lewis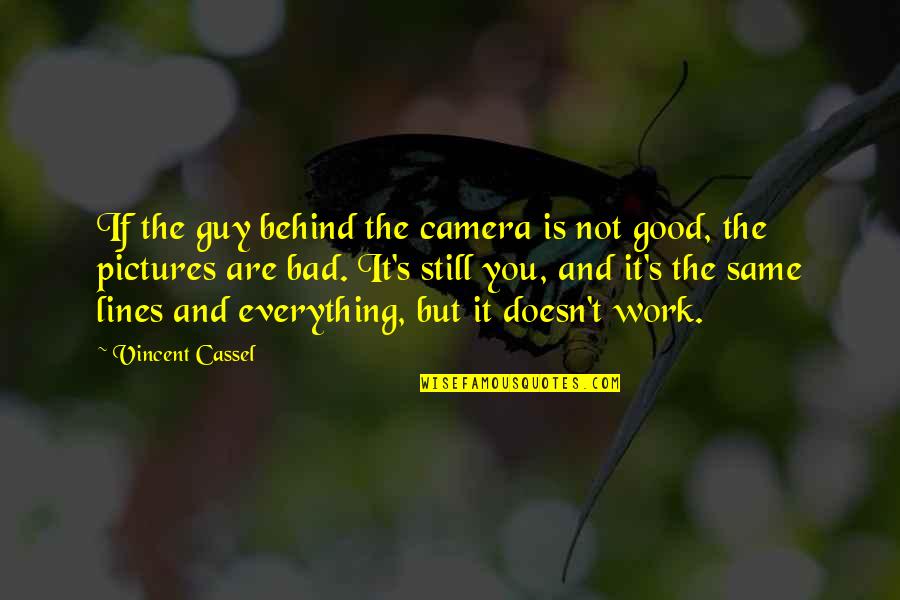 If the guy behind the camera is not good, the pictures are bad. It's still you, and it's the same lines and everything, but it doesn't work. —
Vincent Cassel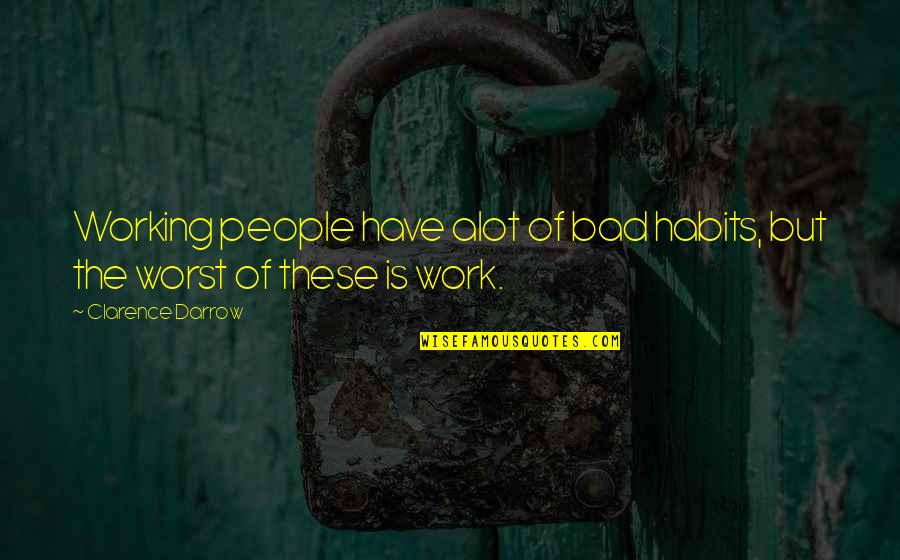 Working people have alot of bad habits, but the worst of these is work. —
Clarence Darrow