Elyn Saks Quotes
Top 7 wise famous quotes and sayings by Elyn Saks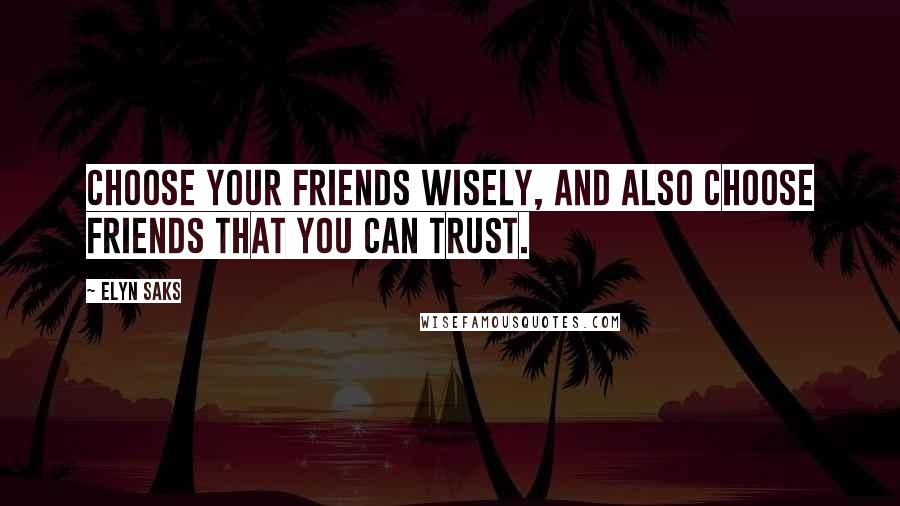 Choose your friends wisely, and also choose friends that you can trust.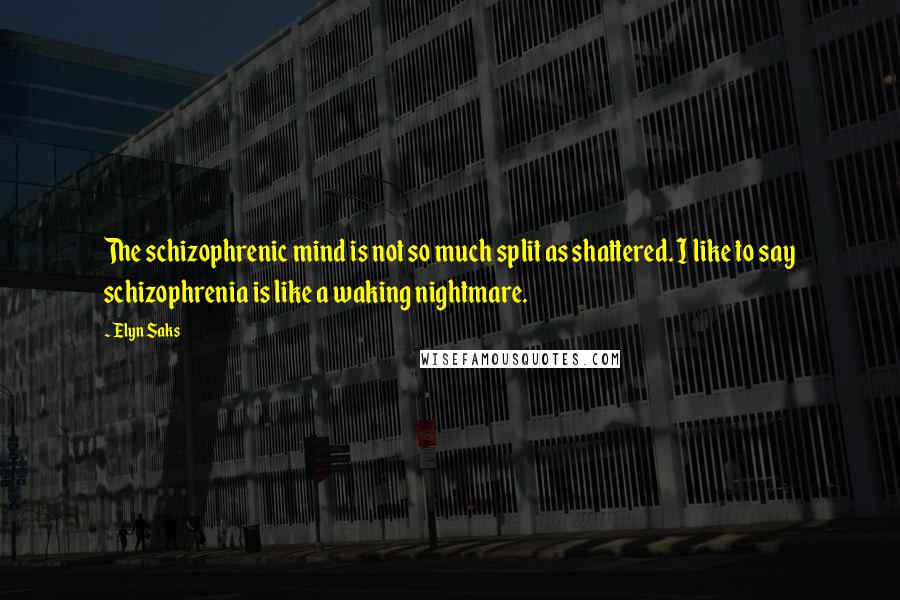 The schizophrenic mind is not so much split as shattered. I like to say schizophrenia is like a waking nightmare.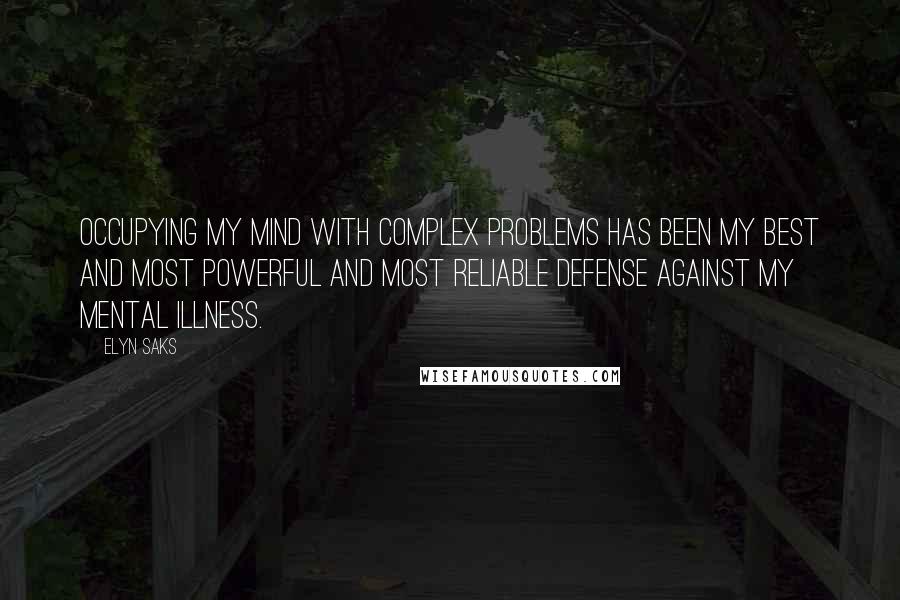 Occupying my mind with complex problems has been my best and most powerful and most reliable defense against my mental illness.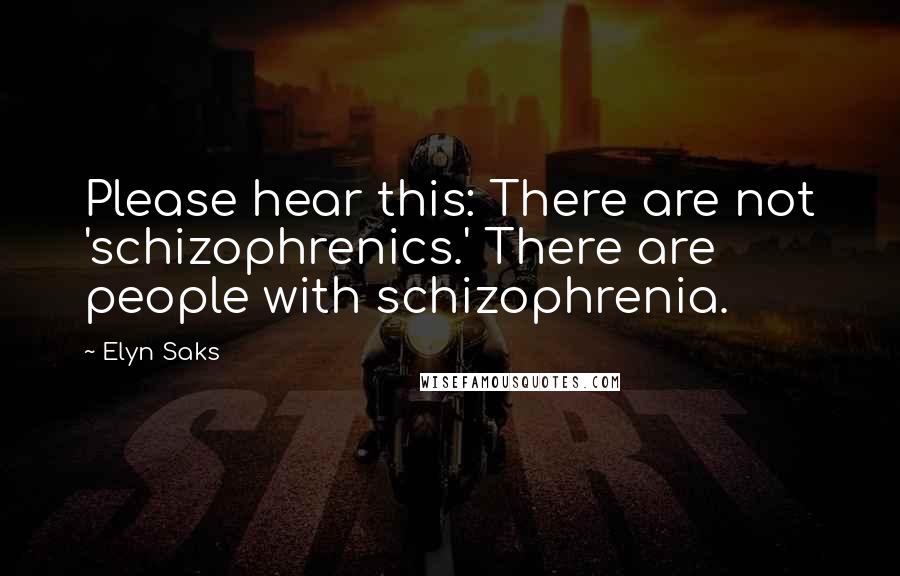 Please hear this: There are not 'schizophrenics.' There are people with schizophrenia.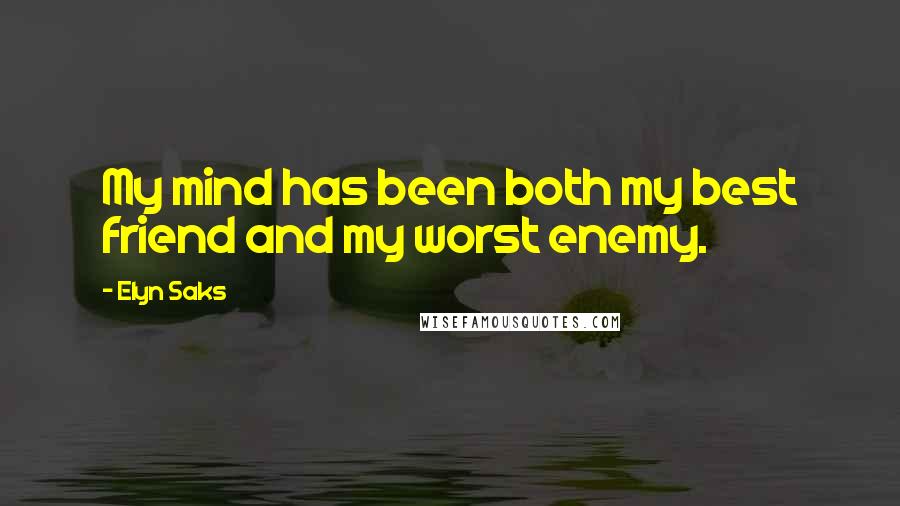 My mind has been both my best friend and my worst enemy.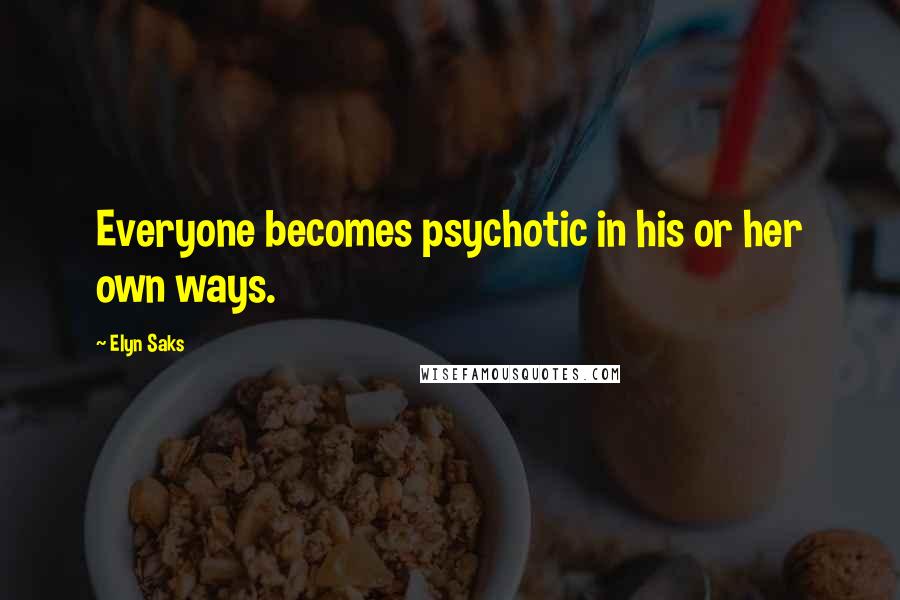 Everyone becomes psychotic in his or her own ways.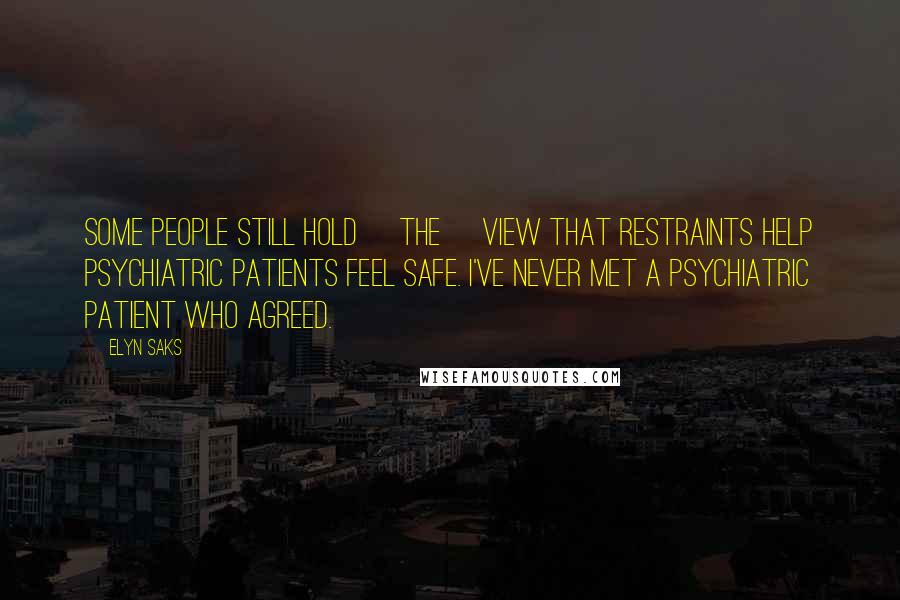 Some people still hold [the] view that restraints help psychiatric patients feel safe. I've never met a psychiatric patient who agreed.