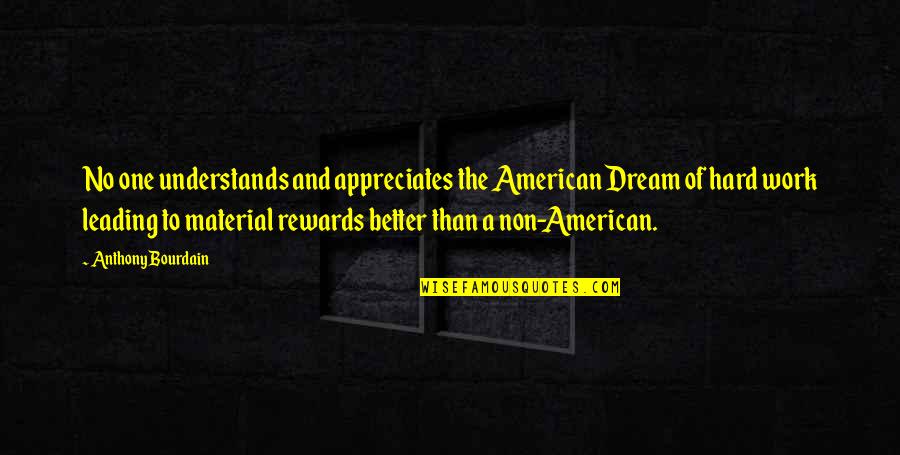 No one understands and appreciates the American Dream of hard work leading to material rewards better than a non-American.
—
Anthony Bourdain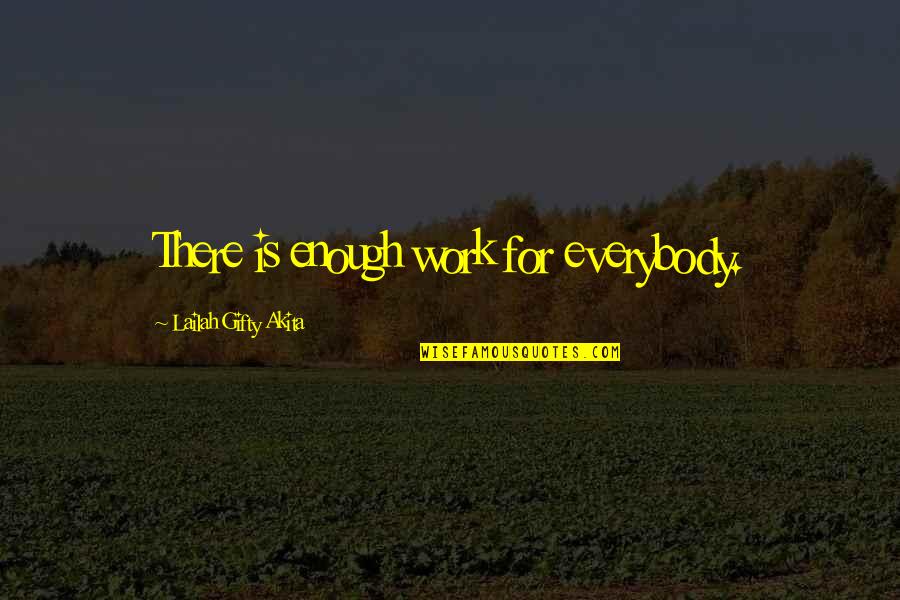 There is enough work for everybody.
—
Lailah Gifty Akita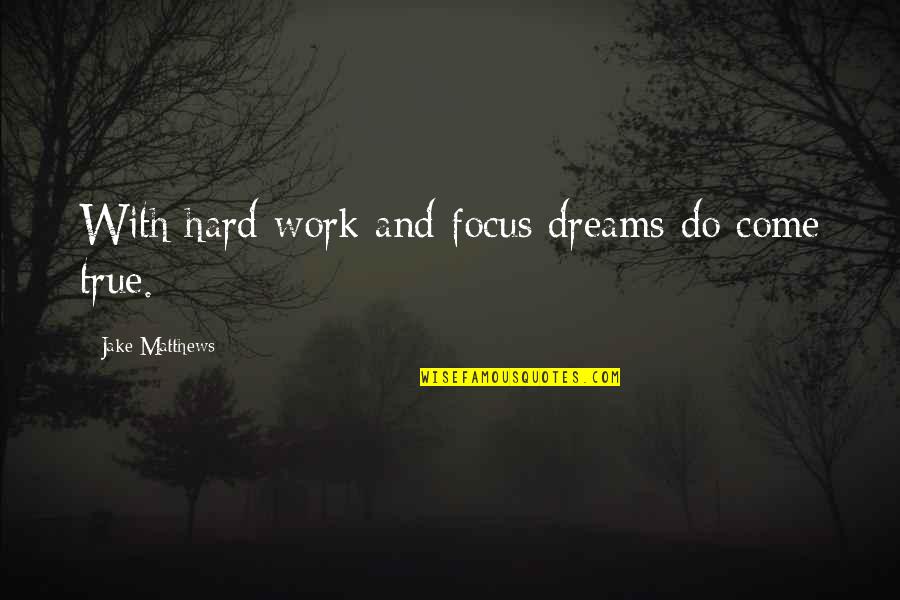 With hard work and focus dreams do come true.
—
Jake Matthews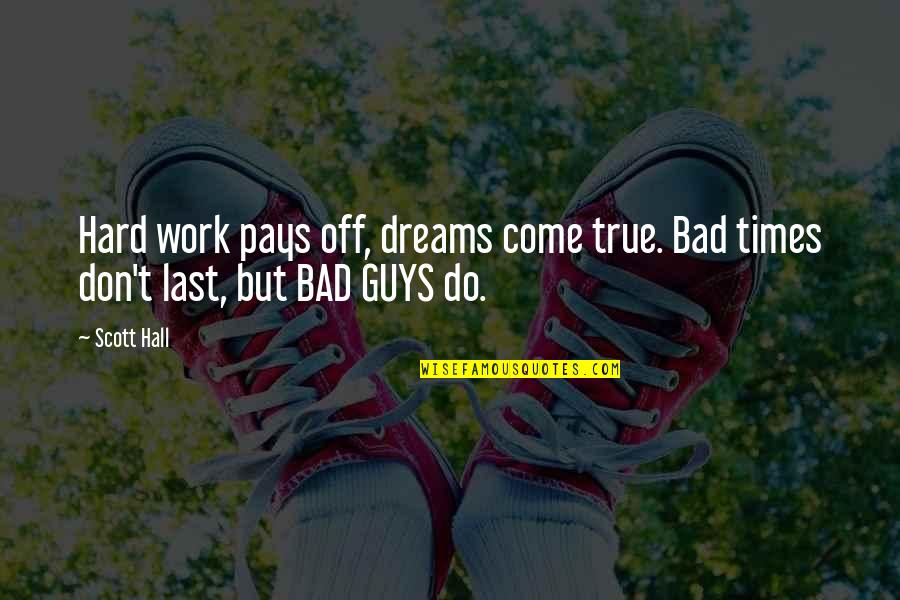 Hard work pays off, dreams come true. Bad times don't last, but BAD GUYS do.
—
Scott Hall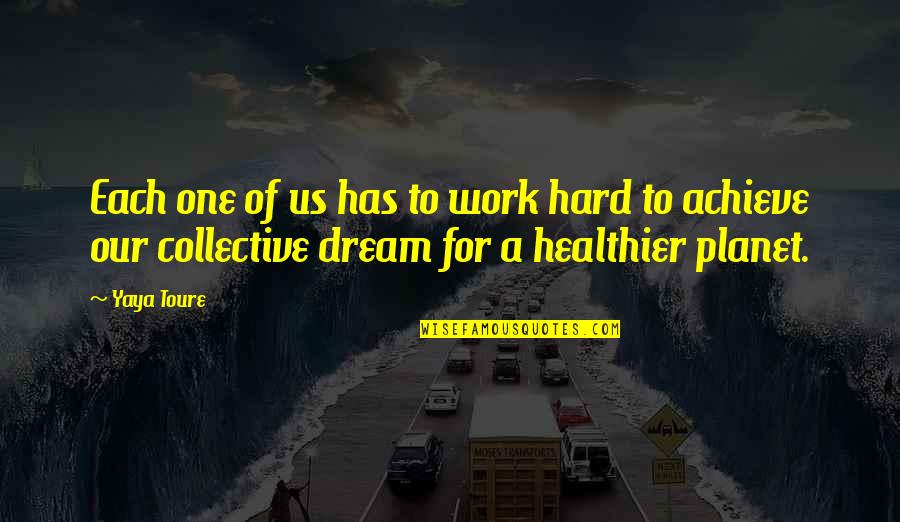 Each one of us has to work hard to achieve our collective dream for a healthier planet.
—
Yaya Toure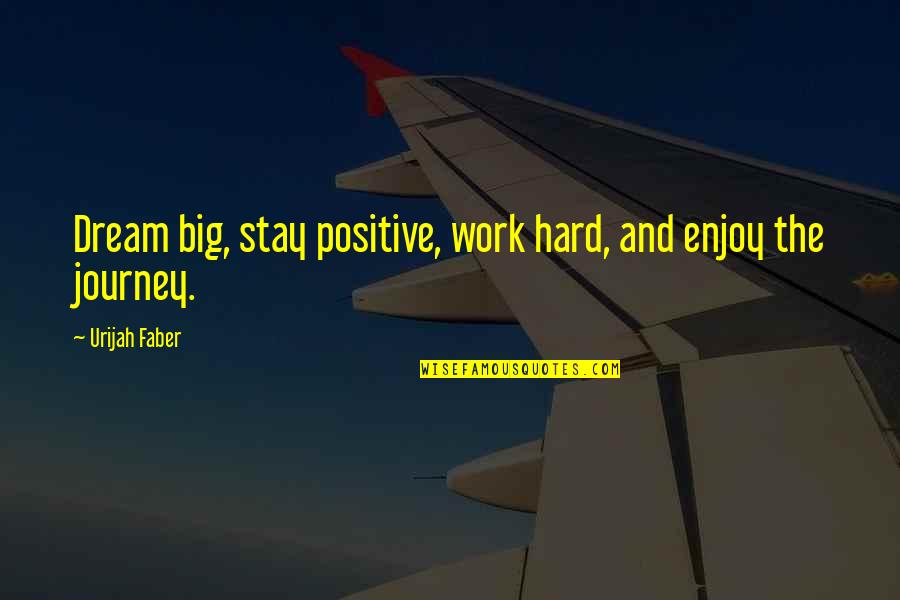 Dream big, stay positive, work hard, and enjoy the journey.
—
Urijah Faber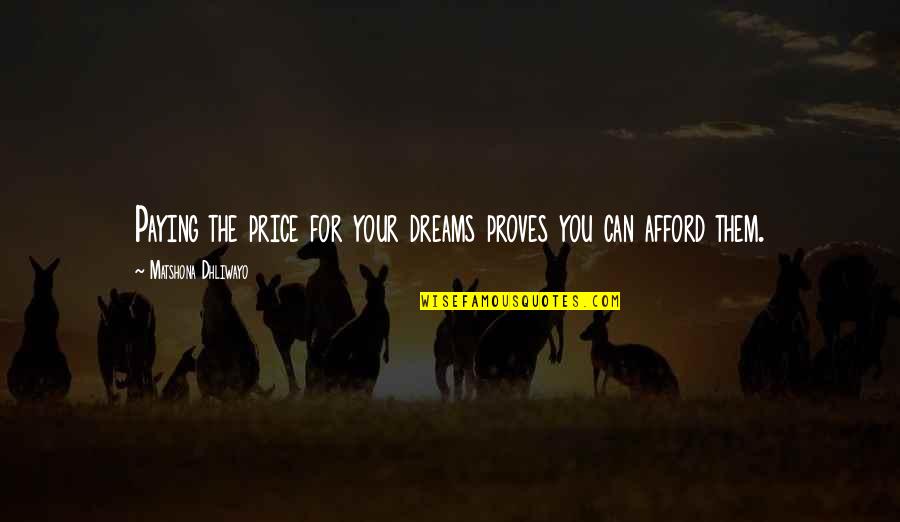 Paying the price for your dreams proves you can afford them.
—
Matshona Dhliwayo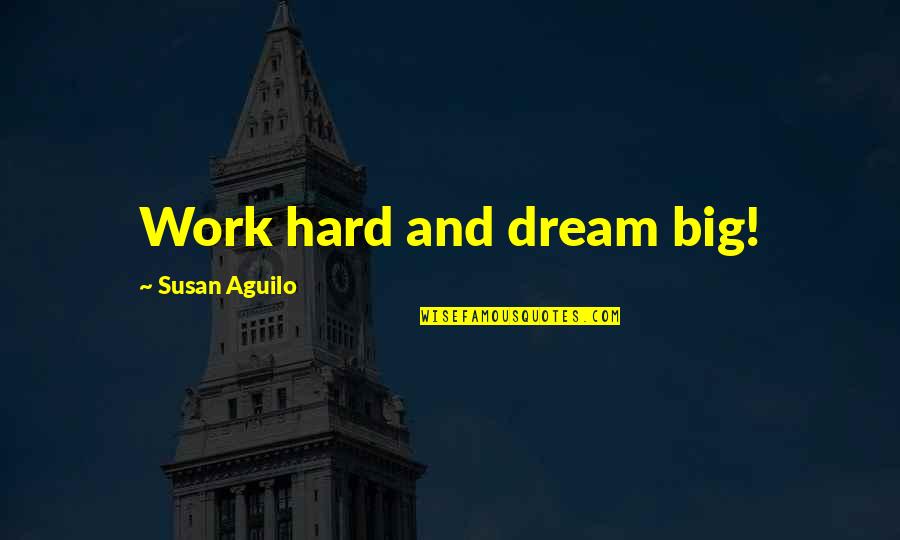 Work hard and dream big!
—
Susan Aguilo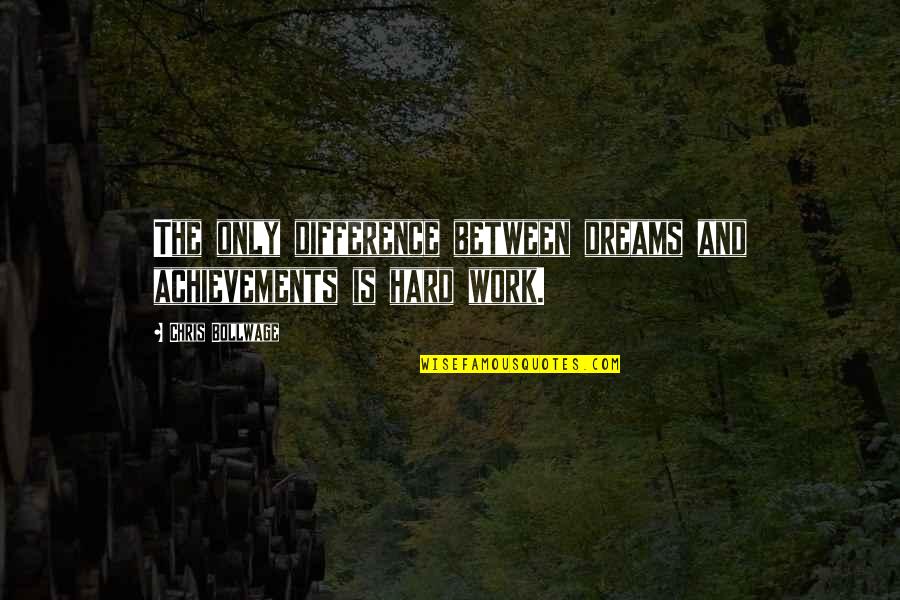 The only difference between dreams and achievements is hard work.
—
Chris Bollwage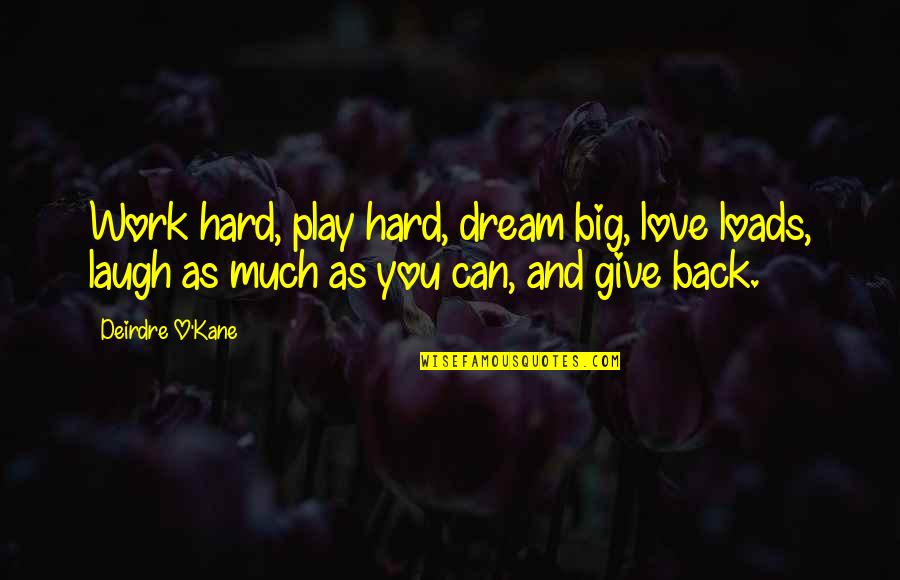 Work hard, play hard, dream big, love loads, laugh as much as you can, and give back.
—
Deirdre O'Kane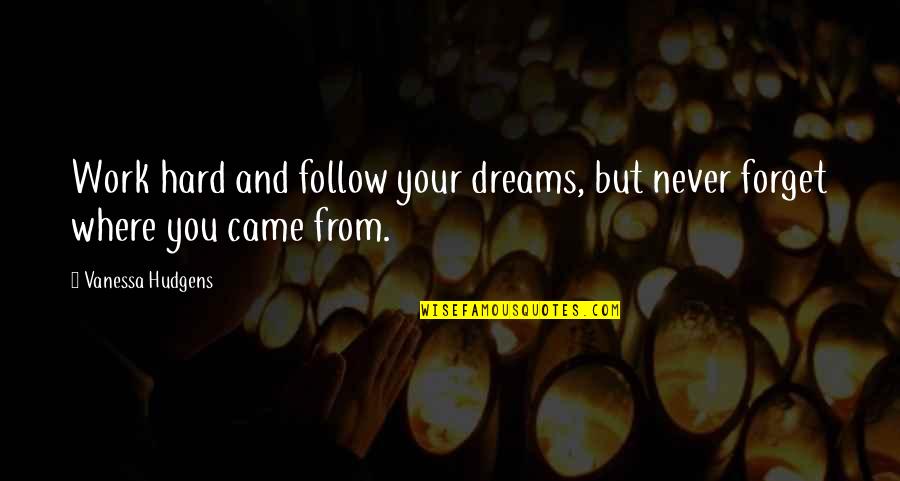 Work hard and follow your dreams, but never forget where you came from.
—
Vanessa Hudgens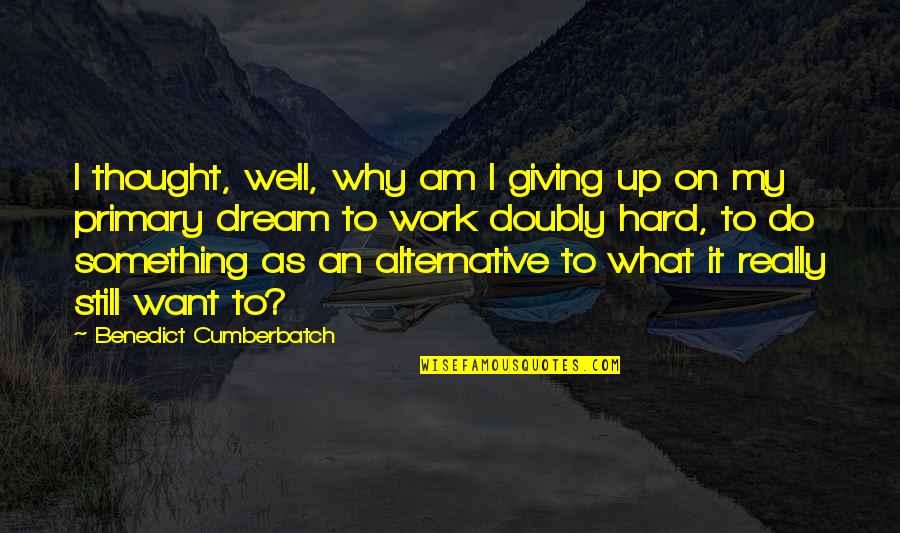 I thought, well, why am I giving up on my primary dream to work doubly hard, to do something as an alternative to what it really still want to? —
Benedict Cumberbatch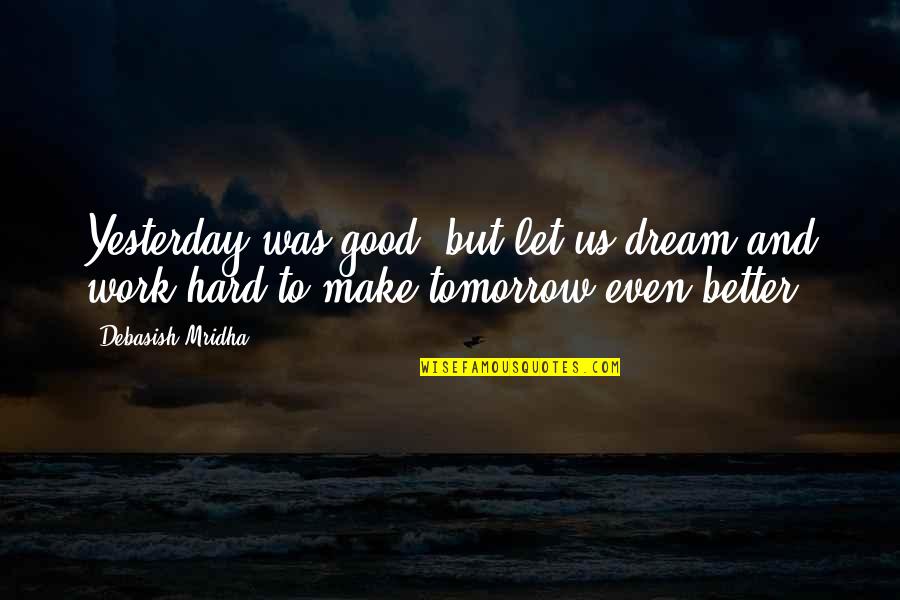 Yesterday was good, but let us dream and work hard to make tomorrow even better. —
Debasish Mridha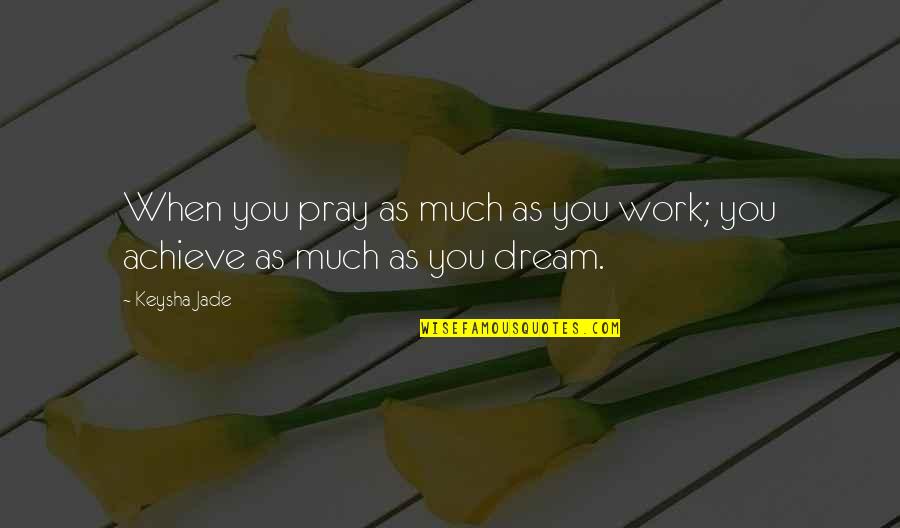 When you pray as much as you work; you achieve as much as you dream. —
Keysha Jade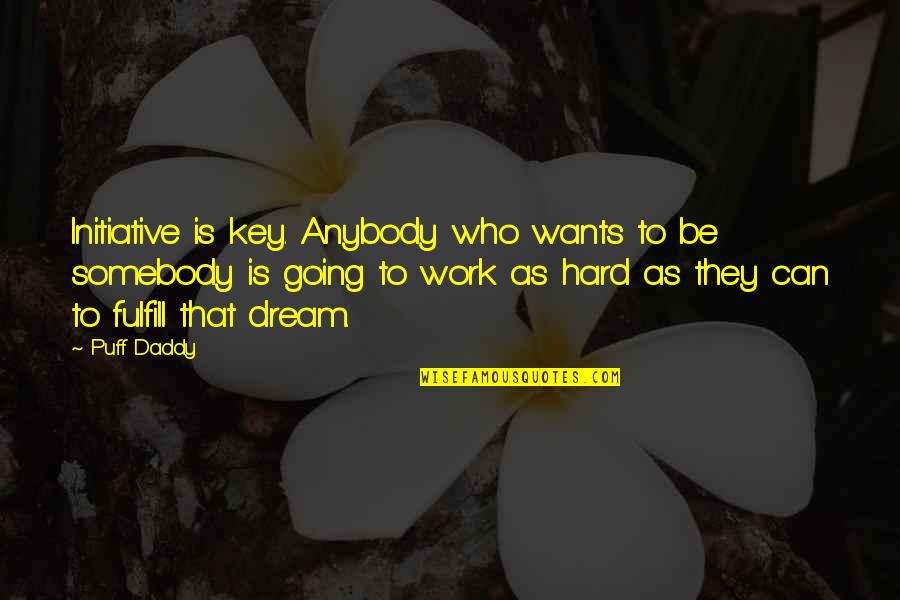 Initiative is key. Anybody who wants to be somebody is going to work as hard as they can to fulfill that dream. —
Puff Daddy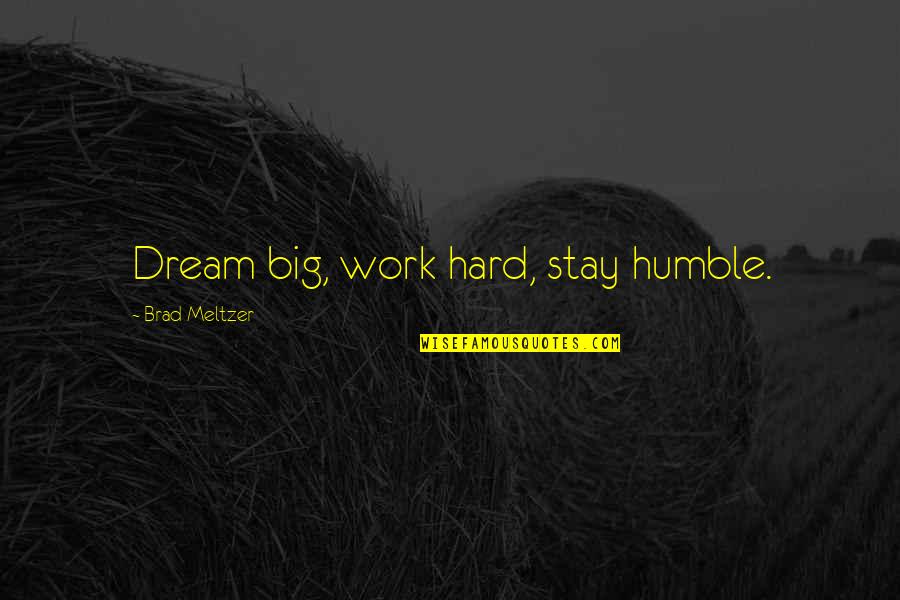 Dream big, work hard, stay humble. —
Brad Meltzer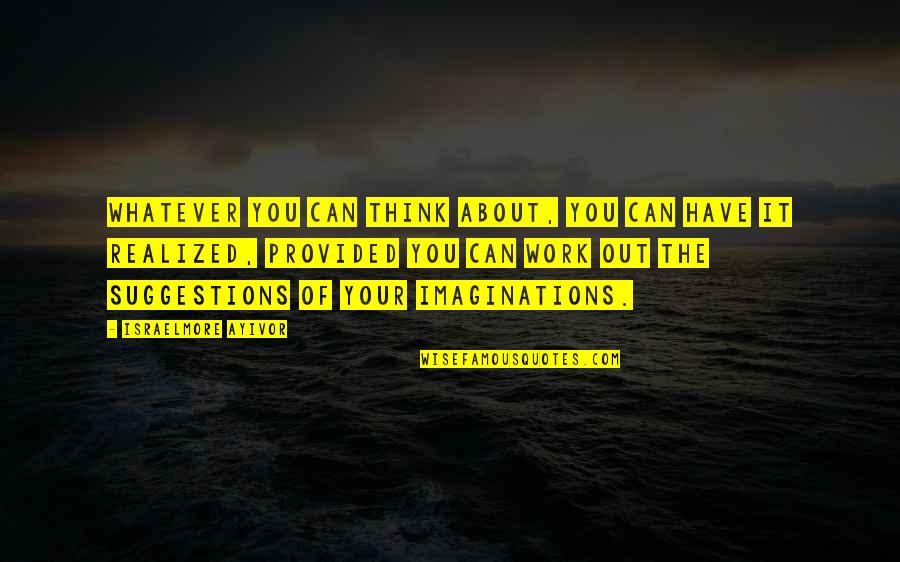 Whatever you can think about, you can have it realized, provided you can work out the suggestions of your imaginations. —
Israelmore Ayivor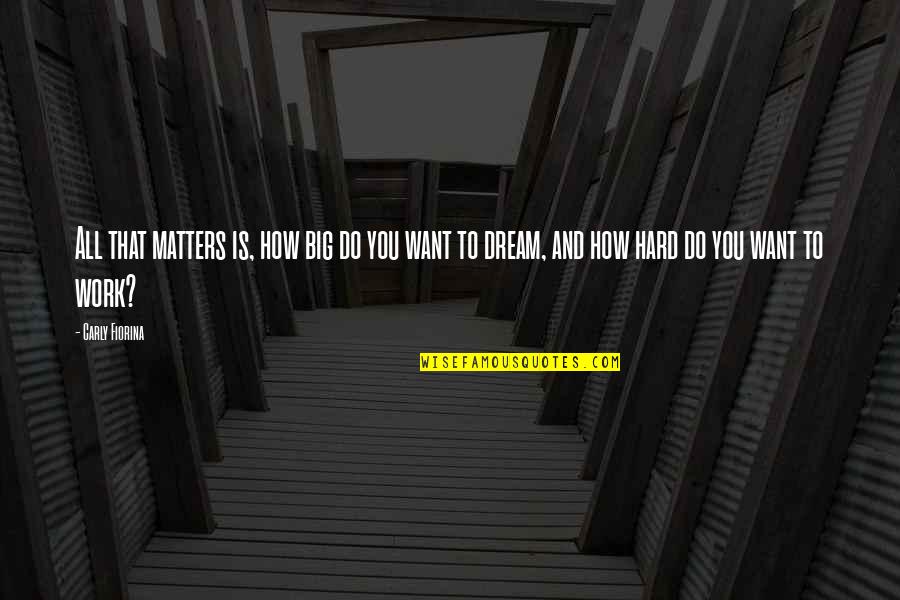 All that matters is, how big do you want to dream, and how hard do you want to work? —
Carly Fiorina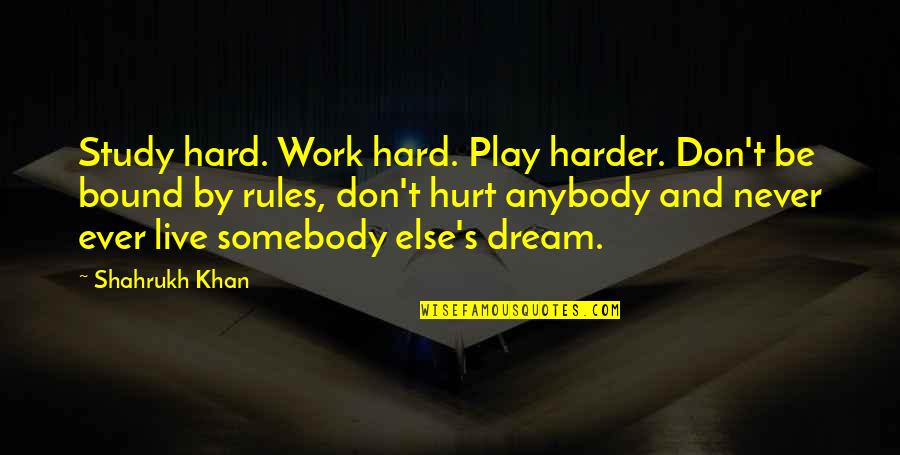 Study hard. Work hard. Play harder. Don't be bound by rules, don't hurt anybody and never ever live somebody else's dream. —
Shahrukh Khan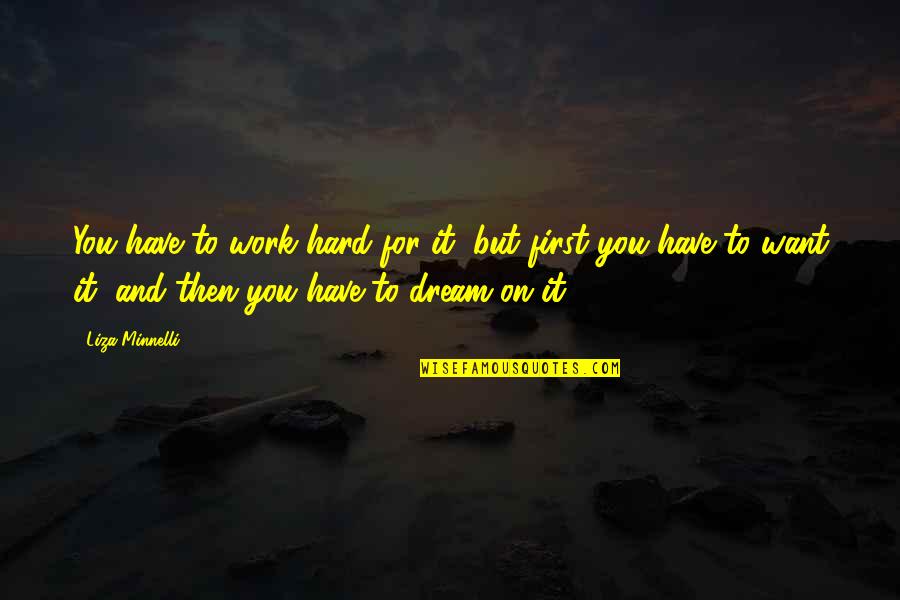 You have to work hard for it, but first you have to want it, and then you have to dream on it. —
Liza Minnelli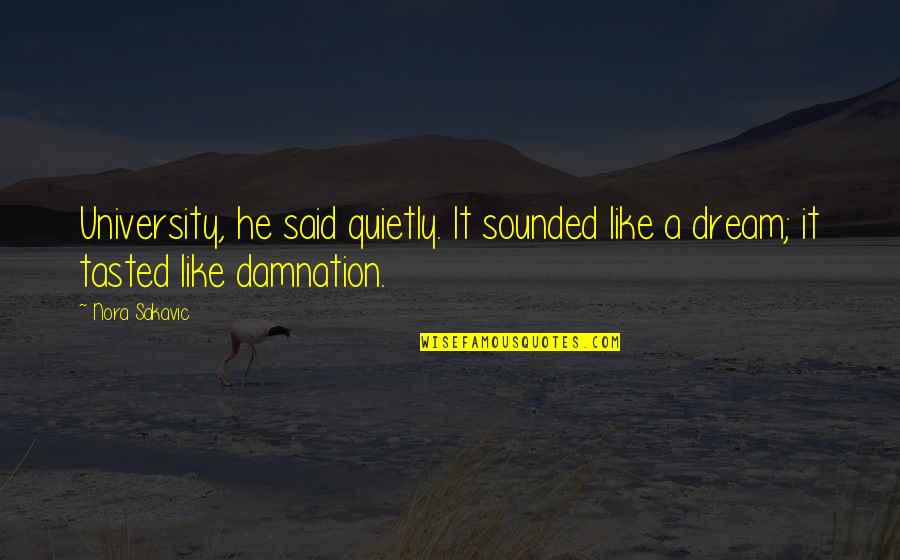 University, he said quietly. It sounded like a dream; it tasted like damnation. —
Nora Sakavic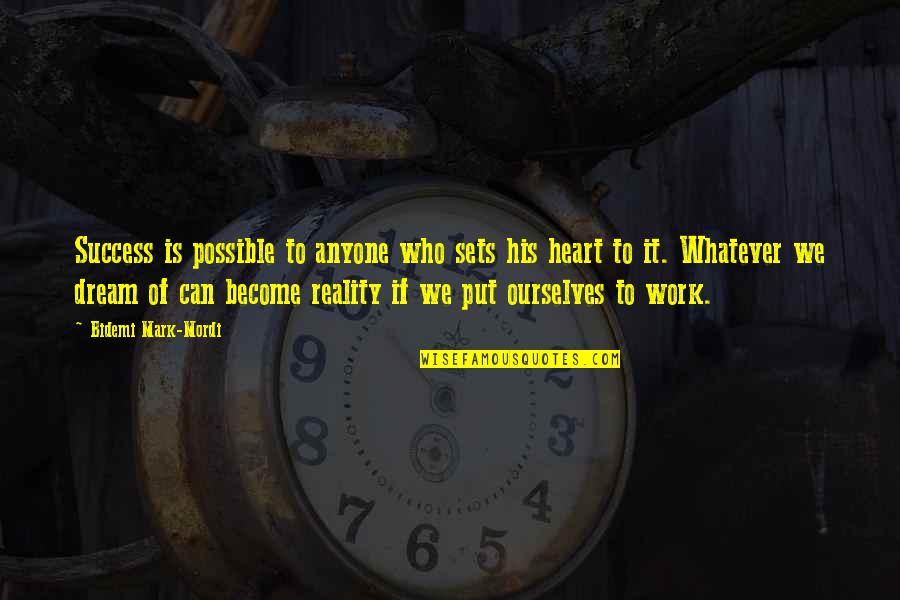 Success is possible to anyone who sets his heart to it. Whatever we dream of can become reality if we put ourselves to work. —
Bidemi Mark-Mordi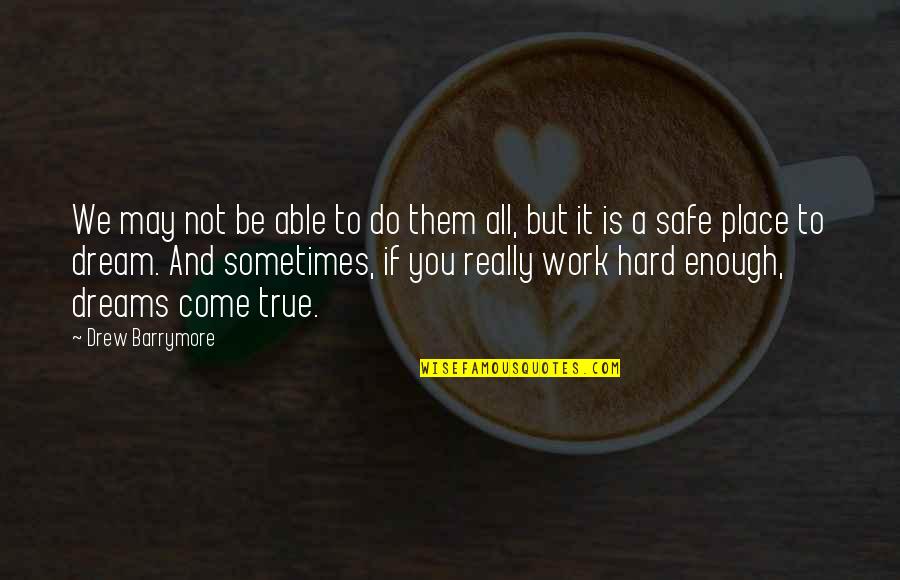 We may not be able to do them all, but it is a safe place to dream. And sometimes, if you really work hard enough, dreams come true. —
Drew Barrymore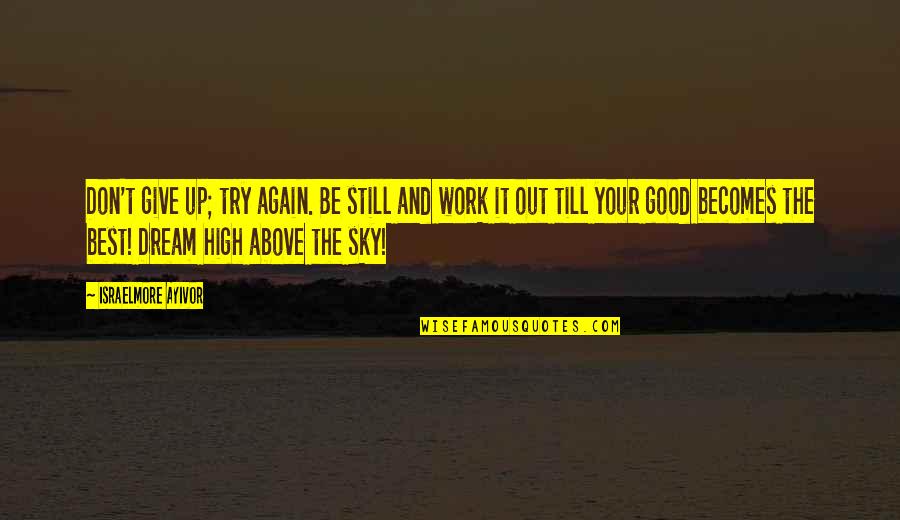 Don't give up; try again. Be still and work it out till your good becomes the best! Dream high above the sky! —
Israelmore Ayivor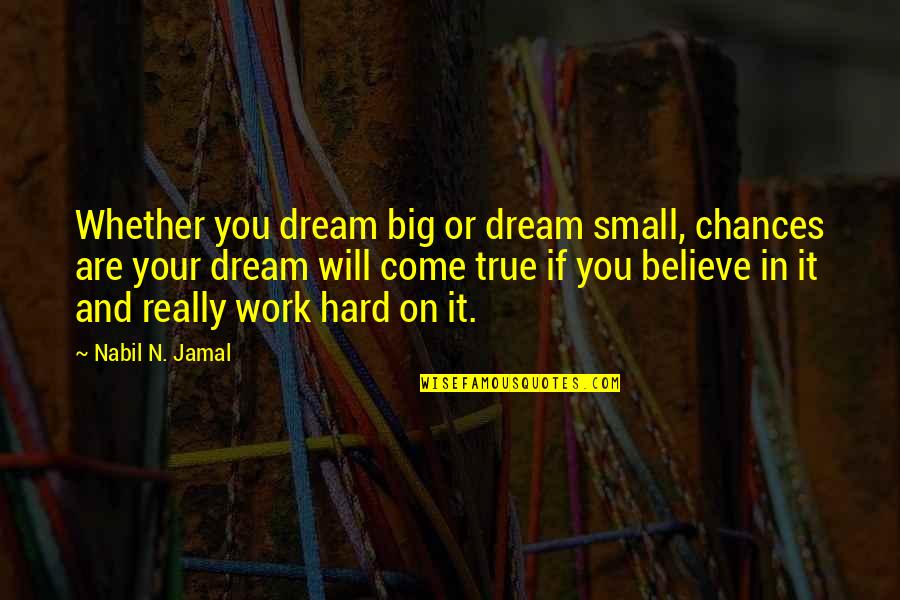 Whether you dream big or dream small, chances are your dream will come true if you believe in it and really work hard on it. —
Nabil N. Jamal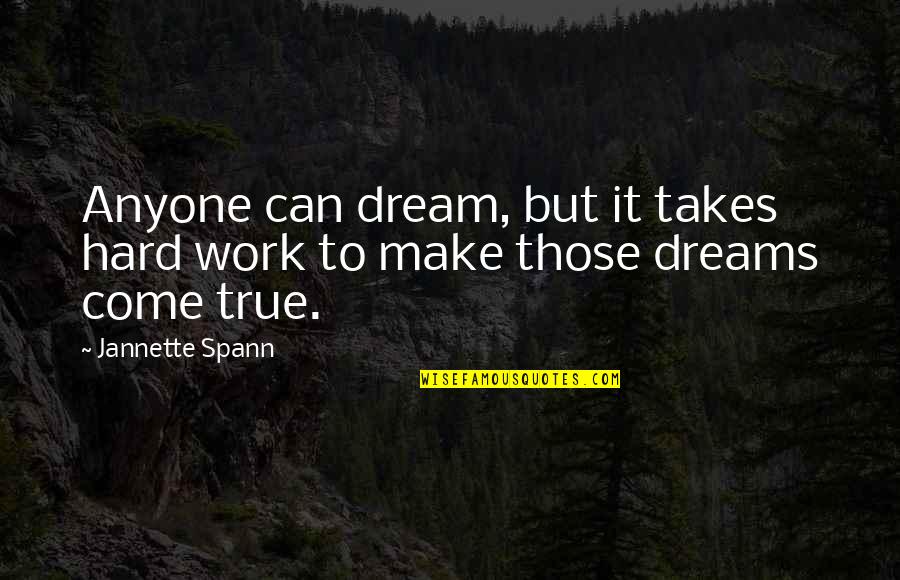 Anyone can dream, but it takes hard work to make those dreams come true. —
Jannette Spann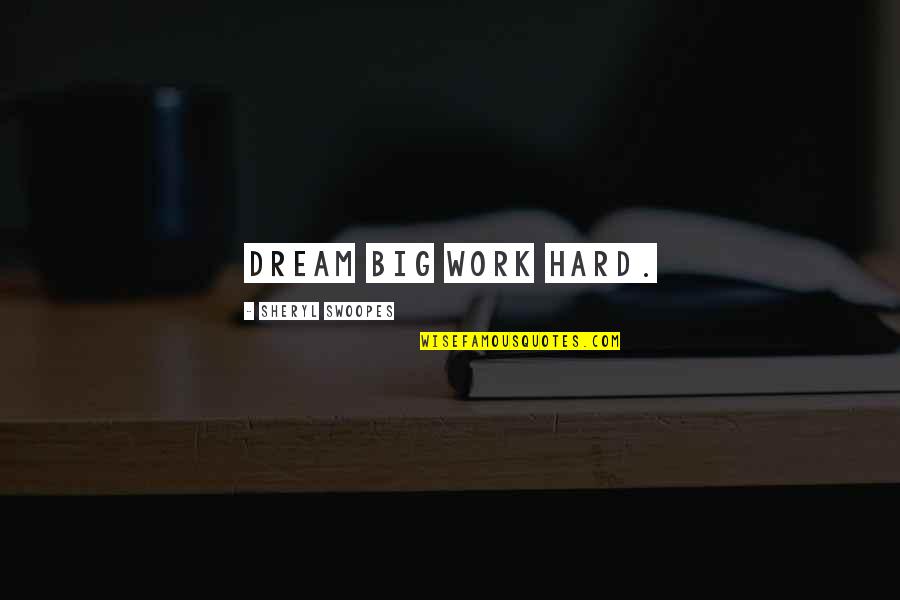 Dream big work hard. —
Sheryl Swoopes
Hard work precedes great success. —
Lailah Gifty Akita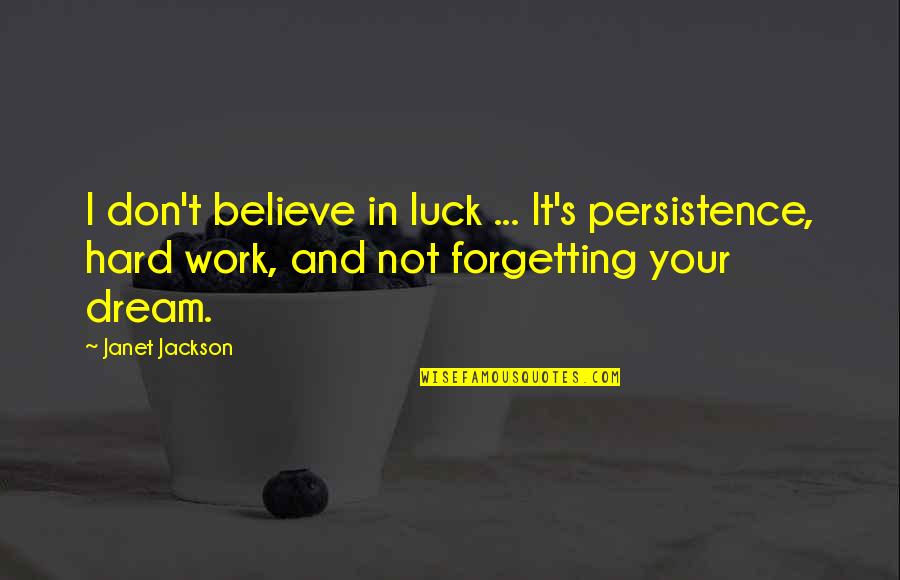 I don't believe in luck ... It's persistence, hard work, and not forgetting your dream. —
Janet Jackson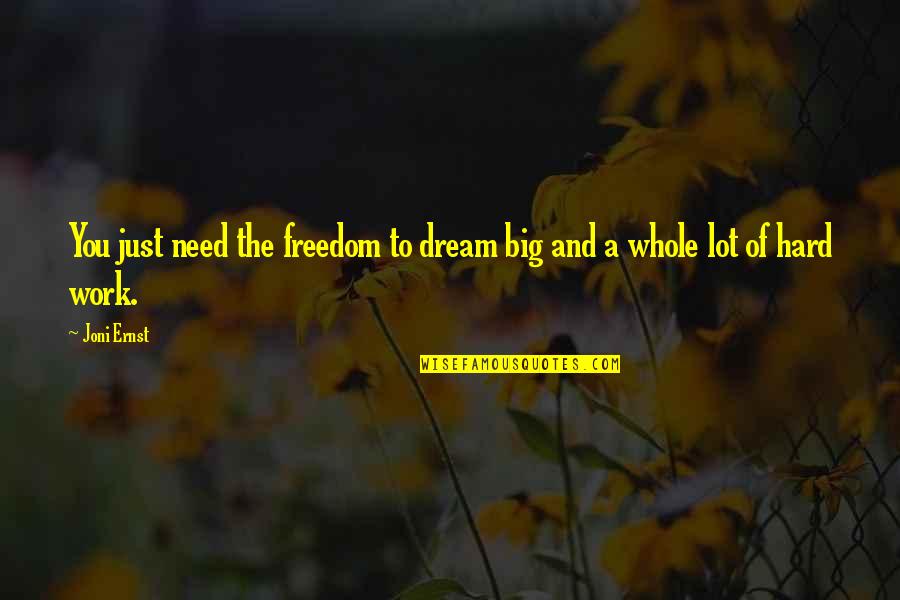 You just need the freedom to dream big and a whole lot of hard work. —
Joni Ernst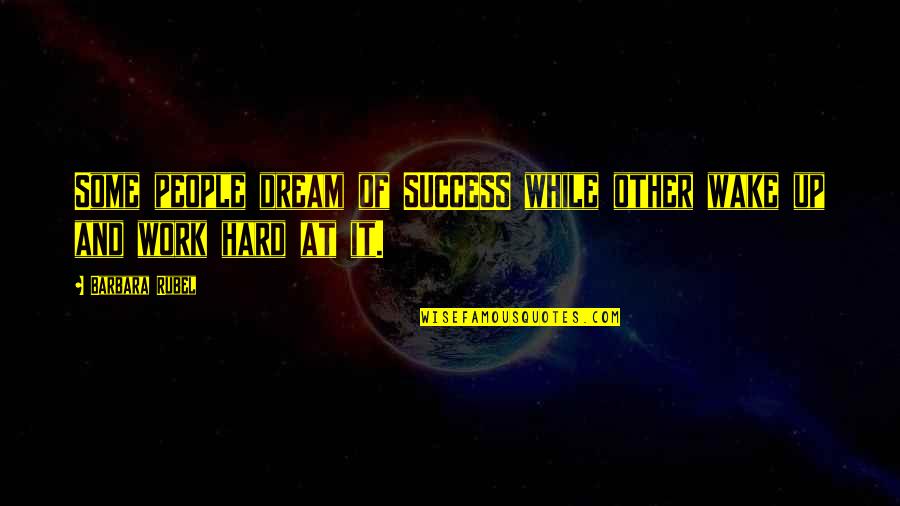 Some people dream of SUCCESS while other wake up and work hard at it. —
Barbara Rubel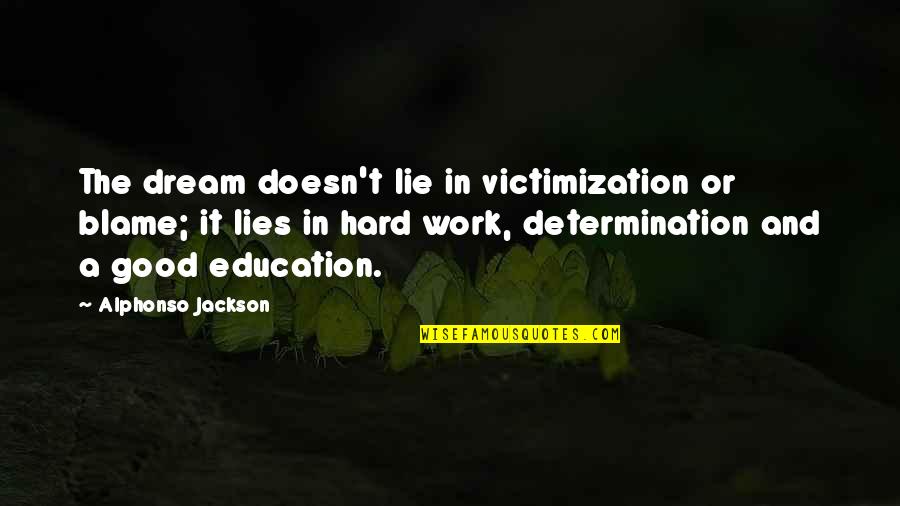 The dream doesn't lie in victimization or blame; it lies in hard work, determination and a good education. —
Alphonso Jackson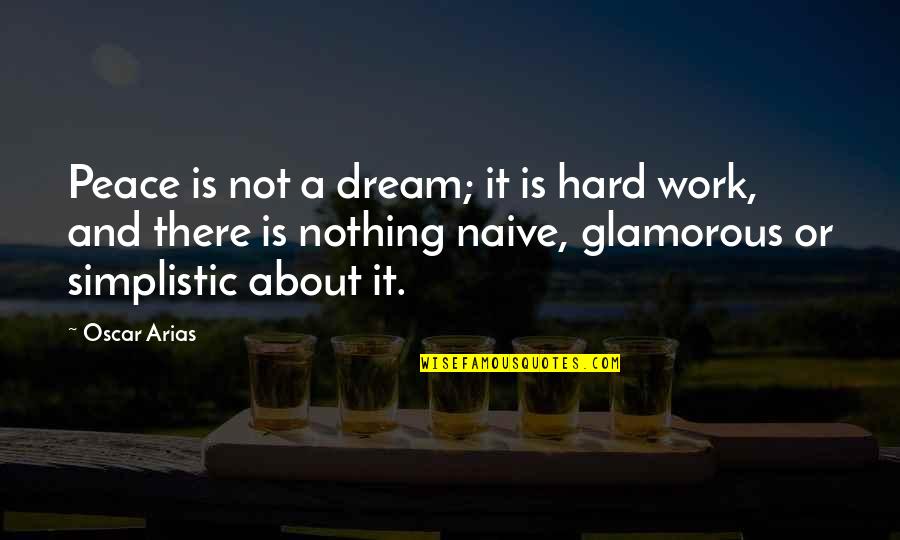 Peace is not a dream; it is hard work, and there is nothing naive, glamorous or simplistic about it. —
Oscar Arias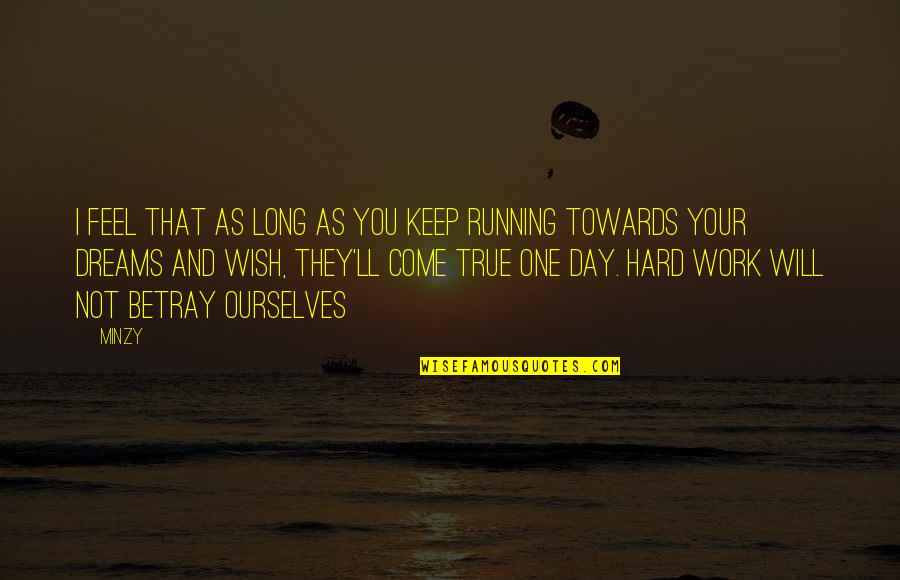 I feel that as long as you keep running towards your dreams and wish, they'll come true one day. Hard work will not betray ourselves —
Minzy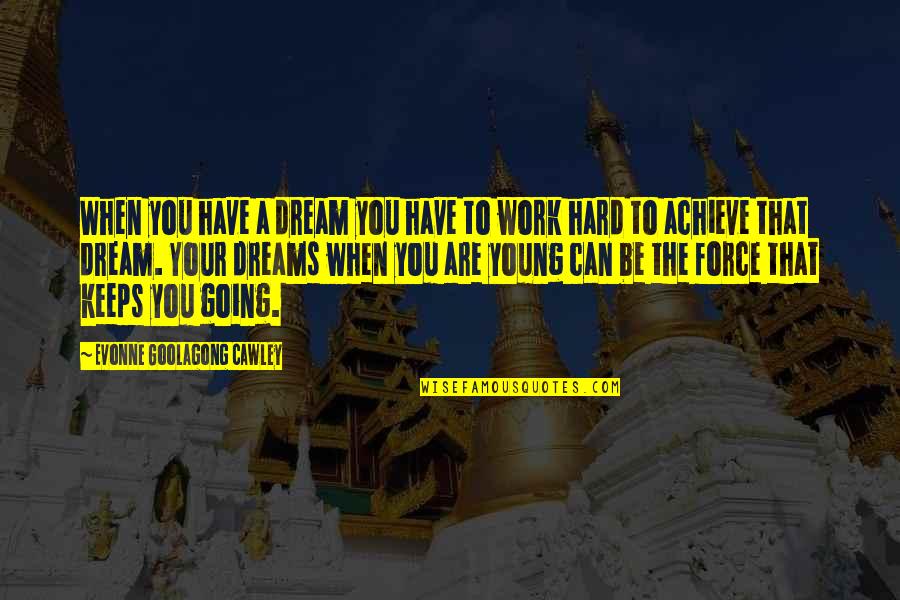 When you have a dream you have to work hard to achieve that dream. Your dreams when you are young can be the force that keeps you going. —
Evonne Goolagong Cawley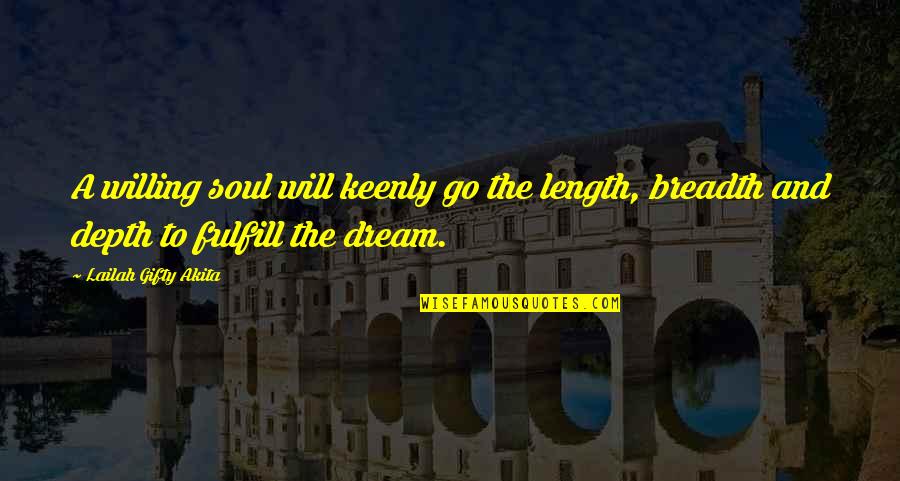 A willing soul will keenly go the length, breadth and depth to fulfill the dream. —
Lailah Gifty Akita
In the end, the greatest victory we can know is the result of all of our hard work, discipline, and dedication: the realization of our dreams. —
Cheryl Burke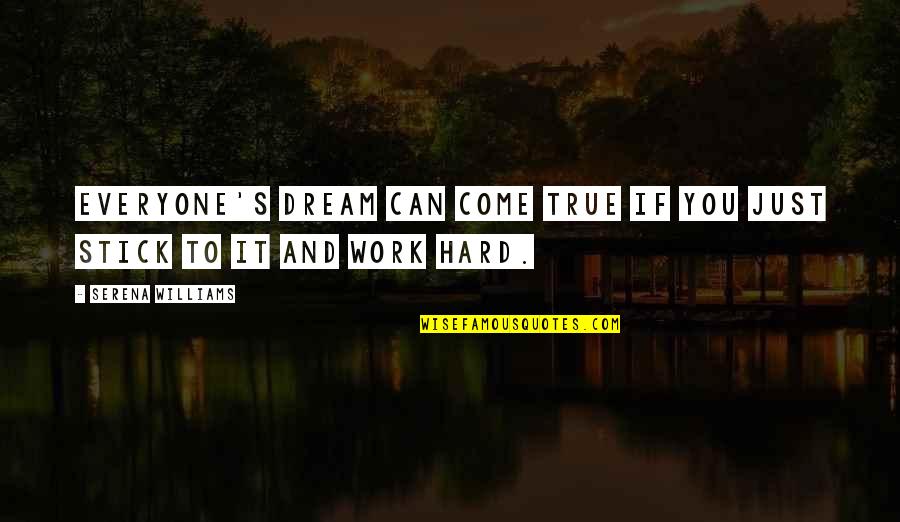 Everyone's dream can come true if you just stick to it and work hard. —
Serena Williams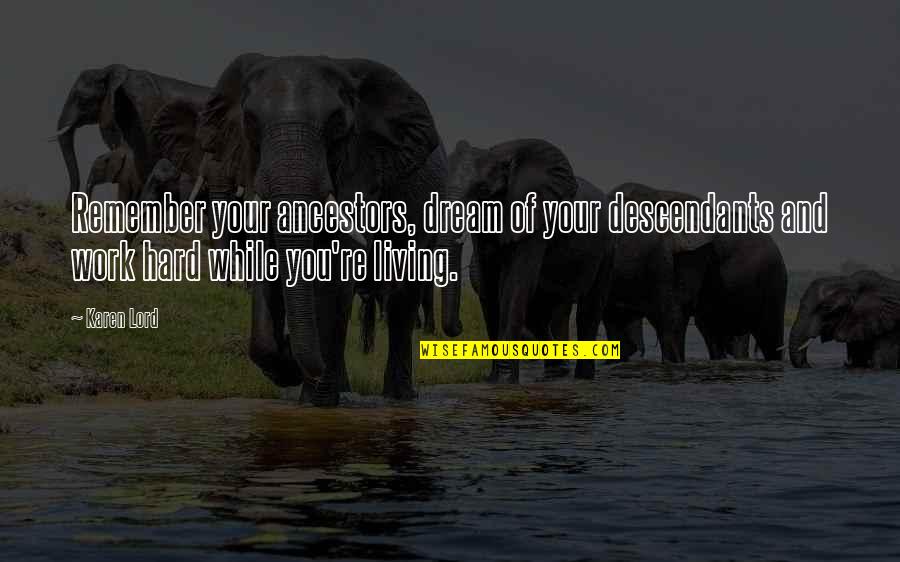 Remember your ancestors, dream of your descendants and work hard while you're living. —
Karen Lord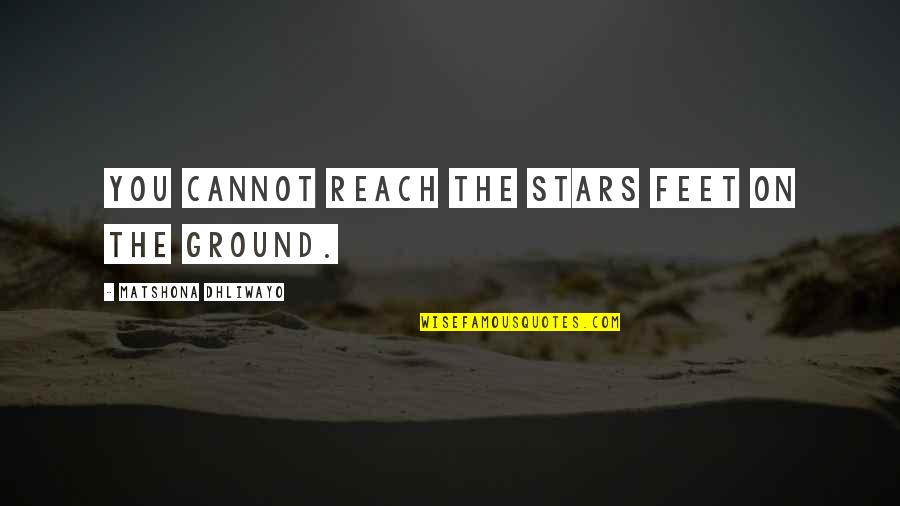 You cannot reach the stars feet on the ground. —
Matshona Dhliwayo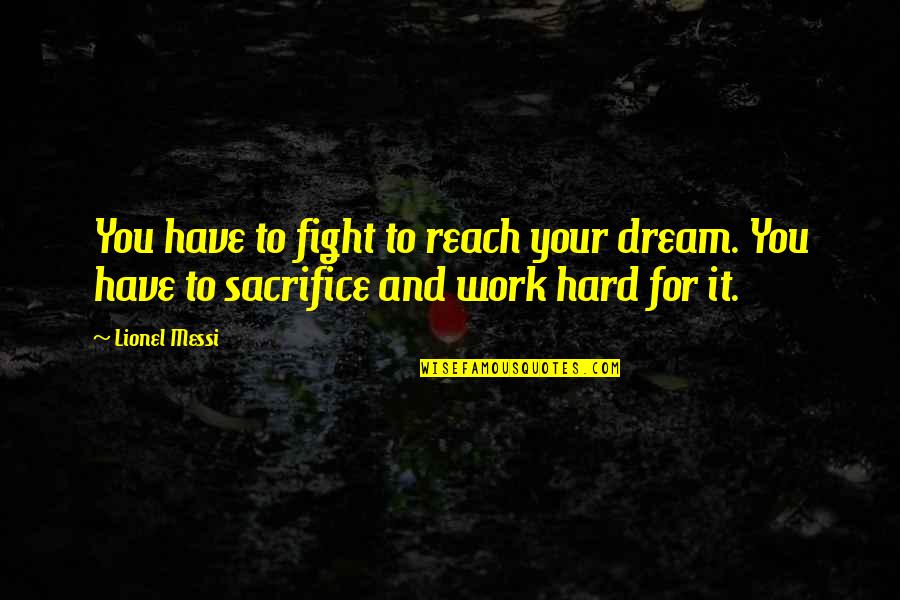 You have to fight to reach your dream. You have to sacrifice and work hard for it. —
Lionel Messi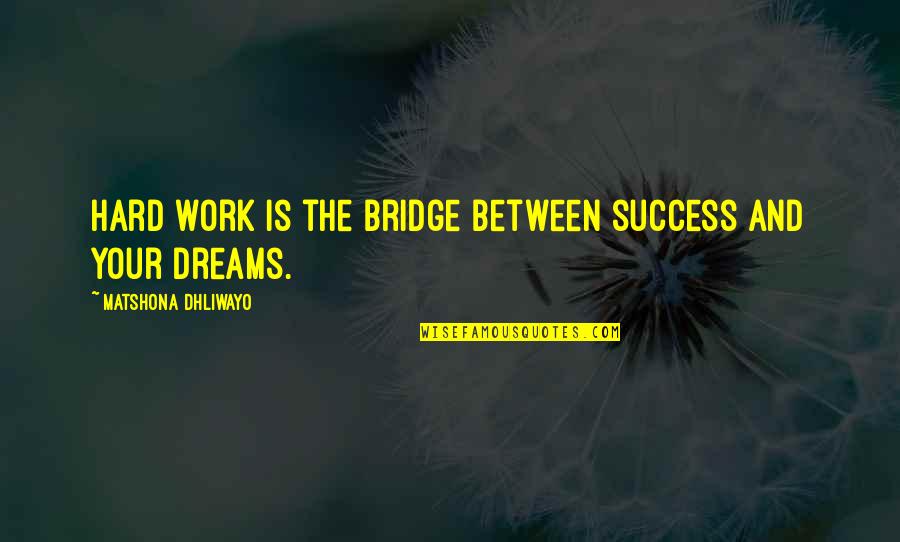 Hard work is the bridge between success and your dreams. —
Matshona Dhliwayo
"Dream big, work hard." My parents brought up Kylie [Jenner] and me to be workaholics. That's something I really appreciate. —
Kendall Jenner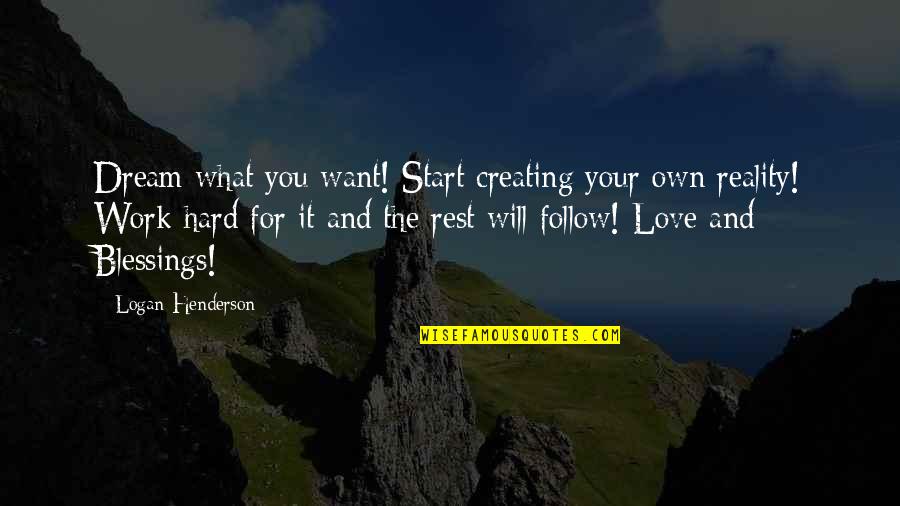 Dream what you want! Start creating your own reality! Work hard for it and the rest will follow! Love and Blessings! —
Logan Henderson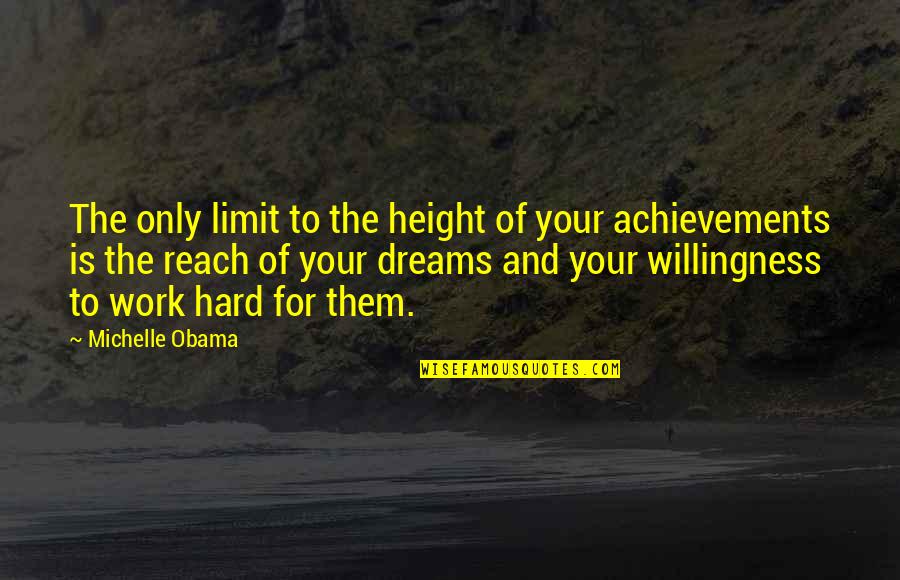 The only limit to the height of your achievements is the reach of your dreams and your willingness to work hard for them. —
Michelle Obama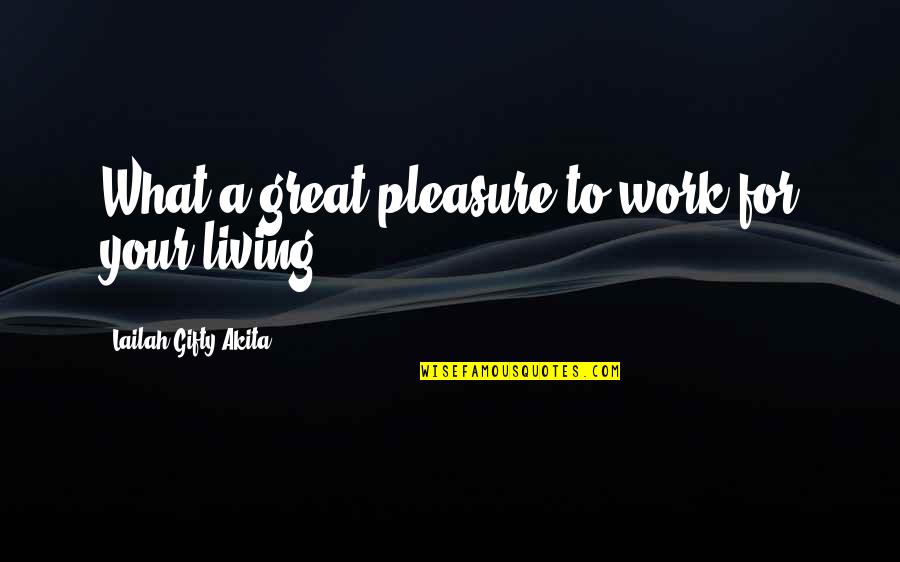 What a great pleasure to work for your living? —
Lailah Gifty Akita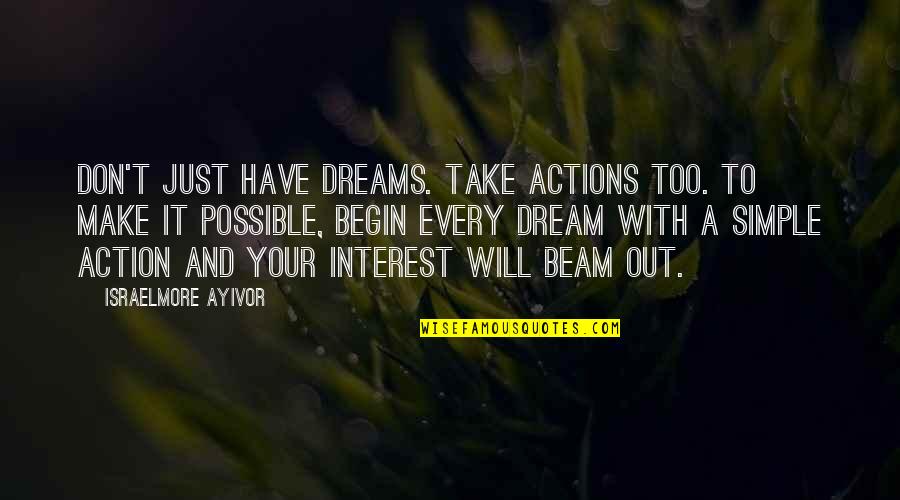 Don't just have dreams. Take actions too. To make it possible, begin every dream with a simple action and your interest will beam out. —
Israelmore Ayivor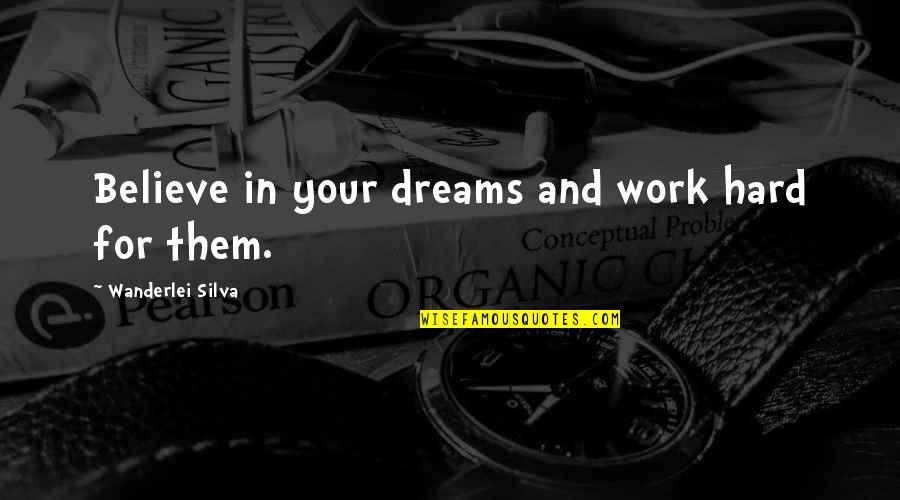 Believe in your dreams and work hard for them. —
Wanderlei Silva