Work For Family Quotes
Collection of top 37 famous quotes about Work For Family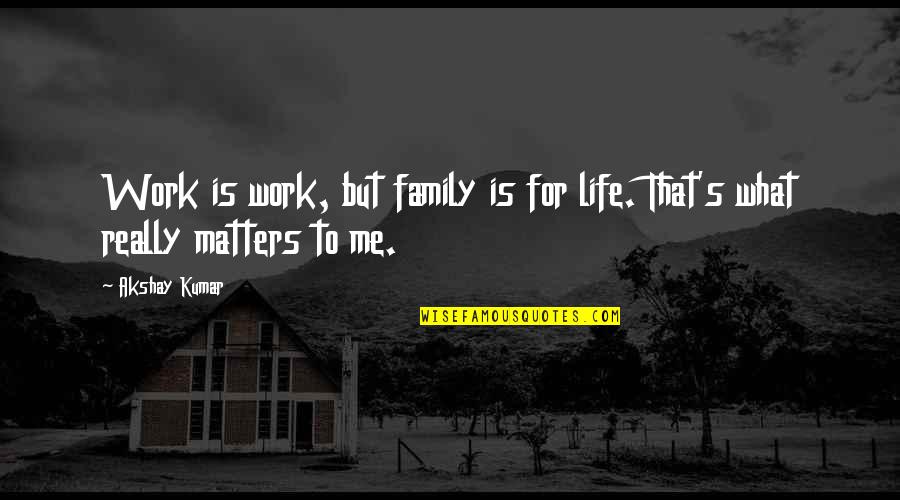 Work is work, but family is for life. That's what really matters to me.
—
Akshay Kumar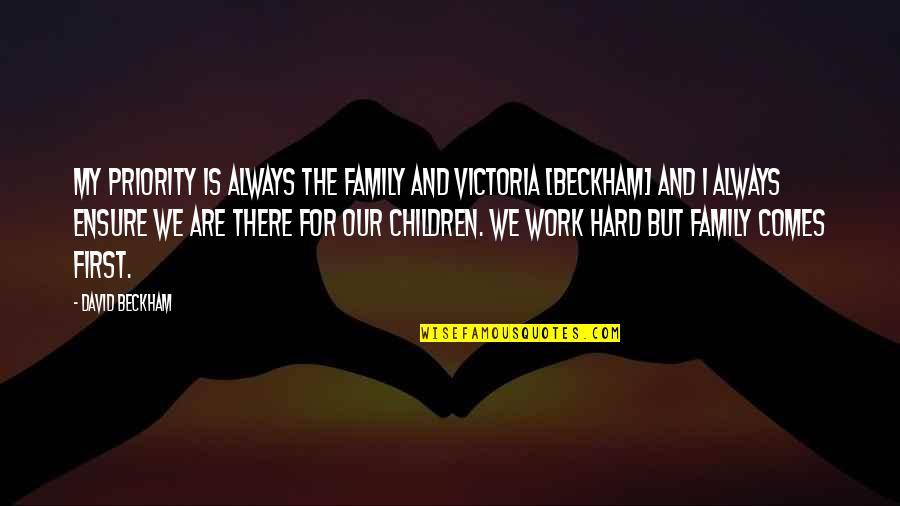 My priority is always the family and Victoria [Beckham] and I always ensure we are there for our children. We work hard but family comes first.
—
David Beckham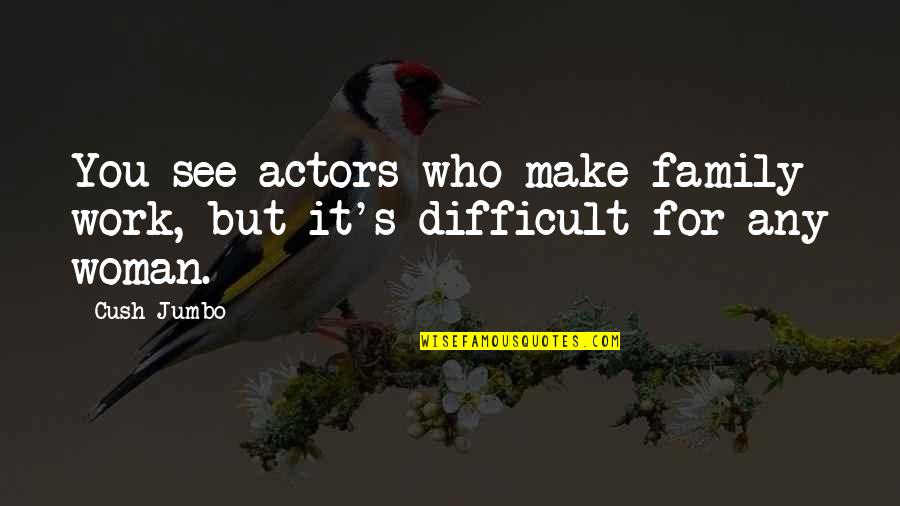 You see actors who make family work, but it's difficult for any woman.
—
Cush Jumbo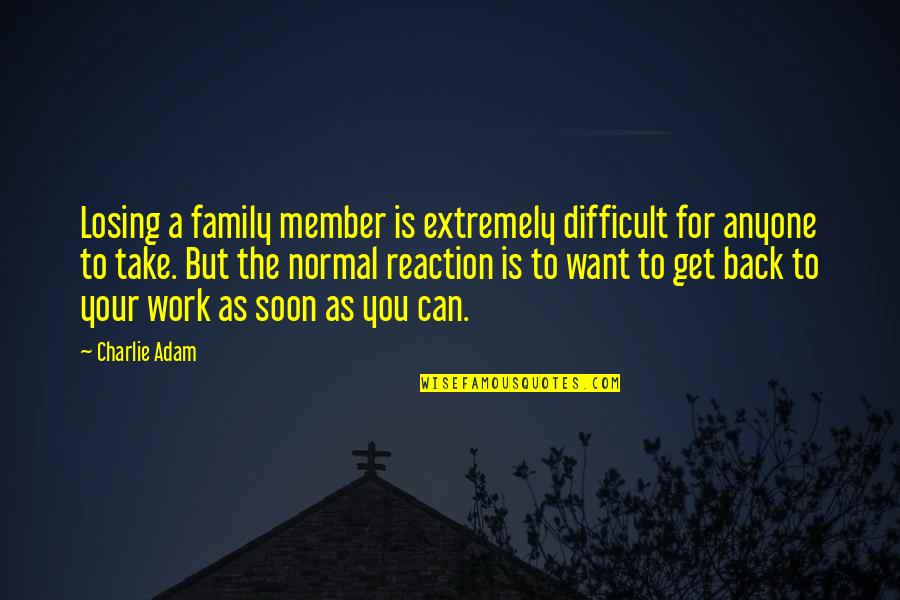 Losing a family member is extremely difficult for anyone to take. But the normal reaction is to want to get back to your work as soon as you can.
—
Charlie Adam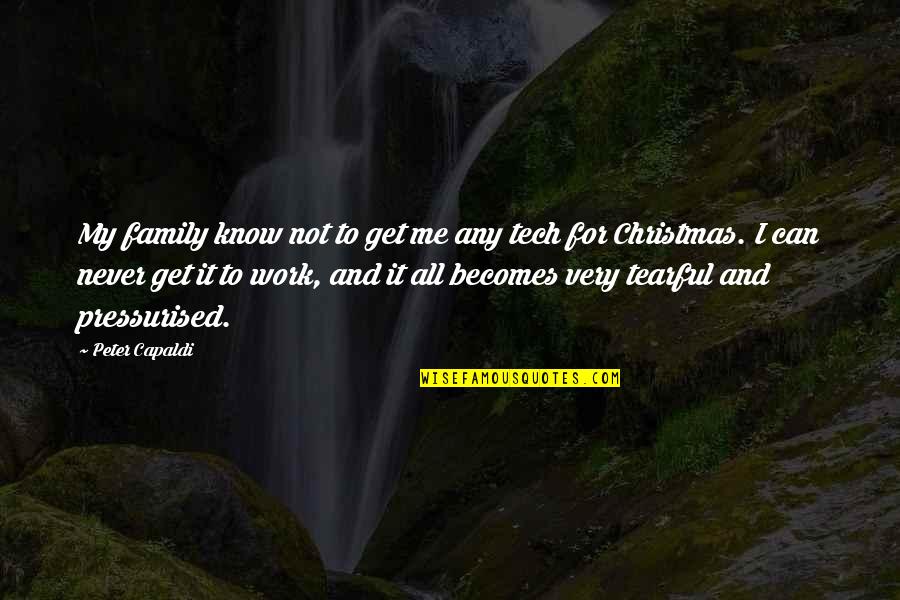 My family know not to get me any tech for Christmas. I can never get it to work, and it all becomes very tearful and pressurised.
—
Peter Capaldi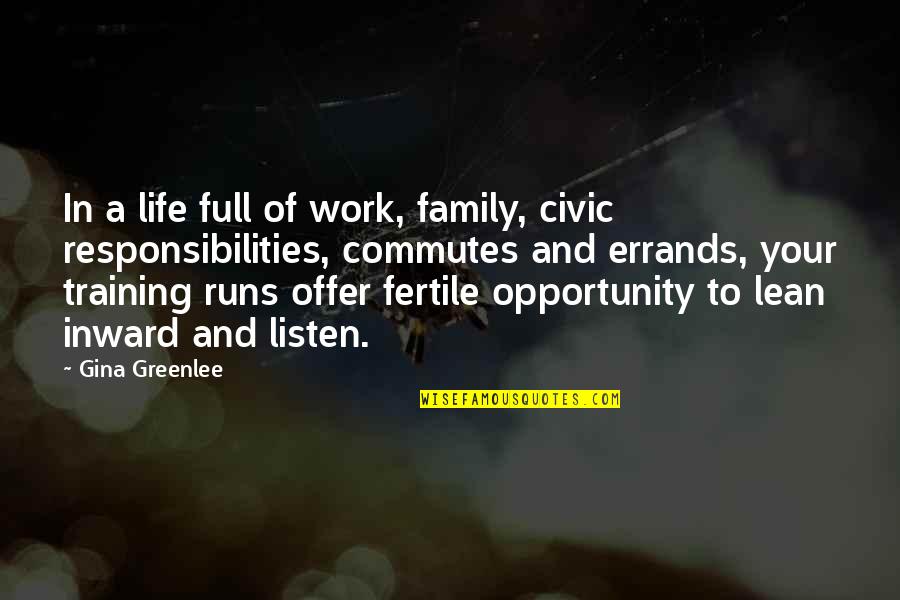 In a life full of work, family, civic responsibilities, commutes and errands, your training runs offer fertile opportunity to lean inward and listen.
—
Gina Greenlee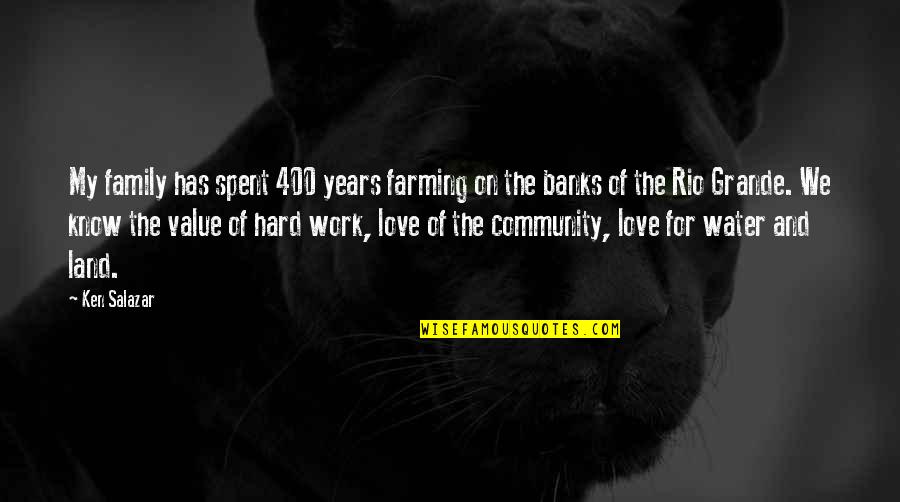 My family has spent 400 years farming on the banks of the Rio Grande. We know the value of hard work, love of the community, love for water and land.
—
Ken Salazar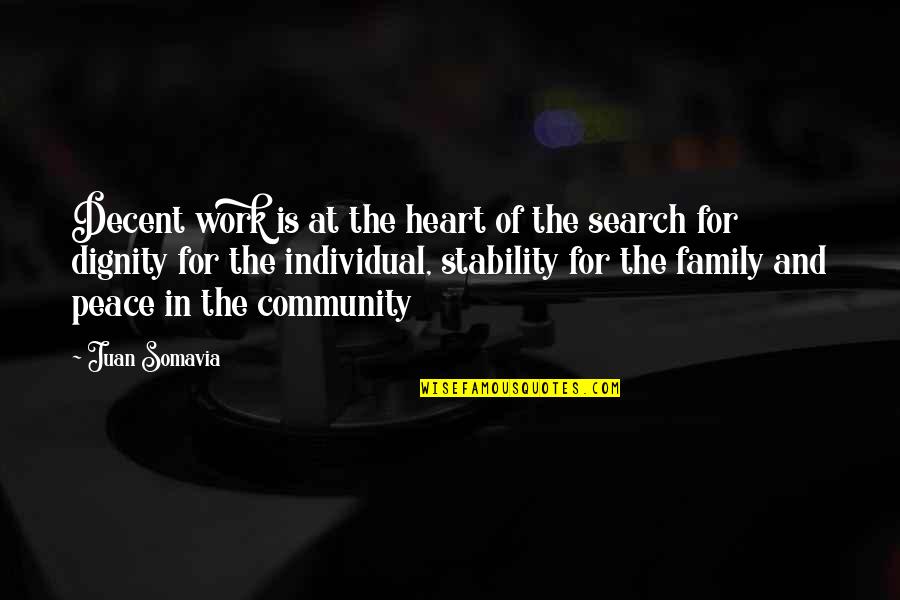 Decent work is at the heart of the search for dignity for the individual, stability for the family and peace in the community
—
Juan Somavia
Everybody has heard that family dinner is great for kids. But unfortunately, it doesn't work in many of our lives.
—
Bruce Feiler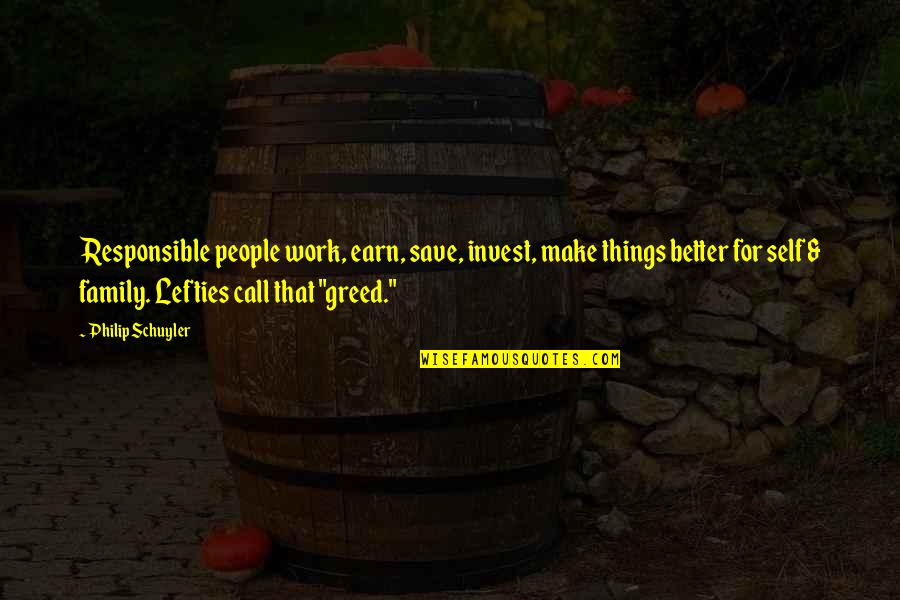 Responsible people work, earn, save, invest, make things better for self & family. Lefties call that "greed."
—
Philip Schuyler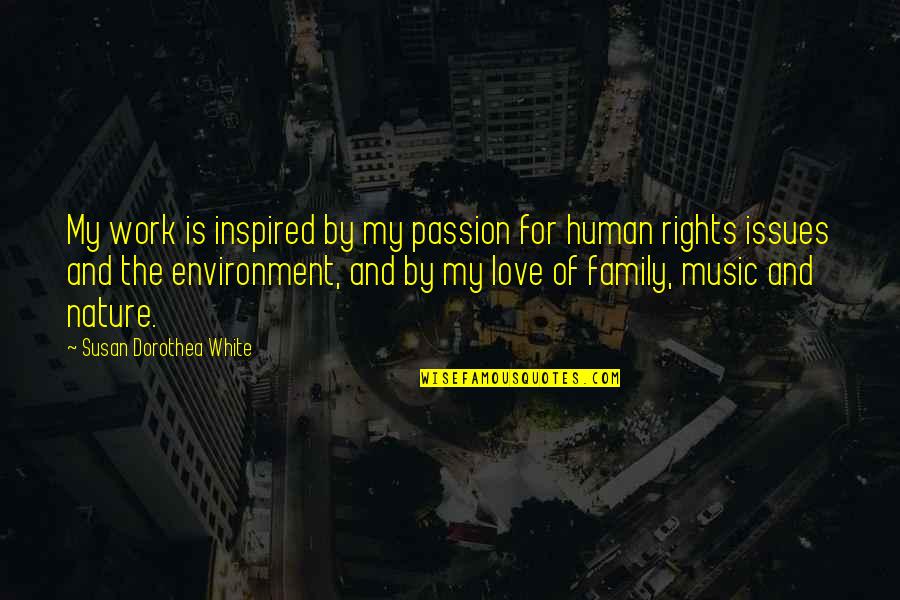 My work is inspired by my passion for human rights issues and the environment, and by my love of family, music and nature.
—
Susan Dorothea White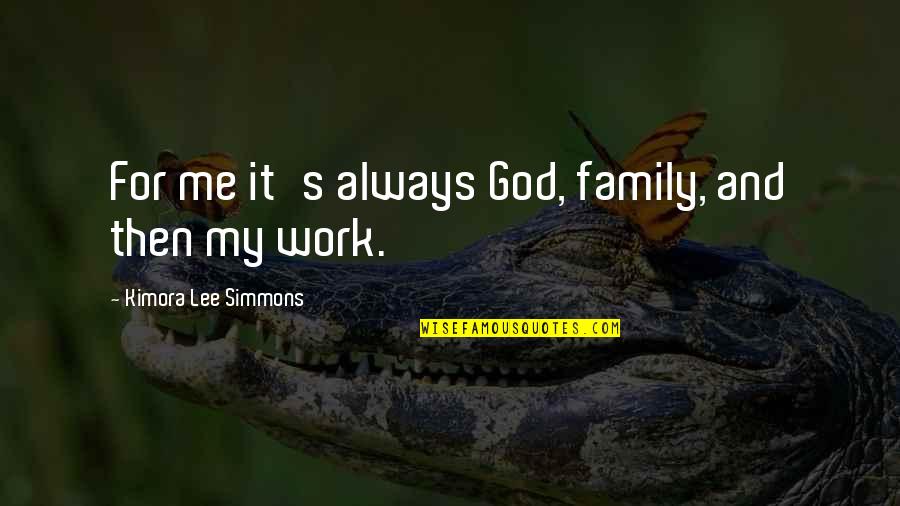 For me it's always God, family, and then my work. —
Kimora Lee Simmons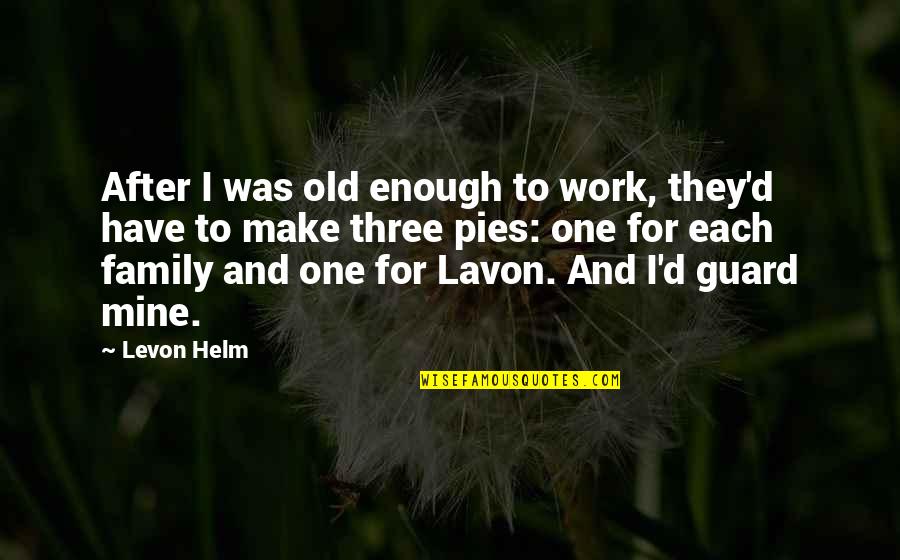 After I was old enough to work, they'd have to make three pies: one for each family and one for Lavon. And I'd guard mine. —
Levon Helm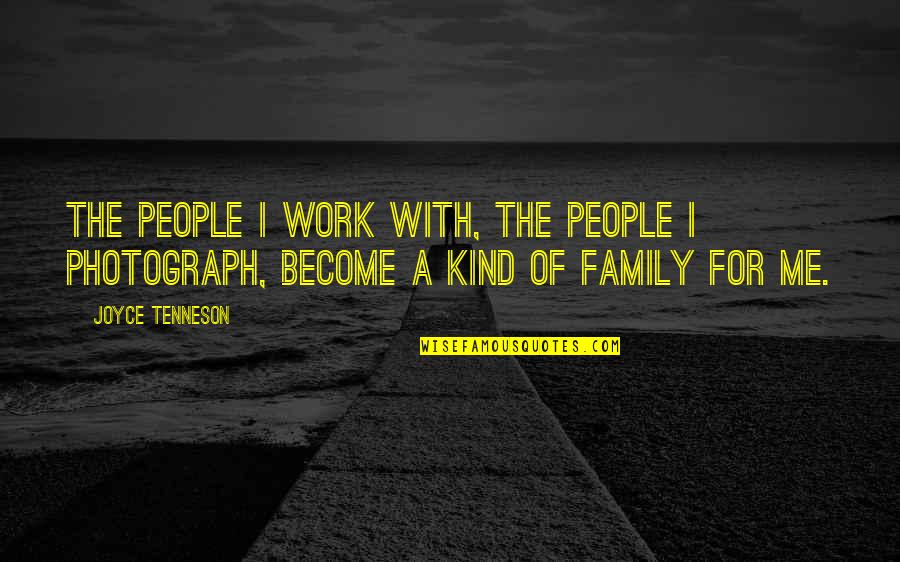 The people I work with, the people I photograph, become a kind of family for me. —
Joyce Tenneson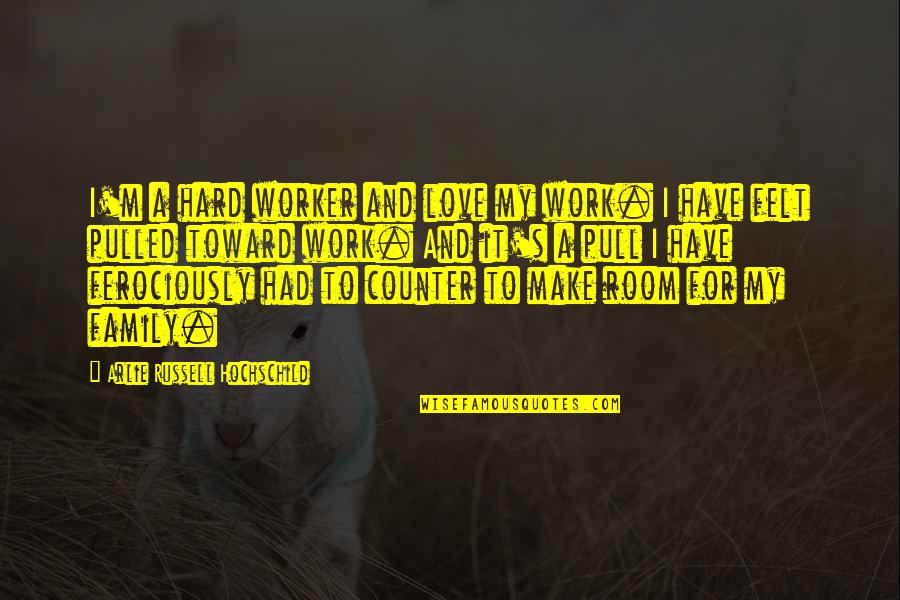 I'm a hard worker and love my work. I have felt pulled toward work. And it's a pull I have ferociously had to counter to make room for my family. —
Arlie Russell Hochschild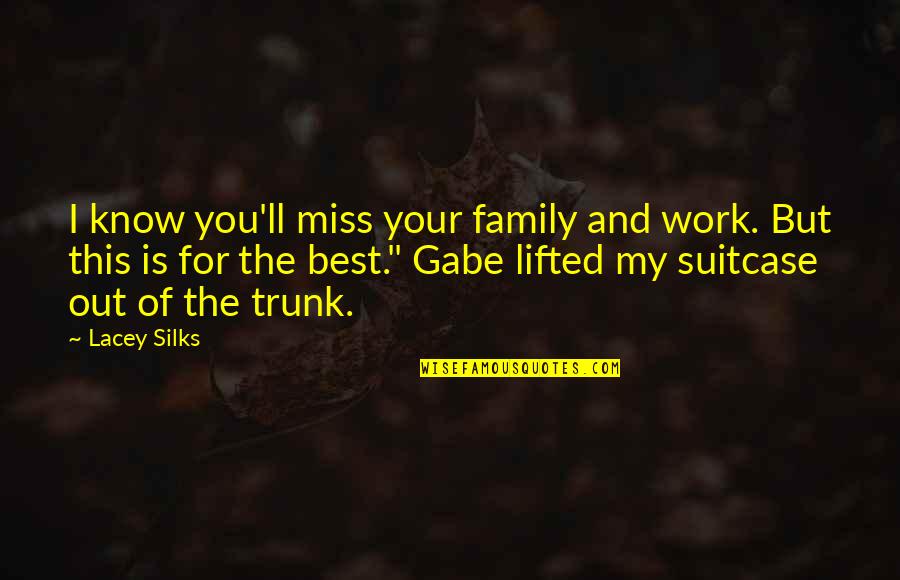 I know you'll miss your family and work. But this is for the best." Gabe lifted my suitcase out of the trunk. —
Lacey Silks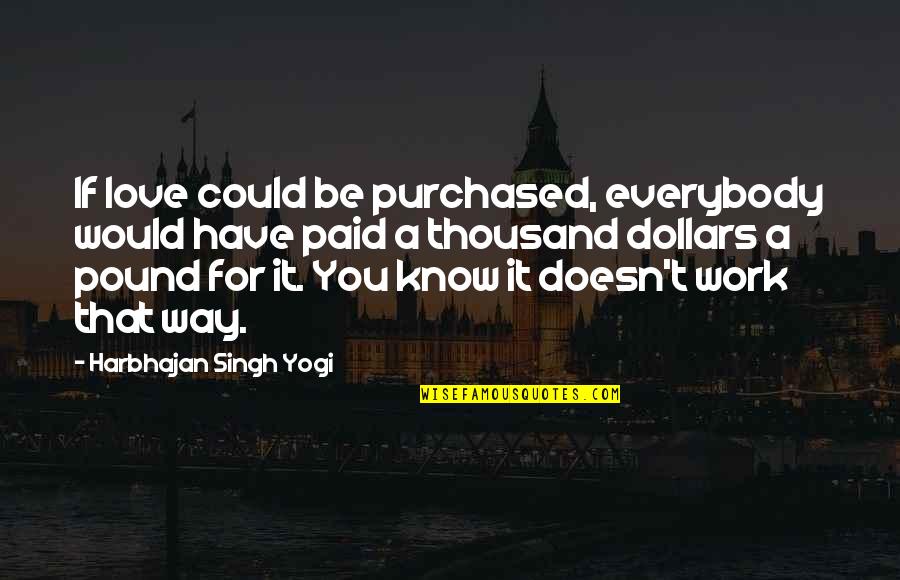 If love could be purchased, everybody would have paid a thousand dollars a pound for it. You know it doesn't work that way. —
Harbhajan Singh Yogi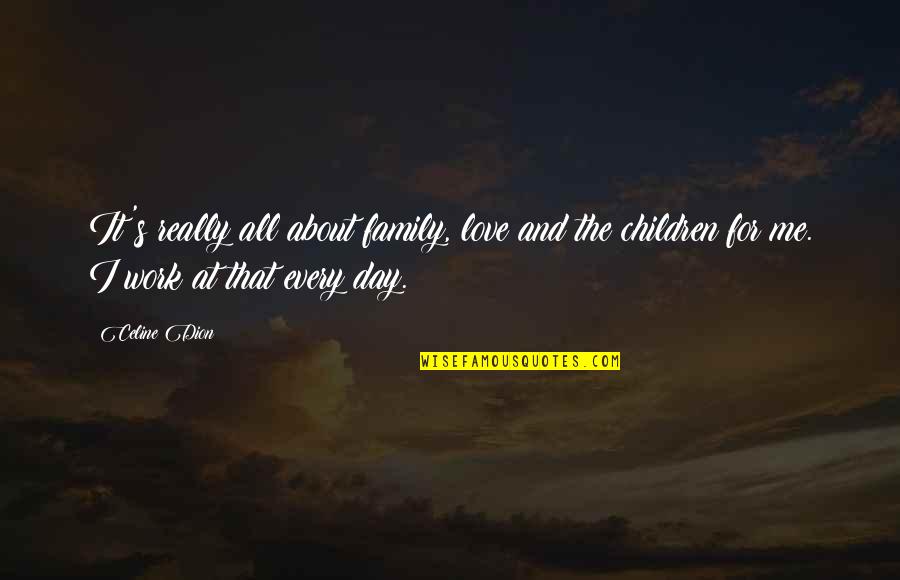 It's really all about family, love and the children for me. I work at that every day. —
Celine Dion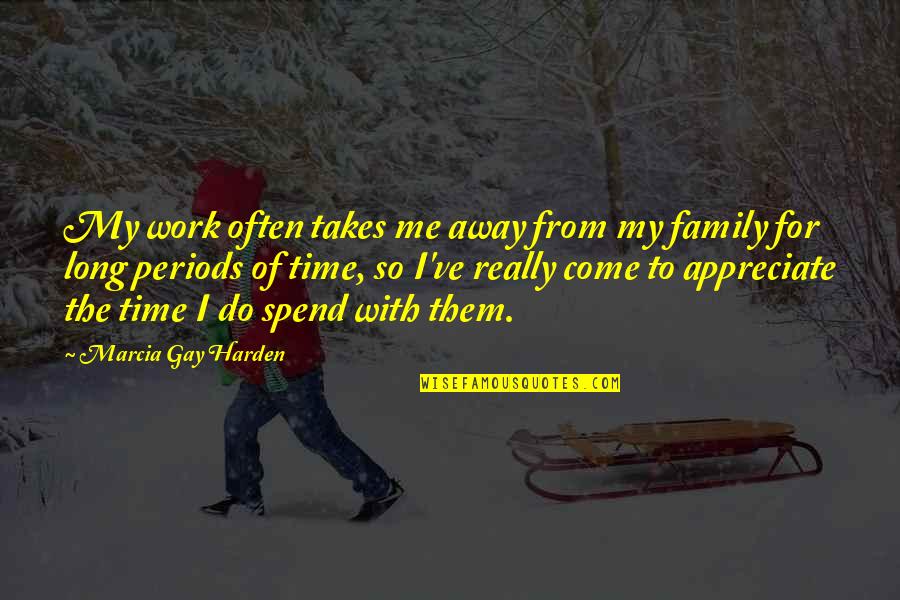 My work often takes me away from my family for long periods of time, so I've really come to appreciate the time I do spend with them. —
Marcia Gay Harden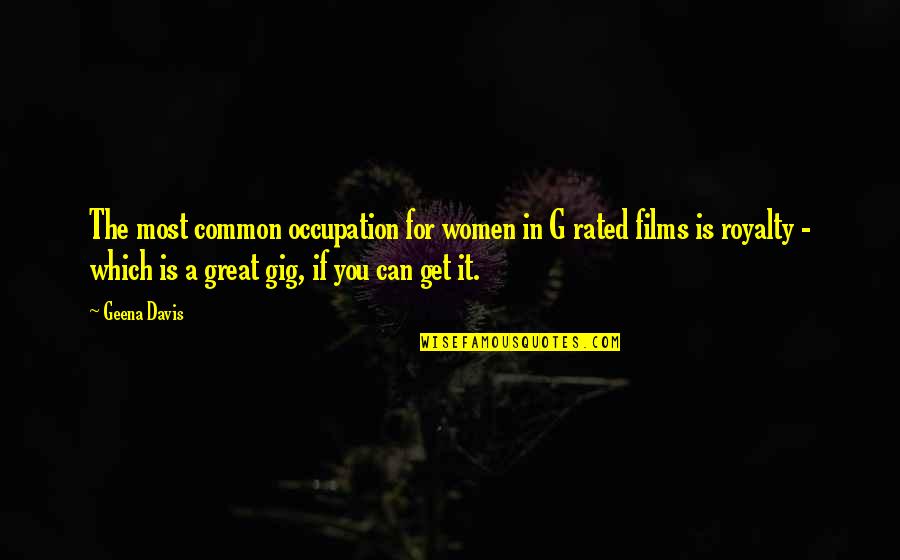 The most common occupation for women in G rated films is royalty - which is a great gig, if you can get it. —
Geena Davis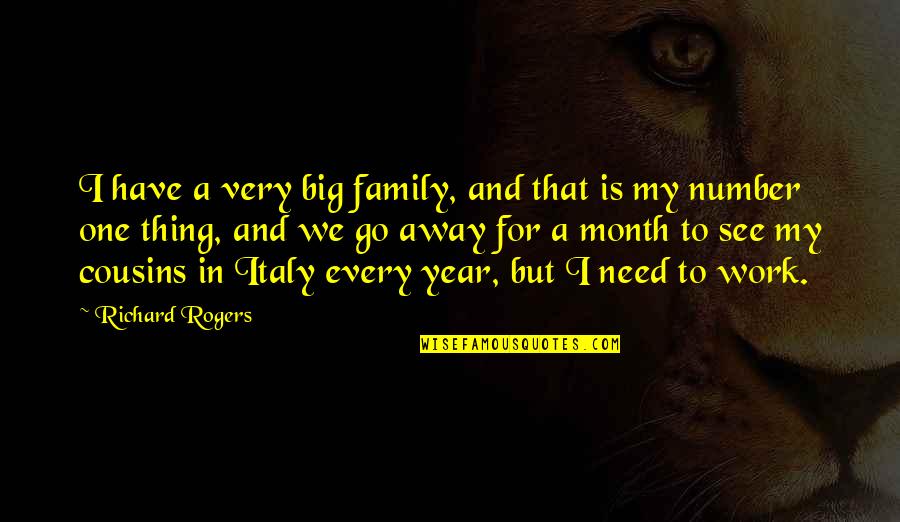 I have a very big family, and that is my number one thing, and we go away for a month to see my cousins in Italy every year, but I need to work. —
Richard Rogers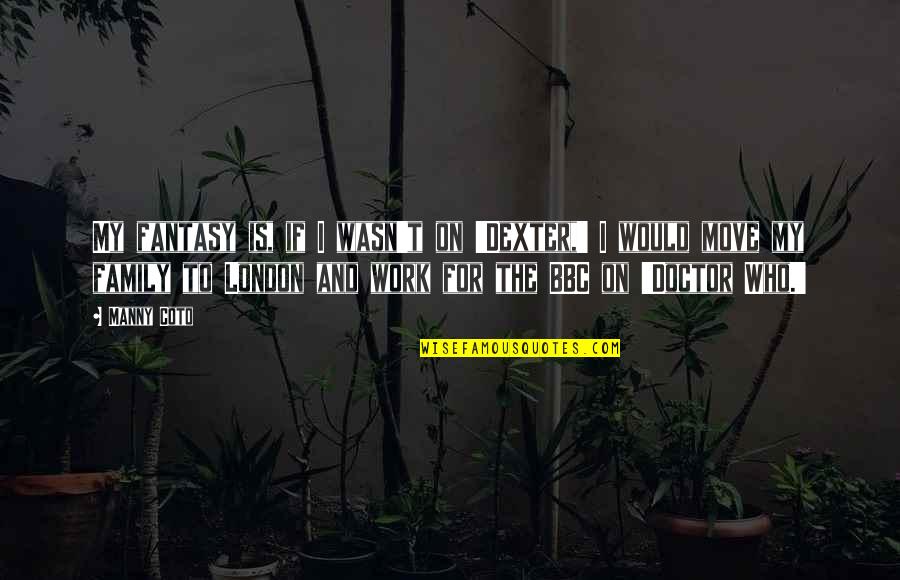 My fantasy is, if I wasn't on 'Dexter,' I would move my family to London and work for the BBC on 'Doctor Who.' —
Manny Coto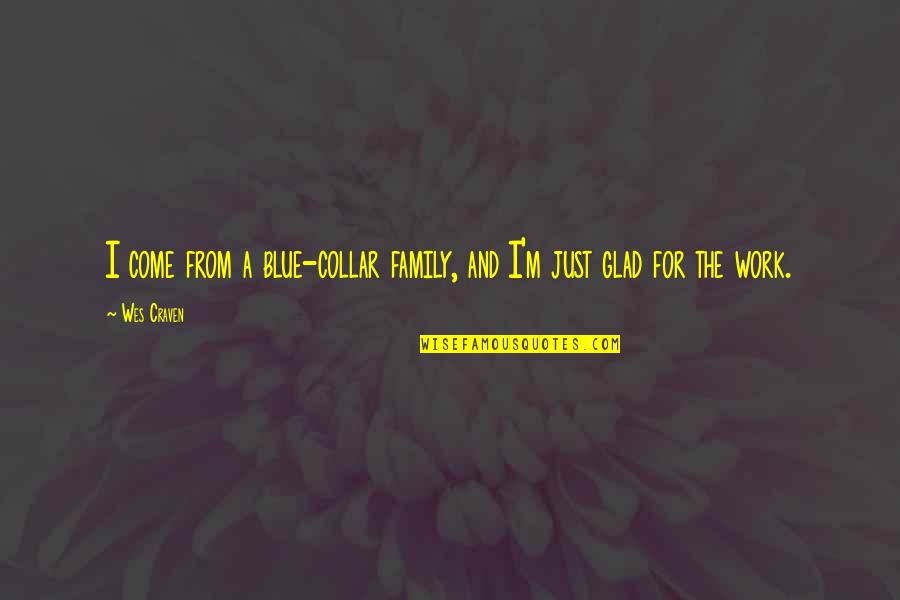 I come from a blue-collar family, and I'm just glad for the work. —
Wes Craven
Work hard, but make time for you love, family and friends. Nobody remembers powerpoint presentations on your final day —
Chetan Bhagat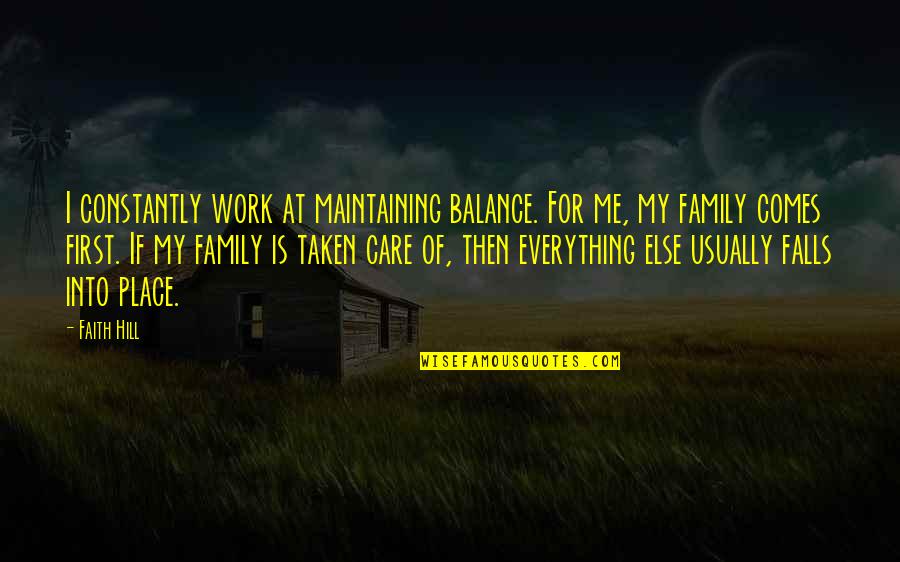 I constantly work at maintaining balance. For me, my family comes first. If my family is taken care of, then everything else usually falls into place. —
Faith Hill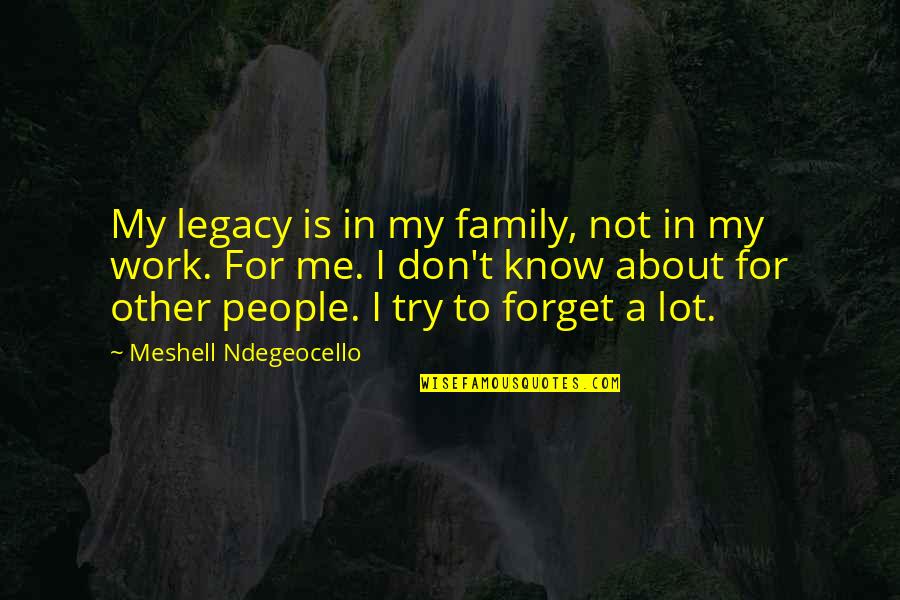 My legacy is in my family, not in my work. For me. I don't know about for other people. I try to forget a lot. —
Meshell Ndegeocello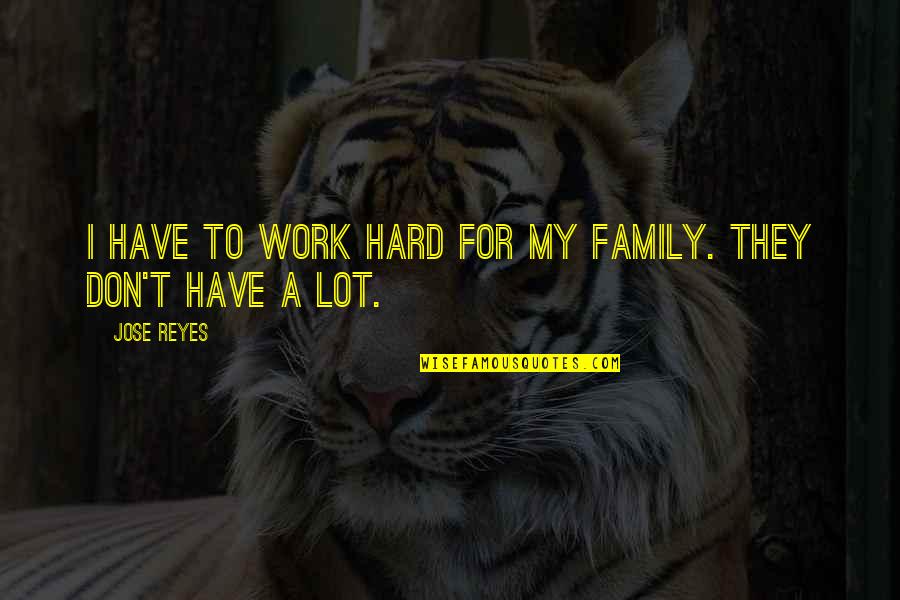 I have to work hard for my family. They don't have a lot. —
Jose Reyes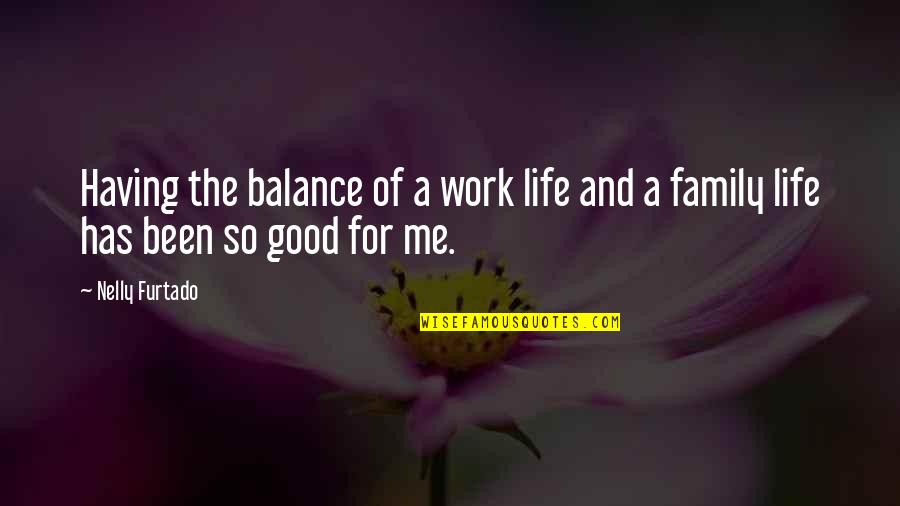 Having the balance of a work life and a family life has been so good for me. —
Nelly Furtado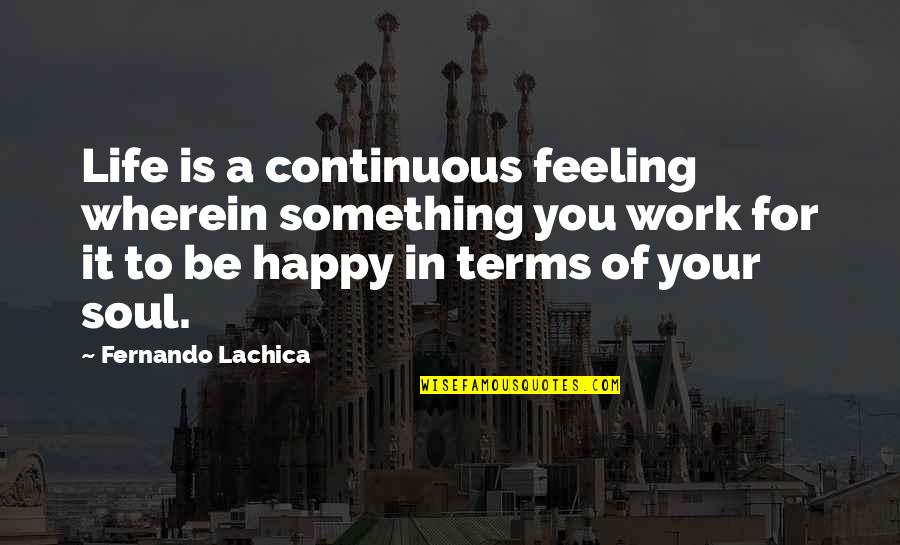 Life is a continuous feeling wherein something you work for it to be happy in terms of your soul. —
Fernando Lachica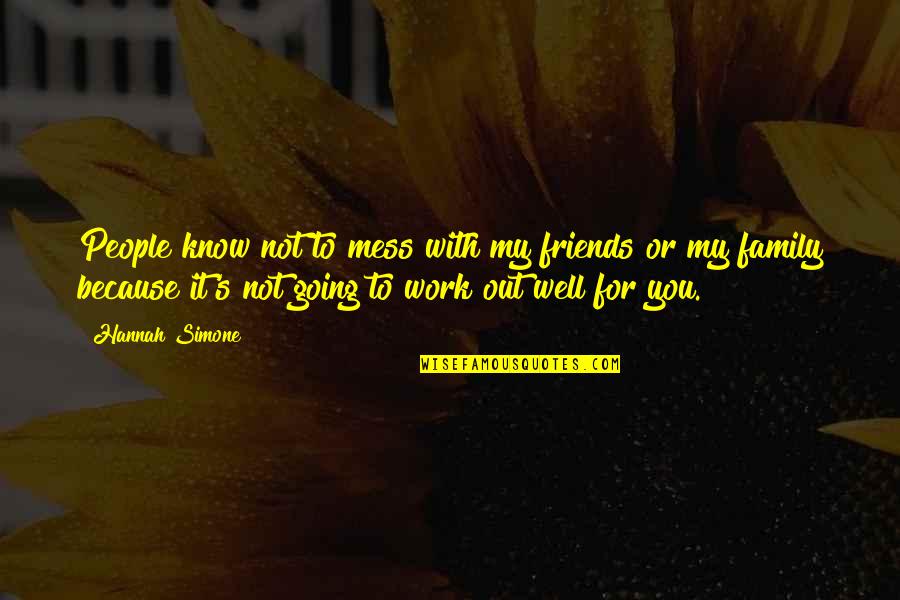 People know not to mess with my friends or my family because it's not going to work out well for you. —
Hannah Simone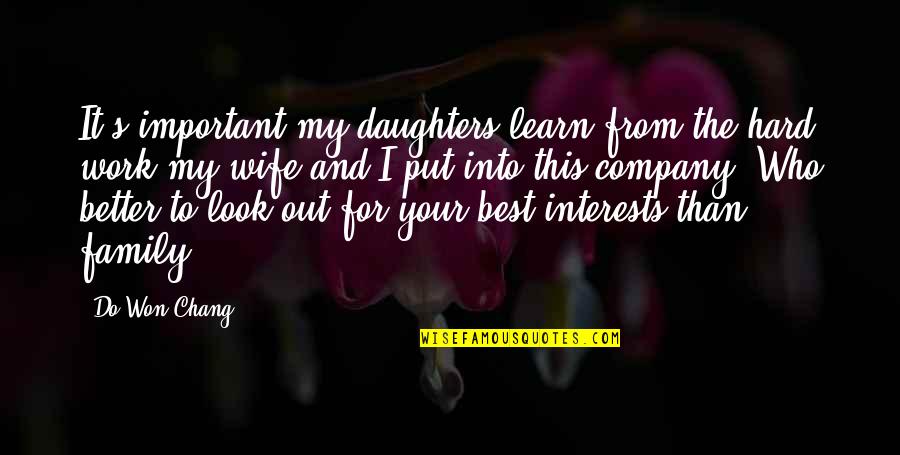 It's important my daughters learn from the hard work my wife and I put into this company. Who better to look out for your best interests than family? —
Do Won Chang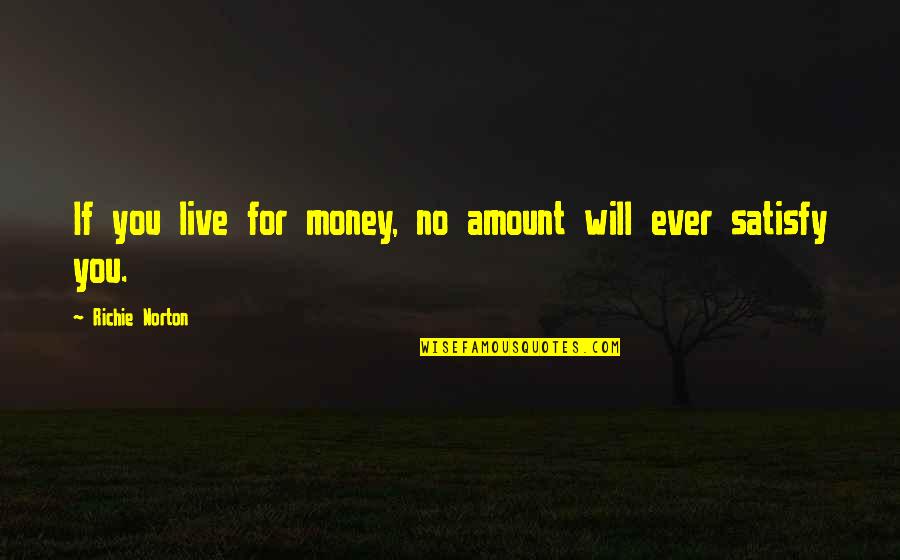 If you live for money, no amount will ever satisfy you. —
Richie Norton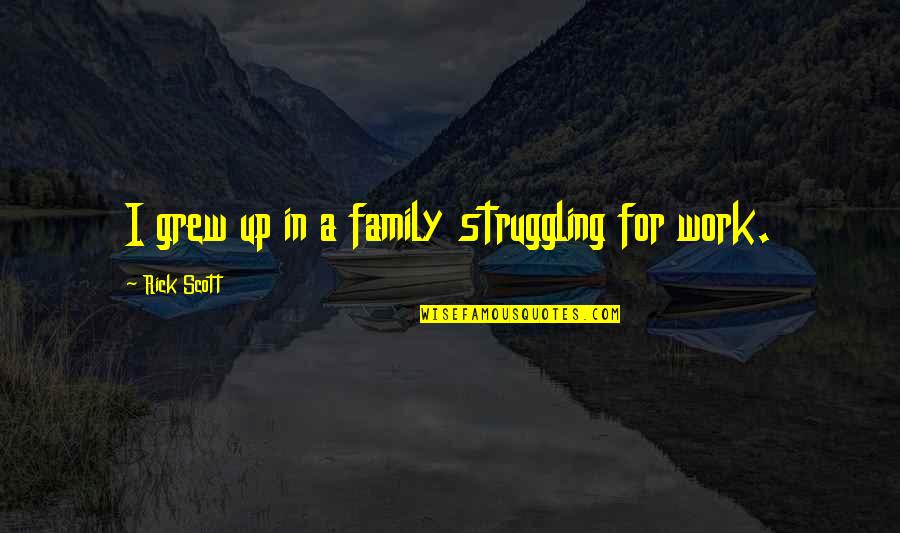 I grew up in a family struggling for work. —
Rick Scott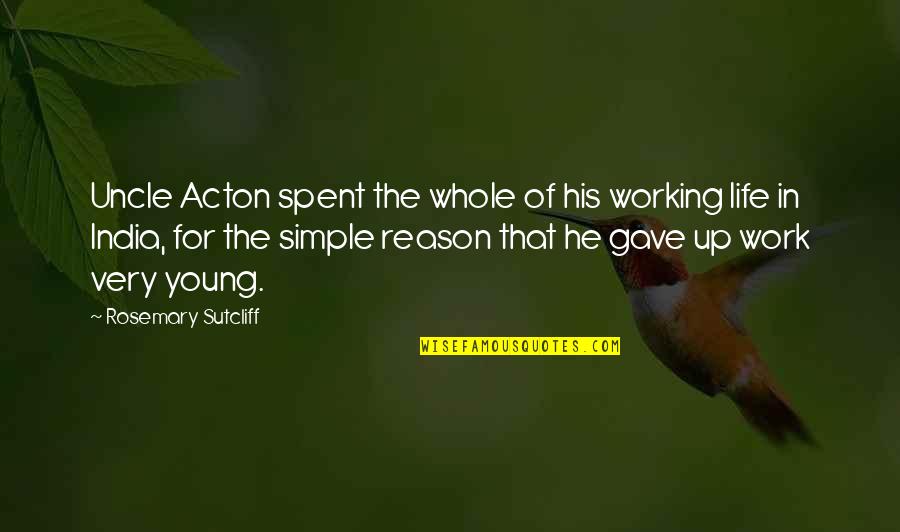 Uncle Acton spent the whole of his working life in India, for the simple reason that he gave up work very young. —
Rosemary Sutcliff
All writers have roots they draw from - travel, work, family. My roots are in science and it is fertile ground for fiction. —
Alan Lightman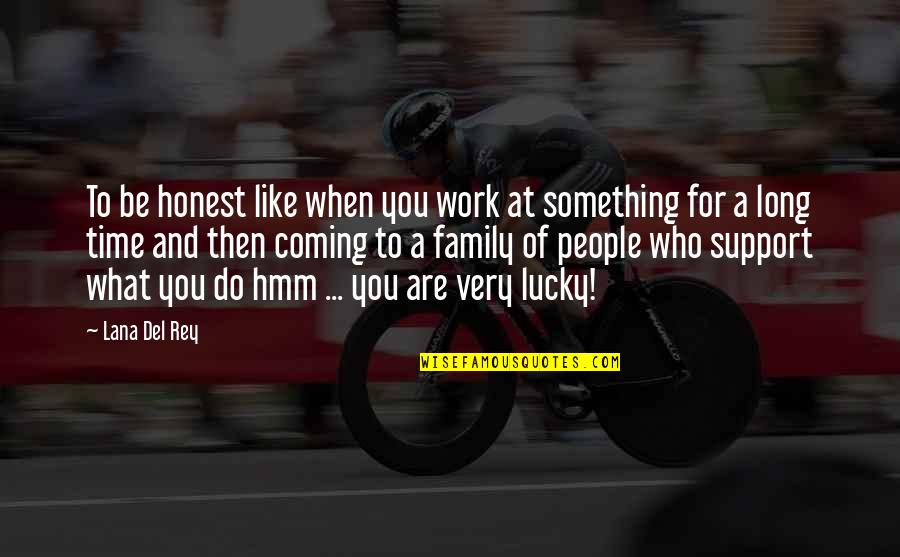 To be honest like when you work at something for a long time and then coming to a family of people who support what you do hmm ... you are very lucky! —
Lana Del Rey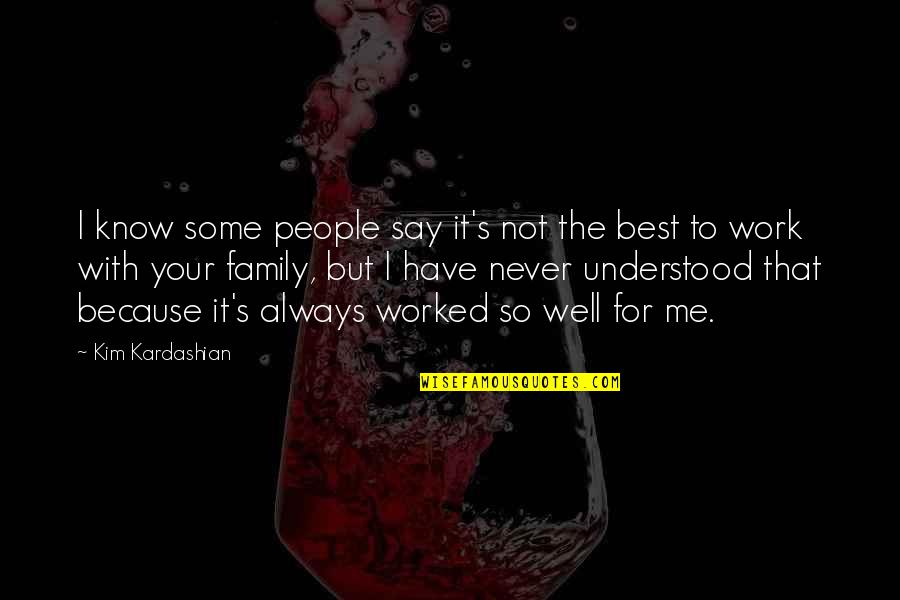 I know some people say it's not the best to work with your family, but I have never understood that because it's always worked so well for me. —
Kim Kardashian