Words And Their Meanings Quotes
Collection of top 34 famous quotes about Words And Their Meanings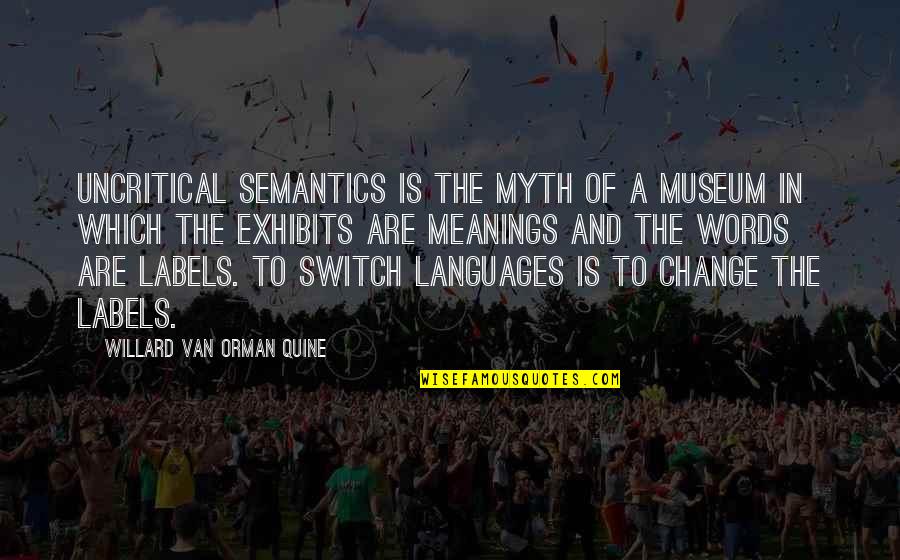 Uncritical semantics is the myth of a museum in which the exhibits are meanings and the words are labels. To switch languages is to change the labels.
—
Willard Van Orman Quine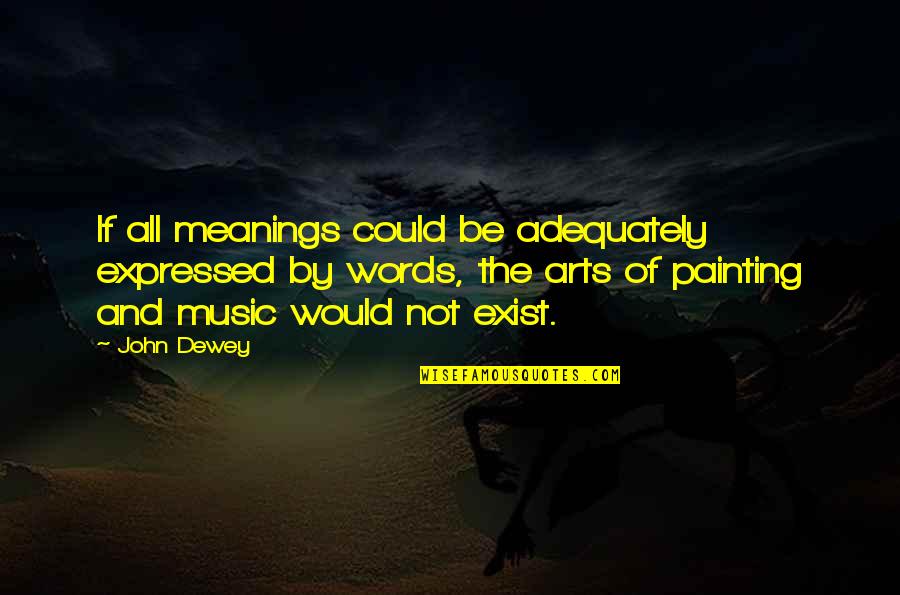 If all meanings could be adequately expressed by words, the arts of painting and music would not exist.
—
John Dewey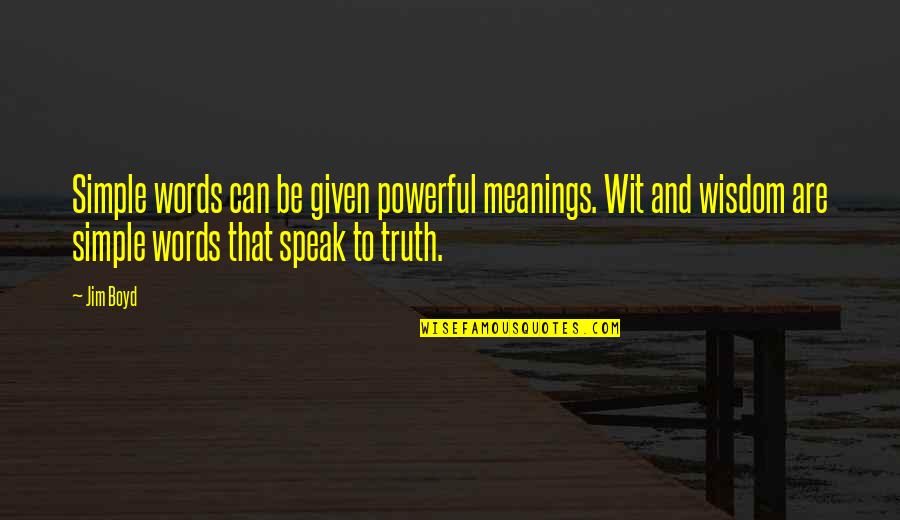 Simple words can be given powerful meanings. Wit and wisdom are simple words that speak to truth.
—
Jim Boyd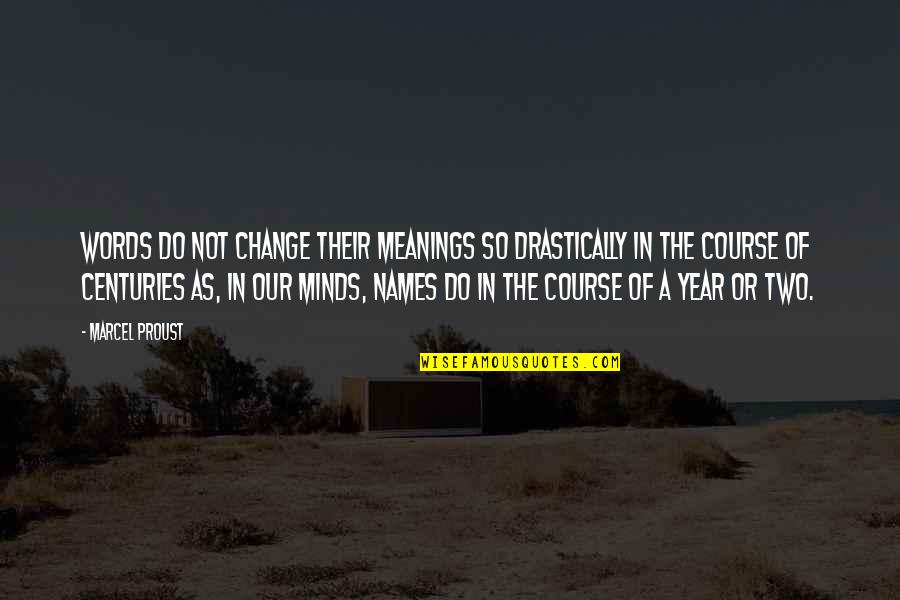 Words do not change their meanings so drastically in the course of centuries as, in our minds, names do in the course of a year or two.
—
Marcel Proust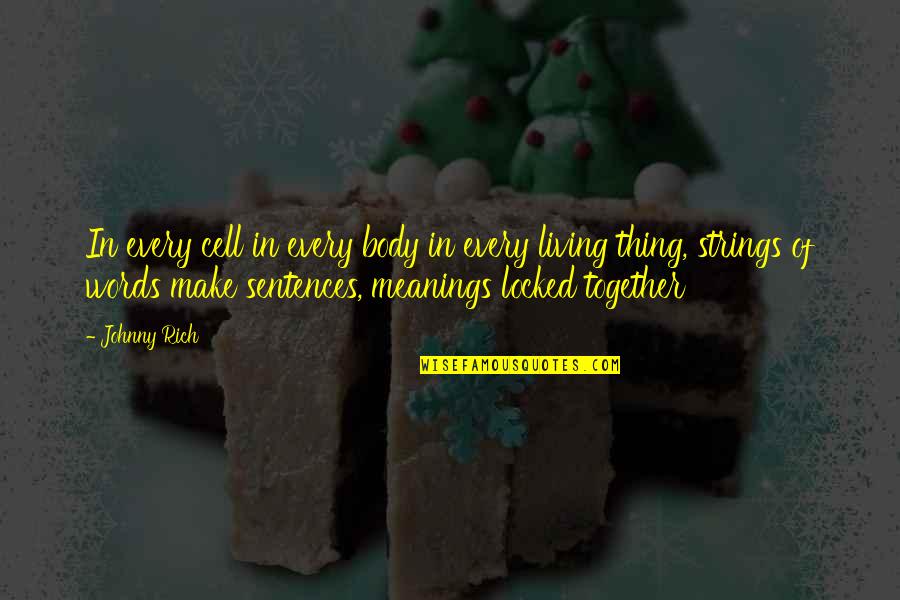 In every cell in every body in every living thing, strings of words make sentences, meanings locked together
—
Johnny Rich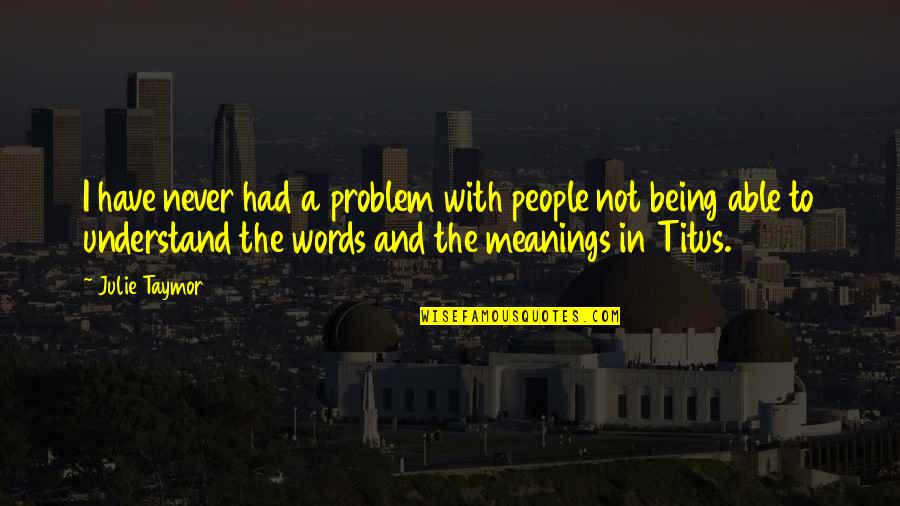 I have never had a problem with people not being able to understand the words and the meanings in Titus.
—
Julie Taymor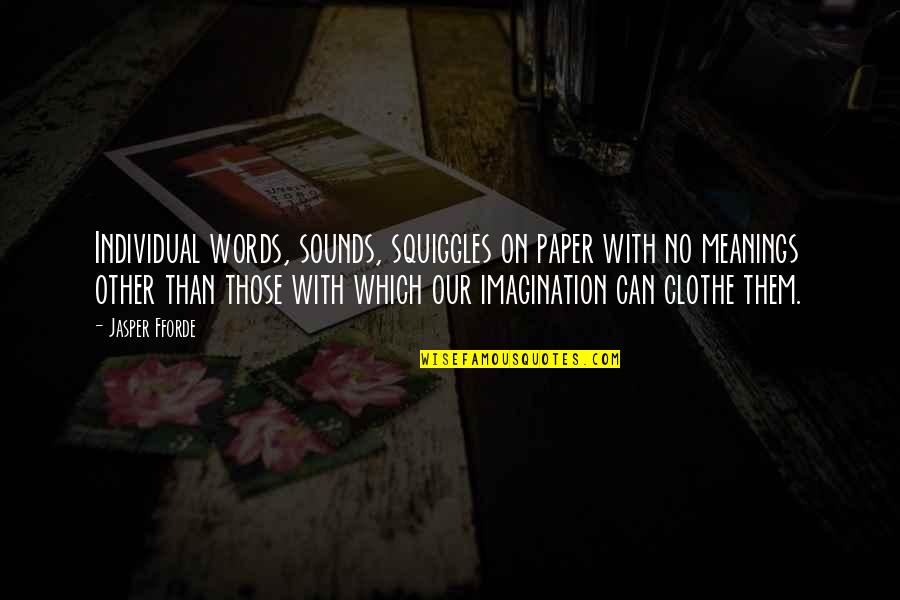 Individual words, sounds, squiggles on paper with no meanings other than those with which our imagination can clothe them.
—
Jasper Fforde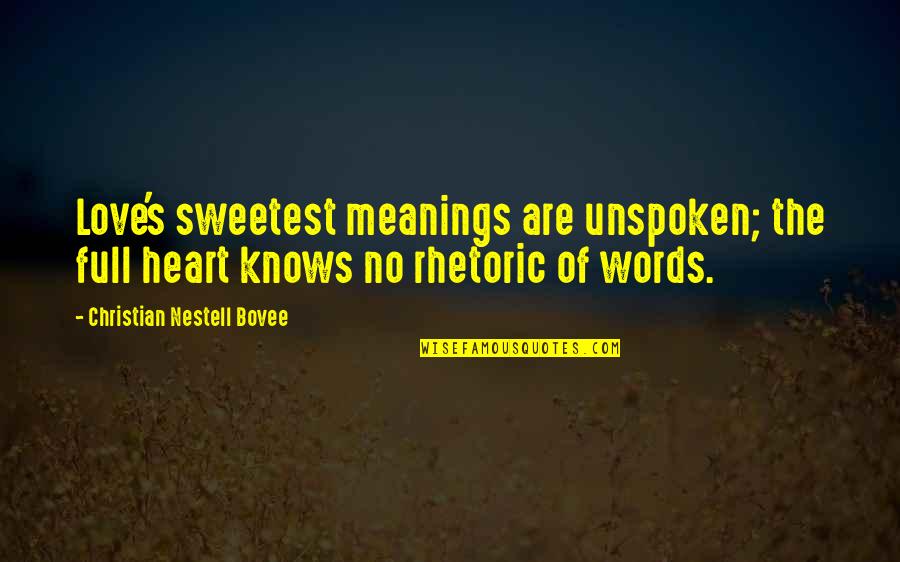 Love's sweetest meanings are unspoken; the full heart knows no rhetoric of words.
—
Christian Nestell Bovee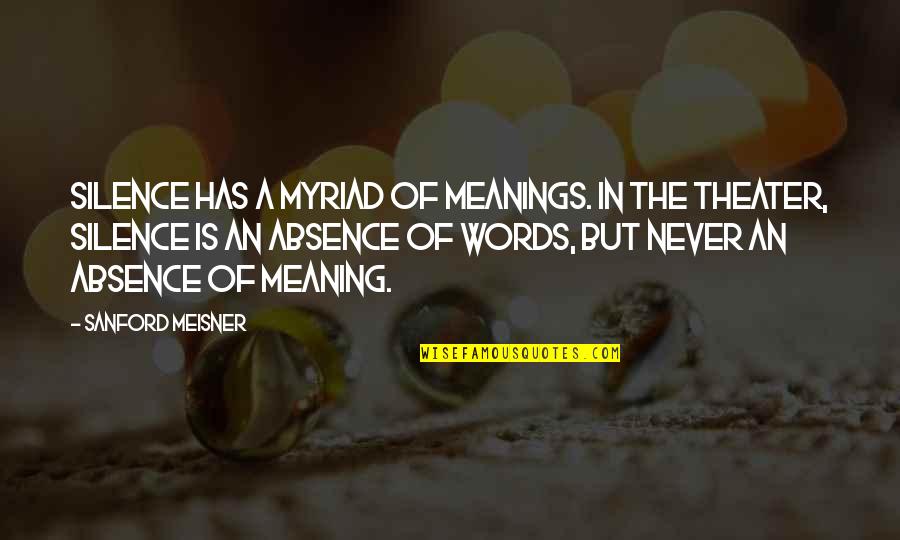 Silence has a myriad of meanings. In the theater, silence is an absence of words, but never an absence of meaning.
—
Sanford Meisner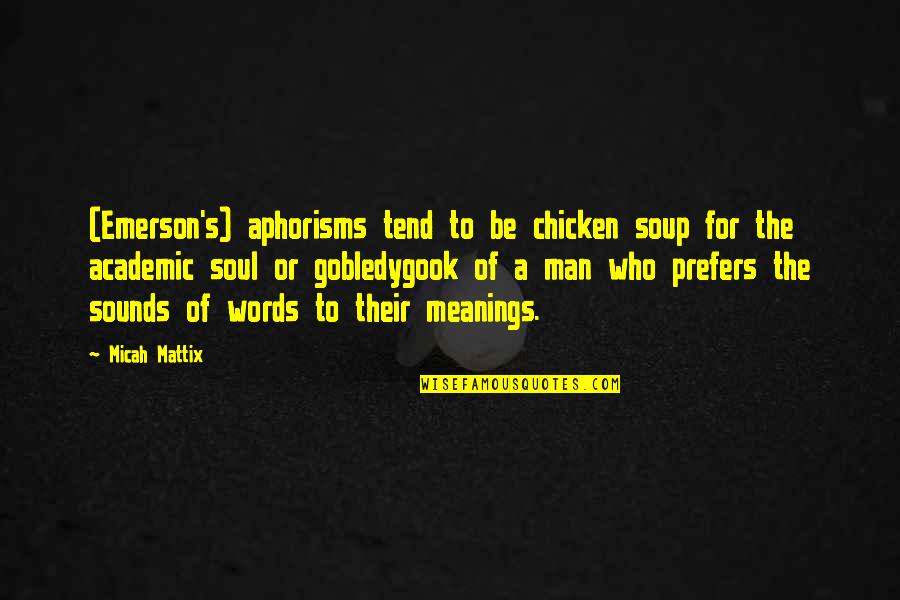 (Emerson's) aphorisms tend to be chicken soup for the academic soul or gobledygook of a man who prefers the sounds of words to their meanings. —
Micah Mattix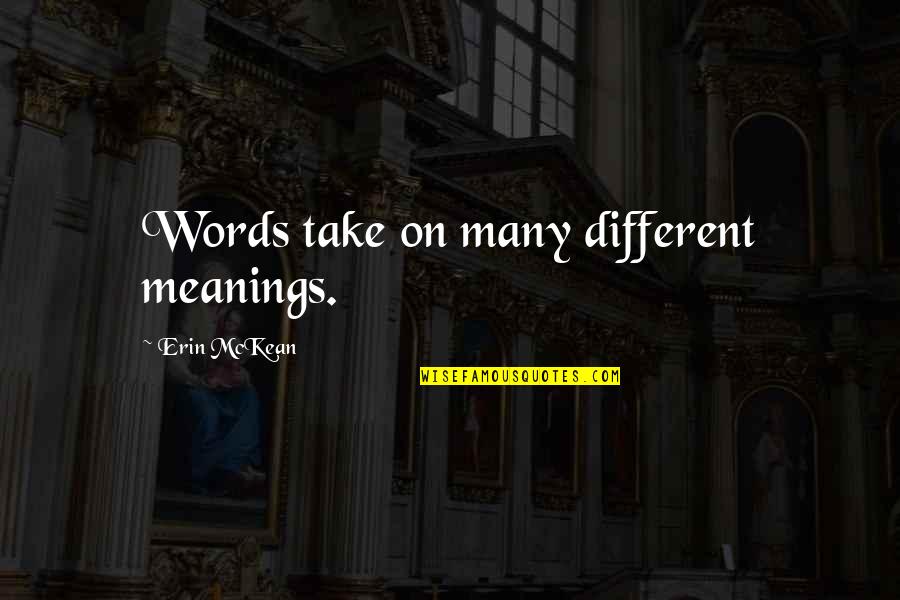 Words take on many different meanings. —
Erin McKean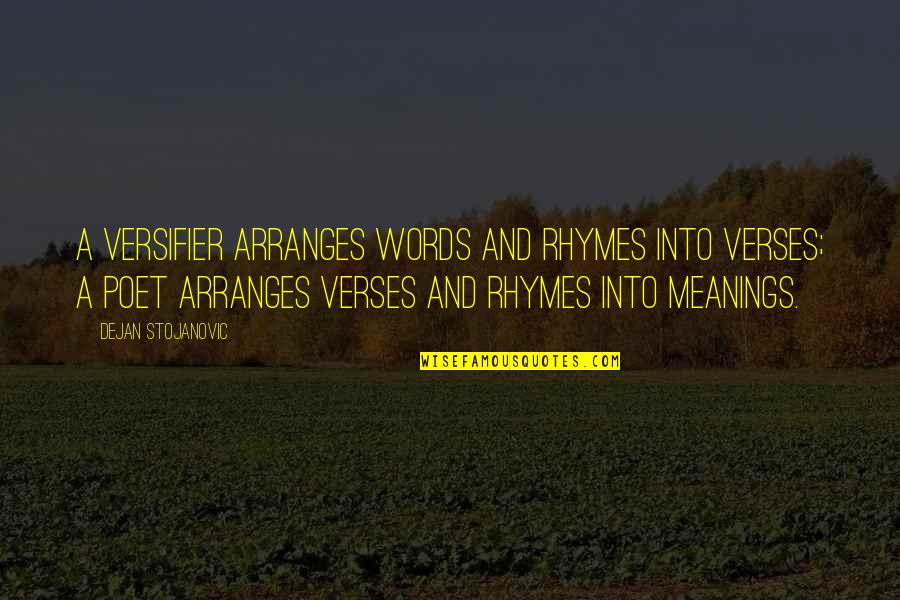 A versifier arranges words and rhymes into verses; a poet arranges verses and rhymes into meanings. —
Dejan Stojanovic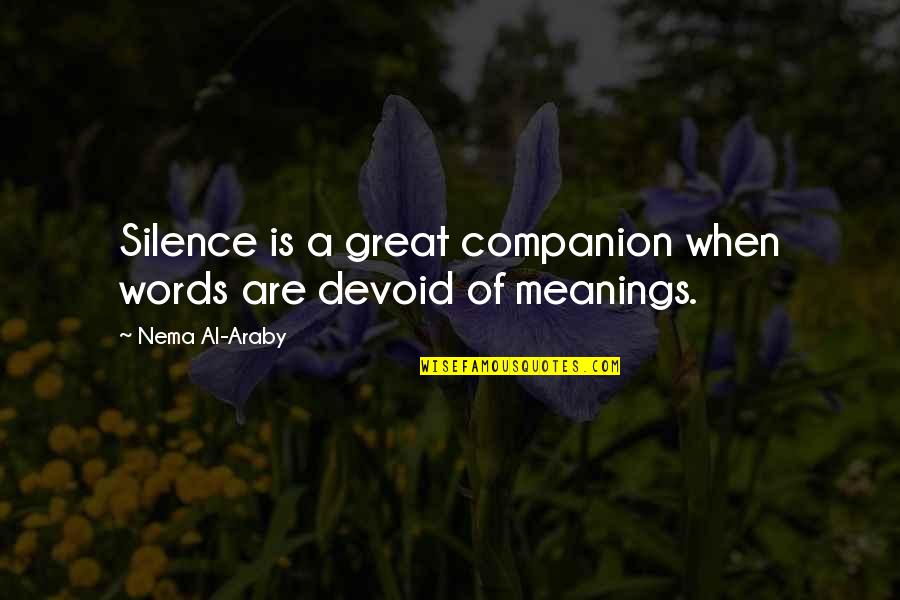 Silence is a great companion when words are devoid of meanings. —
Nema Al-Araby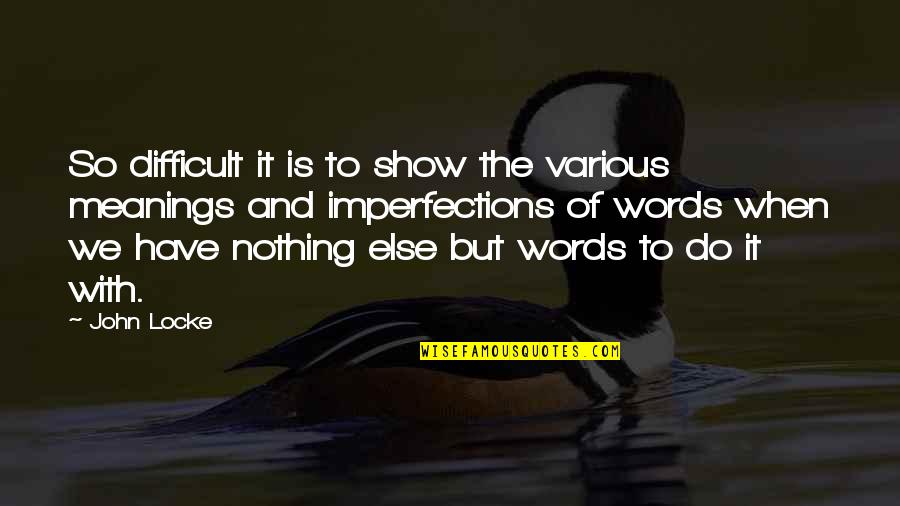 So difficult it is to show the various meanings and imperfections of words when we have nothing else but words to do it with. —
John Locke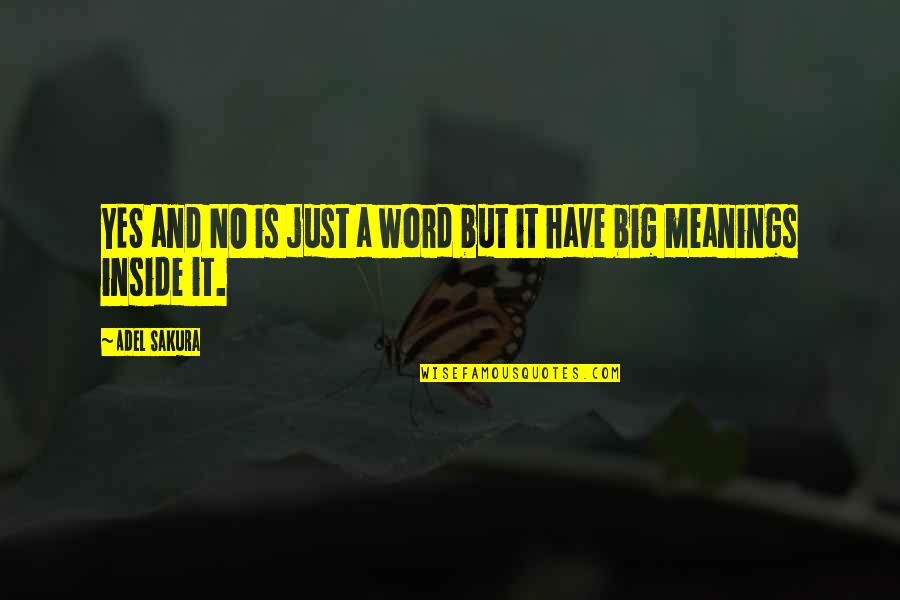 YES and NO is just a word but it have big meanings inside it. —
Adel Sakura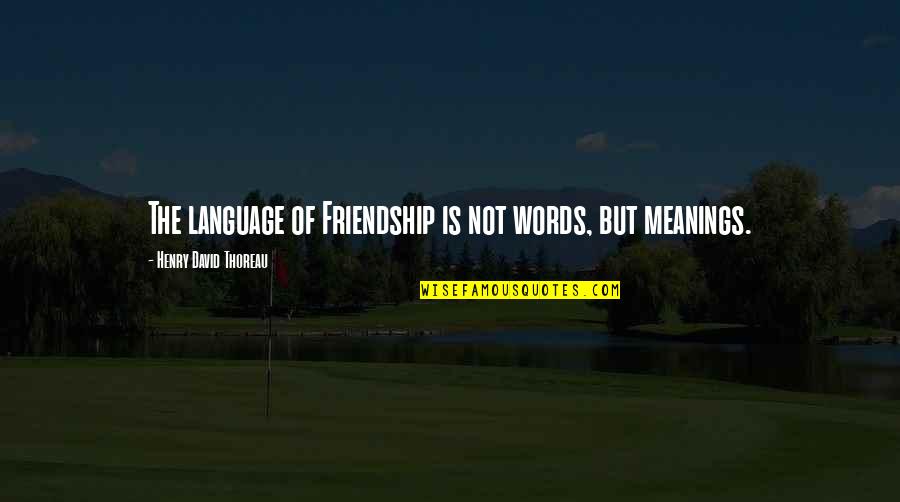 The language of Friendship is not words, but meanings. —
Henry David Thoreau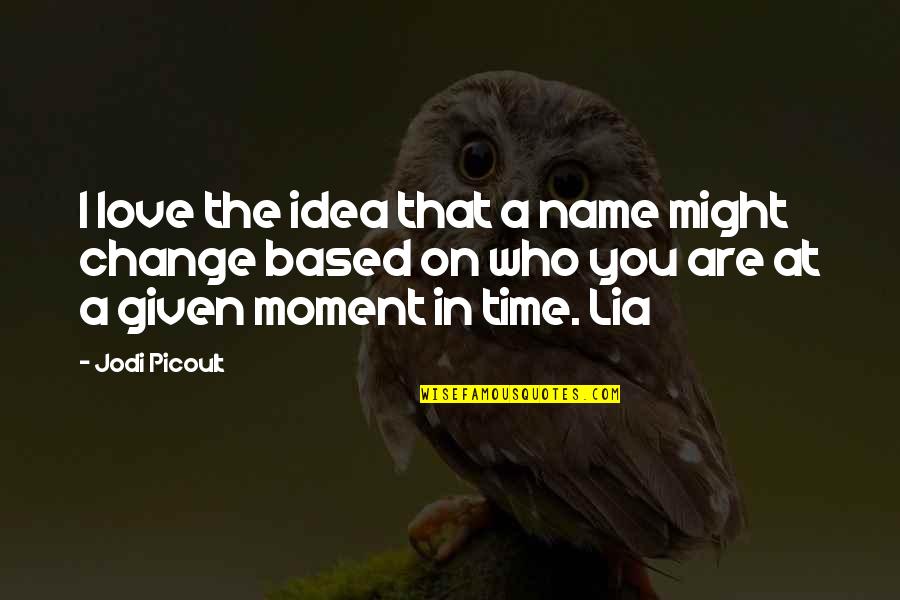 I love the idea that a name might change based on who you are at a given moment in time.
Lia —
Jodi Picoult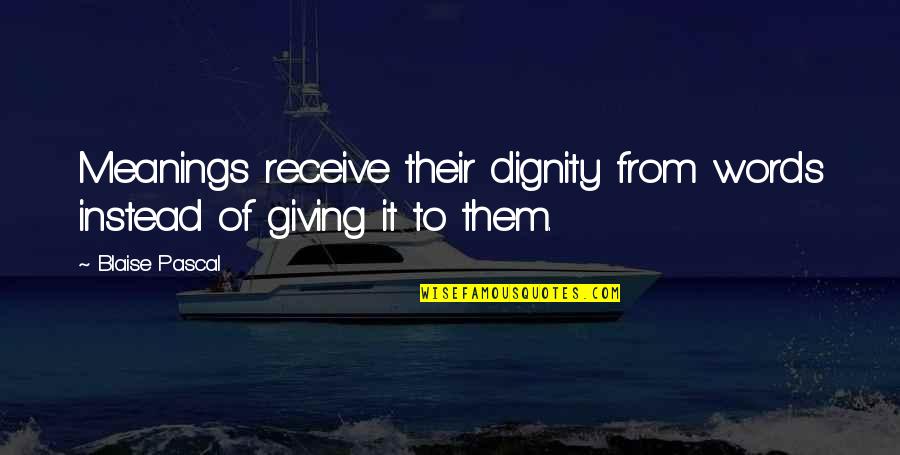 Meanings receive their dignity from words instead of giving it to them. —
Blaise Pascal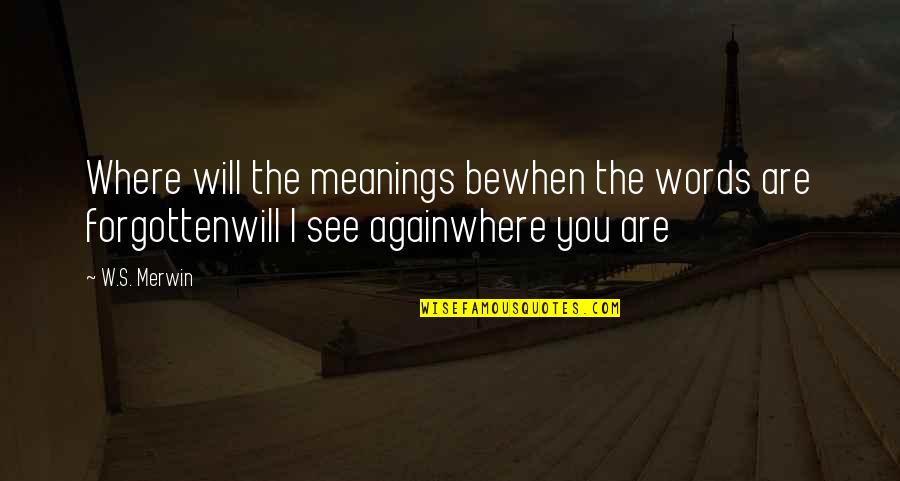 Where will the meanings be
when the words are forgotten
will I see again
where you are —
W.S. Merwin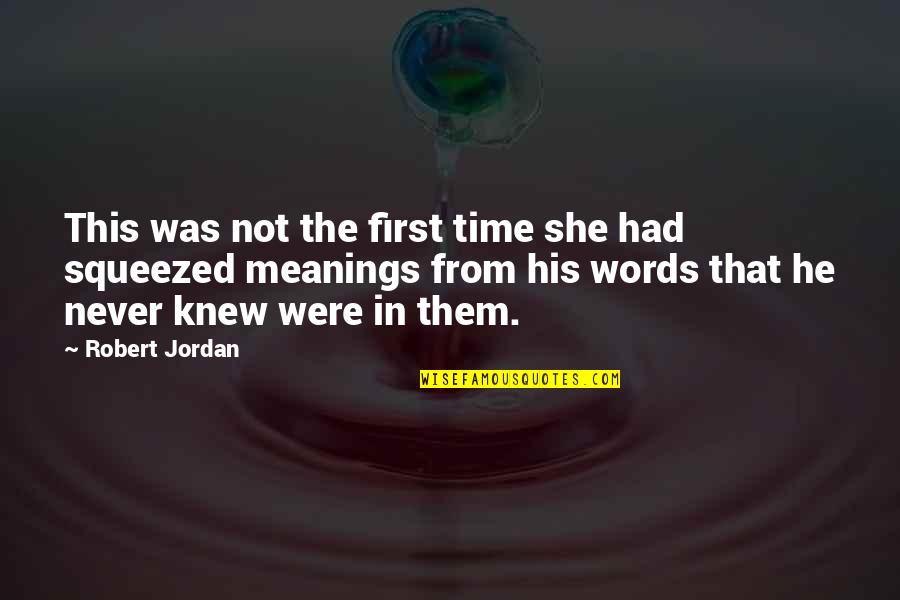 This was not the first time she had squeezed meanings from his words that he never knew were in them. —
Robert Jordan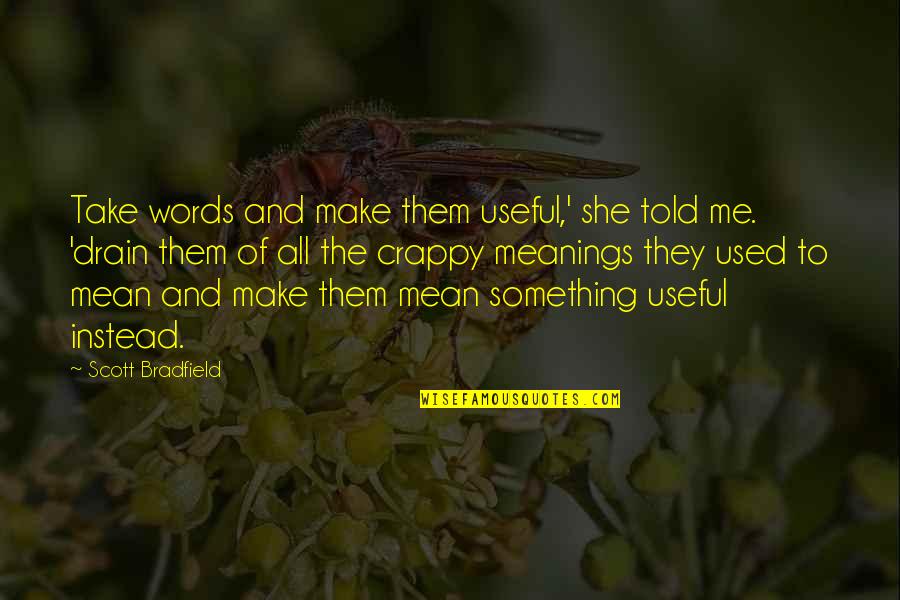 Take words and make them useful,' she told me. 'drain them of all the crappy meanings they used to mean and make them mean something useful instead. —
Scott Bradfield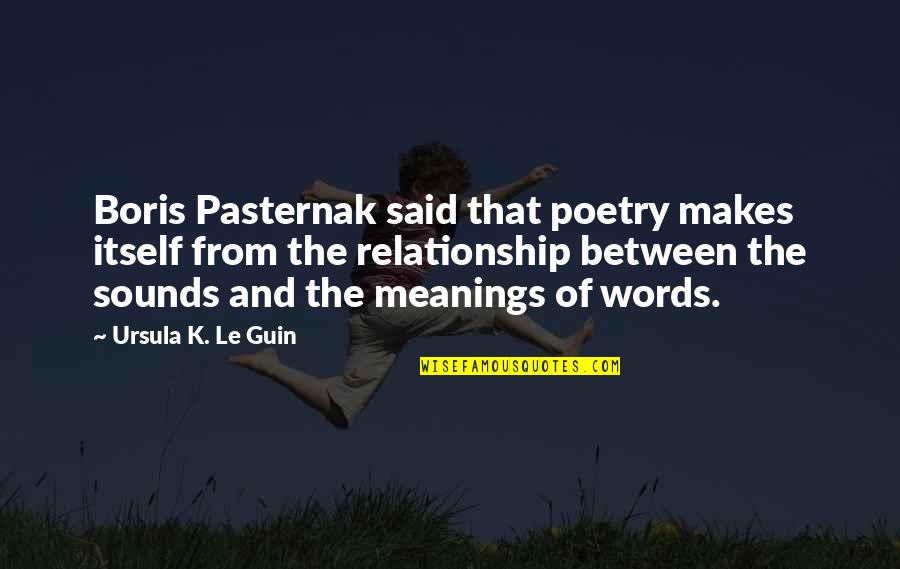 Boris Pasternak said that poetry makes itself from the relationship between the sounds and the meanings of words. —
Ursula K. Le Guin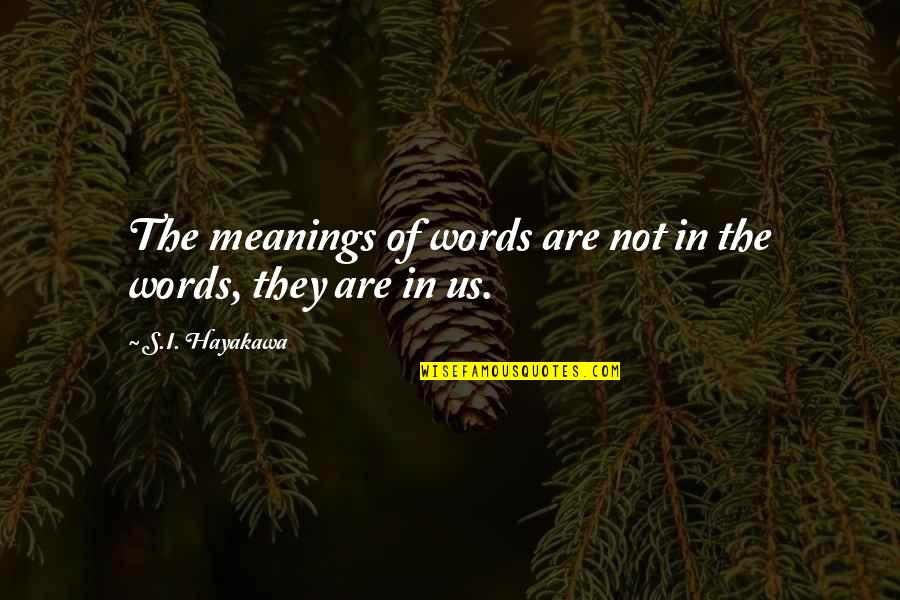 The meanings of words are not in the words, they are in us. —
S.I. Hayakawa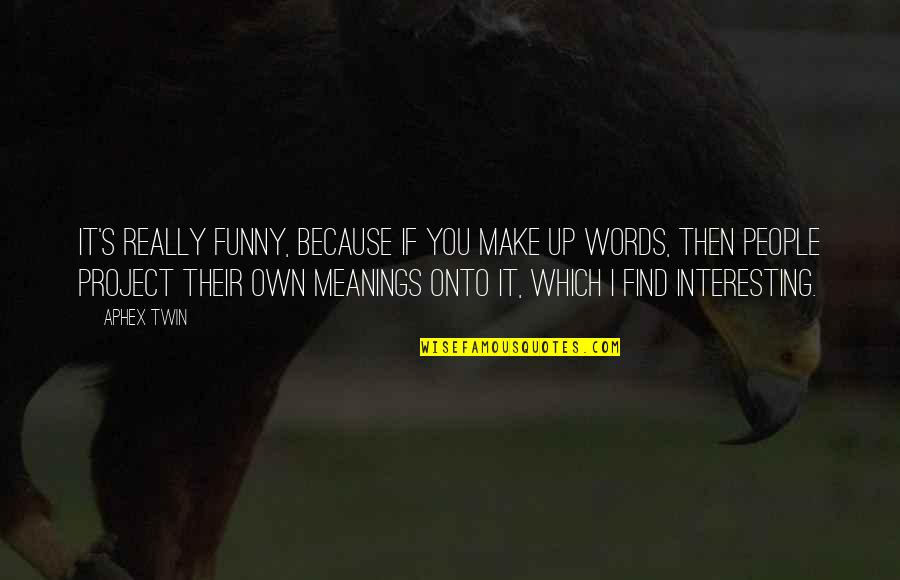 It's really funny, because if you make up words, then people project their own meanings onto it, which I find interesting. —
Aphex Twin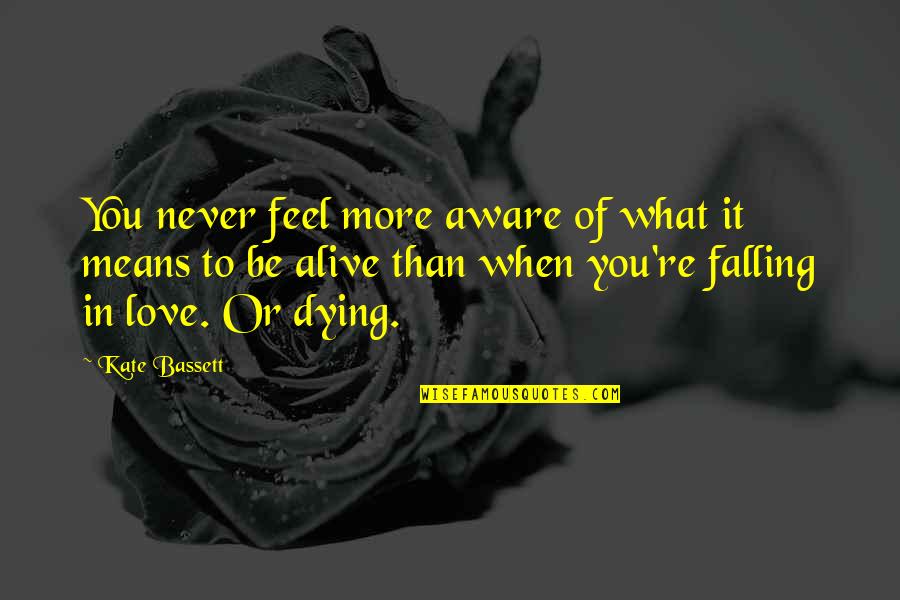 You never feel more aware of what it means to be alive than when you're falling in love. Or dying. —
Kate Bassett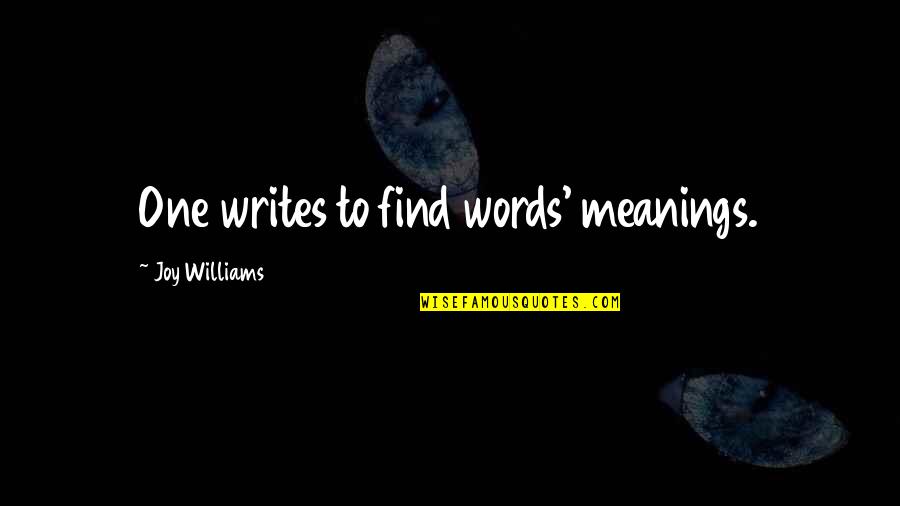 One writes to find words' meanings. —
Joy Williams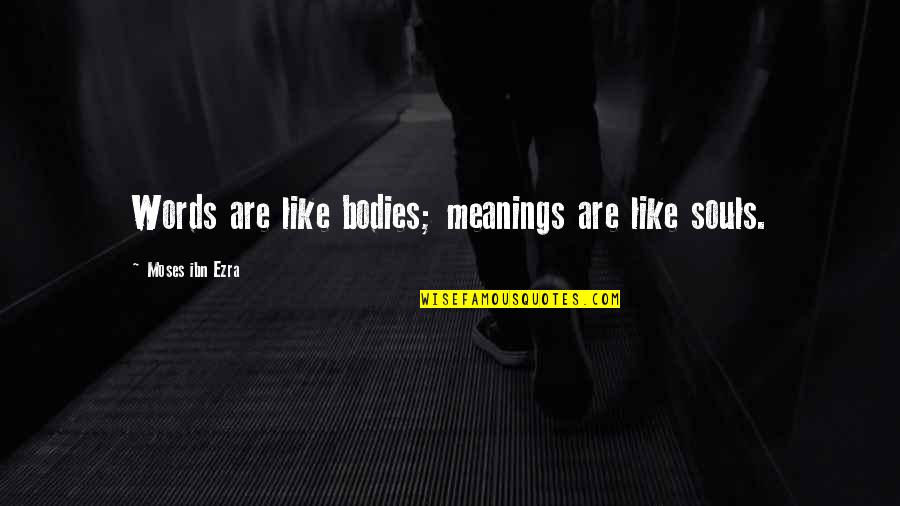 Words are like bodies; meanings are like souls. —
Moses Ibn Ezra
The orange flames waved at the crowd as paper and print dissolved inside them. Burning words were torn from their sentences. —
Markus Zusak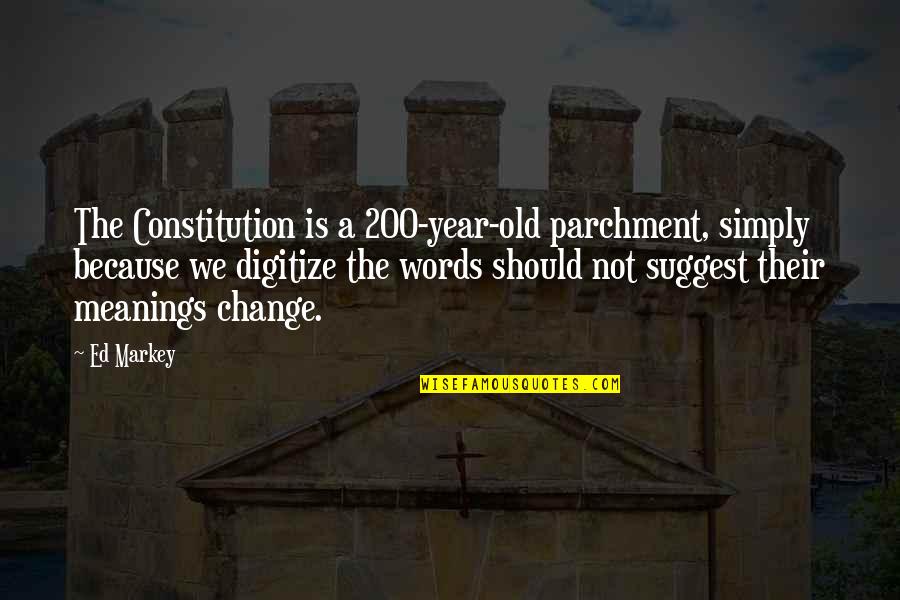 The Constitution is a 200-year-old parchment, simply because we digitize the words should not suggest their meanings change. —
Ed Markey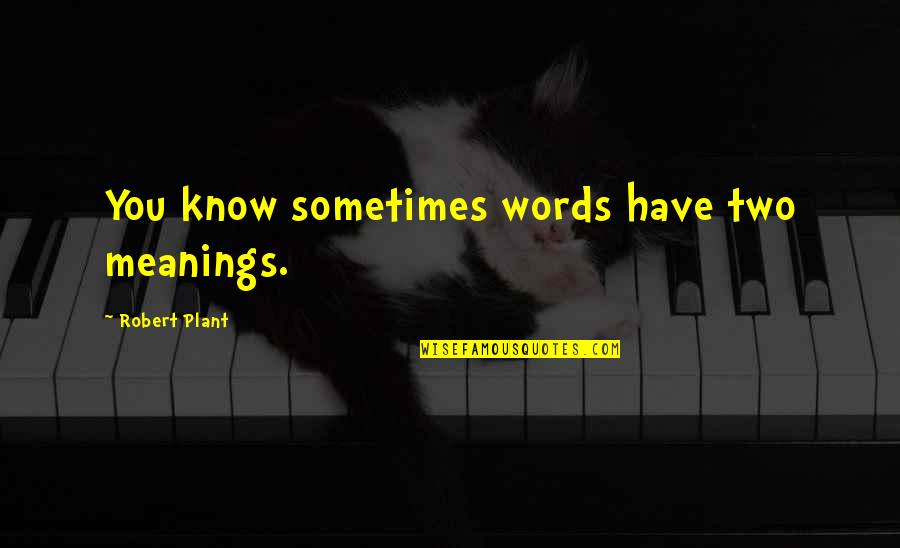 You know sometimes words have two meanings. —
Robert Plant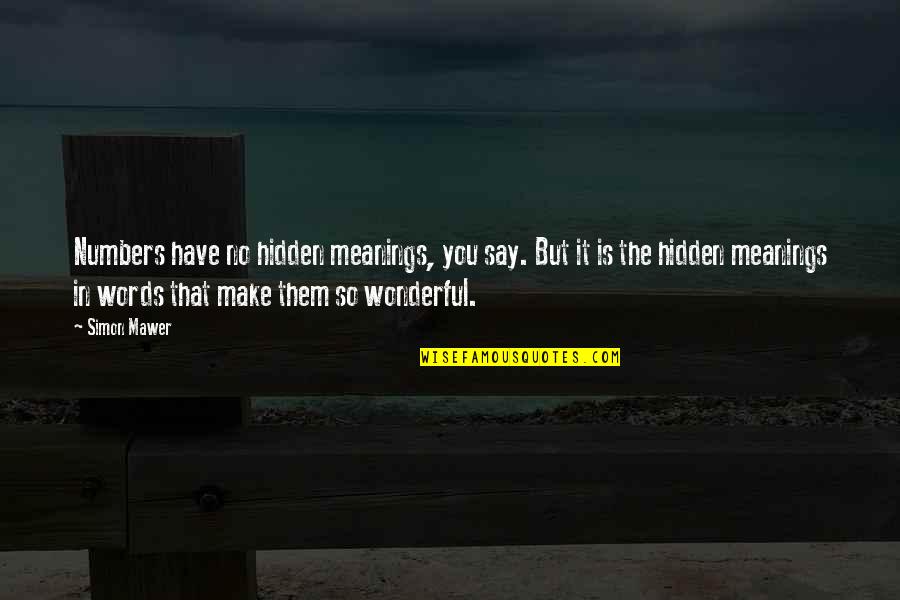 Numbers have no hidden meanings, you say. But it is the hidden meanings in words that make them so wonderful. —
Simon Mawer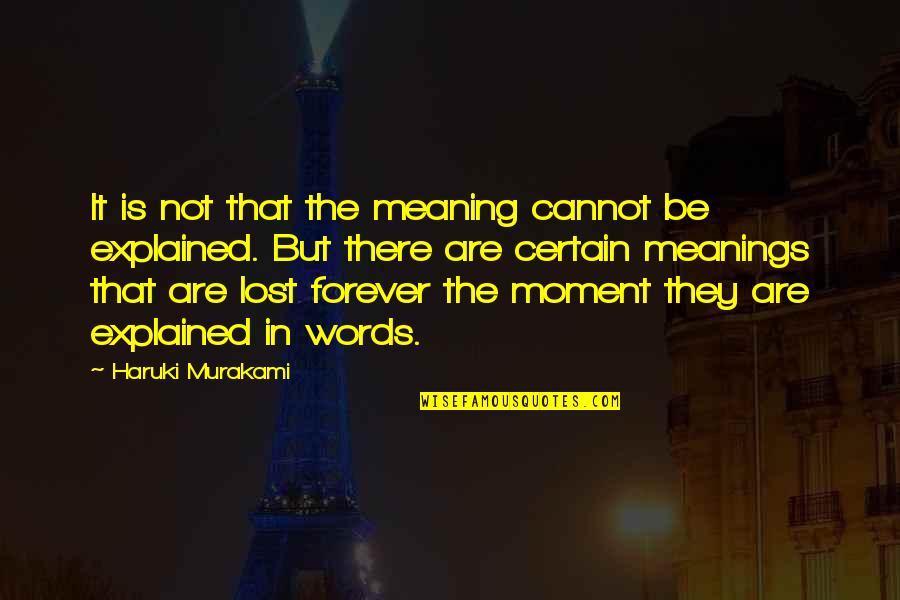 It is not that the meaning cannot be explained. But there are certain meanings that are lost forever the moment they are explained in words. —
Haruki Murakami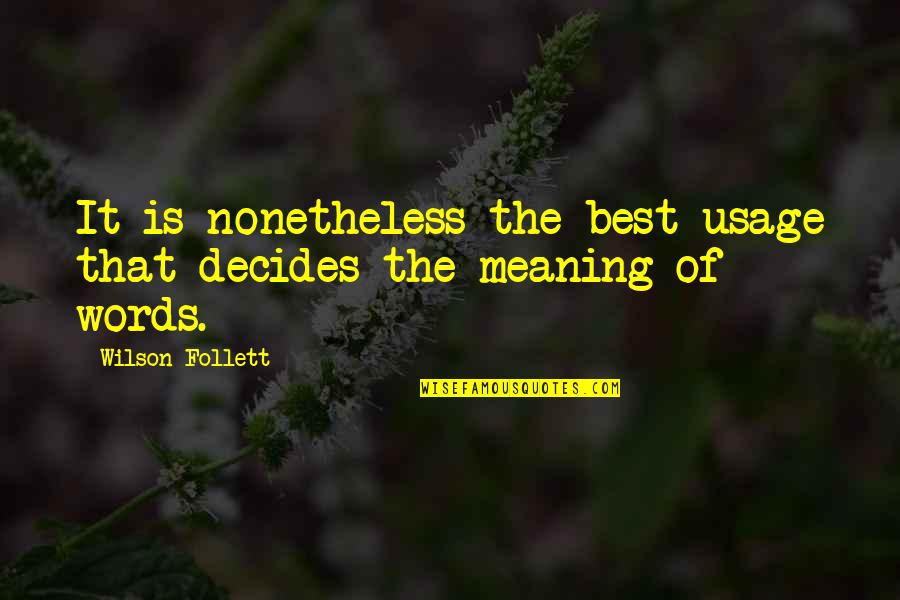 It is nonetheless the best usage that decides the meaning of words. —
Wilson Follett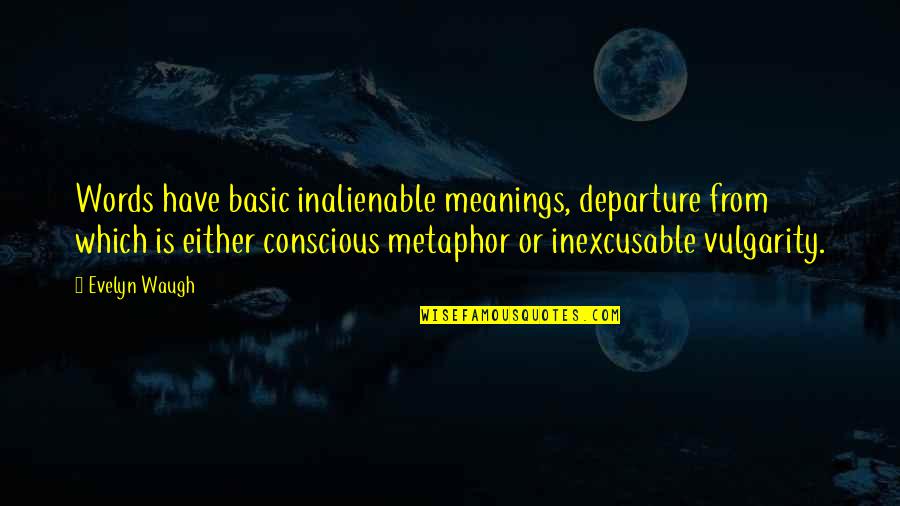 Words have basic inalienable meanings, departure from which is either conscious metaphor or inexcusable vulgarity. —
Evelyn Waugh