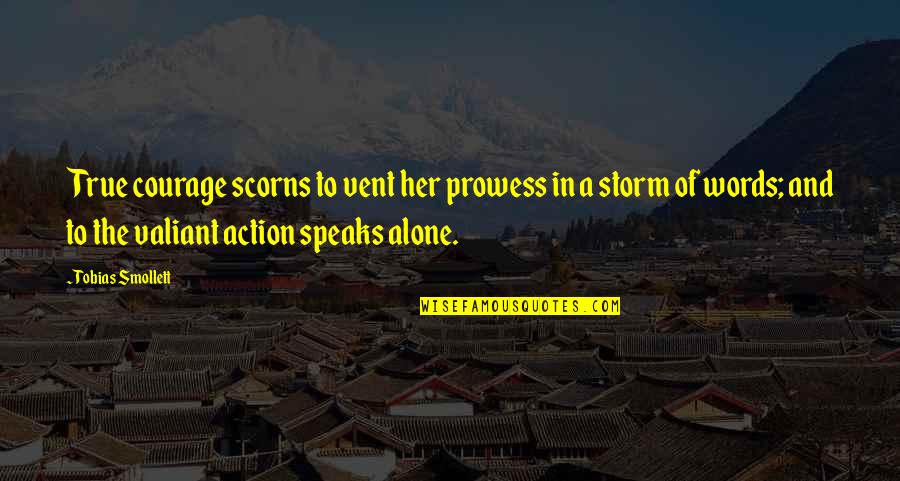 True courage scorns to vent her prowess in a storm of words; and to the valiant action speaks alone.
—
Tobias Smollett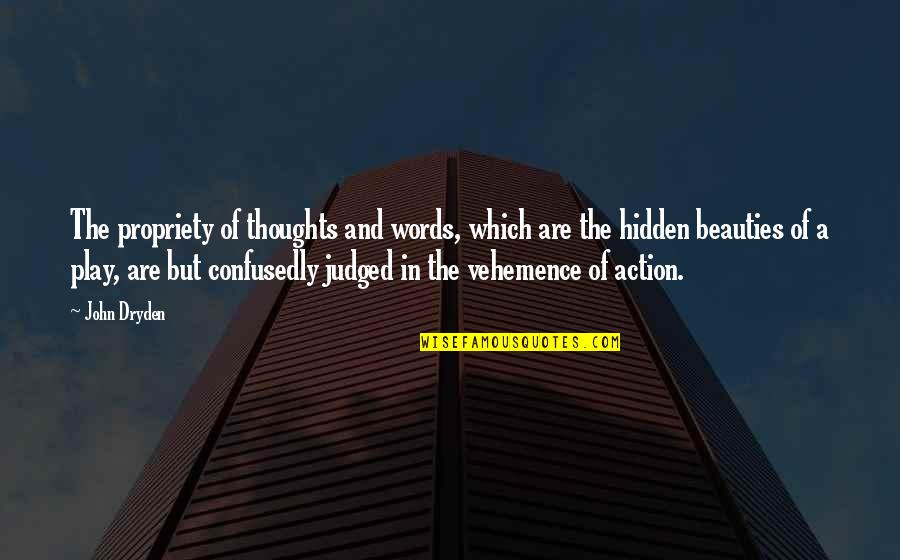 The propriety of thoughts and words, which are the hidden beauties of a play, are but confusedly judged in the vehemence of action.
—
John Dryden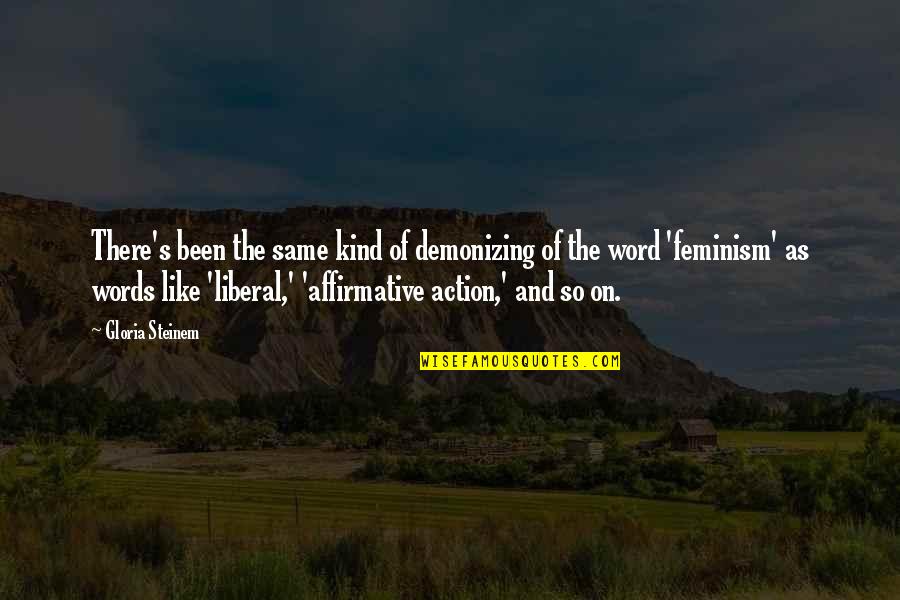 There's been the same kind of demonizing of the word 'feminism' as words like 'liberal,' 'affirmative action,' and so on.
—
Gloria Steinem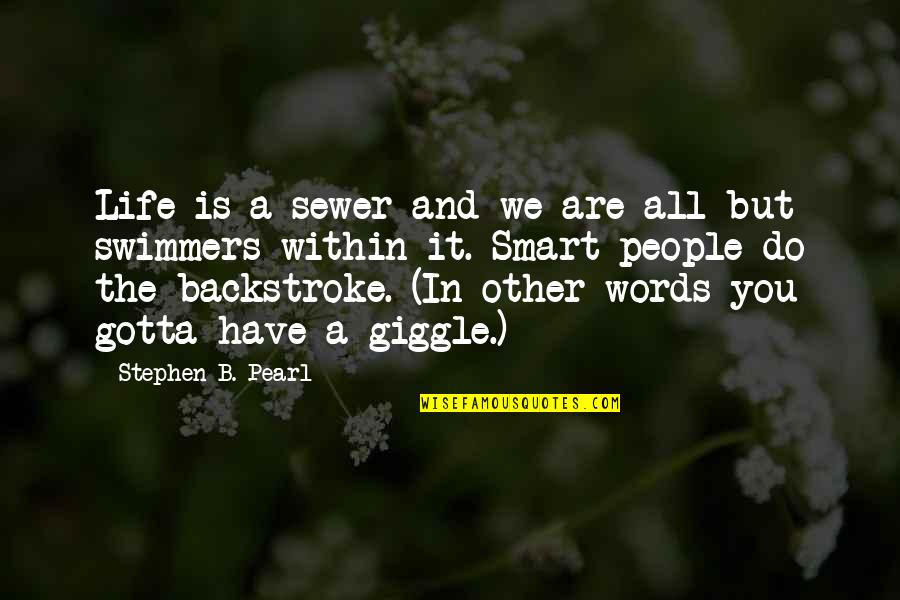 Life is a sewer and we are all but swimmers within it. Smart people do the backstroke. (In other words you gotta have a giggle.)
—
Stephen B. Pearl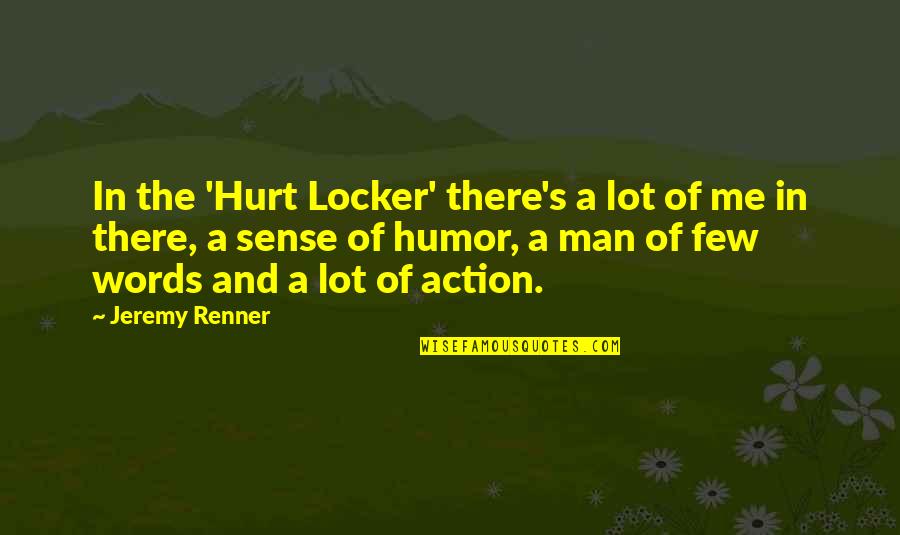 In the 'Hurt Locker' there's a lot of me in there, a sense of humor, a man of few words and a lot of action.
—
Jeremy Renner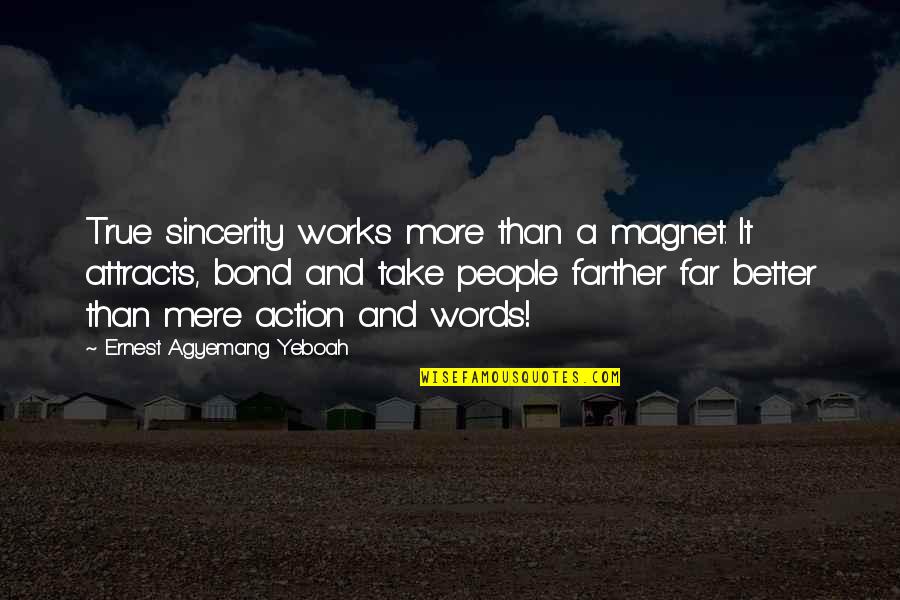 True sincerity works more than a magnet. It attracts, bond and take people farther far better than mere action and words!
—
Ernest Agyemang Yeboah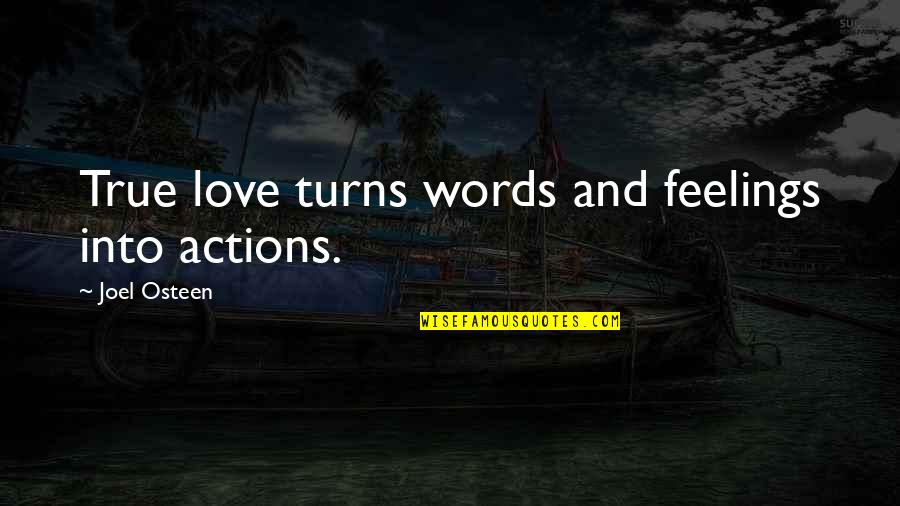 True love turns words and feelings into actions.
—
Joel Osteen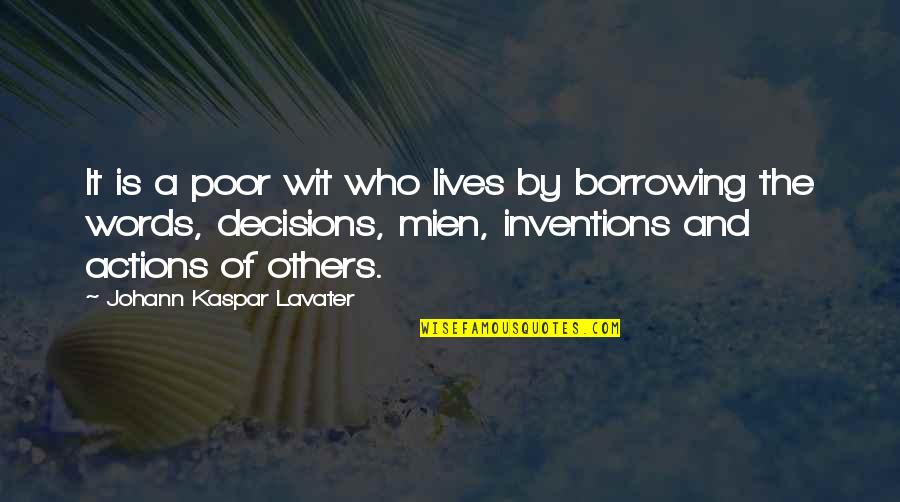 It is a poor wit who lives by borrowing the words, decisions, mien, inventions and actions of others.
—
Johann Kaspar Lavater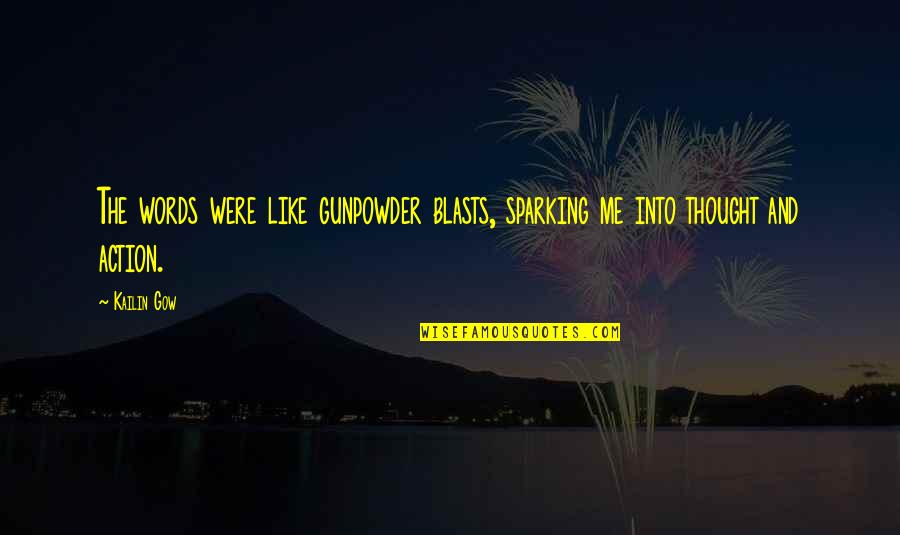 The words were like gunpowder blasts, sparking me into thought and action.
—
Kailin Gow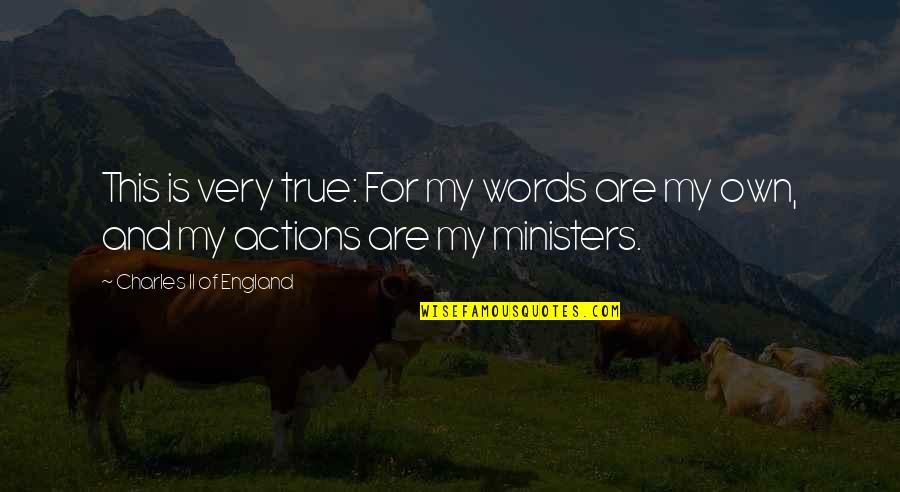 This is very true: For my words are my own, and my actions are my ministers.
—
Charles II Of England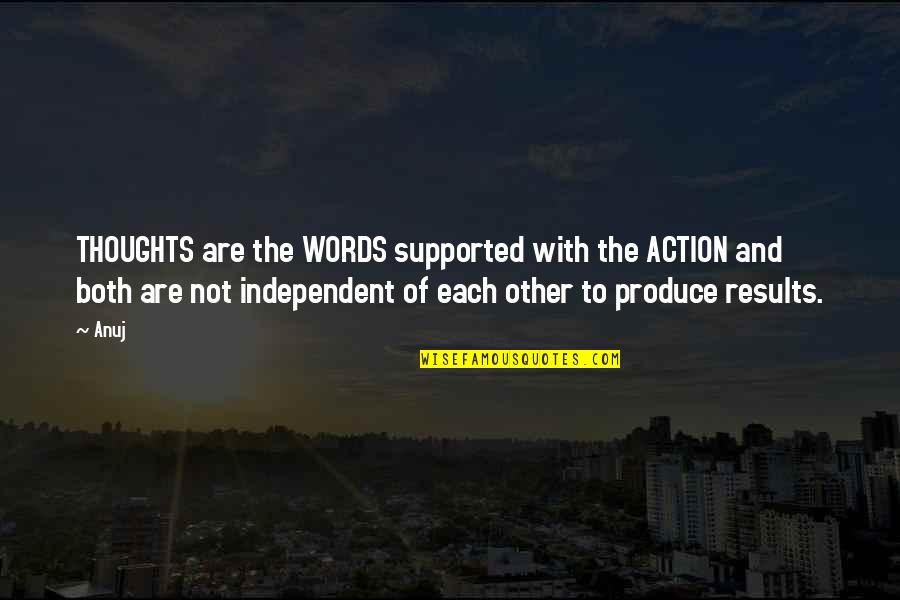 THOUGHTS are the WORDS supported with the ACTION and both are not independent of each other to produce results.
—
Anuj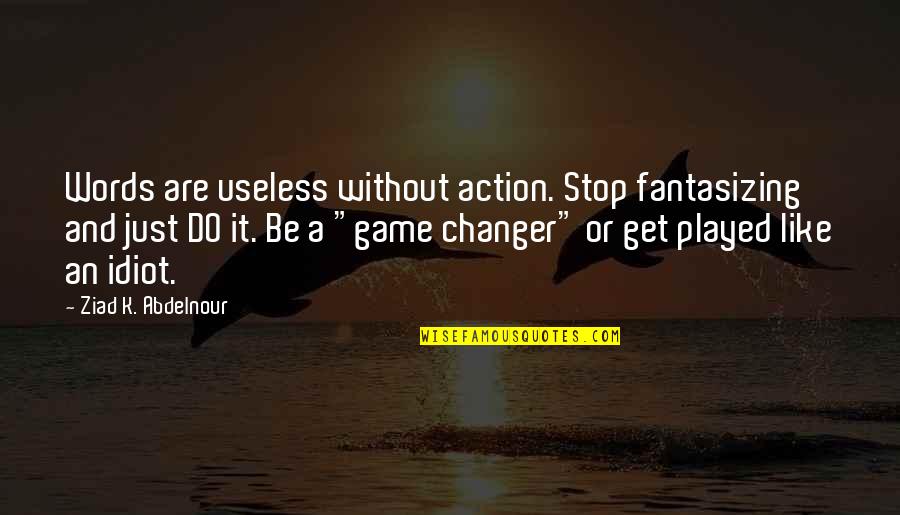 Words are useless without action. Stop fantasizing and just DO it. Be a "game changer" or get played like an idiot. —
Ziad K. Abdelnour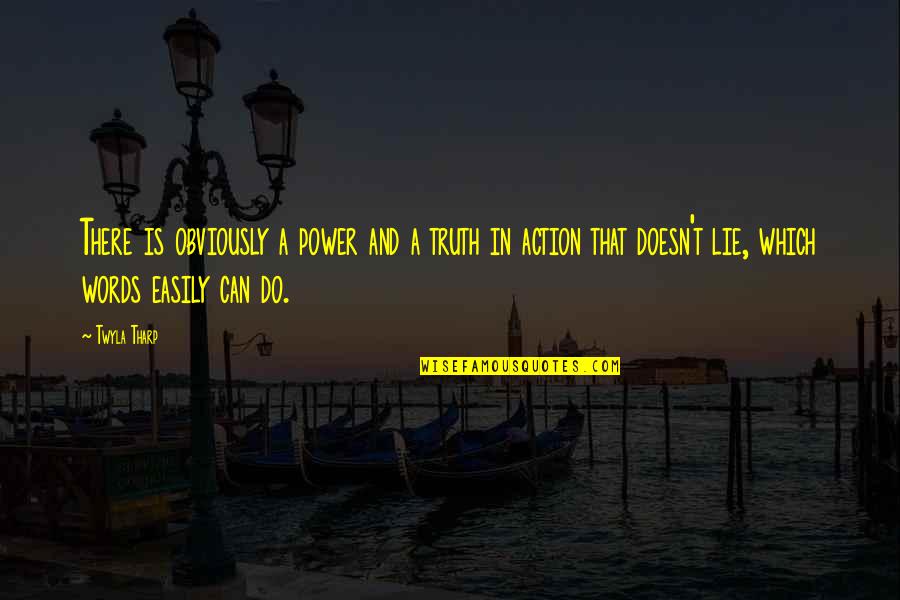 There is obviously a power and a truth in action that doesn't lie, which words easily can do. —
Twyla Tharp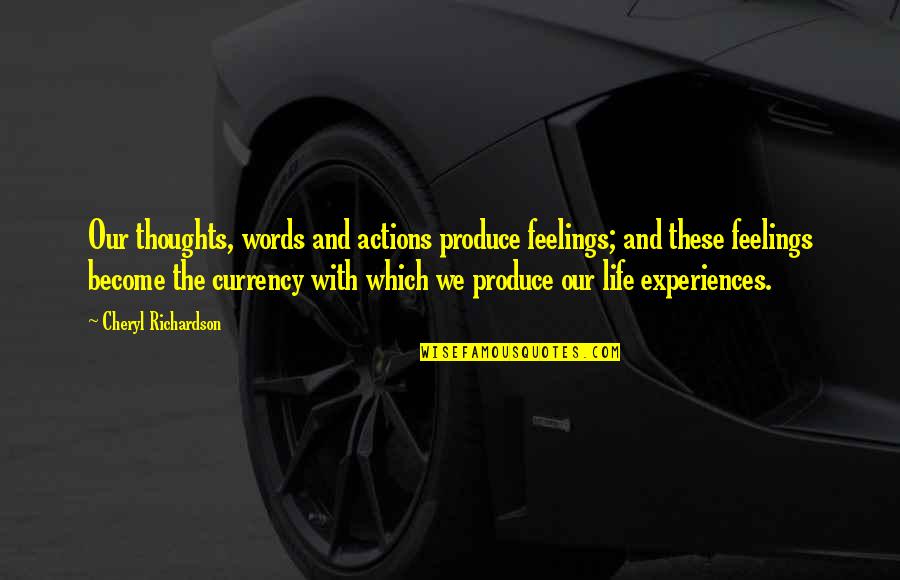 Our thoughts,
words and action
s produce feelings; and these feelings become the currency with which we produce our life experiences. —
Cheryl Richardson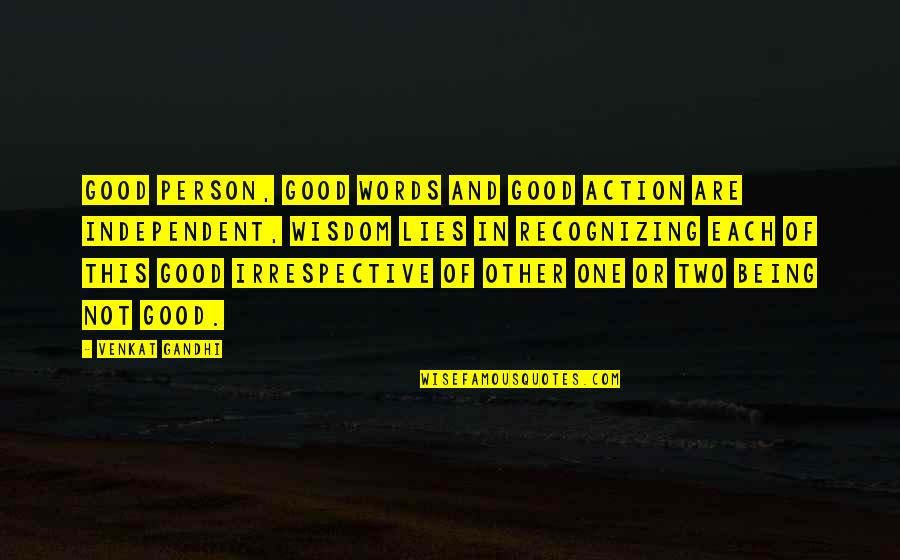 Good Person, Good Words and Good Action are independent, wisdom lies in recognizing each of this good irrespective of other one or two being not Good. —
Venkat Gandhi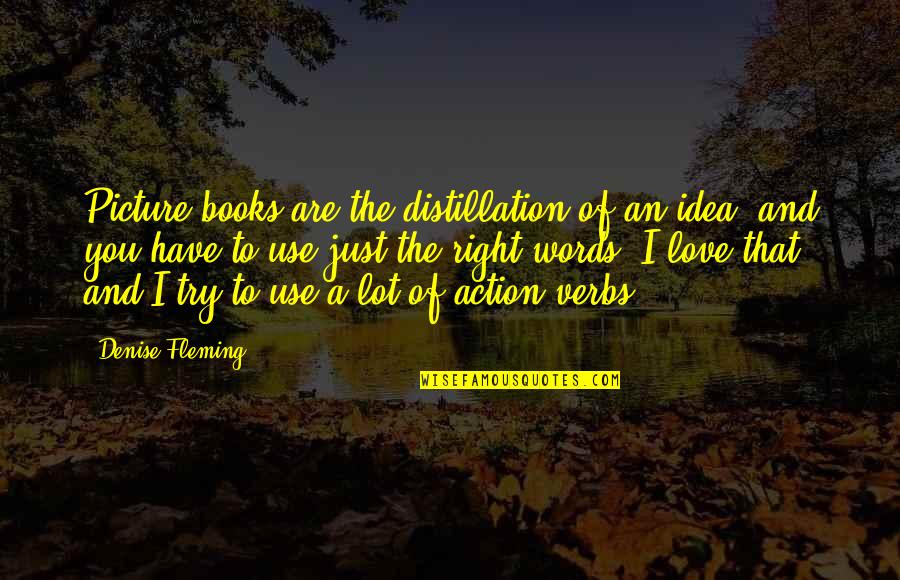 Picture books are the distillation of an idea, and you have to use just the right words. I love that, and I try to use a lot of action verbs. —
Denise Fleming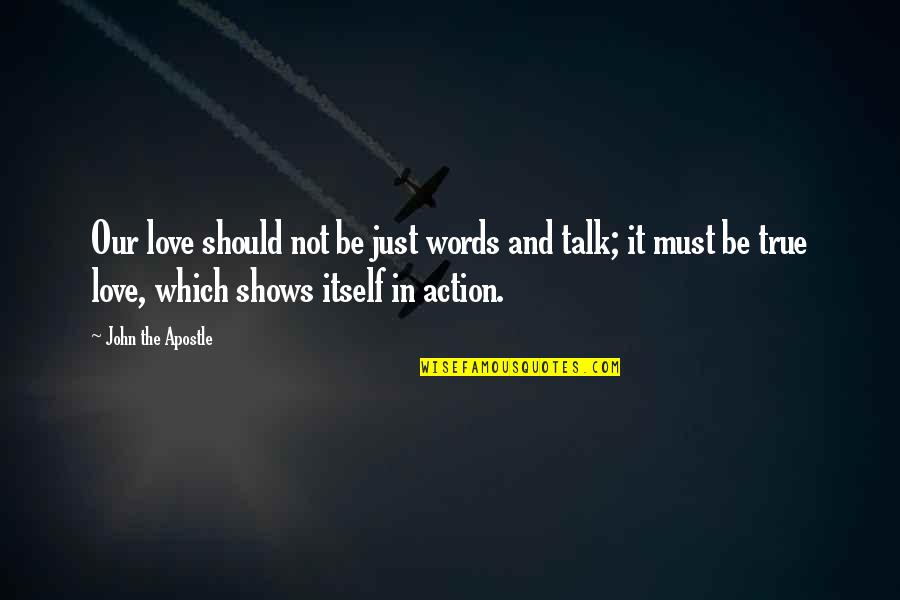 Our love should not be just words and talk; it must be true love, which shows itself in action. —
John The Apostle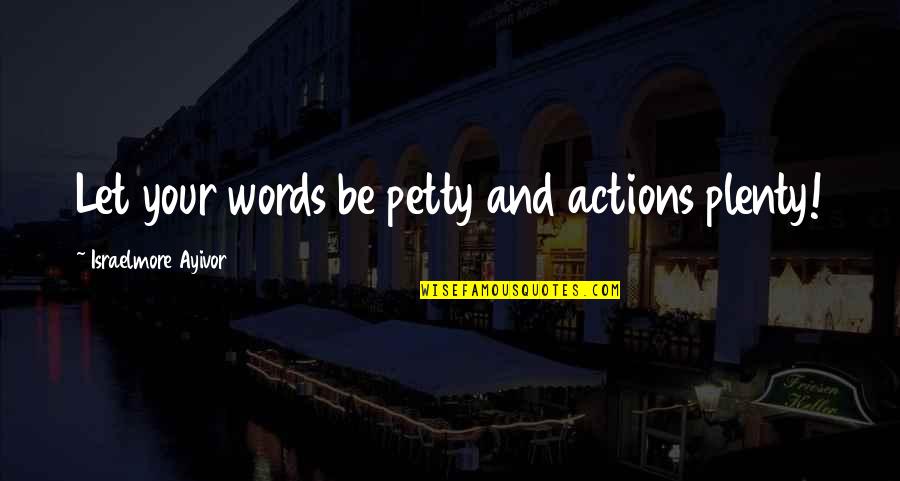 Let your words be petty and actions plenty! —
Israelmore Ayivor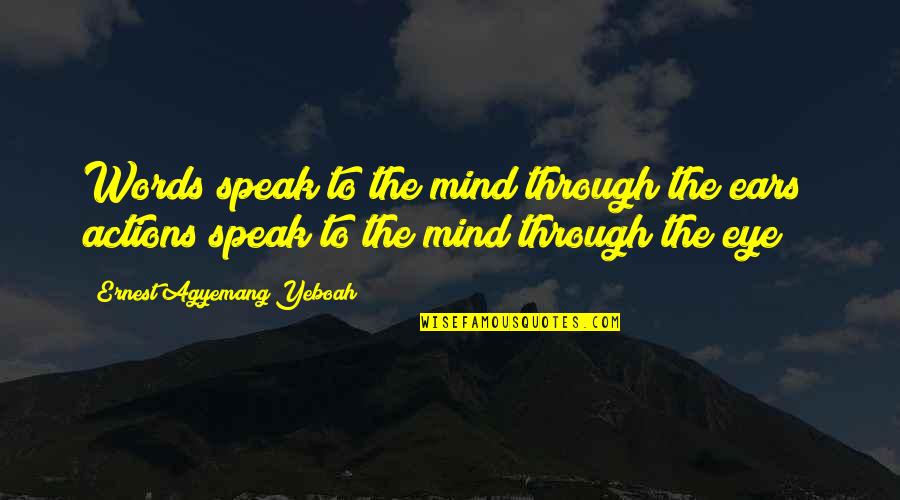 Words speak to the mind through the ears; actions speak to the mind through the eye —
Ernest Agyemang Yeboah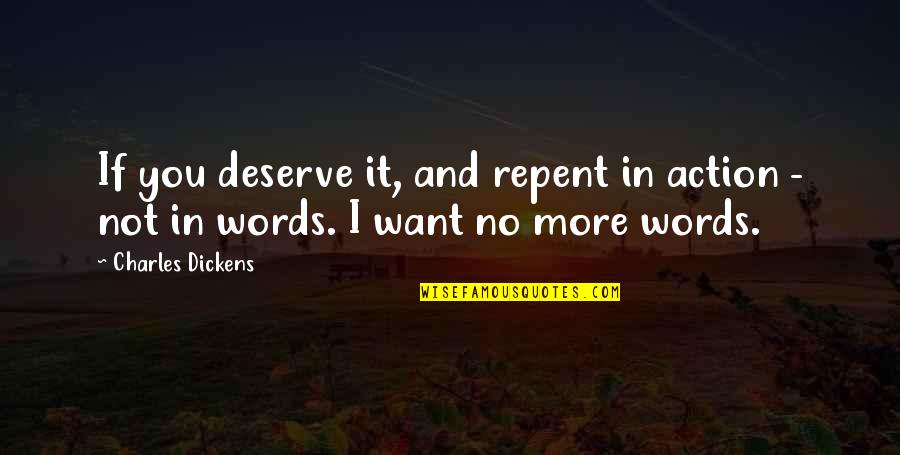 If you deserve it, and repent in action - not in words. I want no more words. —
Charles Dickens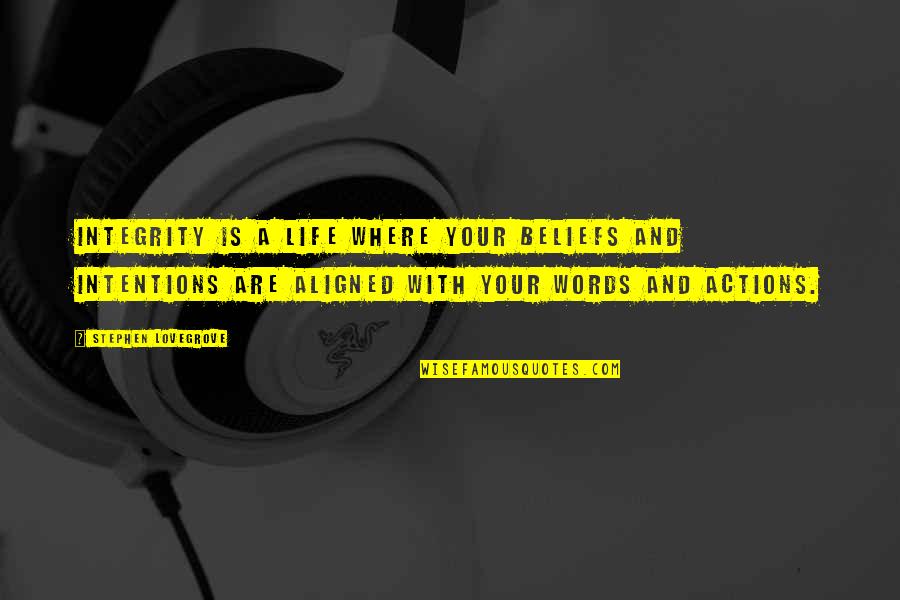 Integrity is a life where your beliefs and intentions are aligned with your
words and action
s. —
Stephen Lovegrove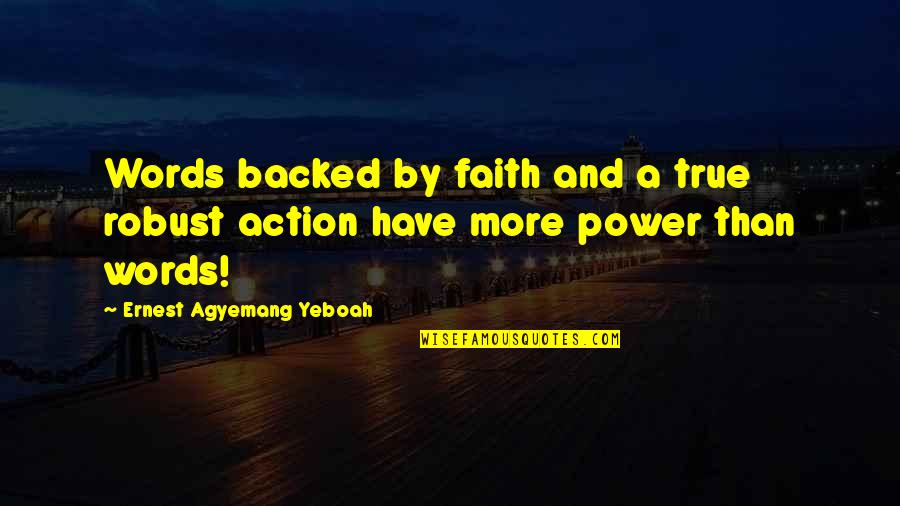 Words backed by faith and a true robust action have more power than words! —
Ernest Agyemang Yeboah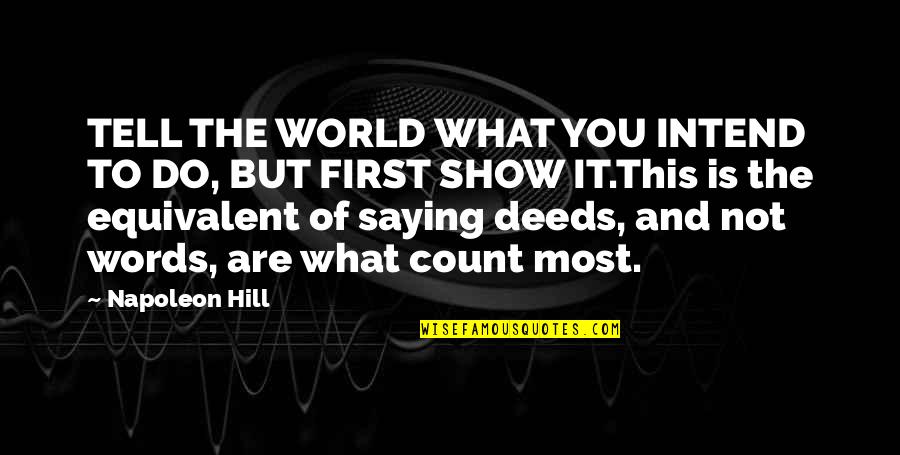 TELL THE WORLD WHAT YOU INTEND TO DO, BUT FIRST SHOW IT.This is the equivalent of saying deeds, and not words, are what count most. —
Napoleon Hill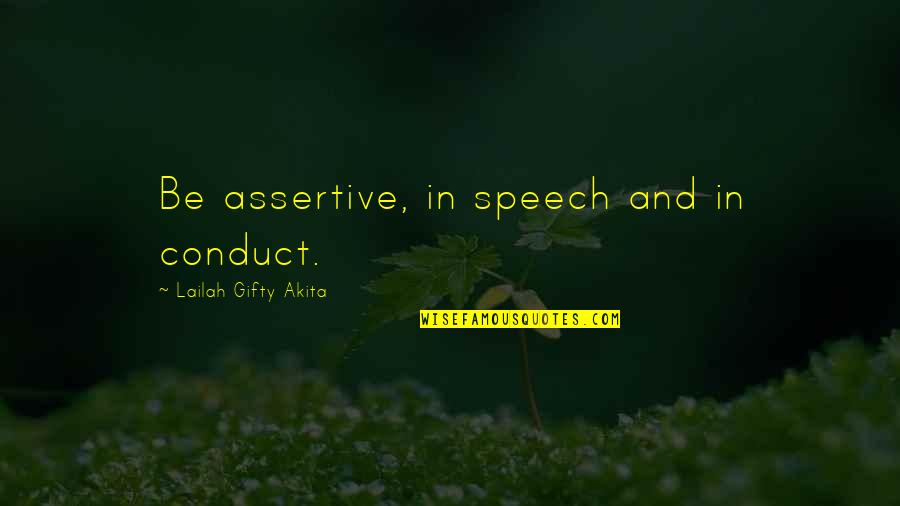 Be assertive, in speech and in conduct. —
Lailah Gifty Akita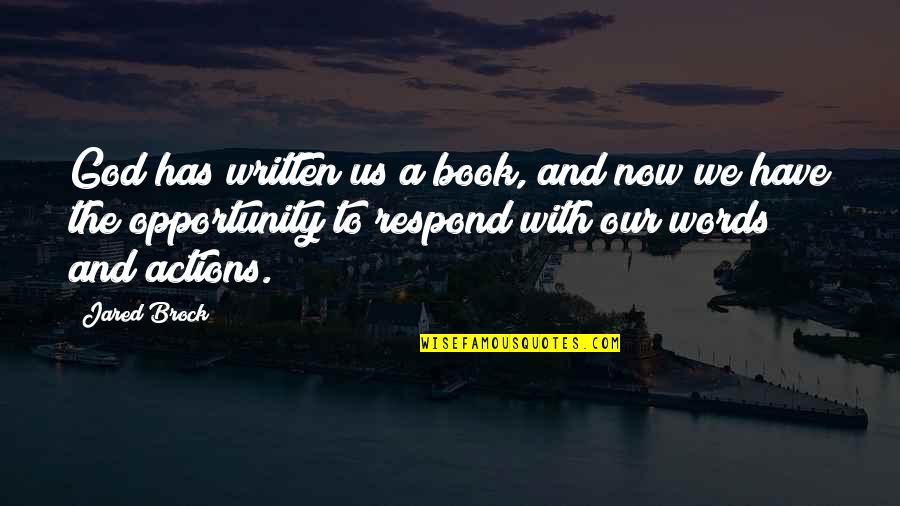 God has written us a book, and now we have the opportunity to respond with our
words and action
s. —
Jared Brock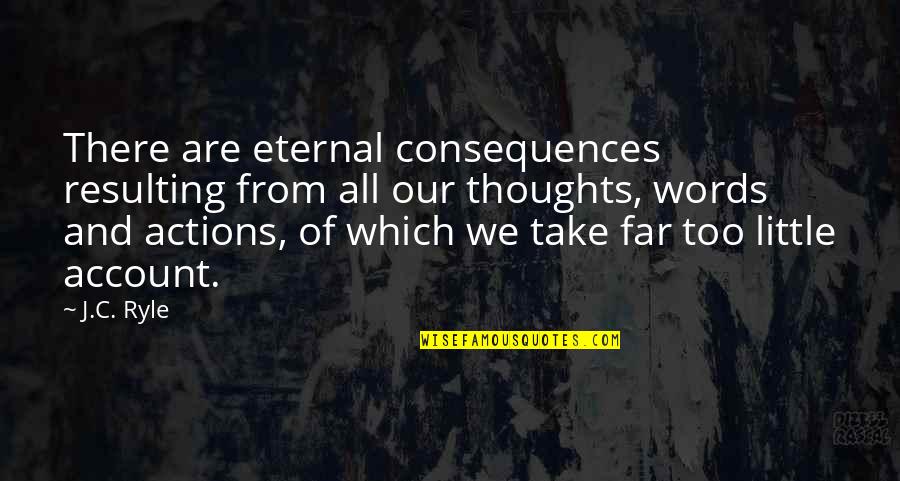 There are eternal consequences resulting from all our thoughts,
words and action
s, of which we take far too little account. —
J.C. Ryle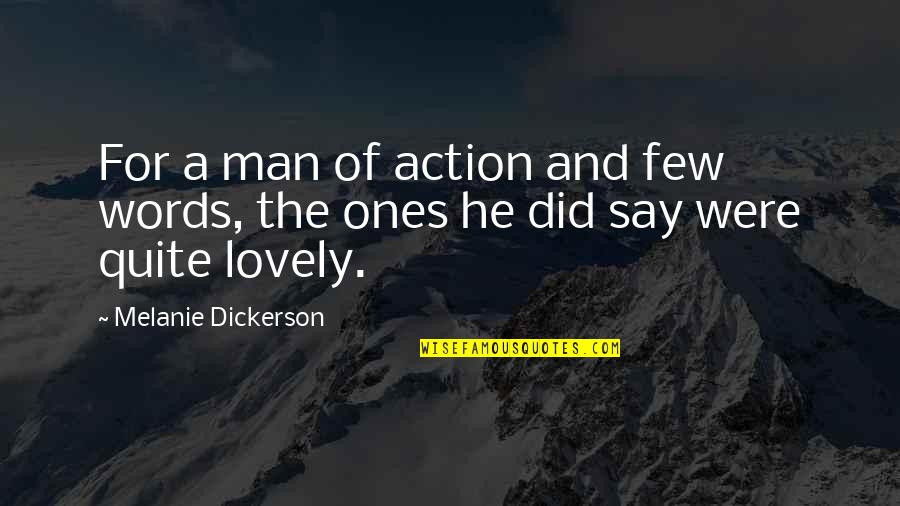 For a man of action and few words, the ones he did say were quite lovely. —
Melanie Dickerson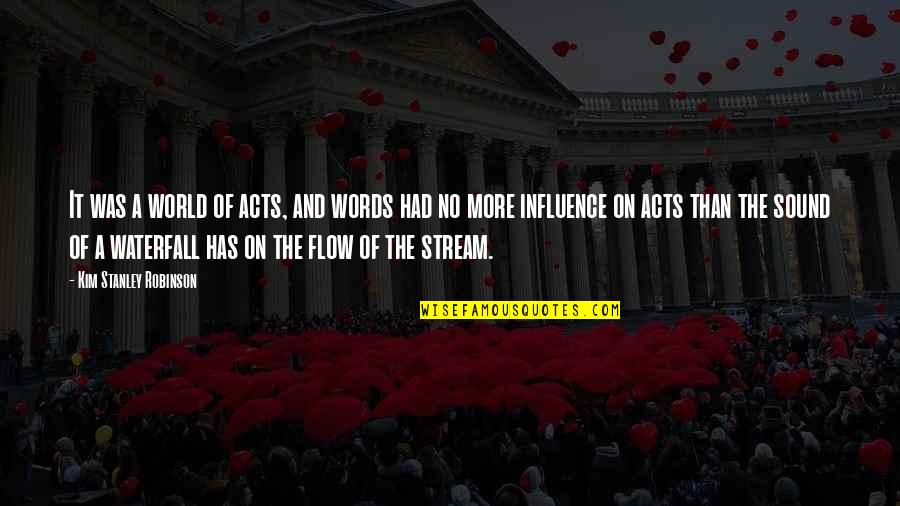 It was a world of acts, and words had no more influence on acts than the sound of a waterfall has on the flow of the stream. —
Kim Stanley Robinson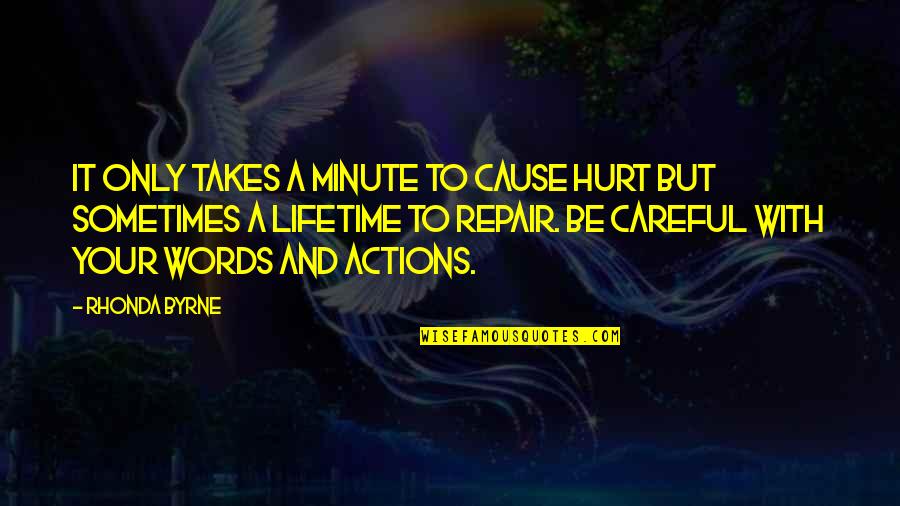 It only takes a minute to cause hurt but sometimes a lifetime to repair. Be careful with your
words and action
s. —
Rhonda Byrne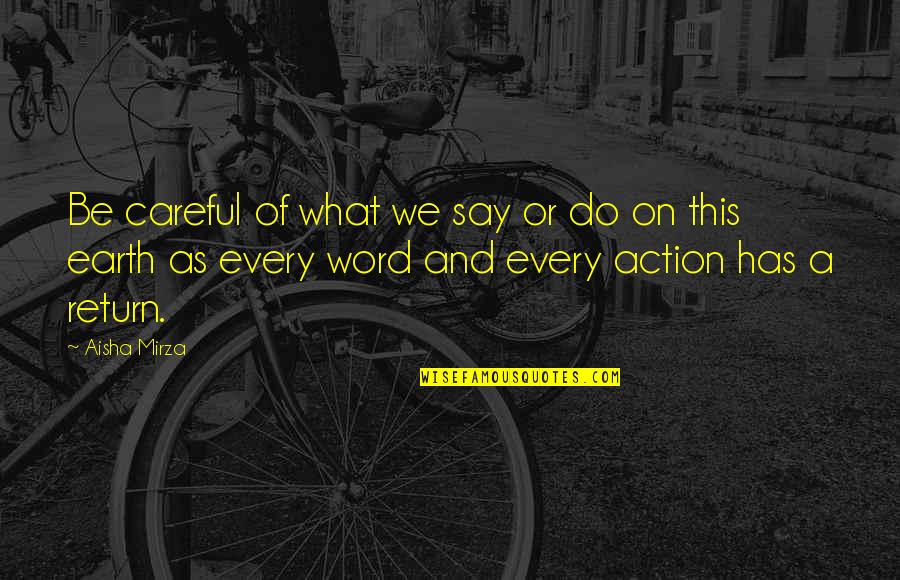 Be careful of what we say or do on this earth as every word and every action has a return. —
Aisha Mirza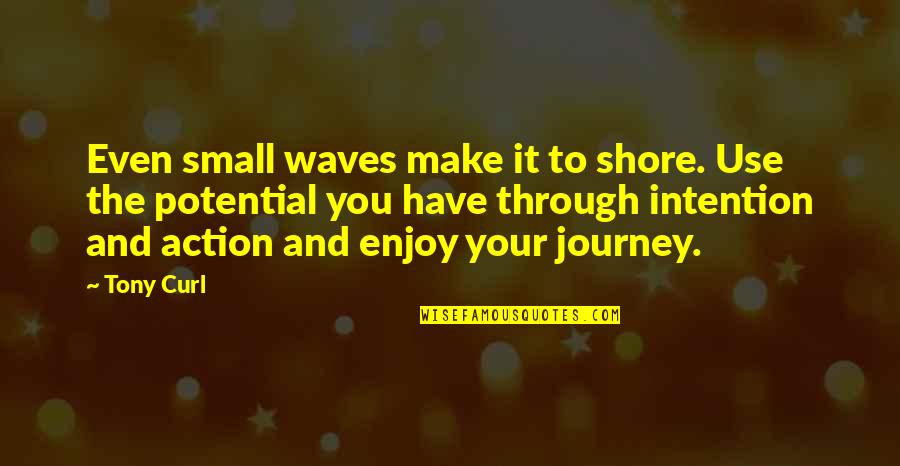 Even small waves make it to shore. Use the potential you have through intention and action and enjoy your journey. —
Tony Curl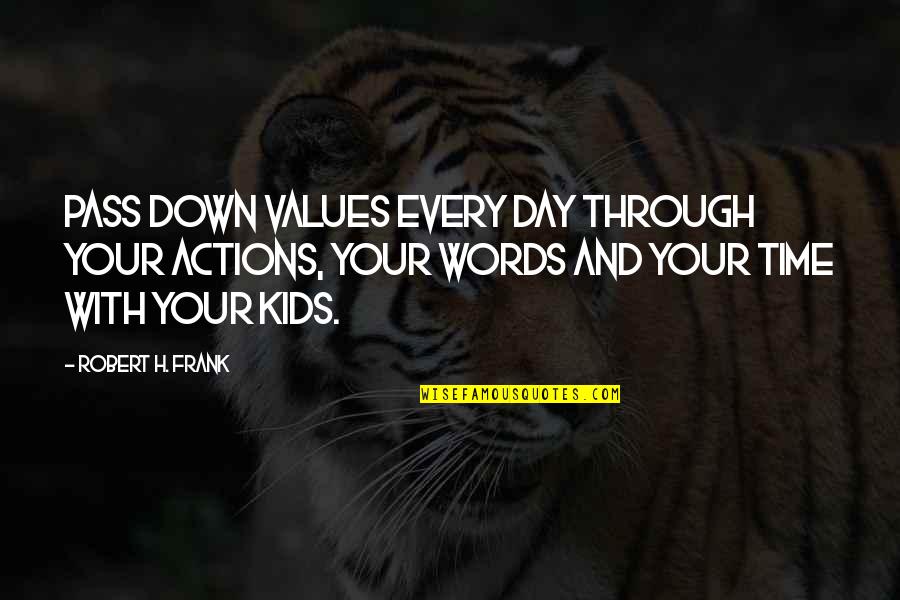 Pass down values every day through your actions, your words and your time with your kids. —
Robert H. Frank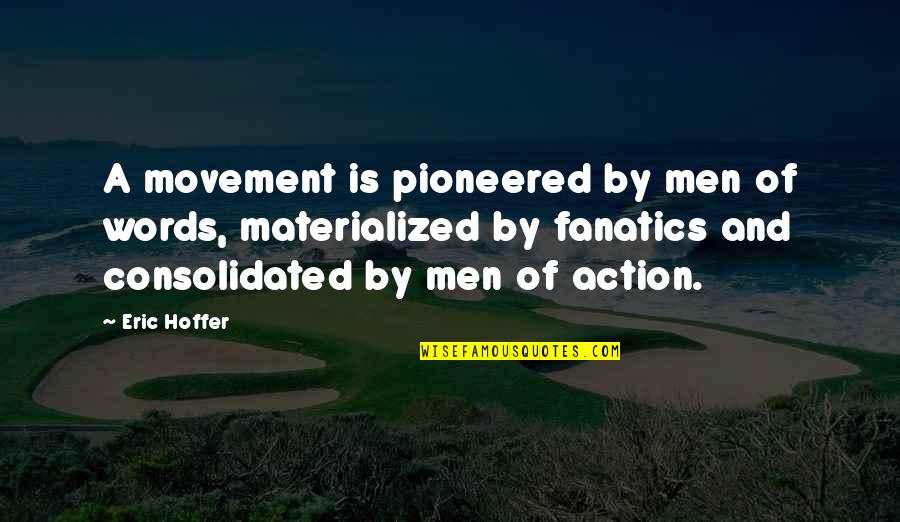 A movement is pioneered by men of words, materialized by fanatics and consolidated by men of action. —
Eric Hoffer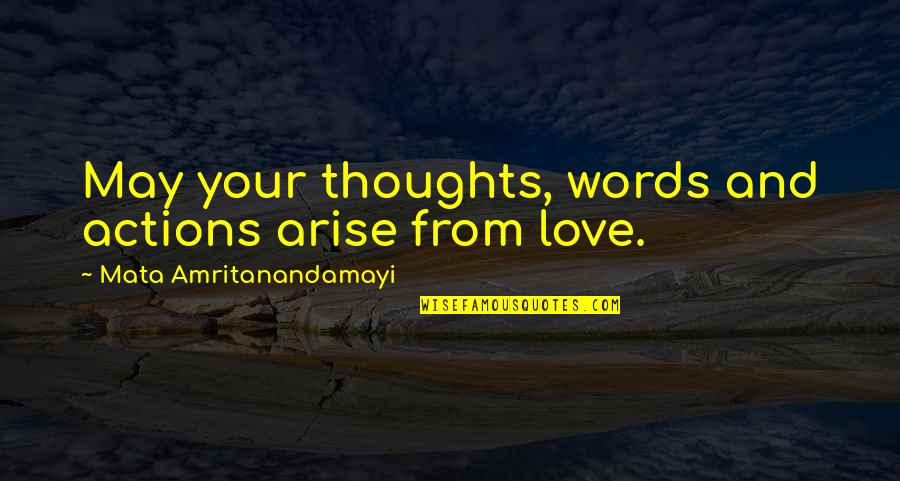 May your thoughts,
words and action
s arise from love. —
Mata Amritanandamayi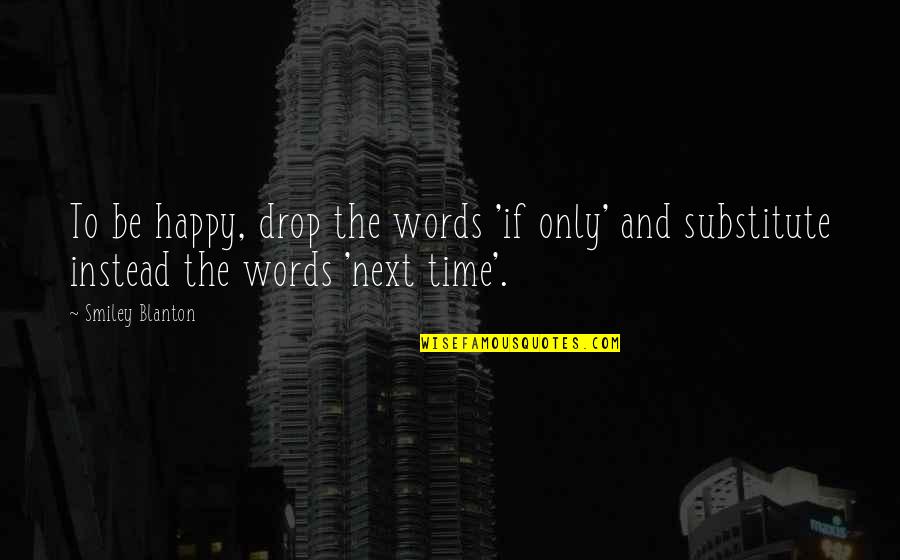 To be happy, drop the words 'if only' and substitute instead the words 'next time'. —
Smiley Blanton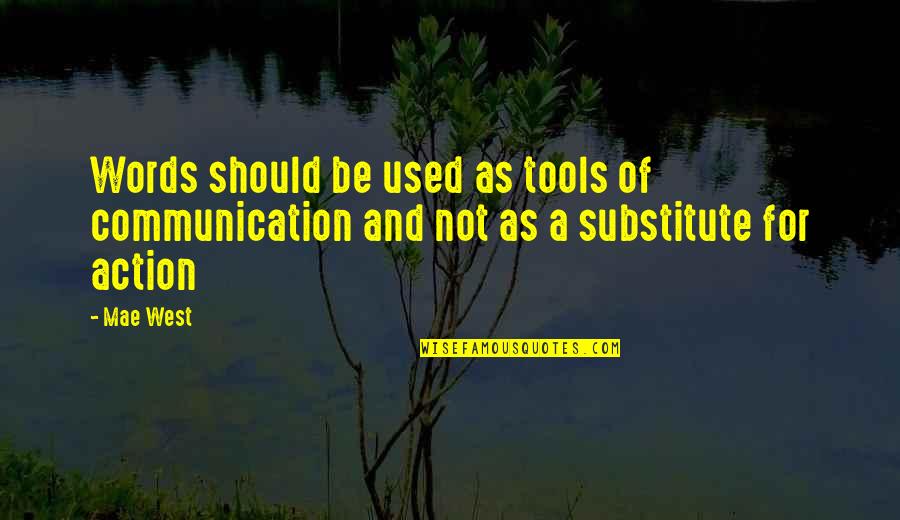 Words should be used as tools of communication and not as a substitute for action —
Mae West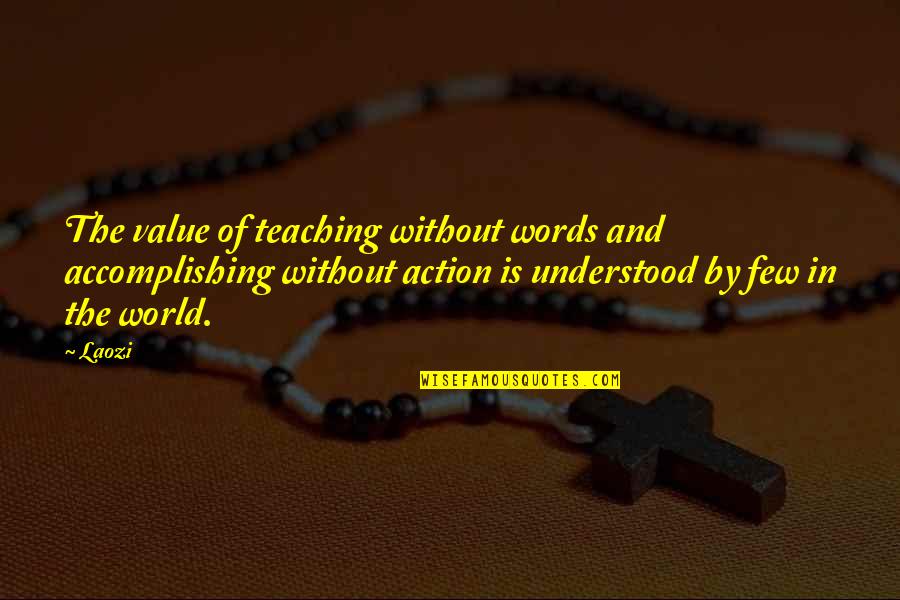 The value of teaching without words and accomplishing without action is understood by few in the world. —
Laozi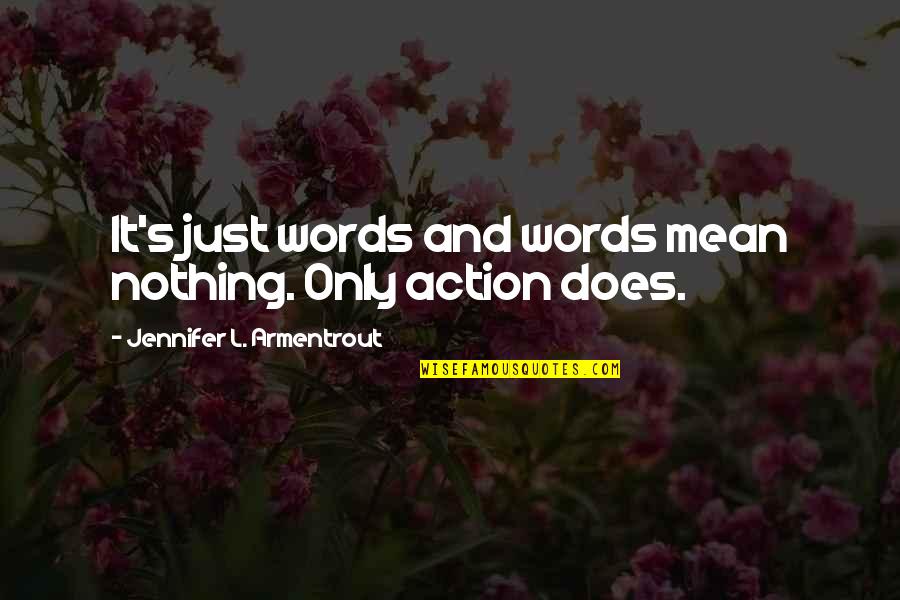 It's just words and words mean nothing. Only action does. —
Jennifer L. Armentrout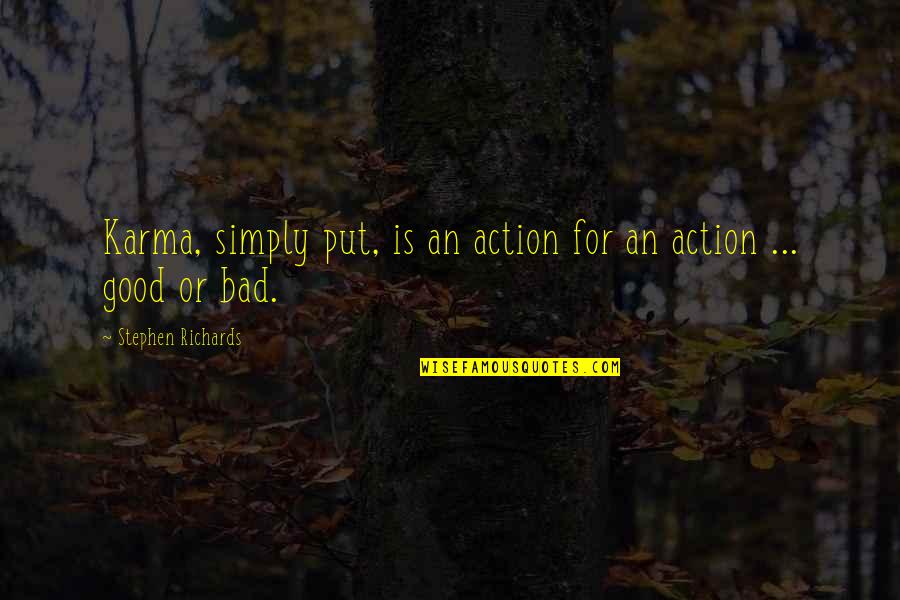 Karma, simply put, is an action for an action ... good or bad. —
Stephen Richards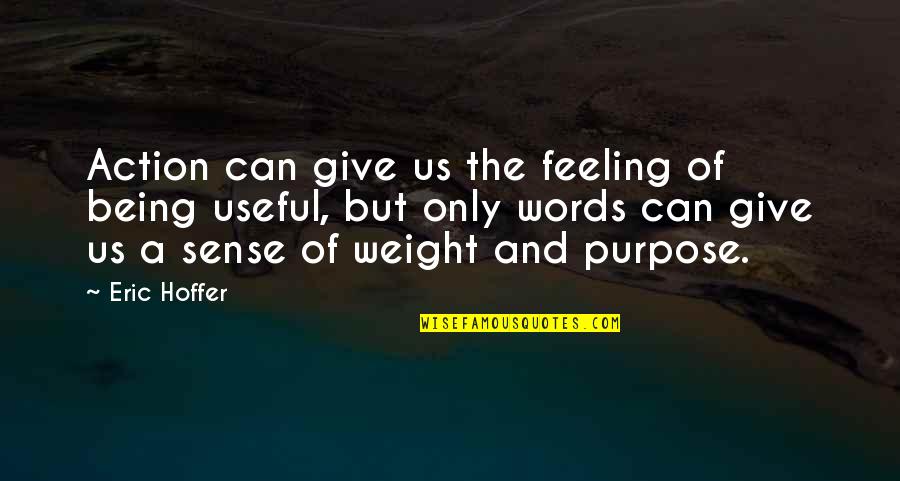 Action can give us the feeling of being useful, but only words can give us a sense of weight and purpose. —
Eric Hoffer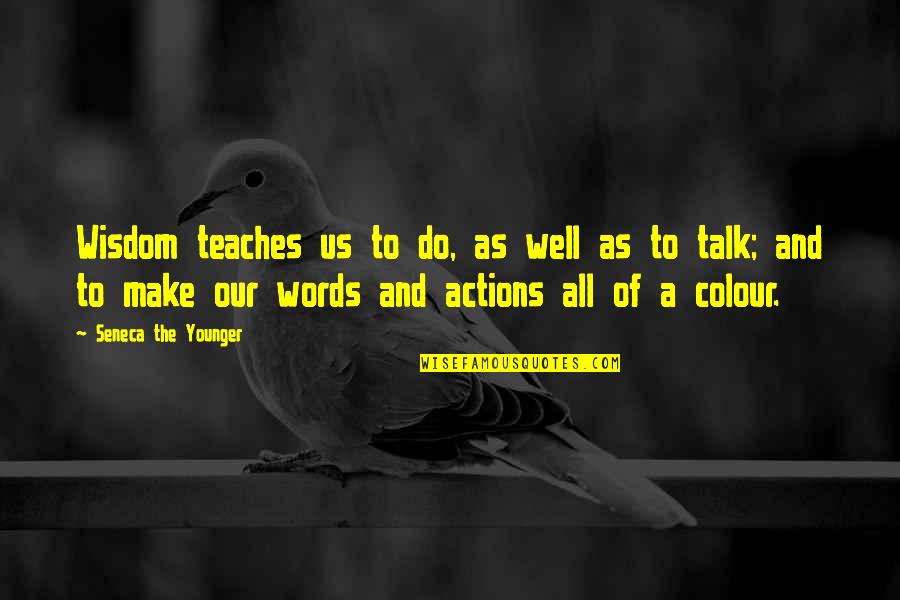 Wisdom teaches us to do, as well as to talk; and to make our
words and action
s all of a colour. —
Seneca The Younger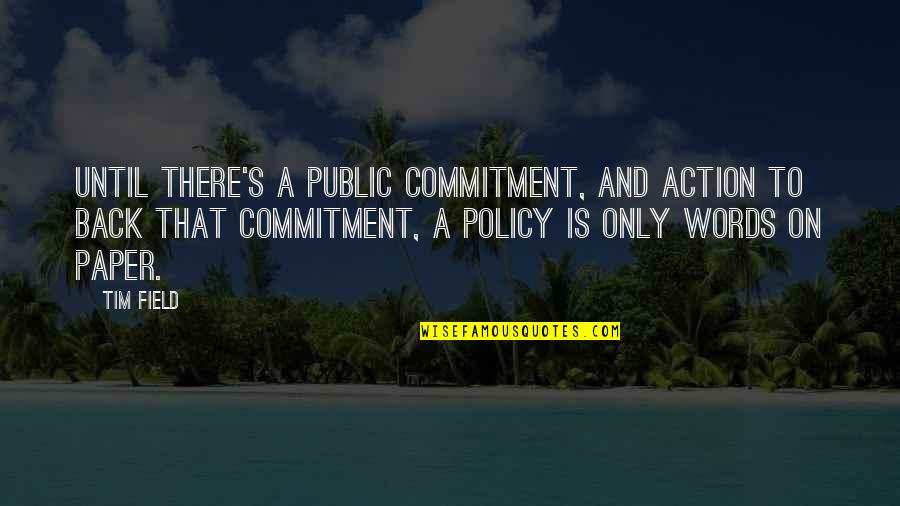 Until there's a public commitment, and action to back that commitment, a policy is only words on paper. —
Tim Field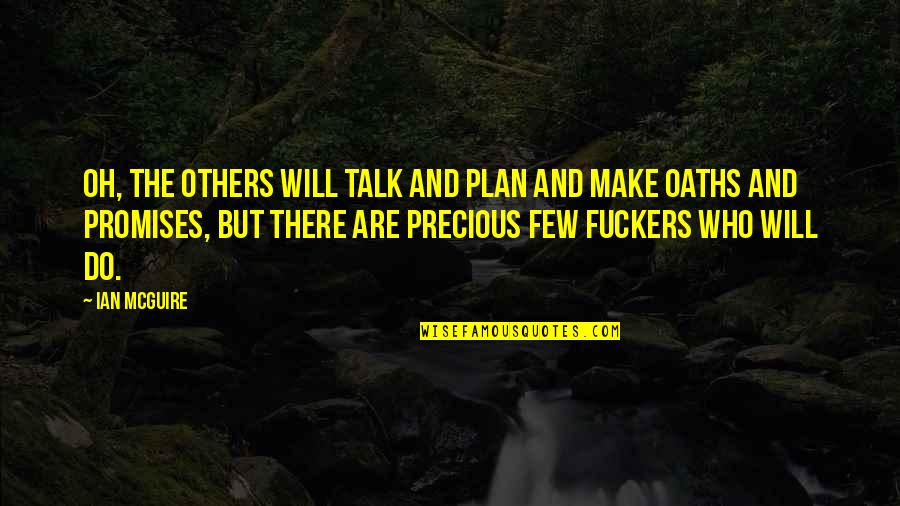 Oh, the others will talk and plan and make oaths and promises, but there are precious few fuckers who will do. —
Ian McGuire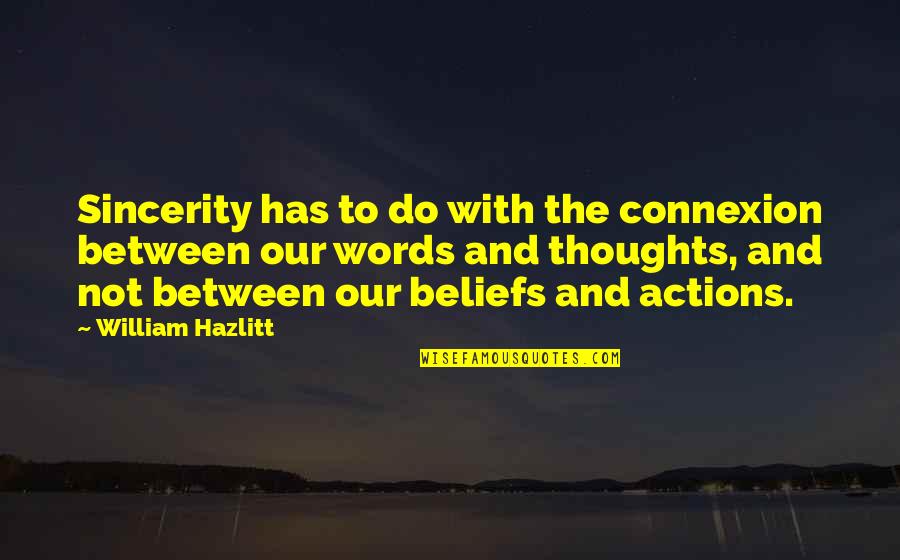 Sincerity has to do with the connexion between our words and thoughts, and not between our beliefs and actions. —
William Hazlitt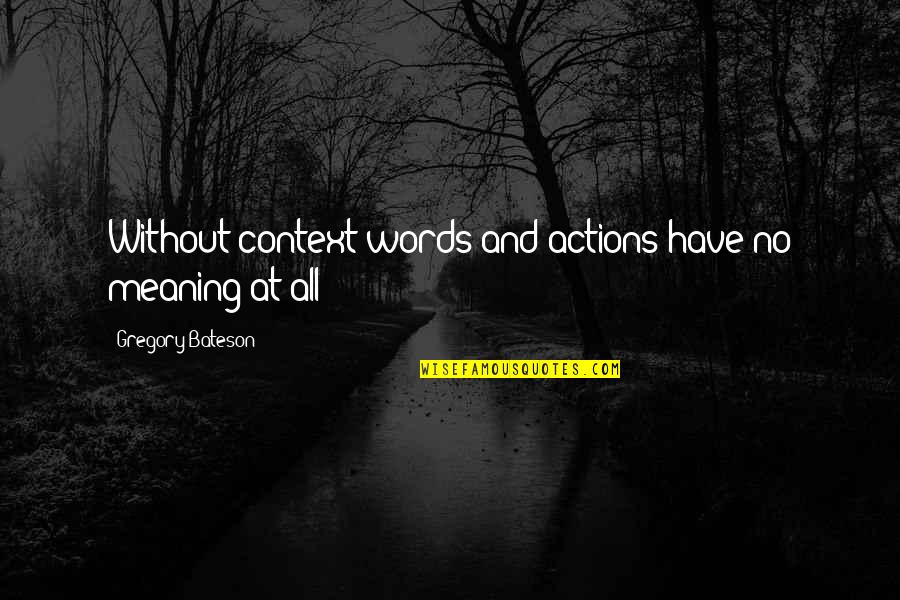 Without context
words and action
s have no meaning at all —
Gregory Bateson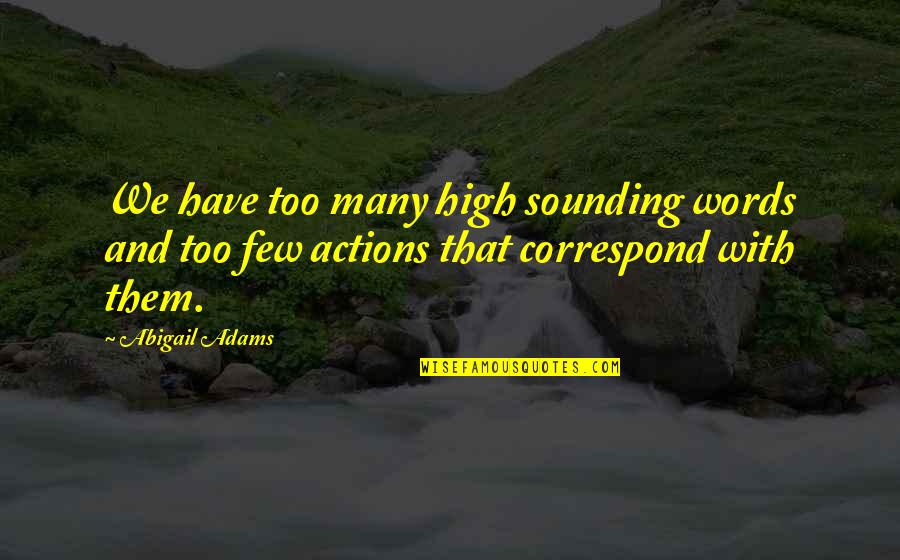 We have too many high sounding words and too few actions that correspond with them. —
Abigail Adams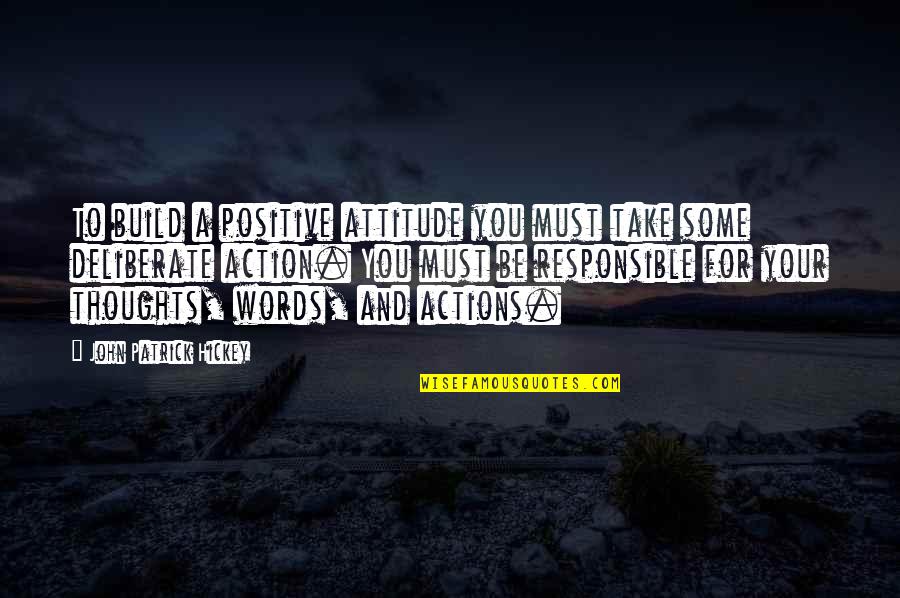 To build a positive attitude you must take some deliberate action. You must be responsible for your thoughts, words, and actions. —
John Patrick Hickey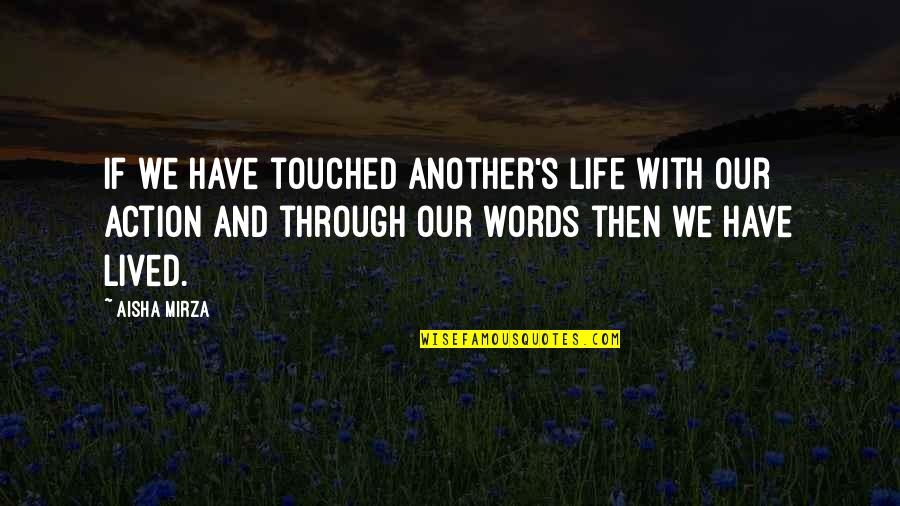 If we have touched another's life with our action and through our words then we have lived. —
Aisha Mirza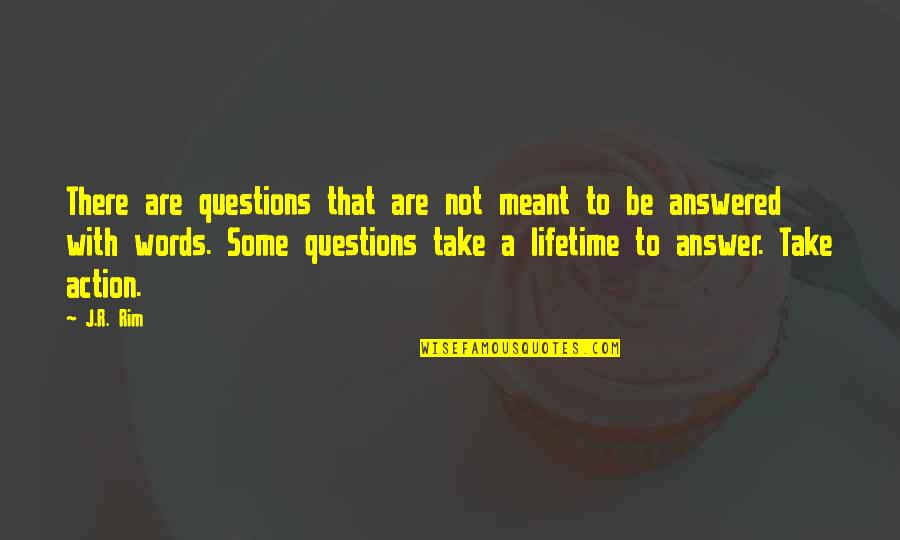 There are questions that are not meant to be answered with words. Some questions take a lifetime to answer. Take action. —
J.R. Rim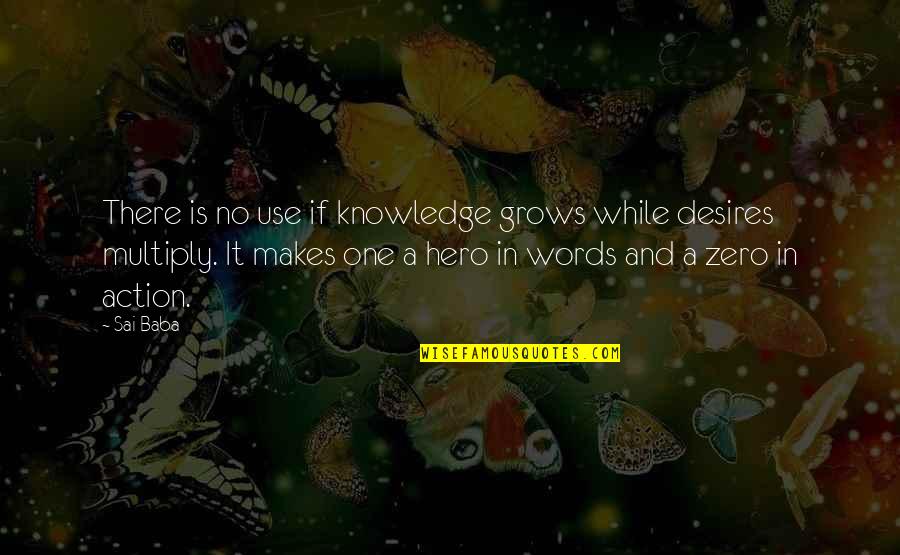 There is no use if knowledge grows while desires multiply. It makes one a hero in words and a zero in action. —
Sai Baba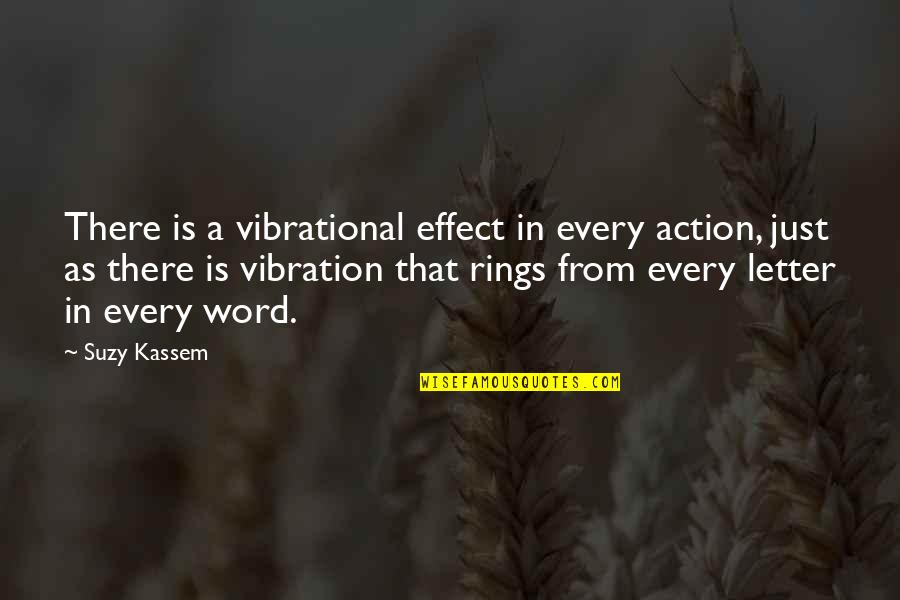 There is a vibrational effect in every action, just as there is vibration that rings from every letter in every word. —
Suzy Kassem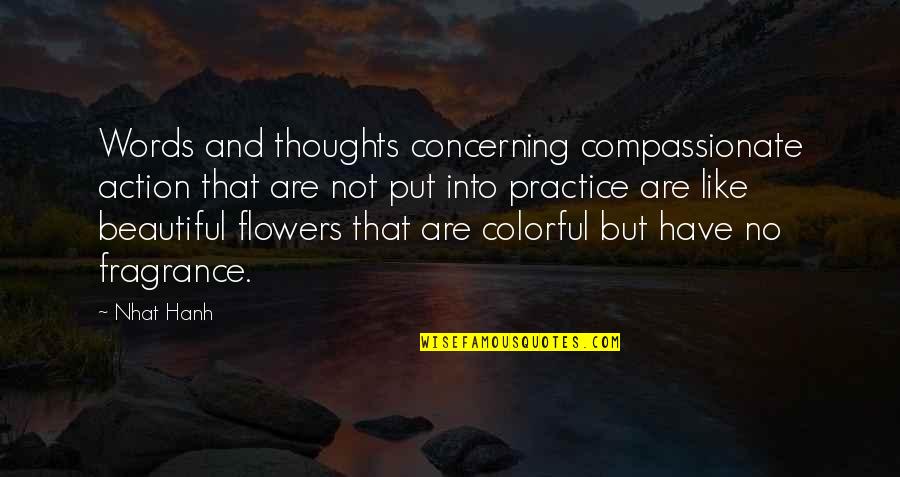 Words and thoughts concerning compassionate action that are not put into practice are like beautiful flowers that are colorful but have no fragrance. —
Nhat Hanh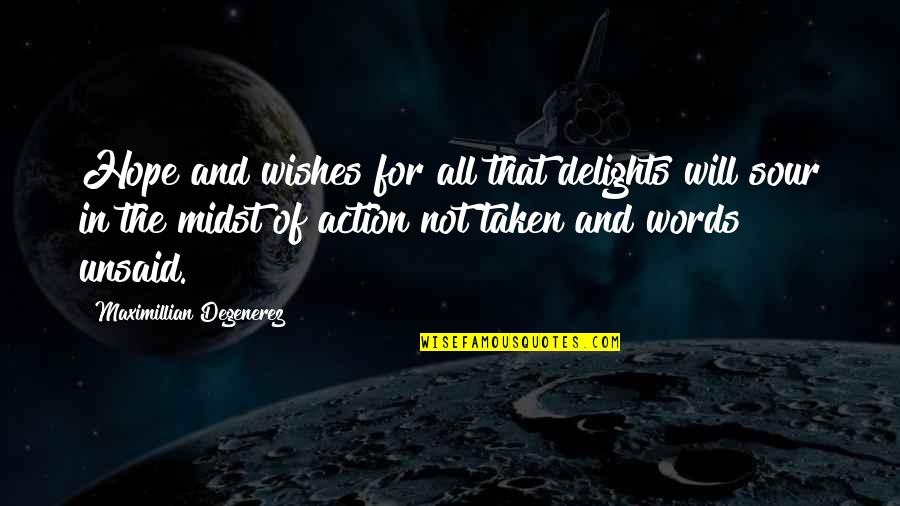 Hope and wishes for all that delights will sour in the midst of action not taken and words unsaid. —
Maximillian Degenerez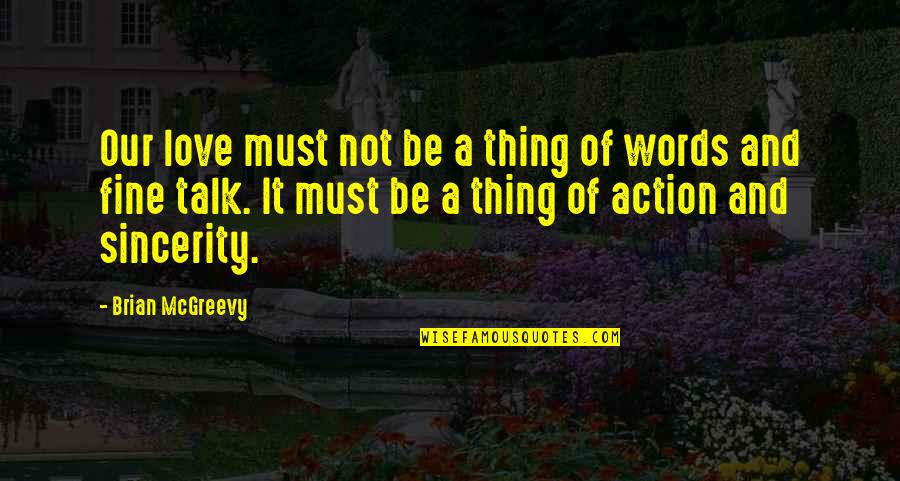 Our love must not be a thing of words and fine talk. It must be a thing of action and sincerity. —
Brian McGreevy