Will All Make Mistakes Quotes
Collection of top 42 famous quotes about Will All Make Mistakes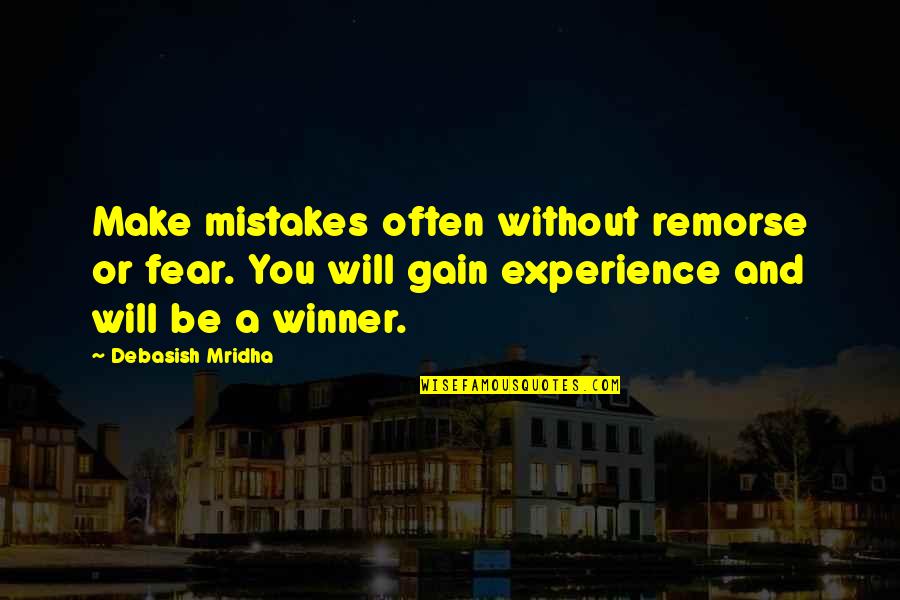 Make mistakes often without remorse or fear. You will gain experience and will be a winner.
—
Debasish Mridha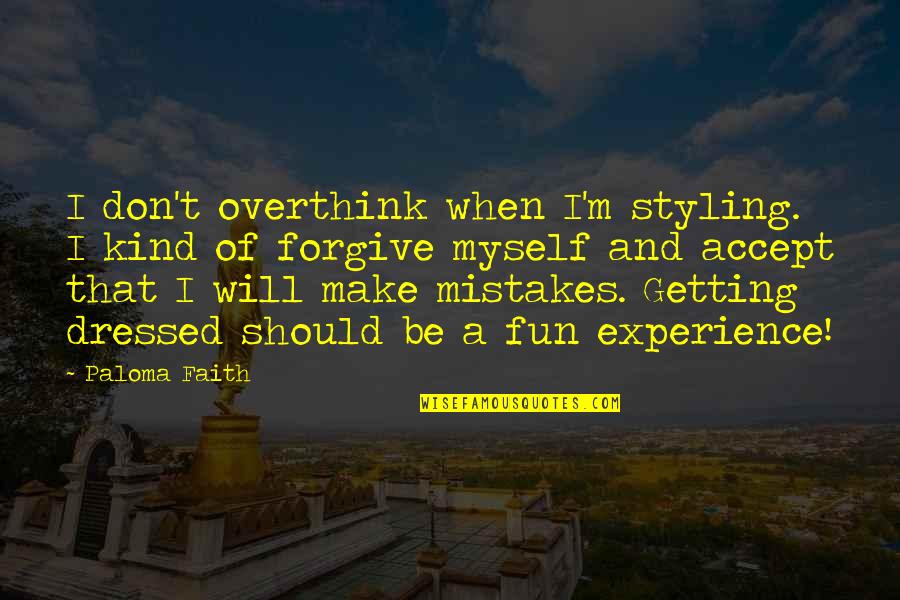 I don't overthink when I'm styling. I kind of forgive myself and accept that I will make mistakes. Getting dressed should be a fun experience!
—
Paloma Faith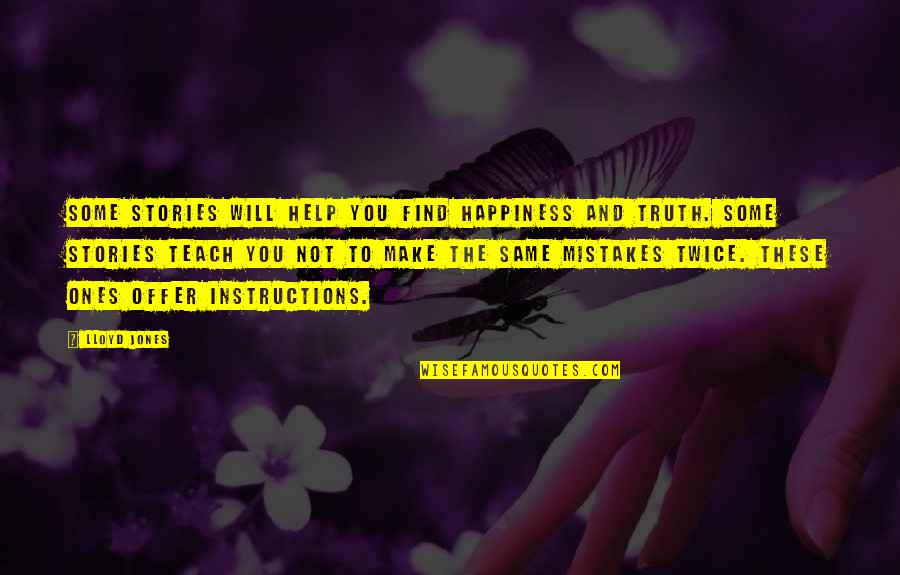 Some stories will help you find happiness and truth. Some stories teach you not to make the same mistakes twice. These ones offer instructions.
—
Lloyd Jones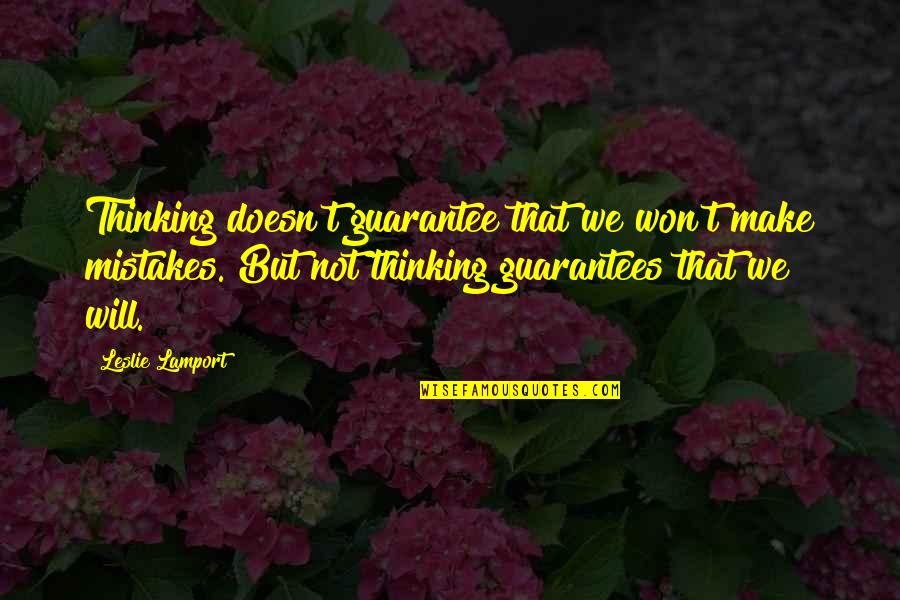 Thinking doesn't guarantee that we won't make mistakes. But not thinking guarantees that we will.
—
Leslie Lamport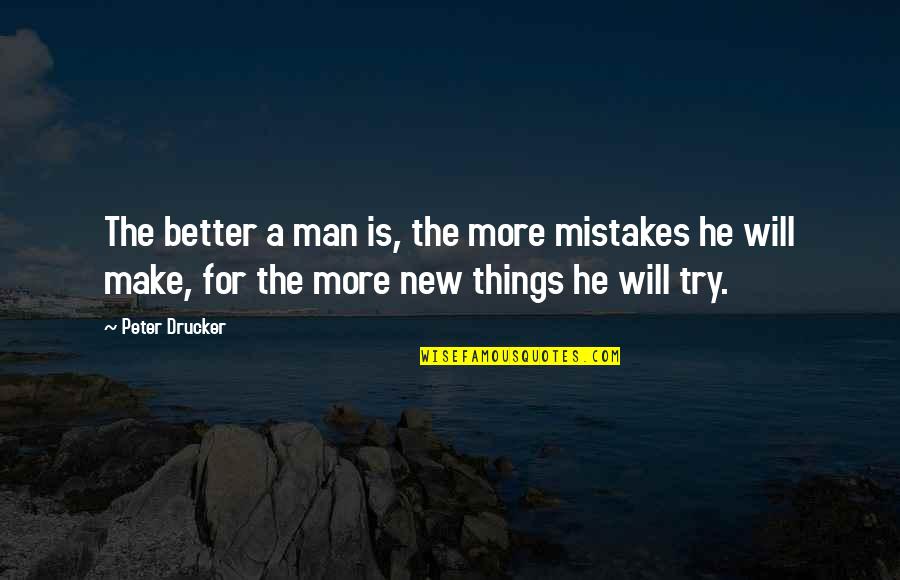 The better a man is, the more mistakes he will make, for the more new things he will try.
—
Peter Drucker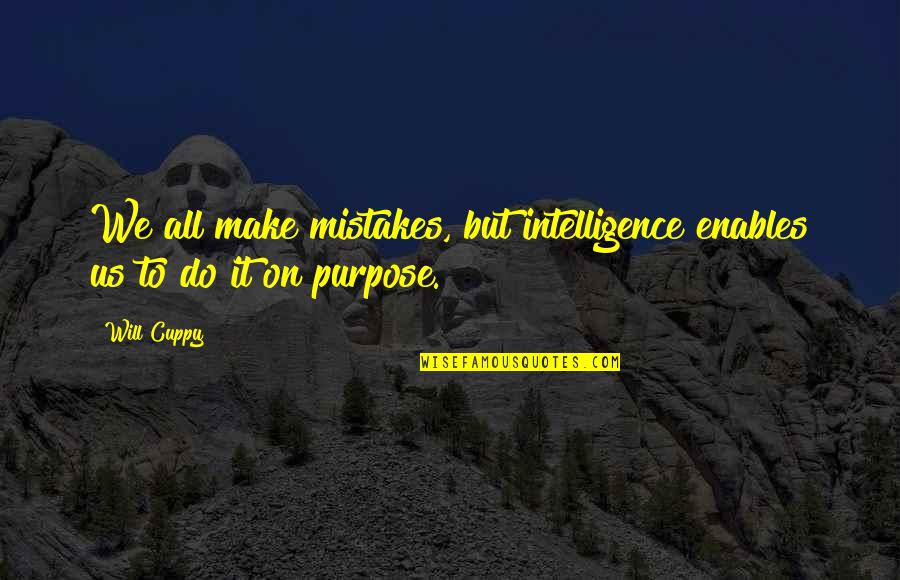 We all make mistakes, but intelligence enables us to do it on purpose.
—
Will Cuppy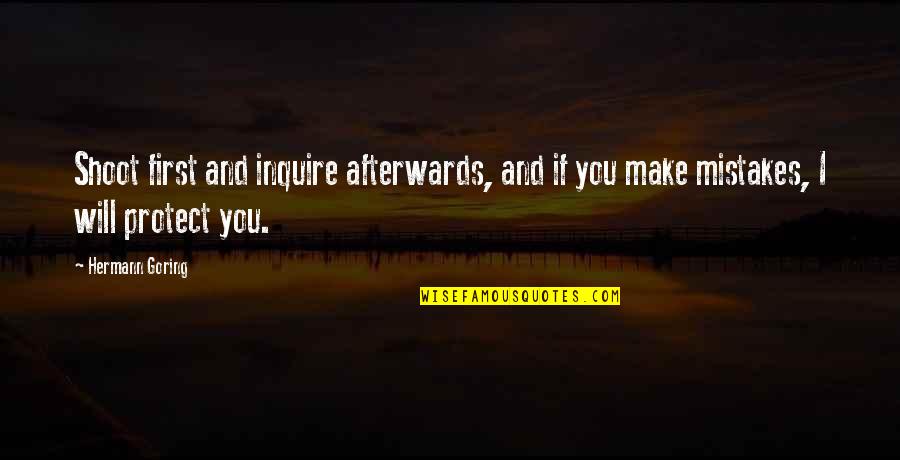 Shoot first and inquire afterwards, and if you make mistakes, I will protect you.
—
Hermann Goring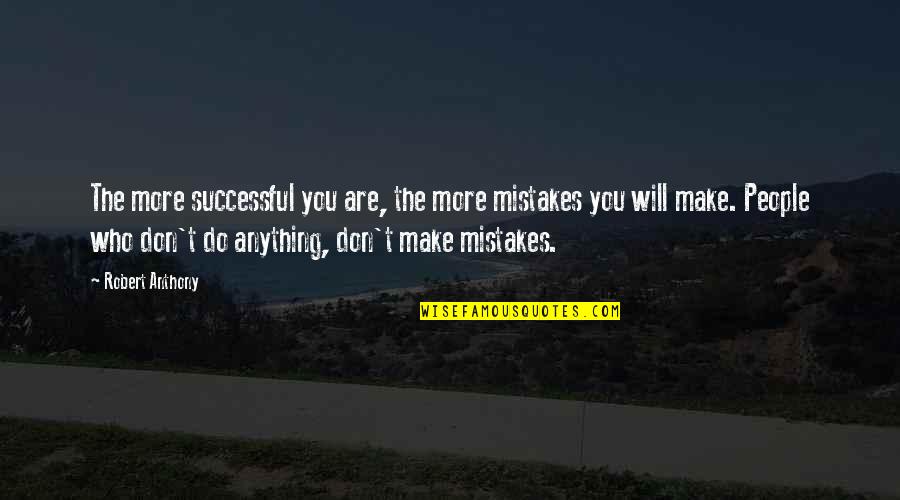 The more successful you are, the more mistakes you will make. People who don't do anything, don't make mistakes.
—
Robert Anthony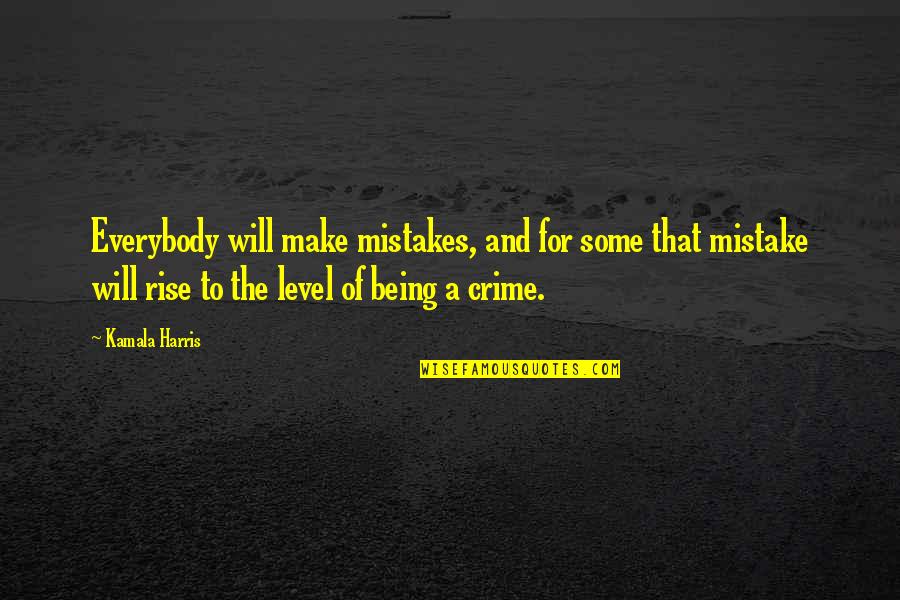 Everybody will make mistakes, and for some that mistake will rise to the level of being a crime.
—
Kamala Harris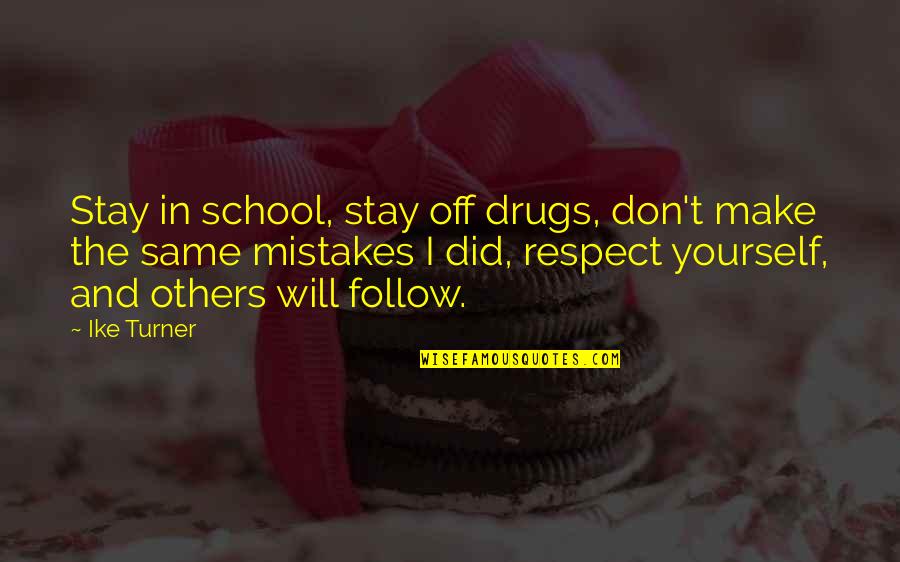 Stay in school, stay off drugs, don't make the same mistakes I did, respect yourself, and others will follow.
—
Ike Turner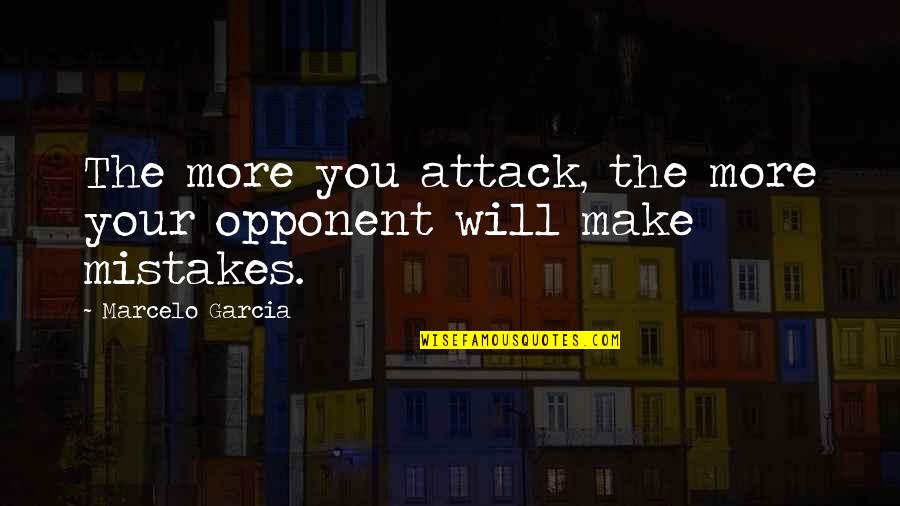 The more you attack, the more your opponent will make mistakes.
—
Marcelo Garcia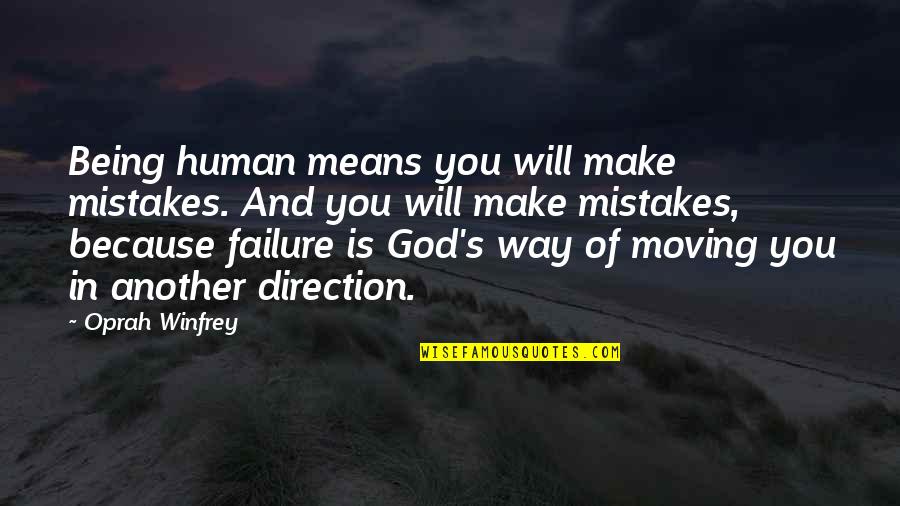 Being human means you will make mistakes. And you will make mistakes, because failure is God's way of moving you in another direction.
—
Oprah Winfrey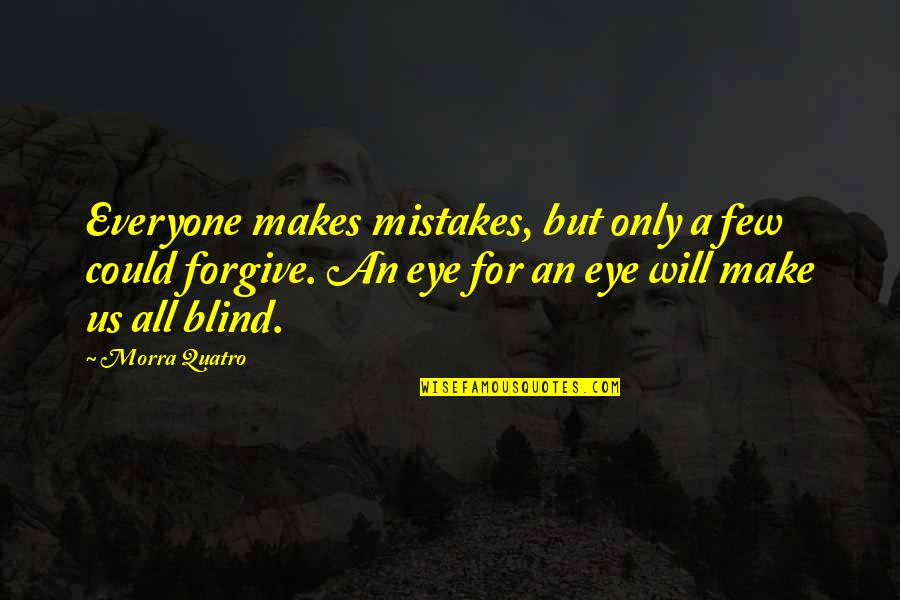 Everyone makes mistakes, but only a few could forgive. An eye for an eye will make us all blind.
—
Morra Quatro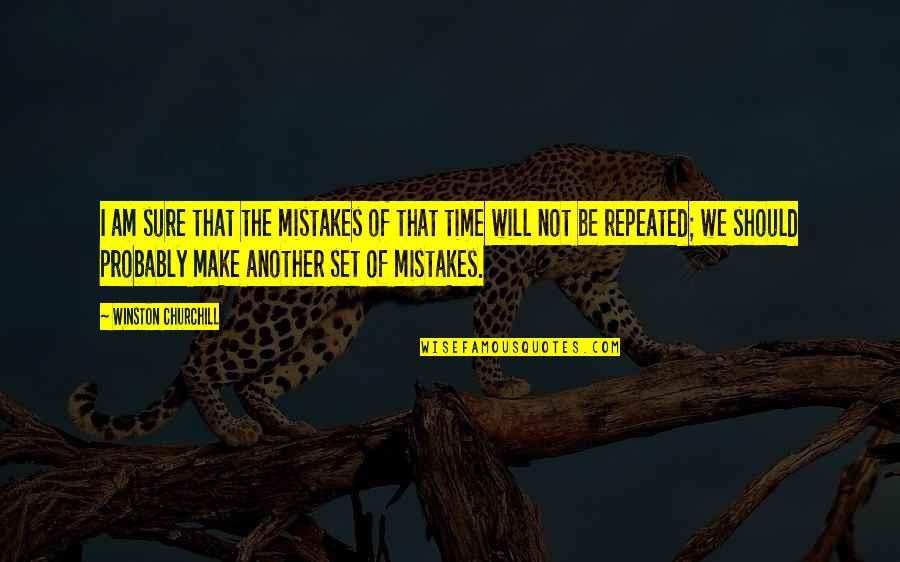 I am sure that the mistakes of that time will not be repeated; we should probably make another set of mistakes. —
Winston Churchill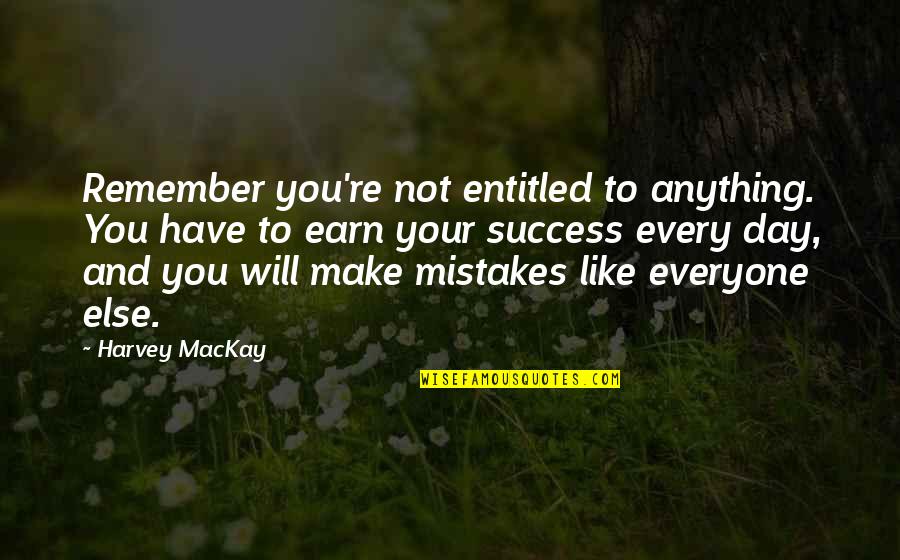 Remember you're not entitled to anything. You have to earn your success every day, and you will make mistakes like everyone else. —
Harvey MacKay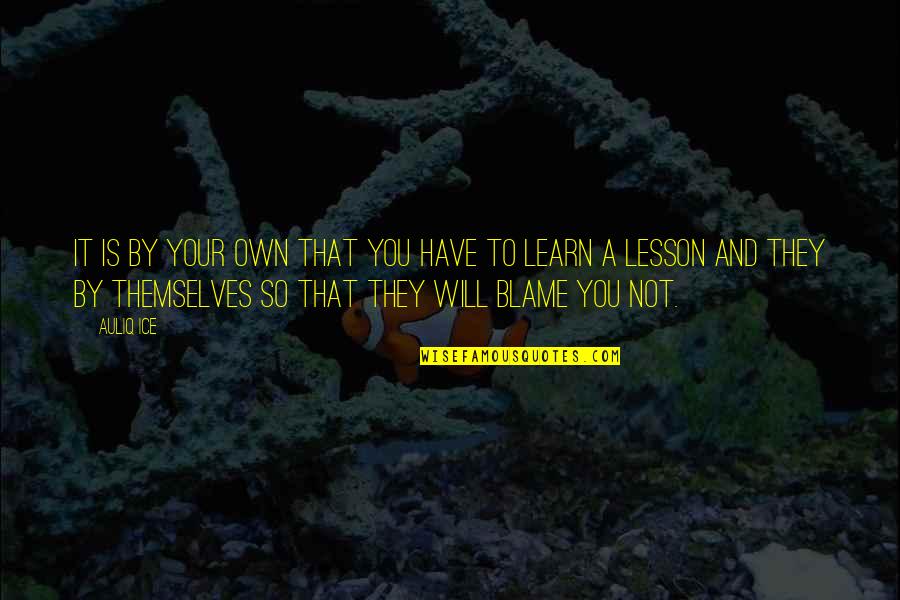 It is by your own that you have to learn a lesson and they by themselves so that they will blame you not. —
Auliq Ice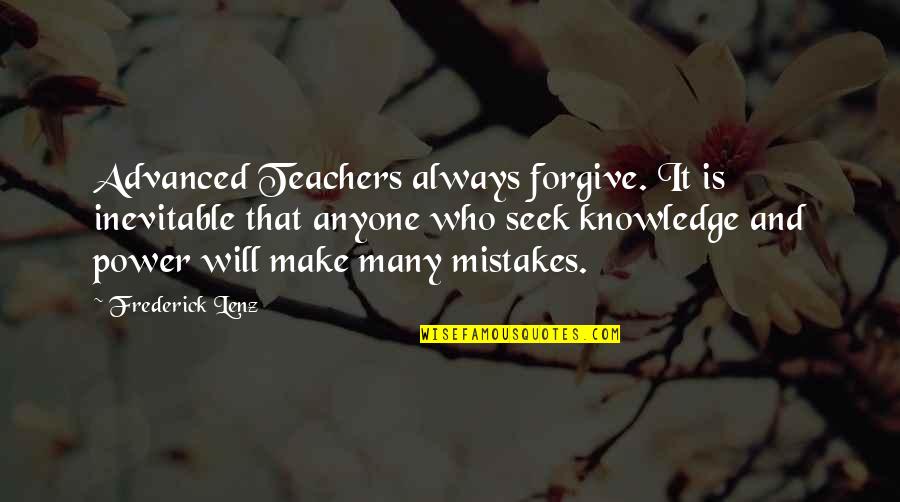 Advanced Teachers always forgive. It is inevitable that anyone who seek knowledge and power will make many mistakes. —
Frederick Lenz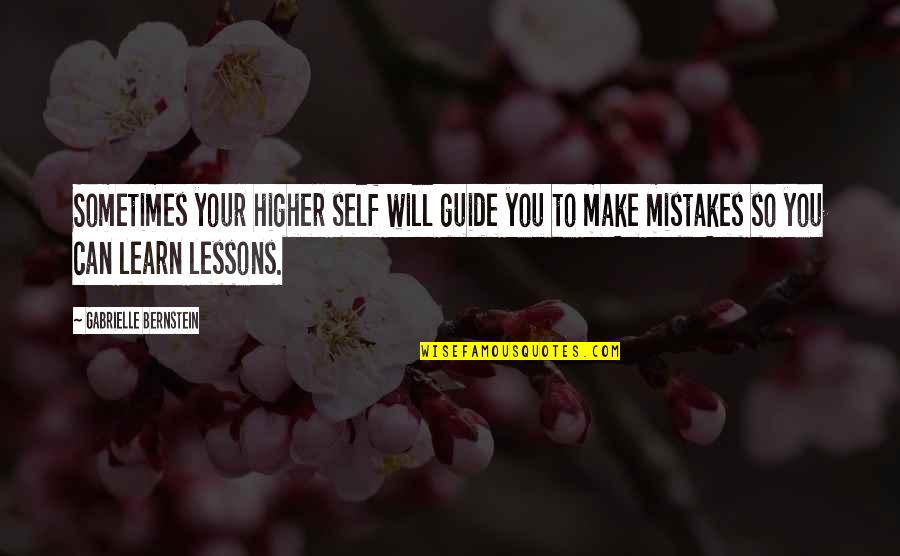 Sometimes your higher self will guide you to make mistakes so you can learn lessons. —
Gabrielle Bernstein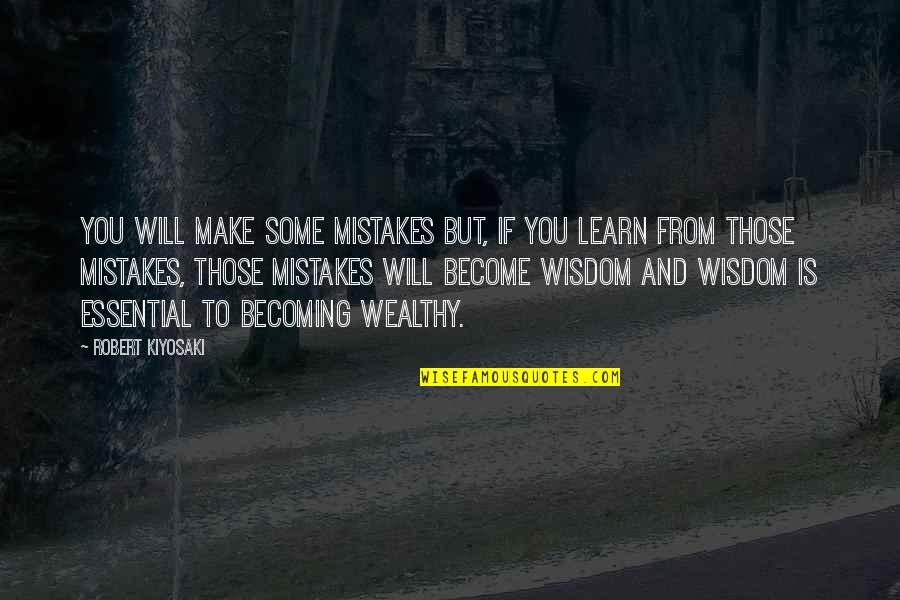 You will make some mistakes but, if you learn from those mistakes, those mistakes will become wisdom and wisdom is essential to becoming wealthy. —
Robert Kiyosaki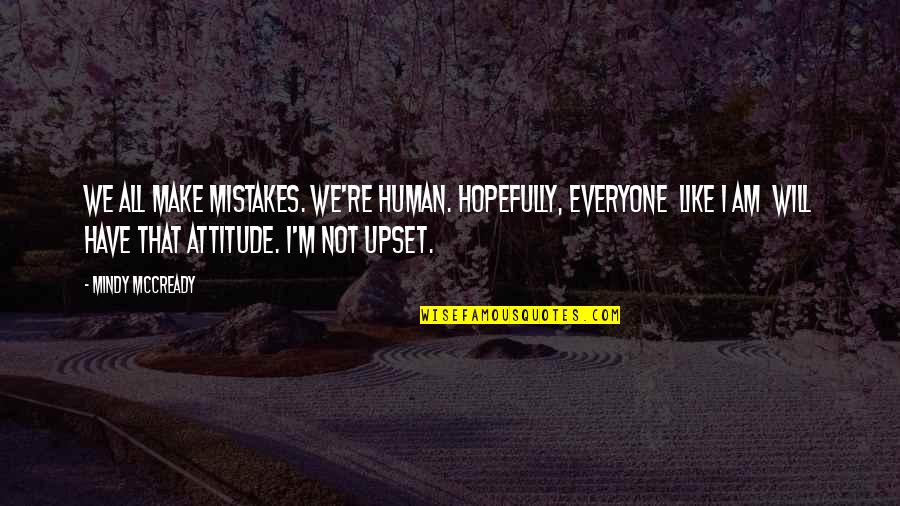 We all make mistakes. We're human. Hopefully, everyone
like I am
will have that attitude. I'm not upset. —
Mindy McCready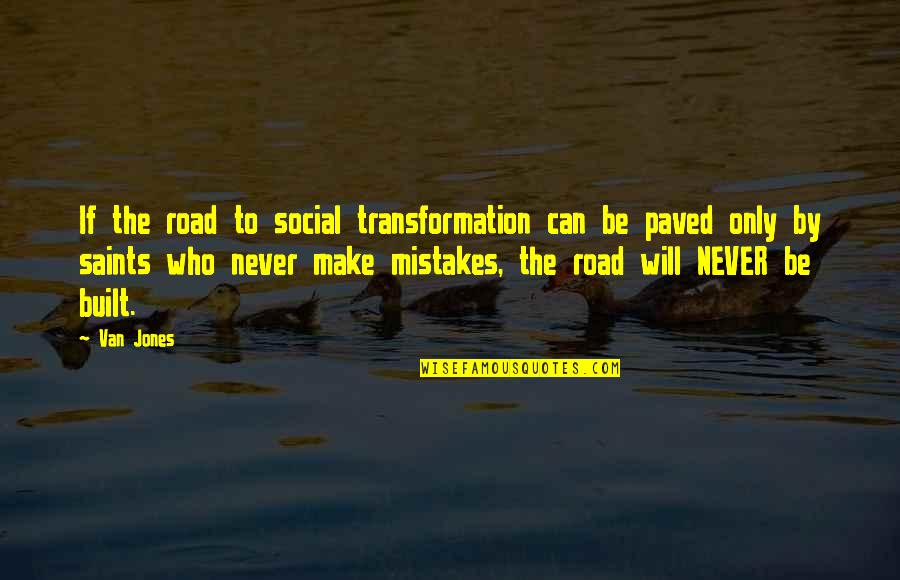 If the road to social transformation can be paved only by saints who never make mistakes, the road will NEVER be built. —
Van Jones
Don't try to change or tear your brother down, let him make his mistakes and he will come around. —
Donna Summer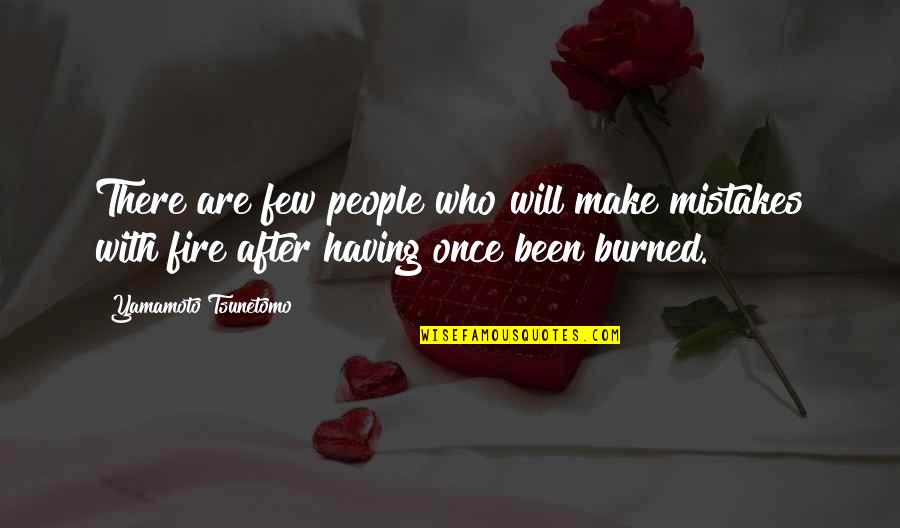 There are few people who will make mistakes with fire after having once been burned. —
Yamamoto Tsunetomo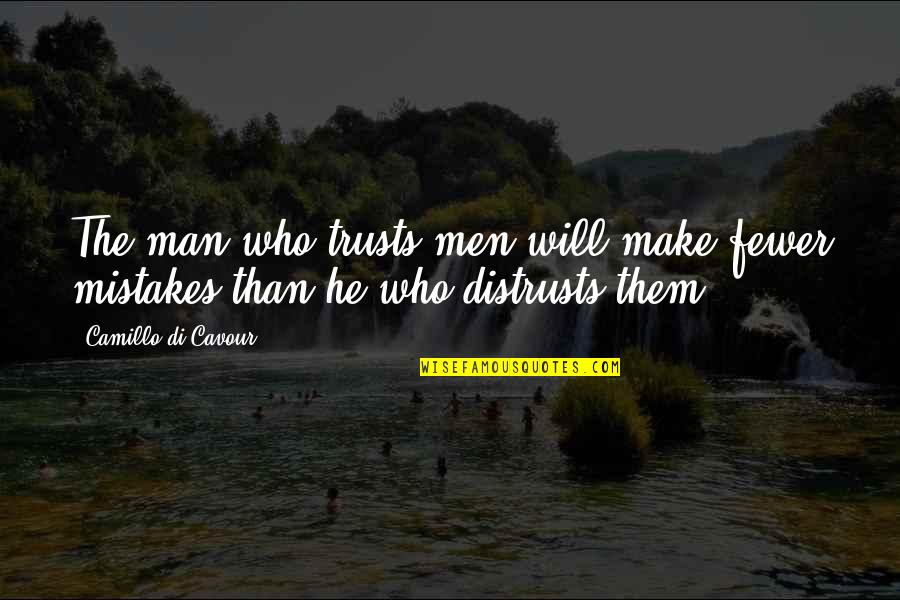 The man who trusts men will make fewer mistakes than he who distrusts them. —
Camillo Di Cavour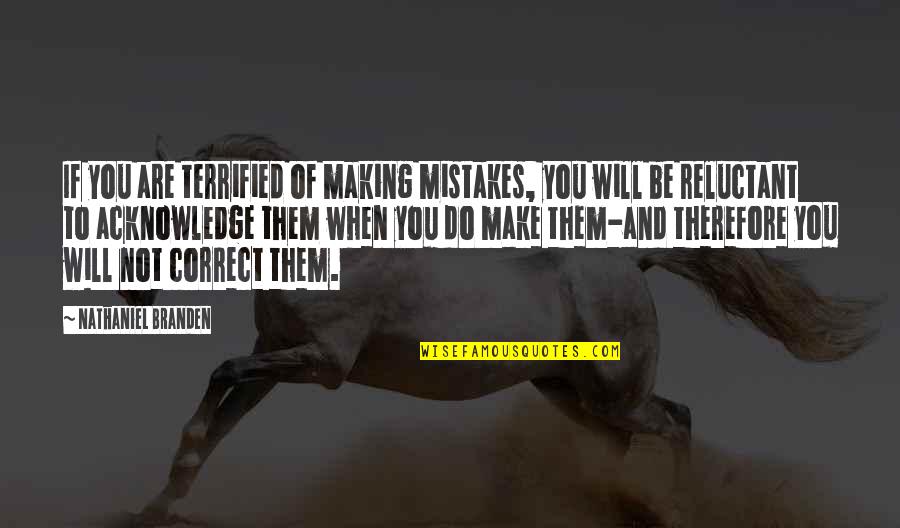 If you are terrified of making mistakes, you will be reluctant to acknowledge them when you do make them-and therefore you will not correct them. —
Nathaniel Branden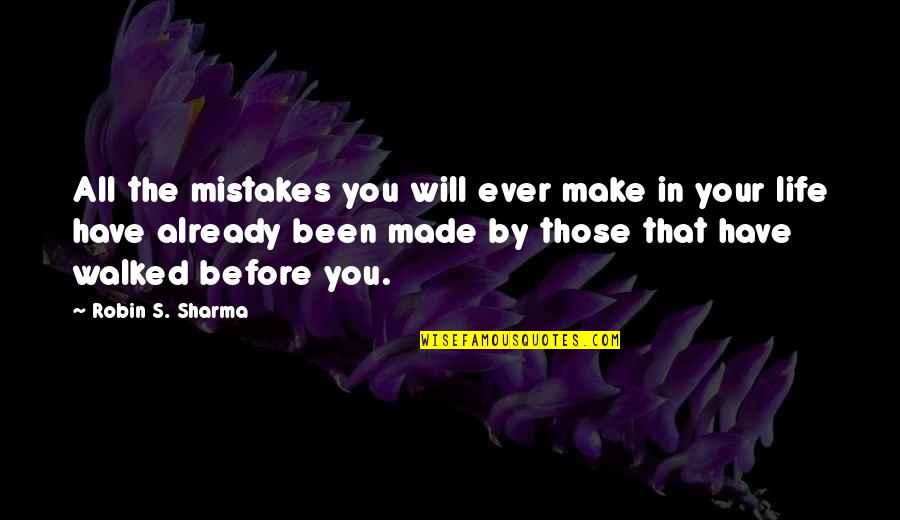 All the mistakes you will ever make in your life have already been made by those that have walked before you. —
Robin S. Sharma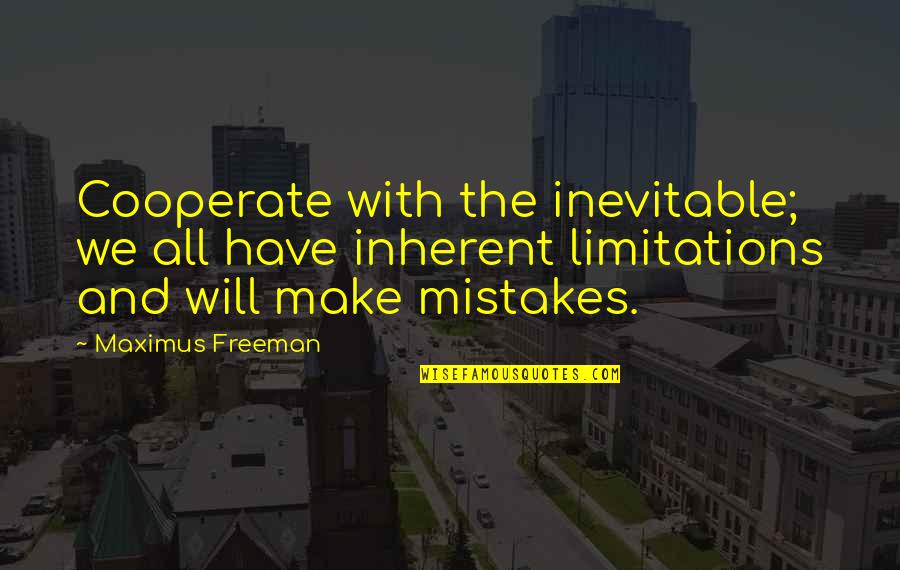 Cooperate with the inevitable; we all have inherent limitations and will make mistakes. —
Maximus Freeman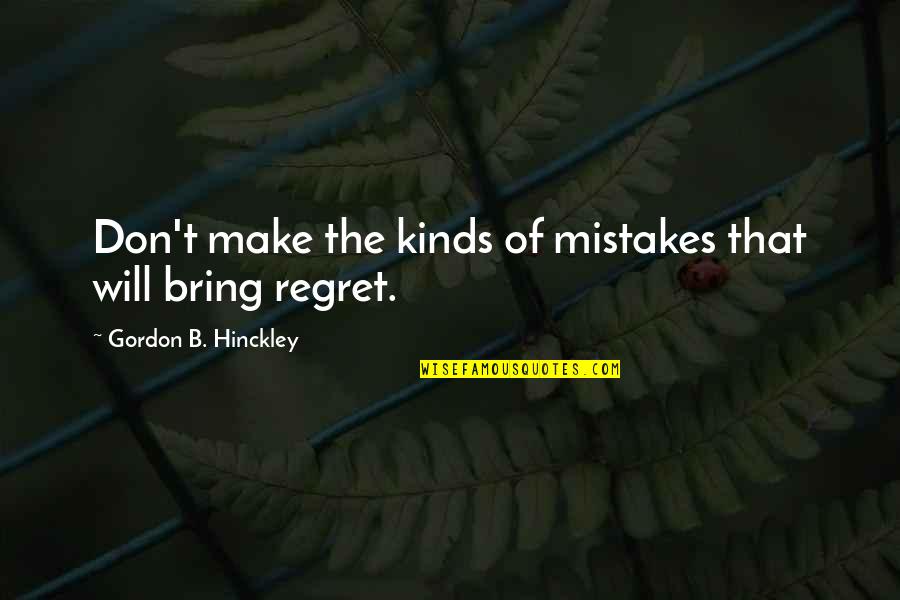 Don't make the kinds of mistakes that will bring regret. —
Gordon B. Hinckley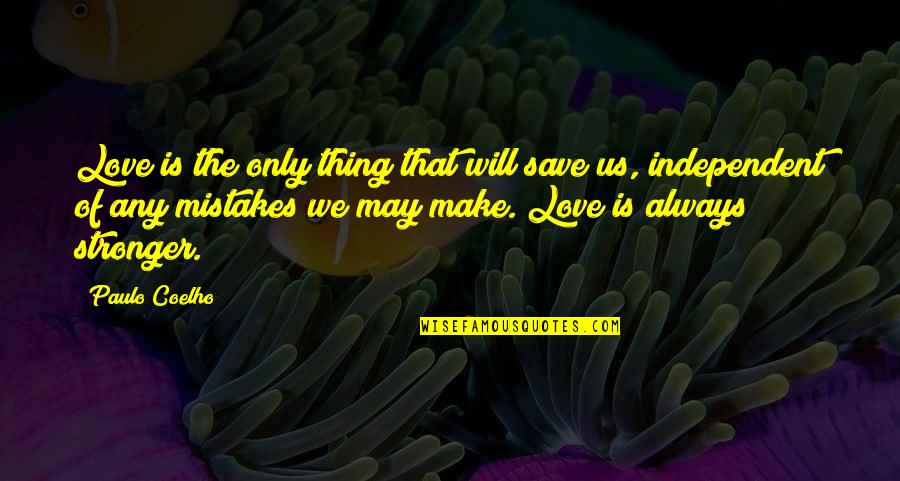 Love is the only thing that will save us, independent of any mistakes we may make. Love is always stronger. —
Paulo Coelho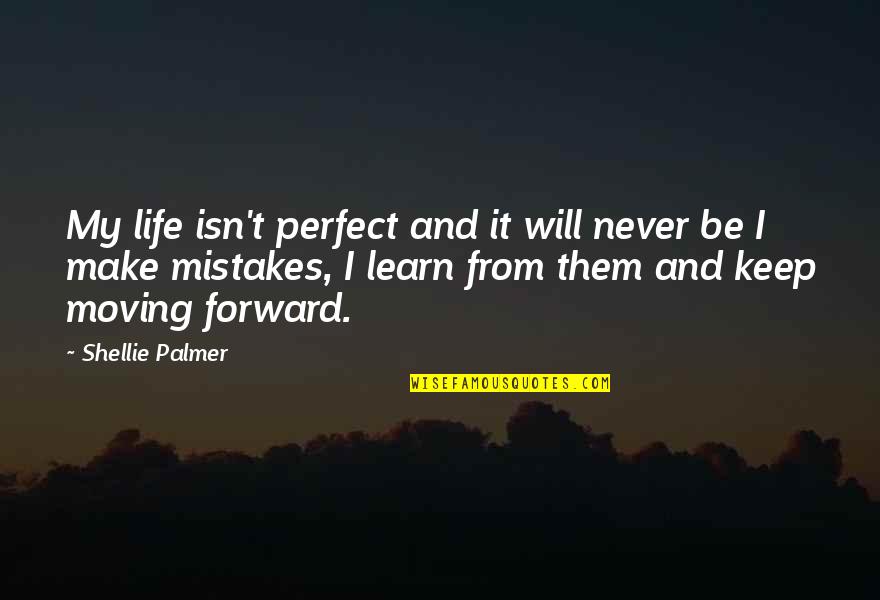 My life isn't perfect and it will never be I make mistakes, I learn from them and keep moving forward. —
Shellie Palmer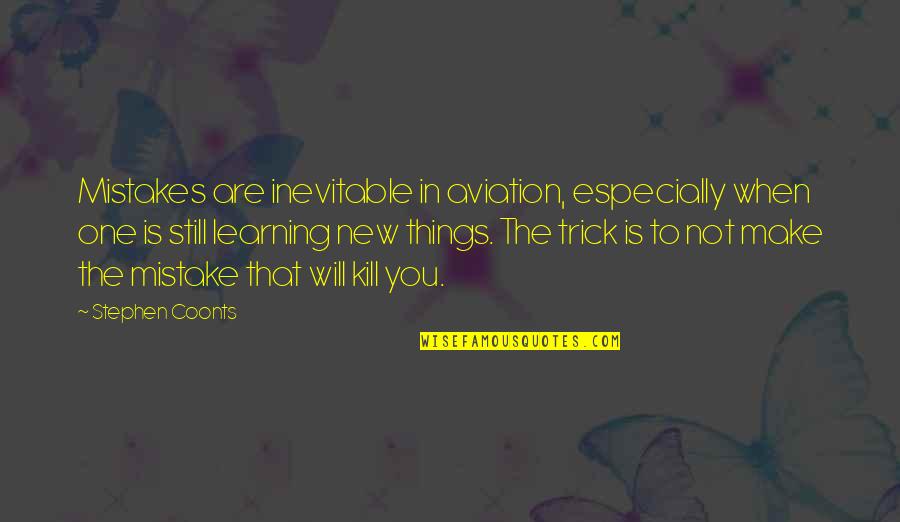 Mistakes are inevitable in aviation, especially when one is still learning new things. The trick is to not make the mistake that will kill you. —
Stephen Coonts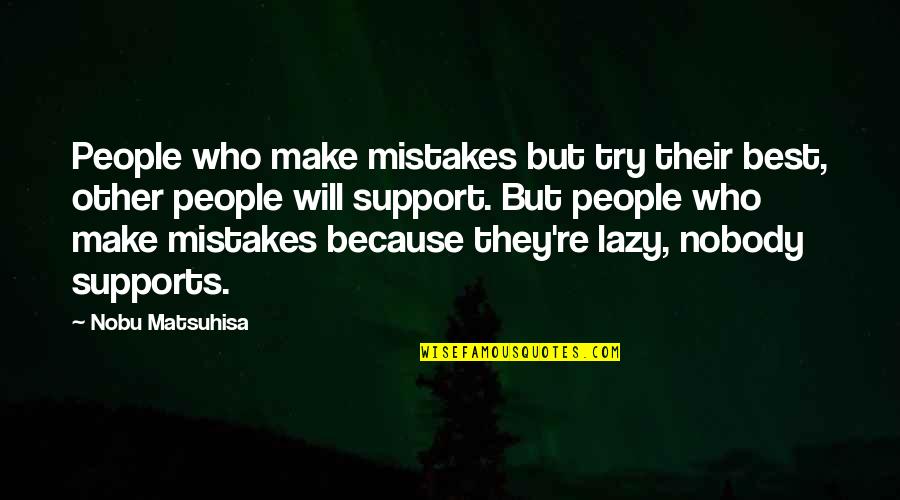 People who make mistakes but try their best, other people will support. But people who make mistakes because they're lazy, nobody supports. —
Nobu Matsuhisa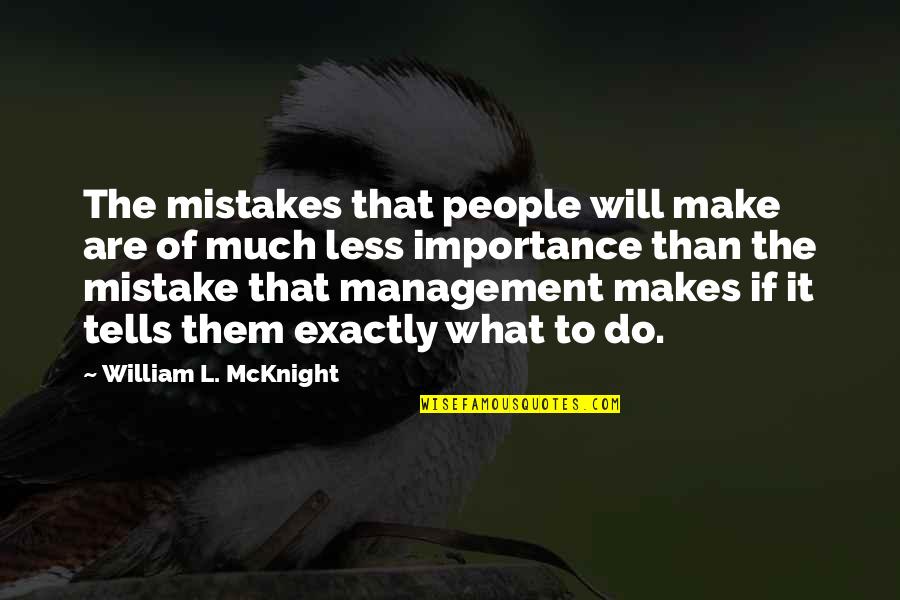 The mistakes that people will make are of much less importance than the mistake that management makes if it tells them exactly what to do. —
William L. McKnight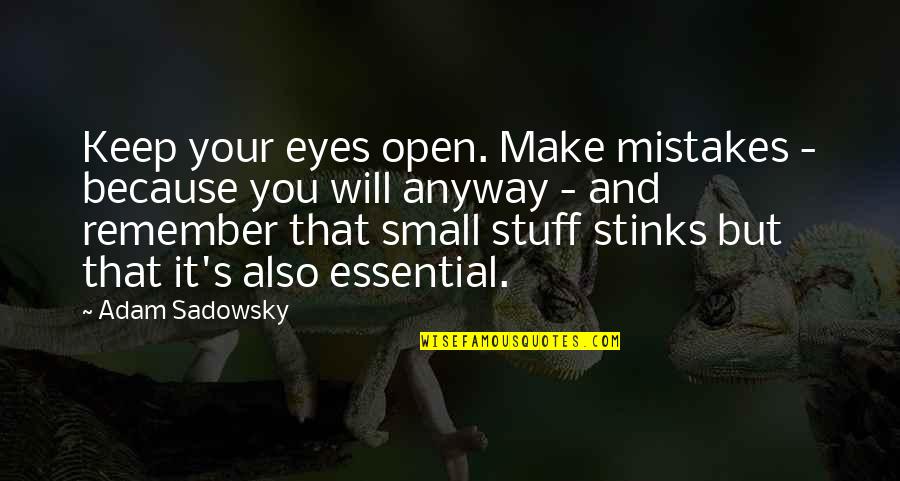 Keep your eyes open. Make mistakes - because you will anyway - and remember that small stuff stinks but that it's also essential. —
Adam Sadowsky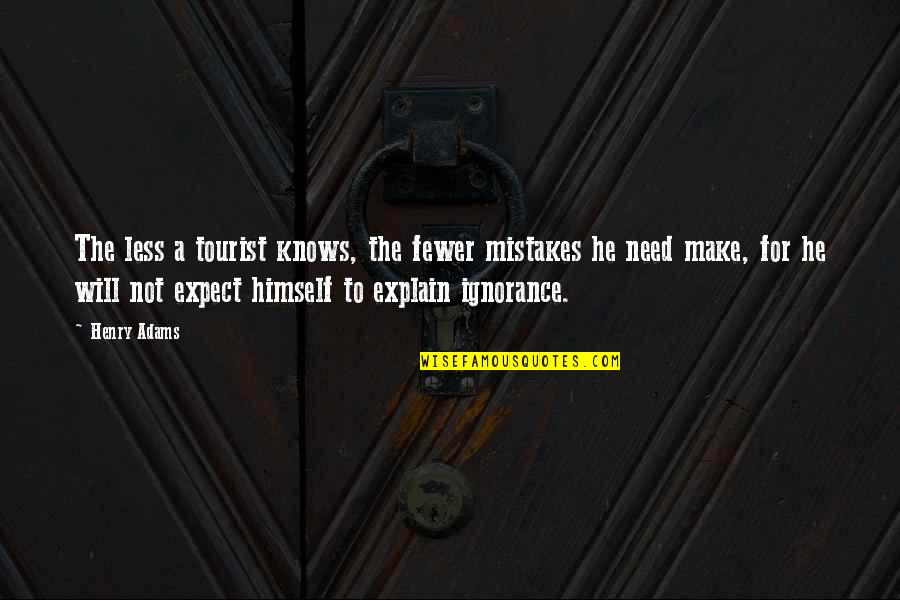 The less a tourist knows, the fewer mistakes he need make, for he will not expect himself to explain ignorance. —
Henry Adams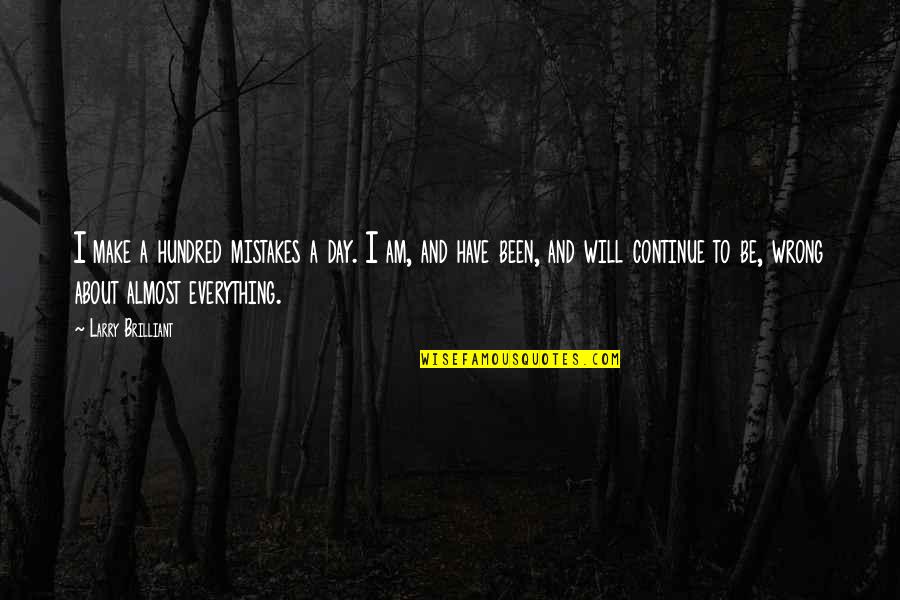 I make a hundred mistakes a day. I am, and have been, and will continue to be, wrong about almost everything. —
Larry Brilliant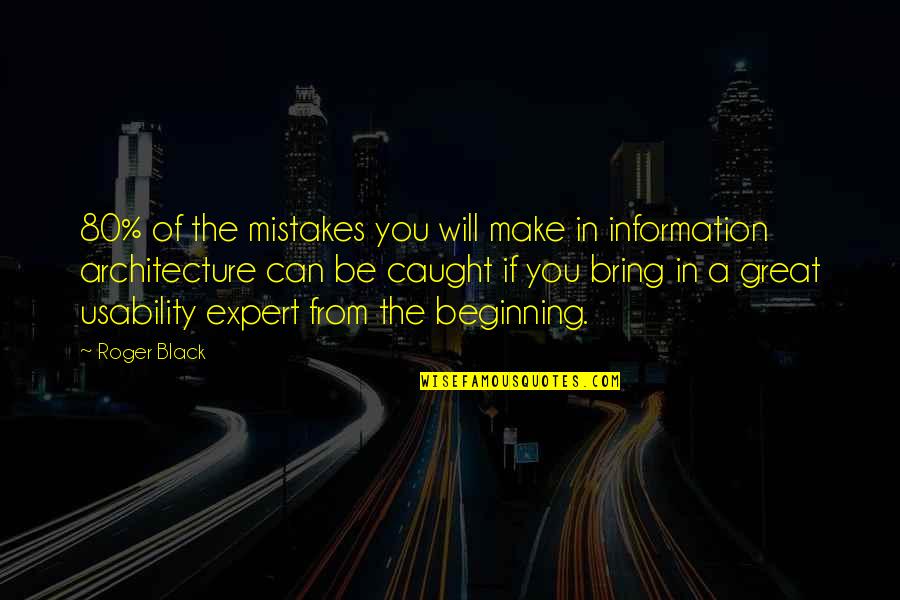 80% of the mistakes you will make in information architecture can be caught if you bring in a great usability expert from the beginning. —
Roger Black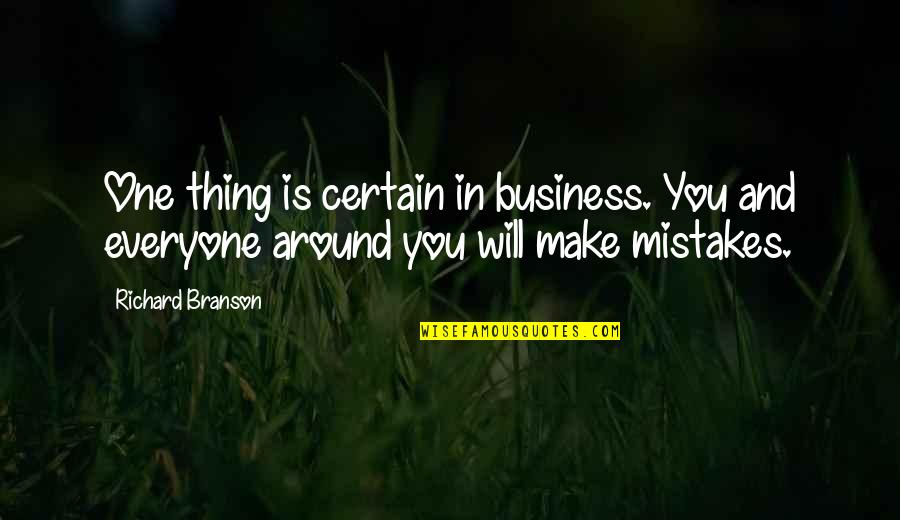 One thing is certain in business. You and everyone around you will make mistakes. —
Richard Branson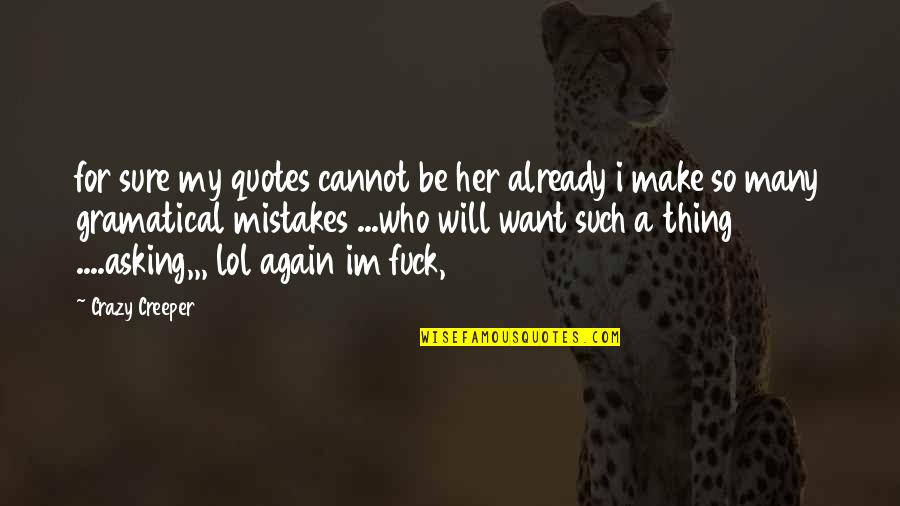 for sure my quotes cannot be her already i make so many gramatical mistakes ...who will want such a thing ....asking,,, lol again im fuck, —
Crazy Creeper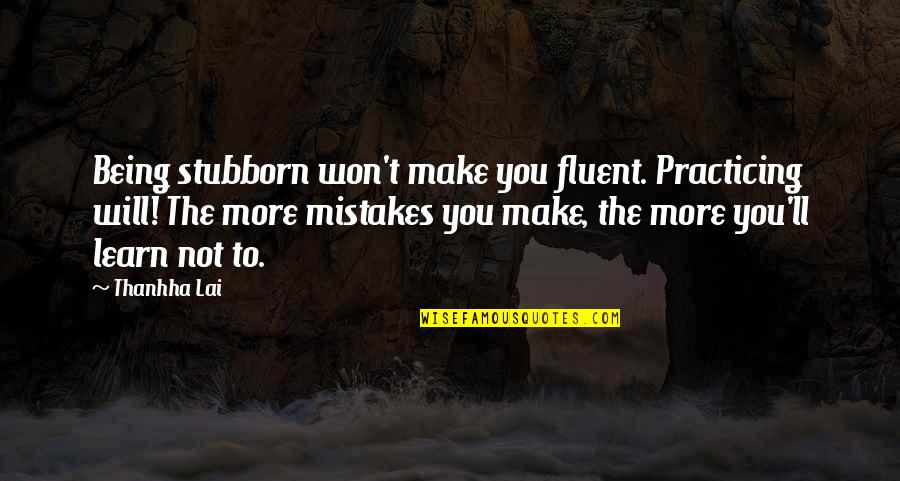 Being stubborn won't make you fluent. Practicing will! The more mistakes you make, the more you'll learn not to. —
Thanhha Lai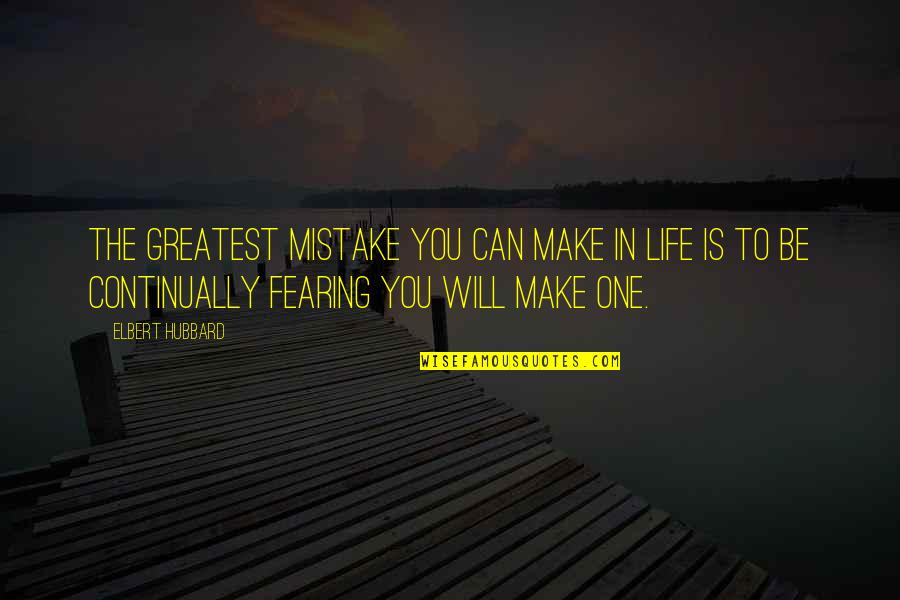 The greatest mistake you can make in life is to be continually fearing you will make one. —
Elbert Hubbard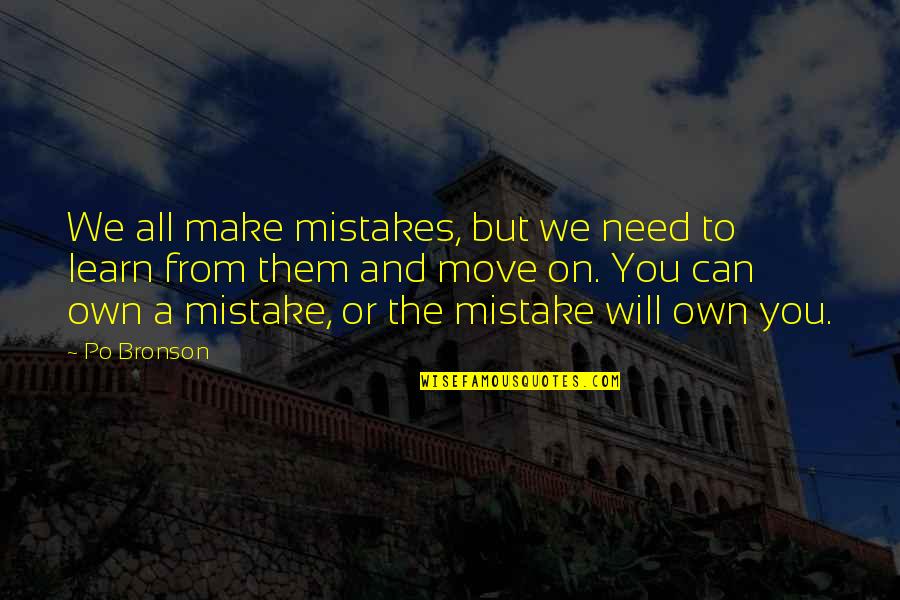 We all make mistakes, but we need to learn from them and move on. You can own a mistake, or the mistake will own you. —
Po Bronson