Why Ask Questions Quotes
Collection of top 28 famous quotes about Why Ask Questions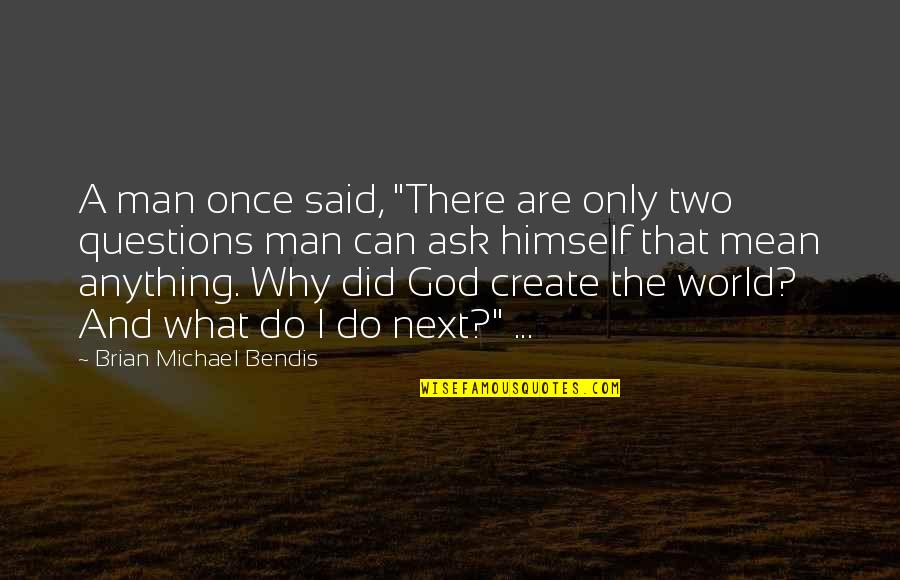 A man once said, "There are only two questions man can ask himself that mean anything. Why did God create the world? And what do I do next?" ...
—
Brian Michael Bendis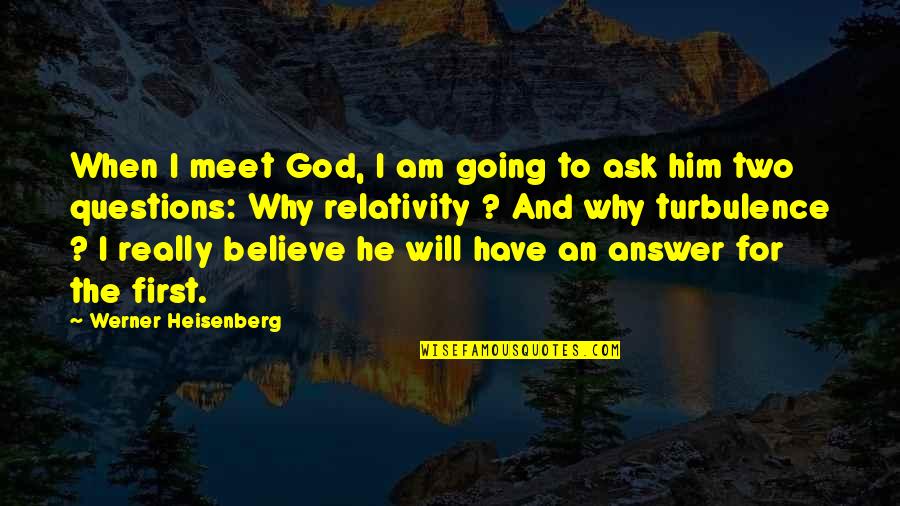 When I meet God, I am going to ask him two questions: Why relativity ? And why turbulence ? I really believe he will have an answer for the first.
—
Werner Heisenberg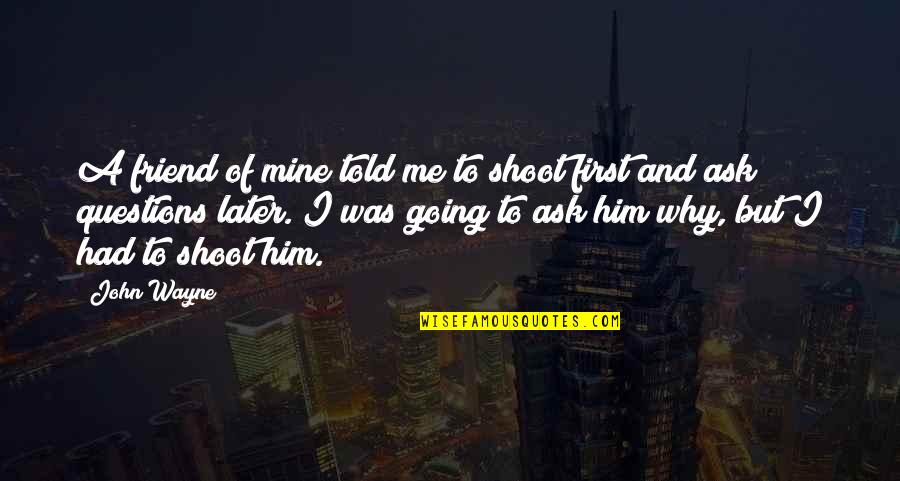 A friend of mine told me to shoot first and ask questions later. I was going to ask him why, but I had to shoot him.
—
John Wayne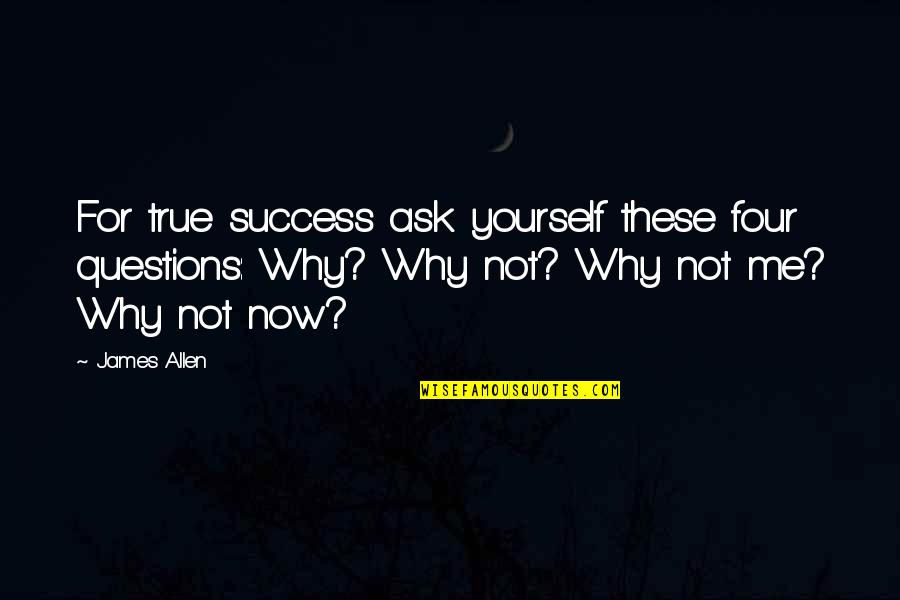 For true success ask yourself these four questions: Why? Why not? Why not me? Why not now?
—
James Allen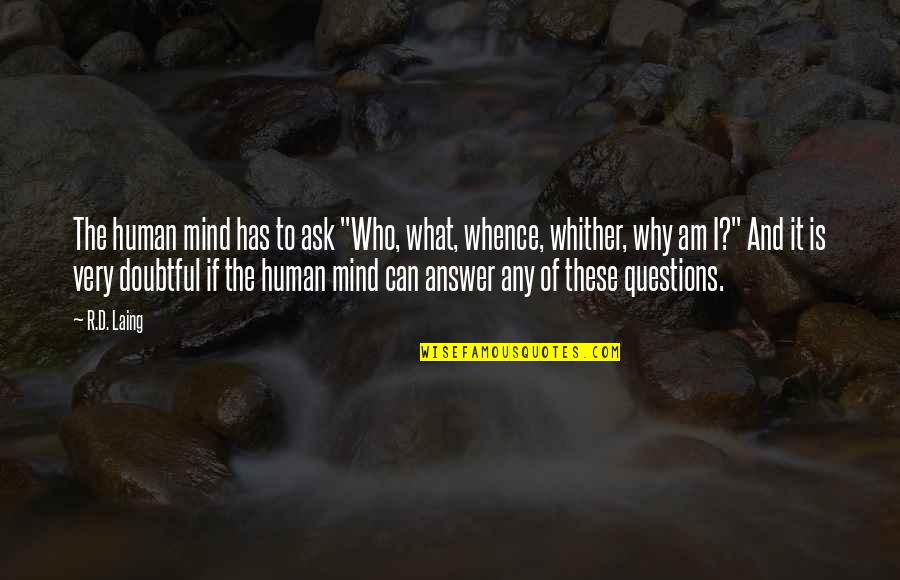 The human mind has to ask "Who, what, whence, whither, why am I?" And it is very doubtful if the human mind can answer any of these questions.
—
R.D. Laing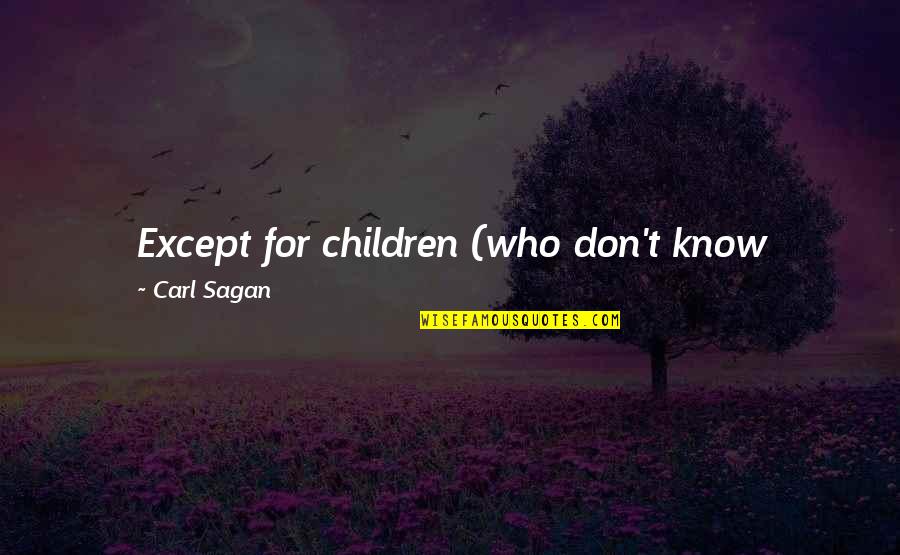 Except for children (who don't know enough not to ask the important questions), few of us spendtime wondering why nature is the way it is ... —
Carl Sagan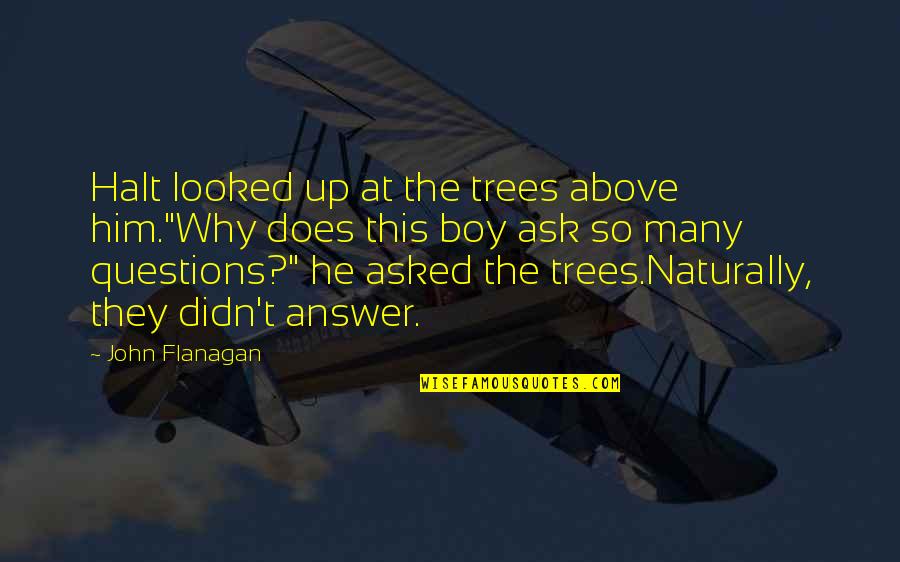 Halt looked up at the trees above him.
"Why does this boy ask so many questions?" he asked the trees.
Naturally, they didn't answer. —
John Flanagan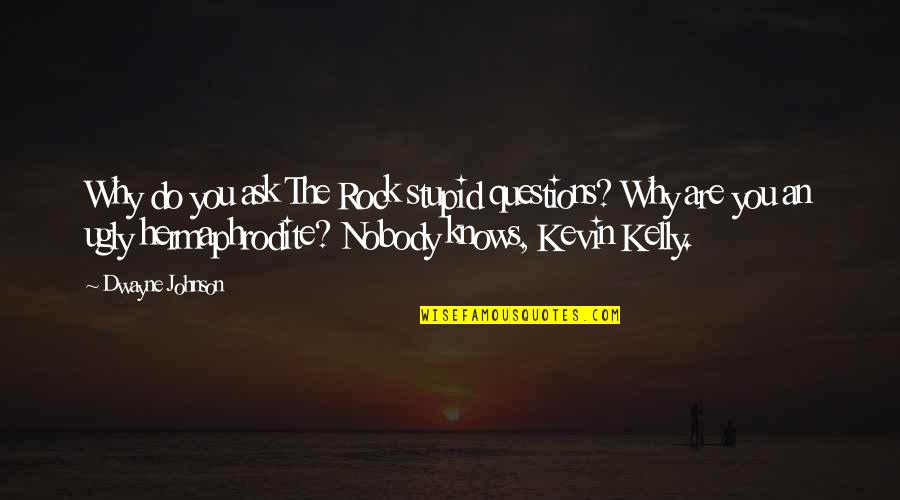 Why do you ask The Rock stupid questions? Why are you an ugly hermaphrodite? Nobody knows, Kevin Kelly. —
Dwayne Johnson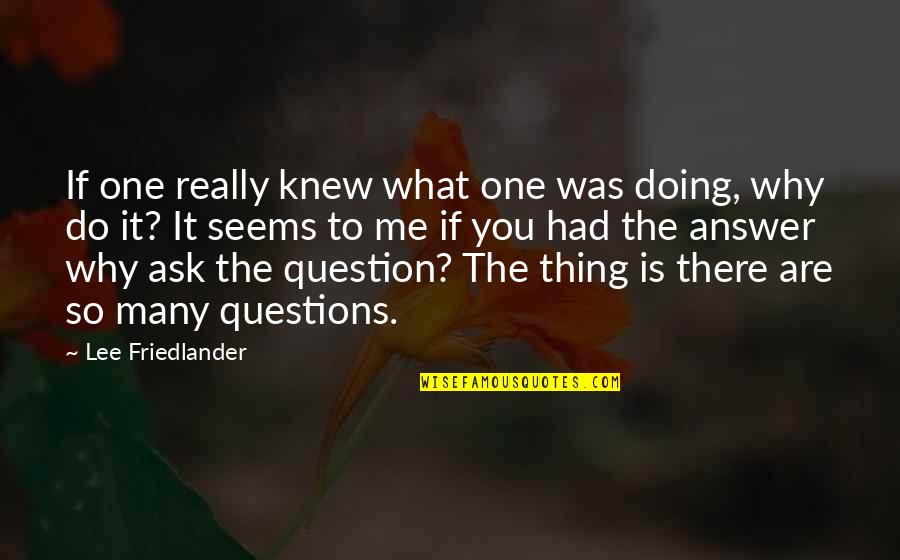 If one really knew what one was doing, why do it? It seems to me if you had the answer why ask the question? The thing is there are so many questions. —
Lee Friedlander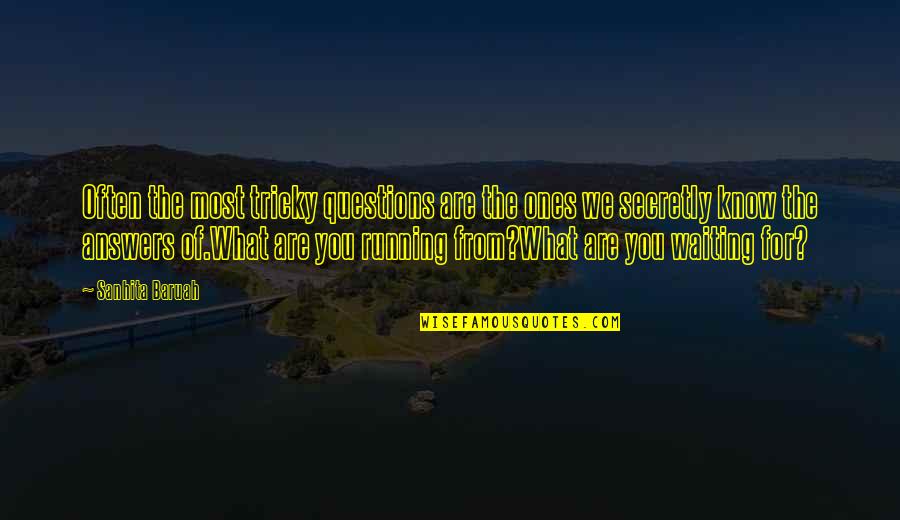 Often the most tricky questions are the ones we secretly know the answers of.
What are you running from?
What are you waiting for? —
Sanhita Baruah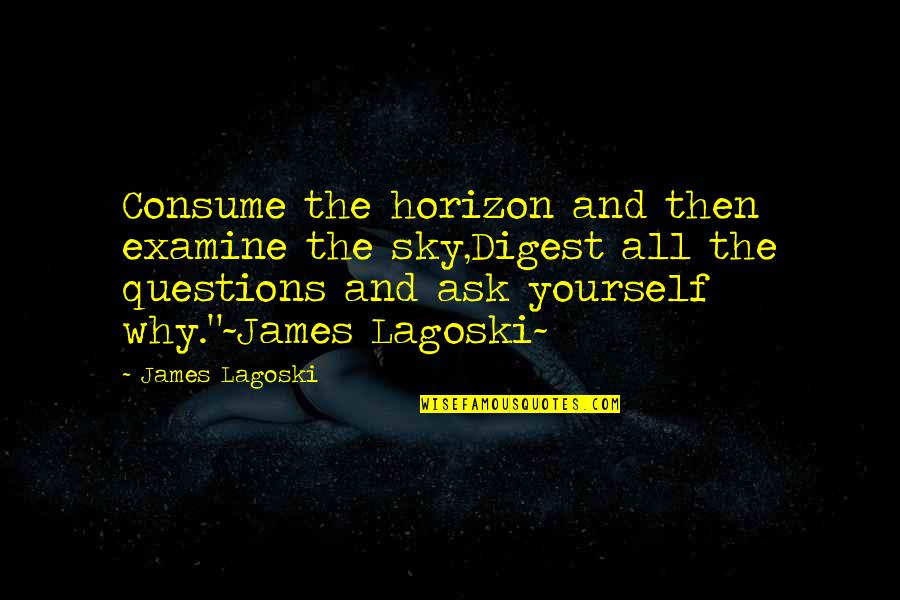 Consume the horizon and then examine the sky,
Digest all the questions and ask yourself why."
~James Lagoski~ —
James Lagoski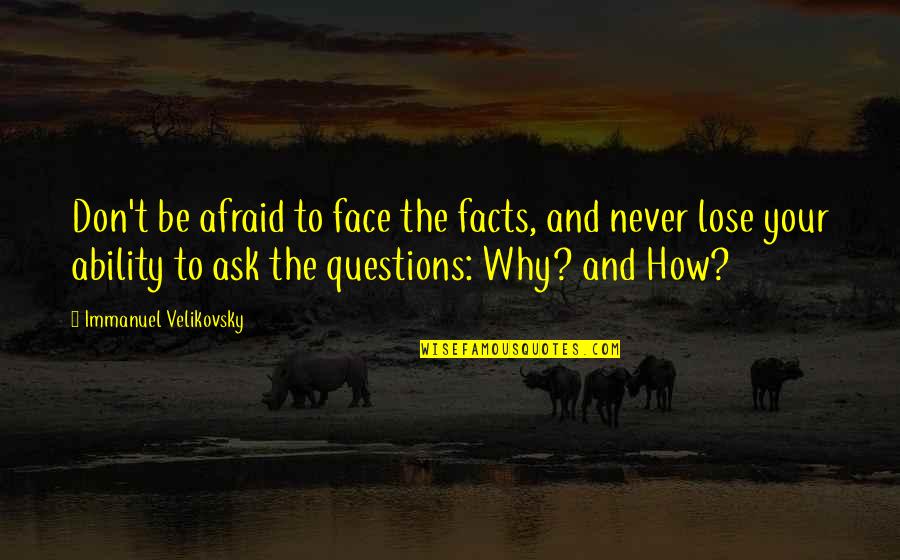 Don't be afraid to face the facts, and never lose your ability to ask the questions: Why? and How? —
Immanuel Velikovsky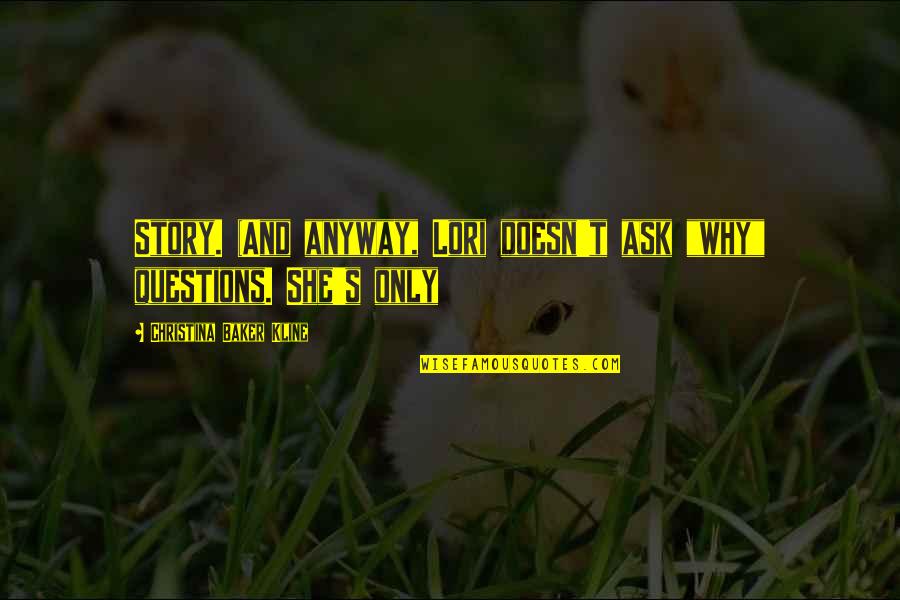 Story. (And anyway, Lori doesn't ask "why" questions. She's only —
Christina Baker Kline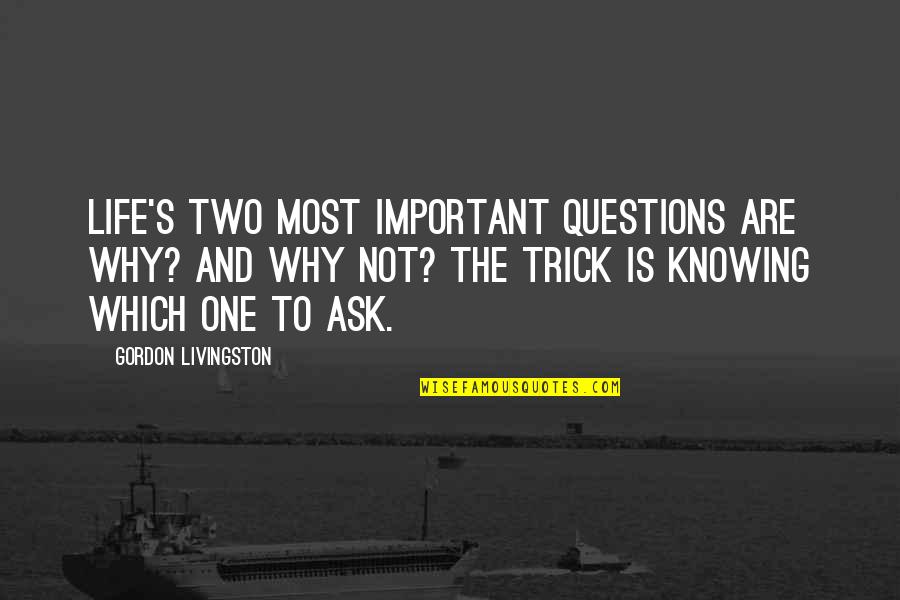 Life's two most important questions are Why? and Why not? The trick is knowing which one to ask. —
Gordon Livingston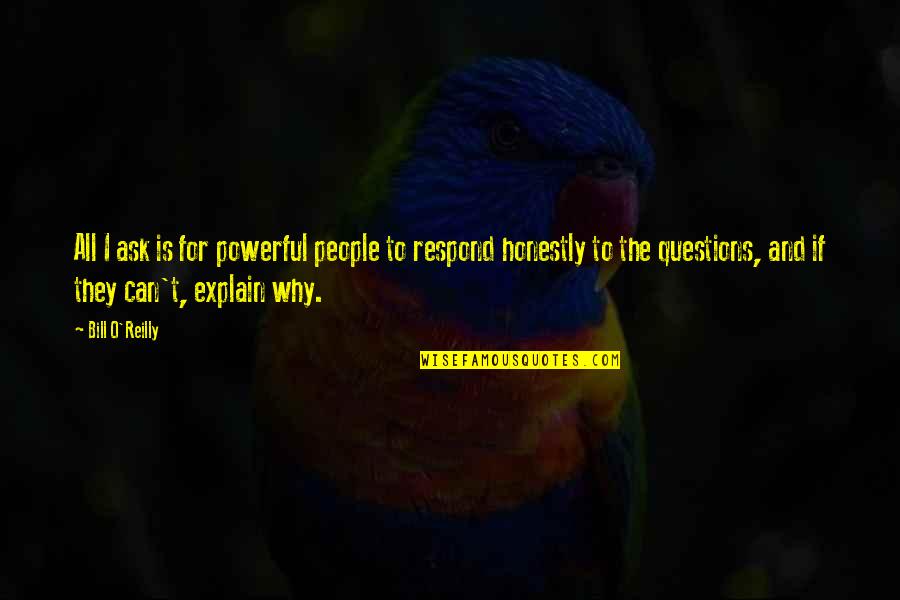 All I ask is for powerful people to respond honestly to the questions, and if they can't, explain why. —
Bill O'Reilly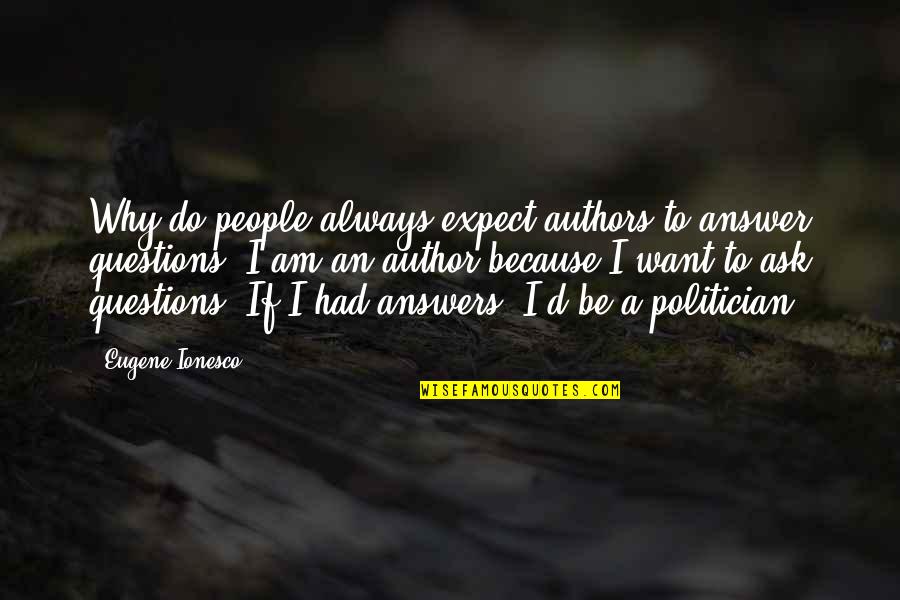 Why do people always expect authors to answer questions? I am an author because I want to ask questions. If I had answers, I'd be a politician. —
Eugene Ionesco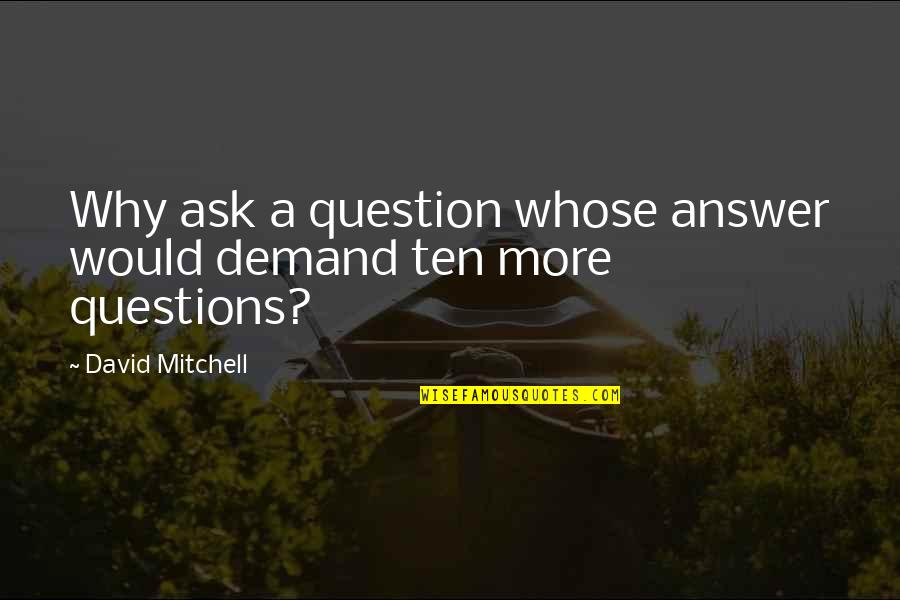 Why ask a question whose answer would demand ten more questions? —
David Mitchell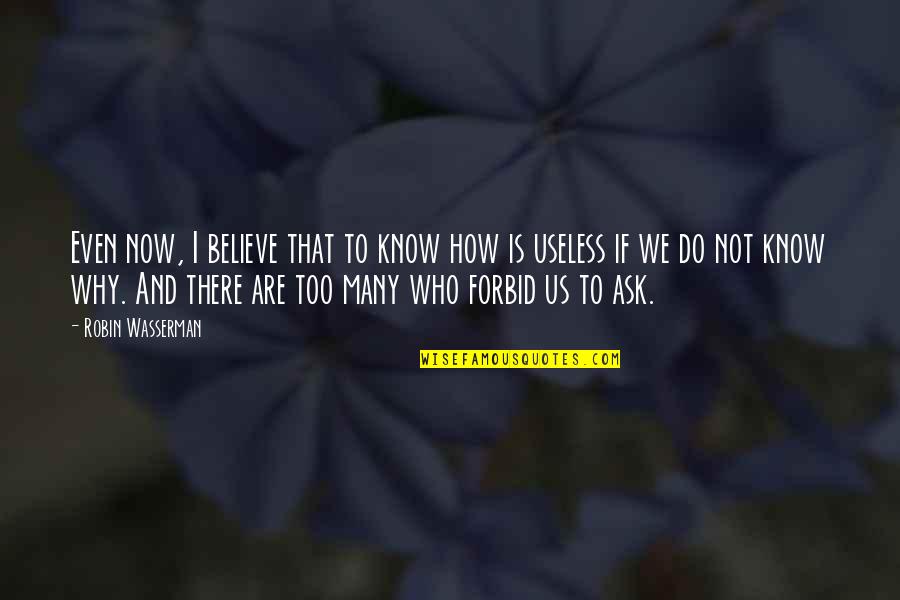 Even now, I believe that to know how is useless if we do not know why. And there are too many who forbid us to ask. —
Robin Wasserman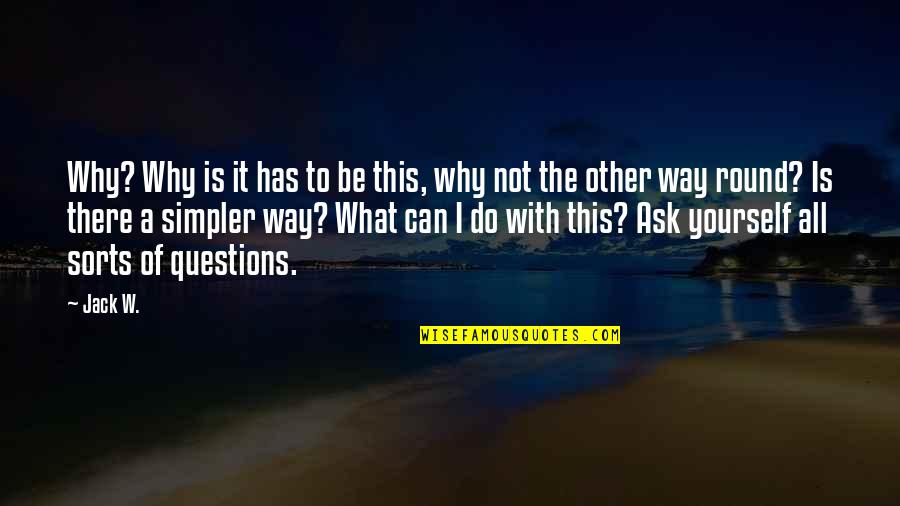 Why? Why is it has to be this, why not the other way round? Is there a simpler way? What can I do with this? Ask yourself all sorts of questions. —
Jack W.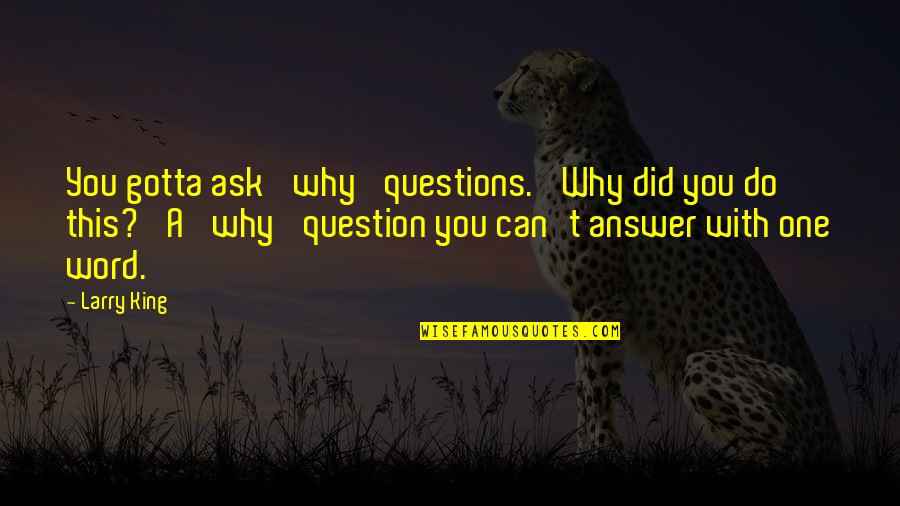 You gotta ask 'why' questions. 'Why did you do this?' A 'why' question you can't answer with one word. —
Larry King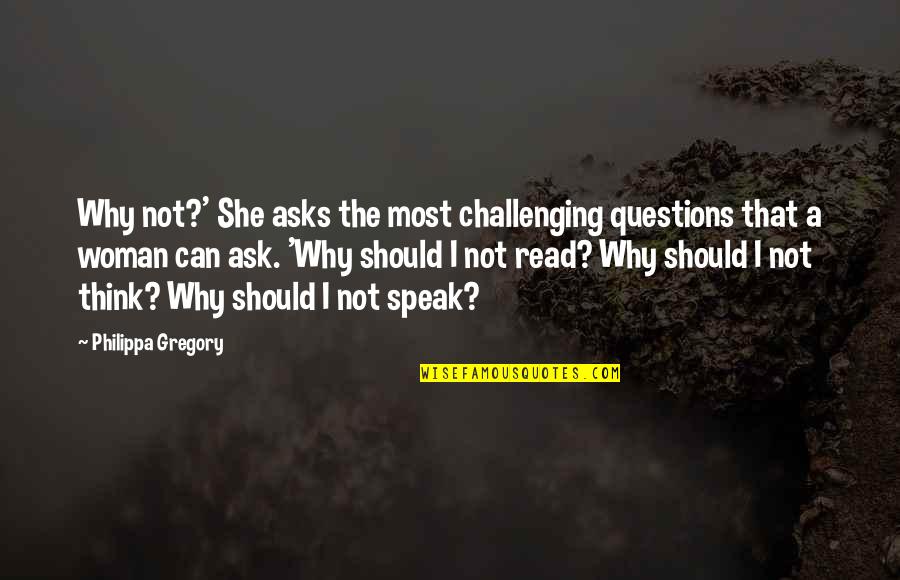 Why not?' She asks the most challenging questions that a woman can ask. 'Why should I not read? Why should I not think? Why should I not speak? —
Philippa Gregory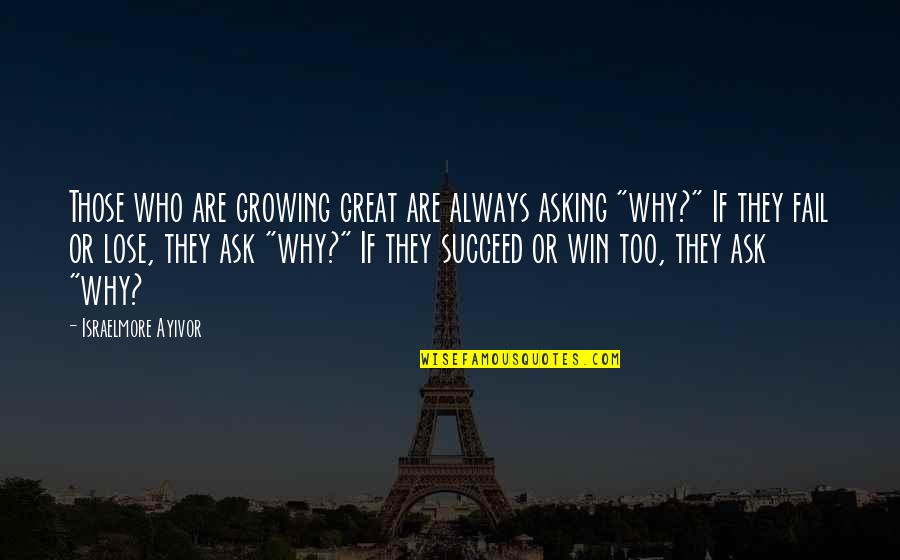 Those who are growing great are always asking "why?" If they fail or lose, they ask "why?" If they succeed or win too, they ask "why? —
Israelmore Ayivor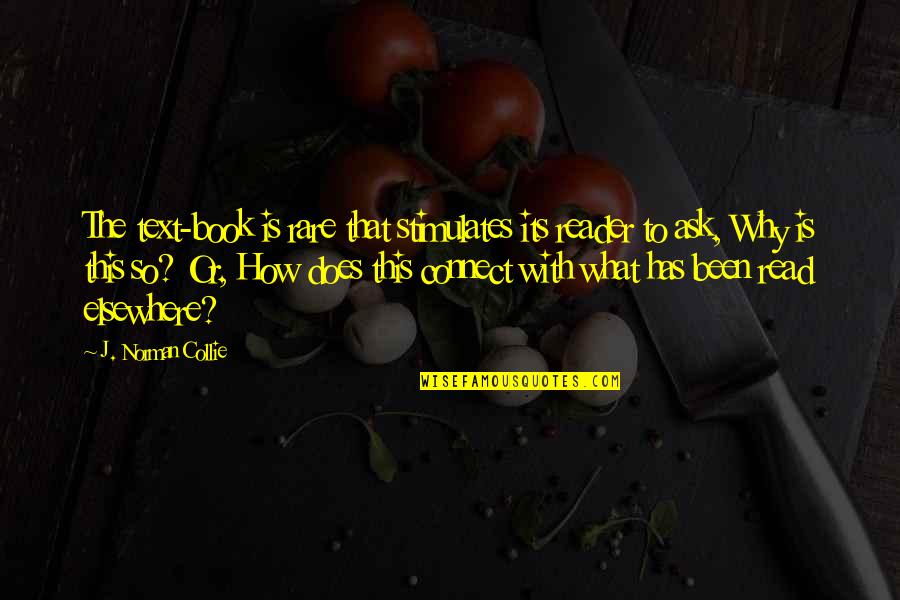 The text-book is rare that stimulates its reader to ask, Why is this so? Or, How does this connect with what has been read elsewhere? —
J. Norman Collie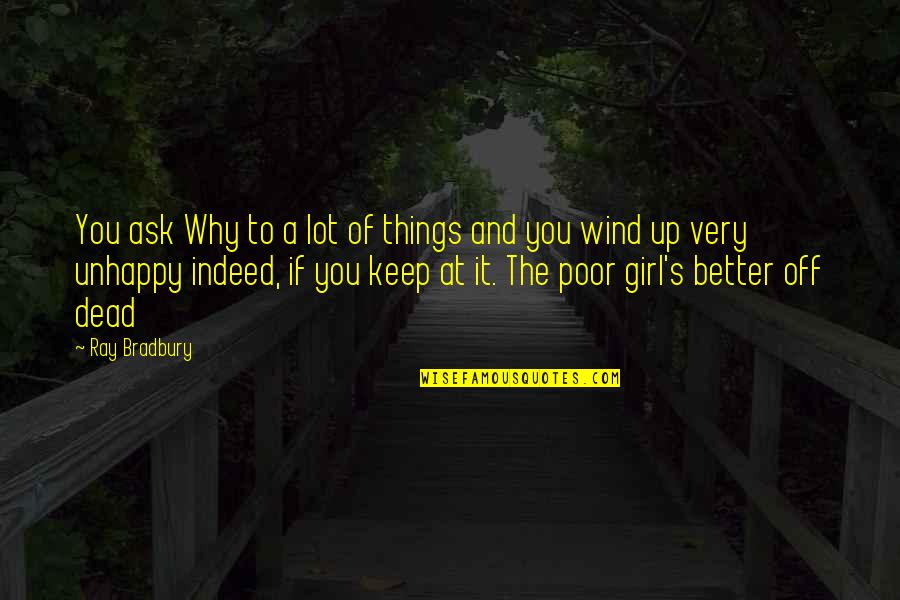 You ask Why to a lot of things and you wind up very unhappy indeed, if you keep at it. The poor girl's better off dead —
Ray Bradbury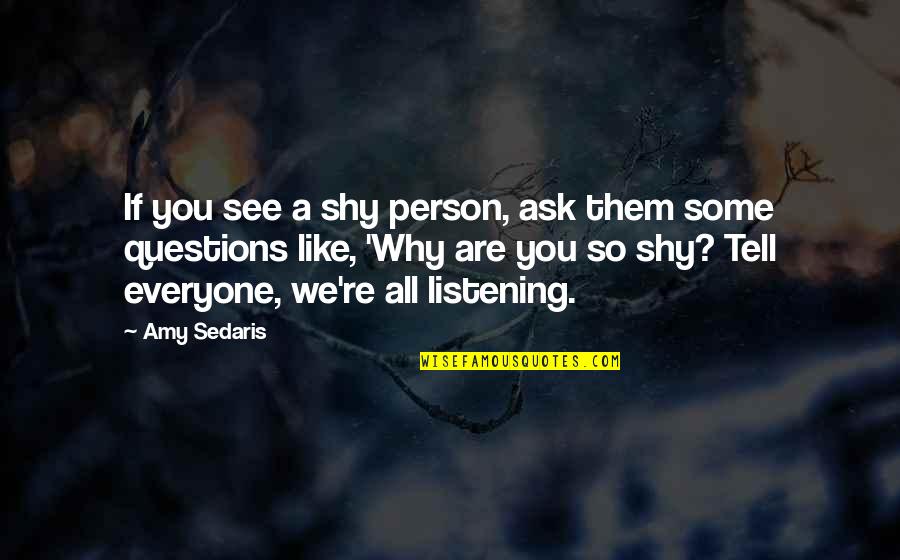 If you see a shy person, ask them some questions like, 'Why are you so shy? Tell everyone, we're all listening. —
Amy Sedaris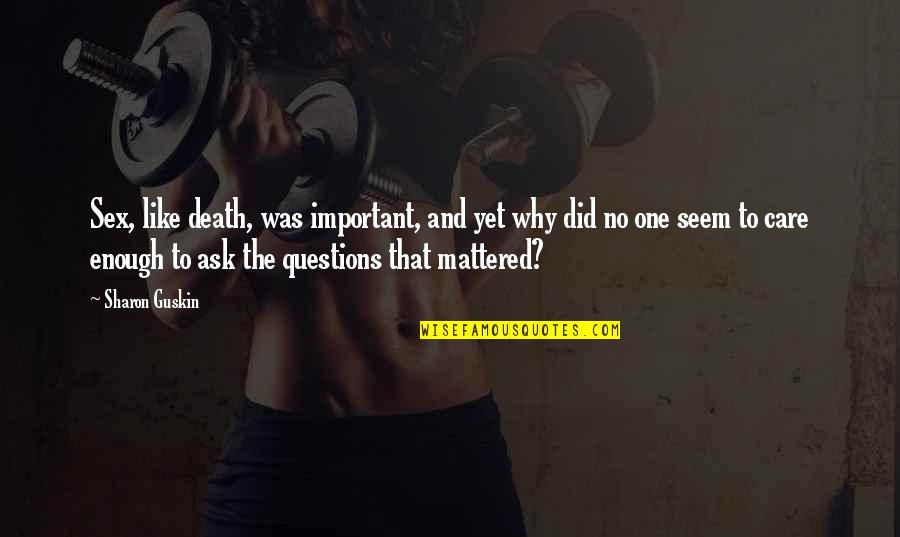 Sex, like death, was important, and yet why did no one seem to care enough to ask the questions that mattered? —
Sharon Guskin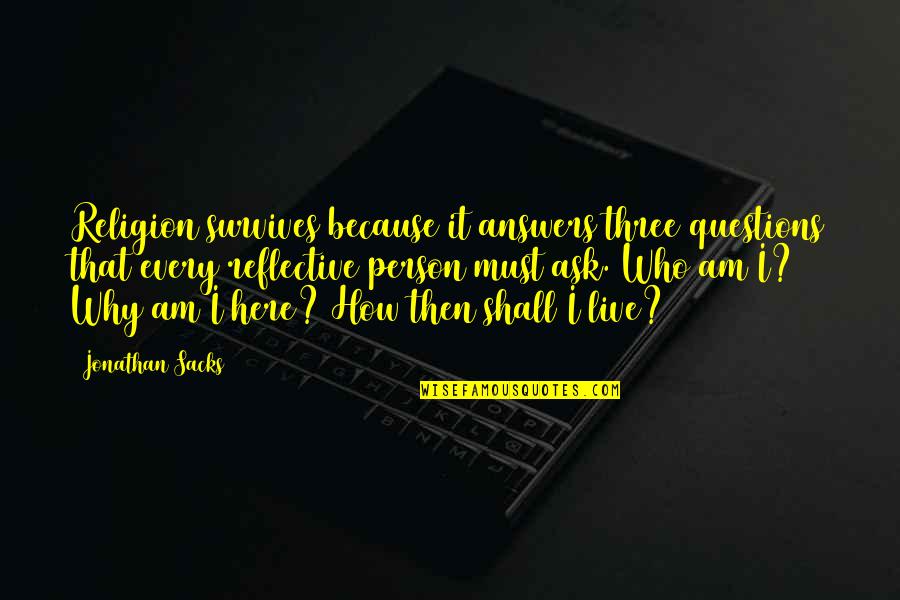 Religion survives because it answers three questions that every reflective person must ask. Who am I? Why am I here? How then shall I live? —
Jonathan Sacks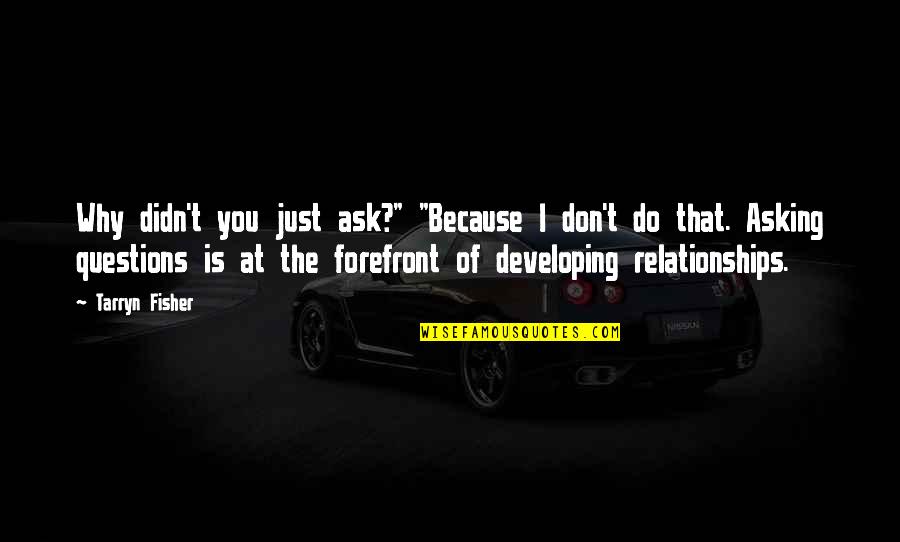 Why didn't you just ask?" "Because I don't do that. Asking questions is at the forefront of developing relationships. —
Tarryn Fisher