Where Life Is Going Quotes
Collection of top 47 famous quotes about Where Life Is Going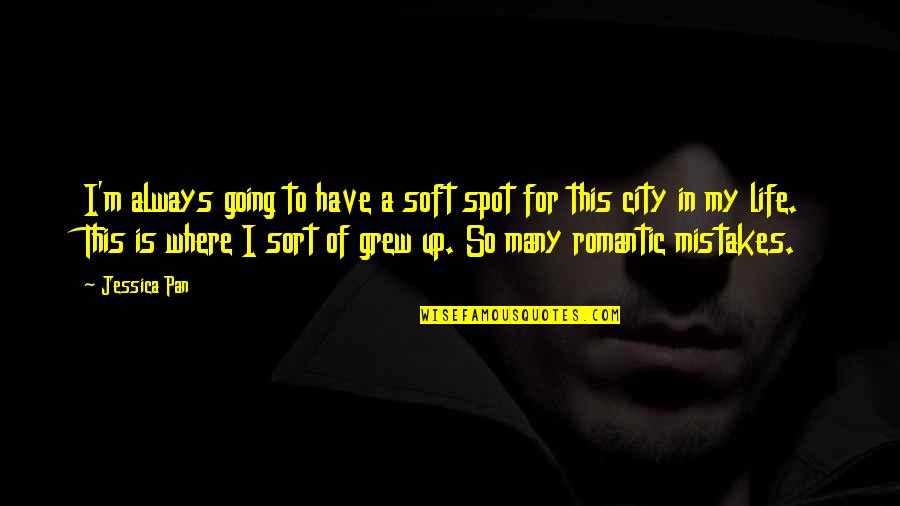 I'm always going to have a soft spot for this city in my life. This is where I sort of grew up. So many romantic mistakes.
—
Jessica Pan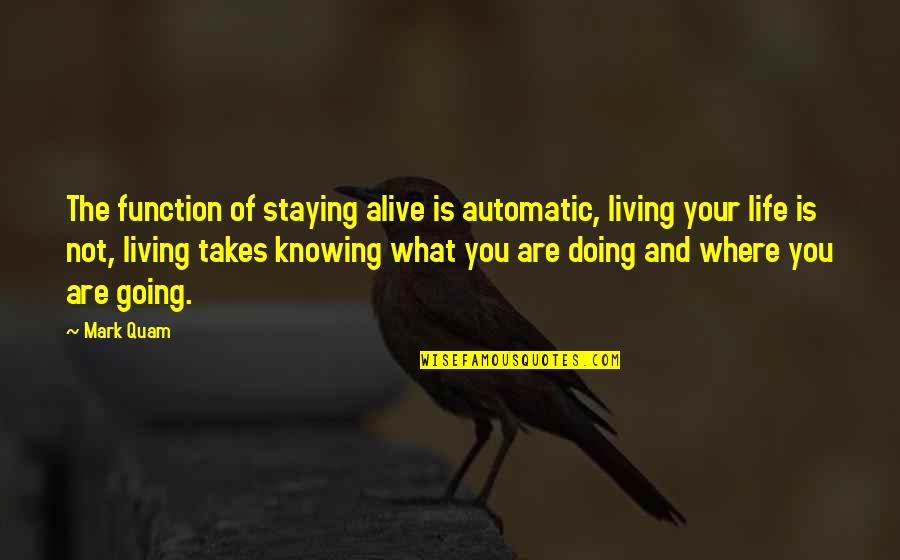 The function of staying alive is automatic, living your life is not, living takes knowing what you are doing and where you are going.
—
Mark Quam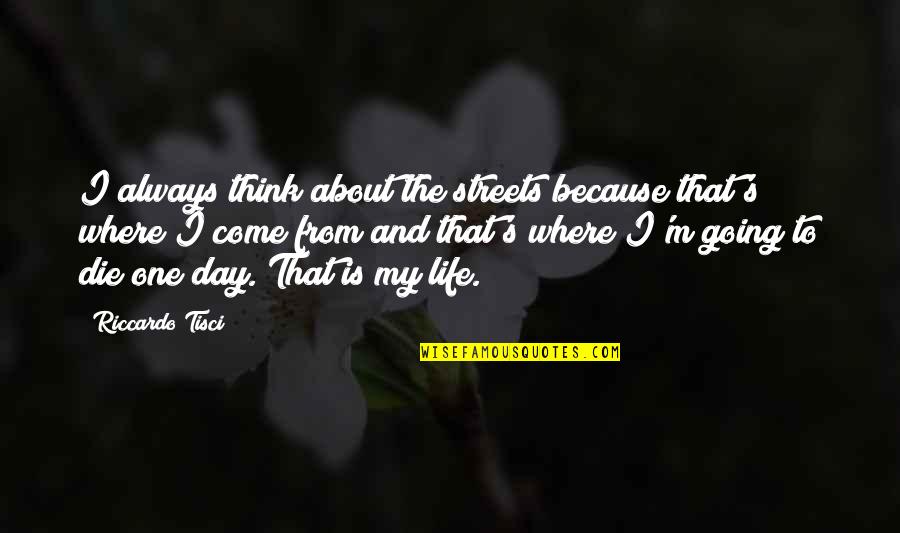 I always think about the streets because that's where I come from and that's where I'm going to die one day. That is my life.
—
Riccardo Tisci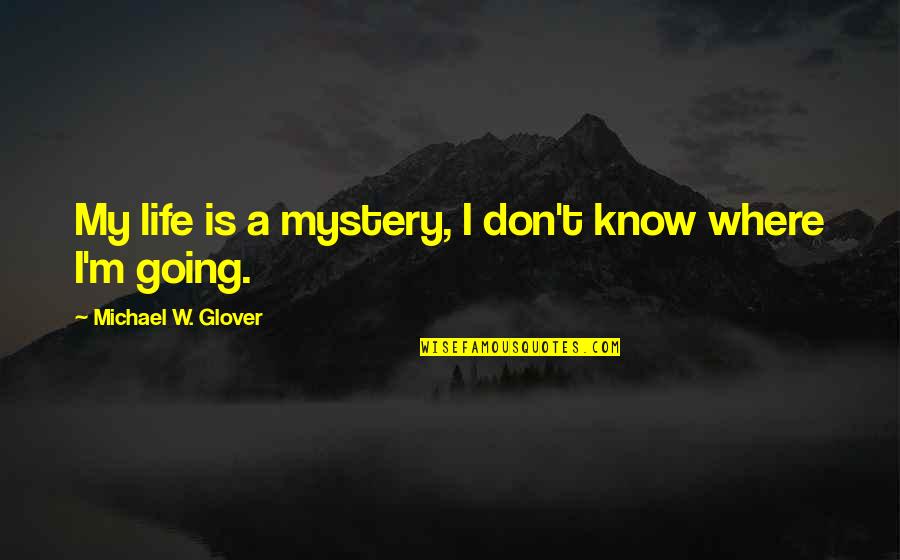 My life is a mystery, I don't know where I'm going.
—
Michael W. Glover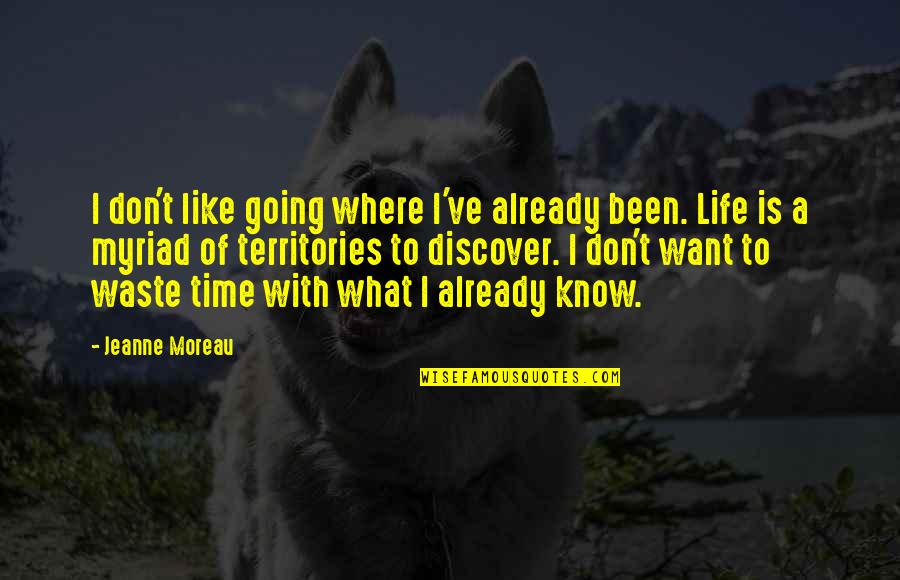 I don't like going where I've already been. Life is a myriad of territories to discover. I don't want to waste time with what I already know.
—
Jeanne Moreau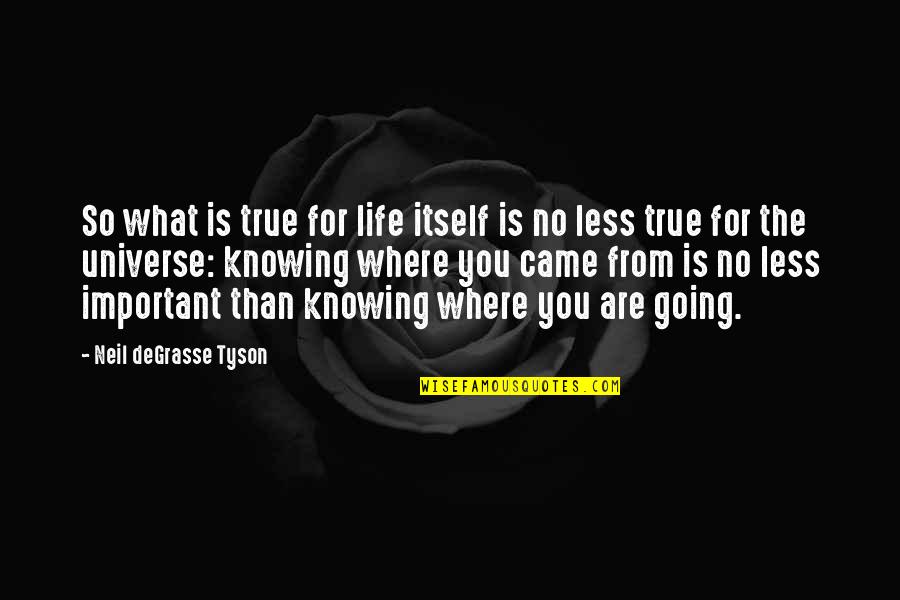 So what is true for life itself is no less true for the universe: knowing where you came from is no less important than knowing where you are going.
—
Neil DeGrasse Tyson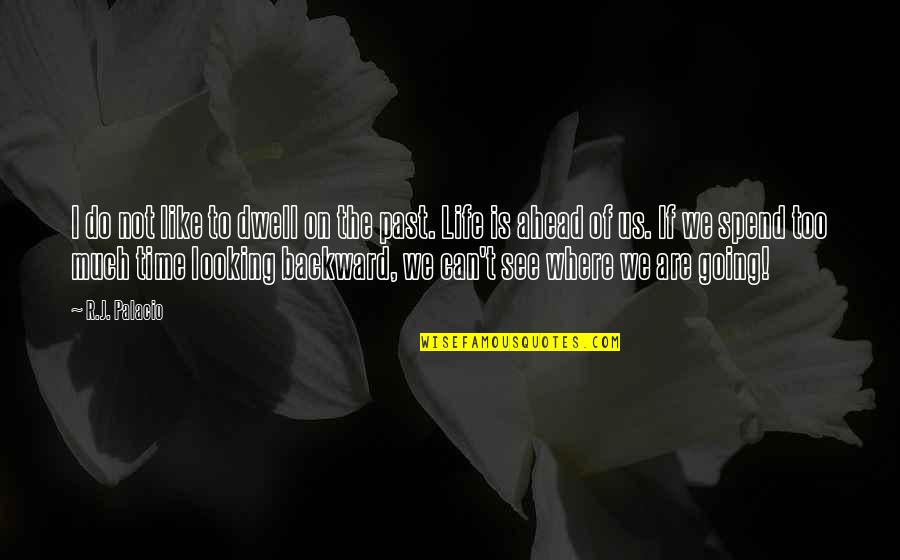 I do not like to dwell on the past. Life is ahead of us. If we spend too much time looking backward, we can't see where we are going!
—
R.J. Palacio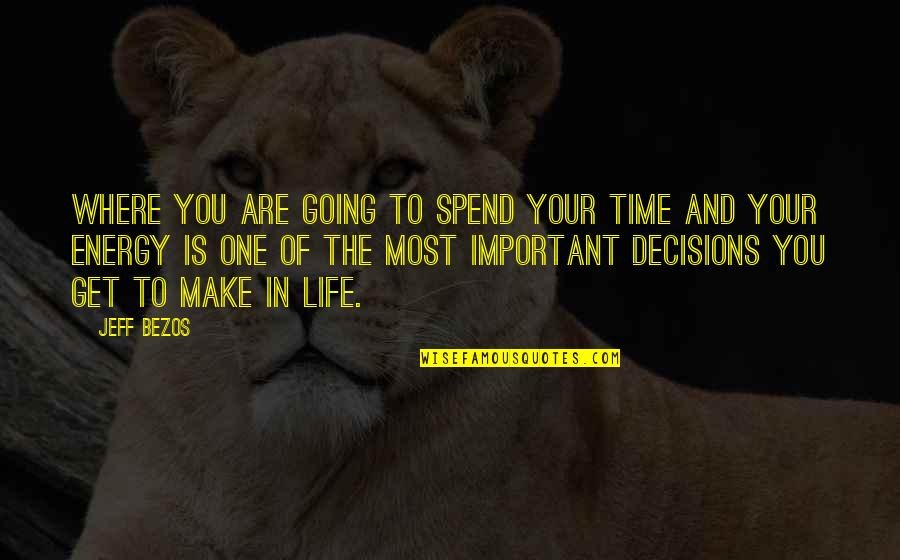 Where you are going to spend your time and your energy is one of the most important decisions you get to make in life.
—
Jeff Bezos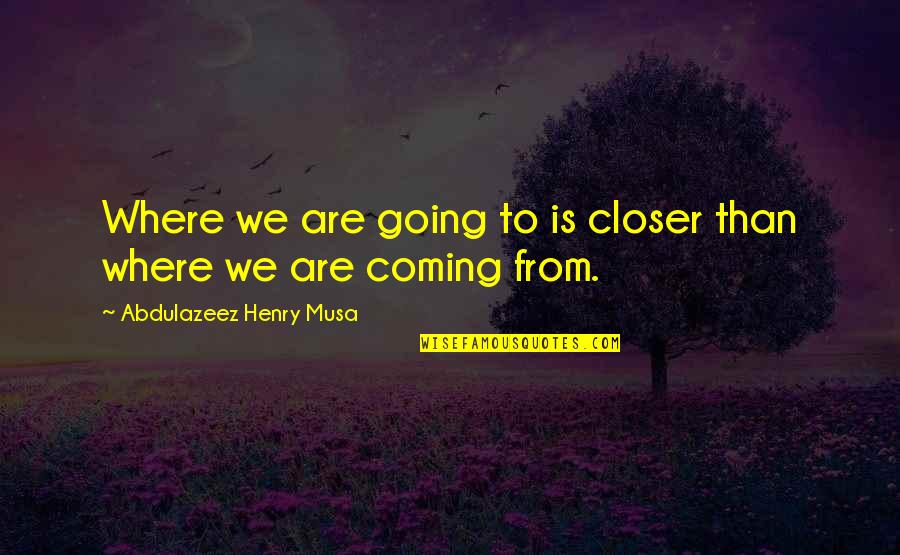 Where we are going to is closer than where we are coming from.
—
Abdulazeez Henry Musa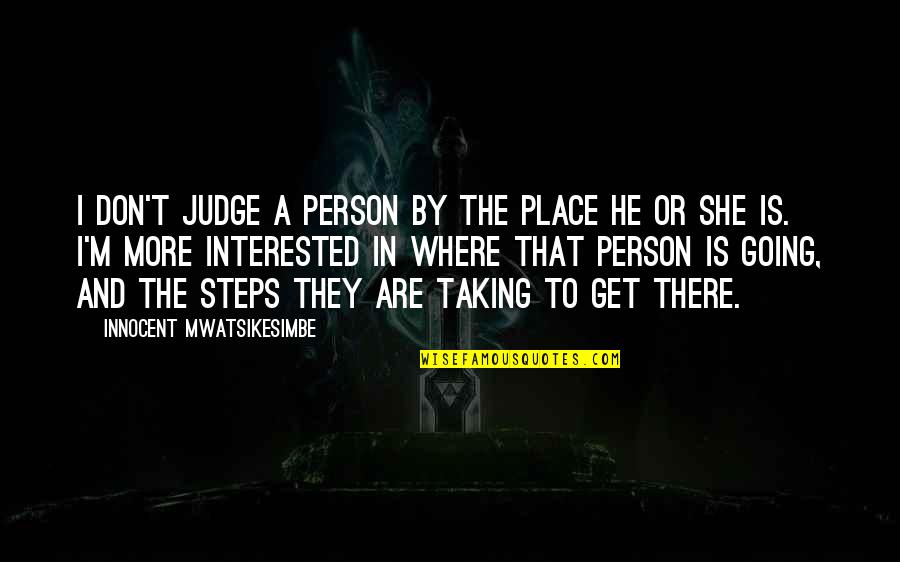 I don't judge a person by the place he or she is. I'm more interested in where that person is going, and the steps they are taking to get there.
—
Innocent Mwatsikesimbe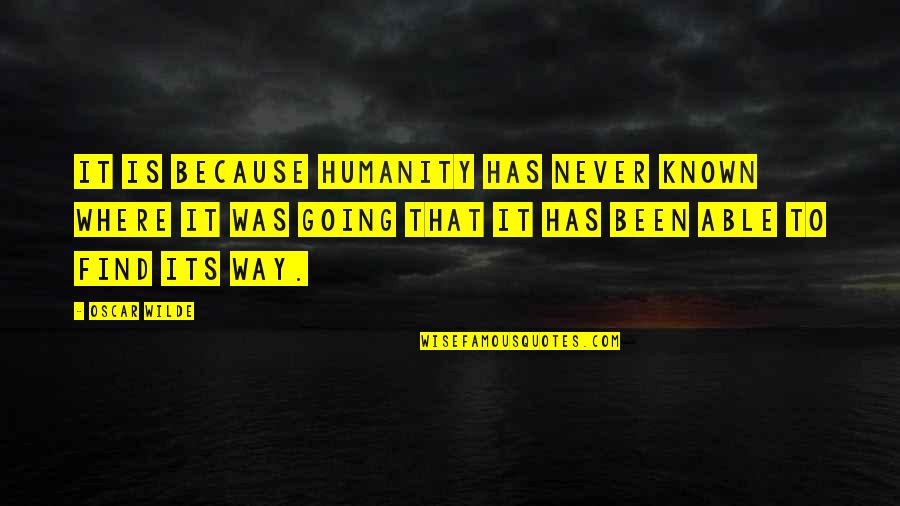 It is because Humanity has never known where it was going that it has been able to find its way.
—
Oscar Wilde
You can always plan where you think your life is going to go but I don't think you can really plan your future.
—
Jack McCollough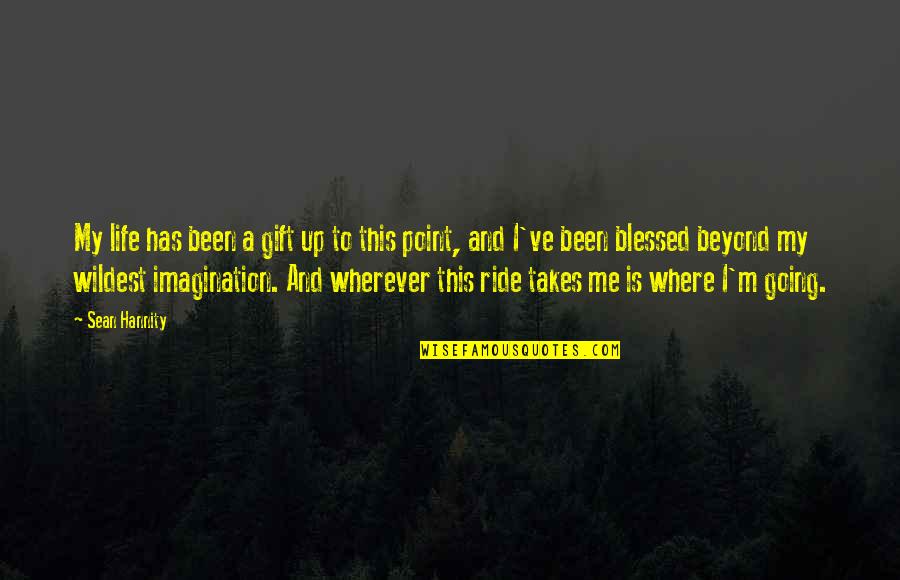 My life has been a gift up to this point, and I've been blessed beyond my wildest imagination. And wherever this ride takes me is where I'm going.
—
Sean Hannity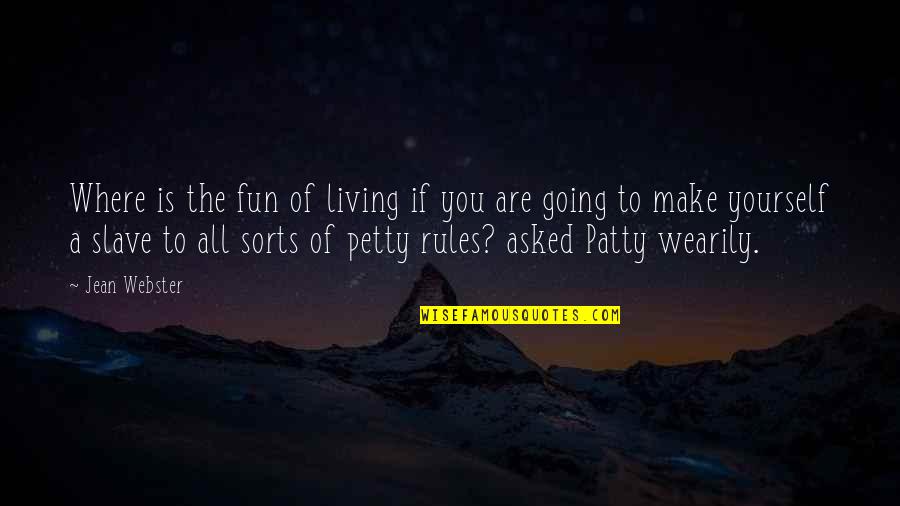 Where is the fun of living if you are going to make yourself a slave to all sorts of petty rules? asked Patty wearily. —
Jean Webster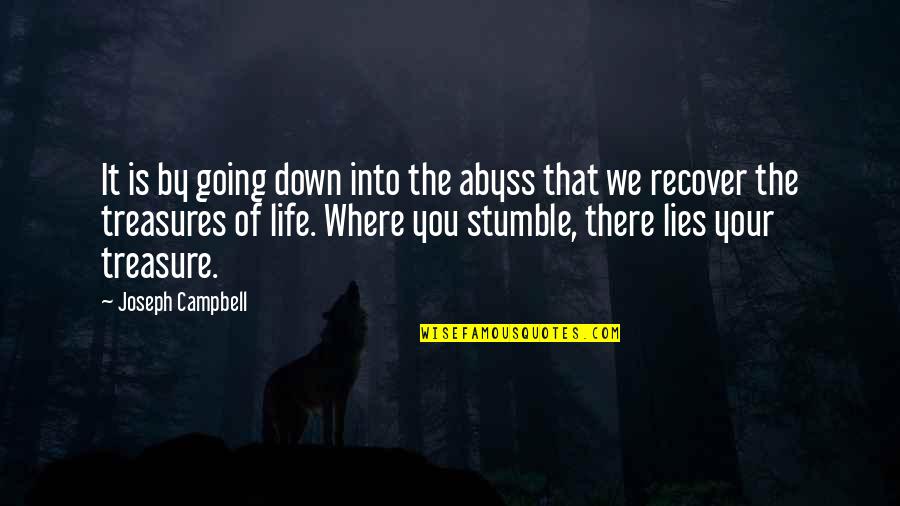 It is by going down into the abyss that we recover the treasures of life. Where you stumble, there lies your treasure. —
Joseph Campbell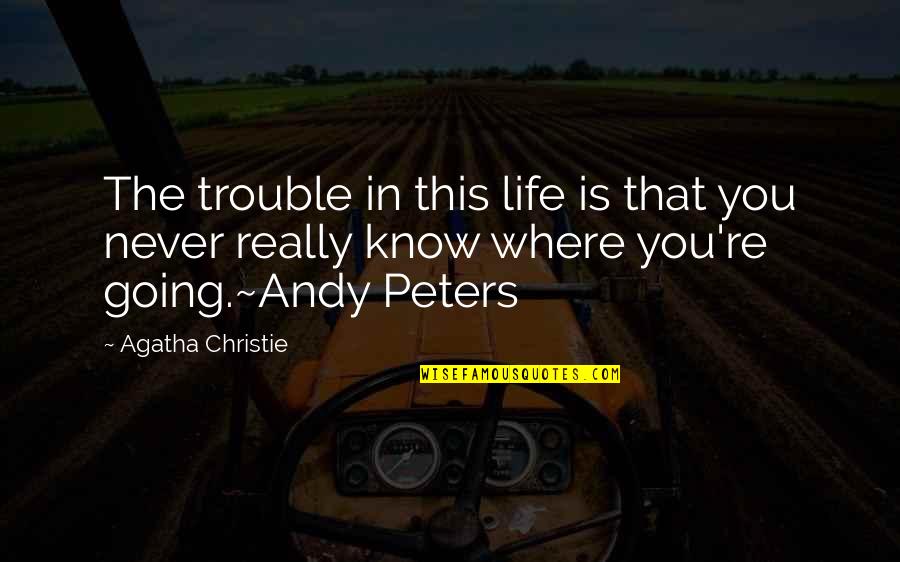 The trouble in this life is that you never really know where you're going.
~Andy Peters —
Agatha Christie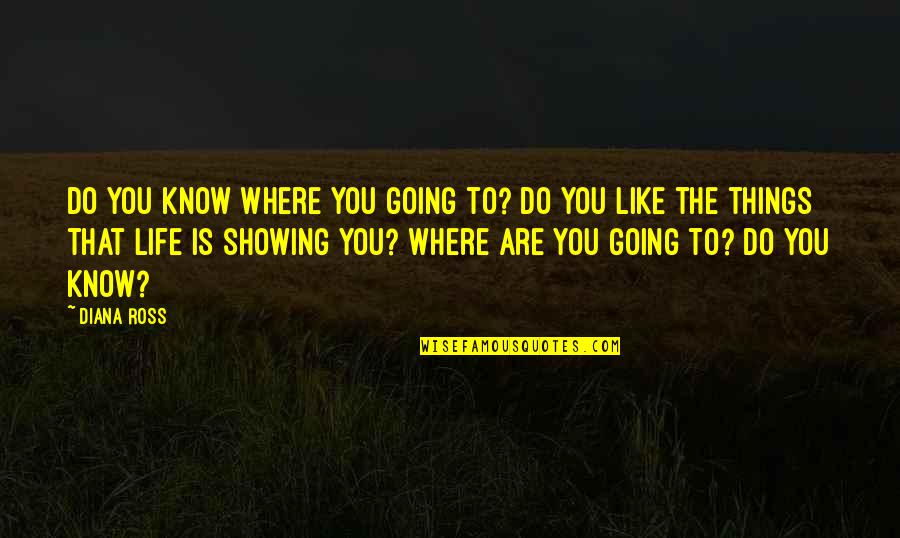 Do you know where you going to? Do you like the things that life is showing you? Where are you going to? Do you know? —
Diana Ross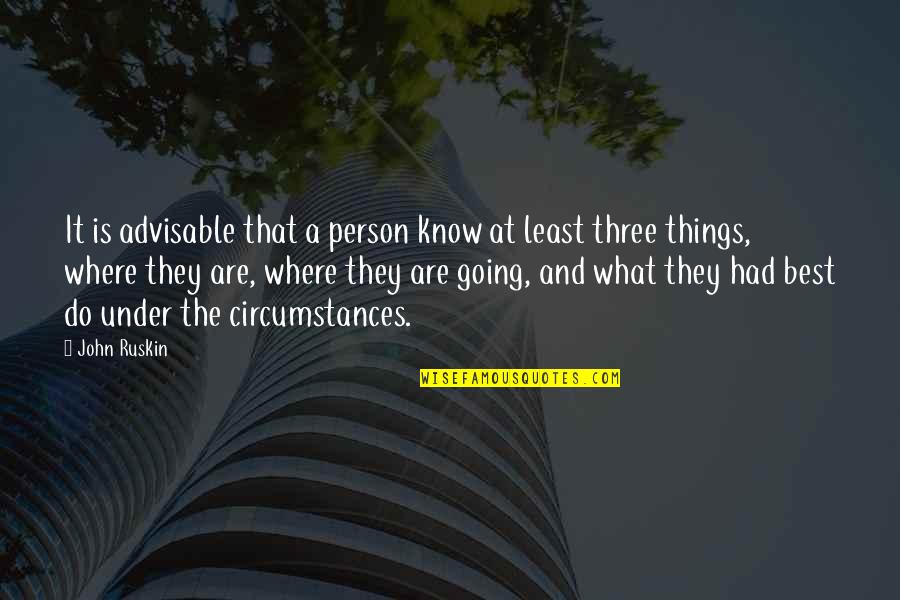 It is advisable that a person know at least three things, where they are, where they are going, and what they had best do under the circumstances. —
John Ruskin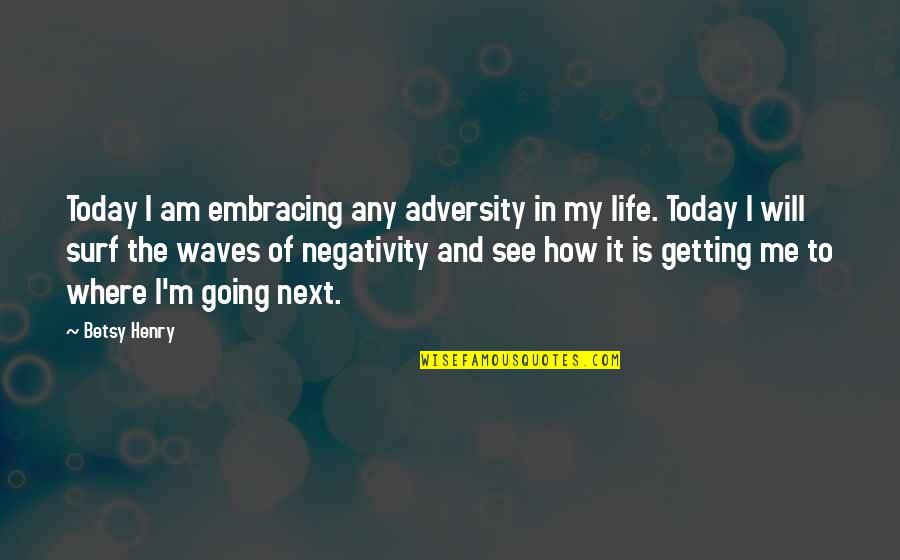 Today I am embracing any adversity in my life. Today I will surf the waves of negativity and see how it is getting me to where I'm going next. —
Betsy Henry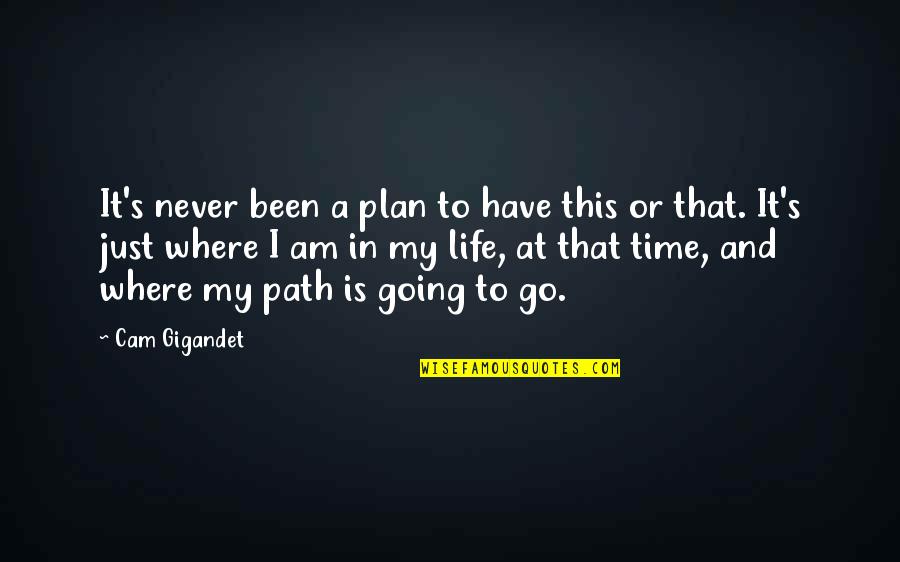 It's never been a plan to have this or that. It's just where I am in my life, at that time, and where my path is going to go. —
Cam Gigandet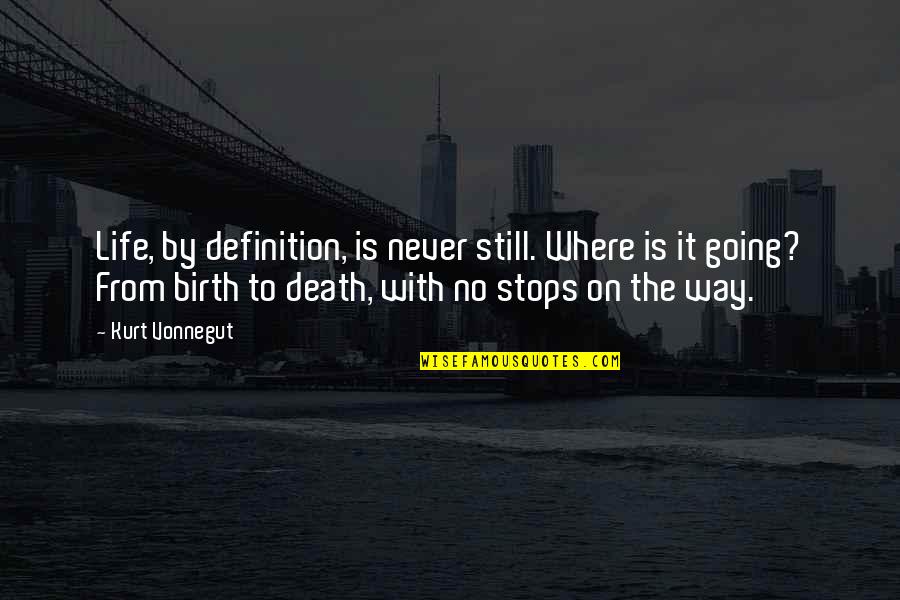 Life, by definition, is never still. Where is it going? From birth to death, with no stops on the way. —
Kurt Vonnegut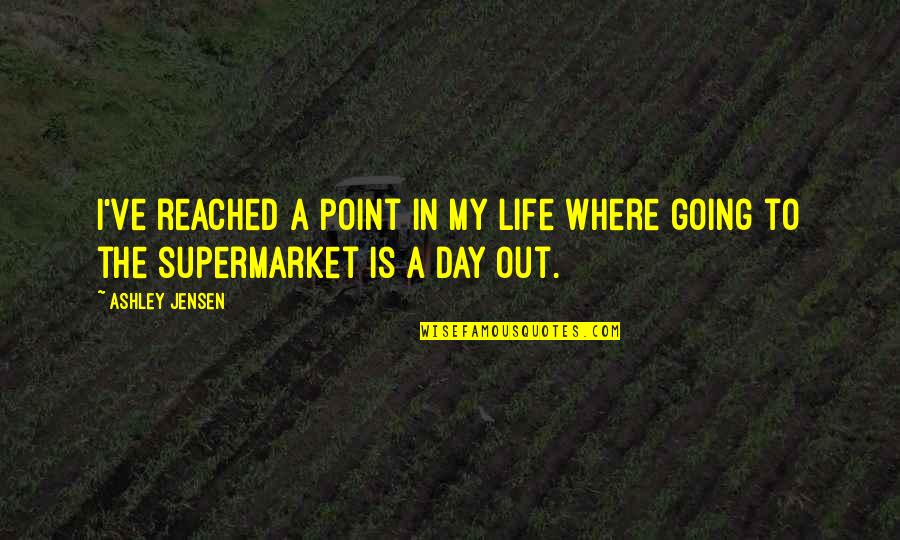 I've reached a point in my life where going to the supermarket is a day out. —
Ashley Jensen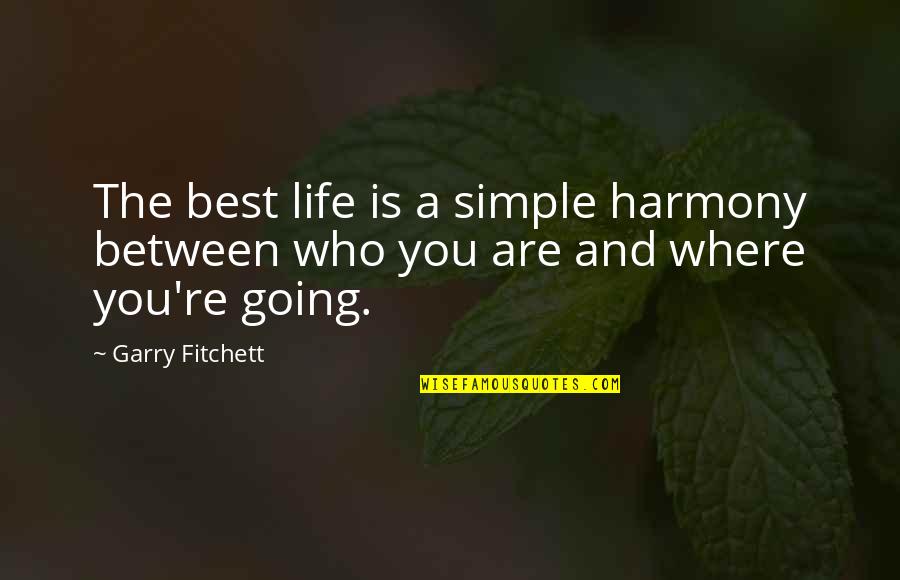 The best life is a simple harmony between who you are and where you're going. —
Garry Fitchett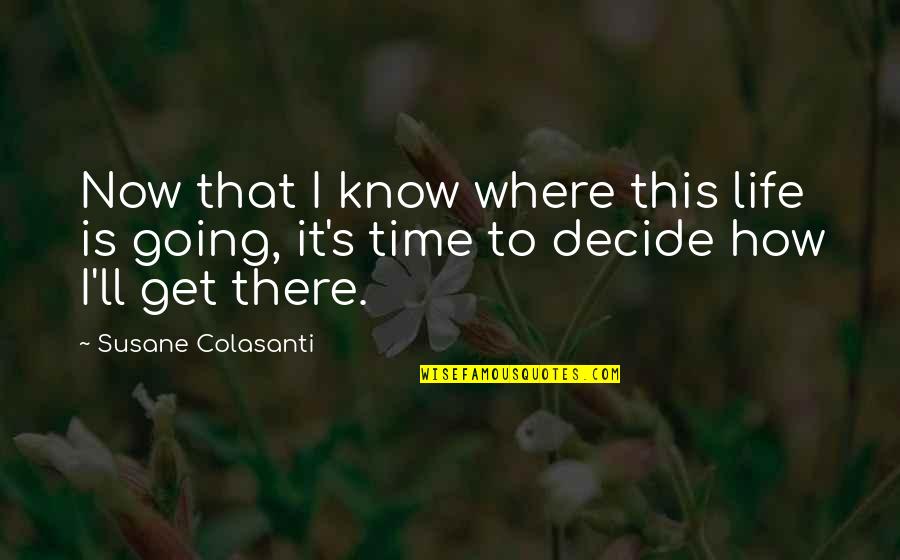 Now that I know where this life is going, it's time to decide how I'll get there. —
Susane Colasanti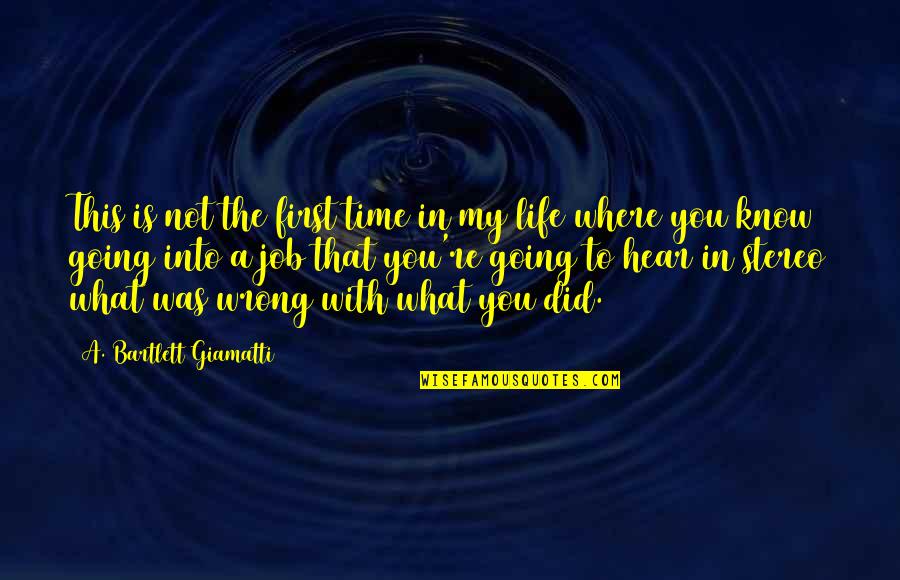 This is not the first time in my life where you know going into a job that you're going to hear in stereo what was wrong with what you did. —
A. Bartlett Giamatti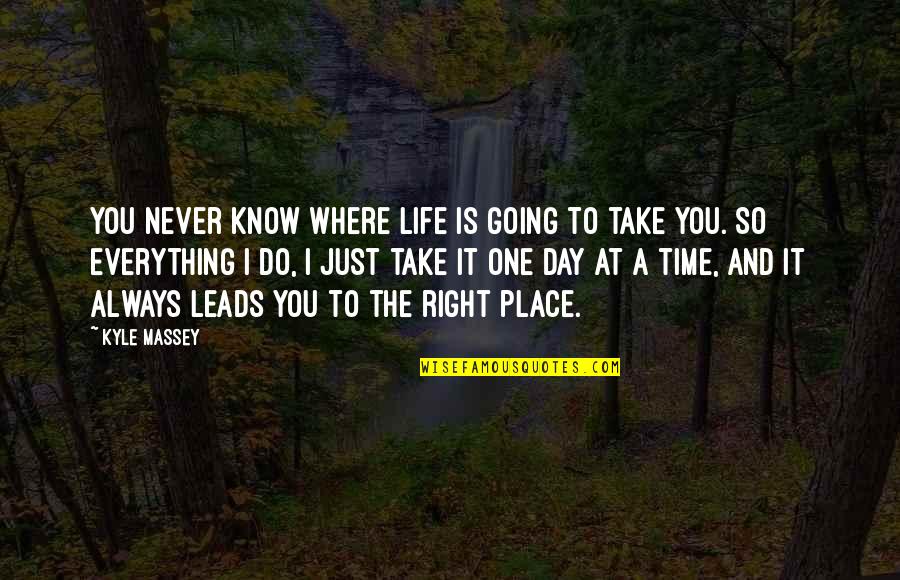 You never know
where life is going
to take you. So everything I do, I just take it one day at a time, and it always leads you to the right place. —
Kyle Massey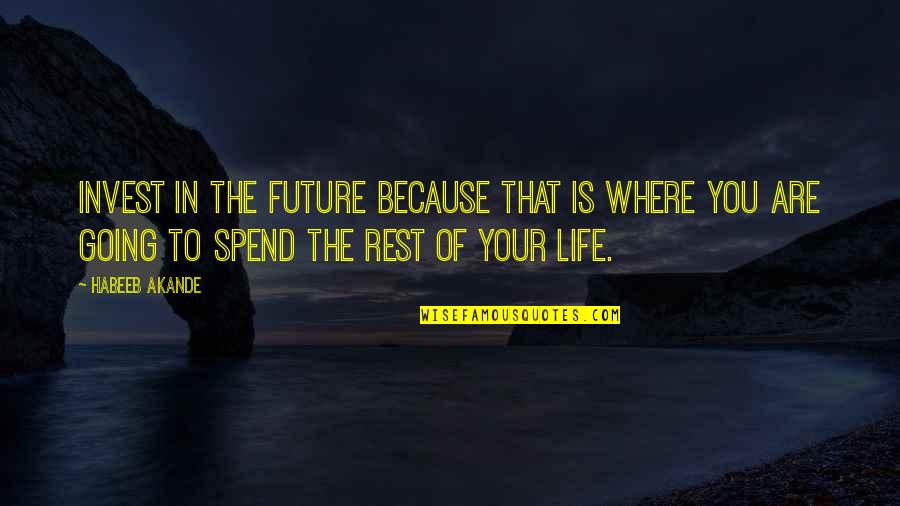 Invest in the future because that is where you are going to spend the rest of your life. —
Habeeb Akande
The purpose of life is to find out 'Who am I?', 'Why am I here?' and 'Where am I going?' —
George Harrison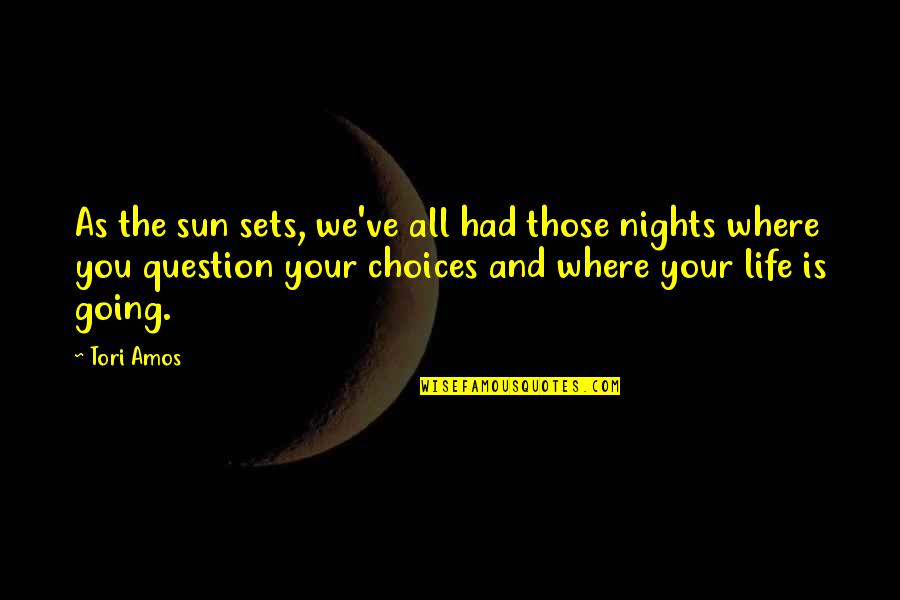 As the sun sets, we've all had those nights where you question your choices and where your life is going. —
Tori Amos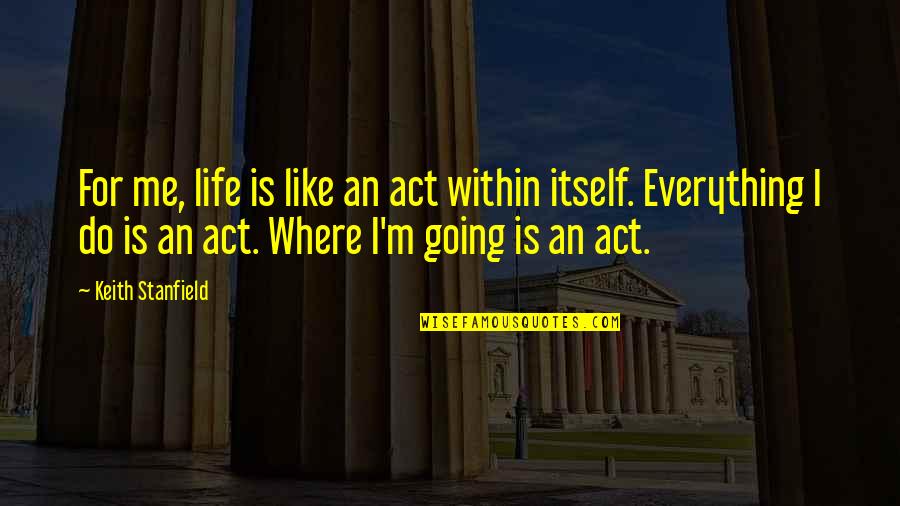 For me, life is like an act within itself. Everything I do is an act. Where I'm going is an act. —
Keith Stanfield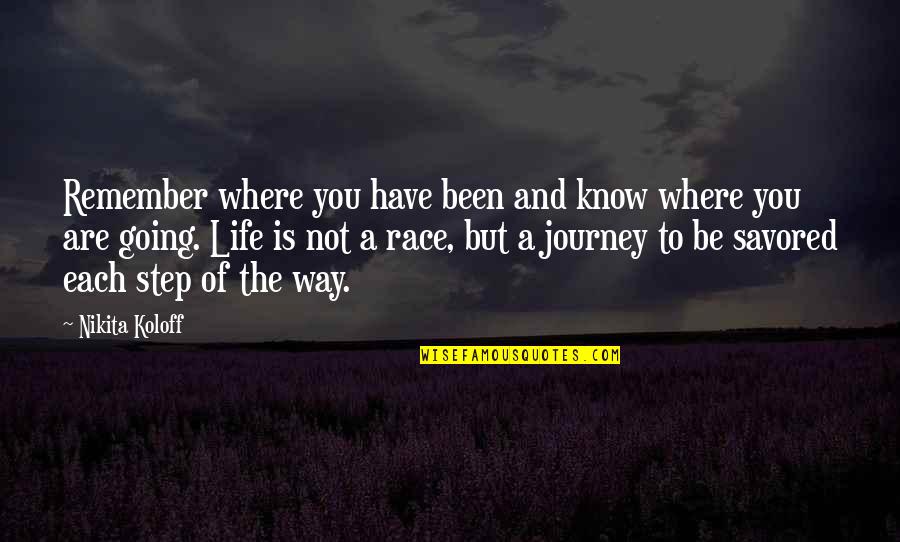 Remember where you have been and know where you are going. Life is not a race, but a journey to be savored each step of the way. —
Nikita Koloff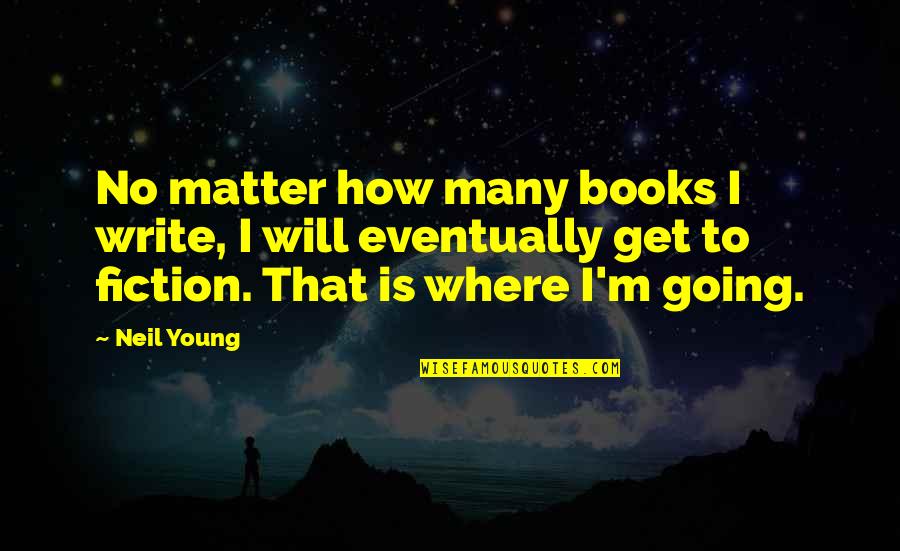 No matter how many books I write, I will eventually get to fiction. That is where I'm going. —
Neil Young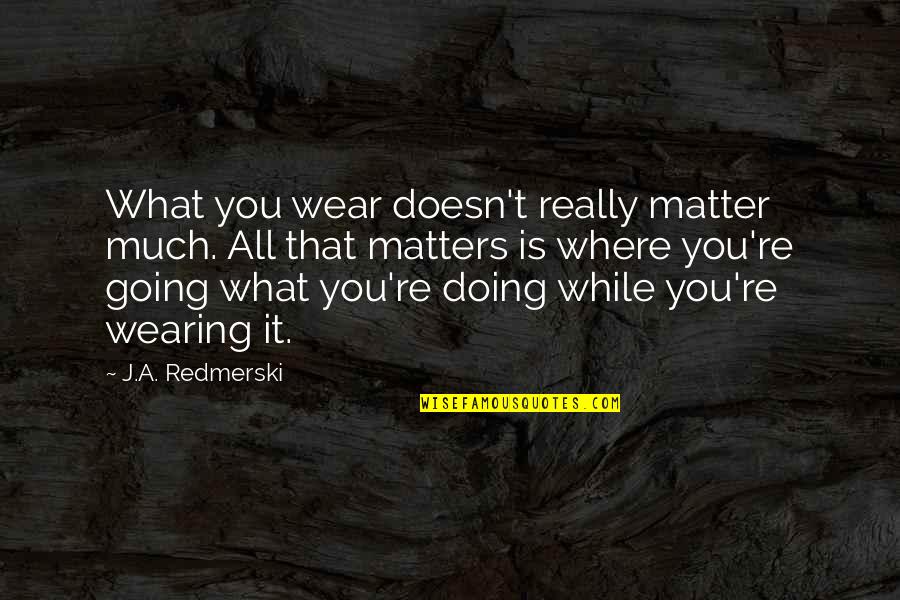 What you wear doesn't really matter much. All that matters is where you're going what you're doing while you're wearing it. —
J.A. Redmerski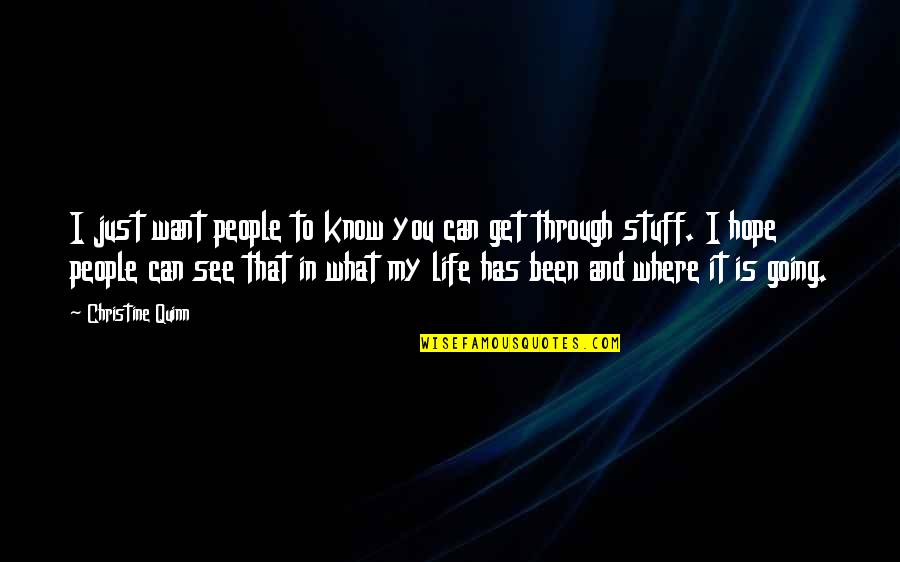 I just want people to know you can get through stuff. I hope people can see that in what my life has been and where it is going. —
Christine Quinn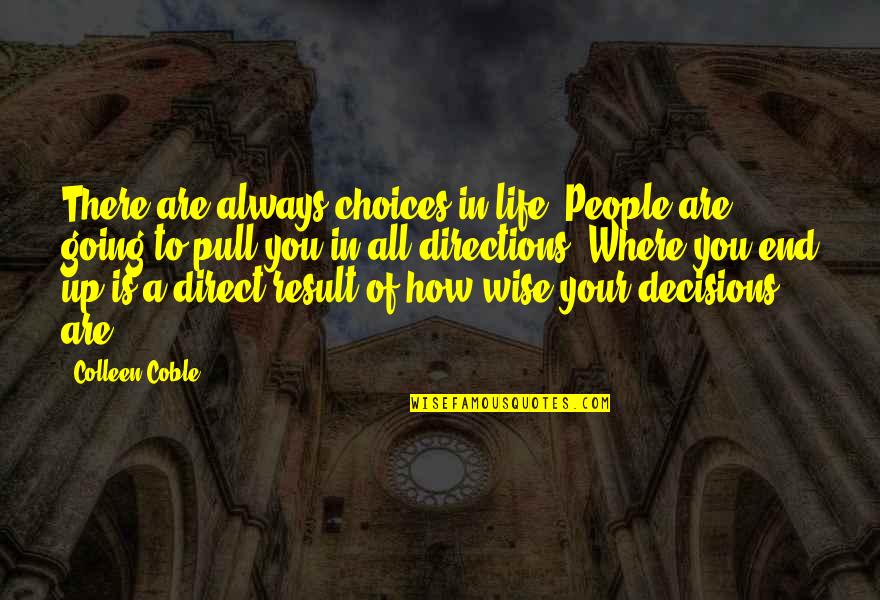 There are always choices in life. People are going to pull you in all directions. Where you end up is a direct result of how wise your decisions are. —
Colleen Coble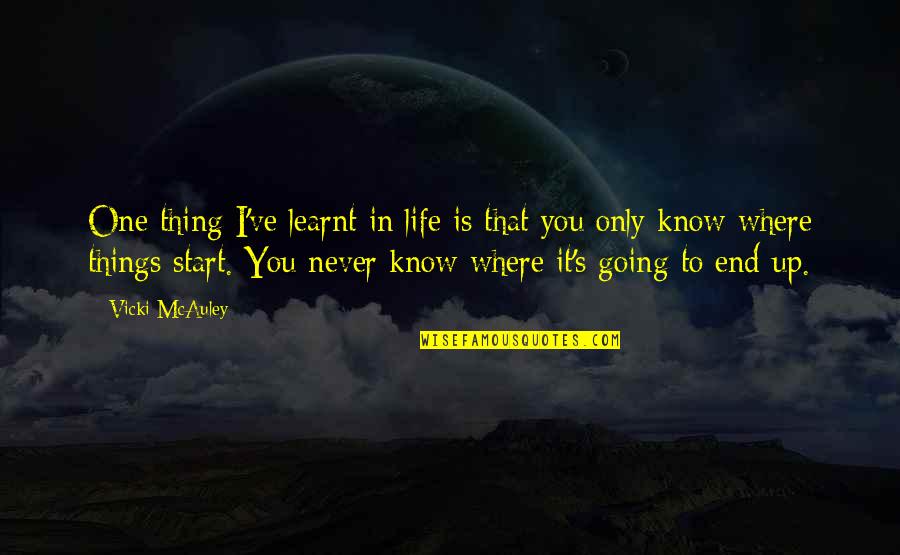 One thing I've learnt in life is that you only know where things start. You never know where it's going to end up. —
Vicki McAuley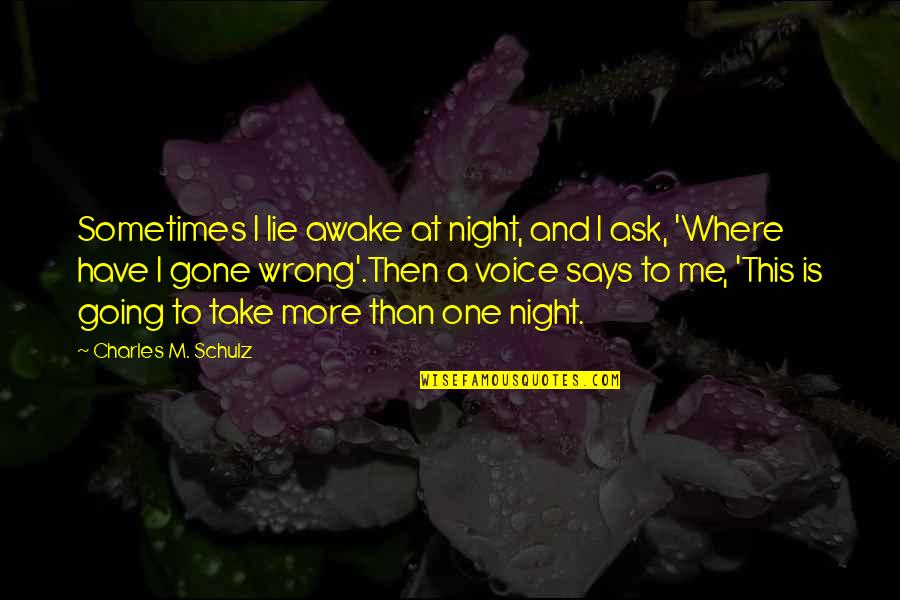 Sometimes I lie awake at night, and I ask, 'Where have I gone wrong'.
Then a voice says to me, 'This is going to take more than one night. —
Charles M. Schulz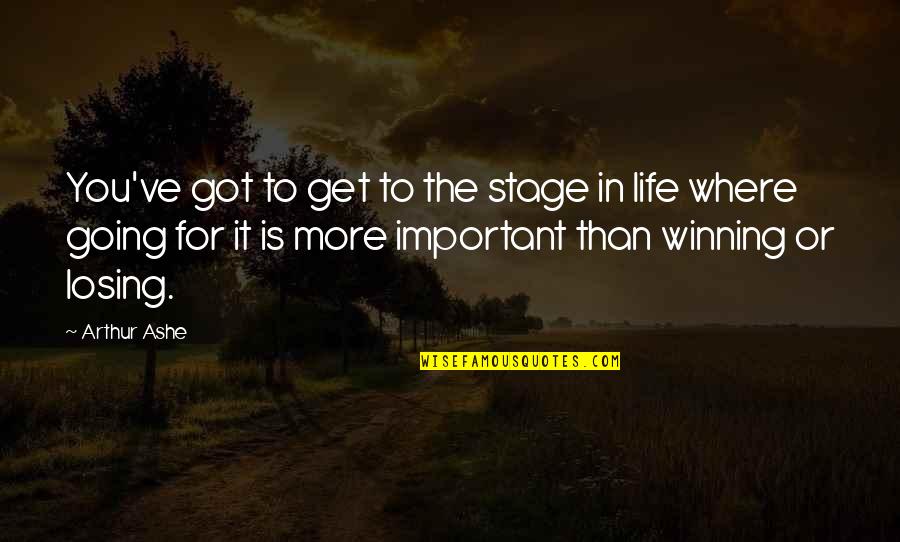 You've got to get to the stage in life where going for it is more important than winning or losing. —
Arthur Ashe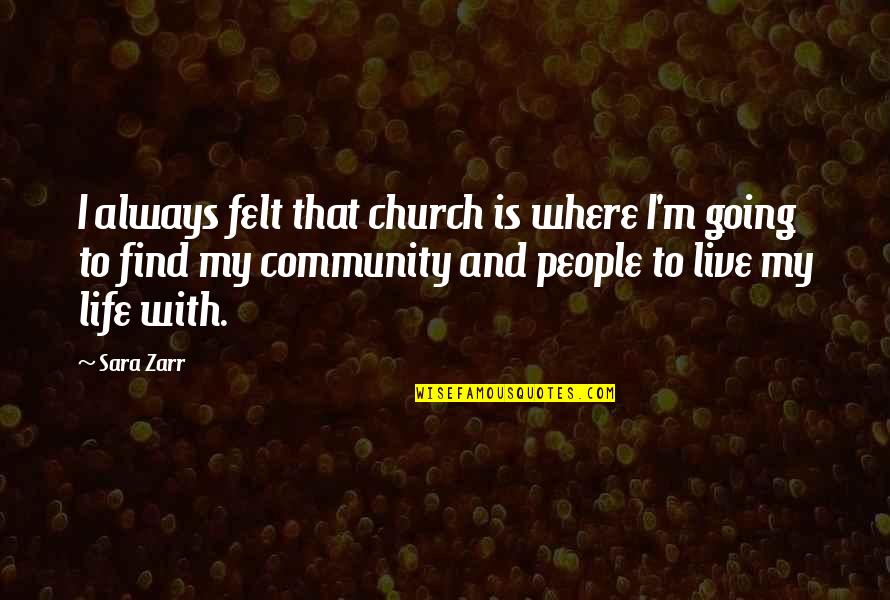 I always felt that church is where I'm going to find my community and people to live my life with. —
Sara Zarr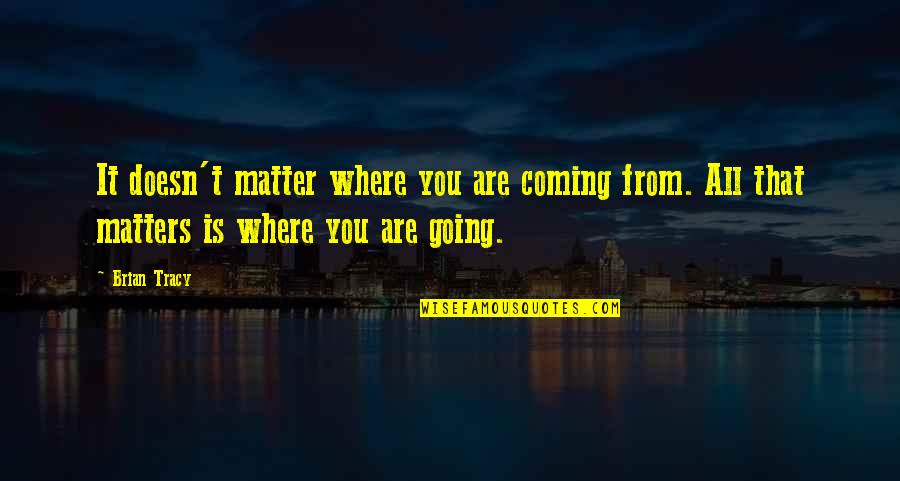 It doesn't matter where you are coming from. All that matters is where you are
going. —
Brian Tracy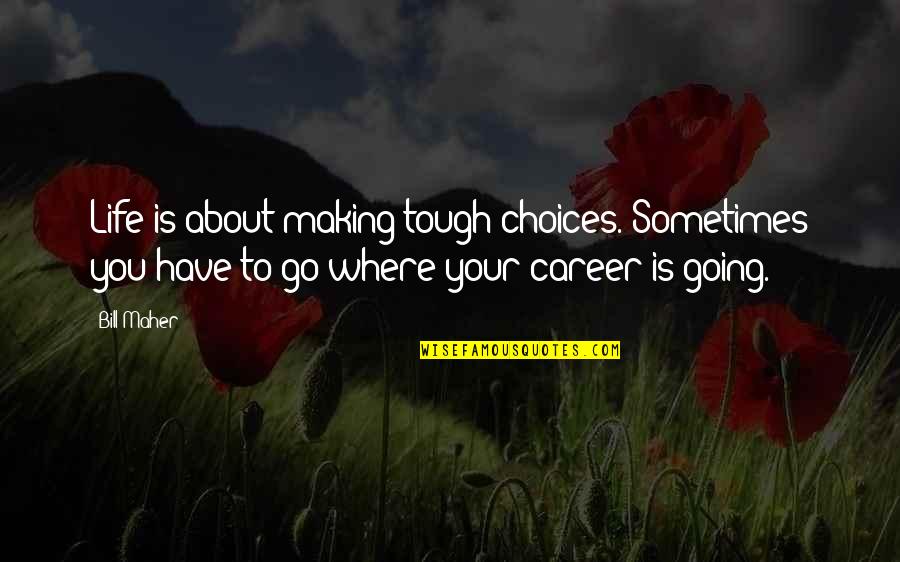 Life is about making tough choices. Sometimes you have to go where your career is going. —
Bill Maher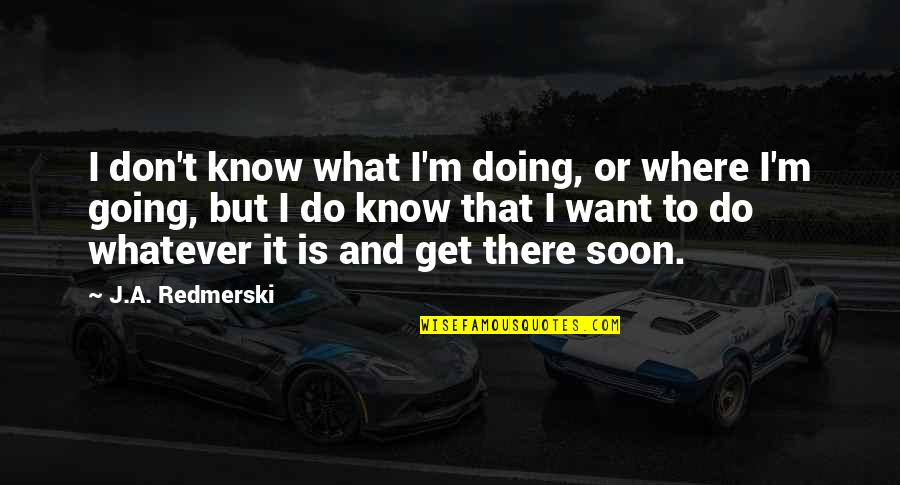 I don't know what I'm doing, or where I'm going, but I do know that I want to do whatever it is and get there soon. —
J.A. Redmerski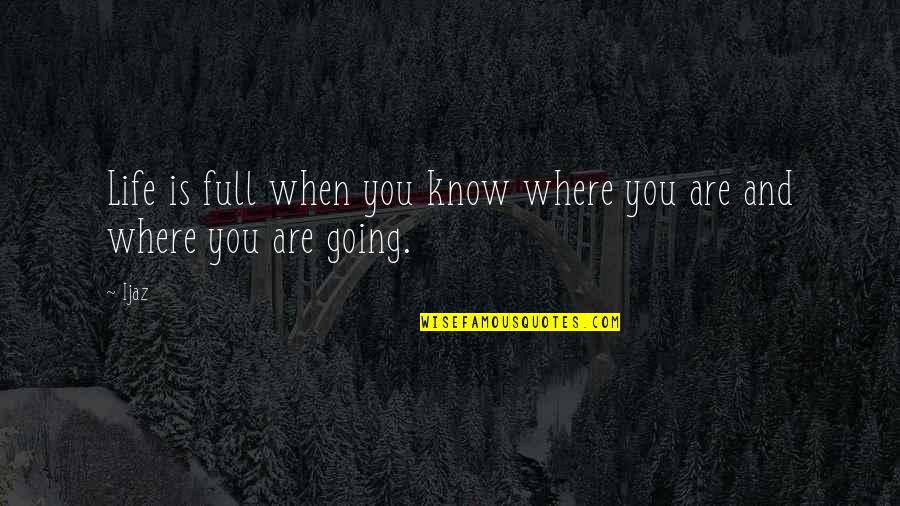 Life is full when you know where you are and where you are going. —
Ijaz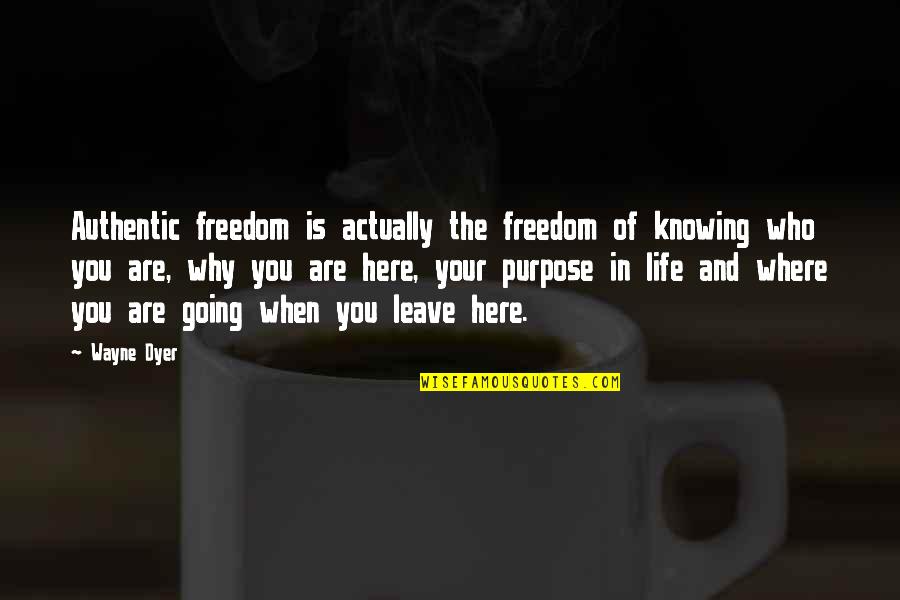 Authentic freedom is actually the freedom of knowing who you are, why you are here, your purpose in life and where you are going when you leave here. —
Wayne Dyer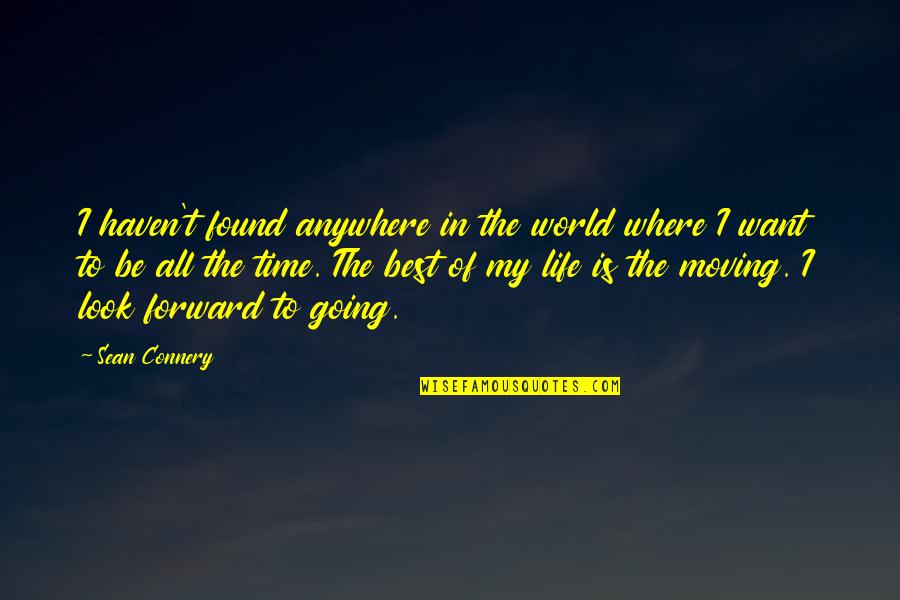 I haven't found anywhere in the world where I want to be all the time. The best of my life is the moving. I look forward to going. —
Sean Connery