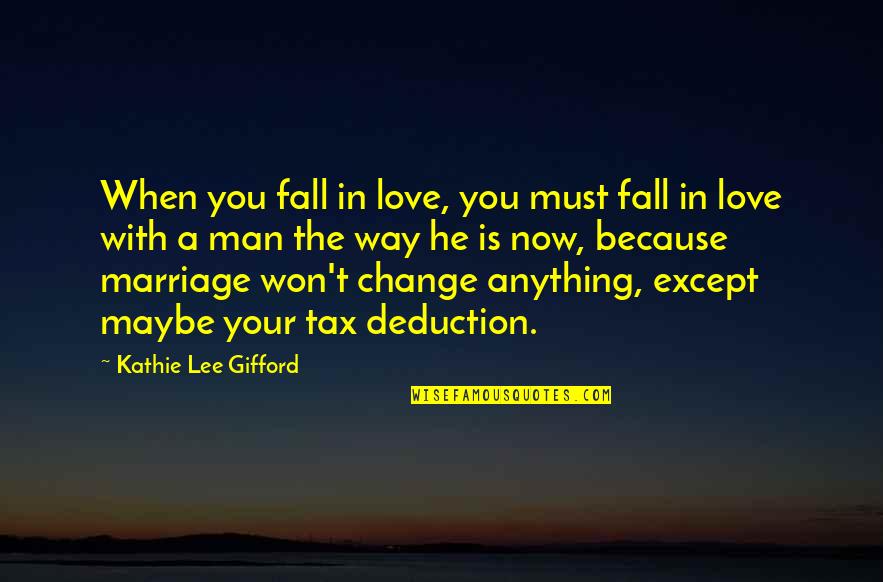 When you fall in love, you must fall in love with a man the way he is now, because marriage won't change anything, except maybe your tax deduction.
—
Kathie Lee Gifford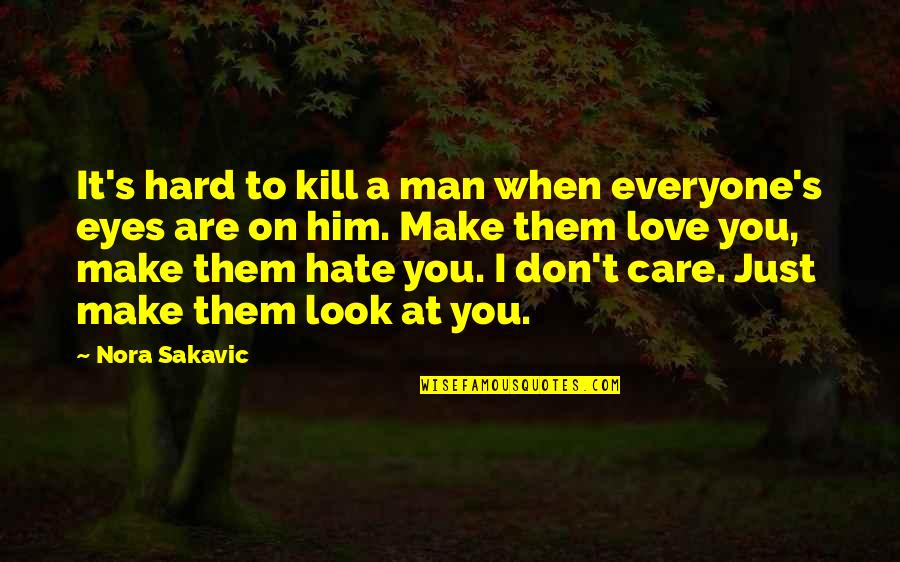 It's hard to kill a man when everyone's eyes are on him. Make them love you, make them hate you. I don't care. Just make them look at you.
—
Nora Sakavic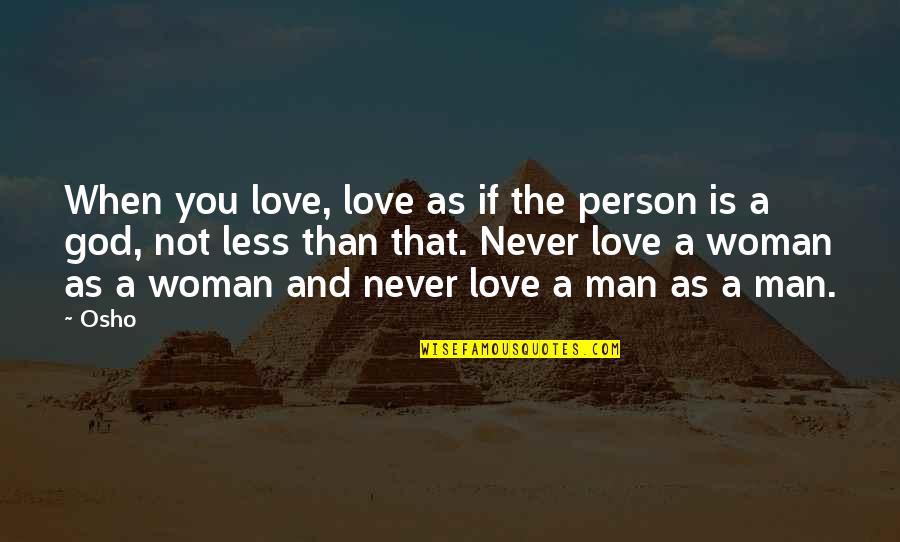 When you love, love as if the person is a god, not less than that. Never love a woman as a woman and never love a man as a man.
—
Osho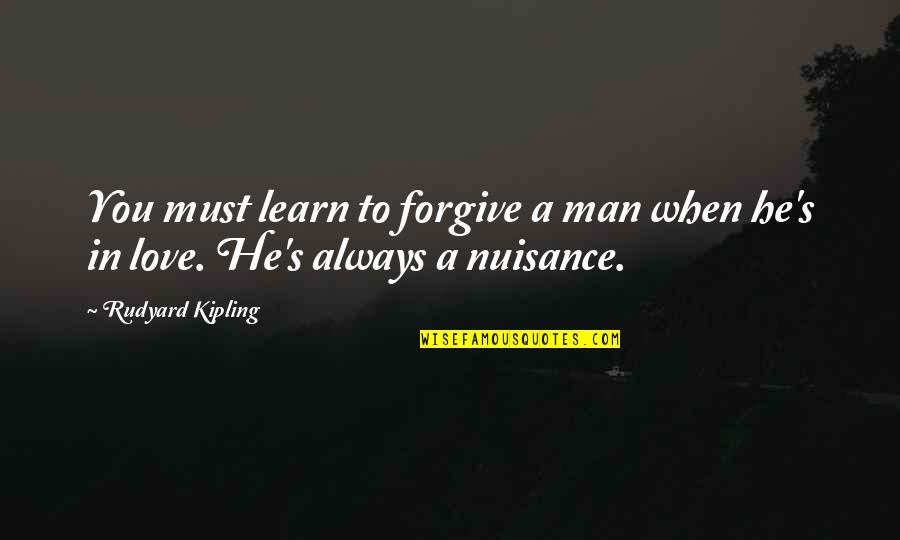 You must learn to forgive a man when he's in love. He's always a nuisance.
—
Rudyard Kipling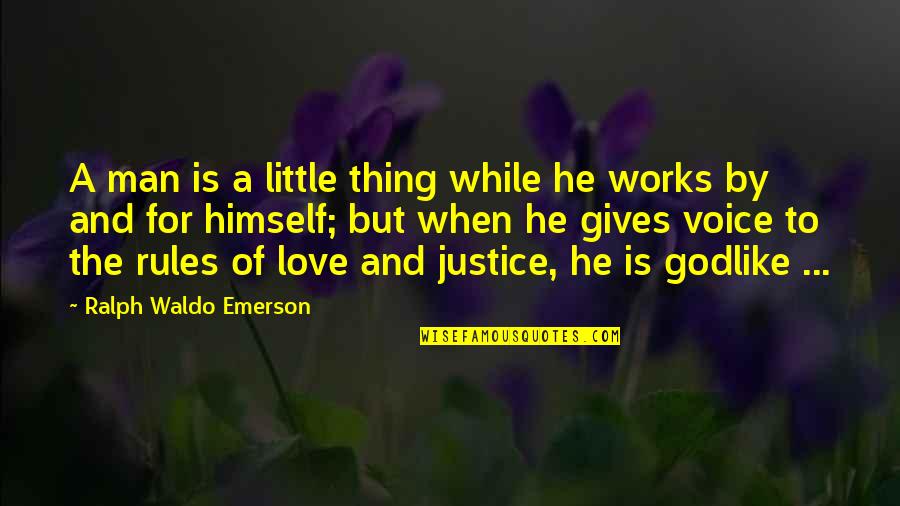 A man is a little thing while he works by and for himself; but when he gives voice to the rules of love and justice, he is godlike ...
—
Ralph Waldo Emerson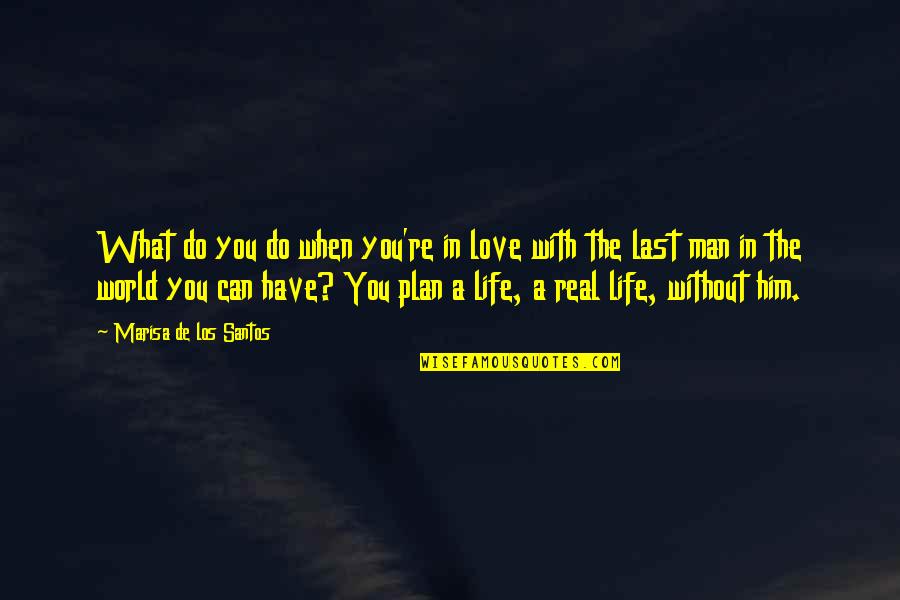 What do you do when you're in love with the last man in the world you can have? You plan a life, a real life, without him.
—
Marisa De Los Santos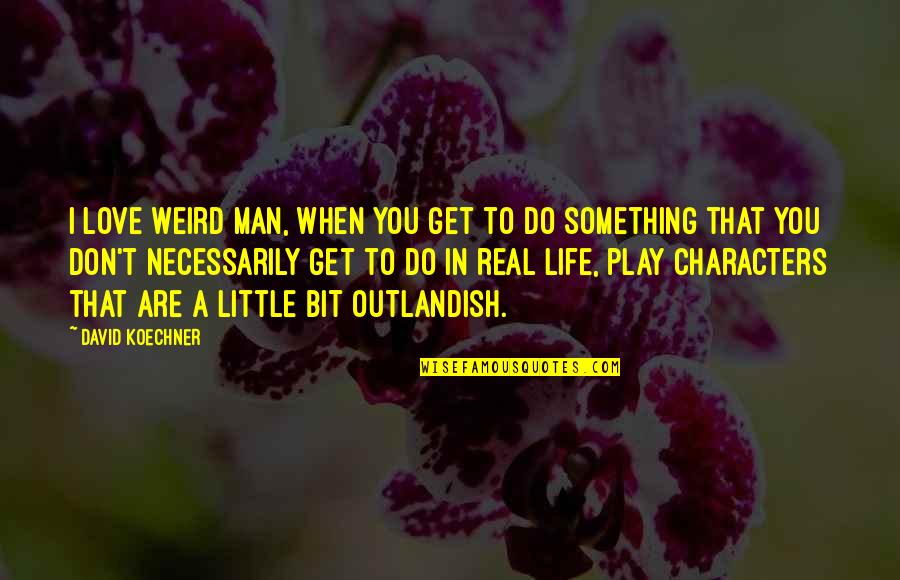 I love weird man, when you get to do something that you don't necessarily get to do in real life, play characters that are a little bit outlandish.
—
David Koechner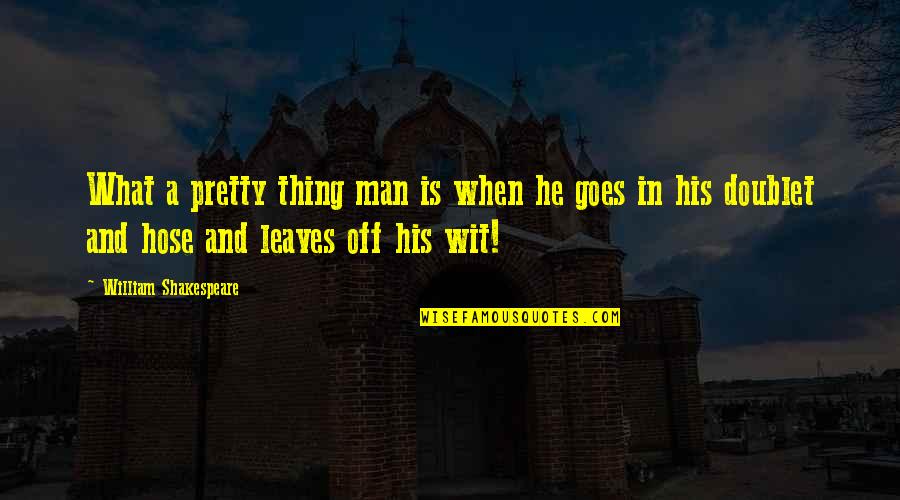 What a pretty thing man is when he goes in his doublet and hose and leaves off his wit!
—
William Shakespeare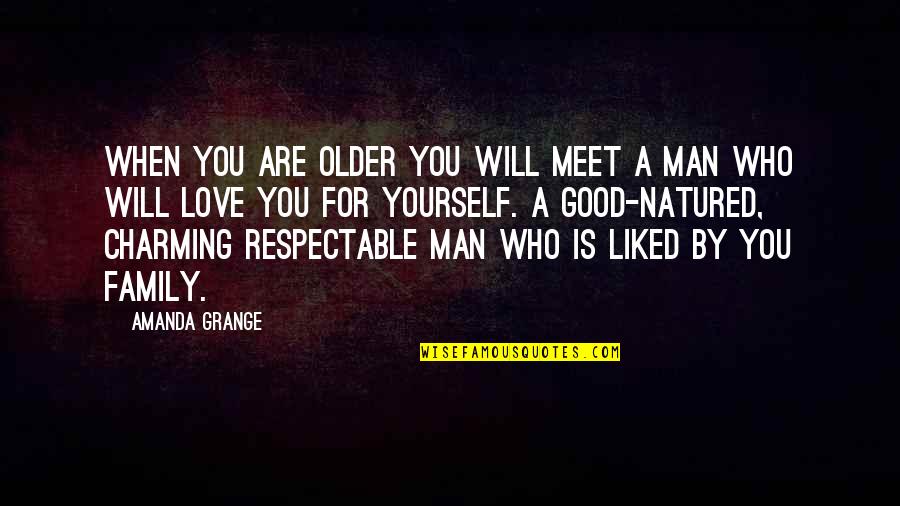 When you are older you will meet a man who will love you for yourself. A good-natured, charming respectable man who is liked by you family.
—
Amanda Grange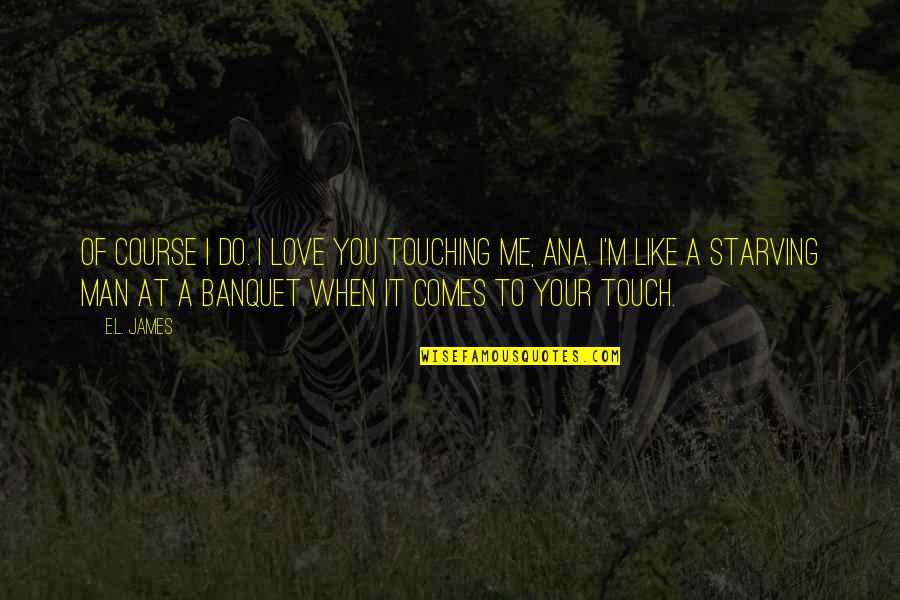 Of course I do. I love you touching me, Ana. I'm like a starving man at a banquet when it comes to your touch.
—
E.L. James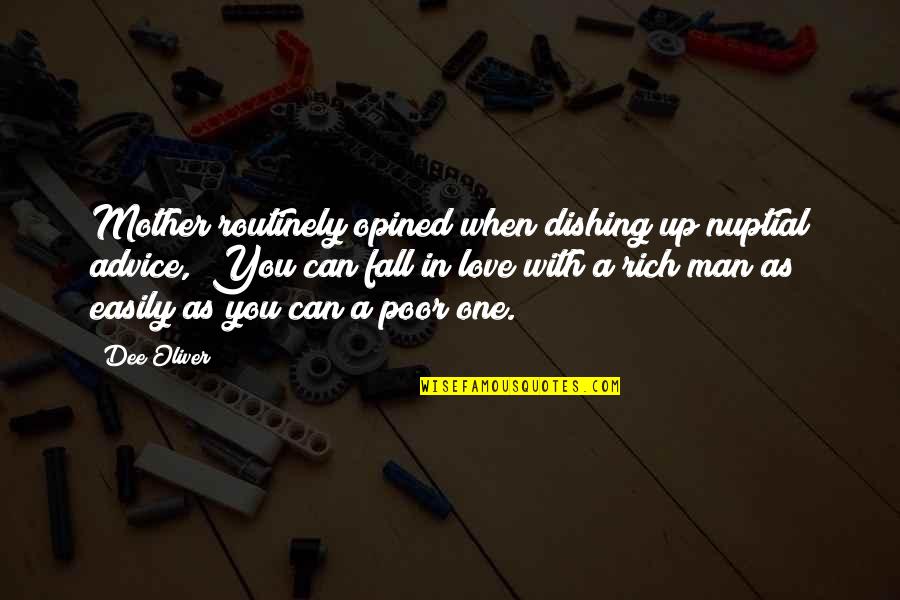 Mother routinely opined when dishing up nuptial advice, "You can fall in love with a rich man as easily as you can a poor one.
—
Dee Oliver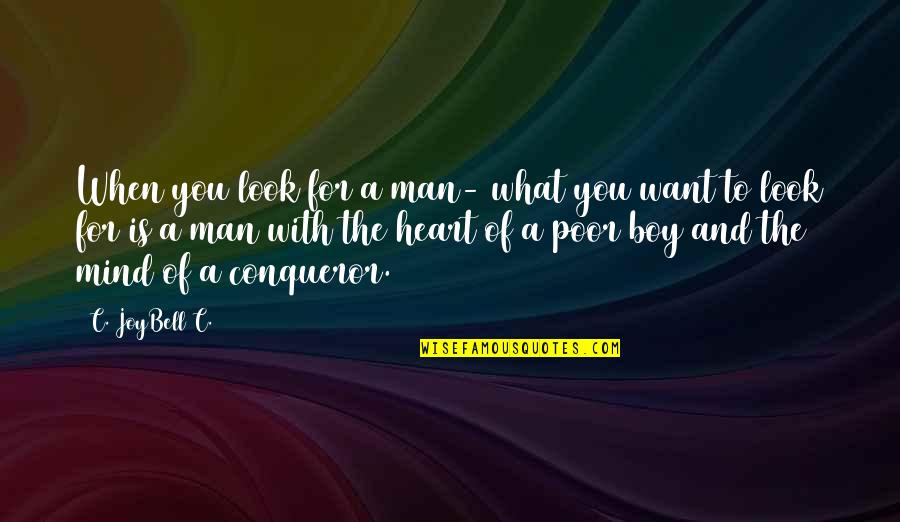 When you look for a man- what you want to look for is a man with the heart of a poor boy and the mind of a conqueror.
—
C. JoyBell C.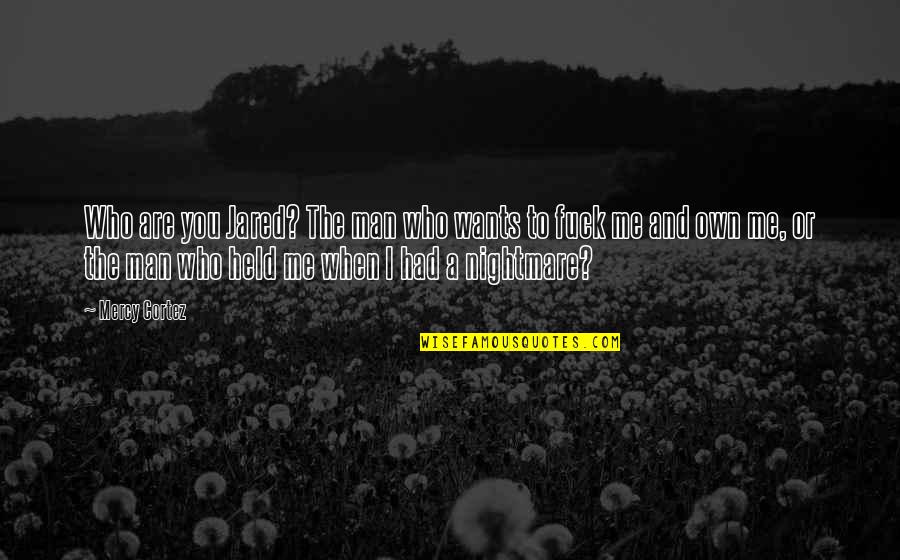 Who are you Jared? The man who wants to fuck me and own me, or the man who held me when I had a nightmare?
—
Mercy Cortez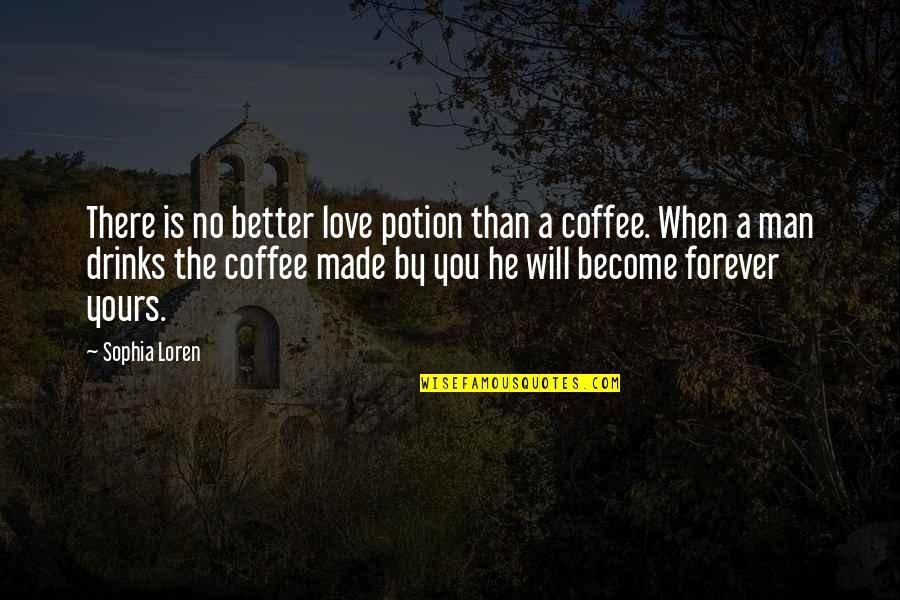 There is no better love potion than a coffee. When a man drinks the coffee made by you he will become forever yours. —
Sophia Loren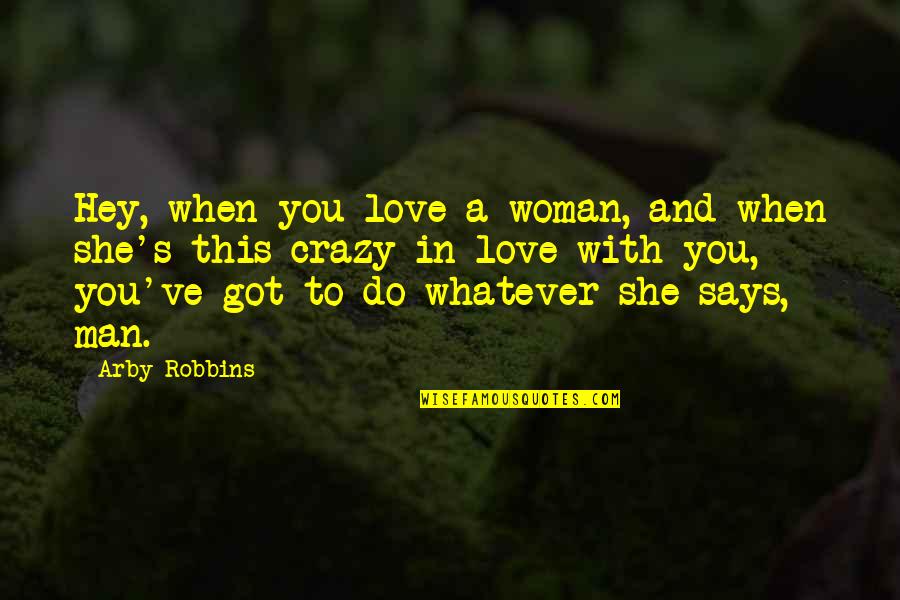 Hey, when you love a woman, and when she's this crazy in love with you, you've got to do whatever she says, man. —
Arby Robbins
When a man or woman loves to brood over a sorrow and takes care to keep it green in their memory, you may be sure it is no longer a pain to them. —
Jerome K. Jerome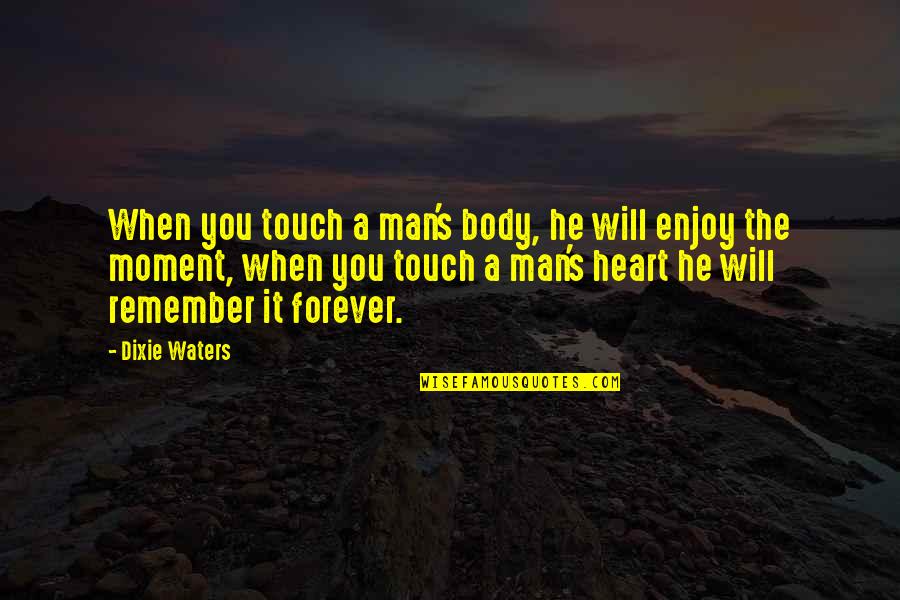 When you touch a man's body, he will enjoy the moment, when you touch a man's heart he will remember it forever. —
Dixie Waters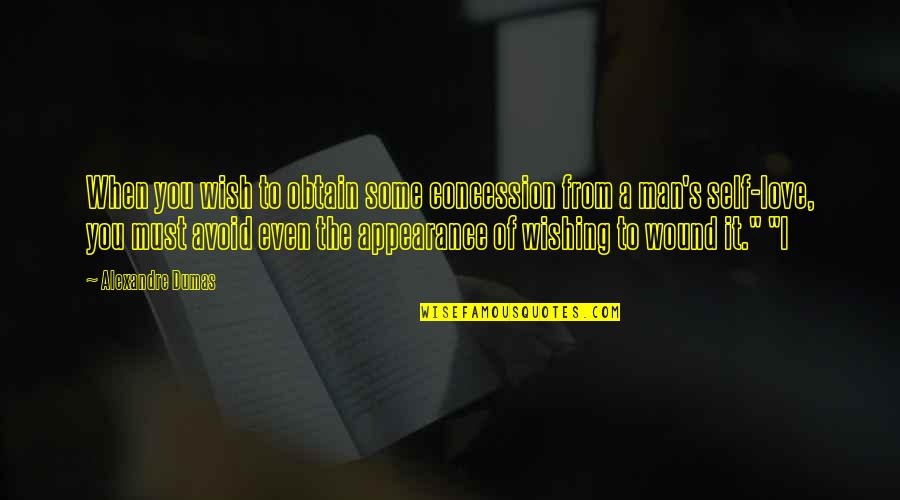 When you wish to obtain some concession from a man's self-love, you must avoid even the appearance of wishing to wound it." "I —
Alexandre Dumas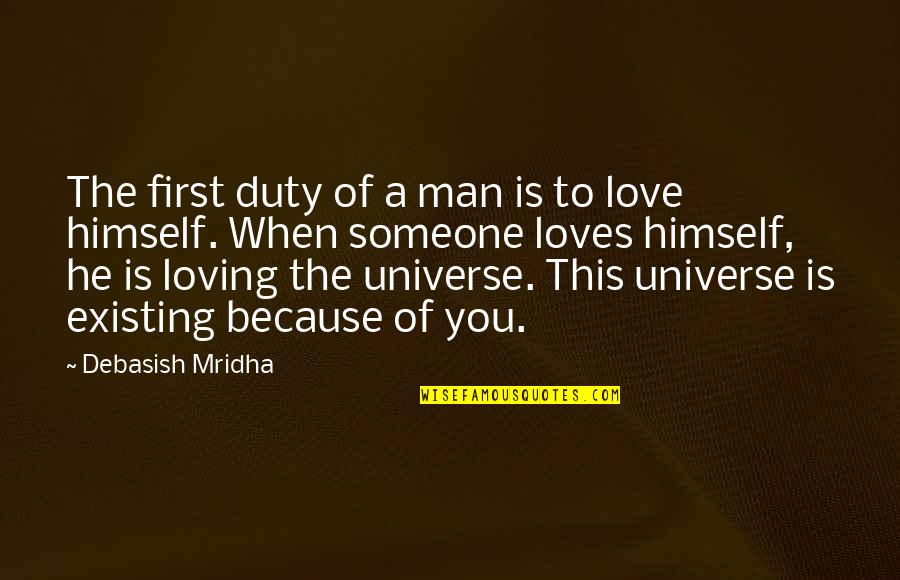 The first duty of a man is to love himself. When someone loves himself, he is loving the universe. This universe is existing because of you. —
Debasish Mridha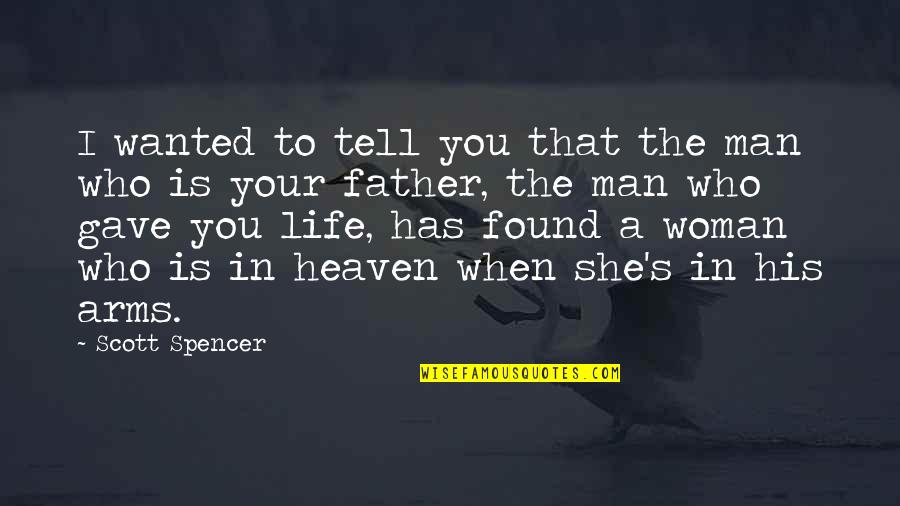 I wanted to tell you that the man who is your father, the man who gave you life, has found a woman who is in heaven when she's in his arms. —
Scott Spencer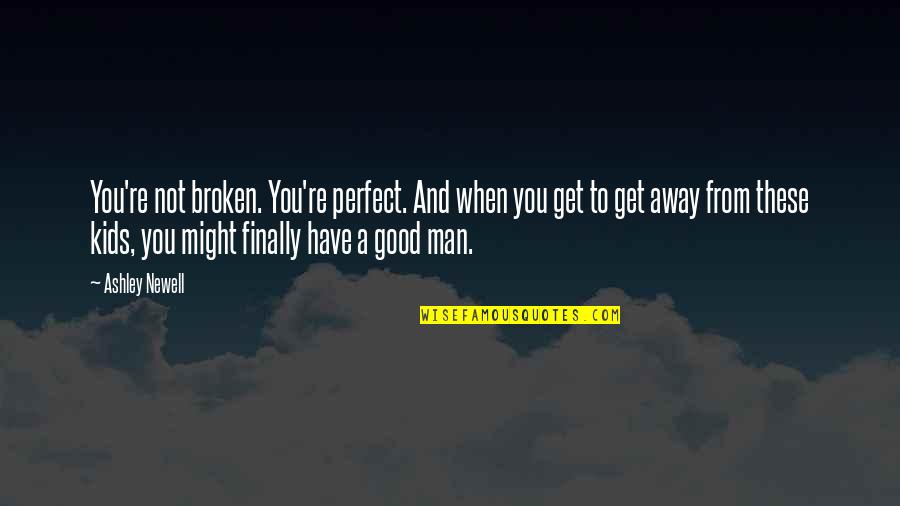 You're not broken. You're perfect. And when you get to get away from these kids, you might finally have a good man. —
Ashley Newell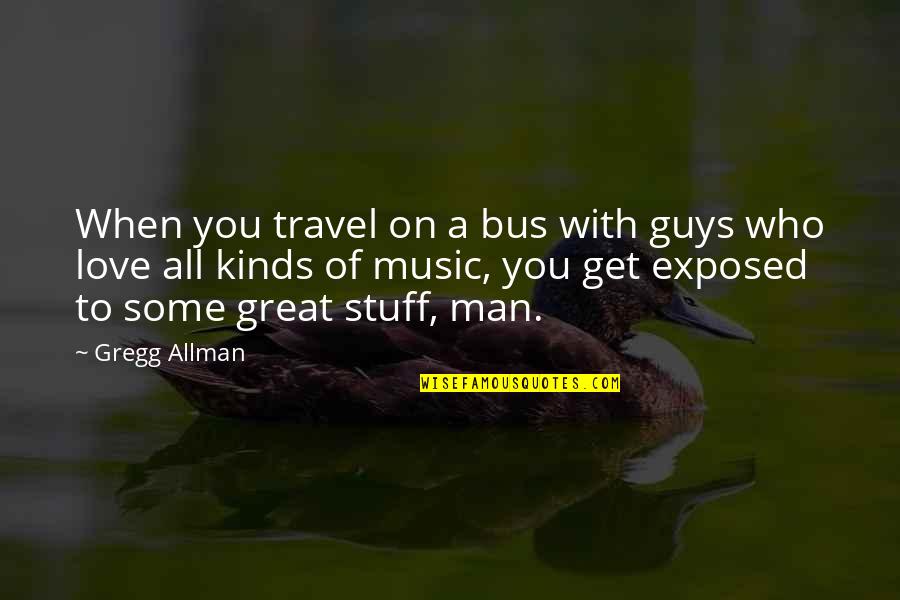 When you travel on a bus with guys who love all kinds of music, you get exposed to some great stuff, man. —
Gregg Allman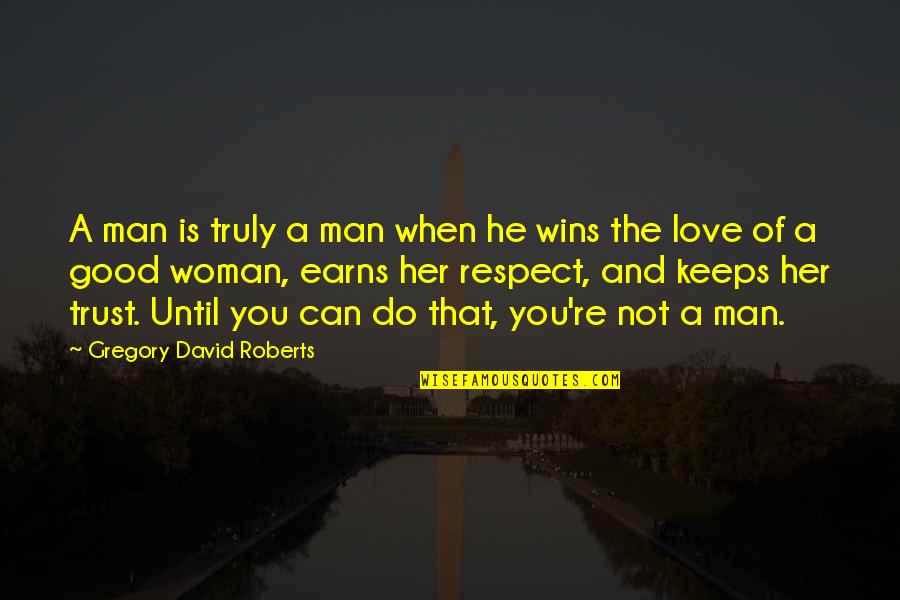 A man is truly a man when he wins the love of a good woman, earns her respect, and keeps her trust. Until you can do that, you're not a man. —
Gregory David Roberts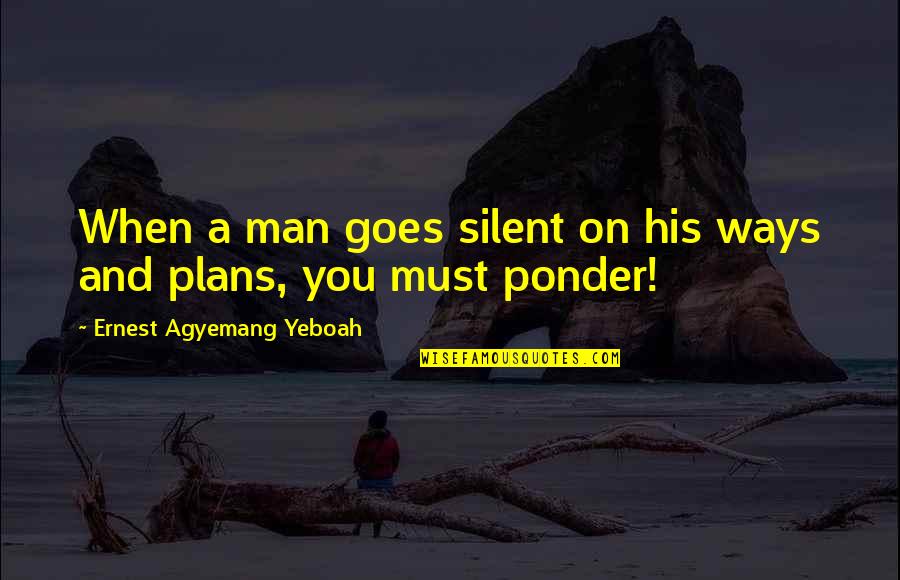 When a man goes silent on his ways and plans, you must ponder! —
Ernest Agyemang Yeboah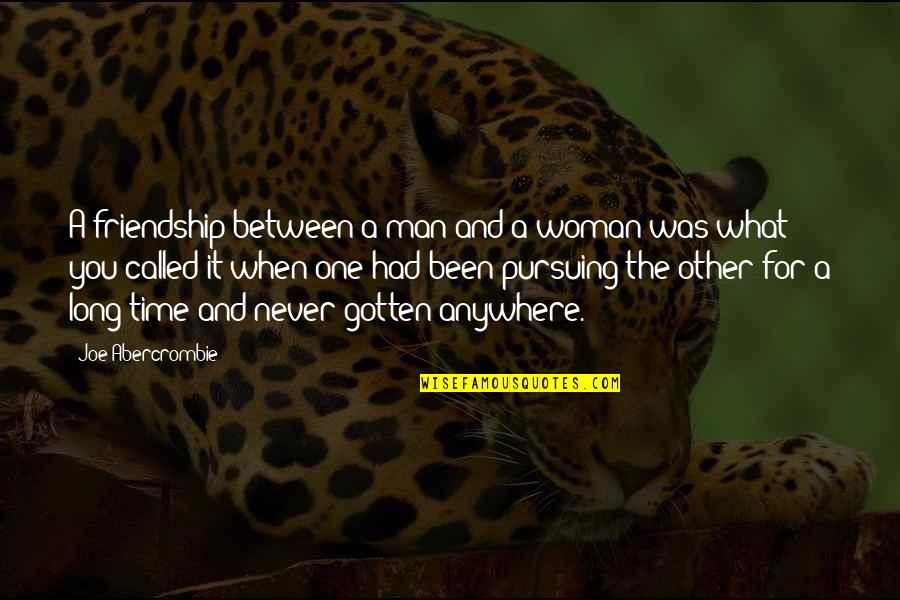 A friendship between a man and a woman was what you called it when one had been pursuing the other for a long time and never gotten anywhere. —
Joe Abercrombie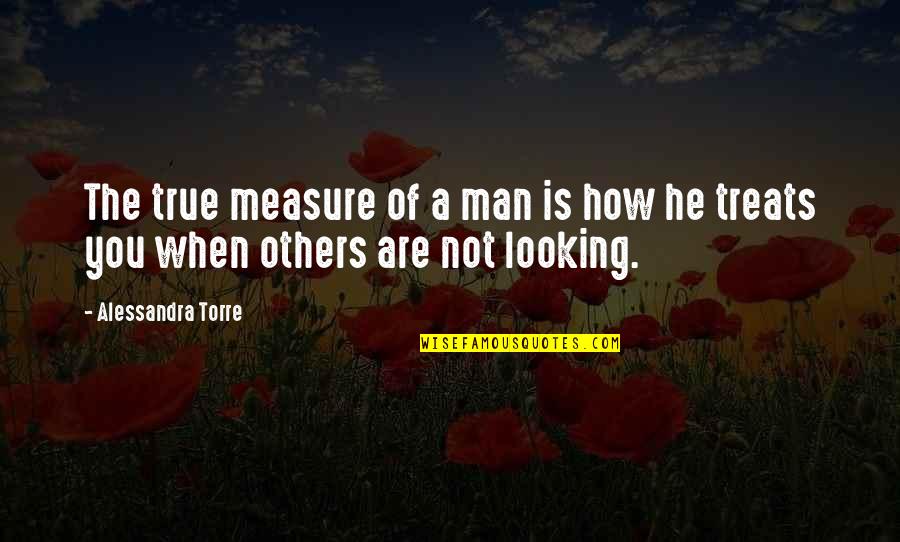 The true measure of a man is how he treats you when others are not looking. —
Alessandra Torre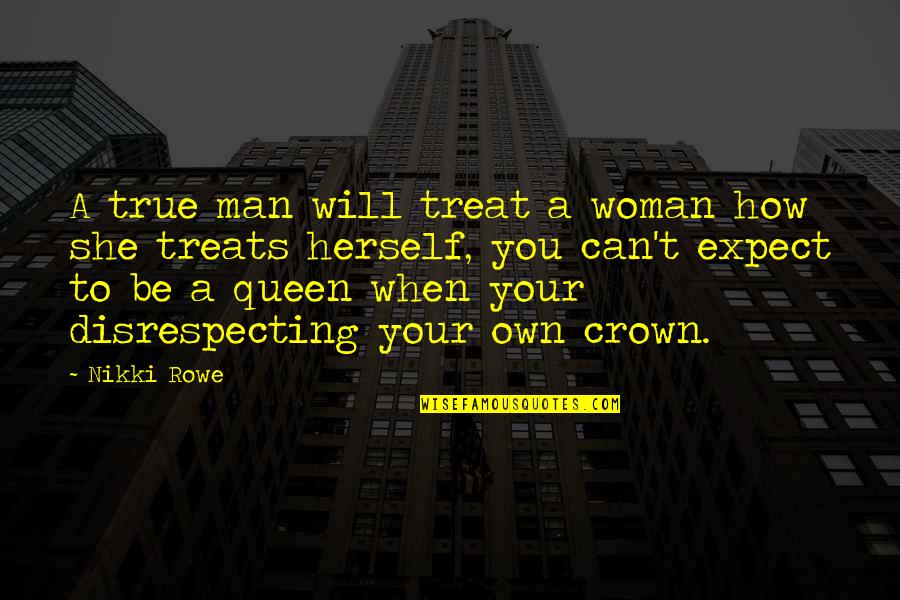 A true man will treat a woman how she treats herself, you can't expect to be a queen when your disrespecting your own crown. —
Nikki Rowe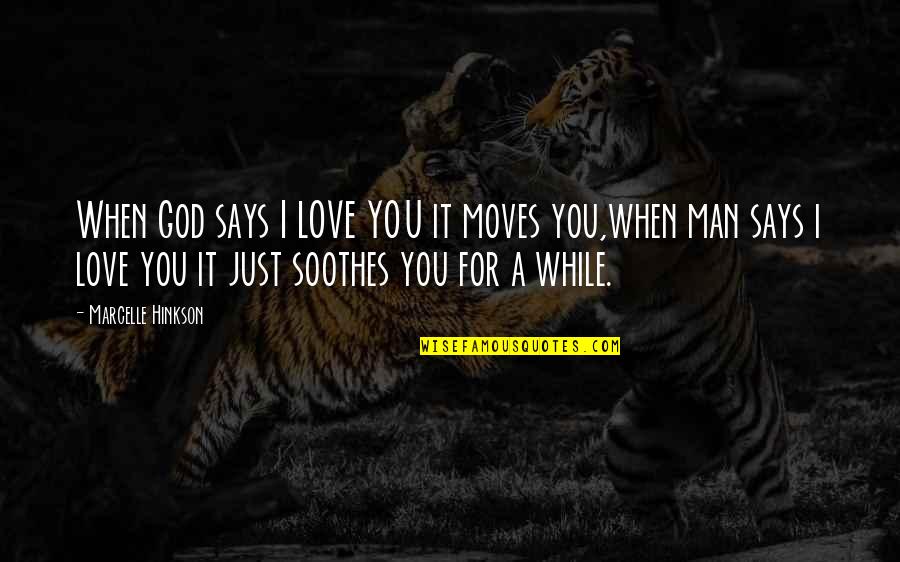 When God says I LOVE YOU it moves you,when man says i love you it just soothes you for a while. —
Marcelle Hinkson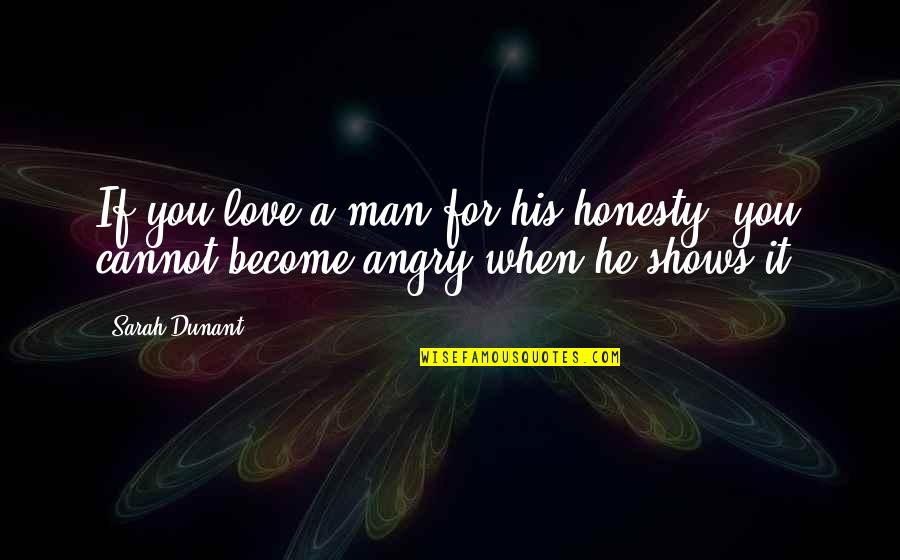 If you love a man for his honesty, you cannot become angry when he shows it. —
Sarah Dunant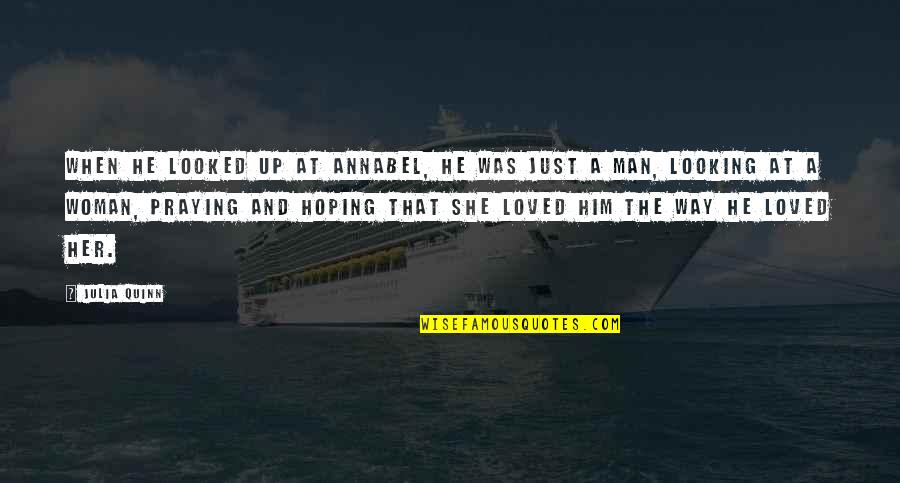 When he looked up at Annabel, he was just a man, looking at a woman, praying and hoping that she loved him the way he loved her. —
Julia Quinn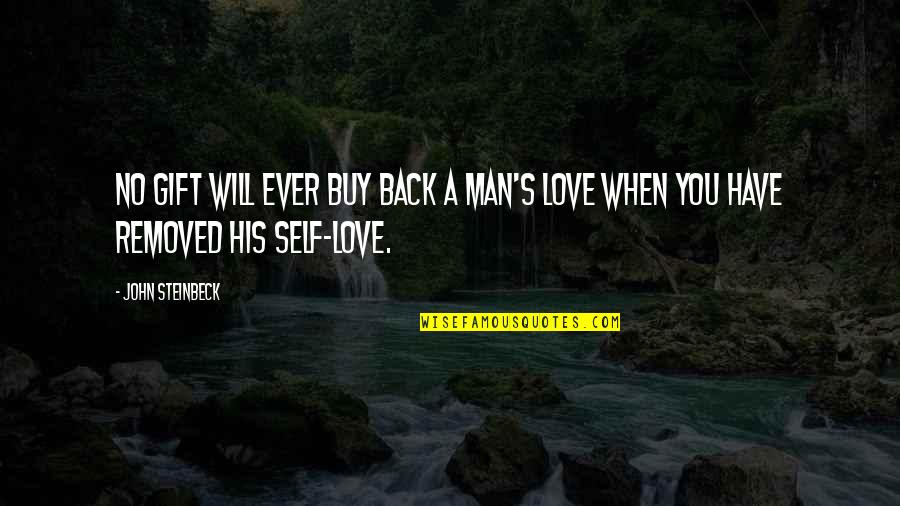 No gift will ever buy back a man's love when you have removed his self-love. —
John Steinbeck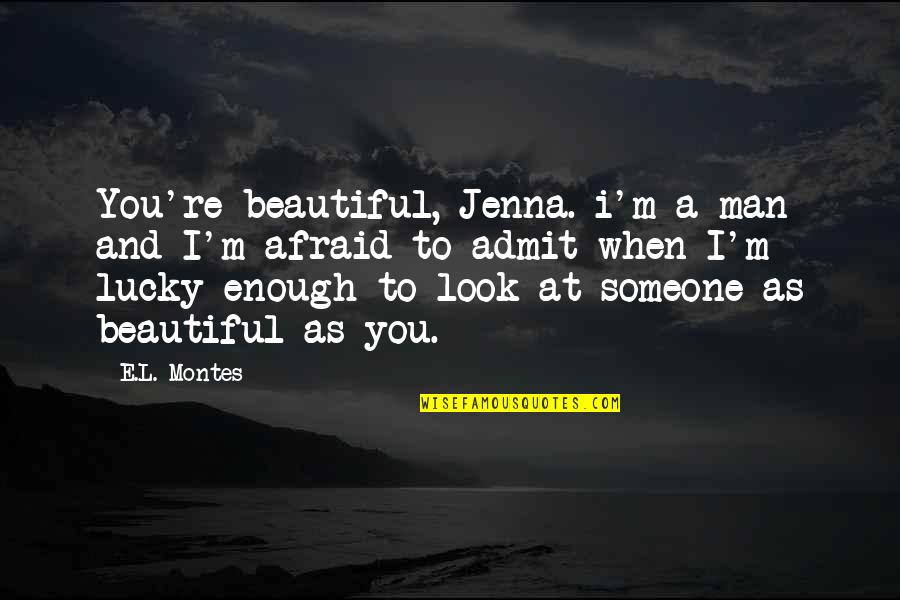 You're beautiful, Jenna. i'm a man and I'm afraid to admit when I'm lucky enough to look at someone as beautiful as you. —
E.L. Montes